How to give the best lap dance ever
8 Moves To Give Your Man A Perfect Lap Dance
This discreet newsletter will teach you how to give him freaky oral sex & make him scream your name in bed. Click here to get it.
You might associate lap dances with strip clubs and late nights, but that doesn't have to be the case. Men like a little spice, even in long-term relationships, and giving a good lap dance to the guy you love can be an excellent way to show him how you feel and bring a little sparkle to his eye.
Of course, you can't very well deliver if you don't know how to give a lap dance, which is why we're going to talk about the ins and outs of actually giving him a lap dance in this article. Below, we'll cover the basics, including how to bring up the subject with your guy, how to practice and what to wear, among other details.
Do you currently struggle to orgasm during sex or masturbation? If you do, then you may want to learn about the Easy Orgasm Solution.
It will teach you how to have multiple vaginal and full body orgasms during sex and masturbation. It works even if you currently struggle to orgasm during sex or when masturbating. You can find out more here.
Keep in mind that the finished effect will either be sexy or bumbling, depending on how much time you devote to getting it right beforehand. If you want to give a good lap dance, don't rush the process. Instead, follow these steps and you'll do great.
1. What to Wear
When giving him a lap dance, one of the most effective moves is to remove clothing as you go along. This not only ups the ante little by little, but gives you an opportunity to do something a bit different every once in a while, removing various bits of clothing in lieu of dance moves … or better yet, turning the removal of clothing into dance moves.
Wear layers so you can strip down. Of course, you can't be dressed like you're heading out into the Alaskan wilderness when you start, but there are ways to layer up without looking bulky or silly.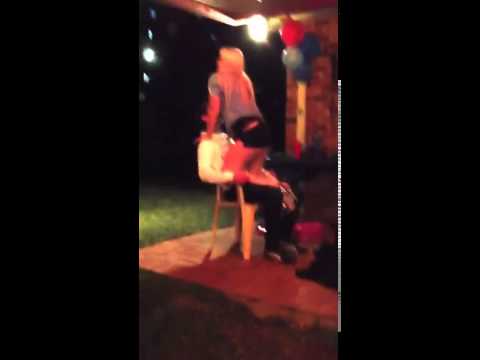 For instance, you can wear a bra, a camisole and a sheer blouse on top, perhaps embellished with a feather boa. On bottom, you might consider wearing thong underwear, tiny skintight shorts and a skirt over them. That gives you several pieces to play with, which can really help heighten the effect of the dance overall.
Incorporate the type of clothing that your man finds sexy. More on that here. Get more hints in our article on strip teases.
2. Practicing Your Skills Beforehand
If you don't know how to give a lap dance, this party won't go very far, now will it? So the first thing you have to do is learn how. This is easily achieved just by watching YouTube, but if you need some additional inspiration from an expert, Carmen Electra has some great videos. Important moves to master are circling the chair, climbing onto his lap, and dipping down and back up. Of course, there are many others, but these will make a great foundational repertoire.
If you want to give your man back-arching, toe-curling, screaming orgasms that will keep him sexually addicted to you, then you'll find them in my private and discreet newsletter.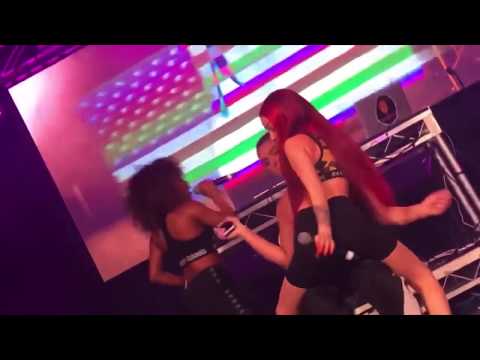 You'll also learn the 5 dangerous & "dumb" sex mistakes that turn him off and how to avoid them. Get it here.
Remember to play up your assets. If you're small-chested but have a really nice behind, make sure that faces him for at least part of the dance, and run your hands over it lightly. If your breasts are your best feature, make sure they're front and center.
However, you shouldn't worry too much about your body. If you need a confidence boost, then check out tips to love your body.
3. How to Suggest Giving Him a Lap Dance
One of the key ingredients in a good lap dance is a lack of awkwardness. If things feel bizarre or weird between the two of you, it won't be very much fun for anyone, now will it? That means that the way in which you bring up the subject has to be casual, calm and naughty. A little shyness is fine, but if you lack confidence, so will he. When suggesting the dance, put on a playful or rowdy face. Be coy, inviting him "into your chambers," or to "step into your office.
" Maybe turn it into a role play scene. Make it fun, and be confident.
4. Spice Things Up
Unlike girls who give lap dances in strip clubs, you're actually at liberty to touch and take things further (lap dances work well for sex!). Lucky for both of you, right? Instead of keeping the requisite distance between the two of you, sprinkle a few extra moves into your lap dance, stroking your hand down his chest or up his legs, kissing him on the lips or the neck, and making full contact once in a while.
Check out this post about foreplay for more ideas. Of particular notice is dry humping, which is essentially what a lap dance is! Of course, you're free to do even more than that if you want (wink, wink), but pulling away once in a while can heighten the anticipation.
Keep in mind, though, that the no touching rule can actually make things even more exciting in some cases. If you want to go this route, just tell him at the start of the dance (in your sultriest voice, of course) that he better keep his hands off you or you'll call your manager.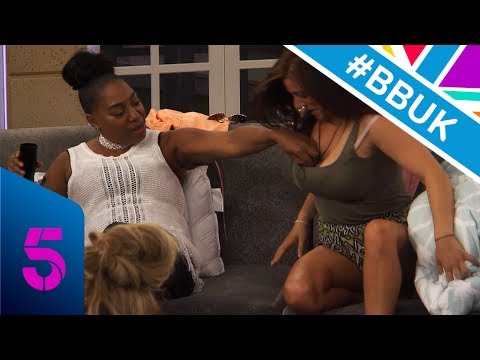 Then, whenever he makes a grab for you, simply take his hands and pin them over his head or behind his back, or make him sit on them. If you're feeling especially frisky and want to break a few rules, slap some handcuffs on him to include elements of light bondage.
5. Making It Complicated or Simple
This really depends on you and your man. If you have a dance background or gymnastic moves, complicated might just suit you. If you're like most of us, however, simple is probably more your jam. In that case, go with it. Slow and sexy is perfect for lap dancing.
6. Which Music to Play
Marvin Gaye comes to mind as the typical lap dance music, and while "Let's Get It On" certainly sends a pretty clear message, there are plenty of other choices out there as well. Think some Usher, which has a faster beat but still contains plenty of innuendo. If you want to move a little bit more slowly, there's a whole world of R & B for you to explore. And you can always let your own tastes as a couple dictate what you like: anything with a decently slow, slinky beat will do the trick.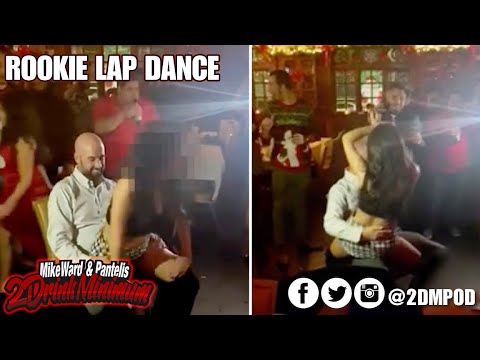 This post has more more ideas for sexy music, and these songs are great for lap dances specifically!
Remember to practice your lap dance with the music you choose. If all you do is practice along with videos, your timing might be off when you play the music you've compiled. Speaking of compilations, make sure the songs you pick transition smoothly from one to the next, without weird interruptions that could throw off your mojo.
7. Design a Good Build Up
One of the most important components of giving him a lap dance is a good buildup. You can't just dive straight into a bunch of grinding and hope it will be sexy. Similarly, feather light touches and a little bit of wiggling does not an entire lap dance make. Instead, you have to escalate the action all the way throughout.
The best way to ensure you're building during the whole dance is to design a routine beforehand. Mix and match your moves so that you're always going a bit further as each minute ticks into the next.
Of course, it's okay to occasionally back off or slow it down, but the overall feeling should be of rising action. Think of a book or a movie: in general, each "scene" should be a little more intense than the last. A little sexier, a little closer, a littler more risqué.
8. Calm Your Nerves Beforehand
Sure, a little bit of nervousness is cute, but if your bashfulness makes you unable to, you know, perform, then what's the point? If you find yourself too shy to truly make it happen without some help, have a drink or two beforehand. In fact, a night when both of you are having a few glasses of wine (such as a holiday or anniversary, when you're likely to be celebrating already) can be perfect, because your man will lose his initial inhibitions as well.
See? Giving a lap dance isn't as hard as you think it is, provided you take the time to practice and set everything up beforehand. Not only is it totally doable, giving him a lap dance can make your relationship a lot more fun and bring you closer to one another.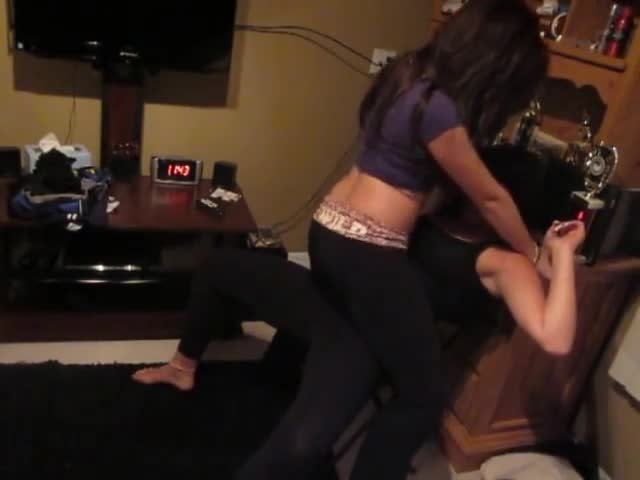 Consider saving this surprise for a special occasion, like his birthday, a holiday or your anniversary. It will have a lot more impact if he doesn't know about it beforehand, so don't tell him you're practicing or even hint at the surprise. Instead, whip it out at a totally unexpected moment and watch his eyes shine!
Orgasm Every Time. Easily. Here's How...
I want to tell you about my friend Karen.
Karen came to me one day. She was hysterical.
She told me that her marriage was falling apart because she and her husband didn't have satisfying sex.
Every time they were intimate, Karen was faking her orgasms. It turns out she couldn't orgasm during sex.
In fact...
She never had an orgasm in her entire life. Not one!
This left her feeling embarrassed and ashamed. And...
She completely hid this from her husband. Thankfully...
It turns out that there is a way for any woman to orgasm. Easily. And have multiple vaginal and full body orgasms during sex and masturbation.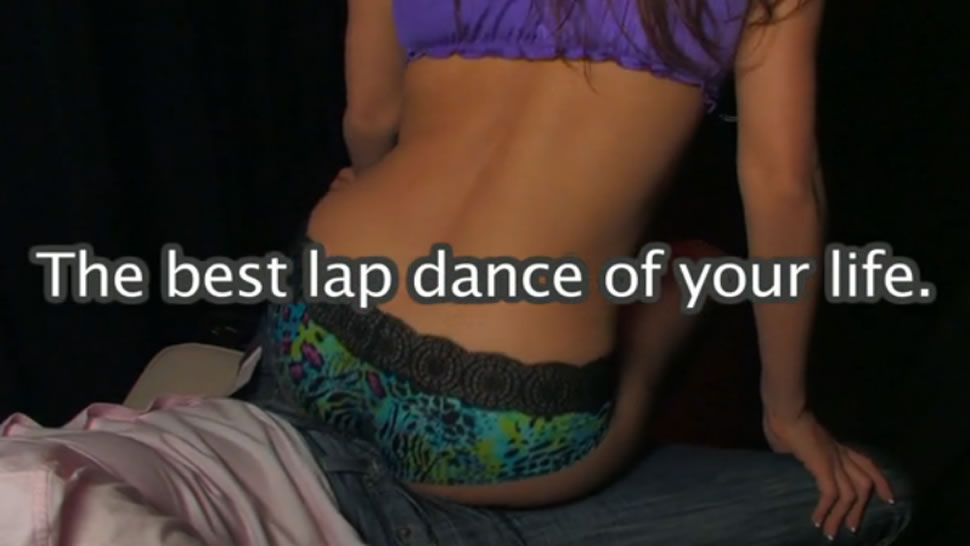 I shared the process with Karen.
After she followed the simple process, she could barely come to terms with how...
Quickly and dramatically her sex life changed.
We met up a few months later and...
She would not stop talking about it,
"I thought I was one of those women who couldn't orgasm. I used to think I was 'broken' and 'unfixable.' This saved my sex life, and that saved my marriage."
Even if you currently struggle to orgasm during sex or when masturbating, this process will also work for you.
And best of all, you don't need to do anything weird or uncomfortable to start having the best orgasms and sex of your life.
How to Give a Lap Dance
I don't know who needs to hear this, but you don't have to be an amazing dancer to give someone a lap dance. Seriously. Even if you have zero coordination and can't hold a beat to save your life, lap dances have little to do with "skill" and more to do with confidence. (It's like the saying look good, feel good, do good.
)
In other words, there's no right or wrong way to give someone a lap dance, so long as both parties are enjoying themselves.
That said, there are a few things you should know before diving head first into it. And luckily for you, we've tapped experts Jaclinne Cheng, CEO and founder of Spicy Lingerie, and Rori Gordon, owner of gentleman's club Billy Deans Showtime Café to drop all the tea.

Here's what to do when you literally don't know what to do. Enjoy!
1.
The average lap dance should last at least two songs.
This would equal a total of six or so minutes, but obviously adjust this to your own preferences and add time as you see fit, says Gordon. If two songs seems excruciatingly long to you, remember that it's not. You can watch 6-7ish TikTok vids in that same amount of time, don't let your anxiety win this one.
2
. Plan your song playlist ahead of time.
Just like you check your PowerPoint before giving a big presentation, make sure you have your music cued up and ready to go.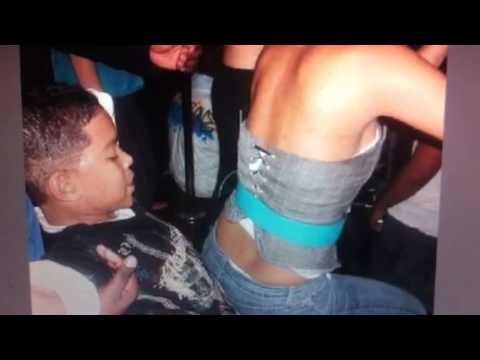 Depending on what kind of vibe you're going for, picking from this playlist of sex songs may be ideal.
"A lap dance is supposed to be seductive, so choose songs that inspire your sexuality," says Cheng. Her picks: "Climax" by Usher, "Girl With the One Eye" by Florence and The Machine, and "Naughty Girl" by Beyoncé.
3.
Wear the right clothing.
You should put on anything that makes you feel extremely sexy, says Gordon. "I love lingerie, garters and thigh-high stockings with a long sheer gown," she says. You can also pair your outfit with some slip-on heels since they accentuate the hell out of your body. Just make sure you walk around in the shoes beforehand to get used to them, suggests Gordon. No shoe is worth breaking an ankle over.
It's also important to layer your clothing, especially if you want the lap dance to lead to sex. This may involve stripping down as you give your partner a lap dance, which is like a super-sexy added bonus.
4.
Do a quick lil stretch before.
"It's important to stretch before you perform to prepare yourself for any extraneous movements," says Cheng. There's no greater buzzkill than bending over your partner and killing your back in the process.
5. That said, please don't do anything your body can't handle.
If you can't do a somersault, it's probably not worth trying a backbend. Same goes for the splits. But if you are flexible, definitely show it off. Going for a backbend while sitting on your partner's lap is definitely a crowd pleaser too, says Cheng.
6. Set the mood with dimmed lights and candles.
But don't make it too dark to which your partner can't see you. You might also want to play into a role-play fantasy if it's something you and your partner have discussed beforehand. Dress up as a nurse, devil, teacher, whatever—just make sure your setting resembles the theme at least a little bit too.
7.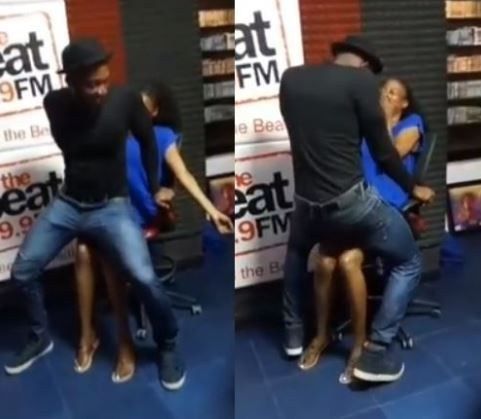 Make sure you have mastered some moves beforehand.
No need to plan a full-on dress rehearsal, but you should have an idea of what you want to do, how you want to touch yourself, how you want your partner to touch you, etc. before just going into it blindly. Here are some v common moves you can add to your routine:
Stand between your partner's legs and lean your upper body forward with your back arched and your butt up in the air. This gives your partner a super-hot view of your body. Trust me.
Turn around and hover your butt just above their crotch, moving your butt in circles like you're painting their lap with your cheeks. (Feel free to place your hands on their thighs or the arms of the chair for balance.)
When in doubt, know your hottest seduction tool is your hips. So slowly start swaying your hips from side to side, and then move them in a figure eight to the beat of the music.
8. Choose your setting wisely.
This can be in a bed, on the couch, on a chair, or wherever you're most comfortable. Just make sure that with whatever setting you choose, you can switch between standing above your partner, sitting, and squatting easily and whenever you want.
9. Think less about dancing and more about connecting with your partner
.
If you're not a dancer, taking the pressure off of a lap dance can help. I don't know any receiver who isn't going to enjoy the view (the view being you, someone they're already super into, stripping and undressing right before their eyes). I can promise you, the last thing they're thinking about is how on-beat you are with the music.
10. Have fun and be confident.
"If you're not having a good time, your partner will be able to tell, and it won't be an enjoyable experience for both of you," says Cheng. Let loose and don't be afraid to move to the music in whatever way you want to. There's nothing you can do here that would be wrong or incorrect.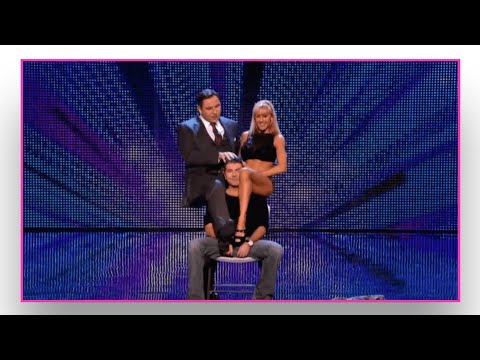 Remember, so long as everything is consensual, it's literally impossible to fuck up a lap dance.
How to learn to dance twerk - Lifehacker
November 21, 2020 Likbez Sports and fitness
Butt size doesn't matter!
Iya Zorina
Author of Lifehacker, athlete, CCM
Twerk is just a super sexy dance that will pump your plasticity, and at the same time load your abs and back muscles well. To begin with, we will learn a few basic movements, and then we will diversify the dance vocabulary and analyze the main mistakes. And at the end you will find a bonus in the form of a playlist with suitable music.
If you have problems with your lumbar spine, exercise with caution, or better yet, consult your doctor.
Learn how to do basic elements
Booty pop back
Stand with your feet wider than shoulder width, toes slightly apart. Bend your knees and place your hands on your hips, turning them inward with your fingers, bend your lower back.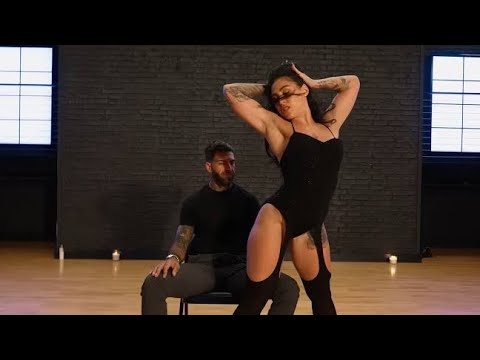 From this position, twist the pelvis down, and then, due to the deflection in the lower back, return it to its original position. Imagine that you are trying to reach the top of your head with your pelvis.
It is important to fix the upper back and work only on the lower back. You can not strain the gluteal muscles, otherwise the movement will turn out to be clamped.
If difficulties arise, try the lead-in exercise first. Place your hands on your hips so that your middle fingers rest on the protruding bones of the pelvis in front, and your thumbs - behind, closer to the sacrum. Bend your knees, move your pelvis down and then up, controlling the movement with your hands.
When you feel more confident, remove your hands and connect the movement with your knees. When the pelvis goes down, the knees bend, when it rises, they unbend. No need to lock the knees at the extreme point, they should remain slightly bent.
The pelvis moves back not only due to the straightening of the knees. The lower back must work.
Front booty pop
This movement is very similar to the previous one, only the emphasis is on pushing the pelvis forward rather than backward.

Set your feet wide and point your toes slightly out. You can put your hands on your hips to better feel the tilt. At the same time, bend your knees and sharply move your pelvis forward so that your butt goes down, and then bend your lower back and bring your pelvis back.
The emphasis is on the first phase of the movement, when the butt goes down. It is important at this moment not to pinch the buttocks, but to change the position of the pelvis due to the tension of the abdominal muscles.
Try other twerk moves
Double
This element repeats the usual booty pop, only the movement of the pelvis in it is double: down-down, up-up.

Suffle twerk
Stand with your feet wider than shoulder width. At the same time, turn one leg with your toe and knee out and transfer your weight to the opposite thigh.
Then, with a small jump, switch sides.
First try to move slowly to get the point, then speed up. Jump relaxed.
Up down twerk
Arch your lower back and push your pelvis back. On the count of "one", simultaneously round the lower back, bringing the pelvis forward, bend the knees and bring the shoulders forward. On the count of "two", bend your lower back and take your ass back in a semi-squat.
On the count of three, straighten your knees, round your lower back, and roll your shoulders forward. On the count of four, arch your back in the thoracic region, straightening your shoulders.

It turns out that at the lower point you bend in the lower back, and at the top - in the chest.
Wobble
To feel the movement, start moving slowly. Place your feet shoulder-width apart, place your palms opposite the pelvis. In turn, touch the palms with one or the other bone of the pelvis. Accelerate gradually.
You can wobble while standing upright or bent over.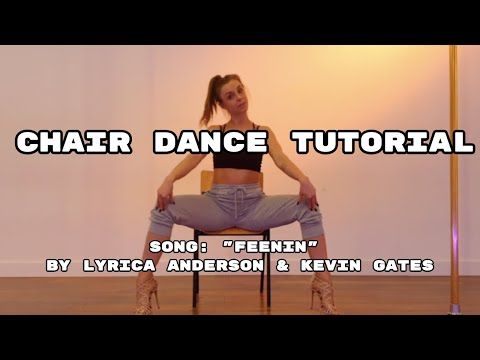 Practice slowly bending over and back up as you move. Important: you should not pinch, otherwise stiffness will occur and no shaking will work.
Zig zag
Get into a twerk stance, lower your right thigh first, then your left thigh. Then, one by one, lift them up to their original position. At first, perform the elements slowly, with fixation at each point, and then gradually accelerate.

You can do this movement a little higher. In this case, start with a stance on straight legs in an incline. In the same way, lower the right and left hips in turn, bending the knees, and then raise the hips, straightening the legs.
Stripper shake
Rise up on your toes and turn your heels in and out a little. Arch your lower back, try to relax your hips as much as possible.
This element can be performed in a straight position or bent over, moving both legs at once, or one at a time.
Roll
Stand with your feet slightly wider than your shoulders, point your toes forward, tilt your body and rest your hands on your hips.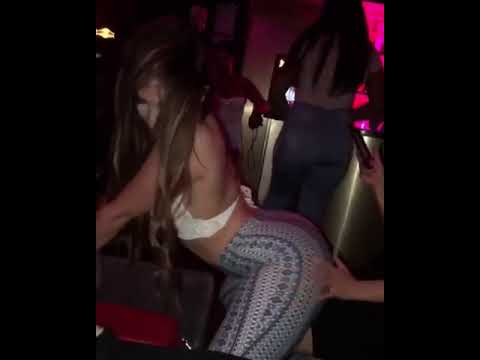 Rotate your pelvis, lowering and raising it as you go.
You can do this either in a bent over position on your hips or standing up.
Happy twerk
Start in a twerk position with your toes pointing forward. Do one regular booty pop in place, then another with the toes and knees turned out to the sides, and then the next one with them returning to a straight position.
Continue turning your toes and knees out and back, tilting your pelvis as you move.
Flash
Place your feet shoulder-width apart, rise on your toes. Pull your pelvis back a little. Move quickly from foot to foot, trying to relax your buttocks.
Twist
Raise your right leg to the side, turn it with your toe and knee inward. From this position, simultaneously transfer the weight to the left thigh and turn the raised leg with the toe outward. Return your foot to the floor and repeat on the other side.
Try moving in other positions
Twerk can be danced not only while standing, but also while squatting, on all fours and even upside down on your hands, with your feet resting against the wall.
Try different positions - this will help diversify your dance.
Squatting
This is the same booty pop, only squatting. If you don't have enough stretch to move freely in a deep squat, work on your hip mobility first.
Offset to one side
Good stretch is also required for this option. Otherwise, you will not be able to relax and move freely.
On all fours
First practice the standing element to get used to it. Raise one leg on the toe, turning it with the knee outward and at the same time leaning on the opposite thigh. Then smoothly switch sides.

Now place your palms on the floor, arch your lower back, bend your knees and lift your heels off the floor. Perform a familiar movement in a new position.

This is enough to get you started. Try, combine the movements with each other and, if something fails, correct the mistakes.
Understand why you don't succeed
There are three main reasons why instead of twerking you get some bullshit.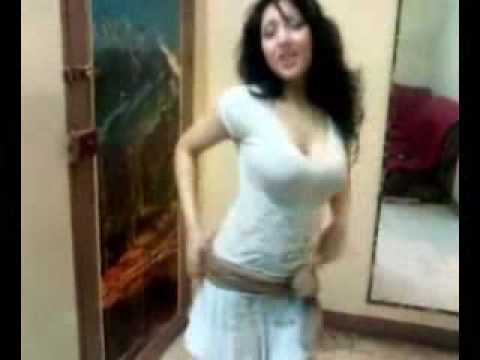 And the size of the priests has nothing to do with it.
1. You lack flexibility
To twerk well, you must have good mobility in the lumbar spine and hips. If flexibility is lacking, you can improve it by doing stretching exercises.
Choose stretching exercises 🤸🏻‍♀️
50 exercises to stretch the muscles of the whole body
2. You work your upper back and shoulders
All basic movements require arching in the lower back. It is due to the lower spine that you feed the pelvis back and forth. But if during booty pop you bend in the thoracic spine and connect your shoulders, the movement will not look like a twerk.
3. You're too tight
This is probably the biggest beginner's mistake, which results in a tight, wooden pelvic movement instead of sexual shaking.
Don't push yourself too hard, relax your buttocks and thighs, shake off tension from your arms and shoulders. All elements should be carried out easily and without clamps.
The best way to relax and feel the movement is to turn on the music.
Pick up the music
We found a cool audio compilation that makes you want to dance to and not stop. The description on YouTube has the names of all the tracks.
And another big selection, this time from Yandex.Music. There are some great tracks too, and some of them are pretty slow paced so you can learn the moves in a relaxed and casual way.
---
Let us know how your twerking progresses in the comments. It turns out?
Read also 💃👍🤸‍♀️
Dancing as a sport: choosing the right direction
How to learn to dance: video lessons for those who are not afraid to try
How to learn how to dance the shuffle
How to learn street dancing without leaving home
Dancing on a treadmill
*Activities of Meta Platforms Inc.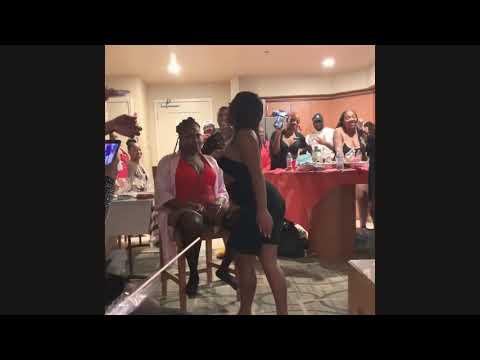 and its social networks Facebook and Instagram are prohibited in the territory of the Russian Federation.
5 TikTok dance challenges you'll want to repeat
September 18, 2020 Reno5 Inspiration
Selected and reproduced cool dances performed by tiktokers around the world. It turned out to be not so difficult. You can do it too!
Masha Rubtsova
Actress of the Sovremennik Theatre. Helped us deal with challenges.
1. Like That Challenge
A short and rather easy dance that will not cause any difficulty even if you have never done choreography. It can be worked out even in the bathroom in front of the mirror. The challenge song is a hit by rapper Doja Cat. Tiktokers joke that she doesn't have any tracks left that wouldn't go viral because of dancing on TikTok. By the way, this bunch will easily fall on other music. So if you usually do not know where to put yourself on the dance floor, the challenge will help you relax and start dancing.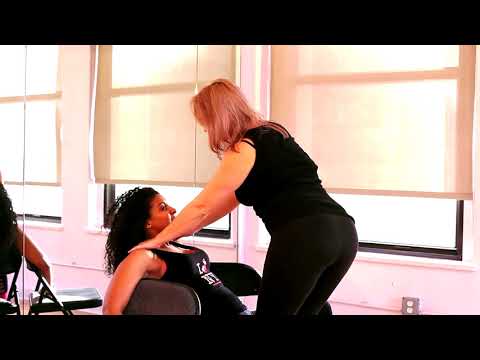 @ayiram21##1♬ Just like that come my way - jordanaudiož
Tutorial from Masha:
Try to get to the beginning of the music - it will be easier to follow the rhythm;
make a wave under the right hand, click with the fingers, then wave under the left hand and click;
bend back in a wave, and then twist your arms in front of you;
swing forward with hands in front of you and immediately another swing on the right leg;
stretch your right arm forward and point your finger at the camera or at the person you are dancing for, circle your arm around your head;
stretch both hands forward one by one, call to yourself with your right palm, sitting down.
2nd Don't Start Now Challenge
Learn this link to add an 80's vibe to your dancing.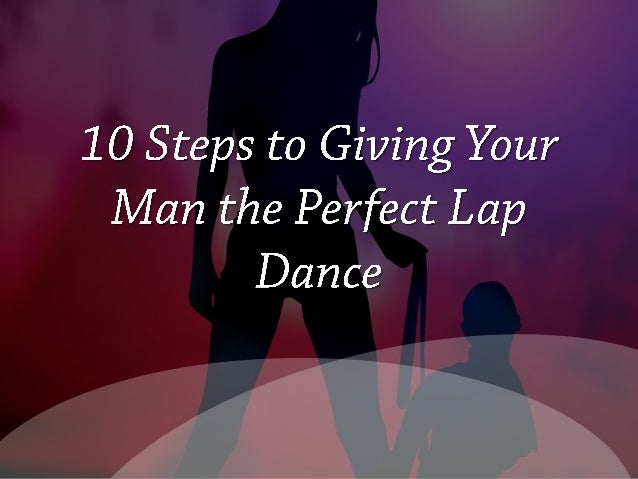 She is uncomplicated. The main thing is to roll a wave with your body, point to the clock and effectively leave in the style of Michael Jackson. It is performed to the song of the English singer Dua Lipa - a great lover of the charm of those times. This challenge was first recorded by a Tiktoker named Hannah Kaye Balanay, and then her dance was repeated by 3.8 million people around the world.
@ayiram21##2♬ Don't Start Now — Dua Lipa
Tutorial from Masha:
Dance in place and emphasize by straightening your half-bent arms down and pointing palms to the floor;
clench your hands into fists, bend your knees and rock your hips. Move your arms along with your pelvis;
keep swinging your hips, release two fingers from each fist;
wave to the right, clap your hands and spread your arms;
dance on soft knees (as at the beginning of the dance), put your right hand behind your head, and then smoothly straighten it;
place your fists on your pelvic bones, then tap your fingers on your wrist as if telling the time;
clench your hands into fists again, bend your knees and swing your hips from side to side;
make a small circle with your shoulder, turn sideways and moonwalk out of the frame.
3. Challenge Supalonely
Funny dance to the sad song of New Zealand singer BENEE. If you do not listen to the text, you will not even suspect that the content is rather depressing by the cheerful rhythm. In general, if you get bored alone - here's an activity for the evening. A bunch can be learned pretty quickly: tap on an imaginary drum, spread your arms, pretend that you are drinking from a bottle - you're done. And smile! How did the tiktoker with the nickname zoifishh, who launched the challenge.
@ayiram21##3♬ Supalonely (feat. Gus Dapperton) — BENEE
Tutorial from Masha:
Wait for the right beat, bring the clenched fist of the left hand to the right shoulder and swing the shoulder forward, pretending to pull by his hand;
turn your head to the left, punch an imaginary wall on the right;
Extend your left arm to the right and then up. Emphasize head to the left along with the pelvis, then a small circle with the hand to the left;
Raise your arms in front of you as if holding a camera. "Take a photo" in front of you and to the right;
cross your arms over your chest and straighten them down twice;
make a "table" out of the hands: the right hand under the left elbow, and the left hand under the chin;
strike with the left hand on the left bone of the pelvis, with the right hand on the right;
lunge forward on half-toes on bent knees, and at the same time make a wave forward with your hands;
circle back with the right hand and step in place, then with the left hand and step in place;
fold your hands into a "bottle" and pretend to drink, making a wave in both directions;
take two steps in place, twist your finger at your temple and straighten both arms up.
4. Challenge Kill This Love
Difficulty: 4 out of 5.
Suitable for fans of K-pop and fast movements. The challenge is inspired by a song by the Korean band BLACKPINK. The performer will need some choreographic skills. Or it just takes you a little more time to learn. But you can spin from the heart and throw out energy. The dance looks great when performed alone or with a group of friends. The music is very dynamic - the best thing is if a house party begins to fade.
@ayiram21##4♬ Kill This Love - BLACKPINK
Tutorial from Masha:
Bend your left arm - the elbow points to the left, the fist is at the shoulder. Take a step back with your right foot and take your left hand back. Do the same on the other side;
turn to your left side, pretend that you are holding a machine gun from which you are shooting. Simultaneously with the "shots", do a slow wave back;
put your foot on the toe and rotate the foot in different directions, "dancing" with bent arms near the body;
straighten up sharply, turning to face the camera: hands behind head, feet together. Take your right hand up diagonally, and put the other on your belt;
put your left leg out to the side, then put your left hand on your thigh and sit down on your left knee;
make a circle above your head with your right hand, turn your right side in the same position, touch your left shoulder with your right hand;
Make three circles with your arm above your head and work your hip up. With two hands make a circle through the bottom, and then a point with the hands and thigh two times;
step with your left foot, focus down with your hand. Take your elbows back as at the beginning of the dance;
bring your legs together and put your arms in a frame, and then spread them apart. Make two waves with your body, lower your right fist to the floor.
5. WAP Challenge
This is the bomb. Complicated, but very effective bunch. If you are doing well with stretching, you can impress everyone.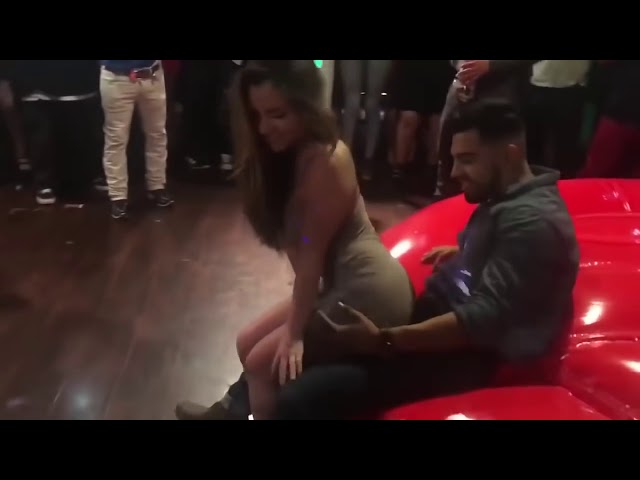 Practice the dance in knee pads if you don't want to get hurt. Some inexperienced dancers ended up in the hospital with knee injuries due to bad landings. WAP was created by professional choreographer Brian Esperon from the small Pacific island of Guam. This dance has high batmans, twine, twerk - a full arsenal of dance and gymnastic elements.
@ayiram21##5♬ WAP(feat. Megan Thee Stallion) - Cardi B
Tutorial from Masha:
Jump in place with a leg lift: bent left knee to shoulder, and then right straight up;
sit in a grand plié and open your arms. Get on all fours, but keep your knees on the floor. Turn your head and pelvis to the same side;
straighten up for a second: push your pelvis forward, take your arms and head back, bend your back. Then kneel down again in the "cat";
lie on your stomach through a soft wave: the right knee is in the "frog", the left leg is straight. Hit the floor with your right hand and at the same moment lift off the floor and lower your buttocks to the beat;
turn over your left shoulder onto your back, roll, opening your legs into a cross split. Get back into the "cat";
walk three steps on your knees, alternately arching your back up and down;
Extend your knees, make a big circle with your right foot and sit on the longitudinal split. Raise and lower your buttocks to the beat of the music.


Stay fit and connected with the OPPO Watch. They have 2 powerful processors, a bright AMOLED display, 1 GB of RAM and 8 GB of internal memory, Bluetooth, Wi-Fi and NFC modules. And more than 90 training modes, including those designed specifically for ORRO. Train cooler with music, you can listen to it in streaming services or download tracks to the memory of the watch. If you want to enjoy clear sound, the OPPO ENCO W51 Wireless Headphones will come in handy. 8 mm speakers, an additional microphone for high-quality voice transmission and a stable connection will make listening to music and talking on the phone as comfortable as possible.