How do guys dance in clubs
9 Great Club Dancing Tips for Guys
Dance clubs aren't just for dancing. You can always have a great night at the club if you just hang out with friends and enjoy the music, have a few drinks, and meet some new people. At some point, though, you're probably going to want to dance because the beat is so sweet or you see someone you're interested in heading toward the dance floor. Dancing intimidates a lot of men for a lot of reasons, but it doesn't have to. If you're a guy who feels self-conscious about dancing at the club, try these tips.
1. Have Fun
First of all, remind yourself you're going to the club to have a great time. Pick a dance club with an inclusive vibe that welcomes anyone with a great attitude who's ready for fun, like Onyx Room. You'll be a lot more confident on the dance floor at a club that encourages people to just be themselves and leave their inhibitions at the door. 
2. Check Out Social Media for Dance Moves
Tik-Tok is the perfect place to find instructional videos that focus on single dance moves.
If you want more detailed step-by-step instructions, search for dance moves on YouTube. Some of the most popular moves are complicated, but you'll get better at them if you practice.
3. Loosen Up First
There's no rule that says everyone has to dance at the club, so don't feel like you're required to get up and move. Some guys need a couple of drinks before they have the confidence to hit the floor, while others just want to wait until they hear their favorite songs. If you don't get yourself into the right mood for dancing, you won't have a good time on the floor.
4. Don't Overthink It
Dancing at San Diego nightclubs is all about having fun and being spontaneous. Guys who think too much about dancing will never make it to the floor. If you feel like dancing when the music hits you, just follow your instincts.
5. Be Respectful of Other Dancers
Whether you're dancing with a partner or a group of people, respect everyone else's space.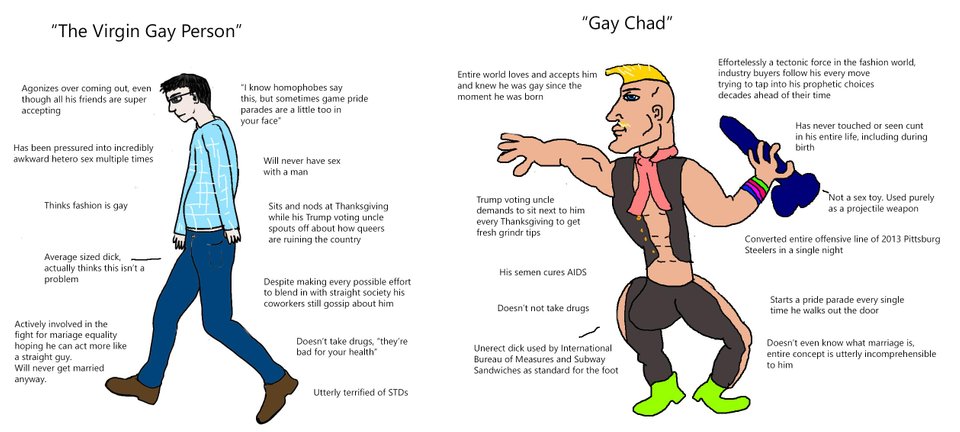 You won't make any friends if you act like the floor is a mosh pit.
6. Know When to Lead and When to Follow
Dance styles like salsa and bachata require guys to lead their partners, but things are different with genres like reggaeton, hip-hop, and EDM. Smart guys who routinely ask women to dance at nightclubs know they don't have to lead. In fact, they often let their partners take the lead and mirror or complement the ladies' tempo, rhythm, and moves.
7. Take Dance Lessons
This is by no means a requirement, but guys who subconsciously feel they aren't good dancers should take advantage of the opportunity to learn some cool moves by taking dance lessons. In San Diego, women flock to dance classes, and a lot of them would love having male partners to dance with during class.
8. Focus on the Beat
Where there's dancing, there's a beat. Even professional dancers know their killer moves and complex sequences are pretty lame if they don't match the beat.
For example, hip-hop makes everyone sway and bop. You'll be fine if this is all you have to bring to the dance floor.
9. Learn Simple Basic Moves
You may have noticed nightclubs play a lot of crossover and collaboration music today. This is great for club dancers because they only need to learn a few basic dance moves. Search online for videos that teach modern dance moves like the two-step, the side-to-side rock, the triangle step, and the bounce. When you can flow between these basic moves, you'll definitely look good at the club.
If you're ready to hit the dance floor at the best nightclub in San Diego, check out the Onyx Room Nightclub. Onyx is a staple of the Gaslamp Quarter nightlife scene, and its clientele makes it a truly great nightclub. With music genres including hip hop, top 40, urban Latin, reggaeton, bachata, salsa, merengue, regional, cumbia, and Banda, we have something to please everyone's taste. You'll find that special something that attracts an open-minded, up-for-anything, and, above all, incredibly friendly crowd.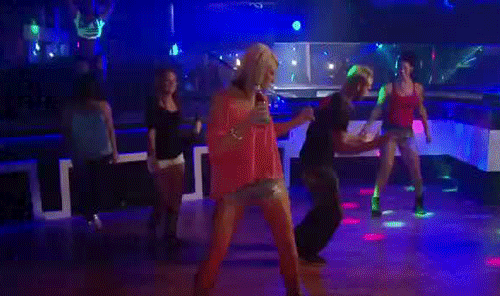 Our inviting atmosphere and welcoming staff will ensure you have an experience unlike any other. To learn more about why Onyx Nightclub is the premier San Diego nightclub, call us at 619-876-8044.
Previous Blog
Why You Should Go See J Balvin Perform Live
Next Blog
Top Southern California Music Festivals to Ch...
4 Easy Dance Moves For Guys
If you think you can't dance, stop right there!
Learning to dance is a skill like any other and simply requires good, step by step instruction.
Lucky for you today you can learn 3 Club dance moves for guys with 3 FREE beginner video tutorials (below).
These free easy dance moves come from the 7 day dance floor crash course. You can use these steps at any party, club and social occasion.
In order to look good on the dance floor you need to learn steps that are simple and look natural and these moves are perfect.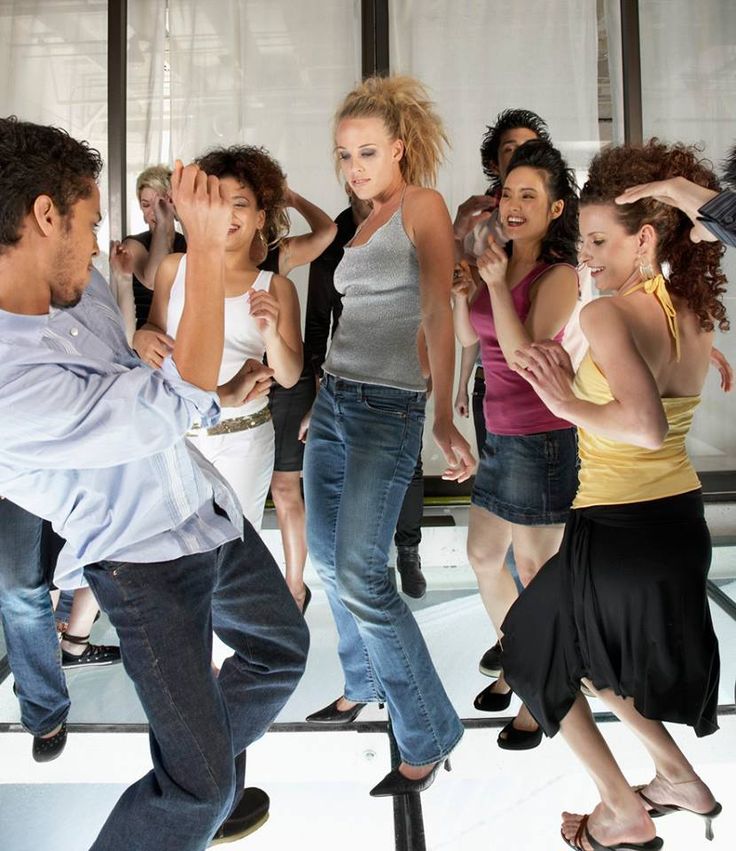 The following moves are very easy for anyone to learn and use right away.
Free Mini Series For Club Dancing For Men (3 Simple Moves):
Easy Dance Move #1: Step Touch Variation
In this video lesson you will learn how to spice up the classic "step touch" move. In this case you will be rotating the body and stepping back instead of together. Enjoy:

Save
Want More?
7 Day Dance Floor Crash Course - For beginners
Learn how to dance easily with moves that you can use at clubs, parties and weddings. This course is perfect for absolute beginners who want to look "natural" on the dance floor. This video course has 7 modules with +3 hours of video instruction. Delivered through instant downloads.
Easy Dance Move #2: The Swing Bounce
This dance move combines "sway" and "bounce".
You will learn how to incorporate these 2 basic moves together to make it look very natural and groovy. Perfect for low key grooving at clubs.

Save
Easy Dance Move #3: How to approach girls and not get rejected!
Most of the guys here are learning to dance in order to meet girls. In this video Brian shares his secrets of how to avoid getting rejected and the type of the moves you can do to get closer to a girl. Check it out:

BONUS MOVE: The Cool Walk
This is a fun easy move that you can combine with the moves you learned above. Here you will learn how to do a walk with style. The key here is to play with the angles of your body, using your arms and flexing and bending your knees.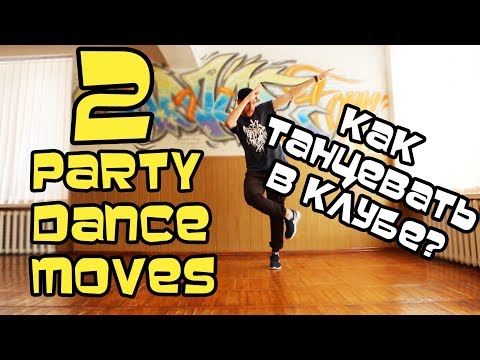 Get Brian's Course:
7 Day Dance Floor Crash Course - For beginners
Learn how to dance easily with moves that you can use at clubs, parties and weddings. This course is perfect for absolute beginners who want to look "natural" on the dance floor. This video course has 7 modules with +3 hours of video instruction. Delivered through instant downloads.
How to learn to dance in clubs for a guy
Contents
How to move on the dance floor without looking ridiculous and clumsy - this question has probably worried the representatives of the stronger sex ever since the synchronized movements of couples in a waltz or mazurka. For at least a century now, men have had to guess what a profitable disco dance should be like. Unfortunately, even professional choreographers will not answer this question.
But we will try to highlight the basic rules.
Hop and R'n'B
Rules to follow
Relax
Let's tell you a secret: most guys on the dance floor don't look stupid because they haven't taken lessons in dance studios and can't tell tectonics from r'n'b , but because they do not catch the rhythm of the music and cannot relax. And if no one usually pays attention to the first, then the second immediately catches the eye of others.
Hence the first rule: listen to music and let your body dance freely.
Choose a style
If you are a frequent discotheque visitor, you should choose a certain dance direction in which you will move on the dance floor. Of course, this will depend on the music that the DJ will put on, but for ten years now hip-hop and electronic music have not left the clubs. Therefore, you can master the basic movements of either one or the other. The "electronics" elements are a bit simpler, so it might be worth starting with them.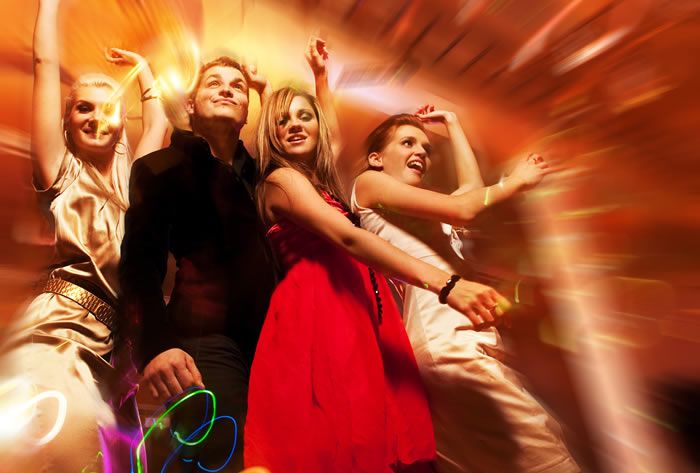 Video tutorials to help you!
Sign up for a trial class
Try to vary your movements
If after watching the videos you still can't feel comfortable on the dance floor, you should consider signing up for a dance studio. An experienced teacher, a company of like-minded people and regular classes will quickly do their job, and you will finally be able to relax and stop having complexes while dancing. Plus, to the envy of your peers, you will no longer dance like a "newbie".
Remember that everything is for fun
If you do somersaults on the court for ten minutes with a tense face, and then return to the table sweaty, your friends are unlikely to appreciate it. Understand that dancing is not a competition, but a completely cultural form of recreation. As they say, relax and have fun!
Let it all flow
Let go of your body and emotions, surrender to the music and move without paying attention to others.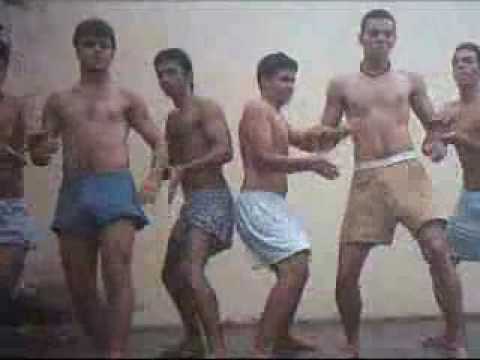 The tension in the dance is the main obstacle. Stop thinking about movements, no one will notice them in the crowd and darkness anyway.
How girls will evaluate movements on the dance floor
Perhaps the results of a study by scientists from Northumbria University will help answer the question of how to learn to dance in clubs for a guy. Experts studied which dance moves performed by a representative of the stronger sex attract women. The places were distributed as follows:
Head turns;
Pelvic twist;
Vigorous leg movements;
Large amplitude elements;
Uninhibited movements.
No matter how strange the rating may look, it is scientifically confirmed. However, many gain self-confidence on the dance floor only after attending a few lessons in a dance studio. By the way, in the Labosa club, there is a chance not only to learn how to move effectively, but also to meet your partner so as not to be alone at the disco.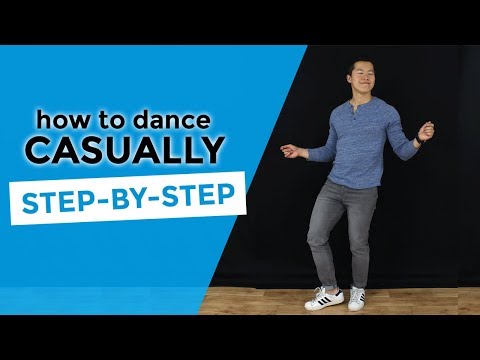 How to dance in a club for a guy. How to dance at a disco for a guy: be yourself
Break dance for guys
Hip-hop for guys
dubstep for guys
Tectonic for guys
Lezginka for guys
Locking for guys
Shuffle for guys
: not a typical occupation. However, it is professional dancers who know that this myth was invented by people who do not know how to or have never tried to dance. In modern culture, a guy who can dance is able to attract a lot of attention, not only from skeptical men, but also from interested girls. "If you want to conquer a woman, learn to dance," Al Pacino once said, and he was right.
Street dancing for guys
Street dancing for guys is popular outside of time and space. No one will doubt the masculinity and viability of a guy if he dances break, tectonics, waving, locking, electric boogie, jumping or is a performer of another hip-hop style. In addition, the modern fashion for making videos allows you to show your own skills within a community that is not limited to a city, country or continent.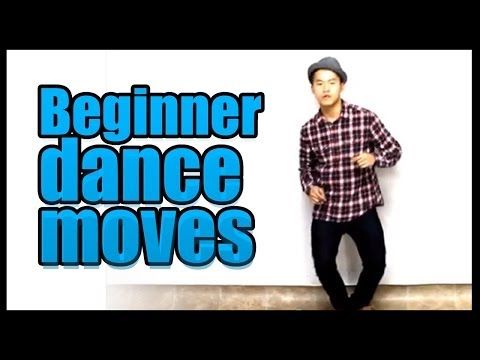 You can start learning street dancing at home, using video classes. Hip-hop culture is rich in trends, directions and styles, everyone will find something of their own. The former popularity of the break can now be argued with techno dancing, which arose in connection with the advent of a huge amount of electronic music. For beginners, we note that the basics of waving or tooting are easier and faster to learn when compared with the classics of the lower break. It will be possible to gradually increase the skill and complexity of the dance, so for a modern hip-hop techno guy, it is an ideal option to prove himself in dance without worrying about a drop in his own popularity.
Promising dance for guys
Not for all guys, dancing is a way of expressing themselves. Someone just wants to learn how to frame girls. And there is nothing better for this than dancing. It is enough just to be able to take side steps to slow music paired with a girl to stand out among rivals. But, if you spend a little time and learn how to lead in salsa, hustle or kizomba .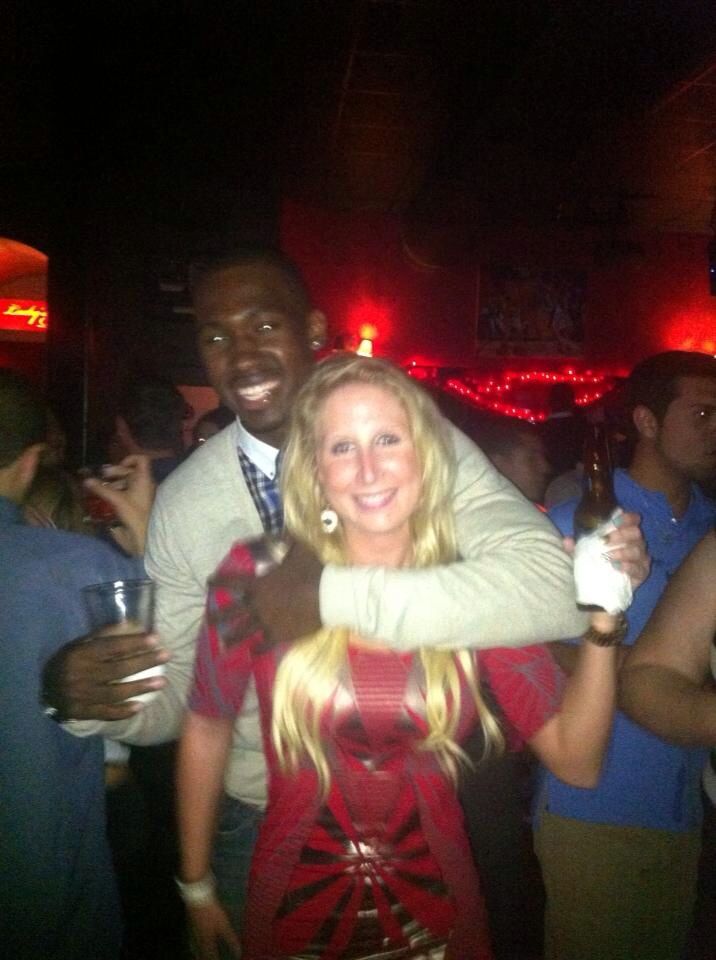 .. then the girls themselves will start walking in a crowd, begging for a free dance. It really is. For every four generations of girls dancing social dances, there is only one generation of men. This means that the demand for partners is high. The most enjoyable pair dances for men are kizomba, hustle, salsa, bachata and rumba. You can learn the basic steps at home, but it's better to immediately go to a dance class, where you can meet a lot of interesting people and potential partners, as well as work out your technique and communication skills.
Contempo for guys
There are a huge number of TV shows about various dances on TV. And men in these programs are not uncommon. A fairly large percentage of them realize themselves within the framework of contemporary dance (modern dance). This is something like a free interpretation of ballet with a lot of lifts in pairs, jumps and a demonstration of stretching. Dancing can be difficult. This is true, in order to achieve a good stretch and learn to lift a partner over your head with outstretched arms, you need to have perseverance, strength and endurance.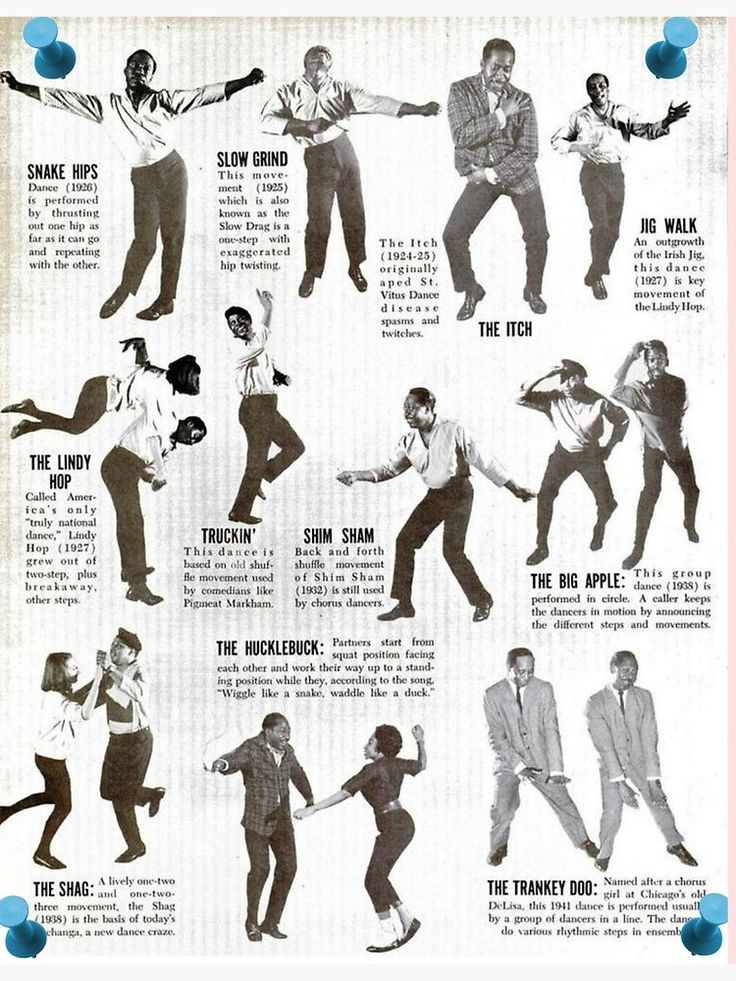 Contempo for guys can be a real test of wealth and masculinity. The advantages of contempo are that, despite the kinship with ballet, the dance does not cause a stream of unhealthy criticism from the notorious crowd.
Conclusion
Dancing for guys doesn't have to be connected with memories of the children's ballroom club, which my mother made me go to in the fifth grade. Modern culture provides a wide range of self-expression through dance, through which you can improve the quality of life and expand the range of your interests.
This video is about how to dance a guy in a club and disco. Pay attention to the fact that people are still sitting and will not dare to enter the dance floor in any way. Only this guy lights up and defuses the situation. This guy dances really well.
Dance for yourself, not to please others
Dance for yourself, not for others . If you're dancing to get girls' attention, you're wasting your time.
Even if the guy is a cool dancer and is a professional dancer , all the people around absolutely don't care about it.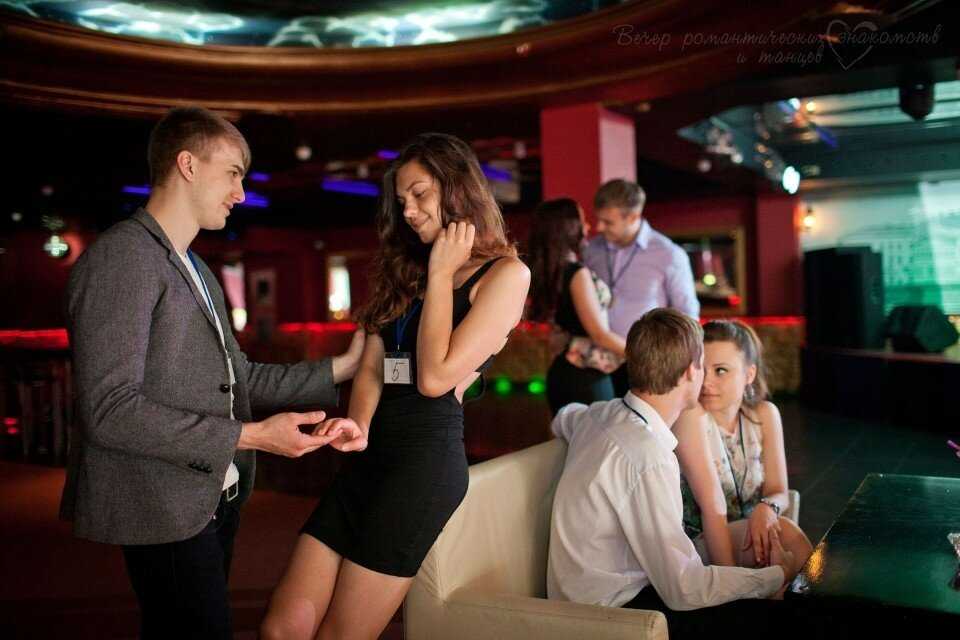 So enjoy the process and dance only for your own enjoyment.
It is not necessary to go to special clubs
Watch the first video, the guy dances cool in the club just expressing himself openly. He doesn't think about movements. He is relaxed. You can just jump in place to the beat of the music. It is not necessary to enroll in any special circles or sections in order to be able to dance. You can dance just as cool now.
In order to understand how to learn to dance, a guy does not need to spend a lot of money on a teacher.
How I love to dance
I really like dancing at discotheques funny, clumsy, like a bear stepped on my foot . And because I like it, people around me like it too. And if not, it's their problem and theirs alone. It's all about your interpretation and perception. Have the right perception and you will always know how a guy should dance in a disco.
Video bomb "Guy lights up on the street"
One day my friend and I were walking around the bay and saw a flash mob.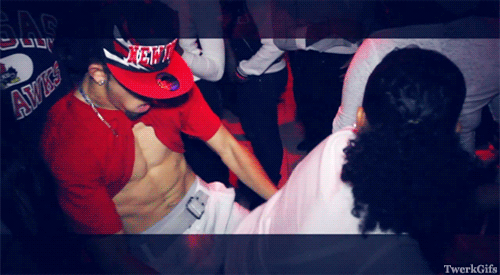 Couples from the local dance studio danced around. Dima went to the middle and showed his master class, gave everyone free lessons . I filmed it with my cell phone. I liked his dancing more than the dances of the couples around. People applauded Dima. You can also dance in the club. You can watch a video of how this guy dances cool on the street here. Enjoy watching.
Dancing is a good time in the club , especially when you're tired of meeting girls and just want to relax. Tired of dancing - don't dance. If you feel that during the dance it becomes uncomfortable and worsens, do not force yourself.
Video "Two guys burn in public places"
Extreme dances from two daredevils
It is harder to dance in public places, as social pressure is felt. But we are not one of those who avoid such places. In this video you will see how I dance. Here my friend and I danced at McDonald's in the square. Specially chose places where there are more people.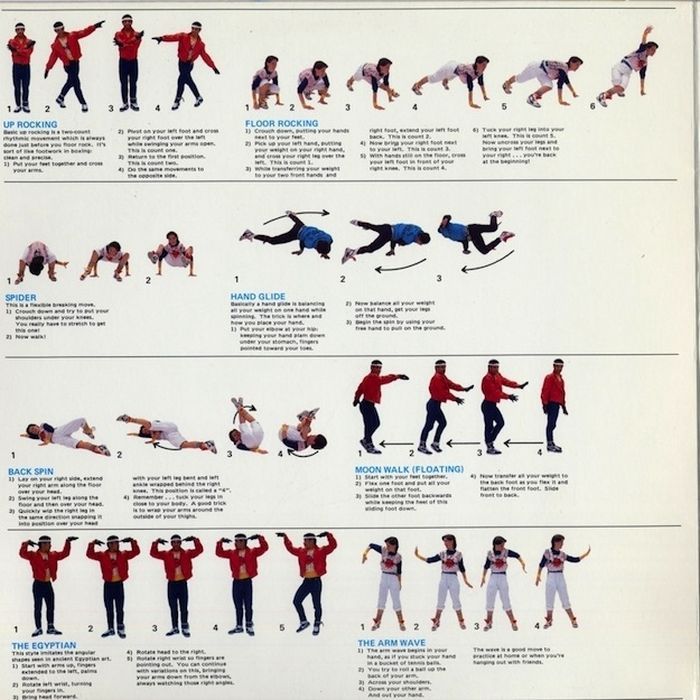 The dancing was not very professional, to say the least.
You can watch videos of these guys dancing endlessly. Just enjoy watching.
As soon as I enter a club, I like to dance first.
Today's video tutorials are a little unusual, as they are designed exclusively for guys. Although the girls will find in them useful information for reflection.
Instructor Alex Kornilov will teach you club dance lessons for guys, so watch and listen carefully. Most men think they know how to dance in a disco and behave very relaxed, sometimes even too much. Others, on the contrary, are shy and are always concerned about not seeming ridiculous. Both behaviors are unnecessary extremes. In fact, to become your own in any company, to feel confident in a disco, while causing admiration, and not irritation among girls, is quite real. And only three aspects will help you in this: technicality, a sense of rhythm and energy. The first aspect is developed by methodical repetition of movements.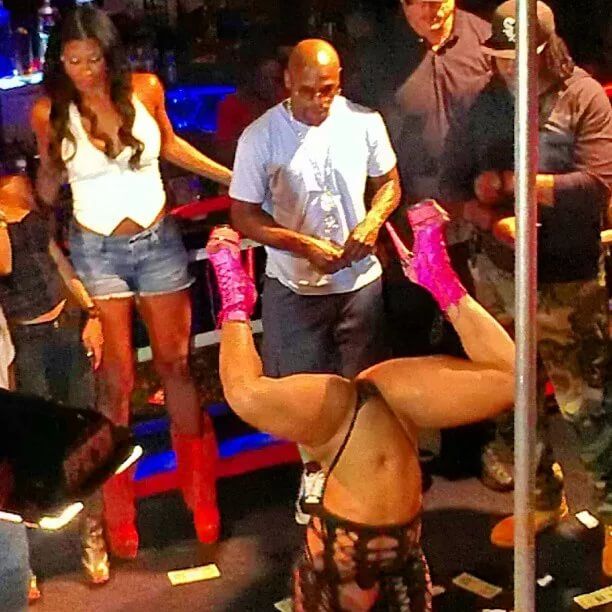 Spend at least half an hour dancing every day. Soon angular and unusual movements will look harmonious and natural. It is also very important to feel the rhythm. Listen to music and let it pass through you. Let it sound in you as often as possible. Move and live to the rhythm of the music. And most importantly, put energy into your dance. Technically perfected, but "dead" movements will not please you or those around you. In general, watch club dance lessons for guys and learn how to dance in a disco to become the king of the dance floor.
This video is about dancing in pairs. Here you will find not only tips on dance technique, but also recommendations on how to meet a girl you like at a disco, how to behave when a girl has shown interest in you or, on the contrary, remained indifferent.
For some reason, there is no second lesson on the Internet. If you suddenly find it, write to us about it in the comments.
Look also here:
People who are seriously interested in learning how to dance in a club are hard not to be envious.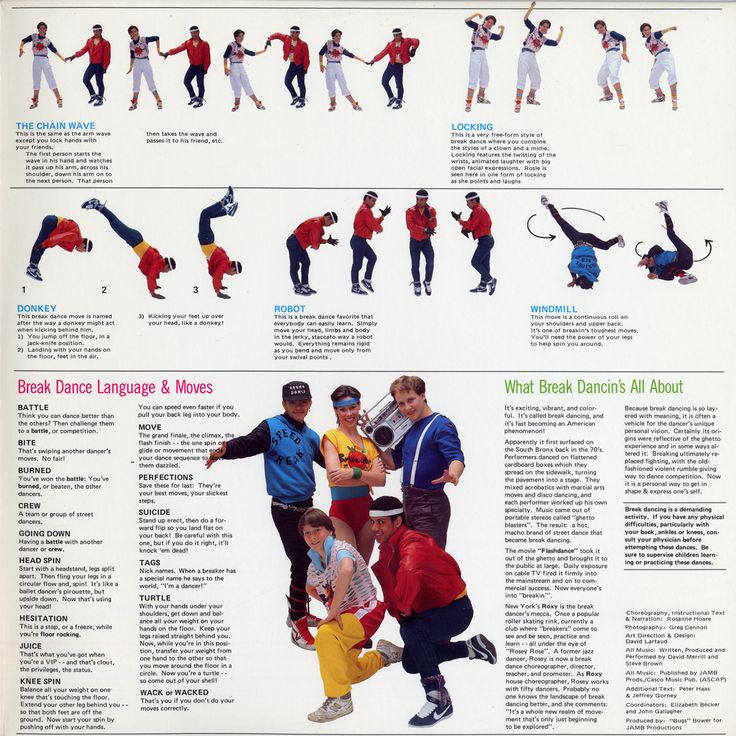 The search for the answer to the question is a strong proof of free time, which they spend a lot of fun.
A good dance is based on a musical composition. In any city there are a huge number of nightclubs. Pops in them sounds occasionally, in the first place is electronic music. Many do not know how to move the body when an electronic musical composition is playing. They sit at a table and drink liquor in anticipation of a suitable motive.
There are two ways to solve the problem. The first involves changing one's own attitude to the music played in clubs. The second suggests finding a nightclub where the DJ works according to the wishes of the crowd.
Today's club youth, despite their loyalty to popular musical styles, enthusiastically welcomes retro sets and intelligently reworked pop.
DJs strive to satisfy the wishes of young people, and administrators worry about the attendance of establishments. Finding a nightclub with the right music is easy.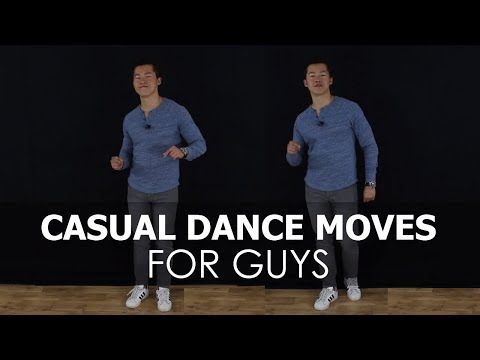 But, another question arises - "how to dance to it"?
Step by step action plan
Get started with popular club music. Download some songs and listen for a few days. The player will help. Accompany the audition with dancing. Let it sound when you work or communicate.
You will have a few favorite works and decide your own direction. If you want to move while the music is playing, do it for pleasure. You can't force yourself.
Then move on to more active actions. Visit a nightclub and take a closer look at the dance floor. Surely, there is a dancer on it, whose movements will appeal to you. It remains to adopt them imperceptibly.
After such an outing, pay special attention to homework. At home, carefully work out the movements borrowed from an experienced dancer. Try to improvise, because the character and atmosphere of the dance depends on the DJ and the dancers.
You will learn to dance well with time. If this seems not enough, sign up for a dance school and take your skills to the next level.
You will achieve great success in the club if you loosen up and feel how to control your own body. Sometimes a person is not given to become a dancer. I think there are only a few. Almost every nightclub lover can conquer the pinnacle of club dancing.
Many guys want to learn how to dance cool in clubs because they don't want to look ridiculous in front of their friends. Even people who occasionally drop into nightclubs dance perfectly if they follow the rules.
Club dances are varied, it is not difficult to find the right style that will make you look decent on the dance floor.
You can bring originality and uniqueness to the style by successfully combining elements of various dances.
Professional dance schools
Lessons in the direction of your choice will teach you how to dance, meet people, help you lose a few pounds, improve your physical health and have fun.
Regular training will teach you to relax, make your movements free and uninhibited. If there was stiffness and constraint, such ballast will pass.
Choose your school carefully. If you like a certain option, be sure to attend a free class, inspect the dance hall and chat with the teachers.
You won't be able to dance professionally right away. It will take no more than ten lessons to prepare for dancing at the disco. Just repeat the movements learned in the lesson at home.
Home workouts for guys
If you don't have time for dance school, train at home. In terms of effectiveness, homeschooling is slightly worse. The main thing is the desire to learn to dance.
There is a wide selection of instructional videos on the internet that will teach you the secrets of professional dancers.
During home workouts, constantly look at yourself in the mirror to control your movements and make them perfect. Home training alone is not enough; constant practice on a real site will be required.
Lesson for beginners
How a guy should behave in a club
If you are in a club, try to relax. Don't think that dancing will be unfashionable. Release emotions and have fun. It will turn out to move beautifully if the movements are relaxed and confident.
Listen to the rhythm on the dance floor. Strive to match his movements. Improvise. If you constantly dance in a pattern, it will quickly get boring.
Only a person with a flexible body and excellent plasticity dances beautifully. Keep fit by exercising and exercising.
With simple recommendations, any guy can quickly learn to dance. If you manage to put your soul into the dance, the fair sex will surely shower you with admiring glances. A beautiful dance will help you get to know your body and get to know the inner world.
Club dances amaze with their variety. They help girls make contact with guys, which often leads to the beginning of a romantic relationship. Some fashionistas try to stand out from the crowd with the help of dancing, moving attractively and gracefully.
Let's imagine that you are in a beautiful nightclub.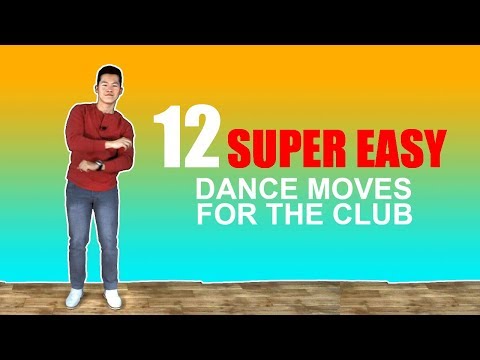 You are sitting at a table, drinking tequila, your favorite musical composition starts playing. Under the influence of incomprehensible forces, you slowly rise and move towards the dance floor. What's next?
Listen carefully to the rhythm. If you manage to imbue them, the dance will turn out elegant and graceful. A person who is out of rhythm brings disharmony to the site.
Get rid of uncertainty and relax. Uninhibited movements look beautiful. During the dance, have fun without stuffing your head with thoughts.
The first movements are always slow. In the first measure, do not swing your arms, such movements are very tiring. By the middle of the dance program, you will be tired.
During the dance, it is not recommended to shoot with your eyes to the sides. In nightclubs, use this weapon with care.
Do not copy the movements of other dancers. Dare to improvise, make the movements original and unique.
I will add that only girls with a flexible and plastic body can move beautifully.
If everyday life is not very active, at work you have to sit at the table for hours, the body's reaction to going to the club can be unpredictable. It's easy to avoid this. Do morning exercises daily and follow a healthy lifestyle.
Video tutorial for beginners
Based on personal experience, I would like to note that girls behave more relaxed and free on the dance floor. Sometimes there are shy people. If you are one of them, enroll in a dance school. By attending classes, under the guidance of a teacher, you will get rid of complexes and free your body.
Benefits of dancing
Any girl wants her leisure time to be rich, interesting and useful. Many of the fair sex attend a dance school. Very good, because it is a guarantee of good physical and psychological health.
According to doctors, dancing should be practiced regardless of profession, age or gender. Movement tones blood vessels, muscles and joints, which has a positive effect on well-being.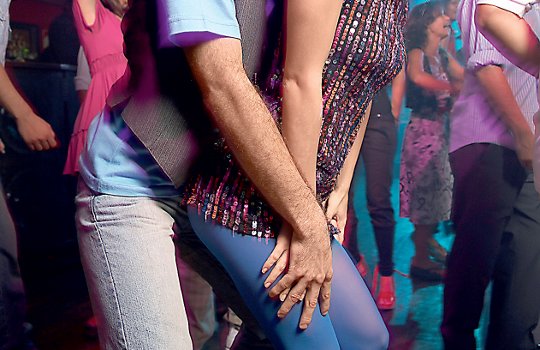 Scientists have proven that people who regularly attend dance classes or dance at home have strong immunity and a stable metabolism.
Dancing helps to eliminate problems associated with the spine. Posture becomes perfectly even. If you are interested,
Your friends constantly attend various parties and discos, and you, sitting at home, are tormented by the question of how a guy should dance in a club? Are you afraid to look stupid and ridiculous because you don't know how to move at all? Then this article is for you. After reading it, you can easily find the answer to the question of how to dance in a club.
First you need to decide on the dance direction that you want to master. The choice is huge: hip-hop, salsa, latin, R "n" b and much more. In order to find out what kind of movements a guy needs to make on the dance floor, sign up for a dance school. You can easily find friends there, get a charge of vivacity and just have fun and usefully spend time. If you want to lose a couple of extra pounds, dancing will help you do it easily.
Thanks to classes at school, your gait will become more relaxed and free, internal clamps and complexes will disappear. You will become more liberated, stop being ashamed of your movements.
It is important that dance lessons are taught by professionals. Visit a trial lesson and find out the opinion of those who have been studying there for a long time about the school. Do not choose the cheapest training, because good can not be cheap. To control your body, it is enough to exercise a couple of times a week. Don't be afraid to make mistakes! After all, they are made by everyone who is just learning to dance. Be sure to repeat the learned movements at home. The main thing is to enjoy the beauty of your body and music!
If for some reason you cannot enroll in a dance school, but really want to learn how to dance in a club for a guy, if you dream of becoming more relaxed and able to make beautiful movements, try learning this yourself at home or at a disco .
While in the club, carefully watch the guys dancing on the dance floor, try to remember these movements and repeat them at home to the music.