How to dress for a dance club
What To Wear To Clubs & Why: The Definitive Nightlife Fashion Guide For Men And Women
Have you ever waited in line at a popular club for hours, only to be haggled at the door with ridiculous cover charges? Or perhaps you've seen other guests skip the long line as they were ushered ahead of you through the velvet ropes?
The culprit here may be what you wear!
Well, have no fear. This will be your definitive guide to nightlife fashion, with everything you need to know about what I like to call, "The Universal Nightclub Dress Code."
Best of all, this information is firsthand knowledge from a Nightlife expert and club promoter who he worked with top clubs for over a decade. Not some random blogger or fashionista hired by a fashion website who has no clue about the inner workings of the nightlife industry!
Speaking from experience, the first thing you should understand about nightlife fashion is that your clubbing outfit should match your expectations of the venue.
 Most popular clubs have a reputation for attracting great-looking crowds. But that's a result of being selective about the guests they allow to enter – primarily in regards to style.
And although most venues don't explain it in detail, there is always a preferred "Dress Code." So, in this article, we will cover all of the preferred styles for nightclub attire that will help you get into the best clubs easier, turn a few heads, and maybe even get you a few free drinks!
The rules do tend to vary slightly for men and women – yes, there are gender biases in nightlife. So, we'll cover recommendations for each gender, kicking things off with the gents, since we tend to struggle a bit more than our counterparts in this arena.
 
What Men Should Wear To A Club
Generally, when it comes to club attire, guys should always wear business casual at the very minimum. A button-down or v-neck shirt with fitted jeans and shoes works well for all occasions. The addition of a blazer is ideal, goes with almost any clubbing outfit, and gives the impression that you have a little money in your pocket, which nightlife venues unanimously love.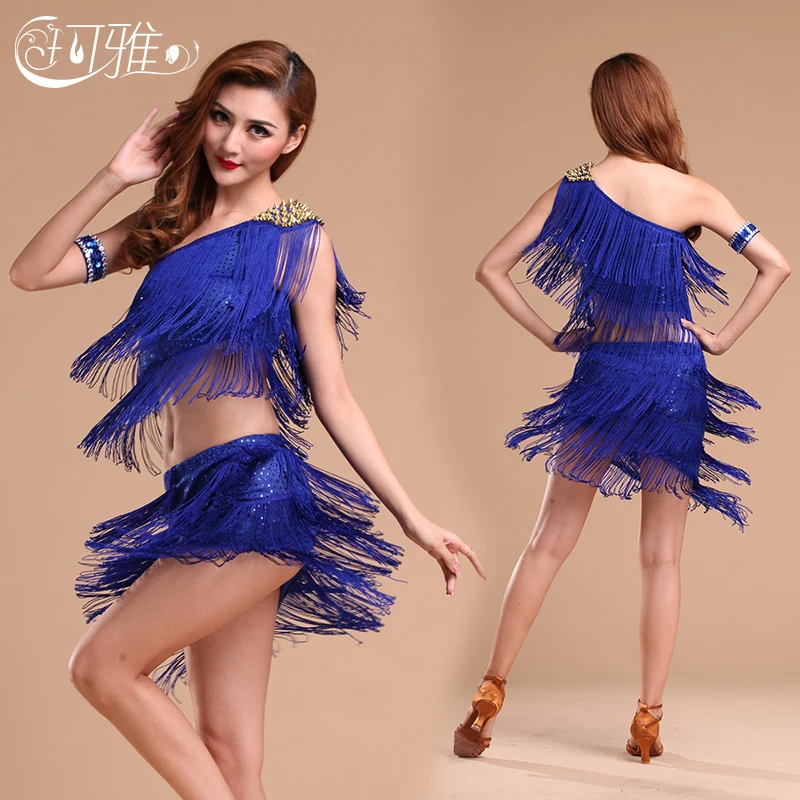 Do not don athletic apparel or construction boots. Those are items that break most nightlife dress codes, and will likely get you turned away at the door. Unless you intend to buy bottle service, which trumps all dress codes.
Here are some examples of the best fashion options for men to meet nightclub dress code standards:
Business/Formal Wear
"The Best Option For Men For Nightlife Fashion."
Business formal wear is hands down the best nightlife fashion option for men. Culturally, a 2 or 3-piece business suit with dress shoes continues to signify maturity and prosperity.
No other option on this list commands more respect or is as widely accepted among nightclub dress codes.
Since most clubs welcome the image of businessmen among their crowds, your options are endless. Even the most judgmental doormen give extra consideration to a group of well-dressed men in suits, and will often usher you in past other guys on the line who chose to wear running sneakers.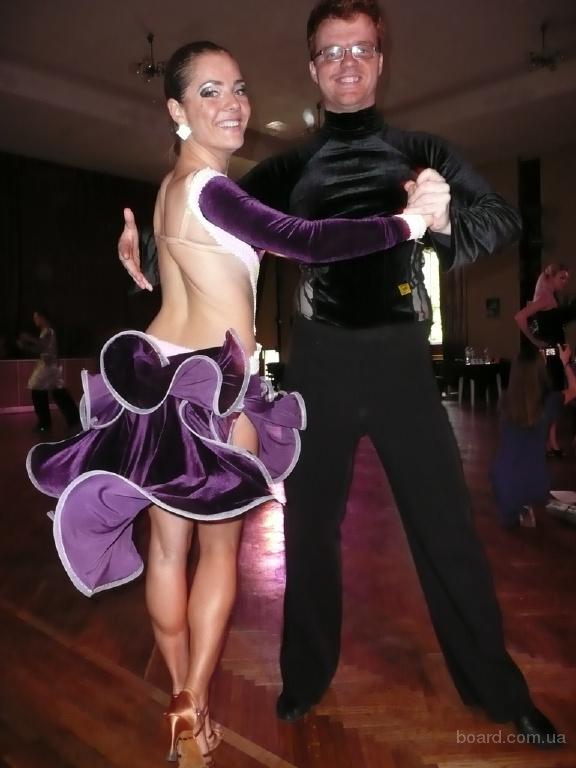 Business formal wear positions you to get a little VIP treatment, like reduced or free entry without having to buy a bottle!
However, this style can be a double-edged sword. A suit with shoes isn't the most comfortable club attire for a long night of dancing. Also, some opportunistic doormen may expect you to pop bottles since you are dressed like you have money to spend.
Nevertheless, whenever I go out for a night of upscale club hopping, I always lean towards wearing a 2-piece suit as my go-to clubbing outfit. Oh, and ladies love guys in suits – trust me.
Business Casual or Smart Casual
"Great Fashion For Any Occasion."
Business casual wear is "business on the top, and a party on the bottom," and the perfect balance between comfortable and classy. This is the go-to style that should dominate your wardrobe for both fashion and flexibility that is appropriate for almost any occasion in the nightlife from clubbing, to dating, and social events.
Dress codes often refer to the business casual style as "smart casual," and their similarities make the terms fairly synonymous.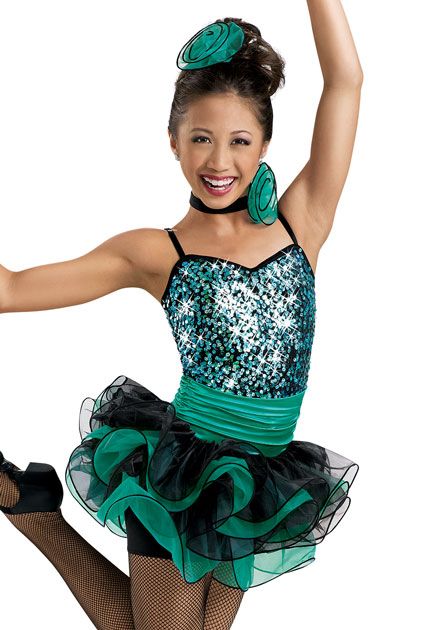 Business casual wear works for both upscale and low brow venues, and is universally accepted by most clubs or lounges – so you will rarely seem out of place in it. I have yet to see a doorman give someone in business casual wear a hard time unless it was ill-fitting or not well put together.
To pull this style off flawlessly, you will need a strong sense of coordination. Throwing a blazer over a button-down and slacks can be a game-changer, but it still needs to match well with the rest of your clubbing outfit – so don't kill the vibe with basketball sneakers, even if they are fresh Jordans or Uptowns.
Color coordination is a big factor that takes the business casual style up a notch. So, I highly recommend colorful blazers to make your club outfits "pop." There are plenty of colors that you can't go wrong with:
Reds
Blues
Pinks
Any pastel colors
You can't tell me anything when I match up a pastel pink with a white v-neck, skinny blue jeans with subtle rips, and some fresh oxfords.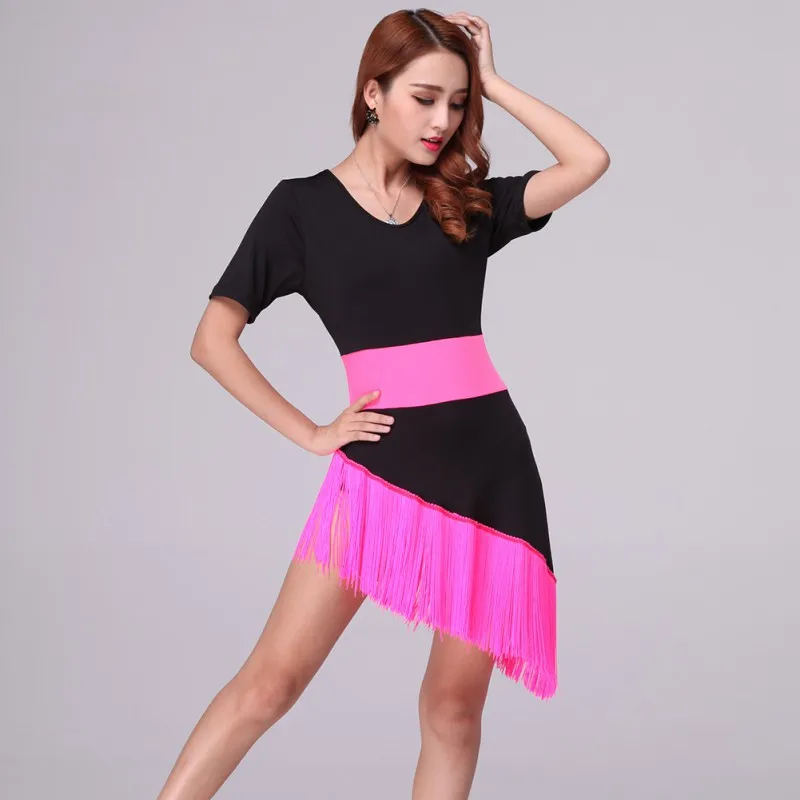 That simple smart casual combo knocks most other guys in the club out of the box – and ladies love colorful ensembles!
Although you won't stand out as you would with a 2-piece suit, when you are looking for a night out but not sure exactly the type of venues you may go to, then business casual is the most flexible option. Now, if you are attending a rave, that may be a different story.
Urban Fashion
"A Good Choice In The Right Places."
Urban fashion is best when it is fresh, clean, and trendy. This is a style that only some guys have the innate skill and fashion sense to pull off without looking like they are High School students. It is also highly dependent upon the latest streetwear fashion trends.
I recommend the urban fashion style for clubs that cater to younger audiences and hip-hop crowds. These clubs tend to be a bit more casual, open to current street styles, and don't have strict dress codes that adhere to mainstream fashion like most popular, upscale clubs will have.
Just keep in mind that the urban fashion style is often subject to superficial judgment, and stereotypes, and carries negative connotations for many people – including clubs.
And don't expect most doormen to know the latest urban fashion trends or what a pair of Yeezy sneakers are to give you the respect or adoration that you feel they are due. They are more likely to instead charge you a higher cover or require a $1k minimum for bottle service to enter.
The fact is, most popular clubs don't even permit athletic sneakers – unless they are on the feet of bottle clients. So, if you want to wear urban fashion to the hottest club in town, be sure to check out the nightclub's dress code and crowd there first, then adjust your style appropriately.
5 Important Fashion Tips For Guys
Let's sum up what we learned here in 5 tips:
Wearing a blazer can make your casual outfit pop. While many colors are great, dark blues or blacks are best for functionality to avoid stains.
A button-down shirt, v-neck, or crew cut long or short sleeve shirt works for any occasion.
A nice pair of fitted jeans or slacks always looks great. A few rips are ok but don't overdo it.
Fashion boots or shoes are great choices for footwear.
You can never go wrong with a business suit and oxfords.
What Women Should Wear To A Club
Very often, you may find that nightclub dress codes are more flexible for ladies than for men. Nevertheless, ladies should always dress in business casual or cocktail attire to meet any nightlife dress code requirements.
Recommended nightlife attire for women would include a fitted shirt or blouse and slacks or fitted jeans matched with a pair of heels or flat shoes. A form-fitting dress with heels is ideal for a sexy and fashionable look and will increase your odds of skipping lines and being treated to free libations! 
Unlike gentlemen, ladies can often get away with high urban fashion styles, casual wear, and sometimes even athletic wear if the result is a clubbing outfit that looks amazing and fashion-forward.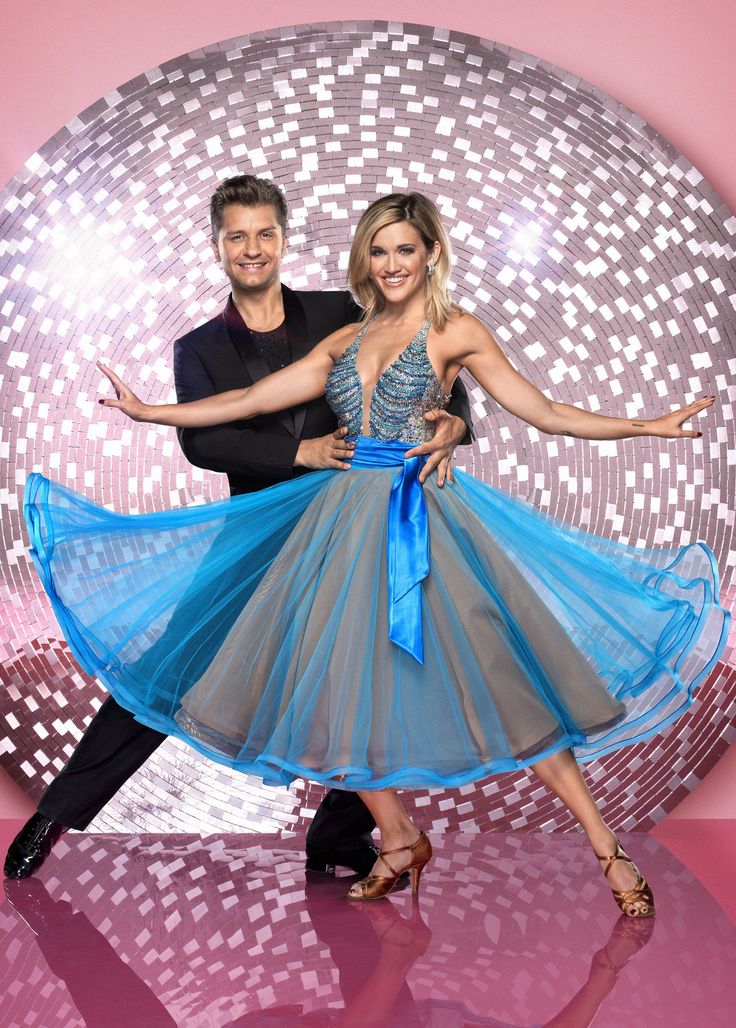 A pair of sweats and heels may go over well if you pull them off correctly.
Nevertheless, I still do not recommend athletic wear since that style is highly subjective and depends greatly on the bouncer's preference, the venue, locale, and the night.
Here are some examples of the best options for ladies to meet nightclub dress code standards:
Cocktail Attire
"Knocks 'em Dead Every Time"
Model: Stephanie S
Cocktail attire is hands down the best option for ladies in the nightlife. This style will get you into the doors of just about every nightclub with ease.
For cocktail attire, simple and classy is always best. You can never go wrong with a black fitted dress with heels. If you are looking for a night full of dancing, then you might want to wear a loose flowing dress with a skirt and your choice of more flamboyant colors.
Cocktail attire is the one style that every club encourages, will often get you escorted in for free, and sometimes earn you free drinks all night.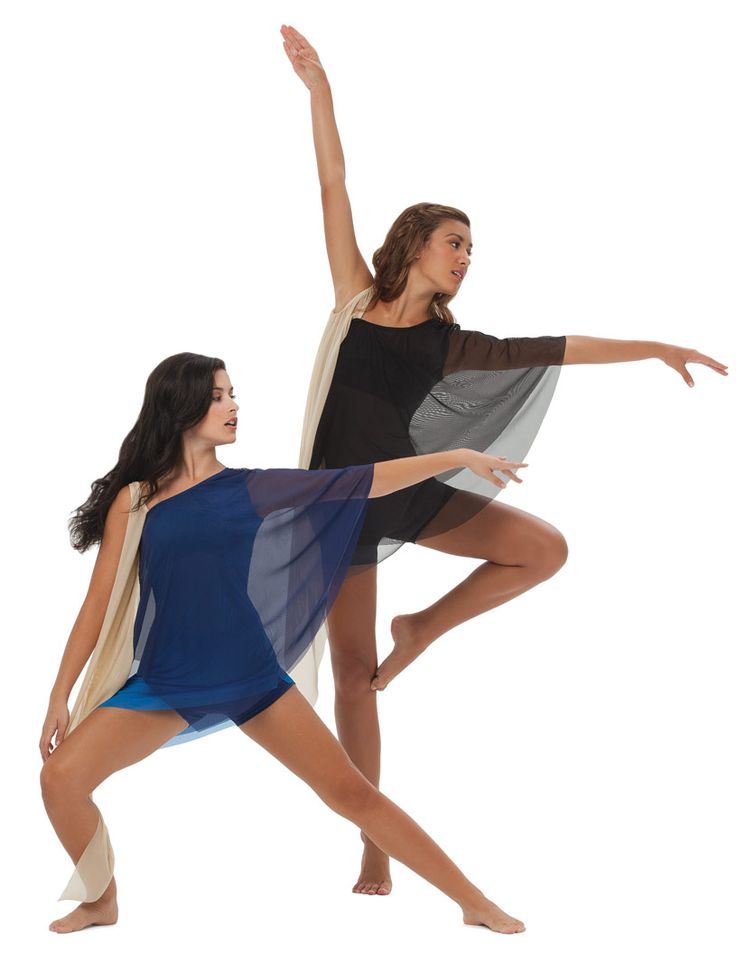 This is one of the ways you can use your looks to work the system – and why not? Work the system in your favor!
While it is not the most comfortable of nightlife fashions, wearing high heels all night is the cost of turning heads and likely being the recipient of the VIP treatment from clubs and guys alike.
Business Casual Wear
"Grown and Sexy Never Goes Out of Fashion."
Photo by Alessio Cesario
You can never go wrong with business casual. While this style often involves high-end brand names, it does not necessitate it.
For business casual, it's all about looking amazing without trying too hard. You want to look conservative, with a hint of sexy. Ladies can pull off this style with a fashionable overcoat with a nice sweater, form-fitting blue jeans, and shoes with heels. Natural, muted earth tones are a nice touch.
This is the style that fashion connoisseurs or mature men will notice and attract. If you are heading to the right upscale club or lounge, then you won't need a big designer Gucci or Balenciaga logo on your bag for the doorman/doorwoman to know exactly what you are wearing.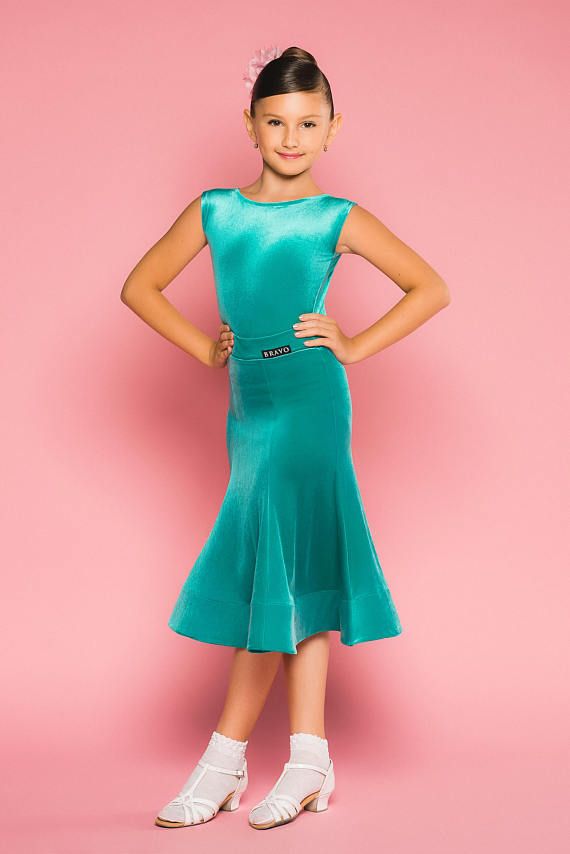 Those are the places that will make sure that you are treated well.
Business casual is perfect when your objective is not to turn just anyone's heads – only those with great taste and fashion sense to appreciate it. And, at least in my not humble opinion, grown and sexy will never be out of fashion.
Urban Fashion
"Playful and Eye-Catching"
While urban fashion doesn't often work out for men's fashion in the nightlife, it is more widely accepted for women's fashion. This style is best for ladies who have great fashion sense, the versatility to make a casual outfit look classy, and stay on top of the evergreen or latest streetwear trends.
Generally, the urban fashion style works best at hip-hop clubs, dance clubs, raves, and any trendy clubs that cater to a young local crowd. These clubs may also embrace streetwear, which is a segment of urban fashion that changes quickly according to the latest trends, such as those inspired by influencers and celebrities.
For the urban fashion style, ladies can blend different street styles, as long as it has a little sex appeal added. Think of a Wu-Tang t-shirt tucked into jeans or shorts and your favorite Dr. Martens on. It is pure chaotic elegance that adds character to a party and is often embraced by the doorman at casual clubs.
Although urban wear is not recommended for upscale clubs, some may accept it if you pull it off exceptionally well – and you may even land the VIP treatment if the club embraces creativity.
Of all the recommendations here for ladies, this is the most fun style, and the best if you want to stay in your comfort zone while turning a few heads. Even when I host Ladies Night VIP sections, I love to have a couple of ladies who know how to kill it with urban fashion effortlessly. It can stand out in a great way.
5 Important Fashion Tips For Ladies
Let's sum up what we learned for this section in 5 tips:
Dresses are ideal. A little leg goes a long way. (Enjoy the advantage, this doesn't work so well for guys.)
A blouse with a fashionable jacket can keep you in your comfort zone. But keep your eyes on your coat!
Tight-fitting jeans or slacks work great with any outfit.
High heels look great and get you in clubs.
You have a lot of flexibility to be creative, just make sure the look is awesome on you.
Since fashion is subjective, these style examples are just to offer some perspective on the looks you are going for.
Practical Fashion Tips For All
It's not always all about what the club wants. So, here are some tips that focus on your personal comfort.
Business Casual wear is comfortable and will get you into most clubs.
Cocktail Attire can be coupled with comfortable shoes. They don't always have to be high heels.
Be "Sexy But Classy." You don't need to expose a lot to look amazing.
If you follow this guide, then you are bound to see a big difference in your experience at every club.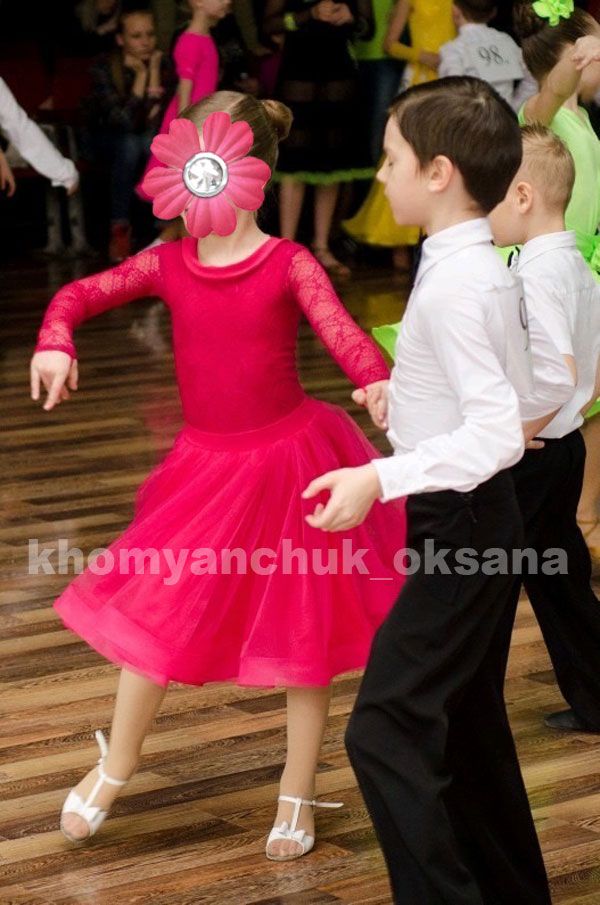 Just keep in mind that popular clubs often favor people who look like "models." Which is typically the Westernized image of beauty that idealizes fair skin and slender physiques.
This is a perception that I've challenged throughout my nightlife career, and why I always aim to keep my guests diversified. Just look anywhere on the promotional side of this website, and you will see proof of that.
So, take an extra 15 minutes to throw on that blazer and shoes or dress and heels. It's a small investment of time and effort towards the success of your night out! My motto is, "It is ALWAYS better to be overdressed than underdressed."
To get the full picture of the best choices for clubbing outfits, read my article, "What Not Wear To Clubs and Why" next. There I will explain more about nightlife fashion and insider secrets than any other website can offer since they never worked in the business!
If you are looking for a club promoter in NYC, or just want to connect, find me on Instagram @nezalpha and my brand @alwaysthevip.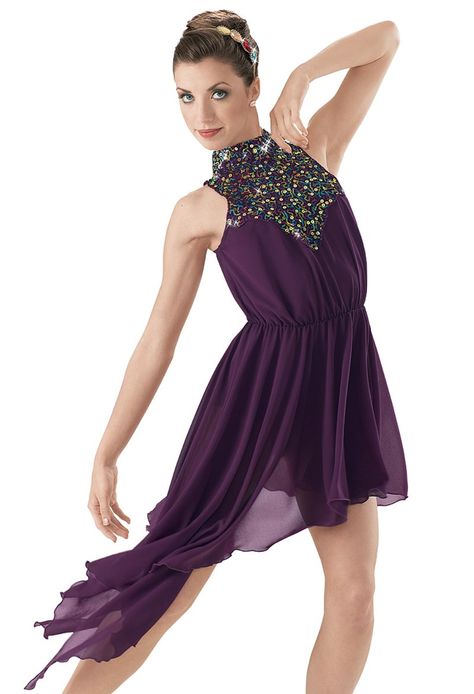 And this website will always be your best resource for the latest nightlife trends and best parties to go to.
Cheers to your great night out!
Clubbing Outfit Ideas For Women (2022)
While there isn't anything better than going to a club with friends on a Friday or Saturday night, picking the right outfit for the occasion can be stressful at times. Club clothes can't be too formal or you'll look overdressed, and your style can't be too casual or you may not be dressed up or fashionable enough to get in. Before heading out on your night on the town, you'll also want to take into consideration if you'll be able to dance in your ensemble. To make your life a little easier, we've compiled the ultimate women's guide on what to wear to a club. For ideas and inspiration, check out the best clubbing attire to fit the dress code of any nightclub or bar you attend.
Contents
1 Nightclub Attire
2 Clubbing Outfits

2. 1 Button-Up Shirt
2.2 Jeans and Pants
2.3 Footwear
2.4 Clubbing Accessories

3 What To Wear To A Bar
4 What To Wear To A Club in Winter
5 What To Wear To A Club in Summer
6 Cute Club Outfits
7 Club Attire and Dress Code
Nightclub Attire
While many clubs don't have a specific dress code, you'll want to wear upscale attire. This means that you should look your best and choose outfits that are flattering to your figure. That being said, you can still wear practical pieces that are both chic and comfortable.
Curvy women may want to wear skinny jeans to show off their hourglass figure or wide-legged jumpsuits if they aren't feeling confident that night. Girls who are taller and slimmer would look gorgeous and sexy in a bodycon mini dress with a belt to accentuate their waists. For footwear, you can choose shoes that will complement your outfit. This could be heels, boots, or sneakers; just be sure the pair you decide on are trendy, in good shape and match with the colors of your style.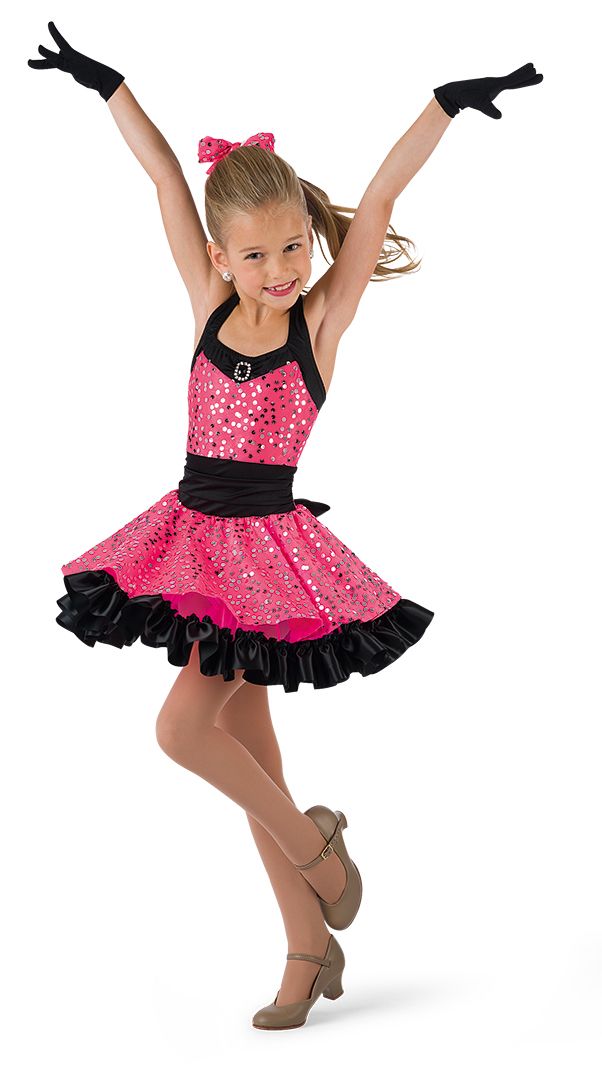 Ultimately, women don't always have to wear dresses to a nightclub. Club attire can range from outfits with a camisole, jeans and heels to a bandeau, skirt and heeled sandals to a bodysuit, trousers and boots. Complete your look with a variety of accessories such as hoop earrings, clutch purses, long necklaces, and simple bangles.
Clubbing Outfits
Before deciding on your outfit, research the nightclub you're planning to visit. Perhaps the establishment is themed, and the club expects men and women to dress accordingly. Figuring out the vibe and dress code is critical to finding suitable clubbing outfits for your night.
If you're headed to a nightclub in a major city like Los Angeles, Miami, New York City, or Las Vegas, you can wear a timeless asymmetrical bodycon slip dress for a chic look. We recommend choosing a sexy color like white, black, burgundy, nude, emerald, silver, or navy blue. You can pair this outfit with a classic pump or a sexy ankle strap heel by Steve Madden, Stuart Weitzman, or Christian Louboutin.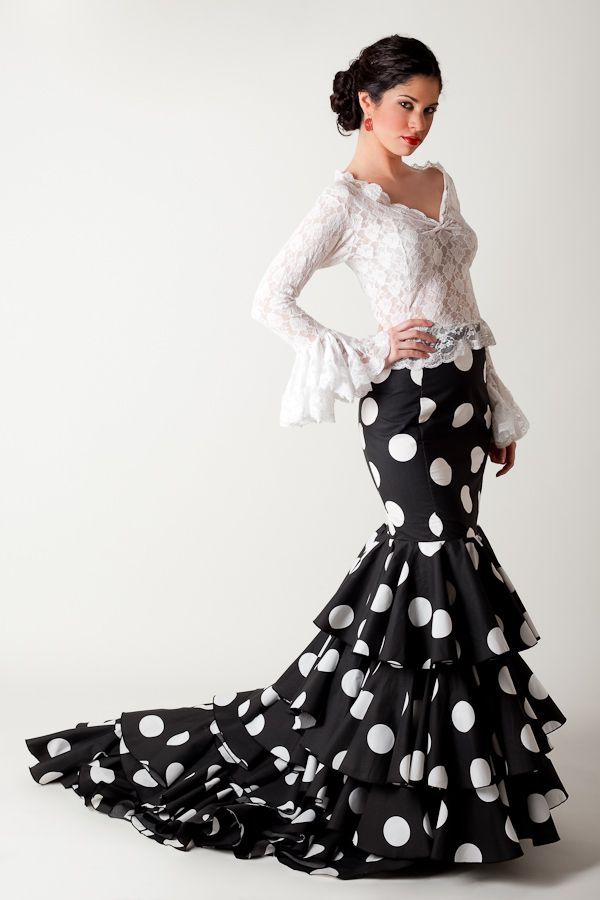 Some clubs may have a casual vibe with an outdoor lounge. For these types of clubs, you can look effortlessly chic in a black mini dress with an oversized denim jacket over the shoulders. Similarly, a black t-shirtdress with high-end accessories can be fashionable. Complete this outfit with strappy heels and your favorite clutch.
Another outfit idea is pairing a plunging halter neck bodysuit with black high-waisted jeans. For a stylish look, you can switch the jeans for a high-waisted skirt paired with gorgeous heels.
Button-Up Shirt
A unique option to wear at a nightclub is a button-up shirt. While this top is considered professional workwear for women, it is surprisingly versatile and sexy when dressed down properly. Before going out to get cocktails, you can tuck in a white button-up shirt in a black miniskirt.
If you want a sexy outfit, wear an unbuttoned sheer blouse over a black cage bra or bralette. Finish the ensemble with a pair of liquid leggings and strappy black heels.
Jeans and Pants
While you may think that it is not acceptable to wear jeans to a nightclub, that's simply not the case. The trick is to choose the right style and fit to complement your body shape and style. Black high-waisted skinny jeans look trendy and feel comfortable all night.
Not only are jeans universally flattering, but you can combine these bottoms with several tops, heels, and accessories to create the perfect clubbing outfit.
For a sexy look, you can pair a long sleeve v-neck bodysuit with jeans and heeled booties in the fall or winter. As for spring and summer, a cute crop top with chic sneakers or a strappy cami top with comfortable nude heels offers a gorgeous fashion finish.
Jeans may not be for everyone, and for each stylish outfit we mentioned, you can replace jeans with trousers instead. Trousers come in different rises just like jeans, so if you feel comfortable with mid to high-waisted trousers, feel free to pair that with your favorite bodysuit, crop top, or strappy cami.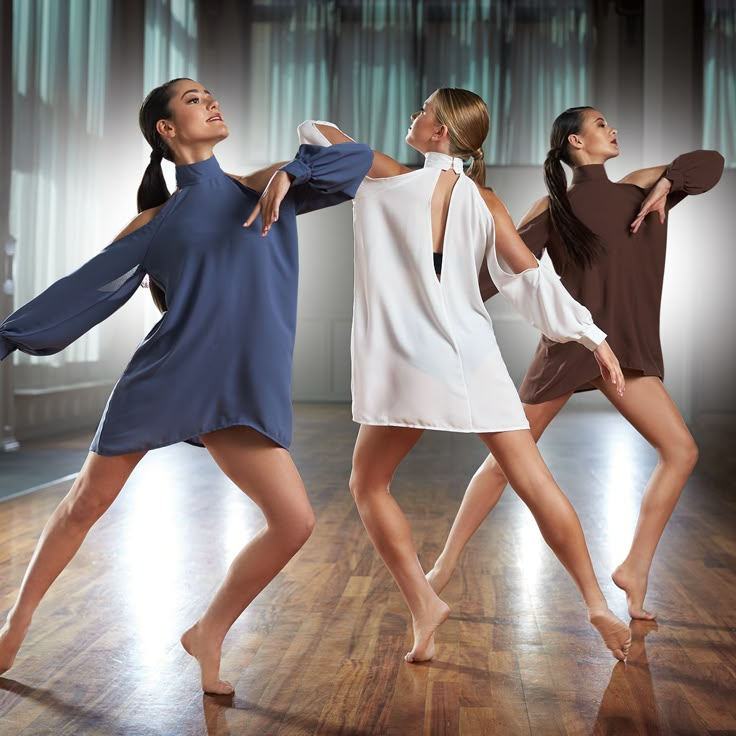 Footwear
Choosing the right footwear for a club will depend on your outfit and how comfortable you want to be all night. You'll want to wear shoes, heels or boots that will elevate your look, but are also comfortable enough to dance in all night. There's nothing worse than needing to take off painful shoes and having to stand on a sticky club floor.
Sneakers are a great style to wear at a club if you are not comfortable in wearing heels or boots. This style will add to your attire while looking cute and allowing you to dance all night. You can pair any outfit by selecting white sneakers for a night out.
Heels look great at the club, but if you are concerned about the comfort of your feet, there are a few factors to keep in mind when pairing heels with your outfit.
If you want to balance style and comfort, we recommend you to start off with two to three inch heels. Once you are confident, you can go higher. If you feel you can handle a pair of high-heels throughout the night, then dress up and go for it.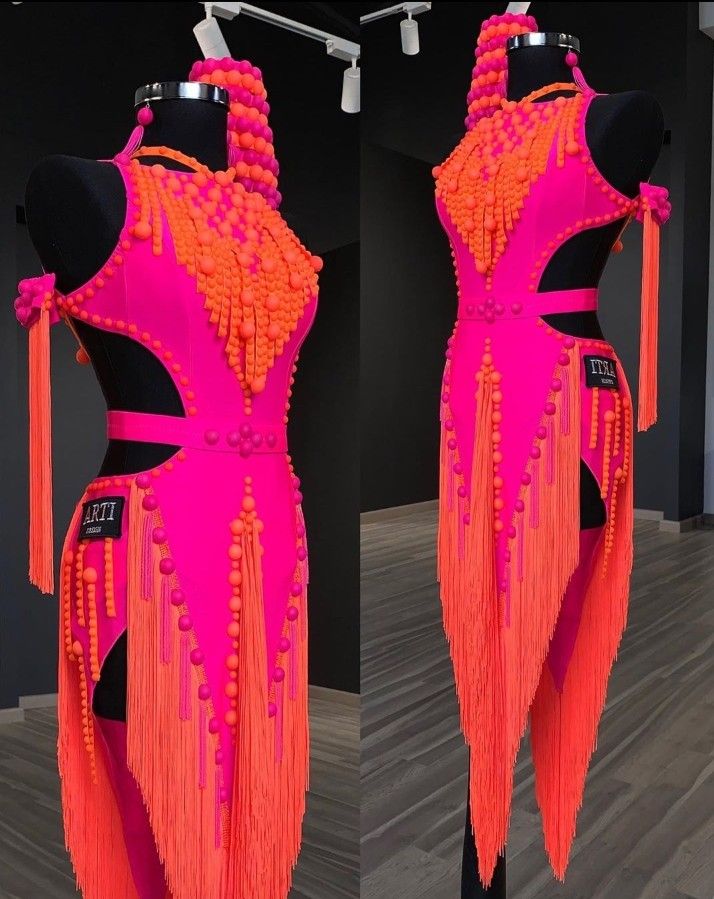 You can't go wrong with sexy stilettos, classic pumps, or your print strappy heels. However, there are plenty of other options that won't pinch your toes. If you are seeking comfy feminine shoes that will give you additional height, consider either platform sneakers or chunky flatforms.
Boots are generally more comfortable than heels because they offer better ankle and foot support that will last you all night. A classic look for the club can be ankle boots or boots with an open toe. For girls who want something that is feisty, alluring, and full of personality, put on knee-high tall boots.
Clubbing Accessories
Accessories can make or break a look. When it comes to putting together a club outfit, you'll want to pick accessories that will make a statement. Statement pieces are accessories that add to your look not distract from it.
You can wear gold or silver hoop earrings or opt for the simple yet iconic stud earrings. If you do not prefer earrings, you can wear a simple necklace or layer your necklaces.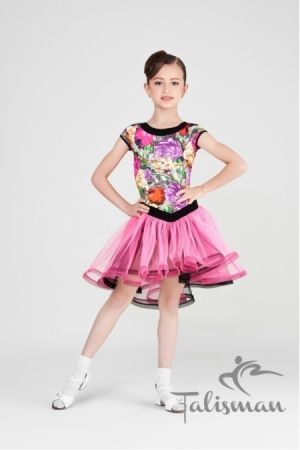 Layering necklaces can begin with a choker and gradually add a variety of lengths and styles.
What To Wear To A Bar
Bar outfits are generally much more casual and relaxed. Whether you're going to a cool high-end bar or plan to do some bar hopping, your attire should reflect the season, scene and atmosphere. From hanging out with your girl friends to meeting a guy for a first date, what to wear to a bar also depends on your intentions for the night.
For instance, a night out with the girls at a chill bar should call for cute yet comfortable clothes like jeans, a top, and walking shoes like the Adidas Superstar or stylish sneakers. If you want to dress it up a little, put on a crop top and heels that won't hurt your feet. Adjust your outfit ideas based on the time of the day and year.
On the flip side, if you're going out a classy bar, high-end evening wear with a casual twist may be more appropriate. Women can wear skinny jeans with sexy black ankle-strap heels and with a form-fitting top.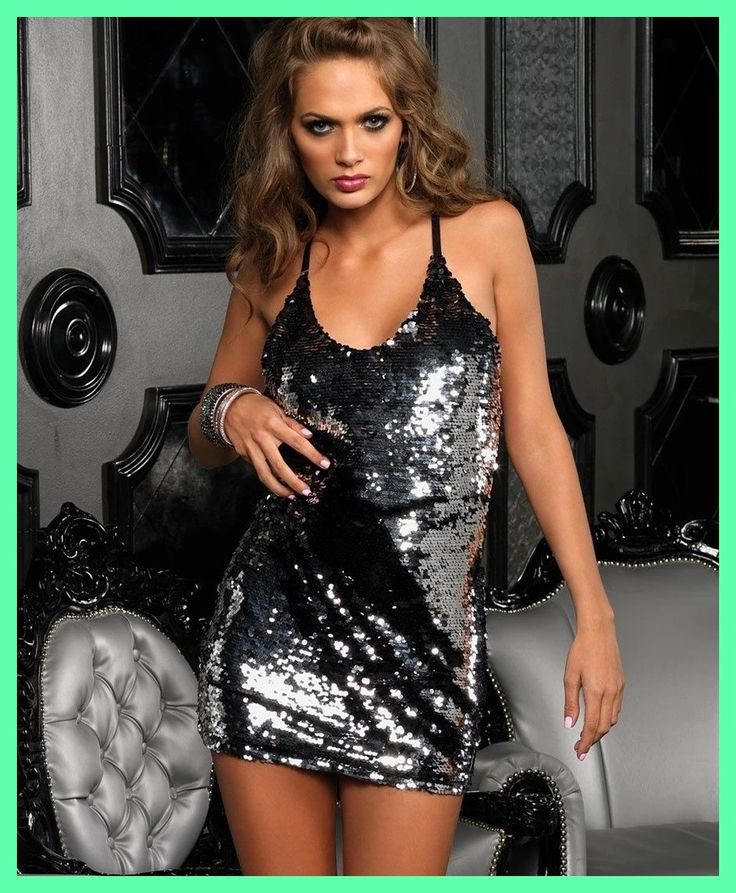 Alternatively, there are many different types of dresses that would look good at a bar in the summer or winter, namely a midi or bodycon dresses.
If you're unsure about bar attire for women, find a balance between looking effortlessly cute and confident with simple pieces while being comfortable.
What To Wear To A Club in Winter
Clubbing during the winter season is not exactly ideal. Because of the drop in temperatures, you won't be wearing your mini dress. If it's snowing, then high heels are also out of the question. But this doesn't mean that you can't look cute on a winter night out.
To stay warm and still look sexy, begin by layering the perfect outfit. You can wear a leather jacket, a long sleeve midi dress, opaque tights and ankle boots. If your night out is around the holidays, it could be a marvelous idea to dress festively. Wear a dark red satin cowl midi dress with tights and heels.
What To Wear To A Club in Summer
During the summer, wear a light outfit made of fabrics that breathe to avoid getting hot and sweaty while you're dancing at the club.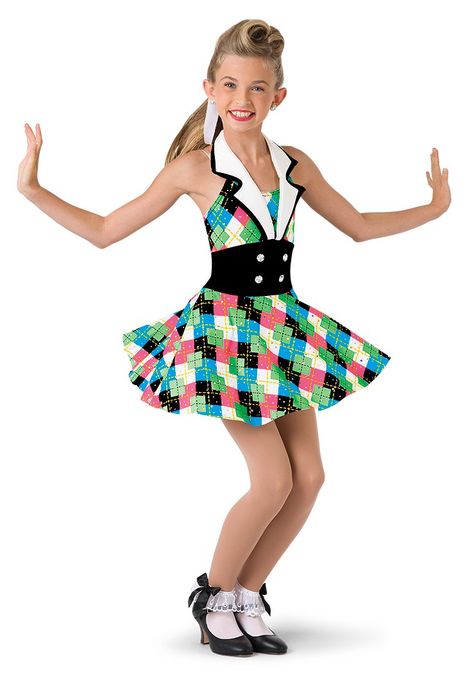 Consider wearing a nude or white strappy dress with cute lace up heels. You can also wear a bandeau with a midi skirt and heels. If you are feeling daring, you can add neon colors to your outfit to make it pop.
Cute Club Outfits
Going to a club allows you to wear an outfit that is both chic and sexy. The most stylish outfit to wear at a club is a dress. When it comes to stunning club attire, dresses are trendy and perfect because there are many styles and cuts that are suitable for any body type.
A classic look would be a little black dress, specifically a strappy dress that accentuates your figure and fashionable heels. If you want to wear an edgy outfit, choose a dress with a plunging neckline or a deep back cut.
Club Attire and Dress Code
Before heading out to a night on the town, wear an outfit that is both sexy and chic.
Comfort is important, especially with footwear.
Statement accessories add to your outfit and keep things fun.
Winter outfits can keep you warm and still look fashionable.
Summer club attire requires breathable light-weight styles so you don't get overheated.
How to dress for the club | Night club Pilot
Contents
1 Modern youth in night clubs
2 What to choose from clothes for a night club?
3 Clothing for those who love to dance
4 A few tips for visiting a nightclub
At any time, the younger generation was distinguished by activity, energy and attendance at various public events: cinemas, clubs, dance floors.
Today's youth also loves fun parties and holidays. A favorite place of today's youth can be called night dance clubs, where you can have fun, meet friends, make new acquaintances.
In order to have a good time and not seem like a black sheep among the mass of young people, any girl thinks about how she will look and what she will wear when going to a club.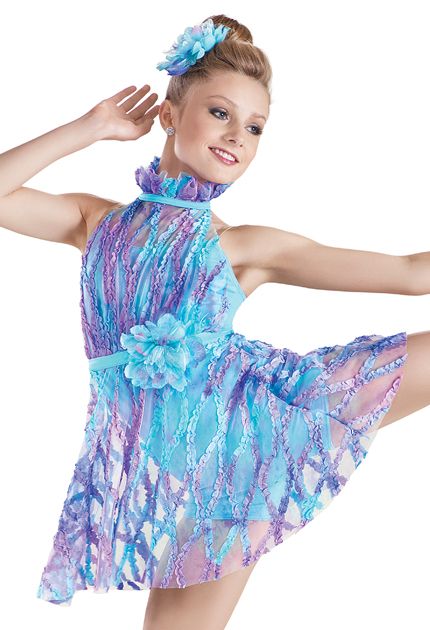 Modern youth in nightclubs
To feel comfortable among a large number of young people and possibly attract the attention of young guys, you need to carefully choose clothes, shoes and accessories for going to a nightclub.
It is worth noting that visitors to this kind of establishments have different goals. Some come just to hang out with their friends, others feel like shaking themselves up and dancing in a pleasant company, others can sit at a table all evening.
There is also a category of young people who hope to meet a soul mate for a long-term and serious relationship, or vice versa, find a girlfriend / friend for entertainment for one evening.
In any case, it is necessary to set a specific goal in order to choose the right clothes for a particular occasion. But, be that as it may, clothes should combine comfort, style and sit perfectly on the figure.
What to wear for a nightclub?
It is very important for young girls to feel attractive, to look no worse (and many prefer even better) than their girlfriends, in order to please guys.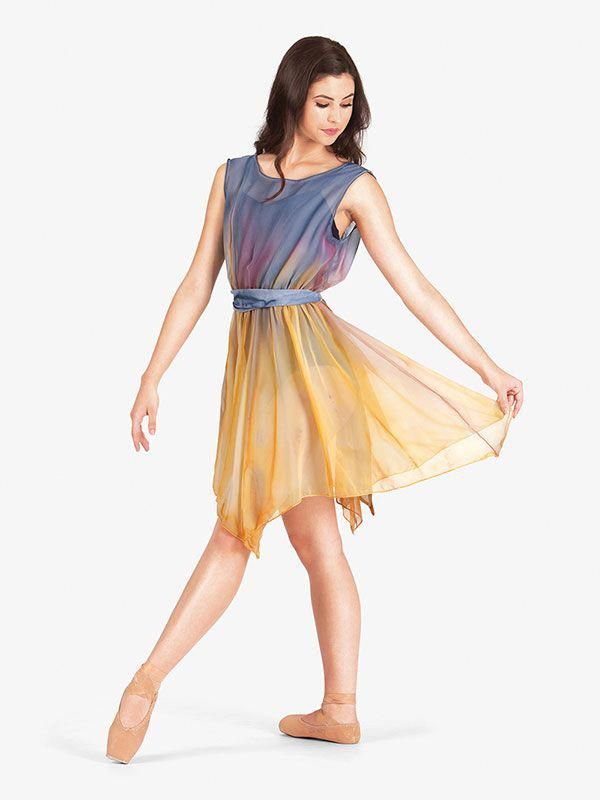 In such cases, girls wear mini-skirts, expressive dresses, high-heeled shoes, jewelry. Such an outfit is more suitable for those who expect to spend most of their time at the table, hoping to meet someone while drinking various drinks.
However, you can attract attention not only with a bright outfit. Guys pay more attention to beautifully dancing girls, therefore, it is not worth wearing shoes with too high heels, so that later the whole charming image is not spoiled by the crooked gait of tired legs. Shoes should be stylish, comfortable and match the clothes.
In addition, a skirt that is too short can "spoil" the reputation if the girl sits unsuccessfully, so you need to be very careful with the length of the dress or skirt.
Everything should be in moderation: a beautiful dress of medium length and comfortable shoes. This will allow you to attract the attention of the opposite sex, and enjoy dancing, feeling comfortable.
Clothing for those who love to dance
For those who like to have a blast and dance the whole evening, clothing should be as comfortable as possible, not restricting movement.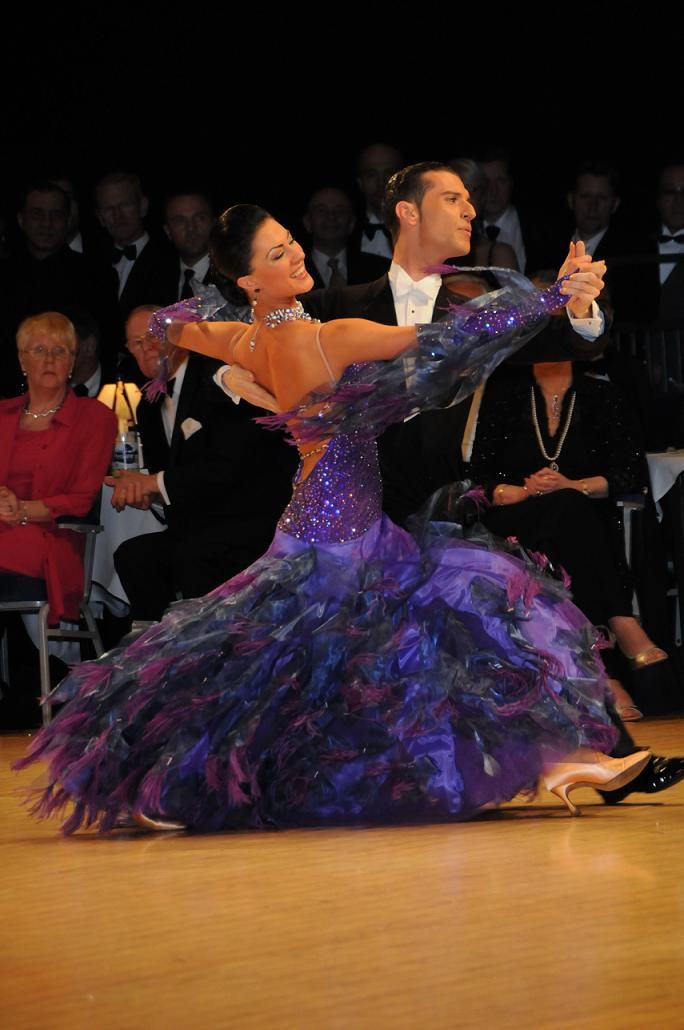 Shoes should also be comfortable.
You can wear stretch trousers or comfortable jeans that fit well without restricting your movements. The top is chosen according to the weather, but the clubs tend to be hot (due to the large crowds), especially if you move all the time.
It can be a trendy top, light blouse, T-shirt or T-shirt. Since you will have to return home late in the evening or at night, you can take a light jacket or blouse with you. Many people tie them on the belt, which gives the movements in the dance a special flavor.
A long, light tunic with leggings is also suitable for dancing. The main thing is that the clothes "breathe", be made from natural fabrics, and not synthetic ones, no matter how fashionable they may be. From synthetics, the body will immediately sweat and itch, which will cause great inconvenience.
Accordingly, shoes should be sporty, with comfortable wedges or flat soles: sneakers, ballet flats, moccasins, short sneakers or sandals with a low heel closure.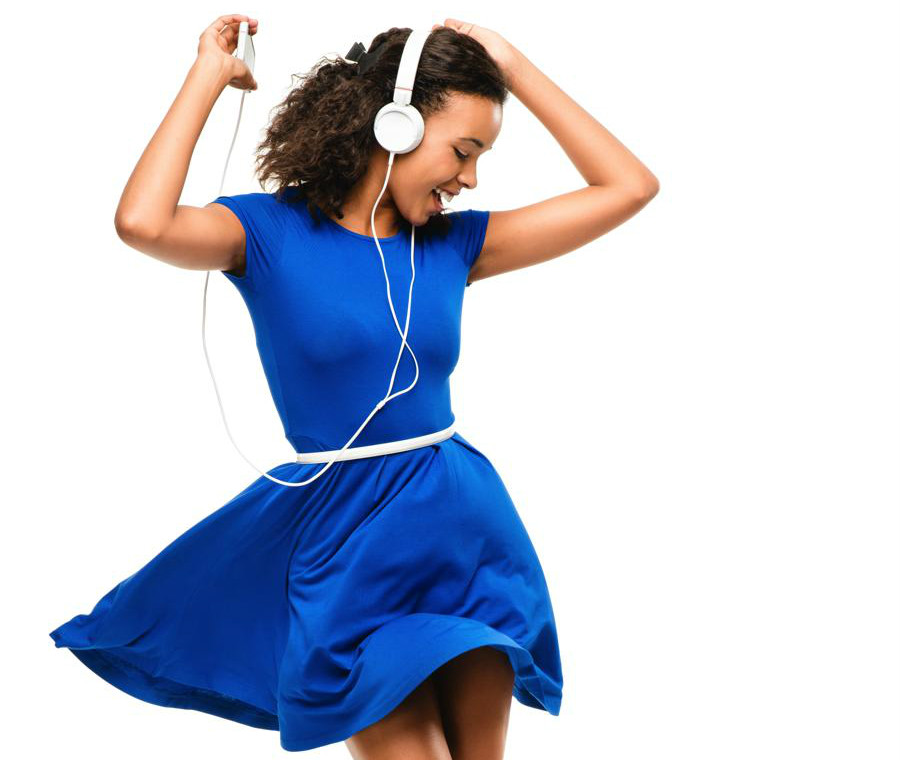 A few tips for visiting a nightclub
If you plan to go to a club, you need to clarify the rules for entering a nightclub.
If you are going to go with a group, it is better to ask your friends what they will wear, because an elegant dress will not look very close to worn jeans or shorts, for example.
Make-up and accessories should match the overall look and style so as not to look ridiculous.
Care must be taken with a business suit and sportswear, it is better to know the rules of the club in advance.
Dress code: how to dress for the club
Leisure time
Clothing is your business card to enter the club. The way you look tells everything about you on face control: from what you do and how much you earn, to where you live and how many lovers you have. Often, even if you are dressed to the nines and in the latest fashion, you will not be allowed into the club, because the audience at the institution is different.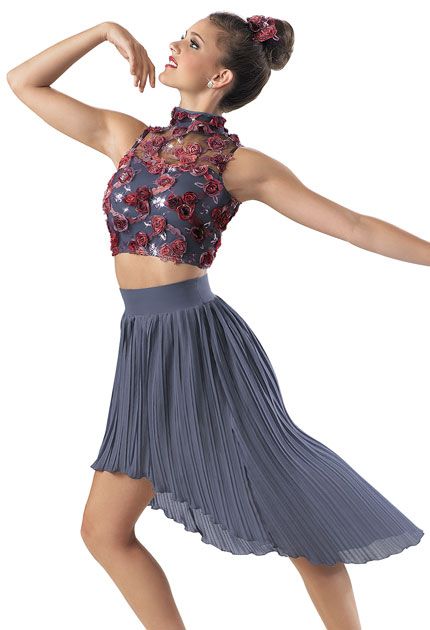 Barbie dolls - to the left, girlfriends from the neighboring yard - to the right. We will help you choose the club that is right for you and create the right style for the most incendiary parties. We open the dance season together with WDay.ru!
how to dress for a club
Take the test! Find out which club is right for you and how to follow the right dress code
High society
which you spend time were appropriate.
Clubs: Paradise, Famous, Soho Rooms
How to comply with the dress code?
POSSIBLE!
DO NOT!
Option for going out - only a dress! Pants, jeans and shorts are best left for everyday wardrobe.
HOW TO GET TO THE CLUB? PRO TIP "It's better to choose a dress because men are often at the face control, who can appreciate the appetizing shapes and feminine curves.
Secondly, a girl in a dress feels completely different - confident and irresistible. Of course, a lot depends on the chosen style. The perfect combination is a tight-fitting dress with a leather jacket. An excellent look for a club party, regardless of the institution, "advises Maria Anikeeva, PR manager of the Moscow club Gazgolder.
Key accents of the outfit
A short dress, preferably fitting a figure
high -heeled shoes
Bright jewelry
clutch
Pass the test again ->
Read also:
9000 9000
The most unusual nomad world clubs.
Club-train, parties in the subway, bars with tattoo parlors, nightclubs with full-time psychologists and other novelties of world club life.
Top 5 best informal clubs in St. Petersburg. Hidden places where you can take your mind off the idea that you are in the cultural capital and have fun climbing on the bar or arranging an incendiary jig on the dance floor.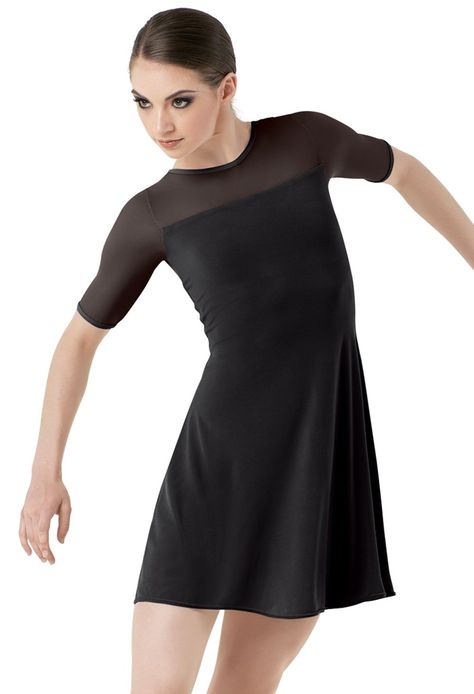 What to wear to a party? Stylish outfits. If you cannot imagine your life without bright and stormy parties, if you prefer to have fun at full power, if you have a great imagination, then we have prepared this material for you.
Informal communication
You are a frequenter of the best clubs in the city. You know where the most fun parties take place and where the most fashionable youth hang out. For you, the components of an ideal party are a carefree company, a positive mood, a lot of booze and incendiary music.
How to comply with the dress code?
POSSIBLE!
DO NOT!
You don't have to be boring! Sailor dress or denim jumpsuit - choose any interesting outfit and get ready to rock all night.
HOW TO GET TO THE CLUB? PRO TIP "A second-hand denim skirt, a vintage dress or boyfriend shirt, and of course, endless variations on the theme of accessories, from romantic flower brooches to badges and rings with rock and roll symbols.
All this is possible if you come to "Solyanka" or "Strelka", the favorite establishments of those who wholeheartedly support individuality and creativity. Sometimes on the topic of the day, sometimes aristocratic, sometimes just beautiful. Here there is someone to look at and someone to show oneself to," says Margarita Vagner, fashion editor of WDay.ru.
Key accents of the outfit
Vintage things, in this case bag
Massive leather accessories -bracelets, belts
Unusual stylish dresses
Extravagant shoes
Pass the test again ->
Read also: 9008

The most unusual nightclubs in the world. Club-train, parties in the subway, bars with tattoo parlors, nightclubs with full-time psychologists and other novelties of world club life.
Top 5 best informal clubs in St. Petersburg. Hidden places where you can take your mind off the idea that you are in the cultural capital and have fun by climbing on the bar or arranging an incendiary jig on the dance floor.
What to wear to a party? Stylish outfits. If you cannot imagine your life without bright and stormy parties, if you prefer to have fun at full power, if you have a great imagination, then we have prepared this material for you.

Electronic vibes
You know where the latest electronic hits are and appreciate clubs that care about what music their guests are dancing to. The decisive factor in choosing a place for a party for you is not the popularity of the place, but which DJ will be at the console tonight.
Clubs: Propaganda, Arma17
How to comply with the dress code?
POSSIBLE!
DO NOT!
If you're going to dance the night away, then clothes should be practical and comfortable!
HOW TO GET TO THE CLUB? PRO TIP "Stay on face control with confidence and ease.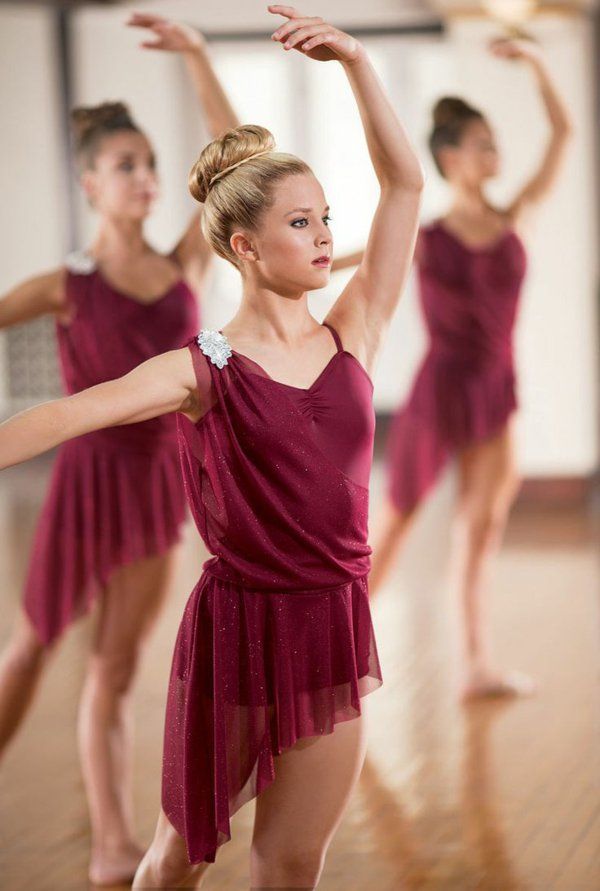 Do not stand with a forced look, as if waiting for a verdict. Smile, chat with friends. Even if you are in a club for the first time, you need to assure others that you are a frequenter of the institution. So relax, because you came to have fun and dance. And if for some reason they didn't let you in, maybe it's for the best? Perhaps this is not your format of the institution and you would still be bored and uncomfortable, "recommends Maria Anikeeva, PR manager of the Gazgolder club.
Key accents of the outfit
jeans or shorts
comfortable shoes or sneakers
Strong accessories
Any variations on TOPs
Pass again ->
9000
Read also:
9000 9000 9000 9000 9000 9000 9000 9000 9000 9000 9000 9000 9000 9000 9000 9000 9000 9000 9000 9000 9000 9000 9000 9000 9000 9000 9
The most unusual nightclubs in the world. Club-train, parties in the subway, bars with tattoo parlors, nightclubs with full-time psychologists and other novelties of world club life.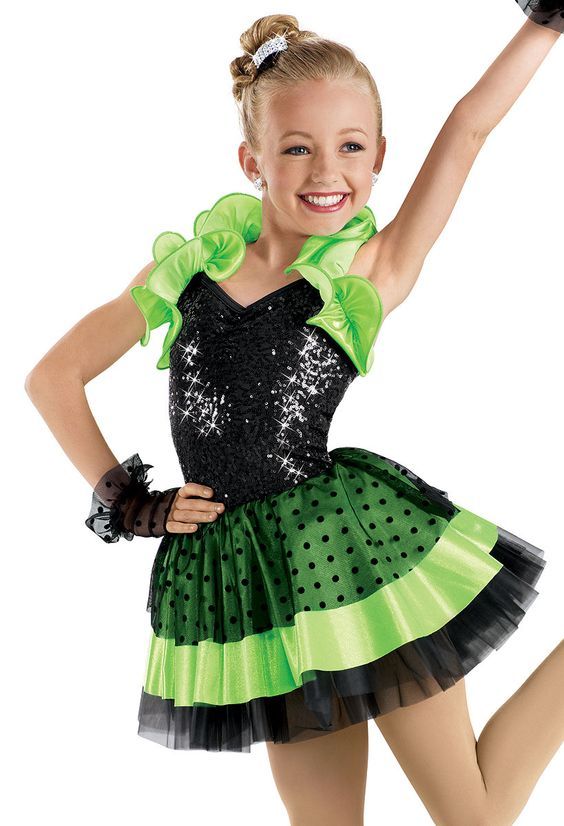 Top 5 best informal clubs in St. Petersburg. Hidden places where you can take your mind off the idea that you are in the cultural capital and have fun by climbing on the bar or arranging an incendiary jig on the dance floor.
What to wear to a party? Stylish outfits. If you cannot imagine your life without bright and stormy parties, if you prefer to have fun at full power, if you have a great imagination, then we have prepared this material for you.
Unbridled fun
Collective hugs, rivers of alcohol, happy laughter - every trip to the club turns into the most incendiary party of the season. It is unlikely that in the morning you will remember with whom and where you spent time. However, the resulting sensations will last for a long time.
Clubs: The Real McCoy, Coyote Ugly Bar, Clava Bar
How to comply with the dress code?
POSSIBLE!
DO NOT!
Decent girls in long dresses are unlikely to feel comfortable at hot parties for the most liberated.
HOW TO GET TO THE CLUB? PRO TIP "A solid coat of scarlet lipstick, a cute mini and a comfortable top... But if you're going to have a fun time in the most extraordinary company of outcasts, poets and carefree students, you can even dress in feathers; the main thing is that you are a good person. And, of course, hilarious! Otherwise, you will not pass face control and fulfill your cherished dream of dancing at the bar," says Boris Bugaev, author of WDay.ru. 9Ol000 world clubs. Club-train, parties in the subway, bars with tattoo parlors, nightclubs with full-time psychologists and other novelties of world club life.
Top 5 best informal clubs in St. Petersburg. Hidden places where you can take your mind off the idea that you are in the cultural capital and have fun climbing on the bar or arranging an incendiary jig on the dance floor.
What to wear to a party? Stylish outfits. If you cannot imagine your life without bright and stormy parties, if you prefer to have fun at full power, if you have a great imagination, then we have prepared this material for you.