How to do the hips dont lie dance
Hip Hop Dance Tutorial Shakira "Hips Don't Lie"
Hip Hop Dance Tutorial Shakira "Hips Don't Lie"
Irmana S.
Beginner
15:37
413
Views
Shakira "Hips Don't Lie" Hip Hop Dance Tutorial. In this video, Irmana will teach you her own choreography to "Hips Don't Lie" song. The dance starts at .08 seconds of the song. The dance is a lot of fun and is beginner level. The entire video is mirrored (dance to the music and walk through). The video starts with the choreography to the music. After that the dance is broken down with counts. The explanation is very detailed, about 15 minutes long. Have fun and please also come to my online dance classes and check my other dance videos! Thank you! See you!
About Irmana S.
Hip Hop teacher and choreographer with over 20 years of dance experience. Trained in jazz and ballet. Have been teaching hip hop for over 6 years.
Teaching Hip Hop private and in studio lessons. Private lesson is great if you want to grow faster as a dancer or if you need help with certain steps or preparing for an event, audition etc. They are also great if you want to just do one on one class to get more comfortable for group classes. In studio classes are held in Huntington Park next to downtown LA.
Show More
Irmana's videos
Get Dance instruction from Irmana any time
Intermediate
Hip Hop Dance to Britney Spears Slumber Party
Irmana S.
Advanced
"Way 2 Sexy" Hip Hop Dance Tutorial
Irmana S.
Intermediate
Marshmello + Jonas Brothers Hip Hop Dance Tutorial
Irmana S.
Beginner
My Universe by Coldplay x BTS Hip Hop Dance Tutorial (Beginner Hip Hop Class)
Irmana S.
Intermediate
SG Dj Snake, Ozuna, Megan Thee Stallion and Lisa Blackpink Hip Hop Dance Tutorial
Irmana S.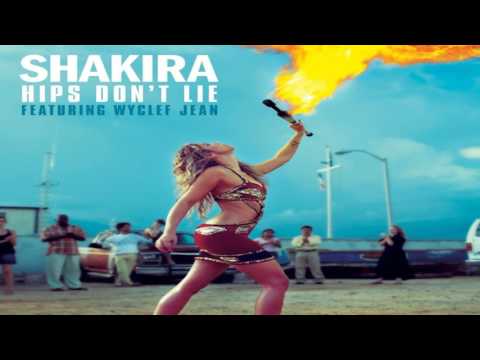 Advanced
"Measure of A Man" FKA Twigs ft. Central Cee Hip Hop Dance Tutorial
Irmana S.
Advanced
TWICE "The Feels" Hip Hop Dance Tutorial
Irmana S.
Intermediate
Post Malone "Wow" Hip Hop Dance Tutorial
Irmana S.
Intermediate
Michael Jackson "Beat It" Hip Hop Dance Tutorial
Irmana S.
Beginner
Dua Lipa "Levitating" ft. DaBaby Hip Hop Dance Tutorial
Irmana S.
Beginner
Selena Gomez "Love You Like A Love Song" Hip Hop Dance Tutorial
Irmana S.
Intermediate
Mariah Carey "It's Like That" Hip Hop Dance Tutorial
Irmana S.
5.0
2 Reviews
Teacher's Studio
So much fun. Positive upbeat energy. I am just a beginner so this is super encouraging for my dance future
Posted Jul 7, 2022
✨Tanya✨
Online
I went to my first Dance group class with her and she is amazing! She is so quiet and patient and makes the steps very easy to learn! 🌈🥳
Posted Jan 18, 2022
Hips Don't Lie Dance Company - Entertainer - Richmond Hill
Hips Don't Lie Dance Company - Entertainer - Richmond Hill - Weddingwire.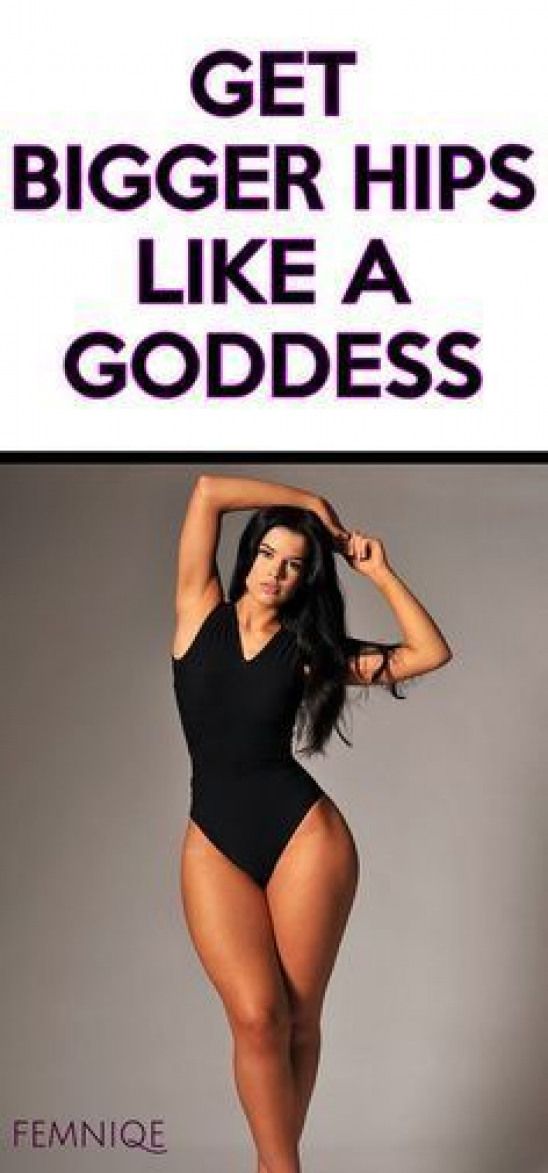 ca Skip to main content
Richmond Hill, Ontario View map
Hips Don't Lie Dance CompanyHips Don't Lie Dance CompanyHips Don't Lie Dance CompanyHips Don't Lie Dance CompanyHips Don't Lie Dance CompanyHips Don't Lie Dance CompanyHips Don't Lie Dance CompanyHips Don't Lie Dance CompanyHips Don't Lie Dance CompanyHips Don't Lie Dance CompanyHips Don't Lie Dance CompanyHips Don't Lie Dance CompanyHips Don't Lie Dance CompanyHips Don't Lie Dance CompanyHips Don't Lie Dance CompanyHips Don't Lie Dance CompanyHips Don't Lie Dance CompanyHips Don't Lie Dance CompanyHips Don't Lie Dance CompanyHips Don't Lie Dance CompanyHips Don't Lie Dance CompanyHips Don't Lie Dance CompanyHips Don't Lie Dance CompanySambaBelly danceBelly danceThe nutcrackerFire showVegas showgirlsHawaiianSalsaWaltzBollywoodMerengue/latin americanLed bellydanceBalletShow girlsBallerinasFire showBhangraButterfly bellydance
Did you like this vendor?
1 / 41
About
Hips Don't Lie Dance Company is a Richmond Hill-based company that specializes in top-of-the-line entertainment for weddings and other events.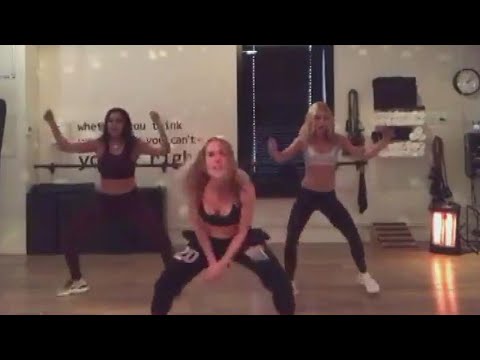 Talented performers entertaining with a variety of dance styles will create an enjoyable time full of colour and excitement. The original shows performed by the team at HDLDC offer your guests an engaging entertainment experience on your special day.
Services offered
Lyana Khatatba leads this international dance company known as Hips Don't Lie. She offers a number of dance styles for your celebration, including:
Belly dance
Bollywood
Brazilian Samba
Latina
Gipsy
Contemporary/Hip-Hop
Jazz
Ballroom and Contemporary
Ethnic folk dances
Other services
Lyana offers other services for events aside from weddings. These include packages for:
Private events
TV shows & music videos
Kids' parties (with clowns, magicians and trained animals)
Highlights
Entertainment Types
Dancers, models/actors
Audience Age Range
All ages
Starting Package
$500
Rated
3.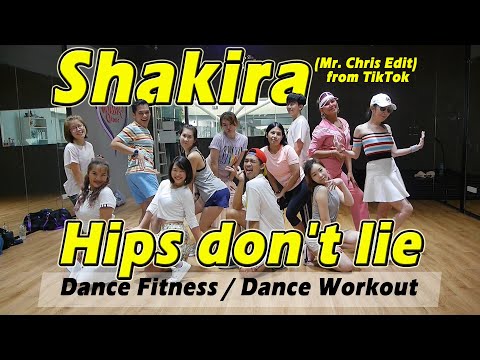 9
out of 5.0
Quality of service

3.7 out of 5 rating

Response time

3.7 out of 5 rating

Professionalism

3.7 out of 5 rating

Value

4.7 out of 5 rating

Flexibility

3.7 out of 5 rating
Order by:
Wedding Date: NewestWedding Date: OldestRating: Highest Rating: Lowest
Carol O. Married on 16/01/2022

5 out of 5 rating

Quality of service

5.0 out of 5 rating

Responsiveness

5.0 out of 5 rating

Professionalism

5.0 out of 5 rating

Value

5.0 out of 5 rating

Flexibility

5.0 out of 5 rating

Made the party

I hired this company to perform at my event and the bellydancer, Lyana, was incredible. She was engaging, fun, and encouraged even the shy ones to dance. She was very attentive to our needs and asked many questions about what we wanted, things I would never have thought about. She was on time and even danced longer than the contract time. She was all smiles and the mood of my party was even better after her show. WIll hire again.

Amy P. Married on 12/10/2019

1.6 out of 5 rating

Quality of service

1.0 out of 5 rating

Responsiveness

1.0 out of 5 rating

Professionalism

1.0 out of 5 rating

Value

4.0 out of 5 rating

Flexibility

1.0 out of 5 rating

Not Happy At All

Unfortunately, this is the only wedding vendor we cannot give a five stair review to. We hired dancers from Hips Don't Lie to perform at our wedding and although the performance went well, they showed up 40 minutes late. It was incredibly insulting to us given that the contract we signed was so specific about how the dancers would not wait around if called earlier than needed. The contract stated that if the dancers were required to start even 5 minutes later than agreed, the performance would be cut short. We were respectful enough to give them the real time they were needed. We also paid them on time, paid for their parking and provided a private dressing room with a locked door; all of which was specified in the contract. Them showing up late, meant we had to pay our photographer overtime and it meant serving the late night food station an hour later than scheduled. There was absolutely no mutual respect here and if I ever need to hire live entertainment again, I will not be using this company.

Christina N. Married on 11/05/2018

5 out of 5 rating

Quality of service

5.0 out of 5 rating

Responsiveness

5.0 out of 5 rating

Professionalism

5.0 out of 5 rating

Value

5. 0 out of 5 rating

Flexibility

5.0 out of 5 rating

Great show!

We had 3 different styles of dance and definitely got the party started. The girls were great and full of energy. Initially, Anthony was hard to get a hold of but once we spoke to him, his correspondence was great. Overall we were very happy with this company. Their pricing was great and our guests loved it!
Are you interested?
Request pricing
Awards
Map
911-9 northern heights drive L4B 4M6 Richmond Hill&nbsp(Ontario)
Wedding Entertainer Ontario
Wedding Entertainer Richmond Hill
Request pricing
Hey there! We love your work and are interested in learning more about your services for our wedding.Message
First and last name
Phone number
Planning my wedding Wedding guest Choose your role
Alberta British Columbia Manitoba New Brunswick Newfoundland and Labrador Northwest Territories Nova Scotia Nunavut Ontario Prince Edward Island Quebec Saskatchewan Yukon Territory Location
Event date
I accept WeddingWire's Terms of Use and Privacy Policy
Yes, I would like WeddingWire to send me emails with the latest news, wedding trends, and exclusive deals.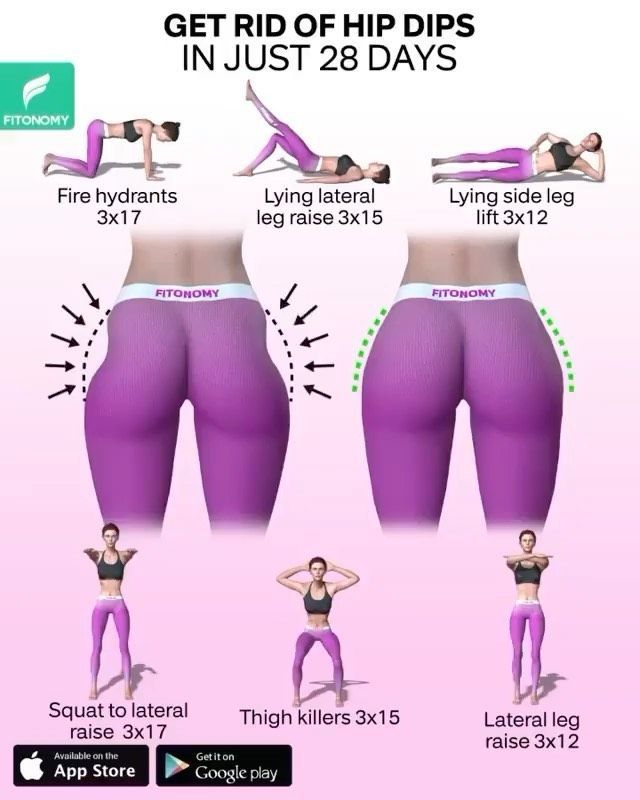 Write a review
Plan your wedding on WeddingWire to earn chances to win $1,000. Learn more.
Wedding Vendors
Wedding Catering
Wedding Invitations
Wedding Favours
Wedding Photography
Wedding Music
Wedding Transportation
Wedding Flowers
Wedding Planning
Wedding Videography
Honeymoon
Wedding Decorations
Wedding Cakes
Wedding DJ
Event Rentals
Wedding Officiants
Photobooth
Photo gallery
Hips don't lie
November 10, 2006, 00:00
Society
ANASTASIA NOVIKOVA
"Hey Girl, I can see your body moving and it's driving me crazy*", Wycliff Jean sings from the TV screen, and Shakira answers him: "You know my hips don't lie!" A lovely conversation. "Oh, I would like to move like that!" I sigh, looking at the screen with envy.
And a few minutes later, from the computer monitor, I was already playfully subm
Belly dance, or belly dance, unconditionally won women's hearts all over the world. You don't have to look far for examples - just turn on the TV. Hips and bellies to oriental motives are shaken not only by popular music performers, but also by girls from yogurt advertisements. And why are we, consumers of fermented milk products, fighting for our mental and physical health, worse than pop divas? We will learn how to twist the hips like Shakira!
There was only one obstacle on my way to perfection - the choice of a suitable dance school, of which there are a great many today. Belly dancing is taught in professional studios and fitness clubs, in rented gyms and even in school clubs. They offer courses for beginners and for professionals, accelerated and extended in time. On the phone everywhere they promise to make you a good dancer. In the end, you just stop understanding how, besides the price, some courses differ from others.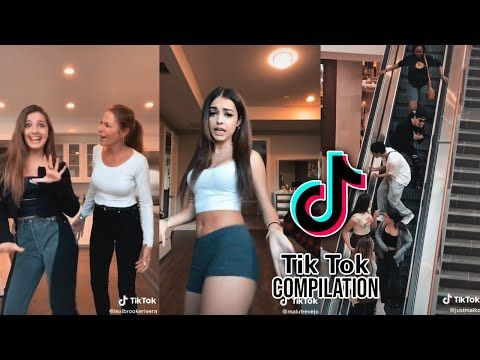 Somewhere on the fifth call comes the realization of the situation: in order to figure it out, you will have to bypass everything with your legs. Well, who knows, maybe it's true, it's better to see once...
Dance if you can
As my tour of dance establishments showed, it doesn't matter where your classes take place - in a hall that resembles a fairy-tale palace with its decoration, or in an ordinary office-looking room with only a ballet barre.
The main criterion for choosing a school is a harmonious relationship with the coach. In one fairly well-known fitness club, the teacher (and belly dance is taught, as a rule, by women) did not even pay attention to me. Flexible as a snake, in a richly embroidered oriental costume, she writhed in time with the music and seemed to be completely absorbed in the dance. And the unfortunate students, at least a dozen in number, in a hurry tried to have time to repeat at least part of the movements after her.
Meanwhile, in belly dance it is very important to perform the elements technically.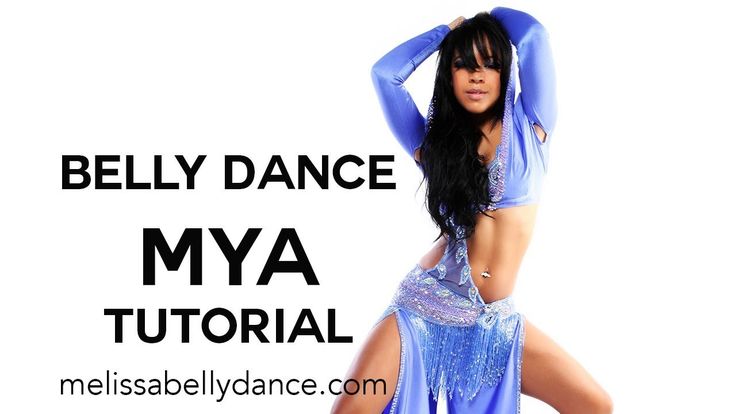 Obviously, those who have just started to practice will never succeed the first time. If the coach does not explain and show how to perform the elements correctly, you can even get injured. Therefore, it is a bad sign if at the first lesson they didn't even approach you and correct your movements. You also need to pay attention, as they say, to the musical assortment. A good, really enthusiastic dance teacher always has a plump case with CDs, where you can find oriental music for every taste.
I liked the school, where instead of a harem beauty, I was met by an ordinary Russian woman in a tracksuit. But she immediately explained what and how we would do, after how many sessions the first results would be, and her wards, however, with varying degrees of success, immediately demonstrated these results to me.
Oriental tales in the school gym
You will have to dance either in Czech shoes, or without shoes at all - in socks. No boots will fit. It is also recommended to tie a scarf around the hips.
With it, the movements will be more clearly visible, which will help you feel your body better and perform movements more technically.
By the way, professional dancers treat their stage attire with special trepidation. The standard set consists of a long skirt, a short top and a hip belt. A special chic is a suit sewn with your own hands or to order. It is very important how the belt is embroidered. Craftswomen try to put all their creative abilities into its design. The main thing is that it should be decorated with a fringe of beads or coins. It is best to wear as many bracelets on your hands as possible. All these "pendants" emphasize movements, make them more expressive and, as a result, more attractive.
Traditionally, everything started with a warm-up. The main focus is on stretching and warming up the muscles of the back and legs. It did not seem difficult to me, especially since I had four years of experience in pop dancing.
Then coach Alena turned on Arabic music and showed us the movements that underlie the basic elements of the dance - rotation of the chest and hips.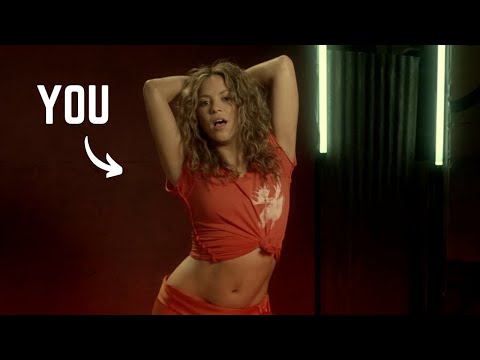 Women began to repeat the movements, and suddenly, in front of my eyes, they began to turn from average average women, trying in vain to solve problems in the family and at work, into passionate seductresses.
I had to sweat, of course. Around me, too, were by no means Scheherazades. Mostly women "over 30" tried their best to draw a circle with their nipples on an imaginary glass, justifying the opinion that in order to master the dance of harem beauties, first of all, it is necessary to have a stomach. They had no problem with this. Next to me temperamentally twisted her hips almost Kustodievskaya beauty. The trainer vigorously encouraged her, complimenting her on the positive changes in her figure that had taken place over the past two sessions. Against the background of mature ladies, the thin figures of high school girls looked a little strange. They performed movements more clearly and energetically, but still lost against the general background. They lacked grace and true femininity, which opens only with age.
What brought the girls here, of course, but why such an interest in dancing among adult women? Later, Natalya explained this to me - a lady of pre-retirement age, who with all her appearance claimed that life was just beginning at 50. After training, she secretly told that belly dancing classes gave her marital relationship a new sensation and actually saved her marriage. "It's like rediscovering your femininity here. I no longer want to wear modest clothes and diligently cover everything except the palms and face. On the contrary, you try to emphasize all the roundness of your figure. Two or three months of classes - and your lover will be simply delighted! she announced in the locker room. It turns out that belly dance has retained its harem roots. Women still learn to dance it to seduce men.
Seduction Technique
The feeling of belly dancing is very unusual. What a coach makes you do with your body turns your brain inside out. In variety, ballroom and classical dances, movements are built on a common plasticity, that is, arms, legs, hips work together.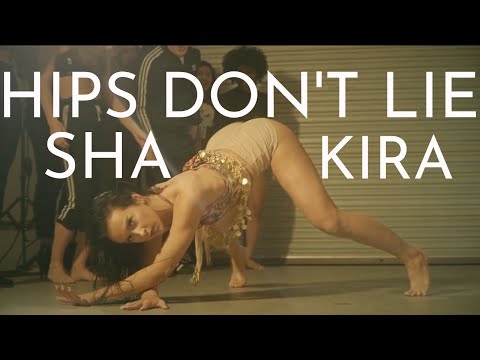 In belly dancing, the elements consist of shakes, bumps, steps and all sorts of waves that are performed by any part of the body, but each part works on its own. For example, if the hips rotate, then the knees remain motionless. The upper body should not take part in the movement at all, although some manage to twist everything at once. The highest skill is when the top and bottom move at different paces, for example, the hips perform a fast shake, and the torso a slow wave.
It is very difficult to change from a familiar dance system to a new one. At first, you have to think every minute what you are doing. You need to remember about motionless knees when you write out a figure eight with your hips, raise your leg at the right time when stepping so as not to transfer body weight to another, etc. Therefore, after the first lesson, it was not so much my muscles that ached as my head. But on the other hand, I learned a lot about myself and about those around me. It turns out that if a woman's upper body is clamped, this indicates a lack of open spiritual communication, a misunderstanding of loved ones.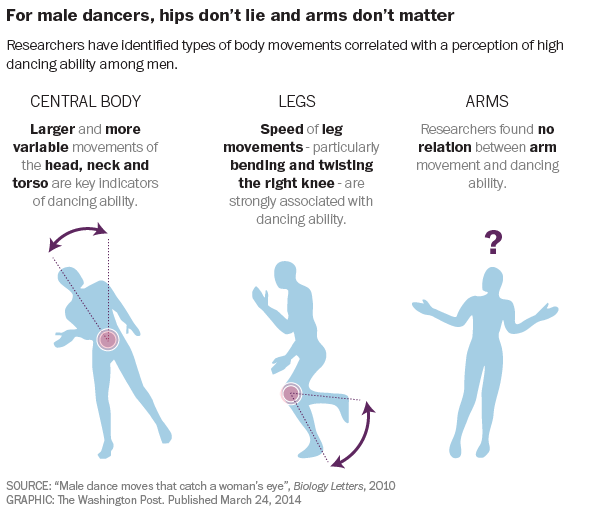 If the lower one is enslaved, it means that sexuality is suppressed, perhaps it is time to look at yourself as a woman, and not as an asexual human function. Belly dancing increases self-esteem and relieves stress, because during training you breathe rhythmically, resulting in the release of the happy hormone endorphin.
And dance adds health
Outwardly, physical activity does not seem very strong, but, as the coach told me, during classes, deep abdominal muscles are developed, back muscles are strengthened. After a month of stable training, the mobility and flexibility of the body significantly increase, the condition of the spine improves even in older women. I'm not talking about posture - you will no longer be recognized as the former person wrapped up, hunched over under a bunch of unresolved problems. Relatives and friends will see a self-confident woman with a graceful gait and an almost ballet posture.
Muscles develop, which we do not use in everyday life, but which is necessary for any lady.
The muscles of the small pelvis and abdominals are strengthened, and the ability to manage them reduces pain spasm during childbirth, helps to avoid tears and stretch marks. According to professionals, after 6-12 months of belly dancing, pain during menstruation completely disappears, and some women even get rid of ovarian dysfunction in this way.
I might ruin someone's dreams if I say that belly dancing is not very helpful in losing weight and building muscle. But after all the main thing not in it. Dance helps a woman to love her body as it is, and feel like a real, maybe not oriental, but definitely a beauty. The war of the sexes ends with the unconditional surrender of the enemy. After all, "my hips don't lie!" It captivates, enchants and hypnotizes. Some men are forever.
Found a typo in the text? Select it and press ctrl+enter
"Women's hips don't lie"
Yablor.ru - rating of Runet blogs automatically sorted by the number of visitors, links and comments.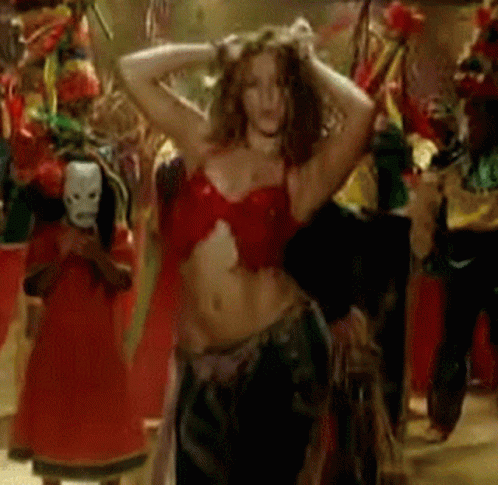 Phototop - an alternative representation of the top posts, ranked by the number of images. The video top contains all the videos found in the currently relevant posts of bloggers. The top of the week and the top of the month are the ranking of the most popular blogosphere posts for the specified period.
The rating section contains statistics on all bloggers and communities included in the main top. The rating of bloggers is calculated based on the number of posts that have reached the top, the time the post has been in the top and the position it occupies.
nfyz_07 - 06/18/2021
Rain outside the window, I want something not everyday on the weekend.
I like to dance very much… Hearing a pleasant melody, always dancing.
Early sexologist Ellis Havelock defined dance as "virtuosic development of the sexual impulse".
I don't know who owns the phrase, but I liked it - "Only a woman can move her hips in bewilderment"
Women dance to attract the attention of men and to show other women how good they are, they say psychologists.
Hip movements and the ability to move to the beat of the music are the most attractive to both sexes, plus "a woman's thighs don't lie", uttered someone knowledgeable...

Saved
Source
Leave a comment
VK.COM
FACEBOOK.COM
Anonymous
Popular posts:
Previous blogger posts:
06/16/2021 — bachelor apartment
06/14/2021 — One of two world famous kisses
06/14/2021 — Poor man!
06/13/2021 — His talent has been discussed for many years.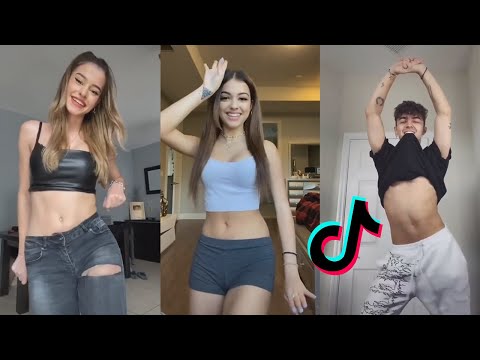 06/13/2021 — Swimwear has become more chaste
06/12/2021 — Beauty is a purely individual concept.
06/11/2021 — His paintings were bought by Picasso and Dali
Blog Archive:
2016 SAG Awards
Naomi Watts and Lev Schreiber ...
Parenting Teenagers
Chat, looking at 18-year-old photos inspired) I can't wait until Friday) Somehow at 15 ) by a group of classmates they lied to their parents who were at their best and went to spend the night at a friend's dacha with a drink. The company is of different sexes, I am with a girlfriend and 4 guys. Drunk as much as they can ...
Post-mystery
What do you think Hungarian artist Gabor Fulop made this statue from? Hungarian artist Gabor Fulop created a sculpture of a woman from 20,000 ladybugs.