How to break dance youtube
These YouTubers Can Help You Learn To Dance During the COVID-19 Outbreak
It might be tempting to plop down on the couch for several weeks or months of Netflix binge-watching during the coronavirus outbreak. (And hey, have at it—the world is crazy right now!) But if your state has a stay-at-home order or you're self-isolating, you might want to use this time to learn a new skill.
If you've ever wanted to learn to dance, these YouTube channels can help you get started without having to set foot inside a dance studio or even leave your house.
Vivian Assam Koohnavard | Photo by Britta Pedersen/picture alliance via Getty Images
Mihran Kirakosian
Choreographer and dance instructor Mihran Kirakosian has nearly two million followers on YouTube, and it's no wonder: His videos (mostly focused on hip hop and Latin dance) are geared towards dancers of nearly every level of skill and experience.
From videos of original choreography from his popular hip hop classes to step-by-step tutorials of specific dance styles and moves—like the moonwalk, shuffle, salsa, cha-cha, and more—you can use this channel to make your own at-home mini dance academy, even during COVID-19.
His breakdown of three popular hip hop moves for beginners has garnered nearly 25 million views, so you know Kirakosian must be doing something right.
Monika Matys, Get Dance
You might not be able to go to a nightclub right now, but this channel can help you learn all the best moves to make a grand entrance when you're out of quarantine.
If you've ever felt awkward about where to put your arms when you're dancing at a party, club, or wedding, Monika Matys can help you out with these simple tutorials.
Unlike the tutorials on some of the other YouTube channels on this list, these videos focus on the ultimate basics of social dancing. Follow these step-by-step guides to learn about hip rolls, moving your shoulders, getting a sense of rhythm (or at least faking it), starting to freestyle, and loosening your body so you don't feel so tense the next time you hit the dance floor.
Auti Kamal
Auti Kamal, a dance vlogger whose YouTube channel is growing quickly, focuses primarily on ballet, lyrical, contemporary, and jazz routines for beginners. Find tips and tricks on pirouettes, doing the splits, easy lifts, and leg holds you can start practicing from home.
She's best known for her beginning ballet series, which can help you learn basic ballet vocabulary and steps if you never got the chance to take classes as a kid (or if you're getting back into it after a long hiatus).
Leon Turetsky, Passion4Dancing
Quarantined during the COVID-19 outbreak with your partner—or at least a roommate who's willing to dance with you? Try your hand at ballroom dancing in various styles with instructor Leon Turetsky. The live lessons (in dances like East Coast and West Coast swing, salsa, waltz, quickstep, the foxtrot, cha cha, bachata, and more) often feel like virtual parties, which is what we all need a little more of right now.
You can also learn most of the footwork and steps by yourself, so you can get ready to sweep your date off your feet later on.
Mandy Jiroux
Mandy Jiroux was once famous for being besties with Miley Cyrus, but she's made a name for herself now as a popular dance YouTuber. Many of her original choreography videos and step-by-step breakdowns of fun routines to hit pop songs have gotten over 20 million views.
Most of the routines are accessible for beginners, so you don't have to have a ton of dance experience to follow along. Make sure to check out the mirrored versions of the choreography if you're still getting used to learning new routines.
Display Purposes - Best #breakdance hashtags for Instagram, TikTok, YouTube in 2022
We've used our hashtag generator to analyze all the most popular hashtags relating to #breakdance.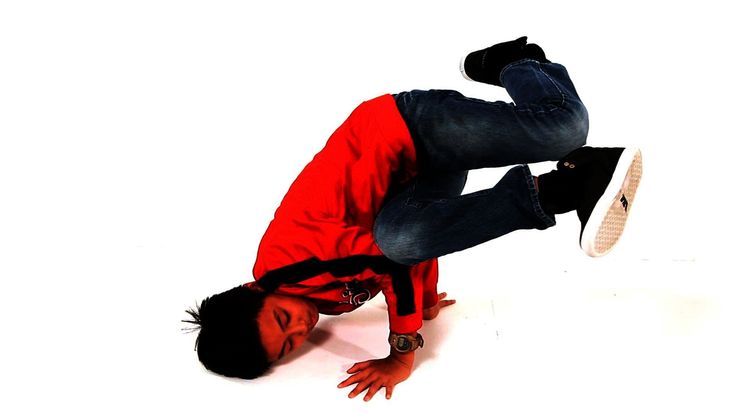 Copy them, and use them to maximize the number of likes on your posts, and attract new followers! You can use them on Instagram, TikTok, Youtube, Facebook, or Twitter as well
Build effective hashtags strategy with IQ Hashtags, the most advanced Instagram account management platform.
Most frequently used instagram breakdance hashtags
#breakdance #breakdancer #breakdancers #breakdancebattle #breakdancekids #breakdanceuniverse #ddcbreakdance #breakdanceprojectuganda #breakdancekoplo #breakdanceshow #breakdancelife #breakdanceau #breakdancecrew #breakdanceschool #breakdanceclass #breakdance_video #breakdancemusic #breakdancestyle #breakdancebattles #instabreakdance #futurebreakdancer #breakdancebarcelona #breakdancefighting #gforcesembreakdanceworkshop #breakdancers4life #breakdancefreeze #breakdanceing #kidsbreakdance #breakdancevideo #breakdancemoves #breakdancedaily #howtobreakdance #breakdancekid #breakdanceart #breakdancedreamcup #breakdanceno1 #clasesdebreakdance #breakdanceismylife #breakdancecompetition #breakdanceclasses
Related hashtags for breakdance TOP 10
10 most popular hashtags relating to #breakdance in 2022
Use this list to find new related hashtags for your posts
#breakdance- 100.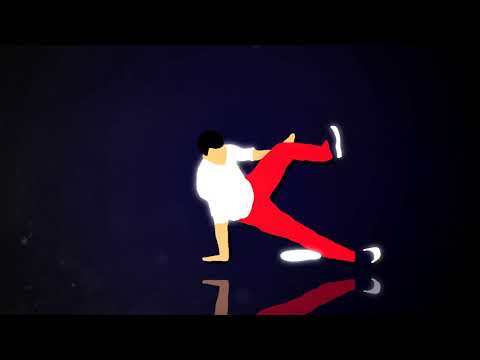 00%
#dance- 39.30%
#bboy- 38.94%
#bboying- 15.22%
#hiphop- 26.50%
#dancer- 12.50%
#breaking- 14.23%
#bboyworld- 7.70%
#fitness- 2.85%
#bgirl- 5.91%
Hashtag report
1 873,142
Posts using #breakdance hashtag
Top countries
Top cities
Top hashtags
SIMILAR HASHTAGS FOR #breakdance
The most popular hashtag similar to #breakdance is #breakdancedaily. It's been applied to 819 Instagram posts!
Use this list to find new similar hashtags for your posts
| No. | Hashtag | Posts |
| --- | --- | --- |
| 1 | #breakdancedaily | 819 |
| 2 | #howtobreakdance | 816 |
| 3 | #breakdancekid | 747 |
| 4 | #breakdanceart | 715 |
| 5 | #breakdancedreamcup | 675 |
| 6 | #breakdanceno1 | 642 |
| 7 | #clasesdebreakdance | 638 |
| 8 | #breakdanceismylife | 630 |
| 9 | #breakdancecompetition | 607 |
| 10 | #breakdanceclasses | 599 |
DEMOGRAPHY FOR HASHTAG #breakdance
Hashtag #breakdance is most commonly used by users between the ages of 25-34 years old
| Ages range | Percent |
| --- | --- |
| 13-17 | 1. 18% |
| 18-24 | 8.45% |
| 25-34 | 61.69% |
| 35-44 | 26.92% |
| 45-54 | 1.57% |
| 55-64 | 0.2% |
| 65-* | 0% |
LANGUAGES FOR HASHTAG #breakdance
This hashtag is most frequently used in English, Spanish, and French
| Language | Percent |
| --- | --- |
| English | 43. 79% |
| Spanish | 12.97% |
| French | 9.54% |
| Russian | 7.03% |
| Portuguese | 4.49% |
| Italian | 4.16% |
| German | 3.76% |
| Polish | 3.17% |
| Persian | 1.62% |
| Japanese | 0.92% |
GENDER FOR HASHTAG #breakdance
Gender
Percent
Male
76. 66%
Female
23.34%
TOP posts with hashtag #breakdance
Let's check out which posts with the #breakdance hashtag have gained the highest popularity
Last updated: View Instagram photos and videos for #breakdance
Best 10 YouTube dance lessons to learn cool dance moves
This post was written by a guy with two left legs. Yearning to learn some cool dance moves, but too shy to take a dance class. Sounds familiar? I bet a lot of them have a similar social phobia when it comes to hops, shimmy and jig.
The good news is that the closet dancers can now fulfill their dreams of becoming the next Aster. I wish I could move like John Travolta on Saturday night fever.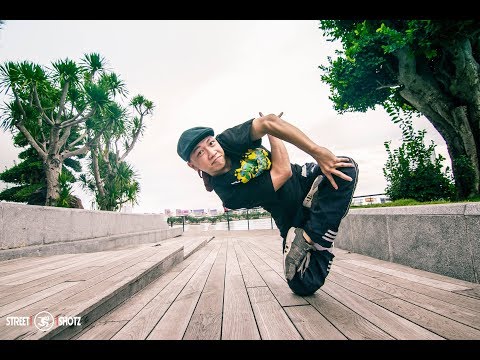 YouTube is a dance class that we can "sign up" for. We have seen how YouTube videos can be used as a great source for learning skills like card tricks easy to learn card tricks , speak english , play games and throw a knockout punch knockout punch knockout punch
So dancing should be too be something", and there is. Here are ten free YouTube dance lessons you can try. There are, of course, as many dance forms as you can shake your foot. If you find your favorite jive isn't here, a simple YouTube search should do it.
In the meantime, cut the carpet with these ten YouTube videos and learn some cool dance moves.
If this one-of-a-kind dance move was on your wish list, learn how to walk on the moon in this 2-minute clip. Also, check out video suggestions for more cool Michael Jackson dance moves.
If anyone remembers the early years when Thriller hit us, this is what we tried and failed most of the time. He has now brought back his original term "˜B-Boying", but the basics remain the same.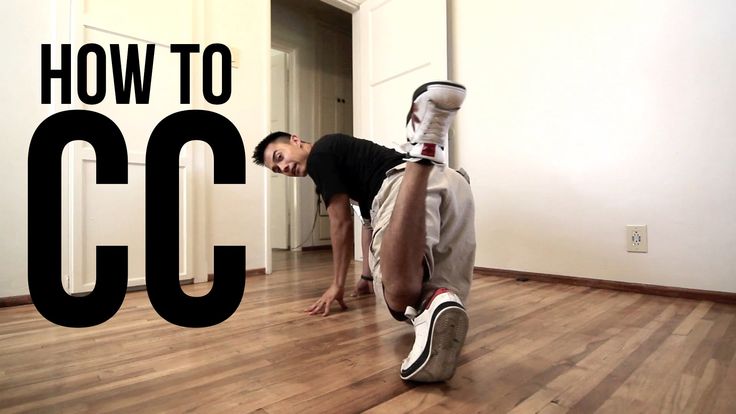 To check out what they are, click on any of the 107 uploads on this dance YouTube channel. You can start by learning how to dance robots, but it's harder than it sounds. Most of the videos are taken from the official DVD of the author of the channel.
The YouTube channel teaches you the basics of salsa with nearly 100 videos. You can start with beginner lessons and then work your way up. Although salsa has a few solo moves, it is basically a dance form that requires a partner. So, motivate someone to join you and dive into the rhythm of this electric dance style.
I borrowed the title from a movie that was a great showcase of hip hop. Videos that teach you how to play hip hop are showcased by Expert Village (now eHow). The playlist bar at the bottom of the screen will also take you to other videos that will teach you at least 13 moves of this freestyle street dance form. Even if you are not doing everything right, this is a fun way to lose the trap.
Tango is one of the most passionate dance forms.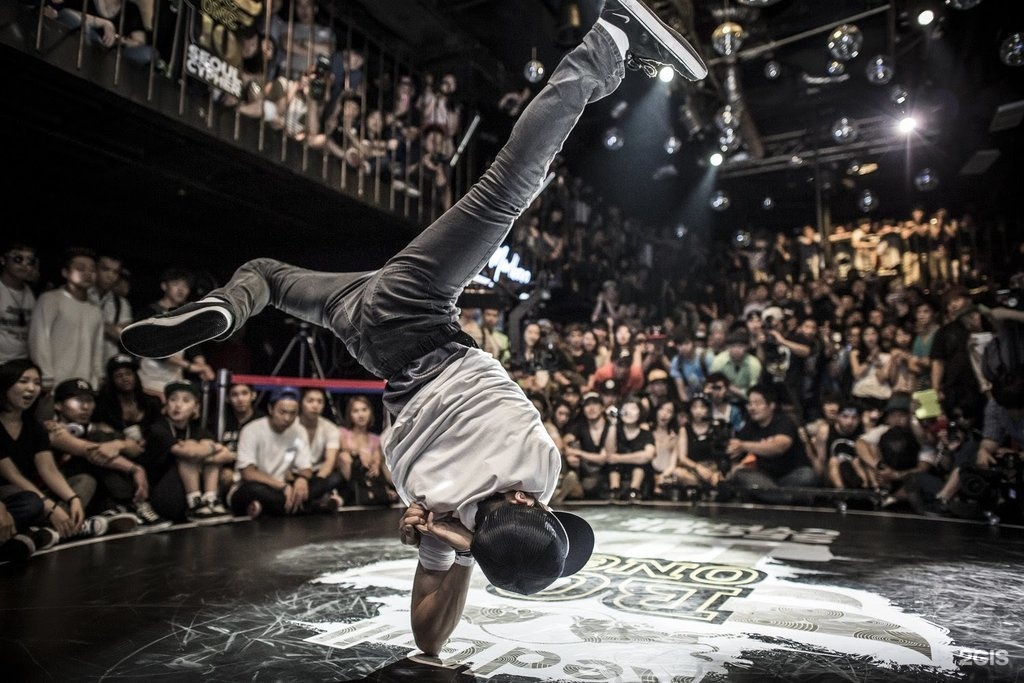 Argentine tango is its most original form. Get some of the basics of the 21 videos posted on this channel. The video hasn't been updated in quite some time, but the video guides available serve as an introduction to this dance form.
Clubs are the ultimate frontier for guys or girls who are petrified by dancing. You can park at the bar or jump under the strobe lights with some tutorials here. Most of the lessons follow the hip hop style.
If the above videos seem too complicated, check out some easier ones here. This channel seems to have stuttered and stopped, but a video on the sidelines and how to turn a girl should work in your favor.
There are people who can laugh at cheerleading as a serious form of dance and take it more as a sport. But you need the grace of a dancer to do it right. A basic cheerleading video from Expert Village introduces you to some of the simpler touching stuff. Then you can move on to hand springs, somersaults, and more advanced tricks.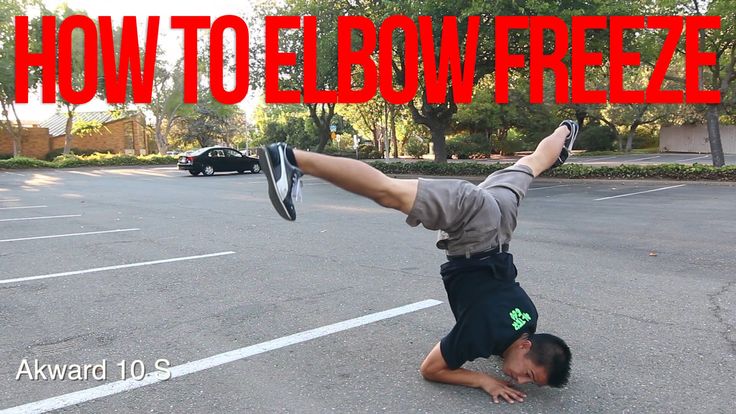 Ballroom dancing skills will come in handy when a jig needs to be played at a wedding. The 30 odd videos in the playlist from Expert Village cover the basics well. Dance steps are demonstrated by professional dance trainers.
dancing
378 videos should keep you busy for at least a year. This is one of the most complete dance channels on YouTube. You get jobs on hip hop, salsa, waltz, ballet, belly dancing, pole dancing, and even dirty "sexy dancing" among others. There are several videos that teach kids simple dance steps. And I learned about a dance form called the Bachata dance that I didn't know anything about before.
Watch the video, add your favorites in the comments, and don't forget to dance like nobody else is watching.
Image: Shutterstock
How to improve your breakdancing
Red Bull b-boy athlete Killa Kolya gives 10 clear tips - a complete guide to breakdancing.
You can start at home!
If you have a desire to dance breaking, try this direction, you can even start at home.
Find tutorial videos on youtube and try to repeat what they show there. And if the desire to dance has already finally taken shape, then it's time to find any studio where there is a break dance and sign up.
Form - free!
Clothing should be loose: not to fetter anywhere, not to squeeze, not to tighten. An excellent option can be hoodie pants and a T-shirt, you can even go up a size. And sneakers or sneakers, whoever is more comfortable.
Breakdance equipment also includes a hat and a jacket: a hat is needed in order to perform elements below, where the head touches the floor, so that there is protection, and the jacket helps to spin - it glide better, and also serves as protection.
Everyone will find their form
© Dean Treml/Red Bull Content Pool
And then everyone will find their form. You can see what your favorite b-boys have chosen as their equipment. You will see that someone has chosen tight clothes for themselves, someone prefers jeans.
After all, the form is a continuation of the dance style. So, when you form your style, you will understand what is better to dance in. For example, if there is a big emphasis on stretching, it is better to give preference to loose clothing, it will be more comfortable in it.
The Basic Approach - The Foundation of Your Workout
© Ali Bharmal / Red Bull Content Pool
The Basic Approach
You can organize your workout according to the classic scheme: warm-up, study movements, pumping and stretching at the end of the workout. If you approach it from the dance side, then toprock is the best warm-up. This is a dance that does not have complex elements and physical activity, but at the same time, arms, legs, and the body are involved in it. If you give it 15-20 minutes, you can warm up well, here you need to follow the sensations. After that, you can move on to the movements below, for example, use the calls down and footwork. And when you feel that you are already in the right condition, you can proceed to the study of complex elements.
And as a download, I most often do the breakdance elements themselves, I do them for the number of approaches: this is how the element is worked out and the download occurs. And finally, the basic stretch.
Atmosphere
When choosing a place to train or dance, remember that atmosphere matters. There must be a spirit of creativity and the same people, close in spirit, from whom you will charge and charge them. To have an energy exchange. Plus to everything - there should be a good floor. For b-boys, it is important that there is a slippery floor, it is easier to perform spinning elements on it.
The choice is yours
If you break breaking into directions, then for each you need to master certain movements that will help you master the direction itself. For example, for toprock, the quality of the hull is important. That is, so that not only the arms and legs work, but the body shakes. In general, for any dance direction, the basis of the dance is the quality.
For breaking use funk-kach.
For footwork there is a basic movement - Russian Steps: squatting, not holding hands, swings legs alternately. If you have seen Russian folk dances, then you can imagine what it is about.
It is imperative to master this movement so that all other movements and elements of direction can be easily obtained.
Don't give up!
© Little Shao/Red Bull Content Pool
For more physically demanding moves like power moves and power tricks, you need to be able to do different handstands, headstands, shoulder stances, and so on. And from here it will be easier to learn more complex elements.
Do not throw
If movement is not given, the reason must be found. If we are talking about simple directions, then, most likely, there is not enough technique, and you just need to work on this movement more.
If a complex element is not given, most likely, there is not enough physical preparation and you need to pump up or learn something additional about this element.
It happens that an element is not given at all for a very long time, and then you need to give it time. Don't get hung up. Continue to teach him, repeat each lesson, but do not torture yourself with questions why he is not given. Each element has its own period and operating time. The main thing is not to throw.
Mood, Attitude, and Approach
© Dean Treml/Red Bull Content Pool
Mood, Attitude, and Approach
The essential elements for a successful session are your mood, your attitude, what you want to get from this workout, and your approach, how serious are you. This is the basis that is important for any workout and result.
Protect yourself!
To prevent injuries, it is important to learn the technique of the elements. When you approach the study of a certain element, it has its own technique. In order to learn how to do it as safely as possible, you need to master this technique.
Well, protect yourself. As I said before, wear a hat and sweater to cushion falls.
Because in the process of studying the elements, there will still be some minor bruises, bruises, abrasions. But this is inevitable, because this is an extreme dance.
Protect yourself!
© Nika Kramer/Red Bull Content Pool
Serious injuries such as dislocations or fractures are very rare. And they are always the result of an illiterate approach, when you are not sufficiently prepared to try something difficult.
Well, pumping helps against injuries: the body becomes stronger and easier to endure a collision with the floor. And with experience, you learn the art of the right fall, a cat skill is developed. This is where stretching helps.
Dance with what doesn't hurt
If you are injured, approach wisely. If necessary, see a doctor or take a break from training to recover. And if the injury is minor, wait for everything to pass, but you can not miss training, just distribute the load so as not to use the sore spot. As I tell my students: if your arm hurts, dance top rock, if your leg hurts, stand on your hands.