How to do some easy dance moves
10 Basic Dance Moves Anyone Can Learn
Do you ever watch someone dance and wonder how they come up with moves so easily?
Great dancers often master a specific set of moves that they can fall back on again and again.
Read on for 10 basic dance moves you can learn in minutes and use every time you wanna dance.
P.S. You can learn all of these moves for FREE on STEEZY Studio! No cc required. 😉
‍
1. The Two-Step
‍
When I first started dancing at parties, the Two-Step was the first move that truly came naturally to me.
It really is as simple as stepping from side to side to the beat!
If you're looking for something foolproof that allows you to just groove and enjoy the music...
Boom. Here it is.
2. The Monestary
This move was born in a club called Monestary out in St. Louis!

It's built on a Two-Step, so if you took that class, you've already got a foundation for the footwork.

But rather than bringing your feet together, you'll tap them to the front with your knee and foot turned inward.
Then, as you tap the feet, you'll move your arms and shoulders in a circular movement.
‍
3. Booty Pop (Side To Side)
Like the Woah, this sexy move is super TikTok-friendly – but with more feminine energy.

To do a booty pop to the side, you're gonna bend your knees, put your hands on one knee, and then bring the other leg from bent to straight while turning your knee inward.
If you're a long-haired baddie, be sure to keep all your hair on one side so it doesn't flop in your face as you pop!

‍
‍Read this article on How To Dance Sexy to get more tips on pulling off moves like this one!
‍
‍
4. The Billy Bounce
Surprise – this club-ready move is built on… a bounce!

But what makes it unique is that your knees will come inward on each bounce rather than just up and down.

Once you've got the funky lil knee bounce down, you'll add in an upward kick on each side.

The best thing about this move is that while the footwork takes a few minutes to learn, you don't necessarily need to add an arm movement to make it look cool.

Just keep your arms front and center.
‍
5. The Woah
Even if you're not actively involved in the dance community, you've probably seen people hitting the Woah – on TikTok, Reels... all over your newsfeed!
Whether you wanna make a viral video of your own, or you're just looking for a fun, basic dance move to pull out at the clerb, this one is too good not to learn.
Since the locking arm motion is so sharp and pronounced, use the Woah to accent the heaviest bass beats in your favorite songs.
‍
6. The Dougie
Yes, the Dougie is a real dance move!
Like the Two-Step, you'll be shifting your weight from side to side, but this time, adding some shoulder movements and a lil more attitude.
Try this one out to some songs other than the one that made it famous – you'll find it works with any hype beat.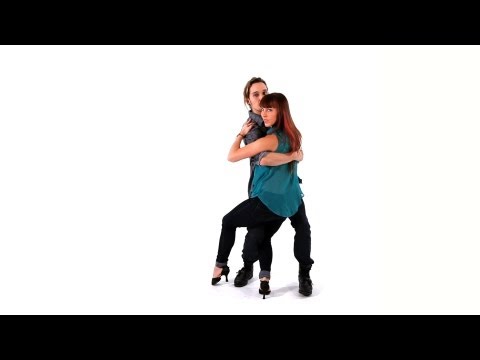 ‍
‍
7. Scoop Arm Into Hip Sway
Sooo this one is more of combo than a move, but it only takes a few minutes to learn and it works with any fun sassy song…

So it deserves to be here, ok?!

For this move, you're gonna scoop your arm across your chest, then bring it over your head, and finally point it in front of your chest.

Once you point the arm in front of you, you'll sway your hips from side to side and groove it out.
‍
8. The Bust Down
The Bust Down was popularized by LA rapper, Blueface, in his 2019 club jam "Thotiana".
You're gonna grab your belt, put one arm in the air, and allow your body to dip with the beat.
‍Note: Licking your eyebrows like Blueface is fun, but not required. 😛
9. The Biz Markie
The Biz Markie is an old school party dance inspired by, you guessed it, rapper Biz Markie!
It rose to popularity in the 90s, when Biz Markie himself began performing it on stage.
As you practice it, remember to allow your shoulders to bounce – the bounce is what gives this move its cool, laidback flavor.
‍Wanna learn more about classic Hip Hop moves? Read this: How To Dance Hip Hop for Beginners
10. The Humpty
For this bouncy move, you're gonna circle your hips to one side as your bend your knees.

Then, you'll jump and cross your legs, allowing your feet to tap the floor briefly before you jump back to your original legs apart position.

Once you've got that down, you can complete the move by adding in a windmill motion with your arms.

The leg cross in this move makes it perfect for any Hip Hop song that features a double bass (aka that BOOM BOOM sound that you hear in songs like "Lip Gloss" by Lil Mama)
‍
We hope you enjoyed learning some of our favorite basic dance moves.
Of course, this list is just a start!
In addition to the 10 moves on this list, STEEZY Studio has 100+ other FREE beginner classes where you can learn step-by-step from the world's best teachers.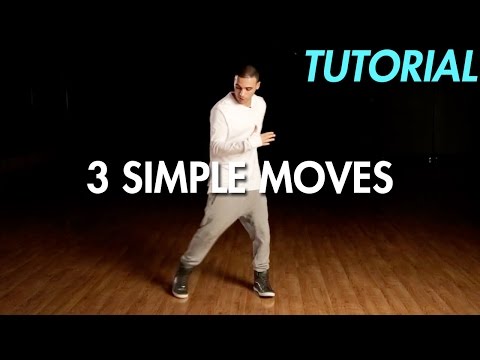 What To Read Next:
30-Minute Dance Workouts That'll Trick You Into Becoming A Better Dancer
How To Learn Popping
How To Start Dancing Hip Hop For Beginners
How To Learn Dance At Home
Easy Dance Moves You Can Use at a Party
Want to learn a few cool and fun dance moves to bust out at your next party? 
There are a lot of shy people who do not know how to dance and end up being wallflowers when everyone else is having fun. Don't let that be you! We will show you easy-to-follow steps to master popular dance moves to wow your friends at the next party or on your latest Tik Tok video.
Did someone say Bollywood dance moves? Watch this video to learn an easy dance move right now.
The Two-Step
Let's start with the basics: the Two-Step.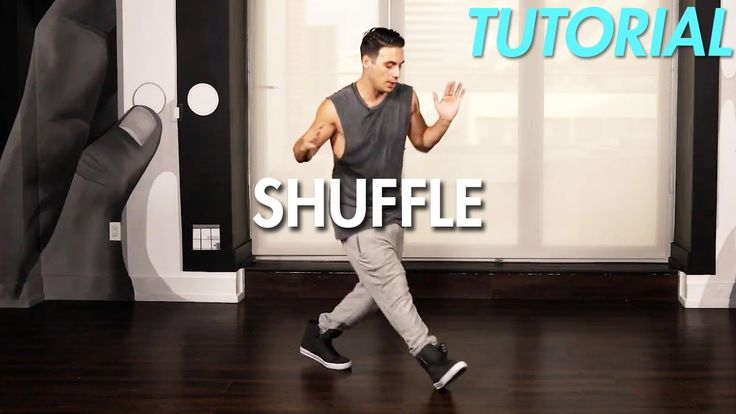 The first dance move to master is as easy as they come. You can rely on the Two-Step to get you into any dance beat.
Start by stepping one foot to the side and bending your knees while bringing your other foot together with the first. Clap when your two feet come together. Next, step to the other side, in the same way. Then bring your feet together and clap. That's it. You have the first move in your easy dance arsenal.
Once you are comfortable with each dance move, feel out which combination fits together the best.
The Biz Markie
This dance is named after rapper Biz Markie who made the move popular. It is an energetic dance move that will really get the groove going. 
This dance move requires your arms and legs to be working simultaneously. Start by hopping to the left side while raising your right arm. As you land from your hop, bring your arm down in front of your body with a snap. Then hop to the right while raising your left arm, and bring it down in front of your body and snap.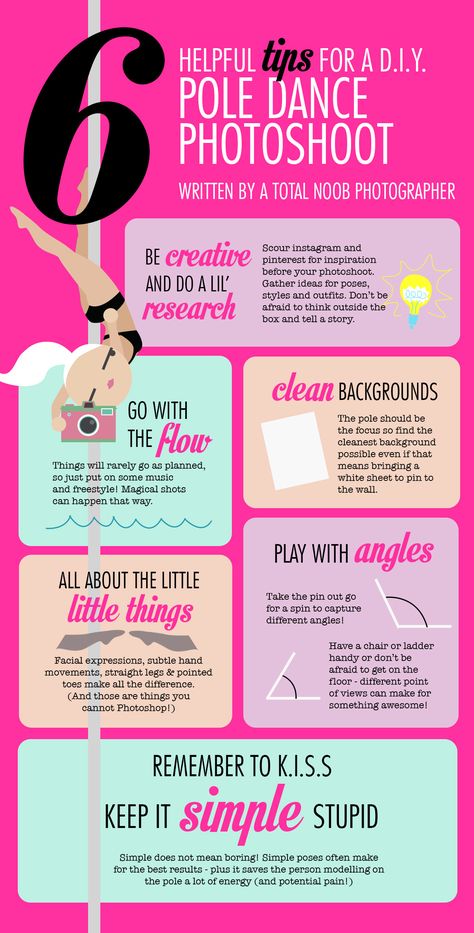 This may take a little bit to master. However, this dance move will look cool, and you will also be able to show off your knowledge of hip-hop history. 
The Bust Down
The Bust Down is a sexy dance move made popular by Blueface and the club hit "Thotiana."
For this dance, it is all about swinging the hips. Grab your belt buckle area on your waist and raise your other hand in the air. Dip your hips and swing in a circular motion. Your body has to feel the groove for this one.
You can switch it up by raising the opposite arm and grabbing your belt with your other hand. Whatever you do, don't stop swinging those hips.
Booty Pop
Another sexy move is the Booty Pop. When in sync with the beat, a variation of twerking, the Booty Pop should definitely get you noticed.
Start with your hands on your hips and your feet shoulder-width apart. Bend at the knees. Swing your hips forward, then pop your hips back.
Repeat to the beat. Get lower in a squat, placing your hands on your knees. Finally, pop that booty back, repeating 1-2, 1-2.
Depending on what track is spinning will determine the tempo. Putting the booty pop on your list is an easy way to add a sexy, go-to move.
The Monastery
The Monastery is easy to learn and looks great on the dance floor. 
Start by stepping in place, turning your knee towards the opposite leg. Alternate this movement with your steps. Let your hips follow your inward steps. Now the arms. Bring your two arms up in a circular motion opposite to the inward step. Repeat on the other side.
The Monastery may take a minute to master, but it will be a move you can play around with. Go low with it, bending at the waist while moving your arms. Before you know it, you will be bringing out this dance at the next party.
The Smeeze
Another dance that is part of hip hop lore is The Smeeze. It dates back to 2009, made popular by dancer Chonkie and his cousin, Smeeze.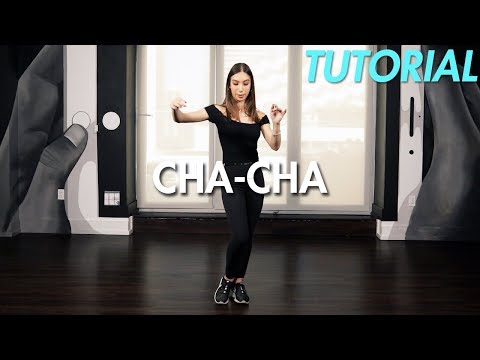 It is an easy dance step to master. First, you stomp with one leg, followed by a bunny hop to the same side. Next, stomp with the other leg and hop to that side. Repeat from left to right to the beat.
Your upper body movements are freestyle. Do what you feel. Swing your arms or move them in a circle like in the Monastery. Either way, this dance is a good way to get the body moving and into the groove.
The Running Man
Another popular move that is easy to master when learning how to dance is the Running Man.
Start in a standing position and hop so that one leg goes forward and the other leg goes back. Hop back to the starting position, but lift the back leg bringing your knee up as you do. This leg now goes forward, the other leg going back. Return to the starting position by lifting the back leg/knee up. The result will be the illusion of running on the spot. 
You can pump your arms to mimic the running motion.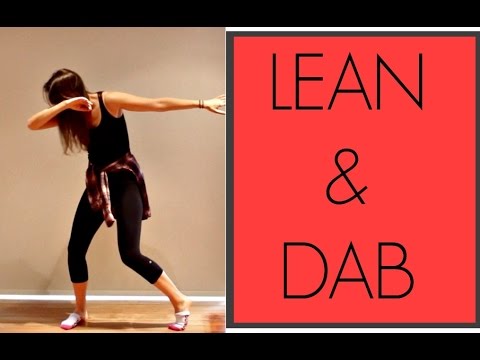 When the music is thumping, this is not only an easy dance but also a decent workout.
Toosie Slide
Thanks to Drake's video for his song, the Toosie Slide became a Tik Tok challenge. He does the Toosie Slide while dancing around his mansion. It proved to be rather popular, garnering billions of views.
As the song's lyrics go, "left foot up, right foot slide, right foot up, left foot slide." Furthermore, you can add a little shimmy for flair, but this is one of the easiest and most popular dances you can bust out at any party.
Fun and Easy Dance Moves
Now that you know the basics of these fun and easy dance moves, you are now ready to impress your friends. The next step is to join a couple of moves into a routine. 
Once you are comfortable with each dance move, feel out which combination fits together the best. Of course, your routine may change depending on the music played at your party. But having several easy dance moves under your belt will keep you on the dance floor all night long.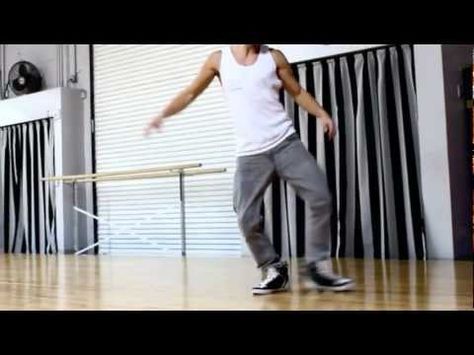 How to learn to dance: video lessons for those who are not afraid to try
January 28, 2017LikbezSports and Fitness
If you decide to learn how to dance, do not delay. Just repeat after the instructors the basic movements of modern, street, ballroom and social dances.
Iya Zorina
Author of Lifehacker, athlete, CCM
Share
0
Answers to the main questions
Is it difficult to learn to dance?
It's really no more difficult than anything you're new to. Dance directions are very different from each other. Even if you have mastered one of them, it will be unusual for you to do the other.
However, all dances are connected with the ability to control one's body. And if this is not new to you (for example, you were engaged in martial arts, gymnastics, swimming, and even more so dancing), it will be easier for you to adapt to new movements than a beginner who is not friendly with his body.
Even if you have a fairly wooden body, you should not despair. The secret of success is constant practice.
Learning to dance from video lessons is more difficult than from courses. If your body is flexible and obedient, you can still do something similar to the movements of the instructor from the video. If not, you can quickly become disillusioned with dancing: the difference between what is shown in the video and what you will see in the mirror will be too strong.
Still worth a try. At least in order to determine the appropriate direction.
How many times a week do you dance?
Muscles may be sore at first after exercise. But, unlike strength training or running, the body does not require a recovery period.
Therefore, you can safely practice dancing all the time. One of my teachers said to dance 25 hours a day. In any case, the more you dance, the more noticeable the progress.
How to learn how to dance modern dances
From this direction we have chosen three types that can often be found in the schedules of fitness clubs and dance schools.
And the first - plastic and insanely beautiful contemporary.
Contemporary
Abel M/Flickr.com
Contemporary combines elements of modern jazz, yoga and martial arts, seasoned with improvisation and attention to breathing. This is freedom and plasticity - the natural beauty of movement.
Here is a clip with a contemporary combination. Give it a try, just be sure to warm up and stretch well before you teach.
And here is the second part:
By the way, about the warm-up. In the video below - a full lesson with a warm-up, stretching and analysis of the combination. In English, but everything is clear and without translation.
If you do not have time to repeat or consider how some movement is done, set the speed to 0.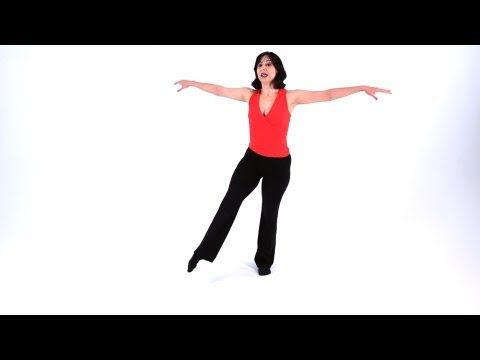 25.
If you like combinations but can't repeat them yet, here are some more videos of routine contemporary lessons.
You will most likely have to do the same in the dance school before you can perform beautiful combinations.
Strip plastic
imperiamarket.by
Many people confuse pole exercises and strip plastic. The second is just a sensual dance that can be performed without a pole.
Doing strip plastic, you will not stand at the barre and pull the toe. Everything here is based on the natural sexuality of the female body. Of course, many teachers diversify strip plastic with elements of contemporary or modern, Latin American dances and other areas, but it all depends on the teacher.
How beautiful your dance will look again depends on how well you know how to control your body, how mobile your joints are and how stretched your muscles and tendons are.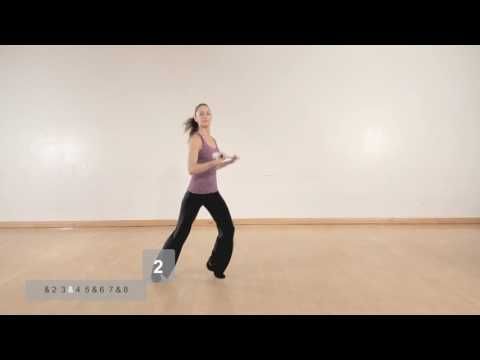 In the video below there is an analysis of the combination. Not too simple, but very sensual and beautiful. And you don't have to move on the floor, so your knees don't get hurt.
And here is a playlist with strip plastic lessons from different dance schools. There are both individual movements and combinations.
And one more, simpler combination. Try it if the first one doesn't work.
Belly dance (bellydance)
·júbilo·haku·/Flickr.com
This is a sensual and beautiful dance that, among other things, helps to develop plasticity and even get rid of some health problems.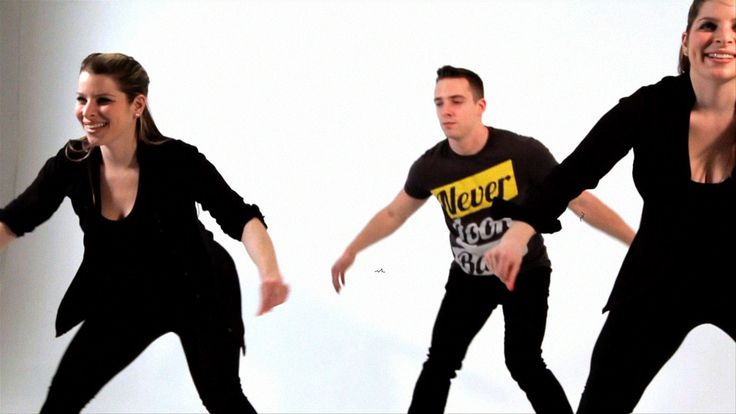 There are a lot of belly dance lessons on YouTube. Below are some of them.
The basic movements are explained here very clearly:
And the second part:
Below is a playlist with five lessons for beginners from another teacher.
How to learn to dance street dance
Hip-hop
pinterest.com
Hip-hop has only been around for about 50 years. But during this time, many trends and styles have appeared, with different elements, plasticity, and special features.
In addition, modern hip-hop is often complemented by movements from other dance styles, which provides even richer vocabulary and original combinations.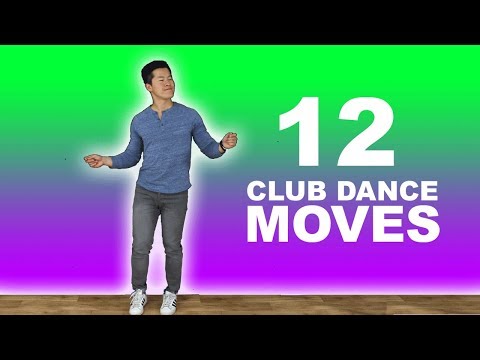 But before you come up with your own combinations, you need to master the basics. In the playlist below you will find basic moves, steps and many combinations. They explain everything in an accessible way. If you can't make it, slow down the video speed.
The next big playlist videos explain the concepts of inertia, manipulation and isolation in hip-hop. There's also a story about improvisation, battle behavior if you're up for it, and a few variations of ground hip-hop moves (on the floor) to diversify your combinations.
Breakdancing
Colonne/Flickr.com
Breakdancing consists of different elements: tricks and power movements on the floor, waves, fixations, and also changes in the levels at which the dance is performed.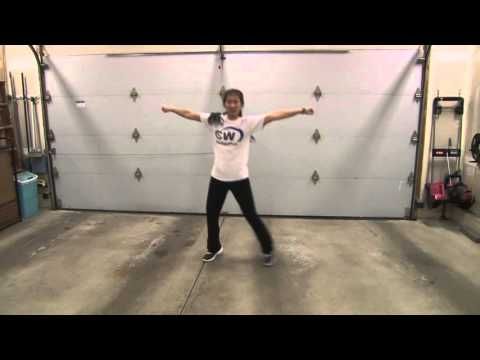 Here on this channel there is training in different styles: Waving, King Tut, Robot, - analysis of the technique of power elements and basic movements at different levels.
Below is a video detailing the 6 steps element from Footwork.
And here you can see how the "turtle" is performed.
Here is a voluminous playlist, which contains quite a lot of breakdance elements with a detailed analysis of the technique of dance and strength elements.
Twerk
Lauren Wood/Flickr.com
Sexy dance in which you need to actively work the buttocks, hips, stomach and arms.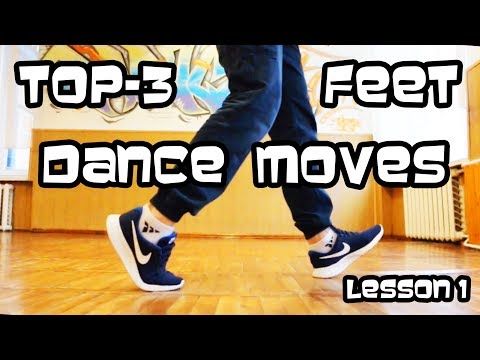 In this playlist you will find several lessons with analysis of twerk movements.
How to learn to dance ballroom dancing
Waltz
vimbly.com
At least once in your life, you will surely need a waltz. Moreover, it is not so difficult to dance it at an amateur level.
Here are four good lessons that will teach you how to hold your hands and do the basic waltz steps in pairs or individually.
How to learn to dance social dances
Social dances are not designed for competition, but for communication between partners and enjoyment. Improvisation is welcome here, through which the dancer can express himself, his feelings and emotions.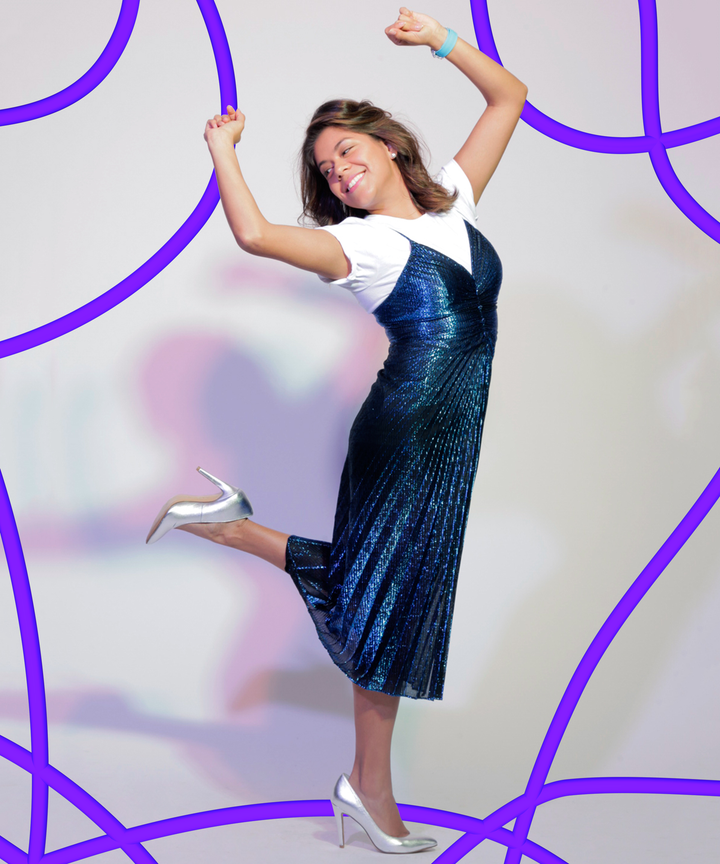 Bachata
pinterest.com
This dance comes from the Dominican Republic. He is very sensual and sometimes erotic. The basis of bachata is four steps with an emphasis on the last one. In the dance, there are rotations and throws of the partner, small lifts.
Despite the fact that bachata is a pair dance, solo combinations can also be taught. For example, if you don't have a partner yet.
In the video below - an overview of the main steps. Where to transfer body weight, how to hold hands, how to focus - everything is told in the most detailed way.
And here is a variation of bachata from the same teacher.
Below is a playlist for those who want to dance bachata together. These are Dominican bachata lessons from the Imagine dance school.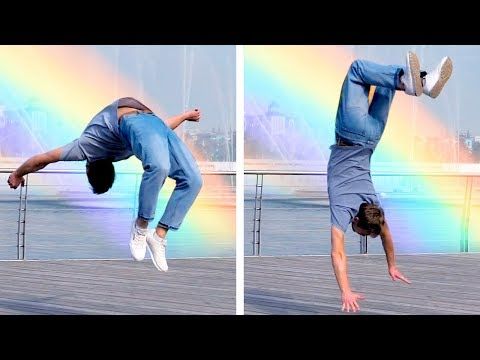 Kizomba
youtube.com
This is a passionate couple dance from Africa, more specifically from Angola. Now it is performed all over the world and is especially popular in France and Portugal.
Steps, lots of hip work and close contact with partner. Sometimes very tight. For example, in the style of tarraxinha, a slower and more sensual version of this social dance.
Here is a playlist of kizomba lessons.
And another playlist with videos from another dance studio.
That's it.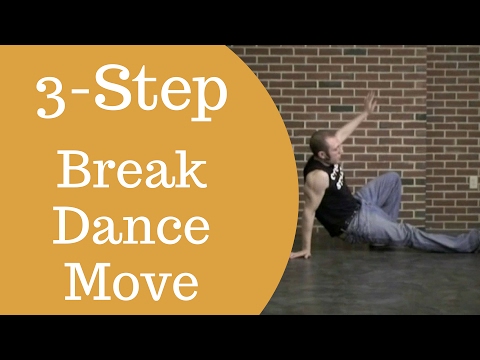 If you have favorite tutorial videos, share them in the comments to the article.
*Activities of Meta Platforms Inc. and its social networks Facebook and Instagram are prohibited in the territory of the Russian Federation. How to learn to dance shuffle - Lifehacker
Iya Zorina
Author of Lifehacker, athlete, CCM
Share
0
This style of dance involves a lot of freedom and improvisation. That is why he is so good. You can master the basic movements in a couple of hours, and then complicate them to infinity and combine them with each other, create your own combinations and spy on others.
Dance in sneakers, socks or barefoot, in any outfit, anywhere.
Master the basic movements of the shuffle
In this style, you do all the basic movements with your feet, your arms most often move freely - according to your heart.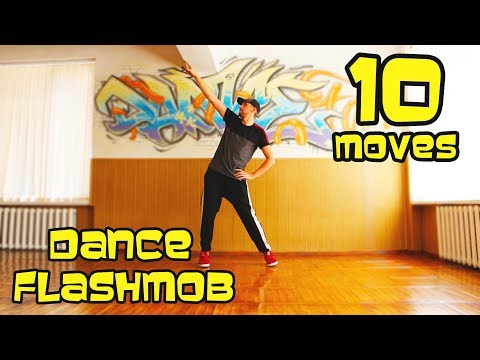 Running man
This is the most basic and essential shuffle movement. You can do it in three different ways.
Full foot
The movement begins by bending your knee and lifting one leg. Next, you need to simultaneously put both legs - supporting and raised - at a distance of one step from each other.
The raised leg is placed forward on a full foot, the standing one behind slips back on the ball of the foot and remains on it - the heel is not placed on the floor. The weight is evenly distributed between the two legs.
After that, it remains to return to the starting position. To do this, the front leg slides back, and at the same time, the back leg is pulled up. You find yourself in the starting position and repeat the cycle. The movement itself is soft and springy: do not stick into the floor, keep your legs relaxed.
Heel
This is a lighter and faster running man look that may be needed for some combinations. Here you put your foot not on the whole foot, but on the heel.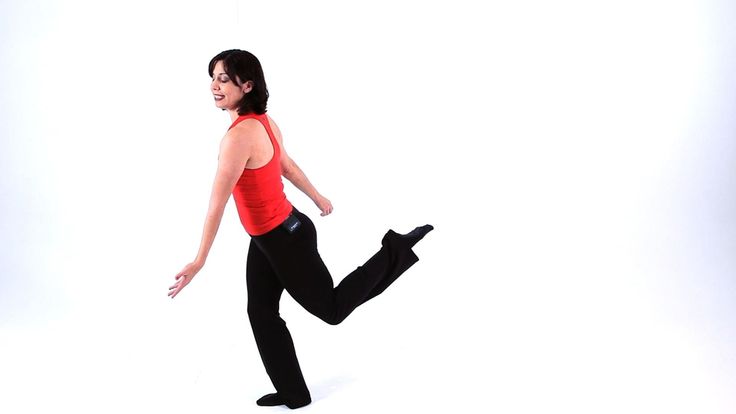 At the same time, the one standing behind remains on the toe.
On pads
In this variation, the foot is placed forward on the pad. At the same time, the one standing behind also remains on the ball of the foot, and the body leans slightly back.
T‑step
In this movement, one foot constantly makes a "herringbone" - turns the heel in and out - and the second touches the floor and immediately rises back.
When the heel of the skating leg turns inward, the toe of the other foot touches the floor; when outward, the other leg rises, turning the knee inward.
It turns out two positions: closed - when the legs are wrapped with the knees inward, and one leg is raised, and open - when the legs are turned out with the knees outward, and the toe touches the floor. Practice doing the T-step in both directions: slowly at first, then with acceleration.
Rocking
You jump on one foot, and the other touches the floor in different places: on the side of the supporting leg, across, behind - anywhere you want.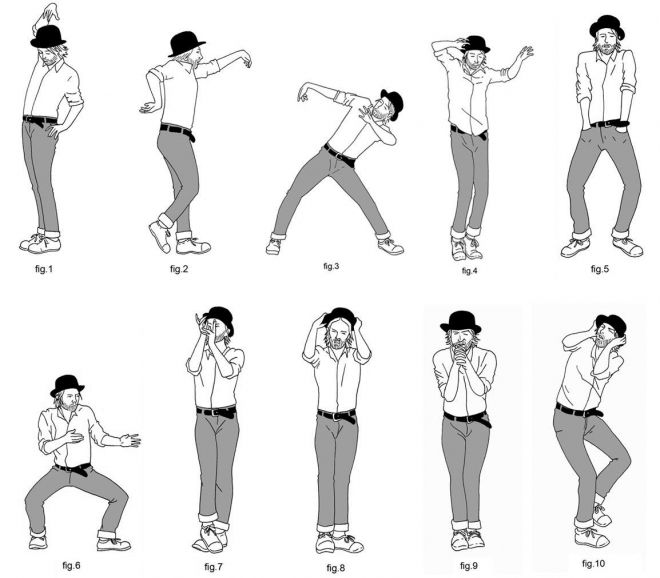 You can put your foot on the toe or on the heel - the latter is called a kick. The supporting leg can simply rise low or perform a T-step - move the heel out and in.
Charleston
To begin, you turn your knees and toes inward and lift one leg. Then turn your toes and knees outward, and put your raised leg forward crosswise. Repeat the same with the other leg.
All movement occurs on the balls of the feet, the heels do not fall to the floor. You can move both forward and backward.

Diamond
First, with a jump, you place your feet crosswise with your toes out, then you also spread your legs to the sides with a jump.
Slides
One leg is straight, standing on the whole foot, the other is with a bent knee on the pad. Leaning on the pad, you slip the foot of a straight leg back, as if wiping the sole on the floor.
Immediately after the slip, you turn around. In the turn, the straight leg bends and goes to the pad, and the one that was on the pad, on the contrary, turns on the heel.

After that, it remains only to change legs and move in the same way in the other direction.
Scissors
From the starting position - standing with a raised leg, as in Running man - you turn your hips to the side with a jump and put your legs crosswise.
The front foot is on the heel, the back foot is on the ball. Then you jump back to the starting position and do the same on the other side.
Sidekick
From the starting position, you turn your hips to the side with a jump and spread your legs a step apart from each other. The standing foot in front is placed on the heel, the standing one behind remains on the pillow. Then, with a jump, you collect your legs and do the same on the other side.
Try other variations of the basic shuffle movements
You can perform the basic movements in different directions: forward and backward, turning around. This will give you more freedom to improvise.
Variations Running man
Do several times in place and then turn around.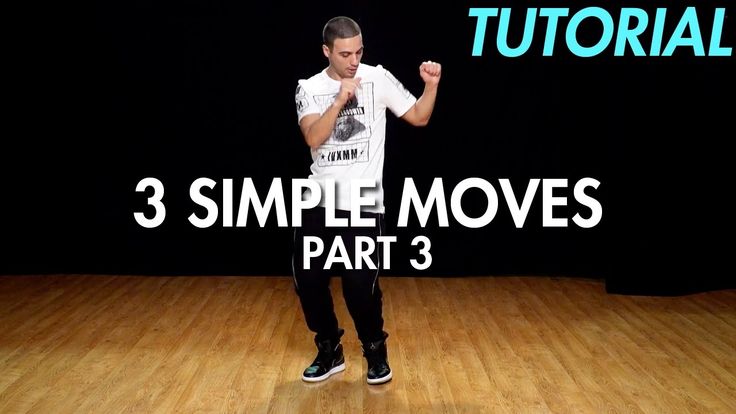 You can also try walking this way to the side. Each time the leg will need to be placed slightly crossed in order to slowly move to the side.
Variations T‑step
You can lower your foot on the toe, on the whole foot, touch the floor to the side of the supporting leg or forward and behind it.

You can also keep the other leg on the floor at all - leave it on the toe and turn the knee in and out.
Variations Diamond
Here one more element is added to the movement – ​​the heel strike. In the starting position, you wrap the toes of the feet and knees inward, and then jump on the heels, turning the socks to the sides.
From this position, without jumping, you turn your toes and knees inward, cross your legs with a jump, turning your feet with your toes outward, and then return to the starting position.
Charleston Variations
After three turns of the Charleston, turn both toes in one direction and then in the other.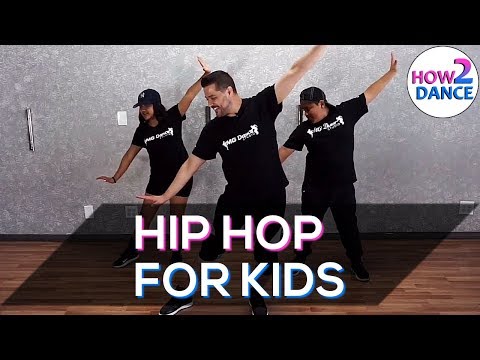 At the end, you can turn the knee to the side.
Connect familiar shuffle moves
While you lack the skills to move freely and come up with something of your own, learn a few combinations. They contain interesting movements that will replenish your dance vocabulary.
Combination 1
This is a simple combination of two basic movements - Running man and T-step. First take five Running man steps, then four T-steps to the side and repeat the same in the opposite direction.

Combination 2
Another combination of two basic movements. Here you do three Running mans, then one T‑step with a back foot touch, and two front heel touch kicks. The same on the other side.

Combination 3
There are no standard steps here, but there are already familiar Sidekick and transition from heels to toes.

Learn more difficult combinations
We will add some videos with good combinations.
1. Cool video for beginners: movements are repeated in slow motion to make it easier to dance to the music.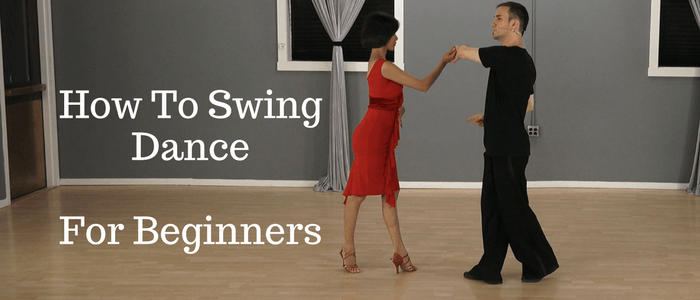 2. And here the combination is analyzed step by step in slow motion, dividing it into three parts. Very comfortably. Look for more on this channel, there are several such analyzes.
3. There is no slowdown here, just a great combination. But you already know almost all the movements, so you can figure it out. If something is not clear, watch the video at a speed of 0.25.
Pick up the music and improvise
Surely you have favorite songs to shuffle to. Include them and start with basic movements: just do the Running man and periodically add different elements when you want.