How to do housing dance
List of steps and moves from house dance as collected by FraGue
The list of house dance steps below is what I learned in my journey with house dance. It is not complete and will never be as our dances are still alive and growing every day.
Bold is the name of the move that I consider the correct one. Most of the time it's the name I got taught.
(In parenthesis there are alternative names when written next to the name or general comments when in the back of the line).
In italic letters, I added additional info when I have it. The name after an s stand for source, meaning who I learned the move from. o stands for origin and is used whenever a move is from another style imported into house.
I also add a link to tutorials when I find ones, that I consider good.
How to make the most out of your house dance steps
If you want to find out how to make the most out of the moves you already know, consider grabbing a copy of Dance Smart from Amazon or get a free copy of 7 Questions To Ask Every Move when signing up for my email list.
The List of House Dance Steps & Moves
Jack in the Box. s Buddha Stretch
Criss Cross. s Didier o Hip Hop
Jack Jumps. s Loftex
Stomp. s Buddha Stretch
Shuffe (Dodger, Shuffle & Dodge). s Rabah, Loftex
Pas de Bourée. s Rabah
Sidewalk. s Caleaf
Salsa Step. s David Colas
Snake. s Loftex
Roger Rabbit (Reject). s Caleaf, Loftex o Hip Hop
Set Up. s Loftex
Farmer. s Marjory Smarth
Gallop.
Gallop Shuffle. s Caleaf
Gallop Shuffle Cross. s Caleaf
Heel Toe. s Rabah
Heel Toe Hop. s Loftex
Can Opener. s Loftex
Player. s Loftex
Train. s Caleaf
Scissors. s Hiro
Lotus (Marjory). s Loftex
Salsa Hop. s Caleaf
Swirl. s Loftex
Chase. s Didier
Loose Legs. s Caleaf
African Step. s Loftex
Triangle. s Loftex
Diamond. s Loftex
Crosswalk. s Caleaf
Crossroads. s Rabah
Peter Paul. s Loftex
Pow Wow (B-Boys). s Loftex
Jogs. s Loftex
Reverse Jogs. s Loftex
Pivoting Pas de Bourée (Pivot Step). s Loftex
Spongebob (Party Machine). s Link
Scribble Feet (Triplet Step). s Caleaf
Lofty. s Storm
Dolphin. s Niako
Spiderman Style. s Loftex
Tip Tap Toe (Fort Green). s Buddha Stretch
The Skate. s Buddha Stretch o Hip Hop
I also have a list of hip hop dance moves, and another one for breaking/breakdance.
If you want to make the most out of your moves, consider grabbing a copy oy my book Dance Smart, which is about concepts you can apply to all your steps. This would mean the world for me and I do a little happy dance every time someone orders the book.
What Is House Dance? | STEEZY Blog
House Dance is a style of dance that originated in the late 70's and early 80's from underground clubs in Chicago and New York.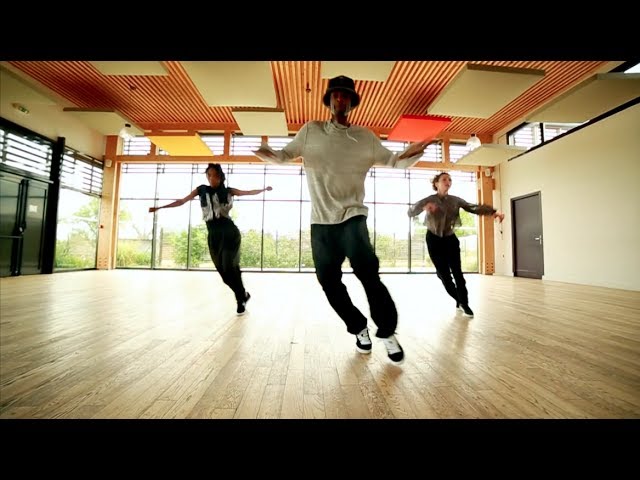 The style was influenced by several types of movement, including Tap, African dance, Latin dance, and martial arts.
House Dance is about freedom, improvisation, and feeling the music.
Learn More About House Dance Here!
History of House Music
There are a few different interpretations of how House music and dance started.
It's important to keep in mind that "dance history" is essentially a collection of people's life stories.
These aren't our experiences, and we are not married to any one narrative; these are the ones that were shared with us.
The first House record came from Jessie Saunders in 1984 titled "On & On", co-written by Vince Lawrence. Similar sounds existed elsewhere before, but intentional branding of it, like "THIS is House music" with a DJ as the artist/producer, first happened in the Chicago community. I'm sure there are many other stories of "firsts" that have yet to be as widely circulated.
– Cody "Coflo" Ferreira
In the late 70's, the underground heads were starting to get tired of the formulaic cheesiness of Disco music.
Two DJs from New York City, Larry Levan and Frankie Knuckles, started to mix Disco with other musical elements – like breaks, afro beats and electronic music.
Shortly after, they started selling their music in record shops in New York.
The owner of a big club in Chicago called "The Warehouse" found this new music and started playing it there.
Other Origins of House Music
I've also heard that around the time The Warehouse was more mainstream, record shops got really popular. Record diggers came in asking for the type of music played at The Warehouse, so owners of record shops would categorize those songs in a "House" section to market them.Another story puts Leonard "Remix" Rroy, a DJ from Chicago, as having "accidentally" invented the terminology for House: During the Warehouse period, Chicago was also a hotbed for juice bars (places without alcohol that people went to to dance), as well as communal parties hosted at local high schools. Leonard scored a gig DJing for a juice bar, playing his mixes for the partiers. The owner asked him, "What do you call this music?" and he thought, "Well, I'm making this stuff in my mom's basement, so I'm gonna call it House." They started advertising the venue, writing "We play House music here" on billboards and posters.
– Coflo
House music came from community parties, not just at clubs. Larry Levan was playing at The Garage in New York when he got an offer to play at Chicago's clubs. He said no, but referred Frankie Knuckles. They had no name for it, which gave them more freedom to experiment with the sounds.They just made and played the music and didn't think it was a big deal – until other DJs were claiming they invented it. It's hard to label something after it's been commercialized by other people...
– Louis "Loose" Key
It's difficult to assign exactly how the music or the term "House" was invented.
But the common thread is that this social, party culture, especially at The Warehouse, paved the way for House music to become its own genre.
People quickly fell in love with this new music they heard at The Warehouse. Like, really in love. Going dancing at the club went from activity to obsession; they based their whole lives around going to the clubs. It was a powerful experience for people.
– Jojo Diggs
House Dance Clubs
Why was (and is) this connection so powerful?
It may help to understand that House Dance was (as were other street dance styles) wasn't just born from both celebration of the music, but also as an escape from some sort of struggle.
People went to the club looking for more than a party. They wanted an emotional and physical release.
The gospel-y vibes, strong bass beats, and hypnotizing lyrics of House music set the perfect atmosphere for this.
Soon, the underground clubs of Chicago and New York became the place of freedom and expression.
There were stages to House's evolution. The first was very grassroots, when avid club goers would dance to funk, soul, disco, rock, boogaloo music, "Black Music," or "Soul Music. "You had the people who just went, then you had the people who called themselves "dancers." They didn't have circles or platforms, or even the room to dance in a big expressive way.Later, in the 80's and 90's, the dancers created a shift in attention to themselves by forming cyphers. It went from individuals dancing wherever they could, to a person dancing and a group noticing, appreciating what that dancer was doing, in a new communal way.
– Coflo
Check Your Body At The Door
Check Your Body At The Door is a documentary about the underground House Dance scene in NYC.
This quote paints the perfect picture of what it was like to be one of these dancers:
"Check your body at the door" means you take your attitude, your baggage, all of that, you check it at the door, and then you go into the club, and you're a totally different person. You enjoy aggravation free, stress free, life problem free. A club head is someone who literally lives for the club, who makes time religiously to throw down and dance. I am a Club Head.
– Archie Burnett, Check Your Body At The Door
The dancers were not following any rules or practicing steps that someone else taught them.
They, themselves, gave birth to a dance style that was just as free and cathartic as the music made them feel.
House Dance was not based on counts and structure, but on passion, desperation for the movement, connection to the music.
Come as you are. Dance as you. Feel as you are. There's no rules.
– Barbara Tucker, Check Your Body At The Door
House Dance Influences
And since doors were open to dancers of all styles – House Dance became influenced by several different types of movement.
Everything from the footwork and torso movements of African dance, the grace of Tap and Jazz, a sense of acrobatics from Capoeira, to steps from Latin dance and the athleticism of martial arts– all were ingredients that stewed into House Dance.
Those styles, plus a dash of spontaneity, creativity, and of course – love for the music, created what we consider House dance today.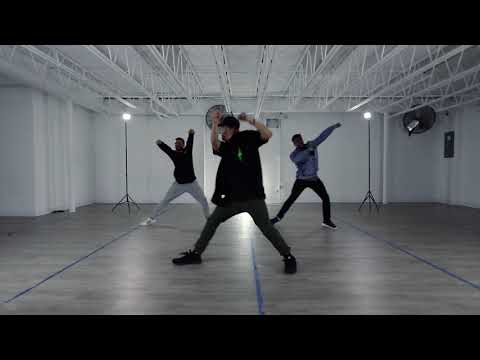 You don't have to be black, white, gay, or straight. We have one common thing – and that's the music.
– Underground Network's promoter, Don Welsh, Check Your Body At The Door
Codification of House Dance Moves
3 generations later, in the early 2000's, House Dance moves went on to be codified in New York.
Brian Green, Mop Top, Elite Force, and other House Dancers and organizations such as Dance Fusion and World Soul were critical in creating this "syllabus" for House Dance moves.
To understand any freestyle culture simply ask the questions, "Who, what, when, where, why?"When people dance, and they bring their ancestry, they bring their emotional revolutions.We have to understand that much later certain movements were given labels, but it all starts with people being people.
– Jojo Diggs
Culture of House Dance – "House Is A Feeling"
What does this mean to people?
Most of the people who created House Dance came from rhythm-based backgrounds, cultures that played a lot of drums. That rhythm, that beat – they were born into it.You can learn the footsteps; you cannot learn the feeling.
– Loose
House is some freedom dancing, that's what it really is, because you go inside and feel the music, and the movements just come out.
– Ejoe Wilson, Check Your Body At The Door
House is a feeling. You can learn foundation, and you should understand where it comes from, but at the end of the day, you learn that foundation to understand how to express how the music makes you feel.
– Jojo Diggs
The feeling of House Dance lives in the Jack, which is the signature groove of the style.
A few base moves of House Dance
Jack In The Box
The Swivel
Farmer
Shuffle Step
Heel-Toe
Stomp
PBR
Box
Train
Skate
Loose Leg
Jojo Diggs
Jojo is a dancer, in love with House and many other styles.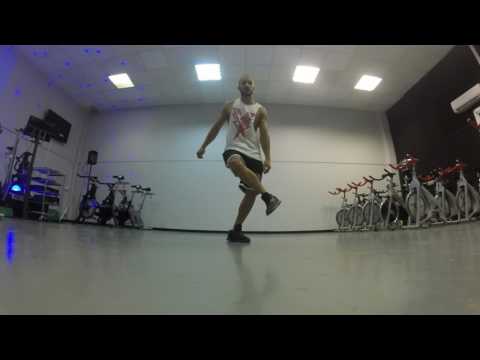 She's an international instructor and choreographer, Mop Top member, and founder and CEO of Diggs Deeper.

Always a fan of Hip Hop and gangster rap in her younger years but growing up in a conservative environment, Jojo never quite felt free to indulge in the music and dance she was interested in.
I felt embarrassed about how much I liked it.
But she started ballroom dancing in her early 20's, and later discovered the underground dance scene of cyphers and clubs.
When she went to her first House club called Red, introduced to her by Chaz "Asiatic" Cabonce, she instantly fell in love.
House music and dance just made sense to me in a really, really deep place. I wish I had found it earlier in my life.
She learned to freestyle in the club, with other club goers. They would not teach her moves, only encouraged her to be herself and move however the music moved her.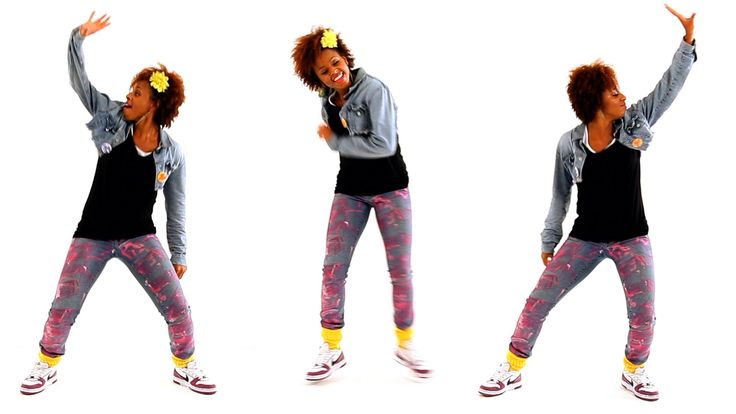 After 5 years of dancing in the club, it seemed strange to Jojo to later learn that there were House classes that people taught at dance studios.
She'd learned House Dance in such an organic, spiritual experience at the club; a House class to steps and counts was an idea hard to fathom.
I felt like there was no way to teach what we did.
But after taking a class, she was blown away with how much of what she was learning were the foundation of things she had been doing with her body, there was a whole world of House she hadn't known about.
My foundation will always be something that happened from the music.
She has since then become one of the most sought and respected House Dance instructors in the world, training students and educating them on its history.
Jojo has been dancing and teaching for 17 years now, and has no plans on stopping.
Her Beginner House Program on STEEZY Studio takes you through all the foundational House Dance steps, drills, and even freestyle exercises.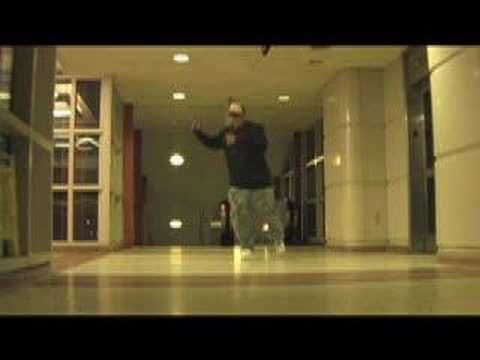 Just SOME Notable House Dancers
Brahms Bravo La Fortune
Caleaf Sellers
Ejoe Wilson
Marjory Smarth
Shannon "Which Way" Mabra
Shannon Selby
Tony McGregor
Voodoo Ray
Tony "Sekou" Williams
Brooklyn Terry Wright
Kim D Holmes
Ronald Ricochet Thomas
William "Quick" Reynolds
Basil Thomas (Brutha Basil)
Oscar Baeza
Patrick Wilson
Archie Burnett
Conrad SP Rochester
Omar Kashim Henry
Asia Moon
Adrian Alicea
Carlos Sanchez
Willy Pinedo
Barbara Tucker
Iriena Herrera
"Peace" Moore
Pebbles Zimmerman
Ruth Monroe
Louis "Loose" Kee
Additional House Dance Resources
You can purchase the DVD, or on Amazon Video
‍.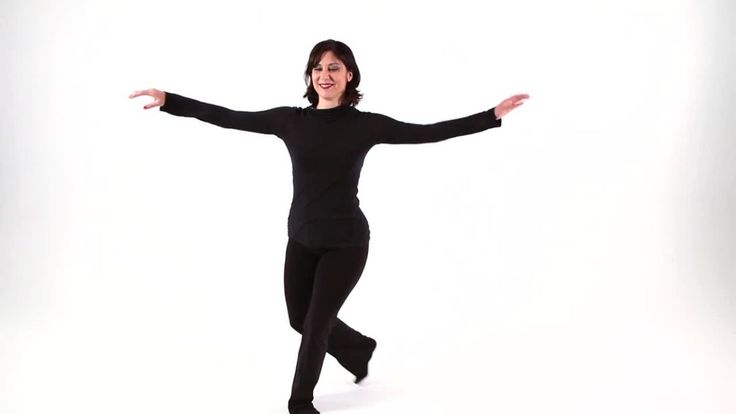 Life and Death on the New York Dance Floor, by Tim Lawrence
About the dancers
The school of thought for dance I was trained under was that your movement is what the you make of it. Dance style represents the time and place and a person. I dance the way I do because of the teachers I had, where I came from, and who I danced with.
Coflo Cody Ferreira
grew up in the San Francisco Bay Area, where he met Strutters and house dancers ("Rebels") at all-ages nightclubs in San Jose.
He started to train under the mentorship of GraVidy, learning Hip Hop and House.
After graduating high school, Coflo connected with a group of House dancers who were also open to doing choreography.
He met Johnny Mendoza of Mindtricks, who taught him how to be professional about his dancing.
Then, the New York influence came in – he saw a performance by Brian Footwork Green on VHS and decided to train with him.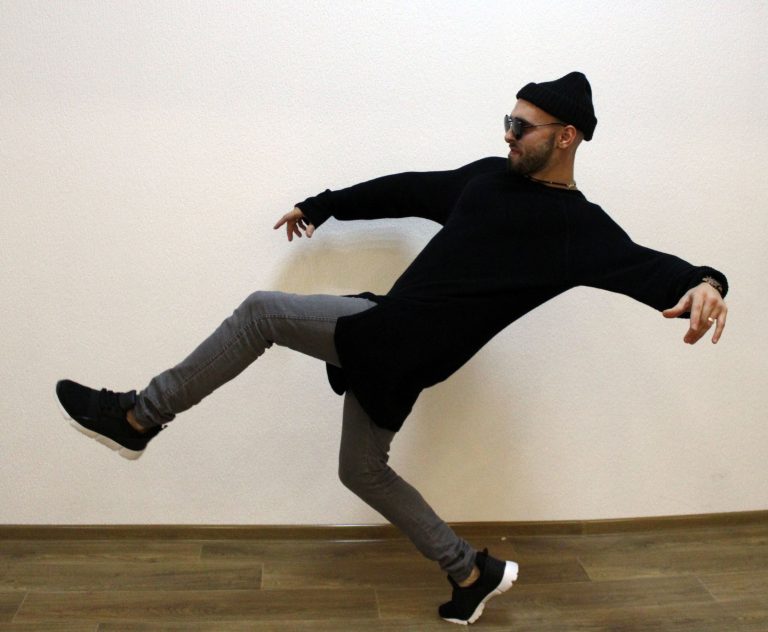 For 10 years, he went through intense, disciplined study of Brian's technique.
It wasn't until Coflo started playing the piano and making House music himself, that he was able to unlock a new level of understanding of House.
Coflo is currently still dancing and producing music, involved in Circle of Fire, SoulShifters, and the Non-Profit organization All The Way Live. You can find his music here.
Louis Kee, AKA "Loose"
started dancing decades before House was even introduced.
He started listening to funk jazz, and soul bands in the 70's, going to community parties, AKA "Tin Can Team" activities in NYC mobile trailer parks.
Bands would play on the portable stages, sometimes hiring a DJ because it was cheaper than having a band.
People started dancing to specific DJs that they liked, sometimes with their crews, battling other crew who danced for other DJs.
Later, Loose started going to clubs.
That's where all the new music was. Radios had to keep their ear to the streets, the clubs, to know what they should play.
Editor's Note:
This piece was written to tell a part, not the whole, story of House Dance. There were many more dancers and events involved in House's rich history, so we're always learning more! If you'd like to contribute your stories, please email me at [email protected]. The mission is to keep the conversation going – and we're always down to listen. Thanks!
‍Wanna read the story of Urban Dance Choreography? Check out The Evolution Of Our Dance Community
90,000 12 life hacks, to quickly learn how to dance from Mamita Dance
Dances
Author: Pavel Gather
Psychologist, Lecturer Salsa and Tango
Dances
Author: Pavel Pavel
Psychologist, Lecturer Salsa
on At the start, you always want to get a quick result.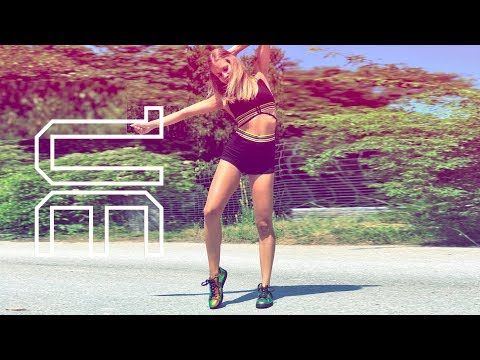 When it doesn't happen, the hypothesis arises that everything takes time. After a conditionally acceptable time, humility comes to mastering pair dances, which, perhaps, is not given, and I will just do what I learned somehow.
This is the most common story of those who believe that the mere act of attending a pair dance class is enough to learn how to dance.
Absolutely not. If you want to really dance well, you have to make an effort outside of the dance class. A good teacher will definitely be needed, but the initiative should be on your side.

1. Listen to music
The most common and accessible advice that is given already in the first lessons. And it definitely works. Music creates a certain atmosphere of the dance and intuitively you want to move to it. It doesn't matter where you listen to music - in the car, on headphones while walking or doing household chores.
An addition that will help you dance better is your active participation in the music.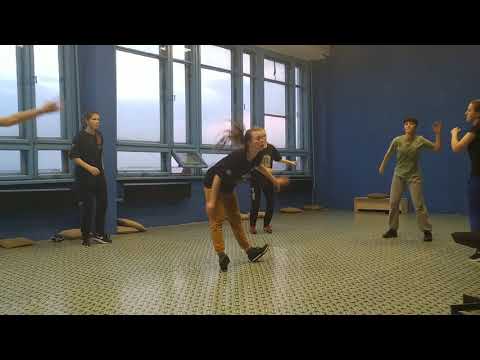 Sing along, dance or simply beat musical accents with any free parts of the body. In the subway, for example, it is enough to tap out bright moments with your fingers, in the car to sing along with sounds, and at home you can jump for pleasure.

2. Watch videos of good dancers

It's complicated, but also obvious. It's more difficult, because without recommendations from more experienced dancers, unfortunately, it's not so easy to find a good quality video on the net (I mean not the resolution quality, but the content itself).
Meaningful video viewing is about building an understanding of HOW dancers make a particular impression on a partner or viewer. Technology is at the heart of everything. Understanding how the pros do it is a big step forward.
It is important to distinguish a show from a disco dance, a staged performance from an improvisation, a stylized dance from an authentic one, etc. Ask for recommendations and dance teachers will always throw off a couple of videos of worthy landmarks.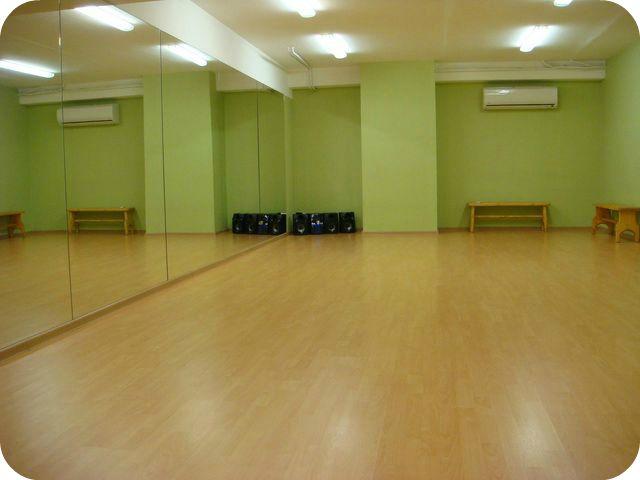 Tango Z. Showreel.

Online modern tango courses
Tango nuevo is the most advanced version of tango. We can quickly learn to dance from zero to a steep level.
3. Dance in salsatecas/milongas/discotheques
A very delicate moment when it is worth coming to the first party. From a technical point of view, most students in 1-3 months have a sufficient set of figures and techniques to come and dance calmly. Psychologically, the same moment can be stretched out for an indefinite time. After all, it is imperative to "not lose face", "learn more figures" and be sure what to do in case "there is an unfamiliar movement".
In fact, the partygoers don't really care (except for a small layer of non-professional teachers who want to help inexperienced dancers by treating them as customers in the future). It is important to come and try dancing after a month of classes.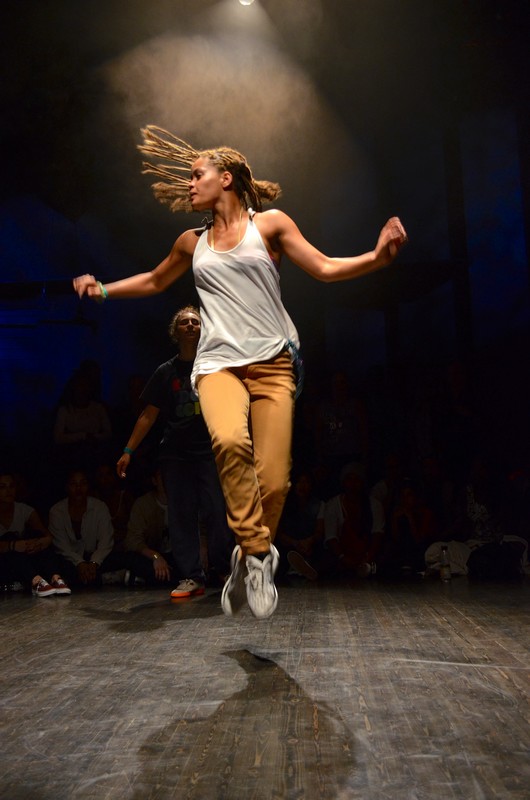 You can only with friends or guys from your group. This will be enough to feel the adrenaline and inspiration from the dance.
4. Dance with partners or partners not of your level

The conventional wisdom that you need to practice in groups of your level does not withstand the test of experience. Perhaps now your eyes widened in surprise, and you want to meaningfully read the phrase again. Yes, you saw everything correctly: when you dance with a partner of your level, you don't grow anywhere.
It's important to understand that not only does it work one way and you have to dance with cooler dancers, but it works even more effectively the other way. It is no coincidence that teaching pair dances dramatically raises the level of the teacher himself. You have an endless stream of very beginner dancers.
How it works. A more experienced partner needs to be "stretched". It's easy and obvious. With beginners, you need to take more initiative on yourself, see the general pattern of the dance more widely, turn on and insure more, try to be an example and be more careful.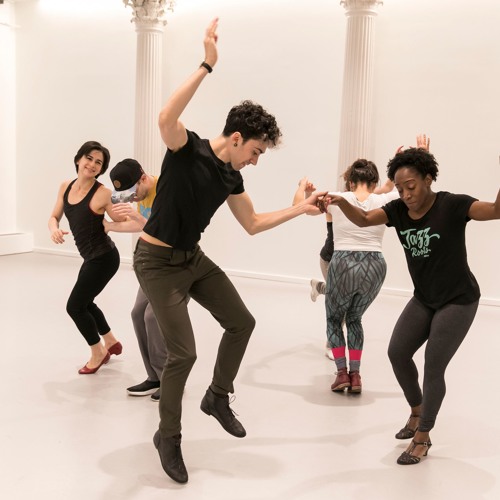 The quality of interaction begins to grow significantly. And wonderful partners too.
Dancing with partners of your level doesn't make you grow. Dance with both beginners and more advanced dancers
Dominican Bachata Women's Style Online Course

Want to learn how to hypnotize those around you with the most appetizing part of your body? On the course we will tell you all the secrets.

5. Learn to dance for a partner and for a partner
Turks and Argentines are one of the best partners in the world. In Russia, partners are highly valued. Why? The answer is simple. In Argentina and Turkey, it is not questionable for men to ask another man to lead in one piece or another and give feedback on the quality of the lead. For them, it will be a great shame to hear moralizing from a partner, or even more so to be known in the community as an insecure partner.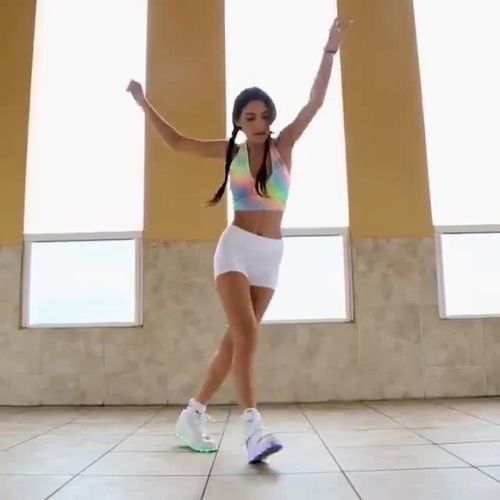 In Russia, due to the constant, often far-fetched, opinion that there are more women in pair dances, partners calmly get up and study their partner's part. Such partners then grow into very cool dancers and teachers. In no case do this at parties, only in class. Here we are talking only about the learning strategy. At parties, be yourself.

6. Do not memorize the links
Always try to look deeper and understand the through principle and idea of ​​movement. Understanding what and how is done will make it possible to independently generate any sequences and chips.
Human memory is limited and there will always be a moment when something will escape and your repertoire will be limited by the size of RAM.
In Argentine tango, for example, there are seven levels of movement construction that, when mastered, will allow you to make millions of combinations. And how many dance sequences can you really remember? In rueda, more than 150 figures dance in a rare circle.
It's hard to keep more in mind.
7. Develop your body
Many years of experience in teaching couple dance shows that as soon as everyone pairs up in a class, any progress in individual style ends. But it is the individual style that distinguishes everyone at the disco: partners change, and style is always with you.
The body as the main instrument of dance must be very plastic, responsive and emotional. Surprisingly, not all pair dance schools have a general physical warm-up. It is vital to tune the body and understand how it works.
You can always train extra and concentrate more on the basic steps, as their true value is as body work. The sequence of steps is, in fact, the simplest thing that can be in pair dancing. The quality of individual performance determines the craftsmanship.
8. Try on the images of inspiring dancers

A psychological life hack for those who have already mastered the steps, but still feel that there is not enough brightness and drive.
Most are terribly afraid of being someone else's "clone". Here the action is the same as under the influence of hypnosis - the more you resist, the more you plunge into an altered state of consciousness.
With a high degree of probability, you are already dancing like someone else's "clone". A meaningful fitting of someone else's image is that you mentally take the image of the one who inspires you (inspiration is critical in this case) and "put on" yourself. Then you start dancing and trying to feel in general how it is to be able, for example, to be the best partner or the sexiest partner in a disco. This is much more difficult than it seems. But it works extremely efficiently.
9. Dance to offbeat music

Habitual rhythms keep you tight. Tango salon or speedy timba leave little room for experimentation and fantasy. Pattern dancing is always noticeable and is reserved for beginners.
The truly new is born outside of the usual.
Look for places to experiment. If there is no place, organize self-training. The main thing is not to get carried away, because music determines the style. We bring something new to pair dances, rather than trying to change them.

Search, improvise, don't be afraid to go beyond, develop in different directions, be inspired by music atypical for the style
10. Try your hand at basic dance directions

dances exist according to their own non-choreographic laws.
This is the deepest delusion, which has turned into a ceiling for the qualitative development of partner dances. After all, all professional dancers, for example, in salsa or bachata, build their ideas on the basic choreographic principles.
Do not think that choreography is only applicable on stage. Any meaningful movement of the body can be choreographic. In general, try classical or modern choreography. Basically, hip-hop can work too.

11. Look for battle sensations

Pair dances return us to an active position of manifestation of our body. As in the days of our ancient ancestors, we impress the members of the opposite sex by how dexterous, hardy, sexy, etc. we are. Modern laws of the jungle in the entourage of big cities.
If you look around the dance floor, it becomes clear that the majority are clearly herbivores (not in the sense of vegetarians, but in relation to those around them). I am sure that predators are always more interesting in terms of the attractiveness of the image - try to find a counterbalance among herbivores, for example, a cat woman or a lion man.
The conversation is about an internal position, not about aggressiveness. Lability and lack of control are inherent in adolescents, and not in adult self-sufficient people.
Accordingly, even a training or friendly battle gives, on the one hand, practical skills - to make a bright sequence of movements, bring an idea to a climax, show a spectacular feature, on the other hand, develops the psychological basis of the dance - self-confidence, resistance to extraneous attention, self-control and self-control in complex elements.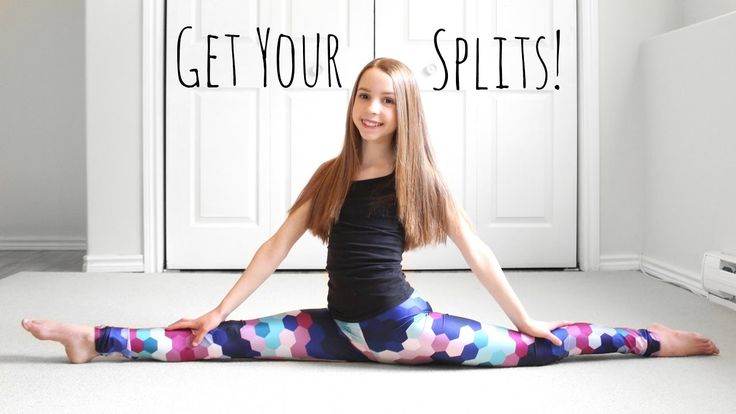 12. Communicate with professionals
The environment shapes the internal position. Basically, real passionaries of the dance community are ready to openly talk, discuss and support the development of dance in every possible way. Universal principles and the ideas they articulate have a much longer and more practical perspective than meets the eye.
Accept that, for example, behind the words "listen to your partner" is not only a beautiful metaphor, but also a practical skill to literally listen to your partner. At the same time, always treat every thought, even the most respected teacher, as a private opinion.
Your skill will lie in finding the scope of the idea even in conflicting opinions. Most often, the contradiction is speculative and the truth lies in the angle of perception or situationality.
Your dancing growth will stop sooner or later. This can happen at the level of three basic steps or years of experience in teaching and show performances.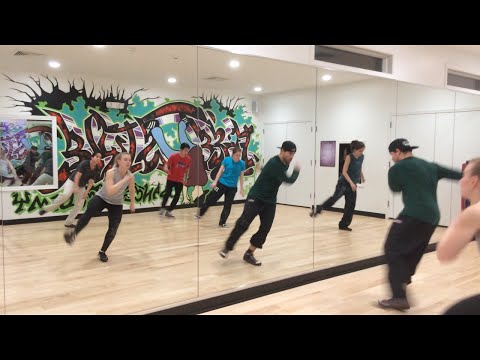 Regardless of your level, the suggested 12 life hacks can get you off the ground and greatly accelerate your dance growth. There is no way here without your motivation and activity. Take your dance development into your own hands. 9Ol000 Dangerous sexuality
Salsa: destroyers of stereotypes
Couple dancing as a source of strength.
Self-destruction of the couple dance community
The Salsa series as a mirror of the community
Mamita Fridays: salsa, bachata
Destroying the myths about leading pair dances
Does dancing make us better?
The seven deadly sins of teachers
Why we will never dance bachata like the Dominicans
Why tango?
Dispute over musicality
Selection of dances according to alcohol preferences
Where to find inspiration for dancing?
Terrible tango nuevo
Distribution of roles in a salsa party
Argentinean tango through the eyes of a salsa dancer
Is there a predisposition to dancing?
Which is more effective: individual or group lessons?
Sexual overtones in pair dances
Dance school in Penyagino, Moscow — 3 dance studios 💪 (addresses, reviews, prices, photos)
— 3 places
We have compiled a rating of 3 dance schools in Penyagino;
Best dance schools: real prices, reviews, photos;
Dance schools on the map: addresses, phone numbers, opening hours;
Best dance schools — rating, addresses and phones
2 reviews • Moscow region, Krasnogorsk, Krasnogorsky boulevard, 4, Penyagino • 8 (495) 225-22-33 • Sun-Thu from 10:00 to 23:00; Fri–Sat from 10:00 to 00:00

I love this place! great slide, on weekends, however, quite crowded

Krasnogorsk, Krasnogorsky Boulevard, 4 VGK Snezhkom 3rd floor, Penyagino • 8 (903) 204-34-39 • daily from 09:00 to 22:00

We are Olga Vaganova's GRAND PAS ballet class. Since 2016, people in love with dance have been studying in our class❤! Our destinations:…

Moscow region, Krasnogorsk, Pavshinsky boulevard, 4, Penyagino • 8 (909) 644-41-51

NEON DANCE SCHOOL is a school of modern and pop dance! We will open the fascinating world of dance for you and your children, reveal its potential,…
Inquiry to institutions - order a service, check the price
Send a request - receive all offers by mail:
Don't want to call a bunch of establishments?
Dance school in Penyagino - prices
06/28/2022 Olga Filicheva: Hello! Do you have classes in August for a 14 year old girl? If yes, how often and how much do the classes cost?

Ballet class of Olga Vaganova GRAND PAS: Hello. Yes. There is a group of hip-hop 12-17 years old. Classes start in August. Two times a week. The exact schedule will be announced later. Subscription price is 8000₽. Please call me on this phone number <...>. And another question, did the girl study somewhere before?

10/11/2019 Victoria: Interested in dancing for a teenager 11, almost 12 years old, definitely in Krasnogorsk. How much does it cost, how many times a week, are there places without a level of training.

Ballet class of Olga Vaganova GRAND PAS: Good afternoon. There are places.<...>

08/16/2019 Julia: Good afternoon! We need to pick up clubs in the area of ​​​​Uspenskaya and Vilora Trifonova streets for an 8-year-old boy dancing (hip-hop, breakdance) and sports sections (sambo, wushu)

Ballet class of Olga Vaganova GRAND PAS: Good afternoon . In our school, modern directions are open. I invite you to the hip-hop group. I suggest you call on the phone and enroll the boy in a hip-hop group. We have a very experienced teacher. ))) <...>. Looking forward to your call! Sincerely, Olga.
Interesting facts
Most often, people are looking for "dance school", but there are other formulations, like a dance studio.
The most popular features of the found places: dance training.
There is a huge variety of dance styles in the world, therefore, as a rule, the range of dance programs offered by each individual school can be quite wide, or vice versa, it can specialize in one type of dance. Each dance school independently chooses the direction of its activity.