How to dance vallenato
Colombian vallenato: the music that inspires thousands
Facebook Twitter Google-plus Instagram Youtube
Share on facebook
Share on twitter
Share on pinterest
Share on whatsapp
Share on email
Share on stumbleupon
July 3, 2019
, 12:30 pm
, Bogotá, Culture, Music and Dance
Of all the great things that music is, being poetic is one of the most interesting ones.
Dancing is hugely important, but the lyrics that beautifully combine with rhythms and melodies are something to highlight as well! That's exactly what vallenato, born exclusively in Colombia, is all about!
There's isn't anything more Colombian and more local and autochthonous than vallenato, that's for sure! Although it has become popular all over Latin America, Colombia still holds the title of being the land where vallenato had the pleasure of being born. I'm pretty sure that most Colombians know the lyrics or some songs and have sung to it loudly at parties or social gatherings. But what's really special about vallenato is definitely the lyrics, which are usually so poetic and convey such beautiful, but tough messages that it's impossible not to be surprised! So, as you can imagine, vallenato is currently one of the most important cultural representations of Colombia.
Vallenato's basics
Meaning "the music of the valley" or "born in the valley," Colombians are extremely fond of vallenato as it's a form of folk music born in the Caribbean region.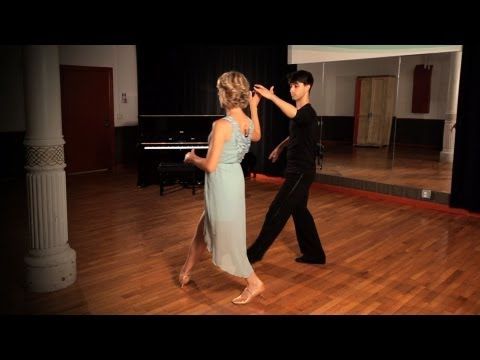 It's relatively young as it started developing around the 20th century and it wasn't always appreciated because its roots lie in rural areas and villages where the farmers used to sing and play their instruments as they traveled from town to town transmitting messages and news. This ensured that the high class turned their back on vallenato until some wealthy people in Valledupar (a small Colombian city) started to be interested and brought it to the social clubs. Originally, it was the lyrics that people were excited to hear, but with time, dancing to it also became popular. What's important about vallenato's lyrics is that they are usually an interpretation of the world through stories and poems that mix fantasy, realism, joy, sarcasm, and humor.
Vallenato is similar to cumbia due to the similarities between the instruments used and the melodies and rhythms that compose a binary rhythmic structure. The basic vallenato ensemble is composed of three instruments: the drum or box that descends from the African culture, the guacharaca or reeder that comes from the natives, and the acordeón (accordion) that was brought by European settlers (read our article about traditional Colombian instruments to know more).
A vallenato ensemble might also include a bassist, guitarist, and keyboardist.
© Photograph by https://s3.amazonaws.com
Like merengue, it was listed as an Intangible Cultural Heritage of Humanity at Unesco in 2015 and it has its own festival called Festival de la Leyenda Vallenata, which is celebrated annually around late April.
Dancing vallenato
It's very easy to dance to; just feel the beat and the lyrics, which are usually very poetic and inspiring. Remember that vallenato wasn't originally thought of as a dancing style, so the steps were created later in time and they are very basic, almost 100% intuitive when you hear the music (and when you do, it's almost impossible not to start moving due to its contagious and fun beat). Vallenato's dance is also very fast, so be prepared to feel rushed when doing it.
Want to learn?
Usually, there aren't dance lessons per se (at least not like salsa or bachata), though vallenato actually has four varieties or main beats, including porro and merengue, which are the ones you can dance to.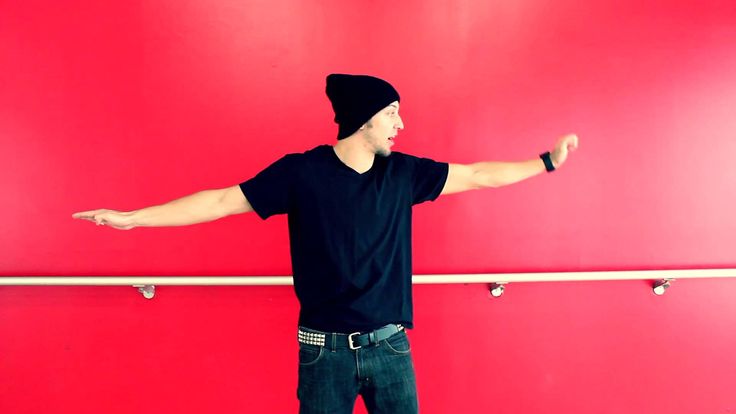 Zumba, for example, can also be danced with vallenato songs. So, if you want to learn, head to these places in Bogotá:
Class dance: they offer different types of classes (personalized, cooperative, and even choreography for quinceañeras or weddings). For more info click here.
Whee Dance Lessons: I recommend going to these lessons every Thursday at Meeting House. You'll learn to dance merengue and many other Colombian or Latin rhythms, as well as share the experience with other foreigners and locals (for free!). It's a hell of a good time, really!
You can also learn by taking a look at these Youtube videos that teach you the basics so you can practice:
Zumba with Salo -Vallenato Colombiano "Pa Mayte"
Como Bailar vallenato
Want to dance for fun?
This is the best way to dance vallenato because really, you just have to feel it in your body; that's it! Parties that include vallenato are usually a lot of fun and you'll find people singing out loud and really feeling it.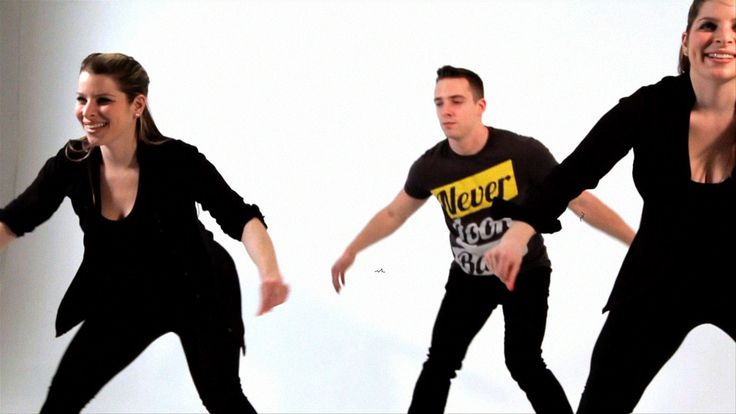 Even at weddings, it's very common to dance vallenato songs at "happy hour." Head to these clubs in Bogotá for the best night you can ever imagine!
Gaira Café: one of the most iconic places to hear and dance vallenato in Bogotá. Plus, the food is amazing as well. You might even get the chance to see Carlos Vives (see artists below) live because he owns the place!
La Cacik: it has live music every night so it's a lot of fun, but it's a good idea to make a reservation as the place is always packed.
La Casa en el Aire: inspired by the famous song (see songs below), this club has amazing decorations and details that'll make you feel inspired to dance for sure!
© Photograph by Rodrigo Salazar on Flickr
Colombia has hundreds of well-known vallenato singers, so choosing a few is actually difficult. Here are some of the most popular ones.
Famous vallenato artists and songs
Rafael Escalona (he's a true master and inspiration for thousands!)
Silvestre Dangond (one of the modern ones and very popular in the country!)
Diomedes Díaz (his lyrics are poetry, it's as simple as that!)
Carlos Vives (every single person in this country loves him, of that I'm sure!)
Binomio de Oro (they are great!)
© Photograph by http://woodbridgelibrary.
org/
Songs:
Here are the "to not be missed" vallenato songs:
La casa en el aire by Rafael Escalona (beautiful lyrics!)
La gota fría by Carlos Vives (this is pure joy, pure vallenato, pure happiness!)
Tu eres la reina by Diomedes Díaz (very romantic and catchy!)
Vivo en el limbo by Kaleth Morales (everyone in Colombia knows this song!)
Que bonita es esta vida by Jorge Celedón (a hymn of life to sing out loud!)
If you want to listen and dance to more vallenato songs, click on this Spotify playlist and start enjoying it!
Vallenato was born as a form of communication and built on cultural traditions used to convey messages and express identity. So, it tells stories and connects people through their melodies. Please do yourself a favor and have the pleasure of enjoying and feeling some of the most amazing lyrics you could ever hear! And that's why a trip to Bogotá isn't complete without some good Colombian vallenato!
Read our articles about champeta, salsa choke, and other Colombian dance styles to know more.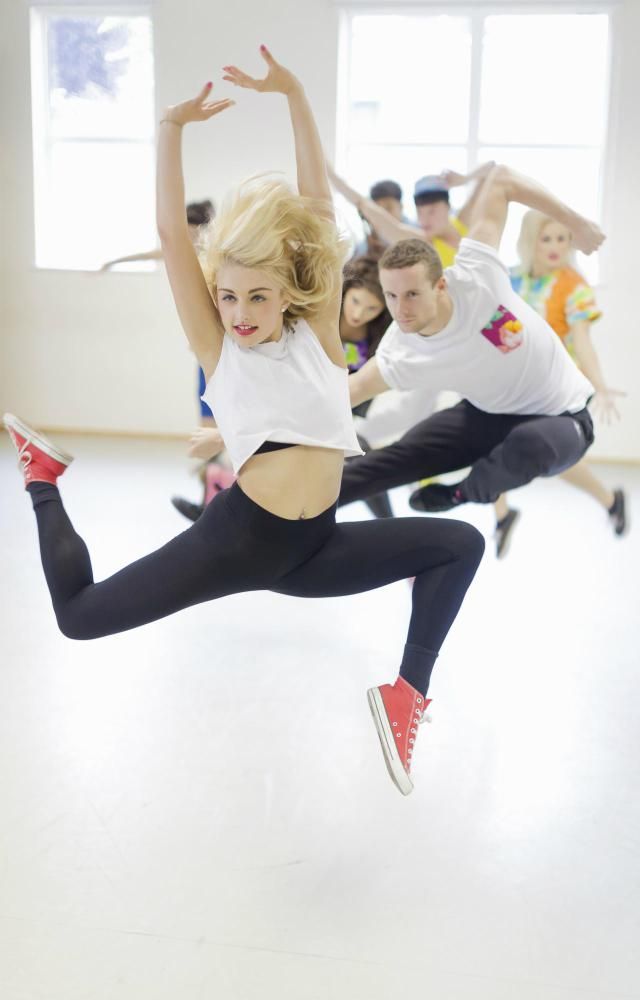 Was this article useful? Do you know other cool facts about vallenato? Or maybe an experience you would like to share? Please share and/or comment on this article, and visit our homepage Colture to take a look at my articles and many others to find more essential information about Bogotá before and during your trip.
Share on facebook
Share on twitter
Share on pinterest
Share on whatsapp
Share on email
Share on stumbleupon
Previous Post
Top 3 five-on-five football (soccer) courts in Bogotá
Next Post
Markets in Bogotá part 1: two markets, two special dates
Booking.com
Newsletter
Colture's Community Deals
Get $10.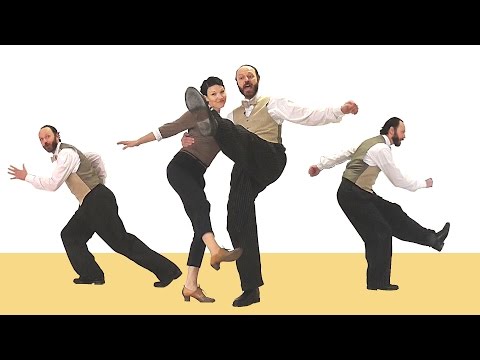 000 pesos OFF
to Learn Spanish at
Whee Institute
+300 reviews +No books or Broing classes
Events now
Colture - See places through the happiness glasses
Colture is a project to show places from a happiness perspective.
We want highlight and bring together all the amazing things from the places that are dear to us!
Join our community, comment and share!!
Do you want to advertise in our newspaper? /¿Quiere publicar su anuncio en nuestro periódico?
For other things / Para otros asuntos
Learn Spanish in Colombia
Copyright © 2018 Colture
Facebook Twitter Google-plus Instagram Youtube
Colombia in 5 steps: Move to the beat
April 26, 2018 colombia4u
Share whith yours friends:
Colombia is a country of colors, flavors and rhythms marked by diversity.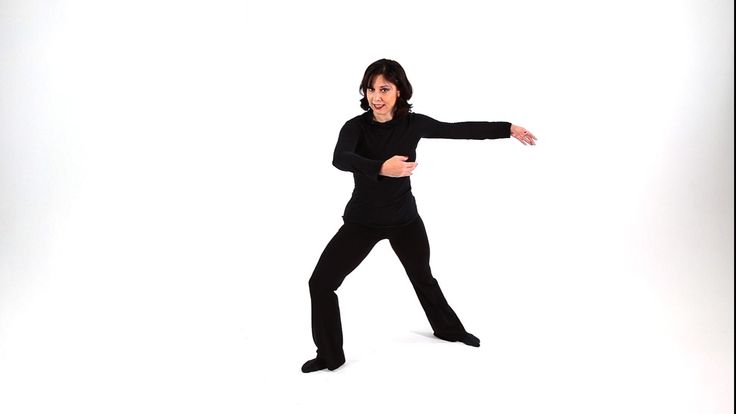 It's easy to contrast the green of its mountains with the yellow of the sand or the blue of the sea, and when it comes to music something similar happens. Each region has a different type of music, encouraging you to move and which, at times, brings you back to colonial times. In this article we take a tour through the lands of the most popular Colombian rhythms, so that you can get your suitcases, your ears and your dance steps ready.
---
1. Vallenato, with accordions and legends
This genre, which uses the accordion as one of its main instruments, has its origins in the Colombian Caribbean, where people sat outside their homes to enjoy the afternoon heat, while drinking a beer, listening to vallenatos and effortlessly putting together a parranda*. Little by little this rhythm began acquiring new nuances and caught on in colder regions, like Bogotá. Nowadays it's very common to listen to Vallenato in a taxi in any Colombian city, throughout the neighborhoods or while walking around the center.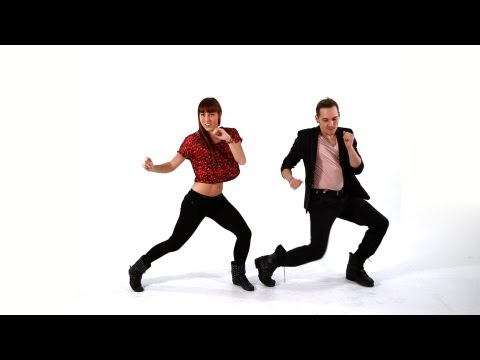 Its fame has grown with colombian festivals like Valledupar the emblematic Festival of the Vallenata Legend, one of the best festivals and cultural events in Colombia, celebrated every year. This year it will be celebrated from April 26 to 30, 2019 and the honoree will be popular singer Carlos Vives. Find all the information for this event at the festival's official page.
*Parranda: A party with drinking and dancing
Join the Festival of the Vallenata Legend and enjoy each musical presentation / Photo source
---
2. Cumbia,
"ay mira que en Barranquilla se baila así"
This musical genre is played in many Latin American countries, however, it's originally from Colombia. African slaves, during the times of colonization, invented percussion instruments to tell stories of romance and flirtation through music around the fire.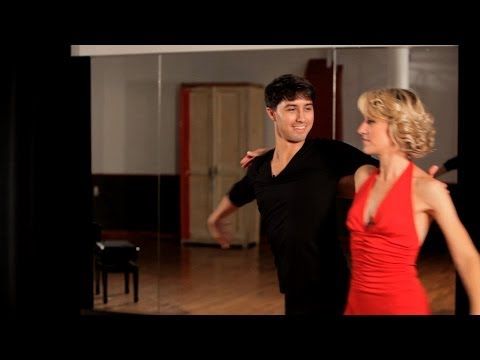 During this dance, the woman moves her hips slowly, taking short steps while dragging her feet and shaking her wide skirt, while the man makes a circle around her, courting her.
All of Colombia dances cumbia during the month of December, and in the Colombian Caribbean it's common to hear it throughout the year. So, if you plan to visit Barranquilla you can also take the opportunity to listen to this rhythm some more in the Interactive Carnival Room, Elsa Caridi; or you can go a step further and enjoy local folklore on a Barranquilla Party Bus Tour.
In her famous song Hips don't lie, Shakira, along with others, moves her hips to the rhythm of cumbia:
---
3. Champeta, Cartagena's reggaeton
Champeta in Cartagena was originally used as a way to derogatorily refer to the Afro-descendant and marginalized population of the city. However, with the turn of the century, new music labels arrived that modified the language of the songs and relaunched Champeta with young and talented individuals.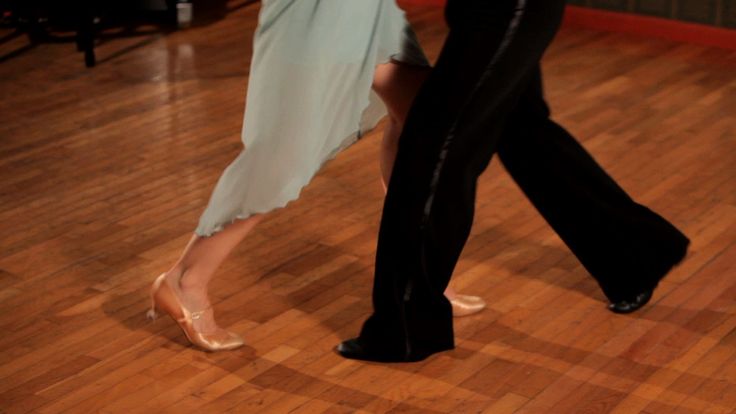 Soon, this musical rhythm was playing in the elite clubs throughout the city and has since become a large trend.
Currently, Champeta in Cartagena is part of the coastal culture. A 10 minute walk from the walled city, there's a club called Bazurto Social Club, a place where one of the most representative groups of this genre was born: Bazurto All Star.
If you'd like to complement the cultural experience, you can visit the Bazurto Market in a Tour to Cartagena where, along with the flavors and the hubbub of its people, you can learn about how Champeta became part of the city.
Explore the entire city with A City Tour through Cartagena
---
4. Salsa caleña, from Cali with love
With airs of son, jazz, mambo and bolero, salsa is a musical genre born in the Antilles. In Colombia it gained strength during the 60's and 70's, to the point that many cities like Cali adopted this genre as their own.
Cali is known as the salsa capital of the world; why you ask? There are more than 90 salsa academies and about 120 establishments to go out to a pachanga*.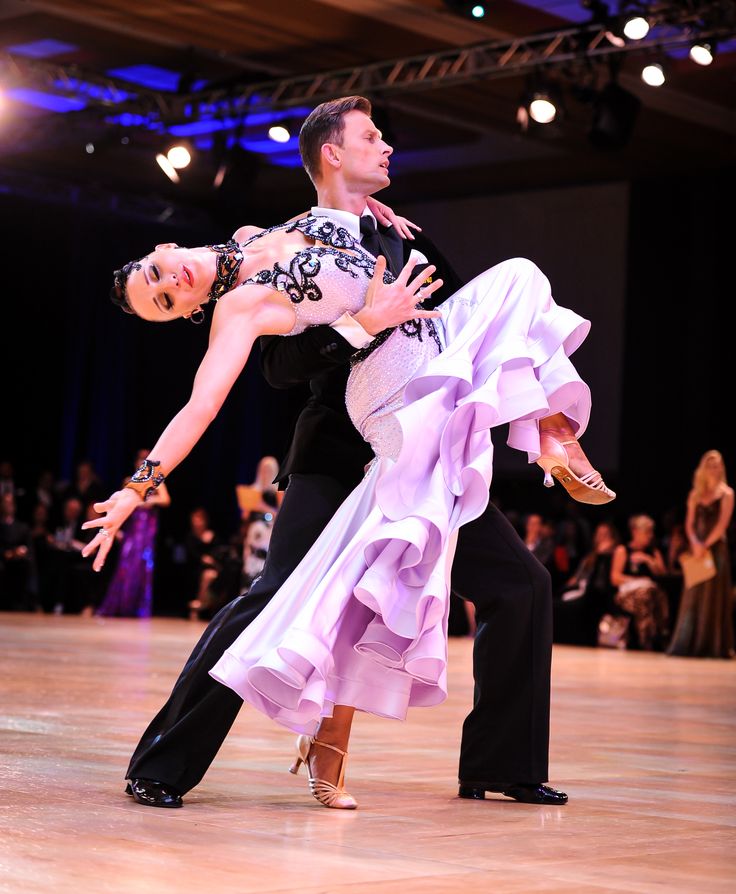 If you go up to San Antonio to see the city from above, or if you take a walk through the center or enter any store, this rhythm will quickly reach your ears. It is, without a doubt, the sound of the city! So when you visit Cali we suggest that you to get ready to dance with a salsa lesson.
Every year at the Cali Fair, which takes place beginning December 25th, hundreds of music lovers, collectors, dancers and people passionate about salsa, gather around at a pachanga* to celebrate.
*Party or social meeting that almost always involves alcohol
Let yourself be seduced by the salsa caleña
---
5. Calypso, the islander's music
The Island Group of San Andrés, Providence and Santa Catalina combine the best of Colombian culture and the Antilles; that's why its musical mix is ​​fascinating. The musical genre par excellence across this group of islands is that of Calypso. This rhythm, born in Trinidad and Tobago, uses metallic drums, violin, guitar and maracas as its main instruments.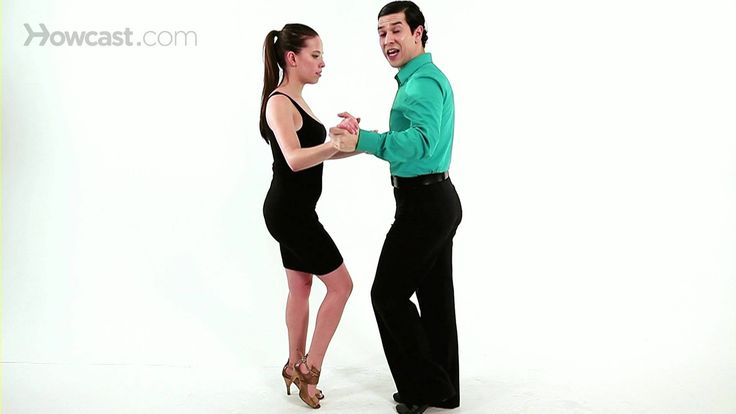 It's usually sung in Creole - the dialect of the island group- and Spanish.
It's not uncommon to hear Calypso in the rest of Colombia, so if you want to experience this vibrant rhythm, we advise that you visit San Andres and also visit one of the largest coral reefs in the world.
Reserve your tour of San Andrés here
---
Bonus: Carranga, the countryside's rhythm
Born in the 1970s, this musical genre from Boyacá is one of the representative rhythms of the Andean region. The way to dance it is in a waltz while enthusiastically moving your hands. Currently, this music is being combined with rock, as done by the Rolling Ruanas, in order to attract more audiences.
The towns surrounding Bogotá commonly to listen to Carranga and, unlike along the Caribbean coast where it's music often invades the streets, Carranga is a rhythm confined to festivals, festivals and concerts.
---
Let yourself be carried away by the most popular Colombian rhythms and have fun dancing until dawn.
Explore the colombia lifetsyle and experience an unforgettable vacation in South America and discover the best travel experiences in Colombia with Daytours4u.
By: Laura García Betancur, journalist and Colombian audiovisual communicator from the University of Manizales, Colombia
Vallenato Origin and Instruments
Vallenato ( Spanish pronunciation: [baʝeˈnato]), along with cumbia , is a popular genre of folk music in Colombia. It mainly comes from the Caribbean region of Colombia. Vallenato literally means "born in the valley". The valley that influenced this name is located between Sierra Nevada de Santa Marta and Serrania de Perija in the northeast of Colombia. This name also applies to people from the city where the genre originated: Valledupar (from a place called Valle de Upar - " Valley of Upar"). ). In 2006, vallenato and cumbia were added to the Latin Grammy Awards category.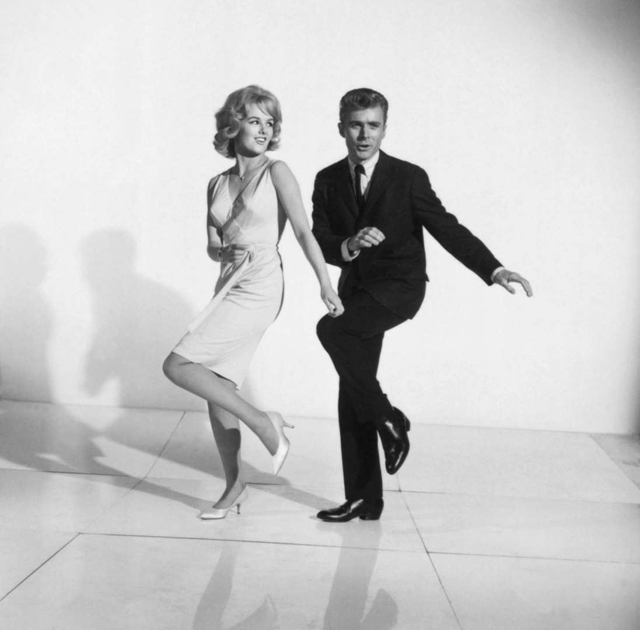 According to UNESCO, the traditional Colombian vallenato music is an intangible cultural heritage in need of urgent protection. [1]
Spanish Music
American Indian Cultural Traditions
Caribbean region
Caribbean0034
Origin
This form of music originated from farmers who, following the tradition of Spanish minstrels ( juglares in Spanish), traveled the region with their cattle in search of pastures or sold them at cattle fairs. Since they traveled from city to city and there was no fast communication in the region, these farmers served as news carriers for families living in other cities or villages. The only form of entertainment during these trips was singing and playing the guitars or local gaita flutes known as kuisi in the Kogi language, and their form of news transmission consisted of singing their messages.
In the first form, vallenato was played with gaita flutes, guacharaca and caja, and later other instruments, such as guitars, were borrowed.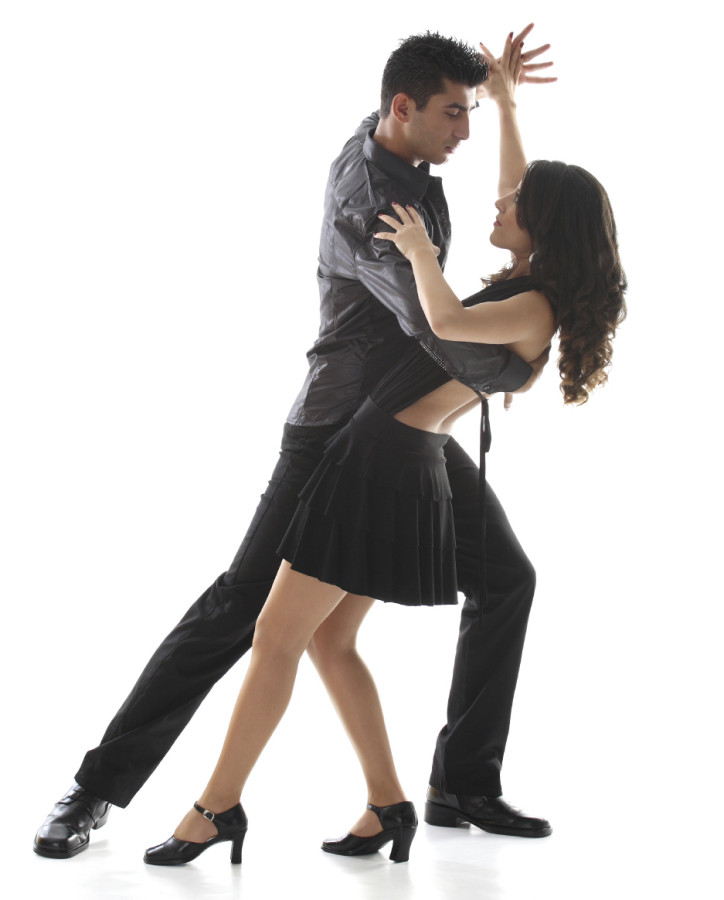 These troubadors were later influenced by European instruments: the piano and the accordion. Impressed by the sound of the accordion, the troubadors probably later acquired accordions from Aruba and Curaçao. Vallenato was considered the music of the lower class and farmers, but gradually began to infiltrate every social group in the middle of the 20th century.
Don Clemente Quintero - a prominent member of the local elite - was a lover of this music, usually accompanied by spirits, which was a form of entertainment for this almost isolated region. Then he decided to start parranda (party) in a very strict Valledupar social club with friends. This brought recognition to the music and it became a regular feature at parties, carnivals and gatherings, not for dancing, but for listening to these stories juglares [ citation needed ] .
Alfonso López Michelsen, a prominent Colombian politician, showed interest in the region because his ancestors and wife were born there.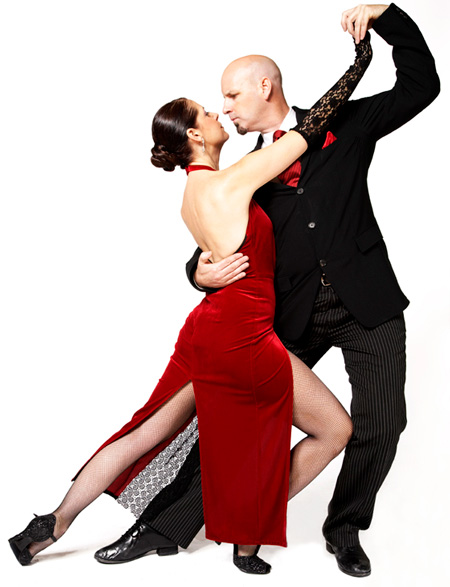 As a senator, he insisted on the creation of the Department of Cesar and at 1966 became its first governor. Upon taking office, they created the Vallenato Legends Festival with writer and reporter Consuelo Araujo Noguera and Vallenato composer Rafael Escalona.
Instruments
His three traditional instruments:
Kakha vallenata : a small drum held between the knees and played with bare hands. It was used by African slaves brought by Europeans. Similar to a tambora drum.
guacharaca : A wooden, ribbed stick similar to sugarcane, accompanied by a fork that emits a grinding sound when rubbed together. It is about 18 inches (45 centimeters) long and 1 inch (3 centimeters) in diameter. It was used by the natives to imitate the song of the guacharaco, a bird from the region, for hunting and performing dance rites.
accordion : three-string button, German accordion origin. It has three reeds per note and different keys: ADG, GCF and BbEbAb ("5 Letras"). Accordions in Colombia and Panama sometimes make custom keys, especially for vallenato and cumbia.
Four Rhythms
Vallenato consists of four beats or "arias", which differ in their rhythmic structure and the chord structure of the melody given to it by the accordionist. These are son, paseo, merengue and puya. Son and paseo have 2
4 time, merengue and puya 6
4 time. [2]
Son of plays with a strong accent and a cadence accentuated by the low notes of the accordion on his left side. Usually it's sad and slow.
It is believed that Paseo is an offshoot of son of . Its speed can vary and is by far the most widely recorded air.
Puya's main difference from meringue is the length of his lyrics. Over the past 40 years, accordionists have started playing it faster, and each of the three instruments used in vallenato, has a solo. It is considered the oldest of the four "airs", rooted in an ancient Indian dance Sierra Nevada de Santa Marta .
Merengue is often confused with the Dominican genre of the same name, probably brought by related African tribal groups. It has a more narrative style and is often used to play décimas , a 10-line format with internal rhymes introduced by the Spanish in the 16th century.
Piqueria
Piqueria vallenata is a type of typical musical showdown of Colombian Caribbean and Vallenata folklore. As in Contrapunteo Joropo, or trova paisa in music, the participants in the process demonstrate their improvisational skills in constructing verses that challenge their opponent. This type of musical confrontation arose from chance encounters between Vallenatos minstrels who roamed the northern part of Colombia, igniting revelries and demonstrating their talent on the accordion and the art of improvisation, clashing with songs and rhymes.
One of the most important meetings of Piqueria was between Emiliano Zuleta and Lorenzo Morales, vallenato accordionists. [3] At this meeting, the popular song "La Gota Fría" appeared, played in the most popular version by the Colombian singer Carlos Vives.
Vallenato festivals
Colombia hosts many Vallenato festivals every year, such as:
Vallenato Legends Festival: Every year at the end of April, the city of Valledupar hosts Festival de la Leyenda Vallenata (Festival of Legends). During the festival, a competition is held in which the best 9 interpreters0007 Vallenato compete for the title Rey Vallenato (Vallenato Accordion King), "verseadores", composers of new songs, "guacharaqueros" and "cajeros" are also awarded in three categories; professional, fan and baby. The festival also includes shows from the recording industry's orchestras.
Cradle of the Accordion Festival: (festival cuna de accordeones) This festival has been celebrated every year since 1979 in Villanueva, La Guajira, next door to Valledupar. The festival is similar in format to the Vallenato Legend Festival but also includes a category for senior accordionists over the age of sixty.
Other festivals of Valenato

Festival Valenato in Bogota, Colombia
Composers, singers and Jullara Valenato
thanks to the festival of Vallenato legends, this musical genre has become known throughout the region, including the Venezuela region, and when the popular tiesella is popular. Escalona", based on the life of the composer Vallenato, Rafael Escalona, ​​was shown on national television (with superstar Vallenato Carlos) Vives as Escalona), vallenato became widely known in Colombia and abroad. Some notable traditional vallenato players are Guillermo Buitrago, Alejo Duran, Enrique Diaz, Emiliano Zuleta, Luis Enrique Martínez, Abel Antonio Villa and Lorenzo Morales. Other important characters such as Tobias Enrique Pumarejo and Rafael Escalona never played any instrument but were important songwriters of very famous songs in Latin America.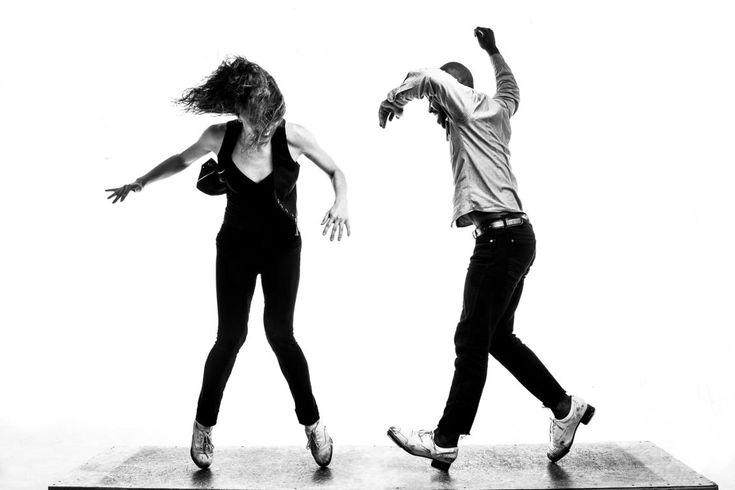 Other notable Colombian musicians who sing vallenato are Diomedes Diaz, Jorge Oñate, Ivan Villazon, Nicolás "Colacho" Mendoza (accordionist and composer), Juan Humberto "Juancho" Royce (accordionist and composer), Omar Geles (accordionist and composer). composer), Israel Romero, Peter Manjarres, Sylvester Dangond, Rafael Orozco Maestre, Los Gigantes Del Vallenato, Gali Galiano, Lisandro Meza and others.
The current ambassador for the genre is Carlos Vives, who gradually helped vallenato gain worldwide popularity by combining traditional vallenato music with pop/rock music, a subgenre that has come to be known as "vallenato pop".
Vallenato musical orchestras and groups
The traditional vallenato has evolved into an orchestral-type musical group. Over the years, some bands have begun adding instruments and a group choir to support the main singer, commonly known as "ay omberos". With these changes. Some of the instruments added or used by some orchestras were: bass guitar, the congas drums, timbal set, percussion set, maracas, guache, electric piano, spanish guitars, tambourines, cowbell, electric guitar, saxophone, accordion, violin, among others .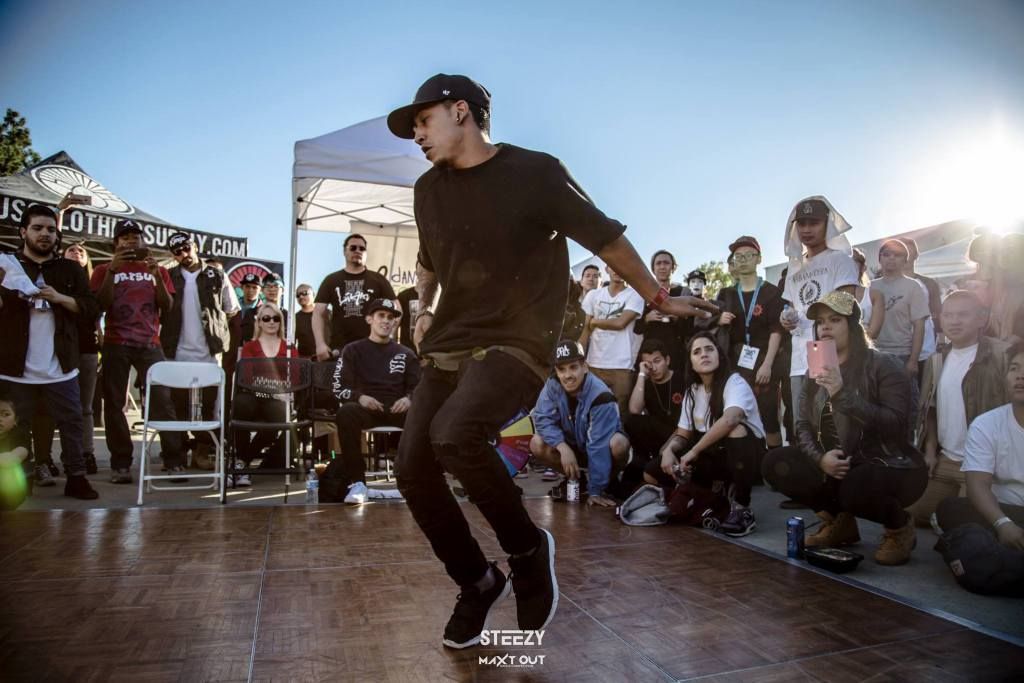 These bands also started fusioning local genres towards Vallenat, usually with cumbia, porro sabanero, gaitas (a group of gaita flute translators), merecumbe and joropo. Some bands seeking a wider audience have begun to mix vallenato with other international genres such as salsa, merengue, rock, classical music, reggae, reggaeton, ranchera, techno and house. Some of these mixes didn't become very popular due to their experimental sound.
La Nueva Ola (New Wave)
La Nueva Ola belongs to a new generation of vallenato bands and orchestras that have created a unique sound for themselves, while retaining some of the essence of their predecessors. Calet Morales is considered the leading artist of this young wave of vallenato music groups, even after his death in a car accident on August 24, 2005. The current leader is Sylvestre Dangond, who won five awards at the Premios Nuestra Tierra in 2009.
9 http://apoidea.lifedesks.org/pages/28768
External links
Media related to Vallenato at Wikimedia Commons?
(in Spanish) Vallenato Legends Festival website
The dictionary of the Royal Spanish Academy has the definition Vallenato.
Colombia
1. History of Colombia
"As music leaves its place of origin, it loses its original sound because it begins to change" Simon Calle, Columbia University ethnomusicologist and student of new Colombian music.
Colombia is known as the "country of a thousand rhythms", due to the mixing and introduction of elements of the musical rhythms of the Spaniards and Africans into folk motives, which formed the modern genres known throughout the world. At the moment, there are more than 1025 folk rhythms.
The history of the country includes: the indigenous society - the Muisca Confederation, the Quimbaya Civilization and the Tayrone Chiefdoms, and, from 1499, the arrival of the Spaniards, who initiated a period of seizure and colonization of land and the local population.
The first information about the music of Colombian Indians is contained in the chronicles of the colonizers. Of these, it is known that the Indians cultivated military music and celebrated victories with songs performed to the accompaniment of simple musical instruments - flutes, drums, etc.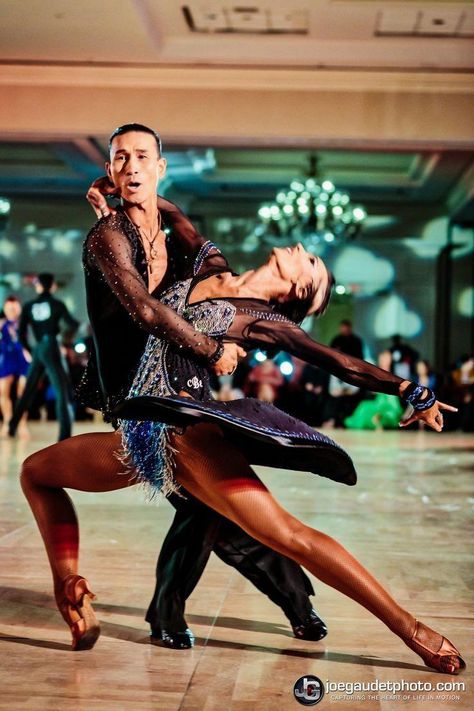 life. Mass dances with singing and music completed many collective works - harvesting, building a palace for the leader, etc.
The Spanish conquest (beginning of the 16th century) put an end to the independent existence of the music of local Indians. In some geographical locations, it was forced out or changed to the rhythms and demands of the conquerors, partially deformed under the influence of European elements alien to its nature. Relatively "pure" indigenous music is still preserved in some remote mountainous regions of Colombia and in territories remote from the centers of civilization.
During the 16th - 18th centuries. practically the only sphere of professional musical activity in the new society was the church.
Its heyday refers to the 1st floor. 18th century and is associated with the name of the largest Colombian composer of the colonial era X. de Herrera y Chumacero, who owns numerous local masses, lamentations and psalms in the style of Italian and Spanish polyphonists of the 16th century.
Over the past decades, Colombian music has been promoted mainly with the support of major record labels, independent companies and the Colombian government through the Ministry of Culture.
2. Music and dance genres
Some of the best known genres are cumbia and vallenato. The most famous interpreters of traditional Caribbean and Afro-Colombian music are Totò la Momposina and Francisco Sumaque.
Cumbia is a complex rhythmic music that originated on the Atlantic coast of Colombia. Antonio Garcia, composer and student of this rhythm, claims that the rhythm arose from a dispute between Indians, Africans and Spaniards during the Conquest. According to him, Cumbia was born in 1680 in his city of El Banco, Magdalena.
In their original form, cumbia ensembles included only percussion and vocals; modern bands have been diversified by adding saxophones, trumpets, keyboards and trombones. It arose under the influence of local residents, combining both traditions. Some observers have argued that the dance was originally associated with iron chains around the ankle worn by captives and slaves. Others still believe that it came from Guinea, where there is a similar dance form called cumbe.
Vallenato literally means "born in the valley". Vallenato was first played by pre-Columbian Indians using traditional instruments. Along with cumbia, it is a popular folk music genre in Colombia, mainly from the country's Caribbean region.
Vallenato and cumbia were added to the Latin Grammy Awards in 2006 . According to UNESCO, the traditional vallenato music of Colombia is an intangible cultural heritage in urgent need of protection.
One of the unique Colombian festivals, La Tulpa Raimi: local music in the Sibundoy Valley, held annually on February 11 and 12 with the participation of indigenous peoples The festival of local music is a non-traditional scenario that encourages the recognition and visibility of indigenous artists of various musical genres. The origin of this musical format is an ancient tradition: the tulpa sits by the fire to study and teach, a place for meetings, dialogue and knowledge sharing.
3. Musical instruments
Guacharaca (guacharaca) - a wooden stick with ribs, similar to sugar cane, complete with a fork that makes a scratching sound when rubbed. 45 centimeters long and 3 centimeters in diameter. It was used by the Indians to imitate the song of the guacharaco bird, for hunting and performing dance rites.
Caña de millo (de Millo flute or hollow whistle) is made from cane, corozo, millet, corn, sorghum, millet and is 20 to 30 centimeters long. It is an open tube at the ends, with four finger holes. It is an indigenous instrument used on the Colombian Caribbean coast.
Caja vallenata (vallenata box) - a small conical drum with one head and tension rings at the base. For the convenience of the game, it has a conical shape - a little wider at the top than at the bottom. It is made from a hollow tree trunk 40 cm high and 30 cm in diameter.
Kuisi (Colombian bagpipe) - a flute made from a hollow cactus stalk, with beeswax and charcoal powder for the head, with a fine nib made from the feather of a large bird for the mouthpiece.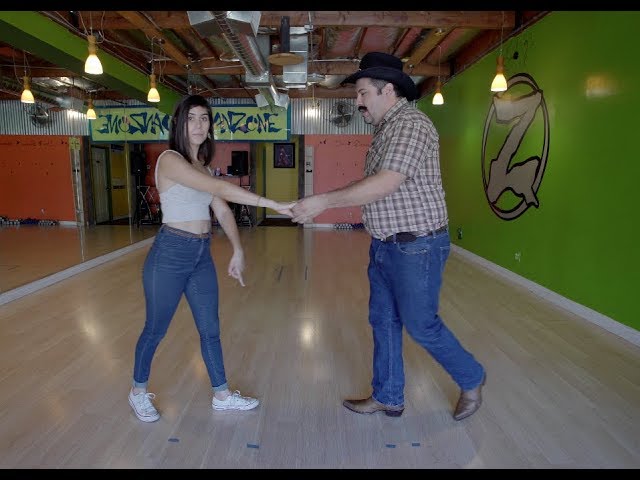 Gull, turkey and eagle feathers are among the most commonly used feathers. It is called a bagpipe because of the similarity in sound with the sound of peak bagpipes in Spain.
Guache (gouache) - has a cylindrical body, originally made of guadua or bamboo and filled with condenso seeds, these seeds are most often used because of their persistence and characteristic sound. Currently made of metal (stainless steel or brass), with grooves or perforations inside and impact elements such as seeds, pebbles and glass shards placed in this cylinder. 10 cm in diameter and 40 cm long.
Manguare (mangure) - used by the Amazonian indigenous communities to convey messages of rites, declarations of war and even love. Sounds can be heard at a distance of 20 km.
It consists of two stems, one thinner than the other. It is beaten with two wooden hammers, the thickest end of which is wrapped in a black rubber band braided with a net.
Capador
The generic name Capador is found mainly in the departments of Cundinamarca, Santander, Tolima and Huila.