How to dance at winter formal
Tips and Tricks – The Fourcast
February 8, 2012
AWKWARD TO AWESOME Just a few simple tricks can transform your night at Winter Formal from a mediocre event into a  night to remember. Art by Megan
As a senior, I am a seasoned veteran of high school dances. While I'm still no expert, three years of Winter Formals have bestowed upon me at least a few tips and tricks for a smooth night.
One thing I do know is that there are two types of girls at Hockaday: those who enjoy Winter Formal and those who do not. If I were to draw a Venn diagram of this phenomenon, the only (and quite conditional) overlapping point would be that both parties enjoy the cheesecake cubes they always have at the refreshments table (I'm pretty sure they're there every year).
And I'll admit it: I'm of the latter group. The only reason I thought my freshman year Winter Formal was fun was because of the extremely low expectations I had for that night. A Hockadaisy who had only learned of the existence of Winter Formal a week before the announcement of the theme, I had no idea what was going on.
(Freshman bus? Asking a date? Why is this dance named after that Relient K song?)
However, based on my experience with the eighth grade Valentine's dance, I was sure that the entire night would consist of trying to squeeze into awkwardly exclusive dance circles and subsequently giving up and retreating to refreshments. Lather, rinse, repeat.
So let's start from the beginning: pictures. Also known as the time during which your parents think of every possible way to position you, your date and your group on the stairs, in the foyer, beside the pool, on the front lawn, in front of the limo, inside the limo, and the list can go on as long as you can think of a preposition.
There are two ways you can come out of the chaos that ensues from continuous flash and "say cheese" mantras: either with good pictures or with bad ones. The picture-taking process may become tedious after 10 minutes of smiling, but it's much better to stick it out than to look back on your Winter Formal pictures and wonder what traumatizing event must have happened to you on the way to picture-taking.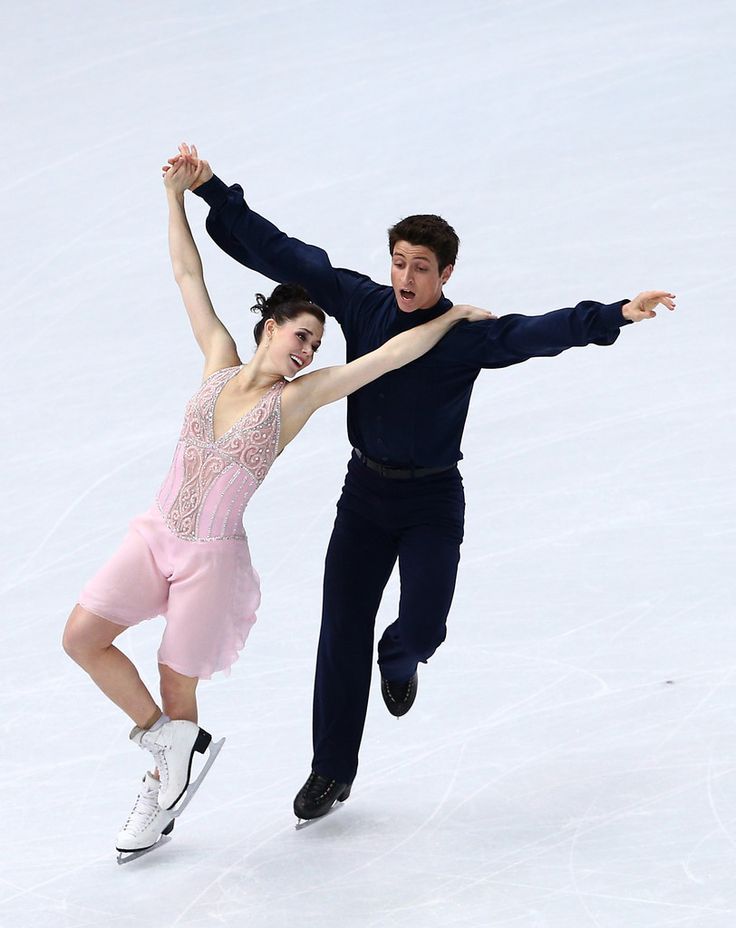 Your parents will want to take pictures of you; there is no stopping this. So if you can't beat them, join them. To minimize the amount of time this takes, make a deal to take a maximum of three pictures for each pose.
After dinner, your limo will probably take you to the Winter Formal venue. The next 10 minutes are the most disorienting of the night. The few minutes after arrival at the dance is something I like to call your "Five Minutes of Fame." People will start giving you hugs and greeting you and asking you to introduce your date and take a picture with him. But as all celebrity D-listers know, the attention never lasts.
After those five minutes of greetings and small talk, you will be left alone to navigate the perilous jungle of a school dance. This is the best time to stick close to your group. The alternative, trying to join a dance circle alone, is probably the most awkward experience you will ever encounter.
No one can hear you say anything unless you tap him on the shoulder; no one will let you in because there is never any room; and thus you are left dancing alone, just one step shy of looking like you are part of a group.
Sticking with your friends can prevent any of this from happening. If you're not the dancing type, you can always find something else to do—play poker or scavenge for drinks, for example.
Yes, awkward encounters with acquaintances, strangers and teachers will occur at Winter Formal. I don't think I could actually list the possibilities; it is just inevitable when you stuff a room with over 800 people. But no matter what happens, I contest that you will find refuge in the bathroom. When in doubt, just excuse yourself from your date and head on over. He may think you have a bladder problem, but a break from the chaos outweighs this piece of judgment. At least, in my opinion.
But above all of these tips, I really think that a positive attitude is what makes Winter Formal fun. If you can keep calm and carry on, nothing will deter your night.
– Kristin
What To Wear To A Winter Formal Dance
When it comes to winter formal dances, what you wear can be just as important as where you go.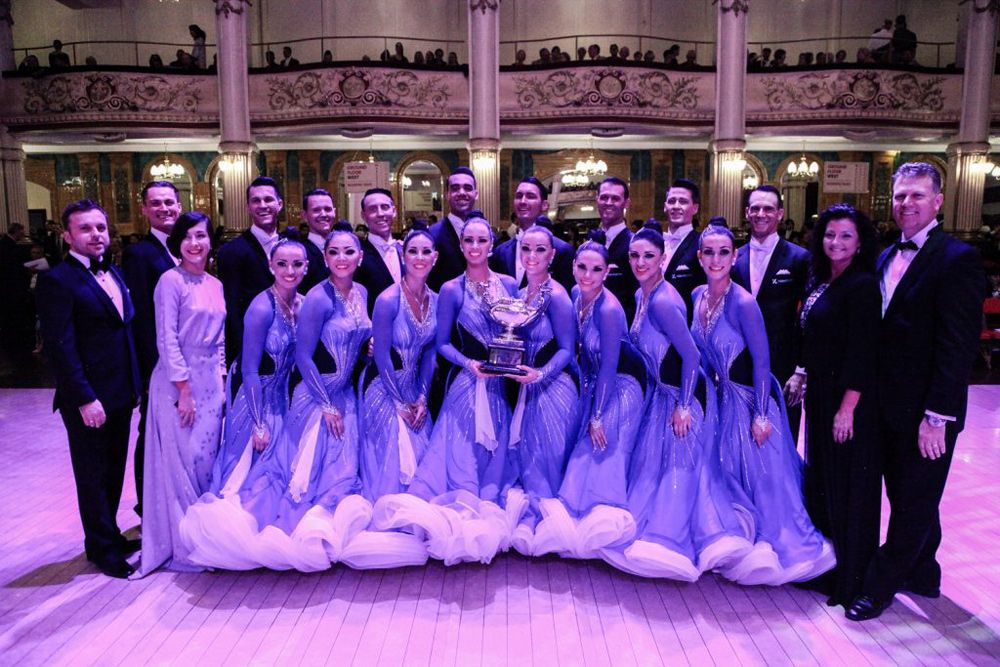 After all, you want to look your best for your date, no matter what the occasion. Here are a few tips to help you choose the perfect outfit for a winter formal dance. First and foremost, you'll want to choose a dress that is both comfortable and flattering. If you're not used to wearing dresses, this can be a challenge. However, it's important to remember that you don't want to be uncomfortable all night. Choose a dress that you can move in and that you feel good in. Next, you'll want to consider the color of your dress. While black is always a classic choice, you may want to choose a dress in a more festive color. Red, green, and gold are all great choices for a winter formal dance. Finally, don't forget to accessorize! A pair of earrings or a necklace can really dress up an outfit. And, of course, don't forget your shoes. Heels are always a good choice, but make sure you can walk (and dance!) in them before you commit to wearing them all night. With these tips in mind, you're sure to find the perfect outfit for your winter formal dance.
When you're preparing for your winter formal dance, you're frequently reminded of sparkling sparkle. If your long or short dress is metallic or glitter, it can be dressed up for a fancy school dance. Lace and embroidery are timeless classic styles that will never go out of style. Short will allow you to select your desired length as long as the dress is formal enough for you to wear it. It's as simple as wearing a long winter formal dress to keep it formal. Wearing a short dress is an excellent way to avoid casual styles such as sundresses and maxis.
Dress pants, a collared shirt, and a tie are appropriate for formal dances. If you're worried about the age of a traditional tie, a skinny tie is a good choice. They're both dressy and easy to wear, and they look especially great on younger men. While you may be able to duplicate the tie in casual dances, try to dress better than you would in class.
Bright, seasonal shades like burgundy, royal blue, emerald, and metallic colors like silver and gold will add a touch of sophistication to your room.
Wearing long sleeves is a great way to stay comfortable. Wearing a long sleeve design is an excellent way to dress for winter formal occasions.
If you're wearing a musculine semiformal dress shirt, you'll want to go with a conservative dark suit. If you want to wear a vest that matches your suit, you can do so. Tie-fitting clothing is recommended in most cases, though it can be worn in some cases. You should put on a tie if you are unsure.
Wearing a lightly bedazzled pantsuit with a ruffled hem and heels is the ideal anti-dress for the biggest party of your life. The pants will make you dance all night long if you wear them.
What Is A Winter Formal Dance?
Credit: thevisionmsms.org
Winter formal dances are typically held at the end of winter, around March or April. They are usually semi-formal or black tie events, and often have a theme. Winter formals are a chance for students to dress up and have a fun night with their friends before the end of the school year.
It is not always the case, however. In most places around the world, it is not always necessary to wear formal attire to social gatherings. Denim is commonly worn to a formal dance in many European countries. Wearing this outfit is not only more casual than wearing formal attire, but it is also more comfortable. This might be more appropriate for certain climates. People may be willing to express their more lighthearted side without fear of breaking the law. Regardless of why, it is critical to remember that not every formal dance necessitates formal attire. Many people enjoy attending informal dances in less formal clothing than they do at formal events. With this, they can demonstrate their style and make new friends.
What Do You Wear To A Winter Formal High School Dance?
Credit: www.pinterest.fr
Assuming you are asking what to wear to a winter formal high school dance as a student, you would generally wear a formal dress or a suit. For girls, this would typically mean a dress that is knee-length or longer, and for guys, this would mean a suit with a tie.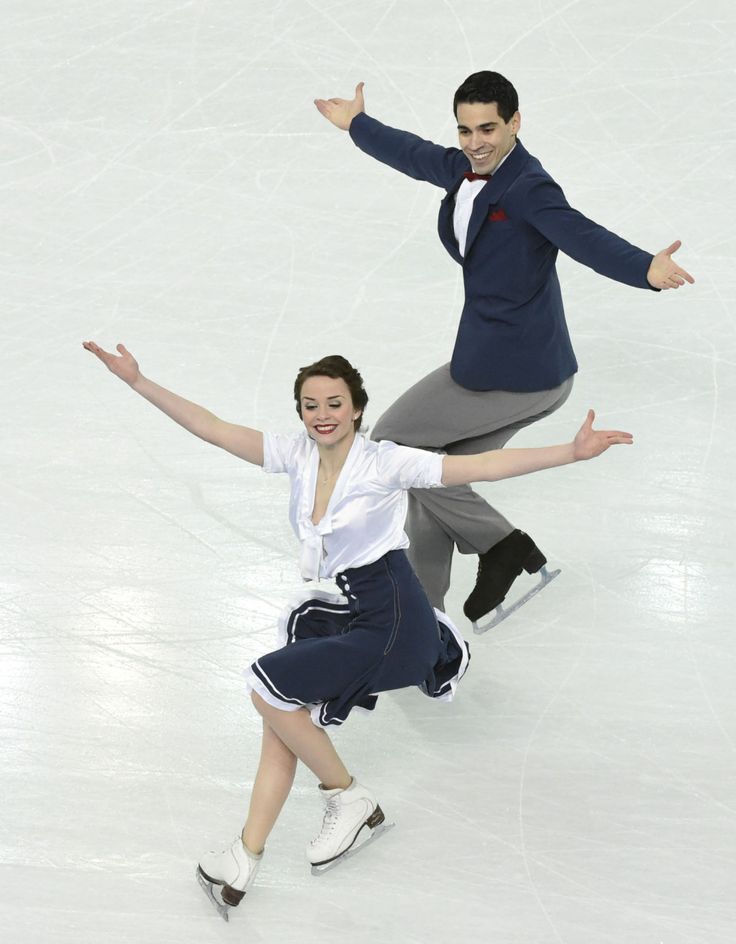 Of course, you can always ask your school or the person organizing the dance for clarification on the dress code.
It's a good idea to wear a glittery dress in the colder months. A dark jewel tone, such as red, blue, or emerald green, would be ideal for a sequined dress. If you don't mind sequins, you might want to check out a gold or silver lame. One of the most sophisticated winter trends is the use of white after Labor Day. A snowy white sheath dress with long sleeves will keep your legs looking out for you. Even if you're going to a winter formal, the little black dress can be worn to almost any event.
Accessories are required for winter formal events. Wearing a hat or cap, as well as appropriate gloves, can add both warmth and personality to any outfit. Jewelry, on the other hand, is an excellent choice because it can be both stylish and understated. Make sure your outfit is coordinated by pieces that complement it, but don't overdo it.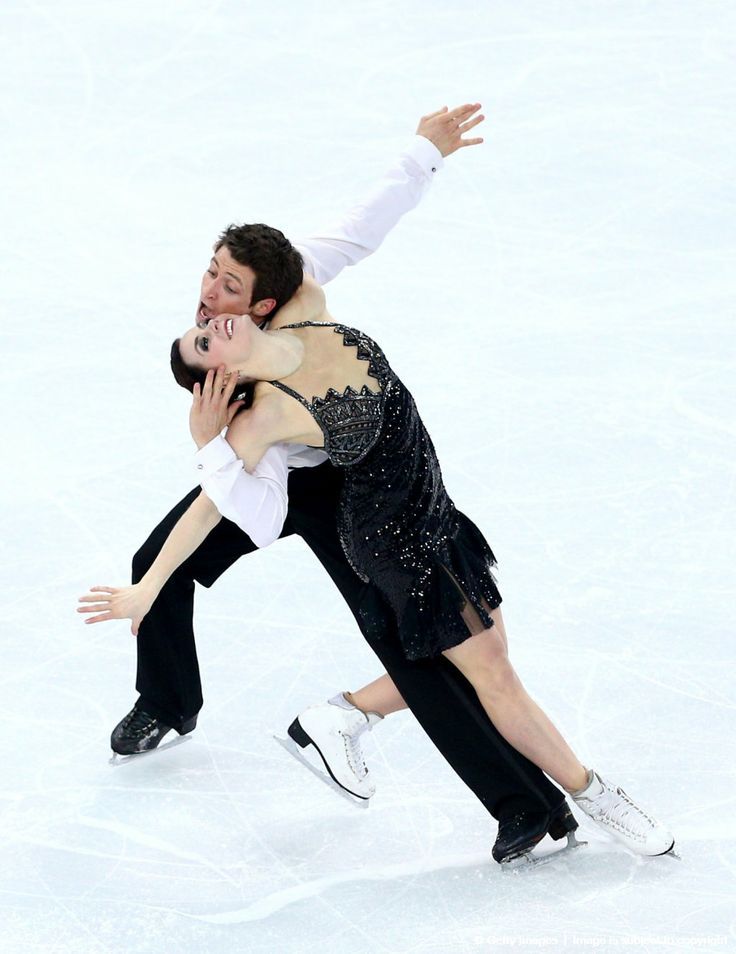 The appearance of over-sized or over-the-top items can be out of place. Dressing for winter formal events necessitates an understanding of the specifics of the occasion. Most of these events are extremely formal, so black tie is usually required, especially evening gowns or tuxedos. Dress for a suit that fits the bill by selecting thicker fabrics such as tailored suits that are both comfortable and durable. Hat and glove accessories can add warmth and character to your ensemble, while jewelry should complement your outfit but not overwhelm it.
What To Wear To A Winter Formal
What are the necessary formal dress codes for winter formal? The traditional winter formal attire consists of a black or dark colored dress or suit with a matching belt, accessories, and shoes. In addition, you will need to bring a shawl, scarf, or wrap to keep you warm and cozy.
Is Winter Formal Like Prom?
Credit: www.pinterest.com
There is no definitive answer to this question as it depends on the school and the students involved.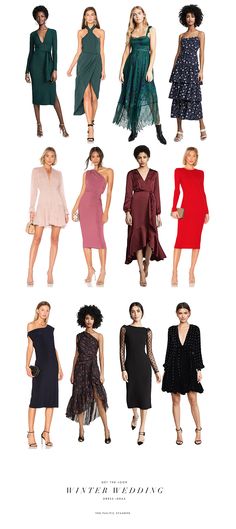 However, in general, winter formals are not as elaborate or expensive as proms. They may be held at the school or at a local venue, and typically involve students dressing up in semi-formal attire.
The idea of a dance with winter formal isn't overly emphasized. What should a student wear to prom; how should a makeup artist work their makeup; how should they ask a special someone to join them at the dance; and how should they ask this special someone? It is more effective to waste time doing the formal rather than having fun.
A formal winter formal is a high school dance that is typically held in the winter. The school would also sponsor the event, with the student body representative acting as a host. During the school year, there is frequently a homecoming dance and a prom. Every year, students at high schools hold a winter formal dance. When you go to prom, you must dress in formal attire. A dress, tuxedo, dress suit, including a bow tie, a dress shirt, a vest or cummerbund, and dress shoes are examples of formal prom attire.
You can wear any type of formal attire to a formal winter formal. Dress, tuxedo, dress suit, dress, shirt, and shoes are all appropriate formal attire for winter formals. You can also go for a dress with a skirt that falls below the knee or one with a higher neckline. A tiara, a veil, and heels can all be worn in a formal winter formal. A formal winter formal is not required to be expensive. Every type of dress, tuxedo, dress suit, dress, shirt, and shoe can be found in a department store. You can also look for formal dresses at thrift stores and online. If you don't have any formal dresses, you can still appear sophisticated at a winter formal by wearing a dress with a high neckline and a skirt that falls below the knee. A higher neckline and a veil are also appropriate for brides who want to dress conservatively. There is no rule that requires you to wear heels to a formal winter formal, but you can if you wish. When you wear a formal winter suit to a formal winter formal, you can show off your individuality.
You can wear a brightly colored or patterned dress. A formal winter formal is an excellent way to highlight your individuality.
What Are You Supposed To Wear To A Winter Formal?
Shirts, suits, full tuxedos, or full suits with polished boots, are all acceptable attire. Jeans, shorts, tennis shoes, sandals, and other casual clothing are not permitted.
What Is Winter Prom?
A Winter Formal is a high school dance held in the winter, typically in December through February. This event has the same appeal as prom, but it is open to all students instead of just the upperclassmen.
Do Winter Formal Dresses Have To Be Long?
What is the best winter formal dress? Short clothing is available in a variety of lengths, as long as the dress is formal enough.
What To Wear To A Winter Formal For Guys
Formal dances can be attended by wearing dress pants, a collared shirt, and a tie. Wear a skinny tie instead of a traditional tie if you are concerned about the appearance of the tie.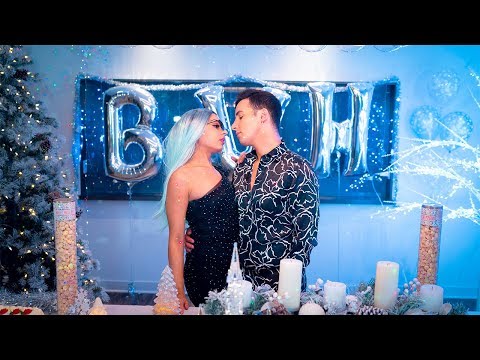 These clothes, in addition to being appropriate for younger men, also work well for those who prefer to dress formally.
Boys of the teen age can express their individual style through the use of color and accessories. At a winter formal, it is possible to wear semi-formal or even casual attire. It may be a good idea for students who are less fortunate to avoid wearing a blazer and tie in high school.
Keep in mind that you should also keep a variety of accessories on hand. Pearls are an excellent complement to any outfit, and a pair of sleek pumps will keep your feet looking polished. In addition, there is no formal event without a bouquet of flowers.
We hope that you have a good time at your formal dance whether you are going in costume or not.
Winter Formal Dress
For a winter formal, you might want to choose a dress that is a little more elegant than what you would wear to a regular school dance. A long dress or a dress with sequins or beading can help you stand out in a crowd.
You might also want to consider a dress in a richer, darker color to complement the winter season. If you'll be dancing the night away, make sure your dress is comfortable and won't make you too hot.
If you're looking for a chic long evening gown or a jaw-dropping gown for a winter formal, this collection of winter formal dresses from PromGirl is just for you. Wearing a sequin or metallic winter dress in sparkling reds and greens to formal events in the winter is a great way to show off your festive spirit. The winter formal of a high school usually takes place between December and March. Winter Formal, Winter Fest, Winter Ball, Christmas Ball, and Snow Ball are just a few of the dances. It all comes down to how you wear a long or short dress to your winter formal.
If you are attending a formal event, such as a prom, your dress should be floor-length. A floor-length gown is typically made of a sheath or trumpet-shaped material, and it can be extremely formal or casual.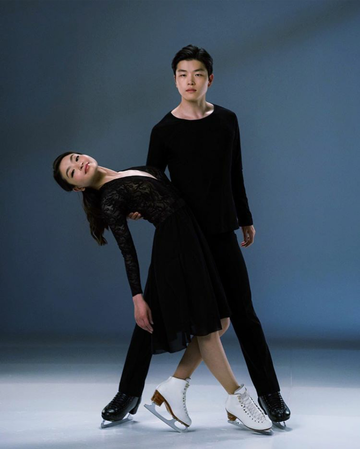 Because they are typically made of a heavier fabric, such as satin or taffeta, they will be both warm and formal at the same time. Even though they are too long to wear on a daily basis, they look great on a formal occasion. If you don't go to a formal event, you have plenty of options for formal wear. A ball gown, for example, is distinguished by its elegant silhouette. They are frequently made of a heavier fabric, such as satin or taffeta, and they are also formal and flattering. They are also too long to wear on a daily basis, but they look great on formal occasions. Consult your parents or guardians if you are unsure of what constitutes formal and non-formal speech. They may be familiar with what you're looking for when it comes to your event. Formal attire is not the only thing to be worn. A dress with a mermaid silhouette or a ball gown with a mermaid skirt would look great on you. If you prefer a more casual look, you could try a jumpsuit or a pencil dress. You can select the most flattering and comfortable fit as part of the many options.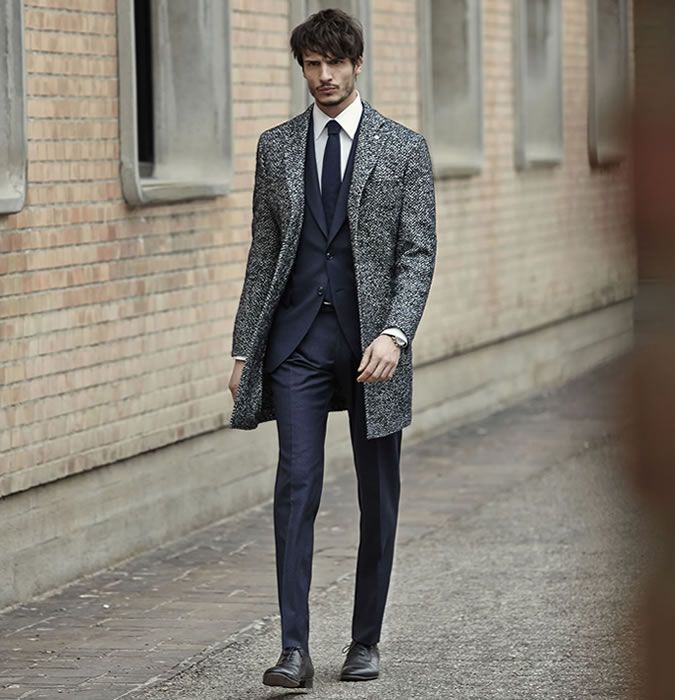 How To Make The Most Of Your High School Formal Dances
Although prom is the highlight of your high school career, you can still attend other impressive formal dances. A Winter Formal is a great way to show off your style and have a good time with your friends. Make sure you choose the appropriate dress for the occasion, and don't forget to add some beautiful accessories to complete the look.
Balls and traditions. Interesting facts
Ball, ball, ball!!!
Ball is always a holiday. Bright, colorful, sparkling, cheerful. And this holiday has always been desired and loved in Russia.
Balls were given all year round, but the season began in late autumn and continued throughout the winter. Often in one evening I had to attend two or three balls, which required considerable strength, besides, many balls ended in the morning, and the next day it was necessary to make visits and prepare for the upcoming amusements.

Balls and masquerade balls were divided into class, professional, age categories, timed to coincide with special celebrations, and were court, public, private, merchant, wedding, children's .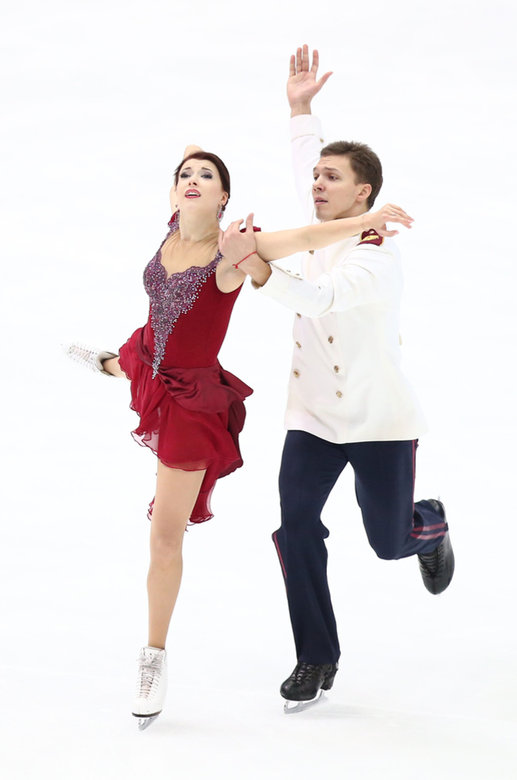 ..
Balls of the Noble Assembly, balls of artists and balls held by foreign embassies, merchant balls.
History of balls in Russia
The first ball in Russia took place in Moscow at the wedding of False Dmitry and Marina Mnishek.
Peter I resumed the balls, and since then they have become loved and revered both in the capitals and in the provinces of the Russian Empire.
Peter's assemblies became the prototype of future balls. The assemblies were gatherings with dances. Assemblies began to be held in St. Petersburg and Moscow as early as 1717 in the homes of the Russian nobility.
Assemblies served not only as a means of entertainment - "for fun", but also a place "for reasoning and friendly conversations."
Then, during the reign of Anna Ioannovna, Elizabeth Petrovna and Catherine II, assemblies completely supplanted balls and masquerade balls.
A ball is a solemn public or secular event, the main component of which is a dance program.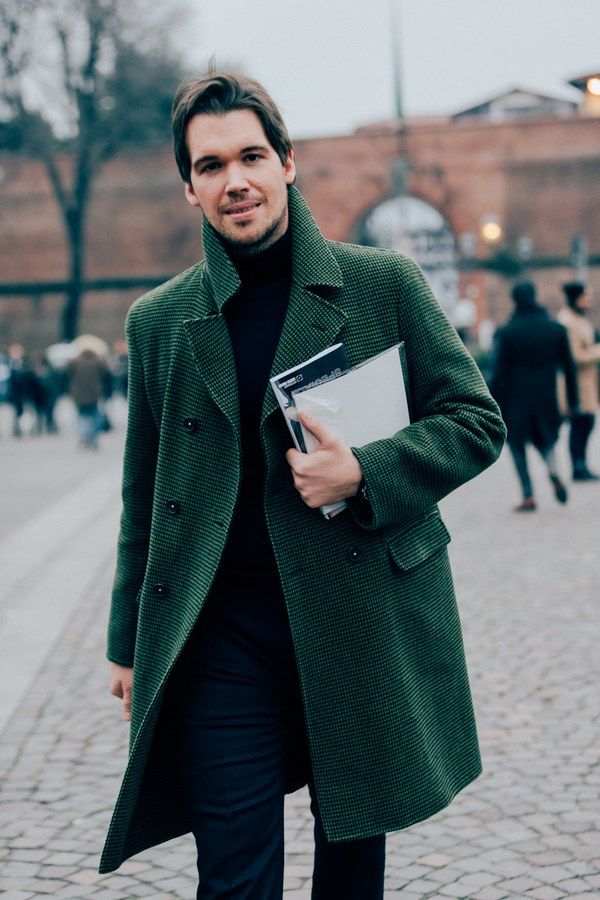 Therefore, since the 18th century, dance has become a compulsory subject in all higher and secondary educational institutions, schools and boarding schools. It was studied at the royal lyceum and at modest vocational and commercial schools, at the gymnasium and at the cadet school.
In Russia, they not only perfectly knew all the latest and old ballroom dances, but also knew how to perfectly perform them. The dance culture of Russia in the 19th century stood at a high level.
Ballroom dress code
The ball has its own ceremonial and rules of conduct, which makes it so majestic and luxurious. All this allowed to maintain sophistication and attractiveness.
It was customary to come to the ball dressed smartly. Cavaliers - in a tailcoat pair, tuxedo or suit (depending on specific requirements and conditions), white shirt and vest. By the way, tailcoats were of different colors, only by the end of the 30s of the XIX century the fashion for black was established.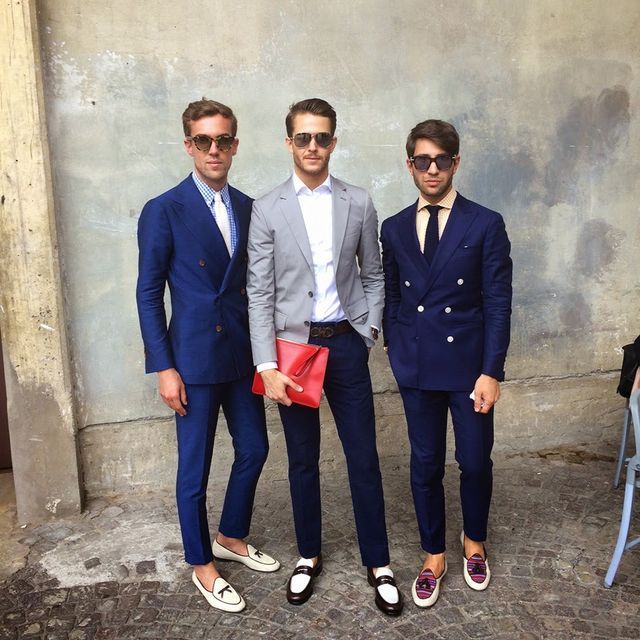 White gloves were an obligatory item of clothing for gentlemen. The civilians wore kid gloves, and the military wore suede gloves.
Moreover, according to the rules, the lady had every right to refuse the gentleman without gloves. Therefore, it was better to come to the ball in black gloves than no gloves at all.
Civilian gentlemen's costumes depended little on fashion and were recommended to be sewn in classical forms.
The military came in full dress uniforms corresponding to their regiments.
Cavaliers came to the ball in boots. Ballroom boots were also worn by the military, and only uhlans were allowed to wear boots. The presence of spurs was not approved. The fact is that the spurs tore the dresses during the dance. But some lancers broke this rule for the sake of panache.
Ladies and girls dressed in fashionable dresses. As a rule, the dress was sewn for one ball and only in extreme cases was used twice.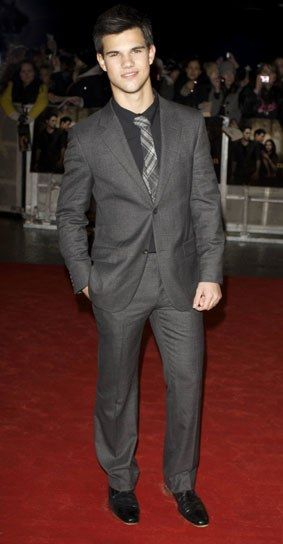 Ladies could choose any color for the dress, unless otherwise specified. For example, on January 24, 1888, an emerald ball was held in St. Petersburg, at which all those present were dressed in the appropriate color.
Dresses for girls were made in white or pastel colors - blue, pink and ivory, that is, the color of "ivory".
Matching gloves or white gloves were matched with the dress. By the way, wearing rings over gloves was considered bad manners. Even more interesting facts can be found in the historical park "Russia-My History".
Ladies could adorn themselves with a headdress.

The girls were encouraged to have a modest hairstyle. But in any case, the neck had to be open.
The cut of ball gowns depended on fashion, but one thing remained unchanged in it - open neck and shoulders.
With such a cut of the dress, neither a lady nor a girl could appear in the world without jewelry around the neck - a chain with a pendant or a necklace.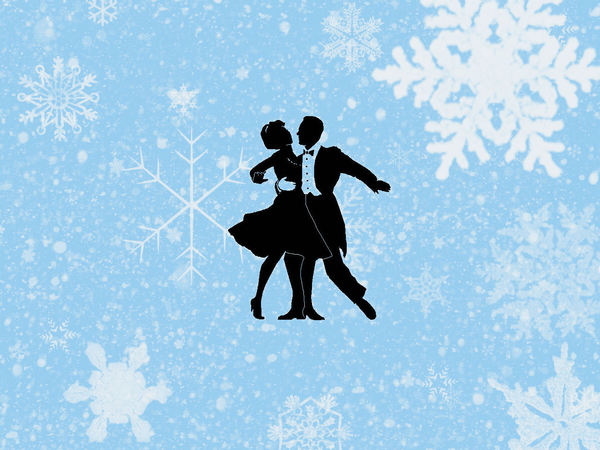 That is, something had to be worn necessarily.
Ladies' jewelry could be any - the main thing is that they are chosen with taste. Girls were supposed to appear at balls with a minimum amount of jewelry, for example, with a pendant around their neck or a modest bracelet.
An important component of the ladies' ball costume was the fan, which served not so much to create a fresh breath, but as a language of communication, now almost lost.
Recovering to the ball, the lady took with her a ball book - carne or agenda - where, opposite the list of dances, she entered the names of gentlemen who wanted to dance this or that dance with her. Sometimes the reverse side of the fan could be used instead of the agend. It was considered excessive coquetry to brag about your completed agenda, especially to those ladies who were rarely invited.
Rules of conduct at the ball
By accepting the invitation to come to the ball, everyone thus assumed the obligation to dance.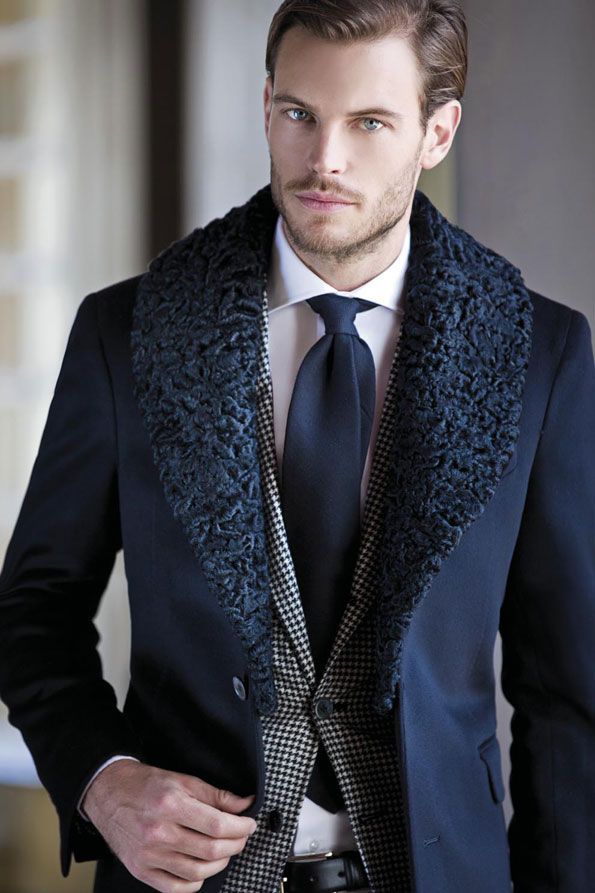 Refusing to participate in dances, as well as showing dissatisfaction or making it clear to a partner that you dance with him only out of necessity, was considered a sign of bad taste. And vice versa, it was considered a sign of good education at the ball to dance with pleasure and without coercion, regardless of the partner and his talents.
At a ball, more than at any other social event, a cheerful and amiable expression is appropriate. To show at the ball that you are not in a good mood or are dissatisfied with something is inappropriate and impolite in relation to those having fun.
Starting conversations with acquaintances before paying tribute to the owners was considered indecent. At the same time, not greeting acquaintances (even with a nod of the head) was also unacceptable.
There was a special culture of invitation to dance at the balls. An invitation to a dance was allowed in advance, both before the ball itself and at the ball. At the same time, it was considered impolite if a lady arrived at the ball promising more than the first three dances in advance.
In the ballroom, order and dancing are supervised by the ball steward.
During the ball, gentlemen should monitor the comfort and convenience of the ladies: bring drinks, offer help. The gentleman had to make sure that his lady was not bored.
Talking at a ball is certainly permissible. At the same time, it is not recommended to touch on complex and serious topics, as well as to gather a large company around you.
Buffoonery is not appropriate at balls. Even gentlemen who have a too cheerful disposition are advised to behave with dignity at the ball. Quarrels and quarrels between gentlemen are highly discouraged during the ball, but if disagreements arise, then it is recommended to resolve them outside the dance hall. Ladies are the main decoration of any ball. Therefore, it behooves them to behave affably and nicely. Loud laughter, slander, bad humor can cause disapproval of a decent society. The behavior of the ladies at the ball should be distinguished by modesty, the expression of extreme sympathy for any gentleman can give rise to condemnation.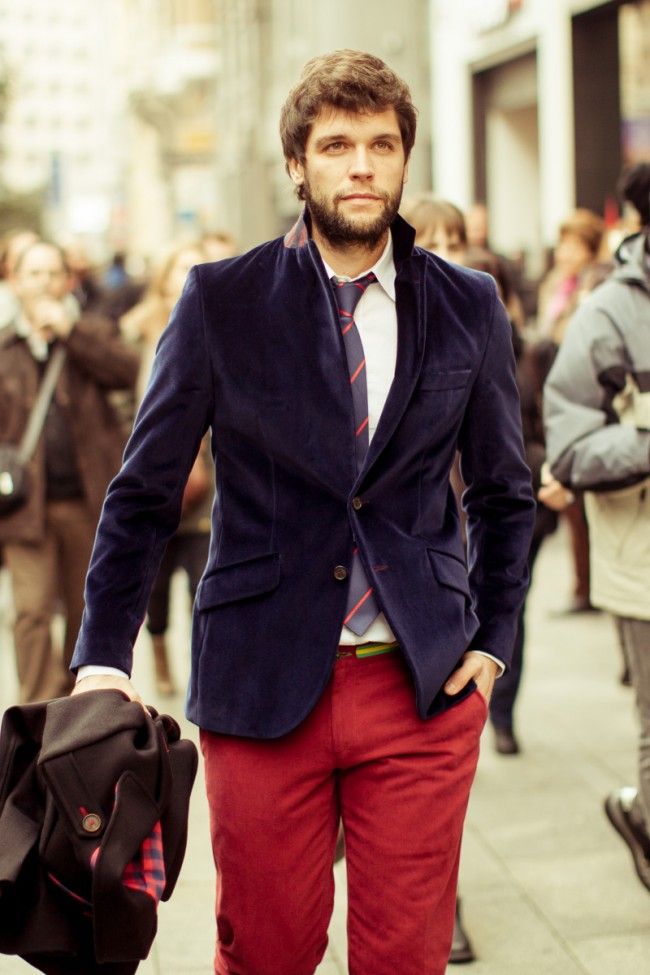 Most of all, any manifestations of jealousy on the part of ladies and gentlemen are inappropriate at the ball. On the other hand, immodest looks and defiant behavior that provokes other participants in the ball are also unacceptable.
Dancing
According to the rules, the gentleman began the invitation to dance with the hostess of the house, then all her relatives followed, and only then it was the turn to dance with their familiar ladies.
At the beginning of the 19th century, the ball opened with a polonaise, where in the first pair the host walked with the most honored guest, in the second pair - the hostess with the most honored guest.
At the end of the 19th century, the ball began with a waltz, but court, children's and merchant balls opened with a majestic polonaise.
During the 19th century, the number of dances that a gentleman could dance with one lady during a ball changed. So at the beginning of the century this number was equal to one, and already in the 1880s two or three dances were allowed, not following one after another in a row.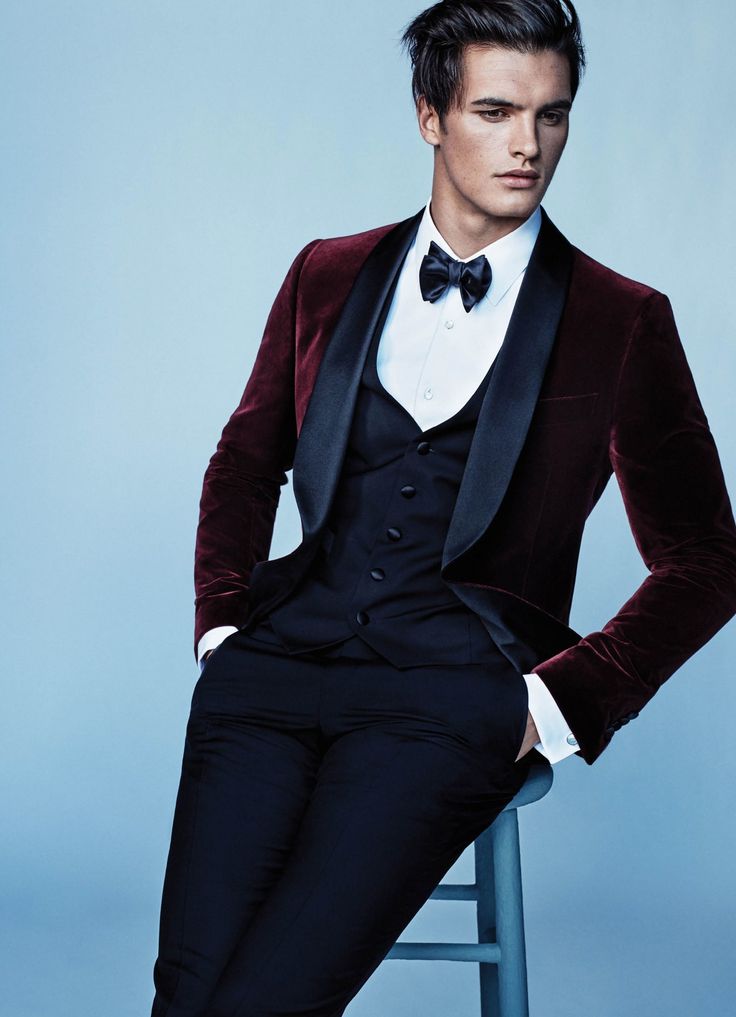 Only the bride and groom could dance more than three dances. If the gentleman insisted on more than expected number of dances, the lady refused, not wanting to compromise herself.
During the dance, the gentleman entertained the lady with light secular conversation, while the lady answered modestly and laconic.
The cavalier's duties also included preventing collisions with other couples and preventing his lady from falling.
At the end of the dance, the gentleman asked the lady where to take her: to the buffet or to the place where he took her from. After exchanging mutual bows, the gentleman either left, or could remain next to the lady and continue the conversation for some time.
As a rule, after the mazurka, the gentleman led the lady to the table for dinner, where they could talk and even confess their love.
Everyone had dinner in the side parlors, at small tables.
In addition, a buffet was always open at the balls with various dishes, champagne, a large selection of hot and cold drinks.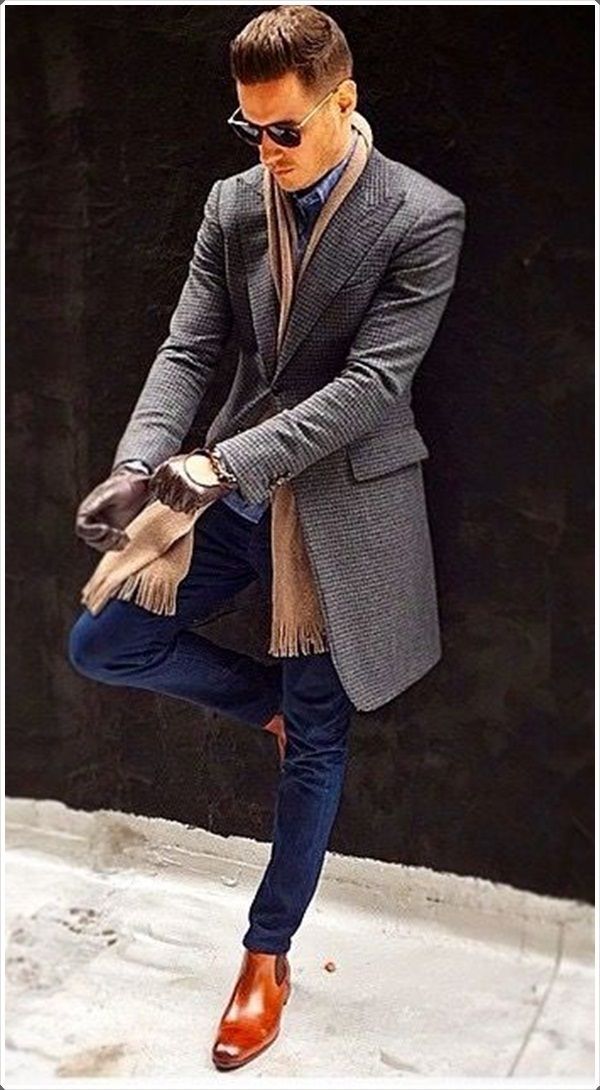 At the beginning of the century, the ball ended with a cotillion or Greek dance, and from the second half of the 19th century, the ball program ended, as a rule, with a waltz.
The guests could leave whenever they liked, without focusing on their departure - but over the next few days, the invitee paid the hosts a grateful visit.
More information about this time period can be found in the historical park "Russia-My History".

Starokulatkinsky district of the Ulyanovsk region

Neither one holiday does not pass without dancing. Let not everyone know how to dance professionally, but, of course, the beauty of dance is clear to everyone. Dance allows you to tell around about their experiences and feelings. Competition "Winter Ball" is a debut for our region, it was dedicated to an outstanding date, namely the 250th anniversary of birth of the great historian, writer, the largest writer of the era of sentimentalism, a poet, an outstanding Russian thinker, as well as our countryman Nikolai Mikhailovich Karamzin. The competition turned out varied and unique with bright dance numbers. those present captured a riot of colors and a lot of enthusiastic impressions, smiles and admiration.

At preparation of the competition, the organizers faced a difficult task, to gather in the jury people who will be able to professionally evaluate each of the participants on various categories, acting skills, plastique, performance level. It was It is gratifying to see among the jury members representatives of neighboring regions, namely Tatyana Veniaminovna Vershinina - director and choreographer of the children's art school urban-type settlement Novospasskoye, Svetlana Valentinovna Bukina – director children's school of arts in the working settlement of Radishchevo, Nadezhda Mikhailovna Fokeeva - teacher of the choreographic department children's art school of the working settlement of Radishchevo, as well as Flyura Abdulkhakovna Kuzyaeva - head of the department for cultural affairs and organization of leisure of the population at administration of the municipal formation "Starokulatkinsky district". Chairman jury, as well as the ideological inspirer of the Winter Ball Competition Venera Adelkhanovna Denikaeva - First Deputy Head of Administration of the Municipal Formation "Starokulatkinsky district" for human development.

circling couples in a whirlwind of a waltz, and in the hall they exchanged impressions - the ball is like a fairy tale: here are dances, and songs, and emotions that can be experienced only once in a lifetime. The evening brought joy to its participants and revealed them in a new way, awakening interest in the historical heritage, expansion outlook and awareness of the value of one's own personality. For someone to take the stage has already become a matter of habit and the public recognizes them, and someone on this day made their own first steps on stage.

The ball is the atmosphere of a fairy tale, magic! And our "Winter Ball" is also a competition, the jury members had a difficult choice of the best from the best. There are no losers or losers in this competition, each participant received inexpressible emotions. Thanks to the main and only sponsor of all events, the Head of the district Ganeev Eduard Anvarovich, none of the contestants not left without a gift!

Finally, the time has come to announce the winner. Everyone froze in anticipation, because that it was impossible to even guess what decision the jury had made. Two creative teams became the winners of the first regional competition! These are students Starokulatkinskaya secondary school No. 1, the team "Inspiration" with a competitive No. "Padegras. Waltz walk "and students Starokulatka School No. 2 "Kaleidoscope" with the competition number "At the ball". A gift for them will be a trip to Kazan for the New Year holidays! Children and their parents express words thanks to the Head of the municipality "Starokulatkinsky district" Ganeu E.A. for being so chic gift. It should be noted heads of these creative teams, Galiya Nuralievna Altynbayeva and Guzel Davletshevna Khabieva, who put their souls into preparation of numbers, and their wards managed to convey all these emotions to the audience.

The highlight of the "Winter Ball" was the announcement of the King and Ball queens. Doctor Starokulatkinskaya RB Alsu Rinatovna Kafizova, who performed at the ball in room with your spouse. And the title "King of the Ball" rightfully went to the smallest participant in the competition, they became Ayaz Muzafarov, a pupil of the Kindergarten "Gulchachak". Pleasant waiting for the winners prizes!

Svetlana Valentinovna Bukina - director of the children's art school of the workers' settlement of Radishchevo made a proposal to make this ball annual and inter-district! We will hope that this idea will come true and next year our contestants will be able to compete in inter-district competition "Winter Ball"! Someone is overwhelmed with a sense of joy, someone a slight sadness is visible in the eyes, but one thing is clear - once again everything worked out! This means that this competition will bring together even more participants next year. In the meantime, as they say, the ball is over, the candles went out.




Public Communications Specialist

Administration of the municipality "Starokulatkinsky district"

Khubbieva R.R.

Free areas

Auctions
Free premises for rent



Contacts

Ulyanovsk region n.

.