How to dance rick roll
How to Dance Like Rick Astley
Michael Blann/Photodisc/Getty Images
By: Robert Russell Updated September 15, 2017
"Never Gonna Give You Up" made Rick Astley a star in 1987. The video showcased Astely's soulful voice accompanied by '80s-style dance moves. His dance style was more reserved and subdued compared to other 1980s pop stars of the day. Astley started his musical career as a drummer, and his dance moves are similar to how a drummer accentuates the beat of a song. Astley uses arms, hands and legs to accentuate the beat rather than using the beat to showcase his dancing chops.
The "Rickrolling" Dance Craze
Rick Astley's dance style became a global sensation in 2007 because of a bizarre Internet prank. People who clicked on various websites including sites for Radiohead and an anti-Scientology website were surprised to see Astley's 1987 "Never Gonna Give You Up" video pop up. The prank came to be labeled "rickrolling." Astley's video has had millions of hits since 2007 and made his dancing style more popular than it was in the '80s.
Astley's dance style is appealing for a couple of reasons: It has a retro quality to it, and it is not terribly complicated.
The Lower Body
Astley's lower body is the foundation of his dance style. He slightly bends his knees as he rotates his hips back and forth. Depending on the song, he often thrusts his hips upward as he sways from side to side. He uses hip thrusts for his more danceable tunes. He pushes up with the knees to give a little more power to the hip thrusts. Astley's hip movements and hip thrusts are subdued compared to Elvis. He moves his hips and lower body in a smooth rhythmic pattern that is in sync with the beat.
The Upper Body
Astley swings his arms and elbows back and forth with the rhythm. He typically uses two general patterns with slight variations. He uses one pattern for the verses of the songs and a different pattern for the choruses. He bends his arms at the elbows and keeps them close to his body at about waist level. He usually swings his arms back and forth to the beat in an eighth-note pattern.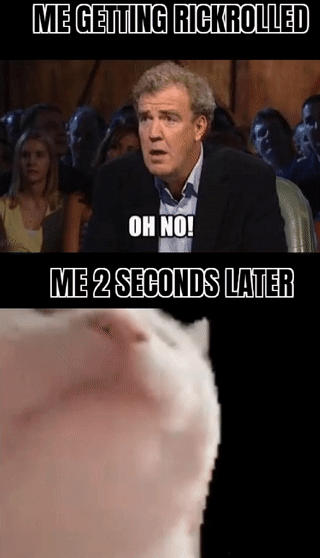 He alternates the eighth-note movements with triplet movements now and then. Triplets are three notes per beat. He uses a slightly different pattern on the chorus to accentuate the lyric of the song. He often raises his arm above his head on beat one, and then returns it to the original position.
Accentuate With the Hands
Astley adds a final touch to his dance style with various types of hand movements. His hands accentuate the beat and punctuate different points of the songs for dramatic emphasis. Sometimes his hands form a loosely clenched fist with thumbs pointed straight. This is similar to how a drummer holds drumsticks. He often rotates his wrists in a circular pattern as he swings his arms and elbows back and forth opening his hands at certain parts of the song to emphasize a lyric. A second pattern he uses is a variation on the first one. He raises one hand above his head with the index finger pointed straight on beat one of the chorus. He then brings his arms and elbows back to waist level spreading his arms with his palms open.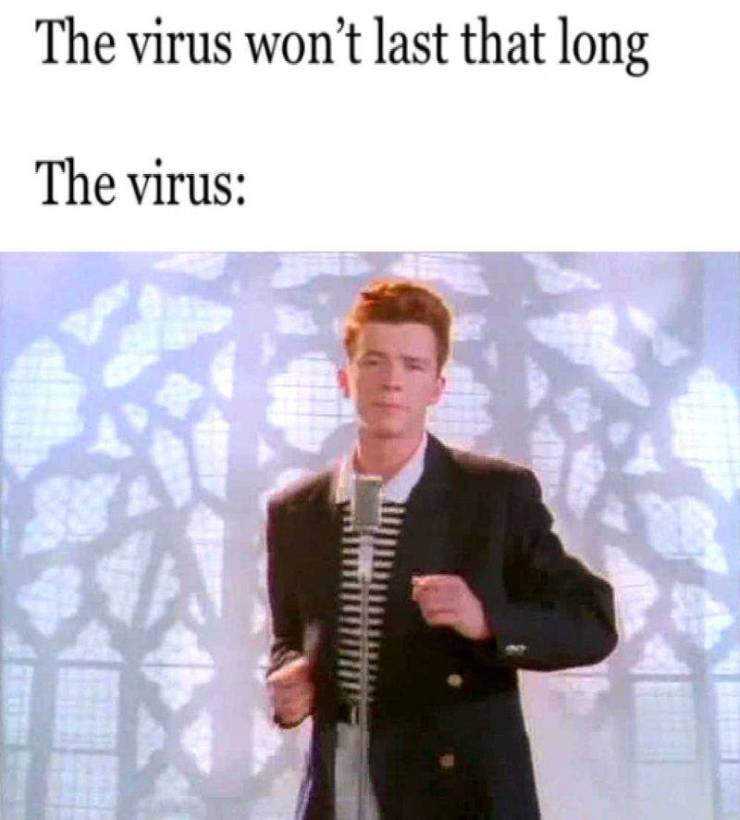 Improvisation and Freestyle
Astley's dance style has a free-flowing element to it. In other words, he relies on feeling and improvisation rather than following a choreographed script note for note. This becomes more obvious if you compare the original music video of "Never Gonna Give You Up" with live performances of the same song. Don't worry about learning his dance moves step by step. Focus on developing a natural groove or feel that mimics his basic style. "Never Gonna Give You Up" was followed by other hits such as "My Arms Keep Missing You," "Whenever You Need Somebody" and "It Would Take a Strong Man." His moves on the slower tunes are more minimal than the faster dance tunes. His live performances tend to emphasize vocals over dance. His moves serve to complement the overall feel of the song.
Writer Bio
Robert Russell began writing online professionally in 2010. He holds a Ph.D. in philosophy and is currently working on a book project exploring the relationship between art, entertainment and culture.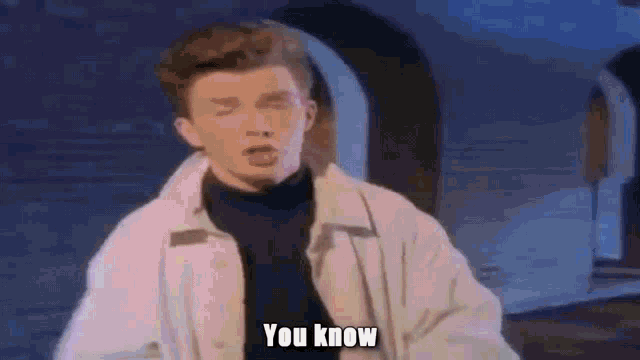 He is the guitar player for the nationally touring cajun/zydeco band Creole Stomp. Russell travels with his laptop and writes many of his articles on the road between gigs.
Related Articles
Video: Greta Thunberg 'rickrolls' climate concert with dance moves
Greta Thunberg 'rickrolls' climate concert with dance moves
01:09
Now playing
- Source: CNN
Tom Cruise one-ups himself with new daring stunt
02:18
Now playing
- Source: CNN
Analyst: Tech stocks will rise 20% in 2023
Her ex-boyfriend stalked her using an AirTag. Now, she's suing Apple
03:36
Now playing
- Source: CNN Business
'SNL' cast says goodbye to Cecily Strong with 'Blue Christmas'
01:04
Now playing
- Source: CNN Business
Company creates candy that contains 96% real fruit and vegetables
03:19
Now playing
- Source: CNN
'White Lotus' star meets childhood idol Nick Jonas in surprise video call
What's popular on YouTube in 2022? Here's all you need to know
01:25
Now playing
- Source: CNN Business
Daughter's viral video saves dad's scary ornament business
01:54
Now playing
- Source: CNN
Actor rips crypto as 'largest Ponzi scheme in history'
03:13
Now playing
- Source: CNN
Why some men are dropping out of the workforce
02:55
Now playing
- Source: CNNBusiness
Elon Musk suspends Twitter account tracking his private jet
03:01
Now playing
- Source: CNN
Expert reveals the best way to see a meteor shower
Amy Schumer opens up about decades-long battle with 'lonely disease'
01:28
Now playing
- Source: CNN
SNL: Steve Martin and Martin Short eulogize each other
01:17
Now playing
- Source: CNN
Prosecutor: FTX founder committed 'one of the biggest financial frauds' in US history
02:41
Now playing
- Source: CNN
The single Never Gonna Give You Up by Rick Astley, also known as "Rickroll", is 35 years old and still popular all over the world.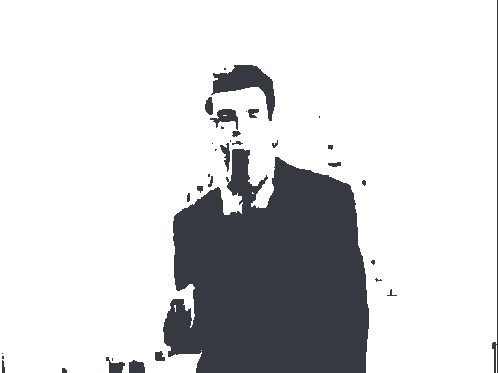 - Articles - Music
Photo: Alamy Stock Photo. Rick Astley at a concert in Munich in 1988
How a star lit up
Rick Astley was born on February 8, 1966 in the small town of Newton-le-Willows, located exactly in the middle between Liverpool and Manchester. At the insistence of his mother, at the age of 10, Astley began to sing in the local church choir, and gradually got into the taste, at the age of 15 with friends he organized his first musical group, Give Way, where he acted as a drummer. At 19years in the same role, he joined the local soul band FBI. As part of the new group, he began to write songs, and subsequently stood at the microphone stand when the lead vocalist left the group. At one of the performances in 1985, the vociferous young man was noticed by Pete Waterman, who was part of the production trio with Mike Stock and Matt Aitken, who in those years successfully worked with the Dead or Alive group (later they would help conquer the musical Olympus of Kylie Minogue, Samantha Fox, Bananarama, Donna Summer and many others).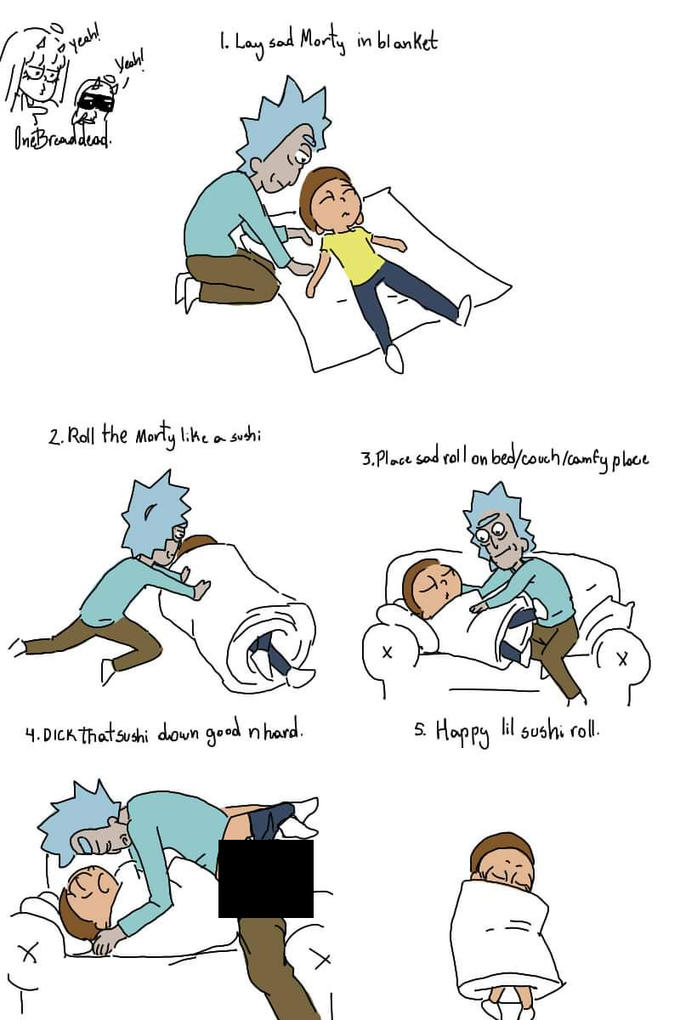 nine0003
Photo: CoventryLive. Rick Astley with producers Mike Stock, Matt Aitken and Pete Waterman in December 1987
"He had a phenomenal voice. It was like hearing a 40-year-old black man, while in front of you is a 19-year-old white pimply boy, "Waterman later tells in an interview, and then he immediately convinced Astley to sign a contract and move to work in London. Under the guidance of the trio, for about a year the young man was taught the recording process and prepared for his future career: Astley was an extremely talented, but very shy young man. nine0003
He will never leave, never cheat, let you down or make you cry

The next year the team worked on Astley's debut album Whenever You Need Somebody, and three months before the full release of the album, on July 27, 1987 they released the single Never Gonna Give You Up. Although the production trio were not initially enthusiastic about the track, Astley's distinctive deep voice, combined with a rhythmic dance tune, was an immediate success: the dance-pop composition occupied the top of the British charts for five weeks, and then repeated its success throughout Europe with a triumph within a year.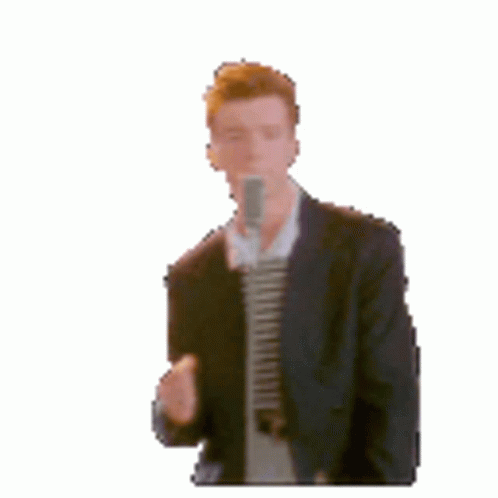 As a result, Never Gonna Give You Up became the most played single of 1987 years in the UK, and the artist's debut album became the seventh best-selling record in Albion.
Photo: Michael Putland/Getty Images. Studio portrait of Rick Astley in London, 1987.
The music video for the song was filmed in 1986. "We filmed the video in an old church off London's Westway. All clothes in the video are my own. There were no stylists, I just threw some things into a bag. I really liked this song. I remember thinking to myself, "I'm going to dance to her as if she were playing at a disco in Warrington." I thought she sounded like a hit, and suddenly she was. Yesterday I was making tea for the producers, and the next day it was #1." The unpretentious video, in which Astley moved amusingly and gently sang that he "will never quit, never cheat, let you down and make you cry", also gained great popularity. Waterman's initial impression of the guy coincided with the perception of a wide audience: the public could not believe that such a deep voice belonged to a playful, gentle youth.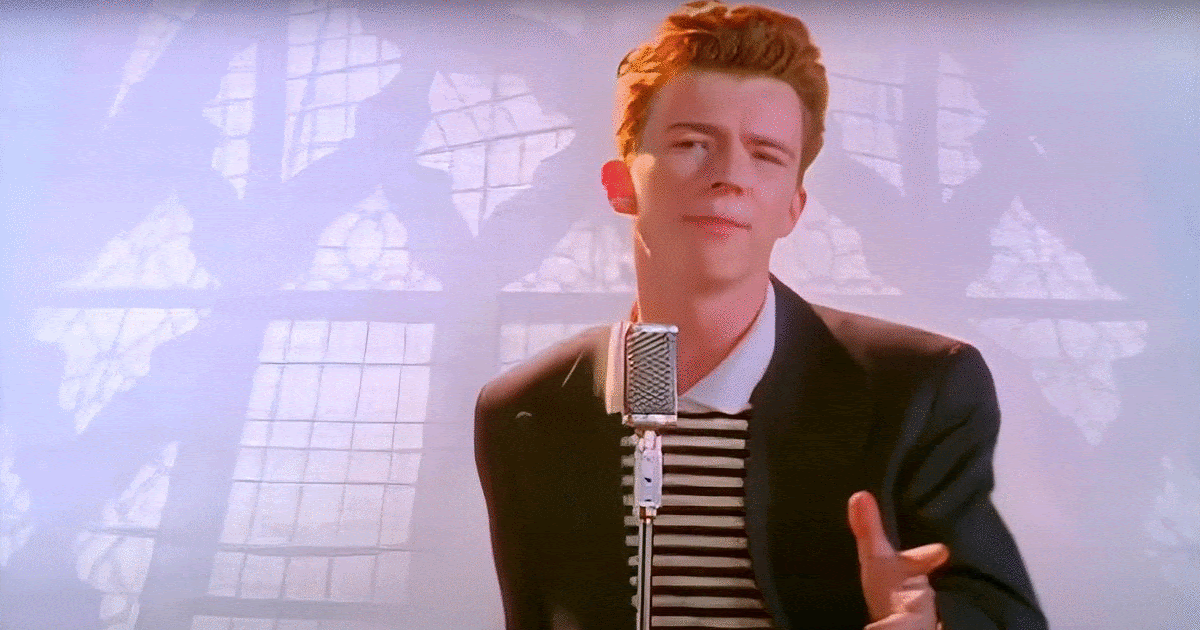 Astley would go on to have a successful career, but would truly enter the annals of history two decades later, when Never Gonna Give You Up became arguably the most famous Internet meme. nine0015
"Rickrolling"
In May 2007, the attention of the Internet community was riveted to the release of the first trailer for the continuation of the hugely popular Grand Theft Auto video game series from Rockstar Games. The anticipation was so high that when Rockstar Games finally put the trailer on its own site, it immediately stopped working due to the influx of users. At the same time, one of the users of the popular anonymous web forum 4chan shared a link to YouTube, by clicking on which, those who wish could allegedly see the long-awaited trailer. The link turned out to be a prank or "prank": in fact, instead of a video game trailer, it led to the Never Gonna Give You Up video on the YouTube platform. This is how the popular tradition of the Rickroll prank was born - in personal correspondence, web forums and social networks, when the interlocutor needed some information, under the guise of a link to the desired one, the victim was sent a disguised link leading to Astley's clip.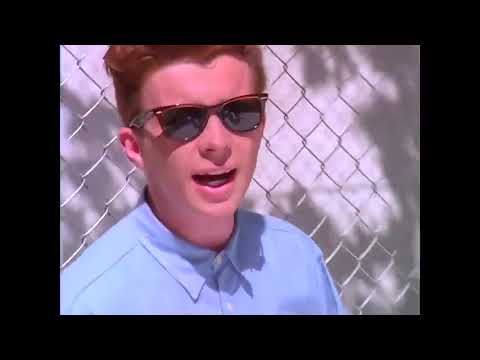 By the end of 2007, the video had received 18 million views on the YouTube platform in this way. In 2008, YouTube itself joined the draw: on April 1 of that year, all links on the users' home page led to Astley's song. The composition gained a second life, and by 2022 the number of views exceeded 1.2 billion, and the singer's career was a second wind: in 2016, Astley released his seventh studio album 50, which reached number 1 in the UK hit parade and platinum status. nine0003
"Revizor.ru" will not play a prank on you, and if for some reason you have not yet joined the classics of British pop music and Internet culture, it's time to do it right now .
Rick Astley's "Never Gonna Give You Up" clip hits a billion views on YouTube - Gazeta.Ru
Rick Astley's "Never Gonna Give You Up" clip hits a billion views on YouTube News
Manchester United dedicated 81 words to Ronaldo in the announcement for the match... 23:06
Biden promised Zelensky new "costs for the Kremlin" 23:02
The governor of Voronezh dismissed the director of the boarding school, where the pupil died due to negligence 22:57
Zelensky gave Biden a Ukrainian soldier award 22:57
A report was brought against a pensioner on discrediting the RF Armed Forces for a poster.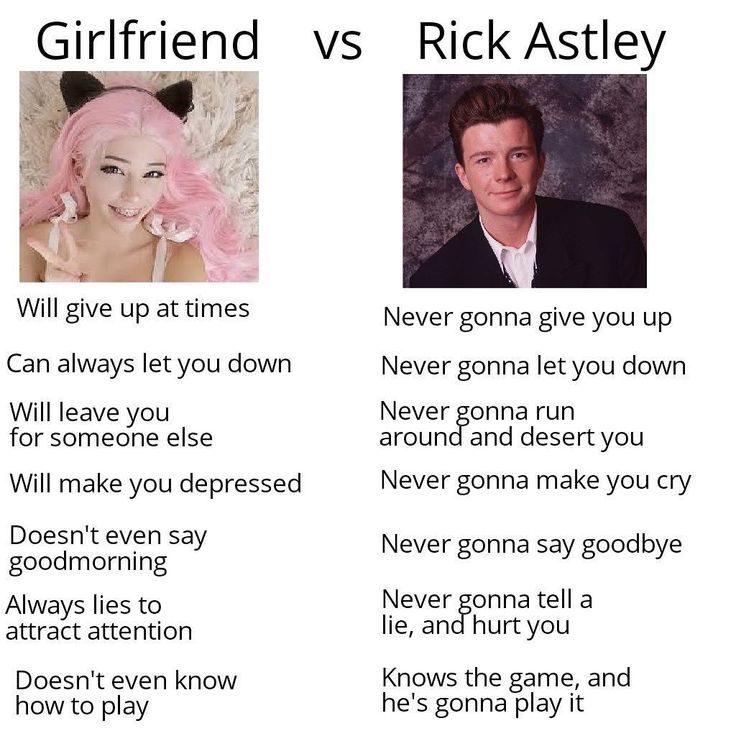 .. 22:52
Le Parisien: Messi promised PSG to extend the contract for at least one season 22:45
The US Department of Commerce extended the revocation of licenses for Russian airlines 22:40
"SE": Zhamnov can lead "Ak Bars" 22:31
Kaliningrad woman stabbed her husband after he did not give her a glass of water and a pill 22:28
Russian e-sportsmen again abandoned the flag of Russia 22:26
British singer Rick Astley's "Never Gonna Give You Up" music video, released in 1987, passed the one billion views mark on July 28. This is reported by DTF .
The publication says that over the past few hours, the composition has been massively listened to by netizens who have noticed that the video will soon gain a billion views. According to the Internet resource, because of this, the billionth view is most likely not associated with the "rickrolling" meme - when the interlocutor is sent a link to the "Never Gonna Give You Up" clip under the guise of any other.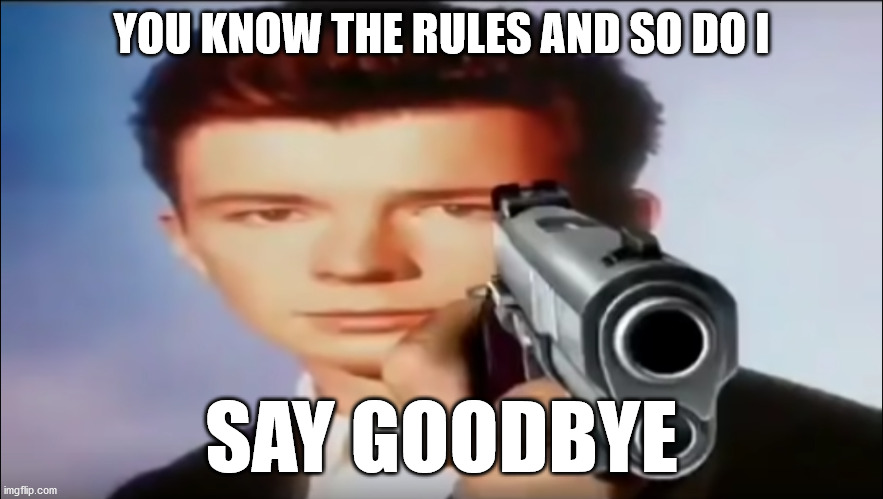 nine0003
On July 27, 2021, Rick Astley's debut single turned 34 years old. In 1987, the composition became a worldwide hit, reaching number one on the charts in 25 countries, including the US, UK and Germany, a few weeks after the release, the author of the publication clarifies.
Previously, Korean boy band BTS's video about the end of the pandemic, Permission to Dance ("Permission to dance") in six hours, scored 30 million views and was in the "trending" tab on YouTube.
Subscribe to Gazeta.Ru in News, Zen and Telegram. nine0015 To report a bug, select the text and press Ctrl+Enter
News
Zen
Telegram
Picture of the day
Russian military operation in Ukraine. Day 301st
Online broadcast of the special military operation in Ukraine — Day 301st
"Inappropriate and cynical." Moscow reacted to the accusations of the head of the French Foreign Ministry in propaganda
0003
"Russia made me a diplomat.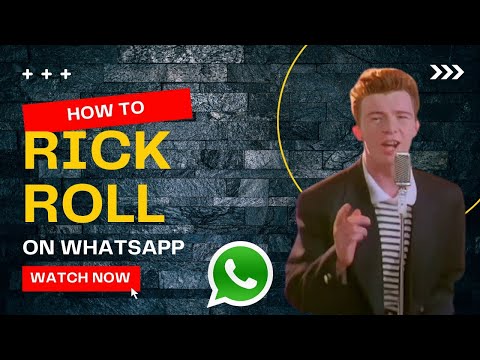 " What's new after the US in Moscow
US Senate confirms Lynn Tracy as US Ambassador to Russia
Biden promised Zelensky new "costs for the Kremlin"
US State Department: new military aid to Ukraine includes hundreds of thousands of shells for the Armed Forces of Ukraine
Parliament proposed to rename the position of President of Tatarstan
Zelensky gave Biden a Ukrainian soldier award
News and materials
Manchester United dedicated 81 words to Ronaldo in the announcement for the match against Burnley
The governor of Voronezh fired the director of the boarding school, where a pupil died due to negligence
A report was brought against a pensioner on discrediting the RF Armed Forces for a poster demanding to complete the SVO