How to dance reggae music
12 Reggae songs that will get Jamaicans on the dance floor
A small island with an extensive and impactful culture. Reggae music is a huge part of the Jamaican culture and over the past years, have made a great impact on other genres of music. The love for Reggae music has allowed for it to be adopted into the soundtrack for movies and advertisements both locally and internationally. Politicians have used the music as soundtracks on campaigns or meetings. You can hear reggae music on a weekend in the squares/towns, at weddings and also at night (otherwise called "a dance/party") sessions.
Reggae music is for everyone – the young and the old – and is oftentimes the best way to get people on their feet and dancing. Bob Marley was the ultimate reggae ambassador before he died and even now his music still takes reggae worldwide. Other artistes have also stepped up to the plate and have delivered great music over years. Some of these great players include Beres Hammond, Beenie Man, Shaggy, Dennis Brown to name a few.
There are some songs that were a staple in the years and even beyond, the excitement associated with them when they play now is still unmatched. These songs are a must-have for every DJ on their reggae playlist.
"Ring the Alarm"
Artist: Tenor Saw
Album: Tenor Saw Lives On: A Tribute to Tenor Saw
Released: 1991
Tenor Saw first performed the iconic song at a soundclash where four (4) of the biggest sound systems on the island were competing for the title of the best sound system. The song became a popular dubplate at soundclashes, more often than not, customized to the individual sound system.
"You Don't Love Me (No, No, No)"
Artist: Dawn Penn
Album: No, No, No
Released: 1994
Dawn, in an interview, mentioned that the lyrics of this song came about while she was going through a heartbreak. The song was originally recorded in the late 1970s but re-recorded multiple times in the years after with the last version being very successful worldwide and even getting to #3 on the Singles Chart in the UK.
"Bam Bam"
Artist: Sister Nancy
Album: One, Two
Released: 1982
This song is arguably one of the "most sampled reggae songs". In recent years both Kanye and Jay Z have the been the latest international artistes to sample this song with Nancy being featured in the track "Bam" by Jay Z featuring Damien Marley.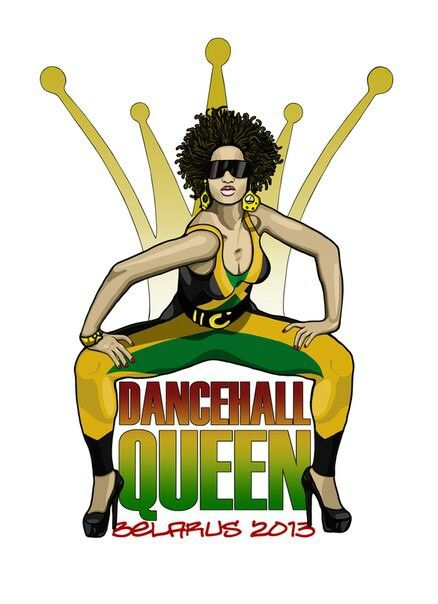 "Toast"
Artist: Koffee
Album: Toast & Throne (Mura Masa Remixes)
Released: 2019
Koffee stirred up the island and subsequently the world with the release of this song. Toast, she said while speaking to Billboard.com, was written while she was visiting Haiti and is a reflection of how she felt about where she was in life and where her life was heading at the moment.
"Summertime"
Artist: Vybz Kartel
Album: Strictly The Best Vol. 45
Released: 2011
This song gets any crowd moving! This popular summer song by Vybz Kartel could be heard on every speaker at every party or dance session.
"I'm Okay/I'm Drinking Rum & Red Bull"
Artist: Beenie Man
Album: Beenie Man EP – I'm Drinking / Rum & Red Bull
Released: 2011
One rhythm, two songs! The king of dancehall delivered, with these summer favorites. "I'm ok" – is a song radiating positivity that despite what failures or circumstances that life throws at you, once there is life, all is well. Rum & Red Bull with Fambo was another great and lasting hit.
"Pull It UP"
Artist: Beres Hammond & Buju Banton
Album: Dubbing With the Banton
Released: 2000
Pull it up is one of those songs that can be played anywhere, anytime and never gets old! Both Beres Hammond and Buju Banton have been giants in the music industry and this song is one of the most loved and sung for both entertainers.
"Murder She Wrote"
Artist: Chaka Demus & Pliers
Album: Bam Bam it's Murder
Released: 1992
The iconic duo first recorded the song in the 1980s and spent years perfecting the song. This song would become their biggest hit locally and internationally and got featured on the Billboard's Hot Rap Song, Hot R&B/Hip Hop and Hot 100 songs. Murder she Wrote was also featured on the UK Singles Chart.
"Sycamore Tree"
Artist: Lady Saw
Album: Passion
Released: 1997
Lady Saw in the past was always labelled as a raunchy artiste.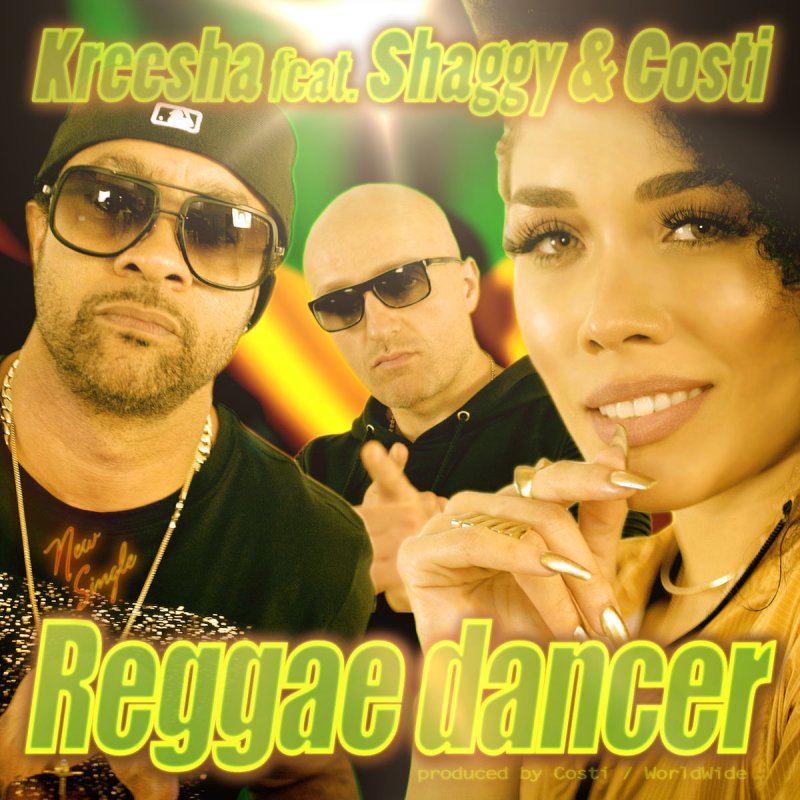 Her songs were mostly sexually influenced and even while performing her sets could get "heated". Sycamore Tree speaks of a young lady breaking away from a love affair because she refuses to perform intimate acts "orally".
"No Letting Go"
Artist: Wayne Wonder
Album: Diwali Riddim
Released: 2002
Wayne Wonder's No Letting Go is labelled as a reggae fusion song and has been his biggest hit among his Caribbean fans. The song which peaked the UK Singles Chart at #3 is about finding love or the perfect one.
"Good Ting Dem"
Artist: Ding Dong
Album: Good Ting Dem
Released: 2019
Another hit from the dancing king – Ding! Ding Dong has continuously given us catchy songs that will get the young and old up and dancing.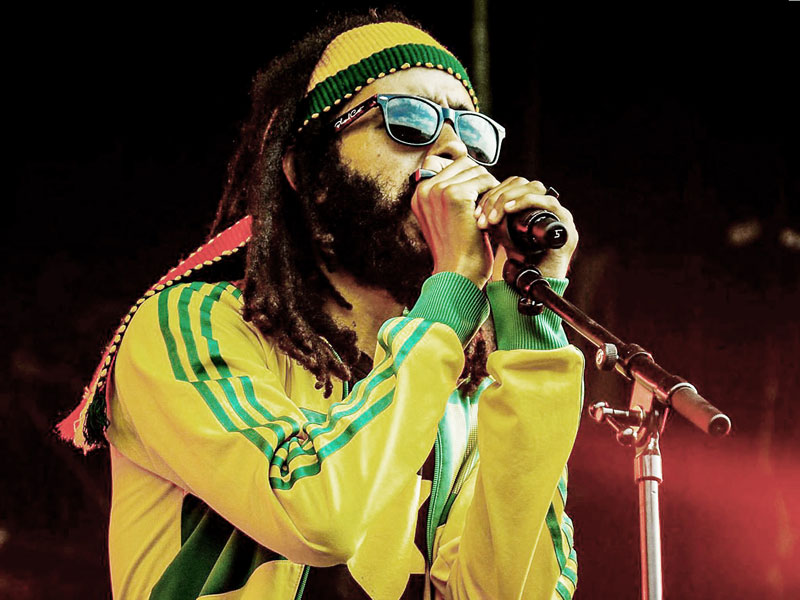 "I Love My Life"
Artist: Demarco
Album: I Love My Life
Released: 2011
Demarco really echoed the importance of living for now in this song, reminding us that we can't predict the future and so should live in the now and take advantage of the time we have.
Are we missing any song? Let us know in the comments section below!
Photo – Deposit Photos
Black Girls Dance Mug Dancehall Queens Reggae Music
Item in the photo is in Mug size: 11oz

Option selected!

This option is sold out.

Item in the photo is in Mug size: 15oz

Option selected!

This option is sold out.

Click to zoom
31,967 sales |
5 out of 5 stars
€27.60+
Loading
Low in stock
VAT included (where applicable), plus postage
Mug size
Select an option 11oz (€27.60) 15oz (€32.88)
Please select an option
Delivers to Ireland
Explore related categories & searches
Listed on 12 Jul, 2022
104 favourites
Report this item to Etsy
Choose a reason…There's a problem with my orderIt uses my intellectual property without permissionI don't think it meets Etsy's policiesChoose a reason…
The first thing you should do is contact the seller directly.
If you've already done that, your item hasn't arrived, or it's not as described, you can report that to Etsy by opening a case.
Report a problem with an order
We take intellectual property concerns very seriously, but many of these problems can be resolved directly by the parties involved. We suggest contacting the seller directly to respectfully share your concerns.
If you'd like to file an allegation of infringement, you'll need to follow the process described in our Copyright and Intellectual Property Policy.
Review how we define handmade, vintage and supplies
See a list of prohibited items and materials
Read our mature content policy
The item for sale is…
not handmade
not vintage (20+ years)
not craft supplies
prohibited or using prohibited materials
not properly labelled as mature content
Please choose a reason
Tell us more about how this item violates our policies.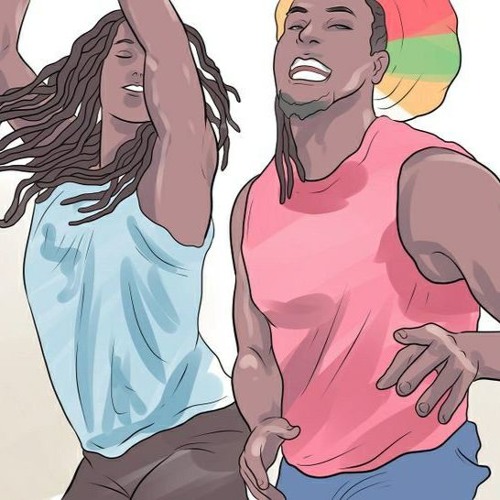 Tell us more about how this item violates our policies.
Reggae style in dance culture Online publication "Elements of Dance"
Reggae dance is one of the components of the popular reggae movement, which arose in the middle of the 20th century on the basis of Jamaican culture and American rhythm and blues. Cheerful, energetic, sunny, this style is relaxed, leisurely and positive.
With its pacifistic ideas, reggae became one of the most worthy offspring of the 60s, when the planet, which survived two wars, especially needed freedom and love. Culture, which gladly welcomes everyone into its friendly embrace, was to the taste not only of Americans, but also of Europeans, and already in the 70s, having conquered the West, the new style came to the post-Soviet expanses.
The world fame of reggae music and dance is largely the merit of the singer and composer Bob Marley, whose name is considered almost a household name when it comes to this style.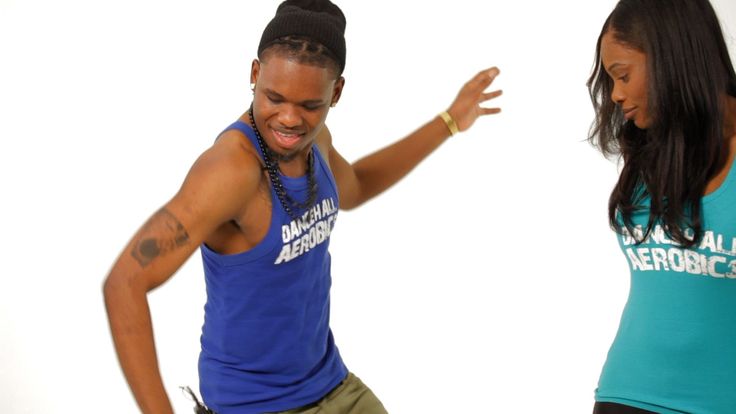 In our country, reggae existed underground for quite a long time, but, nevertheless, it was reflected in the compositions of such recognized monsters of the national rock scene as "Aquarium", "Cruise", "Dialogue", etc. Today, many young performers of the CIS turn to variations on the theme of reggae, singing in their works the universal brotherhood, the triumph of love, as well as the sea and the sun of a distant island.
The origin of the term "reggae" is associated with the English "regged rhythm" ("ragged rhythm"), as well as with one of the Negro tribes called "regga". This style has common roots with such genres as rocksteady and ska, being formed on their basis and developing in parallel with them.
Despite the seeming lightness, the reggae sound part is a fusion of various musical styles, sometimes having nothing in common with each other, but mixed in a common cauldron of Jamaican traditions. Listening to the radio, Jamaicans supplemented their national melodies with fragments of Western compositions, interpreting their sound in their own way.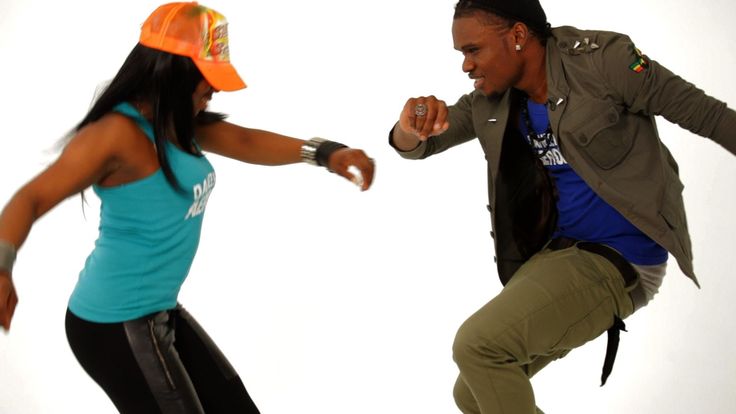 As a result, the original musical series changed beyond recognition, acquiring features of the culture of the islanders.
Still, it's hard to confuse reggae with any other direction: its rhythmic pattern, observed by the guitar and emphasized by the bass parts, as well as the special manner of performance inherent in the vocalists, are original and original. In addition, reggae music is also characterized by such a feature as highlighting weak beats and poor playing of strong ones.
Let's dance reggae
Bright, incendiary, but devoid of complex steps, and therefore accessible, reggae dance suits all positive-minded people, regardless of gender and age. Therefore, they begin to perform it with a light heart and a relaxed body.
Standing straight and trying to match the rhythm, the dancer sways back and forth. At the same time, his arms are slightly bent at the elbows. Making movements to the beat of the music, the dancer gradually bends his arms more strongly, raises his hands above shoulder level and covers his head with his hands.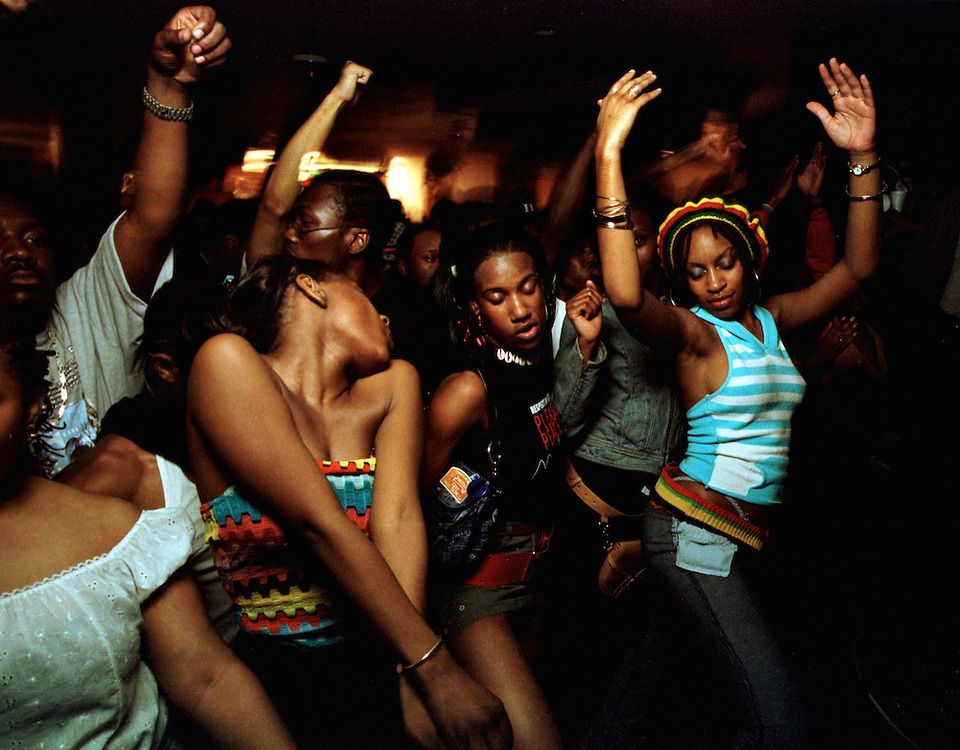 Then you can extend your arm and make a turn forward, and then repeat the same movements with the other hand.
The reggae dance is characterized by the participation of the whole body, although the movements are very simple. When performing a dance, do not forget to take your head to one side or the other. Place one hand at chest level and take a step to the side, stretch your arm up and return to its original position. Again, repeat the movements with the other hand. All elements of this dance are performed emotionally, but slowly, energetically, but relaxed: the performer seems to enjoy his own existence, moving away from life's problems.
Reggae is part of religion
According to the beliefs of Jamaicans, who are known to be from Africa, the Promised Land is Ethiopia, and all the characters in the Bible had black skin. The reggae style as part of the Rastafarian religion often includes its elements: a combination of red, yellow and green colors, specific hairstyles, clothes, jewelry.
Texts accompanied by a reggae dance may have a religious connotation.
However, the themes of rastafarian songs can be divided into two groups. Acute social texts, which tell about the unjust system imposed by the so-called Babylon (Western countries in the understanding of Rastafarianism), about the path to the Promised Land and that the people of Jamaica will rise from their knees and say their word, are interspersed with songs about the good god Jah, love and the sun. At the same time, the cheerful sunny side of reggae is inherent in the work, as a rule, of Western performers.
As an essential attribute of Rastaman culture, and also apart from Rastafarianism, nowadays reggae dance is successful in most countries of America and Europe, and new styles and directions are already being formed on its basis. Altogether, the reggae tradition has spawned about fifteen different sub-styles, among which are dub, dancehall, raga and the now popular roots reggae.
Reggae with its romance and philosophy of freedom still appeals to many today.
How to Dance Reggae: 8 Steps (with Pictures)
').insertAfter("#intro"),$('
').insertBefore(".youmightalsolike"),$('
').insertBefore ("#quiz_container"),$('
').insertBefore("#newsletter_block_main"),fa(! 0),b=document.getElementsByClassName("scrolltomarker"),a=0;a
In this article:
Steps
Additional articles
The origins of reggae music have a wide range of influences. African drums, American rhythm, jazz and blues, it all mixes. Jamaica is the birthplace of reggae and people around the world want to learn how to dance reggae. The steps below will help dancers stick to the rhythm and learn what to do even when the rhythm is off.
Steps
1

Get ready to dance even if a reggae song is playing that you have never heard before. The second half of each beat follows the "off" beat, and the bass line contrasts with the smooth rhythm that is generated through jazz, bongo or African drums. Other instruments that create rhythm in reggae can be electric guitar, drums, woodwinds, brass, bass, and keyboards.

2

Express your individuality through movement. The reggae style originated in the Caribbean region, but since the Africans left this territory, the struggle of race, gender and class was expressed through body movements. Social ideas can be unique from person to person and thus dance is an individualized representation of each person.

3

Know the different eras of reggae. Each of the four eras has a different sound that should be distinguished. Therefore, one should understand what to expect when reggae music of a certain era starts playing. The most popular form of reggae now is "dancehall", which overtook other forms in 1983.

Ska was a popular form of reggae from 1960 to 1966. Immediately after ska in 1966, a rock direction was established, which retained its popularity until the 19th century.68. The following year (1969) people enjoyed early reggae and then late reggae until the popular "dancehall" came to replace them in 1983.

4

Enjoy reggae regardless of your nationality. Lyrics and music tend to express a Jamaican perspective on politics, economics and social issues, but the dance audience is not limited to Jamaica. Both Jamaicans and foreigners are considered a reggae audience if listeners and dancers are interested in discussing reggae and Jamaican music.

5

Discuss political, economic and social issues through dance. The performance of man has been danced throughout history. Reggae is a contemporary sound that incorporates traditional movements that symbolize dance and contemporary issues that expresses individual attitudes and beliefs.

6

Go to the dance floor. In reggae, the dance floor is a public space. Although it is very important to be able to express yourself, remember that others are also looking at you. Move, listen and learn to improve your understanding of reggae style and dance moves.

7

Shake your ass! It's easy to move your arms, legs, head and chest, but the back is just as important for communication. These movements of the back of the body are known as "Betty movements", through which African women reflected their attitude towards despotic classes and their formulations.

8

Move with the readim. Derived from the English word 'rhythm', reedim is an essential ingredient in reggae music and reggae dance training. This steady beat produces a danceable discussion of life.

Advertising
About this article
In other languages ​​
How to dance reggae - Wiki How English
The origins of reggae music have a wide range of influences.