How to make dance costumes for competition
How to Start Making Dance Costumes - Beginner's Guide to Dance Costume Making Part 1
by Mao on  in DIY Belly Dance Costume Blog, Uncategorized • 1 Comment
Many years ago, I came up with this brilliant idea to make my own dance costume.
I already loved dance costumes and I was excited. 😀
The only problem was, I knew nothing about costume making.
I didn't know what a dance bra top was made of, I didn't know types of fabric, and of course, I didn't know how to operate a sewing machine. I didn't have one.
So naturally, I was very overwhelmed and frustrated.
Sound familiar?
When you're just starting to make your own dance costumes, it can be very confusing and overwhelming. 🙁
So in this video and next one, I want to help very beginners get started. In this post, you'll see what tools you need and easy projects to try. Let's get started!
Sign up for Sparkly Belly newsletter so you won't miss Part 2!
My site is specialized in belly dance costume making, but you can apply basics to other style of dancing as well.
Now, if you're new to sewing, you'd want to avoid it as much as possible. So the common question a beginner costume maker asks is…
Can I make a dance costume with hot glue gun?
Unfortunately, the answer is no. I don't recommend hot glue gun for a few reasons.
First, the glue can melt or get weak with your body heat as you dance in the costume. What happens if the glue melts? Your costume will fall apart. Not a good idea. 🙁
Second, the heat of the glue can ruin your fabric.
And third, we use a lot of stretch fabric for costume making, and your hot glue may not stretch. The seams may come apart as you put it on.
Of course, hot glue can be great for making halloween costumes. But a dance costume needs more strength and durability, so in general, I don't recommend hot glue.
Do I have to sew then?
So for most part, sewing is better than gluing. But there are exceptions.
For example, for decorating your costume with small rhinestones, gluing works just fine.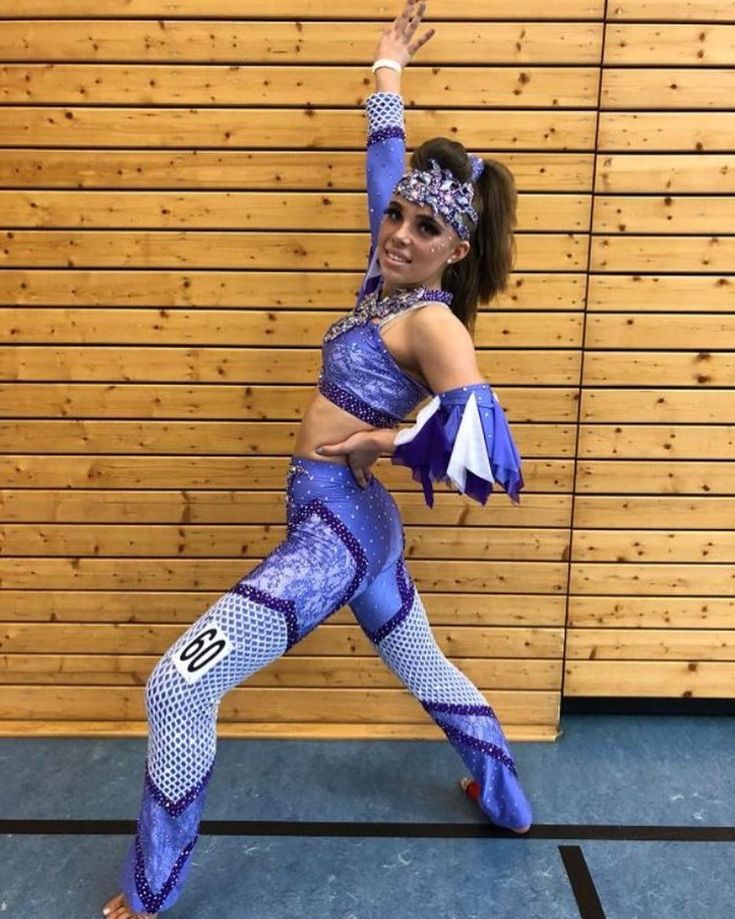 Be sure to use appropriate glue like gem tac. (There's a great tool for gluing rhinestones!)
There's also fabric glue available. If you really don't want to sew, you can try fabric glue. But based on my experience, fabric glue is never as strong as hand stitching, and again, it doesn't hold stretch fabric well, even stretchable fabric glues I've used.
So instead of wasting your money on fabric glue, I recommend you learn how to use a hand sewing needle and thread 🙂
What do I need to start making costumes?
For beginners, all you need to start making costumes is:
Hand sewing needle
Scissors
Measuring Tape / Ruler
You probably have these things at home. And just pick up inexpensive fabric and thread to get started.
You can upgrade tools as you go of course 🙂 But for now, I'll share with you projects you can work on with the above tools in a minute.
Do I need a sewing machine?
Not for beginners.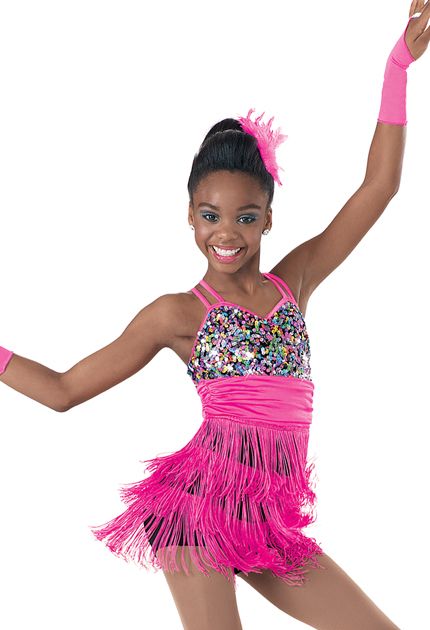 It's definitely nice to have a sewing machine if you want to make a skirt.
But if you're just starting out, build your skills and confidence by first tackling easy projects like ones I'll share with you next.
Where can I learn how to start making dance costumes?
I have over 100 dance costume tutorials on my blog, which you can find summarized here 🙂
But if you're new – first try no-sew projects like this overskirt or crop top.
These projects don't require much sewing, and even where sewing is required, it's just a few stitches. You can even use safety pins for the time being. The important thing is, you get used to measuring and cutting fabric.
Then you can move onto making fun accessories like this armband and foot accessory.
And try decorating costumes by using this ruching or pleating technique, or beading.
Without sewing machine, you can make beautiful things like this Swirly Belt.
You can find the catalogue of all my tutorials like these here 🙂
Now the next big confusion is, how do I pick the right fabric for making dance costumes? In my post, I'll show you common types of fabric used for dance costumes and how to pick them.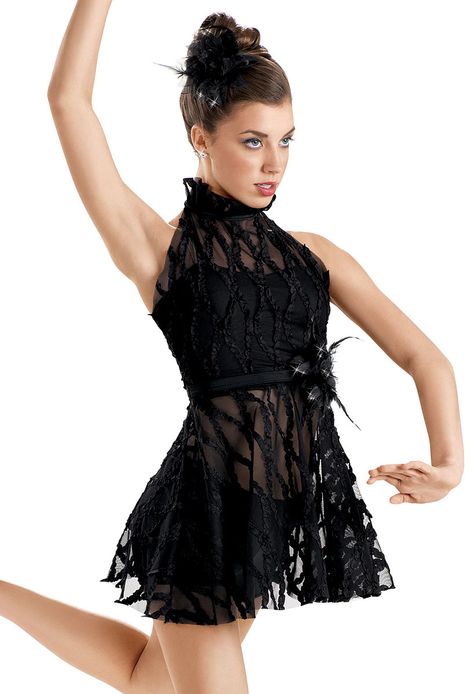 So make sure to sign up for my newsletter from the below link, so you won't miss the next video!
Sign up for Sparkly Belly newsletter so you won't miss Part 2!
And if you know a dancer who is struggling with costuming, help them out by sharing this post with them. They will appreciate that your love 🙂
Thanks for reading, and keep sparkling! 🙂
P.S. Pin this image for future reference! 🙂
Like what you read? Want to make more costuming bits yourself?
Sign up for my newsletter here and get my free email course, Belly Dance Costume Making 101!
How to Design a Custom Dance Costume: Fabrics Explained
You have your dance costume concept selected and illustrated-  Now it's time to choose fabrics!
Regardless of the look you are trying to achieve, the best fabrics for dance costumes incorporate spandex.  This ensures that your form fitting garment can MOVE with you when you dance.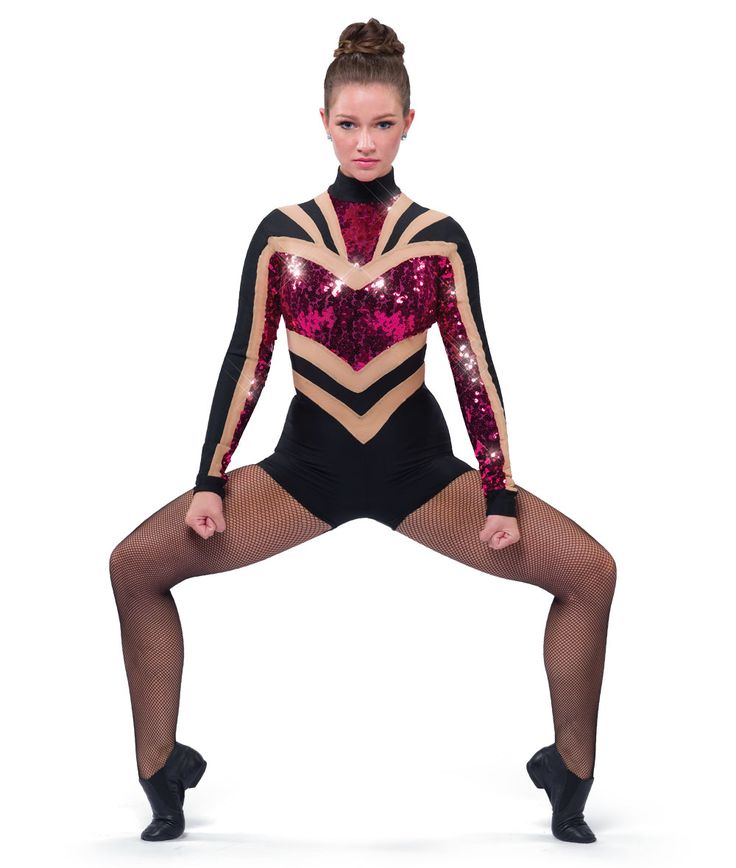 The fabric you choose depends a lot on your costume concept - do you want something edgy and futuristic (think hologram accents!), or lightweight and elegant (think sheer mesh!).  
Below, we break down our go-to fabric options that most costume companies have available.  There are plenty of novelty and specialty fabrics out there that make amazing costumes - but here are a few of the tried and true basic favorites that will work for any dance costume!
Dance Costume Fabrics Explained
Tricot
Price range: $
Great for: A solid color basic that can be used for anything!
Description: Tricot is your go-to for a solid color fabric! Pronounced "Tree-coh" with a silent T.  This fabric has a slight sheen (shiny Tricot) however some colors are offered with a matte finish. Tricot is the most common fabric found in dance costumes because of the wide range of colors available, as well as it's superior stretch properties!  
TIP: Tricot is the best fabric for long term use - the stretch is optimal and it is free of specialty finishes that can dull over time! 
Mesh
Price range: $ to $$
Great for: Lightweight skirts, billowy tops, or sheer insets!
Description: Mesh is a sheer, lightweight, and flowy fabric that can work for almost anything!  Create an airy feel with a mesh skirt, or an edgy look with mesh cut outs - it's one of the most versatile fabrics available.
  It also comes in a variety of textures from soft micro mesh to oversized Pop Mesh and Big Hole Mesh.  
TIP: Use caution when pairing textured mesh with sequin fabrics.  The sequins can snag the mesh and create holes, so be strategic about combining these fabrics on your costume to keep them separate and avoid abrasion against each other.  
Common mesh types include:
Micro Mesh - A basic, lightweight, and solid color mesh, with micro size holes in the weave of the fabric. 
Fog Mesh - A micro mesh with a foil-like surface treatment that adds shine and a bit of iridescence. Fog mesh is great for a metailic look, but know that it doesn't stretch as well as micro mesh, and the surface treatment can wear off over time with extended wear.
Tula Mesh - A micro mesh with randomly placed hologram sequins to add subtle sparkle.
Pop Mesh -  A textured mesh with larger holes, about 1/4" wide.   Pop mesh has a lofty texture, and is similar in scale to a fish net look. 
Big Hole Mesh - A textured, large mesh with oversized holes about 1/2" wide. 
Hologram and Foils
Price range: $$
Great for: Shimmery accents!
Description: Holograms have a foil-like surface treatment applied to a Tricot fabric - great for shine on the floor! We recommend using these novelty fabrics primarily as an accent on your costume, like in trim, collars, or waistbands.  When used as an overall fabric, it creates a shiny robot "wet-look", which (to be honest) isn't always the most flattering!  
TIP: Use caution with these fabrics if you plan to wear your costume for many years to come.  The sheen of Myst, holograms, and sequins will wear and become dull overtime, especially in high abrasion locations like under the arms.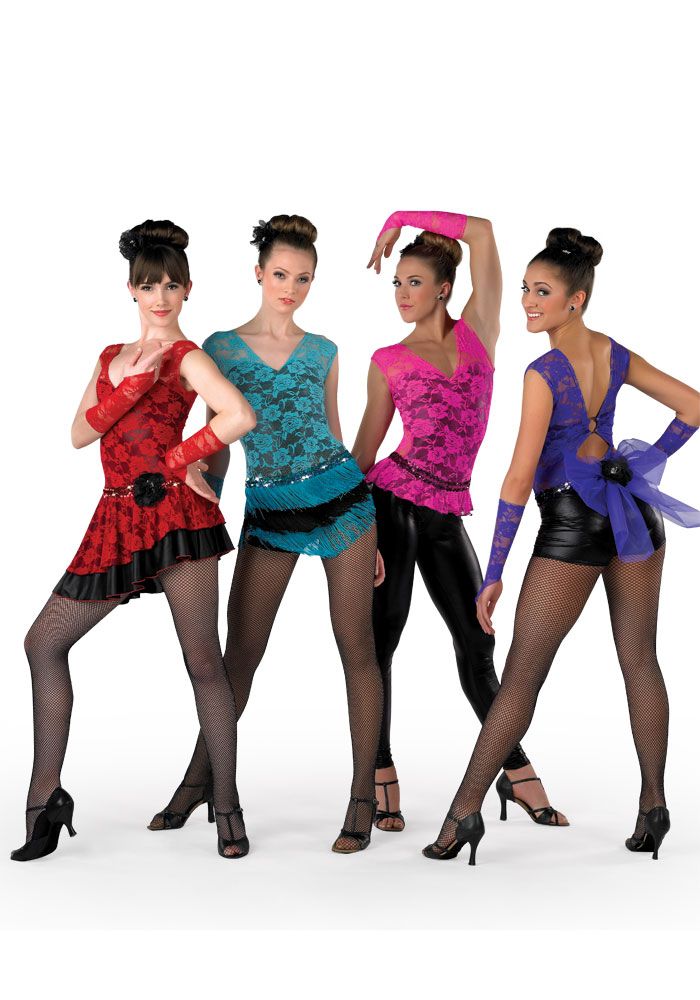 With proper care this issue can be minimized and continue to look fresh for years to come! 
Holograms come in a variety of styles:
Activator - Micro dots of hologram for a dimensional sheen.
Sparkle - Small dots of hologram create a glittery look up close, and a wet look from afar.  
Shattered Glass - Small dots of hologram that create a textured or "shattered glass" look.  
Myst - Micro dots of foil, creating a "wet" look.  Black Myst is perfect for a faux leather look! 
Sequin
Price range: $$$
Great for: Sparkle!
Description: Sequin fabrics can make your costume POP, and offer the most amount of sparkle at a distance!  But that sparkle comes with a few downsides to consider: it's more expensive and it doesn't stretch as well as Tricot.  This means you costumes can feel a little more snug, so keep that in mind when sizing.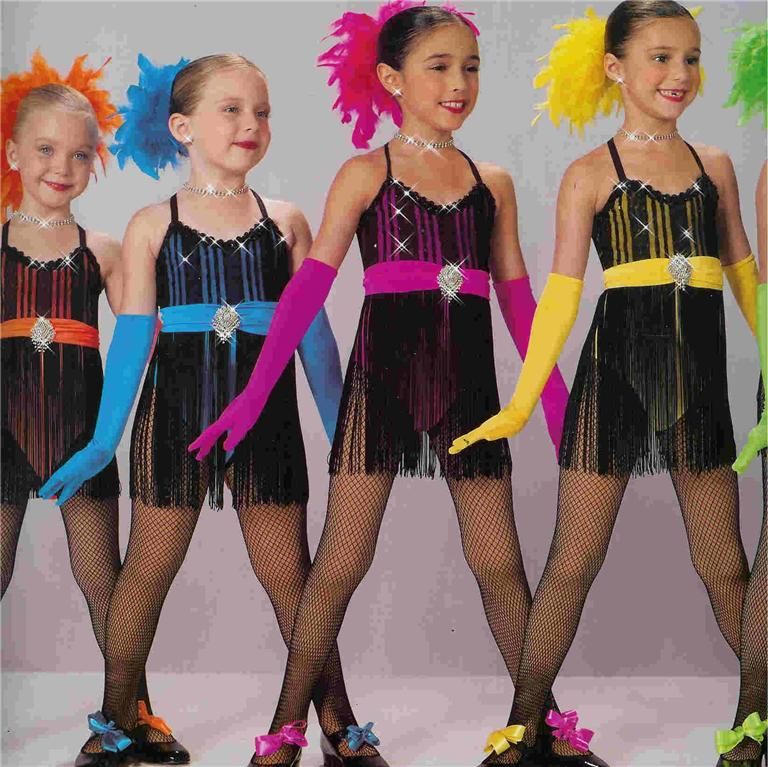 TIP:  Costumes with sequin fabric can also be scratchy - on the back of the fabric and in places where it can rub on the skin, like the under arms or cuffs.  This means you may need to add a lining or fabric trim on the edges of your costume, which can add costs.  So, make sure your  budget allows this when choosing sequin fabrics! 
Also, Sequins can dull over time, especially when exposed to chemicals like hairspray and dry cleaning solutions. Know that sequins flake off with use, but from a distance this will not be noticeable. Check out our blog for tips on how to properly wash your dance costume to extend the life of your sequin encrusted costume! 
A few types of sequin fabrics include:
Zsa Zsa - A sequin treated fabric, where the metallic sequins are pre-sewn directly to the fabric in a squiggle pattern.  This squiggle pattern allows for better stretch, compared to sequins sewn in a straight line!  (Pronounced "ja-ja")
Zsa Spa - Exactly like Zsa Zsa, but with hologram sequins! 
Showstopper - Even rows of sequins are applied to this fabric with adhesive, creating a polka-dot look.   Glued rather than stitched sequins means better stretch!  This fabric can create a sparkly "wet look" when used as the overall fabric of your costume.  
Lace
Price range: $$S
Great for: A feminine touch!
Description: Lace has to be one of our most requested novelty fabrics!  The romantic look is trending hard, which means a plethora of this sheer, delicate, and feminine fabric.  Not all lace is created equally though - you'll want to make sure that it has enough stretch and is durable enough to work for your dance costume, in order to move with you and not tear.    
TIP: Even the highest quality lace  can be delicate, so think of this when you design your costume!  Avoid lace next to sequins (it will snag) or in high impact areas like the knees (it will tear).  You also may need to line lace because it is sheer, which can increase costs.
The two most common types of lace are:
Regular Stretch Lace - Available in a variety of floral and scalloped patterns.   
Sequin or Charlize Lace - Lace with sequins sewn into the pattern.  It adds a little extra glam to this timeless fabric!
Velvet
Price range: $$
Great for: Added depth and opulence!
Description: Velvet is a fabric with a fuzzy, dense surface pile, creating a luxurious look. Velvet is BIG right now- and for good reason! With velvet you can get rich, deep jewel tones that you typically can't get with other fabrics. 
TIP: The look of velvet can change depending on which direction you are looking at it!  This is because of the "nap," or direction of the pile of fuzzy fibers.  In one direction it can have a reflective sheen, in the other it can be deep and rich.  Velvet also absorbs light, which can give the appearance of a slimmer figure! 
---
Things To Consider When Selecting Fabrics:
LONGEVITY - How long will I wear the garment?  Will I need to reorder my costume in upcoming years?
If you plan to wear your garment for more than one year, consider the following:
Delicate fabrics will easily show wear over time!  Lace and mesh can easily develop holes, especially in areas like the knees and underarms.    Hologram and Myst fabrics can dull over time, especially in high abrasion locations like the underarm or between legs.  You may want to use limited amounts or avoid these fabrics if you'll wear your costume for 2+ years.  
Specialty fabrics get discontinued frequently, which makes it difficult to recreate your exact costume in the future for reorders.  If you'd like to use a special-order fabric, consider ordering extra yardage to have on had for next year's reorders, or stick with stock fabrics to avoid this dilemma!
COSTUME CARE - How often will I wash my costumes, or how will I care for them?
There are some fabrics and colors that are easier to care for than others.  Some things to consider about wear:
White is a popular fabric because it is crisp and looks good on everyone, but white can also get dingy over time with use. This means you may need to consider ordering fresh costumes every year if you wear your white uniforms frequently.  
White is also susceptible to color bleeding.  Color bleeding is when the dye from a dark or vibrant color transfers to another (ex, think of that red sock that turns a whole load of white clothes pink in the washer!).  Keep this in mind when designing a white costume - white next to red, black, or another vibrant color means you'll need to take extra precaution when washing your costume. 
For more information on costume care, check out our Garment Care page for instructions and tips! 
FIT AND STRETCH - How picky am I about the fit and flexibility of the costume?
Stretch in dance costumes is essential!  You'll want your costume to move with you, and allow you to perform at your best.  There are some materials that have better stretch than others:
Select a 4-way stretch fabric to ensure the most flexibility for your dancers. This means the fabric stretches in 4 directions (up and down, and left and right), rather than in two directions (just up and down).   Tricot is a great option because it has a 4-way stretch and high percentage of spandex (the stuff that makes it stretch) - perfect for dance costumes!
Certain special fabrics, like novelty sequin and lace fabrics, have less stretch.  This means they don't have as much "give" and can fit more snug.  Keep this in mind when designing (your design may be more limited with a fabric that does stretch), and when sizing (to ensure everyone looks and feels their best in their costume)! 
---
Recommended Blogs:
How to Design a Custom Dance Costume: Finding Inspiration 
How Long Does it Take to Get a Custom Dance Costume? 
How to Design a Transition Dance Costume
How To Prepare for A Dance Costume Consultation
How to Design a Transition Costume
How to Estimate the Number of Rhinestones for Your Dance Costume
5 Tips for Designing Flattering Dance Costumes
How to Design a Custom Dance Costume: What's a Prototype or Sample Garment?
How to Design a Custom Dance Costume: Sizing and Measuring
---
Topics: Behind the Design, Costume Design Resources, How to Design a Custom Dance Costume
How to choose children's clothes and shoes for dancing
Before you send your child to the first competition in ballroom dancing, you must make sure that they look at their best.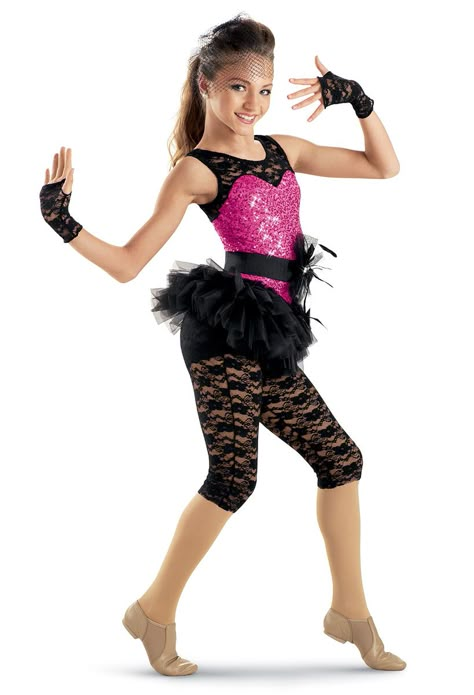 After all, it makes no sense to train a lot, and as a result, having come to the competition, initially be in a losing position, especially when it comes to dancing for children. Judges are people too, and they love not only beautiful dances, but also beautiful dancers. It is very important to show how serious you are about the matter. Therefore, in order to achieve a result in children's competitions in sports ballroom dancing, you need to do everything that can depend on you. So, in order.
Dances for children: Hairstyle for a partner
For a girl, a hairstyle plays one of the most important roles at a performance, so parents need to follow generally accepted rules. Firstly, hairstyle should be neat , restrained and no frills: forget about "baskets" and "lambs", small African braids and bows. In dances for children, this is not appropriate. The only accessory you can afford is a discreet flower in your hair to match the color of the dress.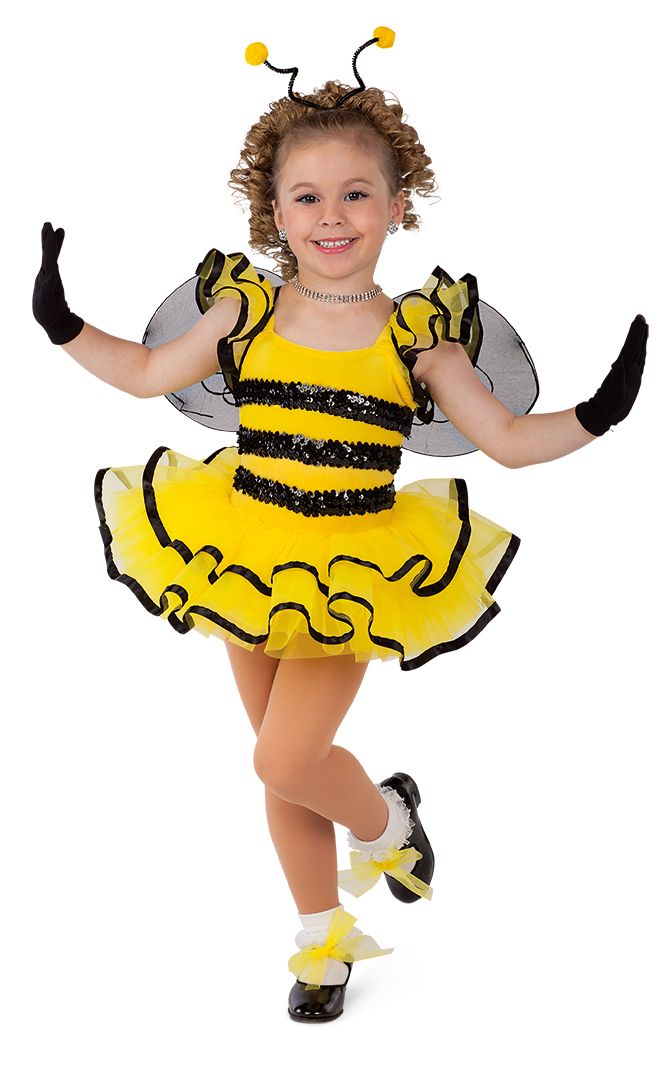 Secondly, the hair should be pulled back, do not leave strands for release or long bangs, this will interfere with the child during the dance and will look untidy. Here, as well as for a partner, you can use styling products and hair mousse, which will help the hairstyle retain its original shine longer. Thirdly, combed back hair must be removed in a "bun" or "bun". Do not make the "bun" high, try to keep it in proportion to the head. Use special nets, as well as various rollers to increase the size of the "bun". The mesh is better to choose the color of the hair - this option will be universal.
Dancing for kids: Hairstyle for partners
The boy needs a proper haircut! We make a classic hairstyle: the back of the head is shorter, with a smooth transition, the temples are straight and also shorter, we leave so much on top that it can be styled (if the hair is naughty, use professional wax or styling product). The main thing is that you need to emphasize the straight line of the spine: in no case leave a "cap" on the top of your head, do not let go of a curly ponytail or a girl's pigtail.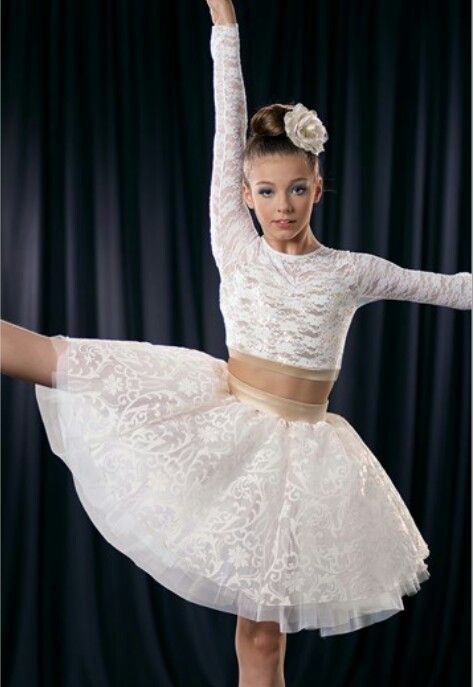 This visually "steals" two or three centimeters of height from the boy. Of course, do not forget about even posture, but a smooth line from the coccyx to the top of the head will emphasize flexibility and become.
Boys' hair should be neatly styled back, with or without parting. Hairstyles with a glossy effect look very impressive. To do this, you can use the appropriate gel and hairspray. Do not make hanging bangs and do not get carried away with various "bells and whistles" in the form of a "hedgehog".
Children's dance costumes
If you decide to make a dance costume for your child, think ten times over who to entrust this task to. Even if you sew well enough yourself, this is not a reason to try to sew a dance costume for a child: the dance fabric is different from the usual one, it stretches, repeating the curves of the body, you can make a mistake when sewing a pattern, just pulling the fabric a little more. It is not worth sewing from ordinary fabric, it will hamper the movements of the dancer, and subsequently may affect the technique.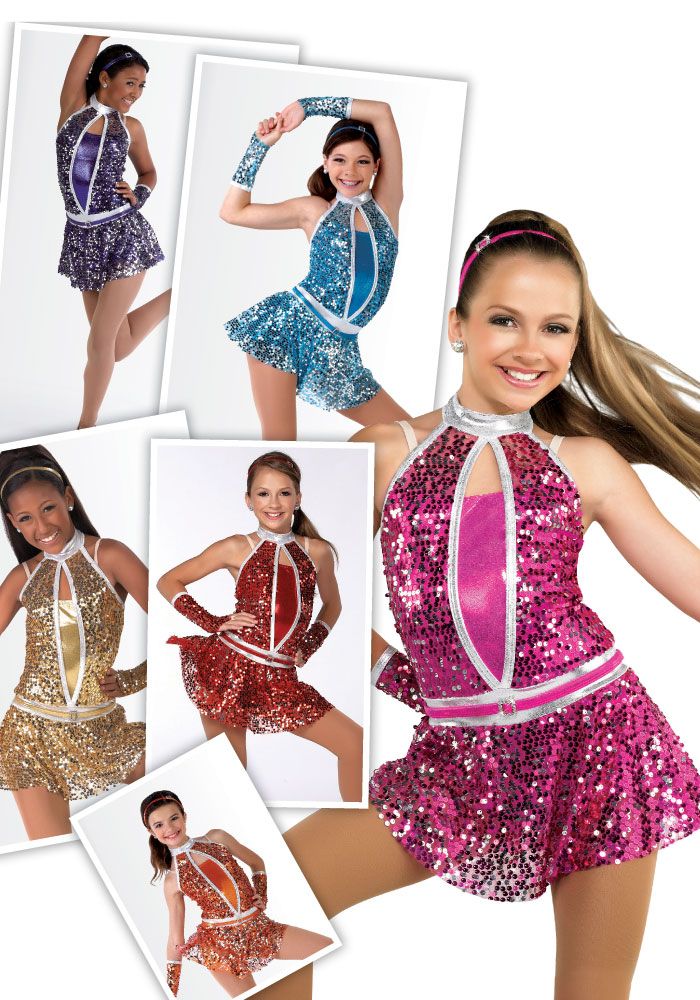 You also need to take into account the fact that there are many restrictions on costumes in dances for children, and it is not a fact that you will be able to comply with all of them. It will be very unpleasant if you come to children's competitions, and your child will be criticized for appearance. Spoiled mood at least for you and your child is guaranteed. Therefore, many parents prefer to buy ready-made suits, tailored according to all the rules.
Rating dresses come in a variety of models, so their price range is very different. Velvet dresses and models decorated with guipure will look spectacular on the parquet. To better choose the color, you should carefully look at your child in daylight. What color is his skin? What color are the eyes and hair? Often, when a girl comes to the store, she wants a soft pink dress, like a princess, and the parents give in to the request of the child. Unfortunately, this option is not suitable for everyone - a girl with blond hair, eyes and transparent thin skin runs the risk of getting lost in such a model.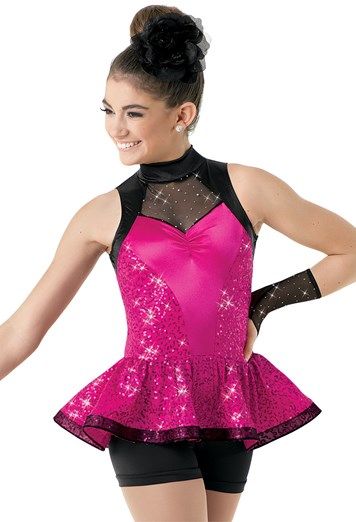 You should pay attention to the deep shades of purple, cornflower blue, blueberry and even black, they look best in velvet models. Choosing a model with guipure, you can consider rich blue, coral, burgundy and lilac. Rating dresses of acid colors are more suitable for tanned dark-haired or red-haired girls, they emphasize their natural brightness and expressiveness. These types also suit all pastel colors, including creamy and white.
Dance shoes for children
The last, but no less important element of the dance costume is shoes. Rating shoes for girls have their own standards that must be followed: for example, you can not use rhinestones and heels higher than three centimeters. The main color versions of shoes are: "gold", "silver", "satin (tan)" and "beige leather" (you can also find models that impoverish two colors in themselves: for example, beige leather with a silver strap and other elements). Satin dance shoes for children look richer, but lose their appeal in the process of performing at ballroom dancing competitions much faster.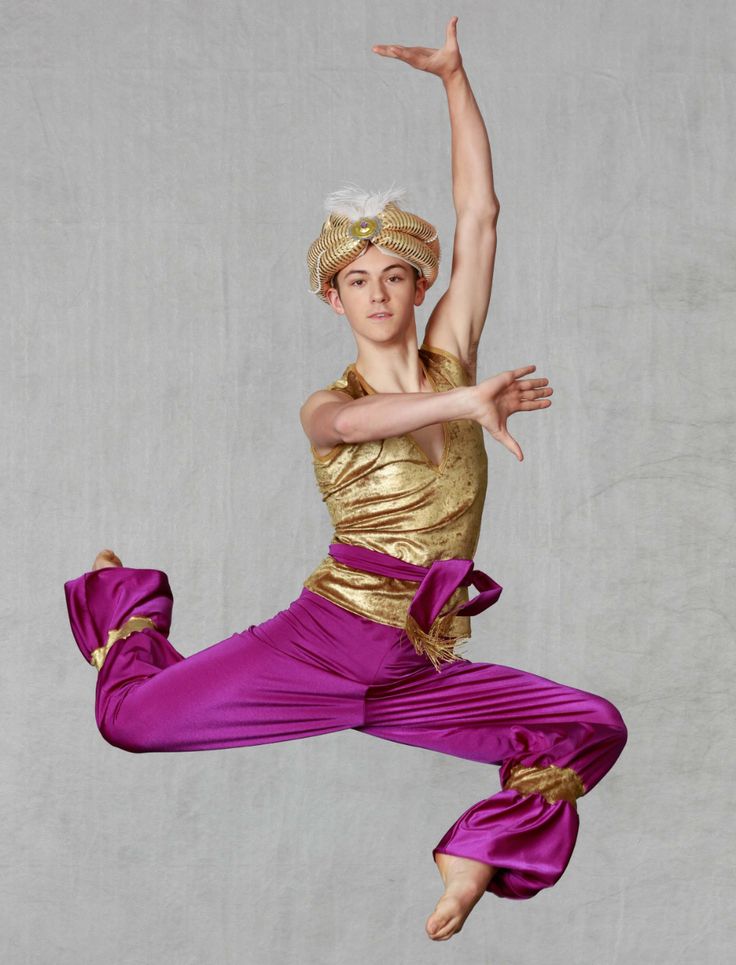 So the choice is yours.
If you are dressing a partner, then you should remember that among rating shoes for a boy you can buy both leather and patent leather versions. Lacquered shoes look much more spectacular, but they also lose their "marketable" appearance faster.
It is not worth saving when choosing children's shoes, it is better to opt for natural leather , the leg breathes in it and gets less tired. Another advantage of natural leather can be considered long-term wearing, such shoes are less prone to cracks and retain their original appearance longer. The child's foot grows quickly, but this is not a reason to buy shoes several sizes larger, it will be uncomfortable and unsafe to dance in such models. You can not only spoil the equipment, but also seriously damage your health by catching your toe on the parquet. Remember, when buying shoes should be tight, the skin tends to stretch (the ideal margin is 0.5 cm from the thumb).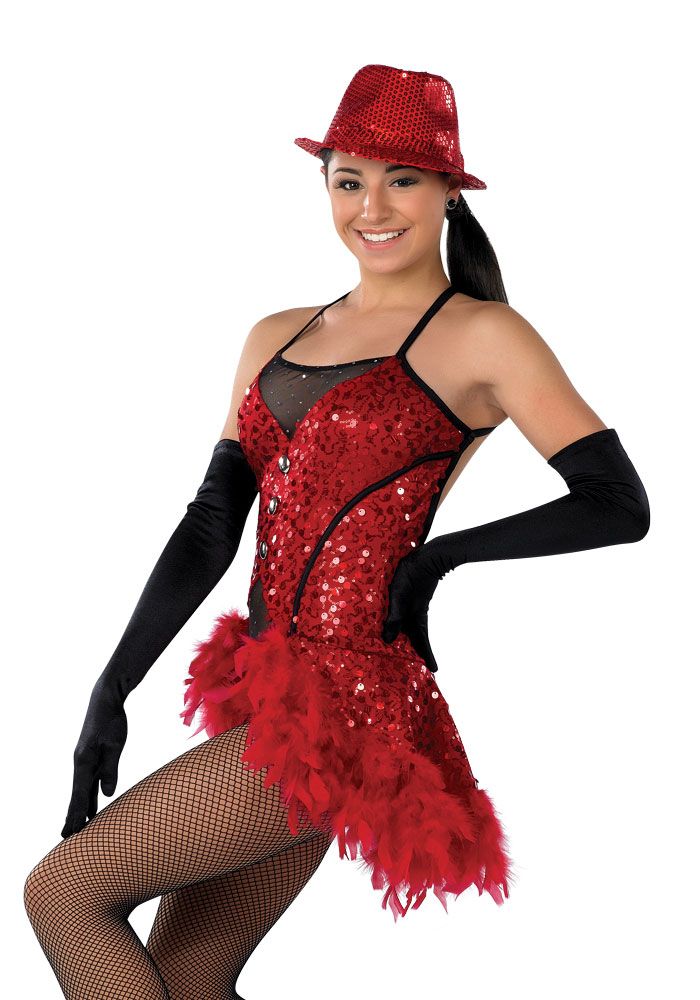 If your child has a non-standard foot, we recommend choosing a model with adjustment.
We hope that our dance tips for kids will help you grow new champions. Good luck on the floor!
Secrets of the stage costume Online edition "Elements of Dance"
Outward entourage of dance performances for many is not the last argument to start dancing. A stage costume is a pass to the world of beauty and harmony for some, an opportunity to create a certain image for others and a way to show the dignity of your figure for others.
Choosing a dance costume is not so easy. It is not enough just to buy a beautiful dress. In each dance direction there are unspoken requirements for clothing, and in sports ballroom dancing there are strict rules at all. On the one hand, it is necessary to focus on them. On the other hand, you need to know a few secrets that will help you choose a costume that is ideal for the place, dance and person.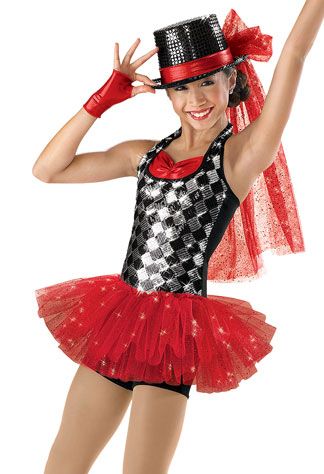 Is it important that the suit fits?
The stage costume has several tasks: to match the character of the dance and its style, to help reveal the intended image, to draw attention to the performance and make it more spectacular and memorable, to hide figure flaws and present the dancer in the most beneficial way.
There are many peculiarities in dance culture. One of them is the use of special clothing during the performance. Each direction has its own model range, traditions and even colors. Therefore, we so easily distinguish a representative of one dance style from another. Agree, it is difficult to confuse a b-boy with a classical dancer. Modern dances are strikingly different from ballroom or classical dances, not only in music and a set of movements, but also in clothing. Each type of dance involves the use of different fabrics for the stage costume and different shoes. Tango or waltz costumes have nothing to do with hip-hop clothes.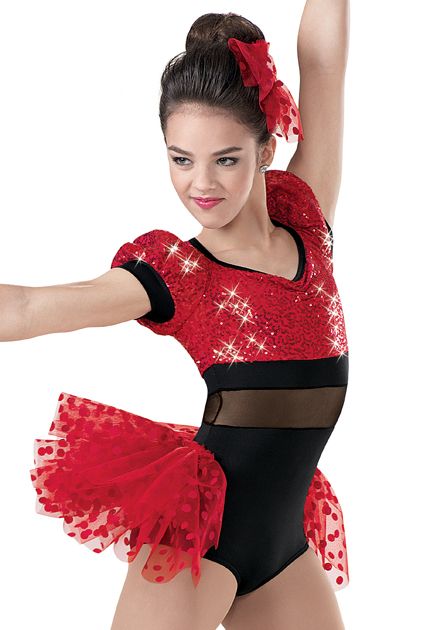 The fabrics from which the outfits for oriental dances are sewn are completely different from the materials for go-go or, even more so, from the notorious jeans.
- Why does the stage costume have such a pronounced character?
- Women's and men's dancewear is part of the culture of the people, has its own history, closely related to the history of dance, its aesthetics and philosophy.
A bit of history
Take, for example, costumes for ballroom dancing. The history of the dances themselves began when interest in Latin American culture arose in European countries. Prudish England and frivolous France unexpectedly discovered a lot of interesting things in women's clothing, customs and culture of Latin Americans. And they found that the emotionality of their dances, plasticity and powerful energy deserve the closest attention and imitation. Having set the standards for ballroom dancing, Europe and the clothes for them were scrupulously designed, combining their own conservatism with the characteristic features of Latin American culture.
Everything was carefully thought out: from styles to accessories.
The European costume for a partner was originally a short dress with a fluffy skirt. Light, airy fabrics were used for dresses, and nylon petticoats were used to preserve their shape. The costumes were decorated with sequins and embroidery. However, it was uncomfortable to dance in them, and European dancers very quickly realized that such clothes were not suitable for performing a fast dance. It was extremely inconvenient to take a quick step in it. The skirt, over time, became longer and more adjacent to the silhouette. But, the style lasted long enough - from the 20s and up to the 60s of the twentieth century.
Dresses, expanding to the bottom, appeared only in the early 90s. A long, flared skirt was sewn with frills and numerous frills, and to give shape, they were equipped with a petticoat with a fishing line. It turned out that feathers also hold the shape of a long fluffy skirt well, so they were often sewn on the bottom of the skirt.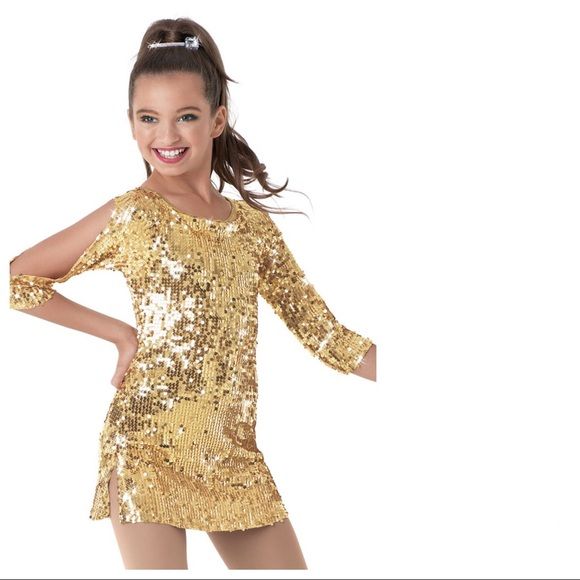 The most luxurious were considered ostrich feathers. Later, plumes were preferred to feathers.
And only recently the skirts of the partners have become as narrow as the performance of sports dance generally allows. Costumes were decorated with patterns of beads, embroidery and faceted stones.
The secrets of a spectacular ball costume
Preparing a suit for modern competitions is a very responsible task. The partner's dress plays an important role in highlighting the couple not only "against the background of the parquet". Since men's costumes are mostly the same, the entire responsibility for attracting and holding the attention of spectators and judges during those 2 minutes that the dance lasts lies with the partner's dress.
The choice of dress for performances largely depends on the rating of the competition. You cannot enter a prestigious competition in a cheap dress, this is considered a violation of the rules.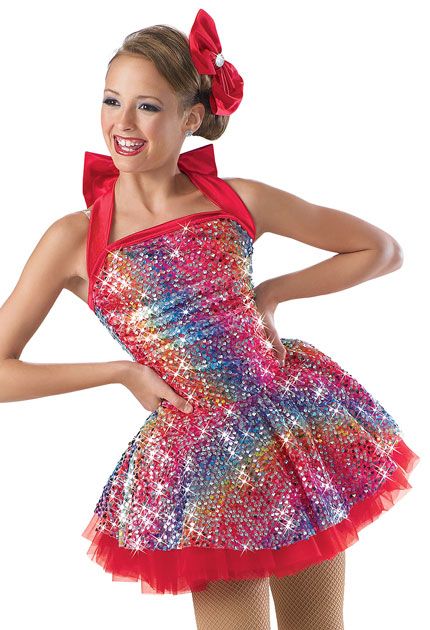 The dress for the European program consists of several layers. The wordy skirt reaches full length (that is, to the ankles). The dress can have not only narrow sleeves, but also "wings", and also be decorated with a train. Shoes must be matched to match the dress and decorated similarly to it in order to complete the set. In adult groups, it is allowed and even encouraged to decorate the dress with stones and rhinestones so that it sparkles under the bright beams of spotlights. Many dancers prefer to sew costumes for performances on their own and, with a certain talent, the most inimitable, unique things are obtained in this way, since the dress fully reflects the face and taste of the dancer and is distinguished by an exclusive design. Ballroom dancing provides one of the few opportunities for a woman to wear a gorgeous, feminine, flamboyant dance dress.
The main nuance is that the partner's dress for the European program must accurately reflect the style of the whole couple.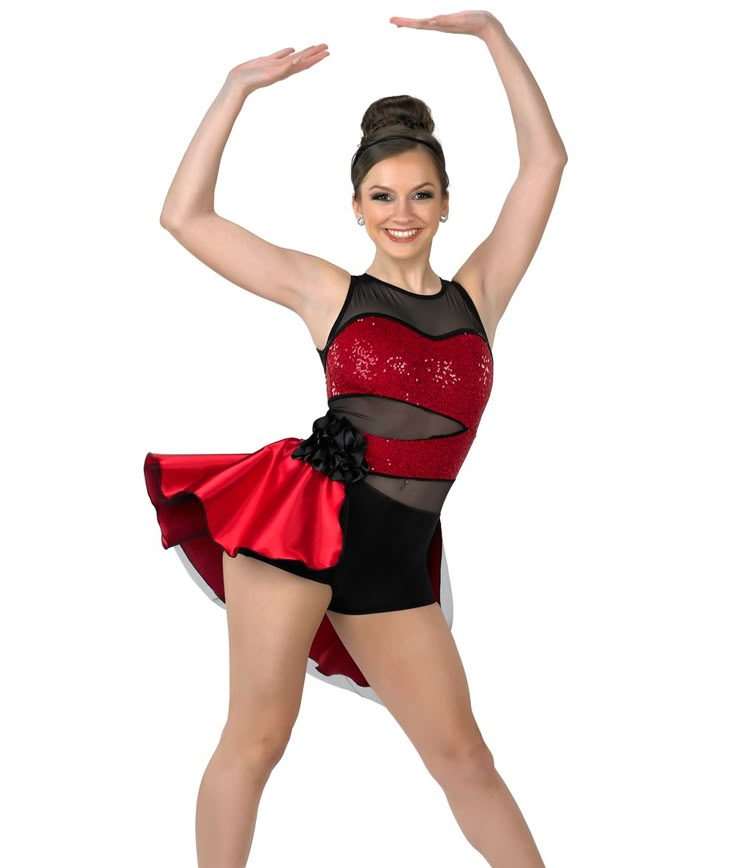 If a couple is characterized by a smooth "English" performance, then a dress in the Spanish or gypsy style should not be chosen. This is where a classic dress comes in. A more temperamental "Italian" style will also require an appropriate style of the competition costume.
The main choice for the standard partners have to make from 5 styles:
Regular fit with year-round skirt. The most popular and common style, as it fits almost any figure and type. As a rule, plain fabrics are chosen for classic dresses or they are combined with similar colors. The basis of the silhouette is a strongly flared year skirt. The main fabric in it is combined with wedges from more airy, lighter fabrics. There are a lot of variations of the top of the dress. It can be a short open bodice with straps. The neckline should be shallow, or it may be a fitted, full-length dress with long sleeves. The bottom skirt can be decorated with feathers, rhinestones, voluminous ruffles, or not decorated at all.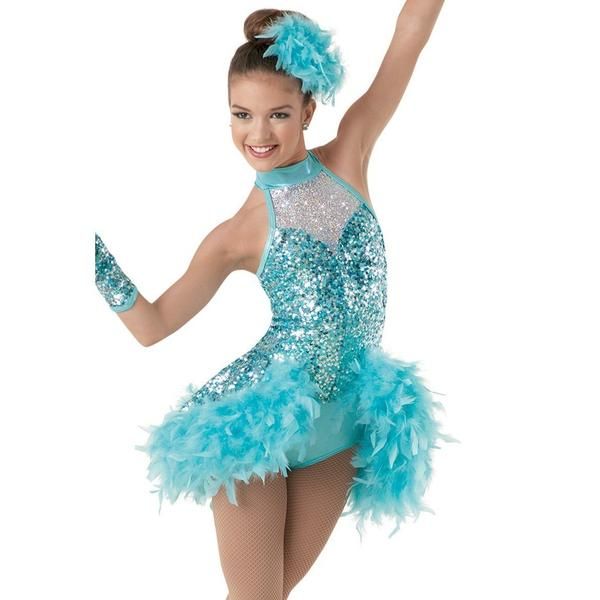 Very effective dresses in Italian/Spanish style look great on temperamental brunettes. A dancer in such a dress is inevitably associated with Carmen. Characteristic features of the costume are lacing, corset, flounces, frills, lace and colors - red, black and white. A dress in the Spanish style should be with a V-shaped classic neckline on the back, with sleeves or even a stand-up collar. The image of a burning Spanish woman must be supplemented with an appropriate hairstyle, makeup and jewelry.
Many performers love gypsy style , which also suits mostly brunettes. Gypsy-style dress is made of fabric in a small floral pattern. Colors are black, red and purple. The peculiarity of this style is that the main fabric of the bodice covers the top of the skirt of the dress. Sleeves can be fitted or voluminous.
Drop-top dress. In this cut, the elongated bodice smoothly passes into the skirt, or the skirt is simply inserted into it with wedges.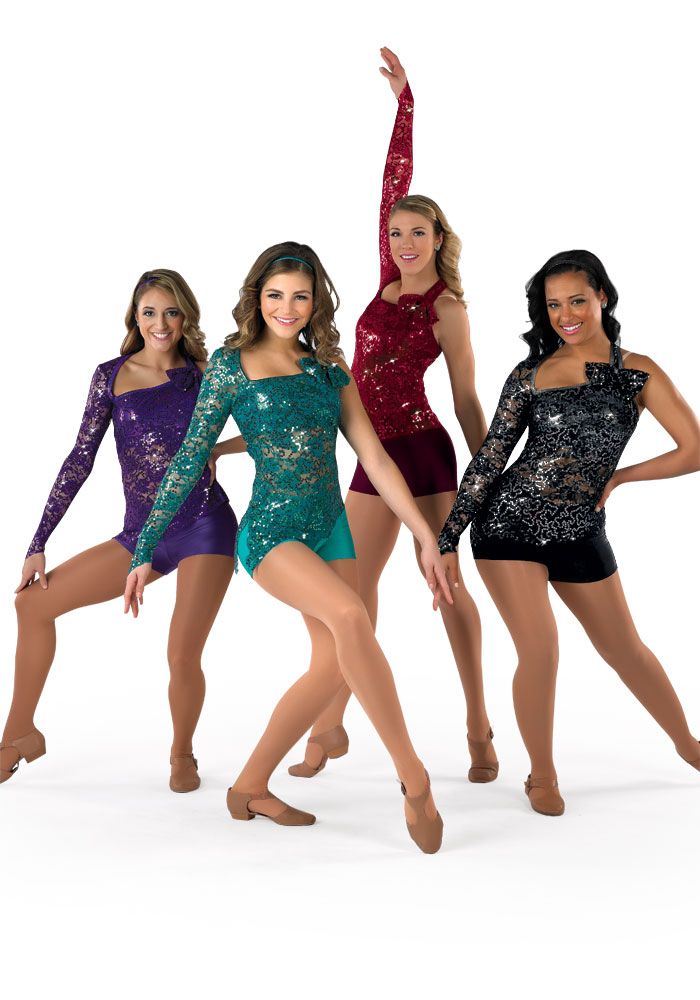 As a rule, in this style, the bodice of the dress should be different from the color of the skirt or be with a large pattern. The cut is "uncomfortable" for those partners who are tall relative to their partner and thin, as the elongated bodice visually stretches the figure.
Another style to be careful with is high waist dress . It is far from suitable for everyone and is more often chosen by partners, much lower than their partners. For such a dress, you must have an impeccable posture and a proportional figure. If there is even a barely noticeable stoop or the shoulders are a bit wide, then the dancer will look like a woman in an interesting position. However, if there are no such problems, then a rather rare style will favorably distinguish a couple from the rest. As a rule, the most striking detail of such an open-top dress is the ornate belt located under the bust.
For the Latin American program , dresses of a completely different kind are chosen.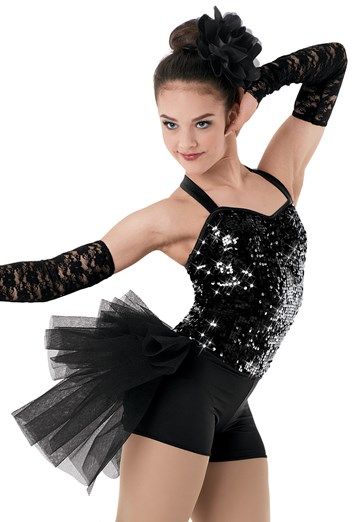 They are united by seductiveness, emotionality, brightness and eroticism. The dress is required to emphasize the dynamism of the dance, which is facilitated by moving elements (fringe, frills, asymmetrical bottom) and a shortened length. The style of the dress, its decoration and color are dictated by the current ballroom fashion. Due to such subtlety as color, professional dancers can change costumes dozens of times during the year.
The color of the partner's dress largely determines the impression of the whole couple, so you need to choose it wisely. While adhering to fashion, you still can't go against your personality and you need to focus, first of all, on colors that suit the type of appearance, and also take into account the structural features of the body and posture.
So, bright "felt-tip" colors (orange, lemon, light green, raspberry) are not for everyone. They can both add temperament to the partner and "kill" her individuality, draw all the attention to themselves, leaving no chance to appreciate the character and style of the dancer herself.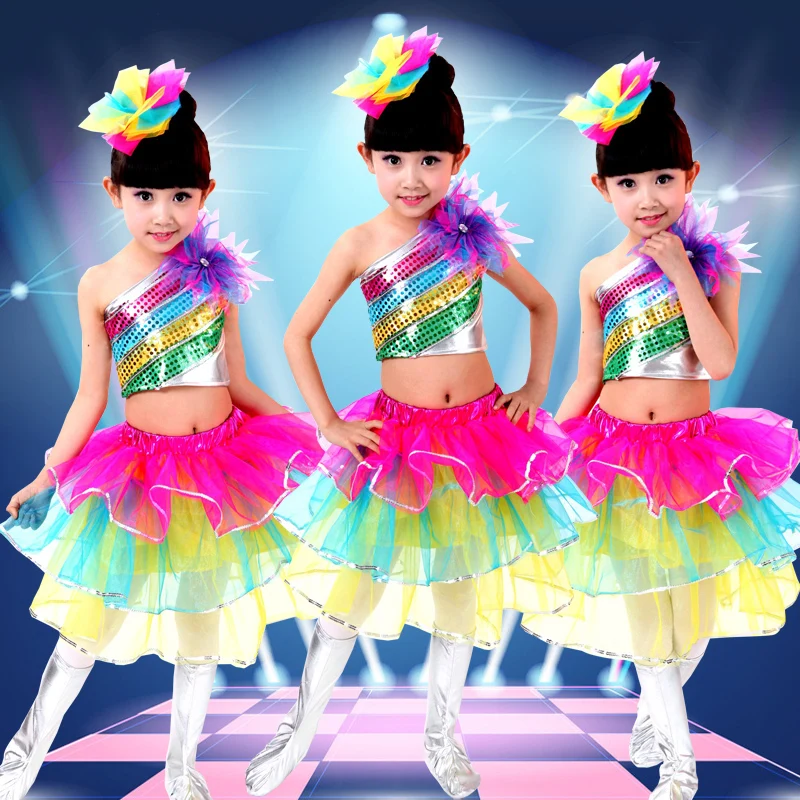 The red color, on the contrary, suits almost everyone, both brunettes and blondes, girls of a dense physique and thin ones. But, because this color is so versatile, it is also the most loved and chosen often. Therefore, having decided on a red dress, you run the risk of getting lost on the floor among the ladies in red. In qualifying rounds, this is not particularly beneficial. Although there is a way out. The designer can find the original model and choose an unusual shade of red, since there are many of them, as well as add interesting details to the dress.
One of the most capricious is orange. It is suitable only for partners of the oriental type, swarthy brunettes with bright makeup. Therefore, it is rarely chosen for younger groups of dancers. But for adult skinny girls, orange can be used to give the illusion of volume.
Peach, yellow and yellow-orange shades look good on almost everyone. But especially they go to slender blondes with different eye colors and skin types.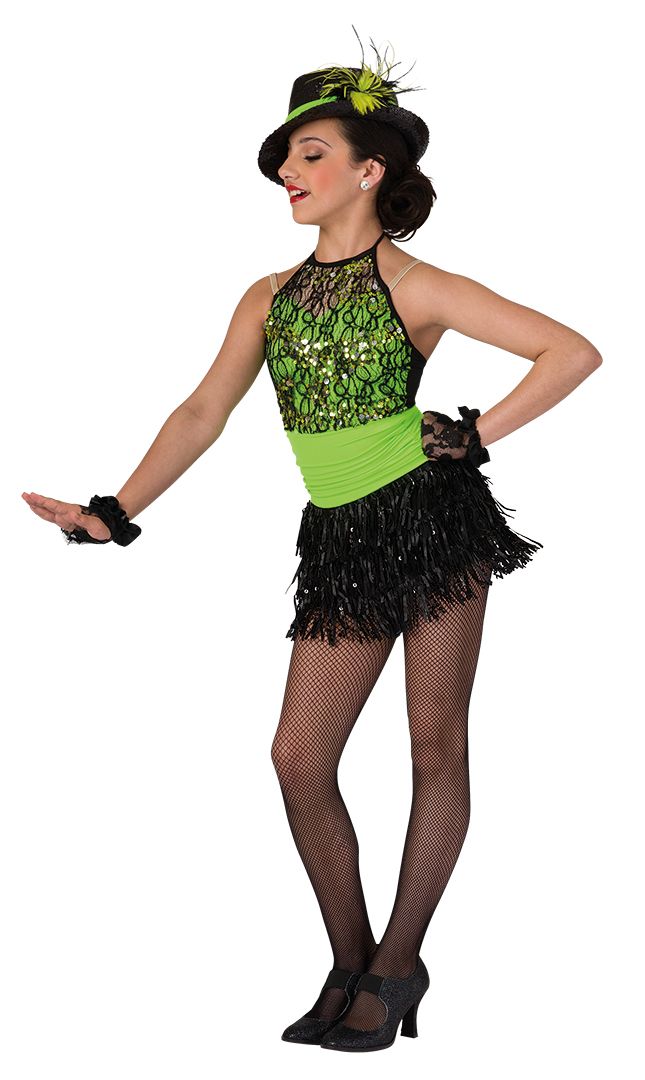 Raspberry and purple can be chosen for partners with a bright appearance and temperament. Green and blue are very expressive. Green "emerald" is universal, but other shades of green need to be selected individually. Blue, being a cold and conservative color, suits many people and looks great in competitive dresses.
But black and white colors are rarely chosen. Black is too strict, white is not practical.
When choosing the color of the competition dress, it is important not to make a common mistake - you cannot choose colors that are close to the color of the parquet. Sandy, beige, brownish shades are good on their own, but on the floor they make the partner faded and invisible.
It is necessary to look for your color thoughtfully and it is better to resort to the help of a designer.
bellydance costume, what to look for
Any dance costume should be comfortable and reliable.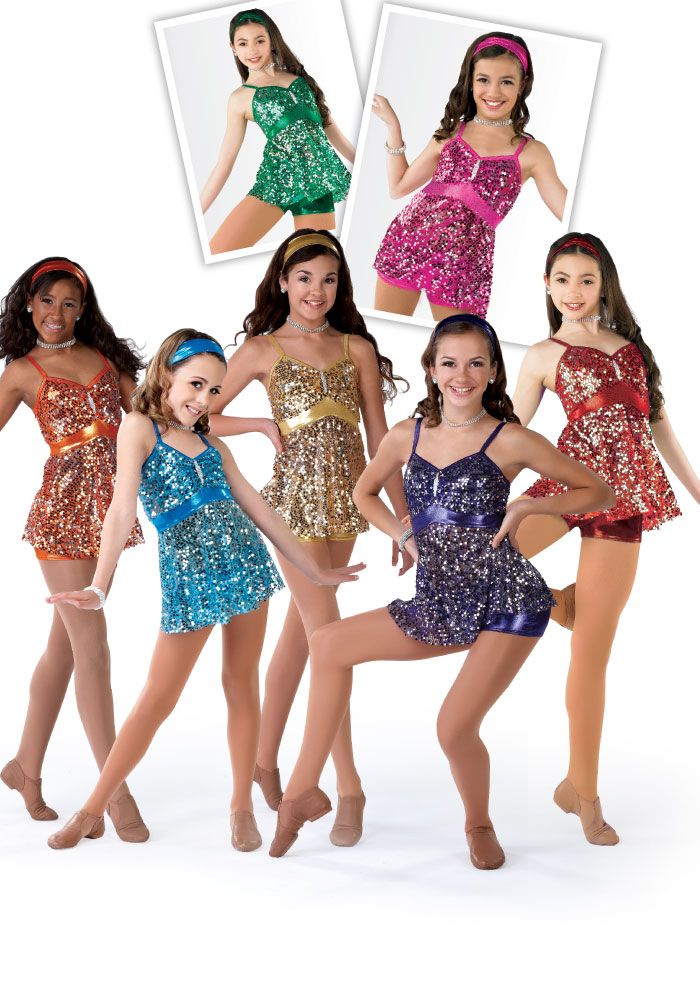 Not in the sense that it should be as strong as body armor. It will be enough that the suit is made of durable fabrics and tightly sewn. Indeed, in the dance the dancer moves (strange, isn't it?) The straps can break off and the seams come apart, in general, during any dance. But oriental costumes are distinguished by the fact that thin and capricious "creeping" fabrics are often used for them.
Rule one - it's better not to buy costumes for bellydance in resort towns in tourist shops. Behind external beauty, low quality is most often hidden here. If you are lucky, then such costumes will "crumble" not during the dance, but after the first wash. Make your choice in a specialty store or have a custom-made suit.
Please note that the quality of Turkish oriental dance costumes is better than that of Egyptian ones. At the time of purchase, be sure to check the presence of a wire frame in the bodice. Without it, the bodice will lose its shape very quickly. The size of the cup should fit you perfectly, only then the dance will look great.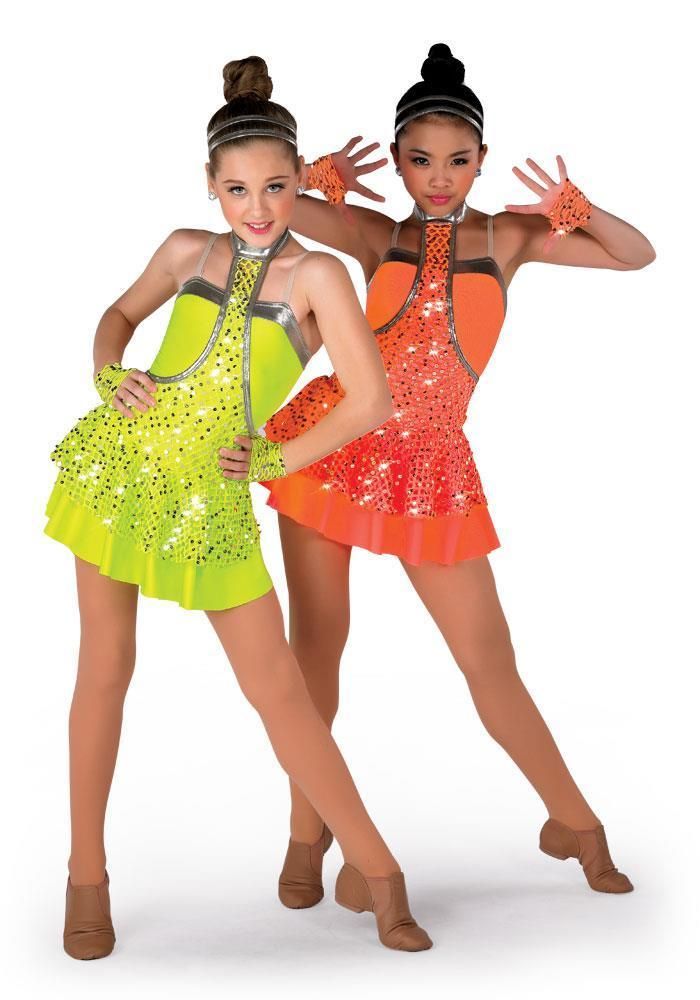 An important detail in oriental costumes is the quality of fastening of finishing materials. If sequins, rhinestones, pebbles and beads are not firmly fixed, then from the characteristic dance movements they will crumble in front of the audience.
When choosing a belt for bellydance, it is very important to consider its weight. It is he who creates the load on the muscles during the dance. The more weight - the more serious the load, however, a belt that is too light does not make it possible to feel the work of the hips.
Modern dance costumes: stage wear or everyday wear?
Modern dance is different in that most dancers do not separate the style of their daily life from the chosen dance style. Accordingly, they accept and love the style of clothing that accompanies this direction. In fact, it is not only a stage costume, but also everyday wear. Jerk followers wear skinny jeans and bright accessories, C-Walk is distinguished by plus size clothing, white t-shirts, plaid shirts, bandanas, hip-hopers look "baggy", and R&B accompanies glamour.