How to dance like selena
Selena Gomez "Love You Like A Love Song" Hip Hop Dance Tutorial
Selena Gomez "Love You Like A Love Song" Hip Hop Dance Tutorial
Irmana S.
Beginner
09:00
63
Views
Selena Gomez "Love You Like A Love Song" Hip Hop Dance Tutorial. In this video, Irmana will teach you her own choreography to Selena Gomez song. It's another quick and fun choreography. It is beginner level with few intermediate steps. The entire video is mirrored (dance to the music and walk through of steps). The video begins with the choreography to the music and is followed by the break down of the dance steps with counts and explanation of moves. Irmana goes in great detail of the moves. Have fun and please also come to my online dance classes!
About Irmana S.
Hip Hop teacher and choreographer with over 20 years of dance experience. Trained in jazz and ballet. Have been teaching hip hop for over 6 years.
Teaching Hip Hop private and in studio lessons. Private lesson is great if you want to grow faster as a dancer or if you need help with certain steps or preparing for an event, audition etc. They are also great if you want to just do one on one class to get more comfortable for group classes. In studio classes are held in Huntington Park next to downtown LA.
Show More
Irmana's videos
Get Dance instruction from Irmana any time
Intermediate
Hip Hop Dance to Britney Spears Slumber Party
Irmana S.
Advanced
"Way 2 Sexy" Hip Hop Dance Tutorial
Irmana S.
Intermediate
Marshmello + Jonas Brothers Hip Hop Dance Tutorial
Irmana S.
Beginner
My Universe by Coldplay x BTS Hip Hop Dance Tutorial (Beginner Hip Hop Class)
Irmana S.
Intermediate
SG Dj Snake, Ozuna, Megan Thee Stallion and Lisa Blackpink Hip Hop Dance Tutorial
Irmana S.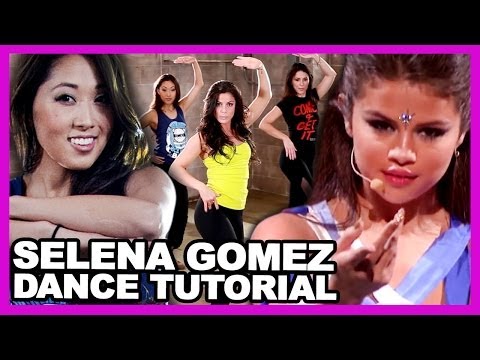 Advanced
"Measure of A Man" FKA Twigs ft. Central Cee Hip Hop Dance Tutorial
Irmana S.
Advanced
TWICE "The Feels" Hip Hop Dance Tutorial
Irmana S.
Intermediate
Post Malone "Wow" Hip Hop Dance Tutorial
Irmana S.
Intermediate
Michael Jackson "Beat It" Hip Hop Dance Tutorial
Irmana S.
Beginner
Dua Lipa "Levitating" ft. DaBaby Hip Hop Dance Tutorial
Irmana S.
Beginner
Selena Gomez "Love You Like A Love Song" Hip Hop Dance Tutorial
Irmana S.
Intermediate
Mariah Carey "It's Like That" Hip Hop Dance Tutorial
Irmana S.
5.0
2 Reviews
Teacher's Studio
So much fun. Positive upbeat energy. I am just a beginner so this is super encouraging for my dance future
Posted Jul 7, 2022
✨Tanya✨
Online
I went to my first Dance group class with her and she is amazing! She is so quiet and patient and makes the steps very easy to learn! 🌈🥳
Posted Jan 18, 2022
Philly to celebrate Selena with tribute and dance party
Skip to content
By
Elizabeth Estrada
Bibiana Correa
May 25, 2022
Listen 2:02
Singer Selena Quintanilla Pérez painted next to the front entrance at Tina Taco's in Philadelphia's Fishtown neighborhood.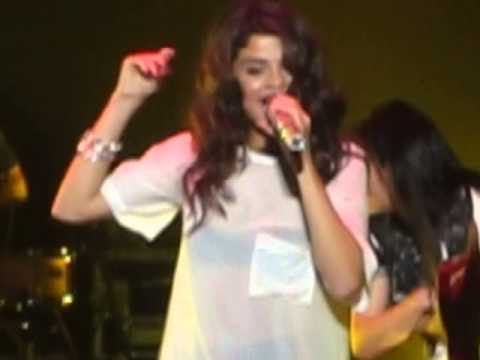 (Kimberly Paynter/WHYY)
Lea esta historia en español aquí.
Hearts may go "bidi bidi bom bom" at Philly's big "Forever Selena Tribute" event this weekend in more ways than one.
The Friday night tribute/dance party at the new Brooklyn Bowl event space in Northern Liberties commemorates the beloved Selena Quintanilla, who died 27 years ago at age 23 after being murdered by her fanclub president, Yolanda Saldivar.
"It's a celebration," said DJ and musician Erick Santero, the organizer of the tribute. "It's also a way for all of us to bond and to be together and to remember who she was, what she represented to us, and of course, dance to her music."
For many in the Latino community, Selena needs no introduction. Known as the Queen of Tejano, Selena gained worldwide success for her pop-influenced Tejano music, a unique genre that originated in Northern Mexico. It features a lot of accordion and combines Tex-Mex and European influences, particularly from polka and waltz.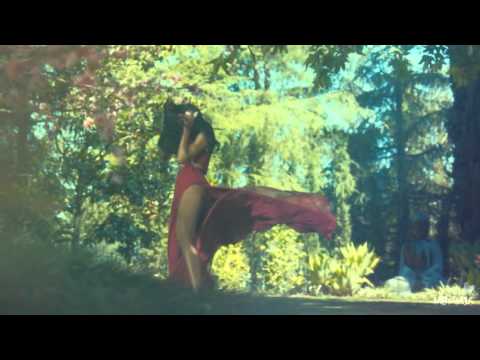 Related Content
Billy Penn
The definitive guide to Philly's Latino nightlife and dancing
Whether you're out-dancing your tias or just starting out, here's where to find salsa, bachata, merengue, samba, rumba, cumbia, perreo and more.
7 months ago
Selena rose to fame in the '90s with hits like "Amor Prohibido" and "Baila Esta Cumbia," and contributed to the rise of Latin music in the United States.
She dominated a predominantly male music genre and eventually became the first Tejano artist to win a Grammy.
"The depth of the connection that people made to her and her music is so strong and it's a beautiful thing," said Santero, who has worked in the music industry for 30 years and currently serves as the senior music content editor for Latin America at Gracenote, a media data company owned by Nielsen.
Selena's impact has remained strong throughout generations, and in the past five years Santero has helped host dozens of successful "Forever Selena" events across the U.
S.
Philly is the newest addition to the roster and one of the many events at Brooklyn Bowl that bring Latino talent to the venue.
"Philadelphia has a flourishing Latino community and we want to make Brooklyn Bowl Philadelphia a home for artists and fans alike," said Paul Bacher, the talent buyer for Philly.
The event on Friday features various DJs and performers, including the on-air mixer for Pitbull's radio station on Sirius XM, Yo Yolie. Everything will be on blast — from classic and remixed Selena songs to the '80s and '90s jams that inspired her music. Of course, no Selena-themed event would be complete without the Mexican genres that she was known for: Tejano, cumbia and banda will also be pumping through the speakers at the NoLibs venue. The "Selena Forever" tribute party is coming to Philadelphia for the first time. (Courtesy of Erick Santero)
Fans who plan to attend are encouraged to come ready to dance and don their favorite Selena merch — or even dress like her.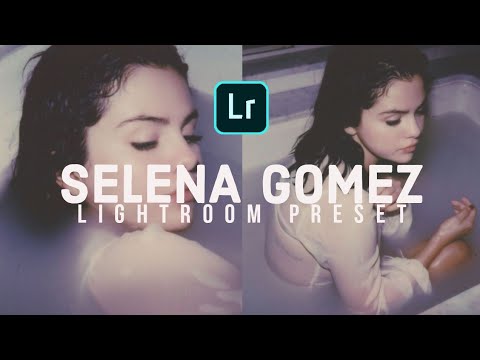 "We'll be giving away prizes for best costumes and we'll have a dance contest on stage," said Santero, who will also be spinning tunes at the event. "People are in for a treat."
'She looked like me and was beloved'
Selena's tragic death in 1995 left the world heartbroken.
Thousands waited in a line seven-football-fields long for a chance to pass the artist's casket during her funeral. Her death was not only unexpected but halted the Tejano artist's sudden rise to stardom.
Selena embodied the duality of bilingual and bicultural young Hispanic-Americans, "who can be just as passionate for the countries their parents left behind as they are for the one where they are coming of age," wrote Lydia Martin for the Philadelphia Daily News in February 1997.
For Gabe Castro, the member programming manager at PhillyCAM, podcaster, and Temple University professor, that's what Selena represents.
Castro grew up in a mixed household — her mother is white and her father is Puerto Rican.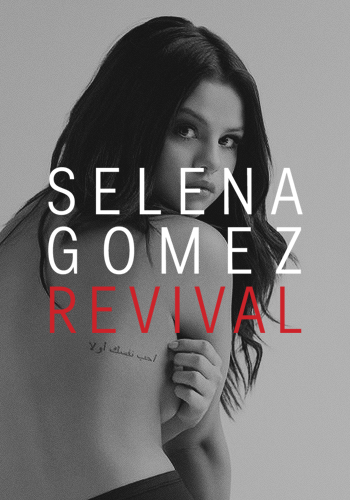 Her first experience with Selena was as a child, when relatives listened to the music while babysitting. Those were the few times she experienced any popular Latino culture.
"I am not Mexican, I'm Puerto Rican. But I also can't speak Spanish in any fluent way," said the 30-year-old. "So watching Selena struggle to be accepted by these two different communities — not being Mexican enough in Mexico, not American enough in America, hit very close to home for me."
Castro, whose favorite song is "Dreaming of You," saw her appearance represented in Selena, too.
"She was one of the only people that looked like me in any way and was beloved," Castro said.
Related Content
Memorialized in Philadelphia's streetscape
Growing up, the Selena movie captivated Taylor Phillips: the storyline, the music, the fashion. Every time she'd watch the movie, she'd hope for a different ending, wishing that somehow this time it would be different. While she can't change the past, Selena's story reminds Phillips that anyone can leave a legacy.
"No matter what happens physically, you can leave a mark on this world," the 29-year-old muralist said. "Your music, your art can live on, it's not about what's on this physical earth but it's about what you can leave behind."
So when the owner of Tina's Tacos in Fishtown pitched the idea to make a Selena-inspired mural at the front of his restaurant, Phillips knew she had to do it.
The mural often draws customers inside the Bob's Burgers-inspired restaurant, where they'll sometimes hear Selena playing in the background.
Symone Salib, another Philadelphia muralist, didn't grow up listening to Selena, but discovered her music in high school. Now 29, she blasts "Dame Un Beso" whenever she's in her studio or making empanadas with friends because "that feels like home."
"Music is so beautiful, because it can play this really important, visceral feeling in the background of memories," said Salib, a Cuban and Egyptian artist and art educator in Philly. "It can feel almost like she's a part of the process even though she doesn't know me.
"
Salib's work is typically community-centered, and often she makes art that represents her culture or parts of herself. In 2020, she started posting potential mural ideas on her Instagram as a way to manifest them into reality.
After having a Selena day filled with binge-watching the Netflix original series, two hours worth of interviews of her, her family, and her killer, and ending with the 1997 titular movie, she decided to make a mural mockup of the artist.
While it has yet to grace any buildings, Salib knows she'll make it a reality one day.
'Forever Selena' is a labor of love
Selena meant a lot to Santero, who's running the dance party this weekend.
For him, it was about her music and also about identity. As a Ch'orti' Mayan Guatemalan immigrant, seeing Selena blend genres from pop to classic Mexican genres was affirming to him.
"Just to see somebody just be her, like, unapologetically, was so amazing and refreshing and inspiring to me," he said.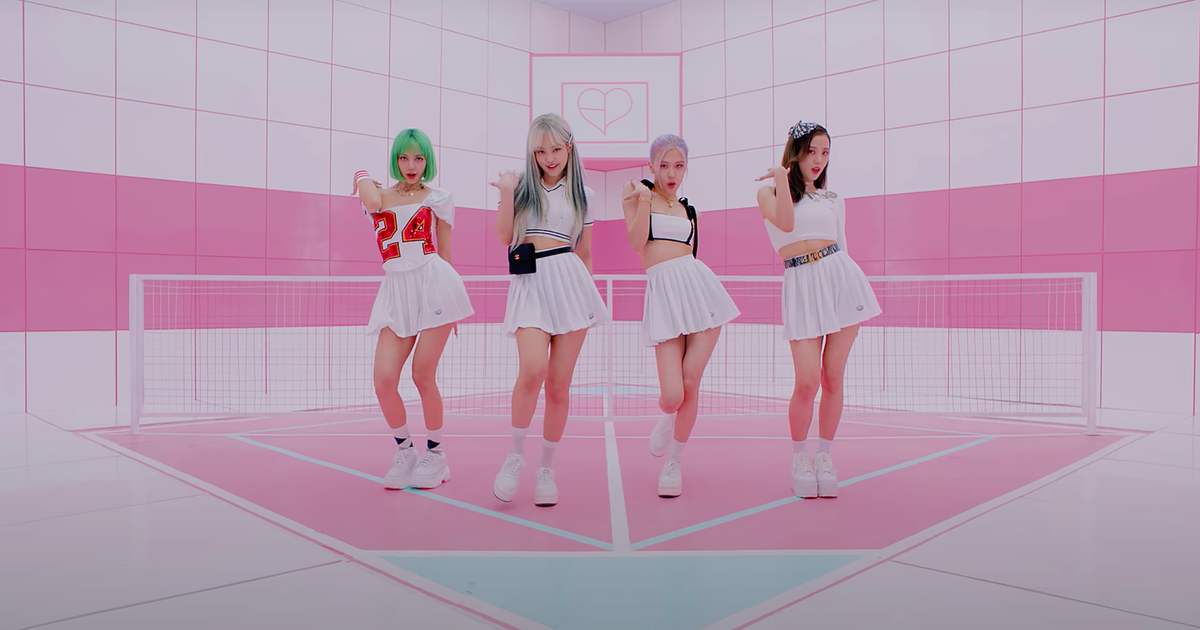 "Probably has a lot of influence on why I'm still doing what I do today."
The "Forever Selena" events are a lot of hard work, but it's rewarding for Santero to see fans and creators gather in one place to honor one of their favorite singers and have a fun time.
"We do this out of the love for Selena and for her music," Santero said, "and for the community that she left behind."
The "Forever Selena" tribute and dance party takes place Friday, May 27, at Brooklyn Bowl Philadelphia, 1009 Canal St. Doors open at 6 p.m. and the show starts at 8 p.m. Tickets are $17 in advance and $20 at the door.
WHYY is your source for fact-based, in-depth journalism and information. As a nonprofit organization, we rely on financial support from readers like you. Please give today.
Brought to you by PlanPhilly
In-depth, original reporting on housing, transportation, and development.
'La Guagua 47' is a love letter to Philly's Latino community
Alba Martínez's film had help from more than 100 community members and artists throughout Philly.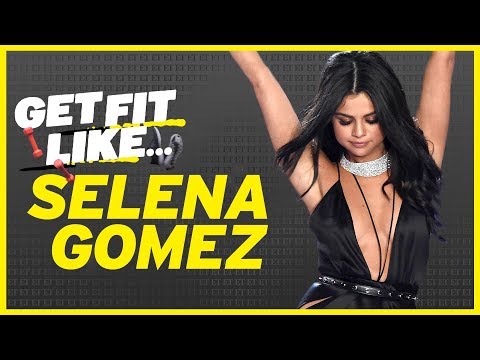 The short film is set to debut at the Kimmel Center.
3 months ago
Want a digest of WHYY's programs, events & stories? Sign up for our weekly newsletter.
The famous flamenco dancer Selena Munoz will perform at the House of Music // Watching
The famous flamenco dancer Selena Munoz will perform at the House of Music // Watching
25 November 2019, 14:15
The famous flamenco dancer Selena Muñoz will perform as part of the subscription "The Best Dance Shows of the World" in the Svetlanov Hall of the House of Music on November 29th.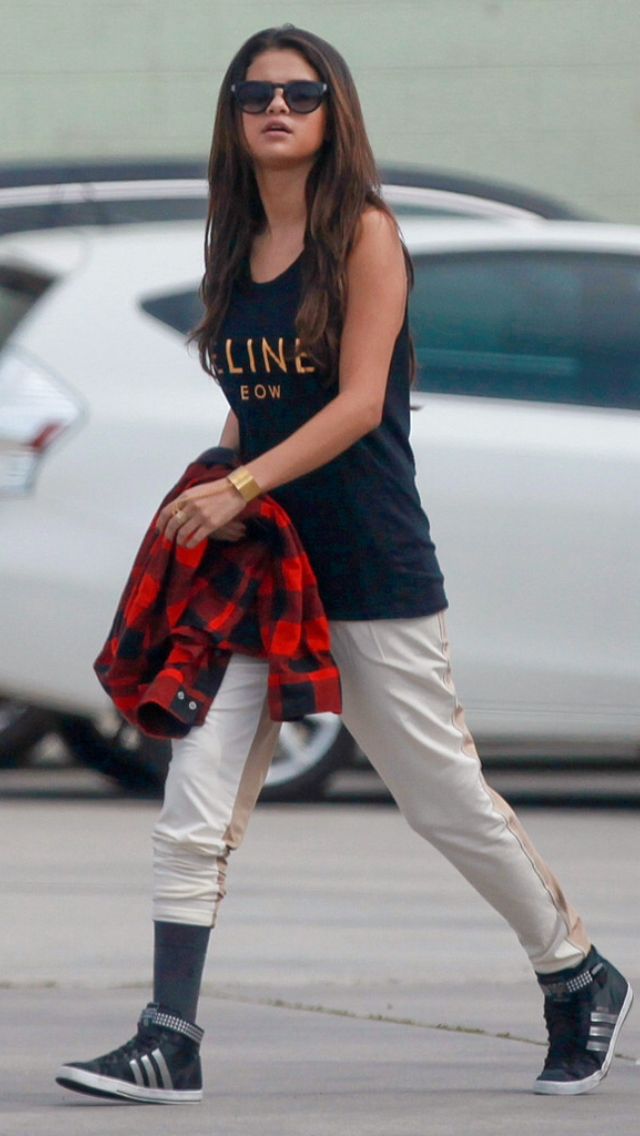 Selena Muñoz is a Spanish flamenco dancer and choreographer.
The famous flamenco dancer Selena Munoz will perform as part of the subscription "The Best Dance Shows of the World" in the Svetlanov Hall of the Moscow International House of Music 29november.
Selena Muñoz is a Spanish flamenco dancer and choreographer. At the age of 14, she entered the Amor de Dios Flamenco Academy and later continued her studies at the Royal School of Dance in Madrid. Critics note that "innovation, elegance and class make Selena's dance completely perfect" (La Republica Cultural), "her fantastic sense of rhythm and phenomenal mobility capture from the first second" (Dance Europe), "she literally captivates the audience" ( The New York Times).
The artist collaborates with well-known groups - both as a dancer and as a choreographer. The desire to find new ways in the development of the traditional art of dance, inherent in Selena Munoz, is also manifested here. She works with equal success with the New York City Ballet, and with the Danish The Piazzolla Orchestra, and with a group of drummers from the Danish Guard, and with artists from the Circus Du Soleil.
For two years, Selena was a choreographer and principal dancer at the Copenhagen National Ballet and performed for the Danish Royal Family on numerous occasions. Currently, the artist gives numerous master classes in Europe, Asia and America and tours with copyright flamenco shows. Her projects receive a variety of choreographic grants and prizes, some of which she donates to charitable causes.
In the House of Music, Selena Muñoz will present her show as part of the subscription "The Best Dance Shows in the World".
"It's so wonderful to see something new, feel thousands of scents, listen to music and be inspired by it, hug your loved one and just be happy with the opportunity to feel life in every moment of it...", the artist notes.
Flamenco show by Selena Muñoz will take place on November 29 at 19:00 in the Svetlanov Hall of the MIDM.
All broadcast
Auto-geolocation
Selena Gomez - Dance Again lyrics0007
[Verse 1]
[Verse 1]
Happiness
Ain't something you sit back and you wait for
mmm, AA
Confidence
Confidence
IS Throwing YOURT THROUGH EVERY BRICK WALL
Throws your heart through all brick walls
MMM, AH
9000 mm, AA
[Pre-Choros]0006 [Chorus]
I kickstart the rhythm
I kickstart the rhythm
All the drama's in remission
No, I don't need permission
[Chorus]
[Chorus]
Feels so, feels so, feels so good to dance again
Feels so, feels so, feels so good to dance again
So , so, so cool to dance again 9
With my emotions, I just start going in with everything
To dance again
Feels so, feels so, feels so good
So, so, so cool
[Verse 2]
[Verse 2]
Vulnerable
Being vulnerable -
Ain't easy, believe me, but I go there
it passed
Mmm, ah
Mmm, ah
It's like I'm ten feet tall
I'm high off the weight of them shoulders
AH
mmm, AA
[Pre-chorus]
[Single]
I Kickstart the Rhythm
I tap the rhythm
All The Dramism
and the entire drama is already in the stage of remission 9000 9000 6.