How to dance like fred astaire
Appreciating the magic of Fred Astaire
Recently someone on Quora asked "What made Fred Astaire such a great dancer? I mean he dances like any other normal person would." Don't laugh. It was an interesting question. Because Fred Astaire wanted his dancing to look like anyone could do it.
Astaire combined elegance, ease and grace into a dance style that offered escape to an American audience struggling through the Great Depression and then a devastating world war. But his greatest strength was the way he made difficult things seem easy. He is often compared to another great male dancer of his time, Gene Kelly. But where Kelly did difficult things that you knew were difficult, the way Astaire danced looked effortless. This illusion was the magic of his performance style.
Astaire's experience in Vaudeville and film since he was a young lad also led to a rich understanding of how dancing translates to film. He made familiar steps look magical and new. For an audience that had become somewhat jaded by musicals that just acted as showcases for skilled dancers, he broke new ground by trying things that had never been done, like dancing on the ceiling (using a rotating room), using a mop as his partner, or dancing around firecrackers.
And yet, even with these fresh new approaches to dancing on film, he would make sure that the dancing always looked as if anyone could do it.
Even with fresh new approaches to dancing on film, he would make sure that the dancing always looked as if anyone could do it.
Perhaps the best answer to the question posted on Quora was from Benjamin Murphy. It's so good that I'll share a portion of it:
Does Astaire dance like any normal person does? No: but his art consists in making you think, for a moment, that you could dance that way. There was a story told by a famous photographer, whose name escapes me, about his meetings with Astaire and Gene Kelly. When he was taking Astaire's photo, he asked Astaire to teach him a dance move. Astaire showed him how to tap an umbrella on the ground as he was walking. Later, he recounted the story to Gene Kelly, who showed him how to throw an umbrella in the air and catch it behind his back. Gene's move is showy — it sounds difficult, looks difficult, and when you're do it, people can see that you are dancing.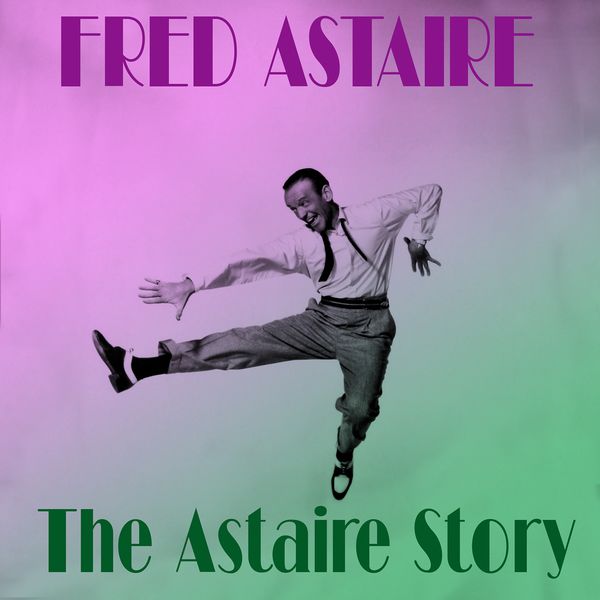 But tapping an umbrella on the ground as you walk — doesn't everybody already know how to do that? Yes we do, but not like Fred Astaire.
His dancing incorporates everyday gestures and actions. His routines often move gradually from talking and walking to singing and dancing. Hermes Pan explained that this was something they thought about a lot. In musicals, you go from reality — people speaking — to fantasy: dancing with music that comes from out of nowhere, and the transition was handled carefully, deliberately. Back then, people would go and watch Fred and Ginger dancing on-screen and then they'd expect to try out some of those dance moves themselves, so you will see parts of those dances that are not so difficult, and that anyone can imitate. Then they transition to the kind of dancing that requires a very high level of expertise.
A good example of this gradual switch is the opening sequence of Easter Parade. He's walking down the street, looking in a shop window, entering a shop and buying stuff.
There's a sense in which Fred isn't actually dancing at this point. True, there is music playing and everyone is singing, but there isn't any action Fred does that is incompatible with what his character is doing. But of course he is dancing because the timing is perfect, the gestures are just right, everything fits together.
Astaire was a master of making the difficult things look easy. The golfing scene from Carefree in which he hits each ball with perfect musical timing and always straight down the fairway. The drunk scene from Holiday Inn where he stumbles around yet with precision that is awe-inspiring. Even the most ordinary actions are masterful movements all perfectly timed to music. Nothing, no line of the foot or placement of arms and hands or angle of the head is out of place yet the dancing looks casual, as if anyone could do it. We should all strive to look that effortless in our dancing.
Here's a nice overview of some of Astaire's most memorable scenes. Enjoy!
CopperKnob - Dance Like Fred Astaire - Sandra Balestracci (USA)
Begin on 4th piano note of instrumental part of intro to song, "Dance Like Fred Astaire. " 
Or Music:
Monkey Around by Travis Tritt [108 bpm ECS / My Honky Tonk History] 
Pencil Thin Mustache by Jimmy Buffett [CD: Best Of Toe The Line] 
 
SIDE TOGETHER TO RIGHT AND LEFT FOR 7 COUNTS & TOUCH 
1-2
Step right to side, step left together 
3-6
Repeat 1-2 two more times 
7-8
Step right to side, touch left together 
 
1-2
Step left to side, step right together 
3-6
Repeat 1-2 two more times 
7-8
Step left to side, touch right together 
 
ROCKING CHAIR WITH RIGHT FOOT FOR 8 COUNTS 
1-4
Rock right forward, recover to left, rock right back, recover to left 
5-8
Rock right forward, recover to left, rock right back, recover to left 
 
SHUFFLE FORWARD & ½ TURN TO RIGHT, SHUFFLE FORWARD & ½ TURN TO LEFT 
1&2-3-4
Shuffle forward right, left, right, step left forward, turn ½ right (weight to right) 
5&6-7-8
Shuffle forward left, right, left, step right forward, turn ½ left (weight to left) 
 
ROCK & ROCK & CHA-CHA-CHA WITH SHOULDER ATTITUDE 
1&2&
Cross/rock right over left, recover to left, cross/rock right over left, recover to left 
3&4
Triple in place right, left, right 
5&6&
Cross/rock left over right, recover to right, cross/rock left over right, recover to right 
7&8
Triple in place left, right, left 
 
SAILOR STEPS, RIGHT & LEFT WITH ATTITUDE 
1&2
Cross right behind left, step left to side, step right to side 
3&4
Cross right behind left, step left to side, step right to side 
 
TOUCH FRONT, SIDE, CHA-CHA-CHA 
1-2-3&4
Touch right forward, touch right to side, triple in place right, left, right 
5-6-7&8
Touch left forward, touch left to side, triple in place left, right, left 
 
SIDE TOGETHER SIDE (½ TURN RIGHT) SIDE TOGETHER SIDE 
With shoulder attitude with hands down below waist & palms down 
1-2-3-4
Step right to side, step left together, step right to side, brush left forward 
5-6-7-8
Turn ½ right and step left to side, step right together, step left to side, brush right forward 
 
½ TURN LEFT & SHUFFLE FORWARD TWICE & ½ TURN LEFT 
1-2-3&4
Turn ¼ left and step right forward, turn ½ left (weight to left), shuffle forward right, left, right 
5&6
Shuffle forward left, right, left 
7-8
Step right forward, turn ½ left (weight to left) 
REPEAT 
 
RESTART: If using "If I Could Dance Like Fred Astaire" by Ron Zack And Robin Cottrell, after the words, "I'd sweep you off the staircase in the dark, or stroll beside you in the park," do the counts 33-48, then start the dance from the beginning.
Fred Astaire - biography, facts from life, photos I can't play. I can't sing. Slightly bald. I dance a little." (F. Aster)
What is ProAm? This term refers to a couple consisting of a professional partner (Professoinal) and an amateur partner (Amateur). And this teaching method in dance has been very popular in the USA for 100 years. But not everyone knows that the very first ProAm dance school was the Fred Astaire Dance Studio in New York. Who is Fred Astaire?
First of all, Fred Astaire is an outstanding dancer and one of the greatest masters of the musical genre in cinema. His elegance, charm, plasticity, voice, acting data made him one of the most significant personalities in the history of cinema.
They said about him like this: "In everything that he did - he sang, danced, staged enchanting dance numbers of musicals, recorded records with vocal versions of melodies by George Gershwin, Irving Berlin, Col Porter, who considered it an honor to write music for him, "He was inimitable."
George Balanchine called Astaire the most inventive dancer of all time. And musical director Vincente Minnelli said of him this way: "Fred Astaire seemed as light as air itself. He had an absolutely individual style, and another dancer could not borrow it. This timid, shy person rarely and reluctantly talks about his work. But what cannot be taken away from him is his desire for excellence, the ability to work long and hard on the smallest details. He is a great artist who brought wonderful dance material to the cinema."
Sign up for a trial lesson
By the way, many have said about Aster's lightness. And imitate him even more! Yves Montand recalled: "At the age of fifteen, I was madly carried away by cinema.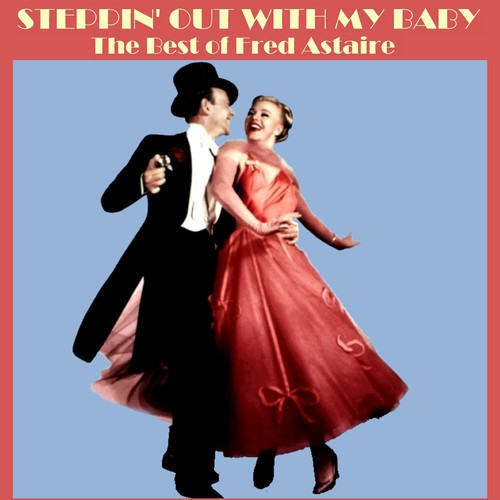 After the session, it was so good to walk through the night streets with a soft cowboy gait with the winged ease of Fred Astaire. A marvelous tap dancer in a tailcoat and a top hat who juggles a cane in the middle of a glittering platform, and then with a stately smile embraces a luxurious blonde in a tight-fitting satin dress ... At that time, I dreamed of being Fred Astaire. Mentally, I put on, like in a magical robe, in his tailcoat, opened the hat with one deft click, juggled along the road with a cane ... I will be an actor ... I will act in films ... Now I had a logical
a plan, the illusory nature of which I did not even admit to myself, and the dancing shadow of Fred Astaire flashed before me again.
Aster was a virtuoso dancer, able to convey all the carelessness, risk, depth and emotion through dance, his technique and sense of rhythm struck to the core. Balanchine and Nureyev called him the greatest dancer of the 20th century. In addition, Fred Astaire is considered the dancer with the greatest influence on the musical genre, in particular film and television.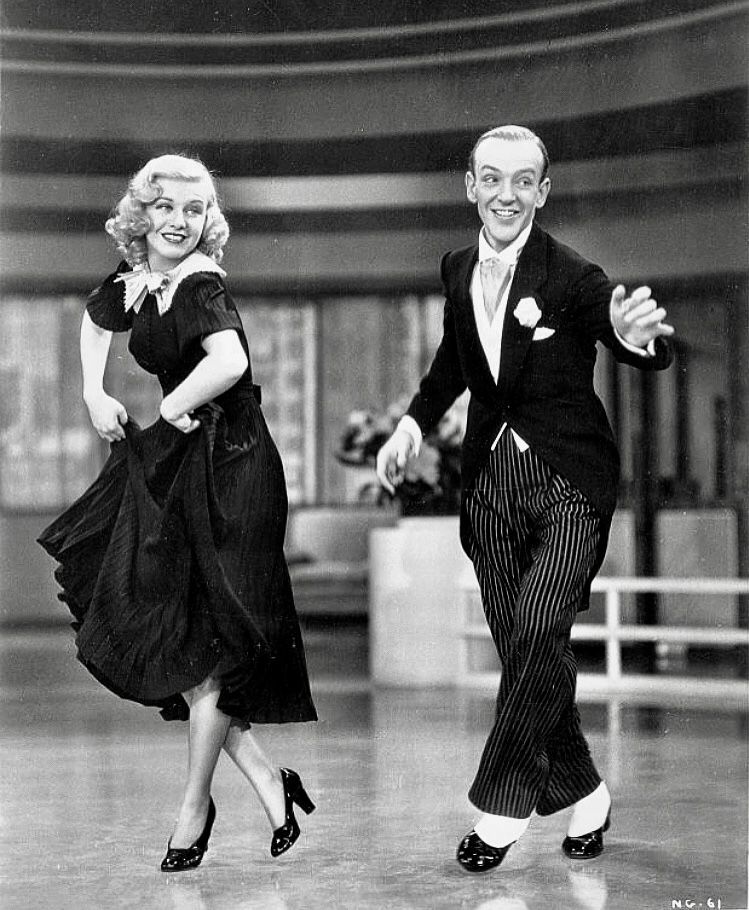 No wonder the American Film Institute named him the fifth greatest actor of all time.
Astaire himself, in his characteristic ironic manner, in his memoirs Steps in Time (NY, 1959) outlined his philosophy of dance as follows: "I am often asked to talk about the history and philosophy of dance. But this is a subject on which I have little to say.
As a rule, people talk about my works using the terms of ballet art, but I'm not a ballet dancer. Ballet is the best education an artist can get, and as a child I did it too, but I almost never used it for myself. I have always wanted to give my dance a "free-flying bird" style, and I didn't want it to show the rigid rules of ballet art. From the very beginning, I felt that I was able to throw off these "shackles" because I knew for sure that I would never be able to devote myself to ballet. I felt that I was destined to become an interpreter of music, and no one else. And in this area there are no boundaries! How the evolution of the dance took place, its history, how its philosophy was formed - I know no more about this than about the device of the TV.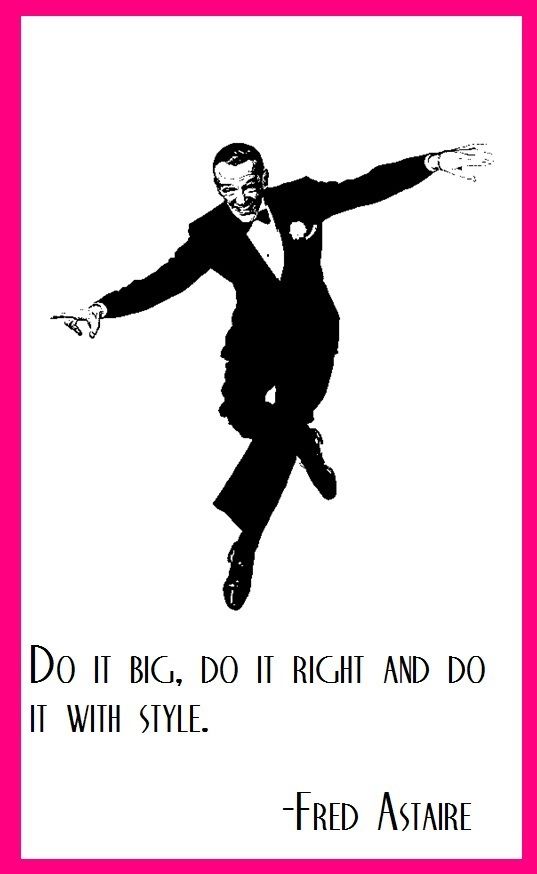 I never had a desire to prove something to someone with my dances, which I never considered as a way of self-expression. I dance and that's all."
Everything but not everything... Volumes of literature can be written about him as a dancer, singer, actor. And it's hard to even determine who is "more" in him: an actor, dancer, choreographer, singer, Hollywood star, one of the greatest masters of the musical genre in cinema (after all, his theatrical and cinematic career spans a period of 76 years, during which Astaire starred in 31 musical films!) Astaire was not just a great actor - he was a legendary actor, and it was he who belongs to those few personalities whose life story would at the same time be a story about the development of the American musical, because for almost 30 years he defined the image of this genre!
His legendary stage and film partner Ginger Rogers, speaking of his uncompromising Astaire towards himself, very accurately noted: "He does not allow any idleness in working on his paintings, and no cut corners .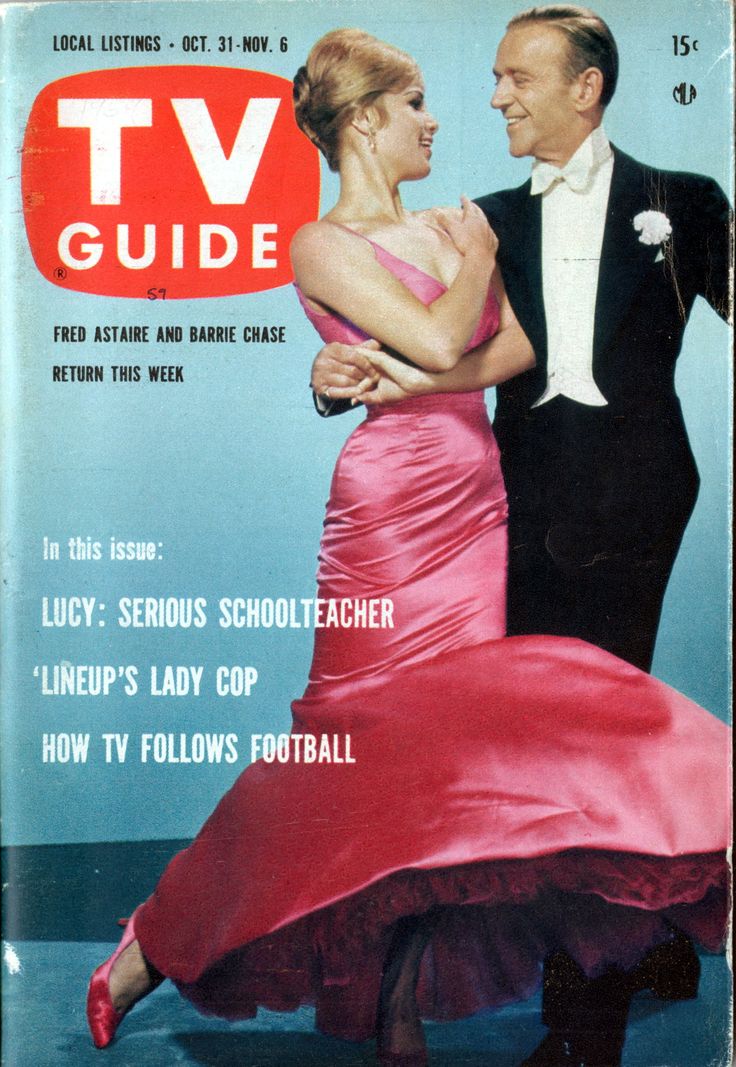 .."
But if all- If we stop at dancing, then probably the most important thing here is one thing: Fred Astaire was not only a gentleman dancer, not only the king of rhythms - his genius goes further: his dances taught and teach the whole world, first of all, how to overcome the gravity of the Earth ...
Dancer Aster
Kirill Kobrin: Forty years ago the American magazine Liberty named the legendary actor and dancer Fred Astor the "Musical Comedy Star" of the twentieth century. I think there were no critics and viewers who would challenge this decision. Astaire (real name Frederick Austerlitz), born in 1899, lived 86 years (of which 76 - on stage) - one of the most famous artists of the last century, a member - along with partner Ginger Roberts - of the great dance duet "Ginger and Fred" . Marina Efimova, our New York correspondent, says:
Marina Efimova: Not everyone knows Fred Astaire in Russia.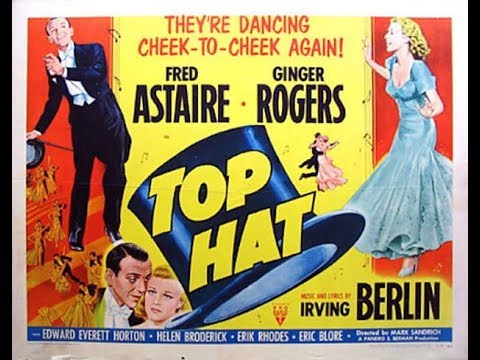 Perhaps the reason is that this great American dancer has fallen into the gap between highly respected ballet and luscious folk dance. Aster is a variety dancer, he came from vaudeville, from operetta, from the ballroom, and in Russia this kind of art was not very much appreciated either from above or below. Aster, however, found connoisseurs. Choreographer Georges Balanchine called him the greatest dancer of the 20th century and very interestingly compared him with Bach. He wrote: "In Bach there is an incredible concentration of musicality, and in Aster there is such a great concentration of dance that it can be distinguished in its purest form.
Margot Fontaine wrote that Astaire has restored male dancers to their real place on the stage. The famous director and choreographer Bob Foss called him his idol. And Baryshnikov said at his celebration: "Sometimes it seems to you that you have achieved something, you are even pleased with yourself, and when you come home, turn on the TV, you see Fred Astaire and you understand that you still have to climb and climb.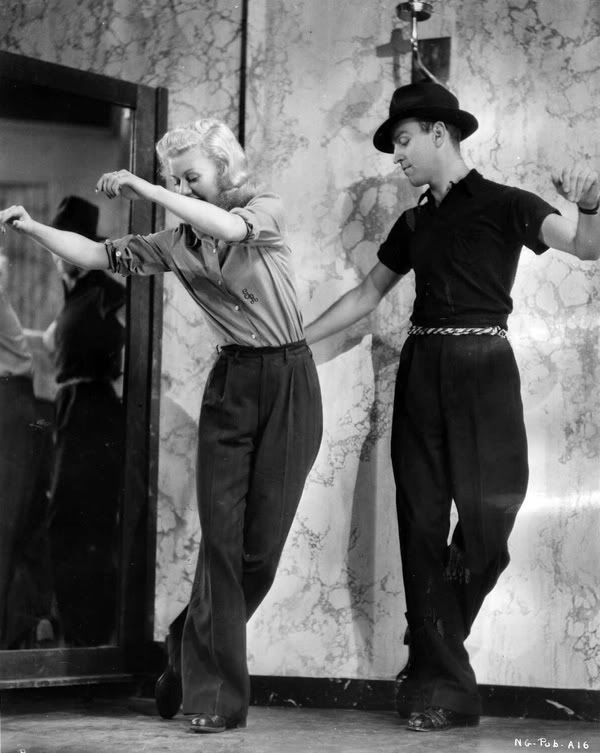 "
Fred Astaire and his sister Adele began dancing on stage in 1906 when he was five and she was 7. If Astaire's career had not been so long, the phenomenon of his dancing would have disappeared for us, remaining in legends and fragments - like Pavlova and Nijinsky, as Fred's sister Adele, whose fame thundered for 2 decades in America and England. But, fortunately for us, Fred Astaire danced to the 40s and beyond, and Hollywood captured his dance numbers in 30 musical comedy films: Swing Time, Top Hat, Flying to Rio, Let's let's dance", "You've never been prettier"... He danced with actresses Rita Hayworth and Joan Crawford, with tap dancers Sid Charisse and Ellen Powell, with Judy Garland and Audrey Hepburn. In 10 films, his partner was the actress Ginger Rogers, who became part of his legend. Fellini even made an adorable film, Ginger and Fred, about an aging pair of Italian impersonators Astaire and Rogers. Many critics have described Fred Astaire's original dance style, which included elements of both ballroom dancing and exotic dancing, southern Negro relaxed tap dancing, and ballet steps.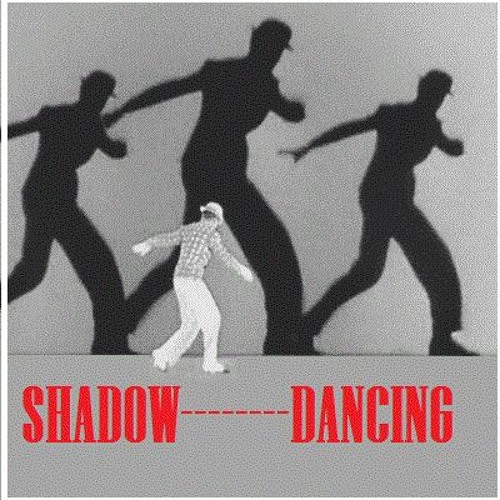 But how to describe the magic of Astaire for those who have not seen him in the movies? .. Balanchine's student, ballerina and choreographer Tony Bentley, tried to put it in words: "He has a special grace, somehow connected with less than others, dependent on the force of gravity. Balanchine jokingly called such a dancer "a cloud in his pants." Look at another great American dancer - Gene Kelly - and you'll see his heroic struggle with the force of gravity - to soar above the floor. And Fred Astaire, on the contrary, looks like he came down from above and dances on the floor only on a whim. Usually, peering into the dance, you can understand, as the dancer did. But not Aster. Here is the magic!
Most comedies with Fred Astaire can only be loved nostalgically, as in Russia they love the films "Hearts of Four" and "Volga-Volga". Their plots are mostly empty, comic and love conflicts are sucked from the finger. Feelings and excitement begin only when Fred and his partners dance, especially Ginger Rogers.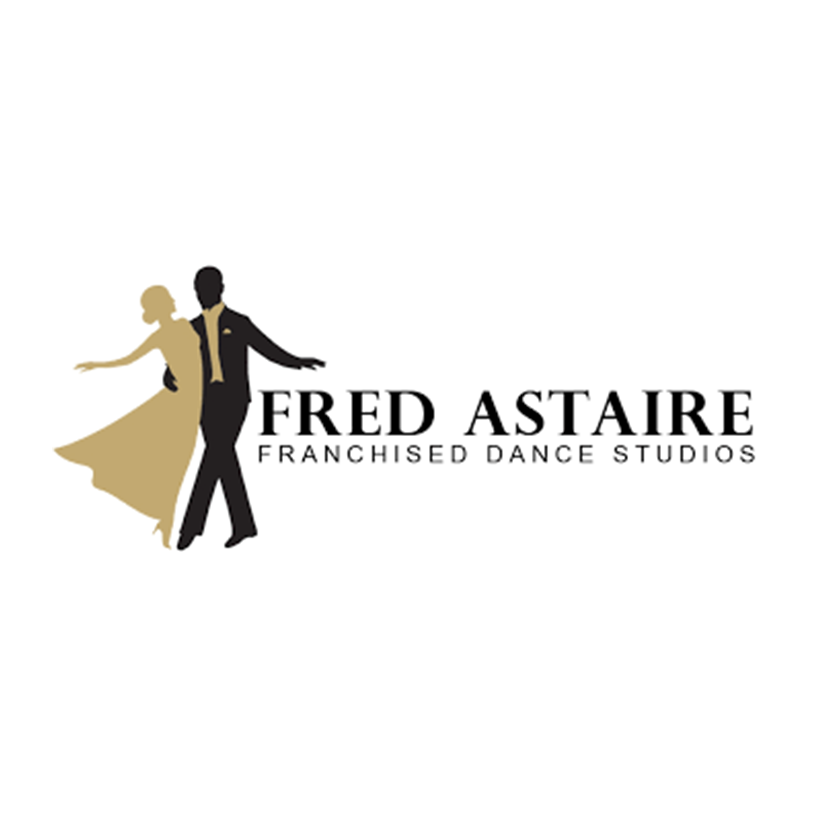 The point is not only in the virtuosity of the dances (of which Aster himself was often the choreographer), but also in their emotionality. In the New York Times article "Two Step", Tony Bentley writes: "In the dance number 'Night and Day' by composer Kol Porter, Fred seduces Ginger. She starts off reluctantly, but he provokes her with an unexpected change of rhythm. He pursues her, he copies and imitates her, he throws her up and throws her, he spins her like a top, and unexpectedly, at one of the turns, meets her on the fly and embraces her again. She turns away, doubts, she agrees to a small compromise, then another, another ... and, finally, she completely succumbs to the rhythm, the moment and the man. And after all these flights, after the crescendo... the usual ending: he escorts her to her seat, like after a ballroom dance, as if to say: "Ah, that was nothing." In this instant transformation from a brilliant virtuoso to a modest one, there is a disarming acting charm.
In the movie Swing Time, Fred Astaire has a very long number: first with the corps de ballet.

The girls stand in several columns, and he, rushing in a dance from end to end of the stage, each time takes one column, gradually turning the entire corps de ballet into a huge pendulum that swings to the beat of the music and arouses the complete admiration of the audience. Then the formation breaks, and Asta dances with three huge shadows on the wall - his own. He clearly wants to dance them and picks up the pace to a frenzy. The shadows begin to get confused, and the satisfied dancer waddles backstage, waving his hand to the audience.
In Astaire's films, there is always a piano accidentally in the bushes, in any room the floor turns out to be mirrored, a poor young man has a tuxedo, and an aspiring actress has a dress made of ostrich feathers. And this, mind you, in the 30s. Film critic David Thomson, who disliked Astaire for his bodiless and out-of-place elegance during the Great Depression, nevertheless wrote: have nothing to do with life. That's the reason why a cult film like Citizen Kane is so short-lived: it plods heavily and straightforwardly across 1940s America.
Astaire's films fly through Arcadia."
The love of contemporaries for the films of Fred Astaire is often explained by their desire to forget their hard life for two hours and enjoy the abstract beauty of the dances of Fred and his partners. But the Depression passed, the world war thundered, the 20th century ended, and Astaire's films live on. Dance historian and professor at the University of Michigan, Beth Zhenne, partly explains this by the peculiarity of the filming. In his films, Astaire demanded full control of the camera: "Astaire's idea is a still camera. He told cameramen and directors: "Either I dance, or the camera." And he ensured that the camera filmed his dance continuously from beginning to end and, as it were, from the position of a spectator sitting in the best place in the theater - in the middle of the 6th row of the stalls. Therefore, now every moviegoer sees Fred Astaire dancing from the middle of the 6th row of the stalls. He did not allow cameramen to make close-ups and show either the legs or the faces of the dancers - so as not to lose the integrity of the performance.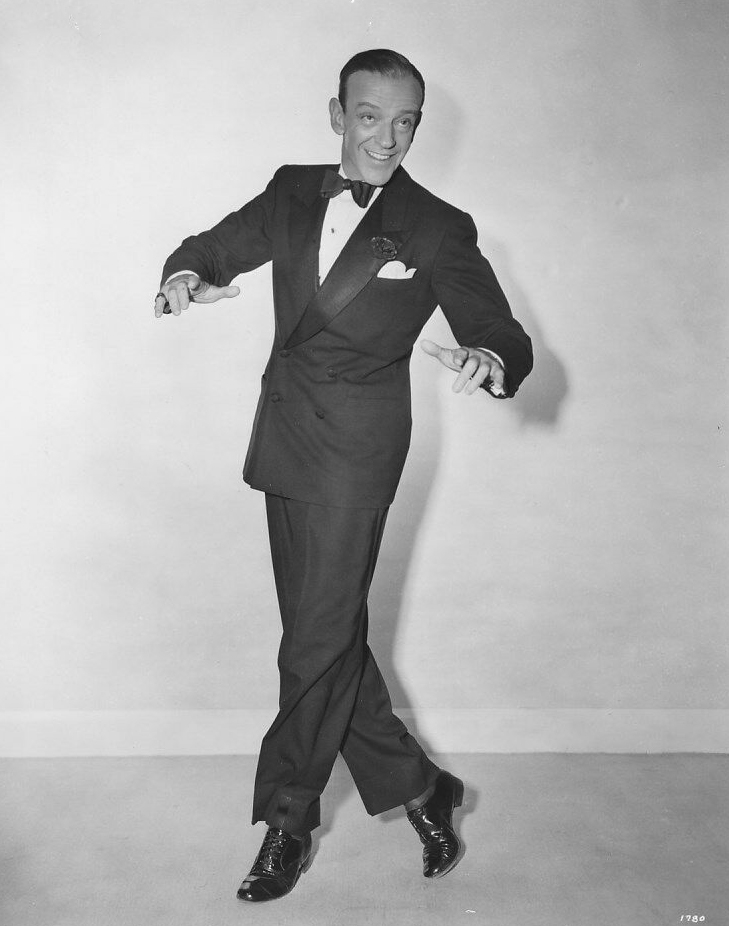 Therefore, we see his dances exactly as they were intended.
But the reasons, of course, are not only technical. About 10 years ago, New York Times editor Maureen Dod described the effect of Astaire's films on today's audience: "If you're feeling blue, if you're scared of the future, watch the old Fred and Ginger tape. It's not about how beautifully they fly and gracefully beat off their light tap dance. It's about the mysterious, but clear feeling that while they are dancing, nothing bad can happen.
Ballet dancer Tony Bentley notes another feature of these films: "In dancing, Astaire was a hidden, quiet seducer - with all his absolutely gentlemanly behavior (in his films there is only one kiss in the frame - in the film with Rita Hayworth, and even then it is a kiss of silhouettes). But he danced for the sake of the woman, demonstrating and highlighting her beauty, admiring her. Any woman will tell you that this is one of the most effective types of seduction. No wonder Aster said: "I make love by dancing".
Perhaps he and Ginger were the public's favorite couple because Ginger responds to this discreet, gentlemanly display of love. After dancing with him, Ginger often looks like it was an act of love. But even in the very unearthly, joyful nature of Fred Astaire's dance, there is, in addition to beauty, another exciting spiritual component. This is what makes Astaire a great artist. It is clear why Balanchine appreciated him so much.
One of the critics wrote about Astaire: "Why does every woman look like a goddess next to him? Because in the beginning there was Adele." Fred and his beautiful sister Adele began to earn money dancing in pairs from preschool age. Dance, show were both in their blood. They grew up on the stages of musical theaters - first provincial, then Broadway. And the star in this pair was Adele. Critics admired her in the most intricate terms, and they wrote about Fred: "Brother is also not bad" or something like that. But their real fame began with a tour in England at 1923 year.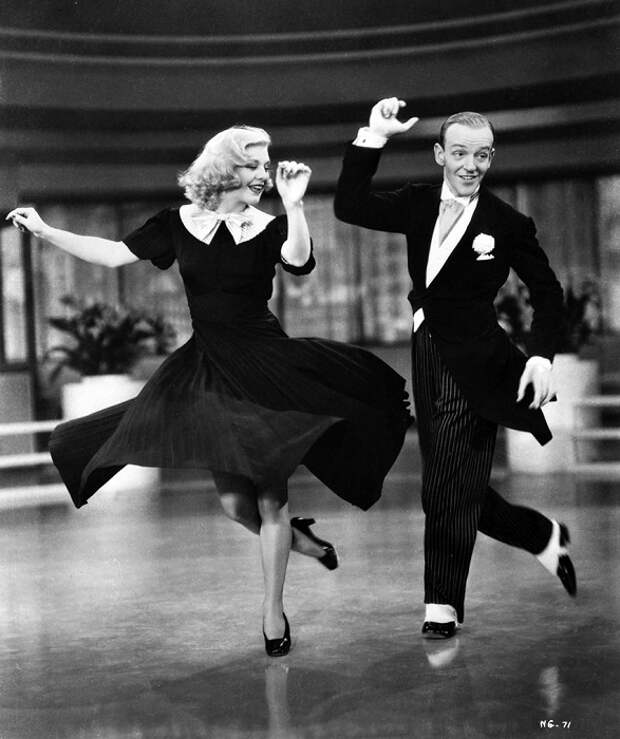 Fred was 22 and Adele was 24 "Why in England? This is not an easy question. I think there was what we call "class" in their way of performing. The British are extremely sensitive to this, but the Americans are not. Fred and Adele had a European taste (perhaps because their mother was Austrian and their father was born in Prussia, in a family of Jewish converts). In their masterful performance there was not diligence, but an elegant casualness that admired the British, unusually corresponding to the jazz era. For England, Adele and Fred were a delightful surprise - the American uniform of the highest class.
The British appreciated the details. And it was in England that Fred and Adele tried the famous ending of their performances - "run around" - a circular jog. Adele gracefully marched in a circle to the song "Upside Down", Fred followed her foot to foot, and they walked, complicating the details and speeding up the pace ... then minced, ran, and finally flew, so much so that their legs were not visible , like the spokes of a wheel .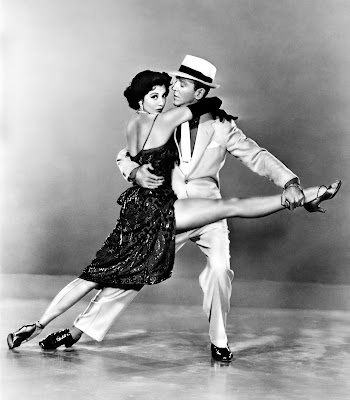 .. and on a swift somersault they disappeared from the stage. The audience roared with delight. When there was no ending, the audience chanted: "Run around! Run around!"
In England, Adele was followed by a crowd of aristocratic admirers, and in the end she left the stage and married Lord Cavendish. Fred, who performed with his sister for 27 years, has been professionally independent for a long time - starting from the age of 14, it was he who was the choreographer and music editor of their dance numbers with Adele. But he was not confident in himself and was very upset by the end of the partnership and separation from his sister. Fred was saved by love: his future wife, Phyllis Potter, persuaded the actor to try his hand at cinema. Hollywood's first reaction to Astaire is legendary. An auditioner wrote about him: "He can't play, he's going bald, he can dance." Meanwhile, Fred Astaire was an absolute renaissance artist. He could do everything and, above all, he could sing.
"He not only performed songs by the best composers of his time (Col Porter, Jerome Kern, Irving Berlin, George Gershwin), he also inspired them.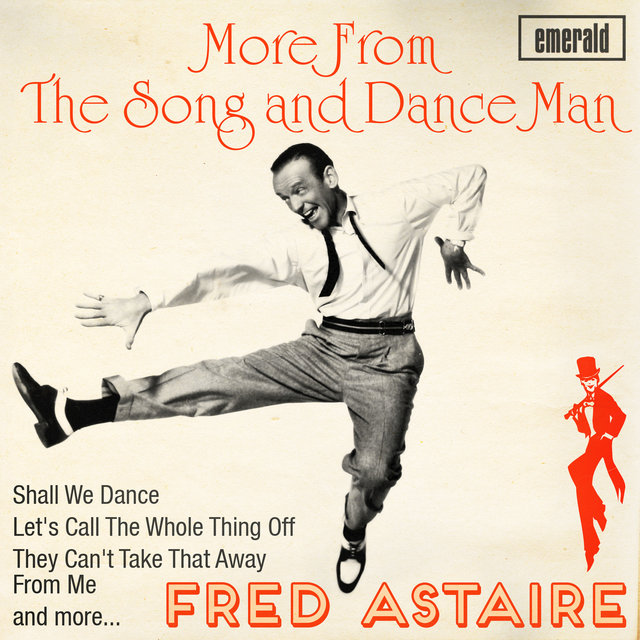 They wrote songs specifically for his voice and manner of performance. Irving Berlin generally considered him the best performer of his songs. He said, "Fred is a singer like Bing Crosby and Frank Sinatra. It's not about the voice, but about the charming and soulful interpretation of the song." Astaire wrote several songs himself, was a good musician, played the piano, and in his old age became a serious dramatic actor. He unforgettably played the old cynic in On the Shore with Gregory Peck and Ava Gardner, and for his role in the famous film Hell in the Sky, which played, among other things, Paul Newman and Steve McQuinn, he was nominated for an Oscar. In a word, I do not know if there was anything that he did not know how to do.
"Throughout his professional life," said writer John O'Hara of Astaire, "Fred took to work; fought over her until she was ready; exposed the audience to the court and then went home. It is a magic formula for anyone who has the physique of a decathlon champion, the imagination of an artist, the perseverance of a horse-breaker, the bulldog grip of a reenlisted sergeant, the confidence of a lion-tamer, the self-criticism of a neophyte in an ancient church order, and the pride of a tradition-maker.