How to dance in gta san andreas beach party
Lifes A Beach | GTA San Andreas Game
You can play ''Life's a Beach'' only when you have completed OG Loc.
Summary:
Aim of  ''Lifes a Beach'' is to steal sound system from a Beach Party going in Santa Maria. Therefore, after reaching there, look for the sound system (which is kept in van) which is operated by a female DJ in the game. Remember that, you need to impress her so as to able to steal the van and thus complete Life's a Beach in the  GTA game. So, walk into the red marker in front of van to talk with her.
 Reply positively to her for dancing by pressing "Y" on keyboard.  Have a dance with her and then only you will be able to steal the van which has sound system. And to impress her during dance in the game, you have to get more than 4000 points. Getting points for dancing is similar like you did in Cesar Vialpando.  There will be some small arrows moving on bottom of your screen during this ''Life's a Beach'' challenge and they will pass through a small circle.
What you need to do is, you have to press the corresponding button on your keyboard for arrows in the game.
 E:g. On computer, press 4 for "← ". Similarly, press 8 on NUMPAD for ↑. For ↓, press 2. And for →, press 6. If you have more than 4000 points, then you steal this van and put it in the garage located in "Commerce" for OG Loc. It is complete and now you can save game.
Lifes a Beach Walkthrough:
This is the first challenge given by OG Loc to Carl Johnson in Grand Theft San Andreas from his working place which is a burger shop in Marina. You can start by walking into the red marker. You can reach this red marker by going to ''OG" icon on your mini-map. 
In cut scene, which follows when you walk into the red marker, you will see: CJ tells OG Loc that he is looking real technical. OG tells Carl that he is putting a listening party for his album and needs a sound system.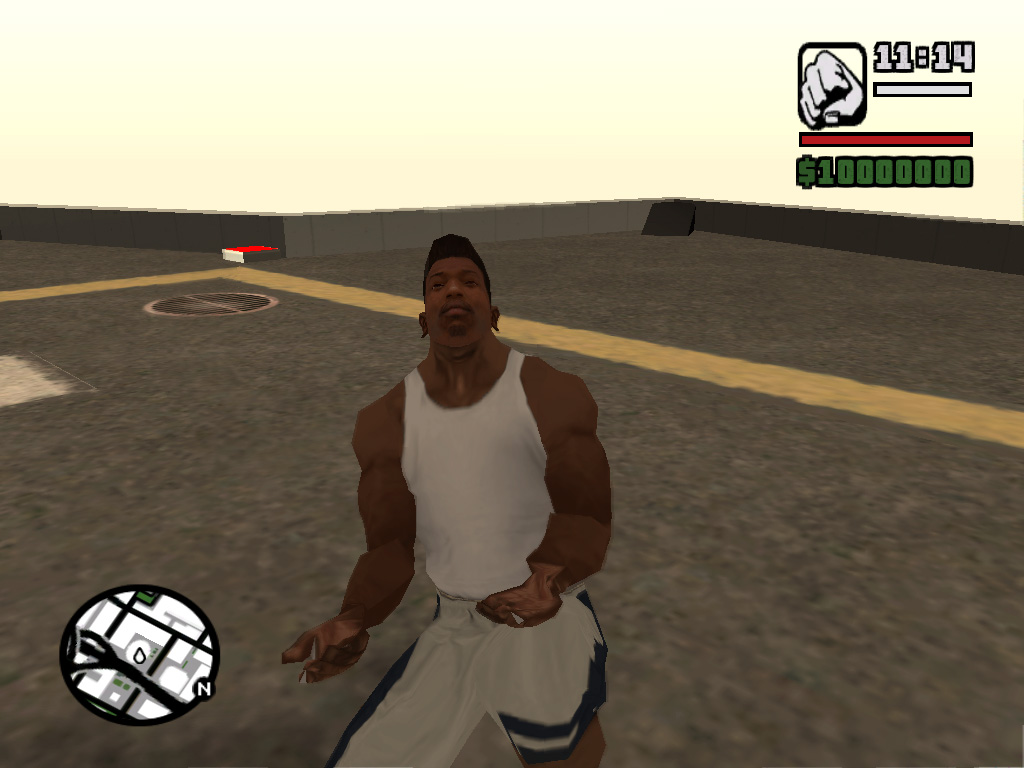 CJ says he don't want to come to party. OG tells him that when he will start playing then everyone will come to party. Then CJ explains that he has left this rapping and all and now he is a gangster. But CJ loves rap if it rhymes well. Then CJ asks what OG wants him to steal. Then finally, OG tells him that he has seen a sound system heading to a Santa Maria for a beach party. And so, now CJ is preparing to steal that system from Beach Party which is the aim of Lifes a Beach mission. 
You're back in game. Go to the beach. Your destination, as usual, will be marked on your mini-map as yellow blip. After reaching there, you will see a red marker in front of a van which you have to steal. Around the van a party will be going on. Remember that, don't shoot at the party as it will be disturbed and you will fail ''Lifes a Beach'' Mission of GTA SA. You can't steal the van without talking with DJ and impressing her with your dance. Talk with her and reply positively and start dancing.
You have to earn more than 4000 points. To earn points, you will have to press correct button for arrows when they reach center of small circle located at bottom of your screen.  
How To Dance For earning points during Lifes a Beach?
If arrow on screen is pointing upwards then press 8 from numeric pad. For arrow pointing downwards press 2 at time when arrow is in center of the circle. For arrows pointing left, press 4 at time when the arrow is in center of the circle. For arrows pointing right, use 6.  For arrows pointing North-East, use both 8 and 6 at the same time. For arrows pointing North-west, use 8 and 4 simultaneously and for arrow in South-east direction, press 6 and 2 at same time. Last, for arrow pointing South-west, use 4 and 2 at the same time.
When dancing ends, if you have more than 4000 points then you can steal the van. Immediately, when dancing ends press ENTER and CJ will then throw the DJ out of the car. Some guys will shoot at you.
Don't care as they won't be able to do anything. Take the van to the garage which will be marked on your map. After putting it in the garage, your Life's a Beach Mission is complete. You won't get any money,
MISSION COMPLETE!
RESPECT +
Cheat Help For Life's A Beach Mission:
There is no fighting or use of weapons. So, you can complete this mission without a cheat. 
However, while dancing you have to hit the corresponding buttons for arrows at right time. So, you can slow down the game a little bit with help of cheat for increasing the accuracy. 
Game Cheat for Slowing down the game is SLOWITDOWN.  And the cheat for speeding the game is SPEEDITUP.
I hope it helps. Trust me, you can enjoy GTA more without cheats.
After this challenge, "Madd Dogg's Rhymes" has been unlocked.
Life's A Beach Video Walkthrough


Subscribe to: Post Comments (Atom)
Where can I dance in GTA San Andreas? – Newsbasis.
com
Where can I dance in GTA San Andreas?
In GTA San Andreas, dancing minigames are usually only available in nightclubs, including Alhambra in Los Santos, Gaydar Station in San Fierro, and an unnamed club east of The Camel's Toe in Las Venturas; during one mission, "Life's a Beach", the player is required to score a minimal number of points to proceed in the …
Is there a stripper club in GTA San Andreas?
Accessible. The unnamed Old Venturas Strip strip club is a strip club in Grand Theft Auto: San Andreas located on the southeastern corner of the Old Venturas Strip in Las Venturas, San Andreas. The club is identifiable by the "Top Heavy Girls Daily" and "! Free!
How do you get to Las Venturas in GTA San Andreas?
Like San Fierro, it is possible for players, without cheating, to enter Las Venturas before it is unlocked by simply swimming across the river from Red County (there are also locations where skillful bike riders can jump from Red County into Las Venturas).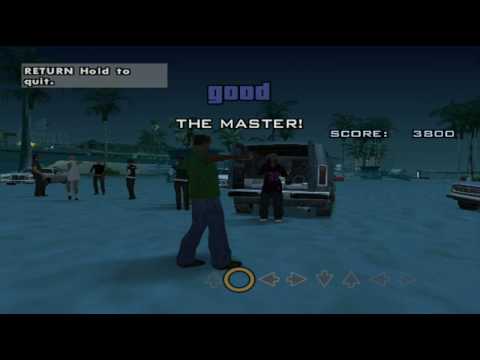 How do you do the dance mission on GTA San Andreas?
In order to complete the mission the player must:
Go to the beach party.
Get a score of 2500 or greater to gain access to the sound van.
Steal the sound van.
Get the van back to the garage.
Where is disco in GTA SA?
There are three clubs in GTA San Andreas: The Alhambra in Los Santos. The building is a copy of the real-life Shrine Auditorium in Los Angeles (which is mostly a venue for celebrity awards ceremonies, but has hosted rave parties in its Expo Center in the past). Gaydar Station, a gay club located in Queens, San Fierro.
How do you unlock the whole map in GTA San Andreas?
There is no cheat that unlocks the entire map. You could however: Explore the map with a plane, (enabling the "Lock Wanted Level" cheat to make the Cops not chase you). Use a Savegame from someone who has unlocked every area.
Is Las Vegas in GTA?
GTA V will take place in the city of Los Santos and its surrounding areas.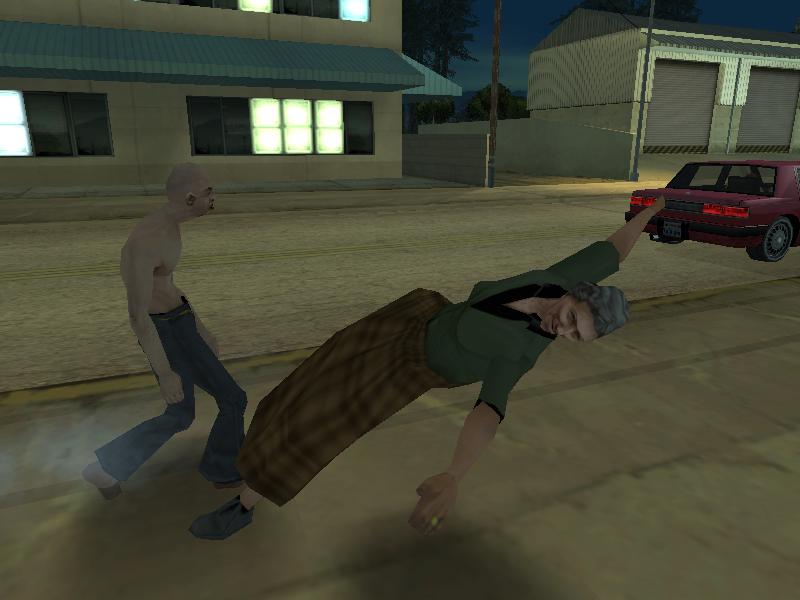 San Fierro and Las Venturas, parodies of San Francisco and Las Vegas which appeared firstly in GTA: San Andreas, will not feature in the game.
How do you beat the dance mission in GTA San Andreas?
Are there any dance minigames in GTA San Andreas?
If an internal link led you here, you may wish to change the link to point directly to the intended article. Rhythm-based Minigames – The interactive minigames in Grand Theft Auto: San Andreas and The Ballad of Gay Tony. Nightclub dancing – the activity in Nightclubs and the Cayo Perico Beach Party in Grand Theft Auto Online.
Where is Las Venturas in GTA San Andreas?
Las Venturas, San Andreas is the third and final fictional city the player visits in Grand Theft Auto: San Andreas. It is based on Las Vegas, Nevada, and like its real-life counterpart, Las Venturas is a gambling city located in a desert region, with casinos such as The Camel's Toe and Caligula's Palace.
Is there a nightclub in GTA 5 West?
There is only one nightclub in GTA V, Bahama Mamas West.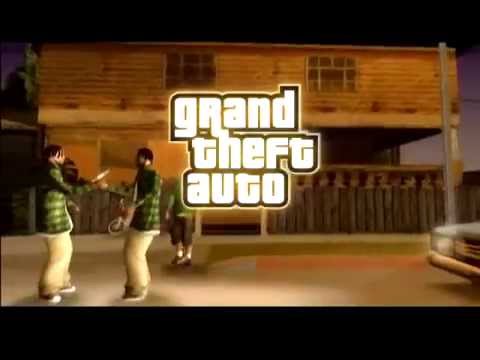 It is inaccessible by the player, but friends can be taken to the club during outings for drinks.
Where was Club 662 in GTA 5 located?
It may or may not be based on Club 662 in Las Vegas, owned by Death Row Records CEO Suge Knight, and 2Pac's intended destination the night he was shot. Frankie Knuckles' " Your Love " is usually played in the background when the player is not dancing.
The most interesting bugs in GTA San Andreas
GTA San Andreas from Rockstar Games has been out for a very long time, but players still continue to explore the nooks and crannies of this game.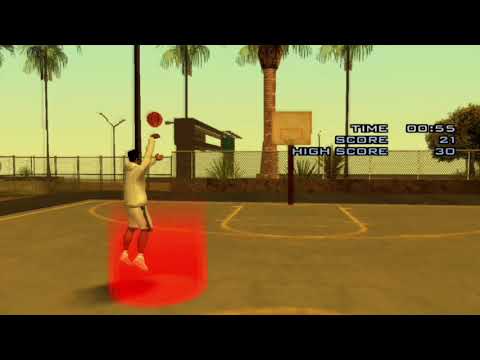 At the moment, we know a huge amount of information about the game: Easter eggs, references, hidden messages from the developers, a bunch of theories, conjectures and even legends. GTA San Andreas has a rich history, but when it comes to conversation, it rarely mentions the bugs that this game is simply dotted with.
Contents
Cycling trip
Semenizer without a roof
Bug with loading world
Acceleration of a motorcycle
Magic Mill-track
Beach Party
Poor Emmeter 9000
Buffed Citizen
Knife - Weapon of Mass Destruction
CJ Metamorphosis on Bicycle
Underwater Vortex
Black screen
In this article, we will look at the most famous, funny and remarkable bugs that players have been able to find in GTA San Andreas at the moment. Get ready, because the list will be very rather big.
Bike ride
Perhaps all of us remember this incredibly unbearable bike mission.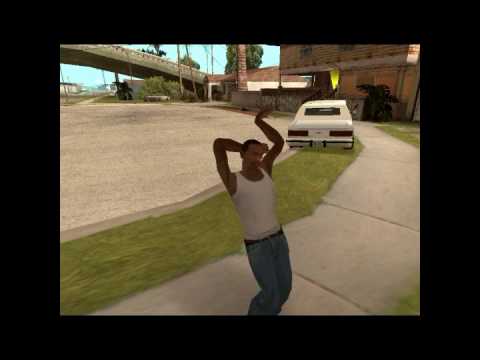 After the funeral of his mother, CJ and his comrades need to hide from the enemy gang, the Ballas, on bicycles, and get to Grove Street. Yes, you can follow the instructions from the game. However, if you are lucky, there will be a bug with which you can get off your bike, find some kind of car on the streets of the city and safely drive to Grove Street on it. Plus, you can nudge your fellow bikers by literally pushing them from behind.
Gym Without Roof
If you are familiar with the structure of games, then you know that games only visually look like they look on the screen of your monitor or TV. For example, did you know that rooms in GTA San Andreas are a completely separate world from the rest of the game? When you enter, say, a store, the screen goes dark, and then you appear indoors - at this moment you are transferred to a completely different location, separated from the open world.
However, this separate location can be escaped with a very simple glitch that can be found in Ganton's Gym, ie.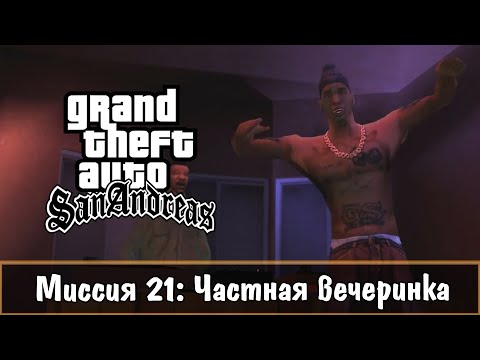 in the very first gym in the game. If you find the Jetpack (or cheat yourself with it), you can fly through the ceiling of the building and find yourself in a completely different world.
By design, the player should not leave the walls of the building through its roof (well, logically), so outside the building you can find a world in which game assets will spawn from time to time, including other rooms. That's right, the rooms in the game have their own world. You can find the Hair Salon, Pizzeria, cutscene locations and other content separated from you in the open world.
World loading bug
PS2 was once a pretty good console that released a huge number of great games, but it also had its limitations. We are talking about LOD or, more simply, the range of drawing game objects.
The thing is that San Andreas has a rather low LOD value, which leads to constant visible downloads of game assets right in front of the players' eyes. However, that would be fine.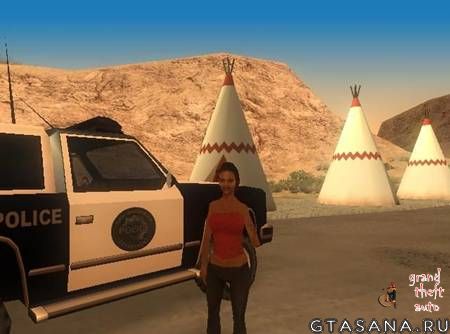 If you drive around the world of GTA San Andreas and start to lower and then raise the camera on the road, you will see how the vehicles driving ahead disappear and appear.
You can achieve the same effect when running on foot, but it's a little harder to see. Moreover, this technical "feature" of the game also crept into the PC version: things are a little better there, but the low LOD value is still preserved.
Motorcycle Acceleration
If you have recently played GTA San Andreas, then remember that the motorcycles in the game are among the fastest vehicles in the entire game. However, with the help of one easy-to-execute bug, you can overclock any stallion even faster.
All you have to do is periodically press the forward slope on the motorcycle and you will be able to accelerate it to maximum speed and even beyond. If you are going to drive in this manner, then be careful, as acceleration takes place in a very short time.
Magic Monster Truck
Monster Trucks themselves are quite unique vehicles that can wreak havoc on city streets.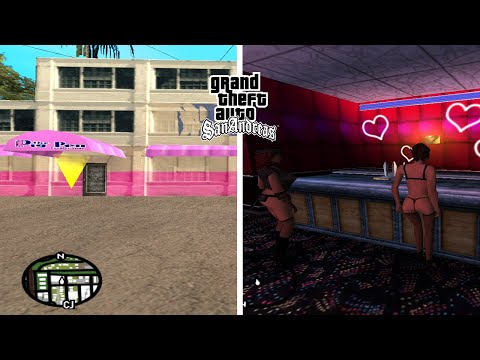 However, the Monster Truck has a rather funny bug with which you can send other vehicles flying.
All you have to do is get behind the wheel of a Monster Truck, run one wheel over any vehicle, get out of the Monster Truck, climb into the cab of the damaged car, and then a miracle will happen: the car can turn over, launch high into the air or to the nearest building.
Somehow, the car hit by the Monster Truck inexplicably accumulates in itself all the force directed at it by the wheel of this exotic car. When you get into the cockpit, something happens to the physics of the game - it crashes and you are thrown in different directions.
Beach Party
The Life's a Beach mission is one of the most hated missions in GTA San Andreas. Your task is to steal the van from the beach DJ for your friend Lok. Normally, you would be dancing for the DJ to get to the van and steal it. The fact is that the van is inaccessible to the player and cannot be entered.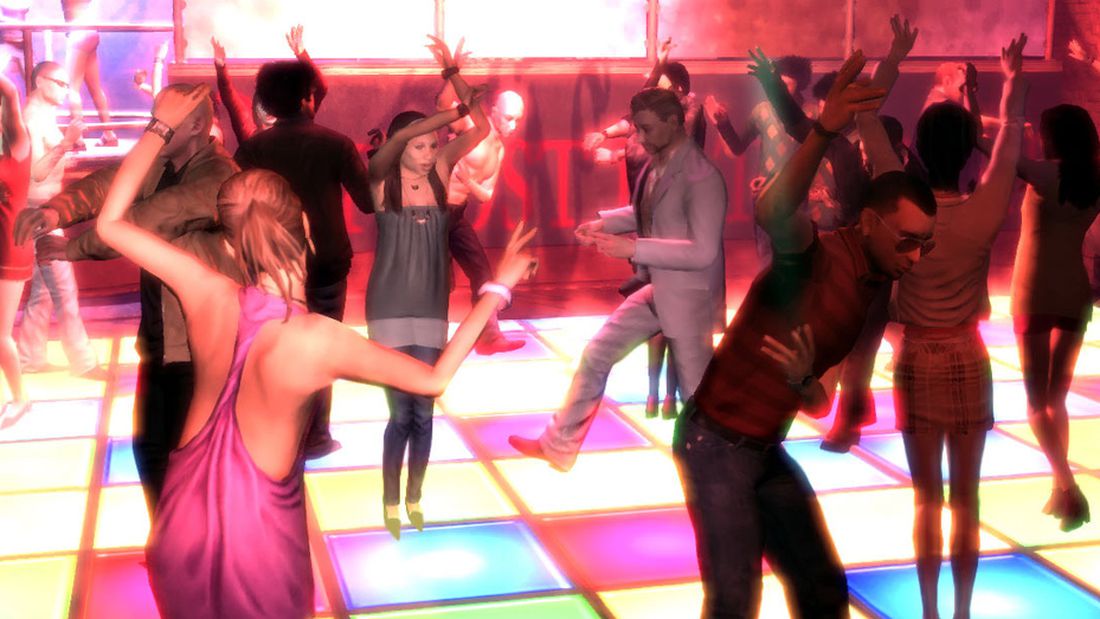 However, with the help of one member of the Grove Street gang, you can safely skip all these dances and steal Lock's van right away. As soon as you head to the beach, pick up one of the gang members from the street and drive to the location indicated on the minimap.
After reaching the desired location, approach the van and start trying to get into its interior. CJ will pull the door handle, but will not be able to get inside. Keep trying and at the same time, your ward will sit in the front passenger seat in the van.
Now you need to move away from the van and shoot your partner so that his body falls out of the car and leaves the doors open. You just need to get into the van and complete the mission. Here is such a handy bug with which you can skip the hated beach dances.
Poor Emmet
Before us is another bug in GTA San Andreas, with which you can skip part of the mission. In the shooting training mission called Nines and AK's, you have to go with Big Smoke to Emmett, an arms dealer, and get you a gun.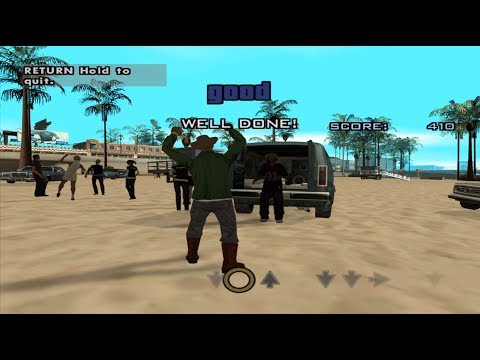 You can skip part of this mission if you can push Emmet towards Big Smoke at a certain moment. Having done this, Big Smoke will immediately start shooting at the bottles. However, there will be no shooting animation: the camera will move as usual, Big Smoke will start to glitch, and the bottles will break on their own.
An excellent cut in the game when you are already simply tired of going through the same sections of missions or your saves are damaged. By the way, this bug, as well as others in this article, is used by many speedrunners during time trials in GTA San Andreas.
Unreliable aircraft pilot
AI in GTA San Andreas, which is funny, does not shine with intelligence at all. Cars passing by can sometimes crash into you, passers-by can attack you or fight among themselves, and the like. Just one bug is related to AI.
We all know that GTA San Andreas has its own Hollywood Hills, but only they have a Vinewood sign on them. It is under this sign, from time to time, that an airplane can fly.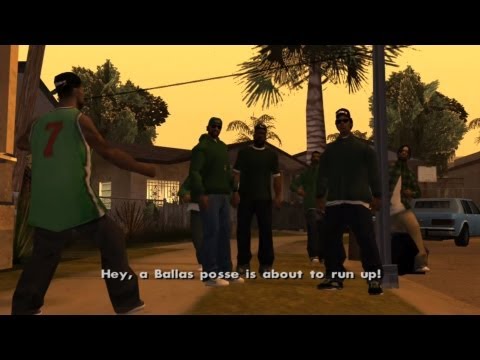 And, again, from time to time, this same plane or its pilot may decide to simply lower the yoke and crash to the ground. Why is this happening? Most likely some kind of bug with AI or flying vehicle. There's also the possibility that Rockstar tried to mimic an accidental plane crash (just like in real life!), but that's unlikely.
Flying dry closet
We have one more mission in the pipeline, the execution time of which can be reduced with the help of a bug. In the mission called Deconstruction, you need to deal with the builders on the line who were saying all sorts of nasty things to your sister, Kendl. One of them at some point in the mission will close in the dry closet and you will need to throw it into the pit with the help of a bulldozer, and then fill it with cement from a truck with a concrete mixer.
This whole process can be bypassed by placing three remote detonation grenades on the side opposite the pit and detonating them. The dry closet will literally fly towards the dug hole, and you will only have to fill it with cement.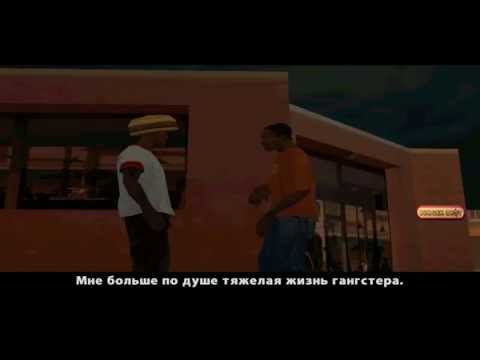 A beautiful sight, so we advise you to repeat if you replay GTA San Andreas.
Multifunctional Cleaner
In GTA San Andreas, you can find a special service car that cleans city streets - the Cleaner electric car. An ordinary, hulking car that will allow you to ... get on the roof of a building? That's right, if you correctly fulfill the conditions for triggering the bug, then with the help of the "Cleaner" you will be able to climb onto the roofs of houses.
To cause a bug, you need to drive this vehicle to any building, and then park it with the driver's door against the wall of this building. As soon as you try to get out of the car, CJ literally at the same second will be on the roof of this building. Very handy in some situations, as well as just plain fun.
Upgraded Citizen
Car paint shops in GTA San Andreas can completely restore your vehicle and even change its color. However, did you know that if a pedestrian closes with you at the time of painting your car, then you will create a real monster?
There is a special bug in the game, with the help of which you can make any pedestrian absolutely immortal.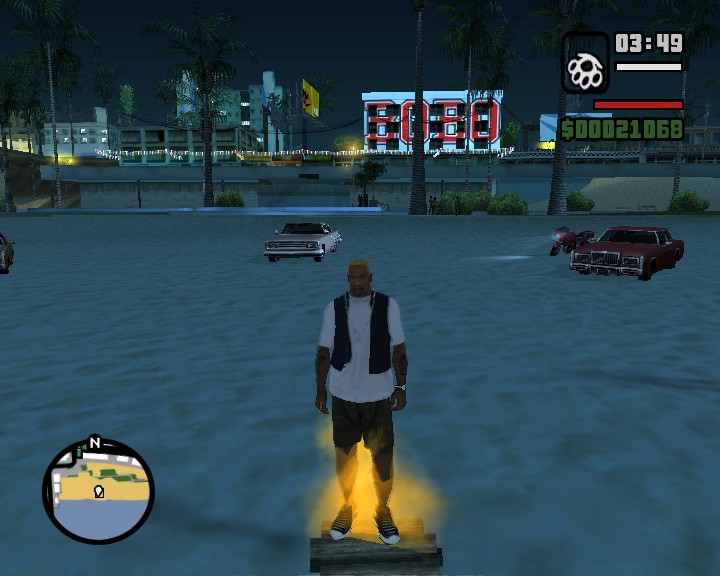 The bug is quite difficult to implement, since your actions must be perfect: steal a car from an NPC, lure the NPC to the paint shop, open the gate, stop in front of the gate, let the NPC try to kick you out of his car and at the same moment drive inside the salon, thereby dragging an NPC with you, after which the salon gates will close behind you.
If you manage to fulfill all the conditions, then the NPC who was locked up with you will gain immortality. Accordingly, at the same moment you better get away from him, as the owner of the car will be angry and immortal.
Knife - a weapon of mass destruction
Many players do not know this, but the knife in GTA San Andreas is a real weapon of mass destruction. Now we will tell you about two bugs with a knife at once: killing through the wall and using a smoke grenade. Let's look at killing over the wall first.
Everything is quite simple here: if one of the NPCs is standing with his back to a thin partition, then you can bypass this partition, aim at the NPC behind the wall and start the kill animation, i.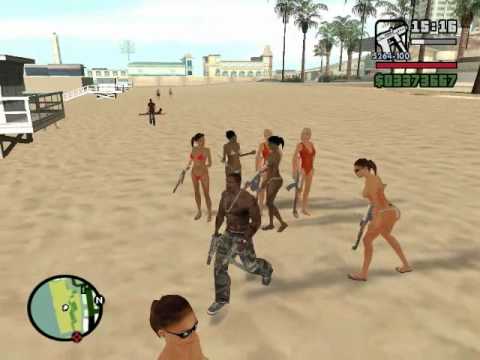 e. you can literally kill someone through the wall.
The second knife bug is a kill with a smoke grenade. What about a smoke grenade and a knife? The thing is that if you throw a grenade at a crowd of pedestrians and they start to choke, then by killing one of them, you can kill the whole crowd. Here is such a useful bug.
Metamorphosis of CJ on a bike
We are moving on to the PS2 version of GTA San Andreas, on which it was originally released. So, on the console version of the game, you can find a bug that can turn CJ into a mess of polygons and textures. All you have to do is get on the bike and then try braking and pedaling fast at the same time.
Be careful, because you will most likely see something that you will never forget in your life: CJ's model will distort, stretch and will try to reach some point on the map, although the main character's hands will still be on the bike handlebars . It's strange that Rockstar missed such a bug from their sight, but oh well - PS2 is no longer in business.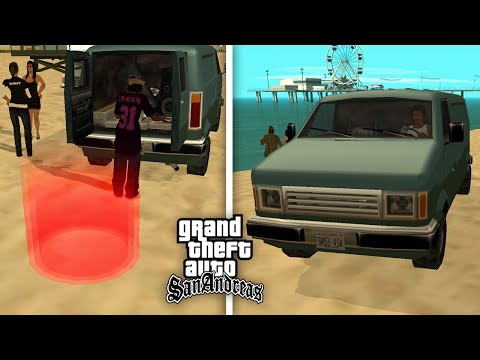 Underwater Vortex
Vortex is truly one of the most unique vehicles in GTA San Andreas: it can swim on water, drive on land and even fly if you can drive it up some mountain. However, there is a bug that expands the already rich range of Vortex features. With the help of a glitch, you can make Vortex swim underwater.
To lower the Vortex underwater, you will need a springboard and any body of water. Accelerate properly on the Vortex and go to the springboard. As soon as time slows down during the ski jump, start turning the Vortex to the other side and continue to press the gas.
As soon as you touch the surface of the water, the Vortex will begin to swim underwater and gradually sink to the bottom. After touching the bottom, your camera will immediately return to the surface of the water. Based on visual analysis, it can be assumed that with such specific actions on the springboard you make GTA San Andreas think that the Vortex is not under water, but in the air.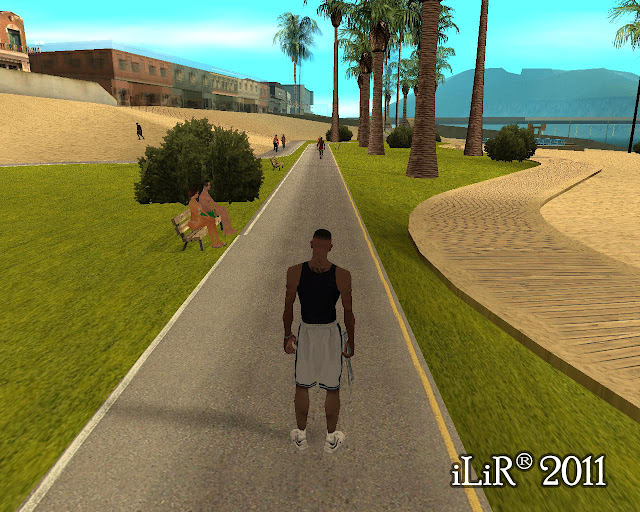 Accordingly, Vortex literally ignores water and just floats.
Black screen
This bug will be the last one in our article. Plus, it will be the least pleasant. There is a bug in High Stakes, Low Rider that may require you to restart the game or die and end up in the hospital.
If you fail the High Stakes, Low Rider mission, you will see absolutely nothing in front of you - a black screen. This bug, unfortunately, does not carry any comedic or practical character. Fail the mission High Stakes, Low Rider and you will have to deal with such an unpleasant thing as a black screen.
Interaction Menu in GTA Online
Interaction Menu
0179 GTA Online on different gaming platforms. You can play without the interaction menu, but then you are clearly missing out on a number of features and benefits of GTA 5.
You can call up the interaction menu both in GTA Online and in the GTA V story, but it is especially useful to use the menu in GTA Online.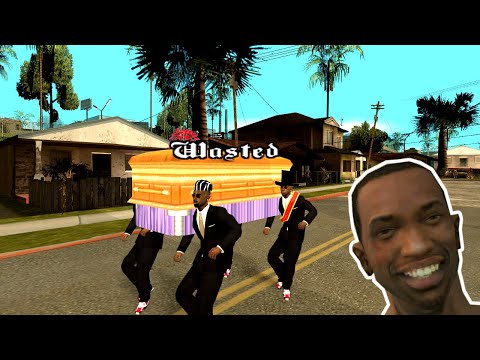 BLACK FRIDAY DISCOUNTS for GTA and Red Dead Redemptione 2 for PC. Especially for Russia and other countries! Now you can buy the official PC version of GTA 5 and GTA Online with activation in the Rockstar Games Social Club. Play GTA Online and Red Dead Online officially and legally! BUY GTA V Online and RDR 2
As soon as there is news, we will tell you about GTA 6, and now follow the latest news on GTA 5 and GTA Online.
Subscribe to our YouTube and watch thousands of videos on the game plus live broadcasts.
All actions with your and other characters, management of real estate and vehicles is carried out through the interaction menu. By the way, if you have Grand Theft Auto V in English, then this section is called the Player Interaction Menu.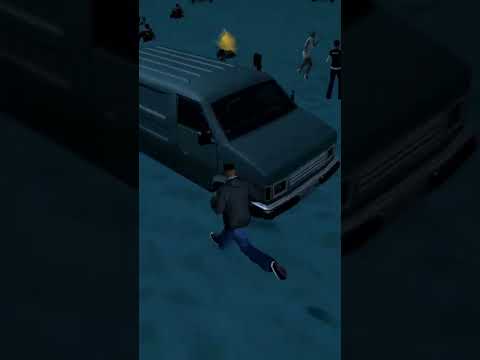 The latest version of the interaction menu in GTA Online
How to open the interaction menu in GTA Online
New GTA 5 Online multiplayer players and those who decide to start playing on a different platform may find that the controls in Grand Theft Auto V on consoles and PC may differ significantly.
Gamepads from Sony for the PlayStation and from Microsoft for the Xbox, although they have a simple and understandable functionality, but the buttons are labeled differently.
By the way, do you already have GTA 5? If not, you can buy GTA 5 right now and play GTA Online for free with all the add-ons from Rockstar Games.
Q: How do I open the interaction menu in Grand Theft Auto Online?
Answer: To open the interaction menu, use the appropriate control command.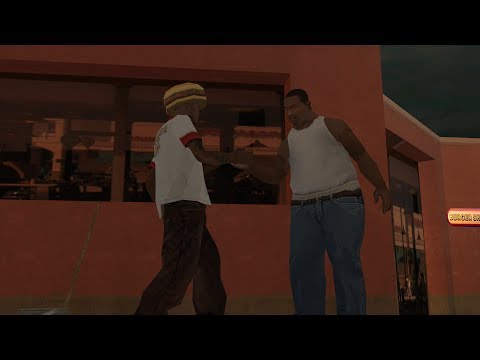 On a PC (PC, computer, laptop)
Press the M key on the keyboard. If you are using a gamepad, then see below.
On PlayStation 4, PS5
Hold touch pad .
For Xbox One, Xbox Series X (S)
Hold button View .
On PlayStation 3
Hold down the Select button .
On Xbox 360
Hold down the Back button .
As you may have noticed, you can open the menu in just one action. You just need to press a button or touch the touch panel.
Menu options
Penthouse management (if you are in the Casino)
- Invite to the penthouse
- Place accessories
- game table
- slot machines
- clothing in the bathroom

GPS
Tasks

objects
- Money
- Superlery
- Light
- Type
- heavy
- Super -hard Show body armor
- Food
- PS and Qs
- eCola
- Pisswasser
- Kurevo
Ammo
- Type
- Weapon
- Ammo (buy)
- All ammo (buy)
costume
9000
Request a personal AT
Order a special vehicle
Request an air defense trailer
Kick everyone out of personal vehicles
Access to the TS
Doors
Distance Management
Bombing compartment
Protection Means
Large transport
Super-Hykta
Mobile Command
9000 See for yourself:
Changing starting location
Video showing how to change location
Motorcycle Club
Motorcycle Club President Powers
Car Access
Lock Car From Other Players
Passive Mode
Passive Mode in GTA Online
Remote Control
Vehicle Management
Watch GTA Online and Red Dead Online videos from our Youtube channel. It's informative and helpful. Spotlight this week on news from Rockstar Games:
There are so many updates and new content in the game, but have you ever bought Shark cards for GTA Online? Check out our digital store for special offers from Rockstar Games.