How to dance salsa cuban style
6 Basic Cuban Salsa Steps You Need To Know
Among the different styles of salsa, the Cuban, which is also called "casino", is the most danced and for which more people usually start dancing salsa.
With the exception of a few dance figures, most of the Cuban salsa figures are performed in pairs and together with the music they do a very fun, energetic and social dance that we at go&dance openly recommend.
Want to learn the basic steps to dance Cuban salsa from zero?
Then do it. Think that it takes very little to get started... With a comfortable outfit, good shoes and a good dancing school you have enough to start with.
Is Cuban salsa a choreography or an improvisation?
Although the figures that are being learnt can concatenate and achieve a salsa song that is totally choreographed, the truth is that cuban salsa is danced spontaneously and freely.
When the appropriate fluency is reached, the figures or part of them will be made, taking elements separately, in an improvised way, following the rhythm of the music.
The grip is very important. Depending on the figure to be made, there are different types of grip. In general, most of the time the dance is with the couple open, by grasping a hand.
Today we want to show you some of the basic Cuban salsa steps to start dancing this beautiful and fun dance.
6 key moves you need to know to dance Cuban Salsa
Step 1. The basic step of Cuban salsa
The Cuban basic step has a rhythm of three steps followed by a pause, fast-fast and slow. The basic step is done by taking one foot back, stepping on the floor with the other foot and returning to the first position. Then, after a pause cam, the operation is repeated again with the other foot.
The step back should not be exaggerated, but only serve to make the hip movement more agile.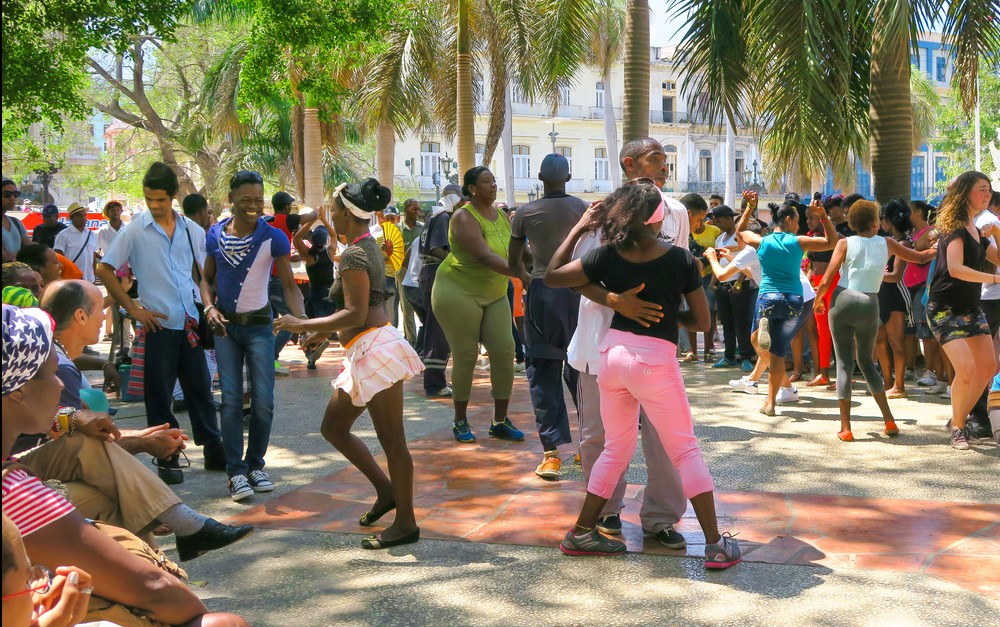 Step 2. Dile que no.
One of the most important steps of Cuban Casino style salsa, used continuously after the completion of each figure. It starts in the grip position and ends with one hand held.
Its name,"dile que no" (tell him no), comes from the fact that the man marks a forward and a lateral in beats 1,2 and 3, while the woman in beat 5, instead of stepping back makes a figure fake and finally a change of position in the shape of a crescent.
As we can see, this step consists of the woman moving away from her dancing partner by means of her rotation (saying no). The movement ends when the man pulls the woman towards himself and the two of them are placed close together again, but on the opposite side to the one they had in the beginning.
Step 3.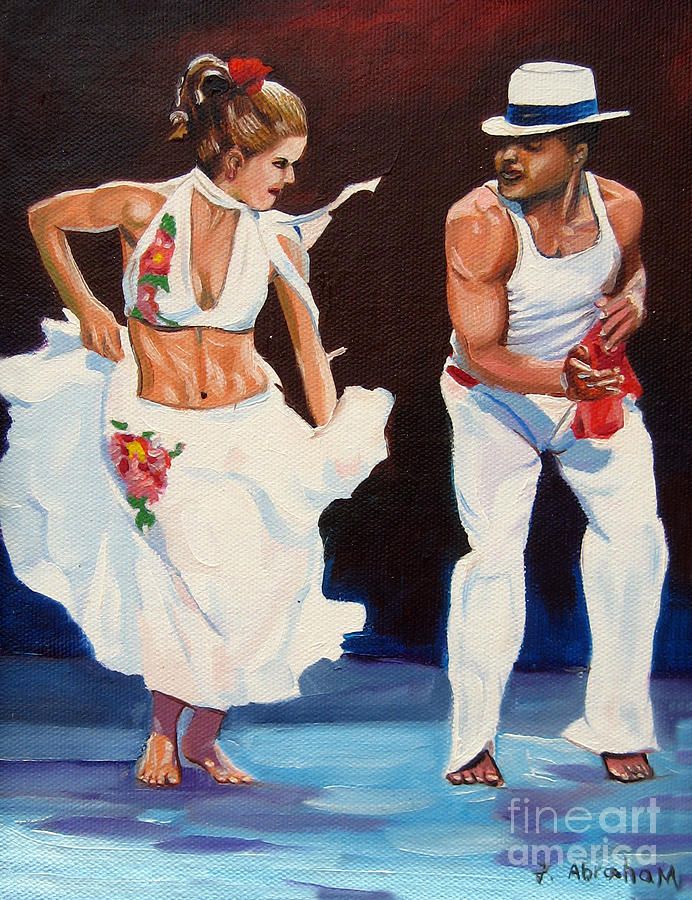 Enchufla
The enchufla is characterized by a change of position in the dance and because it moves from dancing to arm free to grip, with half a turn of the boy and half a turn of the girl.
In the case of the man, in the first measure he marks with his left foot, walks with his right foot, and in beat 3 he walks again with his left foot and starts a half turn to the right. In the second measure, it will mark the beats 5,6,7 being front and with full grip with the girl. When walking in time 2 she pushes the girl to a change of position, raising her left arm so that the girl passes under her arm.
The girl in the first measure marks with her right foot and walks with her left foot, advances in beat 3 with her right foot and starts a half turn to the left.
Step 4. The cubanito
The cubanito or cubanito is one of the initiation steps in salsa.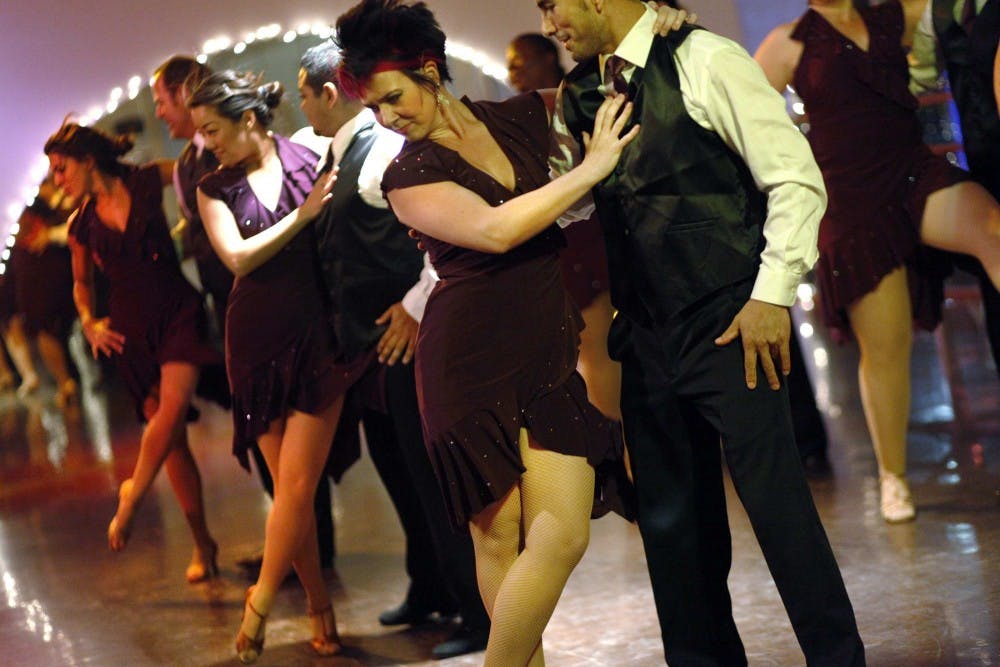 In short, it is a small game between the couple, between fakes and feints, which ends with an openbreak and a no to say no, to finish the figure.
In its visual aspect, the boy follows the girl's movements by placing himself behind her, then moving to the front position and repeating the steps again. The figure will end with a plug, the openbreak and tell him no.
Step 5. 70 en la salsa
At the beginning of the figure, in beats 1,2 and 3 the spin is prepared. The boy raises his left arm in beat 3 and the girl will turn in beat 3 to her right. In beats 5-6-7 the girl turns completely to her right with three steps forward, describing a small circle.
Meanwhile, the boy in these steps can stay in place by marking the base step, or better yet, move around the girl on her left. Finally, we will undo the figure as if it were a plug.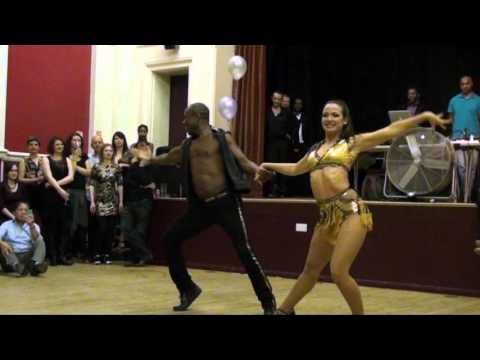 Step 6. Croqueta complicada
The croqueta complicada is one of the most visual figures when it comes to salsa dancing. Starting from a enchufla and changing hands, the girl will make a complete turn in one direction or another, before ending up in an openbreak and saying no to her.
As you can see, these are some of the main dance steps of Cuban salsa. If you have not danced and you are a beginner, you must know that salsa dancing is a very entertaining activity to have fun with as a couple, strengthening relationships, and with many healthy advantages.
So at go&dance we encourage you to sign up for salsa classes to have fun in a social and fun way.

You may also be interested in: 4 basic bachata steps for dancing to any song
PS: What style of salsa do you prefer to dance? - Tell us about it in the blog comments and if you like the post, share it! Thank you very much.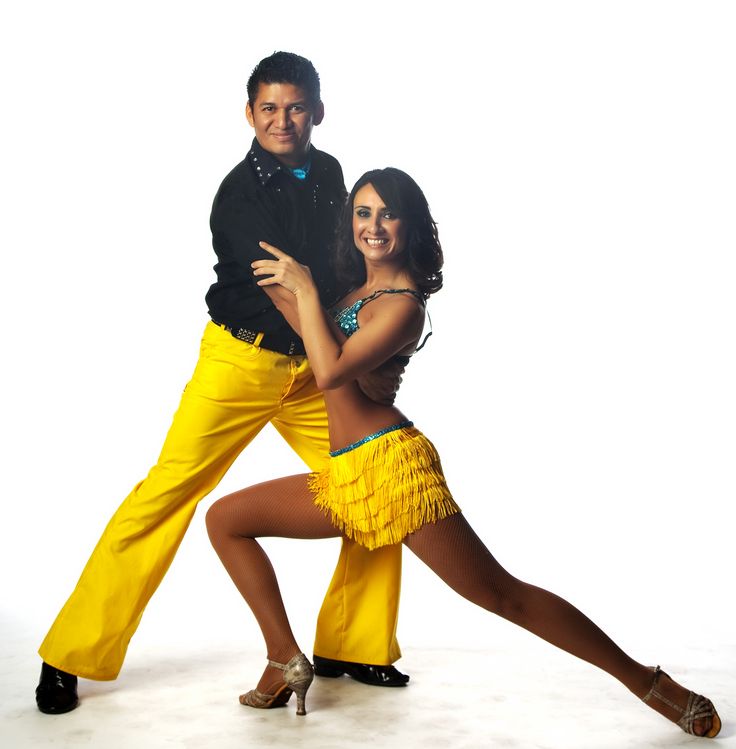 The Different Styles of Salsa Dancing
If you're new to salsa dancing, you may not be aware that there are actually a few different types of salsa dancing that are danced around the world.
The music that they are danced to is usually the same (although there are a few exceptions) but that the styles are different enough that if you only know one style of salsa, you may have trouble dancing with someone dancing another style.
This can get pretty confusing, so we've put together this guide to teach you about the different styles of salsa dancing that are out there. By the end of the article you'll learn what the different styles of salsa look like, maybe discover some new styles, and find the style of salsa that's right for you!
How many types of salsa dance are there
There are 6 different styles of salsa danced around the world. Salsa dancing originated in New York, but has evolved into different forms in different countries. You can learn more about the different styles of salsa below.
The different styles of salsa dancing:
New York Style Salsa (Salsa On 2)
LA Style Salsa (Salsa On 1)
Cuban Style Salsa (Salsa Cubana)
Salsa Rueda (Rueda de Casino)
Colombian Salsa (Salsa Caleña)
Salsa Choke
New York Style Salsa (Salsa On 2)
Salsa music as we know it today originated in New York, and New York-style salsa is the style of salsa that originated there. New York-style salsa is sometimes called "linear salsa" or "linea" by dancers of other styles because it is danced in a line (or "in the slot") similar to Hustle or West Coast Swing, from which it was influenced.
New York-style salsa is often referred to as "Salsa On 2" or "On2 Salsa" because the break step in New York style happens on the second beat of the music. On2 salsa was popularized by Eddie Torres, and on2 dancers argue that their style is more musical because it more closely aligns with the tumbao & clave, two common musical patterns found in salsa music.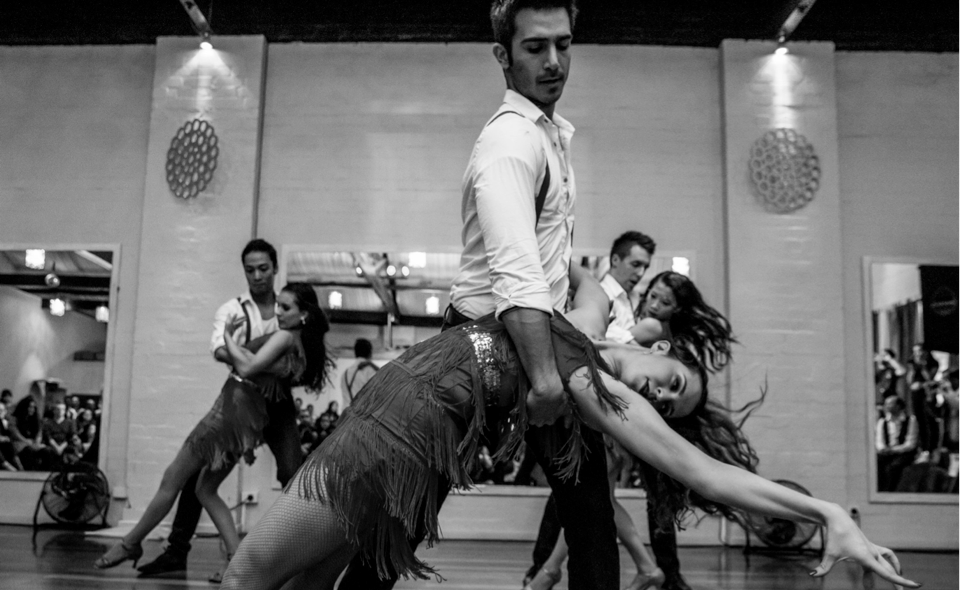 Salsa On2 has grown in popularity in recent years, and is a popular way of dancing for advanced dancers and at international dance festivals. Because of its similarity to LA Style Salsa, most On2 dancers can also dance On1, although they may prefer the former.
LA Style Salsa (Salsa On 1)
LA-style salsa is probably the most popular form of salsa dancing in the world. It is the style of salsa that is taught most broadly, and most dancers of other styles of salsa dancing will have at least some familiarity with it. If you want to learn the most broadly applicable form of salsa, LA-style salsa is a good choice.
LA-style salsa, like its name suggests, orginated in Los Angeles, California, and was popularized by the Vazquez brothers.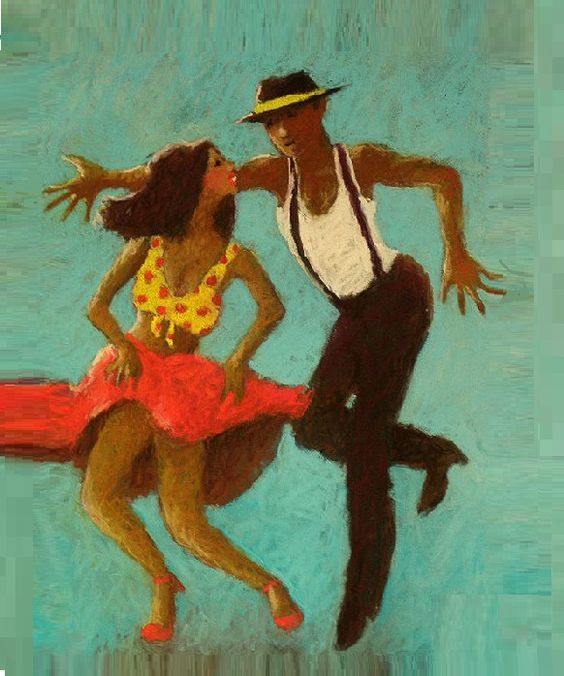 LA-style salsa is danced in a line, similar to New York style salsa, but dancers break on the first beat of the music (on 1) rather than on 2. Many newer dancers find this timing more intuitive.
Cuban Style Salsa (Salsa Cubana)
Cuban-style salsa or Salsa Cubana is a type of salsa that originated in Cuba. Cuba-style salsa, unlike New York or LA-style, is danced in a circular motion similar to East Coast Swing, rather than in a line. The turn patterns in Cuban salsa typically are in a constant circular motion, with lots of hand tricks and movements.
Salsa Cubana is often danced to a genre of music known as "timba", which is a form of salsa music that is popular in Cuba.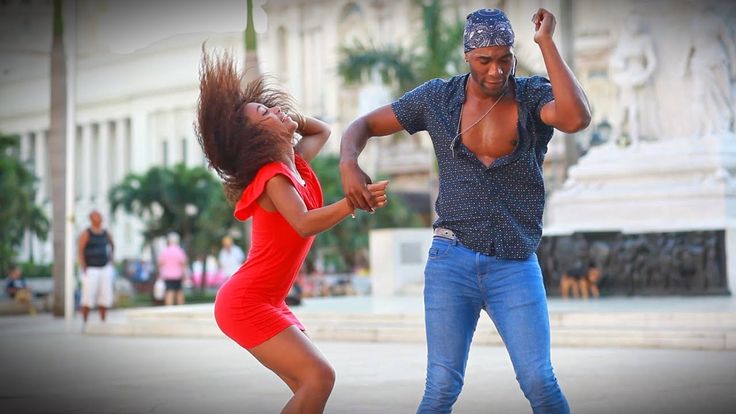 Cuban dancers also often incorporate Afro movements into their dancing, although this is increasingly a popular trend in New York and LA-style salsa as well.
Salsa Rueda (Rueda de Casino)
Salsa rueda, also known as Rueda de Casino is another type of salsa that originated in Cuba. "Rueda" in Spanish means "wheel", and in salsa rueda a group of couples dance together in a giant circle, rather than as individuals.
In salsa rueda, there is one leader who calls out what move to do, and all the couples in the circle execute the move simultaneously. The moves are similar to those of Cuban-style salsa, and a salsa rueda dance involves a coordinated dance of synchronized movement, partner switches, and intricate turn patterns.
Colombian Salsa (Salsa Caleña)
Colombian salsa, also known as Salsa Caleña (named after Cali, Colombia, where the dance originated) is one of the rarest forms of salsa.
Outside of Colombia there are very few cities in the world where Colombian salsa is danced regularly.
Inside Colombia, however, is another matter entirely. Cali, Colombia calls itself "La Capital Mundial de Salsa" or the "world capital of salsa", and it has valid claims to that title. The city by some estimates has over 200 salsa academies, more than any other city in the world. Every year the city hosts a massive festival called the Feria de Cali, with thousands of dancers, and the city is host to a number of massive salsa dance competitions.
Salsa Caleña is similar to Cumbia, another dance which originated in Colombia, and like Cuban salsa is danced in a circle. Colombian salsa is characterized by extremely fast footwork and quick knee movements, as well as acrobatics and lifts at the performance and competition level.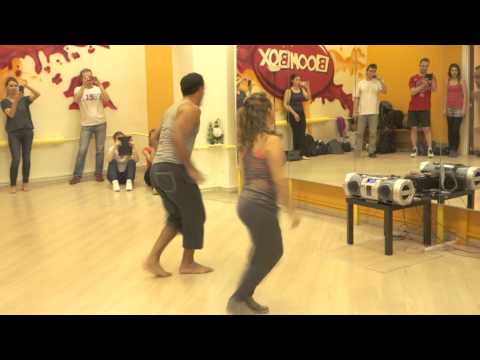 Salsa Choke
Salsa choke (pronounced "cho-que") is another style of salsa that originates from Colombia. Unlike other styles of salsa, salsa choke is danced individually, but in a group, where one dancer leads a step and the others in the group follow.
Salsa choke is danced specifically to salsa choke music, which is a type of music that sounds a little like a cross between salsa music and reggaeton.
Hopefully that overview of the different styles of salsa dance gives you a better idea of the different salsa variations that are out there! If you still have any questions, leave it in the comments and we'll do our best to answer it.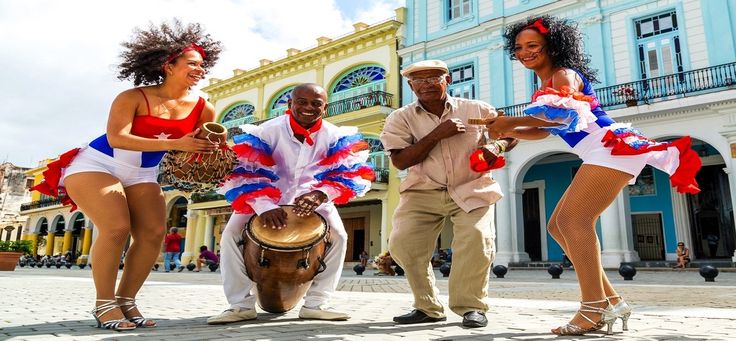 1.1. These Rules are an official document of IP Sobiray Pavel Evgenievich (hereinafter referred to as the Site Administration), and determine the procedure for processing and protecting information about individuals using the services of the bachata-salsa.ru/ website (hereinafter referred to as the Site) and its services (hereinafter referred to as users).
1.2. The purpose of these Rules is to ensure proper protection of information about users, including their personal data, from unauthorized access and disclosure.
1.3. Relations related to the collection, storage, distribution and protection of information about users of the Site are governed by these Rules, other official documents of the Site Administration and the current legislation of the Russian Federation.
1.4. The current version of the Rules, which is a public document, is available to any Internet user by clicking on the link bachata-salsa.ru/. The Site Administration has the right to make changes to these Rules.
When changes are made to the Rules, the Site Administration notifies users of this by posting a new version of the Rules on the Site at a permanent address no later than 10 days before the relevant changes come into force.
1.7. By using the Site, the User agrees to the terms of these Rules.
1.8. If the User disagrees with the terms of these Rules, the use of the Site and its services must be immediately terminated.
2. Terms of use of the Site
2.1. When providing services for the use of the Site and its services (hereinafter referred to as the Site Services), the Site Administration, acting reasonably and in good faith, believes that the User:
has all the necessary rights to allow him to register and use this Site; indicates reliable information about himself in the amount necessary to use the Services of the Site; familiarized with these Rules, agrees with them and assumes the rights and obligations specified in them.
2.2. The Site Administration does not verify the accuracy of the received (collected) information about users, except in cases where such verification is necessary in order to fulfill the obligations of the Site Administration to the user.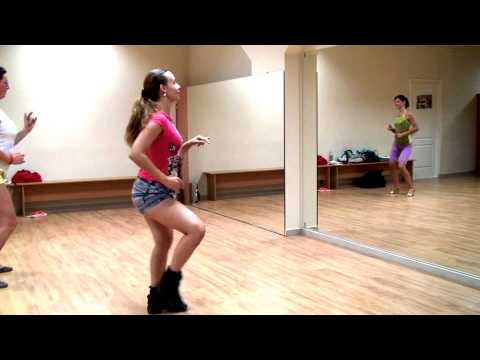 3. Purposes of information processing
The Site Administration processes information about Users, including their personal data, in order to fulfill the obligations of the Site Administration to Users regarding the use of the Site and its services.
4. Composition of information about users
4.1. Users' personal data Users' personal data includes:
4.1.1. provided by the Users and the minimum required for registration on the Site: first name, last name, mobile phone number and/or email address;
5. Processing information about users
5.1. The processing of personal data is carried out on the basis of the principles:
a) the legality of the purposes and methods of processing personal data;
b) good faith;
c) compliance of the purposes of processing personal data with the purposes predetermined and declared during the collection of personal data, as well as the powers of the Site Administration;
d) compliance of the volume and nature of the personal data being processed, methods of processing personal data with the purposes of processing personal data;
5.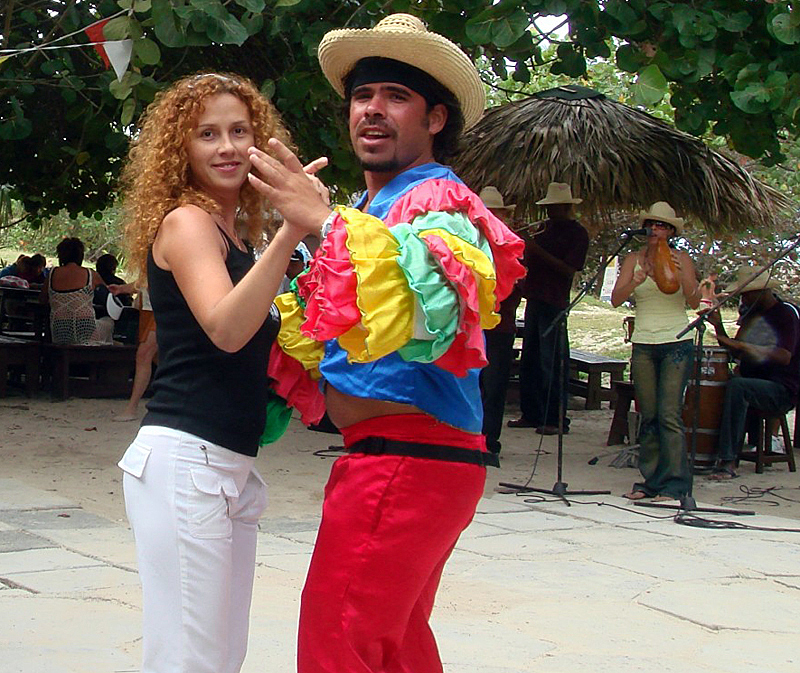 1.1. Collection of personal data
Collection of the User's personal data is carried out on the Site when paying for the service.
Personal data provided for in clause 4.1.1. of these Rules are provided by the User and are the minimum required for identification.
5.1.2. Storage and use of personal data
Personal data of users is stored exclusively on electronic media and processed using automated systems, except in cases where manual processing of personal data is necessary in connection with the fulfillment of legal requirements.
5.1.3. Transfer of personal data
Users' personal data are not transferred to any third parties, except as expressly provided for in these Rules.
If the user is specified or if the user consents, it is possible to transfer the user's personal data to third parties-contractors of the Site Administration, subject to the assumption by such counterparties of obligations to ensure the confidentiality of the information received, in particular, when using applications.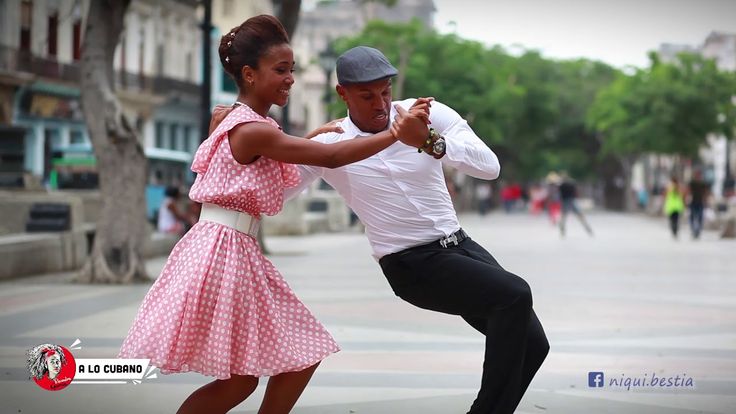 6. Measures to protect information about Users
6.1. The Site Administration takes technical, organizational and legal measures to ensure the protection of the User's personal data from unauthorized or accidental access to them, destruction, modification, blocking, copying, distribution, as well as from other illegal actions.
7. Limitation of the Rules
These Rules do not apply to the actions and Internet resources of third parties.
Direction: CUBA SALSA, beginners! - 3dance — LiveJournal
Dear friends! :)
We are pleased to inform you that this dance season we are opening a new direction SALSA-CASINO - Cuban style! We haven't tried this yet! :)
Salsa cubana (or casino) is one of the most popular styles that is danced on the streets of Cuba, in European clubs, and in Moscow!
Everyone is welcome!!! :)
- those who could never sit still, all they had to do was play salsa music;
- those who have never danced salsa, but always wanted to try;
- and especially we invite our continuing salsieras - we promise, no one will be bored!
Hot Cuba, salsa rhythms, Cuban and Russian characters, which are embodied in our new teachers, will not leave anyone indifferent!! :)
The first lesson in the format of an open lesson will take place on October 2 (more about the open lesson).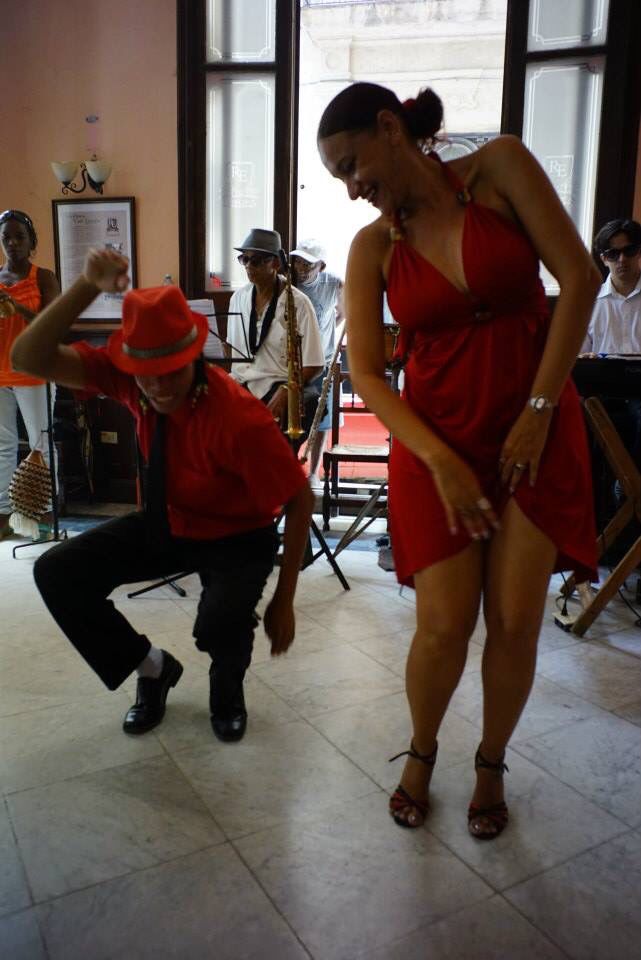 On it you will be able to appreciate all the advantages of salsa, get acquainted with teachers and do
the first steps in learning this incendiary and sexy dance. :)
With undisguised pleasure and impatience I present our wonderful teachers!!!
He:
Quito (Francisco Miguel González Espinosa)
Has been dancing since childhood. He studied Cuban folk dances in the studios of the city of Trinidad (Cuba).
1999 - Winner of the Cienhuegos Festival competition in pair dance.
2001 - Winner of the competition in Trinidad in pair dance.
2002-2006 - Teacher and choreographer of Cuban folk dances in Trinidad.
Since 2007- Teaches Cuban salsa in Moscow.
2009 - Staging of salsa rueda for the competition of the Mayor of Moscow (finalists, prize 3rd place
).
* On my own, Kito is an incredibly charismatic, patient and fun teacher!
She:
Olesya Shevchenko (Gonzalez)
Has been dancing for 15 years.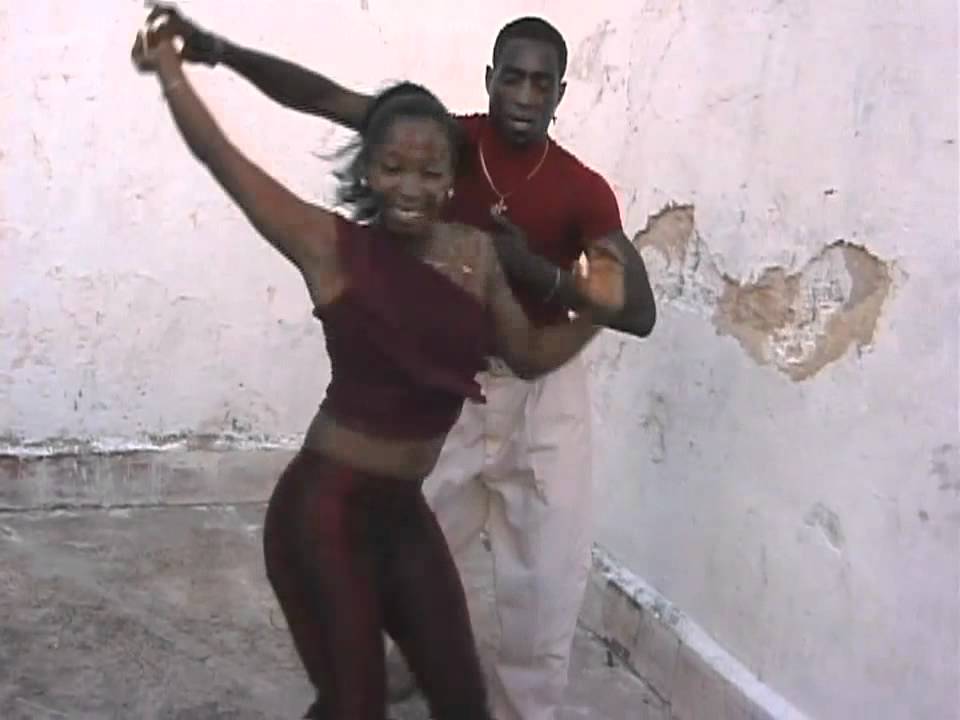 Back in 1998 she started dancing salsa casino in the club "La Bamba". Then she practiced tango in Moscow (Casa del Tango), Madrid and Buenos Aires.
Also studied Spanish folk dances and flamenco.
Taught Sevillanas at the Moscow University for the Humanities in 2000.
Since 2007 - Teaches salsa with Quito in Moscow.
"While teaching Cuban salsa, we, first of all, strive to teach you to enjoy dancing, to have a cheerful dialogue with a partner, dissolving in rhythm. Dance is freedom of self-expression, a flight full of naturalness and energy, without a hint of arrogance.
In the future, classes will be held 2 times a week:
Monday (21:40 - 23:00) - after a hard day's work, arrange a small fiesta for yourself and recharge your batteries for the whole week.
Friday (21:40 - 23:00) - a great start to the weekend and a reason not to go home after class! :)
WE INVITE EVERYONE to an open lesson on 02.10 – Olesya and Kito will give a master class and dance the same salsa-casino for us!
HISTORY OF SALSA
There are many versions of how salsa was born.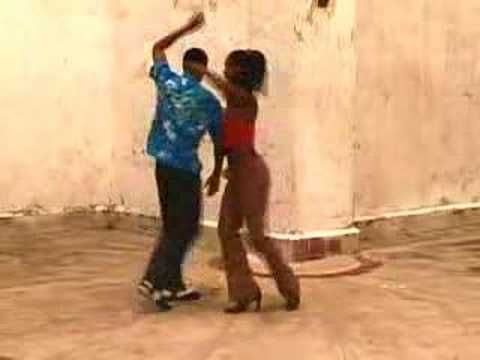 But, at least, they all agree on one thing: the Cuban son should be considered the progenitor of salsa - a rhythm that arose in Cuba at the end of the 19th century. In general, Afro-Cuban music, to which salsa belongs, has its own interesting history, as it was born as a result of a symbiosis of two cultures - European (Spanish-Arab) and African. In order not to digress from the topic, I will only say that Afro-Cuban music inherited string instruments, melody and poetic form from the Spaniards, and drums and various percussion instruments, manner division into a singer and a choir and a peculiar style of performance in which the choir repeated the estribillo (chorus) several times.
There are several versions of the origin of the name "salsa". It is common knowledge that salsa means "sauce". According to one version, in a small club in Miami one evening a group performed Cuban music, and this music "turned on" the people present so much that everyone began to shout in unison: "Salsa! Salsa!", implying that the music was as spicy and hot as the sauce used to season the dishes in this establishment.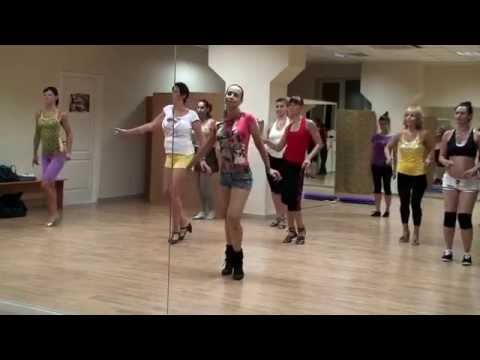 According to another version, the name comes from a very popular dream at the beginning of the century "Echale Salsita". According to this version, at the end of the 60s in the United States, Madison Square Garden hosted a grand concert organized by Fania All Stars, at which Latin American
performers presented their "new invention" - the boogaloo rhythm - nothing more than a modernized Cuban dream mixed with merengue, bossa nova, cumbia, cha-cha-cha, mambo and boogie-woogie. Watching people from different parts of America dance enthusiastically to a new rhythm, Tito Puente, remembering the words of an old dream, said: "Esto es una gran salsa!", Which literally translates as "Great sauce!". The great sonero implied that, as in a sauce, different ingredients were mixed in rhythm, giving rise to an unusually "tasty" mixture.
The word was liked more than the original name, and quickly spread throughout America. Currently, under the influence of modern rhythms, salsa is also undergoing changes.