How to dance in a long dress
How to Dance in a Wedding Dress With a Train?
Whether you have yet to go wedding dress shopping or have already decided on your dream dress, you don't want to overlook this one thing: the train.
The train of your wedding dress can impact everything from how easy it is to walk down the aisle to how low you can get on the dance floor. But if your heart is set on a long train, you don't have to sacrifice your dance moves for your dream dress or vice versa—you just need to prepare a little.
If you'll be donning a heavy wedding dress train, we'll show you what steps you need to take to ensure you can dance the night away in style.
How to Dance in a Wedding Dress With a Train
Alter Your Dress
Before you click away, let us explain. We're not saying the way to dance with a train is to alter it away. However, there are a few simple alterations your seamstress can make that will make it easier to dance in your wedding dress when the time comes.
Shorten the Train
If you fell in love with a dress that has an extravagant train, you don't have to commit to its length.
Your alterations expert can often easily shorten the train on your wedding gown to be more manageable (read: danceable). Take it to a seamstress who knows what she's doing and find a train length you're comfortable moving around in.
Add a Bustle
A bustle is the best way to alter your dress to be reception-ready without taking away from the integrity of it. Bustles come in all shapes and sizes, but are usually made up of a series of loops and buttons that connect.
Post-ceremony, your maid of honor, or another bridesmaid, will typically be the one to help you connect the dots. Once bustled, your train will cascade down the back of your dress, or be tucked neatly underneath it in a secure fashion that frees up your feet. And don't worry: A talented seamstress with experience bustling wedding dresses will disguise the buttons and loops in the seams and beading of the wedding gown, so they're hardly noticeable.
If you don't want to bustle your dress, either because you don't like the way it looks or because you don't want to pay for the alterations, you can also add a simple loop to the end of the bridal train.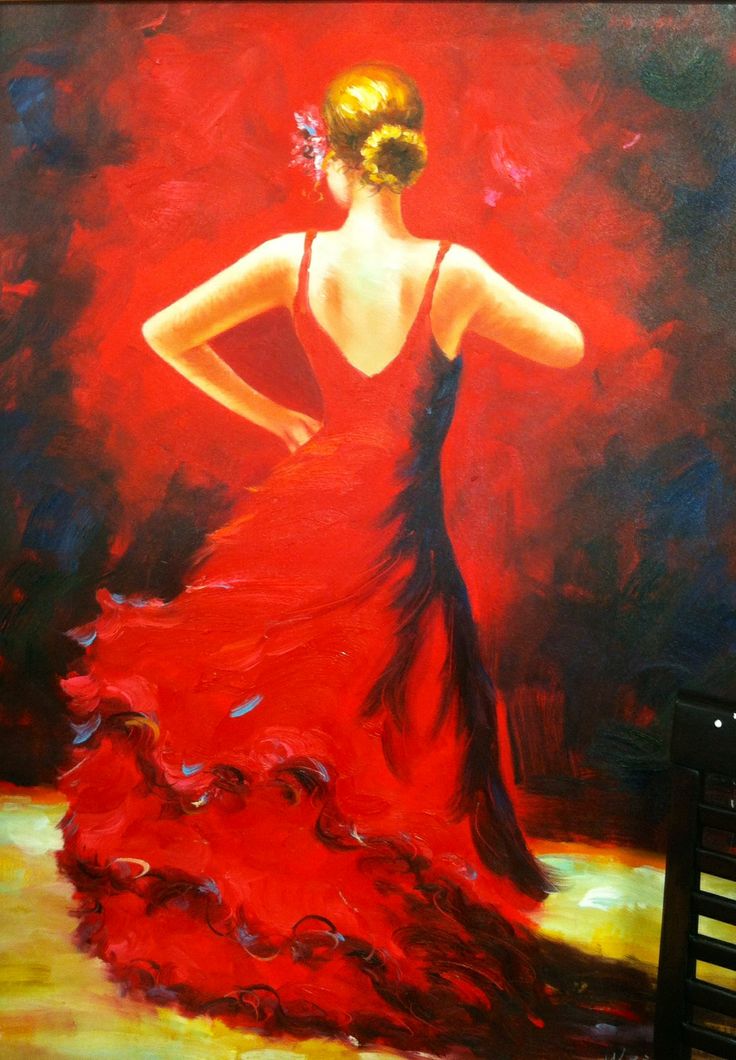 You can wear the loop on your wrist to carry your train with you around the venue and on the dance floor. This style works best for dresses with short, lightweight trains, since you will, in fact, be carrying it all night.
Make the Train Detachable
Praise the wedding dress designers who first decided on detachable trains. If you opt for an attachable skirt, a Watteau, a bridal cape, or the like, you can remove the extra fabric completely post-ceremony and pre-reception. A detachable wedding train not only makes the dress easier to dance in, but also creates a whole new look. It's as if you got a super-fashionable BOGO deal on your dream dress.
Know What Your Dress Can Do
Not all wedding dresses are created equal and some are more difficult to dance in than others. Know what your dress can do before you attempt to bust a move, so you don't break more than the dancefloor.
Select the Right Silhouette
The silhouette impacts your ability to dance the most.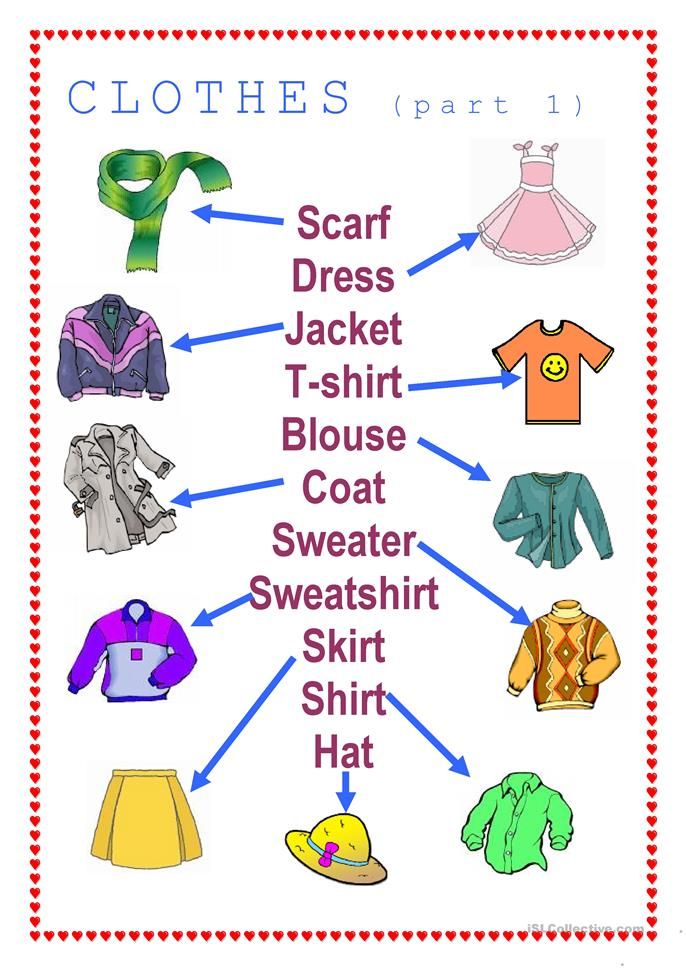 For example, a mermaid gown will restrict the size of movements you can make, specifically with your feet and legs, while an off-the-shoulder gown will restrict how much you can move your arms.
If you love to dance, pay special attention to how your bridal gown will affect your moves. The dress's silhouette, sleeves (or lack thereof), and the train length will influence your ability to dance the most. If you are planning a choreographed first dance, be sure to tell your choreographer if there are any movements you won't be able to master based on the style and fit of your dress.
Practice
While you won't be able to run a dress rehearsal of your first dance, unless you buck tradition and are willing to let your fiancé see you in your dress before the big day, you can still practice in it. When you're at your final fittings, attempt any choreography you plan on doing on the day of to the best of your ability to ensure your dress can handle it. It's better to risk popping a seam or letting a button fly when your seamstress is right there to fix it than it is on your wedding day.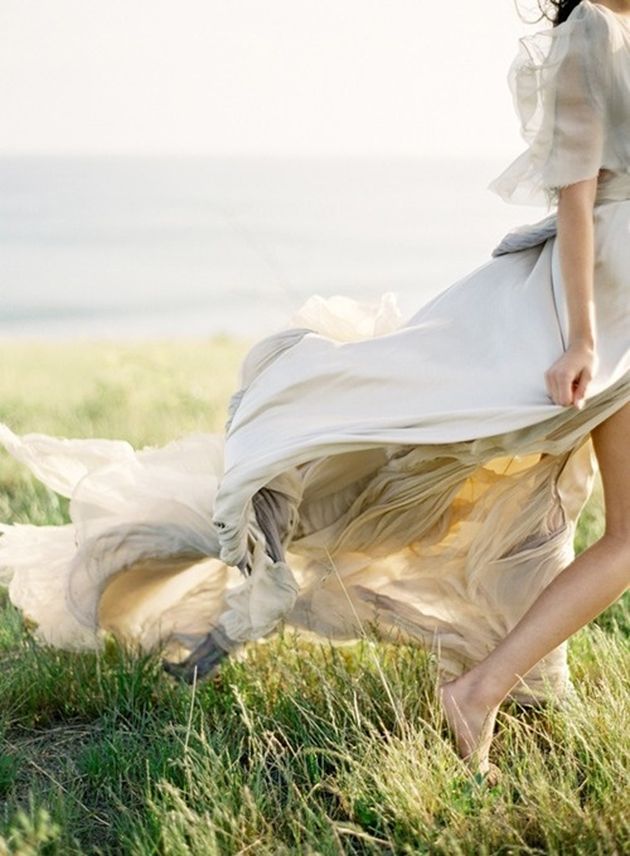 It's also important that the hemline is short enough, so you won't be tripping over your dress on the dance floor. Take steps forward, side to side, and backward while at your fitting, both with and without a bustle, to make sure you can not only dance, but also get around in your gown. If you can't walk with ease, have your seamstress raise the hemline up a bit.
Practicing the first dance isn't only important before the big day. If you can, sneak away during cocktail hour, once you and your partner have already seen each other (and are married!), to practice one last time. Ditch any moves that could potentially damage the dress and remind your spouse not to step on it.
Change Your Dress
Dancing in a wedding dress can be difficult, which is a very valid excuse for an outfit change. You wouldn't be the first bride to swap her beaded heels for Chuck Taylor's or her ball gown for a mini dress, and you definitely won't be the last.
Opt for a Second Reception Dress
If you've already fallen in love with a wedding dress that will be unforgiving when you want to walk, sit, and dance at the wedding reception, consider changing into a second dress.
If the budget allows, a second dress can be your saving grace. It not only gives you the freedom to dance the night away, but also allows you to preserve the train on your original dress.
Plus, you can showcase your bridal style in more ways than one. Change into a slinky slip dress or show off your shoes in a fun fringed mini. Whatever you choose, it should be comfortable and easy to move in.
...And Change Your Shoes
You will be especially prone to stepping on your dress when taking quick or big steps while dancing, and depending on the style shoes you're wearing, you could damage your dress. Heels can easily get caught in a lacy bridal train or layers of tulle. Say goodbye to your precious pumps in favor of wedges, platform heels, or even sneakers. That's right, if you're wearing a long bridal gown no one will see your feet anyway.
If you're attached to your heels and don't want to slip on some flat shoes for the reception, be extra careful and consider donning a petticoat underneath your dress.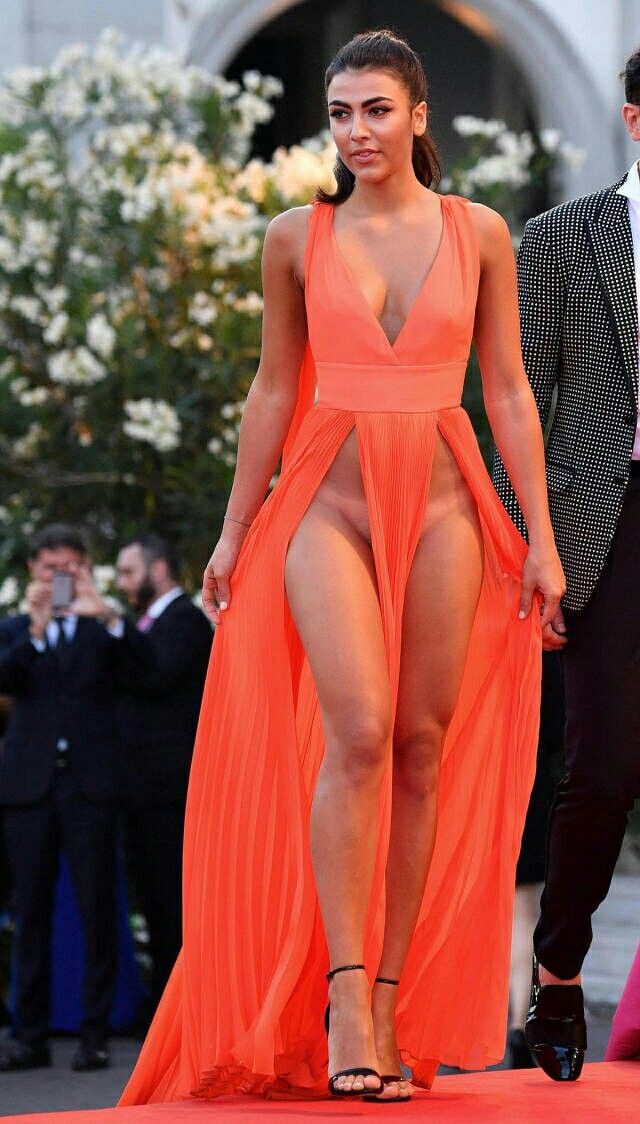 A petticoat can protect the inner layers of your gown from holes or snags that can happen when dancing.
And you thought you couldn't learn how to dance in a wedding dress with a train? With a little practice, the right alterations, and a backup dress (or shoes) you'll be swinging and swaying in style well into the night.
Here's How Your Wedding Dress Style Affects Your First Dance
Bride & Bridesmaids
Dance instructors from across the country have chimed in with the ins-and-outs of how the style of your wedding dress affects your first dance.
Jaimie Mackey
Barr Entertainment
Whether you and your partner are prepping for your first dance with lessons and choreography, are going to improvise a few spins and a dip, or will be sticking with the high school sway, those few moments in the spotlight are highly anticipated—or dreaded! One thing you and your S.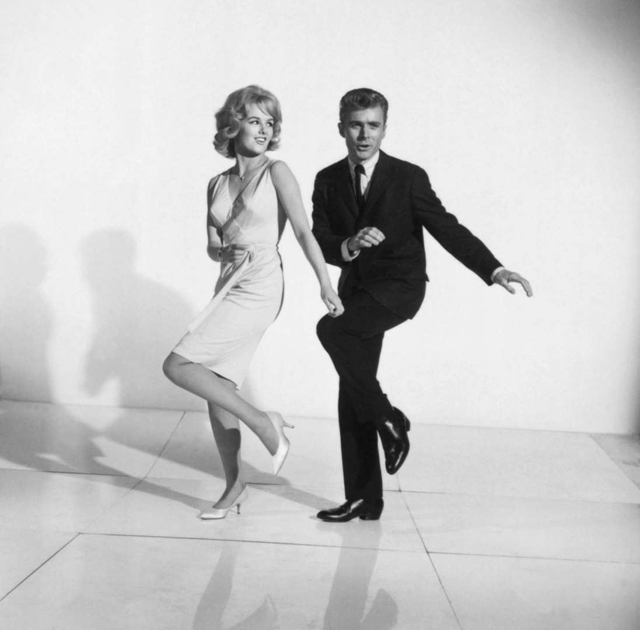 O. may not be considering as you're choosing that perfect love song, though, is how your choice of wedding dress could impact your dance moves. But think about it: You'll be wearing a fancy dress that might cling to your curves, pouf into a cloud of tulle, or fall somewhere in between—all of which will impact the way you walk, sit, and yes, dance on your wedding day.
If your dress is sleek and fitted…
"A skirt that hugs your body will restrict your movements, especially if it's tight around the knees," says Elaine Hewlett, owner of Vow to Dance in Dallas, Texas. "If it's hard to walk in, it will be even harder to dance in!" For a bride who is dreaming of a more elaborate first dance, a trumpet or fit-and-flare silhouette will be a bit more forgiving than a mermaid, as these skirts flare out around mid-thigh instead of at the knees or lower.
"Most dances work well in a mermaid gown - you just won't be able to take big steps," says Elizabeth Marberry, owner of Wedding Dance Coach in Denver, Colorado.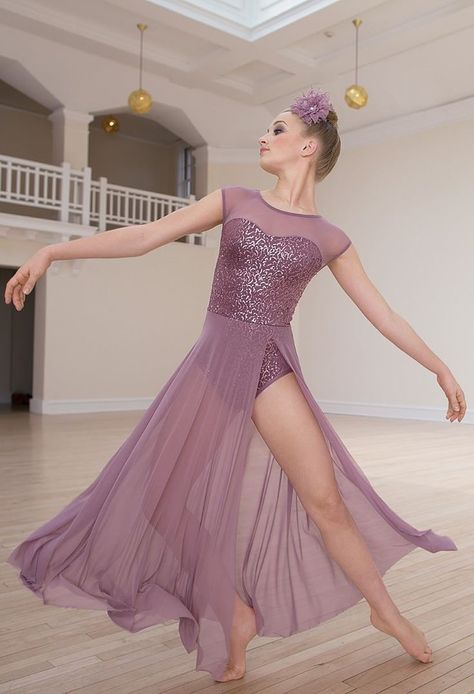 "You can still do a waltz or foxtrot, but will need to practice taking smaller steps (hip-width or narrower!), and should make sure your partner knows you won't be traveling quite so far." Upbeat styles, such as salsa, swing, or even a hip-hop routine are definitely still possible, as long as you're practicing with more limited movement. As a bonus, a fitted dress is great for simple lifts because there isn't as much material for your partner to get caught in!
If your dress is an A-line…
"I love an A-Line because you can still get nice and close to your partner while dancing, without the skirt affecting your choreography," says Hewlett. "Just be sure you have a secure bustle that will get the train out of the way. At your fittings, make sure you can take steps in all directions without tripping - including backwards!"
Adds Marberry, "An A-Line skirt is a really carefree choice to dance in, and works with just about every dance style. Your restrictions will only come in if your dress has a fitted sleeve that will prevent you from lifting your arms.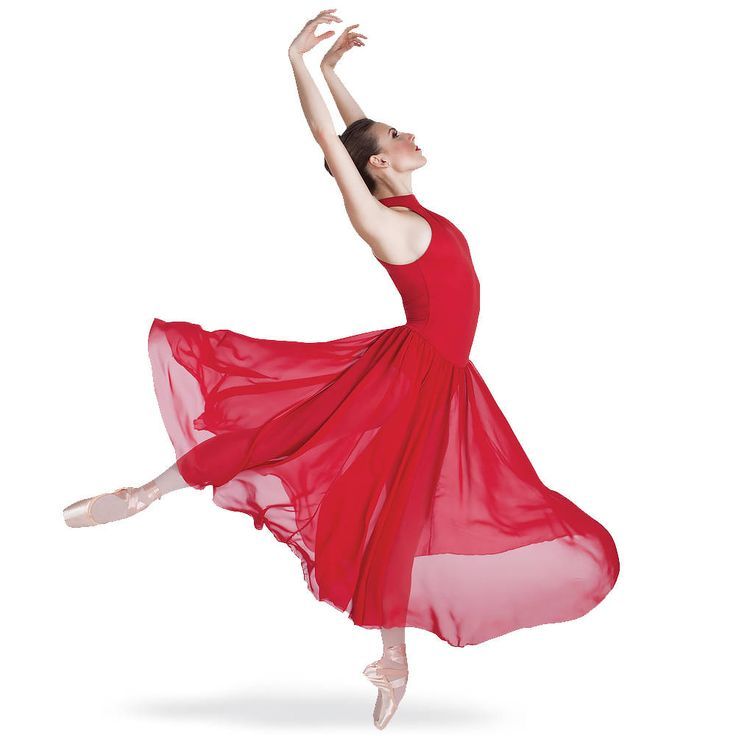 "
If your dress has a full, ball gown skirt…
"If you're dreaming of a real Cinderella moment, look for a ball gown that's made with layers of a softer material that gives you lots of volume but allows your partner to get close to you," Hewlett advises. "Your partner may need to adjust to the feeling of so much fabric against their legs, but this full skirt gives you plenty of room for dancing." In fact, Hewlett loves when brides choose big ball gowns because of the amount of drama they create when you twirl across the dance floor!
"I always remind the leading partner that there is a chance they might step on a full skirt, so they should be aware of their own steps as much as you should be aware of yours," says Marberry. But one of her favorite things about a ball gown is that such a full skirt will hide your feet—making this the ideal time to change out of stilettos into wedges (or even sneakers!) so you can really dance your heart out. "A full skirt also means you may not be able to get so close to your partner, so a more traditional dance frame (think the upright posture of a traditional waltz) works better than a close and cozy high school sway.
"
More Tips and Tricks
Gabriela Sousa Events
Talk to your dance instructor about your dress.
"As you're choosing a song and a style of dance, take your instructor aside and describe your dress's skirt so you can make sure the final choreography will work with what you'll be wearing," says Hewlett. "That way you can still keep your dress a secret from your partner, while still knowing it will be comfortable during your first dance."
Remember your sleeves.
"If your dress has sleeves, practice lifting your arms during your fittings to test out which arm placement will and won't work," says Hewlett. This is great advice whether you're choreographing a dance or are just ready to get down on the dance floor!
Wear a dress to your lessons.
"Even a simple sundress will feel different than dancing in jeans, and will be closer to how you'll feel on your wedding day," says Marberry.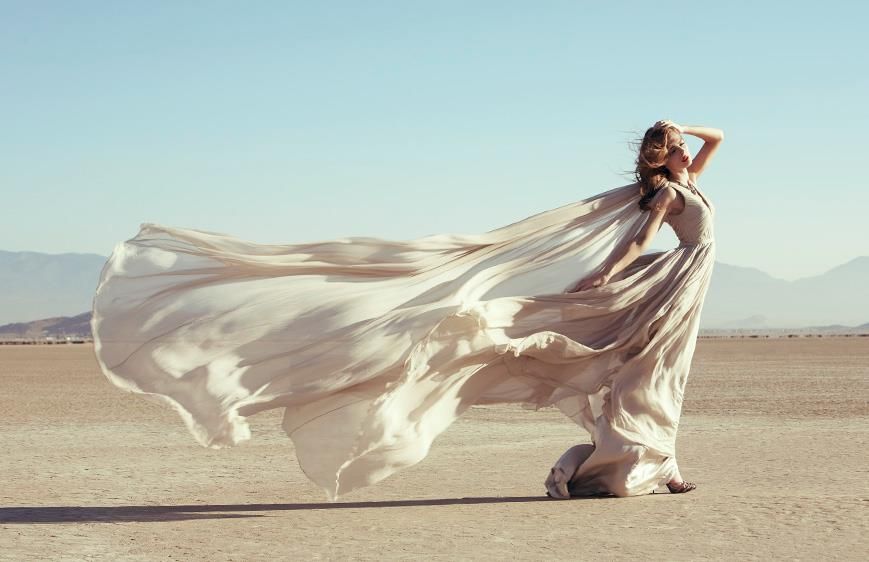 "If possible, though, wear a dress with a similar silhouette to your wedding dress."
Practice at your final fitting.
"This may be the last time you put your dress on before your wedding day, so take a few moments to practice your steps around the fitting room," Marberry recommends. 
Slide, don't step.
"For a dress with a tulle petticoat, slide your feet while dancing instead of taking steps," Hewlett recommends. "A heel can easily get caught in tulle, which could tear or cause you to trip. If you can keep your heels on the ground, you'll avoid any snags!" This is an easy one to practice during dance lessons, even if you're not in a dress, so you can get a feel for the movement.
Put on a petticoat…
Most dance schools have petticoats that you can slip on over your jeans to mimic the shape of your wedding dress's skirt, allowing you to get a feel for any restrictions without ruining the surprise of the dress you've chosen.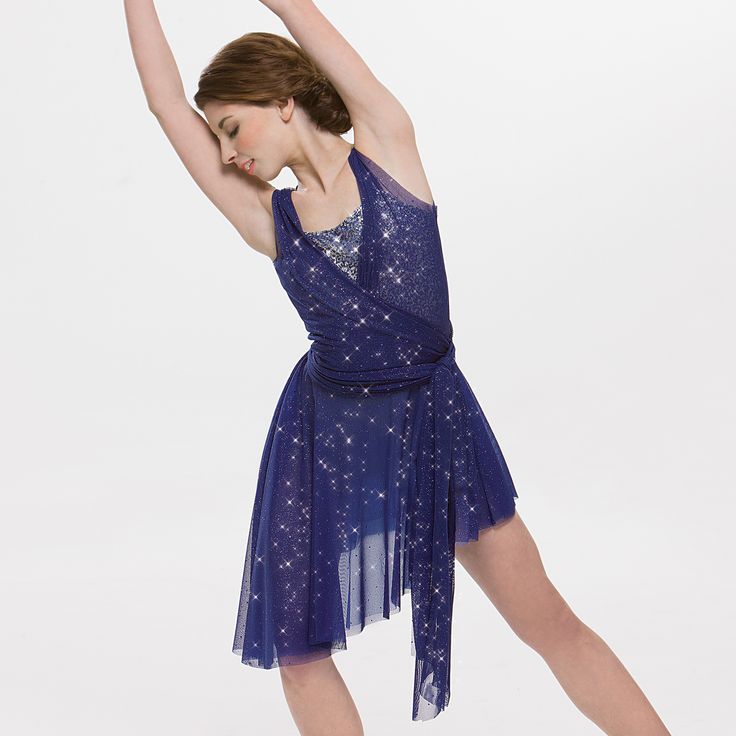 "If you can walk in your dress, you can dance in it!" says Donatas Nacajus of Ballroom Boutique Dance Company in New York City. "Of course, the type of skirt will impact how it feels to dance, so we love to use petticoats during rehearsals to mimic the dress." He likes that the petticoat is helpful for the bride, but also gives the leader a feeling of the skirt around their feet, as well. 
…or book a private lesson.
 "Another thing we highly recommend is to bring the actual wedding dress to the studio and dance at least once in it, without your partner present," says Nacajus. "You'll practice with just your instructor, and will be able to work out any issues that your particular dress might present."
Grooms: Button those jackets!
"Many men think they should take off their jackets or leave them open for the dance, but it looks so much better if they have their full suit on, with the top button buttoned," says Hewlett.
If you leave your jacket open you'll look like you have wings or are wearing a cape, and removing your jacket can be too casual for such a memorable moment. 
Step away from cocktail hour to rehearse.
"Once your partner has seen your dress at the ceremony or during your first look, sneak away for a few minutes to run through your routine in your full formal attire, focusing on any lifts, turns or dips that might feel different than they did at your dance lessons," says Marberry. Hewlett agrees, emphasizing how nice it is to get to test your dance out in your actual venue. "It will help you feel much more comfortable in the space, and is also a great private moment to share!"
Go for a second dress!
"If it is within your budget, change into a reception dress that's shorter or has a more forgiving skirt that's easier to dance in," Nacajus recommends. Without any superstitions surrounding a second dress, you could even wear this one to rehearsals with your partner to really get a feel for each move!
How to dance in a long dress at a wedding
How to dance in a long dress at a wedding
How to dance the first dance in a dress with a train? : Bridesmaid.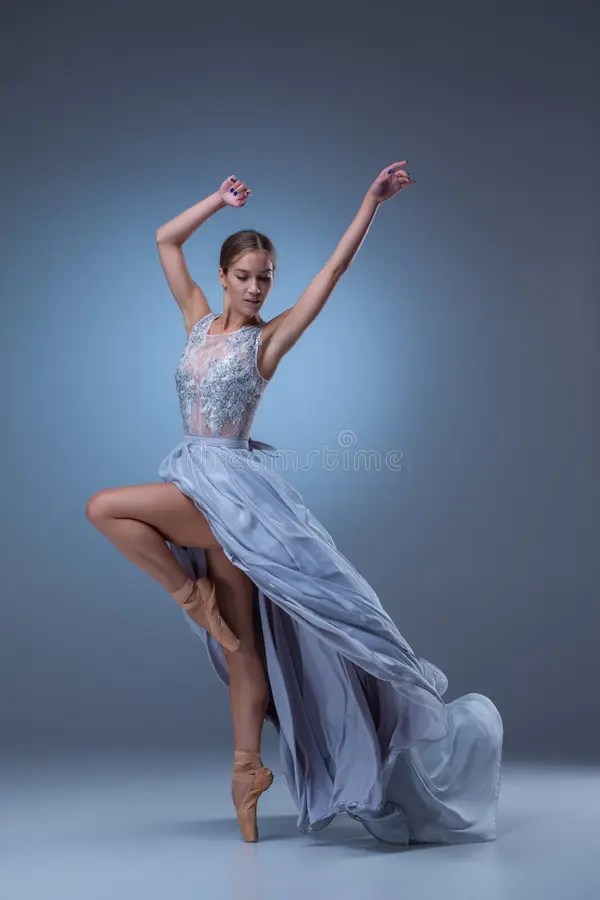 info : 12 comments
I am very worried about the question of the wedding dance. Since I have been doing pair dances for a long time, I would really like to start a cool dance, energetic and non-staged, but one when the groom improvises and is not nervous, because you need to remember the next movement.
link I originally thought to dance the Brazilian zouk, only a little slower.
It seems that the groom is already ready to dance, and we have chosen several suitable songs (do we really need to choose one of them now?).
But! Today my friend and I decided to try on a dress and see if I can dance in it. And we realized that because of the train it would be completely unrealistic. It looks small, but it will be a little longer than in the photo...
Firstly, only to slow music, but I really wanted at least an average tempo.
Secondly, backward movements do not work at all.
And if you walk sideways, the train wraps up and twists...
Although I will need to shorten it even more, I don't want to cut off the train.
I studied different options when buttons are sewn on, bracelets on hands and so on. But I don't like anything, especially since by the time of the dance I will have been walking in it for a long time, the hem will get dirty anyway and it will be ugly to lift up.
How did you get out of this situation?
I don't feel like buying a second dance dress at all.....?
Here's mine.
Easy Wedding Dance Program for Beginners
Here's an easy wedding dance that makes life easier and adds a little magic to your wedding day.
The dance of your life requires a little preparation. Too much and you'll get overwhelmed and likely forget everything you've learned as soon as you hit the dance floor (when everyone is watching). Not enough, and you just shake, embarrassed.
This guide assumes that you are here because you have little or no dance training and that you want to do a real dance at your wedding, not just hang out in a shy little circle.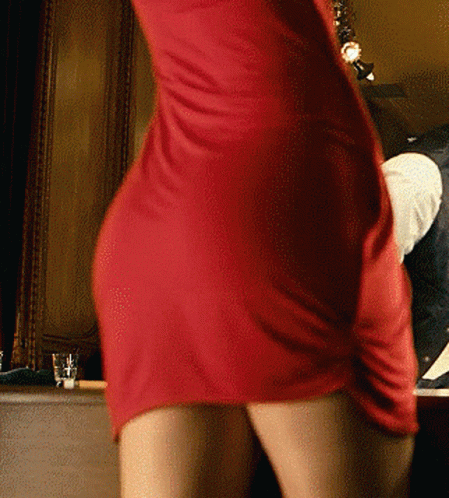 A lot of guests are waiting for good wedding dances. Why waste all that effort on the reception, on the clothes, on the food, and then on that infamous rite of passage without any effort at all?
Well, it doesn't seem to add up. But unfortunately, people are now going too far in the opposite direction, spending huge sums on private tutoring courses to learn the complex and demanding wedding dance routines.
The sad thing is that most of the cases we hear about almost always end in disappointment.
Light wedding dance
cheap
Easy to study
,
on a large day you ...
, probably remember

versus
Complex, ambitious schedule
Potentially (very) expensive
It is difficult to learn (if you are not a very experienced dancer)

On an important day you ...
you will probably forget

We have already established that you are here because you have little (or any) dance experience.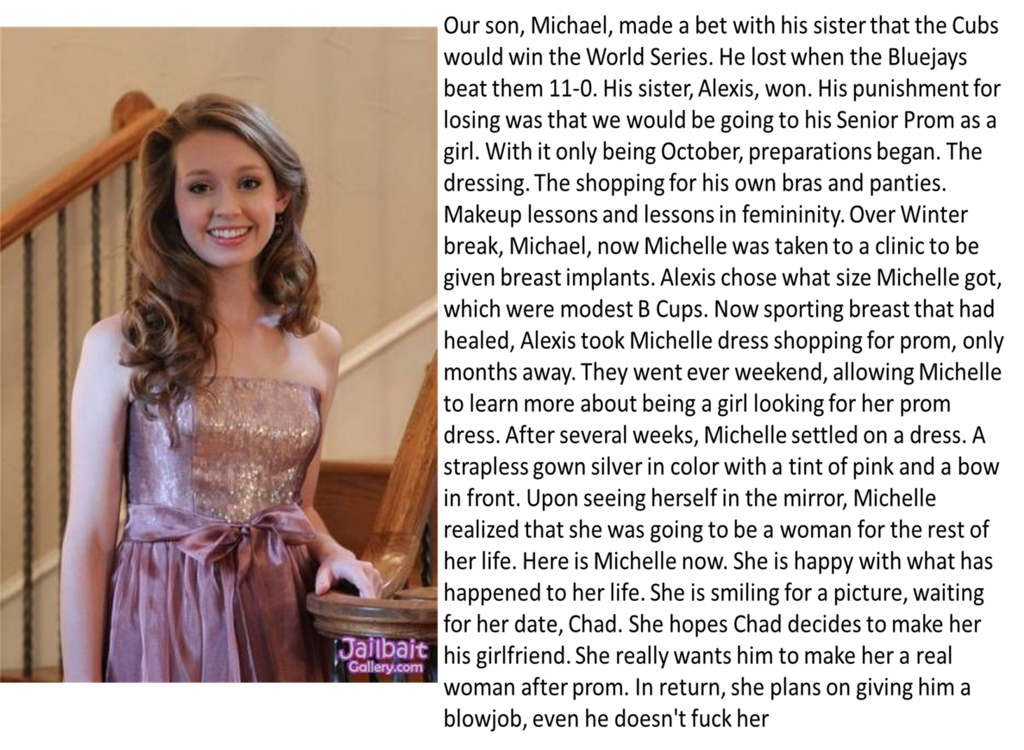 So I am trying to cram in all the training before the wedding (when there are a million other things to think about) and then trying to perform the perfect dance like you've been doing it for years, and in front of your family and friends, all in one day that's already filled with adrenaline, is often a recipe for disaster.

We have heard many, many stories of couples spending up to $600 (yes, really) on private lessons to forget everything once they try to make the first move on the dance floor. And then what?
Guests will likely know they have practiced and will have high expectations. And they've spent so much money that it never even crossed their minds to have a plan B. So they're just hanging out, doing little, and begging everyone to join them on the dance floor to hide their awkwardness.
It's just a disappointment in everything.
So what are you doing?
Take things step by step and we'll show you a simple and reliable solution that provides an easy wedding dance that anyone can master.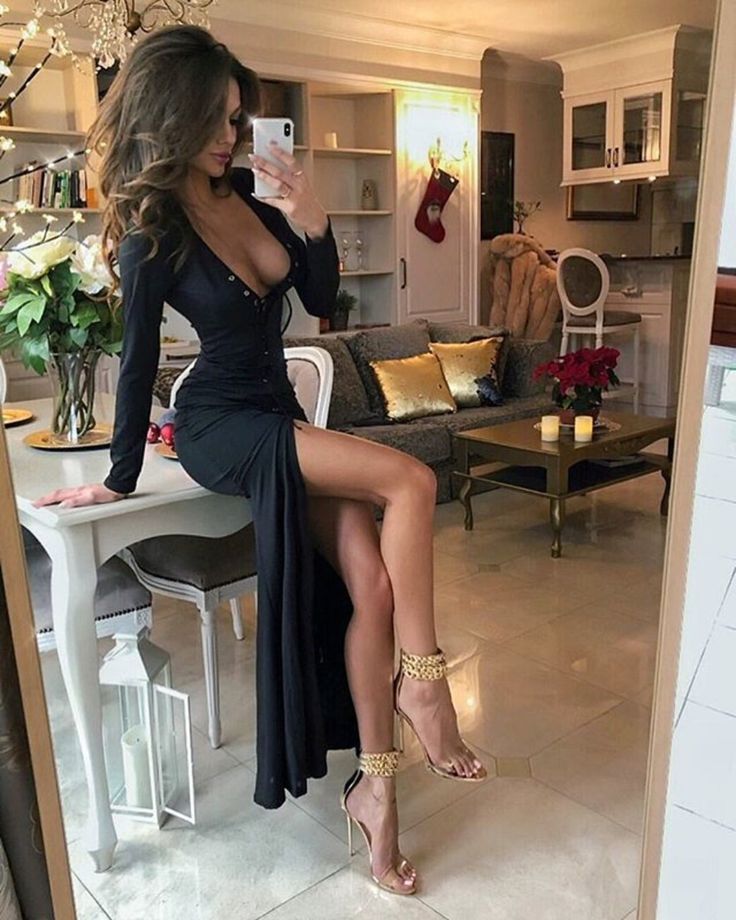 The simplest of all is the ballroom waltz step. Look for tracks with simple 3/4 beats, that is, 3 beats per bar. So, you should be able to count 1,2,3, 1,2,3, to the music.
Like..
Get this DVD today with two complete Beginner Ballrooms for only $49.98.

Distinctive features of the wedding dance
Well, first of all, you will be in the center of a lot of attention.
So simplicity is the best way. Putting more pressure on an already important day by trying to remember a complex dance routine will not bring you good results.
Use the theme and style of your wedding to determine which dance you should dance (if you haven't already chosen your wedding track).
If you're going to be wearing a very large tiered dress, doing Latin exercises won't have much effect as your feet and legs won't be visible.
Latin style is better suited to a more modern style, and ballroom dancing is much better suited to a traditional wedding style and the dress that goes with it.
When staying with a dress, the bride is likely to wear an unfamiliar dress style.
If you are a bride, make sure you know your true range of motion. Will you catch your heel on the hem of a long dress? If so, try to keep your steps very close to the floor. Slide and slide with your foot instead of stepping.
Also, if the dress has a train, make sure you practice holding the train so that you can dance your steps without lifting yards of fabric behind you.
Guys, keep in mind that due to the style of the dress, you won't be able to hold the bride in incredibly tight arms.
A good basic hold for ballroom dancing or latin should not be that close anyway, so practice holding your partner so that she leads but allows her to breathe! So you carefully do not step on the dress. Brian is showing two different basic moves here.
..
Hold your partner correctly. Take the time to find a grip that is comfortable for you, and practice getting in and out of it as often as possible in the kitchen when you say hello after a day at work after brushing your teeth. and get ready for bed, anytime really. Simply enter the hold, dance one step, and then come out of the hold again.
Get used to your partner's height and where to place your hands so that both of you are comfortable. This way, when you actually do your wedding dance, if you really lose the thread of what you are doing, you can easily and quickly return to a state of calm and feel calm so that you can quickly regroup and continue.
Speaking of techniques, try ending the dance with a technique that looks like a pose - this serves several purposes.
First, it's obvious that this brings the dance to its final conclusion - well done, you've passed, you can take a breath and enjoy the moment.
Secondly, it's nice for your guests to be able to take pictures of both of you in a dancing pose - it's very romantic.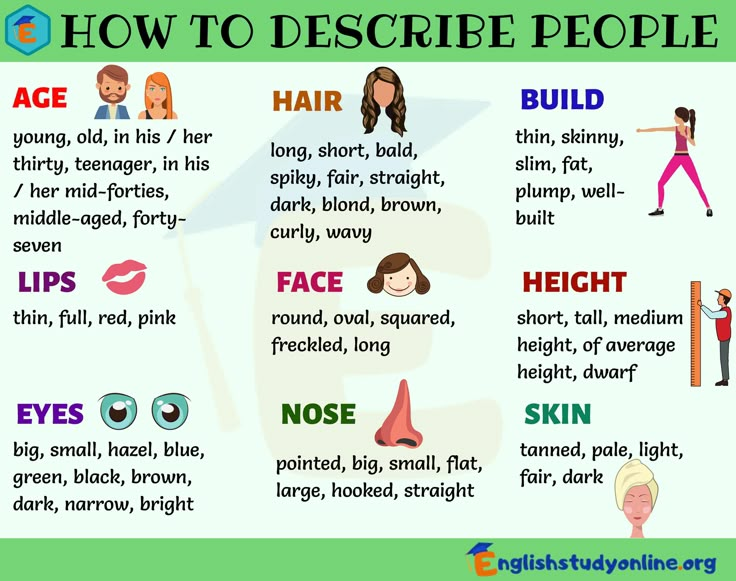 Finally, he signals to your guests that your dance is over and it's time for them to join you on the dance floor.
Congratulations! You have gone through a simple, beautiful, romantic, easy wedding dance that will give you happy memories for years to come.
Get our trouble-free dance programs today and you can do all of our simple wedding dance lessons at home...

Wedding dance disasters
Over the years, we have accumulated a lot of horror stories to learn how to dance. But nothing could be worse than what could go wrong during a wedding dance. We just have too much to say, but there are a few notable themes in wedding dance disaster stories.
In no particular order, they are equal to
Loss of balance (high wedding heels are usually the culprit - please remember to dance your wedding dance in heels the same height as your wedding shoes, so you get used to them. No good only about doing a wedding dance in sneakers, right?)
Heel stuck in hem (heel warning above, but this puts you in an extra humiliating position, then you have to toss around in a torn dress for the rest of the day)
Fall on a slippery dance floor (Men, usually it's all of you.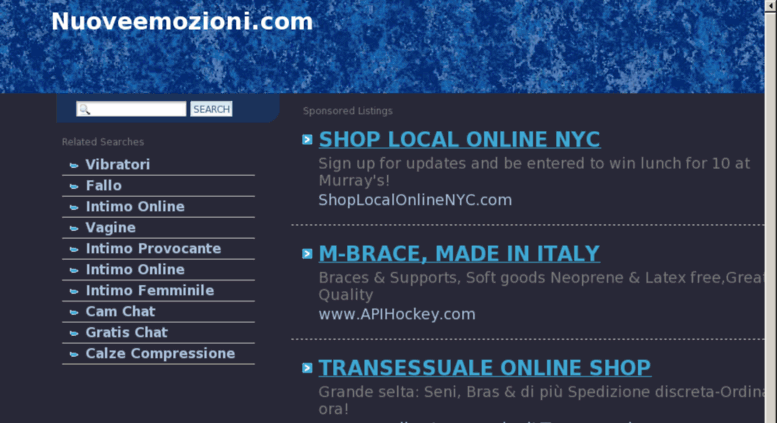 You are aren't you going to be wearing sneakers too? And those lovely shiny formal shoes are probably made from incredibly smooth leather. Break them up a bit while dancing the wedding dance on the smooth floor - the kitchen floor is usually fine for that. If you don't, as soon as you step to the dance floor, it could be an ice rink)
Wardrobe malfunction (in the name of all good things, if you don't want to be the star of a viral video for the completely wrong reasons, don't try any dance moves that your dress can't fit. Strapless dresses paired with vigorous overhead arm movements - what kind of wedding dance is this anyway??? - almost certainly a disaster. Avoid please)
Forget the routine (finally the most common and already outlined above. Don't spend a ton of money to learn something that Fred Astaire deems difficult, and then forget about it all on the big day.It's your wedding, after all, so K.I.S.S. - Keep it simple, silly!)0003
Here you will find many more tips and free videos of online classes from Brian Fortuna.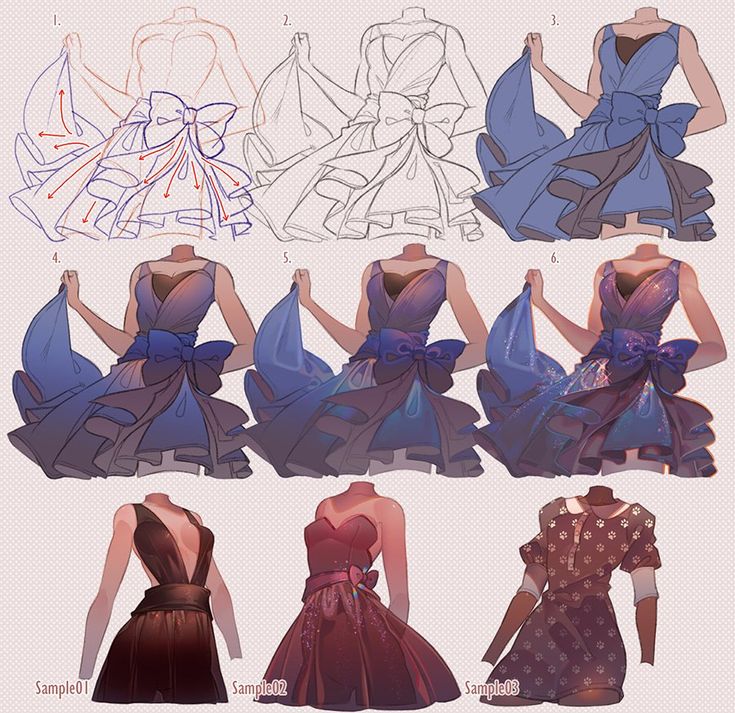 We love hearing your wedding dance stories, so tell us how your wedding dance went...
The simplest wedding dance is the waltz. Learn it right here
To access the online class, once you click the buy button, you will be prompted to create a very simple account with our Vimeo partners. It's super fast. Just enter your email address and create a password. That's all.
Vimeo will then move on to the payment processing - all PayPal, credit and debit card payment options are available and secure.
After payment, you will immediately have access to the class and be able to stream it to your device or download it - it's completely up to you.
And it's available to you for as long as you want - there is no time limit on your access.

Dance class
›
Partner dance
›
Light wedding dance
.
Top 22 First Dance Songs for a Wedding, Hands Down
Photograph by Caroline Jorgensen
With so many first dance songs to choose from, it's not always easy to pick the "one". You need to find the first danceable wedding song that has the right mood (romantic but not too sentimental), is easy to dance to, and suits you and your partner's personality. Some of the best first dance songs are old classics (hello, "At Last"!), but there are plenty of more modern wedding songs that audiences love too.
Need more help finding the first dance songs you and your partner love? Check out some of our favorites!
"Marry me" on the train
It's quite clear why this tune is one of the most beloved first dance songs nowadays.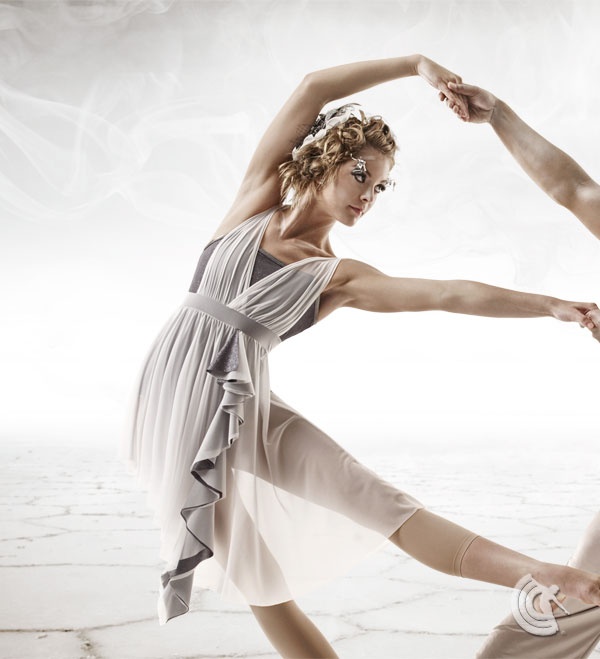 With a title that clearly refers to marriage, this song seems appropriate for a wedding reception.
Mirrors by Justin Timberlake
Oh how we love a good First Dance song by Justin Timberlake! This is one of the best dance songs for first weddings because it is romantic and a bit sexy.
"Old Fashioned" by Cee-Lo Green
This is a slightly unexpected first dance song, but definitely a favorite. We love how the lyrics talk about "timeless" and "classic" love - the perfect way to mix a modern song with an old school vibe.
"Hey Hello" by The Lumineers
When it comes to the first dance songs for a wedding, sometimes simple songs are best. The sweet lyrics of this song will make it a song that your guests will applaud and sing along to.
Adele's "Love Song"
Get ready to swoon as you listen to this tune, one of the best dance songs for a wedding. "Whenever I'm alone with you / You make me feel like I'm home again" - these words are the best for newlyweds!
Love on Top by Beyoncé
Sometimes you just need the first dance song to make you (and your guests) smile! This song is full of joy, optimism and will not leave your other guests indifferent.
"A Thousand Years" by Christina Perri
This song made a splash among Twilight fans thanks to its appearance in Breaking Dawn , but it also left its mark in the wedding world. It is also a favorite as an instrumental procession song.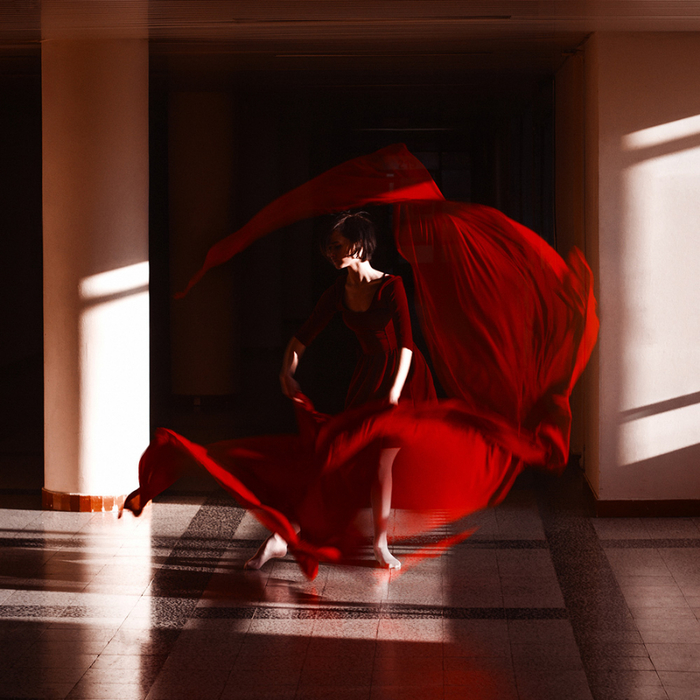 "Wanted" by Hunter Hayes
If you like country dance songs, you'll love this super romantic tune.
"Everything Changed" Taylor Swift & Ed Sheeran
This song is the perfect combination of pop stars Taylor Swift and Ed Sheeran. The lyrics evoke memories of first dates and those first romantic feelings - so sweet!
"God gave me you" Blake Shelton
Another one of our favorite country dance songs, this Blake Shelton song offers some really great lyrics. "When I think I've lost my way / There are no words left to say, it's true / God gave me you" - perfect for couples who've had their fair share of ups and downs.
"I Won't Give Up" by Jason Mraz
With lyrics like "I won't give up on us / Even if the sky gets rough", this song demonstrates the fact that life won't always be perfect, but you and your partner you will always be there for each other. .
"Hold You in My Arms" by Ray Lamontagne
This artist made a splash in the wedding world with his song "You Are The Best Thing", but "Hold You in My Arms" is one of our favorites of his early dance songs . It is perfect for a couple who support each other in both happy and sad times.
"Your Song" by Ellie Goulding
This cover of the Elton John classic was actually the first dance song at Will and Kate's wedding, so there's definitely something special about it.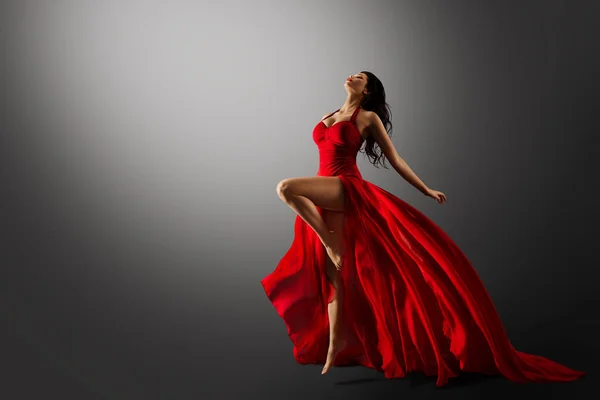 Your guests will love this modern take on a nostalgic favorite.
"All About Me" by John Legend
This is one of the best wedding dance songs right now, and for good reason. Sure, John and Chrissy are absolutely #couplegoals, but we also love how the song describes a love that blossoms despite "perfect flaws."
"You and Me" by Dave Matthews
The first wedding dance song doesn't have to be grand and dramatic - sometimes a low key song is best. This song is totally romantic but perfect for a more casual wedding.
"Everything" by Michael Bublé
This song is popular with dance teachers because it's easy to dance to. We also like its old school vibe.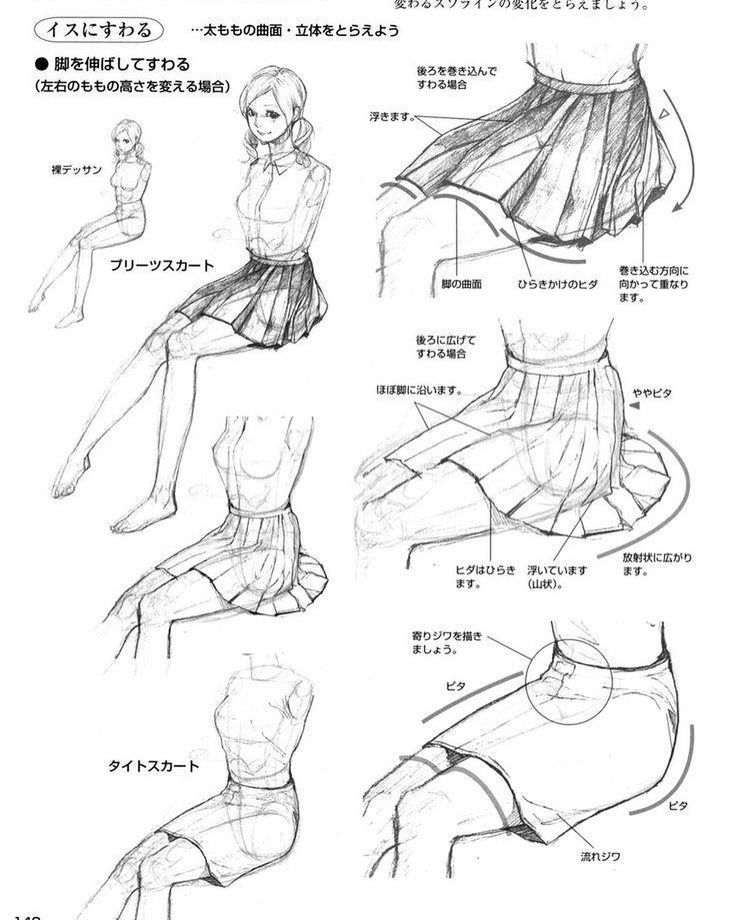 "So Easy" by Philip Phillips
If you're having a nature-themed wedding, this might be the perfect first dance song. In his lyrics, he conveys such natural elements as trees, rain and the ocean.
Luck by Jason Mraz and Colby Kailat
"I'm lucky to be in love with my best friend" - if that sums up your relationship, this is the perfect first dance song for you!
'God Must Have Spent a Little More Time on You' from Boys Avenue ('NSYNC Cover)
Surprise your guests with this new release about your favorite boy band.
"First Day of My Life" by Bright Eyes
Another one of our favorite sweet and simple first dance songs, this time with an indie vibe.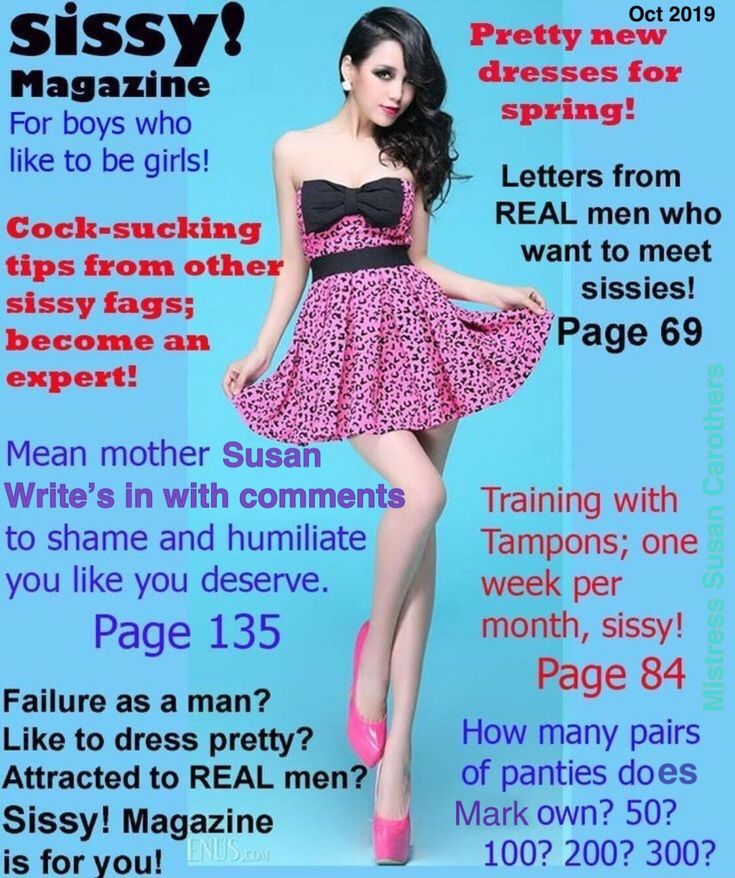 "Perfect" Ed Sheeran
Sheeran's "Thinking Out Loud" became a classic first dance song, but it's the song that really gives us all the feeling. It's super-romantic without being sentimental, and the lyrics are downright discouraging.
"Latch (Acoustic)" by Sam Smith
Smith's soft vocals take center stage in this stunning first dance song. We especially love the acoustic version of this song, which really shines with the beautiful lyrics. This first dance song can bring your guests to tears, and that's not a bad thing.
.
When exactly to start planning a post-engagement wedding
Andrea Bibo: wedding photojournalist
If you're just engaged, it can be tempting to dive right into your wedding planning.
After all, you probably started getting questions from well-meaning loved ones within seconds of announcing your engagement. When is the wedding? Are you getting married in your hometown or in a distant country? What will you wear? You can easily feel the pressure to start planning your wedding within days (or even hours!). Our advice? Wait. As hard as it is, wait. Give yourself and your partner some time to just enjoy the engagement. We promise you will thank us.
So, how long can you enjoy this "just engaged" feeling? And how long do you need to plan your big day? Well, it all depends on your wedding planning timeline.
The only conversation you need to have immediately...
While we don't recommend starting to actively plan your wedding within seconds of your engagement, we still think there's one important conversation to talk about shortly after the ring is given. Talk to your partner about whether you want to have a long or short engagement. Each does have its own benefits, and the overall duration of the engagement you choose really impacts your scheduling schedule.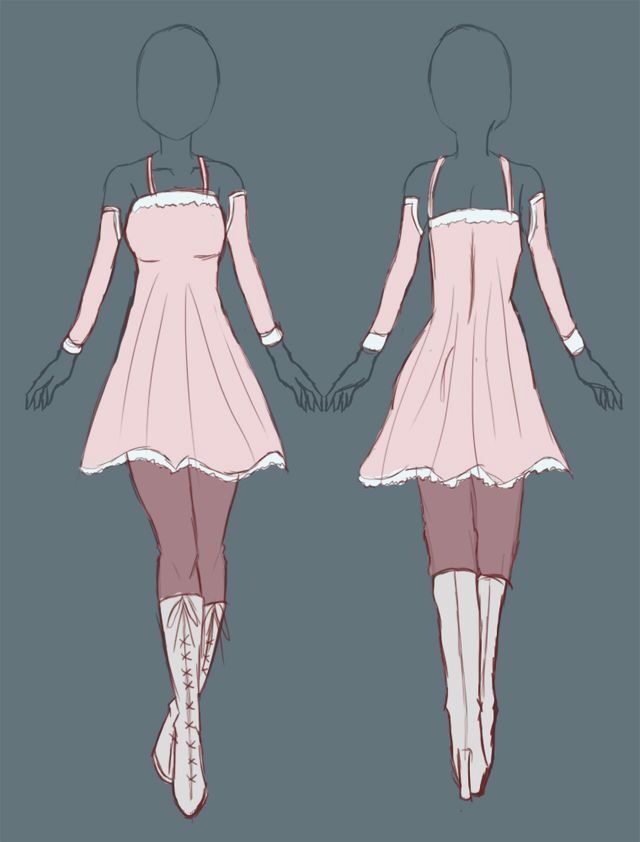 It's not necessary to discuss your wedding in detail with your partner just yet, but rough dates are a good time to talk about right now.
Laura Memory Photography and videography
If your wedding is more than 18 months ...
A long-term engagement can be a great luxury. Chances are you'll also have a choice of wedding service providers - sellers usually book bookings about a year in advance, so if your time frame exceeds that, most providers will usually be available. For these reasons, there is no need to rush into planning. Spend at least one month , enjoying the feeling of "just getting engaged" - maybe celebrate the engagement, but without any pressure to even start thinking about a real wedding.
If a year or more is left before the wedding ...
On average, a couple is engaged for 13 months, and we think that this is a great time if you succeed. We recommend waiting three weeks for before planning your wedding.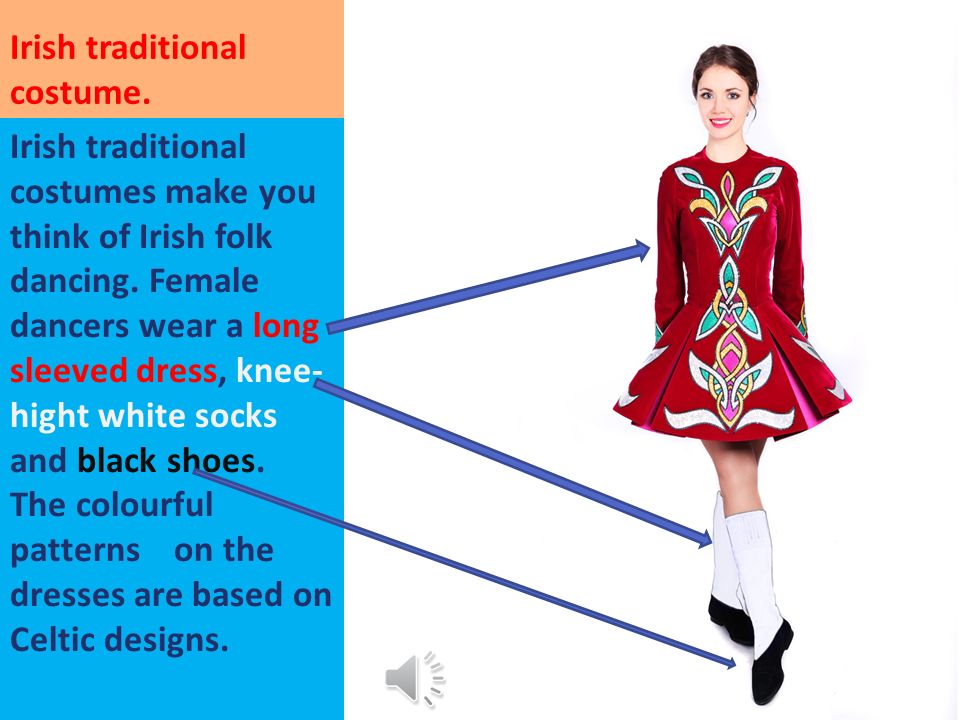 This gives you time to enjoy your participation, but not too long so you don't lose momentum. When you're ready to start planning, take it step by step - it's not a good idea to plan your entire wedding at once. Start with a budget and an estimated number of guests, then start exploring at your own pace. Depending on where you intend to get married, it is unlikely that many venues will be booked, so you will most likely have your choice of dates, venues and suppliers.
If your wedding is less than a year ...
There are many reasons why less than a year might be right for you and your partner. Perhaps you got engaged in December and have always dreamed of a fall wedding, but don't want to wait nearly two years to get married. Or maybe you just don't want to wait that long - totally fine! If you are planning to go from "just engaged" to marriage in less than a year, we recommend that you wait two weeks for before you start thinking about the details of your wedding.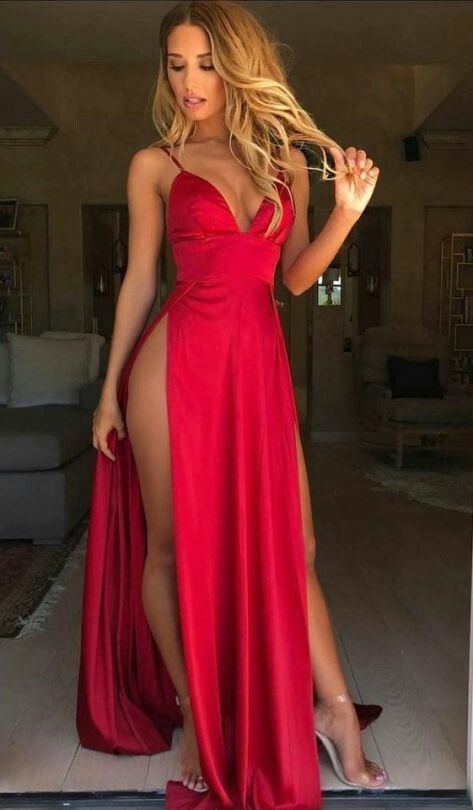 questions you may receive from family members or friends. This is your time to enjoy this blissful period, so feel free to ban those wedding talks until you're nice and ready.
Photograph of Caroline Jorgensen
If there are six months left before the wedding ...
Do you want to plan your wedding in a shorter time? You are not alone. It turns out that 19 percent of couples plan their wedding in six months or less. While you may not have a choice of providers, there's no reason you need to start planning right away and stress yourself out. If you give yourself a week or so to kick back and bask in that "just engaged" glow, you won't be at a disadvantage when it comes to wedding planning - you still have time. When you're ready to start planning, follow our six-month planning schedule to get you started.
If there are three months (or less!) before the wedding ...
You have exactly ten minutes not to think about the wedding - JUST FOR CHILDREN! If you're planning your big day on a somewhat reduced schedule, you might not want to wait too long before you start planning.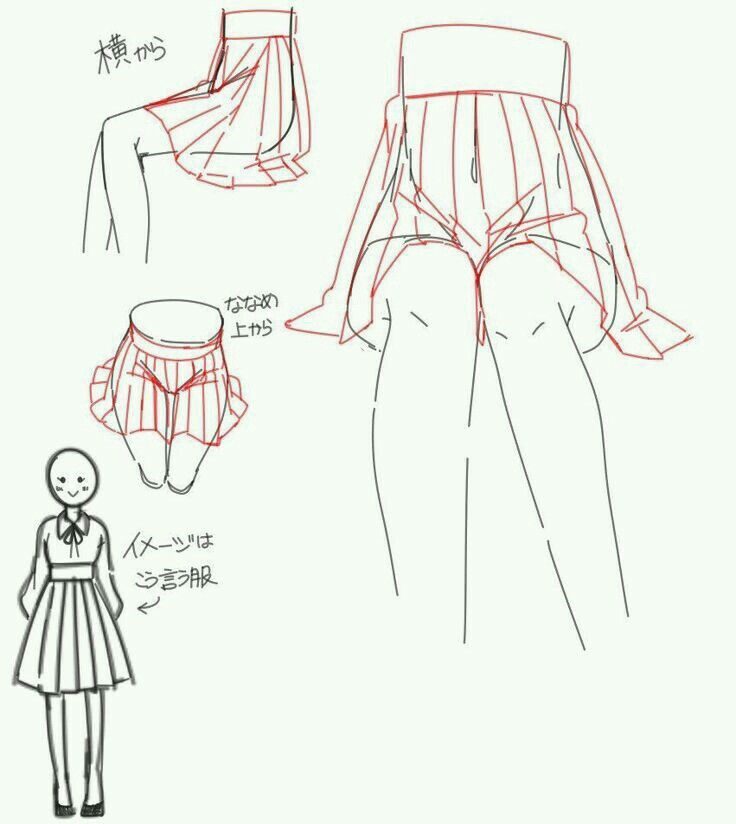 But be aware that you could probably plan your wedding in a week if you wanted to. Grab for a couple of days to get your bearings and then start planning your wedding (this three-month checklist is a great reference!).
.
---
See also
How to dress the mother of the bride for a wedding
How to make a canopy for a wedding with your own hands
How to live after marriage
Bella's wedding shoes
How to give an umbrella with money for a wedding
How to congratulate parents on their 30th wedding anniversary
How to surprise your husband at a wedding
How to congratulate sister on wedding in an original way
How to congratulate beautifully on your wedding day
What is the wedding 100 years of marriage what is the name of
Wedding slide show how to make
Once again about the long evening dress.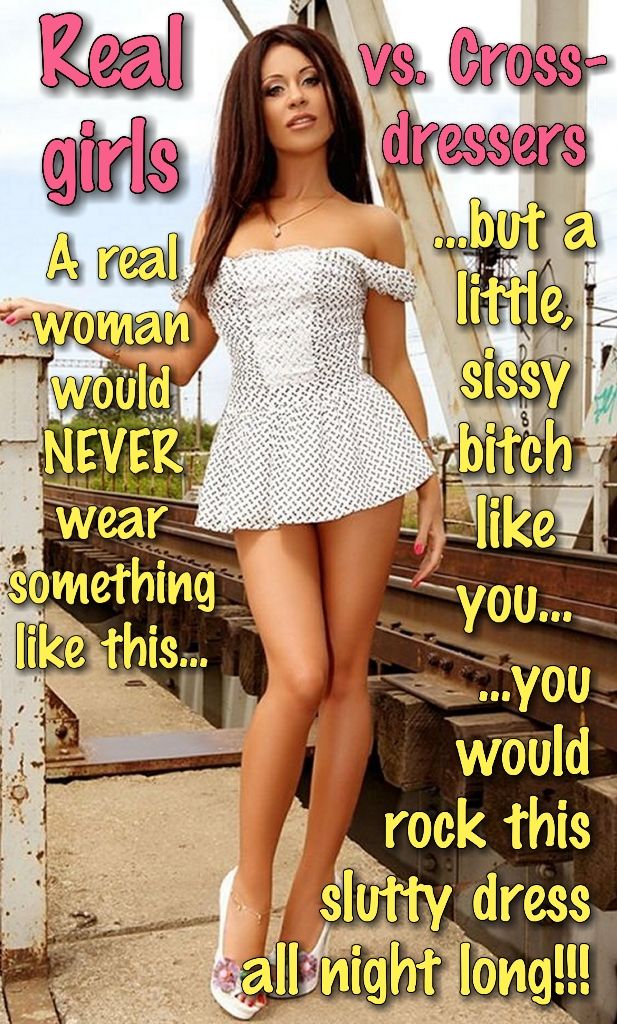 ..
Please enable JavaScript in your browser!
home
NEWS
Once again about the long evening dress...
Talking about evening dress should start, first of all, with what is "evening", that is, where and when it is appropriate to wear a floor-length dress.
Remember that there are events where a dress code is adopted: the invitations are "white tie" or "black tie". Both of these requirements require a long dress for a woman, however, in the first case, strictness, elegance, long gloves and jewelry are necessary, while the second allows high-quality costume jewelry and semi-precious stones and is less conservative.
Where might a similar dress code be required? This is a theatrical, opera premiere, an anniversary of an organization or an official birthday, an evening charity event, floor-length dresses and photo shoots are in demand.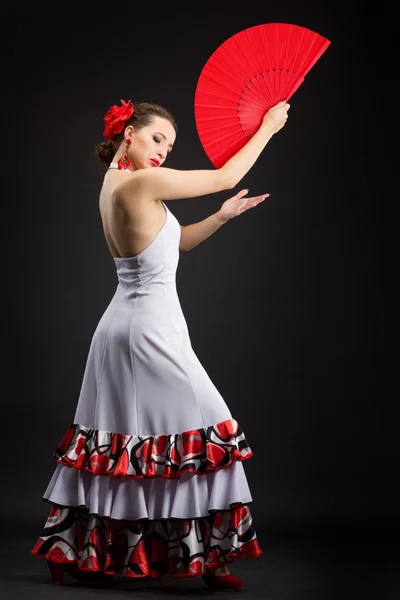 It is important not to make mistakes in style and length, because you need to look not only attractive, but also appropriate.
The length of the dress deserves special attention. To the floor? Ankle length? With a train of arbitrary length? When trying on a dress, be sure to take the shoes that you plan to wear with you: this way you will see how they fit with the outfit, and what is the optimal length of the dress. Two to four centimeters from the floor (consider the height of the heel) - this is the best distance for the hem of the dress, this is the classic length for the evening. Thus, you will not step on it when walking, while maintaining the luxurious look of the outfit.
The floor length is an attribute of the special solemnity of the occasion. Presentation of an award, a wedding, a performance in front of the audience - here the lenses of video and cameras are directed at a woman, and a dress that completely hides her legs will give her chic.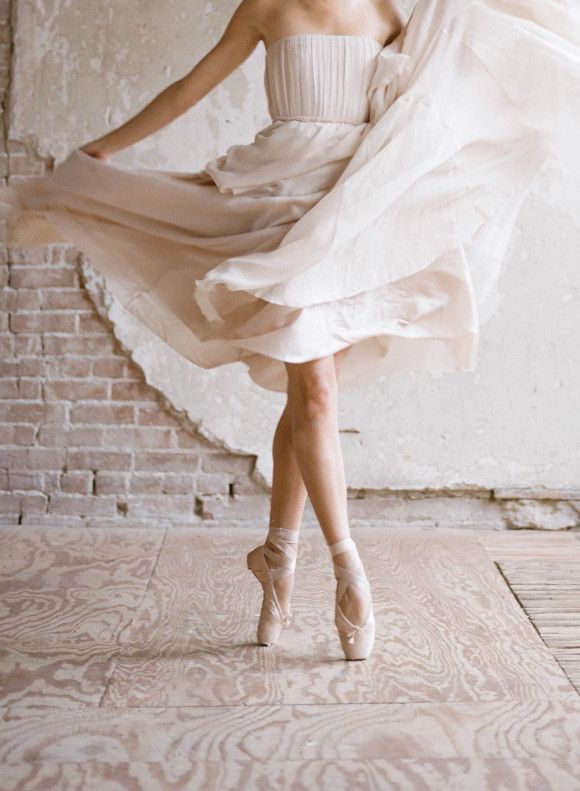 You are unlikely to have to run and dance in such a dress, but in the photographs you will be irresistible.
As for dresses with trains, they are also not very practical. A luxurious train in a straightened form is beautiful and visually makes the owner of the dress slimmer and taller. A train made of light fabric will certainly get dirty on the street, and indoors it can be easily stepped on. So you should choose such a dress if you will be photographed and given time to put yourself in order, beautifully spreading out the folds of the fabric.
Ankle-length dresses are also considered to be long, however, this is not quite an evening option. Strictly speaking, such a dress is closer to a cocktail one. However, stylists assure: beautiful legs and luxurious shoes can and should be shown. If it's not neglected by the stars walking down the red carpet, why don't we give it a try?
Evening dresses and jewelry should be combined wisely, because no one wants to be known as a "magpie".