How to dance bachata by yourself
How to Dance Bachata | Dancer's Guide for 2022
Have you ever wanted to know how to dance bachata? Would you like to be able to dance the bachata effortlessly? Learning how to dance bachata is a great place to start for those who'd like to improve their dancing skills, or for those who simply want to get some fun exercise.
The romantic and sensual bachata is danced to a four-count beat, and includes some simple footsteps and hip movements. If you want to know how to dance bachata, you should know that bachata is categorized as an intimate dance style usually performed with a partner. So, whether you and your dance partner are beginners or a seasoned dancers, learning to how to dance bachata is a fun gateway to exercise and connection. 
Jump to Section
Learn How to Bachata From Experts
What is Bachata?
Basic Steps of Bachata Dance
Learn How to Bachata From Experts
If you're looking to spice up your life, learn something new or simply get some good exercise, taking dancing classes near you is a wonderful, uplifting way to do just that.
Attending dance classes in NYC to learn how to dance bachata can be a fun and inexpensive activity to do with friends or a great way to treat yourself. There are also invigorating dance classes in Las Vegas that can provide you with in-depth instruction to help you master bachata steps.
Is Bachata Easy to Learn?
Bachata is a great dance for beginners to learn. When learning how to dance bachata, beginners will enjoy the learning simple steps and experts will have the chance to add their own personal flair to the moves. Sometimes, if you are starting out as a beginner, attending a dance class with other people can feel intimidating. There are always online dance classes that offer the same services, but you can learn your steps from the comfort of your own home, making this fun dance even easier to learn. Participating in interactive online dance classes to learn how to dance bachata is just as effective as taking in-person classes. This way, you can learn without worrying about traveling or being too close to other people.
Win-win!
via Canva
What is Bachata?
So what exactly is bachata dance and where is bachata from? The bachata dance originated in the Dominican Republic. Combining influences from Latin America, including Cuba, Costa Rica and Mexico, this dance is similar to the likes of the tango and bolero dances. This, like many other dance forms and styles, was created as a way to express human emotions.
What Makes Bachata Unique?
During the time period in which this dance originated, there was much political unrest and oppression as the area was ruled by a dictator, and dancing was a way for people to let loose and to allow their hardships to escape with the movement of their bodies.
Why was Bachata Prohibited in the Past?
According to leading dance professionals at DanceUs, the bachata dance, in its early days, was considered to be derogatory, and was looked down upon by the Dominican elite classes.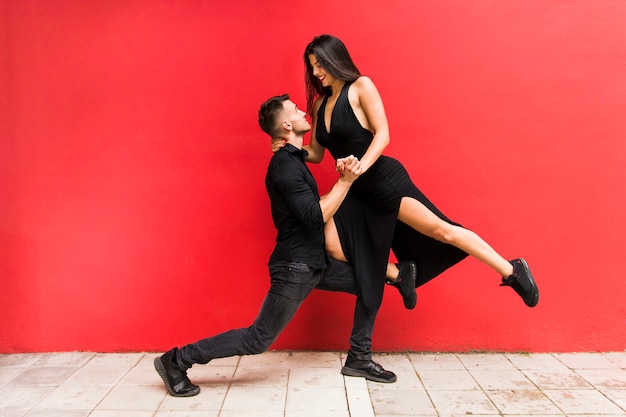 However, if we've learned anything in history, it's that people will find ways to express themselves and have fun regardless of the connotations that oppressors put on them. The dance, as such, has prevailed and expanded throughout the world, and generations have taught and learned how to dance bachata.
Bachata Instruments
Thus far, we have only referred to the bachata as a dance. However, it is important to note that bachata is also a form of music. Of course, the two go hand-in-hand, as the bachata dance was derived from bachata music. Think about other dance forms like the waltz, tap dancing, line dancing and tango. They are all respectively performed to a certain type of music. The bachata music genre is characterized by a sensual beat that isn't fast-paced, but isn't as slow as the kind of music used for dances like the waltz. The music itself is typically created with acoustic guitar and percussion instruments for a smooth romantic feel, as is typical of many forms of Latin American dancing music.
via Canva
Basic Steps of Bachata Dance
Learning how to dance bachata is quite simple. It's a great stepping stone for those who are looking to improve their coordination or rhythm. To learn how to dance bachata, practice the steps below. Tip: try using a mirror or recording yourself to see how you can improve!
How to Dance Bachata Without a Partner
Can you learn bachata alone? Yes! While bachata is usually danced with a partner, it can also be done solo. This dance consists of a simple three-step move to a beat. It is recommended to keep the knees slightly bent, and to remain loose throughout. The traditional move is a step that goes: side, side, side, and then the slight pop of the hip to the side follows. After, you'd do the same move in the opposite direction. The idea is to keep moving and have your hips swaying with each step.
How to Dance Bachata With a Partner
The bachata dance is known for being sensual, intimate and romantic.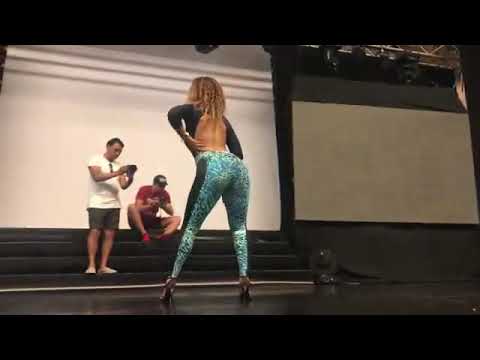 As such, when it comes to how to dance bachata, it is most common to dance with a partner. When dancing with a partner, you will stand close together while doing the bachata steps. You can choose to stand with some space in between you and only your hands touching each other (open style) or closer together with your bodies touching (closed style). When learning how to dance bachata with a new partner, it can take some practice to learn how to step to the same beat, so be patient!
via Canva
Bachata Turns
Over time, the bachata dance has been improved upon and influenced by other movements and cultures. The salsa dance has had a major influence on the evolution of bachata, as it is now common to include a turn that is similar to the one used in salsa dancing. A turn is typically incorporated on the fourth beat, wherein one partner will raise their arm while the other partner will do a complete turn or spin and then go back to their partner and continuing the steps.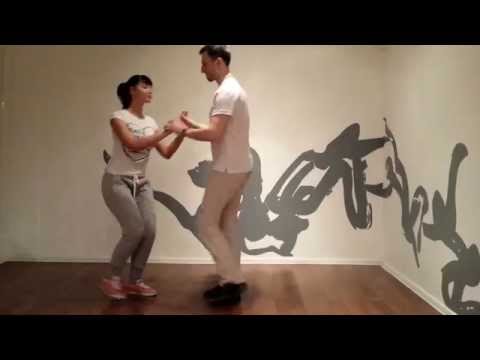 Personal Flair
Since the groundwork for how to dance bachata is fairly basic, it is easy to learn how to dance bachata. Once it is learned, it is common to spice up the moves a bit. You can incorporate a slide, wherein on the fourth beat, one partner does a side slide instead of doing side steps alongside their partner. Or, you can incorporate more complex footwork, like stepping front-to-back instead of side-to-side. It is also common for couples to add twisting into their normal movements, putting an exaggeration on the slight hip movements of the bachata steps.
Now you know the basics of how to dance bachata! Did you know that the act of dancing contains numerous health benefits for humans? The act of moving your body to music releases endorphins that make us feel happy, which contributes to our overall health. Moreover, it's just plain fun! Wait no longer. If you've been thinking about learning how to dance bachata or to start dancing in general, try out a dance class or the moves listed above.
For even more creative ideas and inspiration, check out other experiences happening on Classpop!
Related Articles
A Beginner's Guide to Cumbia Dancing
How to Belly Dance (With Confidence!)
How to Line Dance Like a Pro
How to Slow Dance With Style
How to Salsa Dance Beginner's Guide
How to Swing Dance: A Beginner's Guide
Can You Dance Bachata Alone? – Dancewear Tips
There is no reason why you couldn't practice Bachata on your own. Actually, practicing the Bachata alone before dancing with a partner is the best way to become better at it. Bachata is trendy, sexy, and fun! More and more people are interested in Bachata, and there are more places to learn this sensual dance. 
Can you dance the Bachata alone? You can practice the Bachata alone, but the Bachata is a partner dance, so it would be recommended to practice as much as you can by yourself and incorporate those steps you learned with your partner.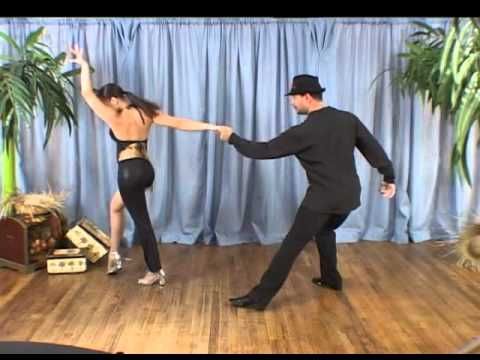 The Bachata's beauty is how well you can include those steps you learned with your partner in a very seductive way. 
Once you become very good with your solo Bachata steps, you won't have any issues finding a Bachata partner. 
This article will provide you with valuable information on how you can practice Bachata on your own and what you should focus on. Once your muscles remember all Bachata steps, it won't be an issue for you to impress your dance partner with your moves 😉 
There are many ways you can practice Bachata without a partner. As I mentioned earlier, you can practice the Bachata alone, but you will need a partner to dance the Bachata socially. Here are all the ways you could practice Bachata solo and improve when you have an opportunity to dance with someone. 
Join Bachata Beginner Classes
As Bachata becomes more popular worldwide, there are more Bachata classes in your area that you could join and learn this fabulous dance.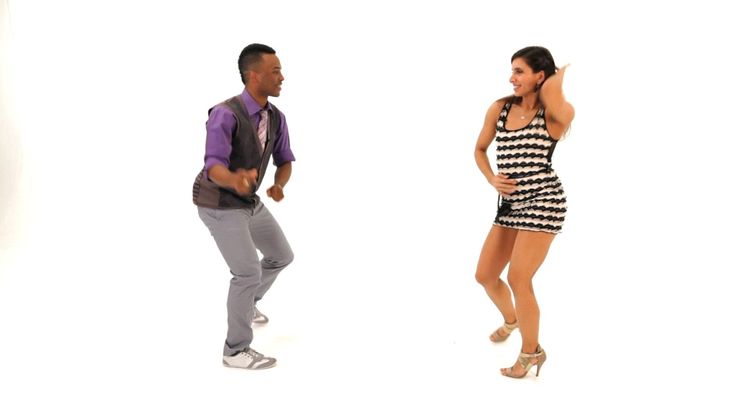 It is essential to learn Bachata properly when you are just starting. Finding a professional to teach you Bachata is crucial in becoming a good Bachata dancer. 
Bachata instructors will teach you how to find the right timing, find the beat in Bachata music, proper posture, and give you feedback on areas where you need to improve and practice more. 
I also took beginner Bachata lessons, and it has helped me tremendously. 
If you want to learn the Bachata quickly and adequately, find local Bachata dance lessons. You will not regret it! 
Practice Body Rolls 
For some people, body rolls come naturally, and for others, not so much. I am one of those people who need to practice body rolls so I don't look ridiculous when dancing in public.
Body rolls are all about isolating different parts of your body and moving them in a very sensual way. 
Here is an excellent video on how to do body rolls properly. 
Learn How To Find Beat In Bachata Music
You can acquire a good sense of rhythm through practice.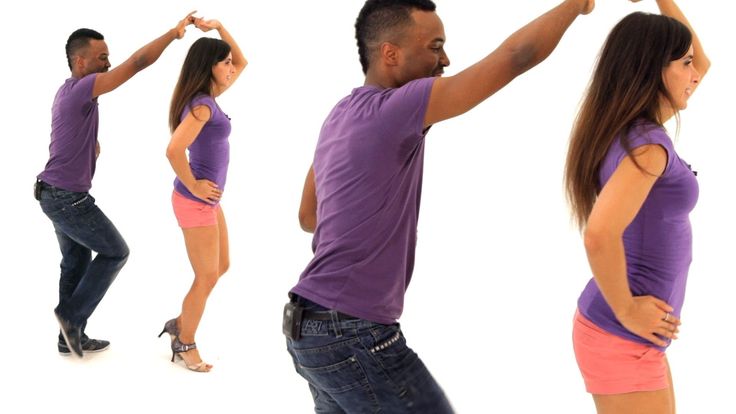 However, finding the proper tempo is not easy, so you will need to practice and find the 1. 
The best way to learn how to find the beat is by listening to the instruments, not the song's lyrics. The music instruments make loops, and every loop has eight beats. When you hear that the song is changing the rhythm, be prepared to find the 1. You will be able to find the 1 easily because it has a stronger beat. You will need to listen to a lot of songs to find the 1. 
After you found the 1, start counting other numbers. There are numerous videos on Youtube that can help you to find the beat. 
Here is the video I find very helpful. 
Learn The Basic Bachata Steps
I came across a beneficial YouTube video, and I find it very helpful to learn and practice the basic Bachata steps without a partner. I have tried it! Why don't you do the same next time when you have free time. It is very clear and concise. Check it out here!
The video includes four basic Bachata steps: 
Basic Step
Forward and back basic 
Right turn
Left turn 
 At the end of the video, Amanda puts all of the steps together in one routine that you can practice.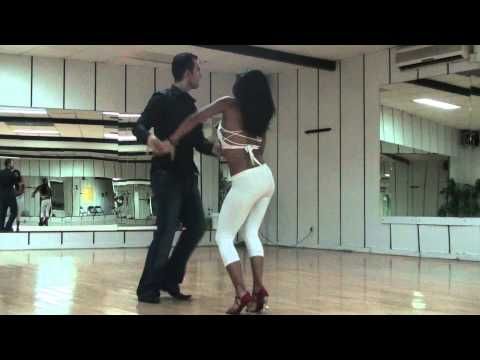 Once you nail these steps by practicing them alone, you will be ready to put these steps when dancing with your partner. It will look fantastic once you can synchronize your moves with your partner. 
You should practice Bachata solo, but you should aim to dance with a partner once dancing the Bachata socially. It will benefit you if you can eventually dance with many different partners during Bachata social events because each lead has a different style, rhythm, and speed. 
Also, chemistry is essential. If you don't have a consistent Bachata partner, you will have an opportunity to dance with different people. You will not get the same vibe from these people. You will have better chemistry with some people and with others not so much. 
However, putting yourself out there will benefit you because you can find out which dance partner suits you the best. And once you find the partner that you connect with, ask him/her to be your dance partner on a more consistent basis.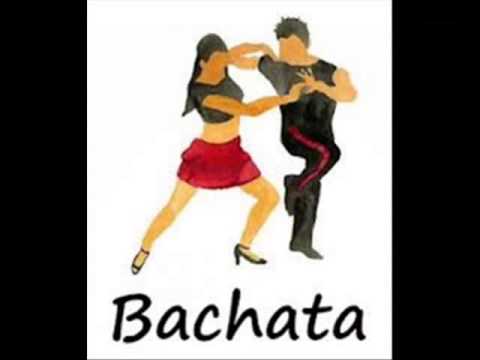 Record Yourself In Bachata Class 
If your instructor allows, and most of them do, record yourself in the Bachata class and watch it afterward to review what you are doing right and what you could work on. 
There are many videos available on the Internet to show you steps and the Bachata sequences, but it would be even more beneficial to see yourself dancing. 
Review the video, practice, and repeat. 
Attend Bachata Social Events
Watching other people dance is an excellent way to improve your dancing skills. When you go out dancing, especially to Bachata social events, look for people who seem that they know what they are doing. Observe them, pay attention to their technical skills, how their body moves, connect with their dance partner, and their footwork move with the music. Compare their dancing to yours and see what you need to improve on. 
Go out dancing whenever you have a chance and practice as much as you can.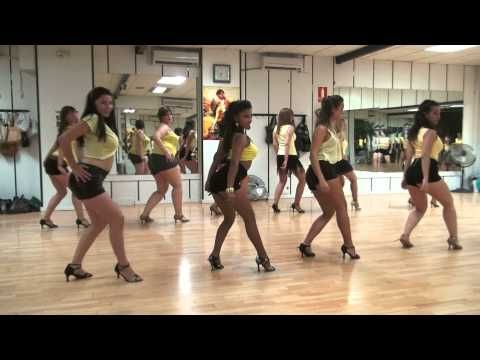 The more you practice, the sooner you will get better. 
People who go out Bachata dancing improve much faster than those who don't. 
Practice In Front Of A Mirror
The best way to assess how well you are doing as a Bachata dancer is if you practice in front of a mirror. This way, you could catch yourself making mistakes, how your posture looks, and if your technique looks good. Once you see what you need to work on, you can quickly fix it by practicing those steps, style, or body movements. 
"People Who Bachata Together Stay Together"

by Milena
Well, I did just made this up, but it sounds catchy, doesn't it? And there is some truth to it. 
You are a lucky guy/gal if you have a significant other who is also interested in Bachata. Your dancing skills will improve drastically if you have someone to practice with on a more consistent basis. 
Also, your partner can give you honest feedback on how well you dance and if there are any areas you could improve upon.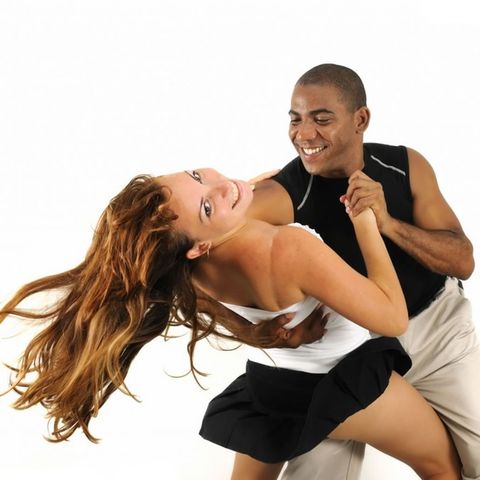 You can ask your partner to watch you do the solo steps and assess you. 
Also, Bachata dance is such a romantic activity to do with your partner. It will help you build a stronger emotional connection and increase romance. 
 And finally, here are my favorite two hours of Bachata dance music with a selection of the best bachata songs from 2020 for you to play and bust some Bachata moves whenever you want. 
Where to start studying bachata: clothes and basic movements
Contents
To answer this question in a few words, it is rhythmic, mesmerizing and sensual. But this is already at the final stage. For beginners, such a direction as bachata does not lend itself to the first time. In this dance, it is important to learn how to move to the rhythm, master the basic steps and throw away the constraint. Learning to dance bachata is better in a team of like-minded people and with an experienced mentor. Both of these are offered to their students by the Laboca dance club.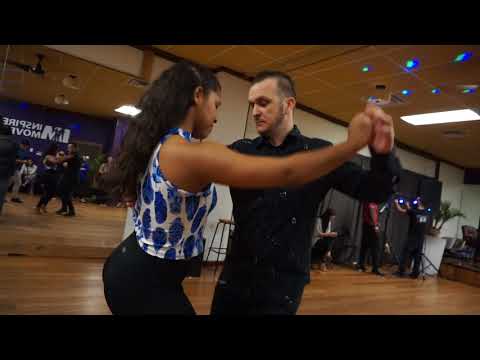 Bachata drove the world crazy at the beginning of the 21st century, but long before that, she conquered the Dominican Republic. For the inhabitants of this republic, dance is one of the ways of communication, flirting, but no one there learns to dance bachata on purpose. This dance is in the blood of the Dominicans! Despite the fact that bachata seems light and uncomplicated, it always conveys a hidden meaning, which includes the hardships of the poor, the struggle for freedom of expression, and a sad love story. It is not for nothing that only the poor danced bachata for a long time, and only then did it begin to be performed along with salsa and tango by representatives of the middle class.
What is the main thing in bachata?
Sign up for a trial lesson
As with any Latin American dance, rhythm is the most important thing. Synchronization with the music is achieved through the basic step of the bachata, on which the rest of the dance elements are layered.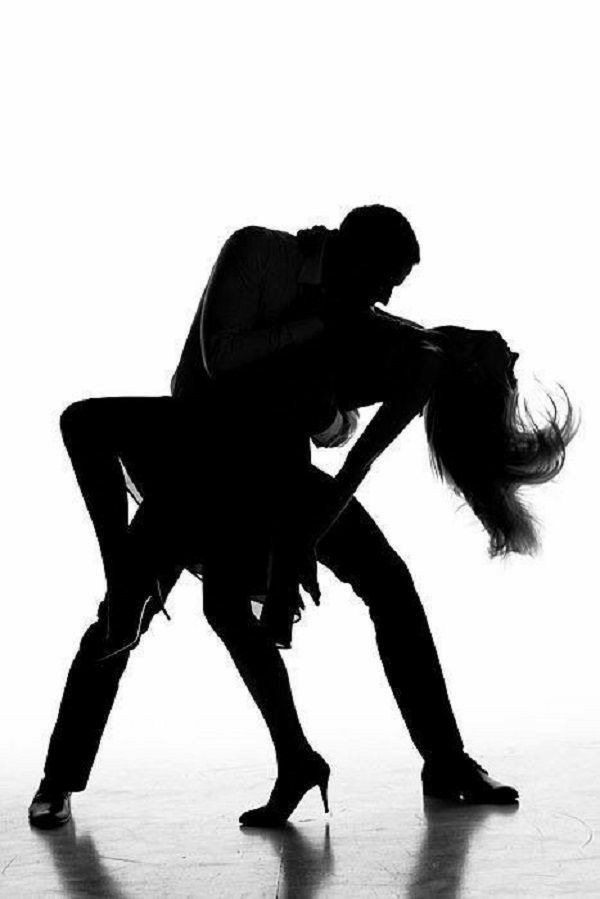 The classic bachata movement is four steps with weight transfer to either side with an emphasis on the last step.
This direction is performed mainly in pairs, while the man traditionally "leads". The first thing that always catches your eye is the romantic mood of the dance. It is full of hugs and very close movements as a couple. Bachata performers are always great at improvising, which is why you should not stop at learning the basic dance movements.
Bachata clothes
To captivate the audience and your partner on the dance floor, you need to feel stunning, because nothing relaxes like confidence in your appearance! Tight but light clothing is considered ideal for performing bachata. For example, a fitted dress with a loose-fitting skirt. Plus - shoes with stable heels no more than six centimeters high. Shoes should fix the foot well, otherwise there is a risk of injury.
Where to start?
Often, for those who want to master bachata, the most difficult thing is not the technique of its performance, but the emotional component of the dance.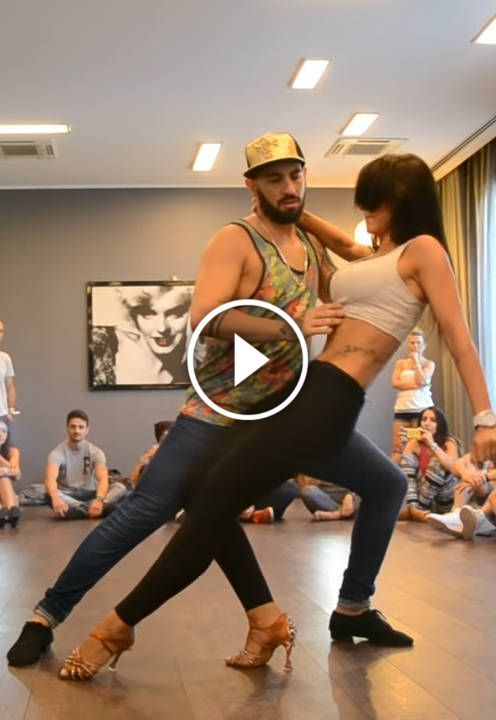 Mutual trust of partners, lack of embarrassment, established close contact - this is something that cannot be achieved by numerous rehearsals. But, fortunately, this can be achieved through communication in a circle of like-minded people. That is why it is better to look for a suitable dance partner in a special studio, and not among your friends. If you start together and work your way up from beginner to pro hand in hand, your bodies will start dancing in unison too!
Bachata movement technique
There are no complex combinations and strict positions of arms and legs in this direction. The bodies of the partners are located as close as possible to each other, their arms and legs move freely. Throughout the dance, the performer's body should be slightly tilted forward, and the knees should remain slightly bent.
We have already talked about the basic bachata step and the emphasis on the fourth count. This highlighting of the last step by lifting the hip is called the "kick".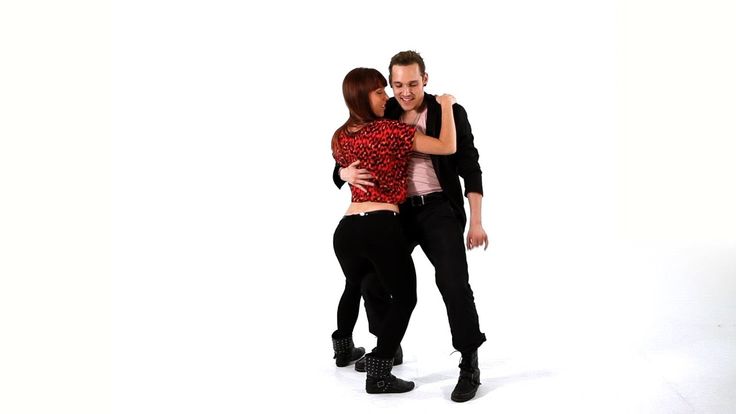 Turns in bachata are used infrequently, but side passages and "throwing" the partner in different directions are common.
Bachata can be mastered at any age and with any physical form. But looseness on the dance floor and the ability to improvise is comprehended by years of rehearsals.
To become an experienced bachata performer, it is not enough to practice at home in front of a mirror. What is important here is the exchange of experience, communication with like-minded people, participation in theme parties and constant practice. The dance club "LaBoca" will gladly immerse you in the enchanting world of this Latin American dance!
Video: Bachata-Group Show-Nomer
12 Life hacks to quickly learn how to dance from Mamita Dance
Dances
Author: Pavel
Psychologist, Teacher of Salsa and Tango Dancings
Author: Pavel: Pavel Collect
psychologist, teacher of salsa and tango
At the start, you always want to get a quick result.
When it doesn't happen, the hypothesis arises that everything takes time. After a conditionally acceptable time, humility comes to mastering pair dances, which, perhaps, is not given, and I will just do what I learned somehow.
This is the most common story of those who believe that the mere act of attending a pair dance class is enough to learn how to dance.
Absolutely not. If you want to really dance well, you have to make an effort outside of the dance class. A good teacher will definitely be needed, but the initiative should be on your side.

1. Listen to music
The most common and accessible advice that is given already in the first lessons. And it definitely works. Music creates a certain atmosphere of the dance and intuitively you want to move to it. It doesn't matter where you listen to music - in the car, on headphones while walking or doing household chores.
An addition that will help you dance better is your active participation in the music.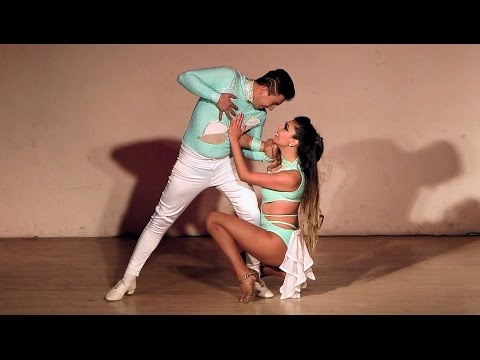 Sing along, dance or simply beat musical accents with any free parts of the body. In the subway, for example, it is enough to tap out bright moments with your fingers, in the car to sing along with sounds, and at home you can jump for pleasure.

2. Watch videos of good dancers

It's complicated, but also obvious. It's more difficult, because without recommendations from more experienced dancers, unfortunately, it's not so easy to find a good quality video on the net (I mean not the resolution quality, but the content itself).
Meaningful video viewing is about building an understanding of HOW dancers make a particular impression on a partner or viewer. Technology is at the heart of everything. Understanding how the pros do it is a big step forward.
It is important to distinguish a show from a disco dance, a staged performance from an improvisation, a stylized dance from an authentic one, etc. Ask for recommendations and dance teachers will always throw off a couple of videos of worthy landmarks.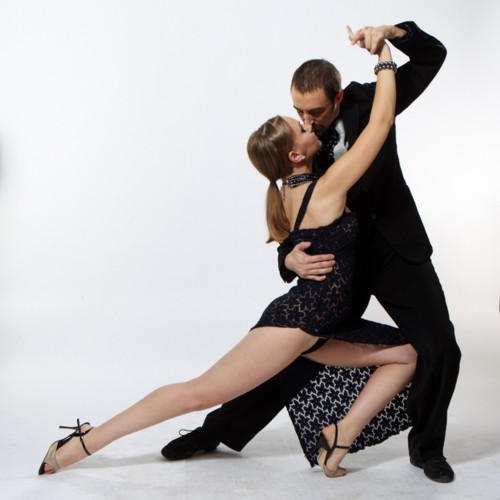 Tango Z. Showreel.

Online modern tango courses
Tango nuevo is the most advanced version of tango. We can quickly learn to dance from zero to a steep level.
3. Dance in salsatecas/milongas/discotheques
A very delicate moment when it is worth coming to the first party. From a technical point of view, most students in 1-3 months have a sufficient set of figures and techniques to come and dance calmly. Psychologically, the same moment can be stretched out for an indefinite time. After all, it is imperative to "not lose face", "learn more figures" and be sure what to do in case "there is an unfamiliar movement".
In fact, the partygoers don't really care (except for a small layer of non-professional teachers who want to help inexperienced dancers by treating them as customers in the future). It is important to come and try dancing after a month of classes.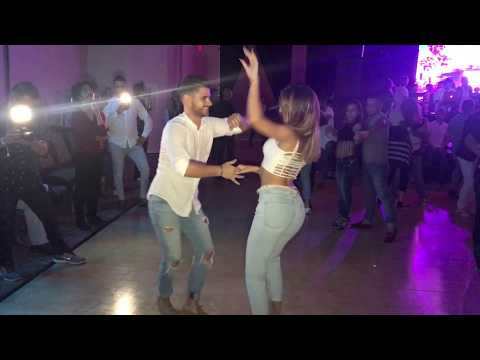 You can only with friends or guys from your group. This will be enough to feel the adrenaline and inspiration from the dance.
4. Dance with partners or partners not of your level

The conventional wisdom that you need to practice in groups of your level does not stand up to the test of experience. Perhaps now your eyes widened in surprise, and you want to meaningfully read the phrase again. Yes, you saw everything correctly: when you dance with a partner of your level, you don't grow anywhere.
It's important to understand that not only does it work one way and you have to dance with cooler dancers, but it works even more effectively the other way. It is no coincidence that teaching pair dances dramatically raises the level of the teacher himself. You have an endless stream of very beginner dancers.
How it works. A more experienced partner needs to be "stretched". It's easy and obvious. With beginners, you need to take more initiative on yourself, see the general pattern of the dance more widely, turn on and insure more, try to be an example and be more careful.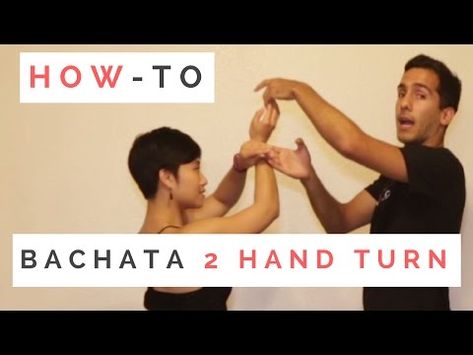 The quality of interaction begins to grow significantly. And wonderful partners too.
Dancing with partners of your level doesn't make you grow. Dance with beginners and more advanced dancers
Dominican Bachata Women's Style Online Course

Want to learn how to hypnotize those around you with the most appetizing part of your body? On the course we will tell you all the secrets.

5. Learn to dance for a partner and for a partner
Turks and Argentines are one of the best partners in the world. In Russia, partners are highly valued. Why? The answer is simple. In Argentina and Turkey, it is not questionable for men to ask another man to lead in one piece or another and give feedback on the quality of the lead. For them, it will be a great shame to hear moralizing from a partner, or even more so to be known in the community as an insecure partner.
In Russia, due to the constant, often far-fetched, opinion that there are more women in pair dances, partners calmly get up and study their partner's part.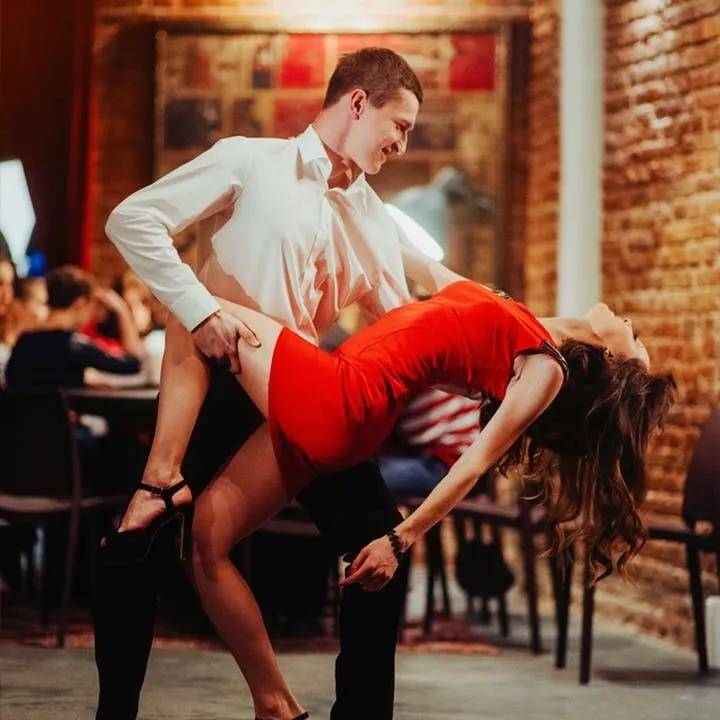 Such partners then grow into very cool dancers and teachers. In no case do this at parties, only in class. Here we are talking only about the learning strategy. At parties, be yourself.

6. Do not memorize the links
Always try to look deeper and understand the through principle and idea of ​​movement. Understanding what and how is done will make it possible to independently generate any sequences and chips.
Human memory is limited and there will always be a moment when something will escape and your repertoire will be limited by the size of RAM.
In Argentine tango, for example, there are seven levels of movement construction that, when mastered, will allow you to make millions of combinations. And how many dance sequences can you really remember? In rueda, more than 150 figures dance in a rare circle. It's hard to keep more in mind.
7. Develop your body
Many years of experience in teaching pair dance shows that as soon as everyone pairs up in a class, any progress in individual style ends.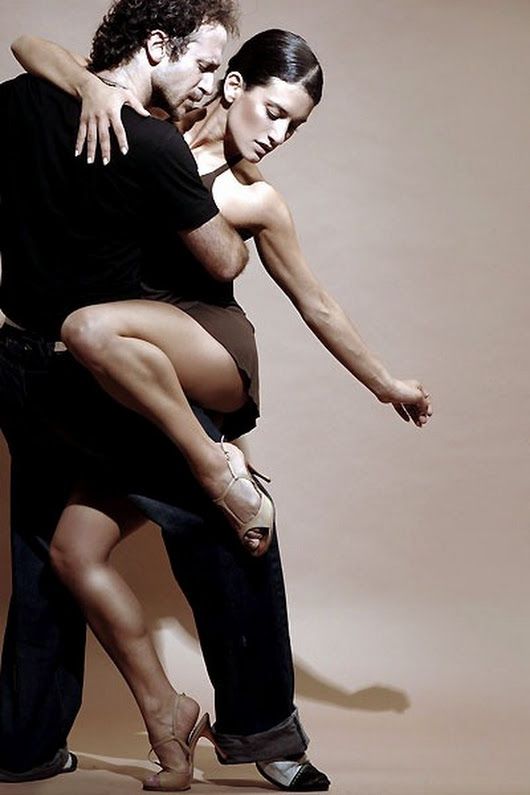 But it is the individual style that distinguishes everyone at the disco: partners change, and style is always with you.
The body as the main instrument of dance must be very plastic, responsive and emotional. Surprisingly, not all pair dance schools have a general physical warm-up. It is vital to tune the body and understand how it works.
You can always train extra and concentrate more on the basic steps, as their true value is as body work. The sequence of steps is, in fact, the simplest thing that can be in pair dancing. The quality of individual performance determines the craftsmanship.
8. Try on the images of inspiring dancers

A psychological life hack for those who have already mastered the steps, but still feel that there is not enough brightness and drive. Most are terribly afraid of being someone else's "clone". Here the action is the same as under the influence of hypnosis - the more you resist, the more you plunge into an altered state of consciousness.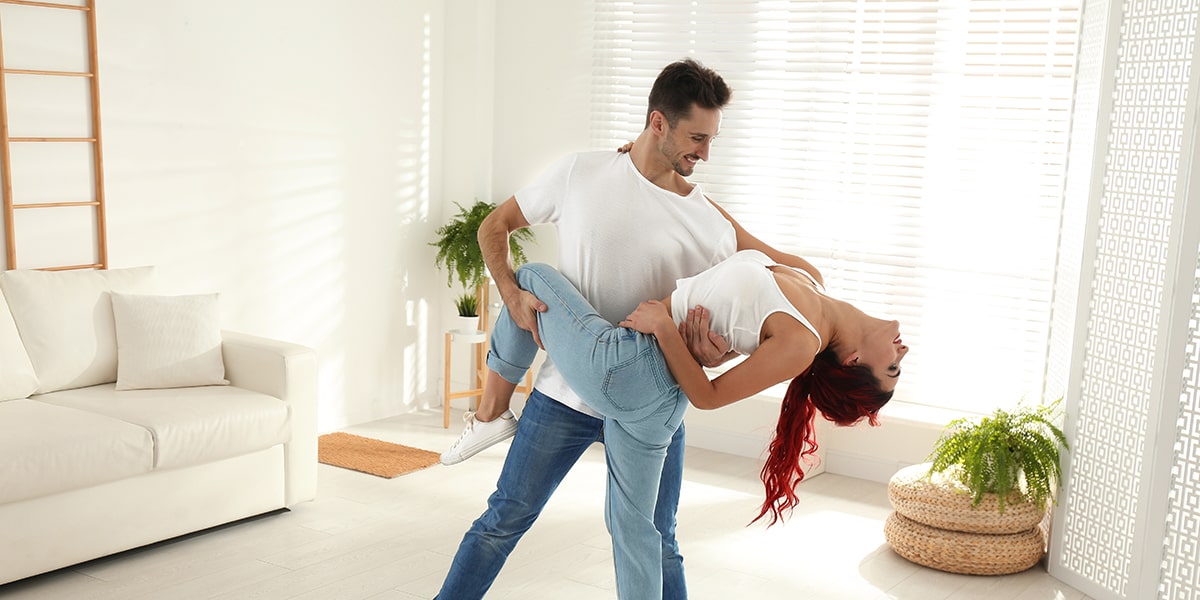 With a high degree of probability, you are already dancing like someone else's "clone". A meaningful fitting of someone else's image is that you mentally take the image of the one who inspires you (inspiration is critical in this case) and "put on" yourself. Then you start dancing and trying to feel in general how it is to be able, for example, to be the best partner or the sexiest partner in a disco. This is much more difficult than it seems. But it works extremely efficiently.
9. Dance to offbeat music

Habitual rhythms keep you tight. Tango salon or speedy timba leave little room for experimentation and fantasy. Pattern dancing is always noticeable and is reserved for beginners.
The truly new is born outside of the usual. Look for places to experiment. If there is no place, organize self-training. The main thing is not to get carried away, because music determines the style. We bring something new to pair dances, rather than trying to change them.
Search, improvise, do not be afraid to go beyond, develop in different directions, be inspired by music atypical for the style
10. Try your hand at basic dance directions

dances exist according to their own non-choreographic laws.
This is the deepest delusion, which has turned into a ceiling for the qualitative development of partner dances. After all, all professional dancers, for example, in salsa or bachata, build their ideas on the basic choreographic principles.
Do not think that choreography is only applicable on stage. Any meaningful movement of the body can be choreographic. In general, try classical or modern choreography. Basically, hip-hop can work too.

11. Look for battle sensations

Pair dances return us to an active position of manifestation of our body.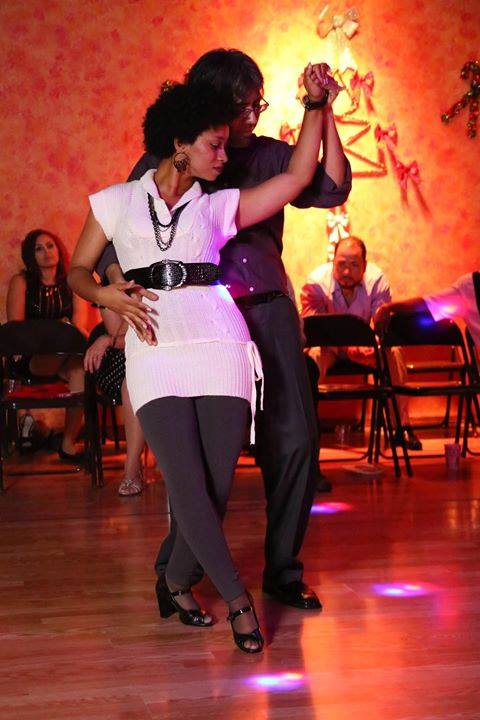 As in the days of our ancient ancestors, we impress the members of the opposite sex by how dexterous, hardy, sexy, etc. we are. Modern laws of the jungle in the entourage of big cities.
If you look around the dance floor, it becomes clear that the majority are clearly herbivores (not in the sense of vegetarians, but in relation to those around them). I am sure that predators are always more interesting in terms of the attractiveness of the image - try to find a counterbalance among herbivores, for example, a cat woman or a lion man.
The conversation is about an internal position, not about aggressiveness. Lability and lack of control are inherent in adolescents, and not in adult self-sufficient people.
Accordingly, even a training or friendly battle gives, on the one hand, practical skills - to make a bright sequence of movements, bring an idea to a climax, show a spectacular feature, on the other hand, develops the psychological basis of the dance - self-confidence, resistance to extraneous attention, self-control and self-control in complex elements.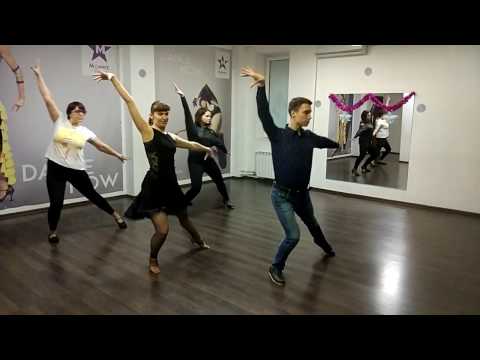 12. Communicate with professionals
The environment shapes the internal position. Basically, real passionaries of the dance community are ready to openly talk, discuss and support the development of dance in every possible way. Universal principles and the ideas they articulate have a much longer and more practical perspective than meets the eye.
Accept that, for example, behind the words "listen to your partner" is not only a beautiful metaphor, but also a practical skill to literally listen to your partner. At the same time, always treat every thought, even the most respected teacher, as a private opinion.
Your skill will lie in finding the scope of the idea even in conflicting opinions. Most often, the contradiction is speculative and the truth lies in the angle of perception or situationality.
Your dancing growth will stop sooner or later. This can happen at the level of three basic steps or years of experience in teaching and show performances.