How to dance at music festivals
16 Awesome Dance Moves To Try At Your Next EDM Festival
Whether you're a first-time festival goer or a seasoned veteran, there are a plethora of dance moves that you can choose to vibe out with at your next electronic dance music festival.  To help to get you started, or to help you to beef up your current dance-move roster, we're here with 16 glorified dances that will help you feel the music from beginning to end. To help to get you started, or to help you to beef up your current dance-move roster, we're here with 16 glorified dances that will help you feel the music from beginning to end. Try out your moves by tuning in LDP Radio every weekend for the best electronic dance music mixes.
16. Convulsion
Photo via Consequence of Sound
Level: Beginner
This one isn't so much about self-control.  When the music hits you, sometimes you just can't help it.  Did you hear that drop?! Let the energetic beat takeover and dance your excitement out.
15.
Dance Walk
Level: Intermediate
This is somewhat of an involuntary dance.  When you're walking to the restroom or the snack tent, and you're just boppin' along, shuffling in strides, you're dance walking.  And you didn't even know it.
14. Pump It
Photo via Tumblr
Level: Intermediate
This one is for everyone as the dance move itself has stood the test of time. (Okay, so it's stuck around since the 80's). Either way, raise your arms up and let me see you work. Pump it.
13. Jump Around
Level: Beginner
You don't need any dance skills for this one considering there are no, well, dance moves involved.  Just feel the rhythm and jump. Jump left to right, right to left, front to back, or in a circle. JUMP!
12. Shuffling
Photo via Business Insider
Level: Expert
First the "T-Step", then some arm movements, and now the "Running Man," shuffling has an evolving style adjusted to each dancer's unique style.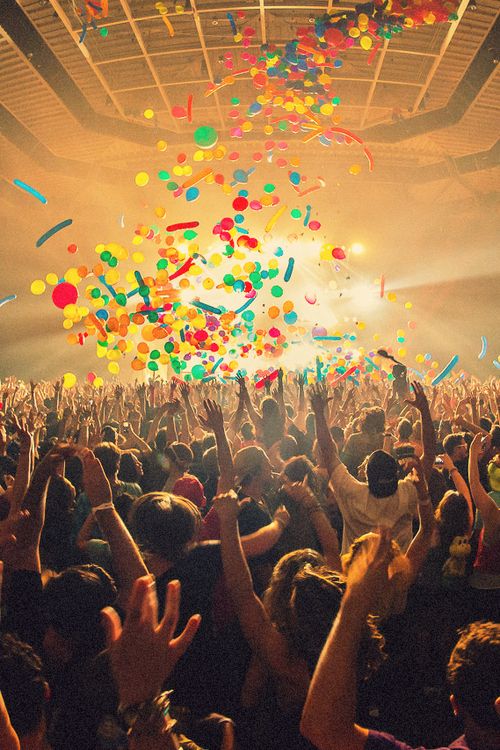 As a newb, we suggest you try a YouTube tutorial before breaking out these dance moves.
11. Point and Pop
Level: Beginner
You see it? Go ahead and point at it.  Catch that build up? Point to the sky? Hear the drop? Point it down!  DJ played your jam? Point to him and let out your gracious recognition.  You're here and you're directing the show.
10. Neck Bob
Photo via ReactionGIF
Level: Beginner
The head bob is a safe dance move for almost any genre.  Whether it's a progressive drop or a trap banger, just go ahead and bob your head to the beat.  You can do no wrong here.
Pickup Line
Level: Intermediate
This one doesn't so much focus on the music as it does on a potential hookup.  There's not rules on this one either. You've spotted a hottie on the dance floor and now it's time to reel them in — with whatever moves you got.
9. Rave Master
Photo via Tumblr
Level: Expert
Few have mastered these moves, and glovers have the advantage.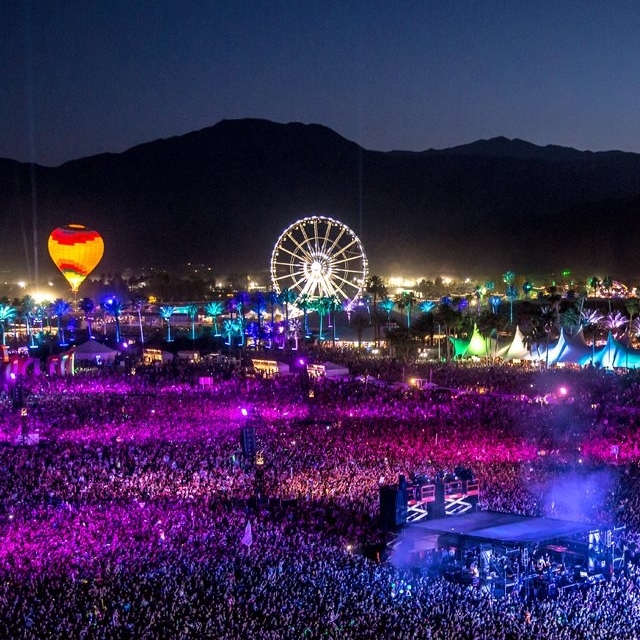 We're talking the glovers, the hoopers, and the orbiters here. Grab yourself a light-up prop and get moving because mastering the flow and technique of the Rave Master takes time, practice, and experience.
8. Wallflower
Level: Beginner
In the sense of dance moves, this is a beginner move.  In the sense of avoiding sweaty crowds, this is an expert move. For some, festivals are more for the music and less for the dancing sweat pits.  And that's okay. Don't be afraid to stagnantly stand back and enjoy the show.
7. Hair Swing
Photo via Tumblr
Level: Beginner
You spent hours on hair and makeup for this festival, and now it's time to ruin it with some convulsing dance moves. Toss your cares to the wind and swirl your head to the beat, because this is life and we're all living free.
6. Casino Lineup
Level: Intermediate
Whether it's the "pull the slot machine" or the "roll the dice," the Casino Lineup provides you with a plethora of moves.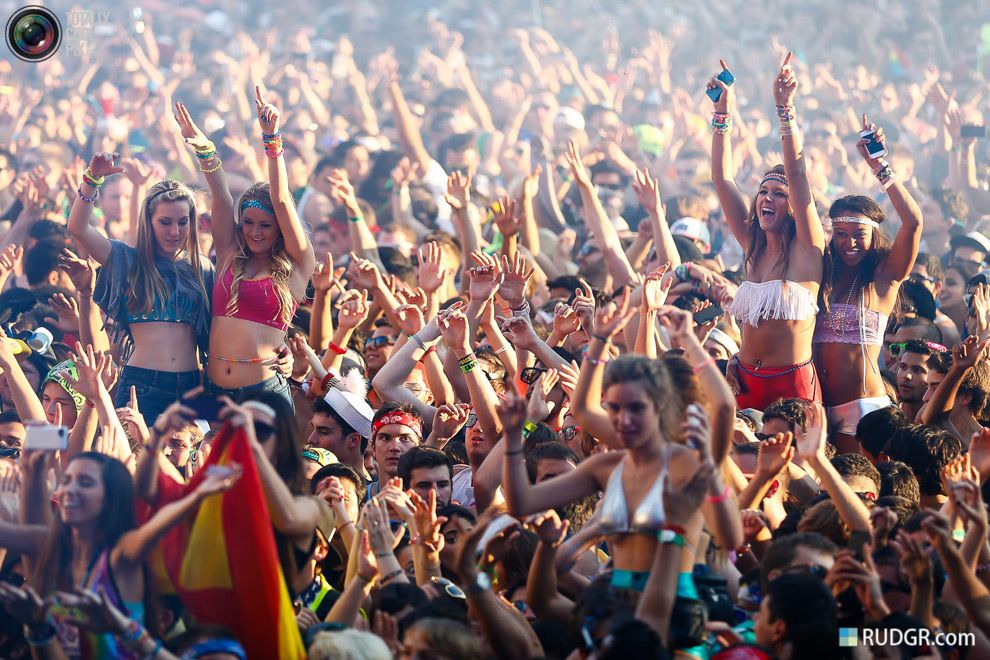 Choose wisely and don't forget to change it up.
5. Fist Pump
Photo via Giphy
Level: Intermediate
Move over, Jersey Shore.  We're electronic music fans and we're here to party.  Just throw your arm in the air, ball that fist, and get pumping to the beat.
4. Pseudo-Stage
Level: Intermediate
This one's a fun one for all our imaginative minds in the crowd.  Sing the lyrics, pound those drums. Whatever you do, do it like the crowd is watching.  After all, this is *your* performance.
3. Sheer Seduction
Photo via ReactionGIFs
Level: Beginner
This is for the ones who really "feel" the music. Throw your arms out, shut your mind off, and do whatever is your body says to do.  Throw in some spirit fingers or jazz hands for an extra dramatic effect.
2. Too Cool For This
Level: Beginner
This one takes almost no effort at all, ironically.  All you have to do is stop moving, stop watching, stop listening, take out your phone, and look at it.
 Just do us a favor and move out of our way before attempting this move.
1. Twerk
Photo via Tumblr
Level: Expert
Sh-sh-shake it.  Unless you've been living under a rock the last year, you probably know what twerking is. If you're a festival, it's the best time to give it a try.  Go ahead. Bend over and show us what you're working with.
Learn The Tips & Simple Dance Moves All Men MUST Know!
Dancing for guys or just the thought of guys dancing brings to your mind funny situations of awkward dancing, weird arm and feet movements and simply unattractive attitude. It's a problem, a huge one if you ask us! Whether you're at a club or a festival, being able to dance and get in the groove of the moment will set you apart from every other guy out there.
Guys, why do you need to miss out on the incredible opportunities of dancing with a girl while at a festival or in a club? You might not have the sickest dance moves, and it might seem like a scary thing to do, but you're reading this post right now which means you're probably interested in knowing more about the rules of dancing for guys and some quick and awesome dance moves you can use right away.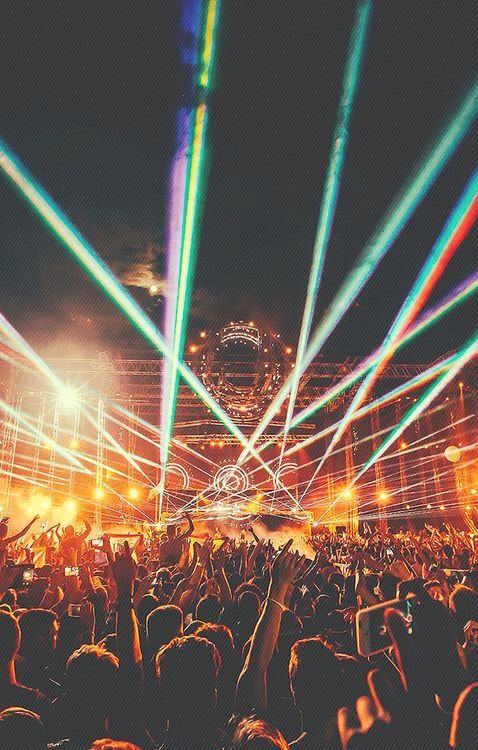 These simple dance moves make use of a "rocking groove type" of motion following the rhythm of the music. Use your knees to push your body, you can use your upper body to sway to the sides and work your hands as well to the rhythm in an alternating motion.
Dance music has a sort of tempo that the guy should follow. It will be easy to understand what we're talking about once you read through the article and checkout the video below. In short, dancing should become an easy part of your interactions at a club, event or festival with simple movements that follow the beats and the music.
It's time to get more comfortable and get into the action with dancing. First, we're going to discuss some general rules of dancing that every guy should know, then we'll bring you the dance techniques which you can use right away or at the next event you will be attending (it's THAT easy). Please note that we've written the article from a straight guy's point of view but these apply no matter your sexual orientation.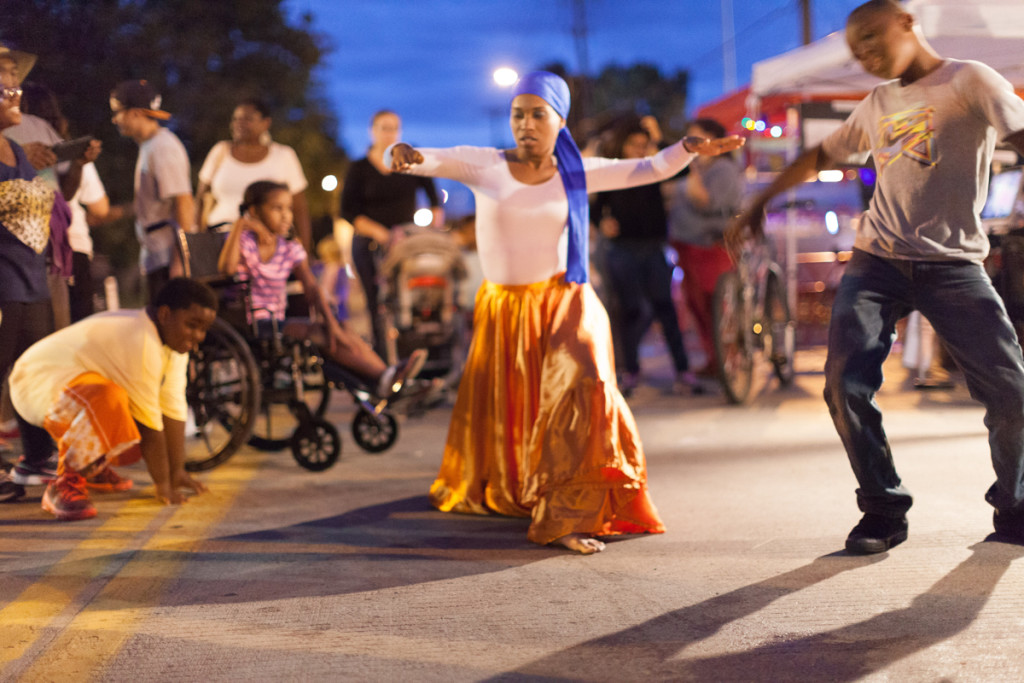 Learn more about approaching a girl at a festival in our guide here
Now, let's get right to it!
Rule #1: Guys Need To Learn How To Dance
Dancing gives guys an unfair advantage over all the other guys when it comes to the ladies (or any potential partner for that matter). Ladies will not be sitting uncomfortably when they're out with you and you know how to dance and interact with other people on the dance floor. It shows you're know how to have fun, and have control over your actions and body. It is a definite win! Dancing is part of social cues and social interactions, and will make a guy seem more romantic, more social and fit. Dancing is a sport at the end of the day, and it helps tone and sculpt your muscles.
A lot of today's events usually include dancing and not knowing how to dance excludes us automatically from making the most out of them. Who doesn't want to make the most out of a weekend camping at an event or even a club night in the weekend? The process of learning is easy and methodical.
Start by learning a few quick tricks will help you become a better dancer, quickly and easily. Keep reading and we'll share a lot of those with you.
Rule #2: You Need To Dance Well Enough
Nobody's asking guys to become the next superstar dancer in no time. You need to be average at best!
The whole point of being able to dance is getting out there and not embarrassing yourself and the people you're with. It all comes down to knowing enough to feel comfortable moving and dancing with people or by yourself. Learning to dance can help you improve your coordination and the control you have over your own body but also using the tips we'll share in just a bit will also lead to similar results. You'll better understand how you need to move your body and coordinate your movements in a way that looks and feels nice. Dancing has a sort of snowball effect, the more you do it, the better you'll become. Once you've mastered these couple of tips and feel comfortable within your own skin while moving your body to music, your self-confidence will grow, both on and off the dance floor.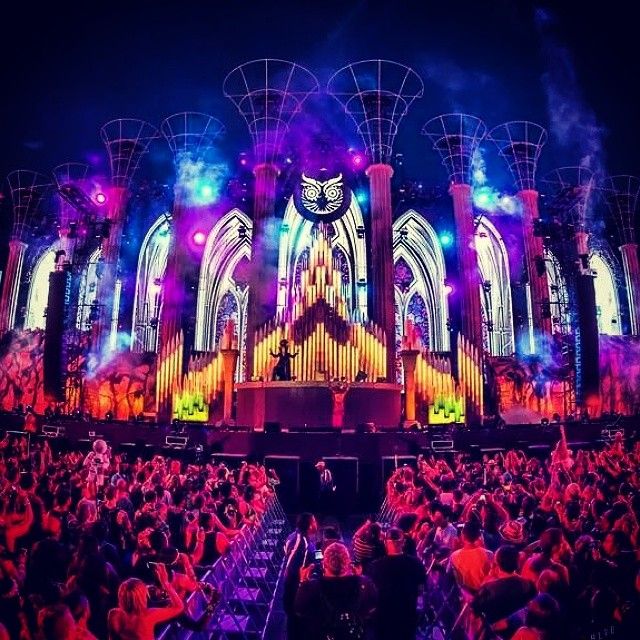 Rule #3: It'll Feel Awkward At First
As we've just mentioned, dancing and using these tips will become better and easier with time, it's what is called the "snowball effect". Even when it feels awkward, we highly recommend jumping into it. You need to get out there and do it! You've got to act like you've done it before, that you've been there. Everything is awkward at first, messy in the middle but beautiful at the end. Any talent you master goes through the same general idea. Don't be scared, you just need to finish these first few times on a high and you'll become more confident with practice.
Rule #4: Act Like You've Mastered This
A great followup to the third rule, you've got to look like you know what you're doing. Confidence here is the key word. You shouldn't show that it's a concern or a big deal that you're on the dance floor. It's all about having fun and enjoying your time. Dancing is part of body language, and a confident attitude shows a confident character which everyone is driven by and attracted to.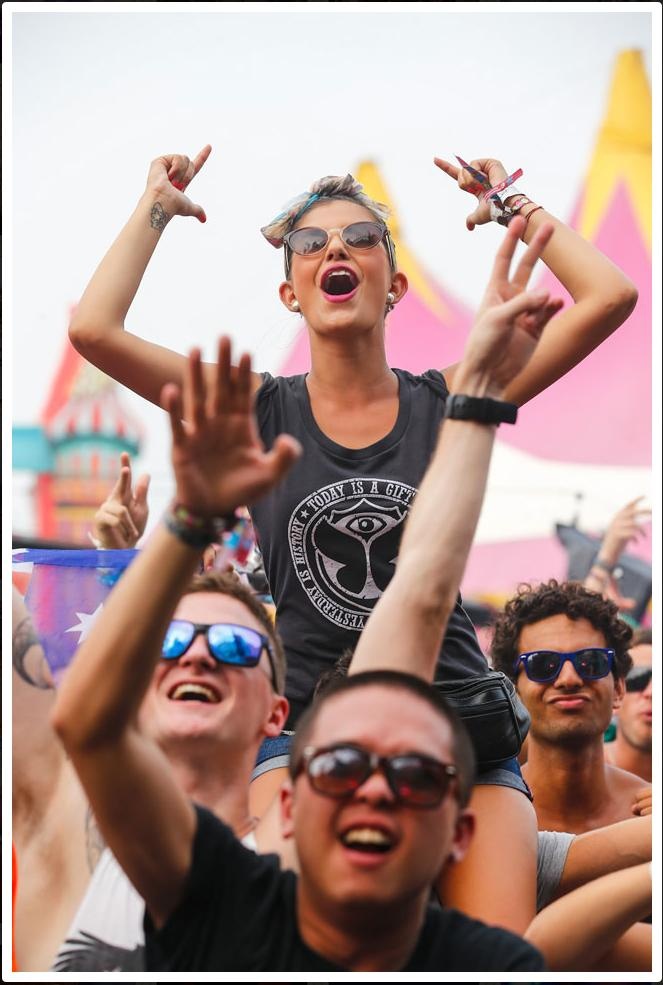 Smile and have a good time even when you're freaking out on the inside. Keep it calm, cool, confident and sexy. At first, fake it till you make it and it will start happening on it's own soon.
Everything we've discussed so far had to do with attitude and approach. The next rule can make or break all of the work you put in.
Rule #5: Always Be Prepared To Dance
We don't mean to have a warmup session before hitting the dance floor. Look, dance floors are sweaty, jam packed areas where people of all sizes, ages and backgrounds are active, moving and shaking. It's hot, you're moving between each other, things can easily get sweaty and musty throughout the night. So remember, after a while you're gonna become very very sweaty yourself. So remember to use deodorant or antiperspirant before going out, you'll be smelling your best all through the night.
In addition to that, dress in layers. This will help you throughout the night as well. If you're wearing a t-shirt underneath a jacket or hoodie or whatever additional layer, you can just take it off and hit the dance floor.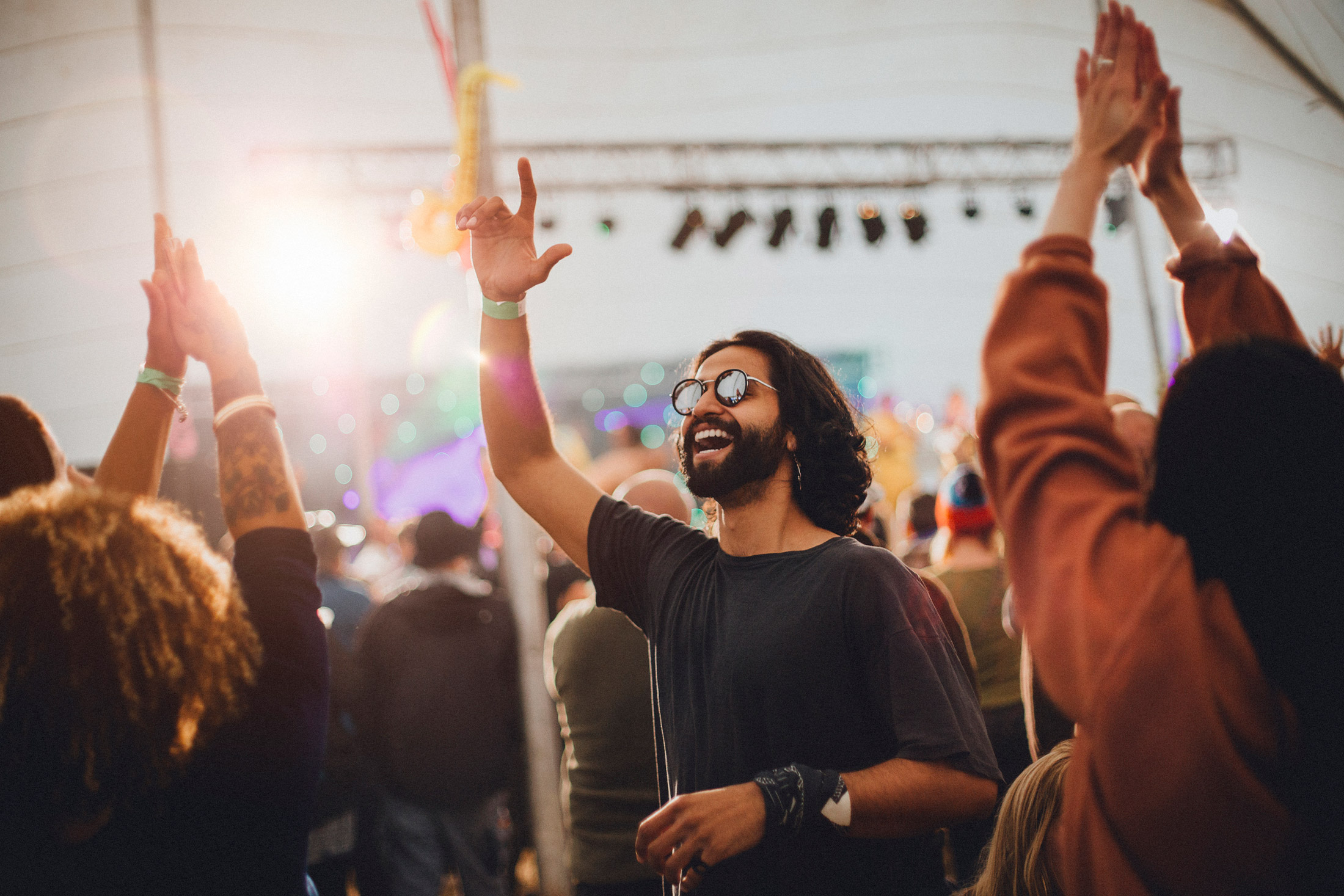 Once the night is over, you'll have something warm and dry to wear.
Time To Learn Some Dance Moves
There's no need to feel awkward about dancing or what to do with your hands anymore!
In the below video you'll learn in detail (and in just a few minutes) the best 3 dance moves you'll need to get started. Note that this guy mentions house music, but in reality these moves work on many sub genres of electronic dance music. In fact, with the below tutorial, you'll learn how to dance to a variety of music genres at any club and festival.
Dance music has a tempo and so, the movements are a bit smaller.
In the first dance, the dancer showed a rocking groove type of motion, focusing mainly on the knees and thighs and starting with them slightly bent. Then you want to stand up while pushing back. Your core stays locked and upper body goes forward rocking in motion.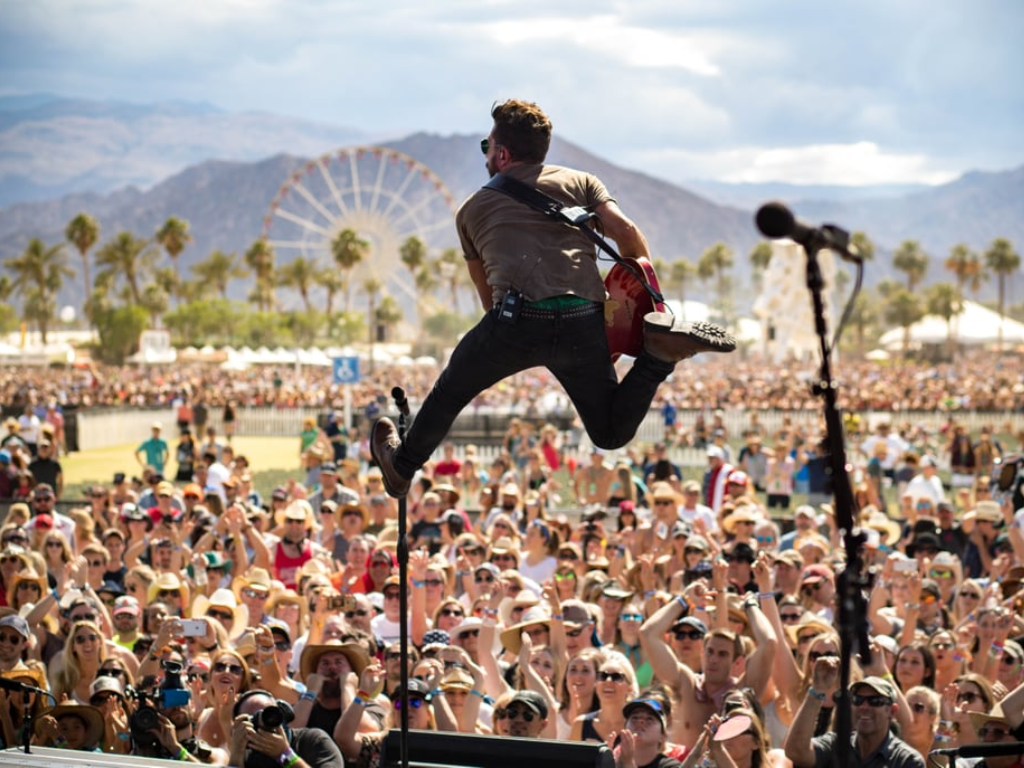 Important to keep note: make sure you're not slamming your knees back. This will injure your knees which is not what we're aiming for.
To make it more interesting, we then focus on switching directions. Matching the beat is all there is to it as it helps "make sense" of the movement.
But what to do with the arms? Well bending the elbows and arms to the rhythm is also a great way to create movement variation and interesting body moves. Swaying them in and out of the center of the body is a great ideas. As you have come to understand it's all about working the different sections of your body together in a certain way to create physical movement that makes sense.
In theory, what the above video teaches is better body coordination, providing you with movement options and examples that work well in difference dancing situations. You can try them out and slowly master them. You'll even be able to create your own variations, it's a great way to interact with others on the dance floor and have fun in the moment.
It's time to stop being the guy who's standing on the sideline while everyone else is having all the fun! Now you've got all the tools you need to kick ass on the dance floor.
Ready For Your Next Music Festival?
If you're still preparing for your next music festival, visit our shop to buy some unique items. You'll be able to wear them outside the festival as well.
Read More on EDM Festival Insider:
Where we will dance this summer. A selection of festivals from "Snob" - Snob
Culture
Partner material
Sasha Chernyakova
Last year, the pandemic deprived us of our main summer leisure - music festivals. It's time to take revenge and dance in the open air, especially since this summer open-airs will be held almost every weekend in different parts of Russia. In the selection of "Snob" - the most interesting festivals of the summer of 2021
June 11, 2021 18:23
Photo: press service of the festival "Stereoleto"
Wild Mint
June 18–20
Tula Region, Aleksinsky district, Bunyrevo village
One of the largest musical open-airs in Russia will traditionally take place in the Tula Region on the banks of the Oka River.
In three days, more than 100 Russian and foreign performers will perform on five stages of the festival. We will sing along and dance almost non-stop (the program includes day and night concerts) to the songs of the Georgian group Mgzavrebi, popular in Russia, the driving The Hatters, the Auktyon rock band, the Kyiv rockers Green Grey, the Hadn Dadn group, which combines Folk motifs and synth-pop in their music, singers Garik Sukachev, Ivan Dorn, indie pop singer Marina Demeshchenko (polnalyubvi) and many other artists of the independent scene. The headliners of the festival will be the Kino group, which will reunite on the same stage for the first time in many years and will perform songs well known to various generations, as well as the singer Manizha, who will certainly sing the main hit of this year, Russian woman.
Stereoleto
June 13–14
St. Petersburg, Sevkabel Port
Leather Line, 40
Stereoleto has been the main musical tradition of St.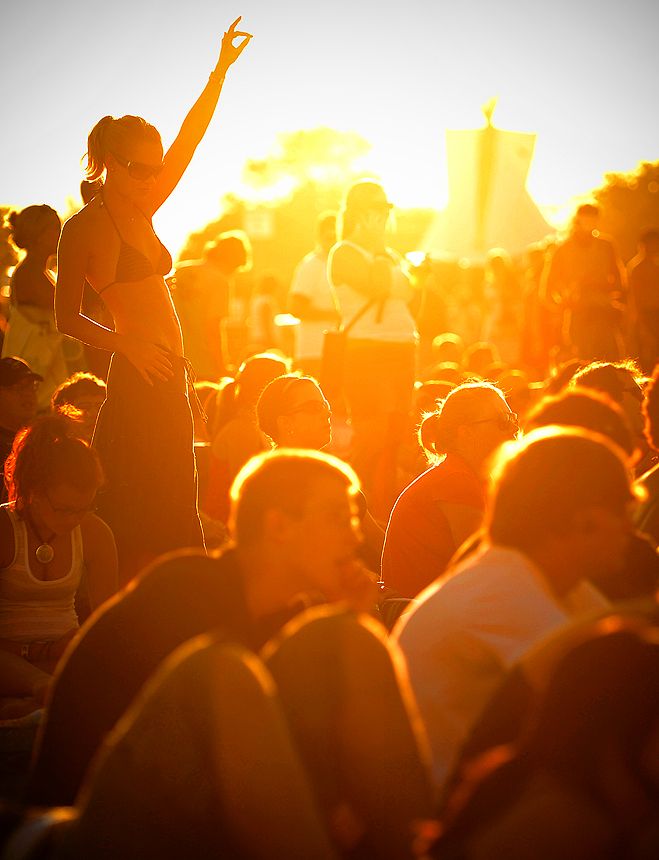 Petersburg for 20 years. The anniversary open-air will take place on the territory of the Sevcable Port in the harbor of Vasilyevsky Island. At the same time, the organizers offer to immediately plunge into the atmosphere and get to the venue of the festival by water: the ship "Stereokruiz" will run from the pier "Senatskaya Pristan" to "Sevkabel Port".
On the territory of Sevcable Port itself, art objects by modern designers and four stages for musicians will be located. In the line-up of the Bi-2 group, Tesla Boy, SunSay, OQJAV, singer Ivan Dorn, rap artist Levan Gorozia (L'One), electropop singer Musya Totibadze and independent bands of the Russian stage. Well, you can relax between dances in the Stereofood zone, where St. Petersburg gastronomic projects with world cuisine will be presented, in the Stereomarket with local brands, as well as in the Stereofun zone with entertainment for children and adults.
Photo: Pexels
Roof Fest
June, July, August
Rooftops in the center of Moscow and St.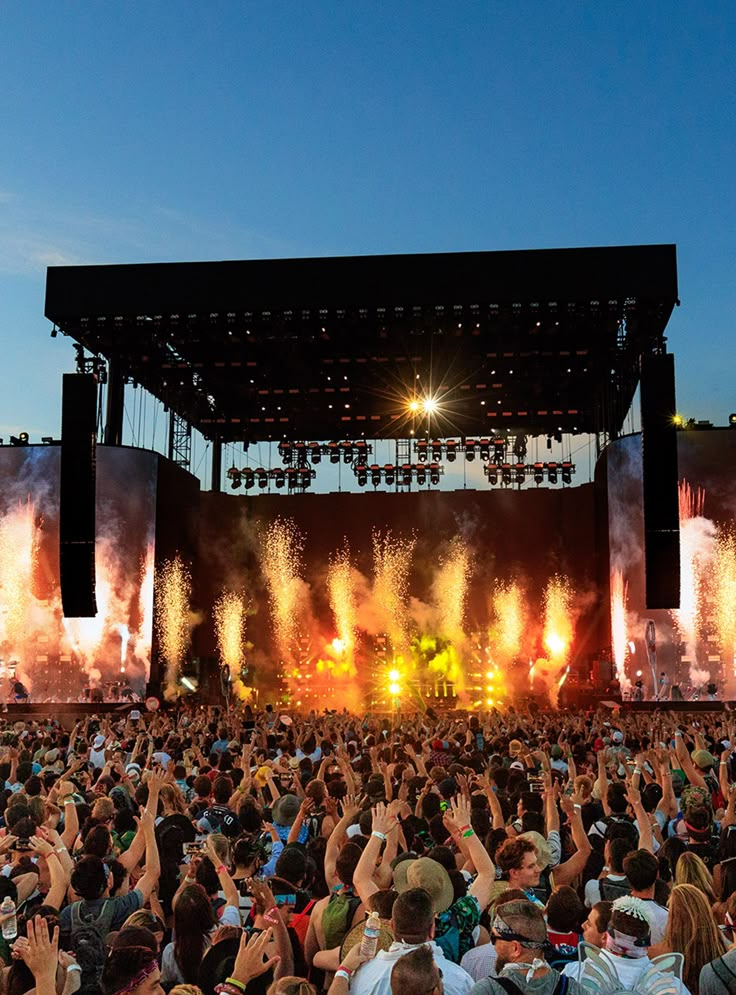 Petersburg
Roof Fest is not tied to specific dates. The festival itself is a series of summer concerts on the panoramic rooftops of St. Petersburg and Moscow. Among the artists are performers of various styles, so even a sophisticated listener can enjoy the music on a summer evening. This year, the Moscow concerts will take place at the Château de Fantômas, Gipsy clubs and at the Flakon design factory, while the St. Petersburg concerts will take place in the Roof Place space on Vasilyevsky Island.
We will dance with a view of the evening capital to the hits of the bands "Time Machine", "Nogu Svelo!", "Fruits", Tesla boy, "Dancing minus", Teona Kontridze, Rita Dakota, Lolita and DJ Monoplay. This year, A'Studio, Bi-2, Polina Gagarina, IOWA, Eva Polna, Dima Bilan, Valery Meladze and other musicians will sing on the roofs of St. Petersburg this year.
Archstoyanie 2021: Personal
July 23–25,
Kaluga Region, Nikola-Lenivets art park artists, but also connoisseurs of experimental music.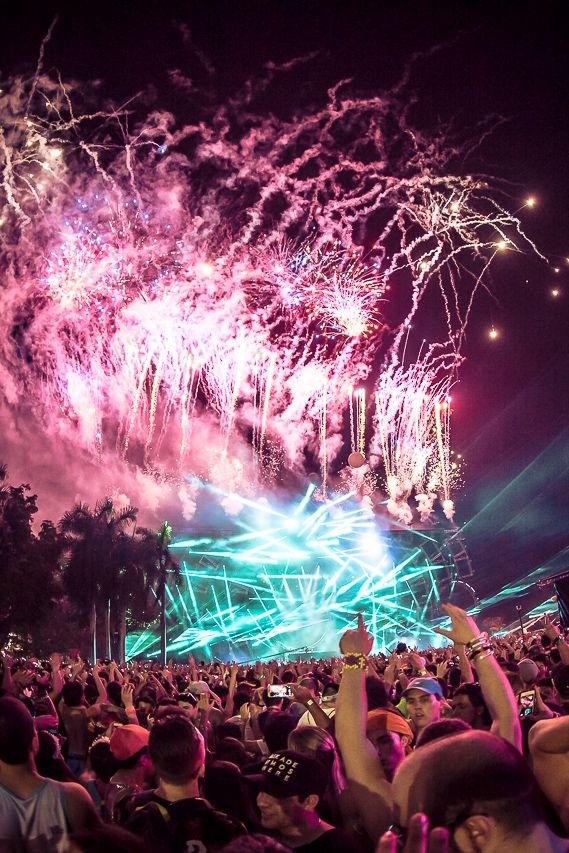 For three days, thematic art objects are erected at the festival, and on different stages you can listen to concerts of electronic musicians, watch theater performances or get lost in the forest among sound installations and chthonic sculptures. This year's theme is inspired by the experience we all went through during the pandemic, when we felt like we didn't know what tomorrow would bring. We began to listen to ourselves more and learned to stay in a closed space with ourselves. The curators of the festival offer to "be with your personal" in nature. Moscow's chief architect Sergey Kuznetsov, artist Vladimir Nasedkin, Vasilisa Prokopchuk and Evgeny Bragin and others will present their installations at the festival. The line-up of the musicians is still kept secret, but it is already known that the guests will have a DJ set on the water, an orchestra performance in the forest and a nightly electronic concert among the bonfires.
Children's Archstoyanie. Super Future"
June 25–27,
Kaluga Region, Nikola-Lenivets art park
Traditionally, a month before the adult Archstoyanie, the Children's Archstoyanie will take place.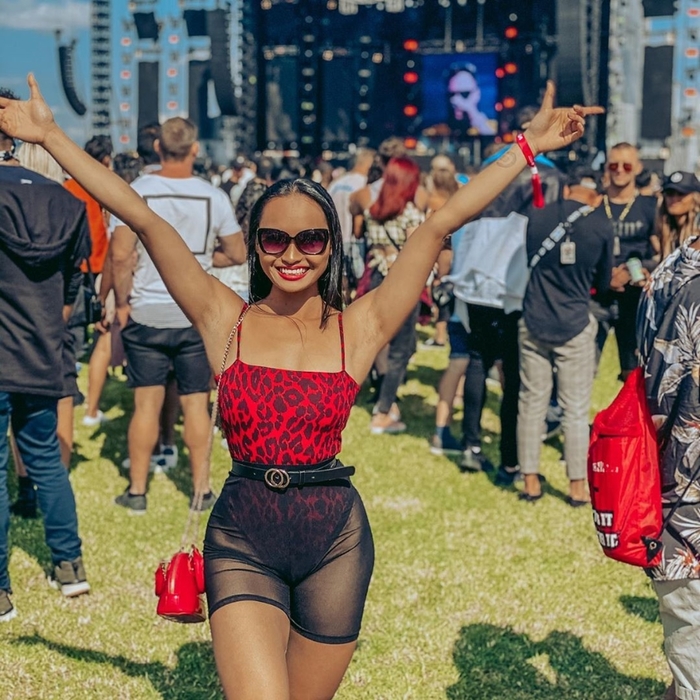 Super Future. This time the curators turned to the topic of inclusion. The theme is not accidental: Nikola-Lenivets brings together local residents and guests from different parts of Russia and the world, artists and farmers, people of all ages and with very different needs, so it is important for the festival curators to talk about inclusion, especially with the younger generation, and create an environment art park accessible to everyone. The family festival will feature interactive art objects, workshops dedicated to the professions of the future, theatrical performances, a game library and sports entertainment for children and adults. The SBPC group is responsible for the musical mood, but the curators offer to spend evenings with the family in an open-air cinema.
Photo: press service of the festival "Stereoleto"
present perfect festival "K-30" with access to the big Neva. The headliners will be DJs - legends of the world stage - Chilean Ricardo Villalobos and Briton Craig Richards, whose powerful sets will open the festival on July 23.
PPF is not going to slow down: in the line-up, which, according to tradition, will become known at the very last moment, more than 30 foreign and Russian artists, and some of the performances will be held together and will be very unexpected for the audience. So, on the main day of the festival, on one of the four stages, the premiere of the Artifacts program block will take place - collaborative shows developed by the PPF team together with other artists. For example, the Nocow live will be accompanied by a dance performance by choreographer Vladimir Varnava.
Fields
August 4–8
Mutabor, Sharikopodshipnikovskaya ul., 13, с32
The Fields festival of inventive music, blurring the boundaries between genres, subcultures and generations, will take place in early August this year. The Mutabor industrial space will be the main venue, but some of the performances will take place at various venues in the city: from the New Tretyakov Gallery to Atma 360.
The line-up includes cult musicians from all over the world. Among them: American composer William Basinski, British DJs Felix Clary Weatherall (Ross From Friends) and Mariam Rezai, Russian duo Moa Pillar & Ushko, who blew up the dance floors in the fall of 2020 with the Volvo trance anthem, Tim is looking for the light, experimental musician Zurkas Tepla, Polina Macevich (Mlin Patz) and many others.
Residents and guests of St. Petersburg need not worry, St. Fields will take place there on July 3 and 4 on the territory of Sevcable Port.
Photo: Pexels
Pilotfest
August 6–8
Yaroslavl region, Pereslavl district, Ivanovskoye, "Jao Da!cha"
On the stage of the legendary Moscow club "Chinese pilot Zhao Da" in different years the most famous underground artists of the Russian stage performed. Celebrate your 20th Anniversary in 2019year the club decided on a grand scale and created "Pilotfest".
The festival is invariably held at the eco-hotel "Jao Da! Cha", where you can not only enjoy outdoor concerts, but also walk around the farm with llamas and other animals. But, of course, the main thing here is music. This year, guests risk losing their voices to the popular songs of Bi-2, DDT, Spleen, Time Machine, Animal Jazz, Lumen, Noize MC and other performers.
Signal
August 19–22
Kaluga Region, Nikola-Lenivets Art Park
The legendary Signal will take place on the territory of Nikola-Lenivets for the fifth time and will once again combine architecture and electronic music. For four days, foreign and Russian DJs with a special prepared program will perform non-stop on the four stages of the Signal, Möbius, Prizma, Meadow festival, located in different parts of the park. At the end of summer, you can enjoy dancing to the sets of Uruguayan Nicolas Luts, Berlin DJ Sonia Munir, Finnish experimenter Vladislav Delay, rising Lebanese techno star Nour Jaber, Arma17 resident Nikita Zabelin, founder of the weedwave genre Zahar (Summer of Haze) and other musicians.
Photo: Pexels
Lastochka-Summeet
August 28
Luzhniki Stadium, st. Luzhniki, 24
We offer to complete the festival summer at Lastochka-Sumeet, which will unite several areas at once: music, sports, gastronomy and design. The site will host master classes with famous athletes, yoga classes and discussions about healthy eating, as well as a Fashion & Design market where you can buy goods from local designers.
Zemfira will be the headliner of the open-air. This spring, the singer released her first album, Borderline, after an eight-year break, the tracks from which are ideal for the August weather. Guests are also waiting for concerts of the LSP, Shortparis and Cobain Jackets groups, and in the late afternoon at one of the venues an afterparty will begin with DJ sets. Why not dance until the morning?
Prepared by Sasha Chernyakova
More texts about psychology, relationships, children and education - in our telegram channel "Project "Snob" - Personal".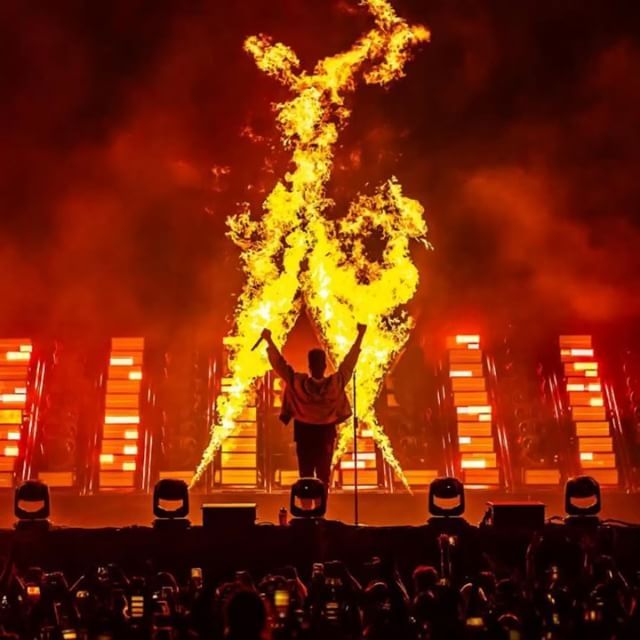 Join
You may be interested:
Aleksey Pivovarov called the BadComedian blogger to the debate because of his review of the movie "Zoya". Bazhenov refused to debate
Russia plans to launch vaccination tours for foreigners. How it will be arranged
First they were sterilized, and now they are forced to give birth. How the one-child policy led China to a demographic crisis
#culture, #festivals
V. Dance and Music Festival in the Adriatic | EAFF
14 - 17 July 2023
Krk, Senj Croatia
Baby Dancing Choirs / Songs Orchestras Authentic Processed Stylized
Director: Mr. Aron Kovats
Good 7.4 /10
5 reviews
Application for participation
until February 24, 2023
Krk
The island of Krk is one of the largest and most popular islands in Croatia, attracting tourists from all over the world.
The island is located in the northern part of the Adriatic Sea and is connected to the mainland by a bridge. The island of Krk has a rich history dating back to ancient times, and today the island is a popular tourist destination with sandy beaches, crystal clear waters and plenty of entertainment and attractions.
Senj
Senj is a historic town in the northern Adriatic at the foot of the Velebit mountain range. A city with a heroic past and two symbols - the Bora wind and the historic Nehaj Fortress on a hill above the city. Every stone here speaks of the past - from the historic center of the city to the towers and the city museum ... Clear sea, beautiful beaches, plenty of entertainment, carnivals and choral festivals make the city a desirable destination for tourists. Not far from Senya is the Northern Velebit National Park and the sanctuary of the Virgin Mary in Krasno, which are annually visited by a large number of tourists and believers.
Members:
Folklore groups, orchestras, majorette groups, modern dance groups, choirs, musical groups from all over the world
Choirs that may perform on outdoor stages
No limit on the number of participants
No age limit for participants
Seats are limited!
Participation fee:
145 Euro per person - in triple rooms (limited number of double rooms on request)

Possibility of accommodation in a double room with a supplement of 8 EUR/person/day
Possibility of accommodation in a single room with a supplement of 15 Euro/person/day
Possibility of accommodation in a superior room (with air conditioning and refrigerator) with a supplement of 5 Euro/person/day
It is possible to book additional days of stay at a price of 48 EUR/person/day
For a group of 25 people: One leader for free!
Participation fee includes:
Participation in festival concerts (2 performances)
Hotel accommodation 2**, in 3-bed rooms
Half board - buffet in the hotel 2**
Diplomas, gifts
Organizational expenses
Tourist tax
Participation fee does not include:
Transport
Optional programs (only as offers, not organized by organizers)
Insurance
Program:
July 14
Accommodation at the hotel in the afternoon, meeting of group leaders with the organizers of the festival, discussion of the program for the following days.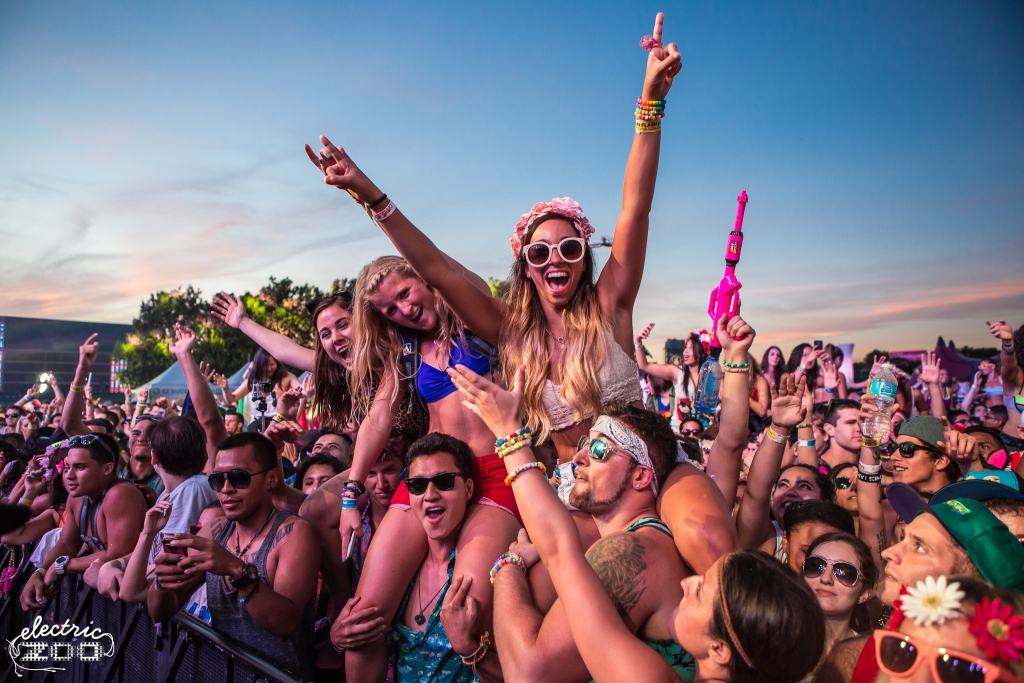 Dinner at the hotel.
July 15
Breakfast at the hotel, optional optional program: City tour of Rijeka with breathtaking views of Rijeka and the Kvarner Bay. Learn the legend of the Nazareth Tabernacle, see the Chapel of Votive Gifts and the Franciscans in the famous Trsat Nature Reserve. The tour consists of a visit to the Trsat Nature Reserve and the castle. Then - a visit to the lively center of the modern city with its most important historical and cultural monuments. It is planned to visit the Leaning Tower, St. Vitus Cathedral, Kobler Square, City Tower and Korzo (pedestrian zone). During the city tour, visitors will be able to see the monumental buildings in the Secession style, the estates of famous people in the classical style, as well as the National Theater of Croatia. The tour of the monumental building of the theater is made under the expert guidance of a local guide, so that visitors can admire the creations of the world-famous 19th century masters of the brothers Gustave and Ernst Klimt and Franz Matsch.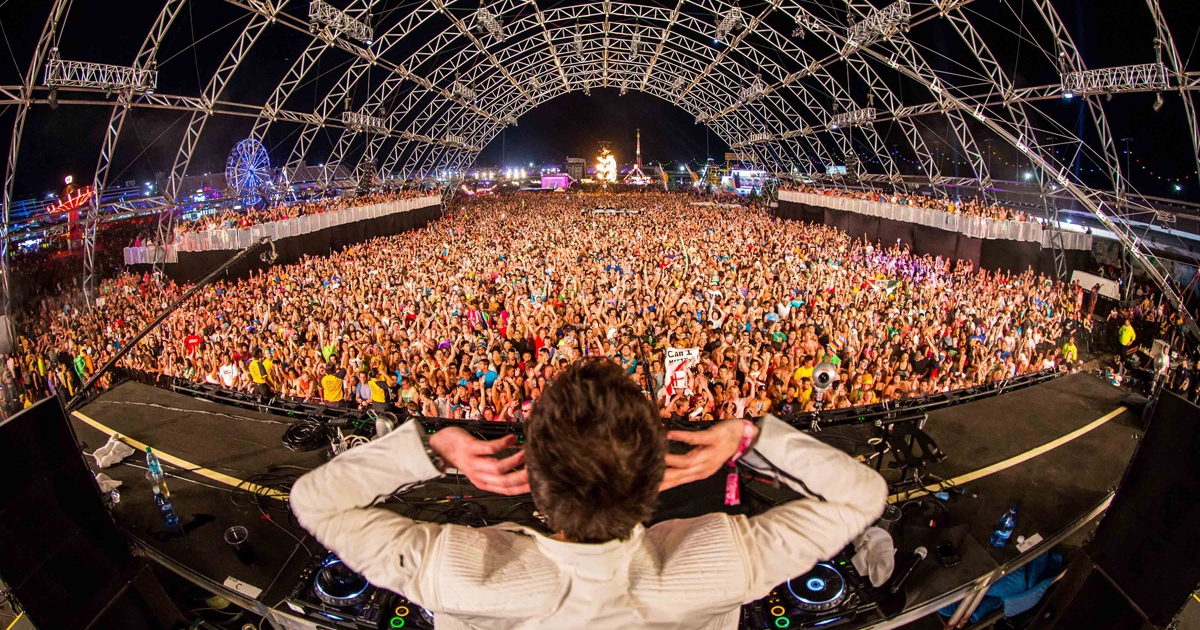 Nearby is the famous market, which carries the restless spirit of the Mediterranean. Dinner at the hotel.
Evening performances in Senj.
16 July
Breakfast at the hotel, optional programs: Boat trip to Crikvenica, boarding the boat at 10:00, visiting old Vrbnik - a charming town on the seashore, located on the rocks with a beautiful sea view of the Velebit Canal and the Velebit mountain range. Vrbnik is well known for Croatian wine - Vrbnicka Zlahtina. Return to Crikvenica around 14:00 and departure to Kraljevica on your own transport or excursion to the Biserujka Cave and the towns of Malinska and Njivice. Arrival in the capital of the island - the city of Krk. Walk with a guide around the city, then the excursion continues to Punat and by boat to the island of Kosljun, visiting the Franciscan monastery. Walk through the monastery and the Franciscan Museum. After lunch, optional excursion to Baska. It is possible to visit the marine aquarium (5 Euros per entry).