How do you dance at prom
How to Dance at Prom
Type keyword(s) to search
Today's Top Stories
1
30 Unforgettable Group Halloween Costume Ideas
2
A Step-by-Step Guide on Registering to Vote Online
3
The Student Loan Forgiveness Application Is Live
4
46 Easy DIY and Last-Minute Halloween Costumes
5
15 True Crime Shows That'll Leave You Shook 😱
Seventeen picks products that we think you'll love the most. We may earn commission from the links on this page.
Even if you have two left feet.
By Carolyn Twersky
giphy
You have spent months picking out the perfect prom dress, styling that just-right hair style, and planning the most over the top promposal your school has ever seen.
You are all ready to take prom and completely slay the night. Except, for one little problem...you have NO clue how to dance. You'll look absolutely gorgeous, but you'll be glued to the back of the room all night, too afraid to get on the dance floor and bust a move. Does that sounds like you? Then read on, because I'm about to teach you how to dance at prom, no matter what your skill level.
Before you start getting down, though, just remember that dancing is all about trust. So, don't do anything that makes you feel uncomfortable. And before you start getting physical with someone of the dance floor, make sure they give their consent first and that everything is appropriate.
Milly Rock
If there's one dance everyone is going to be doing at prom, it's probably the Milly Rock. The dance may seem complicated, but once your break it down it's actually pretty easy, just follow these steps:
Let's start with the arms. Starting with your right arm, keep your elbow close to your body and make a motion almost like you're patting yourself on your front left shoulder, but don't actually hit your shoulder.
Then, do the same motion with your left arm to your right shoulder.
When you go back to your right arm, start moving it to your left shoulder, but then stop, almost as if it's a fake out. Then, continue through with the motion. Let's call that move a double.
You're going to continue with your arms in this pattern: right, left, double right, left, right, double left.
While you're doing the arms, take the opposite leg of the arm you are using and lift your heel while tracing a small half circle with your toes. Then, when you switch arms, switch legs.
On the doubles, you're going to do a kind of fake out with your feet where you start to lift your heel, but then you stop, before lowering it back down, lifting it back up and then completing the half circle.
Put it all together and there you have it! You're doing the Milly Rock!
Find the Beat
Ok, finding the beat may seem super simple, but some people aren't musically inclined and can struggle to get into the rhythm.
If this sounds like you, use these steps to help you find the beat, and the dancing will come a little more naturally.
When you hear a song, start tapping your foot.
Start counting: 1, 2, 1, 2, 1, 2, 1, 2.
While still tapping your foot and counting, start to clap every time you say 2: 1, clap, 1, clap, 1, clap, 1, clap.
Stop tapping your foot and get your body into it a little more. And there you go, you've found the beat!
Foxtrot
If you want to up your slow dance game, try the foxtrot. It's super easy, but it will totally impress your friends on the dance floor. To perfect the dance, just follow these steps:
The leading partner should step forward two steps. Then, step to the left, and bring your feet together.
Meanwhile the other partner starts on their left foot, and step backward twice while their partner is moving forward. Then, step to the right, and bring your feet together. So, both partners are doing mirrored motions.
Now, for arms. The leading partner should have their right hand placed on their partner's back, while the following partner has their right hand on the other's shoulder. And then both partners extend their left arms and hold hands.
Keeping your arms in position, repeat the feet movements over and over and you're foxtrotting!
Slow Dance
Slow dancing seems terrifying, but it's actually super easy. All you need is a partner and a slow song and then just follow these steps:
Hand placement is completely up to you and your partner. In this video, the man has his right hand on his partner's back left shoulder, while she has her left hand on the top of his right shoulder and their other hands are holding at about waist length. Alternatively, you could do both hands around the neck with your partner's hands on your waist, vice versa, or really whatever feels comfortable.
The important aspect of this move is the feet. As explained in the video, to master the slow dance, you need to master the step-touch. Basically you are stepping to the left with your left foot, then bringing your right foot to meet it, stepping to the right with your right foot and then bringing your left foot to meet it. Literally repeat this over and over and over again and...BAM! You're slow dancing! Make sure you step to the beat of the music and you'll be good to go.
If you want to get really fancy (this isn't necessary) you guys can start going in circles together. To do this, simply step at an angle instead of in a straight line. Lead your partner or be lead and you'll be moving magically in a circle!
2-Step
The 2-step is the perfect dance move because it's so simple and works with a huge range of songs. Once you've mastered the simple move, you can add your own flair to spice it up any way you want.
Good news! You're doing the exact same foot movements that you do when slow dancing! Meaning, step to the left with your left foot and then step with your right, bringing your feet together. Then, step to the right and bring your feet together. Keep your knees loose and then add whatever arm movements you want!
Are you really feeling the music? Maybe getting down on the dance floor with your date? Here's how to dance with your partner, without getting too up close and personal.
Stand with one partner in front of the other and bend your knees.
Both partners start to move their waists in a circular motion.
One of you can move to the left, one can move to the right, or you can move together.
There's no reason to touch, you can leave space between you two so it's school appropriate and you feel comfortable.
Shoot Dance
You've definitely seen everyone dancing like this (even your Fortnite character), so you'll prob see it on the dance floor at prom.
Bend your left leg and lift it back.
Jump on your right leg and kick your left leg forward.
Continue to kick your leg back and forth while you jump.
Now, it's time for arms, hold them down and while you're kicking your leg, move the arms back and forth with the leg.
Then, after four pumps, take your left arm and raise it above your head. Pump your arm forward four times as you kick you leg. Then, switch back to having your arms pumping by your legs!
Keep going, switching between arms, until you tire out.
If you have never heard of the floss, where have you been? If you don't know how to floss, that's more understandable, because it's a little difficult.
Take your hands and hold them straight down, forming them into fists.
Pretend like your holding a stick in your hands that is about waist length. Then, pretend like you're breaking that stick by bringing it against your hip.
Bring your hands (still in the stick-holding formation) all the way back, and then back up, so they are parallel to the floor.
Shift your hips to the other side and "break the stick" on your other hip.
Pull your arms back up and parallel to the floor and then continue over and over and over again!
Fun Dancing
Basically, you can dance however you want, as long as you're having fun. Here's a video that shows off ten different dance moves that will stun on the dance floor.
Carolyn Twersky Associate Editor Carolyn Twersky is an associate editor for Seventeen covering celebrities, entertainment, politics, trends, and health.
McDonald's May Add Krispy Kreme Doughnuts To Menu
51 Best Holiday Gifts to Buy Your Coolest Friend
---
125 Perfect Christmas Instagram Captions
---
68 Creative and Cool Holiday Gifts for Dad
---
Any Teen Will Love These Amazon Gifts
The Student Loan Forgiveness Application Is Live
---
---
Chick-fil-A Is Bottling Its Salad Dressing
35 Thanksgiving Songs for Your Turkey Day Playlist
---
A Complete Ranking of the Best Thanksgiving Movies
---
These Trio Halloween Costumes are Everything!
---
Best Prom Songs 2022 | Create A Memorable Prom Dance
The most beautiful time in the life of a high school student is the lovely and romantic prom.
Held at the end of the year, prom is an annual party held for the students where the boys wear black suit tie or informal suits, and the girls wear dresses and dance with each other.
If your school's prom is approaching and you want to make the right impression on your prom partner and perhaps ignite the beautiful fire of love, choosing the right Prom Playlist is incredibly important. Well, that's the goal of this article.
Many songs have come and went, but we're interested in newer, modern, and beautiful songs. So, to help you have a great night with fantastic, romantic, and sweet tunes with your partner and friends, we've collected some of the best prom songs from 2022 and recent years.
New Prom Songs 2022
As the school year comes to a close, prom is on everyone's mind. And of course, no prom is complete without a great playlist of songs to dance the night away to. If you're looking for some fresh tunes to add to your list, look no further than these new songs perfect for prom in 2022.
From pop hits to EDM bangers, there's something for everyone on this list. So get ready to hit the dance floor and have the time of your life with these great tracks.
Our Favorite Prom Songs
Jack Harlow – First Class
Harry Styles – As It Was (TikTok)
Ed Sheeran – Shivers
Doja Cat – Get Into It (Yuh)
Latto – Big Energy
Olivia Rodrigo – good 4 u
Camila Cabello – Bam Bam
Lil Nas X – THATS WHAT I WANT
Lizzo – About Damn Time
Bad Bunny – Moscow Mule
Walker Hayes – Fancy Like
Cody Johnson – 'Til You Can't
Lil Nas X, Jack Harlow – INDUSTRY BABY
Khalid – Skyline
Elton John, Dua Lipa – Cold Heart (PNAU Remix)
Whether you're looking for something classic or something more modern, we've got you covered. Be sure to add one (or all) of these songs to your prom playlist this year!
What are the best prom songs from 2022?
---
Prom Slow Songs 2022
It's that time of year again: Prom season! If you're like most people, you're probably scrambling to find the perfect slow song for your big dance. But don't worry, we've got you covered.
We've compiled a list of the best slow songs for prom 2022.
Best Slow Dance Songs for 2022
Olivia Rodrigo – traitor
Forest Blakk – Fall Into Me
Justin Bieber – Ghost
Adele – Easy On Me
SZA – I Hate U
Shawn Mendes – It'll Be Okay
The Weeknd – Out of Time
Sam Smith – Love Me More
Ed Sheeran – The Joker And The Queen
Olivia Rodrigo – happier
Billie Eilish, Khalid – lovely
Coldplay X Selena Gomez – Let Somebody Go
FINNEAS – Only A Lifetime
Madison Beer – Reckless
Olivia Rodrigo – favorite crime
What type of songs should be played at the next prom? Music is a big part of any dance, and the right tunes can really set the mood.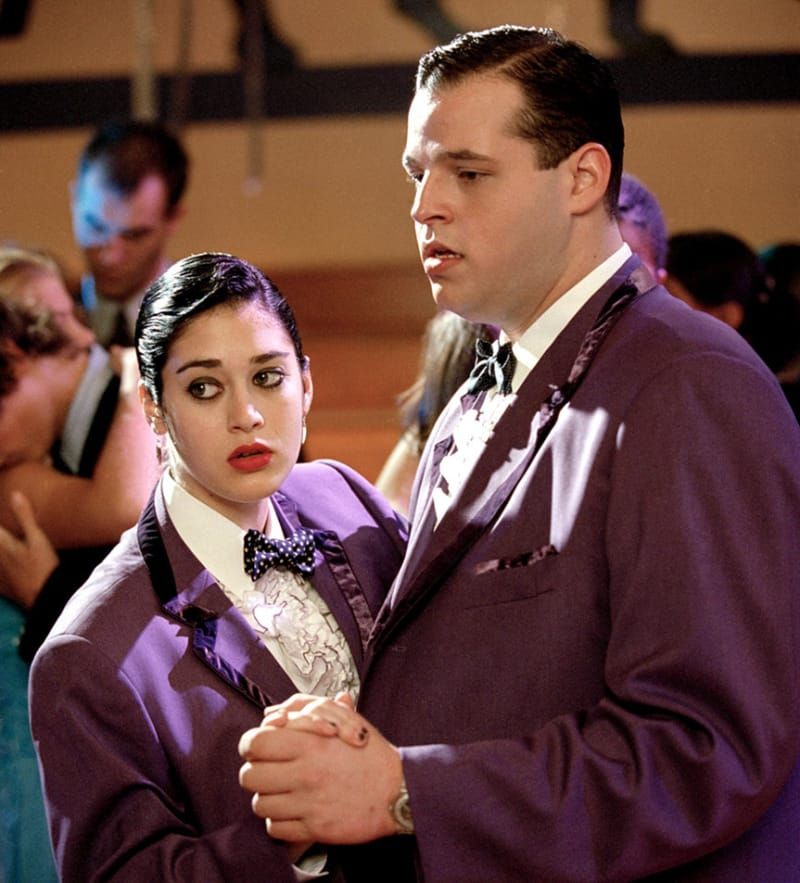 If you're looking for some new, slow songs to add to your playlist, we've got you covered. From Justin Bieber to SZA, these musicians will have everyone on their feet all night long.
---
Popular Prom Songs from 2021
It's that time of year again where students are picking out their perfect Prom dress and tuxedo. As they do, they're probably starting to think about the music they'll be dancing to all night. If you're looking for some new ideas, we've got you covered.
Here are the best songs that will be sure to get everyone on the dance floor at your Prom!
Best Prom Songs 2021
24kGoldn – Mood
BTS – Dynamite
Cardi B – Up
Megan Thee Stallion – Body
BLACKPINK – How You Like That
Saweetie – Best Friend
DaBaby – ROCKSTAR
Selena Gomez – Baila Conmigo
Jason Derulo – Savage Love
The Weeknd – Save Your Tears
24kGoldn – Coco
Dua Lipa – Levitating
BLACKPINK – Ice Cream
Billie Eilish – Bad Guy
Ariana Grande – positions
While picking out the perfect dress and renting a tux can be stressful, selecting the perfect song for the big night is also important.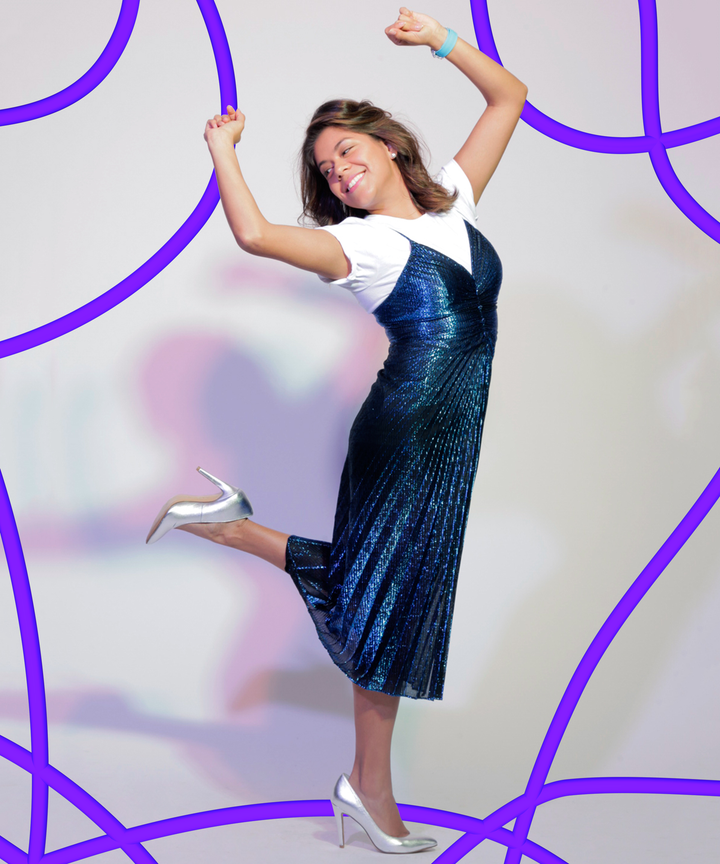 If you're struggling to choose a track, don't worry – we've got you covered. These songs are some of the most popular prom songs from 2021.
The Weeknd – Save Your Tears
One of the hottest prom songs of 2021 yet is the incredible hit single by The Weeknd known as "Save Your Tears." coming off the success of Blinding Lights. Save your Tears is an upbeat yet slow song that mesmerizes the listeners and soothes the environment. It'll be the perfect start to your Prom and will bring you into a dancing mood for a fun and exciting Prom adventure.
Jason Derulo – Savage Love
A pretty smooth and fun song to get you into the mood. It will be perfect for your Prom. If you want to, you can dance to it too. But we'd suggest you put this song on when you want to move away from the soft and high-pitched vocals and want something to jam to.
---
Prom Dance Slow Songs 2021
Slow romantic love songs have always been associated with warmth, love, beauty, and a good night.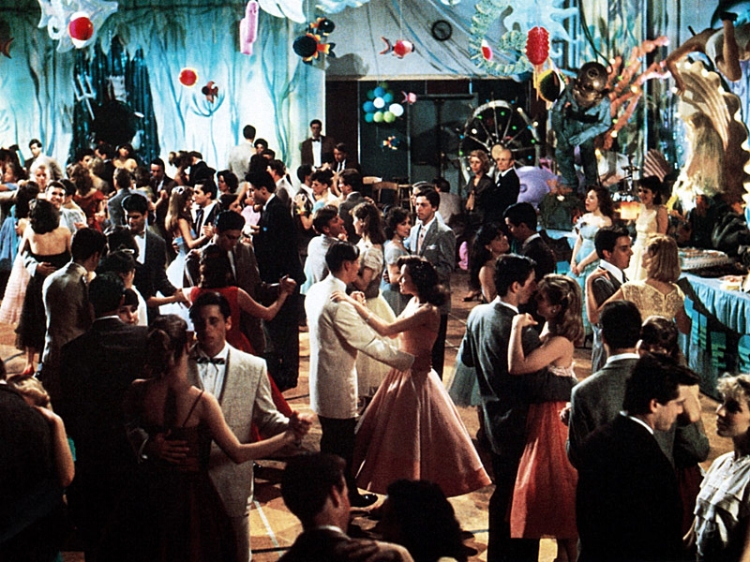 Well, that's exactly what a Prom is. And that's why slow songs are the way to go.
Slow dance songs can also be a fantastic choice for slow dancing.  The perfect song choice might even take you to the title of High School Prom King and Queen.
Popular Slow Prom Songs
Ed Sheeran – Afterglow
Taylor Swift – Willow
Jake Owen – Made For You
Justin Bieber – Holy
Blake Shelton – Nobody But You
Kane Brown – Worship You
Andy Grammer – I Am Yours
Taylor Swift – Lover (First Dance Remix)
Luke Combs – Better Together
Niall Horan – Black And White (Stripped / Audio)
Russell Dickerson – Yours
Surf Mesa – ily (i love you baby)
Maroon 5 – Memories
Gryffin & Chris Lane – Hold You Tonight
P!nk – Cover Me In Sunshine

A lot of great prom slow dance songs have been produced. And we've compiled the best Slow Songs has to offer for your memorable prom.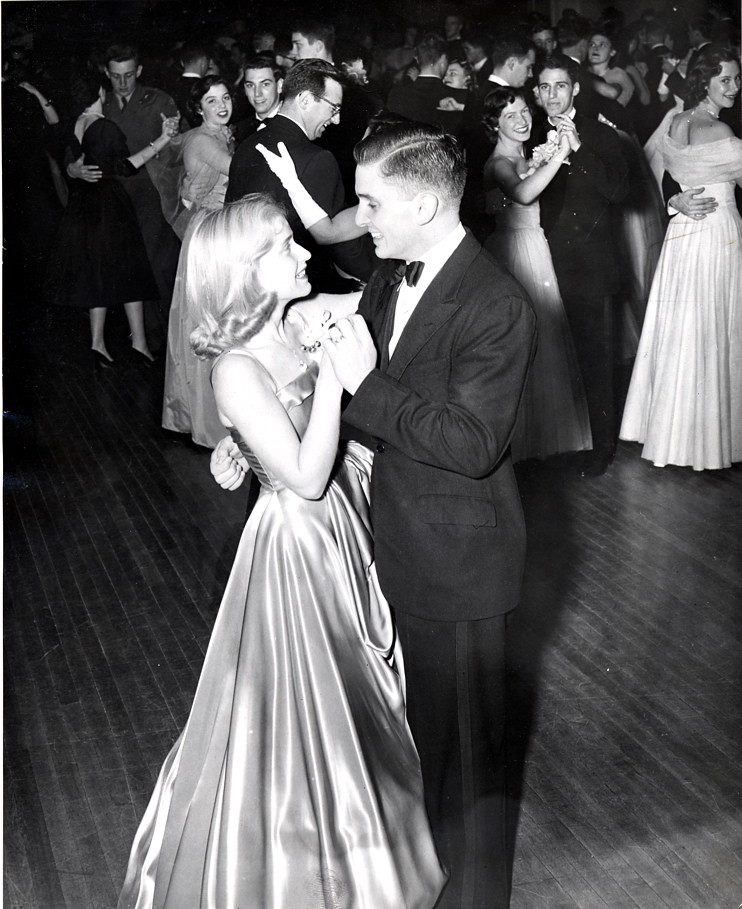 Taylor Swift – Lover (First Dance Remix)
Who doesn't love Taytay! Dropping one of the best romantic love songs in recent years, Lover by Taylor Swift is an incredible choice for dancing. It is slow-paced, warm, and perfect for couples dancing. Hold your partner, sway to the fantastic beat and beautiful lyrics of the song. You're going to have an incredible time dancing to this song.
Maroon 5 – Memories
Packed with sweet and heart-warming lyrics, this song has a smooth nostalgic taste to it. Memories by Maroon 5 is an excellent change of pace. Moving from slow and sweet songs to a faster and quick-paced song would be the perfect shift for your night. Grab your partner and sway with flair and finesse. You're going to want to keep dancing to this song.
Andy Grammer – I am Yours
This is one of the best slow dancing songs on this Prom Dance Song list if we're sincere. With the perfect love lyrics and slow pace along with the melodious piano in the background, Andy Grammer has hit all the ideal love notes in his superb single "I am yours.
"
---
Classic Prom Songs
Are you thinking about old but gold songs to dance to on your high school prom? You're heading in the right direction. There are so many incredible upbeat and fast-paced songs you can choose for your dance time in the Prom.
Popular Prom Dance Songs
Taylor Swift – Shake It Off
LMFAO – Party Rock Anthem
*NSYNC – Bye Bye Bye
DJ Casper – Cha Cha Slide
Rihanna – Only Girl (In The World)
Justin Timberlake – CAN'T STOP THE FEELING!
Britney Spears – Toxic
Lady Gaga – Just Dance
Jennifer Lopez – Dance Again
Usher – Yeah
Lil Jon – Get Low
Taylor Swift – Love Story
Cali Sag District – Teach Me How to Dougie
Pitbull – Give Me Everything
Flo Rida – Club Can't Handle Me
DJ Snake, Lil Jon – Turn Down for What
So, get ready to jump and shake your body with these incredible songs.
And like always, we've got you and made a list of all the classic prom dance songs that you'd love to dance to.
LMFAO – Party Rock Anthem
LMFAO was known for many fantastic party songs in the last decade. And if you're a true OG party lover, then you're surely going to remember the superb Party Rock Anthem by LMFAO. With the perfect beat drops and outstanding pickups, this song is undoubtedly one of the last decade's best dance songs.
Rihanna – Only Girl
Back in the 2010s, Rihanna was dropping fire and more fire with each of her epic singles. Only Girl is also one of these fantastic singles. And the beat is nothing short of fire. Dancing to this song is inevitable. Even the teachers might start shaking their bodies to this epic song because that's how fun it is.
Other Classic Songs – Best Party Songs That Always Gets People Dancing – 2022
---
Classic Prom Slow Songs
If you're someone who doesn't care about the song's age and only cares about the tremendous impact it made, then classic prom slow songs are indeed meant for you.
The perfect choice for your next Prom is a timeless classic.
These songs have been loved by so many people through the years, played at many school dances and they will continue to be an important part of our culture as well into the future.
We've chosen some of the best slow and sweet songs by notable artists all around the world that you can sway and dance to have an incredible time with your prom date on your special night.
Timeless Prom Slow Songs
Taylor Swift – Forever and Always (Piano Version)
Christina Perri – A Thousand Years
Ed Sheeran – Perfect
Lewis Capaldi – Someone You Loved
John Legend – All of Me
Ellie Goulding – Love Me Like You Do
Edwin McCain – I'll Be
Aerosmith – Don't Want To Miss A Thing
One Direction – You & I
Savage Garden – Truly Madly Deeply
K C and Jojo – All My Life
Norah Jones – Come Away With Me
Blake Shelton – God Gave Me You
Imagine Dragons – Not Today
Ed Sheeran – Thinking Out Loud
Eve 6  – Here's to the Night

Playing these songs will not only impress your partner but also show your incredible taste in classic music to all the prom participants, increasing your knowledge of music and making you popular.
Other great classic prom songs come from artist like Whitney Houston, Eric Clapton, Righteous Brothers, Kenny Loggins, Lionel Richie, Cyndi Lauper and the Bee Gees. Older songs that have been played at weddings for many years.
Ed Sheeran – Perfect
Truly the definition of a timeless classic romantic love song is Perfect. No matter where you listen to it, it feels soothing and perfect for a beautiful night with your prom partner. You holding your prom partner's hand while this plays in the background would make them feel so special, and that's precisely what you want on that night.
John Legend – All of Me
The songs, All of me, is a classic wedding song without the shadow of a doubt. It has been played on so many romantic occasions, from dinner dates to prom nights, and rightly so. It's such a beautiful composition. And we believe it will be the perfect choice for your prom.
---
The Perfect Prom Night
What's your ideal prom? We think a night where you and your date don't have the time to think about anything but each other – this is what you might consider a fantastic prom.
For that, music is essential. Slow songs for slow couple dancing, fast-paced songs for jumping around and having fun, and upbeat EDM songs for the snack and dinner eating time, will make your magical night worth remembering.
Music is the key to a successful prom. Take our advice and play as many of the songs listed here as you can because they're the best of the best when it comes to the ultimate prom playlist.
---
Getting Ready Before Prom Songs
Prom itself has to be perfect, sure, but the before prom need to go well too. People usually stress a lot while getting ready for prom, and that can cost a lot (Prom Dress, Tux, Food, After Party). Have fun at prom and before prom. That's why you have to choose the right songs for getting ready.
Favorite Prom Songs to Help Get You Ready
Chris Brown – Forever
The Black Eyed Peas – I Gotta Feeling
Justin Bieber – Intentions
Taylor Swift – You Belong With Me
One Direction – What Makes You Beautiful
Bruno Mars – Just the Way You Are
Ariana Grande ft. Nicki Minaj – Side To Side
Fifth Harmony – Work from Home
Chris Brown, Young Thug – Go Crazy
Maroon 5 – Girls Like You
BTS – Life Goes On
Jessie J, Ariana Grande, Nicki Minaj – Bang Bang
One Direction – Story of My Life
Luis Fonsi – Despacito
Nicki Minaj – Super Bass
Akon – Beautiful
Miley Cyrus – Party In The U.S.A.

We've gathered some of the best, fun, adventurous, and upbeat songs you can play while you're getting ready for your magical night because you're going to have a wild night this prom.
Bruno Mars – Just the way you are
What better than celebrating the way you are with this fantastic single by Bruno Mars? "Just the way you are" symbolizes self-worth, happiness, and confidence-the three things you don't only need on your Prom but also throughout your life.
So, put on this song and prep for your big night; you're surely going to have an incredible time.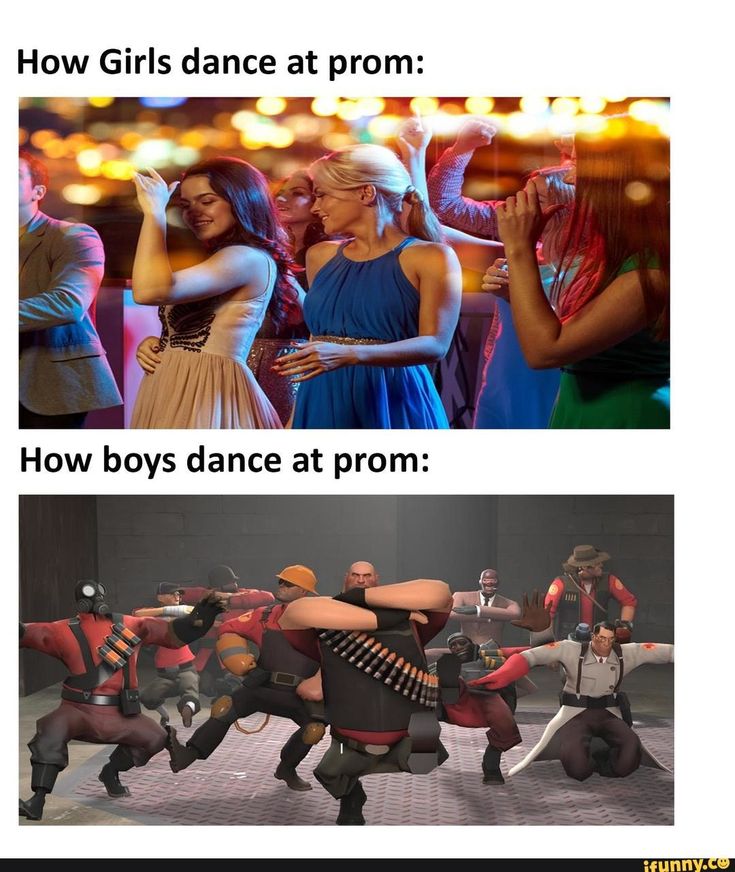 ---
Conclusion
Prom is so incredibly special. The choice of prom songs can make or break your night. From the first slow dance to the last dance. The perfect slow dance song can make anyone's mood better and ultimately make the night worth remembering forever.
That's why with our help, you'll be able to find the perfect song for your Prom playlist. We know you're looking for a good time and we can promise that our playlist will make it worth your while.
---
Read More
School Dance Songs 2022 Exclusive School Dance DJ Song Lists
300+ Best Love Songs of All Time | Romantic Songs from 50's – 2020's
15 Prom Themes 2022 | Fun Prom After Party Theme Ideas
Top 300+ Best Slow Songs of all Time | Powerful Love Songs
Popular TikTok Songs 2022 | Famous Viral Tit Tok Dances
100+ Best Upbeat Happy Songs That Will Put You in a Good Mood | 2022
Best New Sweet 16 Songs | 2022 Birthday Party Playlist | Upbeat & Slow
---
---
---
Pins for Pinterest
If you like what you see, feel free to share some love on Pinterest <3
7 things to do at prom
Trending
Photo

Canva
Prom is not just an occasion to walk a beautiful evening dress, but a very important day.
Just imagine: an entire chapter of your life, which lasted eleven years, ends, and a new one begins. So that you have something to remember, spend this evening correctly. How? Let's talk!
Declaration of love
Photo

Canva
If you have long sighed in love with a handsome classmate, then graduation is the perfect moment to confess your feelings. There are only two options for the development of events: either your feelings will turn out to be mutual, and the end of school will coincide with the beginning of your new love story, or you will simply drop this burden from your shoulders and will walk into a new life with a free heart. And you won't see your classmate anyway, so there's nothing to be afraid of :)
Slow dance
Photo

Canva
Even if you don't have romantic feelings for any of your classmates, slow dancing is still worth it: when, if not today? Choose the coolest guy from the parallel that all the girls of the school went crazy for, take courage and ask him to dance 😉
Let go of all resentments
Photo

Canva
If you have been holding a grudge against your ex-best friend for many years or forever competing with some classmate, graduation is the day when it's time to end your feud.
Why go into a new life with a load of old grievances? Talk heart to heart, forgive each other for everything that happened, and laugh at this whole situation. Perhaps you will realize that you disliked each other in vain, and make friends :)
Dance until the morning
Photo

Canva
Graduation is a holiday when you can not only dance until you drop, but you should 😄 just have fun! Believe me, no one cares about how you dance, everyone will be busy with their own fun :) To make the party a success, take a spare pair of comfortable shoes and band-aids with you - not for you, because they will be 100% useful to one of your friends.
Watching the Sunrise
Photo

Canva
Watching the Sunrise has been a tradition for generations of alumni.
Dance until the morning, and then go outside to meet the dawn in the company of the whole class. Try to realize all the touchingness of this moment: you spent eleven whole years at neighboring desks, and this holiday is perhaps your last joint memory 💔
P.S. But do not be too sad: no one canceled the meetings of graduates!
Learn Vieta's theorem
Photo

Canva
Or the gimlet rule. Or properties of hydrocarbons. Or that very poem that you never learned by heart when you were asked it. In general, figure out what seemed to you the most difficult in the entire school curriculum, and then flash your knowledge in front of the teacher of this subject. A sense of pride is guaranteed for both of you 😉
Take a lot of photos for memory
Photo

Canva
It often happens that during cool parties, everyone completely forgets about photos.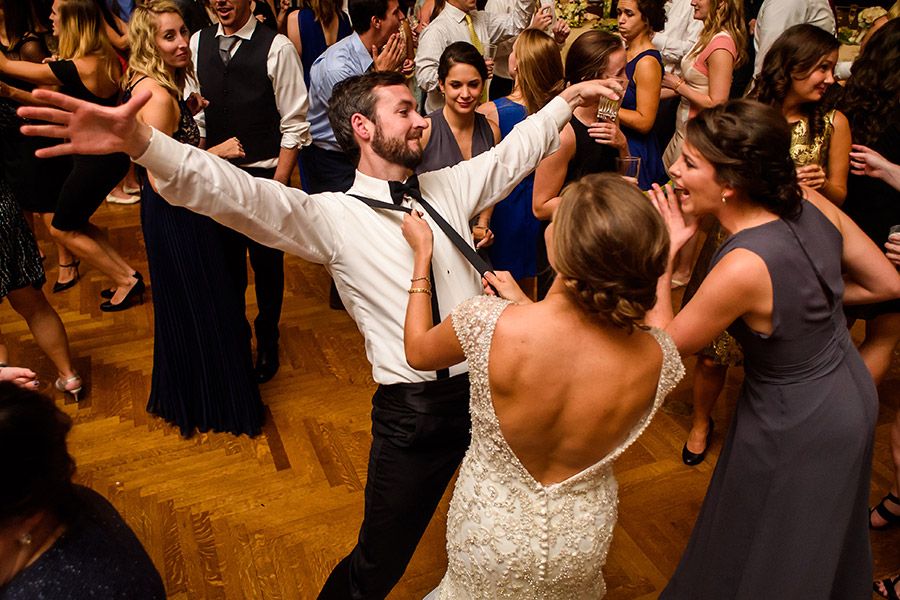 Of course, it is much more important to live this moment in real life, but it will definitely be useful to take at least a few photos as a keepsake: can you imagine with what pleasure you will then review the photos from this magical evening? If your parents are at your party, you can ask them to arrange a reportage in advance :)
Fujifilm Instax Mini 11 Instant Camera
Prom Princess (Amsie Nancy): Main Option
Key:
Font:
TahomaCourier New
The size:
 Introduction: C#m B And I'm dancing alone - prom princess A evenings C#m B Don't even dial, find me by fire A fireworks C#m B And I'm dancing alone - prom princess A evenings C#m B Don't even dial, find me by fire A fireworks C#m B A And I'm dancing one-on-on-on-on-on-on-on-on C#m B A Don't even dial 1 couplet: C#m B A Sad music is loading, the knot is getting tighter C#m B A You didn't call today, "I'm sorry, I'm out of strength. " C#m B And you kiss not my neck, but some A fools hand A C#m Love is such a thing - a bloody shooter. B A Just great, I don't need it A From the bridge to the river weapons Chorus: And I'm dancing alone - prom princess Don't even dial, find me by fire fire And I'm dancing alone - prom princess Don't even dial, find me by fire fire verse 2: In the chest it burns, aches and hurts Instead of a heartbeat, a scream, the rhythm is a breakbeat. Empty dance floor, dancing alone, all couples in the corners. And you kiss not my neck, but some fool's hand Love is such a thing - a bloody shooter. Just great, I don't need it From the bridge to the river weapons Chorus: And I'm dancing alone - prom princess Don't even dial, find me by fire fire And I'm dancing alone - prom princess Don't even dial, find me by fire fire And I'm dancing one-on-on-on-on-on-on-on-on Don't even dial. And I'm dancing. 
Prom Princess Option 2
Key:
Font:
TahomaCourier New
The size:
 C#m And I'm dancing alone E A prom princess F#m C#m Don't even dial E A Find me by fire F#m C#m And I'm dancing alone E A prom princess F#m C#m Don't even dial E A Find me by fire C#m E A And I'm dancing alone F#m C#m E A F#m Don't even dial C#m E A And I'm dancing alone F#m C#m E A F#m Don't even dial C#m E A Sad music loads F#m C#m All tight knot E You didn't call today A F#m I'm sorry I don't have the strength C#m E And you're not kissing my neck A And some fool's hand F#m Love is such a thing C#m bloody shooter E Just super A I don't need it F#m From the bridge to the river weapons And I dance alone prom princess Don't even dial Find me by fire And I'm dancing alone prom princess Don't even dial Find me by fire Burning in the chest It hurts and hurts Instead of a beating heart, I hear a scream Rhythm - breakbeat Empty dance floor I dance alone All couples in the corners And you're not kissing my neck And some fool's hand Love is such a thing bloody shooter Just super I don't need it From the bridge to the river weapons And I dance alone prom princess Don't even dial Find me by fire And I'm dancing alone prom princess Don't even dial Find me by fire And I'm dancing alone Don't even dial And I'm dancing alone Don't even dial And I'm dancing.