How to create a dance portfolio
6 Steps to a Professional Dance Portfolio
Your dance portfolio can make or break your future with a dance company. That's why a well-branded and professional dance portfolio is so crucial to success in this business. Artistic staff will often make a decision about whether they want to see you in class within seconds of looking at your material. So if your portfolio doesn't have everything they're looking for, it's going into the rejection pile. But don't worry, because we aren't going to let that happen.
Dancer Darian Kane
Here's the first thing to remember: you have the qualities that companies want. It's just a matter of confidently framing those qualities in a marketable way. That said, turning in your portfolio and worrying that no one will notice your pristine technique and the subtleties of your performance can be a bit frustrating. That's why I've put together these 6 steps to increase your chances of being invited to company class!
Once you have your foot in the door, all that training and artistic understanding is going to carry you through.
How to Develop Your Professional Dance PortfolioStep 1: Make Things Easy On the Artistic Staff
Are your photos and videos properly exposed? Or will staff have to squint to see if your foot is sickled? You're asking for the time and consideration of a committee by submitting your dance portfolio. Do not add any extra work to that request.
All media should be in focus and clear. Understand that less experienced photographers/videographers will have an uphill battle when it comes to dance because of the low light environment of many stage performances — not to mention the difficulty of capturing movement artfully. Your well-meaning and supportive friend's iPhone video is simply not going to cut it here. Investing in a professional dance photographer and videographer is an investment in your future as a professional dancer.
Step 2: Own the Spotlight
Are you in the upstage right fourth row of the corps? There should be no question of which dancer is you.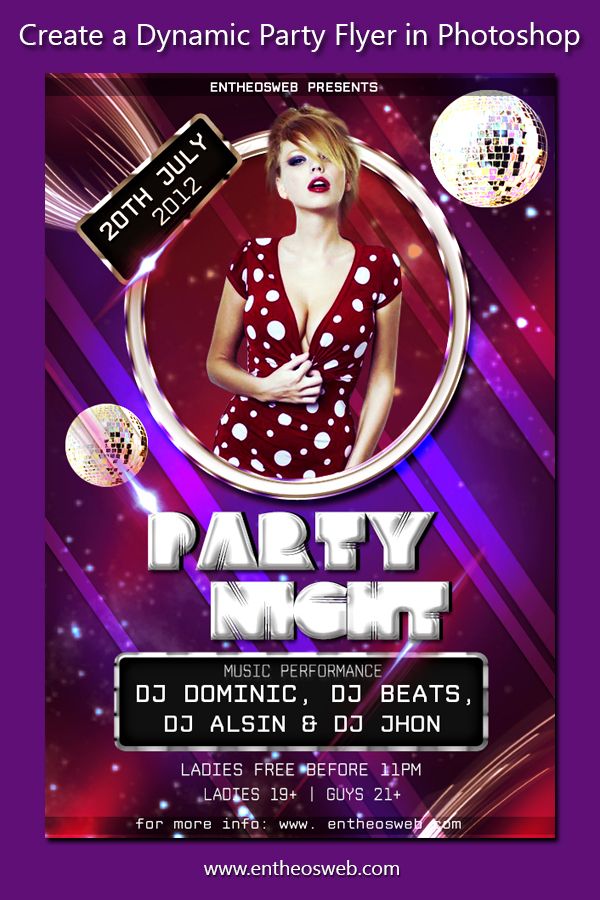 If you don't have front-and-center material where you stand out, this is an opportunity to work with someone to create your vision for how you would like to present yourself.
Pro Tip: Talk to your studio owner, program director, or artistic director about having a photographer/videographer document you for your portfolio during dress rehearsals. You can never count on someone to capture YOUR best moments unless they're dedicated to that specific task. Oftentimes, open communication with leadership about what you need and why will get you the approval you want. 
BalletMet Trainees in George Balanchine's Serenade
©
The Balanchine Trust
Step 3: Feature What Sets You Apart
Do you have a rockin' petit allegro or a powerful grand allegro? Are you a soulful performer? These are elements of who you are and who you will be as a professional dancer. They should absolutely be at the forefront of your presentation as much as possible.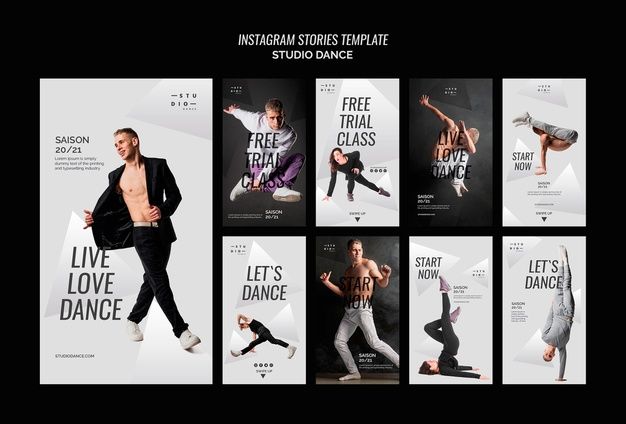 It's important to feature what you're great at, but also those elements of your work that make you unique.
Ultimately, the artistic director of your dream company is looking to bring in a dancer with exceptional skill in three areas: technique, athleticism, and artistry. Your soulfulness, technical skill, and unique style all play into this. The goal then, is to stand out above the rest of the group in each of these ways.
Step 4: Be Consistent
Your resume, cover letter, photos, & videos should all look and feel like they came from the same person. You can achieve this by keeping some basic branding & design principles in mind.
Voice
Are you quirky, vibrant, and charismatic? Maybe you're dedicated, passionate, and driven. What defines you and your work? Take some time to sit down and brainstorm. As you begin putting your portfolio together, make sure that every part reflects that brand voice.
Color Scheme
Building a color scheme specific to your portfolio is another great way to elevate its quality and memorability.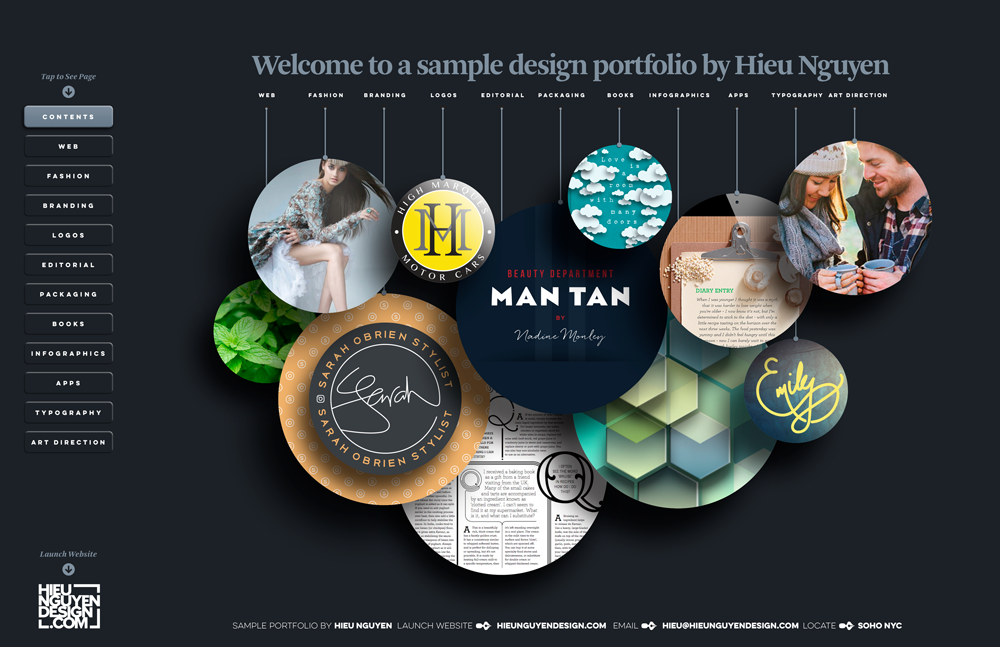 From the accent colors on your resume to the color leotard you wear in your class videos, all of this should play into your branded color scheme. Want some help with nailing down that color scheme? Check out Coolors.
Style
Style comes across in the font choices you make, any graphic elements you include, your leotard cut/design, and the way you wear your hair. Are you Romantic? Traditional? Contemporary? You can convey these messages by properly styling your portfolio.
Step 5: Know Your Audience
One surefire way to get your portfolio rejected is by not including everything a company asks for. At this stage, it doesn't matter how great of a dancer you are. If you don't follow the rules to be seen, they'll never know.
Typical photo requests include a headshot and first arabesque photo. Video requests can be specific enough to include en dehors and en dedans pirouettes in your center pirouette exercises. Be attentive to their requests and make sure you include all of these materials.
I find making a checklist can be really helpful.
Step 6: Research Company Dancers
Research the company you're auditioning for. Pay attention to the dancers they currently employ and the ones they've hired in the past. What qualities do these dancers have? What about them stands out? This is the easiest way to see what the artistic staff of a dance company is looking for.
After you have a sense of the company vision, do a self-assessment. Do you have any of those qualities? You very likely do, and you can give yourself the best chance at being noticed by highlighting those qualities in your materials too. Don't force something that isn't your strength, but if you can do it with grace, catering to the vision of the directors can pay off. This might mean creating different portfolios for each company you audition for.
Still Have Questions About How to Make a Dance Portfolio?
Please feel free to reach out. You've put in the work to become a professional dancer.
You have the ability, the art, and the drive. Your professional dance portfolio is one of the final and most important steps on the journey to beginning your career — be sure to give it the time and attention it deserves. Follow these steps to represent yourself in the best possible light and you'll go far. If you have any questions or would like to schedule a session to get amazing material for your dance portfolio, feel free to reach out!
Featured Image Dancer: Sophie Williams
How to Create Your Portfolio as a Dancer for College Admissions
Present yourself well with these tips to build a great dance portfolio
You have always loved to dance, and being a dancer has been an integral part of your identity. Do you know that you can get your dance to represent you at the elite college of your dreams?
Your dancing abilities could very well be your ticket to a college seat you have been aspiring for.
All you need for it is a portfolio.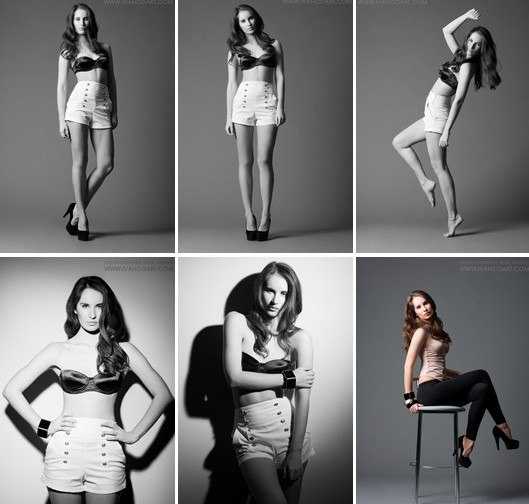 What Exactly is a Portfolio?
How do you make sure you have one that attracts the attention of the admissions team? Let's find some answers! What is a dance portfolio? Your portfolio is an essential part of your self-presentation as an artist. Portfolios are an opportunity for you to showcase compelling images and videos that best captures your training, talent, and preparedness.
Remember, a portfolio is NOT a CV because a CV tends to be shorter and more formal. While a performance portfolio tends to be comprehensive, includes more background information and images and videos of work you have done.
There is no correct template for a dance portfolio. All colleges have different preferences, and so do agents and your potential dance companies.
How to Start Compiling a Dance Portfolio?
A dance portfolio is your visual resume. It can be used to supplement an admission application, even getting selected for your dream college dance team. In short, it's a handy tool which you can use wherever you need to showcase your dancing skills and experience in a quick, easy way.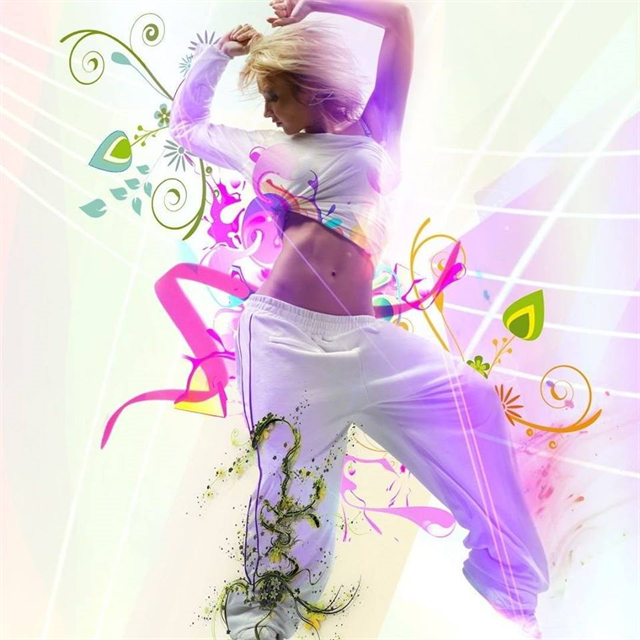 You can't just go ahead, throw together some clips on a phone app and call it your portfolio.
Here are a few things that you should start doing now.
1. Collect Your Dance Clip
Check your phone storage, dig up your hard drive and find all your best work from the past. Ask your friends who made the videos for you. Choreography, performances, concept videos, the works. Recall all the details about each clip and compile it in one folder.
You may need some video editing help to trim down each clip to only the best, most relevant section. Remember to choose solos or the ones where you are in the center or very easily visible. Don't forget to check the quality of the clips too! That high school pep rally video shot on a camera phone? No way!
Also, remember to keep them short- under 10-15 seconds. Most colleges would not entertain bulkier files, and anything more than 5 minutes is undoubtedly going to bore them out!
Work out how you want to organize all this footage, start with your strongest and most recent clips.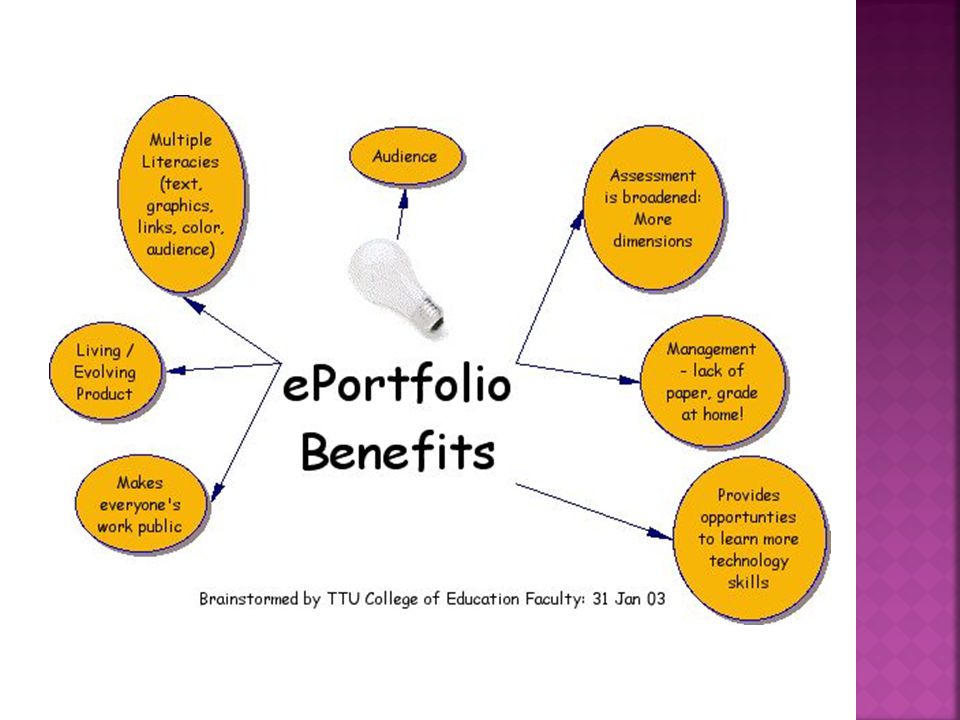 You must be able to hold people's attention for the first few seconds.
2. Make it a Point to Shoot Extra Footage for your Dance Portfolio
It's not just about your past performances. Your dance portfolio must include a couple of clips prepared specifically for college application. You can either self-choreograph it or use a pre-choreographed number which you have performed in the past. Record a new piece ( solo is the way) on a high-quality camera in a nice location- like your dance studio or a gym. Our tip is to speak with your instructor and choose a quiet time of the day. You can do it in the night if the studio has great lights and take the help of a friend.
Combined with your past performances, this latest clip of your dance will showcase how much you've grown as a dancer.
3. Include Impressive Content
Remember to include credits to the original choreographer and also for the soundtracks. You can create a separate slide with these two details along with the description to be displayed before each clip in your portfolio.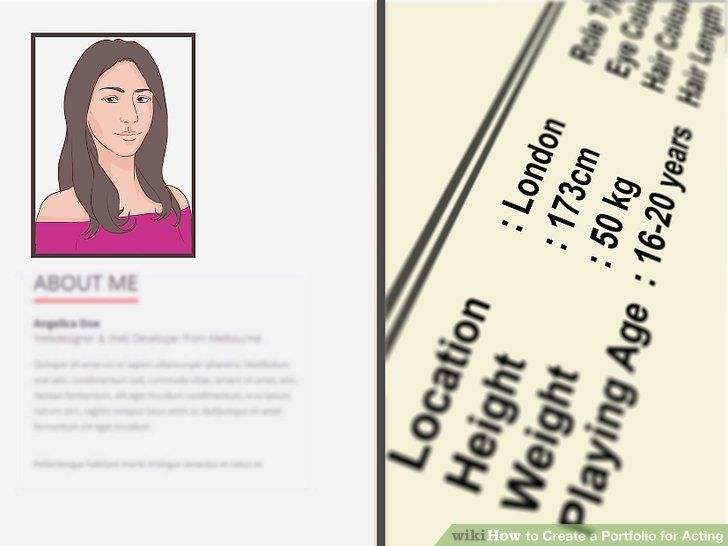 Check out profiles of previous alumni of the college who have got selected because of their dancing portfolios-Understand what they did, and without being a copycat, create something that would appeal to the admissions team. Chances are, the admissions team is going to forward your portfolio to their dance faculty for evaluation. Make sure you have included some elements based on your research about the dance faculty. Our tip is to incorporate different features to keep your portfolio interesting. You may include some quick clips to upbeat music as well as a longer clip with more cinematic qualities in the mix to keep them engaged.
Relevant captions that won't distract from the dancing ( a separate slide or lower center or corner of frames) and including keywords shows your preparedness, professionalism, and experience as a dancer.
Make sure to include your Youtube channel or website details if you have some at the end of the video. This gives the evaluator a chance to watch more once you have got their attention the first time.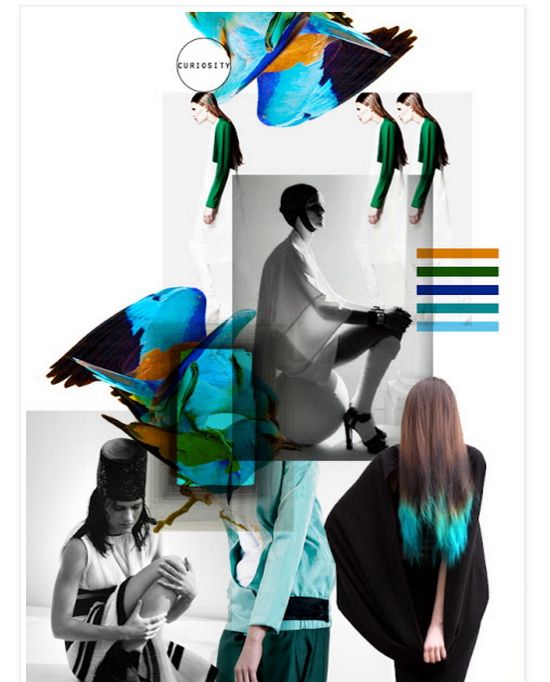 4. Get the Right Music
While you have the old videos of your performances where you can not do anything about the music, make sure that your latest video being prepared has the best music that elevates your performance. You must include a self-choreographed video clip. You will be dancing at your best when it is something original and composed by yourself. It also gives a chance to show your leadership qualities and risk-taking abilities as an artist and as a person.
5. Make Sure to Include Some Photos
You can also add some photos tastefully- (introduce the title, choreographer and music credits on your headshot, for example) into your portfolio. A headshot, a staged shot or even some relevant performance shots are a great combination. You can add them in the clip, or you could save them as PDF documents(this ensures the formatting remains the same, and most uni's don't accept image files any other way) and include it along with your video.
6. Clothing, Hair, and Make-Up
Since you have already sifted through your past videos and selected the best of the lot, this tip is only for the video you would be preparing now.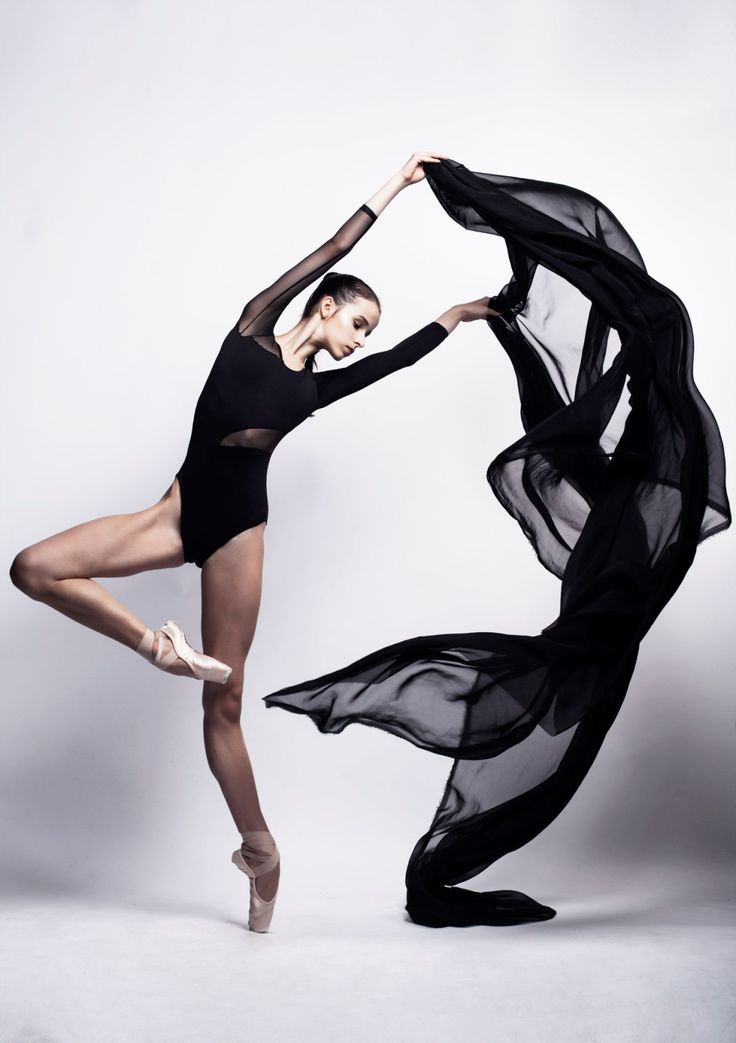 It is imperative, and evident that you look your best. Take some time to think about which dancewear will be most flattering, and which colors work best with your skin and hair tones.
Do you let your hair loose or tie them up? Prepare as you would prepare for an actual on-stage performance. Use the right accessories and styling products.
Make sure you wear your best dancewear, for example, if you are preparing a ballet performance, make it a point to wear your best leotard and tutu set along with your ballet shoes.
Your make up should be enough to look your best in the lights that you will be performing in. Through trial and error, you can find what seems best. Remember, you may not have the same harsh lights as you would on a stage, and too much make up is worse than having no makeup at all.
Some Parting Tips that Might Come in Handy
Before you record the video or go for a photo session, make sure you have practiced the poses that work best for you. The angle of your face, the stance, and minor details like the side of your hair partition all should blend to give a great shot.
Practice with your dance teacher or your dance partner to make sure you have a second opinion on your poses, stance, and moves and to make sure your techniques are as perfect as they should be.
Be honest. You don't want professional videography with special effects on your dance portfolio. Your portfolio is only about your dance. By going overboard and spending a lot of money, you are just going to repel the admission authorities or prove that you are too desperate.
Most dance teachers keep an open mind about the background and skill sets of the applicants. You may have tonnes of certificates of awards to back your claim, but if you do not have the openness, the desire to try new things and showcase your talent in the compact 5-minute capsule, you may not make the cut.
Your resume is as important! Don't rely solely on your performance video; your CV will help provide a context to your dancing skills. Your training choices, affiliation to theater companies, high school dance teams or studios also comes into the picture.
If there are two dancers with similar dance portfolios to choose from, the one with higher SAT scores will be given preference.
Your portfolio is a 5-minute window to your personality. You may or may not major or do a minor in dance once you are granted admission, but your dance portfolio will surely help you make heads turn and capitalize on your skill set as you make it to your dream college.
The structure of creating a portfolio for certification
Today I want to continue the conversation we started earlier about certification. We have already talked about the new attestation rules that have come into effect this year. The second most pressing question that I am most often asked is how to make a portfolio for certification.
It is a bit strange that the administration of institutions does not pay due attention to this issue and does not tell, does not explain to its employees what and how to do in order to pass certification.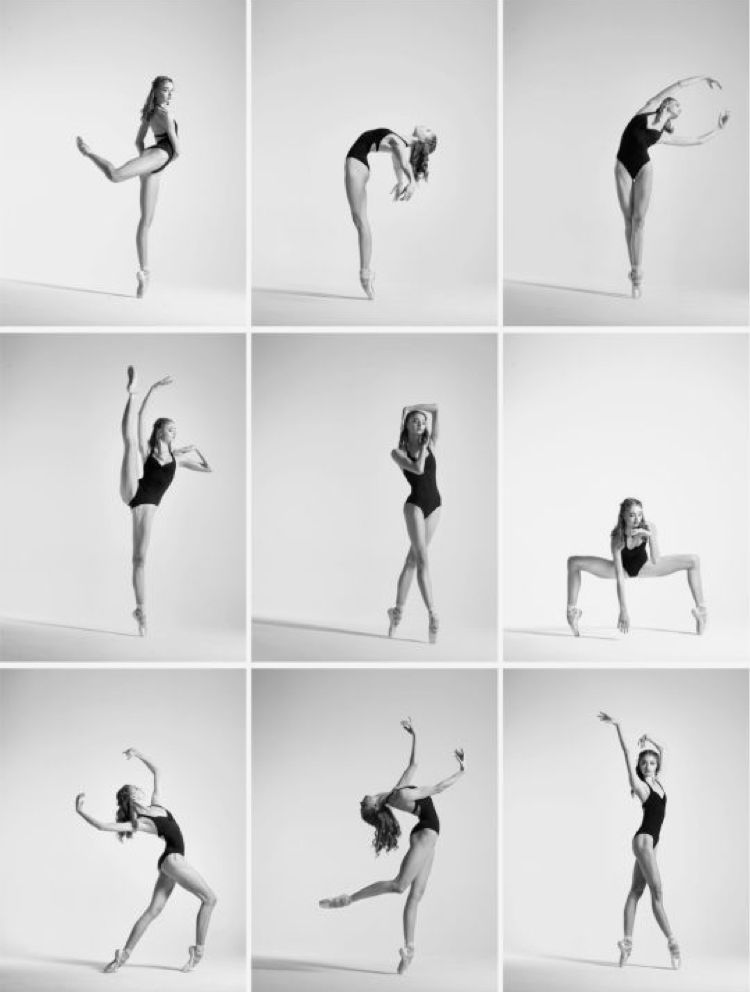 The conclusion suggests itself that either the head teachers and methodologists themselves do not really know this, or they are simply too lazy to bring this information to the attention of workers. Sad…
Let's start to figure it out together.
Portfolio (from the French porter - to state, formulate, carry and folio - sheet, page) - a dossier, a collection of achievements.
The portfolio of the professional activity of a teacher is currently considered as a form of assessing his professionalism, determining his professional competence and performance during an examination for compliance with the declared qualification category.
The portfolio collects a variety of information that reflects the current level of professional activity of a teacher, allowing an expert, colleagues and parents to objectively evaluate the effectiveness of educational activities and its success. The accumulation and systematization of portfolio documents is carried out during the inter-certification period of the activity of a teacher in an educational institution.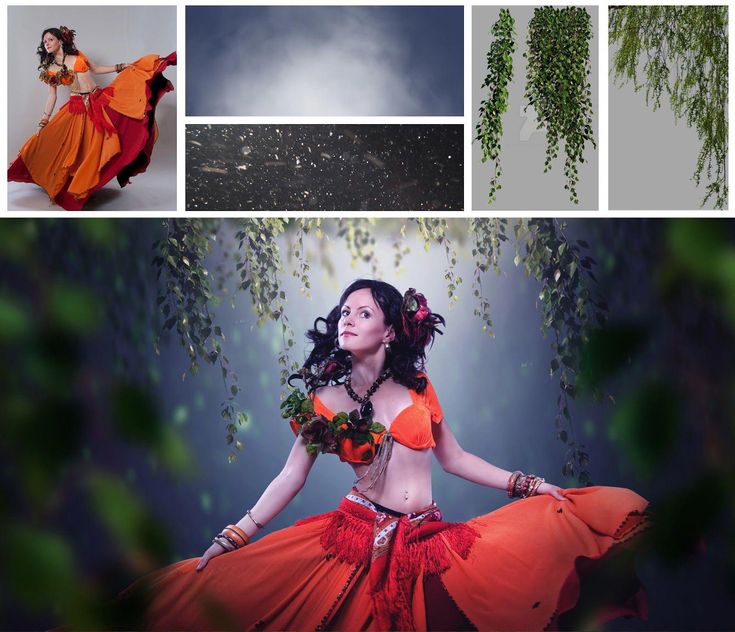 Maintaining a portfolio involves seeing the "picture" of significant professional results as a whole, ensuring tracking of his individual professional growth, demonstrating the effectiveness of his work. The teacher himself selects and forms his portfolio, and also draws it up in a special folder or album.
The structure of the portfolio is represented by the following sections, the content of which practically corresponds to the criteria and indicators of an expert opinion on compliance with a particular qualification category.
1. Title page (Appendix 1)
2. Contents of the portfolio
3. Visiting card of a pedagogical worker ;
by position ___________________
– qualification category _________________
This information is confirmed by copies of documents on education, experience, certification of the teacher.

4. Self-analysis of the activities of a teacher
It is written in free form and can have the following structure: , characteristics of the creative activity of the association, the most significant achievements, problems that have arisen and ways to solve them, prospects.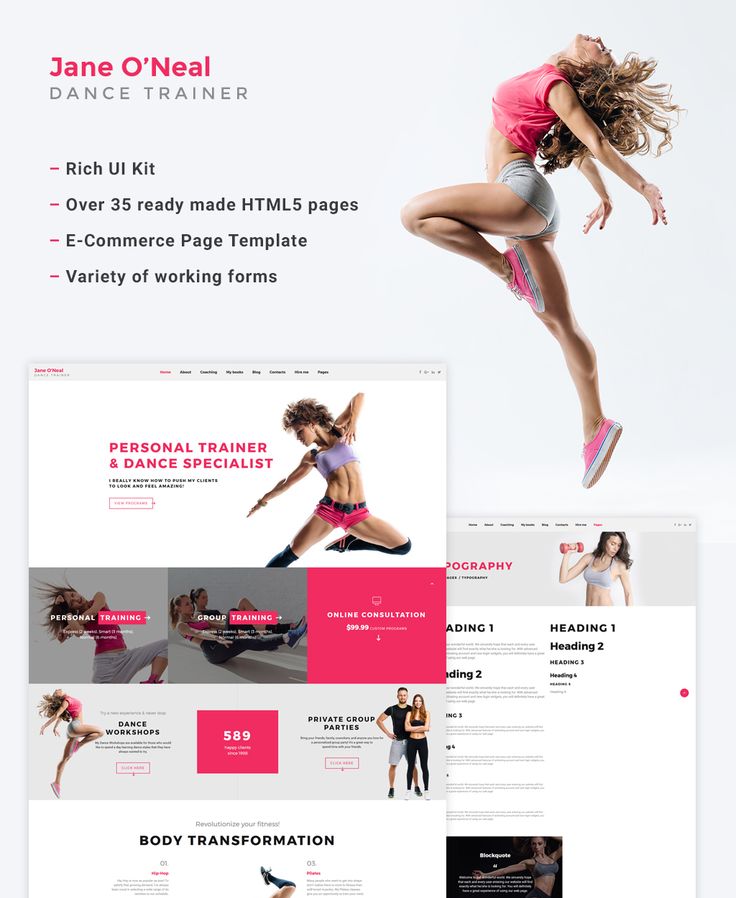 5. Self-education and advanced training
This section contains all data on the forms of self-education, advanced training and professional training used (work in RMO, GMO, participation in seminars, conferences, availability of a methodological topic, training in advanced training courses , additional education, postgraduate studies, doctoral studies) and is confirmed by materials (programs of seminars, conferences, certificates, certificates, certificates, diplomas, thanks, reviews, etc.).
6. Scientific and methodological activities of a teacher (work on generalization and dissemination of their own pedagogical experience)
upbringing, education of children, generalization of experience (give a complete list and attach the most interesting works)
0003
7. Organization of the educational process
The section should contain:
1. Materials on the organization of the educational process:
- educational program
- list of teaching materials for the educational program
- flow charts or abstracts (developments) of classes
- information and analytical cards or other materials of internal control of attendance by the administration, the methodological service of your institution, etc.

- self-analysis of classes
- a list of electronic educational resources used by the teacher (licensed and created independently, creating your own website or website of a children's association, maintaining a professional blog or online diary, etc.).
It is possible to submit other materials at the choice of the certified person.
2. Working with parents
8. The performance and achievements of students over the past 5 years
The section should include:
1. Completed forms used by the teacher to record educational results and the dynamics of the effectiveness of mastering the educational program by students.
2. Achievements of students (submit supporting documents).
3. Continuity of education (entry of students to higher educational institutions, other specialized associations and institutions).
4. Reviews of pedagogical activity and its results.
Materials reflecting the official assessment of a teacher (characteristics, recommendations, reviews of leaders at different levels, reviews of colleagues, parents, graduates, third-party organizations, data from intra-institutional monitoring of the quality of education, publications in the media, TV stories, etc.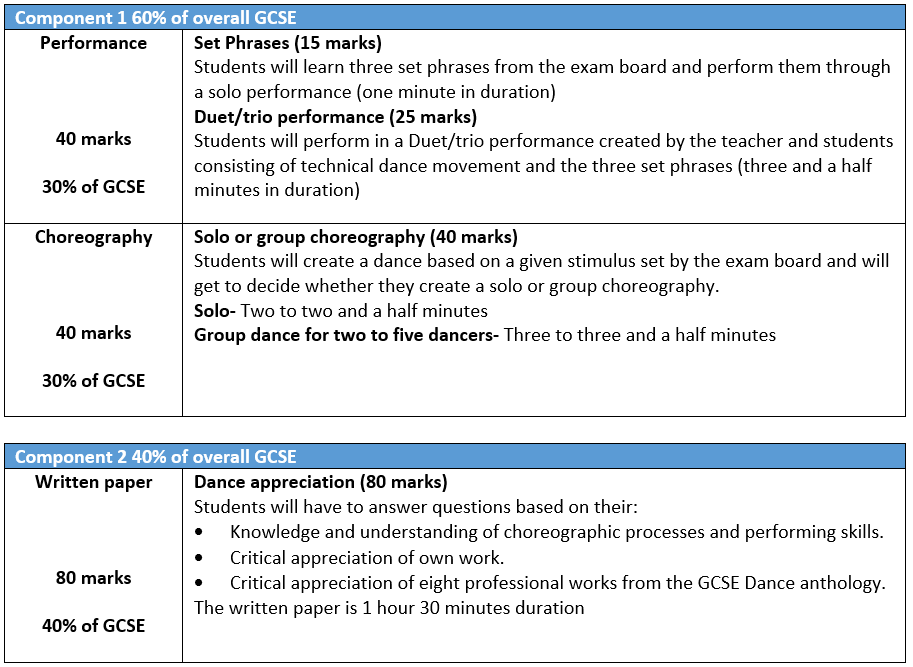 ) are submitted.
9. Personal achievements of a teacher
This section contains all certified documents that a teacher has, confirming his individual achievements: official awards, diplomas of laureates and participants in pedagogical competitions, diplomas, letters of thanks, certificates, grants (documents for receipt), etc.
1. Official awards (attach supporting documents)
2. Participation in pedagogical and professional competitions, reviews and exhibitions (attach supporting documents).
10. Participation of a teacher in innovative, experimental and research activities
The assessee has the right (at his discretion) to include in the portfolio additional sections, materials, design elements, etc., reflecting his personality. Photo materials illustrating the activity (no more than 10-12 photos) can be placed in the portfolio. The folder and the materials collected in it must have an aesthetic appearance, each document is dated and signed by the author (compiler, developer).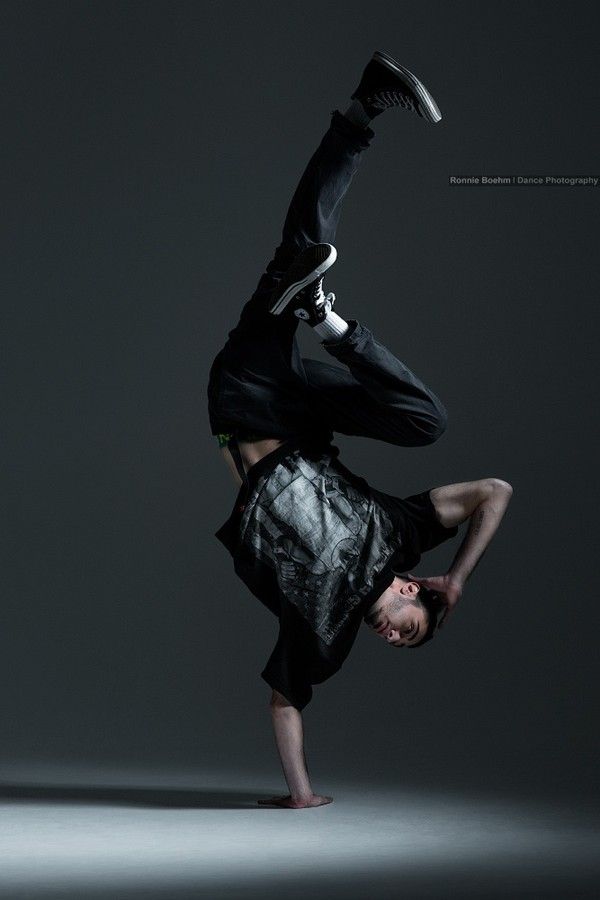 Here's a rough outline of what your portfolio should look like! I hope this information will be useful to you.
P.S. If the material seemed useful to you, click the VKontakte button or "I like it!" (under the article) and share it with friends and colleagues on a social network. Thank you!
Sincerely, Natalya Dovbysh
Choreographers Club
Based on materials from the site www.nsportal.ru
20 templates for the dance school website on Wordpress 2021
Contents
20 templates for a dance school website, dancer portfolio, studio, team on WordPress 2021
1. Arabesque - Pole Dance
2. Arabesque - Ballet
3. Arabesque - Ballet (dark version)
4. Arabesque - Latin American dance
5. Arabesque - Modern
6. Vibez Dance School
7. Vibez Pole Dance
8. Vibez Hip Hop
9. Vibez Latino
90.126 Vibez 1 Children 90.1260003

All templates are from the popular online store ThemeForest. Other collections can be viewed at the link.

1. Arabesque - Pole Dance

Dance school website template with several options. From a technical point of view, all of them are united by a convenient admin panel, one-click content import, adaptability and the use of the main plugins necessary to create a site, including:

Slider Revolution - configures scrolling, back up, other animations;
Schedule - option to record at a convenient time.

Specifically for the Pole Dance WordPress theme, we offer a delicate and sophisticated design with an elegant design that immediately gives an idea of ​​what services are offered.

DETAILS ABOUT THE TEMPLATE VIEW DEMO ORDER HOSTING

---

2. Arabesque — Ballet

The general template provides blanks in the form of a landing page for various topics with a ready-made design that adjusts to the desired mood. The ballet theme is distinguished by noble elegance, which will really be associated with the noble art of classical dance due to the delicate color scheme, well-chosen fonts and thematic images.

Do you want to learn how to make websites?

To save money on development or make money building websites for others? Recently, I recorded a new course "Perfect Wordpress Website" and "Landing in Elementor", where I told you a step-by-step plan on how to create cool websites.

I have been developing for more than 7 years, I earn more than 50 thousand a month on sites and I posted all the technology of how to make such sites in the course.

Read more about at .

DETAILS ABOUT THE TEMPLATE VIEW DEMO

---

3. Arabesque – Ballet (dark version)

For fans of dark designs, the Arabesque business card multi-template offers such an interesting look for the future dance school landing page. This option is also designed for the theme of ballet, due to the dramatic color scheme it looks even more expressive. An extremely effective block for a short video is provided.

DETAILS ABOUT THE TEMPLATE VIEW DEMO

You may be interested in: 25+ templates on the theme of yoga, meditation, retreats - open the collection A beautiful couple in matching costumes becomes the center of the design - it is also worth noting that all the graphics are attached along with the template, you can save them on your own resource. Background parallax effect and also themed photos. Conveniently located form for recording at the right time. The business card looks professional, the code is adaptive.

LEARN MORE ABOUT THE TEMPLATE VIEW DEMO

---

5. Arabesque - Modern

An energetic solution that makes maximum use of the possibilities of sliders and videos, while maintaining adaptability for mobile devices. When scrolling, new spectacular frames appear thanks to the maximum use of the possibilities of the Revolution Slider plugin pre-installed in the collection. The WPBakery constructor will help you change the color scheme, put your own videos. The fonts are adapted to Cyrillic, a huge collection of universal Google styles is included.

DETAILS ABOUT THE TEMPLATE VIEW DEMO ORDER HOSTING

---

6. Vibez Dance School

Business cards and landings for dance schools are often offered as sets for different types of this art to make multi-landing. First of all, you should pay attention to the admin panel:

convenient Event Calendar for recording;
Timetable - for selecting time, not only by days, but also by hours;
provides store functionality and WooCommerce adaptation.

Internal pages are provided: about teachers, course features, blogging, contacts. Convenient shopping cart functionality and viewing additional products.

MORE ABOUT THE TEMPLATE SEE DEMO

---

7. Vibez Pole Dance

A colorful and slightly provocative blank for Pole Dance courses and strip plastics. Bright colors go well with each other, setting the right atmosphere. Lots of interesting animations and effects provided by the built-in Revolution Slider plugin. Intuitive design, there is integration with social networks.

MORE ABOUT THE TEMPLATE SEE DEMO

---

8. Vibez Hip Hop

As you might guess, a template for hip hop or break dance. The black design with light elements sets the right mood for a brutal "street" dance. The possibilities of parallax scrolling and other effects are also actively used. A calendar is already provided, it is easy to sign up for the right time.

MORE ABOUT THE TEMPLATE SEE DEMO

---

9.

Vibez Latino

A colorful template for teaching Latin dance is made in the traditional black-red-white gram for this theme. A nice animation of the main page of the stasis is accompanied by a call to action, sign up for classes. Further, with the help of block design, fashionable in 2021, it is proposed to explain the benefits, you can offer a trial lesson.

MORE ABOUT THE TEMPLATE SEE DEMO

---

10. Vibez Children

A special option for children's dance classes, where several ready-made "packages" are immediately provided - for example, if you choose one, two or more classes, individual training. Neutral light design, nice pictures, you can use them "as is" or change them in the Visual Composer constructor.

MORE ABOUT THE TEMPLATE VIEW DEMO ORDER HOSTING

---

11. Bard

Templates for theater or dance studio. It is possible to both use it as a landing page and connect internal pages - a team, methods, teachers, video portfolios from speeches. Among the useful elements of the admin panel:

Tickera - plugin for purchasing tickets;
Slider Revolution - animations;
Shortcodes for roles, directing and other elements of productions;
800+ Google fonts.

Powerful responsive design with interesting color schemes, video backgrounds and other modern layout features. See also: Templates for the theater website - open a selection.

MORE ABOUT THE TEMPLATE VIEW DEMO

---

12. Bard Portfolio

Aesthetic landing page for the portfolio of a professional dancer who is also involved in training. It is an interactive resume with options for inserting a video in the role of a hero image, an advanced gallery, a story about your achievements. The one-pager can be expanded if desired, the layout of the blog functionality and other internal pages is included.

DETAILS ABOUT THE TEMPLATE VIEW DEMO

---

13. Educator

WordPress multi-template for various educational resources. Included:

9 complete sites - with internal pages;
bbPress plugin for forums and discussions;
Timetable - for recording;
6 packs of icons.

All designs look neutral and versatile and are easy to customize with the built-in Visual Composer plugin. WooCommerce integration and online sales capabilities are provided.

LEARN MORE ABOUT THE TEMPLATE VIEW DEMO

---

14. BeTheme

Very popular multi-theme with designs made by Behance professionals. It features not only a powerful external design, but also competent approaches to UI / UX, all the nuances of internal pages are provided. There are more than 400 options in total, among which there are many interesting versions for dance studios.

MORE ABOUT THE TEMPLATE VIEW DEMO

---

15. Bridge

Another universal multi-pattern, without which no selection can deservedly do. The thing is that there are 376 complete website developments in the set, including internal descriptions, contacts, blogging blanks. Demos are made by experienced coders and load quickly on computers and mobile devices. A complete set of settings - from the visual editor to SEO-responsiveness.

DETAILS ABOUT THE TEMPLATE VIEW DEMO ORDER HOSTING

---

16. Dance

The simple name indicates the theme of the template, and indeed it is a narrowly focused niche development with a pleasant light design, white background and a few bright accent pictures. Universal template suitable for any dance studios. The admin panel offers:

Events Schedule - for easy recording;
Visual Composer - the authors emphasize that this traditional plugin is more convenient than Elementor (Elementor), although it can also be used;
Slider Revolution - all the latest animation features.

The template is adaptable not only for mobile devices, but also for Retina-monitors due to its high resolution. Integrated with the social network Facebook.

DETAILS ABOUT THE TEMPLATE SEE DEMO

---

17.

The7

Despite the name, the multitemplate includes not seven, but more than forty sites developed from and to, including the main internal pages. More than a thousand settings and options, six main plugins for visual editing, animations (Slider Revolution), GoPricing for online trading under the WooCommerce platform. Already translated into 10 languages, including Russian, as you can see by the word "Hello" in the advertising layout.

DETAILS ABOUT THE TEMPLATE VIEW DEMO

---

18. Dance School

Bright color WordPress template for a dance studio business card, featuring an abundance of additional graphics made by experienced designers. It also offers 11 header options, the main plugins - from the "Calendar" for easy recording and the WPBakery visual editor for fine-tuning to MailChimp, which allows you to send newsletters to subscribed customers. Six types of embedded blogs.

DETAILS ABOUT THE TEMPLATE SEE DEMO

---

19. Dance Studio

The template of the same name with the previous one, also has a pleasant design, this time in colors that are not too bright, comfortable for the eye. Included:

inner pages — all main pages are ready, additional ones are being completed according to the finished grid;
Timetable, Events Calendar — sign up for any date and time;
WooCommerce plugin is a complete marketplace right away.

The color scheme is configured online, and you can always change pictures and other elements.

DETAILS ABOUT THE TEMPLATE SEE DEMO

---

20. Emanuella

Russified dance school template offering a selection of plugins (sliders, visual settings, time and date) in one set called Cherry Plugin. The design is as versatile as possible, easy to adjust to the desired task. Clean code, SEO-optimization, all elements are prepared for Cyrillic.

DETAILS ABOUT THE TEMPLATE VIEW DEMO ORDER HOSTING

---

21. Jupiter first version

Owners will appreciate the solution with design, colors, the ability to use any fonts, including Cyrillic.

DETAILS ABOUT THE TEMPLATE VIEW DEMO

---

22.

Jupiter second variant

More "light" charming theme with beautiful fonts, interesting color combination. The developers have provided the possibility of dividing the offer of services into classes - for example, for children, for adults, for beginners and experienced, it is also possible to offer various dances - from classical ballet to various modern directions and styles. All these tables and prices are already made for use.

DETAILS ABOUT THE TEMPLATE VIEW DEMO

---

Dancing is a popular pastime, and many people successfully replace fitness, especially for those who find regular sports too boring. Training can be a profitable business that requires a minimum investment. It is enough to purchase one of the templates and use it to create your business card website.

You may be interested in: 30 templates for a site about sports, fitness on WordPress

Have questions about premium templates? I have prepared for you an article with answers to frequently asked questions on premium topics (purchase, configuration, etc.