Jim capaldi oh how we danced
Jim Capaldi – Oh How We Danced (Vinyl)
A1
Eve

Organ – Steve Winwood

Organ – Steve Winwood

3:43
A2
Big Thirst

Guitar [Electric] – Paul Kossoff

Harmonica – Dave Mason

Guitar [Electric] – Paul Kossoff

Harmonica – Dave Mason

5:30
A3
Love Is All You Can Try

Guitar – Steve Winwood

Guitar – Steve Winwood

3:30
A4
Last Day Of Dawn

Guitar [Electric] – Paul Kossoff

Percussion – Rebop Kwaku Baah

Guitar [Electric] – Paul Kossoff

Percussion – Rebop Kwaku Baah

4:40
B1
Don´t Be A Hero

Guitar [Electric Solo] – Dave Mason

Guitar [Electric] – Paul Kossoff

Guitar [Electric Solo] – Dave Mason

Guitar [Electric] – Paul Kossoff

6:00
B2
Open Your Heart

Bass – Rick Grech

Drums – Jim Gordon

Organ, Vocals – Steve Winwood

Percussion – Rebop Kwaku Baah

Saxophone [Electric] – Chris Wood (2)

Bass – Rick Grech

Drums – Jim Gordon

Organ, Vocals – Steve Winwood

Percussion – Rebop Kwaku Baah

Saxophone [Electric] – Chris Wood (2)

4:07
B3
How Much Can A Man Really Take?

Bass – Trevor Burton

Congas – Rebop Kwaku Baah

Drums – Mike Kellie

Flute – Chris Wood (2)

Guitar [Electric] – Paul Kossoff

Piano – Bob Griffin

Bass – Trevor Burton

Congas – Rebop Kwaku Baah

Drums – Mike Kellie

Flute – Chris Wood (2)

Guitar [Electric] – Paul Kossoff

Piano – Bob Griffin

5:25
B4
Oh, How We Danced

Guitar [Electric Solo] – Paul Kossoff

Guitar [Electric Solo] – Paul Kossoff

4:30
Recorded At – Muscle Shoals Sound Studios
Recorded At – Island Studios
Printed By – Mohndruck Reinhard Mohn OHG
Pressed By – Sonopress
Bass – David Hood
Drums – Roger Hawkins
Engineer – Brian Humphries, Jerry Masters
Graphics – CCS (2)
Guitar [Electric] – Jimmy Johnson (4)
Photography [Cover] – Neal Preston
Piano, Organ – Barry Beckett
Producer – Chris Blackwell
Producer, Vocals, Guitar, Piano – Jim Capaldi
Single sleeve cover
Rights Society: GEMA
Matrix / Runout (Side A stamped): C 86031 A-1// Made In Germany
Matrix / Runout (Side B stamped): C 86031 B-1// Made In Germany
| | | | | | | |
| --- | --- | --- | --- | --- | --- | --- |
| Recently Edited | Oh How We Danced (LP, Album, Gatefold) | Island Records | 86 031 IT | Germany | 1972 | |
| New Submission | Oh How We Danced (LP, Album) | Island Records | 6396 015 | France | 1972 | |
| Recently Edited | Oh How We Danced (LP, Album, Winchester Pressing) | Island Records | SW-9314 | US | 1972 | |
| New Submission | Oh How We Danced (LP, Album) | Island Records | ILPS 19187 | Italy | 1972 | |
| | Oh How We Danced (LP, Album, Gatefold) | Island Records | ILPS 9187 | UK | 1972 | |
Edit Release
All Versions of this Release
New Submission
Buy VinylSell Vinyl
Have:14
Want:17
Avg Rating:3 / 5
Ratings:1
Last Sold:
Lowest:€7. 00
Median:€7.00
Highest:€7.00
kill-o-zap.de, RECORDSCOUT
Report Suspicious Activity
Jim Capaldi - Oh How We Danced Album Reviews, Songs & More
AllMusic Rating

8

User Ratings (0)
Your Rating
Overview ↓
User Reviews ↓
Credits ↓
Releases ↓
Similar Albums ↓
Share on
Oh How We Danced Review
by Stephen Thomas Erlewine
Jim Capaldi began his solo career just as Traffic had reached their peak, releasing his solo debut Oh How We Danced in early 1972, not long after the high-water marks of John Barleycorn Must Die and The Low Spark of High Heeled Boys.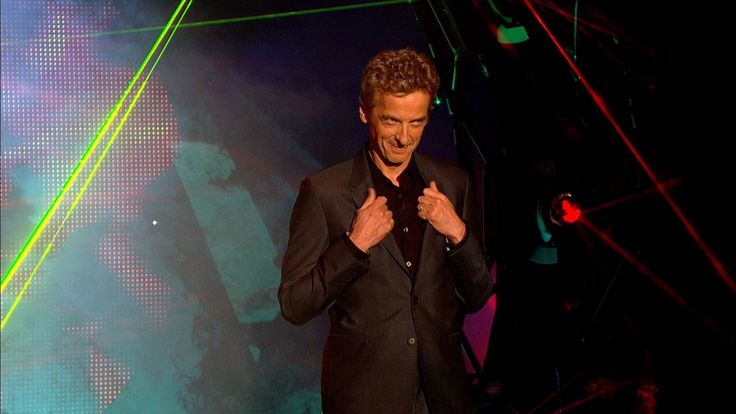 Oh How We Danced isn't so much a break from Traffic but a detour, one where he's joined by then-current and former bandmates (Steve Winwood and Dave Mason, respectively), assisted by Free's Paul Kossoff, the Move's Trevor Burton, Rick Gresch, Jim Gordon and the Muscle Shoals Horns, among other rock luminaries. In feel, this isn't much different than early-'70s Traffic, but the album is quite different in form, relying less on the winding, jazzy improvisations than well-worn, soulful grooves, given heart and by both the Muscle Shoals Horns and Kossoff, who particularly tears it up on a drastic reworking of the Al Jolson-written title track. For as much fire there is here and elsewhere ("Love Is All You Can Try" works up a good head of steam), Oh How We Danced is distinguished by its mellow vibe, generated by the genial familiarity of the players, Capaldi's sweet, unassuming voice, and the emphasis on his set of strong songs instead of the virtuosity of his musicians.
Track Listing
Sample
Title/Composer
Performer
Time
Stream
1

Eve

Jim Capaldi

Jim Capaldi
03:39
Amazon
2

Big Thirst

Jim Capaldi

Jim Capaldi
05:27
Amazon
3

Love Is All You Can Try

Jim Capaldi

Jim Capaldi
03:23
Amazon
4

Last Day of Dawn

Jim Capaldi

Jim Capaldi
04:34
Amazon
5

Don't Be a Hero

Jim Capaldi

Jim Capaldi
05:58
Amazon
6

Open Your Heart

Jim Capaldi

Jim Capaldi
04:04
Amazon
7

How Much Can a Man Really Take

Jim Capaldi

Jim Capaldi
05:21
Amazon
8

Oh How We Danced

Jim Capaldi
04:28
Amazon
blue highlight denotes track pick
Oh How We Danced Album Information
Release Date
February, 1972
Duration
37:25
Recording Date
December, 1971
Recording Location
Island Studios, London, England
Muscle Shoals Sound Studios, AL
Submit Corrections
Album Moods
Dramatic Literate Passionate Searching Ambitious Rollicking Sophisticated Technical Triumphant Wistful Freewheeling Sparkling Whimsical Gritty Meandering Quirky Sprawling Trippy Laid-Back/Mellow Organic
Album Themes
Open Road Hanging Out Freedom Small Gathering
Four reviews for PLAY magazine (2001): Jim Capaldi, Macy Gray, John Hiatt and Elton John
JIM CAPALDI
Living On The Outside
Steamhammer / SPV 085-72512 CD
>>> > (5/5) PLAY RECOMMENDS
What times have come - the listener needs to be explained who Jim Capaldi is! Well, for those who are late for the rock feast of the 60s - 70s, let's explain: Jim is a singer, drummer and co-founder (along with the famous keyboardist and vocalist Steve Winwood) of the famous British band Traffic, which during their seven-year career ( 1967-1974) greatly expanded the perceptions of the general public, mainly across the Atlantic, about the limits of the complexity of arranging simple pop hits.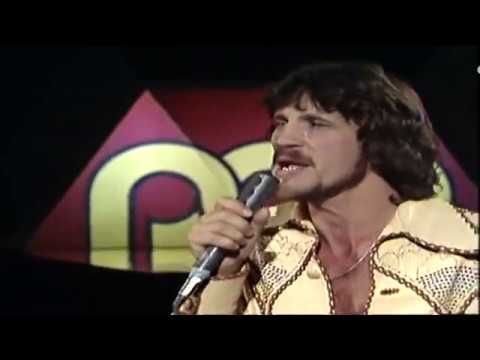 But, of course, Traffic did not play any pop, but rather sophisticated material, which remained the standard of mainstream rock for all eternity. Here is the latest solo, God knows how many since 1972 the creation of a 57-year-old rocker, if not doomed to fall into the rock pantheon, then in any case will amuse the hearts of both people who are not indifferent to classic rock in the narrowest sense of the word, and newcomers to Dire Straits (whose songs are very similar to the blues-fueled title number and hard-hitting "Good Lovin'") and Gary Moore, whose guitar we can hear on the R&B pop "Heart Of Stone". The veteran rock hero's guest list doesn't end with Gary - you can hear the inevitable Steve Winwood keyboards, Ian Paice (Deep Purple) drums and Paul Weller (ex-The Jam) guitars, and George Harrison himself playing solo on the fast hit "Anna Julia. Jim's amazing experience allows him to arrange simple musical themes quite freely - the hard rock "We're Not Alone" looks borrowed from the repertoire of the same Gary Moore of the mid-80s, and the keyboard pop-hard "Riding The Storm" could have been written in any time, but always be an appropriate hit.
Why, that last characteristic can be applied to Living On The Outside as a whole!
MACY GRAY
The id
Sony Music
>>>> (4/5)
There is an opinion that Macy Gray is just a one-day star in the fashionable style of caramel vocal R&B. No, her new album is proof of the exact opposite! Any other singer with such a small and, let's face it, peculiar vocals would probably be confused on the modern stage - however, Macy knows perfectly well what the strength of her music should be. Of course - in the roots! And the roots of the creativity of truly serious singers of this style are clear what are the flawless vocal soul of the 60s and the powerful instrumental component of real funk of the 70s. Plus, of course, remarkable in its stylistic accuracy, digressions into pseudo-hippie choral compositions ("The World Is Yours"), pure blues ("Freak Like Me", which still takes mid-tempo funk as a basis) and a good standard pop ballad of the 70s ( "Sweet Baby").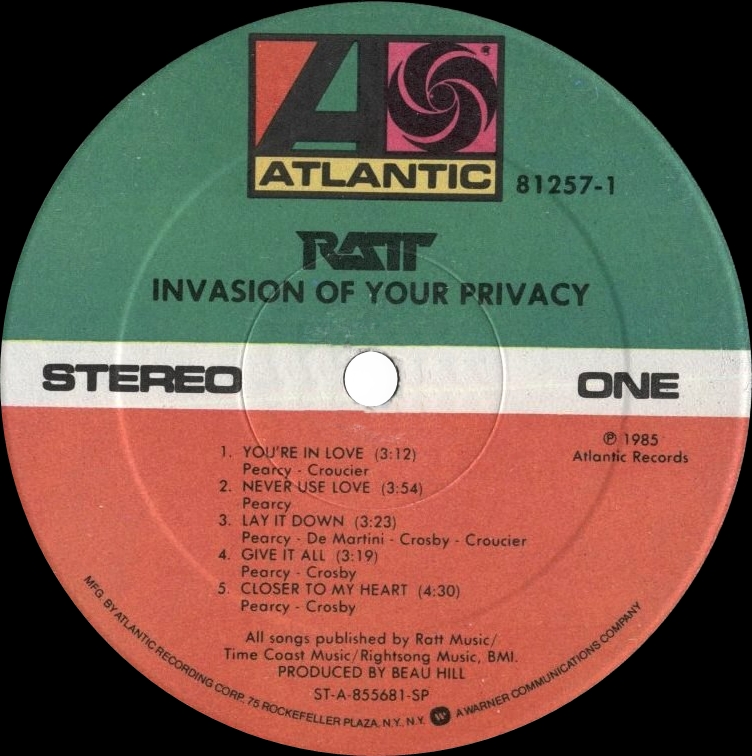 But, of course, it is the most powerful funk from mid-tempo to slow that rules the ball here, led into battle by an absolutely elephantine bass guitar - in combination with such instrumental revelations, Macy's voice sounds unusually contrasting and fresh. And the extremely emotional combination of funk with guitar boogie in the really outstanding number "Psychopath" clearly shows to what heights the modern pop scene could rise if it took as its ideological basis not sleepy vocal pop, but really cheerful and groovy music of flared and carefree 70s. No, these heights are conquered - even if personally Macy Gray.
JOHN HIATT
The Tiki Bar Is Open
Sanctuary / BMG SANCD » Sanctuary Music Group has been diligently maintaining the reputation of the last resort of harsh hard rockers and metallers for the past year. But to resist the modest charm of John's songs, which are at the junction of simple American pop-rock of the 70s, classic blues and rhythm and blues, country and western and pop psychedelics and "conversational blues" from the 60s, it is theoretically impossible , not practically - which, apparently, happened to the managers of Sanctuary.
If you like, John returns with this CD the honor and dignity of the unfairly forgotten term "mainstream rock" - because in the last 15 years, everything has been called mainstream, from electronic new wave to suicidal guitar alternative. Yes, "The Tiki Bar Is Open" is a true mainstream rock album, and not without hits - such here are undoubtedly "Everybody Went Low" and "All The Lilacs In Ohio" combining pop melody with loud rock and roll guitars , as well as the titular piece, impeccably stylized as old-fashioned rhythm and blues. And it's impossible to live without lyrics - pop blues "My Old Friend" and dizzying rock ballads "Something Broken", "I'll Never Get Over You" and "Come Home To You" hint at the possibility of white dancing until you drop. Such dances are not mentioned by chance: all 11 songs of the CD are an impeccable soundtrack to carefree idleness in some cult institution of the 70s, like the Los Angeles Dino Bar & Grill, but only at the moment when there are no touring rock stars of the first magnitude in the city.
ELTON JOHN
Songs From The West Coast
Mercury / Universal
>>>>> (5/5) PLAY RECOMMENDS
"People's artist won't play badly." This invective, once addressed to Elton John by some odious character, has just received confirmation in the form of another Maestro studio album. One can only wonder how, in 32 years of his very eventful career, Sir Elton has not yet had time to compose all the melodies that he turns out to be able to come up with. And, contrary to all, including my own, predictions and suspicions, "Songs From The West Coast" does not carry a drop of trendy alternative sound. On the contrary, Sir Elton would not be ashamed to record such an album at the first peak of his career - back in the mid-70s. Already opening the album, the typical mid-tempo powerful hit "The Emperor's New Clothes" (and the similar piece "I Want Love") dot the i's - ladies and gentlemen, you are listening to another classic Sir Elton John album! Melodies of rare beauty and dramatic richness, absolutely amazing sound and old-fashioned pop-rock song structures - this is the recipe for creating not just one hundred percent commercial work, but also a truly eternal album for every sane listener "for every day and hour".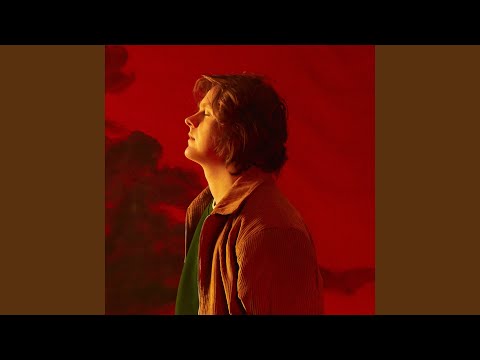 There are, of course, those special highlights that have always raised the work of Sir Elton to a level inaccessible to other artists - elements of honky-tonk and country-and-western in the simple "Birds" and rather straightforward borrowings from the creative heritage, unfamiliar for an artist of this level Billy Joel, Elvis Presley and Bruce Springsteen in the monumental tragic ballads "American Triangle", "Original Sin" and "Ballad Of The Boy With The Red Shoes". And the powerful pianistic boogie "Wasteland" and the true British retro song "This Train Don't Stop There Anymore" make you forget about all the eccentricity of Sir Elton's person and bow in the deepest bow to this great musician of the 20th and 21st centuries.
Capaldi, Jim about TRAFFIC, the 60s, acid and MUMMY TROLL
"Maybe it meant something. Maybe not: too much water has flown under the bridge... but no explanation, no hodgepodge of words or music ... or memory can't change the feeling that you were there and alive in this nook and cranny of time and the world.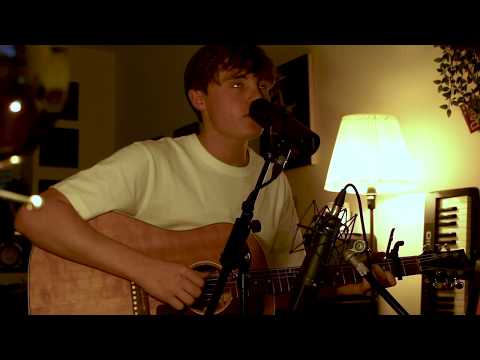 Whatever that means... from time to time, the energy of an entire generation bursts forth in a delightful bright flash, the causes of which none of the contemporaries can truly understand, and, digging into the past, they never explain what really happened... "Hunter S. Thompson "Fear and Loathing in Las Vegas" (further fragments and epigraphs - from the same place)
I remember this time, yes. But why doesn't it remember me? If you are a little "shifted" in the 60s, you are no different from other mirrors - for example, I dreamed of the TRAVIS "Sing" video long before they wrote this song, and it was not a video - just a beautiful complex illustration, torn out with meat from a book that no one will ever write. Yes, now it's probably fashionable to chew on the 60s. "Pranksters" have been reprinted again, a book about LSD has been released, white as a mushroom - fu, disgusting! What emotions are left? there are three types of attitudes to the problem. Or rather, they are stages.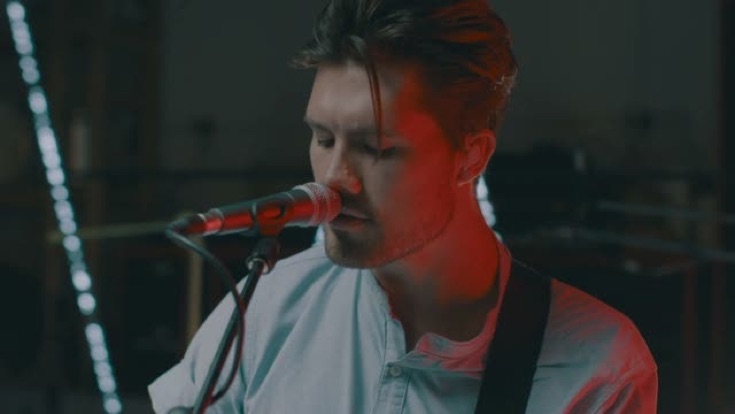 At first, you just plunge into the magic: the museum-naphthalene, oiled with miraculousness and improbability, the feeling of your involvement in this world of atmospheric melodies and undiluted sky. It is so unreal that you can place yourself to any of its points - it will withstand. Yes, the Ringo wand, which the good guys will let you hold, will expand your consciousness more manically than any LSD, Morrison will willingly answer questions that have not been asked yet (what is difficult for him?), and PINK FLOYD albums with Papa Barrett will be both the House and the Fireplace, and the Chimney with a cozy sweet smoke. Then, when you grow up, you begin to realize your own reality and that this time was in fact. Everything was, and someone was lucky to be there directly at the moment you are interested in. Cruel. Then normal skepticism and maximalism appear: you boldly compare Lennon's solo albums with LZ albums not in favor of the first, although in childhood you would have scratched out the eyes of someone who tried to say that there was someone more talented than John.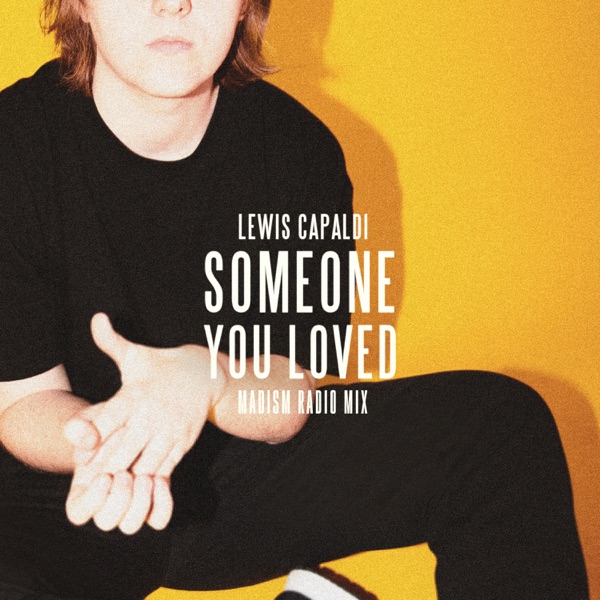 Then enlightenment comes - you become yourself, and that time becomes a Moment of Freedom or a detail of History. You seem to be even. And the music no longer bites, and LZ can almost be compared with LIMP BIZKIT, except that Morrison stopped coming at night - so what, others come: many of my friends have been having dreams lately with the participation of Red Chili Peppers. And the balance of beauty is still intact (and it never is), and the objects are adequate to their shadows, and even Paul McCartney's new album alternately seems either a foul language or a cute lyrical picture.
...But there is also such a nasty thing as "flashbacks". It seems that you have already "departed", the freshly painted and tarred roof does not let in torrential acid rains - and then after a while you are knocked down by that same "golden wave" - ​​your legs are tangled, your tongue crackles electrically in your mouth. Who said music doesn't expand the mind? Nobody spoke? Auditory hallucination, sorry guys, let's continue our conference.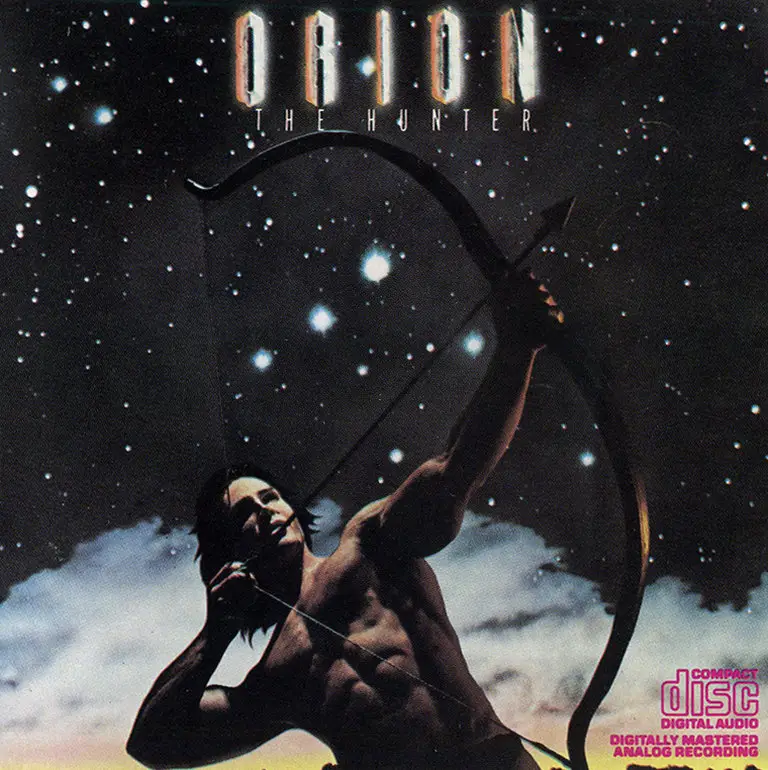 Because that's not what I'm talking about. In fact, this is an interview (I think so) with the musician of the long-disintegrated TRAFFIC band, Jim Capaldi, who is actually not a TRAFFIC musician at all, but a generally recognized solo artist, recently released an album, and wrote a bawdy rhyme on the cover like (free translation): "All sorts of Snoop Daddy and Puff Doggy have bred, they don't know John Lee Hooker, but they're like gods right now, they have cool cars, they have a cool outfit, I'd give them a lemon bucks for an ORIGINAL hit!"
"The old man doesn't like modern music," I thought, dialing into some German hotel (tour, recording) to the legendary percussionist TRAFFIC, because, whatever one may say, even the same Ringo in the first place -- an ex-Beatle, no matter what color you paint him.
..."Jim, why "a lemon of bucks for an original hit"? Don't modern musicians have any new ideas, new thoughts? Jim, maybe you were just kidding? Maybe you're tormented by nostalgia for something you've never was, after all, someone once said: "If you remember exactly WHAT it was in the 60s, then most likely you were not there.
"Maybe this is just a phrase accidentally dropped by your subconscious mind? don't like it, out of everything there is now?0013
...He answers in a Northern English accent. Somehow it sounds exactly like a Liverpool accent. I don't know if you understand me, but it felt like you were talking to a character from the movie "Help" - all these funny intonations, in a Lennonian way, into the phone, melt your heart, pour it into a pan and start frying cauliflower on it . Here is the answer to all questions.
Jim Capaldi: "I didn't mean all of them. Mmm. I really like TRAVIS. English. I like their album. I like the song "Sing". imagine nothing more organic than the banjo. You know, a good song is a good song. And good music is good music."
...Three or four phrases is the RIGHT person, some kind of momentary "switching on", and it starts to become sad and beautiful. What followed was a detailed, space-spinning conversation—whether with a Legend of Psychedelic Music, or with a ghost born from a simple line from a song—only I was the ghost, and reality could only be recorded on tape.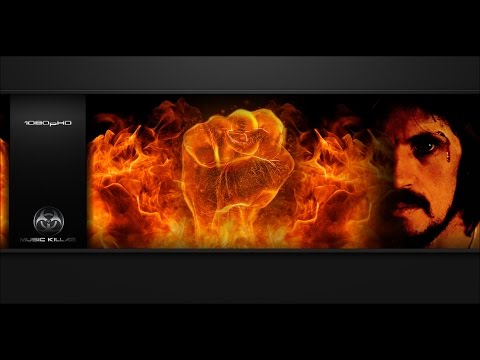 It seems we have found a common language. If you don't find music, it finds you. It's simple. And if you disagree with him (and there are a lot of strange things here) - please, everyone has their own opinion ...
Music that transcends time
-- I was listening to your album, "Living On The Outside". He is so simple. Light coloured. Atypical for the 90s. It reminded me most of all of GREATFUL DEAD's last work, when Jerry was still alive. There is also a lot of light, something so elusive, unearthly. Not so much the music as the feeling.
-- Wow!!! Thank you. Jerry would be happy for me. Haha!
-- ...I thought that some people are going the other way, trying to experiment with modern fashion pieces. Like Jeff Beck on his latest album - electronic guitar, wild, computer. Have you even thought about it?
-- (in a soulful, negative, and wise voice) No, no. That's not mine. Haha. Everything you can do in electronic music is not everything you can really DO.
No, I don't think there's a lot of bad music these days. Something I like. But a lot of it sounds, it just sounds so commercial, so pop culture oriented, that you can't help but feel it. I'm tired of pretentious, commercial music that has no... structure. I'm tired of this dust. I'm tired of artists who can't say anything. I watch the MTV awards - these are some unrealistic ceremonies, everyone tries to dress in such a way that they write about him that he is the most stylish, everyone pretends that he loves everyone, everyone pretends to be someone he is not, some "boy groups" and "girl gangs", all this emptiness, they dance - everyone dances, soooo! I'm scared. I'm sitting here in a hotel watching MTV and I'm scared. Haha. Everyone is dancing. And nobody does anything. So tell me - do you know at least one young artist who is trying to DO something?
-- What about OASIS, BLUR, RADIOHEAD... and many others that I think are actually doing something real? In general, if you take the whole of Britpop.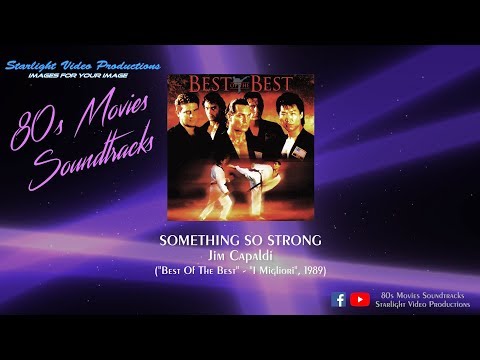 Modern progressive rock. A lot of everything. Non-commercial.
-- No, I'm not talking about cult bands, I'm talking about mass, absolutely mass music that sounds on the radio. Previously, the same PINK FLOYD were mass pop music. Now there is some distinction. Cult music and mass music. Muck. So much nonsense that I can't listen to for more than twenty seconds. I can't stand it, just hearing...nothing...very few, few good things that people now LOVE and are therefore popular. OASIS and RADIOHEAD? Yes, they are trying to somehow get out of this classification. But I still don't feel like myself.
-- There are a lot of wonderful musicians on your new album -- Ian Paice, George Harrison, Paul Weller. Have you worked with them before, or did you choose them for some special reason?
-- I've worked with George before and I liked it. Weller I always liked as a musician, we played together at some parties, and I thought: I'll invite him to play on the album.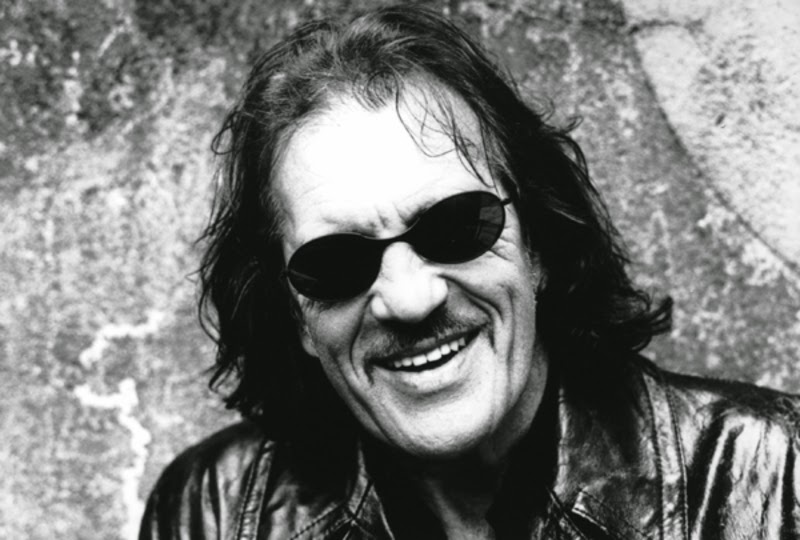 -- Weren't you afraid that they would bring something too personal to the album? Weller "Jem" will be smeared, Harrison will be too recognizable ... but I already know why you did not invite Jeff Lynn to do sound engineering. (The phrase about Lynn was not spoken aloud. - Approx. Aut.)
-- Of course, everyone brings their own emotions, their own expression. But it's good. All guitarists are different, each has its own expression. But if you're just doing some rhythm on a typewriter, you might sound like me. And if you play the guitar, you will be different from everyone else. The guitar is one way of expressing personality. Gary Moore is radically different from Eric Clapton, and Harrison is different from both. And it's beautiful, it's wonderful.
-- What are you most proud of in the new album?
-- Message. message. I managed to express this message that I "live outside". I like how all the songs are performed, I like the music. It's very simple, very open -- and that's what's hard to catch.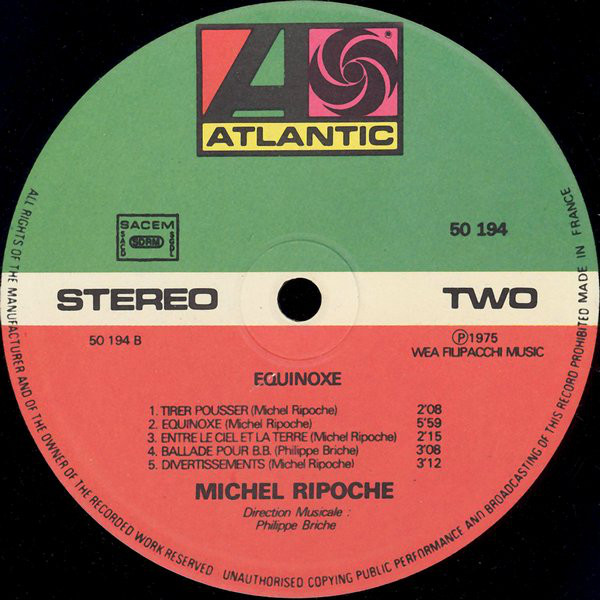 Everything You Wanted to Know About the 60s: What I Asked Jim
"There was this fantastic feeling that everything we did was right and we were winning. Our energy just prevailed. And it was pointless to fight - on our side or on theirs. We caught that magical moment: we raced on the crest of a high and beautiful wave ... "0008
-- You and TRAFFIC were literally among the first to start playing psychedelic music, "acid rock". I don't know if the concept itself has changed much. It is believed that this is music that was composed in a drug trip or one that should be listened to in an expanded state of consciousness. For some reason, I always thought that psychedelic music is one that in itself becomes equivalent to any hallucinogen. You were there inside. What was psychedelic music like for you? What was she?
-- Well... The word "psychedelic" originally comes from the phenomena associated with taking "acid". There is no escape from this.
The only change is that now "acid" is taken in a completely different way than then. Therefore, there is no real psychedelism.
-- Does that mean you took LSD, lots and lots of LSD, and then wrote music?
-- Well... I think so. You know that it is. SO IT WAS. Ha ha ha! And what is it like, for example, to know that your parents took "acid"? I'm your father, I guess, huh? (no, Jimmy, rather even become a grandfather. - Approx. enthusiastic and fly away from the ripped roofs. author) Ha-ha! When I say that, it's not strange to you, is it?
-- I'm not surprised. I have the impression that at that time the whole world was under LSD.
-- Yes, but how can a modern young person, some teenager, feel if he is told that his boring, old "ancestors", "washed", in his opinion, people once listened to wild music and swallowed LSD? Will he believe? Yes, his roof will be torn off - but he will not understand this! It's unbelievable, it's strange... but you see, what WE did, what our generation did, it was so much more refined, so much freer and wilder, just crazy, and much more original and real than anything that what is happening now.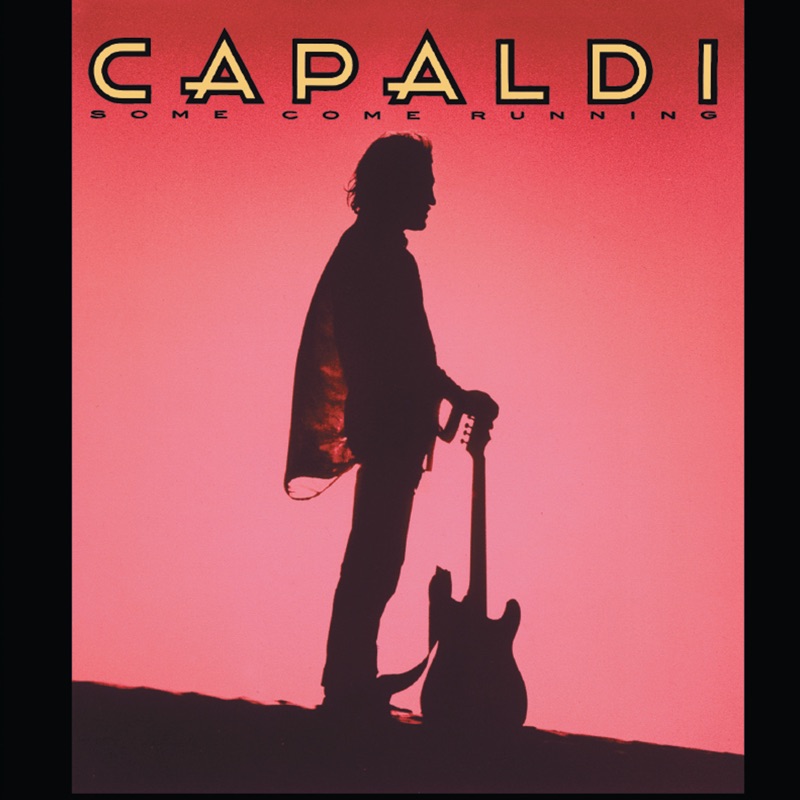 .. that is simply unbelievable. Then we could do everything. Literally everything. And change the world with one song too. This is a strange difference. Because my parents were the non-drug generation, the Frank Sinatra generation, you know?
-- Do you remember the wildest, most magical period of your time with TRAFFIC?
-- Probably the period when we hung out with Jimi Hendrix. We were very close friends. And we often played together, jammed, just drank beer when he didn't understand something - he was younger than us - we taught him everything we knew, and he taught us. We met very often, were very attached to each other. Some of his songs were like a tribute to TRAFFIC, we felt those moments when he reflected our influence in his music, and it was great! And some of the guys from TRAFFIC played in Hendrix's band, helped him record. And I played a concert with him. It seems to be his last concert. At the Albert Hall. But then again, it's not just about him, you don't have to sigh so enthusiastically - although I understand you, seriously.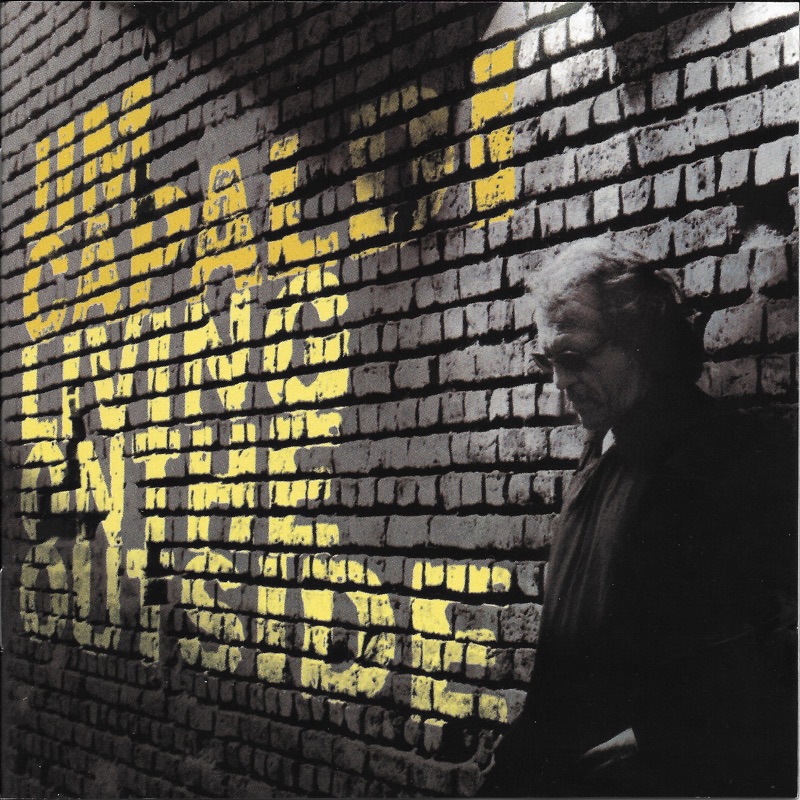 In fact, there were a lot, a wonderful lot of just fantastic, incredible people around! Santana, GRATEFUL DEAD, JEFFERSON AIRPLANE, we were very friendly with them. We played with DOORS a lot of times, with Jim Morrison. Just having fun together. For us it was not some kind of legend. I'm so disappointed with today's music culture! Because we were building something Great -- and now it's something commercial. We made MUSIC. And not in order to get fame, money, popularity. We played her because she was the most real thing in the world. We lived everything we did. We lived this music. It was very serious for us. And now it's all a joke. I have hope that something will change. Because you know, Robbie Williams, who yells: "I'll entertain you!", I'm not entertained at all. I don't know how he entertains you. For me, it's all so non-adrenaline, not crazy. There's no danger in him, in Robbie Williams. He is not a rebel. You understand me?
-- I haven't listened to much Williams. I was bored.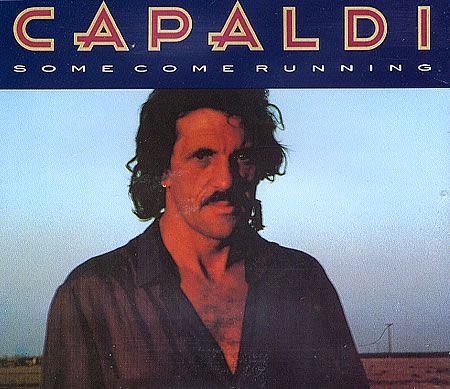 Just boring. What's with the adrenaline?
-- Exactly -- boring to DEATH. Ha ha ha! That's it! Snoop Doggy, Puff Daddy, SPICE GIRLS - how can you compare them to Hendrix? Britney Spears - have you seen her? This is HORRIBLE! I'm scared when I see her - it seems to me that the end of the world is approaching, my eyes go dark! You understand, Jimi is like a god compared to all of them! I'm not against electronic music, because we are always progressing, mobile phones, the Internet, that's the usual progress. But the music is just played with electronic technology, there's not much real creativity in it -- fancy recording and lots of effects don't mean the music is good. Because the music has to come from you, from your head, not from the car. Ideas are born in the head - you can use the computer for recording, processing, please, this is normal, but the ideas must be primary. There is no emotionality. You can't express feelings with a drum machine. The guitar is live. When I play drums, I put emotion into it.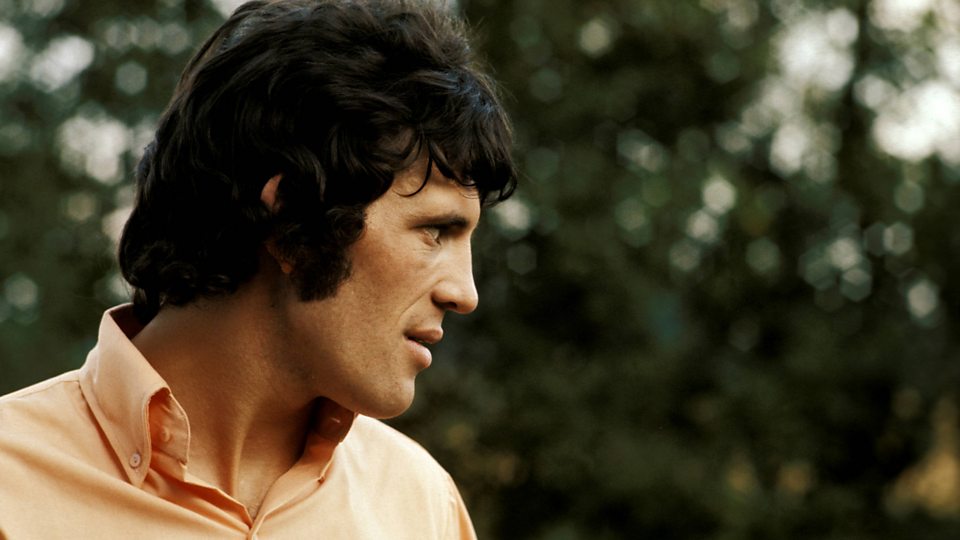 I feel like a performer. If you listen to electronic music, you hear not how a person speaks to an instrument, but how a machine expresses his thoughts. This kind of music won't talk to you. She won't tell you much. That's what my lecture today is about, dear children. Haha! So to say, to help your readers!
-- You have known many people who are now something of a legend to us. Who would you call your teacher? Who has had the greatest influence on your development?
-- Bob Dylan was a big influence on me. And John Lennon.
-- (dead voice) Have you seen him?
-- (soothing tone) No, no, calm down. I knew Bob well, but I saw Lennon a couple of times, but we didn't communicate closely - he influenced me with music. I'm friends with all the other Beatles, George helped me record the album, sometimes we call Paul.
-- Have you talked to another Birmingham legend -- MOVE?
-- Yes! I knew them very, very closely. Jeff Lynn is, you could say, my childhood friend.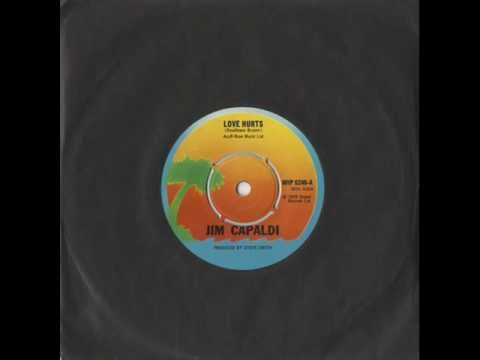 We are still friends. Do you know MOVE?
-- Not personally, of course, but I listened.
-- That's great! I thought everyone forgot about them! By the way, I recently saw Lynn, we hung out together in '97 in California. He is a very sweet, kind person. He's a great friend, Jeff.
-- What is your favorite TRAFFIC album?
-- "John Barleycorn". The music itself, and the time when we were a trio. It was a very cool period.
-- In those days, each group carried a specific idea. That is, it could be associated with a very specific thing. What was TRAFFIC's Thing, how did they differ from others? Who were they, what were they?
-- I think the special TRAFFIC Thing is the ability to mix. It's eclectic. We took the best from many styles - from jazz, folk, blues, soul. We could do very different, often opposite things, create unique combinations. And we wrote very specific things that were even too difficult for a lot of people.
-- The group broke up. Was it some kind of breakup or a natural process where everything just went away on its own?
-- I think it was too early. We were supposed to separate, yes... but a little later. We could do more. I'm still sad and I wish we could do a little more. Because I think what we did in music was too important.
-- And when you did TRAFFIC's "reunion" with Steve Winwood in '93, did you want to finish what you didn't manage to do then - or was it just a nostalgic act? Did you want to do something new or remember something old?
-- I'm just tired of making solo albums. I thought how beautiful it would be if TRAFFIC stayed a little longer. If people can hear TRAFFIC one more time. Including those who were born after the breakup of the group - if they have a chance to hear it, why not use it?
-- Was it the same group? Is it so?
-- No. And the people were different. It was just me and Steve and Roscoe -- from the '74 period when we wrote When The Eagle Flies.
And Chris Wood, who we started with, died about twelve years ago.
-- What did you take away from your time with TRAFFIC to your solo career? What was the main thing you learned in this group?
-- The main thing I've learned is to listen. Truly listen and play. And do not play without listening to everything that is happening around. And play the music the way it wants to be played. Pay attention to everything. Be simple. Don't talk too much. To be nothing more than what you are.
-- Do you often listen to yourself?
-- Yes, it happens. I like the first song from the new album "Living On The Outside". Rhythm, groove (we never found an equivalent to the cutest word from the 60s "groove". Probably because no one speaks like that anymore. Or does not play. - Approx. auth.) - I listen to it many times. During the recording, I played drums and some guitar. In this song, I said everything I wanted to, I like the simplicity in it and that's it.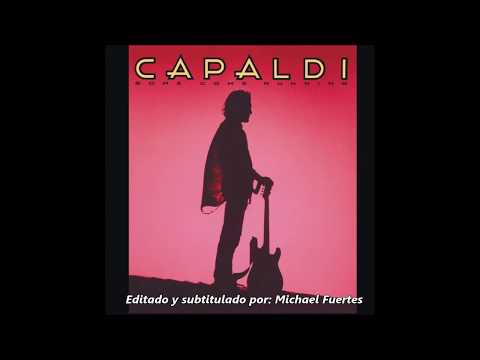 -- Doesn't it bother you that after your really long solo career, many people only treat you as a member of TRAFFIC and ask about the old days, like me, for example?
-- Oh, it's all right. I can only reach the people who need me to reach them. And then you can talk about everything. I like to compare that time and today. Now music is a completely different phenomenon. Another role. It's something huge, there's too much of it. It's like the Titanic compared to a tiny boat. In the 60s there were few bands, there were many People. Now there are a lot of young bands, no one cares at all. Everyone's goal is to break through, to break into people, to achieve some kind of publicity, to prove something, to ruin the life of competitors, because you need to release a CD, find money for a video, you have no chance to grow as a person, you need to spin, look for a producer, fight with anyone, step on your heels. And then we did our GENERAL thing. Not for money. Actually, I think when you have a lot of money, you get dumber.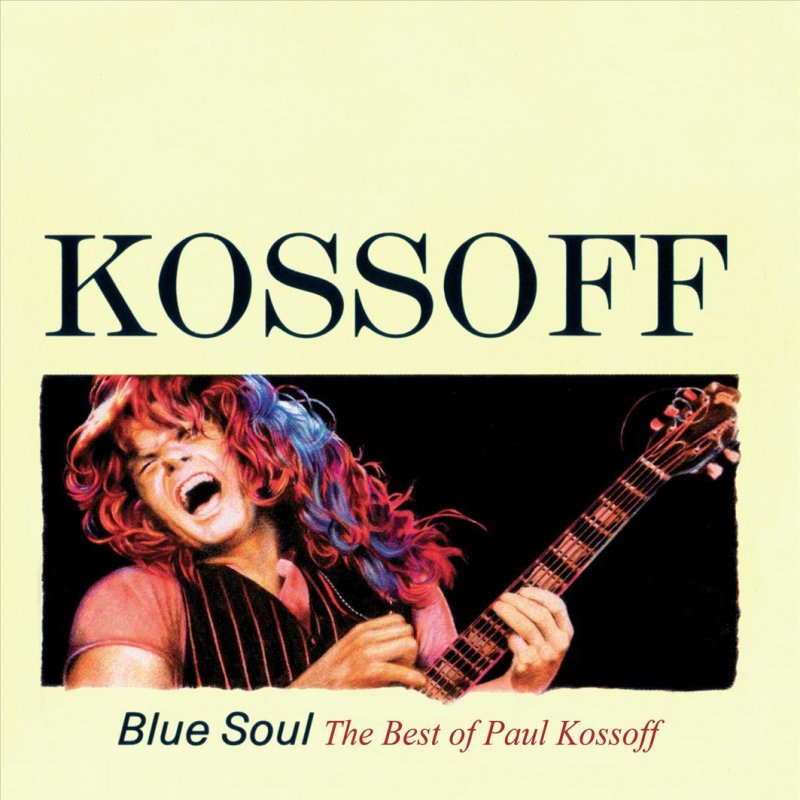 -- Can you name three of the greatest albums of the last century in your opinion?
-- Of course. I think it's... "What\\\\\\\\\\\\\\\\\\\\\\\\\\\\\\\\\\\\\\\\ \\\\\\\\\\\\\\\\\\\\'s Goin On" -- Marvin Gaye. "Astral Weeks" -- Van Morrison... "Blonde On Blonde" -- Bob Dylan.
-- The Beatles have been forgotten.
-- Of course, yes, "Sergeant". And Revolver. Of course. The Beatles and Jimi Hendrix. Add it to the list too.
Everything the 60s wanted to know about you: what Jim asked me about
"-- Look out the window," I said.
- Why? "Shoot her," my lawyer said.
"Not now," I said. "I want to study her habits."
-- How old are you?
-- (answer)
-- Wow! You surprise me! And you don't listen to Britney Spears? Oh my God, I didn't know...
-- It's not really me. Here, in Belarus, they listen to good music. Think young people don't like DOORS? How they love it too! It's probably all you've got there.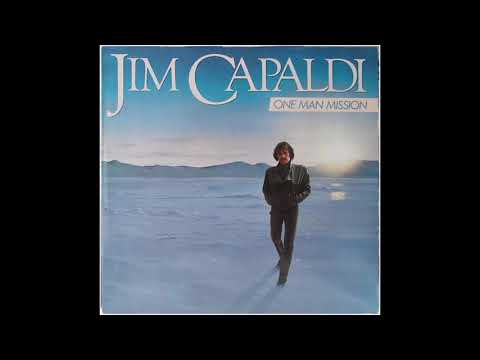 We don't have MTV, we have a different mindset, we still have Beatleman teens going to Beatleman holidays. Seriously.
-- !!! (emotions, vibes) Do you know such a group MUMIY TROLL?
-- Mmmm. (shock) You mean the Russian band?
-- Damn it, yes, from Vladivostok! They are my friends, very good. They recorded in my studio. They worked in Germany, together with me. They wrote an album there. I really liked them. They invited me to Russia. I then thought that in Russia they make cool music, real music. MUMIY TROLL has wonderful songs, Ilya has a very, very unusual voice. I thought he sings like that on purpose, I listened attentively to his usual speech, and it turns out that he speaks like that in life (he tries to say something in Lagutenko's voice, then tries to sing "Flow away." - Approx. Aut.) It's clear, Yes?
-- Great. I just didn't expect.
-- Have you tried LSD?
-- No. As long as I have enough music. I don't even know if it's ever worth trying.
Time is not the same. It `s naturally.
-- I'm not trying to persuade you. But sometimes it seems to me that every intelligent, thinking person should probably try LSD before the age of 25. Just to understand who you are, which way you are going - right or wrong. "Acid" is a very, very interesting experience. It definitely changes the angle you look at the world from. Ha ha ha!
-- JIM, little kids are reading us!
-- And I'm not talking to children, I'm already telling you. The interview is over, you can't save the Emtivish teenagers, but some can still be saved, and that's what I'm doing now! I can't say it's bad: LSD is death. Because I'm lying. My experience, by the way, was quite unique. I suddenly felt everything at once. "Acid", LSD, she kind of took me apart, but put them together in a different order. I suddenly became aware of everything that was happening around me - nature, people. It just doubled, enriched my perception. It was very interesting to be in this place, in my own mind and state of perception of the world under LSD.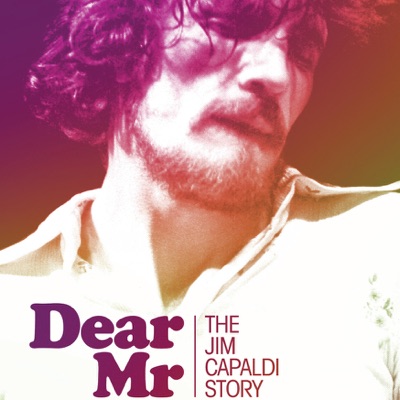 It was a very, very rewarding experience! Highly! Because it was an experience that I would have never had in ANY other way! It just added a different experience to my usual one. In the 60s it was something new. We were pioneers. It was something progressive. It was part of the world we lived in. We didn't realize we were taking drugs. We did not even think in such terms - "drugs", "take". Addiction is a fairy tale for 90's, this is the problem of the 90s. It's ecstasy and heroin. Then we did not abuse anything, it was crazy, but it gave us a lot. There were, of course, those who abused it, many died. But most, by the way, ruined alcohol, not drugs. And you all know this very well. In the 60s, the use of hallucinogens was something spiritual, it was a separate culture, very subtle. Now it's the same as MTV. Now I don't see much spirituality at all. Many people know something. But the general image of today's world is...? Nobody does such crazy things as in the 60s. The way we communicated with each other then was like we were playing with each other.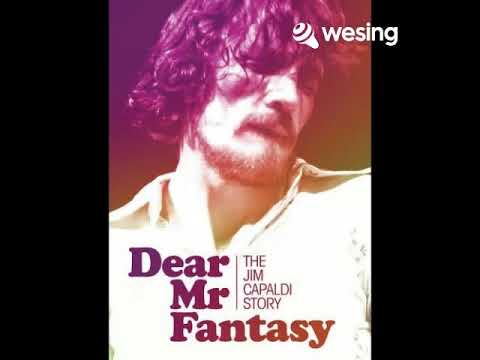 Everything was kind of magical. We had fun. We didn't stop playing. Both literally and figuratively. "Jamming" is also communication, when I played with Jimi Hendrix, I communicated with him more intensely than through words. We played everywhere, everywhere, in the parks, gathered and played, beat drums, sang - we all had fun, "jammed" all over San Francisco. Parties, music - Santana jams with us, Clapton too, we play whatever comes to mind - such a fly, such communication!!! Understand? We had a house, we lived there, everyone came to us, wonderful people came, and we just "jammed" all day long! Spontaneous, instant music, we played music and played with each other - it was some kind of Big Game. Now there are a lot of communication methods, but something important has been lost forever. I don't know what the mystery is. Either too many people, or too little money. But the creativity is gone. Everything was too huge, and resulted in nothing. Do you know how much Hendrix made from his records? Yes, at that time it was a lot, but he did not think about it.
If he had been told what income his records, reissues, at 90-e, he would not have believed that Music is paid so much. Because he didn't do it for the money. He was just himself. He did what he was.
Everything that no one asked about: Capaldi as a Guru?
-- ...I've always tried to be as real as I can. I draw inspiration from life, from moments like this. My source of inspiration is, for example, talking with people like you: talking about the Birmingham band MOVE, with whom I walked under the table, with a very young Belarusian girl - it's fantastic! Inspiration is also the books I read. Many historical books on the history of religion. I also read books that are very popular now in order to understand what is happening now. But I think I'm more interested in the past. Or rather, I compare today's world with the old days. I'm interested in the origin of religions. This is some intimate side of the human psyche, we always create a religion for ourselves, we always create gods.
Music, rock and roll is also a religion.
-- You talk a lot about the past. You seem to be a very nostalgic person.
-- This is who I am. I'm just looking for information. All we needed back then was information. I seek information, like all people - and I find it in the past. I don't need made up stories - I can make up my own. I want to receive information, I need knowledge. I can watch Discovery channel or read National Geographic magazine, watch TV. The information is incredible. You turn on the TV, there is something documentary, it tells you about what exists in reality - and you have to watch it. Understand? I try to bring that same reality into the music. Some of my songs are just entertaining, they are not very deep, but I try. Like Alexander the Great. When this ruler asked Diogenes: "Reveal to me the secret of being," Diogenes simply replied: "You stand in my light." And that's all. Ha ha ha! It's like the answer to everything. You must decide everything for yourself.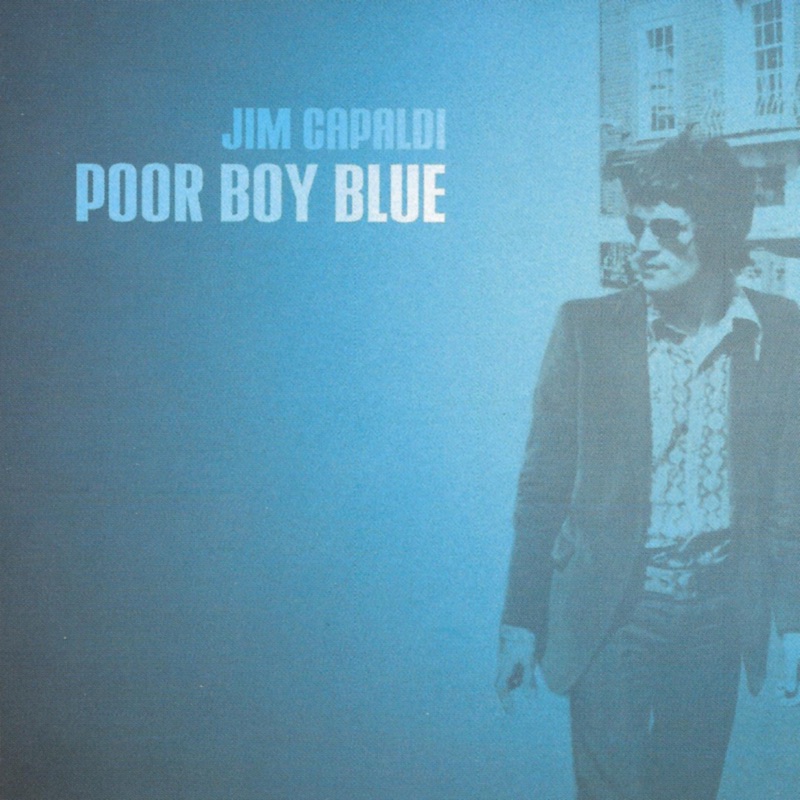 Religion does not answer the question: what should be done? Any religion initially-the opinion of a particular mind. And any mind, even the highest, may not coincide with someone in terms of views. Anything can turn out to be false, and it all depends on what people think about it. If anyone thinks that a certain book is the Word of God, it is. We live in a crazy world. Some may say: yes, I know God, here is his phone number and everything. Haha! Man is a wonderful creation, and if someone created him, it's wonderful. But for me the Buddha is much closer to the true nature of being. Because he didn't discuss God or gods. He discussed only Man, trying to realize enlightenment in himself. Everyone can become enlightened. The Buddha did not prove that something is better and something is worse, that someone does not behave as expected, that everyone should be like him and all that. Buddhism is a wonderful thing. Just sit down, meditate - and you will find what you were looking for! If you want to stop the flow of your mind, if you have too many voices in your brain that are mumbling all sorts of nonsense, just sit down and sit in silence.
For some time. You will become nothing and everything. It is the greatest thing in the world to sit and be silent. If all people turned off the TVs at the same time and sat in silence for a little while, six months, perhaps we would live in a completely different world. Cars will stop rattling in our heads, BACKSTREET BOYS will stop dancing there, our collective consciousness will be cleared. Be quiet, learn to listen to yourself, try to be able to stop, "freeze" the course of your thoughts - and you will be amazed at how many beautiful things will happen in your mind! It's complicated. But it is very helpful when you reach the state of "no-thinking". This is real peace. And then - suddenly - you suddenly realize that you suddenly came into contact with your true essence, as if some kind of barrier had collapsed! You will suddenly realize that you have never really felt like yourself before! We have so much extra noise in our brains, the buzzing of extraneous voices, other people's thoughts, stupid bindings.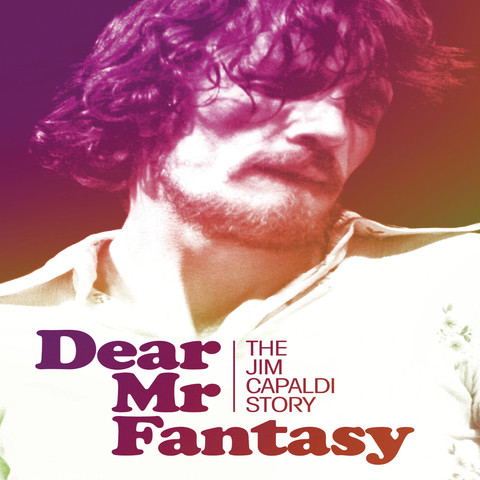 Meditation does not require drugs. You "fly away" and so.
Now I think a lot about the world, about people. About those who know how to make music with some kind of message inside. Although sometimes I think that the last great music was Bob Marley. He was also my friend. I love Dylan's new album. He is OK. Music should "move" you, should break something in you, move something there. Like "Imagine" Lennon. After all, this music SAVE. She heals. She has power. I dream who the music will be the same, will raise you above the world, save your soul. Maybe things will change in the future.
You say that now you think you were born at the wrong time? Haha! Everyone is born for their time. But you know what? you know what... if God or Buddha, it doesn't matter, it doesn't matter here, came from heaven and said to me - "Jim, I can make it so that you, a 60-year-old uncle, will now be 21 years old, only twenty-one! " -- I'll tell him: "Please, just erase, erase my memory so that I don't remember how things were in the 60s .