How to hustle money as a dancer
How to Make Extra Money as a Dancer — Shaté L. Hayes
It's no secret that dancers are generally strapped for cash.  Jobs can be few and far between, the competition is fierce, and rates aren't always what they're cracked up to be.
It can be tough when your passion doesn't completely pay all your bills.  Many dancers find themselves frustrated and working odd jobs just to make ends meet.  
The good news it that there is a light at the end of the tunnel.  With the awesome technology we now have at our fingertips, there are a number of ways you can use your craft to generate some extra income...IF you're willing to step outside your comfort zone and get creative.
Here are 7 ways to earn extra money as a dancer.
1. Write Dance Articles
There a number of dance publications that are always looking for new writers.  If you have a way with words, consider pitching a few articles to some of your favorite dance magazines or blogs.
If you can't manage to land a paid writing opportunity right away, be open to contributing a few articles free of charge or starting your own blog so you can build a portfolio of published work.  You can always pitch again once you have samples of your work to share.
2.  Perform/Choreograph for Special Events
There's always a need for performers, especially at corporate and special events.  Entertainment booking sites like GigSalad make it easy for you to promote your services to clients who are looking for what you have to offer.
All it takes is a complete profile, and you may also have to spend a nominal fee to show up in search results.  If you opt to go this route, be sure to fully research each opportunity and the parties involved before taking on event.
3. Teach Privates Lessons or Classes
If you've been dancing a while, then chances are you've had opportunities to teach dance as well.  Instead of solely turning to your local studio, consider other ways you could flex your teaching muscle.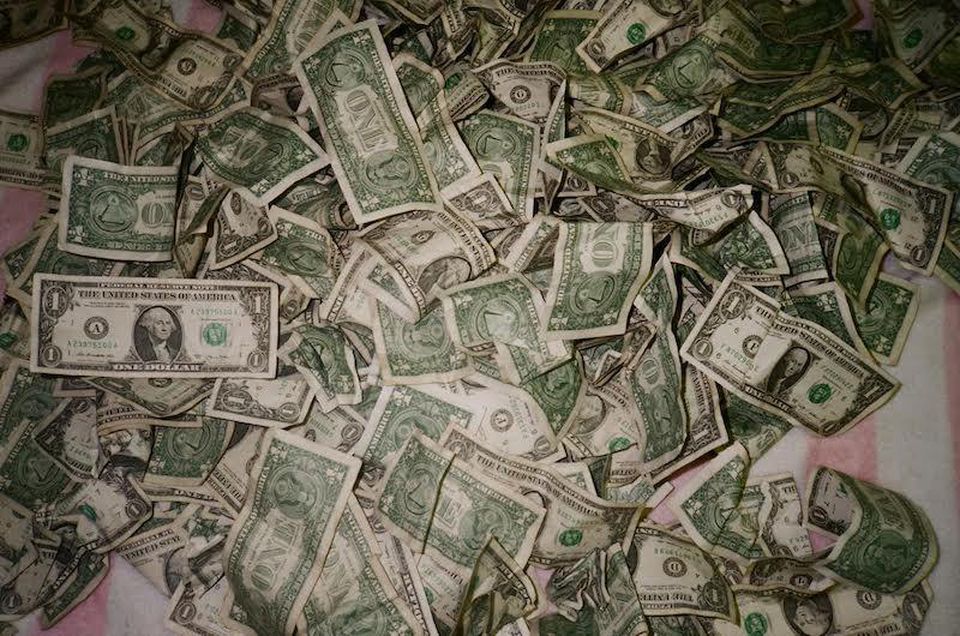 Perhaps you could rent space and offer your own privates or small group lessons?  Have you considered partnering with a local company to offer lunchtime dance fitness classes for employees? Or what about self-submitting to teach in a local or touring convention?
4.  Sell Your Own Merchandise Online
There are several things that every dancer will always need: dance clothes, a dance bag, hair accessories, and water bottles.  If you're into fashion or good at sales, think about putting those skills to use by opening your own online shop via Shopify, Squarespace, or a similar platform.  You can even look into dropshipping if the idea of carrying inventory freaks you out. 
5. Become an Affiliate Seller
Not interested in finding your own merchandise to sell? Then affiliate sales may be the answer for you.  As an affiliate seller, you can sell other people's products and receive a commission or referral fee.  Sites like Amazon have pretty extensive affiliate programs that offer tons of great products at your fingertips.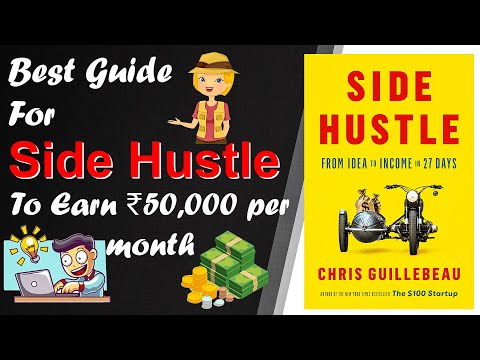 6. Monetize Your Social Media Account
Did you know you can generate income from your social media profiles? If you have a pretty significant following, companies may pay you a pretty penny to advertise their products or services to your audience.  Initially, you may have to approach companies to sell your reach, but with enough effort and consistency, they may start coming to you!
7. Freelance Other Services
Aside from dance, what other tricks do you have up your sleeve?  If you have a skill set for web design, copy writing, social media management, photography, or other related roles, you can offer your services on sites like Fiverr or your own blog.
Want more tips and ideas like this? Click the button below, and you'll get a FREE copy of my Success Starter Kit, plus regular insight and inspiration sent directly to your inbox.
Download My Success Starter Kit
Finding WorkShaté L. Hayesamazon, how to make money as a dancer, types of dance careers, dance as a career, how do dancers make money, dance careers, get paid to dance online, how to make money dancing, get paid to dance, dance blogs, make money dancing online, how do dancers make a living, how to make money by dancing, how do dancers get paid, how to make it as a dancer, make money dancing, dancer jobs, dance for money, define dance as a career, careers in dance, dancing careers, dance performance jobs, dance auditions for non dancers, do dancers make money, do dancers make a lot of money, how to get a job as a dancer, dance career, dance blog, how to make more money, dancing, career in dance, dancing career, careers in dancing, careers for dancers, dancer career, how to make career in dance, dance as a profession, dance money, how to start a dance competition business, dance blog ideas, how to start a dance career, type of dance, can dancing be a career, will dance for money, when in doubt dance it out meaning, make money online blog, dance related careers, how to be professional dancer, making money online blog, jobs related to dance, where do dancers perform, how to make money from dancing, type 4 careers, dance jobs, types of danceComment
0 Likes
4 Types of Dance Careers & How They Make Money — Shaté L.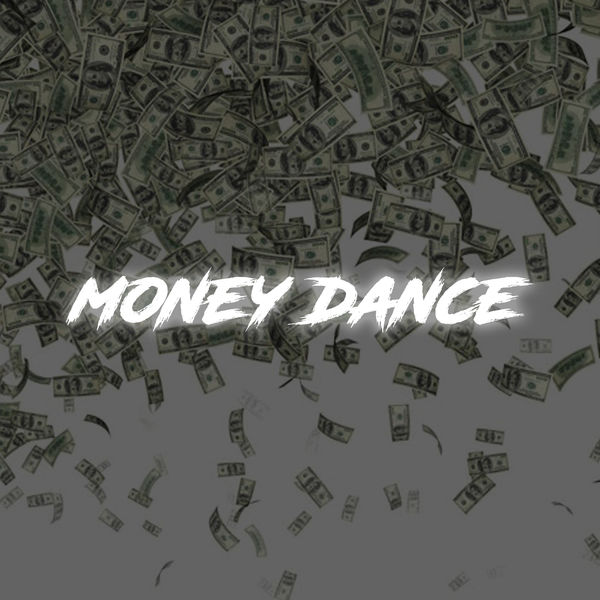 Hayes
We all know that there's no set path to becoming a professional dancer.  Aside from the years of training, dedication, and hard work, no two dancer's career paths will be exactly the same.
As professional dancers, we get to flex our creative muscles and chart our own course, which means that the possibilities are endless.  
Although the idea of creating your own path may sound exciting and adventurous, it can also be a little scary. Having huge dreams without a clear direction can even be downright overwhelming.  Which is why I always recommend dancers have some type of plan when first starting out.
A dancer's career journey is a lot like using a GPS system.  You start where you are, plug in the destination, and then several different routes will populate.  The only difference here is that your pathways aren't pre-calculated for you...YOU get to decide that yourself.
Now back to this plan.  Your career plan should include your specific dance interests, where you've seen the type of work you'd like to do, studio locations for training, and how you'll make money while you build your career.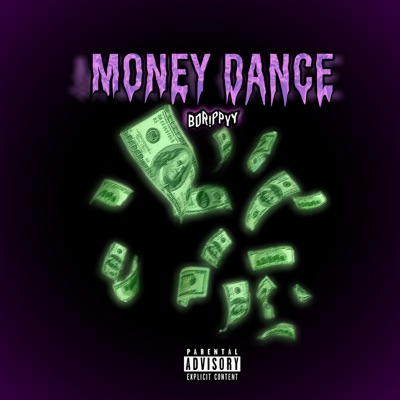 The plan doesn't need to be etched in stone.  In fact, it should evolve as you do.  The more you learn about what it takes to build a dance career, the more you may need to adjust your plan.
So, your starting point is here...ready to be a #workingdancer.  Next, you'll need to know where you're going.  Questions to consider are, what types of jobs would I like to have?  What type of lifestyle do I want?  
To help you answer this question, I've created a list of 4 types of dance careers and how they make money.  It's important to note that the four career types I'm about to share are NOT the only types of careers you can have as a professional dancer.  You can have any type of dance-related career you choose.  You just need to put a plan in place, then get to work.
Here's some insight to help you find your destination.
1. Commercial Dancer
Commercial dancers are freelancers who work on a project-by-project basis.  They perform as back-up dancers for artists, in movies, industrials, cruise ships, musicals, commercials, and more.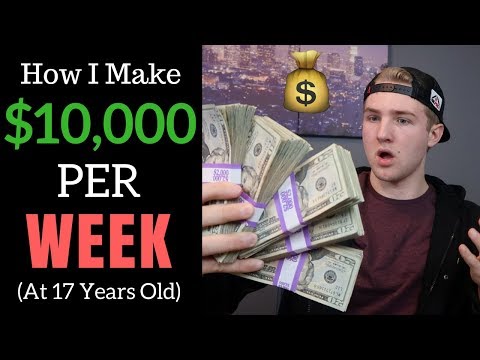 They audition or are directly booked for projects that offer contracts for a set period of time, and once those projects end, they're out looking for the next one.
What I love about this type of dance career is the opportunity to work on different types of projects, to perform different dance styles, to consistently meet new dancers, and to consistently work with new choreographers.  You get to work AND grow your network at the same.  
On the other hand, being a commercial dancer comes with the challenge of enduring slow seasons or dry spells.  Those moments when you're in between gigs, the bills still need to paid, and that inconsistency can be stressful if you don't set yourself up the right way.
Before I talk set up, let's talk about getting paid.  Commercial dancers are paid as independent contractors by the producing organization of a project.  If you have an agent, the agent gets 10% - 20%. 
And when it comes to set up, having an agent generally assures that you're getting paid what you're worth because agents work on your behalf for that.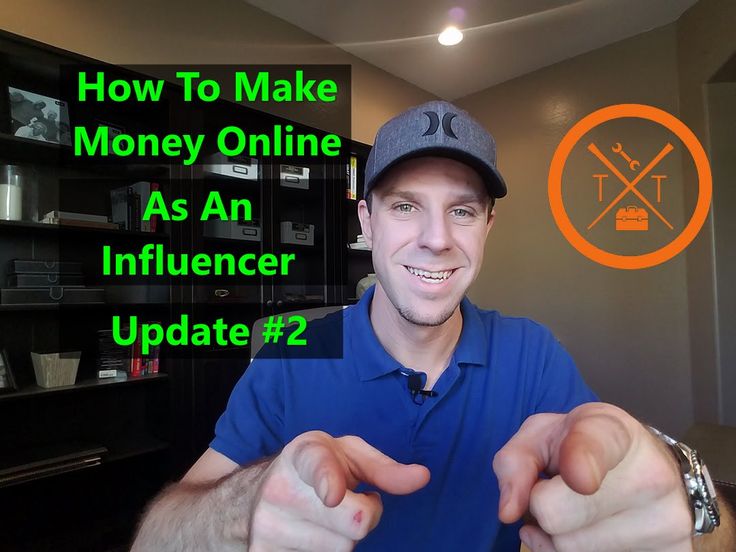 However, just be sure to read your contracts carefully so you understand how, when, and how much you're getting in relation to what they're getting.  If you don't have an agent, be sure to only accept work that pays you what you're worth.  Not sure what that means?  Start by calculating your personal hourly rate.
2.  Company Dancer
Company dancers consistently work with the same company for an extended period of time.  They're hired by a specific company to perform in their concerts and often times to teach their classes as well.
A pro to this type of dance career is the opportunity to have a more consistent income, depending on how established your company is.  Not only can it be more stable, but some companies even offer the opportunity to move up in rank, and therefore, earn more money.  
A con to this type of work, in my opinion, is that company members perform the same repertory and the same dance style over and over again.  I personally enjoy moving in and out of different styles, but I understand that some dancers fall in love with one particular style, and stick with it (although more and more companies are now incorporating more than one style of dance into their work).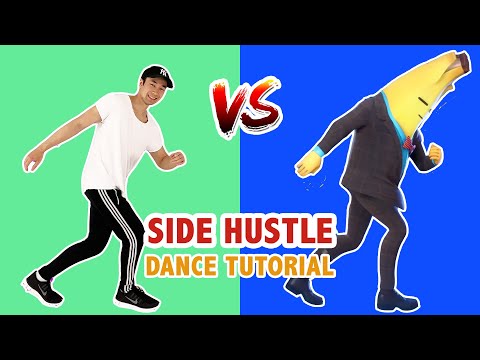 Company members are obviously paid by their company.  Larger and more established companies, like ABT or Alvin Ailey American Dance Theatre, are able to offer their dancers a salary, while smaller companies generally pay their dancers per show.
3.  Primary or Secondary School Teacher
Becoming a dance teacher is a great way to keep dance in your life while also generating a steady income.  Dance teachers get to dance daily, sow into their students' lives, work a set number of hours per day, and earn a salary plus benefits.
Aside from perks I just mentioned, a pro of becoming a dance teacher is that it offers a more defined career path.  To become an elementary, middle, or high school teacher, you'll need a college degree and a certification to teach in your state. Once you're qualified, you start applying to school districts, and then you're on your way...pretty straight forward.
A con of this type of career is that the artistic integrity can sometimes be compromised when teaching at a school, unless you teach at an arts magnet or performing arts school.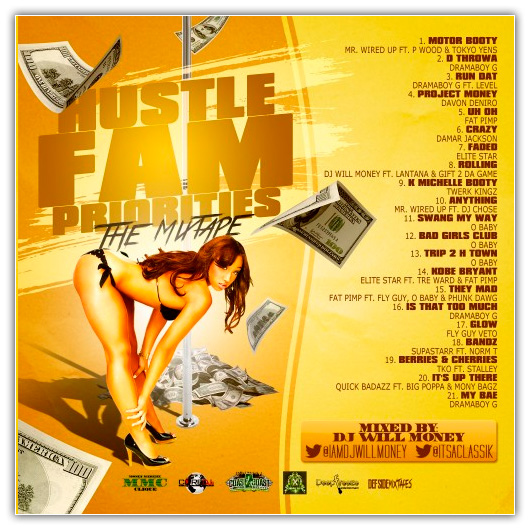 I often hear of public school teachers having issues with proper dance space, unsupportive administrators, and students who aren't necessarily serious about dance.  
Even with those challenges, the stability of year-round income is enough for many dancers to go this route.
4. College Professor
And last, but certainly not least, is the college professor.  College professors teach technique and lecture courses at community colleges and universities, and enjoy some of the same benefits as primary and secondary school teachers.
The obvious similarities are consistent pay (with one exception that I'll share in moment), hours, and sowing into the lives of the next generation of dancers.  Other similarities can be the challenges of facilities, administrative support, and strength of the dancers or dance program.
The main difference is that college professors are required to earn a Master's degree.  Another difference is that there are different types of college professors, and the pay ranges for each.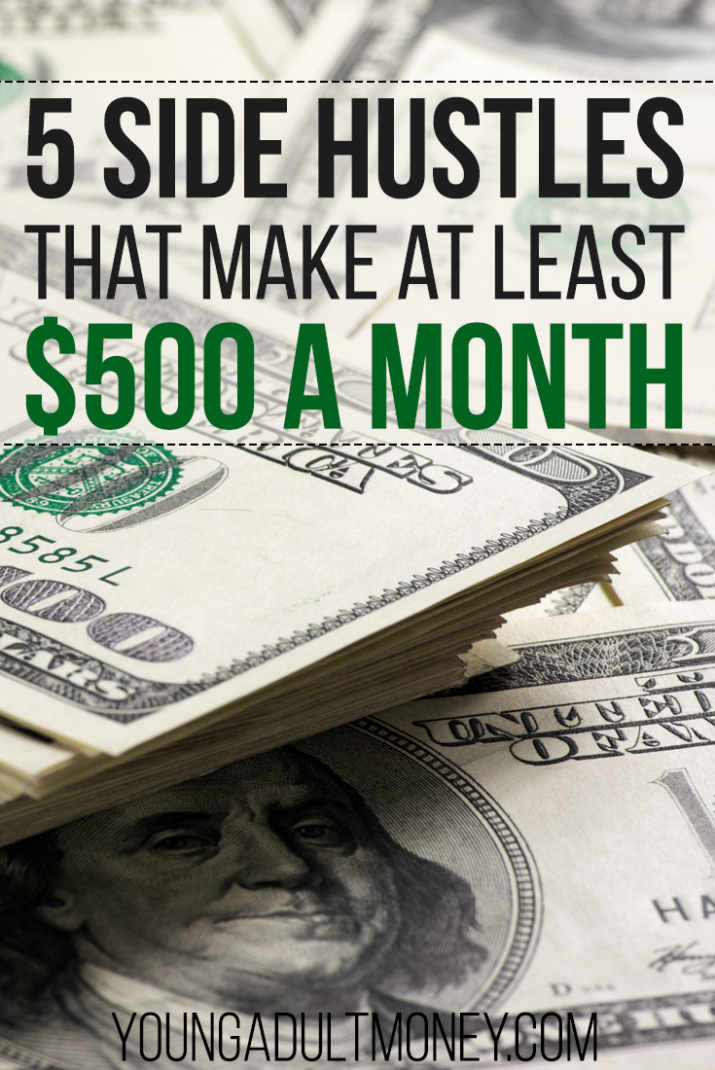 For instance, and here's that exception I mentioned earlier, while all professors are paid consistently, adjunct professors are generally paid per course or hourly as well as on a part-time basis.  While this saves the schools money, it makes it very difficult for adjunct professors to make a living.  
Although this route can be much harder than it first seems, many dancers have gone on to have fulfilling careers as college professors.
Use this list to help you begin your career planning.  Figure out where'd you like to go, then be open and creative in determining how you'll get there.
Want more tips and ideas like this? Click the button below, and you'll get a FREE copy of my Success Starter Kit, plus regular insight and inspiration sent directly to your inbox.
How a dancer can make more money
Skip to content
How can a dancer earn more from teaching and where to find additional sources of income.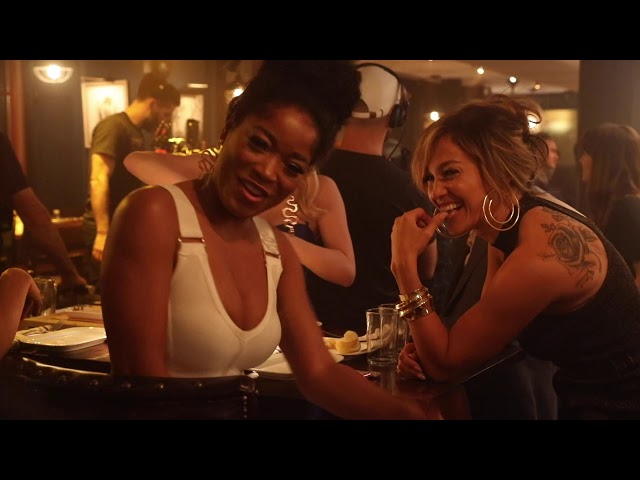 I share proven practices and talk about the most popular mistakes that prevent a dancer from increasing earnings.
#How to increase income #Marketing for a dancer #Dance business
At the start of a career, a dance teacher needs to devote more time to work
Read more
Comment
#How to increase income #Dance business
Private lessons usually make up the majority of the schedule.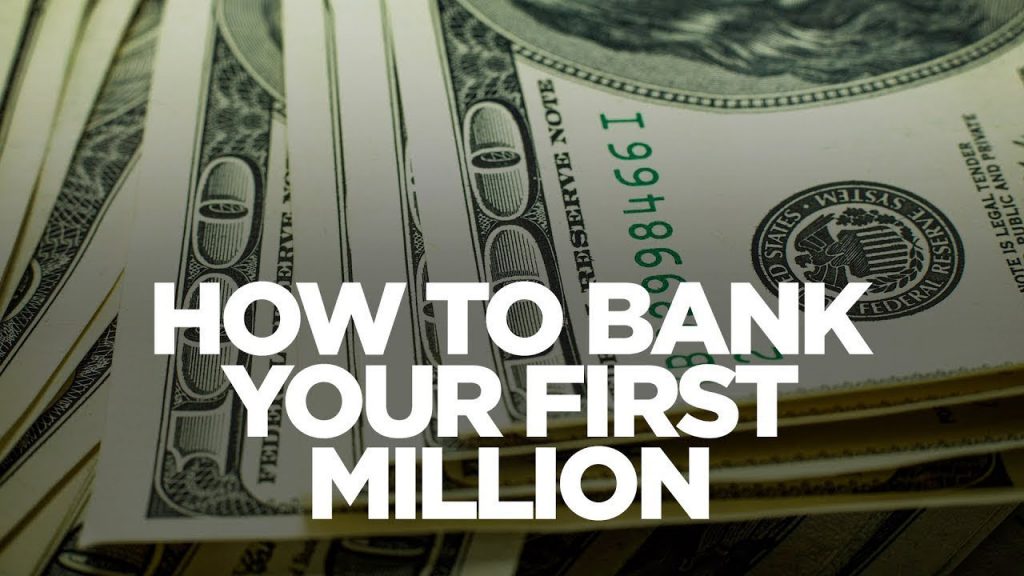 Although, if
Read more
Comment
#How to increase income #Dance business
Recently, I told the coach how to make a schedule: how to fill out 8
Read more
Comment
#How to increase income #Dance business
Even before the recruitment of new groups, the coach must correctly draw up a schedule.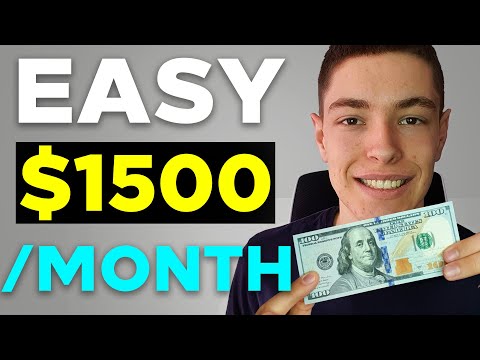 Read more
Comment
#How to increase income #Dance business
The main question for novice teachers: how much does a trainer have in the schedule from the total
Read more
Comment
#How to increase income #Marketing for a dancer #Dance business
Reputation is important in any profession.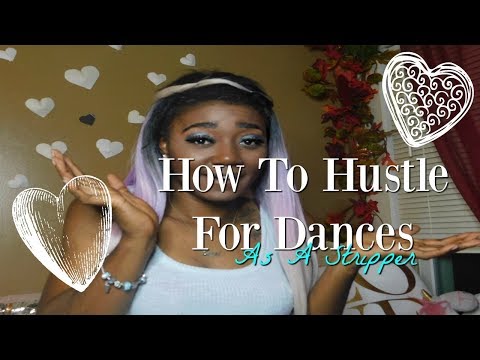 Big name or company name
Read more
Comment
#How to increase income #Dance business
Read Richard Branson's book "To hell with everything! Get it and do it?
Read more
Comment
Enter your name and phone number
Your name (required)

Your phone number (required)

Your email (required)

How to make money dancing - PROBUSINESS.IO
Photo courtesy of the author
These stories are about how people from completely different backgrounds once decided to make their love of dancing their business.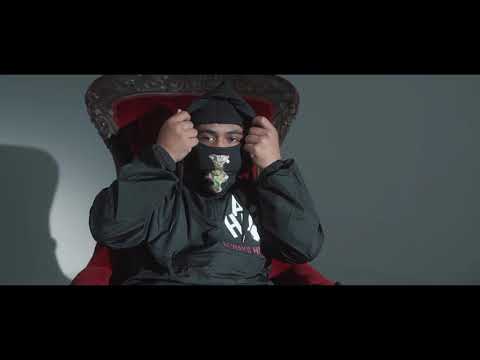 And they succeeded. Read our selection and… dance.
"I wasn't the most talented, but I was tenacious." See how a doctor opened his dance school
A story about a guy who graduated from a medical university and even worked in this field for a while, but his passion for hip-hop still took over. Although initially he came to dance almost by accident.
"It all started with tectonics, a style that was very popular at the time. I watched videos on YouTube, learned movements, somehow tried to develop myself. Then I went to the championship in Minsk and realized that this direction was somehow very boring and monotonous. But then I saw hip-hop there and joined it.
I was definitely not the most gifted of those with whom I trained, but I was persistent, did not quit and practiced.
Literally 2-3 years later I was invited to work in one of the dance studios in the city. I began to combine my studies in medical school with coaching.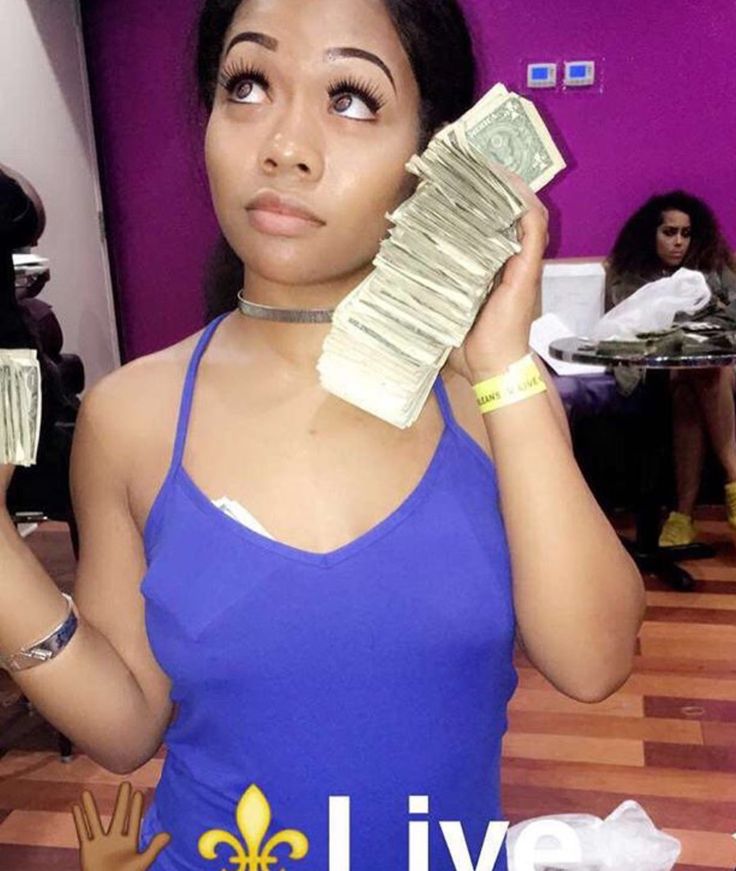 After university, the guy had to work for five years as a teacher of pathological physiology. But all this time he continued to train in parallel. And when he realized that he wanted to connect his life with dancing, and there was no time left for medicine, he quit the university and opened his own dance school in Vitebsk.
Read Kostya Shilin's story here.
Photo courtesy of the author
It all started with Paris and salsa. How a political scientist makes money on dances
Yulia Shostak was also a dancer. She came to them at the age of 19, at university time. She studied political science, studied French and even managed to teach at school. But dancing was more fun.
"I went to a salsa party for the first time in Paris and I really liked the atmosphere. After graduating from the university, I decided to develop this, then still a new, dance direction for our country, in Minsk.
I recruited the first group in an already existing dance school.
I was provided with a hall, made advertising - there were no costs on my part. After some time, I was invited to be a teacher in a recreation center - there I had more freedom. Later, I decided that I wanted to develop my dance school and invited my students to become teachers."
What happened next - in this story.
Julia Shostak. Photo courtesy of the author
"I thought I knew everything about the business - it turned out, only 1%." As an economist, she opened a dance school
Darya Goroshko has also been dancing since childhood - she is a graduate of the honored team of Belarus choreographic ensemble "Zorka". The girl always dreamed of opening her own studio. But after school I went to study as an economist-manager.
"I got the idea of ​​my own dance studio when I was in the 11th grade, when I had a choice – where to enter and what profession to choose.
I loved the exact sciences, counting and analyzing. She loved to organize events, of course, she loved to dance and knew quite a lot about this topic.
But I remembered the phrase of my leader that a good dancer is not always the same teacher.
That is why I did not choose the university of culture, as I thought right away, but went to study as a manager-economist» . After graduating from university (and having worked as a choreographer during her studies), Daria nevertheless decided to make dancing her business.
That's how it was.
Daria Goroshko. Photo courtesy of the author
A fracture led to the first business, a decree to the second. History of projects about dances and children
The story of Maria Dudik begins in the same way as the previous ones - she has been dancing since childhood. It was ballroom dancing. Already at the age of 15, she began to train herself, led a circle at school for a quarter of the rate. After graduating from the Pedagogical University with a degree in primary school teacher, she worked for two years in the Minsk Palace of Children and Youth, taught sports dance there.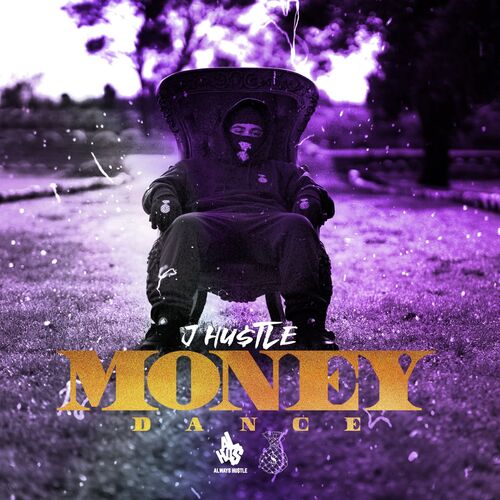 But the school routine, which penetrated even into additional education, greatly interfered with the creative nature of Mary. And here, as they say, there would be no happiness...
"Perhaps I would have worked at the Palace of Children and Youth more, put up with the routine, but life gave me a hint, or rather, time to think, read books, make plans. I slipped on the street, fell and broke my leg, the injury was serious.
For half a year I came to watch the competitions of my children in a cast and on crutches, I worried about them. And then I realized that I like to do only what is directly related to dancing and sports results.
Bureaucracy is not for me. Having recovered, I applied for dismissal and issued an IP.
Did the girl manage to make a business of dancing - read here.
Photo courtesy of the author
Wedding rumba and flashmob for guests: how a member of "Dancing with the Stars" makes money on newlyweds
Alexander Loginov started his business when professional wedding dance was just coming into fashion.
There were not so many offers, and this is what determined the choice of his specialization.
Alexander is a professional dancer who has been dancing since the age of 10. From childhood, he constantly participated in international tournaments and became a finalist. In 2013 he took part in the show "Dancing with the Stars" on the TV channel "Russia".
Before opening his own studio, he worked as a dancer, dance teacher, theater and film actor. And in 2009, in parallel with active training and performance at dancesport competitions, he began to give lessons to couples, including newlyweds - a wedding dance.
"They started coming in with such appeals more and more often, they asked me to put on some kind of waltz. Having studied the situation on the market, I realized that there are not so many such offers. According to my estimate, then there were about 2-3 studios in the whole of Moscow. The number of orders kept increasing, and I thought: why not open a wedding dance school?"
How does this business work now? Read for yourself.