How to compete in dance competitions
Your Comprehensive Guide to Surviving Dance Competitions
Competitions offer dancers the opportunity to showcase their talents and gain valuable feedback from judges. But they can also be mentally and physically stressful, with demanding, long days of performances. How do you keep your mind and body in top condition to avoid injury or burnout? We spoke with experts about how to take care of yourself before, during, and after competitions.
Weeks and Months Before Competition
Strive to be technically and physically well-rounded.
"The best thing you can do to be really healthy throughout competition is to be thorough in your technique work year-round," says Jenni Green, PT, MS, CFMT, and owner of PhysioArts. She also advises dancers to keep up their cross-training, even with low-impact exercises when competition rehearsals ramp up. "Cross-training outside of dance is very helpful—especially things that are symmetrical, because often dance is asymmetrical when you get into choreography," she says.
"Pilates, yoga, and Gyrotonic are all great. Straightforward 'gym fitness' can be helpful, too—things like basic glute, hamstring, and quad strengthening."
Train your mind.
Quinn Callahan, artistic director and owner of The Rock Center for Dance in Las Vegas, says, "If we're rehearsing a piece in the classroom, we will visualize the judges or the audience. Putting dancers in different scenarios helps them stay focused onstage, because they're going to do what their bodies and minds are used to doing."
Amp up your self-care.
"The weeks leading up to competitions are always hectic, so it's important to take care of yourself," says Ava Wagner, a student at Larkin Dance Studio in Maplewood, MN (and second runner-up on "World of Dance" Season 3). In addition to maintaining a regular schedule of technique classes and rehearsals, she focuses on "lots of stretching, drinking water, getting good sleep, and consuming extra vitamin C."
Ava Wagner performing a solo (Showbiz Dance, courtesy Wagner)
Night Before Competition
Conserve energy.
To ensure their bodies are optimally rested, marathon runners don't do long runs the day before their races. Similar advice applies to dancers: "I know for dancers it's going to be impossible not to run your piece, but you don't need to run it full-out," Green says. "You can run it for memory, or you can even do visualization: Play the music and visualize yourself dancing, which actually fires all the synapses as if you were actually doing it."
Handle logistics early to avoid day-of stress.
"Make a packing checklist. Keep a dance notebook to remind yourself of everything," says Callahan. By the day before competition, you'll already be packed and ready to go."
Fuel up with a nutritious dinner.
"You want to have a solid meal that has a good amount of protein and healthy, rich carbs—like healthy grains, quinoa, or brown rice. Eat that dinner kind of early," says Green. (If you eat too close to bedtime, it may make it harder for you to sleep, but the timing is less important than the quality.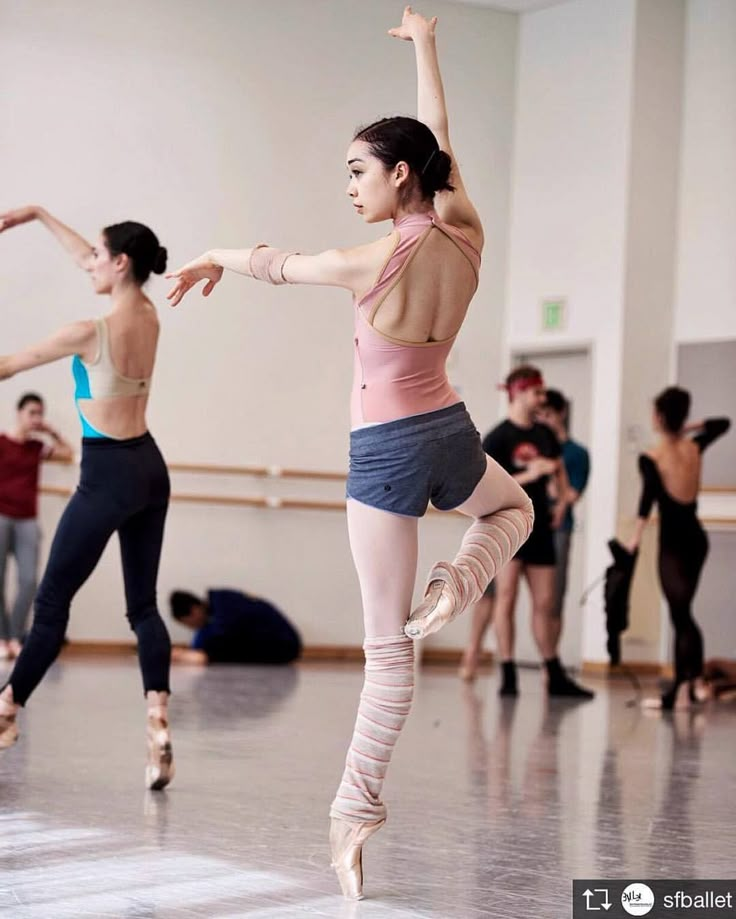 )
Prioritize shut-eye.
"A good night's sleep is especially important the night before you compete. As hard as it is, I always try to go to bed early," says Wagner.
The Rock Company dancers performing (courtesy Break the Floor Productions)
Day of Competition
Eat a solid breakfast.
"You want to have protein at your breakfast in combination with carbs and a little bit of fat. Don't just grab a bagel on your way to the competition, because that's not going to sustain you," says Green.
Make your first warm-up count.
"You want to do a nice, thorough warm-up at the beginning of the day," Green says. "Make sure that you're getting your body warm with active motion. It could be a ballet barre or Pilates mat sequence—things that get your body temperature up and get you moving. Then, depending on how technical or quick your piece is, you might want to practice more specific moves."
Avoid fatiguing exercises and passive stretching.
"These are things to avoid in any warm-up—not just for competition, but anytime you're dancing," Green says. "It's not the time to do 100 sit-ups, or passively sit in the splits or straddle and hang out there—which is what dancers love to do. It's not great right before you dance: There's lots of science to show that your muscles are actually weaker right after you do passive stretching."
Don't over-prepare for that big trick.
"You want to make sure that you're preparing yourself for what you need to do, but you're not creating an overuse injury by repetitively doing it. What I prefer is to do the trick in a smaller-scale way, to make sure that the components are there—the balance, the flexibility, and things like that," says Green.
Find a moment of peace.
"Having things like meditation apps can be very beneficial. It's good to take a moment, or take deep breaths before you go onstage, because the more tense you are, the more tense your muscles will be—and that can actually set you up for injury.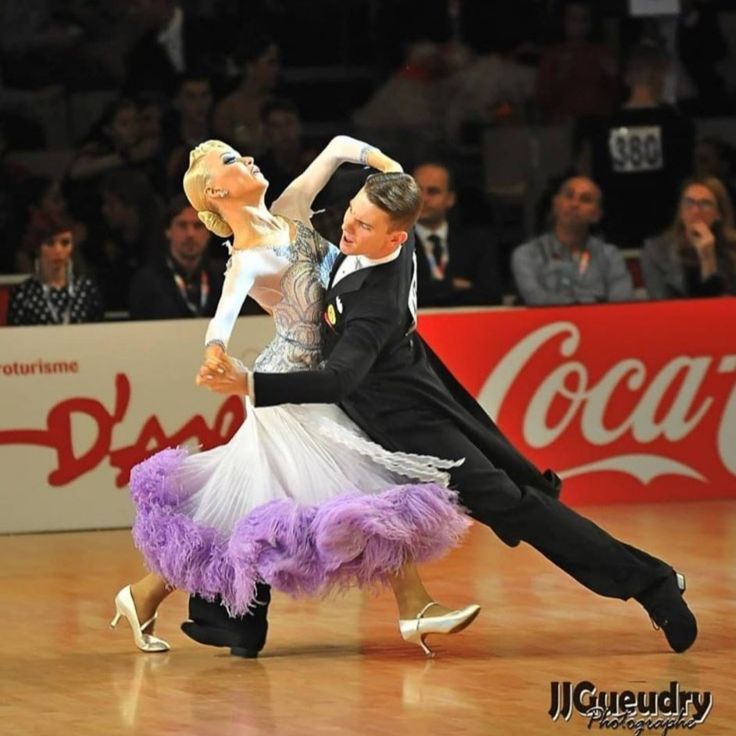 Staying calm is really important," says Green. Callahan advises dancers to combat nerves during performances by "focusing on you, the movement, and being present. Dance your fullest and enjoy the experience, because you're never going to get it back."
Wagner dancing in a solo performance (Showbiz Dance, courtesy Wagner)
Think ahead.
When a routine is finished and you step offstage, turn your focus to your next task: "Get ready for your next number regardless of whether it's an hour away or if it's five minutes away," says Callahan. This is practical (Hello, quick changes!), but also helps you stay present and avoid worrying over how your last performance was received by the judges. "No matter what happened on that stage—whether it be good or bad—it's over. Enjoy the experience and process, and not necessarily the outcome," she says.
Don't stop moving right after a performance, and prepare for the next one thoughtfully.
"Walking can be helpful to bring your heart rate and body temperature back down.
What I wouldn't do is come right offstage and then sit down. Try to stay a little bit mobile. Then before the next dance you'll have to do a warm-up, but maybe not as thorough as the first one, and more specific to the types of things that you're going to need to do in that next piece," says Green.
Bundle up during downtime.
To avoid cooling down completely, Callahan advises dancers to "make sure that they're wearing sweatshirts and sweatpants, so their bodies are kept nice and warm" if they have long breaks between pieces. "A really important thing to remember is to take breaks when you get them," says Wagner. "This is a great time for your body to rest and recover."
Watch other performances—but take time for yourself if needed.
"Dancers should be watching to support other schools and learn. But we also know that they're not robots, and if they do have a lot of time, sometimes they need time to themselves as well," says Callahan.
Nourish yourself throughout the day.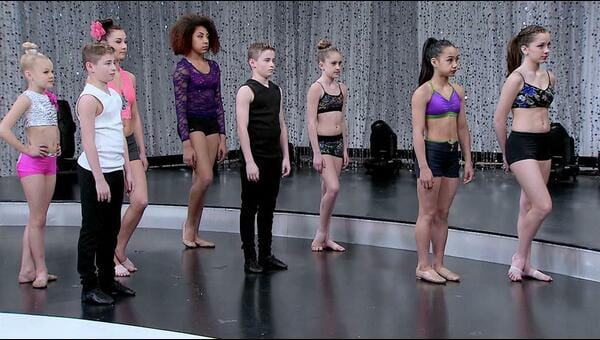 "We always bring a large refillable water bottle to stay hydrated and pack healthy snacks to fuel our bodies at breaks," says Wagner. Green suggests a banana or a handful of raisins half an hour to an hour before performances to provide bursts of energy.
Dancers from The Rock Company performing a group piece (courtesy Break the Floor Productions)
Post-Competition
Refuel quickly.
Eat a recovery snack within 30 minutes of your last performance. Green advises something with 10 to 15 grams of protein and carbs, such as chocolate milk, a hard-boiled egg and half a bagel, or peanut butter on a banana: "The carbs restore energy levels and help reduce muscle breakdown, and the protein helps build and repair muscles to help you recover more quickly."
Now go ahead, sit in that straddle!
When you're finished dancing for the day, bring on the passive stretching: "After your last performance, you can do all the juicy dancer stretches that everybody loves to do," says Green.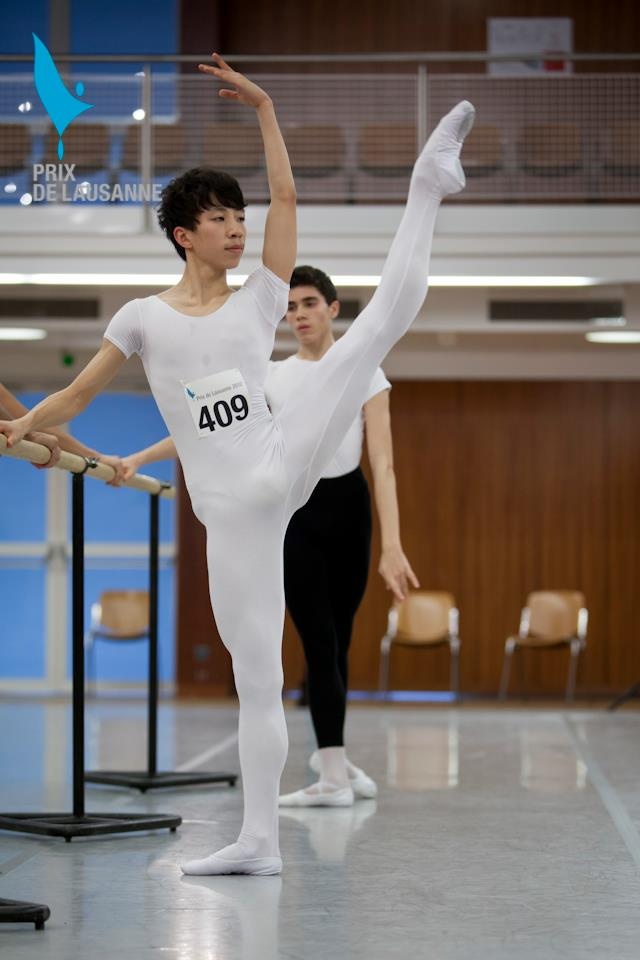 "Passive stretching, in addition to gentle warm-down movement…can be helpful to cool down the body and restore it to its baseline after high energy use all day. At the end, when your body won't require immediate access to strength and agility, it is OK to lengthen the muscles, as opposed to doing this before dancing, which inhibits the muscles from performing at full strength and agility."
Customize your recuperation.
"If your muscles feel fried and achy, then an Epsom salt bath is really great," says Green. "If your joints themselves are feeling sore, then you might want to go with an ice bath or icing the joints. Elevating the legs is always great, especially if you've been on your feet a lot, and foam rolling can be helpful." Wagner has taken the idea of icing to a whole new level: "In extreme cases, I have even done cryotherapy. It's amazing how quickly you feel its results!"
How To Prepare For A Dance Competition Without Overwhelm
Congratulations on participating in a dance competition!! It's a very big deal and it can be a bit overwhelming–whether this is your first competition or not.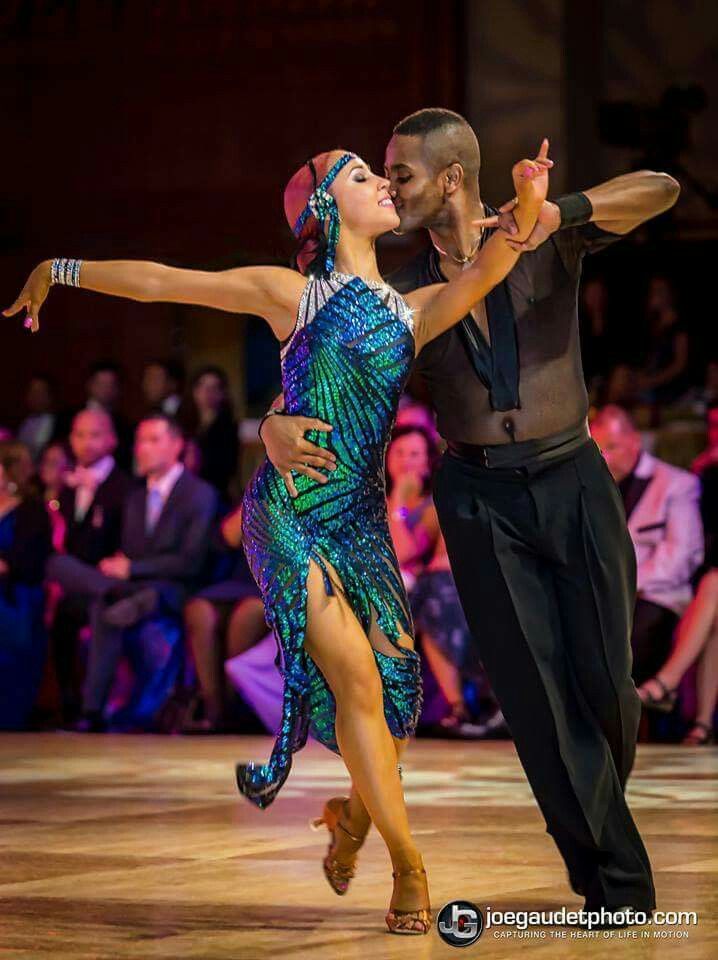 To make the experience go smoothly, there are a host of things you should do prior to the actual event. At Fred Astaire Dance Studio in Raleigh, our instructors have a lot of experience both in participating in competitions themselves as well as guiding our student dancers through the process so they can easily prepare for a dance competition. 
Based on our experience, we have compiled our best dance competition preparation tips for you to get through the experience as stress free as possible. Not only are we giving you tips, we have included a list of regional and national competitions with dates for you to peruse. Let's look at our dance competition tips! 
Plan Your Calendar Accordingly
When you know the date for the competition you can plan other activities accordingly. You will need to clear a lot off your plate the week before and the week of the dance competition in order to focus on the event. There is no need to participate if you aren't going to give it the attention it needs.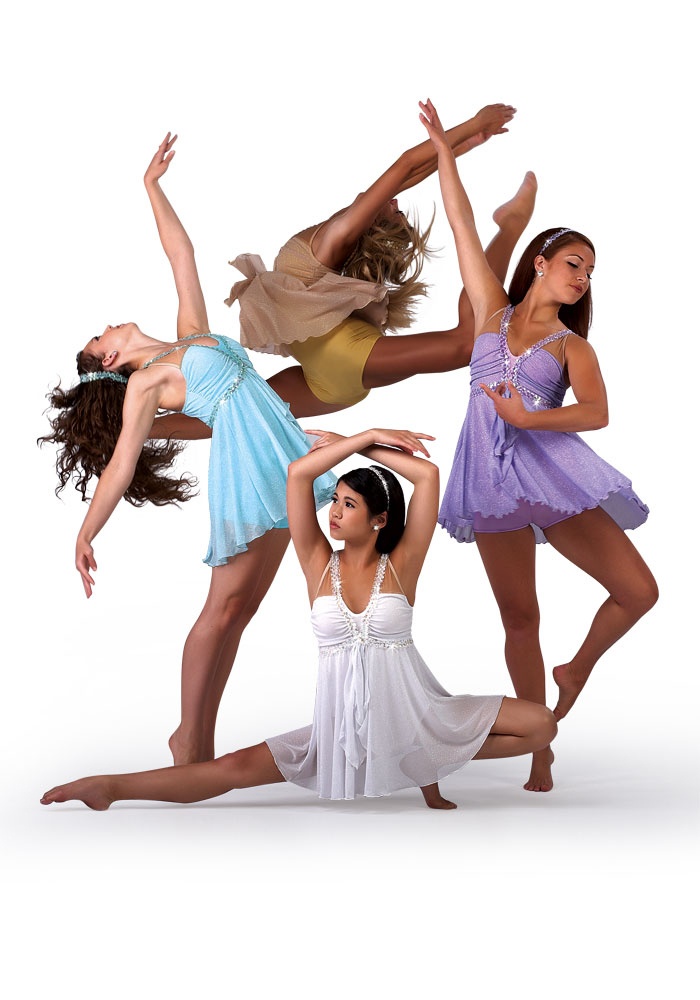 Practice
Being ready means that you are putting in the practice and time in order to feel prepared. You will still be nervous leading up to the event. But, when you know that you have put in the time and practice, you will feel less stressed. Feeling ready can be something that you feel after the competition. You know that you danced through the pressure and you are ready for the next one!
Create a Personal Dance Competition Survival Kit
Put together a survival kit that will help you remain calm and relaxed for the competition. Think about the items that create an environment that is conducive for the reduction of stress. Maybe you will include such things as specific music to listen to, a favorite snack, a soothing eye mask, deep breathing, and meditation. 
Remain Focused on Your Goals
It's easy to get distracted by other dancers talking about their routines as you get closer to the day of competition.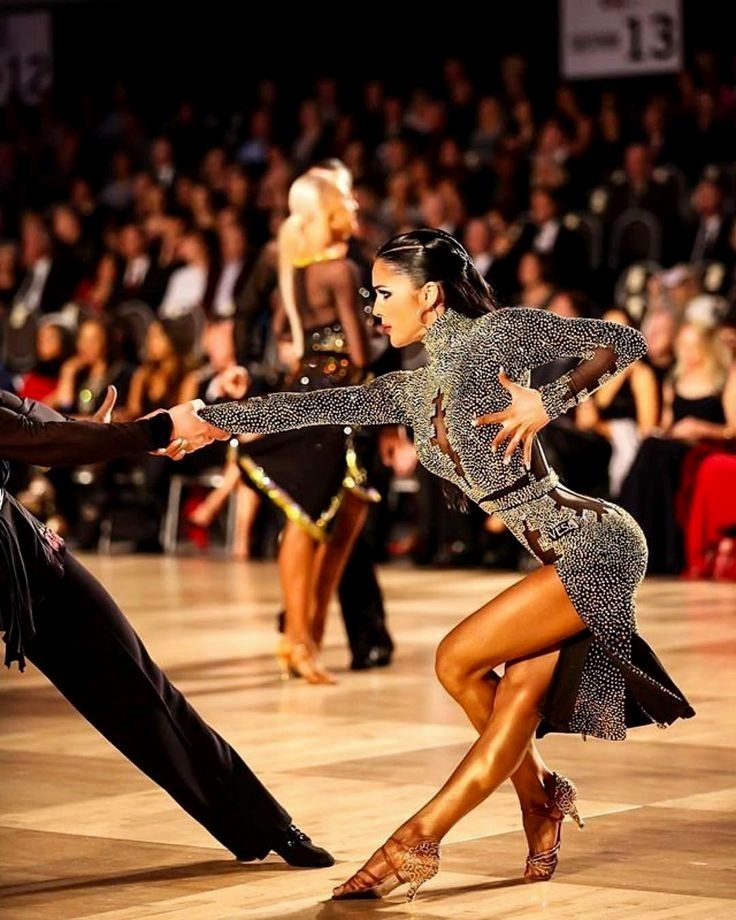 Focus on your individual goals and strengths, not in comparing yourself to others. Focus is an important part of dance competition preparation. 
Stay Healthy
Preparing with lots of practice for a dance competition can be hard on your body. It's so important to be sure you are taking care of your health during the time leading up to the event. Maintain a healthy diet with good nutrition. Eat all the things that are good for you and help you stay strong like plenty of protein and veggies. If you happen to catch a cold or flu, take a break and get plenty of rest. You may feel that you can't afford to decrease your practice, but resetting will get you back on track sooner. A couple of weeks taken off is better than pushing yourself and feeling less than par for a month!
Drink Water
Be sure you are staying hydrated while you are preparing to compete. Of course, we know that water intake is crucial to maintaining good health overall, but this is especially so when you are leading up to a competition.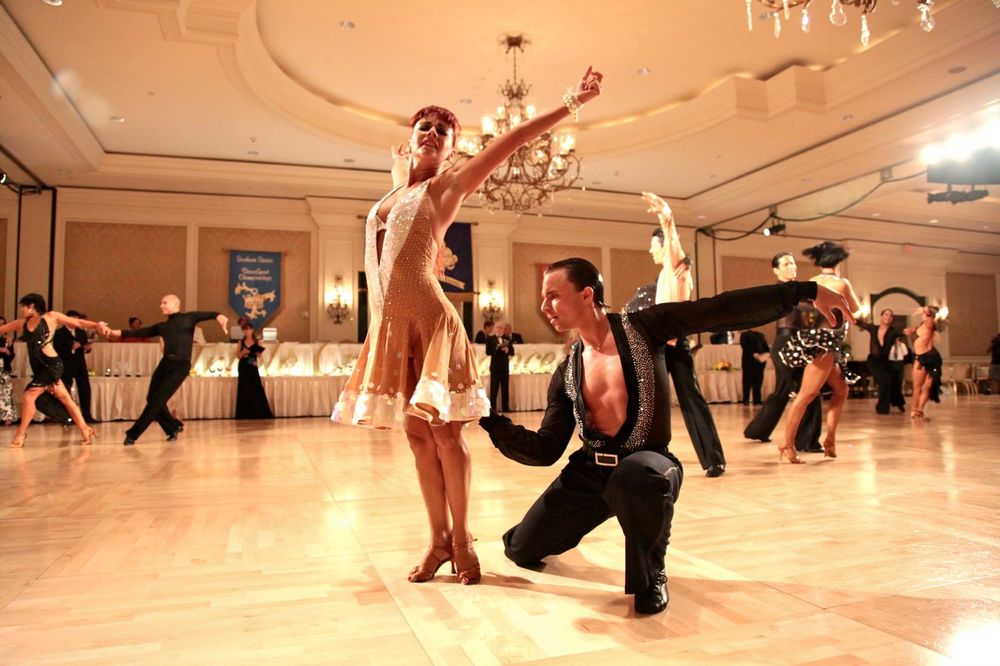 However, don't overdo it the day of the event! Drinking an excess of water immediately before the competition can make you feel faint. Just focus on getting an adequate amount of water during the prep weeks and you will be in tip-top shape!
Check Your Costume
Be sure you have your costume(s) in good condition as well as undergarments. Bring an extra pair of tights in case a pair gets torn. These are some other items you may want to have on hand just for maintenance and mishaps:
Small sewing kit
Safety pins
Lint brush
Static Guard
Stain-removal pen
Double-sided tape
Stay Calm and Have Fun
You will be nervous about the competition, but the adrenaline is actually very helpful. It's when you are overwrought with nerves that isn't good for your performance. Competing requires you to be able to handle the nervousness and push through. Do things prior to getting on the dance floor that will help calm you such as playing your relaxing music prior or spending time on deep breathing exercises.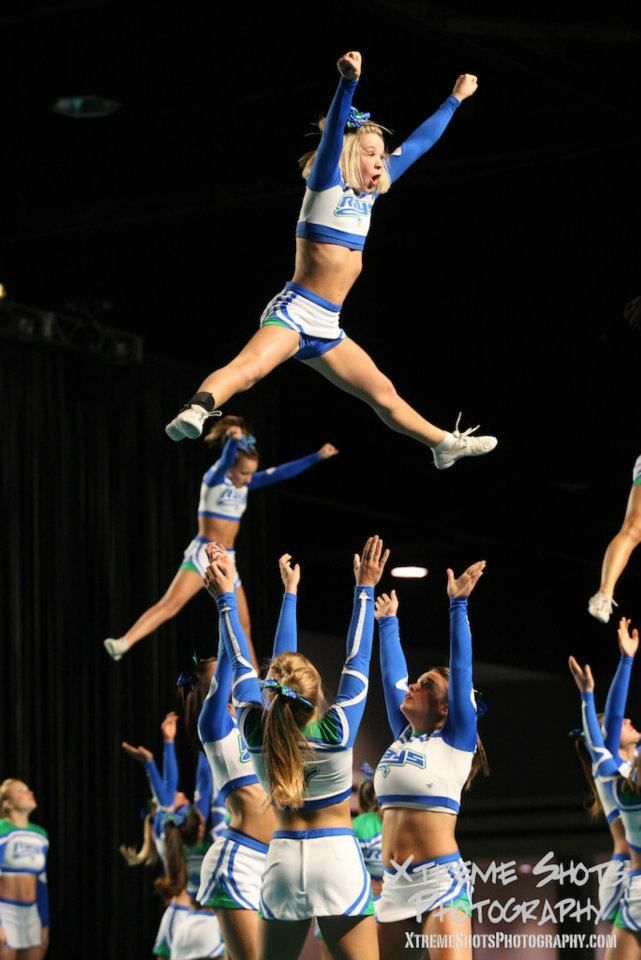 And, don't forget to have fun. Enjoy the experience! Pat yourself on the back for engaging in the competition. Be nice to yourself and, regardless of the outcome, know that you have really accomplished something when it is over!
Dance Competitions 2021
Many of the regional dance competitions scheduled in 2021 have already sold out! But, here is a current list of the competitions that are still open (as of late March):
Regional
Dance Machine Reimagined
May 1-2 Rockingham, NC – 80% full
May 7-9 Henderson, NC – 60% full
Inspire
March 26-28 Daphne, AL
April 9-11 Montgomery, AL
April 16-18 Columbus, GA
April 23-25 Charlotte, NC
April 30-May 2 Kannapolis, NC
May 7-9 Dublin, GA
May 14-16 Auburn, AL
Epic Dance Showcase
March 26-28 Knoxville, TN
April 9-11 Spartanburg, SC
April 23-25 Asheville, NC
April 30-May 2 Columbia, SC
May 7-9 Spartanburg, SC
National
Dance Machine
June 24-27 Greensboro, NC
July 15-18 Pigeon Forge, TN
July 23-25 Eden, NC
Inspire
July 5-9 Savannah, GA
Epic Dance Showcase
June 28-July 3 Pigeon Forge/Sevierville, TN
Call Us for Guidance and Instruction
Are you interested in preparing for a competition? Even if you are just starting out and competition isn't in your scope (yet), our professional instructors have expertise in guiding you toward meeting your goals–whatever they may be.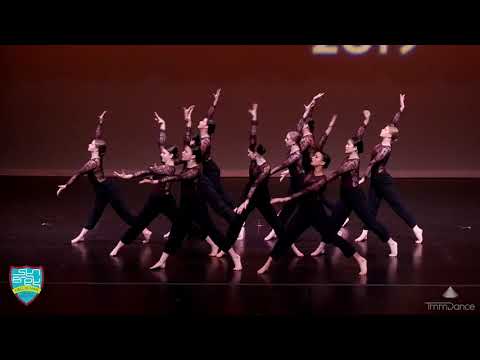 Dancing opens up many opportunities to broaden and expand your life! Give us a call at (919) 872-0111. 
Contact Us Today
No Partner Necessary
Is it obligatory to participate in dance competitions?
Probably, every dancer at some stage of his dance development asked himself the question: "Is it necessary to participate in these dance competitions at all, is it mandatory? I can dance in front of the mirror in the dance hall!" But, yes, for a dancer, if he wants to develop his dancing skills and become a professional in the future, participation in the dance competitions is a must.
Consider the following picture: a dancer has not performed at competitions and festivals since childhood, he constantly dances only in the dance hall, he does not see the stage, he does not see the people who look at him, the strict views of the judges who evaluate his technique. Here, after several years of training in the hall, the teacher decides to take the dancer to a professional competition, because he can do a lot, because the teacher taught him everything for so many years, because he is technical and talented as an actor! And here at the competition the dancer takes one of the last places.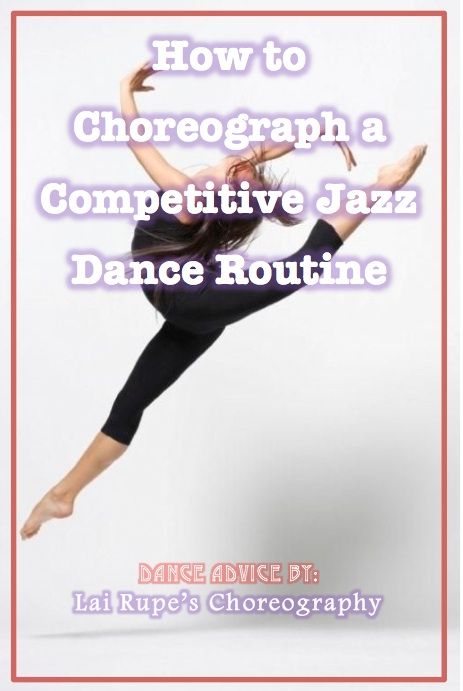 ..
The teacher is perplexed, why not the first place, why the dancer did not dance the way he danced in front of him in the dance hall?! The answer is simple. The dancer entered the competition after several years of training only in the hall, he had never seen the stage and other professional dancers. No matter how technical, gifted in acting a dancer is, if he has never danced at competitions, festivals, championships and dance olympiads - on a big stage, and not in a dance hall, then he will not be able to show the level of his professionalism that he showed in the hall.
This happens primarily because of the uncomfortable environment the dancer finds himself in. Everyone looks at him, they talk about him, the judges write something, he is alone on the stage, there is no teacher nearby who will correct or tell you what to do?! Probably everyone will say that the answer is simple and you just need to dance. But it's not that easy. A person, a dancer, needs to be prepared from childhood for the stage, take him to festivals, competitions, championships and dance olympiads, he must get used to the stage, as to his own dance hall and not be afraid of those people, those judges who watch and evaluate him technique and acting ability.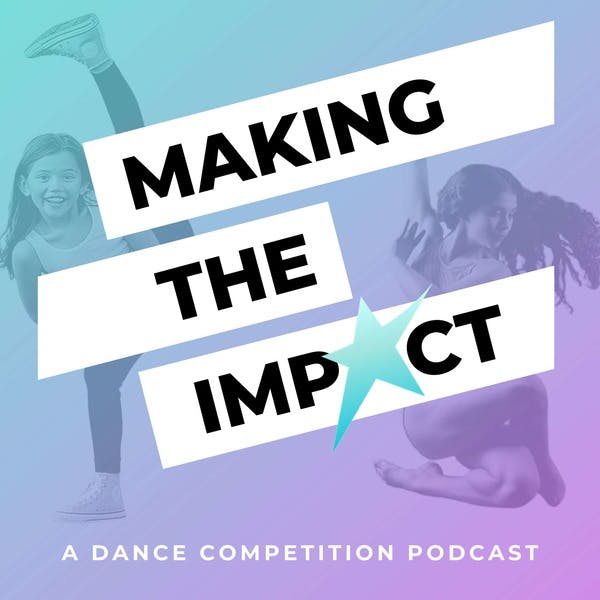 Also participation in dance competitions gives the dancer invaluable experience. Dancers learn on stage what needs to be improved, what exactly needs to be trained in order to achieve a result higher than it is. They will learn how to focus on the background of adrenaline, because it is very difficult - you are shaking, you are worried, and what if it does not work out! But if a dancer fails to concentrate and push his feelings into the background, then he simply will not be able to dance what he has been practicing for many weeks and dance the way he did in the hall.
Another reason participate in dance competitions is to receive feedback. At competitions, you can get real criticism from professionals and understand what needs to be improved. It helps dancers improve their technique and understand how to properly analyze choreography. Communication and acquaintance is also an integral part of dance competitions, for the sake of which it is worth participating in them.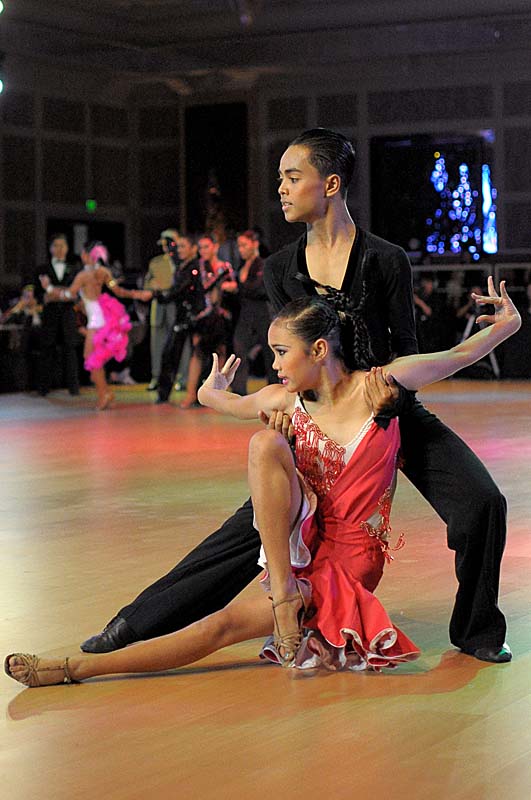 The emerging dancer has the opportunity to show and prove himself to the big figures in the world of dance art. You can also get to know your peers from other cities and countries and have good connections with such dancers, because they can come in handy.
When preparing for any dance competition, a dancer discovers new abilities. He constantly trains and every day his professionalism and technique grows higher and higher. The dancer looks at other participants in the competition and, of course, compares himself with them - what he can and what he can not, what he does better and what is worse, what he still needs to work on, what to learn, and what to improve and raise the level of performance movements (for example, rotations, the same rounds - someone can rotate 1-2 rounds, and someone can do 4-5 at once, and rotations are only training and work, otherwise it is impossible to succeed in the number of these movements).
Dance Federation MARKS is waiting for dancers from young to old at its competitions! Dance with Marks!
cool battle and other fun for guests and everyone else
Wedding contests must be original.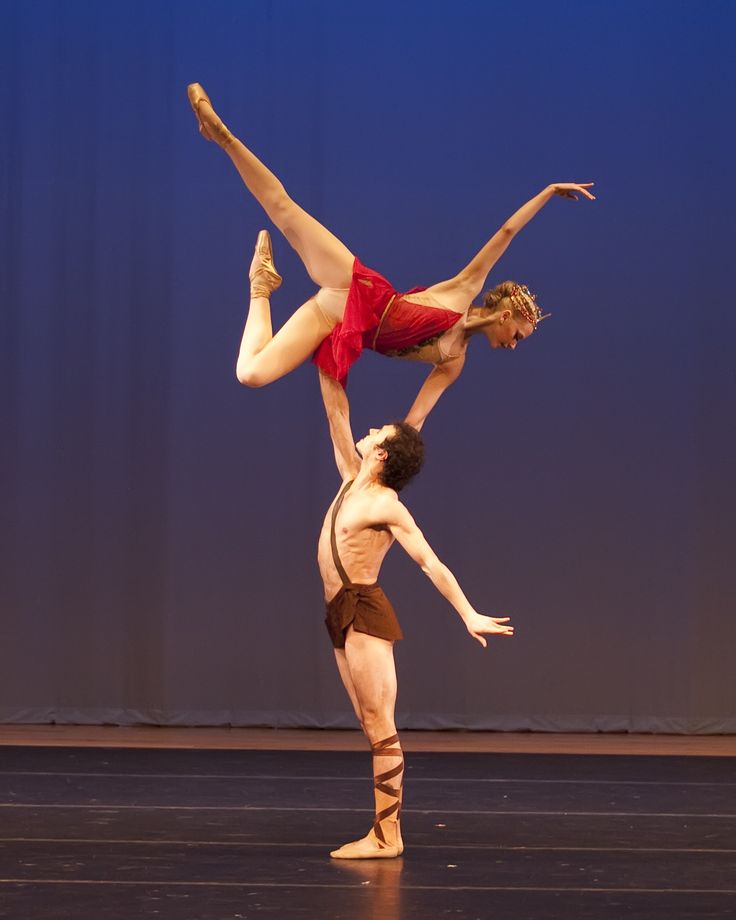 You definitely need to come up with some kind of active entertainment, and dance competitions are perfect for this. They help stir up the guests, direct the energy of the most active in the right direction and stir up the most shy.
Dance competitions can be collective or individual , take place in the form of a competition or a real dance battle. It can also be just collective dances with a leader. And most importantly, to participate in such competitions, it is not at all necessary to be able to dance.
Contents
1 When to do it?
2 How to prepare?
3 Cool competitions for guests

3.1 Dances of the peoples of the world
3.2 Pop the balloon
3.3 Troika-four
3.4 The most hardy
3.5 Limbo
3.6 Hat
3.7 Part of the Body
3.8 I know this dance
3.9 Merry performance
3.1
5 Useful video
6 Conclusion

When to do it?


The right time to hold the first dance competition is some time after the start of the banquet. First you need to create a certain atmosphere, cheer up the guests and stir them up. Then it will be easier for them to overcome constraint and go to the dance floor.

Please note! Active and calm competitions must be alternated. Everything related to dancing is active entertainment, so you should not force guests to dance if they just ran or jumped. But after the table competitions, it is quite possible to arrange dances.

Dance competitions should not be held on an empty stomach, guests should at least have a bite to eat. But pulling them out from the table immediately after tasting hot is not worth it. Competitions can be held after appetizers or some time after the main course has been served when guests are waiting for dessert. Also, a dance competition, a collective dance or a flash mob can be a worthy end to the holiday.

How to prepare?

To hold dance competitions at a wedding, you will need the following:

spacious room;
musical equipment and audio recordings;
good lighting.

The choice of songs for competitions is a separate art. It is better to prepare several dozen diverse compositions in advance in order to be able to choose music for the current mood of the guests. It is necessary to be able to very clearly catch the time period for its inclusion, so that there are no awkward pauses. Music should be handled by someone who knows how to handle equipment well. It is best to hire a professional DJ.

Guests should also be given enough space to move freely. You should not spend such entertainment near tables with food. At least 3 square meters must be allocated for dancing. This is enough for a small group of dancing guests.
Dance competitions are selected depending on the size of the room. The more spacious it is, the more opportunities for their implementation.

The dance floor must be well lit . This creates the right atmosphere, because the dance part is always in the spotlight. During dance-related events, you can turn on disco lighting, play with spotlights or arrange a laser show.

Cool competitions for guests

There are a huge number of wedding dance competitions. They are selected depending on the following factors:

the age of the invitees;
contingent present;
room size;
preferences of guests and young people.

Usually the host takes care of the selection, but the newlyweds themselves can also make proposals. Here are some variations of the original dance competitions.

Dances of the peoples of the world


Several couples are selected from among the guests. They can consist of those who are in a relationship, as well as complete strangers. Couples are given the task to dance several dances of various peoples of the world. It doesn't matter at all that they don't know how to do it, because that's the whole point. The music of various nationalities is included: Russian, Caucasian, gypsy, Spanish, Chinese or Indian.

Feature: couples can dance simultaneously to the same music, or each of them is given a separate task.

It's even more fun when special attributes are given out for the competition: national clothes, shoes or hats. After the end of the competition, the winner is determined with the help of applause. Instead of couples, you can also invite individuals, but only when the guests have had enough fun.

Pop the balloon

This is a very active competition that will especially appeal to the youth of . It will require several pairs. Balloons are tied to the ankles of the girls. The goal is to burst the balls of all opponents with your feet, while connecting your hands with your partner. All this happens to cheerful music, laughter and cheering cries of guests. It is very funny to watch when everyone in a pair runs in their own direction. If the couple disengages their hands, they are eliminated from the competition. The winner is the one who managed to burst all the balls of the opponents.

Threes-fours

The more people participate in such a competition, the more interesting it is. First, everyone starts dancing together until the leader calls out: "Three!" Guests should immediately break into groups of three and continue dancing. Then the leader shouts: "Four!" Accordingly, the guests should be divided into groups of four people.

It can also be fives, sixes, sevens, and so on. You shouldn't split into pairs, otherwise the meaning of the competition will be lost . After each command of the leader, people who could not unite in a group are eliminated. At the end, 2-3 people remain, who become the winners.

The most enduring

This is a very simple competition, however, you need to choose the right time for it. It is best to hold it closer to the beginning of the event, when the guests have not had time to drink much. Couples of strong men and fragile girls are invited to the dance floor. The task of every man is to take the girl in his arms and dance with her until the end of the melody. The one who lowered the girl is out. The most enduring remains at the end.

Note: it is especially interesting to watch such a competition when two men remain on the dance floor, trying with their last strength to snatch victory from each other.

Limbo

Only the laziest have not heard about the famous limbo dance. Its essence is that an even rope is pulled in the room, under which a person must pass to the music, bending back. You can't touch the rope. There can be a large number of participants in this competition, but you should not invite more than 10 people so that the competition does not drag on.

Participants take turns walking under the rope, trying not to touch it. There is only one way to pass - bending back. When everyone has passed under the rope for the first time, it drops down by 5 centimeters. Now it is much more difficult to walk under it, and the intensity of passions intensifies. Then the rope must be lowered another 5 centimeters, and so on. Each time, the participant who touched the rope is eliminated. You should not invite people who have problems with the spine to such a competition.

Hat

Up to 15 people can enter this contest . The host invites several guests to the dance floor, who become in a circle. The first participant takes a hat and puts it on the head of a neighbor, and that one to his neighbor, and so on until the music ends. Whoever has a hat left in their hands is out of the game. Play until there is only one player left, who becomes the winner.

There is a more interesting version of this competition. The participant in whose hands the hat remains does not drop out, but approaches the leader. The leader has in his hands a list of duties that the losers must fulfill. It can be:

the obligation to invite the newlyweds a week after the wedding for tea;
come to the newlyweds with a bottle of cognac;
call every hour during the day and say nice words.

You need to put a tick in front of the task that you like. Accordingly, each participant in this competition receives his own assignment, the list of which is read out at the end by the moderator. Tasks can be anything, as long as they are fun, funny, enjoyable to perform and in no way offensive.


Body parts

The competition is suitable for the most active guests. Its essence is that you need to dance with separate parts of the body. For example, the host asks you to dance with your right hand. The music turns on, and all participants begin to dance with only their right hand. Then you can dance with your left foot. After that, you can depict the dance of the head or the right ear. In this competition, the winner is the one to whom the loudest applause sounded.

I know this dance

For this contest, you need to choose melodies from popular films, to which the characters danced some kind of dance. These films must be widely known. Several guests are invited to the site. The host turns on the music from the film, and you need to repeat the dance that was danced to it as accurately as possible. The winner is the one to whom the guests applauded the loudest.

Help! It's okay if one of the guests did not watch a certain movie, because he can repeat after other guests.

Funny performance

For this competition, you need to prepare cards with scenarios. Several guests are invited to the site, and preferably couples or groups of three people. The task of each team is to dance some situation from a famous movie or cartoon . The facilitator distributes cards with tasks and gives the teams time to prepare. Everyone dances in turn, and the task of the other guests is to guess what they are trying to portray. There are usually no winners in such a competition, all participants receive prizes and gifts.


Dance battle

A very incendiary competition in which a large number of guests can participate, up to all participants of the solemn event. It is better to spend it at the very beginning of the dance block in order to prepare all those present for it . Participants are divided into two teams that compete with each other. For example, men can compete with women.

Teams take turns performing a dance to the same music. In order to warm up people, the leader can show the movements to the teams. As musical accompaniment, it is better to use cuts from short excerpts of famous dance hits. The main thing is that the melodies are incendiary. After each dance, the host announces the winner, which is determined by the applause of the guests who are not participating in the battle, or by the host himself. Of course, all this must be done with jokes so as not to offend anyone.

What should be avoided?

The same mistakes are often made at different weddings during dance competitions. The first and most common of them is to start dancing with an individual competition. If you put a person in the middle of the hall, he invariably becomes shy . This is felt by other guests, and the atmosphere becomes tense. Therefore, it is better to first hold collective dance competitions, and it is worth calling an individual to the dance floor only when the host has already sufficiently warmed up the audience.

It's not worth making old people dance either if they don't want to. Of course, many of them do not mind moving, but if you know that someone has health problems, be sure to warn the leader about this.

Important! Sometimes there are too vulgar dance competitions. Both couples and people who do not know each other can participate in them. It's best to avoid spicy contests altogether if you don't want to offend any of the guests.

Useful video

Conclusion

Are dance competitions necessary at a wedding? Definitely yes.