How to buy dance shoes
Top Tips to Buy the Perfect Pair of Dance Shoes for any Dance Form
 If you ask any dancer what is the most crucial part of their body? Most will answer – feet! Just as musicians care for their instruments and maintain them in good working order, so do dancers.
Shakespeare very famously declared: "Apparel oft proclaims the man," that may or may not be true, but we at On1dancewear would like to announce: shoes certainly do make the dancer.
Whether you are a competing professional or a total beginner- a ballet dancer or jazz, good dance shoes are an absolute must if you wish to perform to your best and progress as a dancer.
Dance floors are notoriously fickle for a dancer's feet. Too much grip, not enough grip, and random sticky spots – anything could lead to awkward turns or dangerous foot slips. It is here that genuine, top quality dance shoes can make all the difference.
Dance is just like a sport. You need to have the correct equipment to do well, and let your feet do the talking.
The right pair of dance shoes can make a huge difference in your dance studio experience and even if you are a social dancer or a performer, the shoes make a lot of difference.
Buying dance shoes for any dance form could be tricky for first-timers. Size, style, heel height, material, everything that you need to look for is a lot of information to process, so let's walk you through everything that you need to know.
Style of your Dance Shoe:
There are different shoes for different dance forms. American rhythm, Latin, Standard (Ballroom), American Smooth, Jazz, Tap dance or ballet- the usage decides the style that you should pick up. For example- Latin shoes usually have open toes and higher heels. Open toes because the height of the heel places the weight forward onto the ball of the foot, and sole of the shoe is flexible enough to point the foot while making sharp movements and turns.
Heels:
Most dancers would swear by not going for thick-heeled practice Latin shoe as your first pair.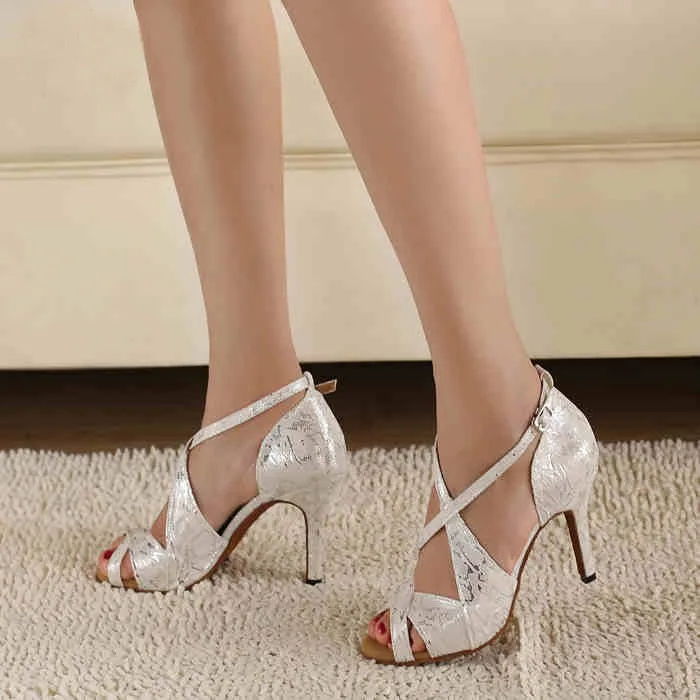 Only once you have some experience should you go for one. Unless you have some issue with your foot, don't go for practice shoe; instead, take the real deal from day one. Slim heels make turning easier, while flared heels are preferred where more stability is required.
Color & Material:
Color and material of the shoe could help you express your personal style. Usually, bronze, tan or flesh colored leather shoes are the first choice for practice. Canvas or leather shoes are a good start. Patent leather shoes are ubiquitous in competitions as they look really sharp. Male dancers often go for combinations of suede and leather too. These Calf Skin leather Black shoes with suede top lift add personality into dance and guys definitely don't want to be left out in that department!
Quality leather dance shoes are preferred over synthetic materials as they stretch and mold to the shape of the foot over time.
Check the Soles too!
Sole is as important as the shoe.
There is a variety of options like chrome soles, suede leather soles, and smooth leather soles. While chrome sole can be used for any surface, suede leather works best with wooden flooring where it provides the right amount of grip and slide while moving across the dance floor. Don't go for smooth leather soles unless you are an expert dancer, as they are too slippery. AVOID rubber soles at all costs as they cause too much friction, and you won't be able to move freely on the dance floor.
The Size that Fits Right:
Proper fitting of your dance shoes is critical, and for that sizing is essential. Too big, and your footwork will suffer, and too small they would pinch and blister, making your dance lessons a painful experience. The general rule of thumb is to "go down a size from your regular shoes." The shoes shouldn't have any wiggle room once correctly laced up, but at the same time, they should be snug and not painful.
Price:
With prices ranging from $60- $250, any dancer would want to shop for dance shoes that last and also support long hours spent at dance lessons.
The variations in the prices are mainly because of the difference in the quality and type of material used as well as how well the shoes have been crafted. Remember, you can't go too cheap, and you get what you pay for when it comes to picking up the right dance shoes.
Looks are not Everything:
You may want a fierce, sassy pair, but they'll get ruined in the dance class, therefore, make sure you shop within your budget. Those stilettos might look like must-buys, but you will have to work your way up to those crazy-high heels for dancing.
In all fairness, dance shoes should be selected not only for appearance but comfort, support, performance, and protection.
Here are some tips to keep in mind to find the perfect pair:
Shop for shoes during the evening or late afternoon. Our feet tend to expand during the day and afternoon naturally is an excellent time to start shopping.
Take a pair of socks/leggings you would wear while you would be dancing. Wear the same while you try the shoe on.
It's a myth that dance shoes need to be "broken in," and they will fit better as you wear them over time. Try and buy shoes that fit from day one.
Remember, sizes vary between manufacturers, so you are the real judge when it comes to shoe's size or description when you are buying online. 
Width is as important as length. Don't cramp your feet in narrow shoes. If the ball of your foot feels compressed in a particular shoe, buying one or half size bigger shoe won't help. You must ask if it comes in a wider size. 
Check the inside of the shoes. Tags, seams or any material might irritate your foot during those long hours of practicing and dancing.
Check the soles out- Dance shoes mostly have anti-skid soles, the good quality ones also have a suede inner lining to ensure you don't slip or miss a step on tricky dance floors.
Calling out men who are reading this-Always pick up shoes that are lightweight and put comfort over style. A secure fit where your foot doesn't move, but it's not too tight either!
Tango and flamenco dancers wear higher heels, while lower heels are preferred for ballroom or Latin. If you are only going to buy a single pair for all forms, go for a medium high heel that will work for both. Ideally, a heel of 2 to 2.5 inches for women and 1 to 2 inches for men's dance shoes are preferred.
This one is for ladies-Avoid thin straps as they are less supportive and likely to stretch too much while you dance. Choose high-quality leather where the straps are closer together. Your shoes should have straps, so they don't come off or get loose when you move around. Mary Jane or T-Strap Style works best.
Dancers with narrow feet should not opt for a wide, open-toe dance shoe. While tango, you would prefer closed toe shoes to avoid getting stepped on by your partners.
You cannot, and should not wear your dance shoes for any other purpose except for dance. At least one pair should be kept safe only for dancing to ensure your shoes are as new as ever and last longer.
No one has crafted the "perfect dance shoe" yet, but there are some "near perfect" options for you. Look for a pair that provides comfort as well as support the first time you wear them.
Thanks to the popularity of Ballroom Dance TV Shows awareness about various dance forms like Waltz, Tango, Viennese Waltz, Foxtrot, Quickstep, Samba, Cha-Cha-Cha, Rumba, Paso Doble, Jive, Salsa has increased manifold. As a result, there are so many styles, fits, and options for dance shoes. With increased awareness, the demand for better design has gone up too. Most dancers prefer a balance of form and function when it comes to picking up the perfect pair.
Above all, the unique shape of your foot and your basic anatomy like the size of the toe, arch height, etc will determine the type of shoe you could dance in. For example, if you have high arches, T-strap style may not suit you as it can impede your range when you are trying to point your foot.
A pair of quality dance shoes will help you learn better and dance longer.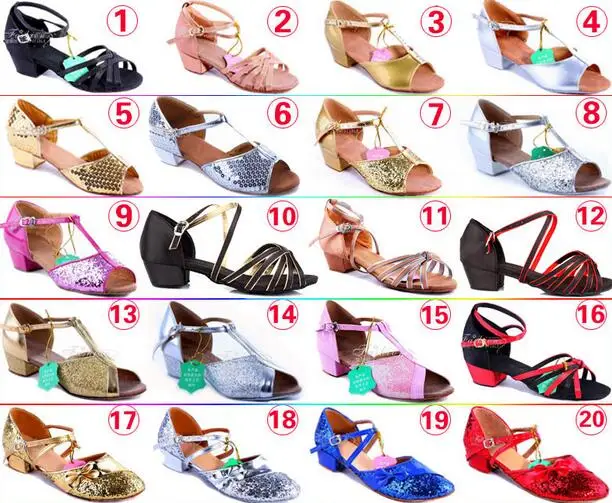 A specialist supplier of dance shoes can help you pick the right one that fits perfectly.
Buying online is one of the easiest and cheapest ways to get the dream pair of shoes and dance like a dream. Try now!
Resources-
Healthy Feet- https://www.health.harvard.edu/promotions/harvard-health-publications/healthy-feet
Ballroom Dance Shoes, Latin Salsa shoes & Clothing
Drag and drop me to the cart

Shoes Brush Style 01

Drag and drop me to the cart

Black Canvas Slippers BL704001

Drag and drop me to the cart

Stainless Steel Shoe Buckle Style 01

Drag and drop me to the cart

Brush-d04

$10. 80

Drag and drop me to the cart

Tan Ladies Sandal adls279101

Drag and drop me to the cart

Beige Patent LS600608

Drag and drop me to the cart

Black Nubuck & Silver Patent Sandal LS165903

Drag and drop me to the cart

Black Nubuck & Mesh practice LPT164301

Drag and drop me to the cart

Gold Glitter Sandal LS160209

$55. 97

Drag and drop me to the cart

Bronze Patent Leather Sandal LS162105

Drag and drop me to the cart

Silver Glitter & Patent LS500502

Drag and drop me to the cart

Black Mesh & Nubuck practice LPT164305

Drag and drop me to the cart

Light Tan satin with flesh mesh Sandal LS163001

Drag and drop me to the cart

Plastic Heel Protector Style 03

Drag and drop me to the cart

Black Leather Jazz Boot JZ721101

$21. 60
How to choose dance shoes: features and recommendations
How to choose dance shoes
Choosing dance shoes is not as easy as choosing casual shoes. Therefore, before buying, questions usually arise: what guides you when choosing the most comfortable dance shoes? Where to buy dance shoes? Is it necessary to choose it for each type of dance separately or are there universal options? You can find the answer to these and similar questions in this article.
Shoes for different types of dance
Sports ballroom dancing
Shoes for Latin American and European dances are very different.
Children up to 11 years old dance in universal shoes. Rating shoes for boys or rating shoes for girls are versatile dance shoes for training and performance. We have a huge selection of these dance shoes in our store.
If you need to buy shoes for sports ballroom dancing, you need to know what program you are going to dance.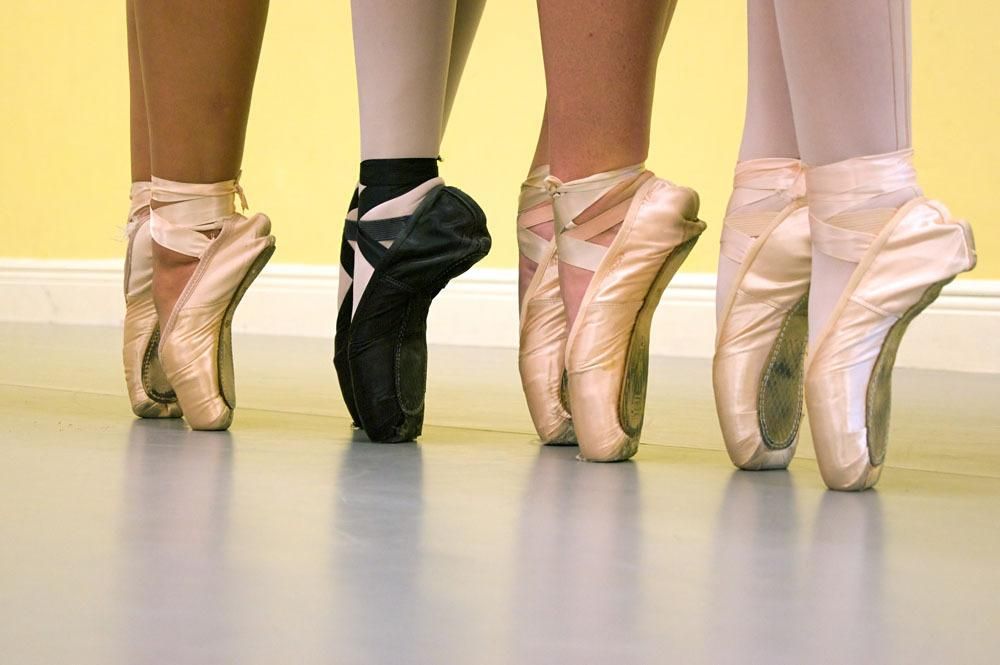 In the Latin American program, the partner uses a high heel (about 4 cm), girls usually use shoes for dancing with heels from 5 to 9cm, the shoes are tightly held on the legs thanks to the straps.
For European dances (standard), shoes with a small heel (about 2 cm) are used for the partner, and pumps for the partner. The heels of the ladies can be as high as in Latin. As materials, both synthetic and natural high-quality materials are used, emphasizing the expensive and elegant image of a dancer on the floor, but at the same time providing comfort of movement.
Ballet
Pointe shoes are the classic ballet shoes. Pointe shoes contain a rigid glass inside, which helps to keep balance during the dance, when the performer has to stand on his fingers. Pointe shoes are selected individually for each dancer and choosing them correctly is not an easy task. Pointe shoes are a type of dance shoe that is used only in ballet and nowhere else.
Ballet shoes are also used during the training process.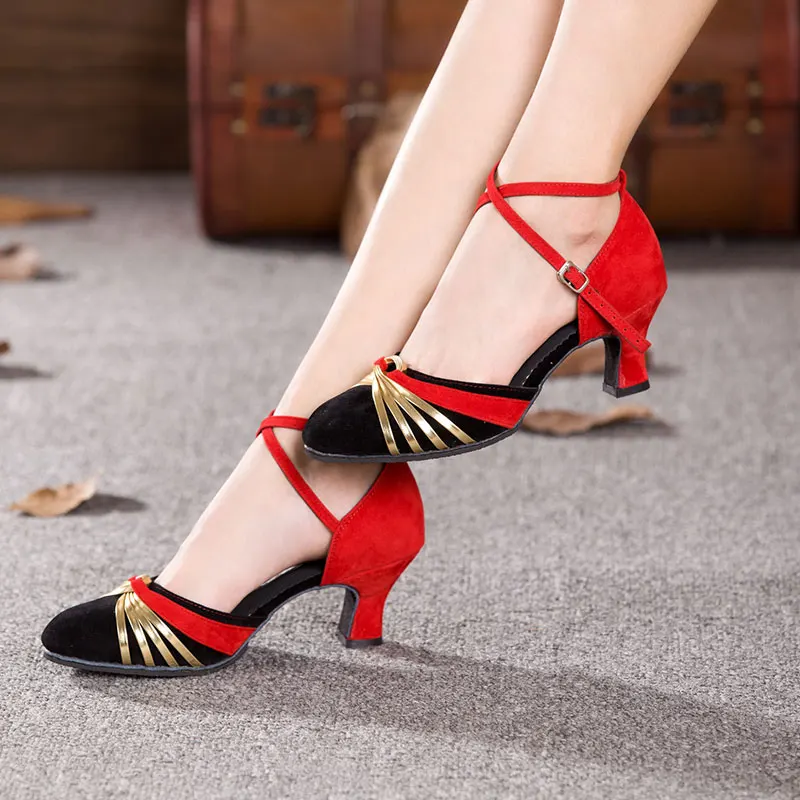 Ballet flats are the most "universal" type of dance shoes that are suitable for both ballet and just stretching, choreography and almost any dance style as training shoes.
Ballerinas are usually white, pink, nude and black. Men usually choose black, girls can afford any, but still white and flesh are the most popular. Ballet shoes as dance shoes are one of the most common options. After them, you can already move on to more specialized shoes for the chosen dance direction.
Jazz
Jazz shoes can also be used for other types of dance (hip-hop, aerobics, rock and roll). The heel does not matter - it can be both high and low. Open sandals and soft lace-up boots are also suitable.
Dance shoes must have a split sole so that the foot can easily perform any movement. Sometimes there is also a rubber sole - it provides additional grip on the surface.
Oriental dances
This type is usually characterized by barefoot performance. However, you can buy Czechs or ballet flats.
They are often supplemented with decorative elements (they apply a pattern, add beads or rhinestones).
Rhythmic gymnastics
In our store you can buy shoes for rhythmic gymnastics - these are half-toes. In fact, this is half a ballet flat and an elastic band that wraps around the heel. These are professional footwear for athletes, which you can also purchase in our Komilfo store.
What should you keep in mind when buying dance shoes?
Choose a dance shoe that is more flexible and soft at the time of purchase - this is essential for many dance moves.
Do not choose shoes that are too big. Remember that shoes can stretch after a certain time. Therefore, after a few weeks, they can become too loose and fall off the leg, and this can lead to sad consequences.
The foot may not be very comfortable in new shoes. Don't compare the feel to your old shoes or regular shoes. The task of dance shoes is to provide comfort and safety while dancing. The most comfortable materials are genuine leather and suede (nubuck).
In the case when the dance shoes are suede or leather, do not forget to take care of them in time. Do not forget to buy special care products. So your dance shoes will last much longer.
Girls should buy strappy dance shoes. Thanks to them, the shoes will be securely fixed. It is important that the strap is long enough, otherwise it will be uncomfortable and cut into the skin.
In order for the shoes not to slip too much on the parquet, do not forget to use a special brush for shoes, which raises the pile on the sole of the shoes. This ensures optimal glide and floor feel. You can also buy professional brushes for shoes in our online store.
Do not forget that dance shoes wear out much faster than street shoes. Therefore, it should be constantly changed to avoid injury.
How to choose the right size of dance shoes when purchasing them in the Komilfo online store?
When ordering shoes through our online store, you need to focus on your usual size.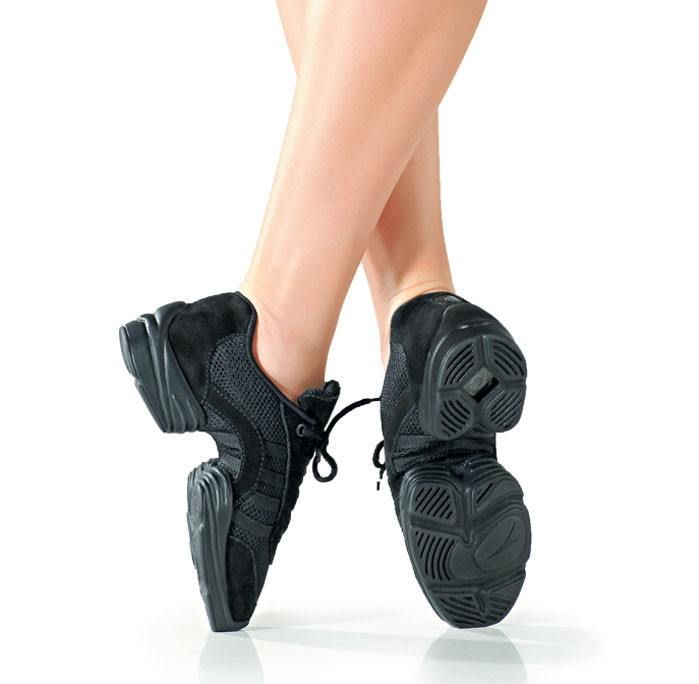 But we must not forget that too large or vice versa, small, the size can lead to falls, damage or injury during dancing. In addition, each manufacturer's size range may differ from the one you are used to. Therefore, consultation in our dance online store "Komilfo" is the best choice.
The Komilfo store cooperates with a large number of brands and suppliers of shoes for dancing or gymnastics. Among them: Galex, Aida, BD dance, Dancemaster, Odeon, Grishko. Our online store gives you the opportunity to purchase goods from many well-known and recognized brands that produce only high-quality shoes and offer a huge variety of materials from natural leather to natural or artificial lacquer, suede, nubuck, etc.
By purchasing shoes from us, you not only buy goods, but also get an excellent offer in relation to cost to quality, as well as positive emotions from the chosen dance shoes. You will definitely want to use our services again!
Dance shoes in the category "Sports and recreation"
Jazz shoes for dancing.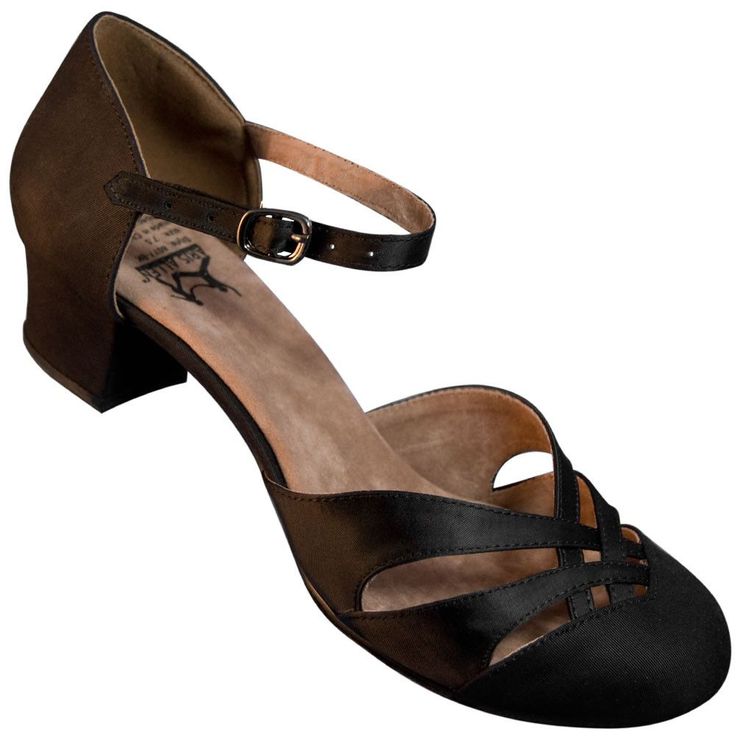 Delivery in Ukraine
580 UAH
Buy
online store "Champion"
Ballet slippers shiny Planeta-Sport OB-1866 39 gold ML, Code: 2458909
300 UAH
209.98 uah
Buy
Internet-catalogue from the dock "Modna Lavka"
Ballet slippers planeta-sport OB-0004 28 White ML, CODE: 24589Ballet Slippers Planet Red ML, CODE: 2458979
Delivery across Ukraine
200 UAH
136.98 UAH
Buy
Zelart MA-0057 29 Black ML, CODE: 2459028
Delivery across Ukraine
250 hryvnia
172.98 hryvnia
Buy
Internet catalog from the dock "Modna Lavka"
Czech leather planeta-sport Zelart ZS-5307 36 KOD: Black 2 ML
Delivery in Ukraine
220 UAH
153.98 UAH
Buy
Inter NOCT NOT ALOL with KI DOK "Modna Lavka"
Bandan 55x55 Smile K608 TP, Code: 131900
Delivery across Ukraine
UAH 120
UAH 84.98
Buy
Topsales - Best Sales
Planeta -SPORT Ballet Elit OB -1868 31 White TP, Code: 2458930
Delivery in Ukraine
440 UAH
307.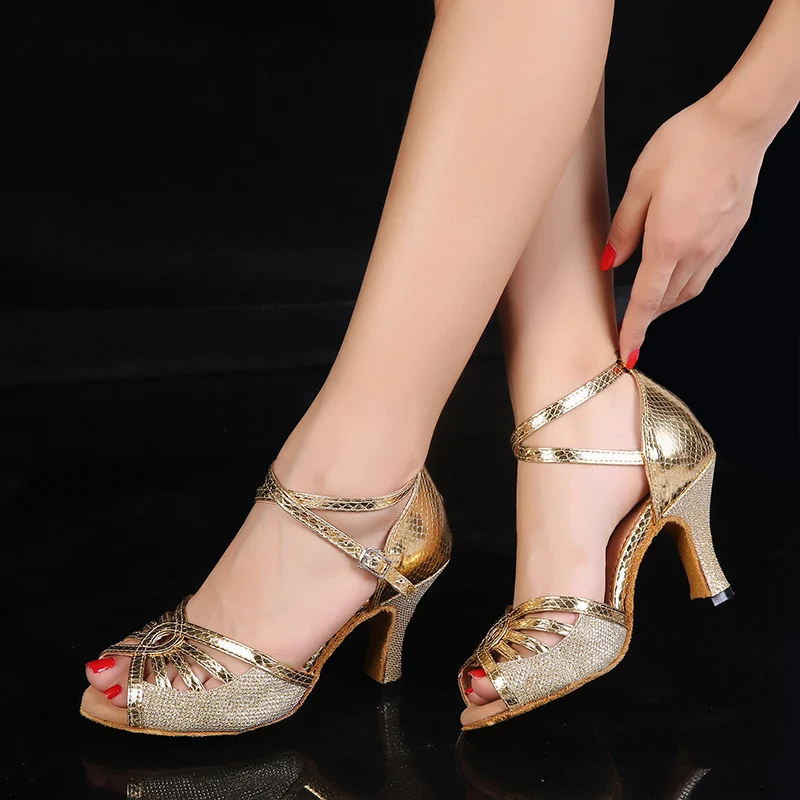 98 UAH
9000 Planeta-SPORT OB-6326 37 Red TP, Code: 2458965
Delivery in Ukraine
UAH
136.98 UAH
Buy
TOPSALAS-BEST SALE 9000 CODE: 2459011
Delivery in Ukraine
220 UAH
153.98 UAH
Buy
TOPSALAS-Best Sales
Czech leather Planeta-SPORT ZS-5305 36 Black TP, Code: 2459063
9000 220 GRN
153.98 UAH
Buy
TopSales - best sales
Inflatable mattress raft Intex Smile 188 cm Yellow 57254 KS, CODE: 2658551
0005
943.98 UAH
Buy
Online discount catalog "KIEVSALES.COM"
Sand set Dump truck Smile 1 Colorplast 0121 Red KS, CODE: 7509892
Delivery across Ukraine
180 uah
123.98 uah
Buy
Online catalog of discounts "KIEVSALES.COM"
Czech demi Prime White 00-00006998 34 for girl 34 see KS, CODE: 7441789
Delivery across Ukraine
247 UAH
9Delivery in Ukraine
440 UAH
307.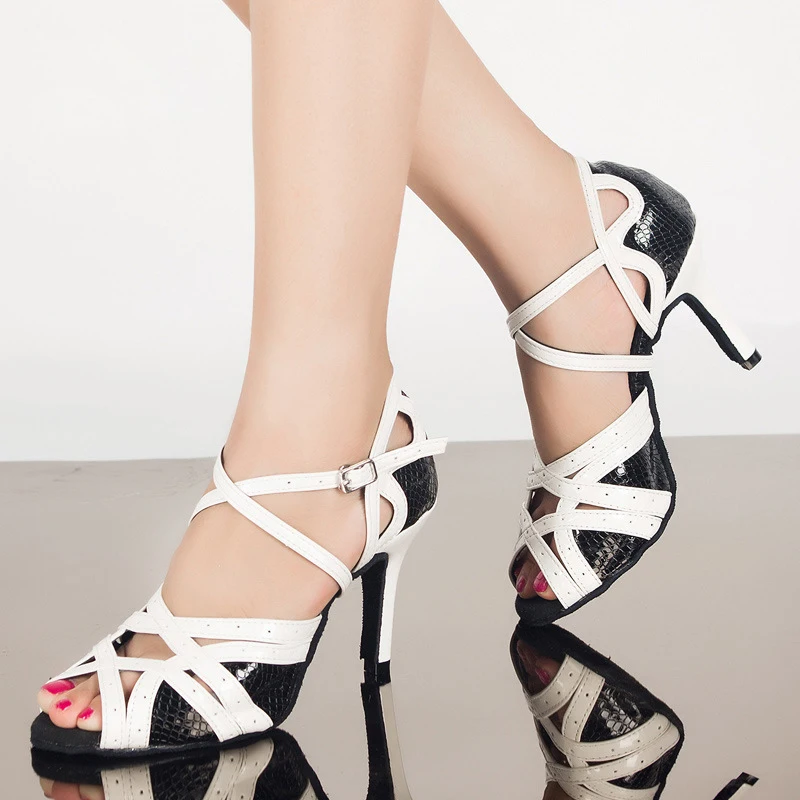 98 UAH
Buy
Int e​​rn​et-catalogue of discounts "KIEVSALES.COM"
See also
OB3aport62 28 Red KS, CODE: 2458971
Delivery across Ukraine
UAH 200
136.98 UAH
Buy
Online discount catalog "KIEVSALES.COM"
Silicone bib with Kiddy pocket Yellow Smile 02672 SC, CODE: 742013 Delivery2
05 in Ukraine
140 UAH
98.98 UAH
Buy
Internet Catalog of Discounts "Sales.org.ua"
Bandan 55x55 Smile K608 SC, Code: 131900
Delivery
9000 UAH 9000
Internet catalog of discounts "SALES.org.ua"
PLANETA-SPORT Ballet Elites OB-1868 31 Black SC, Code: 2458918
Delivery in Ukraine
440 UAH
307.98 UAH
Buy
Internet Catalog of Discounts "Sales.org.ua"
Bathbits slippers Planeta-SPORT OB-0004 37 White SC, Code: 2458953
Delivery in Ukraine
210 UAH
96.98 UAH
Buy
Internet Catalog of Discounts "Sales.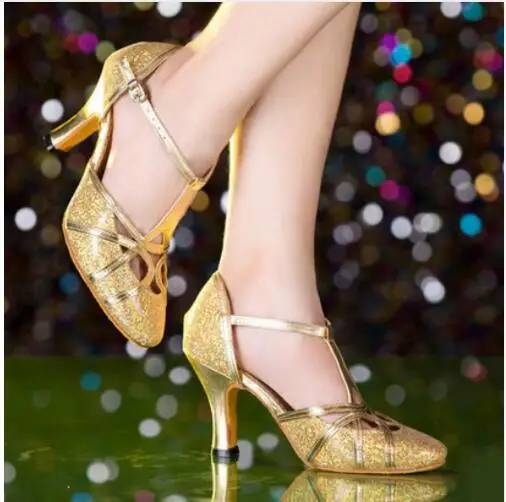 org.ua" MATSA Zelart MA-0055 27 White SC, CODE: 2458989
Delivery in Ukraine
250 UAH
172.98 UAH
Buy
Internet Catalog of Discounts "Sales.org.ua"
Planeta-SPORT OB-olive 25 White MD, Code: 2458941
Delivery delivery across Ukraine
210 hryvnia
146.98 hryvnia
Buy
Internet-call ski-dok "MODNIK"
Ballet slippers planeta-sport OB-6326 33 Red CODE: 2458976
Delivery across Ukraine
9CODE : 2459025
Delivery across Ukraine
250 uah
172.98 uah
Buy
-5307 30 Black MD, CODE: 2459074
Delivery across Ukraine
220 UAH
153.98 UAH
Buy
Internet-call ski dock "MODNIK"
Half shoes for rhythmic gymnastics SP-Planeta DR-1733 M Beige MD, CODE: 6607163
Delivery across Ukraine
330 hryvnia
233.98 hryvnia
Buy
Internet-call ski-dock "MODNIK"
Mattress-raft inflatable Intex Smile 188 cm SM4 Yellow 572 CODE: 2658551
Delivery across Ukraine
1 350 UAH
943.