How to become a plus size exotic dancer
This is what it's like as a plus size lingerie stripper
Now that we've recognized that the fat hoe revolution is upon us and it's here to stay, curvy women have the opportunity to publicly free ourselves from the clothes that once hid our cute tummies and cellulite.
For a 22-year-old exotic dancer who goes by the stage name Shauna Silver, there's some serious money to be made as a plus-size exotic dancer.
Shauna's everyday life in the club consists of stripping down song by song
The club she currently works at services its customers with stage shows and lap dances. But because there's no Canadian version of the $1 bill, she isn't making it rain on stage. "You don't normally make money on stage unless a customer wants to put a $5 bill in their mouth, lie on their back, that kind of deal," said Shauna, who is not pictured above to protect her identity. "We do lap dancing in the back for $20 a song."
The first song that plays is when dancers come to stage fully dressed in lingerie, the second is when dancers will remove their bras, the third song means it's typically time to get fully naked.
Shauna's been dancing only a little over a year and works at a fully nude club in Canada. "I was just kind of sick of my call center job, it wasn't making that much money, so I just sort of walked in to the club, showed them my I.D. and they said yeah."
Technically, Shauna is not all that plus-size
In the everyday world, Shauna wouldn't be considered plus-size at all. But in the club, she's the biggest girl there. "It's kind of like plus-size modeling. Like in normal day-to-day life, I'm not considered plus-size. I'm like a size 6-8. But in the club, I am considered plus-size."
It's gold bikini season. (Can't wait for my American followers to comment on the colourful money) pic.twitter.com/sw902MUXsL

— Shauna Silver (@613Stripper) May 13, 2018
Speaking to Babe, she admitted that most of the girls in the club are between a double zero and a size two, and any size beyond that is either considered plus or curvy.
However, despite the overwhelming amount of straight size dancers, the managers will limit the bigger girls based in the number of skinny girls so that the club is proportional.
"A lot of clubs will limit the amount of girls of that body type who can work per shift. Like at some clubs, it's like maybe 3 straight-size girls per shift, maybe 5 girls per shift. It just depends on the number of skinny girls they have in."
Come watch me shake my ass at Playmate tonight! pic.twitter.com/rYNGl3XHbA

— Shauna Silver (@613Stripper) March 17, 2018
Despite changing attitudes, Shauna says she still faces discrimination.
"I've been fired from every club in my area just because I've been too fat," she said, mentioning that managers told her to come back once she'd lost weight. Additionally, there are inconsistencies with management. "Within a few shifts it's like, 'The owner came in and like the owner wasn't happy seeing you, so come back if you lose weight.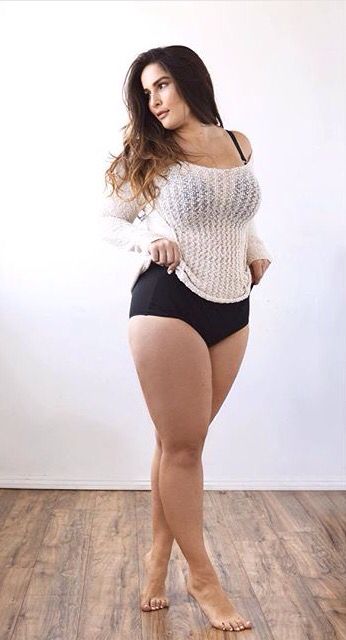 '"
Some days in the club can be really trying, even for her. "It feels super frustrating when customers are only going after the skinny girls or the blonde girls or whatever. But at the end of the day I know that I'm still making money."
#NewProfilePic pic.twitter.com/sGHqLnLdUu

— Shauna Silver (@613Stripper) March 6, 2018
She explained that her job flipped out because she wore nothing on stage save for a garter belt. "Just last week, I wore a garter belt on stage and like at pretty much every club it's fine," she said. "As long as you take off your panties and bra it's whatever, but the manager just lost it at me because I kept my garter belt on because that's not getting completely naked."
On the flip side, Shauna said higher-end clubs are where she's brought home the most bacon thanks to her size. "I was the only girl who was bigger than like a size two and I was making so much money.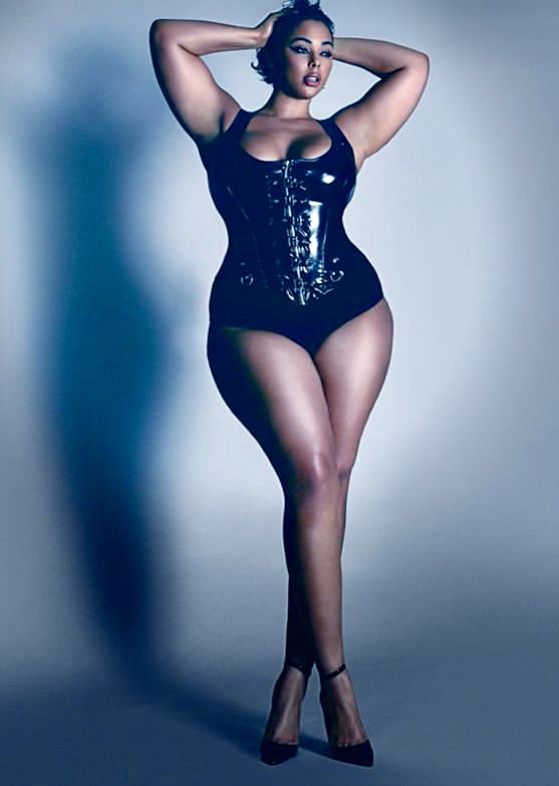 If they wanted a skinny girl with like long blonde hair and fake tits, they had like 40 girls to choose from" but I was the only one like me, she said.
There was also plenty of fat-shaming to go around by her straight size colleagues
Shauna said she'd never felt self-conscious, but that she did encounter a lot of fat phobia by the straight size dancers.
"That kind of thing came later on when all the girls were like taking shit, telling me that I'm too fat and 'you don't look like a stripper' and things like that. Once you have all those people telling you that, then that's when you're kind of like 'Ugh, is it really worth it?' but then you get used to it and tell them to mind their own business. And then they do."
Even her most loyal customer discriminated against her body type — but not in the way many would think
One of Shauna's regular customers who consistently paid to come watch her dance had suddenly stopped visiting. When she asked him about it, he said it was because she wasn't big enough.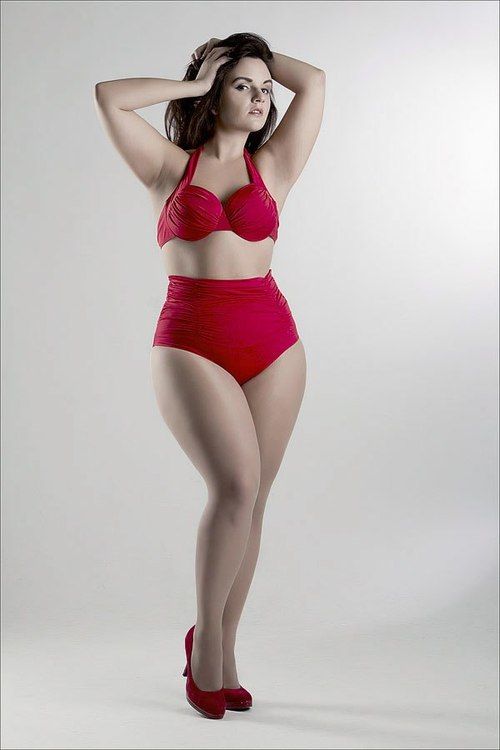 "Well, you've been losing too much weight," he told Shauna.
? pic.twitter.com/RUYiCTrgaS

— Shauna Silver (@613Stripper) March 5, 2018
Ultimately, though, getting the most money all comes down to personality
While many customers seek out the thinner dancers in the club, she said personality means more. "There are some the skinny girls with no personality who just go up to a customer and say, 'Buy me a drink, now let's go for a dance.' And they won't even try to talk to the customers just because they can get away with it –but the customers almost never go back to them," she said. "Body type is good for getting initial dances, but personality goes way further."
Related stories recommended by this writer:
● Kim K is under fire for encouraging people not to eat in her latest ad
● Sorry y'all, but Rihanna's Savage x Fenty lingerie isn't as inclusive as you think
● 'Chub traps' are the sexiest thirst traps featuring thicc girls ONLY
● Who invented these sex positions too awkward for anyone bigger than a size five? I just wanna talk….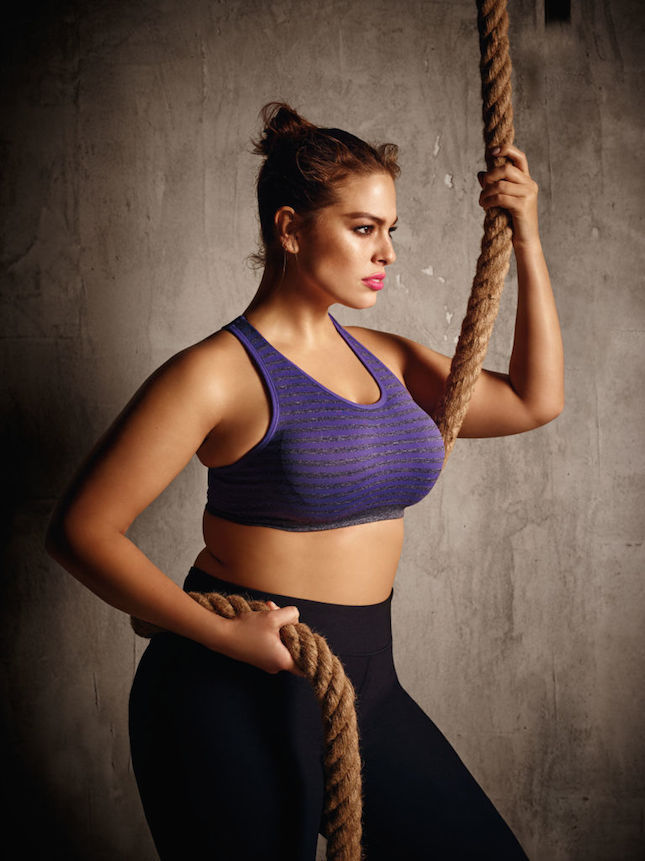 @aribines
How to Become a Stripper in 2022: A Beginner's Guide!
Ever wondered how to become a stripper?
Stripping can be an extremely lucrative career choice and as long as you have the right qualities, attitude and mindset and work smart then you can definitely earn a boat load of cash.
However, this isn't an easy job and doesn't suit everyone and there are many talented, sexy women (and men!) who have failed to make it in the stripping game.
So, what do you need to know about the exotic dance industry that will help you succeed as a stripper?
In this guide, we'll walk you through how to become a stripper. From learning the basics, and how to get started, through to top tips and advice on how to max out your earning potential.
What Does It Take To Be a Stripper?
We're not going to lie to you; with the exception of specialist markets for plus-size models, strippers need to be physically fit with a decent body and face, able to dance and have few inhibitions.
It helps if you have a good personality and like performing in front of people but we've seen many strippers in our time who didn't and still seemed to earn decent tips.
Another quality which is often seen by clubs and customers as being as important as being a great dancer is 'sexiness'.
Not always easy to put your finger on, this 'X' factor is harder to teach than how to work your way around a dance pole.
This often comes with confidence and self-esteem with performers who are assured about themselves being more 'sexy' to watch.
Here is something we should point out from the start: becoming a stripper doesn't require you to be an exceptional dancer or know some ultra-complicated routines on a dance pole.
You just need to know how to move in a seductive way.
Yes, it helps if you have some dance training but plenty of professional dancers are useless at stripping.
Far more important than your dance moves is your charisma.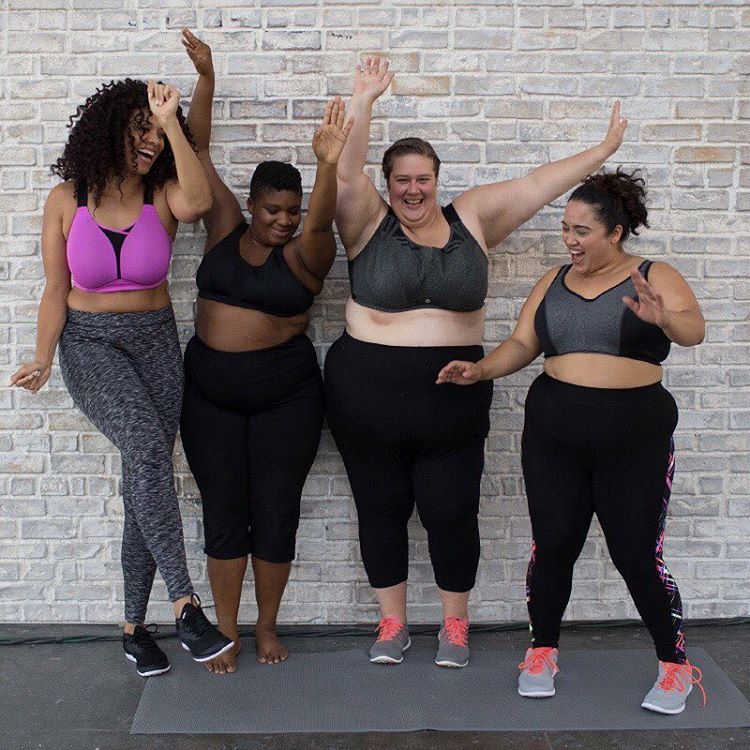 Being able to approach customers and make them feel special is a key skill in being a successful stripper. When you work for tips, your customer is king and you need to know exactly how to arouse and entertain them.
Unfortunately, stripping is also a young person's game and, though there are exceptions to this, you should be aged 18-30 if you are thinking of starting out.
Anyone in their 30s, 40s and over shouldn't be wholly put off the idea and there are opportunities in stripping which anyone can achieve so keep reading…
However, for those people who possess these qualities, being a stripper can be a quick way to earn money and for those who do it well, it can be a serious way to earn money from the adult industry!
But, not everyone who becomes a stripper will end up rolling in cash at the end of every night at work as success depends on a few extra factors; the choices you make and your commitment to the job.
You might be the best stripper in the world but if you work for the wrong club and don't put in the right hours then your earnings will be limited.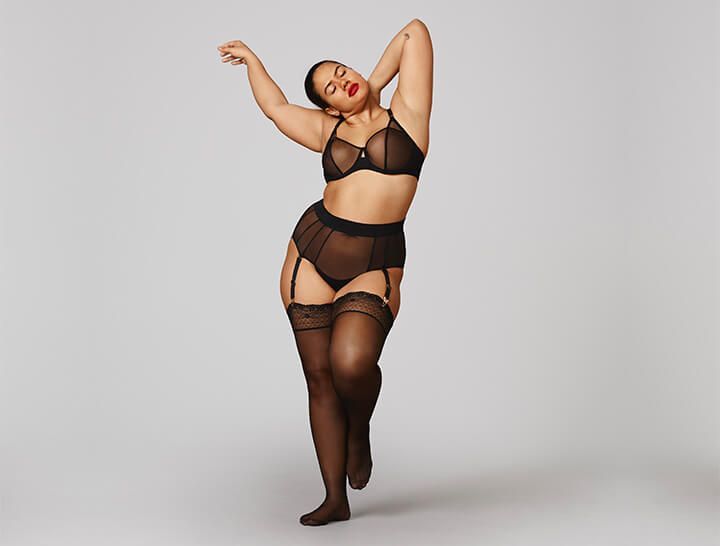 As with any line of work in adult entertainment, success in this field takes hard work as well as some insider tricks of the trade.
What's Involved in Becoming a Stripper?
Taking some (or all of) your clothes off is only a small percentage of the work that is actually involved in becoming a stripper.
Depending on what kind of club or online show you are working for, there are many more things that you will have to do.
All of these duties vary by club and country with the expectations being very different in Las Vegas and New York City to those in Arkansas or Utah.
Likewise, clubs across Europe and Asia may also have different expectations of their performers.
But, in general, strippers in most gentleman's clubs will also be required to perform additional kinds of erotic dancing which may include:
Table Dancing
Pole Dancing
Lap Dancing
Private Dancing
Obviously then, one of your main 'duties' will be to dance erotically to a style of music whilst taking off some or all of your clothes
The style of music used for stripping can vary by club and might be pop or R&B in some or hip-hop and rap in others.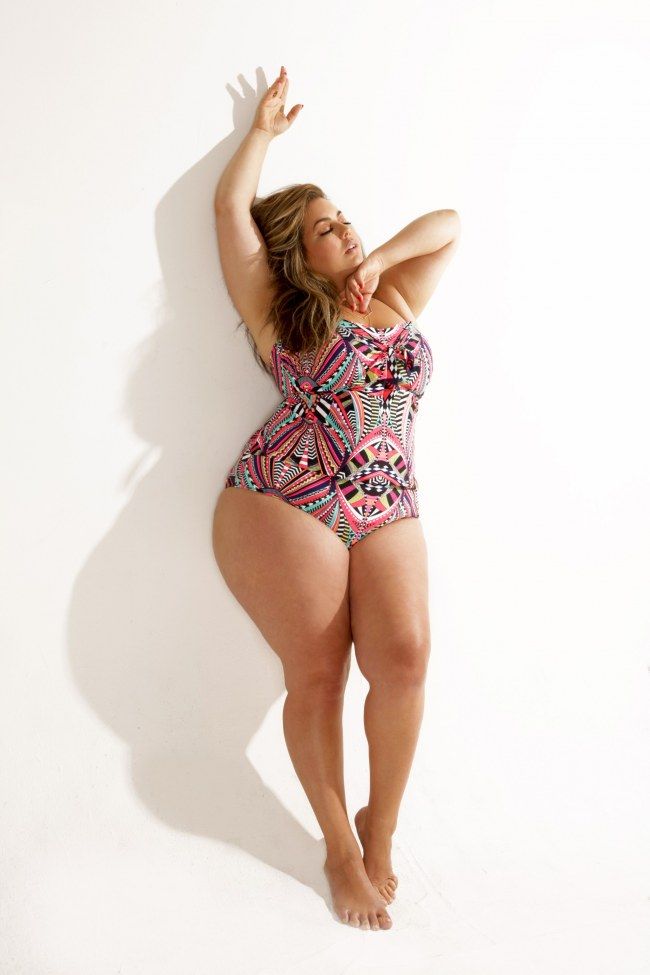 Good dancers will be able to adapt and be flexible with their choreography to suit the club they are working for.
Strippers may also be asked to participate in group stage shows which are usually choreographed by another dancer and can often be based around erotic and sexual themes such as Soap and Shower shows or even Simulated sex shows (popular in Amsterdam and Thailand).
However, the principle job of an erotic dancer is to take on other duties around the club such as being an adult hostess.
Similar to the role made popular across Asia with bar girls, Geishas and companions, these women are not sex workers but they are trained to spend the evening entertaining a group of men.
With many strip clubs making their money from the sale of alcohol, it is in their interests to keep their customers in the party mood for as long as possible.
This can sometimes require the addition of some of their ladies to a group to inject that extra ingredient needed to keep the energy high and the booze flowing.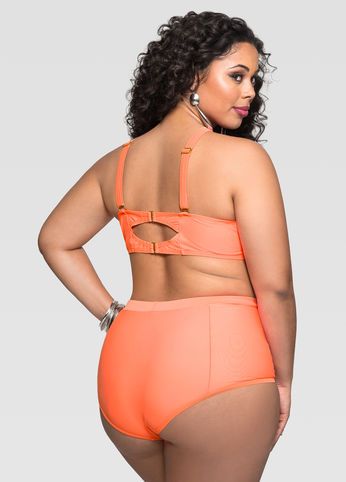 It is on the club floor itself where the true success of a stripper can be measured and where they can make some serious cash.
Flirting with customers and securing lap dances and time in the VIP room is where the big money is spent. This involves creating a personal bond with customers and requires some serious social skills that, unfortunately, many strippers lack.
Get this aspect of your role down pat and you will be laughing all the way to the bank.
Types of Strip Club Jobs
You can make money from stripping in lots of different ways and it is down to you as an individual to select an opportunity that best suits your needs, matching the pros and cons of each to your lifestyle.
The most common form of stripping is as an erotic dancer in a strip (or gentleman's) club where guests come to watch ladies (and sometimes men) perform striptease.
These adult entertainment venues come in many different guises from those that are glitzy, well-lit and glamorous to seedy, back-street bars.
Many strippers aspire to work in America's best strip clubs, but it takes hard effort (or good contacts!) to get there.
Typically employed by the club as an independent contractor, not on a salary but paid in tips (and sometimes commission).
Outcall strippers (or strip-o-grams) can either be agency staff of independents who perform at private events such as bachelor parties.
Often dancers who have learned their trade performing in clubs and bars these performers are paid by the 'gig' and this can suit women who want to work more flexible hours.
It is also a good opportunity for men to get involved in regular stripping work as well as women who offer something a little different to the de facto standards offered at the clubs. So, fetish and plus-size strippers as well as more mature erotic dancers.
Burlesque performers are often confused as strippers and the two do offer pretty similar kinds of entertainment however, there are some subtle differences.
Whilst strippers do remove their clothes in an act of erotic tease, burlesque performers incorporate much more theatrical methods to entertain their audiences.
Both provocative and mature in their style, burlesque shows are more elaborate, creative and highly polished. Instead of simply dancing to music they refine a character and persona and work through a choreographed and rehearsed routine.
The style of dress is quite different and whilst strippers may dance in skimpy lingerie before removing their bras, burlesque dancers usually wear stylized costumes that are quite fetishized (stockings, garters, corsets).
Another contrast is the fact that strippers must constantly be 'selling' themselves during a routine and work after their set is over to connect with their customers.
Strippers need to engage individuals in the audience to make tips and to keep them erotically charged whereas burlesque dancers will be focused on their own performance.
Though the end results may be similar, burlesque dancing is often viewed as being 'classy' whilst strippers (unfortunately) get the negative stigma of being, well, a bit 'trashy'.
When it comes to money though, the strippers have the last laugh as they can earn a lot more doing what they do than the burlesque dancers can. The latter are usually on a fixed fee per show or sometimes take a cut of the door.
Cam stripping has become a popular way for models to ply their trade and offering an online striptease is convenient and easy for both the customer and the stripper.
However, the live cam industry is saturated with models who are performing everything from live sex shows and solo masturbation to fetish acts so the expectation of offering more than just an erotic dance is high.
Coupled with the lack of physical 'presence', models who simply strip on cam may find it more difficult to get the same kinds of tips as they could in a club.
How To Decide If You Should Become a Stripper
Despite most people in the Western world being more liberal minded these days, strippers still suffer from the stigmatisation of others.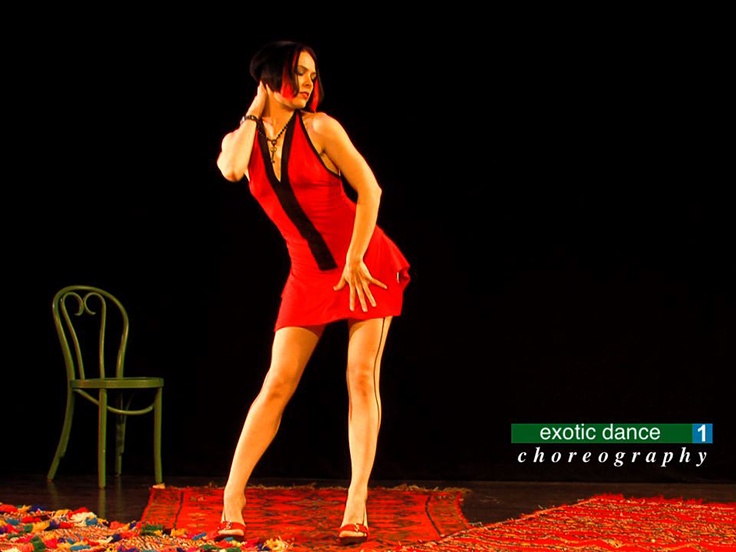 Let's face it, people are judgemental and this line of work (unfortunately) still has negative connotations within society.
Often seen as akin to any other kind of sex-work including prostitution, being a stripper can make people feel differently about you. Even if you don't get physical with your customers, the chances are that (most) people will still see stripping as a seedy profession.
This can damage and change some relationships so do consider how this will affect yours if you are open with people and, if you aren't, how you can explain what you do without putting yourself on the spot.
Being in a sexual environment as part of your 'day' job can also have an impact on personal relationships and some strippers report having a depleted enthusiasm for sex when they come home.
Just be aware that along with judgement from others on your career choice, being a stripper can have a negative impact on physical relationships.
You don't have to tell everyone what you do for a living but you should be hones with your partner.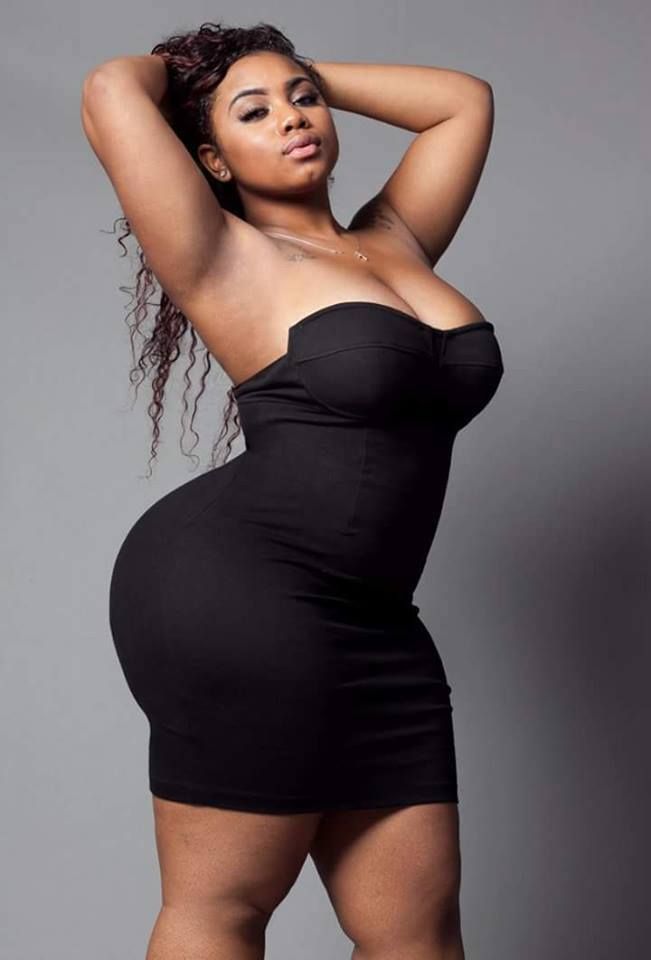 Most strip clubs have rules that you cannot be touched but, understand this, you will be touched.
From ignorant and arrogant guys to those who have just had too much to drink, at some point all strippers will be placed in a situation where they will be touched in a way they don't want to be.
If you are working in a club, the chances are that security will deal with it but be aware that this is a part of the job. A shitty part but a very realistic part.
All of this means that you are going to need to develop some thick skin; society doesn't really respect the job that you do, customers aren't always going to treat you like a princess and the work can sometimes be emotionally, as well as physically, demanding.
Another thing to remember is that your physical appearance is everything in this game so that means taking precautions when undertaking any kind of leisure activities.
So, no more ice hockey practice or base-jumping. Seriously though, you will need to look after your body and your face.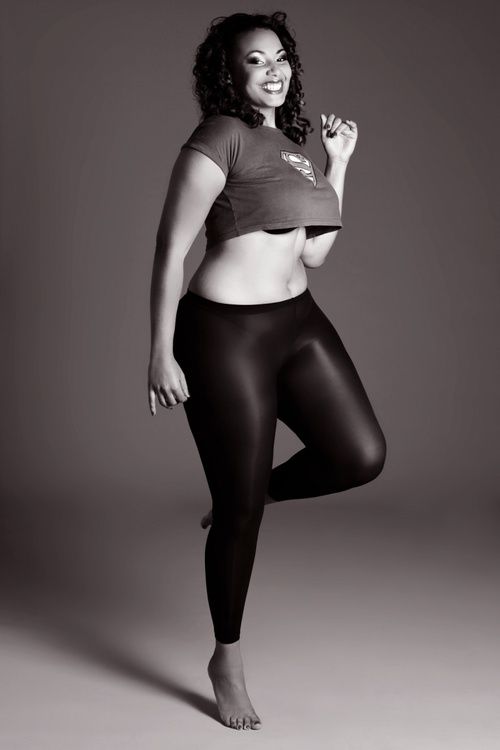 Like many careers in the adult industry, your life as a stripper won't last forever and whilst this suits a lot of people who just want to do it for a few years to earn some big money, it is a cruel reality that this line of work can be very ageist.
And, even where clubs may be prepared to hire mature dancers, the physical demands of the job mean that not every 40+ stripper can keep up with the competition.
Which means saving money and having a Plan B is really important.
It might seem like the good times will keep rolling but income in this game can be pretty inconsistent.
Take the recent covid pandemic for example; strippers are independent workers so this whole lockdown scenario hit them hard and those girls who saved for a rainy day will have been grateful for their security buffer.
Just remember that working as an independent stripper at a club doesn't pay you health insurance or SSI plus you will have to sort out your own taxes too.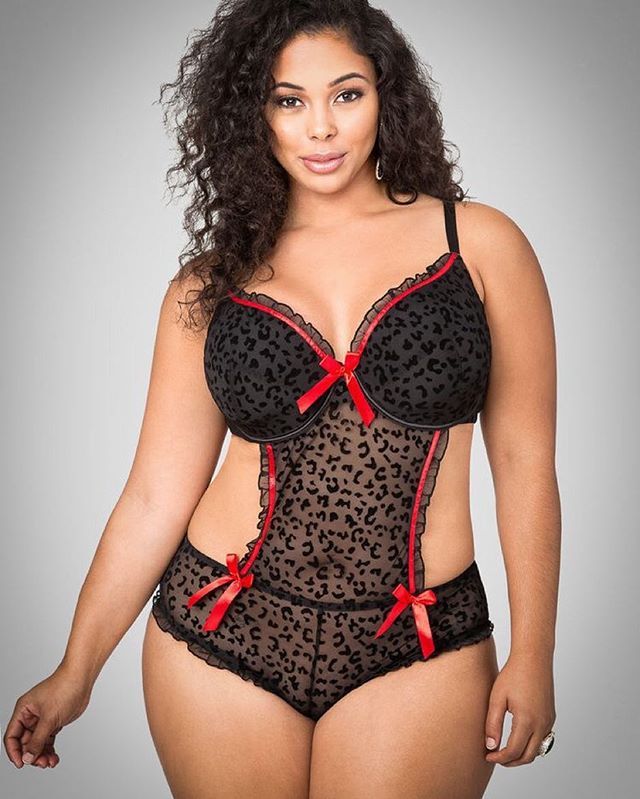 How Much Money Can You Make as a Stripper?
Ah, the million-dollar question.
Unfortunately, it's not quite a million-dollar answer but, in short, there is some serious cash to be made in stripping.
Let's look at the different types of stripping jobs:
Stripping in Clubs
As a stripper at a club, you work for tips and most venues won't pay you a basic wage for performing or simply being at the bar.
In some areas, clubs are even paid a house fee by the dancers themselves for the right to perform.
Strippers aren't employees but independent contractors so you don't get a 'job', you get a 'spot' on their schedule.
The single most important thing to remember about what you can earn by stripping in clubs is that it is your choice of club which dictates how much you can make.
If you choose to work at a seedy back-end bar where the few regulars are all low-income earners then your income will be restricted.
By contrast, a high-end gentleman's club with VIP rooms and a glamorous and constant stream of high-spending clientele is more likely to be filling your garter with Benjamins than singles.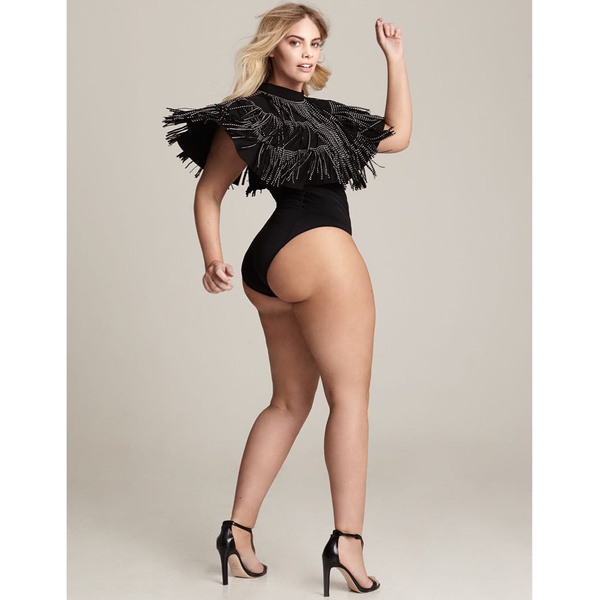 The second thing which has a major impact on your earning potential is the spot you get.
Newcomers will often be given a slow time of the day/evening to test them out with the customers before they can be given a peak-time performance spot. You can work your way up to those Friday/Saturday nights over time but when you start out, expect your first shifts to be the slow ones.
Top Tip: As strippers, you will be the ones in a club who can be earning the most but it is the rest of the team who facilitate your work so most clubs embrace the culture of 'tipping out'.
This means giving some of your earnings to others on the team such as the DJ who queues up your songs, the servers, bartender, bouncers, door staff and even the club manager.
It might not seem 'fair' to you but this practice can help you in the long run as these are the people who recommend to customers which strippers give the best lap/private dances!
Tipping out is definitely a sub-culture of strip clubs that is controversial but the whole idea is that the club looks after their own and those strippers who don't indulge in this practice can very quickly become sidelined by their colleagues.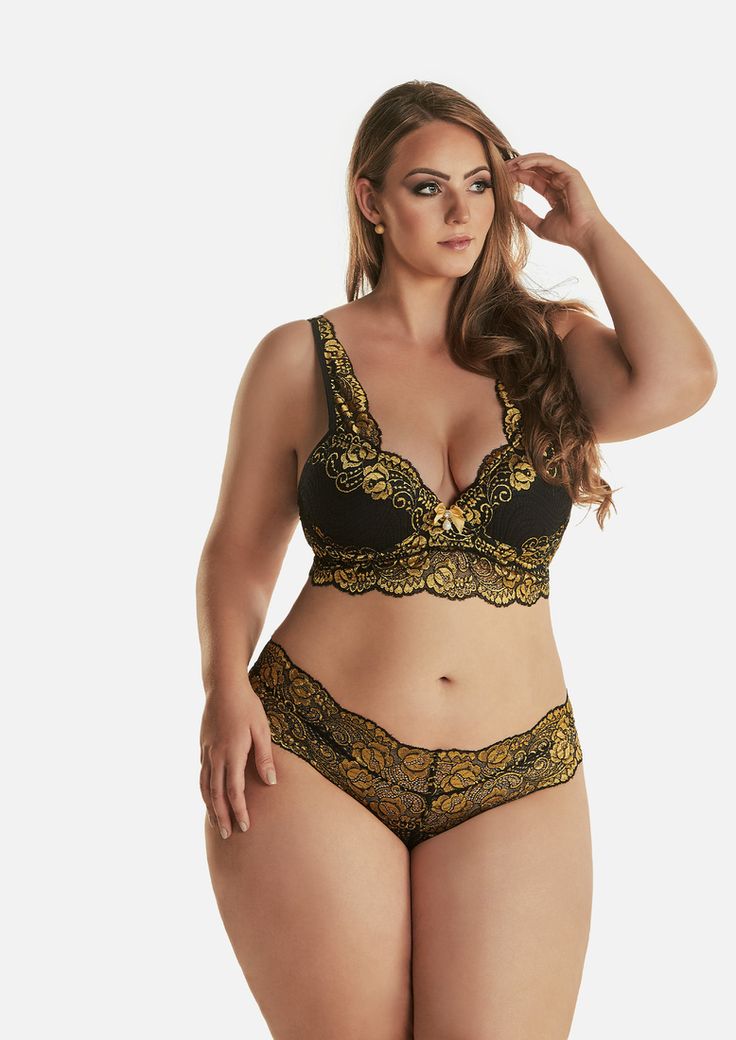 Bottom line; you want (and need) these guys to have your back so have theirs by tipping out.
There are no hard and fast rules about how much should you tip-out as a stripper but 20% of your takings seems to be considered reasonable at most clubs (shared among the employees).
Wait! So, not only do you have to pay to work at a strip club but you also have to subsidise the rest of the staff? Is it worth it?
Damn straight it is.
At a good club and on a good weekend night, strippers can earn $1,000-$2,000 for an evening's work.
Experienced strippers in high demand working at elite clubs can make double or treble this but, and we can't stress this enough, choose the wrong club and you could end up taking home just $50-$100.
Stripping Online
When it comes to stripping as a cam model, you can expect to make a similar amount of money and earnings of a few thousand pounds for a night's work can be a realistic target.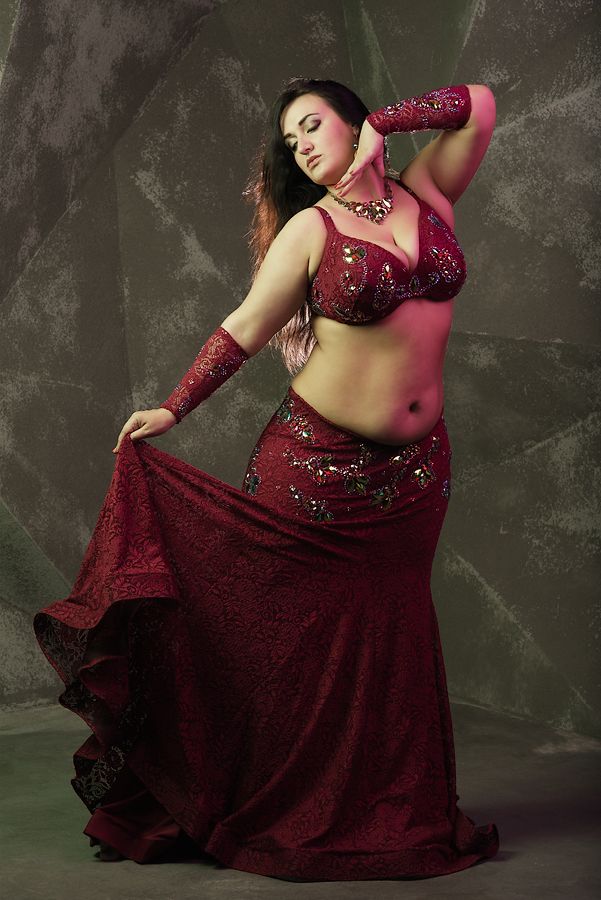 However, the same principles apply to your work ethic online as they would at a club.
How to Become a Stripper
So, you've got all the right qualities and the money sounds good but how do you get started as a stripper?
Step 1…
Research The Clubs
Depending on where you are located you might have a choice of different clubs in your local area from the more upscale gentleman's clubs with high-paying clientele to the spit 'n sawdust bars where tips are a rarity. Consider how far you want to travel to be able to work and then get on the internet to find out which clubs are located in your chosen area.
Just remember that the gas money for travelling to a better club is worth paying for the chance of making some better bucks.
Find out from their websites, or by calling them, which ones are hiring and what their audition process is (see below).
Top Tip: You should also do a little bit of extra research using Google Reviews and online forums aimed at customers to get a feel for the club's reputation.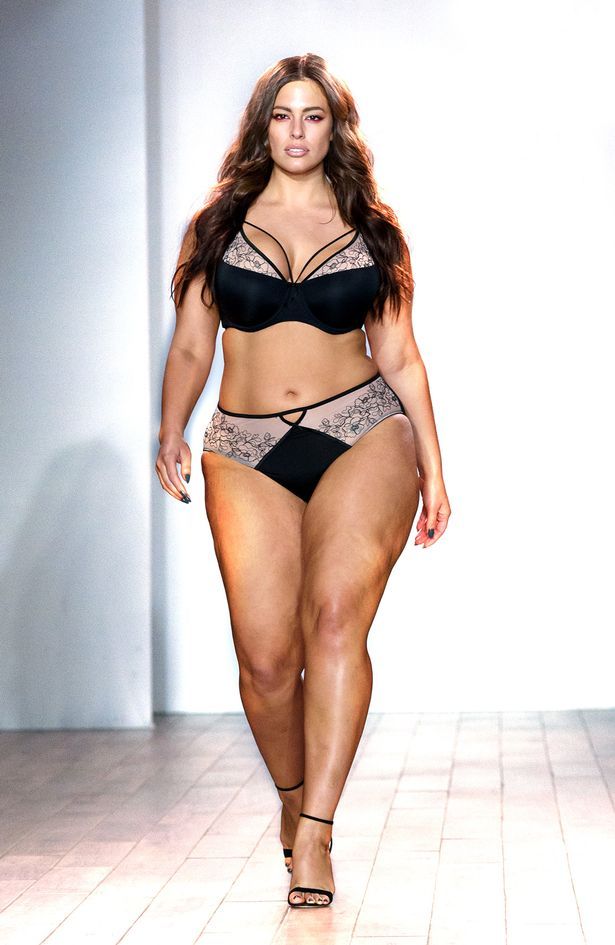 Paying guests aren't backwards in coming forwards when it comes to making complaints but not so fast to praise.
In this respect, pretty much all strip clubs tend to get some negative reviews online but see if you can spot any trends which indicate whether a venue is getting more than their fair share and why this is the case.
Some reviews are quite telling about whether the rota of dancers changes too frequently and this could be an indicator that their staff retention rate is poor and should raise some alarm bells.
Choosing the right club is essential to making the best money and you should be aiming to get work at the best venue in town. Don't be discouraged if you don't make the cut there on your first audition.
Get some more experience and work on your performance so you can make it your goal to try out again.
Do your research carefully and choose a club that is likely to attract customers that tip well.
Choose a Stage Name
Anyone working in the adult industry will know that privacy is one of the most important considerations and having a stage name is essential.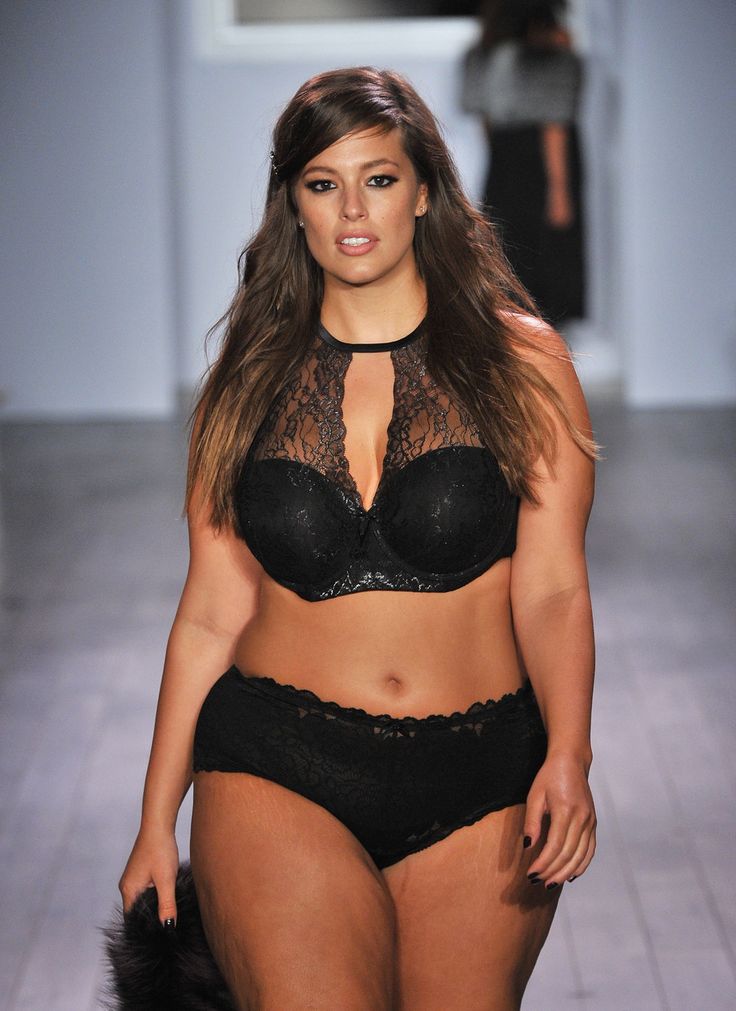 Before you start using an online Stripper Name Generator, think very carefully about what you want this to say about you.
It should be short enough to be memorable but include enough detail to make you stand out whilst not being similar to (or the same as) another dancer in any clubs in your area.
You don't want to spark a turf war because you accidentally 'stole' another stripper's identity!
If you make a success of your stripping career then your name will become part of your brand and fans will follow you. Its useful to know if you plan on transferring to a camsite at some point as continuity in your name will mean your fans can easily find you.
Attend an Audition
Most clubs will audition their dancers during the day when the customers aren't around and each one has a different process, so always ask before you attend and definitely call ahead on the day to make sure they are aware you are coming.
Make sure you prepare a routine that will last at least two songs but, again, check with the club before you arrive.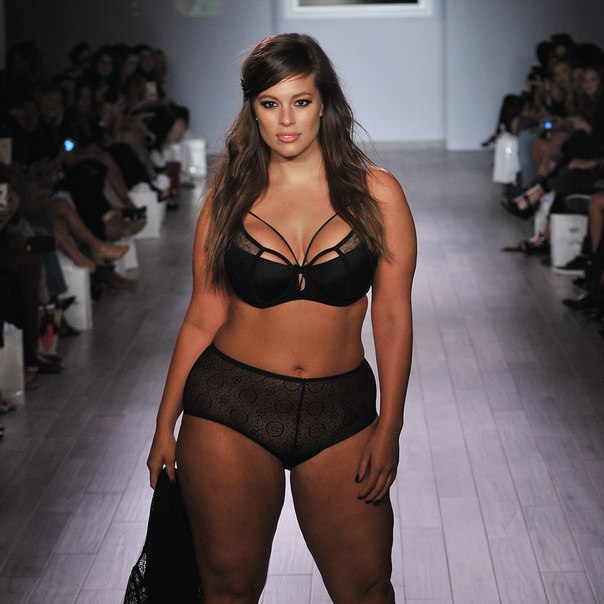 It is worth checking in advance what their dress code is before you turn up as some clubs expect strippers to go fully nude during their routines whilst others may be topless or with pasties only.
Some clubs also hold amateur nights in which dancers can perform for a live crowd.
Whichever way you end up auditioning, remember that this is your chance to check them out and see if they are a good fit for you as much as it is for them to see what you can offer.
Top Tip: Figure out what kind of music the club likes to play before you attend an audition.
Choreographing and practicing to the right kind of track could make all the difference.
Have an outfit and routine prepared and bring your own music. Image via Wikimedia via Brian Bilek/Flickr.
The Audition Itself
Most clubs will just want to see you perform to one or two songs and this is to check out whether you have the confidence, body and moves that they think their customers will find appealing.
Most clubs will either hire you on the spot and give you some shifts to work and it is rare to be told that they will have to think about it and come back to you. This either means that you didn't get the job or they genuinely are one of those venues with a lot of women they have to audition.
Either way, don't be discouraged and just move on to the next audition.
Top Tip: It is worth bringing along what you need for a full night of work to any auditions as some clubs will not only hire you on the spot but they may also ask you to start immediately. Just be prepared.
Clothing
It might seem like an oxymoron but choosing the right outfits as a stripper is especially important and, no, most clubs do not provide you with the clothing.
First off, you need to comply with the club's dress code (see above) and if you need pasties or a branded T-shirt then this is a given.
Beyond this, you will typically start a dance routine wearing at least some clothes.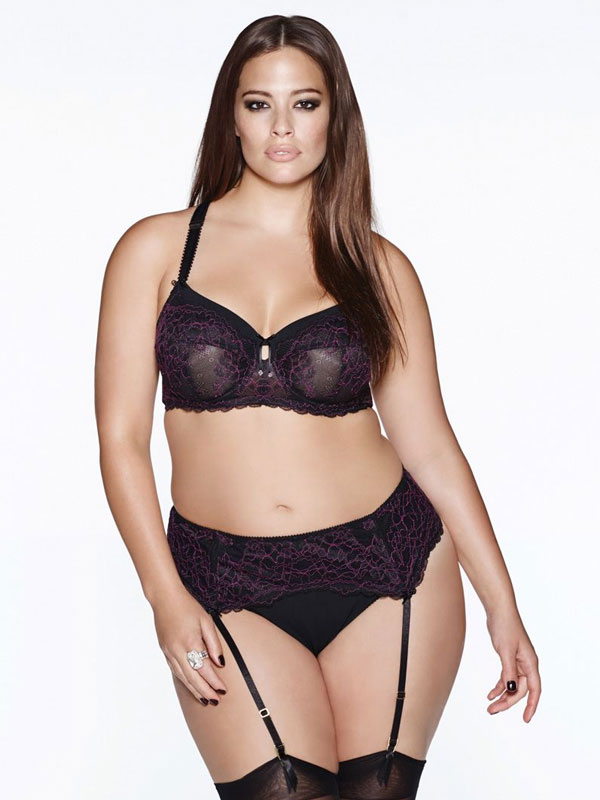 This could be lingerie or a roleplay outfit (police officer, nurse, dominatrix etc) but all should be easy to get off.
By this we mean it's important to find clothes that don't have complicated zips or ties and that are too tight fitting. Anything you struggle to put on will likely be unappealing to watch you try and get out of!
Adult stores are a great place to find outfits suitable for stripping but our advice would always be to choose quality items as many budget bedroom costumes aren't made for the commercial wear and tear of regular stripping.
And lastly, consider what shoes you will wear with your outfit. These are an extremely important accessory and may be the only piece of clothing that you are left wearing at the end of a routine.
Often in the direct eyeline of your customers (either on a stage or because you are up a pole) you should not underestimate the power of sexy footwear. Remember that a good proportion of men have secret foot fetishes!
High heels do marvelous things to the female form, elongating your legs and creating defined calves.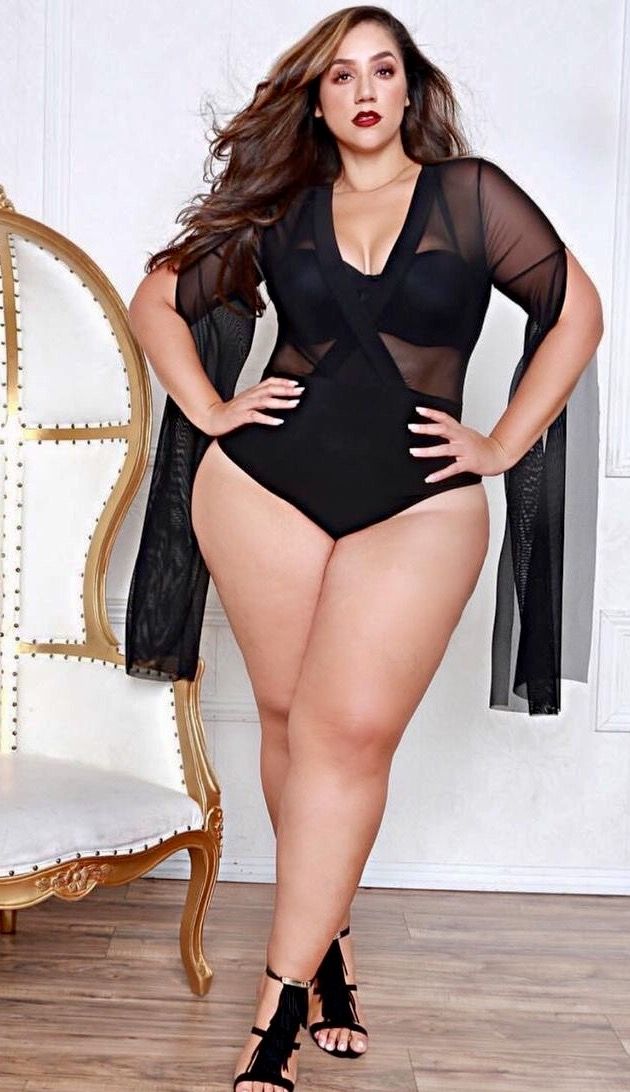 They can also help your carriage and posture forcing you to walk in a more deliberate way with greater pelvic rotation.
However, you should definitely only choose shoes that you can actually walk in. Sexy or not, high heels aren't always easy to strut your stuff in.
Remember that if you are working a pole at any time then you will also need to factor this in to your choice.
The sexiest shoes might not always be the most practical shoes. Make sure your soles and heels have a good grip!
A popular style is the open-toe high heeled sandal with platform base. Secured with a sexy ankle strap and featuring good grips, these shoes are made specifically for exotic dancers and can be picked up for under $60.
Top Tip: When purchasing shoes, go for something plain in color so you can wear them with any other of your stage outfits.
Black, white or clear shoes are ideal; although red is universally 'sexy' it doesn't go with everything.
Also, it is worth visiting a store to try these on if you can or at least making sure that the online store you buy from has a returns policy.
There are some super-cute heels available on the internet but the quality of these can vary wildly and you need to have faith that your shoes won't let you down.
You don't need to spend a fortune on any of these items, particularly until you are 100% positive that this is the career for you but quality is essential so go for the best you can afford.
Hair & Make-Up
Clothing is just one aspect of your physical appearance but, believe it or not, guys also pay attention to your face!
We're not going to go into masses of detail here but just point out a few things which can help when it comes to fixing your hair and make-up.
Firstly, remember that if you work in a club you will be working under bright stage lights which:
can make you more sweaty than your dancing can make you so always make sure your choice of make-up is water resistant and stays fast under these conditions and;
can make you look washed out (even people of color) so choose bold and strong shades.
Glossy make-up will give off some extra sheen and sparkle but use sparingly.
Secondly, hair has to look sexy but it also has to be practical. Some dancers have perfected how to use the sweep of their hair as they throw their head back in an effortless and sexy single movement.
The stark upswept high ponytail can be just as alluring particularly with the femdom persona but choose something that won't get in the way of your dancing.
Wigs are also popular in an attempt to mix up the looks that each stripper can offer in a single night but make sure you don't lose your head of hair if you are performing some strenuous routines!
Lastly, don't skimp on the attention when it comes to your hands and feet. Treat yourself to a decent manicure and pedicure and make sure those nails are bitchin'.
Make sure every inch of you looks great from your head to your toes.
Accessories
A lot of strippers like to work with props when they perform as they can give you something else to do with your hands and, if they are phallic, then these can be used suggestively to get your audience's attention.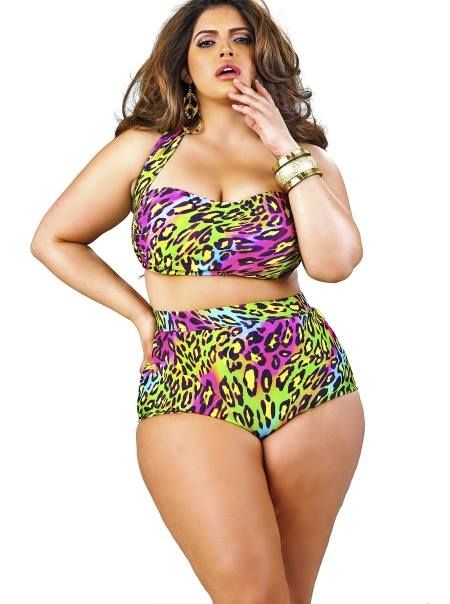 Popular accessories for a stage show include whips, paddles and even hand-fans. If you decide to use something along these lines then always rehearse with them first.
Body Maintenance and Self Care
Being a stripper, your sales pitch is you which means making sure that your face and body are kept in top shape.
As every stripper will know being an exotic dancer means being taking care of at least some basic body maintenance such as waxing, manicures/pedicures and tanning.
Get yourself into a routine of taking care of your appearance and making sure that you are stage-ready for your audience. This includes smelling fresh as some strippers are often up-close and personal with guests (lap dances, table dances etc.).
Top Tip: Don't skimp on the moisturiser after you take a bath/shower. It helps keep your skin looking healthy and also feels good if you get up close and personal.
As a dancer, your fitness is also essential so your self-care should also incorporate a healthy diet and regular fitness regime.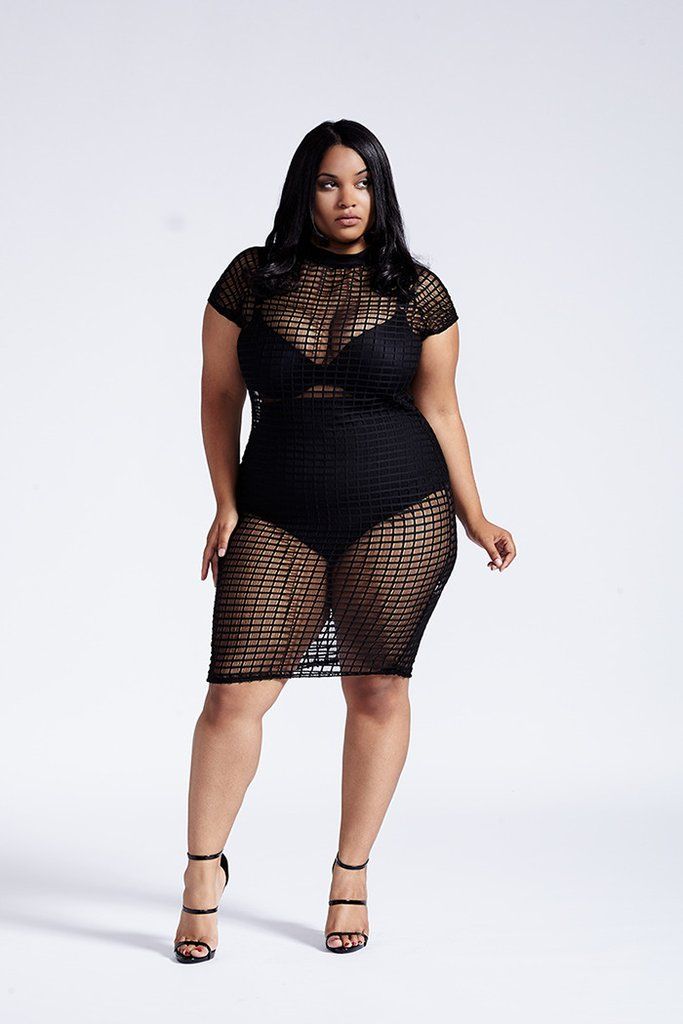 What Else Do Strippers Need?
Once you've bagged a job at a club, we can recommend having your own stripper kit to take with you on your shifts.
This should include your clothing, make-up and any accessories as listed above but we'd also recommend having these in your kit:
Breath mints
Hand sanitiser
Sewing kit with safety pins
Body spray and/or perfume
Money bag, basket or pouch
Cards with your 'contact' details on (see below)
Top Tips to Make Money as a Stripper
So those are the basics covered but what about how to super-max your earning potential?
We've got some great advice from current strippers who are making money hand over fist about how to boost your income.
It goes without saying that at some point during your stripping career that customers will want to get your phone number so they can catch up with you outside of the club. Never give out your personal phone number to anyone. Even regulars, high tippers and the cute ones. Instead, consider using an alternative way for them to connect with you which further monetizes any contact. You could use an adult content subscription sales site which gives them premium access to your Snapchat if they pay a monthly fee. Or if you are working online as a cam stripper, then why not give them your username and details of the site they can find you on.
Let regulars know when you will be working. Some clubs even have their own cards printed which you can use and fill in the details on the back but if you've attracted the attention of someone who likes what you do then both the club and you will be happy to see them back so promote what shifts you are doing. This personal attention can work wonders on the egos of customers and the chances are that they will return just to see you.
Change your appearance and outfits regularly, even on the same night. It can take time to know what works best for the customers in your club but this can change over time so reading a room and adjusting your appearance between performances could see an upswing in your tips. This can sometimes be because your quick wig-change suddenly makes you the only brunette on shift or because your sexy nurses outfit chimes with the group who just walked in.
There can be slow nights at any strip club and tempting as it maybe to sit in the locker room and check your Snapchat, it is really important to stay out on the floor for two simple reasons. Firstly, it's your job and sometimes customers come in, take a look around but leave because there aren't enough pretty girls at the bar. Staying, being attentive and working hard to attract custom won't go unnoticed by the management and could help you bag the better shifts and high-paying regulars. Secondly, only by tracking who comes in and when can you be the first to make contact (see below).
It pays, especially when you are starting out, not to be a club hopper and work at multiple venues at the same time. Showing loyalty to one strip club can pay some big dividends for two reasons. Firstly, you stand a better chance of attracting regulars by working in one place and these are the people who typically pay better, ask for you by name and come to the club on nights when you are working. Secondly, management appreciate and reward loyalty giving the best shifts to, and putting the best customers with, their top girls.
For the same reason, it's also worth tipping out staff and management at your club to help this along a bit. When a customer arrives and wants a private dance from the best girl in the club, who do you think he asks? Door staff, bar tenders and servers so, it pays to have them in your corner.
When customers first arrive, especially during an early evening or day shift, they oftentimes don't want to be pounced upon by a woman. Let them get a drink and settle in for a couple of minutes before you make your move. Being the first to pay them attention and take their name sets up some familiarity and even if they don't want a dance right away, you can be sure they will look for you when they do.
Stripping, like any other job, can sometimes be hard and there will be nights and days when you just don't feel like it. Unless you are sick, you have to get yourself motivated and start every shift with a positive mindset. So, get into character and focus on the money.
Men don't come to strip clubs just to see a sexy body and a pretty face, they come to be entertained by women who make them feel like the center of the universe. Treat every customer as though they were your ultimate boo.
Our last piece of advice is to ask for tips. It is your job to entertain for money and this shit don't come for free so don't tolerate those freeloaders. There are, of course, ways to do this and ways not to do this! Getting up close and giving them a peek of your cleavage before whispering in a sultry and breathy voice into their ear "You want to slip a little something inside?" is preferable to simply demanding cash!
Making money as a stripper is done with your words as well as your dancing.
Make Money Through Stripping on Cam
How to become a stripper without leaving home?
Head online instead!
No we're not talking about gigs on iStripper.

Finally, we have online stripping using live cam streaming.
Although not quite the same as stripping in a club, there is a lot that the two have in common.
Firstly, customers who visit clubs and those that hit up live cam sites do so for the same reasons; they want to watch a sexy cam model get naked and they want to make a connection with them.
Online strippers can make just as much money as those who work in a club as long as they know how to:
Choose the right cam site to partner with
Market their channel and drive traffic using social media
Engage their audience
Monetize their content
A lot of people think that cam modelling is all about masturbating online for an audience but there are plenty of people who make a lot of money simply through adult chat and taking their clothes off for paying customers.
Some of our previous resources that you may find useful:
How to Become a Cam Girl
How to Start a Cam Show
How to Make Money on Chaturbate
How to Make Money with Non Nude Camming
Just like a club, you can charge premium prices for access to your private and VIP rooms.
The benefit with camming is that you can do this all from the safety of your own home and there is definitely no touching involved!
Making a success from online stripping requires much of the same skills and qualities as traditional club dancing and you will need to be patient, hardworking and charismatic.
Dividends are paid to those who put in the time and effort – but you need to work smart!
Please note: our site contains affiliate links, where we may receive commission for purchases made through our links. This does not affect the price you pay. Learn more in our affiliate disclaimer.
Largest plus size model. Plus Size Category: Parameters, Top Brands
These girls don't exhaust themselves with diets and don't worry about extra inches around their waists. This approach does not prevent them from signing contracts with leading fashion houses and shooting for reputable glossy magazines. Plus size models have changed the fashion industry's attitude towards curvy women.
The editors of Anews have prepared a selection of portraits of the most popular and successful models to date, whose forms are far from generally accepted standards of beauty.
Tess Holliday. American Tess Holiday (real name - Ryan Hoven) dreamed of a career in the modeling business since childhood. However, the predisposition to be overweight and the constant ridicule of her peers made her give up her dream. Everything changed in 2011, when 25-year-old Tess was noticed by the producers of the reality show Heavy.
After that, the first proposals for cooperation began to pour in. By the way, it was at this time that plus size models began to come into fashion. Big changes in the American career took place at the beginning of 2015. Tess posed for Vogue magazine and signed a contract with MiLK Model Management. Today it is the "largest" plus size model. With a height of 165 cm, the girl wears 58 clothing sizes (XXL).
Velvet DAmur. Modeling career American Velvet Damour tried to start when she was 21 years old.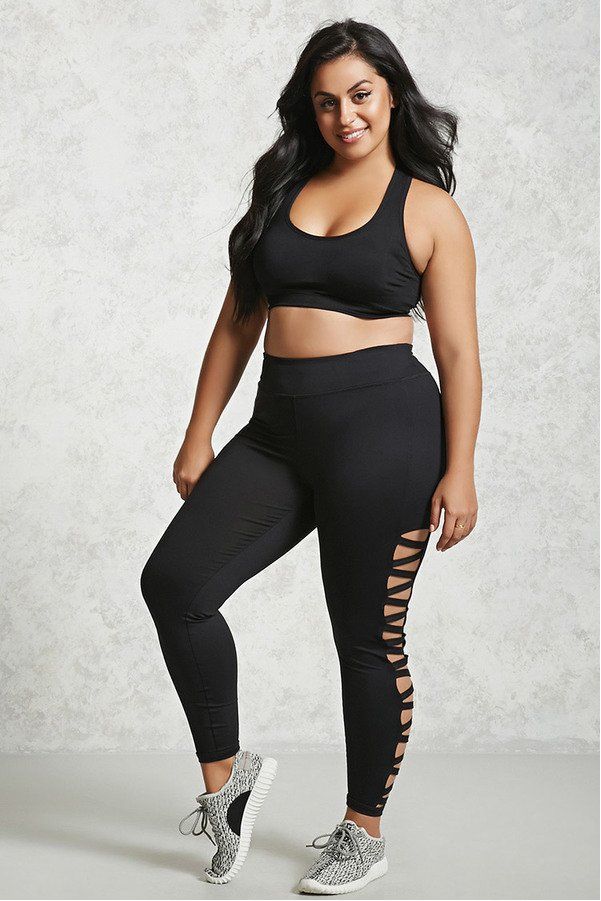 Although the girl weighed 53 kilograms, in the modeling agency where she applied for a job, she was told that she was too "curvy". Velvet's dream - to conquer the fashion world - came true when she turned 38. By that time, her weight had reached 120 kilograms, and her clothing size was set at XXL. The woman was noticed by the producers of a modeling agency, and after a while an offer was made to act as a model at the show of the collection of Jean-Paul Gaultier and John Galliano.
Today, 47-year-old Velvet Damour is one of the most successful plus-size models. In one of the interviews, the woman admitted that she used to equate thinness with beauty, but now, thanks to her career, she has changed her point of view. With a height of 167 cm, Velvet wears the 58th clothing size.
Ashley Graham. The favorite of Vogue and Glamor magazines, 27-year-old American Ashley Graham got into the modeling business by accident.
Since childhood, predisposed to fullness, she never dreamed of catwalks and photo shoots.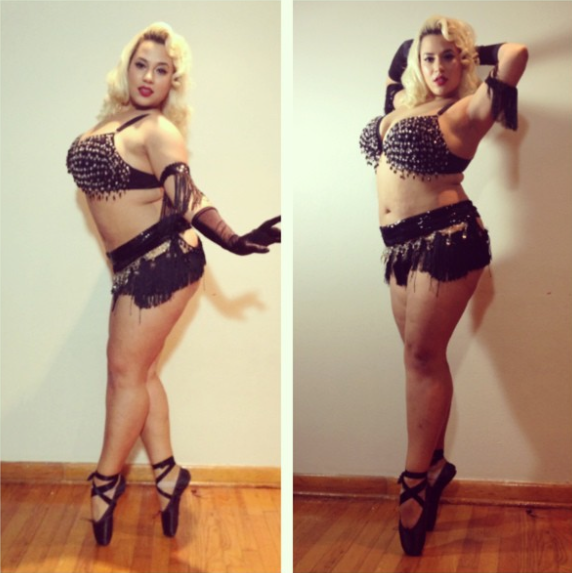 However, fate decreed otherwise: in 2000, Ashley was noticed by an employee of a modeling agency when she was walking with her friends through the mall. So, at the age of 12, the girl ended up in the modeling business.
At various times, the plus-size model was photographed for Vogue, Glamour, O Magazine, collaborated with lingerie manufacturer Lane Bryant. Today, Ashley Graham continues to work with various fashion brands, and also releases her line of plus size lingerie for women. With a height of 175 cm, Ashley wears 58 clothing sizes.
Chloe Marshall. In 2008, 17-year-old Chloe Marshall won a beauty pageant in Surrey, and then won the title of First Vice-Miss England. This event amazed many, because unlike the other contestants with wasp waists and narrow hips, Chloe was a very "curvy" girl - with a height of 177 cm, she weighed 80 kg and wore the 50th clothing size.
After her successful performance at the beauty contest, Chloe began to receive job offers.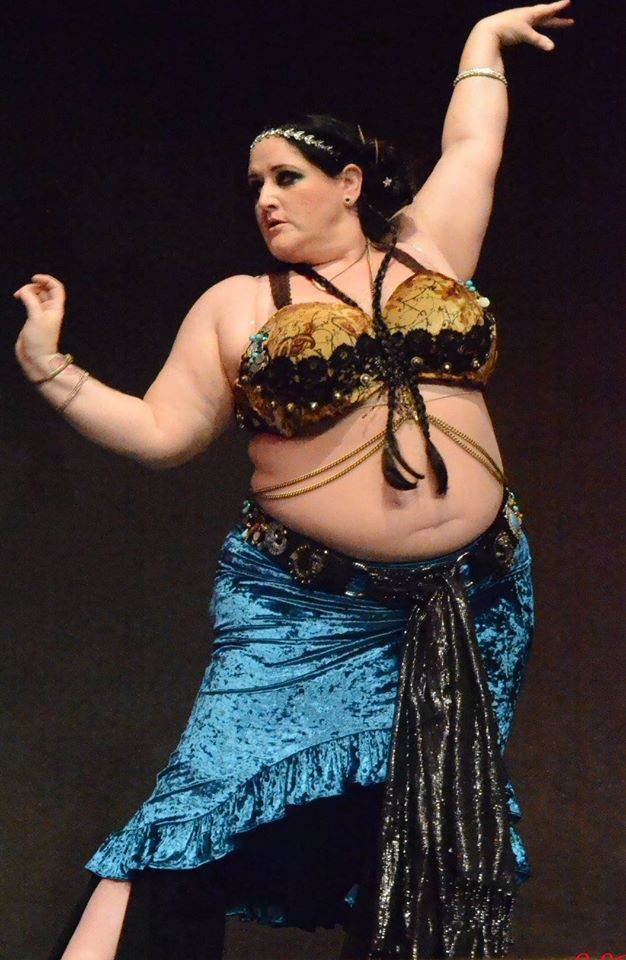 Today, the 24-year-old girl collaborates with several modeling agencies at once, including the Ford Modeling Agency, as well as with the lingerie brand Lane Bryant.
Flavia Lacerda . A chance meeting with a Mode magazine photographer at a bus stop in New York turned out to be fateful for the Brazilian Flavia Lacerda. A curvaceous girl was invited to cooperate as a plus size model.
After working with Mode, Flavia was noticed by Vogue and Plus Model Magazine. Career skyrocketed. Today, the 34-year-old model collaborates with modeling agencies in the US, Italy, Canada and Australia. And recently, the woman became the face of the LAB27 brand, specializing in clothes for plus size women. With a height of 177 cm, Flavia weighs 84 kg and wears clothes of the 52nd size.
Ekaterina Zharkova. In Russia, plus size models are not as popular as in the West. However, our girls are beginning to slowly master this direction. To date, one of the most successful curvaceous models is 34-year-old Ekaterina Zharkova.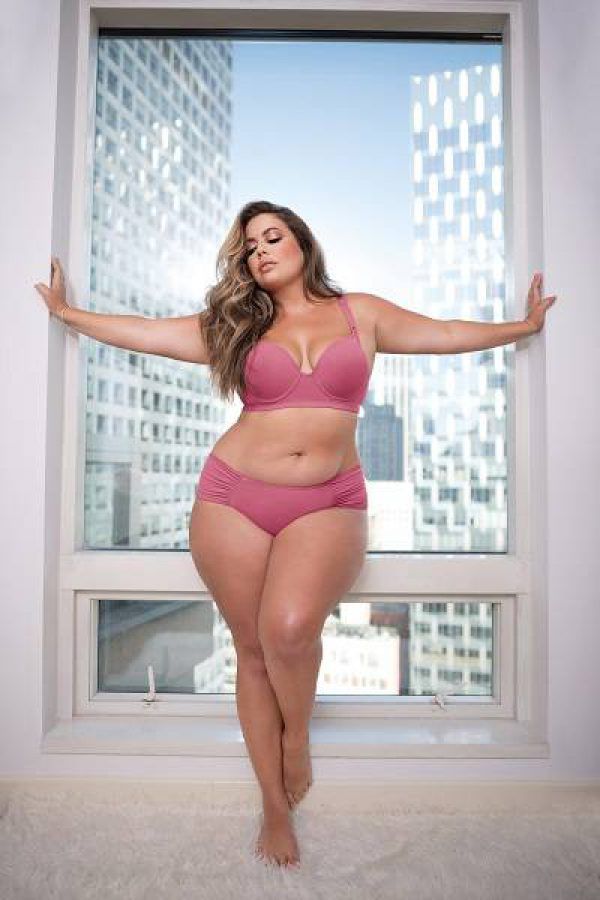 The Russian woman became famous in 2011 after she starred in a provocative photo shoot against "anorexic" beauty standards with a model wearing size 40.
Today Ekaterina spends most of her working time abroad, particularly in the USA. At various times, the Russian woman collaborated with brands such as Forever 21 and Silver Jeans, starred for Cosmopolitan, MAXIM, PLUS Model Magazine and other reputable magazines. With a height of 174 cm, the model weighs 82 kilograms and wears the 52nd clothing size.
War of the Worlds
It would seem that models with standard shapes and plus size models should not compete with each other, let alone fight. However, oddly enough, skirmishes still occur. At the end of 2014, a well-known brand of women's underwear ran an advertising campaign, for the filming of which they attracted models with the most miniature parameters. The photo of the girls was supplemented with the slogan "Perfect body".
This approach seemed offensive to many, and especially models with non-standard shapes.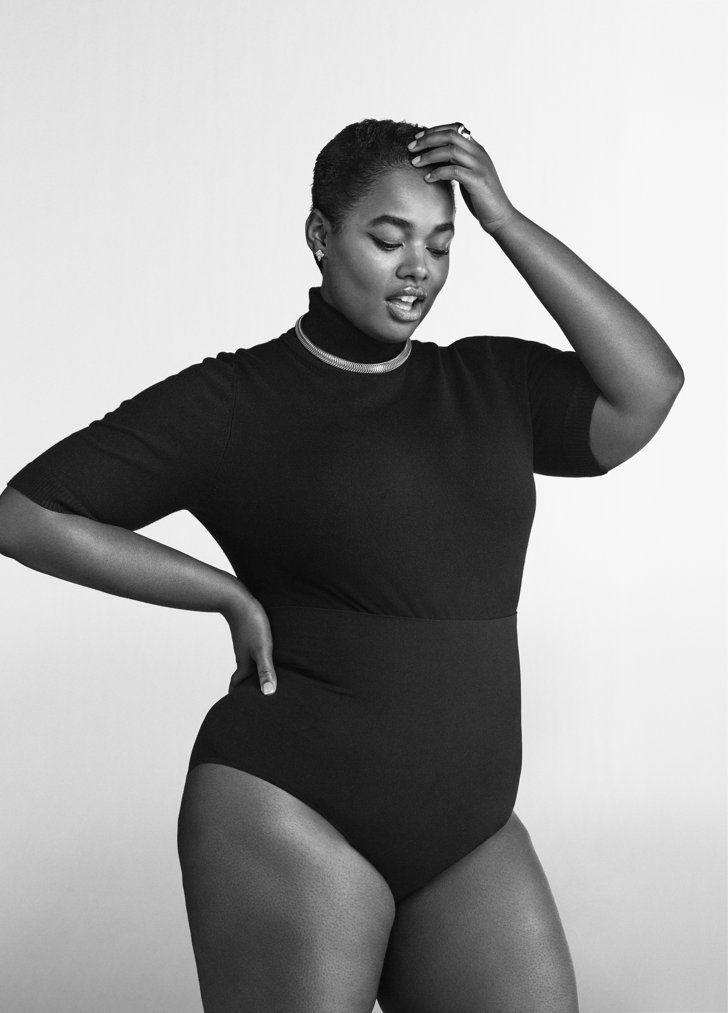 In early April 2015, a plus size lingerie manufacturer, together with a group of well-known models, launched a response advertising campaign "I'm not an angel" in protest against the imposition of certain standards of beauty on society.
The campaign, according to its organizers, is designed to prove that all women, regardless of clothing size, hip and waist circumference, are sexy and attractive.
What do you think?
Androgynous and anorexic models in the past, in case you didn't know. Such hangers have long been forbidden to be released on the podium. In addition, non-standard models, the dimensions of which go beyond the accepted model volumes, are gradually conquering the fashion world. And if at the beginning of the 2000s, many designers and glossy magazines expressed their "fi" to donuts, now there are modeling agencies with a huge selection of plus-size models, which, I must say, are quite prosperous thanks to the work of their staff.
Of course, these girls are not as famous as Natalia Vodianova, Chanel Imanu, Abi Lee Kershaw and many, many others.
But it's a matter of time. I am sure that soon their names will be pronounced with admiring awe. In the meantime, I ask you to meet beautiful women who are not ashamed of their size.
10. Natalie Laughlin
The sizes of this beauty range from 12 to 14 (L - XL), but Natalie Loughlin is not embarrassed at all. The Trinidadian-born model is referred to as "Plus Size Cindy Crawford". Not a bad compliment for a plump woman who, contrary to stereotypes, decided to pursue a modeling career.
9. Maggie Brown
Recognition came to Maggie after winning the horribly titled "Fat and Sexy Models" contest in 2006. After the Tyra Banks show, she signed with Wilhelmina Models and Macy's and Mervyns. Her exotic looks and sensual curves keep her busy.
8. Barbara Brickner
At first, Barbara was offended when she was offered to join the ranks of models with non-standard sizes.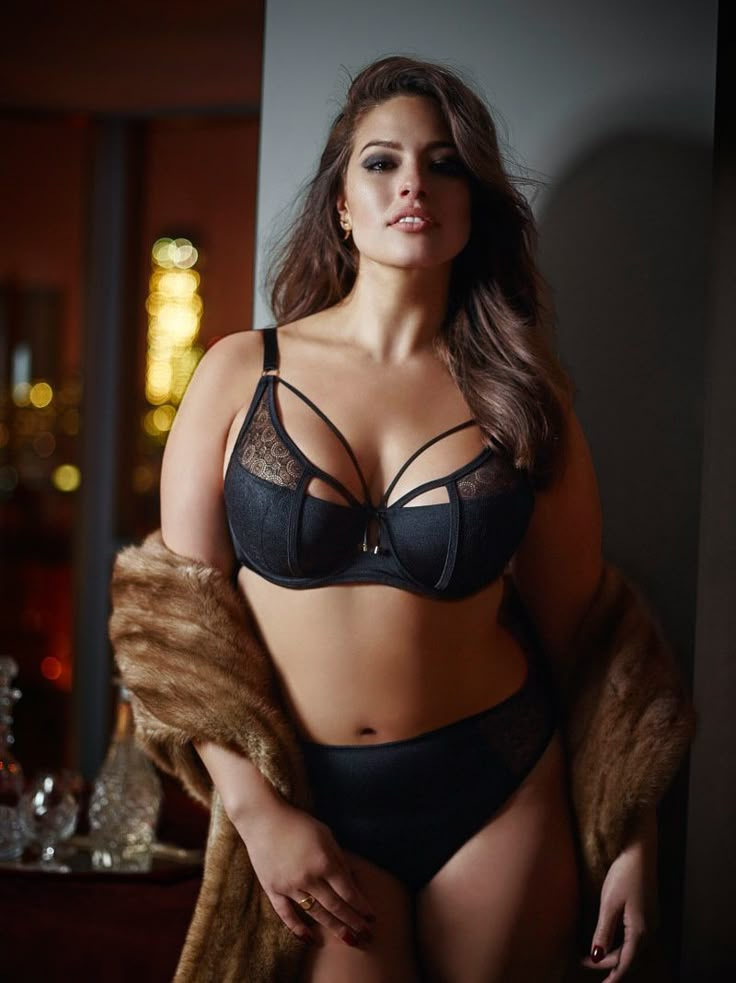 But after traveling, high fees and the popularity that came, Barbara stopped being offended, realizing that she also had something to be proud of. She does not regret at all that she became a model, albeit with a plus size. She has had the good fortune to work with brands such as Eddie Bauer, Target and many more. Having received recognition in one area, this girl with appetizing forms decided not to stop there. The new peak that she seeks to conquer is the career of a country singer.
7. Crystal Renn
One of the most famous and highly paid curvy models. Krystal has been in the modeling business since the age of 14. And once, when her ascent in the modeling business was just beginning, she was thin, like other girls. Due to tough contractual requirements, she had to go on diets. Naturally, this led to unwanted eating disorders and other diseases. This knocked the girl out of the rut, but also out of the fashion world. Over time, Krystal gained weight and began to promote herself as a model with a sensual body.
It turns out she's pretty good, apparently. Since today she is the only model in her niche who has appeared on 4 covers of Vogue on different continents.
In 2010, V magazine began to position itself as a magazine for women of all sizes. In this regard, the editors decided to make several photo shoots with models of different weight categories. One of the most interesting and striking works, in my opinion, is the work of Terry Richardson with models Jacqueline Jablonsky and Crystal Renn.
6. Kate Dillon
Kate Dillon was once one of the most successful skinny models. But no matter how successful she was, inside her all the time there was a desire to renounce diets and eat well. She was terribly tired of fighting with her weight. In addition, quite often she was denied filming, calling her "too fat", and this despite the fact that the girl hardly ate, constantly smoked and drank coffee.
The point of no return was the moment after which she was hospitalized due to health problems. After a two-week treatment, Kate looked haggard and tired, but a modeling colleague claimed that she was incredibly beautiful.
From that moment on, Kate Dillon was determined to do away with diets forever. She gained weight, but she was not going to give up her modeling career. Using numerous connections in this area, Kate managed to become a successful model with a new weight.
5. Emma Aronson
Some girls, born with their imperfection (is it imperfection?), live their whole lives struggling with it. Others, like Emma, ​​find nothing imperfect in their body and earn money from it. Emma never paid attention to criticism or mockery of skinny girls (and not only girls, her father sometimes took up a black marker and marked places on his daughter's body where she would not hurt to lose weight). She let all her negativity and resentment into sports.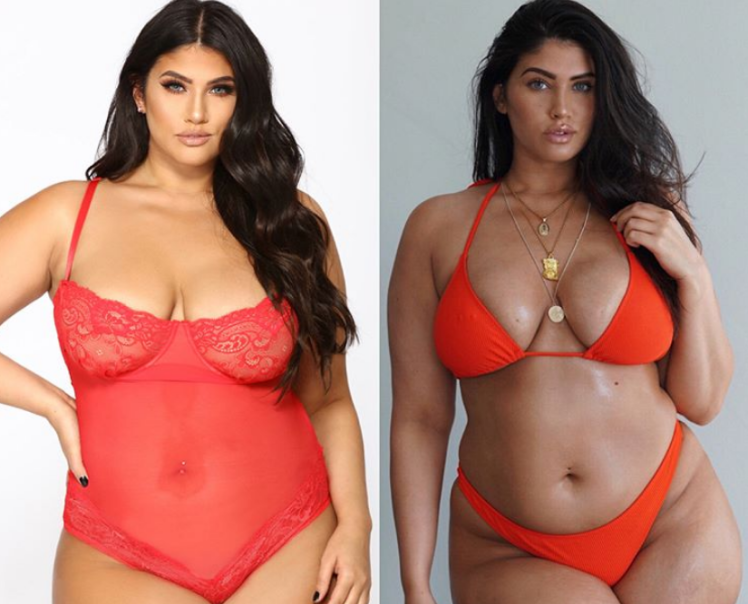 Success in rowing allowed her to receive a scholarship at the University of Syracuse. After university, she worked in a boring job in television, and then got into the modeling business, where she achieved success.
4. Mia Tyler
When your sister is one of the most beautiful women in Hollywood and your father is a rock star, people have a lot of expectations for all people who are closely related to them. The beautiful Mia, having a size L, was able to overcome all prejudices and make her love herself for who she is. Photos of her far from bony body have repeatedly appeared in glossy magazines: Vogue, Marie Claire and many others.
3. Chloe Marshall
This lively and fun girl from the UK is prime proof of how far plus size models can go. Thanks to her, the scope of such models is not limited to photographs for clothing catalogs, shooting for gloss and fashion shows.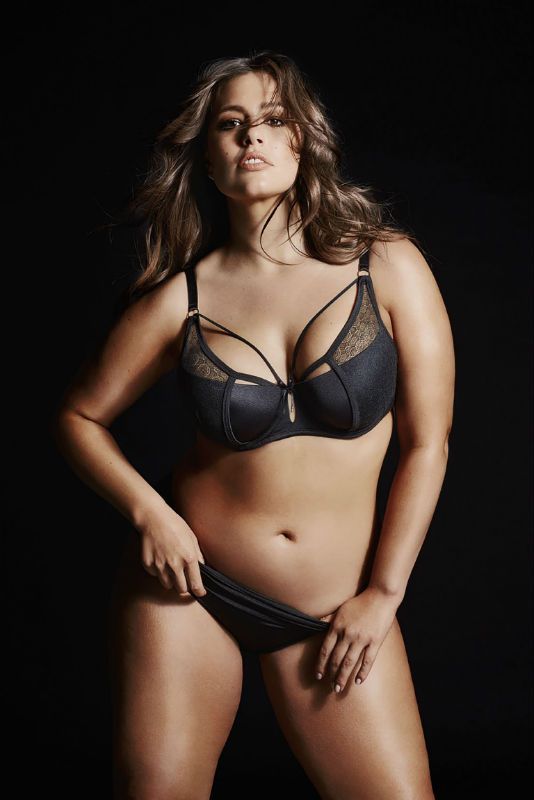 Before your eyes is a photo of the finalist of the Miss England contest. The girl managed to get ahead of seven skinny participants and get the title of "Miss Surrey". She did not become Miss England, but received a lucrative contract with the Models Plus modeling agency. The girl is an incredible confidence, she is cheerful and, of course, has good prospects in the modeling business.
2. Toccara Jones

This dark-skinned stately beauty refutes the main stereotype in the modeling business. She is not blonde, her eyes are not blue, and her measurements are far from standard. Nevertheless, she became known as a model. For the first time they talked about her on the show. She was out of competition and became the model of the week four times. Unfortunately, she did not win the show, but she was noticed and offered to sign a contract with the Wilhelmina modeling agency, known for its plus size models.
1.
Whitney Thompson
Surely the 10th season of the show "America's Next Top Model" was remembered by many thanks to this blonde beauty. She easily coped with all the competitions and jumped over her skinny rivals by one or two. Thanks to this, she became the first plus model in the history of the show to win the title of US Top Model. In addition, Whitney received a contract with the Elite Model modeling agency and a sponsorship deal with the Covergirl brand.
In conclusion, I would like to express my opinion. All these and many other models of non-standard physique for the fashion world, of course, are great. By their example, they show that you need to love yourself and, no matter what, strive for a dream. It's great. The only thing I don't accept is the claim that plus size models are healthy, naturally beautiful and the like. Absolutely disagree with this. I can say with confidence that girls in this weight category have no less health problems than anorexics.
My advice is not to go too far in either direction, take care of your health, eat right and exercise. It certainly won't do any harm.
Photos: models.com, thejudgmentofparis.com, plusmodels.com, plusmodelstoday.com
Despite the fact that you won't surprise anyone all over the world with the participation of magnificent models, in Russia, unfortunately, there is still a slightly dismissive attitude towards the needs of girls "in the body." From the pages of glossy magazines and from TV screens, long-legged owners of size 42 look at us, although most Russian women wear size 46-48 and more.
But not everything is so bad: in recent years, the market of Russian models has gradually begun to expand due to girls with appetizing forms. In 2011, a plus-size modeling agency, the Plus-Size Model Agency (PSMA), even began its work. It employs girls with clothing sizes from 48 to 60.
Let's get to know Russian plus size beauties.
1. Ekaterina Zharkova
Rightfully the most famous Russian plus size model, Katya Zharkova, was not afraid to make herself known abroad, and her efforts were not in vain: she easily conquered New York and has been working with the well-known Wilhelmina agency for several years now.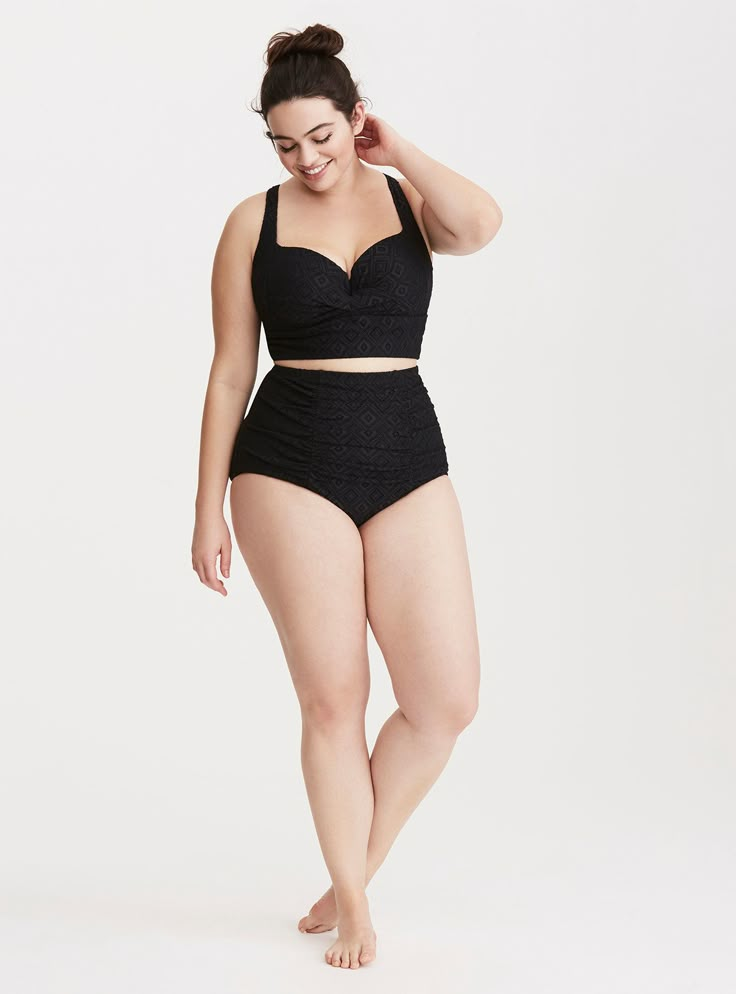 In addition, Ekaterina Zharkova made a successful career in television: she produced several programs on MuzTV, was the host on TNT, and is currently the host of the program "There is one secret" on the Friday!
Widespread fame came to after a provocative photo shoot in the magazine "PLUS Model Magazine", where she appeared naked. Under each picture was a caption that made you think about the problem of anorexia in the modeling industry. One of them reads: "Is there something wrong with our bodies? Society continues to celebrate painfully thin figures, but PLUS Model Magazine isn't afraid to go against the grain."
2. Dilyara Larina
One of the first models to actively promote "forms". She not only made a successful career as a plus-size model, but also in 2011 created the first agency in Russia for non-standard models, and in 2013 she wrote an autobiographical book "In the body of non-standard". She also starred in the video of the Vintage group. Has the title "Best Model 2011" according to the portal "Modeli.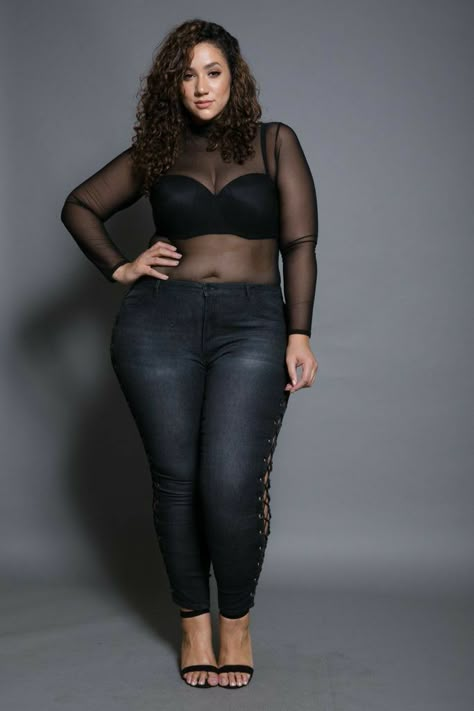 ru".
3. Natalia Pampukha
Natalia Pampukha became truly famous thanks to her participation in the 3rd season of the show "Top Model in Russian". It was simply impossible not to notice this puffy and cheerful beauty. Now Natalia continues to work as a model, and is also a teacher at the BIGMODEL school. In her classes, Natalia talks about the basics of the plus size modeling business.
4. Marina Bulatkina
Another Russian plus size model who conquered America. Marina was born and raised in Novosibirsk, went to study in America as an exchange student and got married there. But Marina not only found her happiness in New York, but also conquered it as a model. Most recently, Marina Bulatkina signed a contract with a modeling agency in New York, MUSE Model Management.
5. Julia Nezhnaya
Famous Russian plus size model. She began her modeling career at the age of 16 in the design studio of Olga Moiseenko.
At the moment, a popular model, as well as the author of a blog for plus size girls.
6. Natalia Sidortsova
This girl with magical shapes is not only a sought-after and self-confident model of size 54, but also a star of musicals. She has roles in such famous musicals as "The Snow Queen", "Romeo and Juliet", "Monte Cristo", Ilya Averbukh's ice performance-musical "City Lights". Natalya is a nominee for the Moscow Debut theater award, as well as a participant in the People's Artist television project (Russia channel, season 1).
7. Anastasia Egorova
At the age of 28, this green-eyed beauty has worked with many well-known brands, taking part in fashion shows and filming. Among them are Leshar, Queen Size, Zrimo, Roamans and INCITY.
8. Yana Sulina
Fair-haired beauty Yana Sulina is the winner of the beauty contest among models "Plus size La Donna Dolce" / "Sweet woman-2014".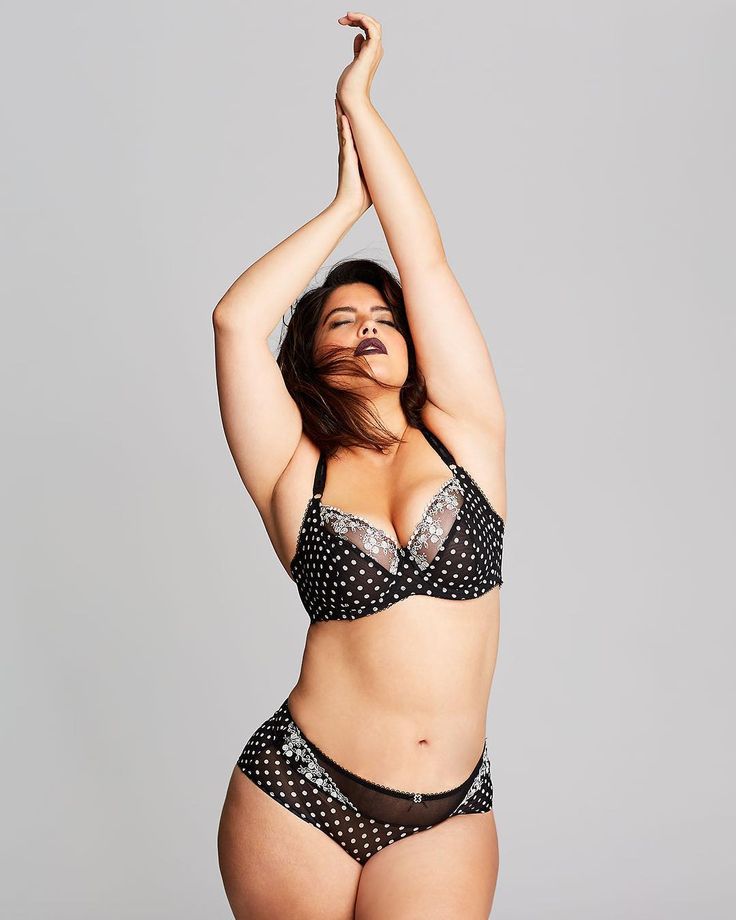 In addition to modeling, Yana works as an obstetrician-gynecologist by profession. He also knows several languages ​​and has a degree in swimming.
9. Olga Vorotnikova
Olga Vorotnikova - model of Plusmodels agency. This graceful girl is the owner of 48 sizes and at the same time belongs to the category of plus size models. Olga is photographed for fashion catalogs in Russia.
10. Alice Spiller
One of the leading plus size models in Russia. Among other things, a burlesque dancer and actress is a regular participant in various television shows.
It is not easy to be a professional model, because not all of them have a naturally slender figure. The rest remains to constantly adhere to debilitating diets, malnutrition and even starvation. But there is another way out of the "full" situation - you can simply become a plus size model. What are the roots of this expression?
Origin and meaning of the term "plus size"?
The term Plus size first appeared in America in the middle of the 20th century.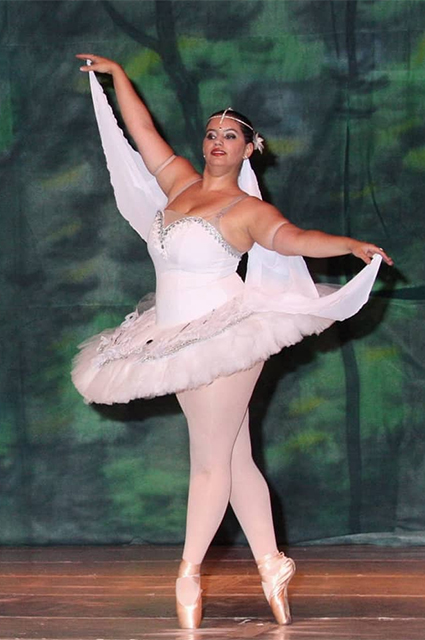 The very mentality of the inhabitants of this country contributed to this. Turning to a modeling agency, a designer or photographer could not simply invite a "full girl" to work literally. Otherwise, this often led to certain problems, because the model herself could take such an expression as an insult and sue the offender. Therefore, the term "plus size" was coined, which translates as "plus size" or "one size larger."
Later, in 1958, the National Institute of Standards and Technology established size ranges for clothing for American residents. With this report, the term plus size was formalized. And already in the late 70s of the XX century, plus-size models first appeared on the world podium.
Required figure parameters for a plus size model
Those girls whose bust, waist and hip measurements go beyond the 90/60/90 standard can safely classify themselves as plus size models. The upper value of the parameters is not accepted. A plus size model can easily become a girl with 9 curves6/76/106.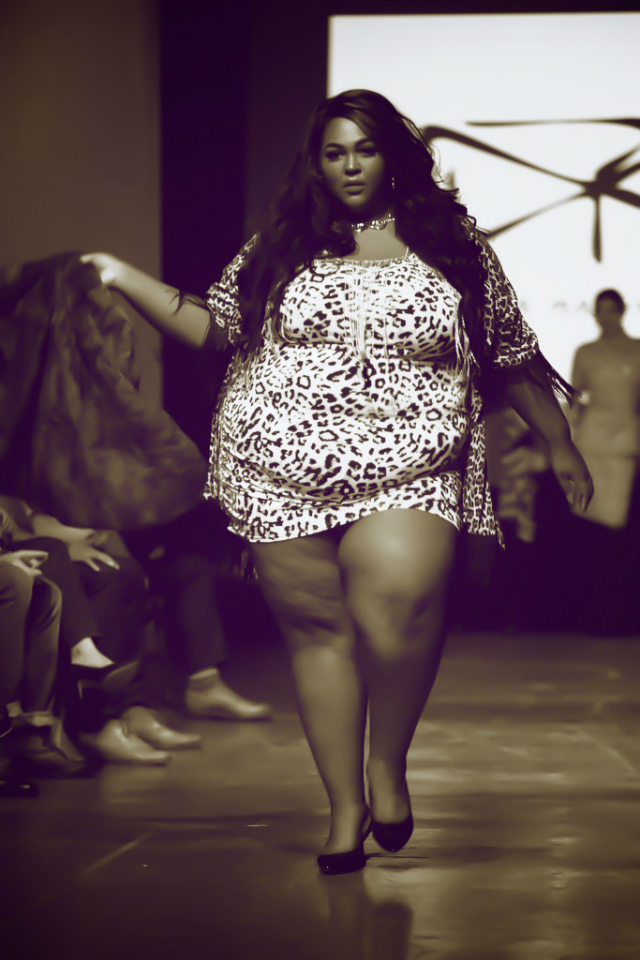 But even such magnificent parameters are far from the limit. In the modeling business, girls with even more magnificent forms 112/94/120 and even more become no less successful.
Plus size clothes are presented in sizes from 46 to 60. The parameters that a girl must have to become a model in the body are shown in the table below.
Women's plus size measurements
Volumes
Size
Chest
Waist
Hips
46
92
74
100
48
96
78
104
50
100
82
108
52
104
86
112
54
108
90
116
56
112
9four
120
58
116
98
124
60
120
102
132
The owners of such chic forms have a real chance to conquer the domestic and even the world podium or get on the cover of a fashion magazine.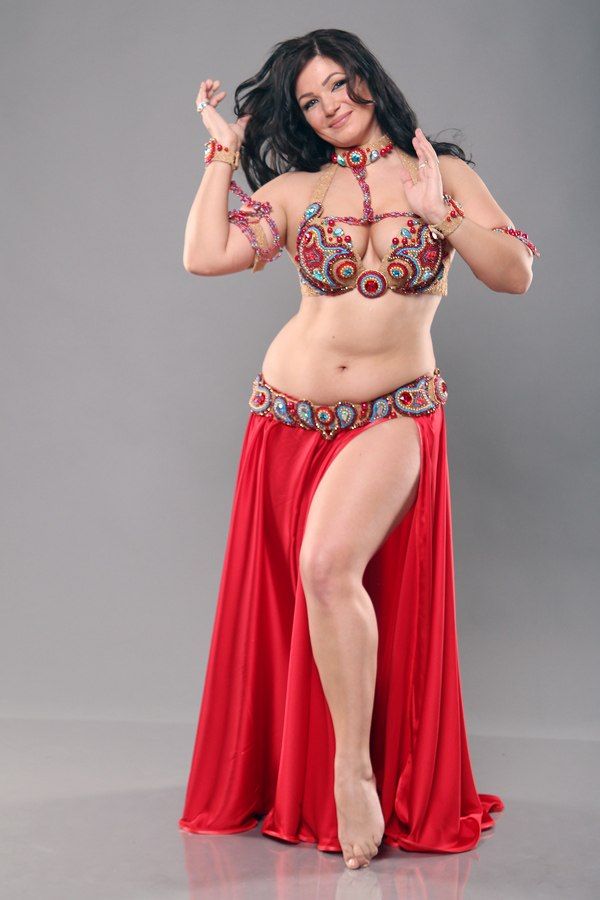 for overweight
More than half of women in the world are overweight. Designers could not leave this niche unattended, and therefore, along with models of clothes for slim people, they began to produce entire plus-size collections.
To date, the most popular brands that offer items for ladies with luxurious parameters are the German brands Mia Moda and Meyer Mode, the American brand Igigi and the French company Tailissime. They create their collections taking into account all the features of a magnificent figure. Thus, obese women have a real opportunity to dress fashionably and beautifully.
Truly comfortable and high-quality knitwear is offered by VERDA and the Danish company Bon'a Parte, and exquisite summer dresses and suits are offered by the Aira Style sewing company from Belarus and many other German, American, French companies.
Regardless of the chosen brand, all models of clothing have such a cut, in which they fit perfectly on full ladies, emphasizing the beauty of a curvaceous body.
Plus size models in Russia
Ekaterina Zharkova became the first Russian woman with curvaceous figure to succeed on the world podium. She was born in Minsk in 1981, from childhood she dreamed of becoming a model, but, despite all her efforts, she did not fit into the generally accepted standards of beauty. Now the girl is also a successful actress and TV presenter. It is in demand not only in Russia, but also in America. The parameters of the figure of Ekaterina Zharkova are 107/82/112.
Could definitely top the list of Plus Size Models Russia. A girl with a beautiful face and a luxurious figure has long been in demand both in Russia and abroad. The parameters of the figure of Yulia Lavrova are 110/80/120 with a height of 170 centimeters, and her weight is 86 kilograms.
Other beauties can be noted among the well-known full models of the domestic podium: Ekaterina Shumskaya, Dilyara Larina, Natalya Pampukhts, Marints Bulatkina.
Famous world-class in-body models
The plus size model first appeared in America.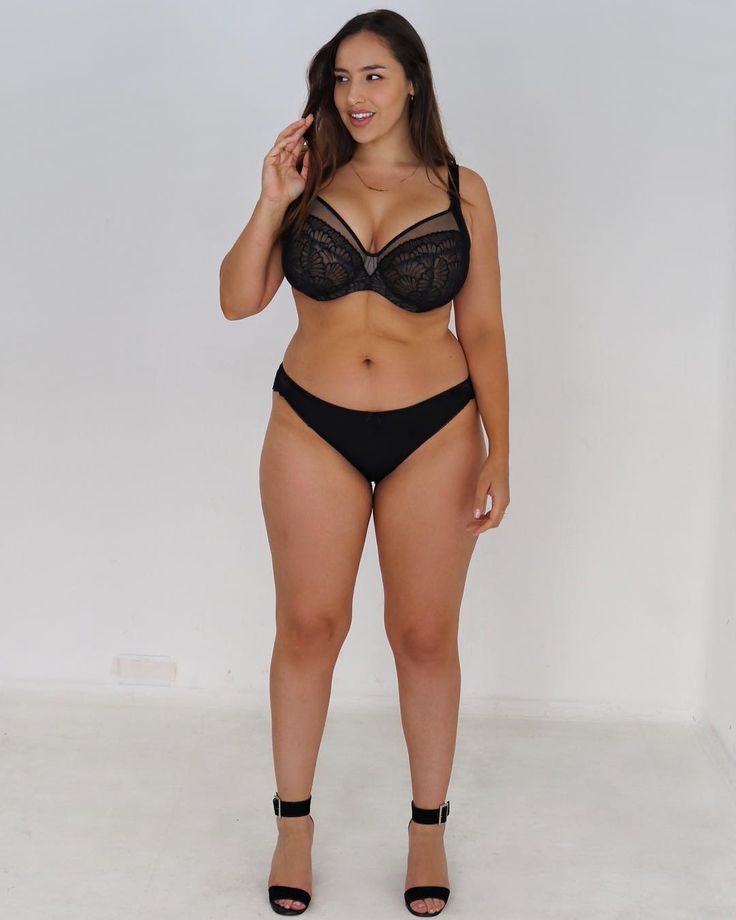 Therefore, it is in this country that most women with magnificent forms successfully conquer the podium.
The 30-year-old American is by far the most complete model in the world. Her weight is 155 kilograms, clothing size 22 (USA). The story of the girl is in many ways similar to those that other full stars of the podium tell about themselves. Tess has been fluffy since childhood. She was teased for being overweight at school, and her relatives, having learned that the girl was going to become a model, simply laughed in her face.
But despite all the grievances, Miss Holiday managed to achieve everything that she could only dream of. She is a successful model, beloved woman and mother. Tess' motto is: "I'm sexy and I know it."
In 2009, the world famous Glamor magazine published a photo of a naked woman whose parameters were far from ideal. Lizzie Miller, with a height of 180 centimeters, weighed 80 kilograms and was much fuller than other models. This girl was one of the first to say that a woman can be beautiful at any weight.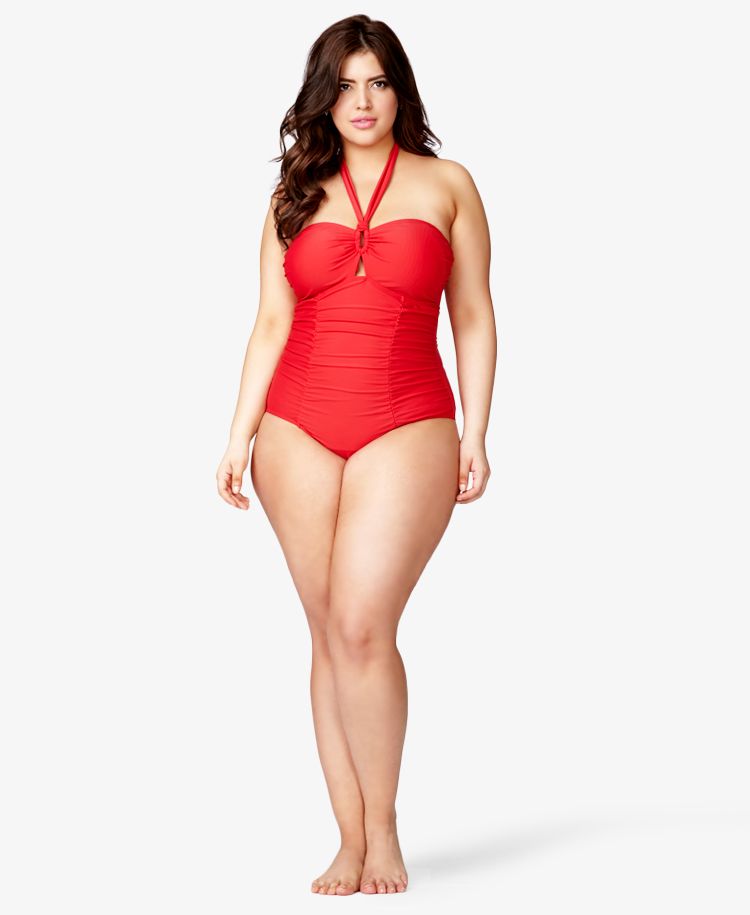 Now Lizzy is successful for the covers of famous publications.
Barbara Brickner, Sophie Dahl, Charlotte Coyle, Chloe Marshall and others have become equally popular plus-size girls.
How to become a plus size model?
There are several requirements, following which, a girl with curvaceous forms can become a plus size model. The main selection criteria are presented below.
A plus size model should have attractive and interesting features.
Well-groomed hair, smooth skin and healthy teeth are a prerequisite for successful casting.
Above average models must be in good physical shape. No need to exhaust yourself with heavy strength training. But having a firm body is much better than having a loose one.
Plus size girls have to be self-confident or they won't succeed. Even after ten rejections, you must not leave your goal and continue to storm the auditions.
It should be remembered that each agency has its own beauty standard.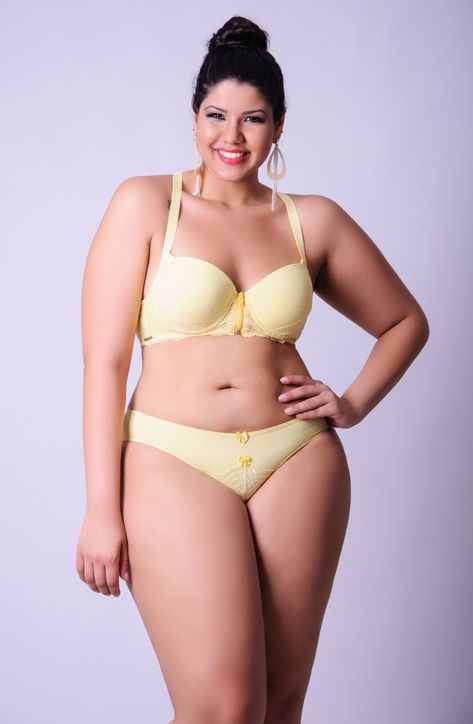 And if the plus size model does not meet the standard of one of them, then the other will definitely like it. The main thing is confidence in yourself and your own abilities.
The advantages of full models over thin ones
Girls who do not fit into the generally accepted standards of beauty should not despair and complex about this. It is necessary not to get rid of extra pounds, but to accept them with dignity. An example for them is the successful plus-size models, which were able to become so thanks to their non-standard parameters, and today they even have a number of advantages over slim women.
A plus size model doesn't have to go on exhausting diets. To be in demand in the profession, she does not need to deny herself her favorite food and starve. Fat models are rarely in a bad mood and are happy in their weight, despite the dissatisfied looks of the surrounding thin people.
Fashion always comes back, in ancient times it was a great privilege to have appetizing and voluminous shapes.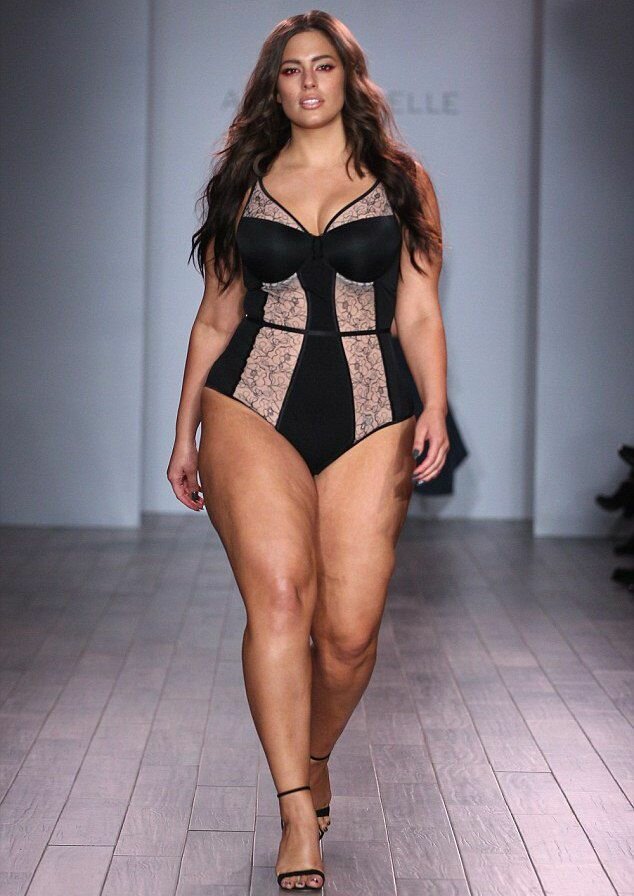 The rounder the cheeks were, the more beautiful and aristocratic the woman was. Then came the era of thinness, when a woman was considered beautiful without an extra gram of weight. If the body is compressed, nothing hangs anywhere, cheekbones are visible, then this is a model and her place on the podium.
Fashion has two standards
Today, everything is mixed up and people are divided into several opinions. Someone for a slender and petite body, and some, on the contrary, for mouth-watering forms. And this is absolutely everyone's business, the main thing is that everything be in moderation. Naturally, a visible skeleton from under the skin or a 200 kilogram girl with many folds is not very attractive and you should not go to extremes.
A bit of fashion
In addition to being tall and slender, she also shows the appearance of plump girls. They are called Size plus models, they have lush breasts, hips, a rounded tummy, and it's beautiful. They demonstrate on the catwalk clothes for ordinary women who do not starve themselves with diets, or they simply cannot physiologically have miniature sizes and shapes.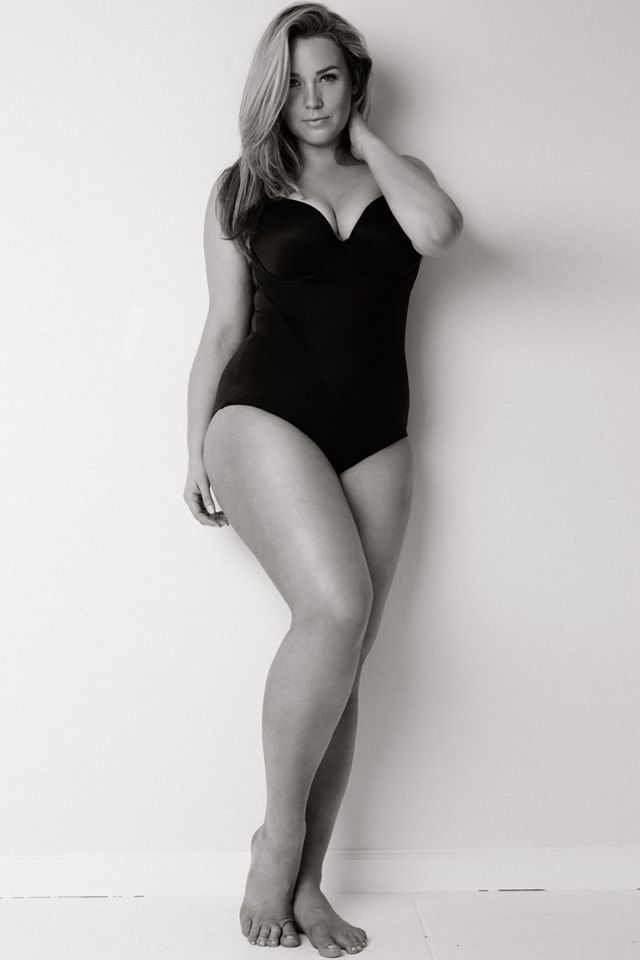 Plus size models also participate in the Curves photo project, and not only here. Many fashion photographers prefer to shoot models with curvaceous bodies and see them as more beautiful than skinny ladies.
How to determine the model: size plus (Size plus)
A girl who has a height of 170 centimeters, beautiful and pleasant appearance, proportional parts of the body can become a plus size model. But in volume it can be more than 90x60x90, within reasonable limits, its clothing size should be from 42 to 54. If there are matches, then you are a Size plus model, the parameters of the waist, hips, chest do not have an exact value.
plus sizes
Size plus models differ from each other in many ways, and among them the best of the best come to light who are not afraid to show their body to the whole world. They did not step back or to the side, experiencing difficulties, stress, worries, a bunch of looks on their own body.
Crystal Renn, she was liked by the modeling agency as a teenager, but the condition was to lose extra pounds. Unfortunately or fortunately, she did not succeed. And she decided to show everyone her beauty in a full body, and she succeeded. A few years later, she got on the cover of the famous publishing house Harper's Bazaar. Over time, she created the book "Hungry", where she described her life, the desire for success and all the difficulties that she overcame.
Robyn Lawlay conquered the Australian Vogue and flaunted on their cover. Its parameters are not very different from the 92x75x99 standards, but it is considered a model with an increased plus size.
Kate Dillon was originally slender and was engaged in the modeling business, but, having learned about her anorexia, she decided to recover, thereby gaining excess weight. To date, she is considered the face of Vogue and Gucci, having a plus size.
Katya Zharkova, a well-known Russian TV presenter, model, won the Sweet Woman contest. Captured in Vogue, and in the Italian magazine Marie Claire. At the same time, her weight is more than 80 kilograms, but this does not bother her in any way.
participated in the show program "America's Next Top Model", where she was on an equal footing with slender models. And in the future, she went around everyone and came out on a prize-winning place. She has a contract with Wilhelmina Models, which allows her to participate in famous shows, work with outstanding photographers. Participates in charity events.
Sophie Dahl started her career with Storm Model Agency. Famous photographers shot her for Vogue, Visionaire, Marie Claire and more. After that, she began to advertise many brands, among them Versace, Patrick Cox, introduced the Opium fragrance, where she allowed her body to be exposed. She also wrote several books, became a TV presenter. She achieved all this, having a size larger than the standards of the models, her weight reached 80 kilograms.
No girl should be ashamed of her weight and full appearance, having a punchy character, one can achieve great success. You need to start small, love your appearance.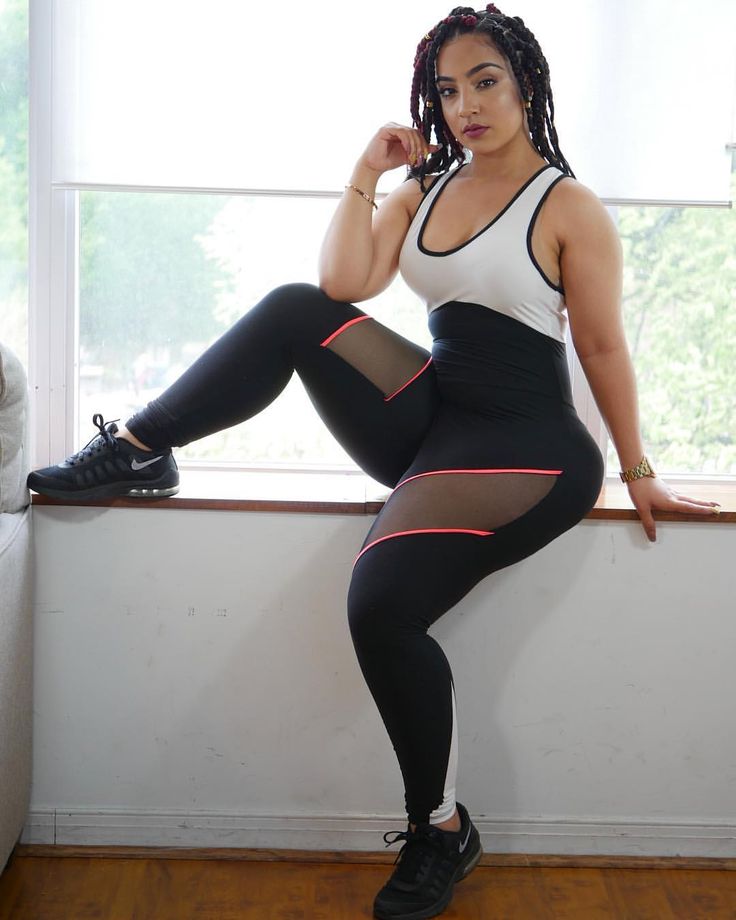 To do this, you can start taking care of your hair, skin, buy clothes by size, combining and inventing a suitable style that will decorate your appearance. To raise the spirits of insecure women, designers and photographers presented photographs where Russian Plus size models showed all their beauty, femininity and superiority without wearing clothes.
One of the successful plus size models
Russian plus size models are also quite popular all over the world. An example to follow can be a success all over the world. She became famous in Russia and abroad. You can see pictures of the Plus size model, the photos are admirable and allow you to increase self-esteem.
Katya started her promotion in the modeling world at the age of 14, but, unfortunately, she did not fit the standards. Everyone advised to stop eating cakes and sweets, and on this condition, she was accepted into a modeling school. While studying, Ekaterina kept to a diet, did not eat sweets, tried to lose weight, but the weight did not reach the standard parameters.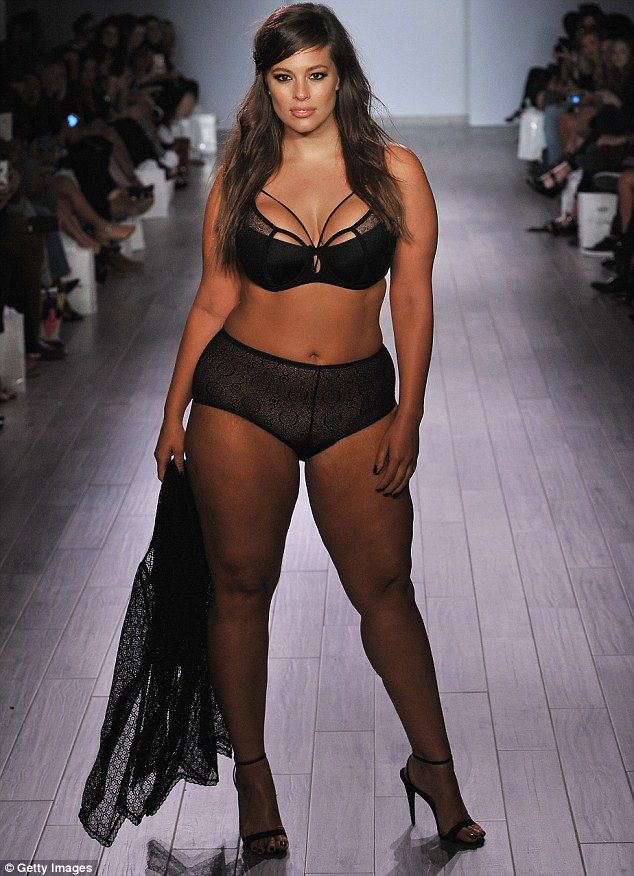 Over time, they saw the potential of the model in her and turned a blind eye to her extra pounds. From 1997 years old, she moved through the world of fashion and developed internally and externally.
After she moved on to television, became a presenter on TnT, Muz-TV, Friday, and was a producer. And then she ended up in Los Angeles, signed a contract with Wihelmina and became a famous plus model and remains so to this day. She shoots for Russian and foreign magazines, is not afraid to show her naked body to people, proving that perfection can weigh more than 60 kilograms. Helps ladies with magnificent forms to understand themselves and understand that all women are beautiful in their own way.
Striving for perfection
Every woman and girl can become a model, regardless of weight. Size plus models are beginning to appear more and more often on the covers of magazines, participate in fashion shows and represent well-known brands. The main thing is to be able to take care of yourself.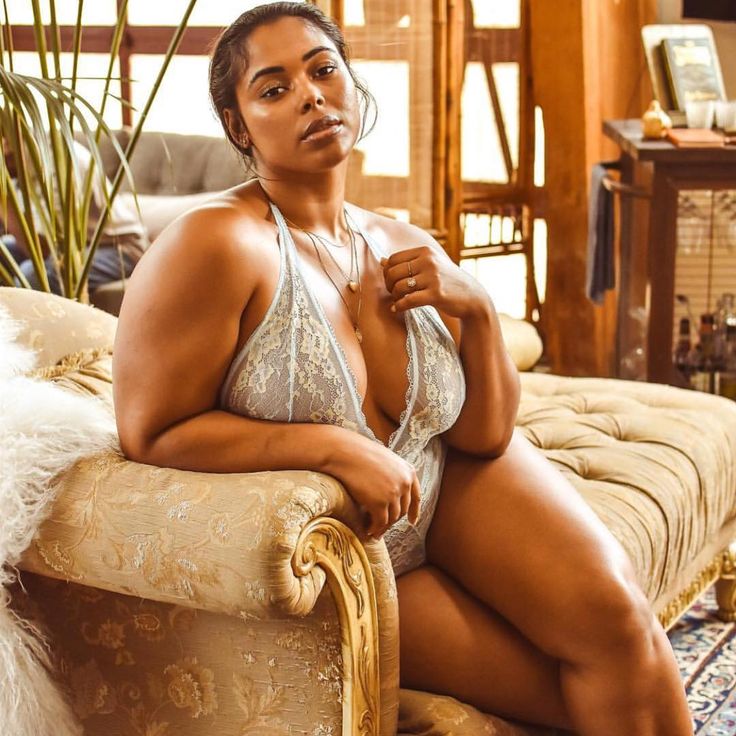 Need to go to the hairdresser and get a trendy, appropriate hairstyle. She will emphasize beautiful facial features, hide something from prying eyes. Refresh the image and set up for further achievements. One hike is not enough, you need to learn how to take care of your hair yourself at home and always look great.
Going to a beautician will help you transform your skin and achieve the desired result by looking in the mirror. Based on agencies and designers, they pay attention to the skin of the face and body, it should be smooth and clean.
A visit to the dentist will turn ordinary teeth into perfect and white ones. A beautiful smile will help you turn the right eyes, break into the world of advertising.
Shopping helps to get rid of depression, allows you to find clothes by size and emphasize the dignity of appearance. This lifts the mood and blossoms
Now there is a little knowledge to figure out, Plus size on your own, even while being overweight.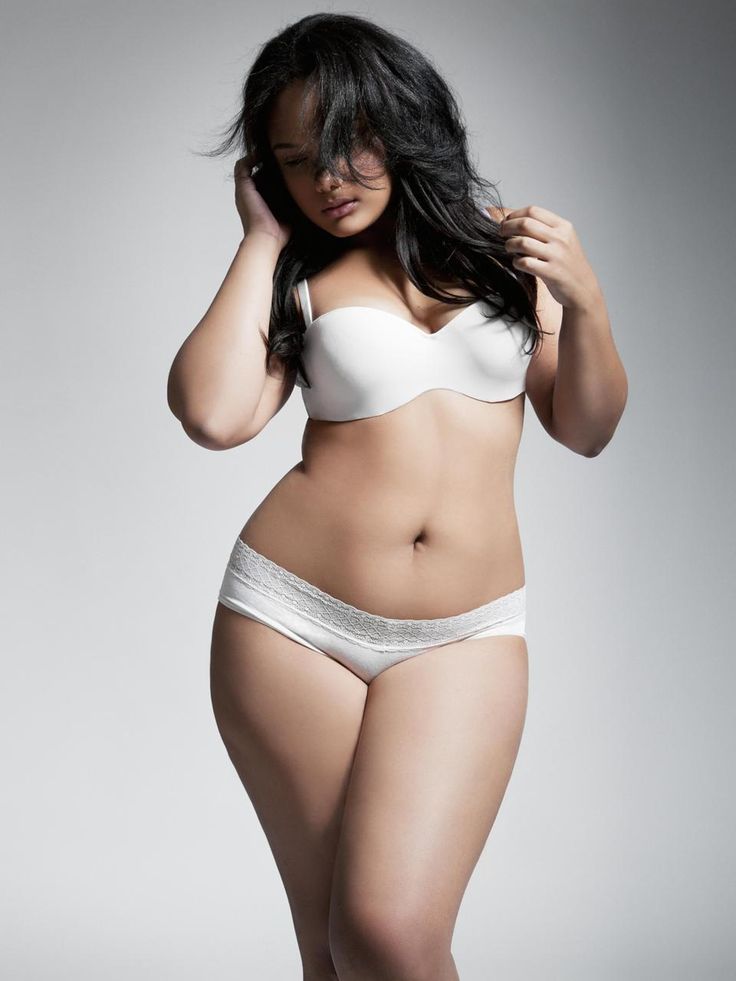 Love yourself, the world around will change
Paying more attention to her own appearance, a girl raises her self-esteem. She tunes in to positive emotions, strives to achieve the goal. Therefore, you do not need to be upset when you see all the big numbers on the scales, you need to learn to love yourself in any guise. An example for squeezed women is Plus Size models, whose photos help to see all the beauty in a magnificent body.
The right approach is the key to success
No need to pinch yourself and hide your body under a pile of baggy clothes, sit in a room and eat cakes and pies. You need to do some kind of sports, aerobics, swimming, so that the skin does not hang, it is toned and elastic. Nutrition should also be correct and balanced, more vegetables, fruits, water. In the future, maybe some kilograms will go away, the body will become slim, and, perhaps, according to physiology, a person cannot weigh less and will simply tighten his sides and stomach.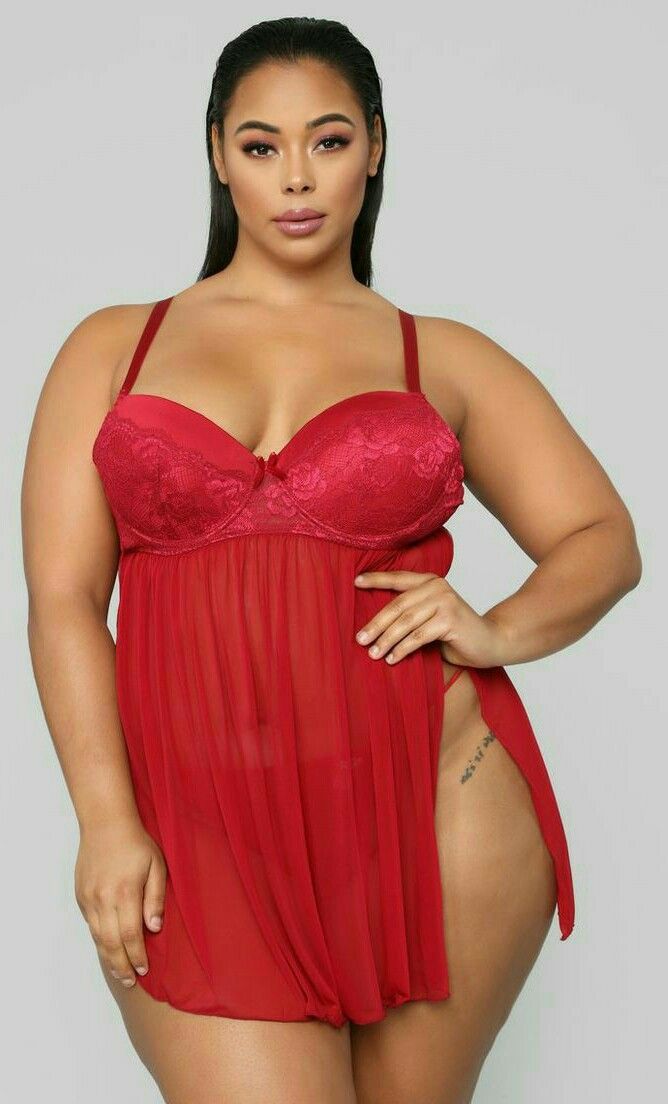 You can try to go to a photographer's studio, where professionals will capture all the beauty in the pictures, and the woman will finally see herself from the best side. He will understand that he can stand on a par with thin girls, not inferior in beauty, or maybe vice versa. To prove to the whole world that a woman is more beautiful when she has rounded and appetizing forms. And do not be shy about it, you need to be able to present yourself.
biography, outfits, quotes and appearance of the famous dancer, courtesan and spy Mata Hari (photo)
Today, March 27, the premiere of one of the most resonant world projects of recent years, the 12-episode biographical drama Mata Hari, starts at Inter. In anticipation of the first series, we tell everything about Mata Hari: her outfits, lovers, appearance, exotic dances that became the forerunners of modern striptease, and much more.
Grade
- 4.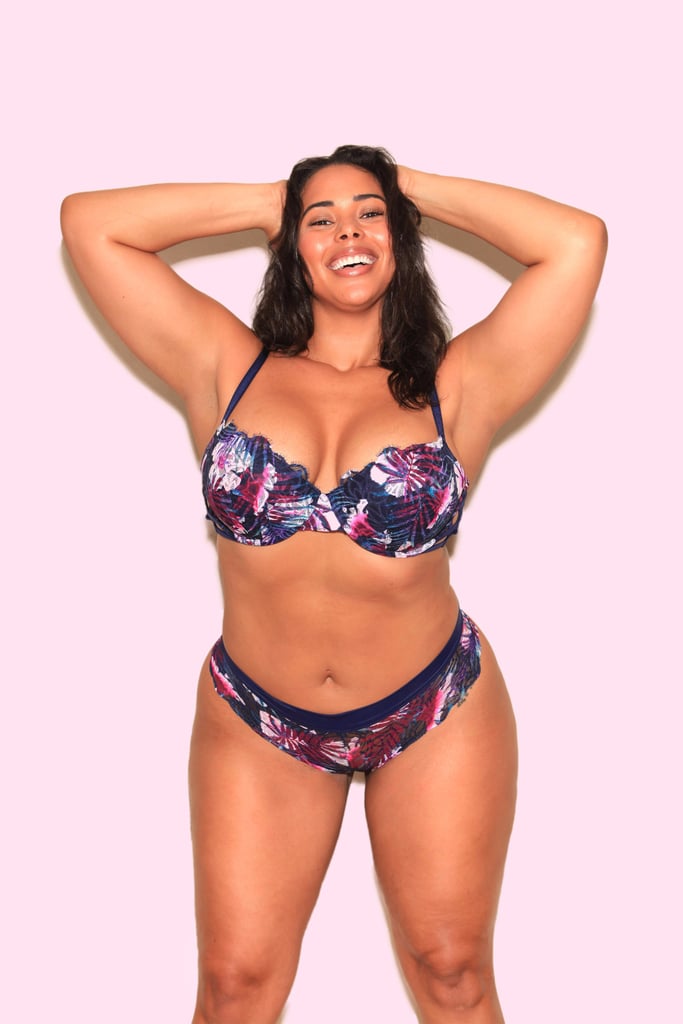 5 out of 5 possible based on 2 votes
A large-scale project by Star Media was filmed with the participation of the Inter TV channel, it is played by world-class stars from different countries, in particular, Russia, France, Spain, the USA, Portugal and the Netherlands. The picture is based on real events and tells about the extraordinary life of the legendary personality of the twentieth century - "spies, dancers and courtesans" Mata Hari, who, it turns out, did not know how to dance at all, she could not boast of beauty according to the then canons, but she had extraordinary charm and determined to live the life she wants. Not surprisingly, the seductive dancer has been filmed in many films. The role of Mata Hari in different years was played by Jeanne Moreau, Zsa Zsa Gabor, Greta Garbo and Sylvia Kristel, and the first picture came out almost a hundred years ago - just three years after the death of Mata Hari herself, at 1920th year. But let's start in order: so, who was this Mata Hari really?
ACTRESSES PLAYING THE ROLE OF MATA HARI: GRETA GARBO, JEANNE MOREAU, SILVIA CHRISTEL
Who is Mata Hari: Margareta Gertrude Zelle - that was the name of Mata Hari before she became her.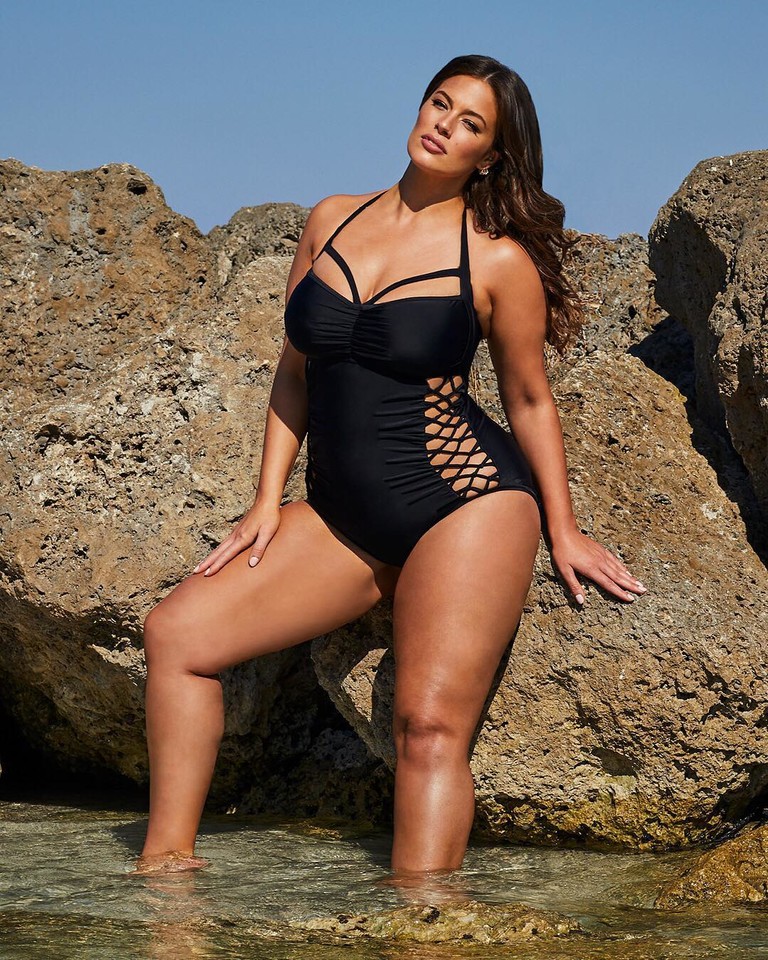 In the future, the most expensive courtesan of the era, performer of exotic oriental dances with elements of nudity and the world's most famous spy was the daughter of a hat shop owner in the Netherlands. Later, her father went bankrupt, her mother died, and young Margareta went to be raised by her uncle, whom she ran away from at the age of 18: according to an advertisement in a newspaper, she found a fiancé, a bald 38-year-old captain, and hastily married. After the wedding, the couple went to Indonesia, to the island of Java - the then Dutch colony, where Mata Hari's husband served. But the girl fled from there too - now to Paris: the married life did not work out, the son died tragically, the husband cheated, drank and let go of his hands, and Margaret herself wanted a beautiful and eventful life in the capital, and not vegetating in the colonies. "It seemed to me that all women who ran away from their husbands should definitely go to Paris," she said.
Why did Mata Hari go down in history, and how did it happen that a dancer who could not dance at all gathered huge halls, and a woman who could hardly be called a beauty became a sex symbol and an archetype of the behavior of a "treacherous spy"? Let's start with the fact that Mata Hari really did not have a reference beauty.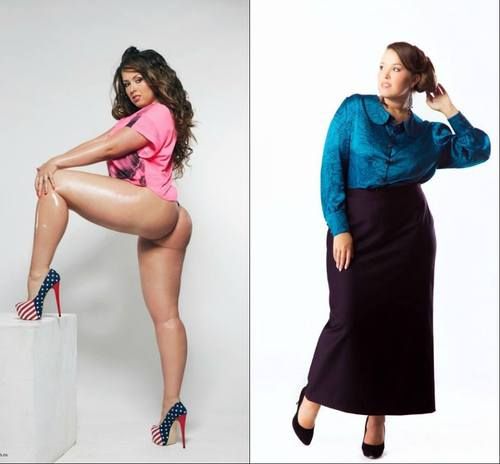 At the beginning of the 20th century, the type of "Gibsonian girl" was in fashion: especially young with an innocent, almost childish face, a refined profile, an incredibly thin waist, wide, rounded hips and an outstanding bust. Popular were natural blondes and fatal brunettes with very long curly hair, which, for publication, were collected in a lush hairstyle at the back of the head. Mata Hari, on the other hand, had a specific head shape - a low, sloping, flattened forehead (however, she successfully disguised this feature with the help of a fashionable fluffy hairstyle), as well as a large hooked nose and a flat chest (by the way, it was for this reason that her career as a model did not work out) .
"GIBSON GIRLS"
However, she had a magical effect on men. Back in Java, she wrote to her friend in Holland:
My husband doesn't buy me dresses because he's afraid I'll look too good in them. He is unbearable. In addition, young lieutenants follow me and fall in love with me.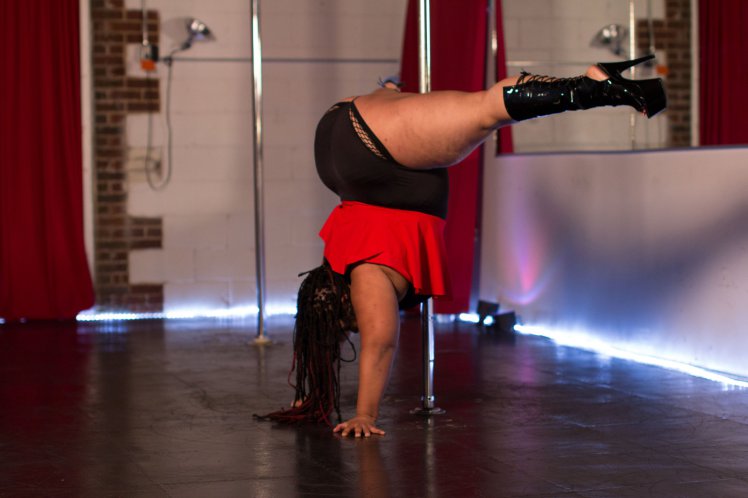 It is very difficult to behave in such a way that the husband does not become jealous.
Mata Hari's show conquered all of Paris - huge queues lined up for performances. Some dances of Mata Hari are called the forerunners of modern striptease, which was still unusual for the Western audience at that time. At the end of the dance, which she performed on a stage strewn with rose petals, Mata Hari remained almost completely naked.
MATA HARI
At that time, Eastern culture was extremely popular in Paris, and throughout Europe. Recall, at least, the famous "Russian Seasons" of Diaghilev: the ballet "Scheherazade", "Cleopatra", "Firebird", "Orientals", "Siamese Dance" and others, the costumes for which were created according to the sketches of Leon Bakst and Alexander Benois. And, if Diaghilev's ballet was the peak of the high culture of that time, then the performances of Mata Hari can be called an example of the emergence of "mass culture": the face of Mata Hari was depicted on advertising posters, boxes of cookies and souvenirs.
Mata Hari cigarettes appeared on sale, the description of which read: "The latest Indian cigarettes that meet the most demanding taste are made from the best varieties of tobacco from the island of Sumatra," and Mata Hari herself was something like modern Kim Kardashian or Anastasia Volochkova - a scandalous dancer , who became famous not so much for dancing, but thanks to her nakedness, the ability to make a show and her own charisma. In general, the daughter of a hatter from the Netherlands was one of the first to understand how you can make good money and become a star by turning your name into a brand.
Europeans willingly believed in the legends about the oriental dancer, who was presented as the daughter of the king of Great Britain and Ireland, the emperor of India, Edward VII, and an Indian princess brought up by brahmins. According to her, her soul was dedicated to the god Swa, and at the age of 13 she was already dancing naked in the temple, and so on. etc. It was then that she takes the pseudonym Mata Hari - "Light of the day.
" Journalists wrote that Mata Hari "impresses not only with the play of her legs, arms, eyes, mouth and bright scarlet nails. Unconstrained by clothing, Mata Hari plays with her whole body." She herself spoke of herself like this: "I never knew how to dance, but people liked my performances, most likely because I was naked."
MATA HARI
How Mata Hari dressed: On March 13, 1905, Mata Hari made her debut: she appeared before the audience in luxurious oriental attire taken from the collection of Monsieur Guimet (a major industrialist, philanthropist and art connoisseur who built a museum of oriental art in Paris - Musée Guimet) , but during the dance she gradually took off her clothes, leaving only strings of pearls and sparkling bracelets.
MATA HARI, 1905-1906
Sometimes she performed in the attire of a bayadere (oriental, Indian beauty), at the end appearing in flesh-colored tights; used Knossos shawls - silk pleated sari-type bedspreads.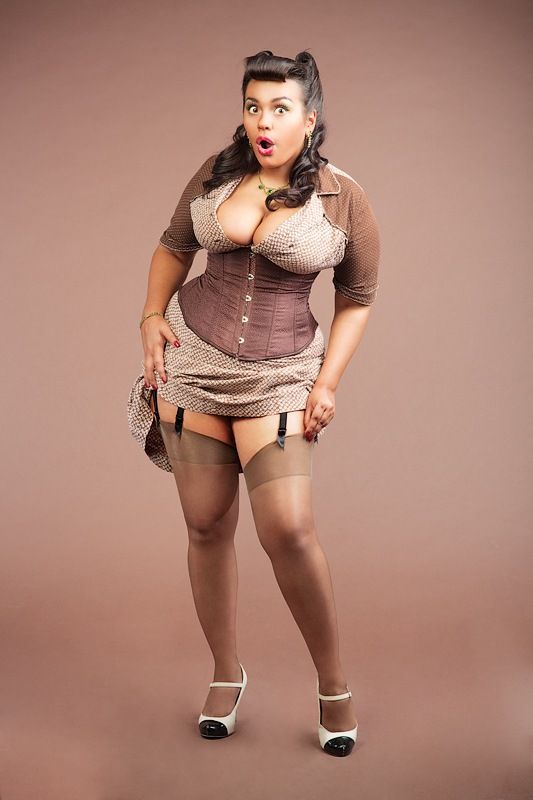 How the image of Mata Hari influenced modern culture: When discussing the image of Mata Hari, first of all, you remember Greta Garbo, who played, perhaps, the best role of Mata Hari in world cinema. Luxurious outfits designed by Hollywood costume designer Adrian and the actress' devilish appeal made Mata Hari a style icon. The images of Greta Garbo as Mata Hari are still a powerful source of inspiration for modern designers: the similarity with gaiters from the Balenciaga collection, created by Demna Gvasalia, catches the eye.
By the way, the "Russian" (which for the Parisians of the early twentieth century also meant "Eastern") influence in the film is obvious: in one of the episodes of Mata Hari, performed by Greta Garbo, Cossack boots appear on one of the most famous shots from the filming of "Mata Hari" Greta Garbo flaunts in a headdress resembling a kokoshnik, and Adrian himself admitted that he created costumes under the impression of Russian ballets and the oriental collection of Paul Poiret.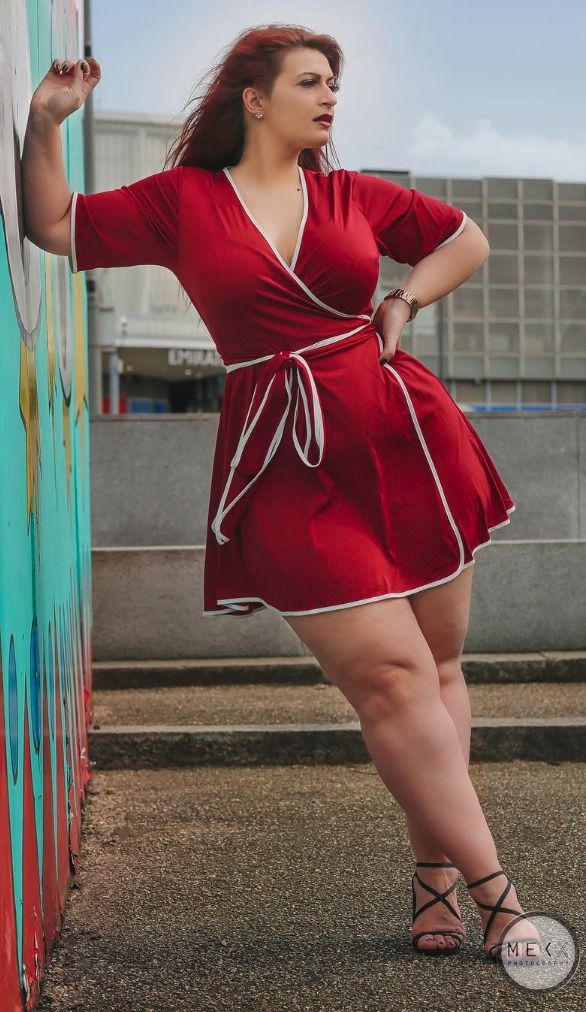 Beyonce adopted a lot from the image of Mata Hari in her new "pregnant" photo shoot and at the Grammy 2017 performance: the same Indian and Indonesian bracelets on her arms and legs, an abundance of gold, flowers in her hair and a translucent coverlet.
MATA HARI DURING THE ARREST, 1917
How Mata Hari died: Lust for luxury, extravagance, fickleness, passion for gambling, a habit of easy money that Mata Hari received for her performances and the status of a courtesan supported by rich men, and a paranoid fear of poverty, multiplied by her waning popularity theatrical performances, forced Margaret Gertrude to get involved in dubious connections.
In 1914, the First World War begins in Europe, and this limits Mata Hari in many ways: firstly, she cannot move around Europe; second, her income is declining. At that time, she was arrested in Germany on suspicion of spying for the intelligence of the Russian Empire (Mata Hari had a lover - a Russian military man).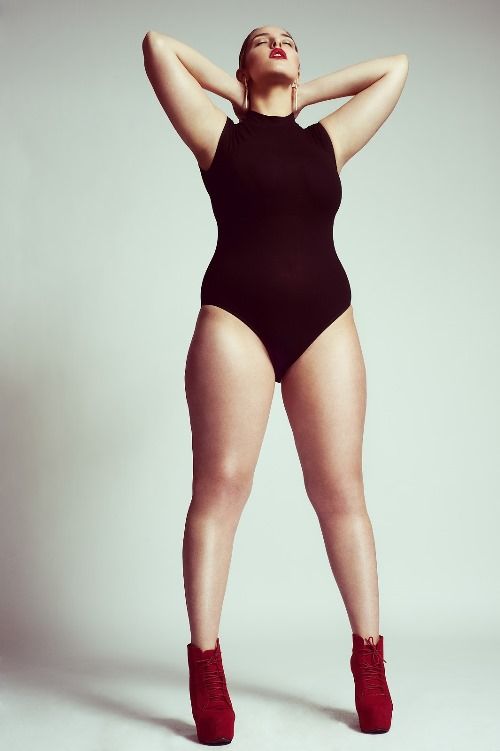 That must have been the time she was recruited.
In 1917, Mata Hari was unexpectedly arrested on charges of spying for German intelligence. It is still not known whether Mata was actually a spy. According to one version, the dancer made a deal with intelligence only because they promised to pay her a large amount. Mata wanted to give this money to her lover, Russian captain Vadim Maslov, who needed to have an operation after being wounded. Be that as it may, 41-year-old Mata Hari ended up in Saint-Lazare prison. She was sentenced to be shot.
MATA HARI IN PRISON
On October 15, 1917, British reporter Henry Wells of the International News Servive described in detail the day of Mata Hari's execution. In the cell, she was kept in terrible conditions - there was not a trace of her exotic attractiveness, but even before her death, Mata Hari wanted to remain a woman. "Slowly, inertly, she knelt down and, raising her head and without the slightest change in expression," asked permission to write two letters.
Then she put on high heels, a black velvet coat, black suede gloves, and a black hat with a mourning band, and calmly said, "I'm ready." I was shot almost point-blank. They say that before her death, she sent a kiss, but the British reporter did not say a word about it. Mata Hari herself spoke about her life like this:
I have no regrets. My life is covered with the most incredible legends, and often even I myself cannot distinguish truth from fiction. I have had plenty of tears, and pain, and misfortune. But I learned what a woman's power over men is, over those who decide the fate of entire nations. The world is run by women - smart women.
Today, historians argue that it was beneficial for the French secret services to confirm their non-existent success in the fight against German espionage by sacrificing Mata Hari, although neither the French nor the Germans felt the visible results of her activities. Already after her death, historians suggested that, most likely, she, being an inexperienced spy, did not pose a serious danger and simply became a victim of her own fame and lifestyle.