How to train like a dancer
5 Simple Steps To A Dancer Body — The CORIO Method
The dancer-body. It's always been the envy of women around the globe, after all, who wouldn't love to be able to get toned and fit while doing something that's so much fun?
In this post, ex-professional dancer, personal trainer and CORIO creator Elle Kealy is sharing exactly how to get that dance-inspired look, which is something that many of our private training clients have come to us to ask for.
Before we begin though, Elle notes, "Dancer bodies come in ALL shapes and sizes. You might not see them on TV, or on stage, or in magazines all the time, because truthfully, auditions favour those of a certain height, or size, or shape, so in some sense it's a myth that if you dance, you'll end up looking like a prima-ballerina, or a contemporary dance- powerhouse.
However, you can absolutely train in a way that encourages a leaner, more athletic and svelte look, as opposed to the ripped, gym look that's popular at the moment.
"
In this post we're sharing the 5 keys to getting "dancer-fit" that anyone can do, even if you're not a dancer.
If you're looking to find out how to get a dancer-inspired body, then we'll share with you:
- What kinds of exercise work best if you want to get fit like a dancer,
- Why it's not all plies & dancing (and what you need to ADD to get amazing results)
- The little known secret to making short workouts effective and great for fat loss.
"The truth is that dancers have incredible bodies but most dancers don't get those results from the practice of dance alone. And even if they're genetically blessed, it's one thing to look a certain way on the outside, but another to be truly fit and healthy on the inside too.", says Elle.
Step #1  Cross Train (Or...mix it up!)
Professional dancers who want to get strong, lean and avoid injury train to improve their strength, agility, power, posture and endurance outside of the rehearsal room too.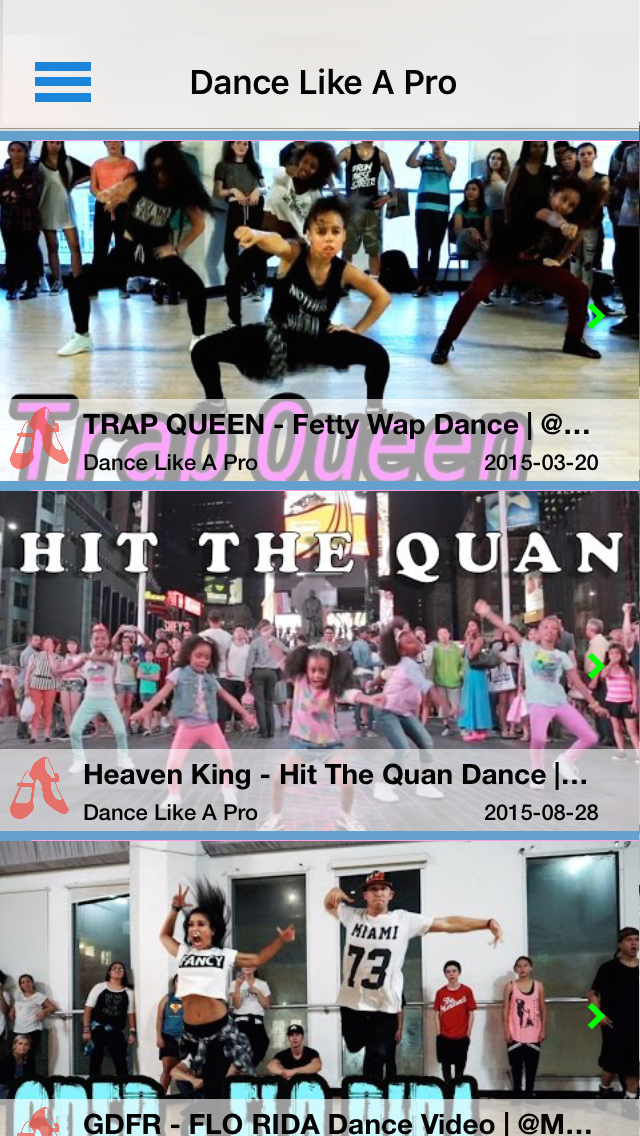 This blend of cross training helps them meet the demands of dance but also keeps their body in top condition.
When we work with private clients, and in our CORIO Sculpt class, we like using a blend of methods too, from dance cardio, to interval training, strength, bodyweight and resistance band conditioning and core strengthening exercises.
We even put cross-training elements into our cardio-focused CORIO Dance classes, which also work the core, and use bodyweight exercises to sculpt and tone.
If your goal is to get a body that's healthy, fit and injury free then all of these elements need to be in place.  
#2 Move more
Let's not underplay the most important aspect of getting dancer-fit:  Consistency.
"When I was a dancer I was rehearsing and performing each and every day, dancing for an average of 8 hours.
When I wanted to get in my best shape, I went to the gym 3 times a week on top of that to do strength and conditioning work that helped me to get definition and strength.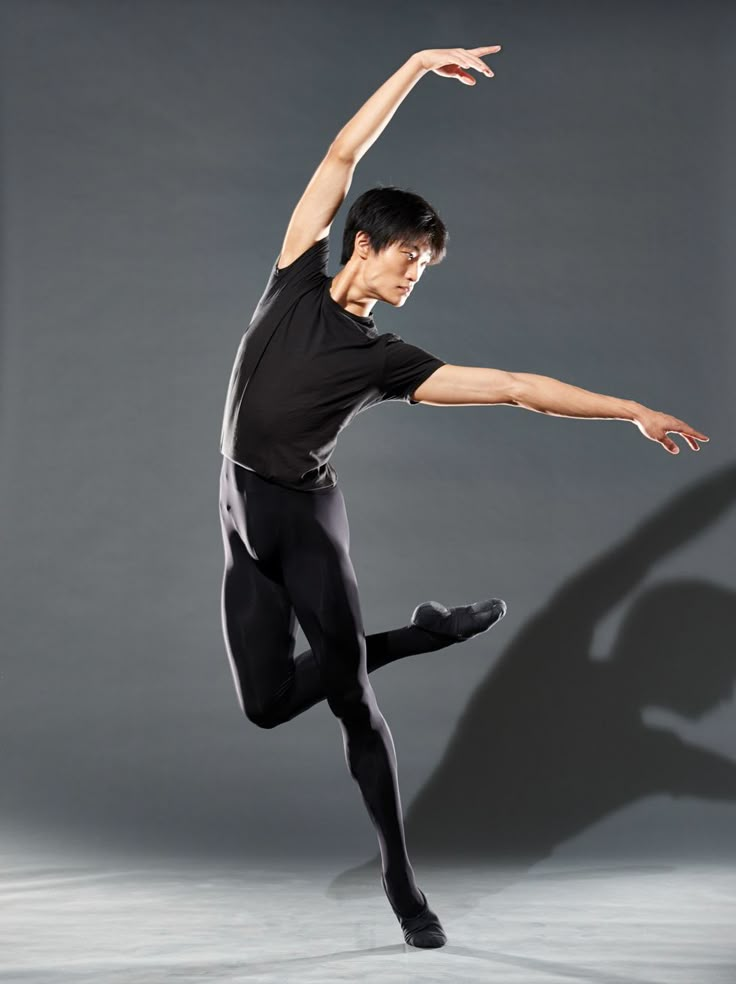 ", says Elle.
If you're hoping to get beach-ready in 1 or 2 dance cardio classes a week and that's all you do, you'll be fitter but you won't necessarily see dramatic changes.
Try adding at least two (ideally three) HIIT or strength/HIIT workouts per week, as well as your weekly cardio, to start seeing progress, and stick with it for at least 4 weeks before analysing if it's working for you.
And don't forget to move on your days off! Walking, Pilates, barre class, these are all great ways to stay active even on a rest day.
Stay consistent and try to work your way up to enough weekly activity.  Don't let lack of time get you stuck here. If that gym class or barre studio is too far from home and you only get there once a week, try adding creative at home workouts, like The CORIO Club to supplement your training.
#3 Eat well, most of the time.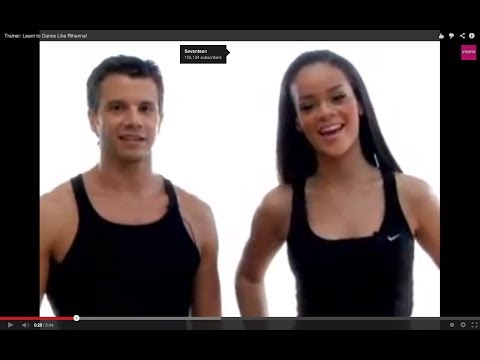 While workouts are going to improve your mood, cardio fitness and strength, fat loss 'mainly' comes from the food you eat, but it doesn't have to be dramatic shifts in your habits or a diet that get you there.
"I firmly believe exercise should never be viewed as a punishment because you ate something, or a green light to have a terrible diet. I sometimes tell my clients they're like a high performance car. Your meals are your fuel, which should always be high-grade, and your workouts are the fine-tuning, the mechanics and the design that gives you extra oomph.", says Elle.
She asserts that unfortunately, you can't outrun that mega-burger and fries just because you danced for 30 minutes non-stop. (Unfortunately, steady-state cardio alone burns less calories than you think and in some people it ramps up the hunger hormones, which is why HIIT workouts, like those in a CORIO Dance class can be more effective than pure steady-state cardio.)
Equally, extreme dieting can put your body into a metabolic mess, slowing down your metabolism and ultimately leading to additional weight gain.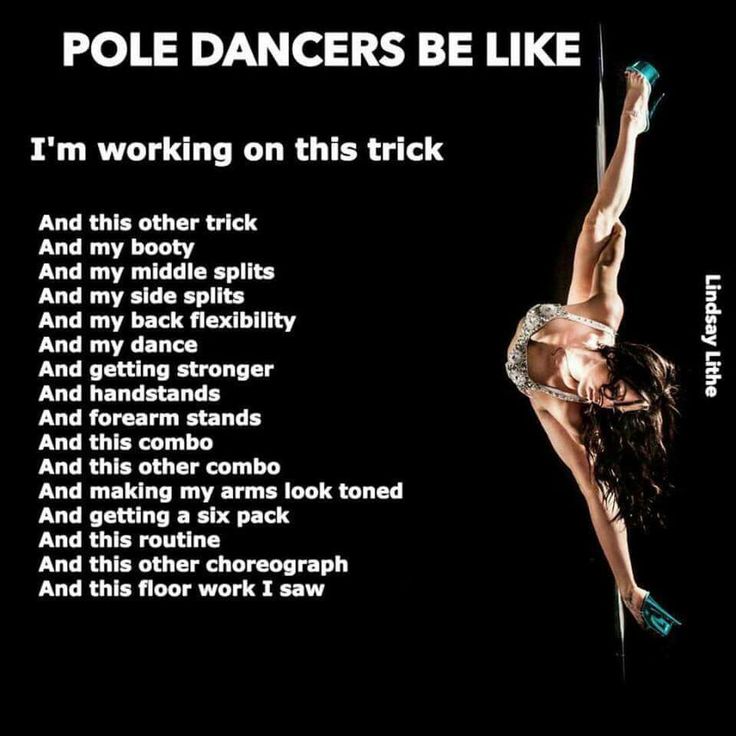 Not something we suggest you try!
Instead of fad diets, eating tasty, nutritious food most of the time, and dropping the unhealthy snacks, or heavily processed foods, is enough to get most people the drop in pounds that they want.
( And yes, there's still room for a glass of wine and chocolate in a balanced diet!)
#4 Challenge to Change
You need to challenge your body to change your body. The theory is that if your body can already do something, like lift a weight, plié for 1 minute, dance for an hour, then it doesn't see the need to adapt to meet the demand of doing that activity.
So if you want your body to create muscle, to build strength or endurance, you need to consistently ask it to do something it can't already do, called a progression.
(This progression concept that we call CHALLENGE TO CHANGE is a key part of The CORIO Method, where we program each workout to continually push your body so that it changes shape and grows stronger.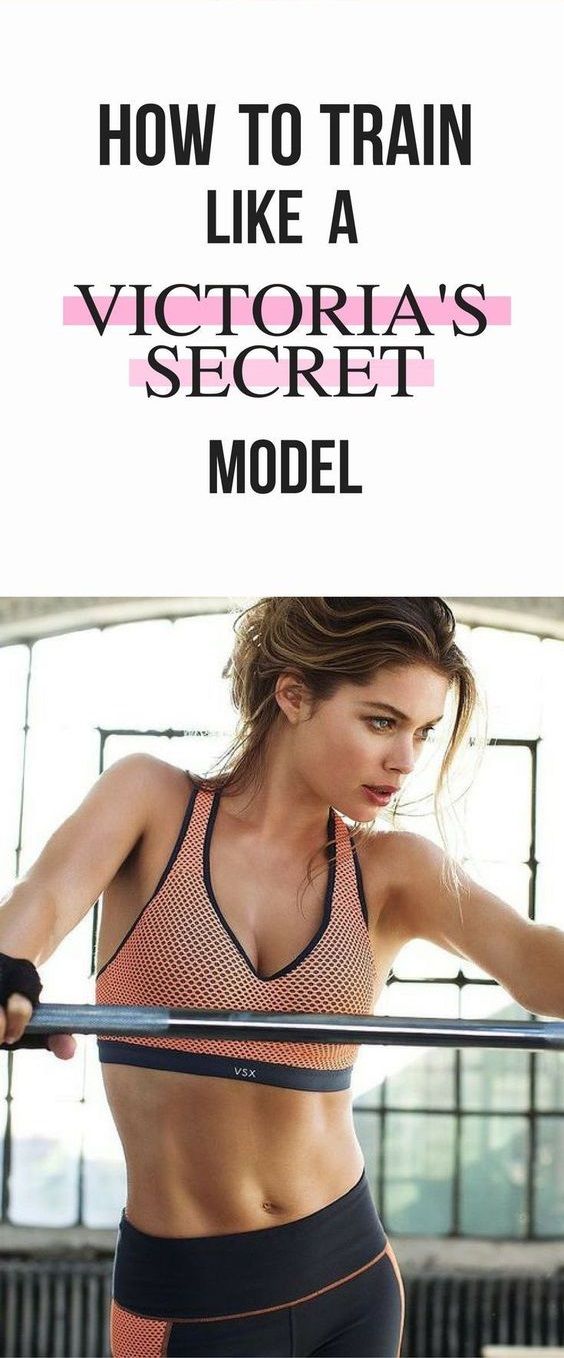 )
A progression might mean adding resistance to a bodyweight moves, increasing the time or intensity of a workout or making it harder through more challenging variations, or different rest times and repetitions.
If you're still doing the same workout you've always done and nothings working, the chances are it's time to try something new.
#5 go FULL OUT
Most dancers perform choreography "full out", which means they're really trying to move fully through every step and put all their energy into it. If you've ever tried it, it's tough!
It's a common trap to go through movements but to lack intensity. If you want to see results, add intensity by really moving as fully as possible. Straighten your arms, jump a little higher, push to the end of the timer, don't stop 2 seconds before, and focus on your technique.
And finally a little bonus tip: While traditional gym stalwarts like squats, lunges and push ups are all great ways to train (and we use them a lot of inside of The CORIO Method), there are nuances to those movements that dictate whether you're going to use your glutes more (which we want), or your inner thighs, or your quads (less ideal), for example.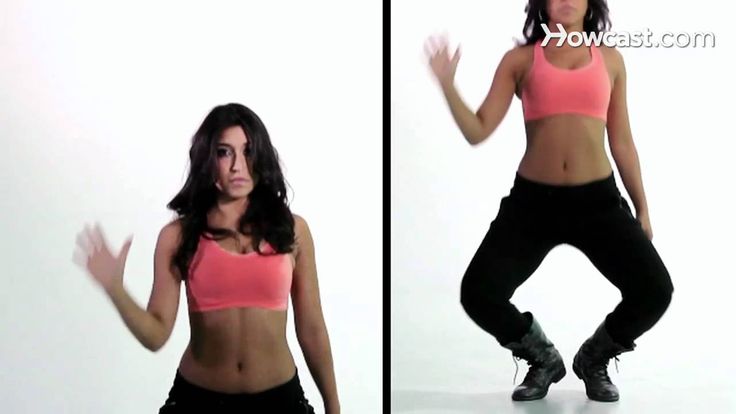 This is something that we've dealt with for our clients inside of the CORIO Club, with every workout designed to hit the right muscles, and with special programs designed to get great results when you follow the expertly designed plans.
Try the CORIO Method for yourself, with our exclusive, 7 day mini-program, which is yours when you join our in-the-know VIP list. Simply click the link below to sign up. (Those on our priority list are first to find out about special events, training opportunities and new releases, which often sell out quickly.) Sign up now and get your free 7 day CORIO Method plan.
Fitness TipsElle KealyFItnessComment
0 Likes
TLB
MEET THE TLB TEAM
Book TLB coaching
Select your favorite TLB master trainer and book online private coaching or in-person today
Book A Class
Become a TLB trainer
Enter your email below to stay updated on the launch date of TLB education & teacher certification program.

Train Like a Ballerina
anywhere, anytime.Your browser does not support the video tag.
TESTIMONIALS
I'm pain free for the first time
Before starting TLB training I was in pain every day & couldn't even touch my toes. Today I am pain free & train on the app every single day. A massive thank you to the entire team!
Alexandria
Member since November 2020
My go-to training platform
Train Like a Ballerina has been the most incredible source of cross training . I love how there is something for everyone, from very beginners to professionals like myself. It's been my go to platform for all of my strength and flexibility training - thank you team!
Madeline Houk.
Principal Ballerina - American Contemporary Ballet
I achieved what I thought was impossible
TLB shown me that my body is capable of achieving anything regardless of age as well as how to appreciate my body, believe in myself & kick goals.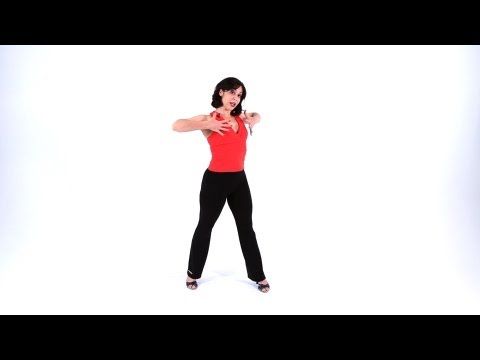 Ely S.
27, Personal Trainer
I found my happiness again
TLB has helped me find my inner happiness & joy in moving my body again - something I haven't been able to feel in years. I can't thank you enough.
L Kreps.
38, Dance teacher
Home workouts that work!
A platform designed for dancers but accessible to all - We couldn't be more grateful we found TLB.
Jennifer & Alexandria Gibson
Alberta Ballet, Canada
Life changing.
Train Like a Ballerina has truly changed my life. Even though I only dance recreationally the benefits from the training has been incredible.
Ros JH.
New Zealand, Recreational Dancer
I've learnt how important strength is
For the first time in my life I'm training consistently. I've seen so much improvement in my all over body strength & flexility. TLB has taught me how important strength is & how to achieve it - Thank you!
Storm S.
21, College Student, US
The perfect app
I can not tell you how much TLB has helped me! I love how there are workouts that target muscles groups, guided classes & programs to follow.
I have been looking for the perfect training platform my whole life & this is it!
Juliet W.
14, Pre-professional
Each program has been incredible
Since subscribing to TLB I feel I finally have control over my body. It has helped me gain all over body strength & increased my flexibility too! It's been the best complement to my training I could have asked for.
Monse C.
23, Spain
I've never felt better
Today I felt stronger than I have in years! Thank you for showing me how strong I can be.
Jax B.
Member since January 2021
Education for life
TLB provides the perfect tools to compliment my training as a professional dancer. I love committing to the longer programs or opting for a stretching video at the end of my day! I've really seen changes in my physical strength & mental strength too!
Lucy K
23, Berlin
Frequently Asked Questions
Train Like a Ballerina in online strength & flexibility training taught by leading ballerinas, teachers & trainers.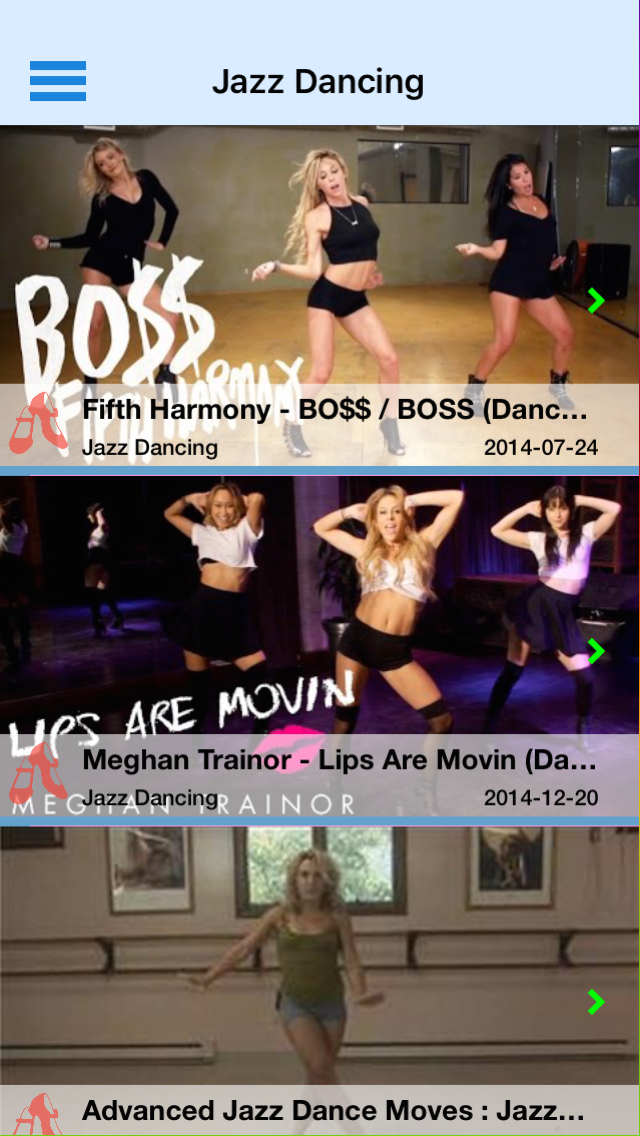 The TLB method is a science backed method of training designed to sculpt the body of a ballerina, increase mobility & flexibility & progressively build up strength.
TLB is for all levels of fitness.
All workouts, stretches and programs range from beginner to advanced so whether you're just started your fitness journey or are a professional ballerina, we've got you covered!
All subscriptions come with an all access free 7 day trial and a cancel at anytime policy.
Monthly, quarterly and yearly plans are available and are under plans in the menu.
Please note on web, all prices are in Australian dollars (AUD).
YES! Train Like a Ballerina is available in WEB, iOS & ANDROID.
Please note only WEB subscribers have access to web & apps. App subscribers only have access to apps.
All TLB training has been designed for you to train anywhere, anytime and with minimal or no equipment.
Barre classes are full ballerina barre's' so a stable chair or table top is all you need!
Exercises for dancers for all muscle groups
Development of all muscle groups.

Development of speed, endurance, coordination, flexibility.
Warm-up and functional training.
Exemplary team Dance and sports club AJAX
General body warm-up. Joint warm-up and for the development of the cardiovascular system
The meaning of the warm-up is to warm up all the moving parts of the body and develop the cardiovascular system.
Warming up the shoulder girdle - turn the shoulders forward and backward in a circle.
Work on breathing deep inhalations and exhalations with swinging arms
Warming up the knees - legs together, kneading the knees in a circular motion.
Warming up of the elbow joints - circular movements of the hands from the elbows. Warming up the brushes is similar.
Lunges to the side, lunges forward, lunge-rotation with an outstretched leg around the axis.
Squats
Universal warm-up
approximately 10 reps
Joint part of the workout:

Warming up the cervical-collar zone
Hands - rotation in the lock clockwise and counterclockwise
Elbows - rotation from the elbow
Rotations from the shoulders - arms straight, maximum amplitude
Raising the shoulders one at a time with a squat and rotating the body to the sides - rotations with going forward,
Swinging the arms down and up alternately - smoothly, but in amplitude
Raising the arms up with a circular work of the hands
Arm rotation from the elbow + rotation with fixation
Body - twisting of the body, legs shoulder-width apart, without sudden movements.
Rotation of the trunk around the axis, pelvis in place
Rotation of the pelvis.
Pull down and up with a straight loin! , feet together.
Forward bends with leg swings 2 times wider than shoulder width. Tilts to the side and forward with a straight back (center in a flat position without rounding the back) and dropping down and lifting up through the lower back.
Mill - touch the rune of the opposite leg
Rotation of the hips (bent leg at the knee) in a circle in 2 directions.
One knee rotation. Knees together - Max. amplitude, with crouching heels do not tear off the floor.
Feet - freely rotate each foot.
Heel to toe roll, Max instep. Legs together, rib rolls from right to left, foot circles
Small muscle stretch :
Elbow behind the head and pull alternately with the other hand
Shoulder to one side and pull with the other hand.
We take the leg by the shin and pull it towards ourselves, the knee is as high as possible
We pull the leg by the foot towards our buttocks, the back is straight.
Warming up the cardiovascular system :
Jumps on two and one leg, with rotation of the pelvis for 30 seconds.
Jumping Jack - arms up, legs out to the sides.
Climber
Running in place with the raising of the knees
Functional training
Functional warm-up with a movement of
Lights to the side, lunges forward, lunge-extension with an elongated leg around the axis
Squades with a forward movement
Functional jumping warm-up
Jumping legs together, jumping legs together with hips and knees rotation 60 seconds
Jumping with legs crossing, arms behind head 60 seconds
Jumping, legs together - legs in a wide second position to the side, hands up clapping 45 seconds
Jumping lunge touching the floor with the palm of your hand 3 scissors, 4 lunge
Frog (jumping out of a squat position) + 4+4 squat. The knees do not go beyond the toes. The back is straight.
Functional fat burning tempo workout in place.
Run in place 90 seconds
Run in place with knees to palms 60 seconds
Run in place with toes back to buttocks
Interval training (Tabata). Cardioture
Tabat interval training 20 seconds approach 10 rest:
Cycle Jack
Spring
Berpi
Lights

9ATHER
Option 1.
4-5 minutes, 2 sets of 10 repetitions with an interval of 10 seconds. knees 90 degrees.
Plank jumps - legs to the sides and back, one hand to the opposite shoulder.
Jump and turn squat with leg extension 90 degrees to the side.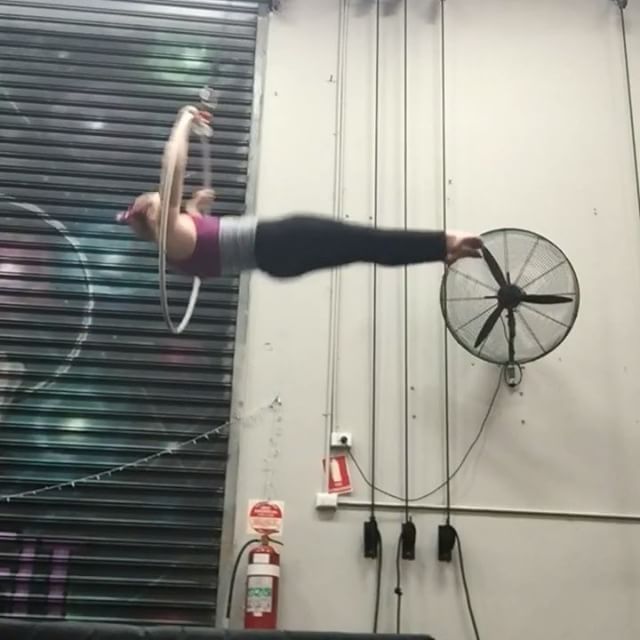 The knees do not go beyond the toes.
Side twist and scissors in the supine position on the press.
Option 2.
Fat burning for 30 seconds, break 15 seconds.
- jumping legs to the side, arms up - Lunges with knees forward on the rise
- Jumping from a sitting position
- In push-up position, legs in a row and collection (the body is exactly on the same line, the abdominal muscles are in tension)
- Elbow-to-knee cross crunch exercise
- Squat with lifting and moving to the side
Leg, foot, thigh, buttock, hip work exercises
Squat - basic rules:
- concentration on the bend of the hip joint, then on the knees
The knees should not go beyond the foot
The depth of the squat - to parallel with the floor
Watch for the displacement of the knees - directed to one side with the toes
Straight back 9015 head position - look straight ahead, chin parallel to the floor.
Exercises on the feet
Ladder on all fours with an emphasis on the hands, legs alternately move and return to the body, the foot works with emphasis on the pads.
Emphasis on hands, stand on insteps and gently press on them.
Lifting on the toe of each leg alternately in the squat 20 times.
Legs at shoulder level rise to the pads 50-40-30-20 times with a static break of 20-30 seconds.
Stretching insteps.
Exercises for eversion of joints
Exercises for the press
Exercise vacuum for 15 seconds we retract the stomach.
twisting with hands behind the head, with hands touching the floor
twisting the legs up and reaching with the hands to the legs
"book" - folding the arms and legs
lying down, knees alternately to the press. Knees alternately to the press and then swing the leg up
Raising the legs in the prone position
Exercises bike, "circles" with legs, "scissors" up and down and to the sides, "diver" analogue of a bicycle with a small amplitude of leg work
45 degree leg hold. Twisting with raised bent legs
Plank, jumps in the plank, jumps with a flight up, leg extension in the plank, knee-elbow
Plank "Saw" - plank with swinging back and forth on the toes with emphasis on the forearms, back with legs in a straight line without deflections.
- twisting elbow - knee
- lifting legs and pushing partner to the starting position
Exercises for the muscles of the back
Flexible back reaching for socks
exercise "cat"
exercise lying on the stomach, pulling the back of the head to the toes
back tightening (the leg is taken with the hands over the head)
Pose "cobra"
Pose "camel"
Pose "bow"
Pose "bow" standing, from a prone position, kneeling bridge
Pose "war" legs in a wide position in a lunge, arms straight to the sides, standing for 20-23 seconds sideways
Tips for dancers about training
There are two main types of training:
1.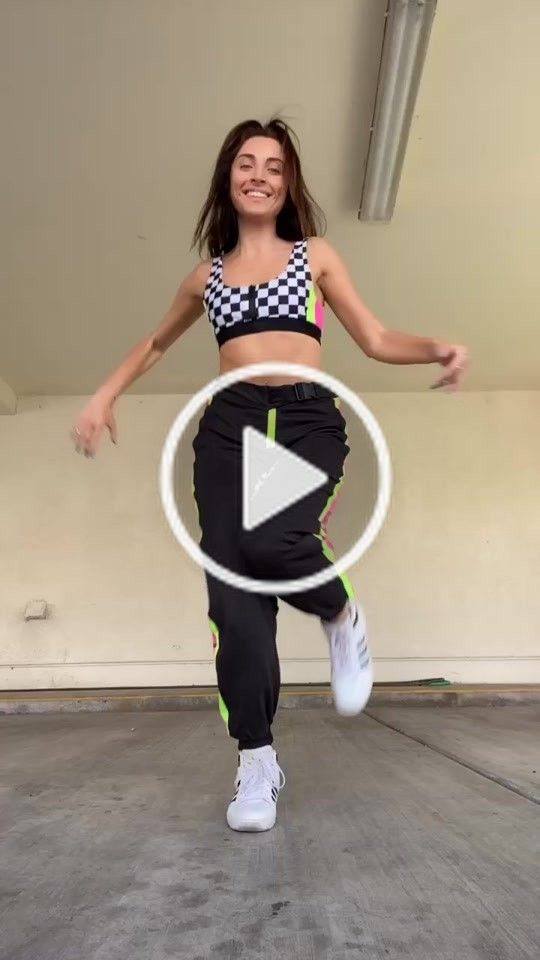 You come to the gym, think and talk with the team and the coach, sort out mistakes in battles and jams, that is, specifically discuss the problems that arise. This type of training takes place, but do not forget that dance is a movement, so this practice is best done once every 2-3 months.
2. You come to the hall, turn on the music and dance without stopping and without talking. In this practice, you learn to understand body language without fuss. This is the most effective method of teaching, but if questions arise and something does not work out, then remember - everyone in the hall is the same dancer as you are. Do not be shy to ask the coach to show the movement again.
Training tips for dancers
1. Remember, training in the gym is only 10% of your dance development. No wonder they say "If you want to win, you need to leave the training last." Try to work out for 30-60 minutes on your own before or after class, work out a long-favorite element, come up with variations, or just turn on your favorite music and freestyle.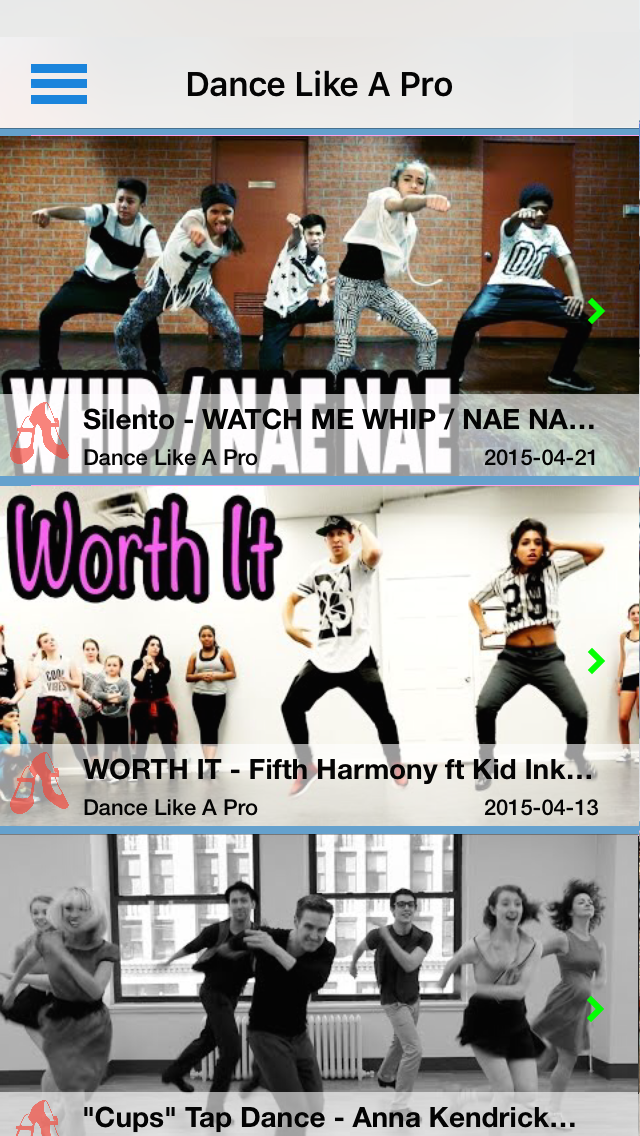 If you find an interesting article or a cool video, then bring it into your workout!
2. "A good dancer's training ends at home, a real dancer's training never ends." Again, training in the gym is only 10% of your dance development. Practice a new element at home, play it in your head before bed, find videos of your favorite dancers.
3. Music.
Music, music, music. Listen to as much music as possible. Lay it out, train the score, download it.
4. Warm up.
Warm-up, warm-up and more warm-up. You should warm up very well, especially in the cold season, then you will be warmed up and all your muscles and joints will be ready for the most difficult workouts.
5. Put maximum emotion into your dance.
This does not mean that you should smile at all 32. It is enough to catch the rhythm, feel the track and convey the emotions that you feel at the moment. This is what it means to let the music take over you. You absorb the mood of the track, and then pass it through your prism and bring it into the dance.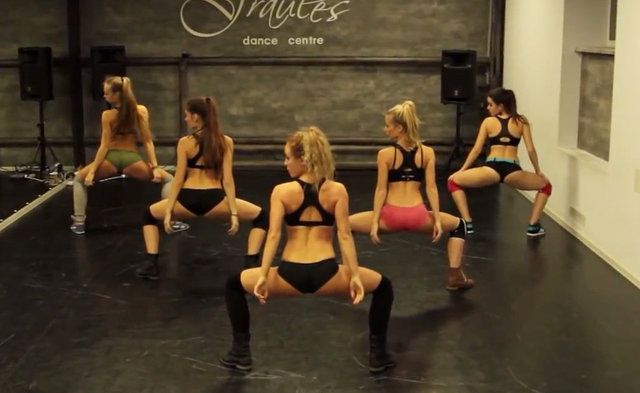 Thus, what you do becomes many times more interesting. It's like a dish that becomes much tastier when seasoned with your favorite sauce.
6. Working with the new element.
Now we are talking about the base. In hip-hop, as in breaking, not a single movement is taken from the ceiling. Each has its own little story, the name is semantic. When the coach gives you a new move, he only shows you the original move. You can always come up with your own variations after the element is well worked out. Don't be afraid to experiment. This is how your personality as a dancer is born.
7. If you have been dancing for a long time and feel that you have reached a dead end, then return to the roots, return to the base for just a couple of classes. You will feel how everything falls into place in your head.
8. One of the main problems of dancers is weak legs. The jump rope is a magical tool for training legs. Only exercises should be done not for 2 minutes, but for 7-10 minutes.