How to become a more fluid dancer
How to Develop Fluidity as a Dancer
A common excuse people make for not being able to dance well is that their body is stiff. This is mostly true among those with minimal to no experience in dancing. Without developing fluidity first, every dance you'll perform in both the auditions and arena will look rigid and aggressive.
Fortunately for you, we have compiled the strategies on making your body move more gracefully and smoothly to help your dances look more natural. But first, let's discuss the definition of fluidity.
What is Fluidity in Dancing?
Dance moves and routines that are executed and transitioned smoothly define fluidity. Another sign that helps you determine if you dance fluidly is that your performance looks livelier. Take an example from this video.
Notice how the girl performs as if her body is stiff and shaky. Although she appears to give her all in her earlier records, her dance still looks dull in the eyes of the audience.
But as she progresses, her moves start to appear smoother, accurate, energetic, and natural.
Can you make such progress? Of course, you can! With dedication, effort, time, and practice, you can transform yourself from an awkward dancer to a performer that exudes that "WOW" factor during auditions and arena performances.
7 Techniques to Develop Fluidity in Dancing
1. Practice the movements slowly
If there are new dance moves to practice, slowly execute them and practice with increasing speed. Let your muscles get familiar with the execution. Know how much effort you need to exert for each move. Have better control over how much your joints should pivot and know different angles your limbs should stop moving for transitioning to the next move.
2. Work on your flexibility first
Fluidity and flexibility go hand in hand. Make sure you do stretchings every day. Warm-up before your workouts and dance practice sessions. Better yet, make yoga a part of your daily routine.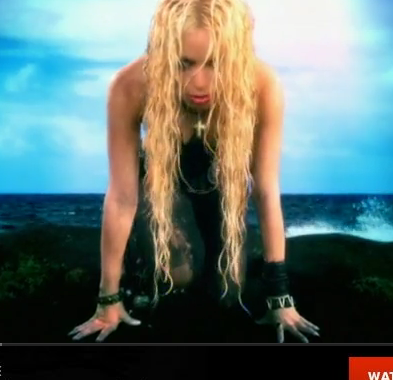 3. Improvise transition steps
Some choreography, especially those given by your dream squad during the audition process have move sets that don't transition well. Make it your job to be creative by having a playful mind. But never compromise the core movement of each move to avoid executing a different move from other auditionees during the group dancing portion.
4. Master your breathing pattern as you dance
Don't hold your breath. This will make your movements look stiff. By following a breath pattern or breathing normally as you dance, you're able to move freely and naturally.
5. Live the lifestyle of a dancer
Being a dancer goes beyond life on the stage and arena. At home or events, dance whenever a song plays and enjoy every moment. This strategy is a huge confidence booster which is necessary for being a smooth performer. It also keeps your body well oiled even without regular practice sessions. Yes, think as if your body is a machine that needs maintenance.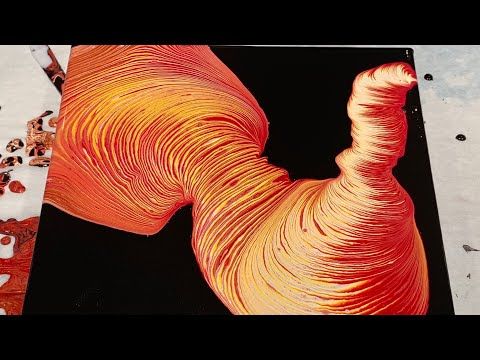 6. Don't ever rush your steps
Stay in the beat of the song and the counting of your choreography. By focusing on the elements of music such as the metronome, you can keep your attention inward and avoid feeling the pressure of performing.
7. Aim high
Don't settle for less. If you feel you're not a smooth performer, record your dancing and compare yourself to other adept dancers. Identify which part of your choreography you lack grace. Practice more until you polish the execution of your transitions and routines.
Learning to dance well without guidance is hard unless you have years of experience in the art and pro cheerleading industry. As much as possible, get coached by a professional or find a mentor online who will teach you everything you'll need to nail the auditions.
Read more blog posts below to be a better pro cheer dancer:
10 Stretching and Flexibility Tips to Improve Your Dancing
10 Tips for Taking Online Dance Classes
Improving Your Dancing At Home: 9 Simple Daily Practices
How to Achieve a Clean Dance Routine
Get Better At Dancing With These Top Online Dance Classes
---
Do You Picture Yourself As A Professional Cheerleader? Get Expert Advice From Someone Who's Been There.
If you dream of joining a dance team audition but have no idea on how to get started, my book entitled Professional Cheerleading Audition Secrets: How To Become an Arena Cheerleader for NFL®, NBA®, and Other Pro Cheer Teams will guide you every step of the way.
I wrote this book because I WOULD LOVE FOR YOU TO DISCOVER the best tips and advice on staying fit and beautiful, adopting the right mindset, maintaining your image, and more... so you can MAKE YOUR DREAM TEAM! 
My tips are based on my 20+ years of experience in the professional cheerleading industry.
Grab a copy of my book by clicking the text or image below:
Professional Cheerleading Audition Secrets: How To Become an Arena Cheerleader for NFL®, NBA®, and Other Pro Cheer Teams
Dance Moves: The Guide To Developing Fluidity
Dance Moves: The Guide To Developing Fluidity
Knowing dance moves is great.
Knowing how to lead or follow is great, too.
But, can you do BOTH and take it to the next level? When it comes to executing dance moves and being a fluid dancer at the same time, well, that is a whole different story altogether.
Today I have something that will help you develop the elusive skill of fluidity. This is the most complete guide to developing fluidity when dancing.
So, keep reading if you want to know:
– What is fluidity?
– How to find your natural flow in dancing
– Understand that dance moves ARE NOT ALL about patterns
– Love your transitional motion in your dance steps
– How music determines your motion
During all my time dancing in the club or at social events, there is a curiosity that has been circulating among my intermediate and advanced dancers. They've observed awesome dance moves and, of course, great dancers on the floor, and have asked themselves, "What do they have that I don't?"
The answer is fluidity.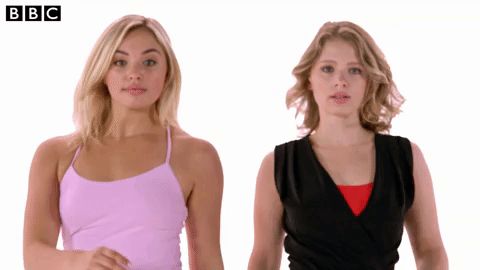 Having a great repertoire of dance moves is not everything, but rest assured that this mysterious skill can be mastered.
This has resonated with me because simplicity is a key element of fluidity.
Both the traditional dancer and the modern dancer know a bundle of sequences or dance steps with pre-fixed rules, and they share some in common. Understating whether you follow a traditional or modern style creates a false idea of yourself as a dancer.
But, once you have mastered your dance moves you can gain the freedom to be a fluid dancer.
Let's dive right in.
Contents
Fluidity, What is fluidity?
So, what is it? Fluidity is having the capability of flowing freely like water, to change easily from one state to another effortlessly. 
And, what is fluidity in dancing?
Fluidity in dancing is having the ability to show a smooth transition between dance moves, no matter the style of dancing.
Now that you got a quick peek under the hood of fluidity, it is time to take the steps needed to become a fluid dancer
How to find your natural flow in dancing
Let me ask you a simple question: Do you ever listen to your favorite Salsa song and feel like you could plan out an entire choreography, imagining what step you would use to match the rhythm of the song?
Well, I have, and I am pretty sure you have done it, too.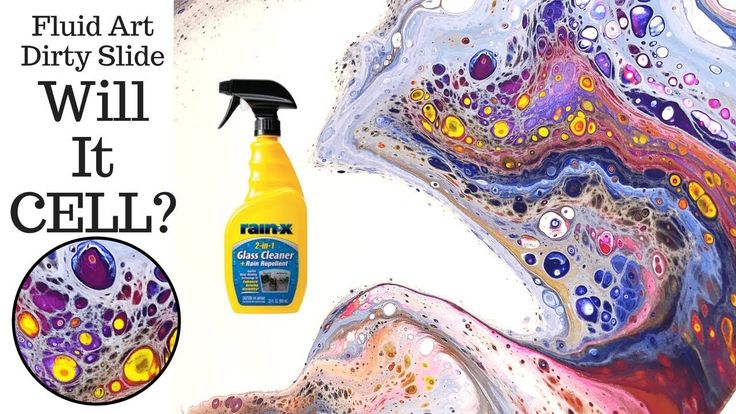 I would like to believe it's human nature to create new things and experiences.
As someone who is just starting to dive into this crazy world of fluidity, transitions, and routines, flow can be a nerve-wracking word.
• What is flow in dancing?
Flow (aka fluidity) in dance is how smoothly you transition from one movement to another throughout your dance moves. Are you starting to see the theme here?
Becoming a better dancer doesn't start or end with dance moves. Dance moves are simply an extension of your body and how it moves.
This is the part that makes us feel free when we start dancing together and working between steps.
In order for you to get the best chance of success at flow (aka fluidity), you need to do the following:
1. Know your dance steps, routines, patterns.
2. Repeat your routine, or any of the above, at least 6-8 times
3. After practicing 6 or 8 times, pay attention to the transition. Your transitions will start looking cleaner.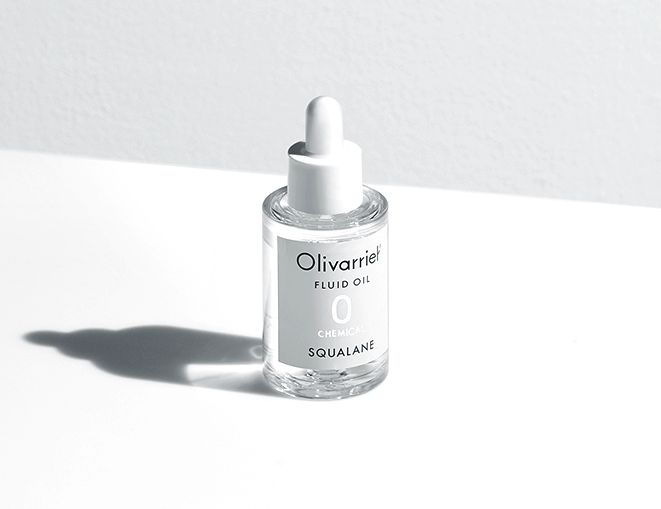 4. Start building muscle memory for your dance moves. Practicing will give you an opportunity to create momentum, and you will begin to smooth out parts of the step. Soon you'll be able to do it without thinking about the routine…
Practice cannot be replaced, but that alone doesn't solve the underlying problem of flow (aka fluidity).
Even a well-practiced routine can look crappy, and if you miss a trick or skip a part, it can throw your entire performance off. As soon as you venture outside of a well-practiced choreography, flow becomes even more critical.
Dance Moves it not all about patterns
Becoming a better dancer can be an easy process for some people. This also means that, if you are not, you can work on your fluidity and become a better dancer, too.
Practice makes perfect when it comes to just about anything, but especially when dancing. While you can learn all the necessary skills in the studio, practicing outside of the classroom is what will really help your dancing excel.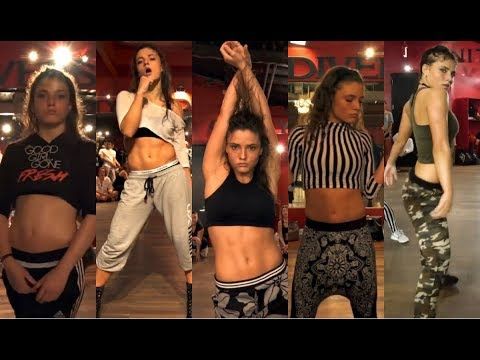 Don't you agree?
Scheduling practice time, doing lots of repetition, and making goals are really important to be a great dancer, but that doesn't mean you are a fluid dancer by default.
Allow me to help you understand what it needs to be.
• Dance is not all routines, patterns, dance steps, and dance moves.
Simply put, the ability to be fluid with your dance steps or dance moves is a matter of mindset. You read it right…Mindset!
It is about setting your mind to focus on the right part of your dancing, which is your body. By that, I mean your body motion and movements, not the steps themselves.
Learn the ability to adapt, or change, but don't fight against what is happening in the moment.
Use body motion to enhance the momentum given by the step. Use your body position to give presence and attitude to any dance step, at any moment. This approach comes from understanding the mechanics of the step, practicing, AND being aware of what your body is doing in relation to the non-mechanical part of any dance steps.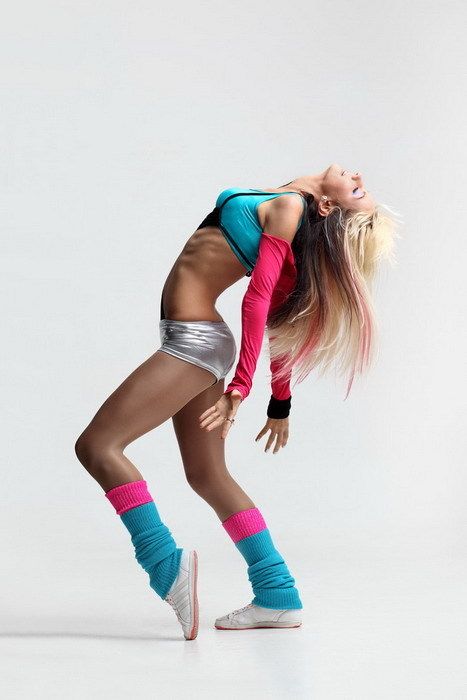 For example, how to stand when you lead a right turn, or how you frame a booty roll on the second half of the basic as a follower are non-mechanical areas of the dance.
• Relax. Get into your zone.
Then, when you are dancing to that routine and you want it to flow better, think about what is the next move or part of the routine, then rely on your body's natural flow to get you there.
The routines, or dance moves, don't have personality. Your persona as a dancer, and the flow and energy you create in the moment, will give the right personality to the steps once you start feeling more comfortable with your body's movements.
Try this example:
Close your eyes. Put on some music that makes you feel badass or inspired and, when it feels right, start moving and don't stop moving. You don't have to do any impressive dance moves here. Your goal is to learn how you like to move.
If you are serious enough, or brave enough, record yourself and do it all with your eyes closed.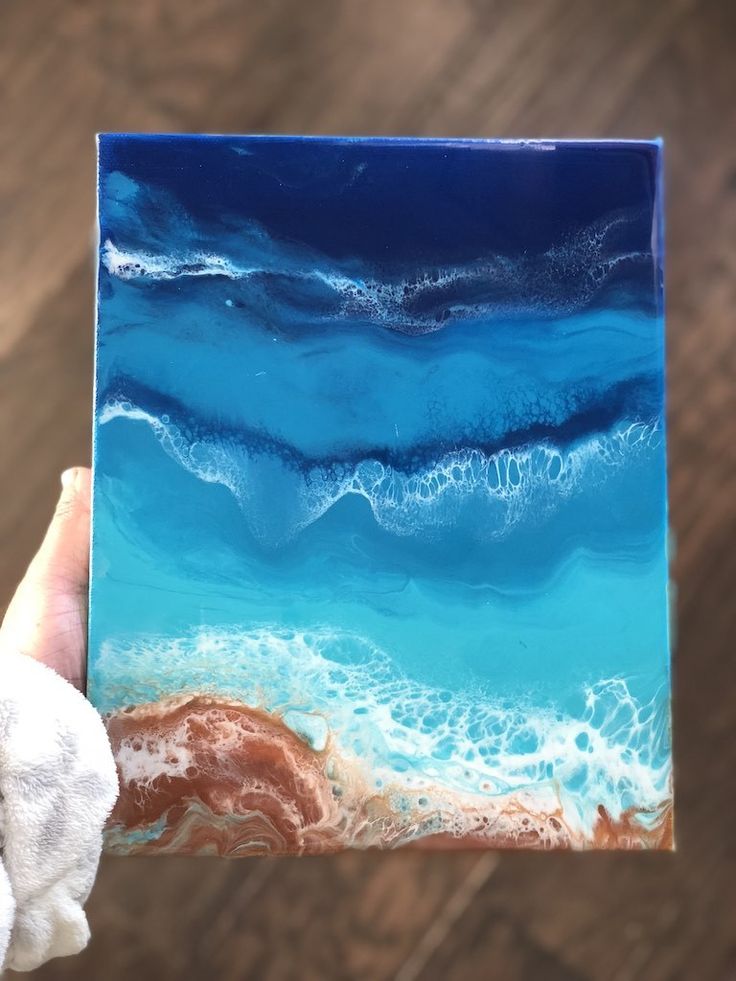 This is an exercise, a chance to challenge yourself, and a way to get more familiar with how your body moves.
It will take you some time to get used to this idea, but I guarantee you will start to see progress once you are comfortable with your body movements.
Dance Steps... Love your transitional motion
The heart of fluidity is to LOVE your transitional motion.
When I'm teaching, I encourage my students to think about dancing more playfully. Once you know the dance steps and are comfortable doing them, I introduce the concept of transitional motion.
The space between two dance steps is where transitional motion takes place. This can change each time you do two or more dance moves.
First, by being playful, you allow yourself to move with the timing, momentum, and energy of the music, giving you freedom of fluid creativity. This can be expressed as simply shifting your weight a little more in one direction than is needed, or by not shifting at all.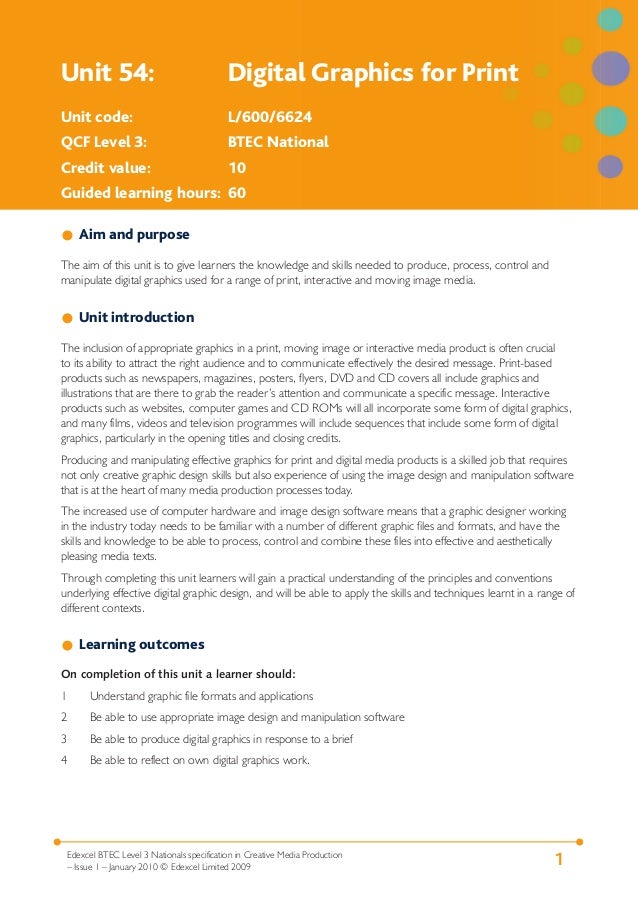 You need to be able to sense where you are with any two dance steps and when to get yourself back to where you want to be.
• So, what is transitional motion?
The Merriam-Webster dictionary gives the definition as follows:
"Motion in which all points of a moving body move uniformly in the same line or direction."

For me, the transitional motion concept is exploring how to transition from one step to the next, always working out what the transition should be for yourself.
Transitional motion is subtle and can be one of the most difficult things to master in your dance training. As long as you keep your mind set in a playful mode, you will be able to overcome this challenge between dance moves.
Dancing requires you to develop the ability to think on your feet (your mental agility) and, especially for the lead, to think about how to put dance steps together way before you are planning to execute them on the dance floor.
Leads, remember the simple concept: you lead and she follows.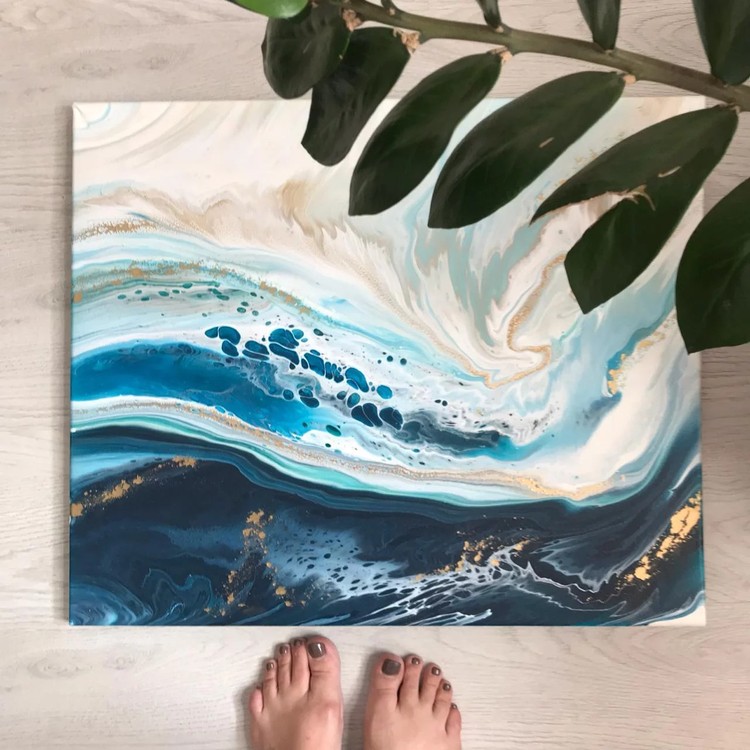 The momentum you are creating and the transition you are putting out there are in direct connection to how fluid she's going to be.
• Master your balance.
I define balance as the state of the body to maintain equilibrium or complete stillness, avoiding the need to fall over. Ok, I am not a human dictionary, but I believe you get the gest.
Now, when I am referring to balance in dancing, staying balanced isn't a matter of staying rigidly in one spot. Balance is found by continually shifting the body by making subtle adjustments as you dance in general or when executing dance moves.
Dancing requires these quick changes by means of positioning of the body (feet, knees, hips or arms).
This may sound surprising to you, but your balance affects your flow. By improving your balance, your body will get more familiar with moving in new ways ALL THE TIME.
Here are the 3 main components to be aware of:
1. Body awareness
To be a fluid dancer, you need to develop a good sense of awareness.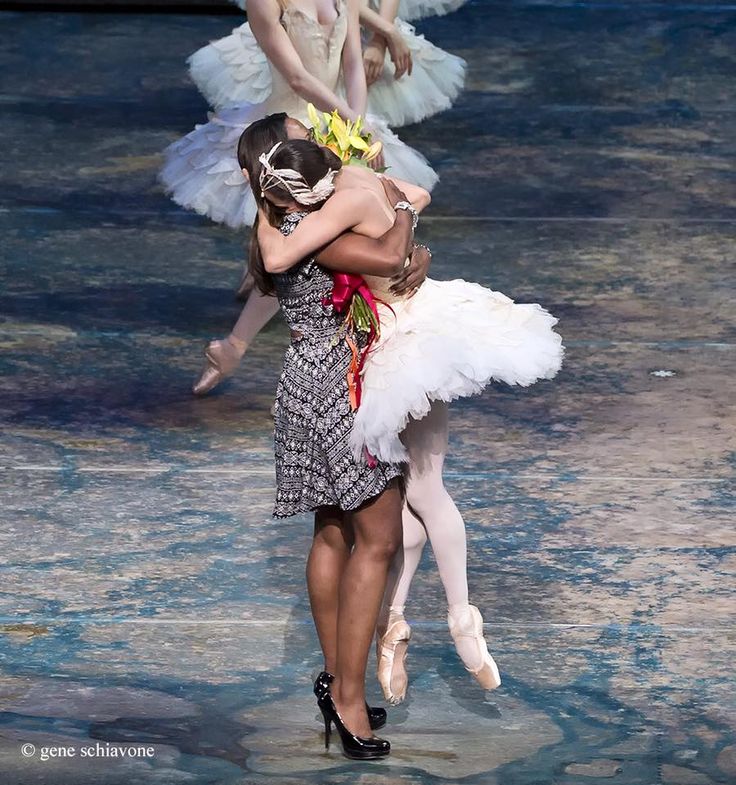 Having that, you will be able to repeat any two dance moves easily at any given time. This will help you identify the right transition between the steps.
Example: Did I bend my knee when I led the turn? Did I keep my fingers together or spread apart as I moved to the check?
2. Know your path of movement.
To be a cleaner dancer, it's critical that you think about what you want to do next.
Example:
Can you picture or visualize the following sequence without moving a muscle?
Left turn + Cross Body Lead + Touch N Go + Back Pass
To my students I refer to this as 'seeing the future before it happens'..
Or another way to illustrate this is by going to Google Maps. It'll show you different ways of getting from point A to point B. If you select one of the suggestions, it will spell out turn by turn where you are going and allow you to see the path to follow without getting in the car. Yes?
And finally,
3. Control your speed.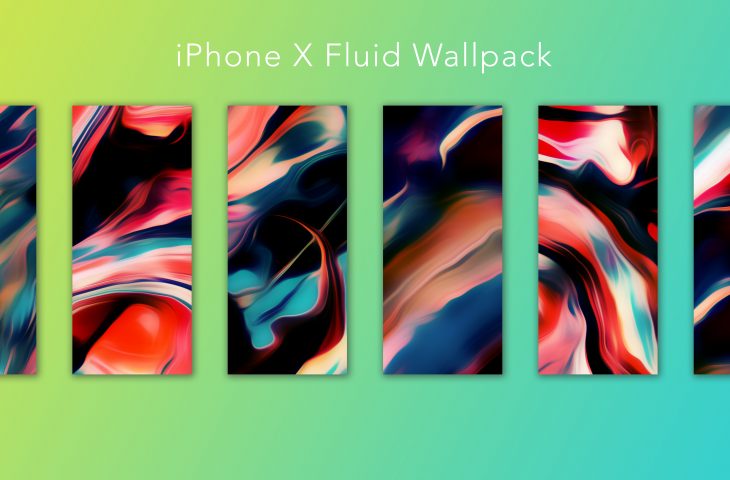 Mastering timing will help you master fluidity like crazy. Being able to dance slowly when the music is fast or to dance fast when it is slow is a powerful quality to have.
Exercise: Pick a nice song and dance through it a couple of times slowly but giving greater emphasis on your 1-5 or 2-6 counts, so you can get an idea and understand how it feels in your body, your motion, and your transitions.
Now, it is up to you to exchange normal dancing with slow but with a strong accent on your leading counts.
How music determine your motion
When you hear your favorite music, how does it make you feel? Does it bring back fond memories and take you — even momentarily — to another time and place? Or maybe it gets your blood pumping and makes you want to get up and start dancing.
Few other experiences in life have the wide array of effects on us that music has. Whether you want to de-stress, get motivated, forget your troubles, or focus on a project, the right music can help you get there.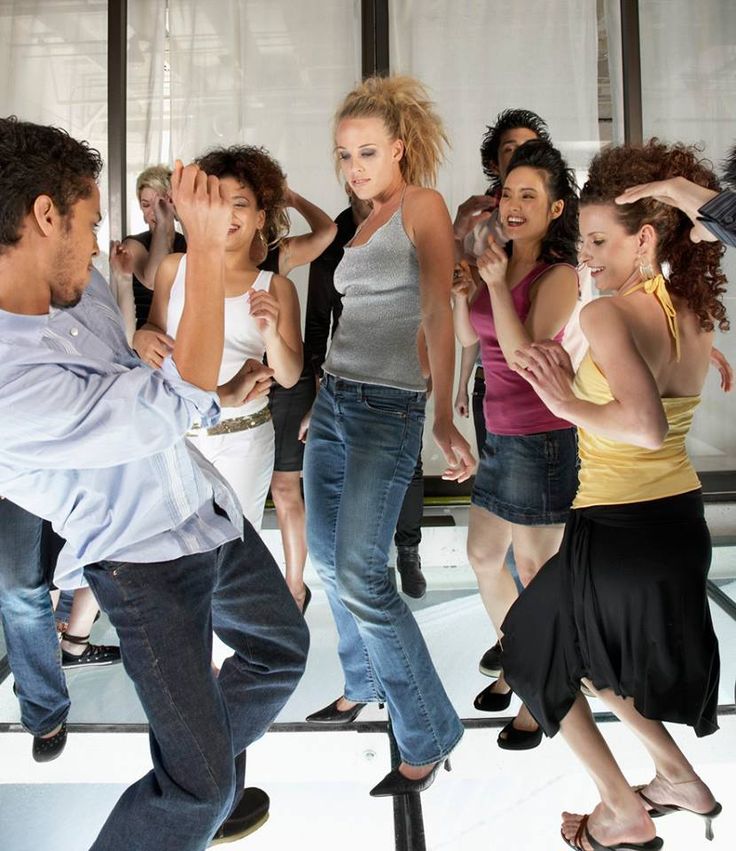 Don't you think so?
• Let the music move your body.
Another thing to consider in developing fluidity, is understanding the music. Listening to the music will give hints of upcoming changes of rhythm. This change of rhythm, once you understand it, will help you enhance your body motion in relation to the dance steps you're executing.
Depending on how the music makes you feel in that particular moment, you may feel empowered as the song becomes full of sound. As Cheyenne said, in the movie Dance With Me with Vanessa Williams, "The music tells you what to do."
There are three important qualities about letting the music move your body.
Music (Genres)
Tempo (Speed)
Response (Rhythm Response)
Music and tempo are pretty easy to understand, but what is rhythm response?
Well, rhythm response is, more or less, how much a song makes you want to dance or express your physical self with body motion.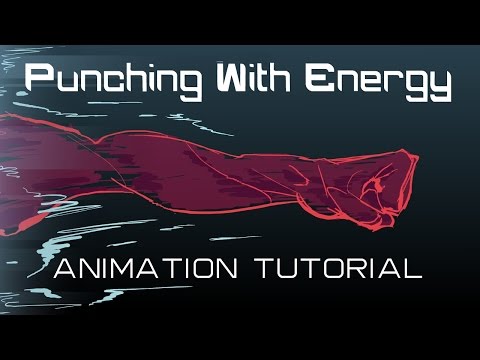 Most people have an instinct or natural way to express body motion with music. Have you ever  nodded your head, tapped your toes, or broke out in dance? If yes, that is what I call rhythm response. Welcome to the club!
What I am suggesting to you here is that you need to let go of set rules and venture into yourself in order to become a fluid dancer.
• Dancing motion IN music
So, what is dancing motion in music? Well, motion in music is the study of movement and time through musical interpretation. Simple, right?
It looks at the ways in which motion and dancing are featured in the musical performance and it is, therefore, written with the performance of music in mind.
The act of dancing-motion with music can be seen in 3 parts:
The preparation – knowing what you are about to do.
Moment of contact – the action you take when you are listening to the instruments play
The passage – doing one step after the next.
Having an idea of these three parts, we can conclude that: the mechanisms of the instrument + the mechanics of the body = body reaction (aka fluidity).
It is safe to say that dancing motion in music shows you how the body, once set in motion, undergoes changes to its speed, shape and direction. Some people might refer to it as 'speed of music' or 'fast dancer'…  I would call it a fluid dancer.
In Conclusion
As you practice your dance moves, explore the transitional parts of the dance. Fluid motion will begin to come to you naturally. As you add knowledge and experience, open your mind to let it work for you and let your movement flow.
Remember, to become a fluid dancer do the following:
1. Enhance the dance moves without compromising their core mechanical structure.
2. Have a playful mind for freedom of mental creation.
3. Make use of transitional motion by shifting your weight to emphasize the body posture to your liking.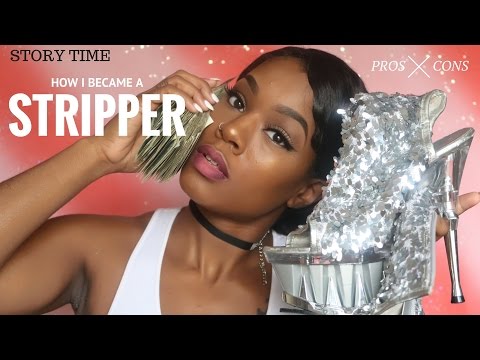 These are just the start of a solid foundation, but practice and determination will be your best friend as well…
Happy learning!!
YDS
Now It's your turn to...
Facebook
5 tips to help you make progress in dancing
Is it possible to quickly improve your dancing skills with a few simple and effective steps? Yes! Read our tips to improve your dance technique.
Whether you're a beginner or an experienced dancer, whether you're into ballet, modern jazz, hip hop, or any other style, these 5 tips will help you reach your peak.
Would you like to change your dance costume while keeping the same clothes? This can be done with a single accessory or piece of clothing - a favorite item that can be worn in many ways.
Depending on your style of dancing or how you feel at the moment, you can wear this piece however you want right now to give yourself a whole new look.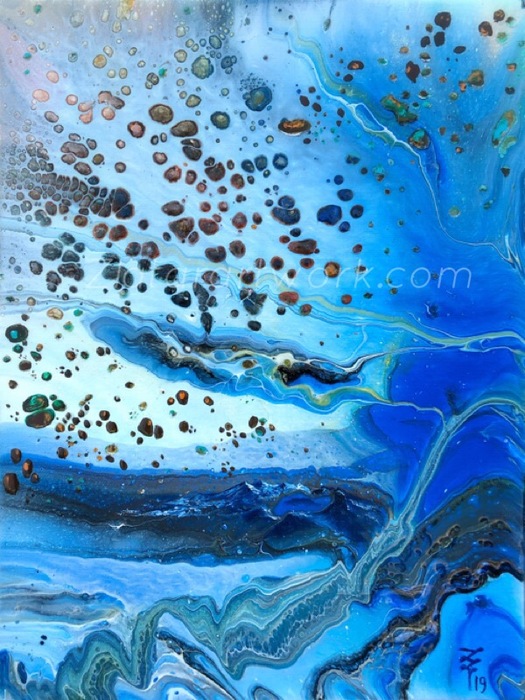 Your dancewear is part of your expression, so get creative by choosing an outfit that reflects your personality. Mix styles and develop your creativity.
What dancer has not had difficulty maintaining balance during the batman retreat or when performing a pirouette without a somersault?
To keep a good balance, remember this: when you move into a half-pointe position, automatically think about getting taller, as if someone is pulling you up. Press down on the ground with the foot that touches the floor to keep a firm footing. Also pay attention to the muscles of the core: tighten the stomach, imagining that the navel should touch the spine, and tighten the gluteal muscles.
Dancing is not always easy to gracefully express yourself and see your body moving smoothly and elegantly. However, viewers often pay attention to the upper half of the dancer's body. To become more graceful, try to move in a relaxed way and keep a natural expression on your face.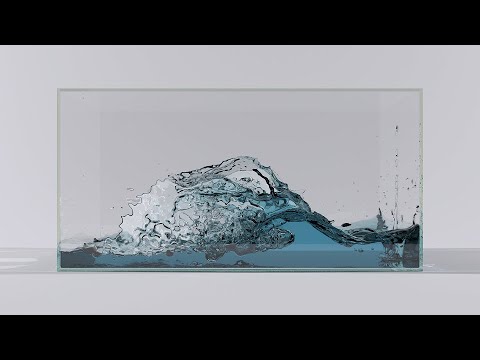 No one should notice the slightest sign of effort in your eyes!
Free your head and let it move, don't tense up. Do not spread or close your fingers as if you are holding something. A good dancer should have "light" hands. Your fingers should be controlled but relaxed (imagine water dripping from your fingertips and focus on the sensation).
Watch how you hold your hand: from the shoulder blades to the very nails. Keep your elbow from "falling" by taking care to support your wrist. Good support and resistance will help you shape curves that are smooth and elegant!
Flexibility is not required in dance, but it remains a highly sought-after characteristic for many dancers nonetheless. If it is not an innate trait, it can be developed gradually, with patience and care, given the capabilities of your body.
To make your body more flexible, we recommend a special exercise - splits . It is recommended to perform it only under the supervision of trainer ! Find a trainer at All Do Sport to train efficiently and safely.
First, warm up for 10 minutes, alternating several basic exercises. Sit on the floor with your legs together in a butterfly position and do a few rolls on your back. Then warm up your legs with a few exercises, do a series of jumps and a few deep lunges, and move on to the next:
Execution: lie on your back and put your feet on the wall. Use your hands to move as close to the wall as possible. Touch the wall with your buttocks. Straighten your legs up and stretch your toes, keeping your feet and knees together. Legs and buttocks should rest on the wall. Start slowly spreading your legs apart. Lower them down to the most extreme position. Fix this position and try to relax, allowing gravity to push your legs towards the floor. Lightly press your hands on your feet. Gradually open your legs wider and wider, stretching your muscles.
Breathing: inhale deeply and exhale slowly throughout the exercise to relax and oxygenate your muscles. This will gradually help your body become more flexible.
Safety tips: make sure you keep your buttocks firmly against the wall and your back against the floor throughout the exercise. Pull in your stomach and lower your legs as low as possible, but not with force!
Do this exercise once every 15 minutes.
If you are already flexible enough, put on ankle weights such as Gym Weight Domyos. They will increase muscle tension and add extra inches to your stretch!
Before the performance, it is important to take time for yourself and relax. Every dancer has their own set of tips for overcoming fear on stage. Do you want to know the proven way? Learn to relax through conscious and deep belly breathing.
Really deep breathing brings a sense of calm and awakens your mental powers. It also helps to better oxygenate your muscles. To feel good about your body and mind, do this relaxation exercise while preparing for the performance and on the day of the event itself:
Sit with your back against a wall or lie on your back
Breathe in through your nose, slowly and deeply
Place one hand on your belly and exhale through your mouth (you can gently press on your belly with your hand)
Then inhale through the nose, expanding only the belly (the belly should rise)
Exhale slowly through your mouth. Your exhalation should be slower than your inhalation.
Repeat the whole sequence three times
Now you know 5 secrets that will help you improve your dancing skills or just feel good in your body before going on stage. On the day of your performance, forget about everything else and focus on just one thing - the pleasure of dancing! Mamita Dance0003
Author: Pavel Sobiray
psychologist, teacher of salsa and tango
At the start, you always want to get a quick result. When it doesn't happen, the hypothesis arises that everything takes time. After a conditionally acceptable time, humility comes to mastering pair dances, which, perhaps, is not given, and I will just do what I learned somehow.
This is the most common story of those who believe that the fact of attending pair dance classes is enough to learn how to dance.
Absolutely not. If you want to really dance well, you have to make an effort outside of the dance class.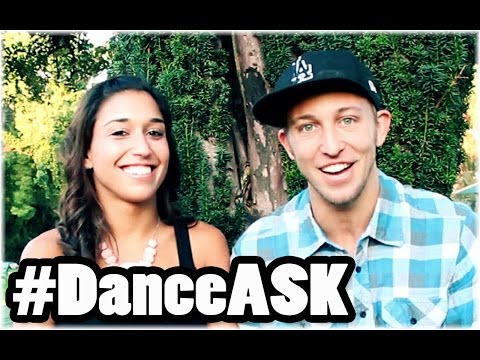 A good teacher will definitely be needed, but the initiative should be on your side.

1. Listen to music
The most common and accessible advice that is given already in the first lessons. And it definitely works. Music creates a certain atmosphere of the dance and intuitively you want to move to it. It doesn't matter where you listen to music - in the car, on headphones while walking or doing household chores.
An addition that will help you dance better is your active participation in the music. Sing along, dance or simply beat musical accents with any free parts of the body. In the subway, for example, it is enough to tap out bright moments with your fingers, in the car to sing along with sounds, and at home you can jump for pleasure.

2. Watch videos of good dancers

It's complicated, but also obvious. It's more difficult, because without recommendations from more experienced dancers, unfortunately, it's not so easy to find a good quality video on the net (I mean not the resolution quality, but the content itself).
Meaningful video viewing is about building an understanding of HOW dancers make a particular impression on a partner or viewer. Technology is at the heart of everything. Understanding how the pros do it is a big step forward.
It is important to distinguish a show from a disco dance, a staged performance from an improvisation, a stylized dance from an authentic one, etc. Ask for recommendations and dance teachers will always throw off a couple of videos of worthy landmarks.

Tango Z. Showreel.

Online modern tango courses
Tango nuevo is the most advanced version of tango. We can quickly learn to dance from zero to a steep level.
3. Dance in salsatecas/milongas/discotheques
A very delicate moment when it is worth coming to the first party. From a technical point of view, most students in 1-3 months have a sufficient set of figures and techniques to come and dance calmly.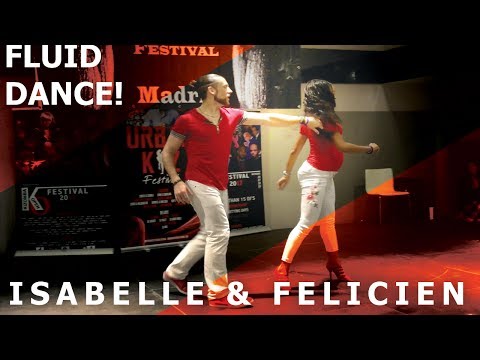 Psychologically, the same moment can be stretched out for an indefinite time. After all, it is imperative to "not lose face", "learn more figures" and be sure what to do in case "there is an unfamiliar movement".
In fact, the partygoers don't really care (except for a small layer of non-professional teachers who want to help inexperienced dancers by treating them as customers in the future). It is important to come and try dancing after a month of classes. You can only with friends or guys from your group. This will be enough to feel the adrenaline and inspiration from the dance.
4. Dance with partners or partners not of your level

The conventional wisdom that you need to practice in groups of your level does not stand up to the test of experience. Perhaps now your eyes widened in surprise, and you want to meaningfully read the phrase again. Yes, you saw everything correctly: when you dance with a partner of your level, you don't grow anywhere.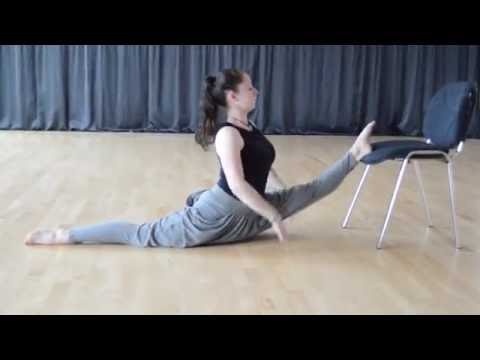 It's important to understand that not only does it work one way and you have to dance with cooler dancers, but it works even more effectively the other way. It is no coincidence that teaching pair dances dramatically raises the level of the teacher himself. You have an endless stream of very beginner dancers.
How it works. A more experienced partner needs to be "stretched". It's easy and obvious. With beginners, you need to take more initiative on yourself, see the general pattern of the dance more widely, turn on and insure more, try to be an example and be more careful. The quality of interaction begins to grow significantly. And wonderful partners too.
Dancing with partners of your level doesn't make you grow. Dance with beginners and more advanced dancers
Dominican Bachata Women's Style Online Course

Want to learn how to hypnotize those around you with the most appetizing part of your body? On the course we will tell you all the secrets.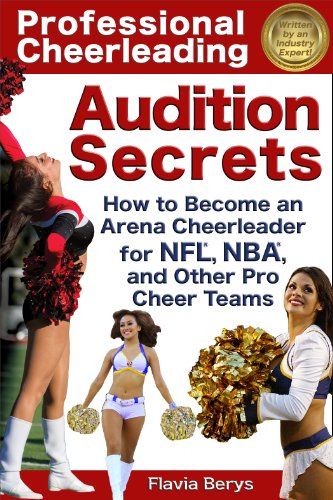 5. Learn to dance for a partner and for a partner
Turks and Argentines are one of the best partners in the world. In Russia, partners are highly valued. Why? The answer is simple. In Argentina and Turkey, it is not questionable for men to ask another man to lead in one piece or another and give feedback on the quality of the lead. For them, it will be a great shame to hear moralizing from a partner, or even more so to be known in the community as an insecure partner.
In Russia, due to the constant, often far-fetched, opinion that there are more women in pair dances, partners calmly get up and study their partner's part. Such partners then grow into very cool dancers and teachers. In no case do this at parties, only in class. Here we are talking only about the learning strategy. At parties, be yourself.

6. Do not memorize the links
Always try to look deeper and understand the through principle and idea of ​​movement.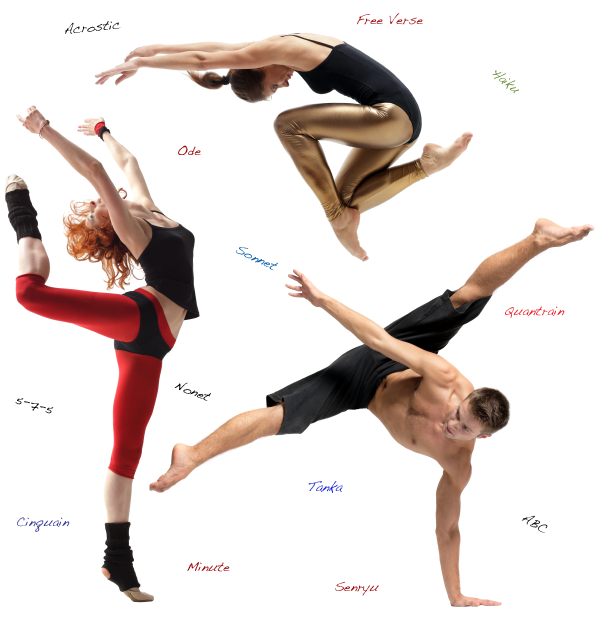 Understanding what and how is done will make it possible to independently generate any sequences and chips.
Human memory is limited and there will always be a moment when something will escape and your repertoire will be limited by the size of RAM.
In Argentine tango, for example, there are seven levels of movement construction that, when mastered, will allow you to make millions of combinations. And how many dance sequences can you really remember? In rueda, more than 150 figures dance in a rare circle. It's hard to keep more in mind.
7. Develop your body
Many years of experience in teaching couple dance shows that as soon as everyone pairs up in a class, any progress in individual style ends. But it is the individual style that distinguishes everyone at the disco: partners change, and style is always with you.
The body as the main instrument of dance must be very plastic, responsive and emotional. Surprisingly, not all pair dance schools have a general physical warm-up.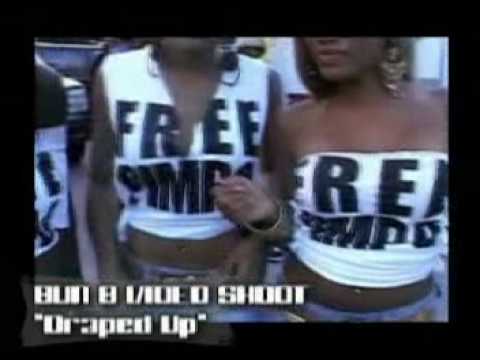 It is vital to tune the body and understand how it works.
You can always train extra and concentrate more on the basic steps, as their true value is as body work. The sequence of steps is, in fact, the simplest thing that can be in pair dancing. The quality of individual performance determines the craftsmanship.
8. Try on the images of inspiring dancers

A psychological life hack for those who have already mastered the steps, but still feel that there is not enough brightness and drive. Most are terribly afraid of being someone else's "clone". Here the action is the same as under the influence of hypnosis - the more you resist, the more you plunge into an altered state of consciousness.
With a high degree of probability, you are already dancing like someone else's "clone". A meaningful fitting of someone else's image is that you mentally take the image of the one who inspires you (inspiration is critical in this case) and "put on" yourself.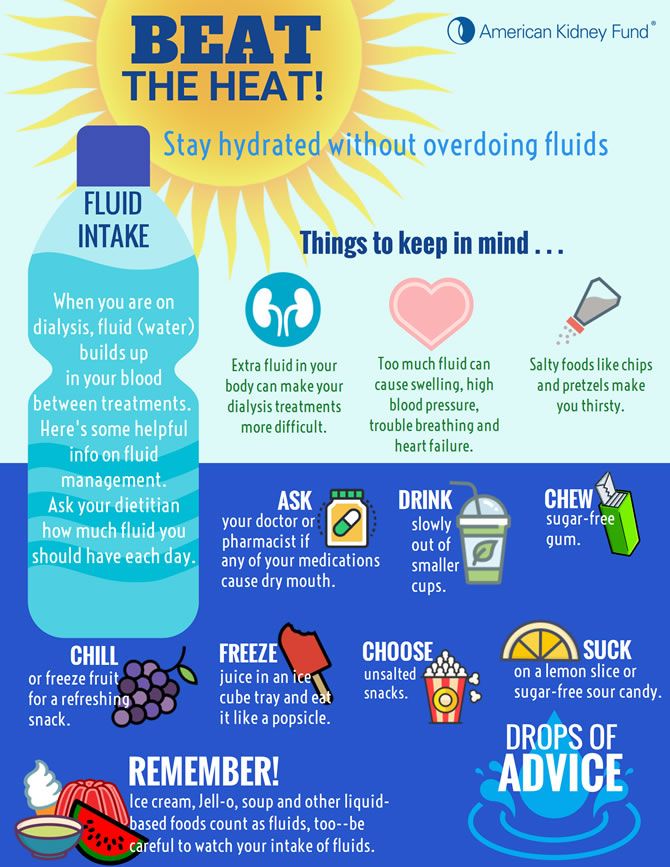 Then you start dancing and trying to feel in general how it is to be able, for example, to be the best partner or the sexiest partner in a disco. This is much more difficult than it seems. But it works extremely efficiently.
9. Dance to offbeat music

Habitual rhythms keep you tight. Tango salon or speedy timba leave little room for experimentation and fantasy. Pattern dancing is always noticeable and is reserved for beginners.
The truly new is born outside of the usual. Look for places to experiment. If there is no place, organize self-training. The main thing is not to get carried away, because music determines the style. We bring something new to pair dances, rather than trying to change them.

Search, improvise, do not be afraid to go beyond, develop in different directions, be inspired by music atypical for the style
10. Try your hand at basic dance directions

dances exist according to their own non-choreographic laws.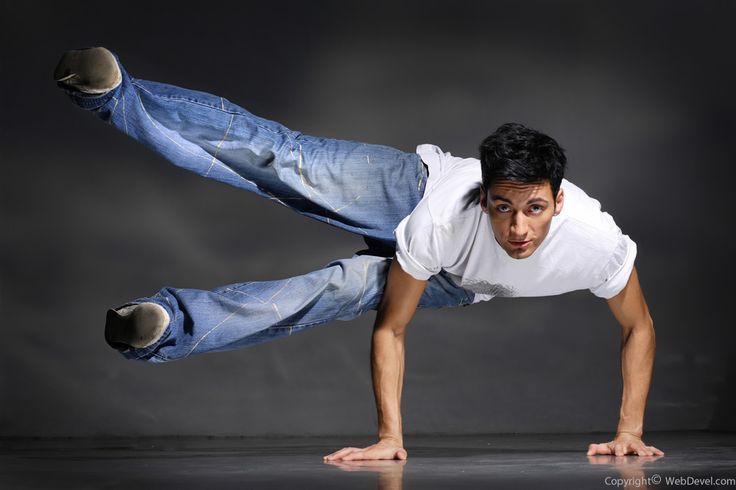 This is the deepest delusion, which has turned into a ceiling for the qualitative development of partner dances. After all, all professional dancers, for example, in salsa or bachata, build their ideas on the basic choreographic principles.
Do not think that choreography is only applicable on stage. Any meaningful movement of the body can be choreographic. In general, try classical or modern choreography. Basically, hip-hop can work too.

11. Look for battle sensations

Pair dances return us to an active position of manifestation of our body. As in the days of our ancient ancestors, we impress the members of the opposite sex by how dexterous, hardy, sexy, etc. we are. Modern laws of the jungle in the entourage of large cities.
If you look around the dance floor, it becomes clear that the majority are clearly herbivores (not in the sense of vegetarians, but in relation to those around them).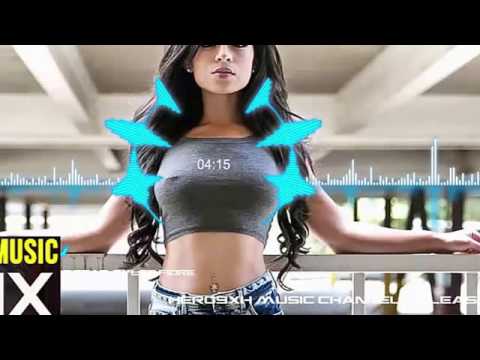 I am sure that predators are always more interesting in terms of the attractiveness of the image - try to find a counterbalance among herbivores, for example, a cat woman or a lion man.
The conversation is about an internal position, not about aggressiveness. Lability and lack of control are inherent in adolescents, and not in adult self-sufficient people.
Accordingly, even a training or friendly battle gives, on the one hand, practical skills - to make a bright sequence of movements, bring an idea to a climax, show a spectacular feature, on the other hand, develops the psychological basis of the dance - self-confidence, resistance to extraneous attention, self-control and self-control in complex elements.

12. Communicate with professionals
The environment shapes the internal position. Basically, real passionaries of the dance community are ready to openly talk, discuss and support the development of dance in every possible way.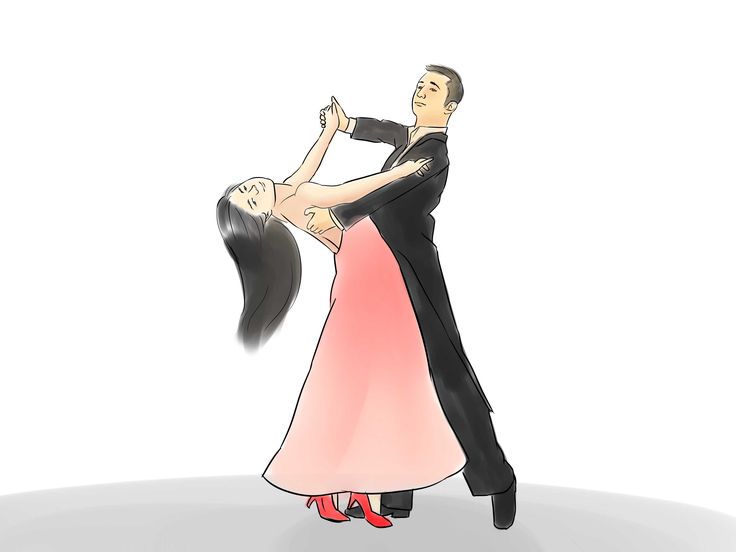 Universal principles and the ideas they articulate have a much longer and more practical perspective than meets the eye.
Accept that, for example, behind the words "listen to your partner" is not only a beautiful metaphor, but also a practical skill to literally listen to your partner. At the same time, always treat every thought, even the most respected teacher, as a private opinion.
Your skill will lie in finding the scope of the idea even in conflicting opinions. Most often, the contradiction is speculative and the truth lies in the angle of perception or situationality.
Your dancing growth will stop sooner or later. This can happen at the level of three basic steps or years of experience in teaching and show performances. Regardless of your level, the suggested 12 life hacks can get you off the ground and greatly accelerate your dance growth. There is no way here without your motivation and activity. Take your dance development into your own hands.

Share with friends
0
Dangerous sexuality
Salsa: destroyers of stereotypes
Couple dancing as a source of strength.