How to become a dancing doll
Fabulous Dancing Dolls Audition Registration
Hi Dancers! 
Welcome and congratulations on your dance accomplishments thus far! We are excited to announce the Fabulous Dancing Dolls auditions process. As we have all had to adjust to the restricts of the Covid-19 pandemic, the Human Jukebox continues to monitor the challenges young people face in transitioning from high school to college, and during the matriculation of your college career. We realize that it takes a tremendous amount of courage and tenacity to navigate these uncertain terrains and are here to support your dreams of becoming a Fabulous Dancing Doll. The work that you will put in to prepare for auditions does not go unnoticed and we appreciate your efforts in planning and investing in our program. Please note, although the process is changing to fit the needs your health and safety, we will still uphold the integrity of the organization's traditions and values. 
 With that said, the following information is what you will need to determine if you will move forward with the auditions process, requirements during the process, and expectations of you as a student first, then a Fabulous Dancing Doll.
Requirements to Register for Auditions:
1.     Must be at least 17 years of age at the time of auditions
2.     Must be fully admitted and/or enrolled in a minimum of 12 credit hours at Southern University and A&M College (this excludes SUSLA-Connect students). 
3.     Must have a minimum of a 2.75 cumulative GPA at the time of preliminary auditions (audition packet submission).
Requirements for Audition Packets: 
NOTE: PLEASE DO NOT EMAIL THE AUDITION PACKAGE INFORMATION. TO SUBMIT THE REQUESTED INFORMATION, PLEASE USE THE LINK PROVIDED BELOW. IF THERE IS AN ISSUE WITH YOUR SUBMISSION, PLEASE CONTACT [email protected] FOR ASSISTANCE.
1.     Must have a completed packet and paid audition fee.
2.     Must submit at least an unofficial copy of your final high school/last attended college transcript (Official copies will also be accepted).
3.     Must submit a "Professional Headshot" (Cannot include a headshot or body shot in a dance costume.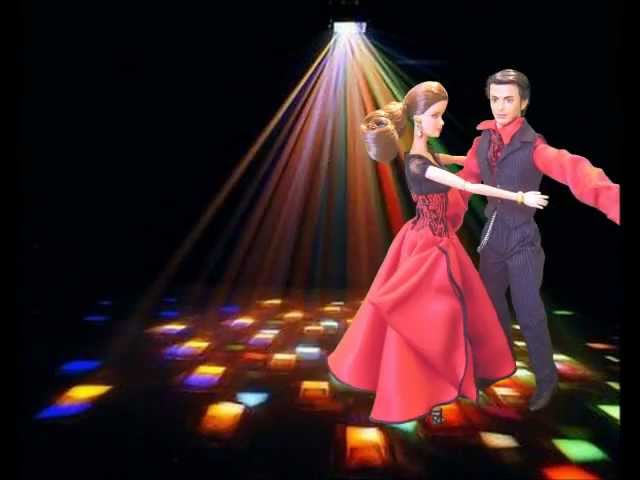 )
4.     Video submissions are now a part of the preliminary audition process. Applicants will need to register to get specific instructions on what the videos should include!
Audition Process: There are 4 rounds in the audition process. Each advanced candidate will receive instructions on the upcoming round. Please be reminded, you will not receive information about round 2 unless your scores in Round 1 qualify you to move to Round 2. 
1.     Round 1 – Preliminary Process: Each dancer will be assessed and scored based on the information submitted in the Audition Packet Requirements. Should you not meet the score requirements, you will not make it to the second round of the audition phase. 
2.     Round 2 – Remote Audition 
Expectations After Auditions:
1.     Each student that is chosen for the final line up of Fabulous Dancing Dolls will be expected to move into their assigned place of residency after auditions are over.
Freshman Camp will begin that following day. 
2.     Each student will be required to sign a "Student Participant Agreement and Handbook" that will be shared on the first day of Freshmen Camp. 
3.     Each student will be expected to complete and submit a final class schedule, financial aid obligations, and proof of completed enrollment. 
4.     Each student is expected to attend ALL rehearsals and related activities while maintaining the required cumulative GPA of 3.0 or better.
Preliminary audition registrations will open on June 1, 2021. Please be reminded that audition packets will not be considered complete until all required information is received including the audition fee. Registration will close June 30, 2021, at 11:59 pm. There will be no exceptions to this process or the rules of auditions. Late information and emailed information will not be accepted. For your review, we have attached a FAQs information sheet. We look forward to meeting you! 
Best Regards,
How can I join the dancing dolls?
Dancing Dolls is for girls ages 10-17.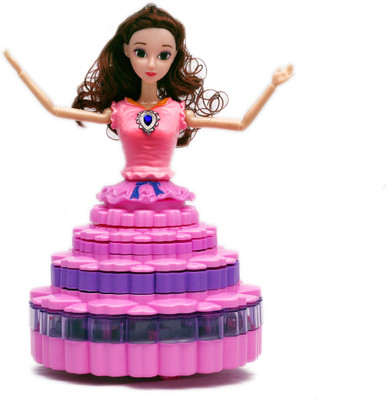 There is a $25 fee per new dancer and $1o tryout fee for all returning dancers. The Process of becoming a Doll……. All participants are required to come dressed in Business/Casual attire for interview.
How do I join DD4L?
Go to www.dollhousedancefactory.com now to register!! Click DD4L Entertainment Events and register! Also purchase your VIP Stomp Wars and Meet and Greet Pass now while available!
Do dancing Dolls get paid?
Technically, the Dancing Dolls are allowed to make paid apppearances, but only if they do not interfere with practice or competition — something Crystianna and her mother, Valisa, clearly did not care about.
Where is the dancing Dolls located?
Dancing Dolls
Started
2001
Affiliated Studio
Dollhouse Dance Factory
Director
Dianna Williams
Location
Jackson, Mississippi
Is the dancing Dolls a real team?
Bring It! is set in Jackson, Mississippi and features Coach Dianna "Miss D" Williams and her Dollhouse Dance Factory, home of Miss D's Dancing Dolls team, which was founded in 2001.
The troupe has over 15 Grand Champion titles and more than 100 trophies, and consists of children aged 10 to 17.
Where is dancing dolls Camryn?
She is part of the A-squad, which consists of the team's veterans. She graduated from high school in 2018 and is currently studying at Southern University in Baton Rouge and is a Southern Fabulous Dancing Doll, moving onto her senior year in the fall of 2021.
What is the dancing dolls number?
1410, 1414 & 1418 Ellis Ave, Jackson, MS 39204 770-265-1111 Dollhouse Jackson has all the action!!! The original Dollhouse Dane …
What happened to the white girl on dancing Dolls?
Dancing Dolls' (DD4L) Shakira Gatlin's death was confirmed by her mother, Erica Robinson on Facebook on February 3. As per the post, Shakira was reportedly shot. Her talent was recognized by many and the news of her death has shocked everyone. …
How much does it cost to be on the dancing Dolls team?
Where is Sunjai from Bring It now?
Sunjai now works as an Estate Agent.
Where is Makayla from Bring It?
She now works as a Travel Agent and Credit Advisor.
How old is Kayla from DD4L?
Kayla Jones
DOB
May 10, 1997
Age
24
Hometown
Jackson, Mississippi
Team
Dancing Dolls (former)
What is the meaning of dancing doll?
Dancing Dolls are a Japanese female vocal and dance group.
When did Bring It get Cancelled?
March 21, 2019
How much is Diana from Bring it worth?
Dianna's net worth is estimated to be around $1.5 million.
What is Mimi from Bring It's name?
Camryn Harris is a popular American dancer who came to the limelight as one of the contestants of the reality series 'Bring It!' .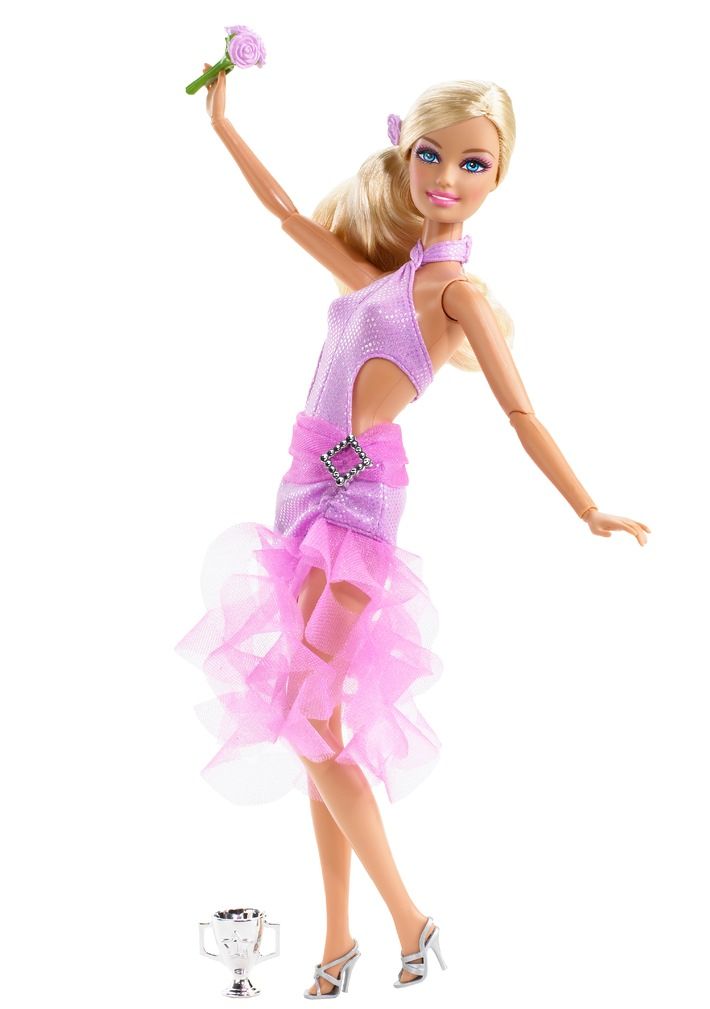 Born in Jackson, Mississippi, Harris was just six when she took to dancing. By the time she was ten, she had already taken dancing professionally by joining the Dollhouse Dance Factory.
Did Coach D move to Atlanta?
' moving production to Atlanta from Jackson, Miss. Dance coach Dianna "Miss D" Williams is moving the fifth season of her Lifetime reality show "Bring It!" to Atlanta as she opens a third dance studio in Stone Mountain later this month.
Where are divas of olive branch from?
Divas of Olive Branch are a dance team from Southaven, Mississippi. The team is lead by Neva McGruder.
Who owns dancing dolls?
When she was little, Dancing Dolls LLC coach and founder Dianna Williams walked around on her tip-toes saying, "Mommy, I want to be a ballerina!" Since the tender age of 4, she has loved the art of dance.
Where is Diana and the dancing dolls?
Who died from dancing dolls?
19 year old Shakira Gatlin died Wednesday night on Barnes Street. Gatlin is a former member of the Dancing Dolls, a Jackson group made famous on the reality TV series, Bring It, which aired on Lifetime. Investigators say a boy was questioned about the shooting. He told police it was an accidental shooting.
Who died on bring it dancing dolls?
The Dancing Dolls For Life (DD4L) dance troupe is reeling over the tragic loss of one of its members in Jackson, Mississippi. On Feb. 2, Shakira Gatlin, 19, was fatally wounded by gunfire at a home on the 100 block of Barnes Street.
Who is the white dancer on the dancing dolls?
How old are the baby dancing dolls now?
Student information
Genders
Females
Ages
6-10
Known Members
Kayla Griffin Taelar Felton Kaylen 'Half Pint' Hudson
How old is Crystianna from dancing dolls?
Crystianna Summers
DOB
June 20, 2002
Age
19
Hometown
Jackson, Mississippi
Team
Dancing Dolls (former) Divas of Olive Branch (former, one episode) Alcorn Golden Girls
How old is Rittany Anderson?
Rittany Anderson
Rittany and her niece, Crystianna
Age
34
DOB
November 18, 1986
Gender
Female
What is Star and Sky real name from dancing dolls?
Who is the youngest dancing doll?
Bring It – Say hello to Rittany & the youngest member of the Dancing Dolls, Crystianna, who already has 4 years under her belt!
Is Selena from dancing dolls married?
On July 24th, 1990, Selena gave birth to a son named Quincy Johnson. Quincy was found murdered on July 23, 2020, with his murder still being unsolved. At the age of 18, Selena married JJ Williams and had three daughters with him: Sunjai, Star and Sky.
JJ and Selena are now divorced.
What is Mimi from dancing dolls real name?
Mimi Harris
Nickname
taDDle t4Le Ms. Tatted Up
Age
45
DOB
August 22, 1975
Gender
Female
How old is Makya from dancing dolls?
Makya Griffin
DOB
June 28, 2001
Age
20
Hometown
Jackson, Mississippi
Team
Dancing Dolls (former) Alcorn Golden Girls
Where is faith from the dancing dolls?
Faith lives with her mother and siblings on that side in Jackson, Mississippi.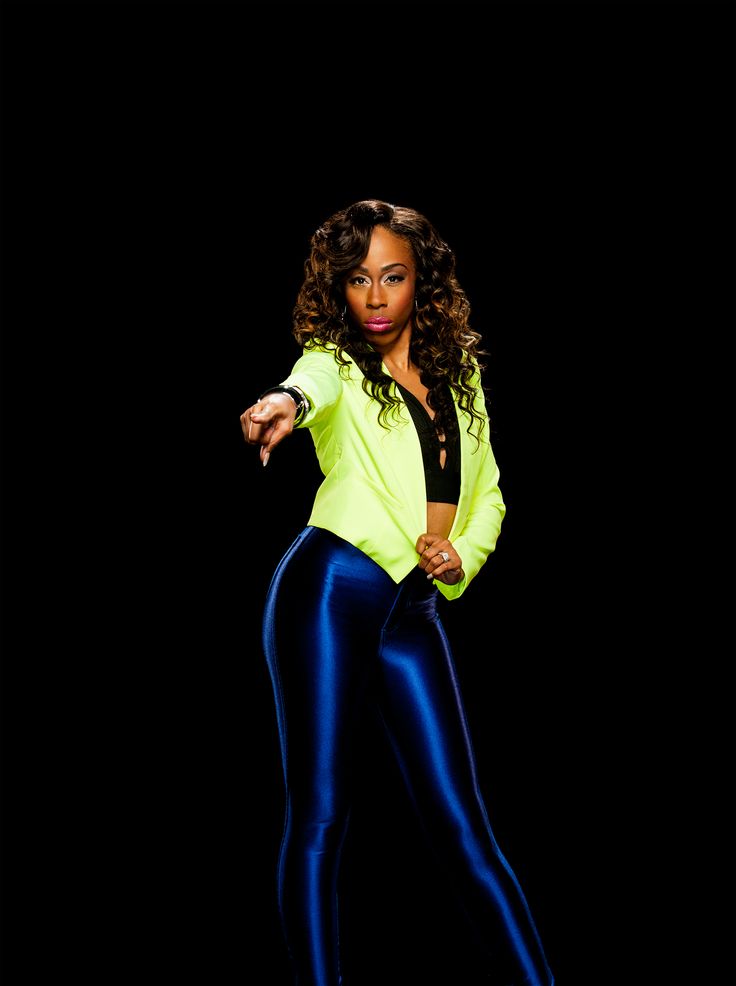 Did Sunjai graduate from college?
"Sunjai will be on the tour this year, who just graduated from DeSales University with a full scholarship," Williams said. "She managed to not only maintain a social life, but maintain high academic achievement, constantly on the dean's list while still being able to do what she's gotta do in preparing for the tour."
How old is Princess from Bring It?
Princess Kelly
DOB
August 7, 2003
Age
18
Hometown
Nashville, Tennessee
Team
Prancing Tigerettes (former) Dancing Dolls
How old is Kaylajj?
| Full Name | Kayla Davis |
| --- | --- |
| Date of Birth | 17 August 2004 |
| Age | 16 Years |
| Birth Place | California, United States |
| Profession | YouTuber and Social Media Influencer |
What year did the dancing dolls start?
So, in 2001, Williams created the Dancing Dolls.
Who had a seizure on bring it?
Where can I watch all seasons of bring it?
Coach Dianna Williams and her Dancing Dolls troupe are taking on the hip hop world – one dance off at a time! Based in Jackson, Mississippi, it's Coach D's Dancing Dolls versus the rest of the world in this real life Bring It On. Get Hulu, Disney+, and ESPN+. Get all three.
Barbie doll mattel "I can be a dancing ballerina": 350 UAH
Barbie doll mattel "I can be a dancing ballerina": 350 UAH
JavaScript is disabled in your browser, in order to fully use the Club you need to enable it.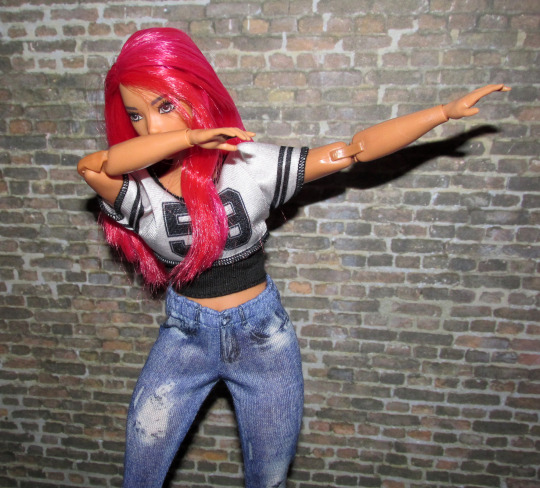 Use the instructions, if you do not know how.
Barbie doll mattel "I can be a dancing ballerina"
350 UAH
Order
Ask a question
Add to Favorites
Barbie doll "I can be a dancing ballerina" Articulated girl in excellent condition as for used, only the tulle stripes on the skirt are not perfect. Shoes and cup-selection. The arms are articulated, the legs click on. Barbie dolls Ballroom dancing from the series I can be The series "I can become" - presents another barbie doll - "Ballroom dancing". A great opportunity to feel like a ballroom dancer, trying on various roles and professions in this way, in order to choose the most enjoyable activity for yourself in the future.
This Barbie loves music and ballroom dancing. A beautiful ball gown and a goblet in the hands of the doll tells us that she has just returned from the competition and won one of the prizes there. Meet the winner. Barbie doll set includes: Barbie, dance outfit and goblet
Delivery
All over Ukraine
Condition
used
Updated
11/04/2022
Manufacturer
Mattel
Category
dolls Mattel
Genny
On project since December 2011
100%
Rating
1715
Sales
809
Subscriptions
1151
Reviews
Go to shop
Tangle recommends
Doll - doll - doll - Zapf - Germany. Large - 53 cm

Zapf - Germany

used

34. Doll-doll-doll-Reborn - 55 cm

reborn

New

36. Large doll - baby doll - doll - Simba - simba 60 cm

Simba - simba

used

Integrity Toys Fashion Royalty Agnes Von Weiss Malibu Sky

Integrity toys

New

Ruby Red Fashion Friends Holly&Robin

Ruby Red Fashion Friends

New

Car for Barbie

Barbie

used

Barbie doll I can be a dentist blonde Barbie Careers Dentist Blonde original

Mattel

New

Barbie doll Mattel 1966 1976 vintage barbie doll

Mattel Barbie doll mini, mini Barbie doll, mattel

Barbie doll, mattel 1995

Mattel

used

Lyalka Barbie Dress n Fun Barbie 1993 barbie doll

Mattel

used

Barbie doll mattel will give with any purchase

Mattel

used

Barbie doll mattel

Mattel

used

Barbie doll. mattel Indonesia.original.height 30 cm.

Mattel

used

Barbie doll mattel Fashionistas Blonde

Mattel

used

Barbie doll Mattel original

Mattel

used

Barbie doll Mattel Indonesia

Mattel

used

Barbie doll Mattel, Indonesia 1999, 2005

new toy doll barbie mattel in a dress with a crown and a microphone 2012 height 29. 5 cm

Barbie doll Mattel

Mattel

used

Barbie Doll Mattel

Bicycle for Barbie doll, Mattel, DVX55

Mattel

New

Barbie dolls Mattel rare vintage 80s

Mattel

used

Beautiful barbie doll

Mattel

used

Barbie doll Mattel

Mattel

used

Barbie doll Mattel ballerina articulated rare limited edition

Mattel

used

new collectible barbie doll mattel 1999 2009 original

Barbie Doll Mattel 1999 Indonesia.

Barbie doll Mattel 1998

Mattel

used

Barbie doll Mattel 1990 Jasmine Disney Disney and Eliza

Mattel

used
Haircut doll or dancing doll
Haircut doll is a popular doll among the Slavs. Haircuts were especially popular with children, as they are literally dancing dolls . These dolls have a long history. As objects of Russian antiquity, shear dolls are even presented in the Russian Museum in St. Petersburg and the State Toy Museum in Sergiev Posad near Moscow.
Shearing doll is made from dry grass, hay or straw. Fragrant and healing herbs are often woven into such dolls so that, in addition to the game moment, shearing hairs have healing properties, which today are commonly called aromatherapy.
It is also customary to dress dolls in special sarafans, miniature scarves, and skirts.
The main feature of this doll is that its bottom is not braided, but, on the contrary, unfolds so that it looks like a straw skirt. The bottom is cut evenly so that the doll can stand on any horizontal surface. The haircut is placed on a plank, wooden table, stool or other surface and knocked next to it with fists or palms. From vibration, the doll literally starts dancing, spinning and spinning, which gives extraordinary pleasure to children, especially the smallest ones. An unpretentious and simple toy gives truly joyful feelings and has a beneficial effect on a person, including due to the fragrance of herbs woven into it.
To make a shearing doll, dry straw, dry grass, as well as bast, thin twigs of grass, shrubs and trees are suitable. Some craftswomen recommend steaming the straw in hot water, or at least holding it a little over hot steam so that it does not break when it needs to be bent almost in half.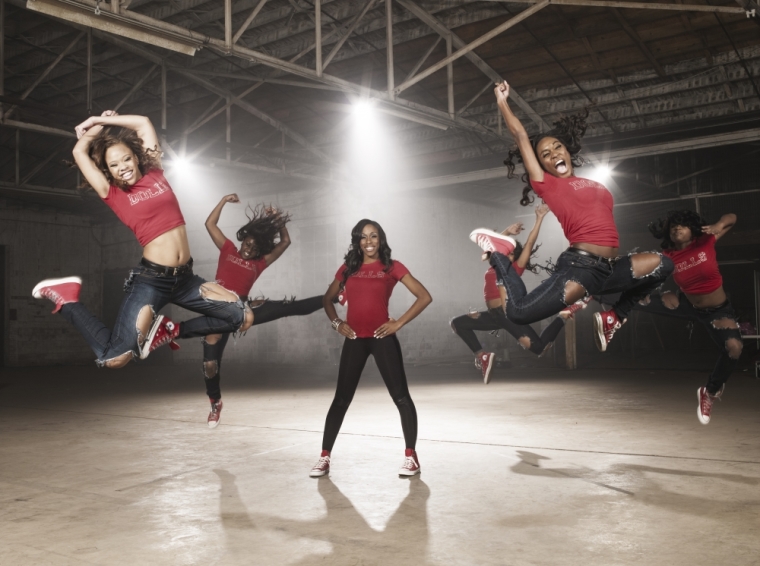 Take a bunch of straw, cut off evenly along the edges, and fold it in half. In the upper part, at the level of the neck, a bundle of straw is tied with a red thread or ribbon to form a kind of roundness that will represent the head. Next, you need to make hands for the doll. The arms are made from a new bundle of straw that can be twisted or simply tied at the ends with strings. The resulting hands are inserted into the body of the doll, below the red thread (neck), after which the main bundle of straw is tied up again below the hands - at the waist. If you need goods such as elastic thread, you can buy them in the Buttons online store. You can also make miniature braids from straw, which will then need to be attached to the head. After that, you need to trim the bottom of the doll so that it is a kind of straw skirt. It is worth noting that it was precisely because the bottom of such dancing dolls was not tied up, but cut in the form of a straw skirt, that they were called haircuts.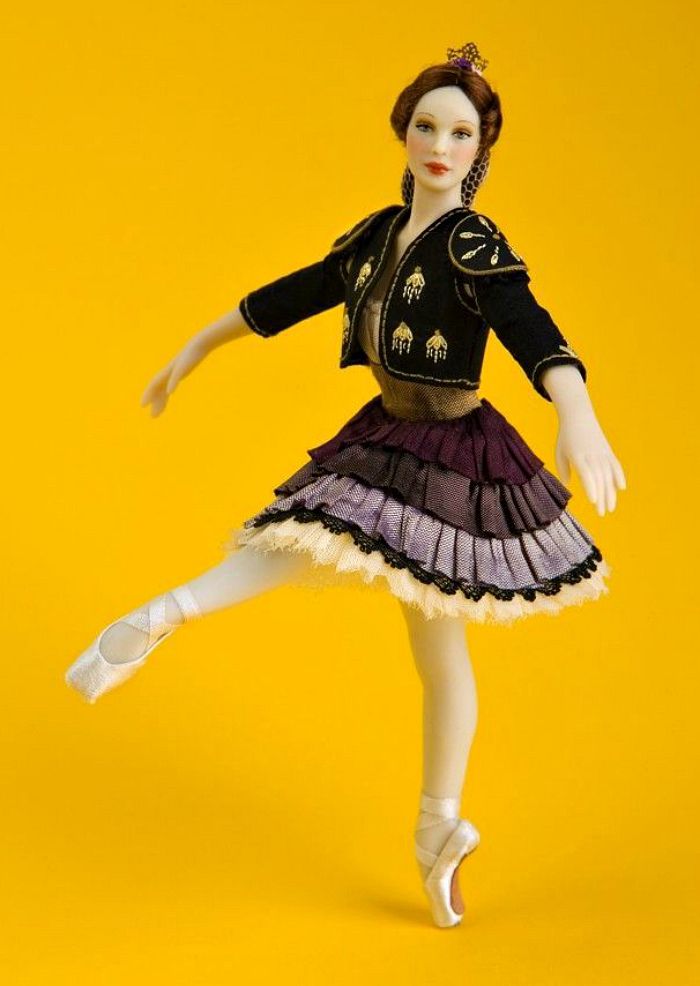 In order for the doll to look like a person, they put on a sundress, skirt, scarf or other items of clothing and jewelry. Haircut doll is ready.
Shearing dolls photo
LiveInternetLiveInternet
Quote message makosh311
Read the whole Into your quote pad or community!
It's time to collect grass, for treatment, for conspiracies, for the fulfillment of desires and the protection of the hearth. While the herbs are fragrant, while they are juicy - create amulets and medicinal supplies.
The most significant and effective amulet and remedy among many peoples of the earth are herbal dolls.
In ancient times, dolls made of grass and straw served our ancestors as protectors from evil forces, keepers of the hearth. In our time, many folk recipes and secret actions for making such dolls have been forgotten. However, nothing disappears into nowhere, just as nothing is taken from nowhere.
And forgotten recipes come from the past, and new ones come to light.
The most common and easy to manufacture is the amulet "motanka doll" .
Motanka dolls are made from flowers, steppe and forest medicinal herbs. But the secret is not in what grass the amulet is "born" from, but with what mood it is made. It takes several hours or days to make a doll, and all this time the creator of the amulet must be focused on the positive "message" that is transmitted to his work. There are also certain canons: a grass figurine made of cattail, depicting the goddess Lada, will certainly throw up her "hands" to the sun. Slavs gave young couples dolls with crossed arms, and these two figures were sewn together or fastened with a herbal "thread", symbolizing inseparable unity.
Also, amulets should not have a "face". It is believed that if facial features of a particular person are reproduced in a motanka doll, then it can become the object of a slander-spell aimed at causing harm to this person. By the way, not all herbal or straw amulets of the ancient Slavs had "human" outlines.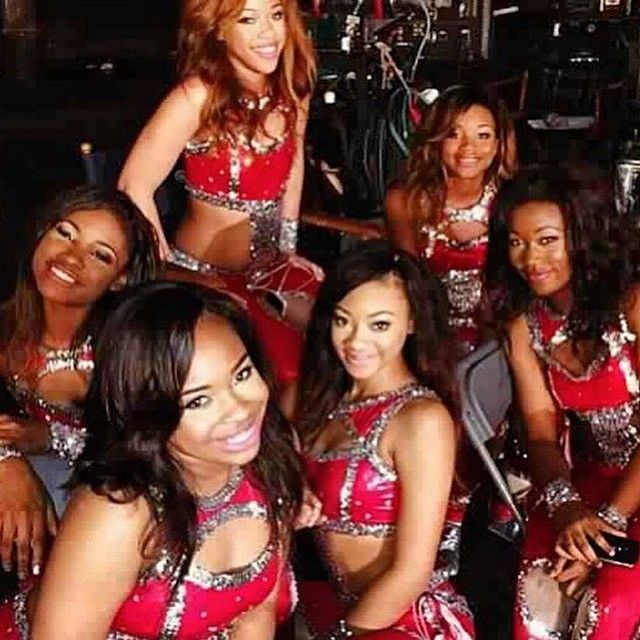 Sometimes the doll can simply be twisted into a spiral with the ends tied with grass.
And dry a few flowers and weave them into a doll (or just stick them in) - and the doll acquires a magical meaning: - forget-me-not - so that they never forget a dear person; - chamomile - for clear days and health, - immortelle - for long years; - St. John's wort - to fight against all diseases; - tansy - so that the house is clean; - spikelets of bread - for productivity on the farm and full of zkaroma. Grass dolls from time immemorial were amulets and protectors against diseases for children.
The most common children's play doll is the haircut . It was made from cut grass. When a woman went to the field, she took the child and, so that he could play with something, she made a grass doll for him. Often such a doll was used for medicinal purposes. When a child was sick, medicinal herbs were woven into such a doll. And when the child played with her, the smell of grass had a healing effect on him.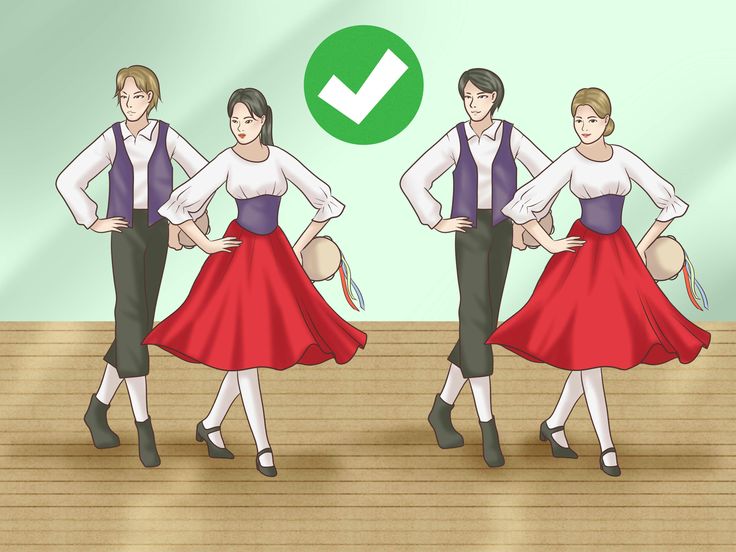 Grass dolls were used in many rituals for both good and evil.
Pupae were made from herbs by tying them with thread or the same grass. They were placed inside depending on the opportunity and need. For the enemy, a chicken heart and offal were put inside. For a love doll - the so-called "lays" (hair, nails, blood, etc.). If possible, pieces of fabric from the personal belongings of the "object" of influence are tied to the doll.
Herbal capsule is a doll filled with fragrant medicinal herbs. The chrysalis must be crushed in the hands, moved, and the herbal spirit will spread around the room, which will drive away the spirits of disease. After 2 years, the grass in the chrysalis must be changed.
Herbal pod keeps disease from entering the house. Warmth emanates from her, as from a caring hostess. She is both a protector from evil spirits of illness, and a good comforter. She was hung in the house over the cradle of the child.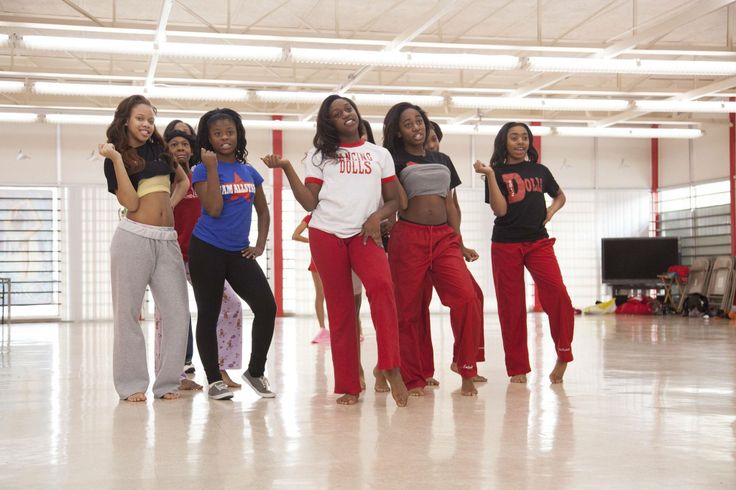 The doll was given to children to play with. She was also placed near the bed of the patient. At the heart of the doll is a linen twist, and instead of the body, a bag is made and filled with grass. Two small bags of grass are also tied to the hands of the doll. The doll is dressed up, and for a long time it pleases the inhabitants of the house with the smell of meadow herbs and a beautiful outfit.
Magic lullaby Insomnia. When, for no apparent reason, a baby began to cry, the mother, in order to calm him down and protect him from evil spirits, quickly rolled up a charm doll made of fragrant steppe herbs and put it in the cradle, saying: Sleeplessness-insomnia, Do not play with my child, But play with this doll. Such a doll remained in the house forever.
There were dolls intended only for household help. Doll "ten hands" helped a girl or a young woman (a girl who recently got married) in the household. Such a doll was often given as a wedding present so that the woman could do everything, and everything went well with her.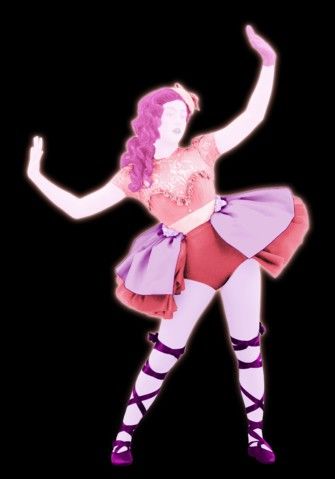 This doll has 10 arms. It is best if each pair of hands is made from a separate medicinal herb, and the body of the doll is made from wheat straw. In the manufacture of each pair of hands, certain words were read on it - the purpose of this pair of hands (for example, and this pair of hands - to rock the children; and this pair of hands - to bake fragrant bread; and this pair of hands - to keep up with the cattle; and this a pair of hands - to work in the field; and this pair of hands - to mess with the old people).
And in order for the house to be full and rich, the mistress of the house made a grain or grain doll . They did it after the harvest. At the heart of the doll is a bag with grains collected from the field. They stuffed it with different grains. Often such dolls made fun of the owners in the bins, so that the bread would not end until spring.
And this is only a small part of the variety. All grass dolls carried a magical effect.
Grass puppets are easy to make.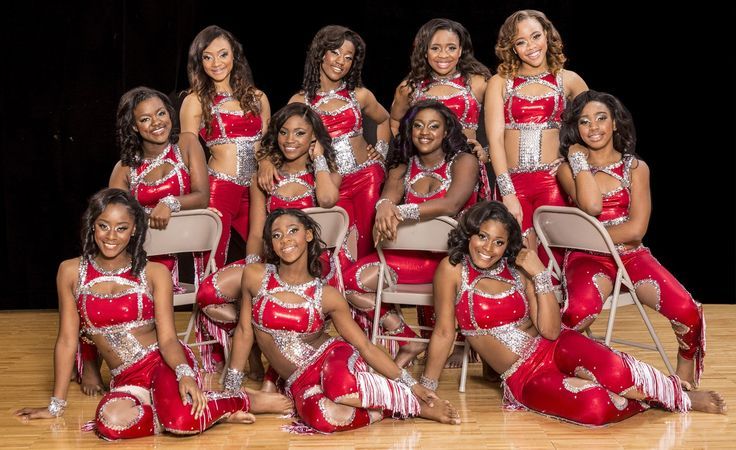 The main thing for all dolls is the appropriate mood, because when making dolls, they are given energy and masters, and the places where this action is happening, and the grass itself.
All dolls have unifying rules: — scissors and needles cannot be used to make a doll, grass and fabric are torn and bound;
- you can't "draw" a face on a kul, because they believed that an evil spirit could move into a doll through the eyes, and also that if a doll has a face, then you can say something about it, like the image of a child. Particular attention should be paid to the drying of dolls, as this is of no small importance for the transfer or release of energy from the made doll.
For dryness, dolls were dried in heat, or burned - to inflame passion or in order to bring them to illness. Also drying dolls is used for treatment. The wording "the grass dries - the disease dries, the grass dries up - the disease leaves the body.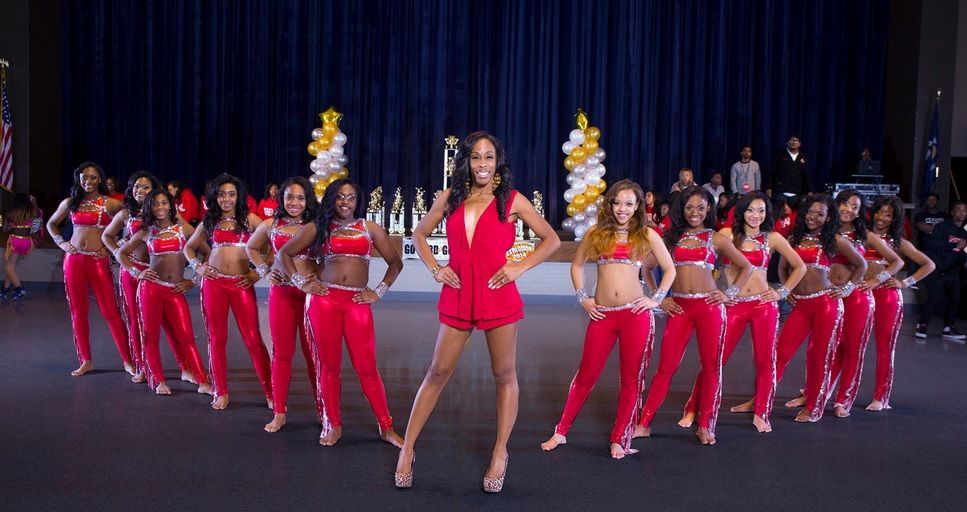 " They only dried such a doll under moonlight, and read it to the waning moon.
Cornflower, rose are used for love dolls. For lapels - dolls are filled with mistletoe berries, hemlock, gap-grass.
Here are some of my recipes for stuffing dolls used for medicinal purposes.
Herbal Egg Doll for good sleep.
Filled with sawdust, bark, juniper leaves and buckwheat. One of the filling options is motherwort herb, lemon balm leaves, chamomile color. Sleep dolls are hung on the back of the bed or can be placed under the pillow.
Doll "Essence-pod-herbal" for the prevention of diseases.
The first filling of : St. John's wort, chamomile, immortelle. Second filling : sage, yarrow, wormwood. The third filling option: pine buds (you can also use pine needles, just tear them finely), thuja sprigs, a few grains of apricot pits, garlic seeds. The doll can be filled with both a mixture of herbs and any one herb.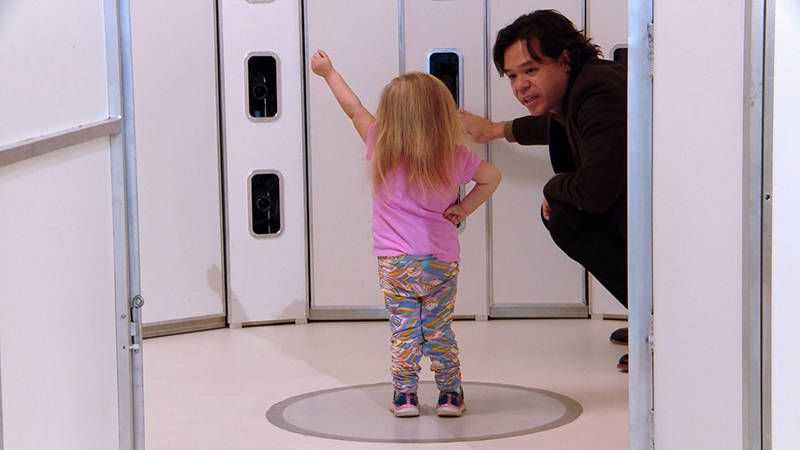 I recommend making and using a doll stuffed with either pine buds or garlic seeds during epidemics of viral diseases. And for inflammation of the upper respiratory tract and flu, it's good to use a doll filled with thyme.
The doll can be used by children to play, hung by the window window, by the bed.
Motanka doll or Shearing doll for children can be made from steppe grass with chamomile or string branches.
Well, at the end of my story, I'll add - if you want a grass doll to bring joy to your home and help in healing, then when collecting grass, just talk to the grass. Tell mother-grass why, for what good purposes she is going, so that all the positive energy of the grass will remain for a long time and bring the desired result. Aunt Volga, fortune-teller, herbalist.
astroclan.ru/news/2009-06-08-58
A series of messages "guards":
Part 1 - Make a charm with your own hands Part 2 - TOROID FORMS in energy-exchange processes. ... Part 47 - CHARMS OF THE HOME. Part 48 - CHARM (so that the car is not stolen) Part 49 - GRASS DOLLS
Correspondence of colors and symbols for rituals with dolls.
Prosperity. Colors - green, gold, silver. Symbols - dollar signs, pentacles, earth sign.
Protection. Colors - red, white. Symbols - keys, locks, fence, mistletoe.
Creativity. Colors are orange, yellow. Symbols - the sun, a sign of fire.
Spirituality. Colors - silver, white, blue, purple. Symbols - the moon, stars, signs of water and air.
Love. Colors - pink, red, peach, cream. Symbols - heart, flowers, cupid.
Binding. Black color. Symbols - swords, staves, dragons.
Share on social networks:
Amulet according to the recipes of herbalists
All Slavic peoples widely practiced herbal treatment. Our latitudes are rich in a huge number of medicinal plants, which were collected, dried and used for the rest of the year.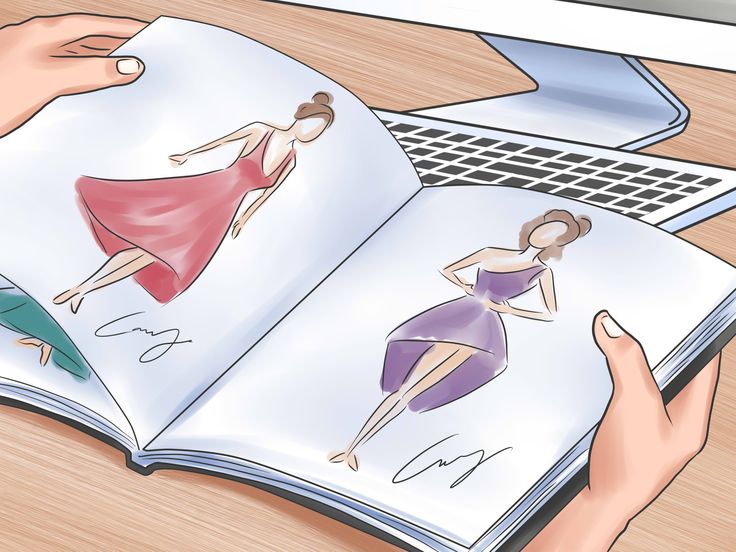 The secrets of knowledge about medicinal herbs are owned not only by herbalists-doctors, this knowledge is widely known even in the circles of average housewives.
It is quite natural to have linden, sage, mint or lemon balm in your first aid kit. In each of our women there is a little bit of a sorceress, because almost anyone can immediately remember the recipe for herbal tea for colds or migraines, soothing or tonic.

Useful herbal amulet - the embodiment of what is now called aromatherapy. In appearance, this is a female image, assembled from several bags with various herbs. The idea of ​​​​creation is consonant with the image of the brownie's wife - the brownie. But in the case of the herbal amulet, the house, exuding the aroma of herbs, has a direct practical purpose to influence the well-being of a person.
Each master independently determines the filling of the capsule, setting the herbal mixture in the direction in which it should influence the person.
By varying the composition, you can improve the atmosphere in the house with your own hands, tone or soothe your body. Especially in winter, the herbalist plays a very important role, protecting us from viral and colds.
How to charge and activate the amulet
Making such amulets is a kind of ritual. The properties of the chrysalis strongly depend on the mood in which the master works. You need to think about the good, tune in to the positive. The craftswoman should be surrounded by a calm atmosphere, you can light candles. Mentally pronounce the wish of health, good luck. You can use ready-made folk conspiracies or do it in your own words.
Once crafted, the amulet needs to be charged. To do this, it is best to leave the doll for several hours under the sun. Then talk to her, ask for help and protection, thank you for it.
Charge the amulet with a positive attitude and good thoughts
Decoration of the head
Tie a thin strip of fabric to the forehead.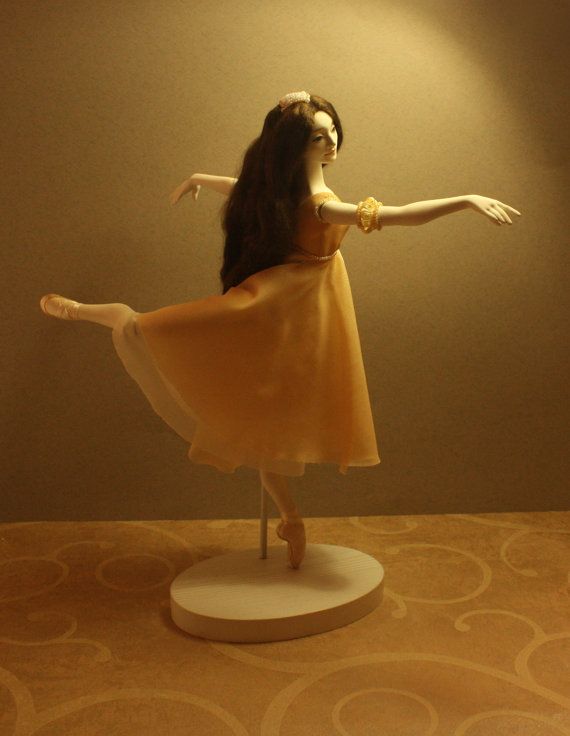 It will be a warrior.
We use the triangle as a scarf, pull it tightly over the head and tie at the back.
To give our doll a complete look, we fasten (also tying) two rectangles of fabric. This will be the apron.
For beauty, the doll's apron is two-layered, although it can be multi-layered.
For the originality of the apron, the edges of the blanks were loosened to make a fringe.
The doll is ready to protect the family.
Such a souvenir can be made by hand and presented to close relatives.
Secrets of herbal preparations
The main trick of the herbal capsule is herbal preparations for filling. The master, who is professionally engaged in the manufacture of home amulets, owns not only the technique of needlework, but is also well acquainted with the secrets of herbal medicine.
Peppermint is an herb that is valuable for its essential oil. Using it in a charm-pod, you can influence the tone of the body, calming the nervous system. It relieves migraine and temporal pain well. Useful for hypertensive patients and those who have a heart rhythm failure. Great for increasing appetite.
Sage is a plant known since the time of Hippocrates as an excellent rejuvenating agent. Favorably affects appetite, has a pronounced immunomodulatory effect, increasing the body's resistance to diseases.
Thyme is a plant with a strong spicy aroma. Useful in the winter cold when viral diseases are rampant. It has a general strengthening immunomodulatory property. An excellent phytotherapeutic effect is observed in the fight against insomnia and neurosis.
Lavender is one of the main ingredients for aromatherapy. Works great for stress and migraines. The presence of aromatic components in the air contributes to the disinfection of the atmosphere.
Juniper - a remedy that has a beneficial effect on the atmosphere, disinfects the air and stops pathogens. It is recommended to use for rheumatism, eczema, respiratory disease.
Calendula is an anti-inflammatory agent that has proven itself in the fight against high blood pressure. It has a pronounced bactericidal action, therefore it is especially recommended during the winter period of colds.
Chamomile is an herb that has a general sedative effect. Recommended in combination with calendula. Normalizes sleep and strengthens the nervous system.
Lemon zest is an aromatic agent that, thanks to a huge amount of essential oil, calms and normalizes the action of the nervous system. Recommended for those who need appetite suppression.
Melissa is an essential oil plant that is widely used in herbal medicine. It has a relaxing effect, eliminates stress, fatigue, suppresses appetite.
There are a lot of secrets in the arsenal of needlewomen so that the amulet is useful and brings us good. An experienced craftswoman is even able to collect useful herbs with her own hands in order to use the author's fees for aromatherapy when creating a capsule.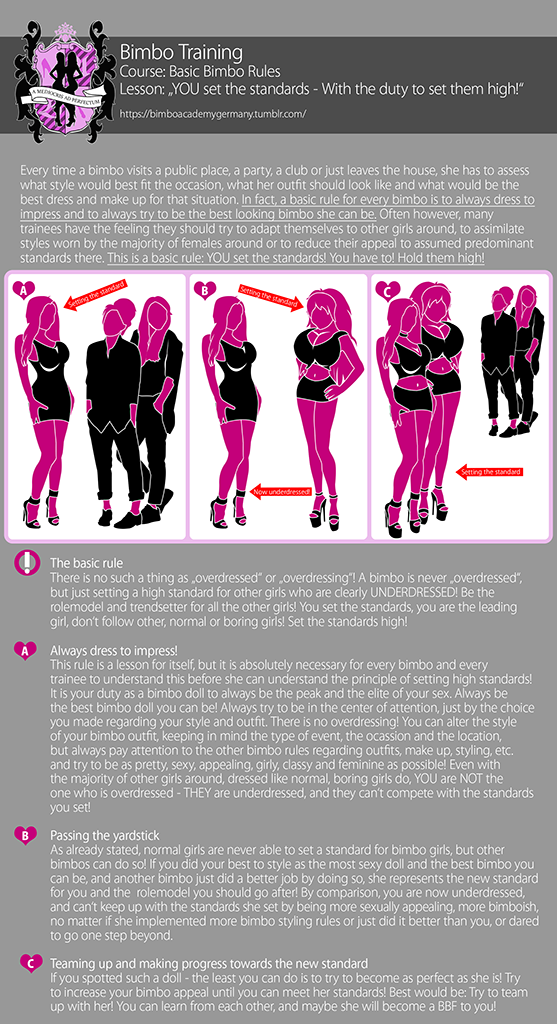 External magical features
Making such a doll is not difficult, but in order for it to have magical abilities, you need to pay attention to details.
Breasts
These dolls always had big breasts. Among the Slavs, it was a symbol of prosperity, health, fertility. The larger it is, the more prosperity in the house. When making an herbalist, you need to ensure that the chest is even, of the same size. To do this, it can be filled not with herbs, but with cotton wool.
Headpiece
Be sure to make a traditional women's headdress. This headband is a strip of fabric or ribbon, with a scarf on top.
Apron
The apron symbolizes the housewife, it collects positive energy to protect the house and all family members. It is recommended to make the apron long, the longer it is, the more children in the family. For an apron, you can take several different shreds, lace. If there are stripes on the fabric, they should be horizontal.
All details of this amulet have their own magical meaning
What herbs are used?
The health doll is stuffed with plants that have healing properties. It is better to collect and dry the necessary herbs yourself. To create an "herbalist" as an amulet for health, the following plants are used:
mint;
chamomile;
wormwood;
lavender;
St. John's wort;
thyme;
hops;
lemon balm;
yarrow;
pine buds;
garlic seeds;
juniper;
elecampane;
raspberry, currant leaves.
Certain herbs will help a person sleep well.
Combined in different ways in a collection or as a single plant, they help with insomnia, headaches, are effective for strengthening immunity, in the prevention of flu and colds. To protect against evil spirits, the ancient Slavs filled the amulet with ferns, nettles, heather, marigolds, wormwood, sunflowers, St.