How old are the dancing dolls
How Old Are The Dancing Dolls?
by Ritesh
Dancing dolls excel in many aspects of dance. Let's find out how old are the dancing dolls are in this article.
Table of Contents
The Dancing Dolls are a dance team from Jackson, Mississippi. It was formed in the year 2001 by Diana Williams at pied piper playhouse. 
The dancing doll team is renowned all over the United States because of its stunts and technique while performing on the stage. The slogan of these teams is dancing dolls for life which are popularly called DD4L.
Many fans ask us, how old are dancing dolls? The dance team consists of female members from six to seventeen years. However, they have a separate group for baby dancing dolls from age six to ten years.
This article discusses more dancing dolls in detail. So, you can continue reading this article for more information.
History Of Dancing Dolls
Ms. Williams opened a dance studio in the heart of Jackson named dollhouse dance factory in the year 2010. In that year, 23 students were enrolled in the first semester. 
But as the studio grew, more female dancers began to enroll in the other semesters. People came to know more about the dancing dolls when the team participated in Bring its television reality show.
The dancing doll team has had ten captains since its establishment in 2001, i.e., Khadijah, Monique, Ariel, Markitia, Mariah, Katt, Kayla, Camryn, Crystianna, and Makya. There are two instances in which the dancing doll team had two captains. The first was Katt and Kayla 
and the others are Crystianna and Makya.
You might like to read: Why Did Crystianna Leave Dancing Dolls
How Old Are Dancing Dolls?
I have outlined here some renowned dancing dolls who have stolen the hearts of many fans in the United States by their performance on stage.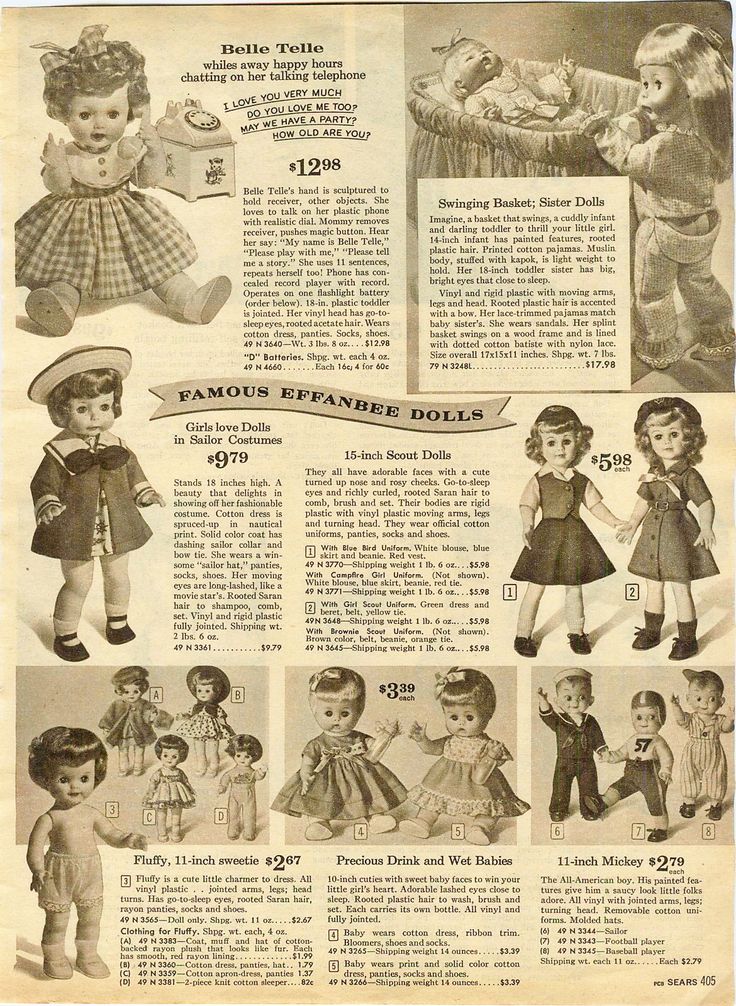 #1. Crystianna
If I talk about Crystianna, she is the youngest captain among all other dancers in her time. She is sweet and shy by nature, but she kills the audience with her dancing skills when performance time comes. So she is called a silent killer by the team. Now she is 20 years old and a student of Alcorn State University. She left dancing dolls in 2017 because her aunt forced her to join the rival team of dancing dolls, i.e., Divas of Olive Branch.
#2. Makya Griffin
Makya Griffin was formally the head drillmaster and then the captain of the dancing doll team along with crystianna. Makya is now a student of Alcorn State University, and she is 20 years old.
#3. Kayla Jones
Kayla Jones is one of the oldest dancing dolls, and she is 24 years old now. She was the captain of dancing dolls in season 1 and promoted to assistant coach in season 2.
#4. Camryn
Camryn was promoted from drillmaster to co-captain in season 1 and then a captain in season2.
She excels in majorette, lyrical, and Jazz. Now she is 20 years old and currently a student of Southern University in Baton Rouge.
#5. Faith Thigpen
Faith Thigpen became a dancing doll in 2015, i.e., in season 3, and excels in various aspects of dance. Now she is 21 years old and recently graduated from Holmes Community College.
#6.Jalen
She was the dancing doll before her removal in 2010. She again returned to the dancing doll team in 2015 after becoming a member of Purple diamonds.
#7.Jaylen
She joined the dancing dolls in season 5. Now she is 24 years old.
You might like to read: Best Spiderman Toys For 4 Year Olds
DollHouse Dance factory
The dollhouse dance factory is one of the hottest dance studios in Jackson, which promotes self-esteem, persistence, and the importance of health through various aspects of dance in young women.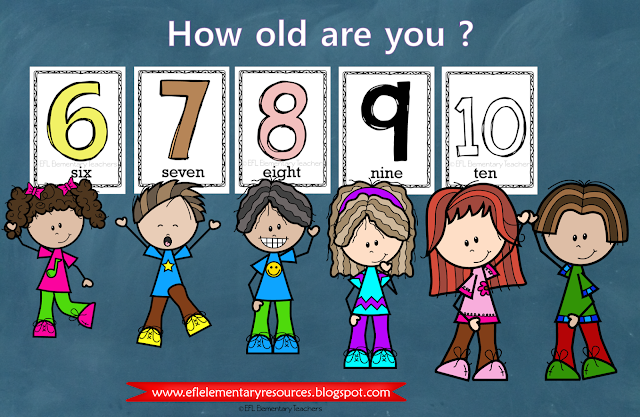 There is always a fun and friendly environment in the studio.
The dollhouse dance factory was opened first in Jackson on 23rd August 2010 and then Birmingham in December. Later there was another dancing doll factory in Atlanta, Georgia. You can enroll in any of the dancing doll factories if you wish to become a dancing doll. 
The dollhouse Jackson offers various dancing styles, which you can learn from many talented dancers. They offer Ballet, Jazz, Hip Hop, Majorette, Pom Pom, and contemporary.
How Can You Become A Dancing Doll?
If you are interested in becoming a dancing doll, your first duty will be to enroll in a dollhouse dance factory. Secondly, your age should be between ten to seventeen years. The dancing doll factory takes $25 from each new dancer and $10 as a try-out fee from the returning doll dancers.
#1. Interview
The participants can come in business or casual attire to attend the interview. A selected panel conducts the interviews.
In that interview, Diana Williams, the founder of the dancing doll factory, will be present along with two other coaches named Kayla Jones and Ariel Kinsey.
#2. Try Out Camp
Monday – Registration usually begins at 4.00 PM, and the interview starts at 5.00 PM.
Tuesday, Wednesday and Thursday – The camp starts at 5.30 PM and ends at 9.30 PM.
#3. Try Out Date
Friday is the try-out date. But you need to make sure that you were enrolled in dollhouse classes earlier. It is the eligibility criteria of the dollhouse dance factory for a tryout. Exceptions are made based on previous dance performances and resume provided by the dance instructor.
What About Baby Dancing Dolls?
The baby dancing dolls have a separate team in which kids whose age is within six to ten years old can participate. The participants need to wear black bottoms, a white top with comfortable tennis shoes. The registration fee is $20 for each new participant and $10 for the returning baby doll participant.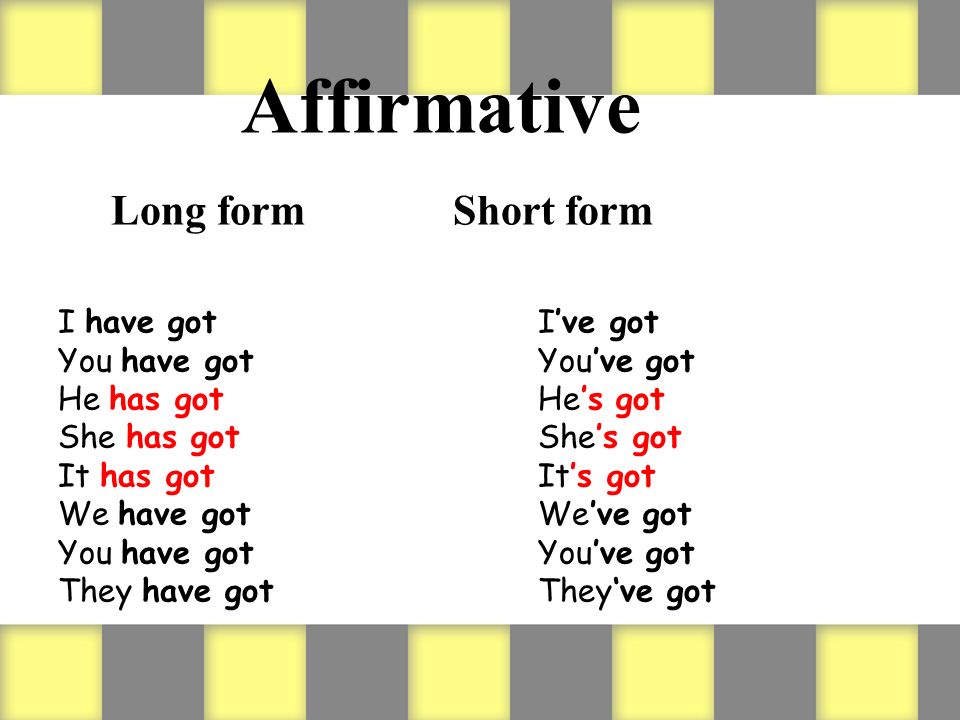 Wrap Up
The dancers of the dancing doll team are truly inspiring to many dancers all over the World. You can enroll yourself easily in a dancing doll factory, But your age should be under 18.
I hope this article helped you with the information that you need. Please don't forget to share any suggestions for this article. I would love to read your suggestions in the comment section.
Happy Dancing
Kayla Dancing Dolls, How Old Is Kayla From Dancing Dolls?
Bring It! (TV series)
Bring It! was an American dancing reality television series that premiered on Lifetime on March 5, 2014. Bring It! was renewed for a second 10-episode season by Lifetime on April 28, 2014. On July 23, 2014, new episodes were released. On January 23, 2015, the second season premiered. On July 31, 2015, new episodes were broadcast. On January 1, 2016, the third season premiered. Lifetime renewed the show for a fourth and fifth season on December 1, 2016, which premiered on January 13, 2017 and March 2, 2018, respectively.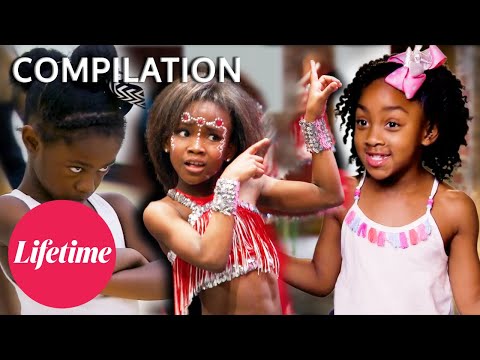 The show has not been discontinued, according to Dianna Williams, because some girls have graduated from the squad and Coach D has relocated to Atlanta to open a third Dollhouse..
Kayla Dancing Dolls
Kayla Jones is a dancer from Jackson, Mississippi. She is the former captain of the Dancing Dolls in Season 1 and 2 of Bring It!. She graduated from the team and then became an assistant coach for the team. Her mother is Tina Jones and her father is Terrell Vaughn. She has 5 siblings. Kayla Jones was born in Jackson, Mississippi to Tina Jones and Terrell Vaughn. Her boyfriend's name is Mo Johnson. She remained as a best friend for her partner in the "Bring It!" series, Sunjai Williams.
 

View this post on Instagram

 

A post shared by Kayla Jones (@dat.dollkayla)
How Old Is Kayla From Dancing Dolls?
Fan of Kayla Dancing Dolls have been wondering How Old Is Kayla From Dancing Dolls and what her age is now since she participated in the show a few years back.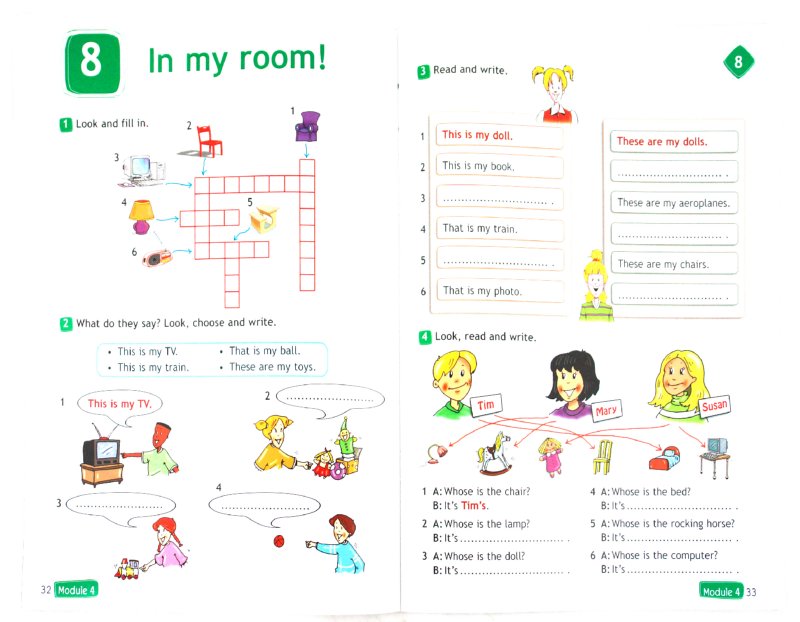 Kayla Jones was born on May 10, 1997, in Jackson, Mississippi. As of January 2022, Kayla's  age is 24 years 8 months 3 days. Kayla is 24 years old as of now. 
Kayla Dancing Dolls Instagram
The Instagram ID of Kayla Dancing Dolls was not sure, she didn't have a verified account which made the fans so confused about her account. According to the sources, @dat.dollkayla is the Instagram ID of Kayla Jones from Dancing Dolls in Bring It!. Her instagram ID has 4,174 followers and 106 following. She posted 26 posts as of now in her instagram account. Her last post in the Instagram account was posted in January 2015, you can see the post by clicking below.  
 

View this post on Instagram

 

A post shared by Kayla Jones (@dat.dollkayla)
Kayla Dancing Dolls Net Worth
Kayla is a 24-year-old woman.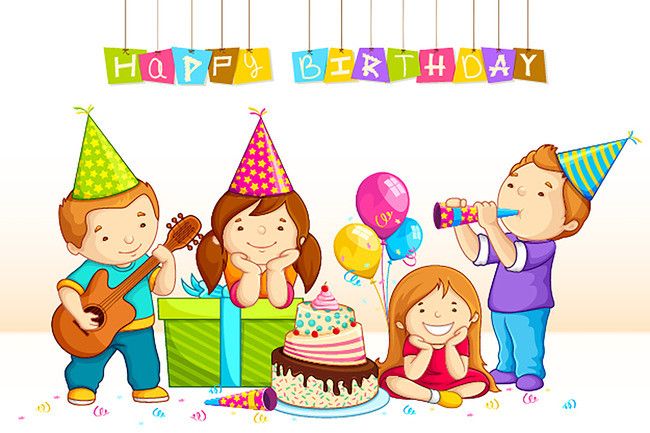 Her height is 5' 6" in 1.68 in metres and her weight is 64 in kg and 141 in lbs. Kayla's current net worth is estimated to be less than $500,000, according to credible sources, but it will undoubtedly climb as she begins to build her career.
Kayla Jones Biography
| | |
| --- | --- |
| Specifications | Details |
| Real name | Kayla Jones |
| Profession | Dancer |
| Age  | 24 |
| D.O.B | May 10, 1997 |
| Hometown  | Jackson, Mississippi |
| Nationality  | American  |
| Status | Unmarried |
| Height | 5' 6" in feet and 1.68 in metres |
| Weight | 64 in kg and 141 in lbs. |
| Net worth | Less than $500,000 |
| Boyfriend | Mo Johnson |
Kayla Dancing Dolls,

Kayla From Dancing Dolls,

Kayla From Dancing Dolls IG,

How Old Is Kayla From Dancing Dolls,

Kayla Dancing Dolls Instagram
Disclaimer: The above information is for general informational purposes only.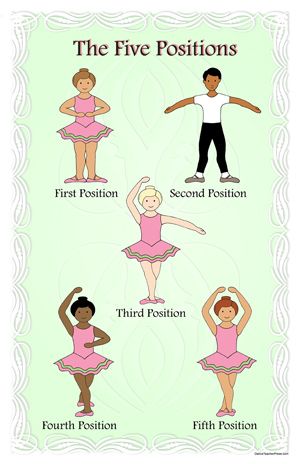 All information on the Site is provided in good faith, however we make no representation or warranty of any kind, express or implied, regarding the accuracy, adequacy, validity, reliability, availability or completeness of any information on the Site.
Kayla Dancing Dolls-FAQs
1. Who is Kayla Jones?
Kayla Jones is a dancer from Jackson, Mississippi. She is the former captain of the Dancing Dolls in Season 1 and 2 of Bring It!.
2. What is Bring it!?
Bring It! was an American dancing reality television series that premiered on Lifetime on March 5, 2014
3. What is mean  by Kayla Dancing Dolls?
One of the contestants of Bring It! was Kayla, who was the leader of the Dancing Dolls in the show.
4. How Old Is Kayla From Dancing Dolls?  
 Kayla is 24 years old as of now. 
 
5. What is Kayla Dancing Dolls Net Worth?
Kayla's current net worth is estimated to be less than $500,000, according to credible sources, but it will undoubtedly climb as she begins to build her career.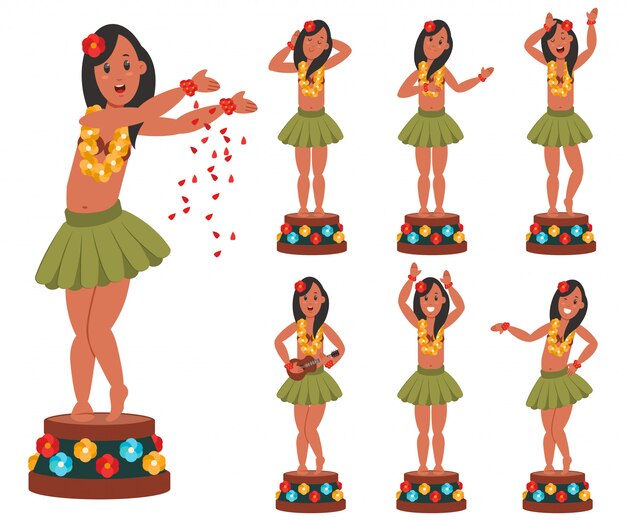 Camryn Harris Wiki, biography, age, height, dates, dancing dolls, net worth
Famous People In The Usa
Mississippi native Camryn Harris is a popular American dancer who came into the spotlight as a contestant on the reality show Bring It On!. Harris was only six years old when she became interested in dancing.
When she was ten, she learned to move proficiently by joining a dollhouse dance factory. Today she is the skipper of the "Dancing Dolls" and a participant in the unencrypted television series "Bring it!"
Today, Harris is an effective TV personality and since her inception she has been astoundingly successful. She is known for her excellent mobility and adaptability.
Her expressive eyes and adaptable body allow her to master different styles of movement with equal success.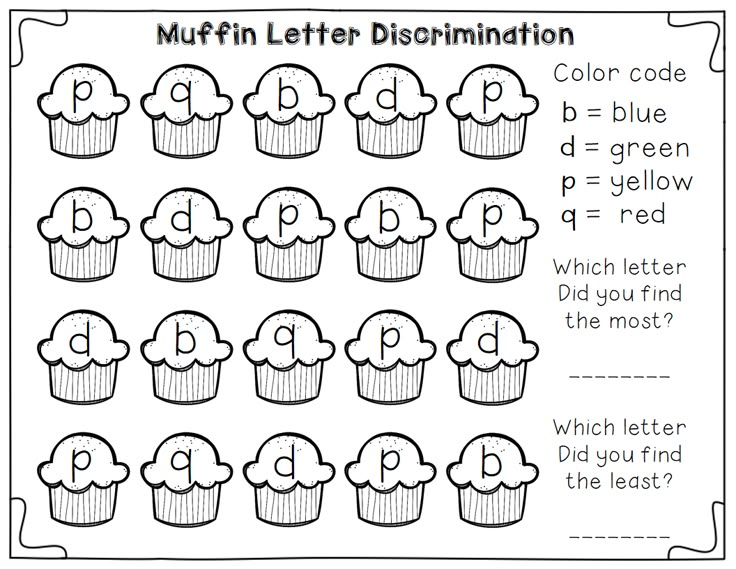 When Harris became the prep master at Dancing Dolls Head in 2015, she became the captain of her group.
While the Dancing Dolls cheered her up, Bring It On! She deserved her wonderful companions in the face of Kayla Jones, Sanjay Williams, Makala Winston and Christianna Summers.
It also helped her highlight how up-and-coming young artists admire her as an icon. This fame also gave her the opportunity to perform with established stars and big names from the business.
Camryn Harris Education
At a young age, Camryn was drawn to dance and fell in love with the freedom and self-expression that the art of dancing gave her. Consequently, when Camryn was ten years old, she became a member of the Dancing Dolls. For her education, Camrin attends Southern University and A&M College in Baton Rouge, Los Angeles.
Camryn Harris Graduation
When Camryn Harris initially adored the movement, much to her dismay, that affection soon turned into her enthusiasm and eventually became an alternative for life! She started moving at six and soon figured out what she had to do for as long as she could remember.
By age 10, Harris had chosen to join the Dollhouse Dance Factory, a Jackson-style dance group led by Diana Williams. In the first season of DDF, held in July 2013, Harris was elevated to the position of chief drill of the dancing puppets.
Robert Adamson movies and series
Her artistic excellence soon earned her a promotion to second captain. Oddly enough, Harris participated in all the Dancing Dolls rivalry and put on various plays. She was interested in all the stand fights and creative dances.
In 2015, Harris competed with previous colleague Tamiya Whittaker for the captaincy and inevitably won it.
Get some information about her best performance and she will quickly reply that her battle royale triumph has changed her life a lot.
Loading... Loading...
Not only did this give her a sense of accomplishment, pride and gratitude, but it also reassured anyone who at any moment doubted her ability to move.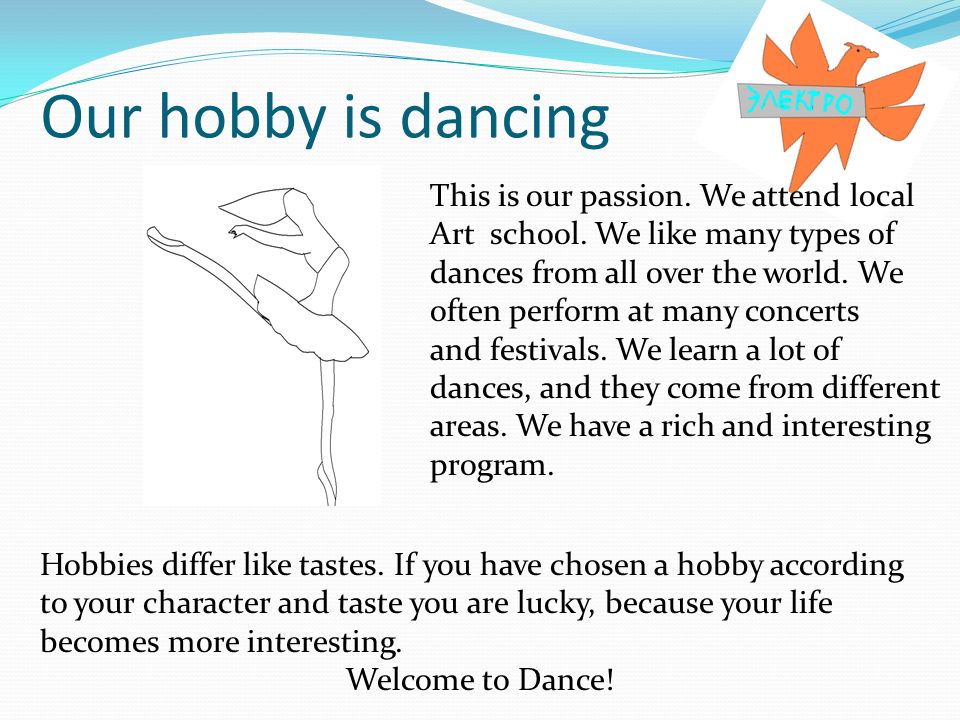 Today she is a well-respected understudy and received a place at the Academic and Performing Arts Complex in the dance department.
She is one of the rivals in the agreement on the life reality "Give him a gift!". Her future goals include finishing high school and going to college. One day she wants to own a studio and move in with famous vocalists, Beyoncé and Chris Brown.
Career Camryn Harris
Camryn Harris started her career at the age of six. By the age of 10, she had succumbed to the Dollhouse Dance Factory, a Jackson-style dance group organized by Diana Williams. In the main season of DDF, she raised the situation Dancing Dolls Head Drill Master, which took place in July 2013.
After that she was promoted to co-director of DDF. She also competed in all Dancing Dolls competitions and performed several solo parts. She also participated in all stand battles and creative dances.
Similarly, Camryn competed against teammate Tamiya Whittaker for the captaincy and won in 2015.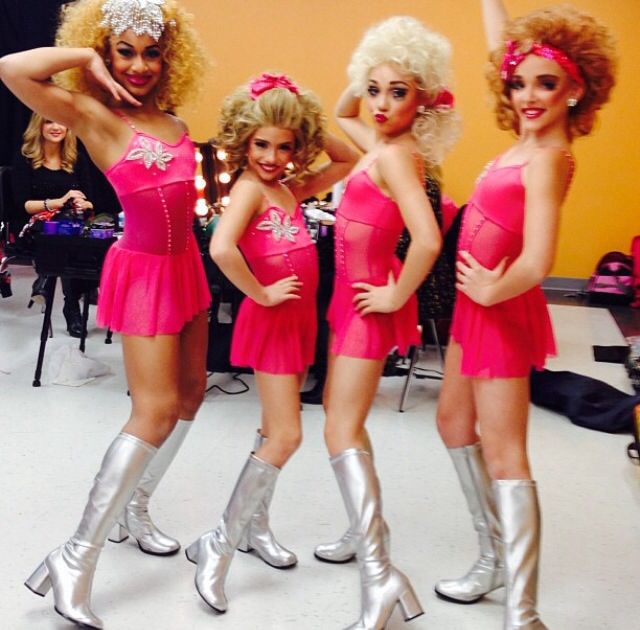 She is the winner of a Battle Royale dance competition that changed everything in her life. She is currently a student who has received a place at the Academic and Performing Arts Complex in the Department of Dance.
Rhett and Lynx family
Her future goals are to one day own a studio and dance for popular singers Beyoncé and Chris Brown.
Camryn is an American by nationality and belongs to the black community. Perhaps she is single and wants to keep her private life private and away from the media. She has two best friends Christianne Summers and Makala Winston.
Once there were rumors that she was dating her boyfriend Kinley. However, there is no information about their romance. Not married, but no husband.
Camryn loves to spend her free time with her family and friends. As of May 2018, she has over 1.1 million followers on her Instagram and 57k followers on Twitter.
Renowned artist Camryn makes a fortune from her mobile calling.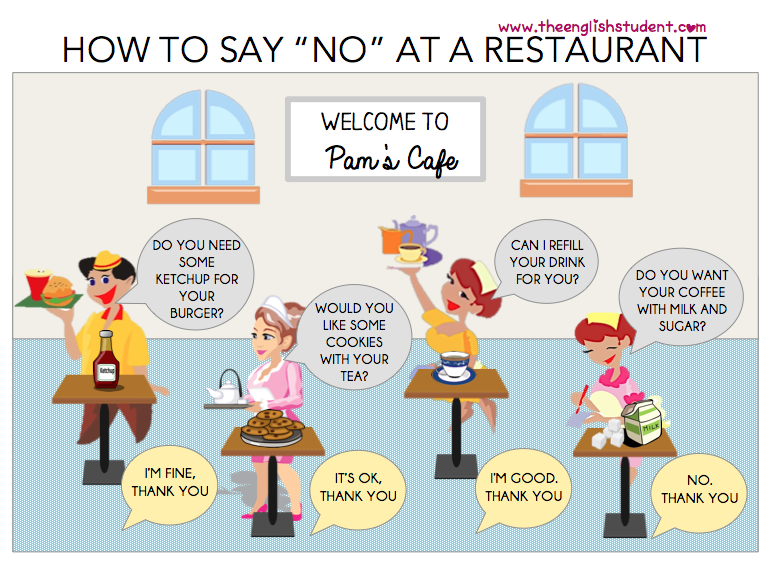 She also appeared in numerous TV shows and dance competitions, where she must have raised most of the money.
Camryn Harris Age
Camryn Harris was born on September 25, 2000 in Jackson, Mississippi, USA, to Mimi and Calvin. Edad is a Spanish word meaning age.
Camryn Harris family
Parents | Mom | Dad
She was conceived by Mimi and Calvin Harris in Mississippi and the couple raised her. Calvin Harris may ring the chimes for vocalist Calvin Harris, but unfortunately, he's an alternative person. Her mom, Mimi, was a team promoter, but her parents separated when she was next to nothing.
Camryn Harris Dating
Harris likes to keep her personal life private, so information about her dates is not available. Therefore, it is not known if she is married or has children. However, this information will be updated as soon as it becomes available.
Once there were rumors that she was dating her boyfriend Kinley. However, there is no information about their romance.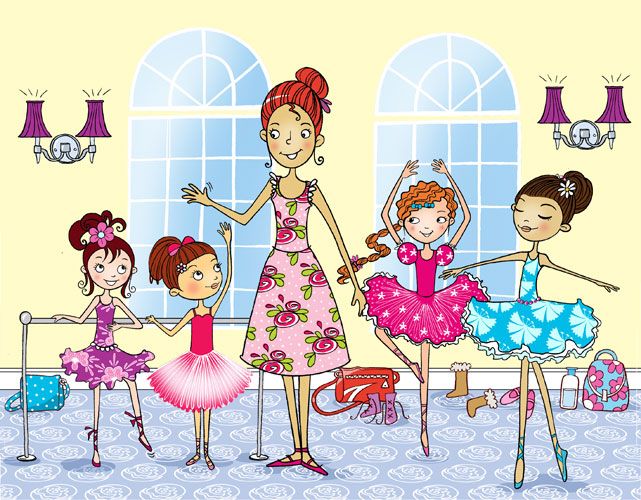 Not married, but no husband.
Camryn Harris End
George
According to other rumors, she was dating a guy named George and George is her first relationship. The young actress has always been so focused on her career that she never had time to date.
The couple's relationship was not as strong until her parents separated and Kinley helped her through the phase.
Currently, Kinley is a member of the band and plays in the band "MAAB", while Camryn is busy with her dancing career.
While the couple doesn't flaunt their relationship on social media, their long-term relationship makes it obvious that they must be enjoying their romantic ties.
how tall is chris souls the bachelor
Body dimensions Camryn Harris
Height: - 5 feet approx.
Weight: - 45-48 kg approx.
Shoe size: Out of stock.
Body Style: Out of stock.
Hair color: - Black.
Eye colour: - Blacken.
Camryn Harris Salary
According to our reliable sources, Harris' annual salary is estimated at 33 thousand dollars.
Camryn Harris Net Worth
Harris is worth an estimated $600,000 from his successful career as a dancer.
Camryn Harris Bring It
Bring It! is an American reality television program dedicated to the Majorette Dancing Dolls hip-hop team. The show focuses on the team's demanding coach, Dianna "Miss D" Williams, pushing the dancers to the limit of their dancing glory.
Bring this too to call attention to some of the girl's mothers. The show debuted on March 5, 2014, with the season finale airing on April 30.
Camryn Harris phone number | Camryn Harris Phone Number
If you need more information about her contacts or phone number, you can use these contacts to get to know her. 1410, 1414 & 1418 Ellis Ave, Jackson, MS 39204 770-265-1111 Dollhouse Jackson has all the action!!!
Camryn Harris Prom Dress | Car Camryn Harris
She was bought a Mercedes car for her birthday.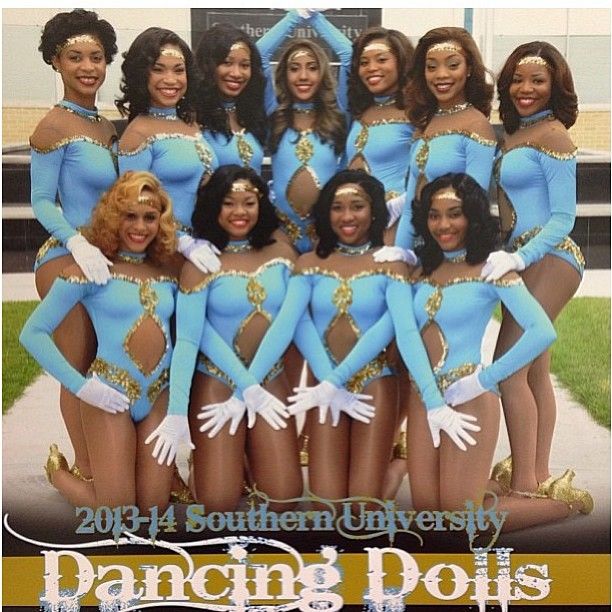 Camryn Harris
Camryn Harris' surprise graduation
Camryn Harris Twitter
Tweets from babyycammie
Camryn Harris dancer | Camryn Harris dancing | Camryn Harris Youtube
Camryn Harris Instagram Dancing Dolls
View this post on Instagram

A post shared by Camryn Harris (@qveenn. cammie) Dec 23, 2018 7:27 PM PST

6 6 Dancing dolls of Ekaterina Medyantseva - the latest news from Penza and the region for today.

Luninskaya craftswoman glorified the Penza region with straw products that reached the Louvre


Many tried to imitate her work, but no one succeeded. You can not repeat what is the author's project. How can you not repeat "War and Peace" by Tolstoy or "Three Sisters" by Chekhov, portraits of Serov or paintings by Kuindzhi. It may turn out better, but it will be completely different.

Let's try

There is a myth that Ekaterina Medyantseva revived an old craft. But she herself told otherwise. On a tape recording made by folk craftswoman Tamara Khrzhanovskaya at 1987, Ekaterina Konstantinovna says that it all started in 1967, when she arrived at the regional House of Folk Art. One of the employees complained to her that the 50th anniversary of Soviet power was approaching, it was necessary to make an exhibition of folk art, but there were no exhibits.

"Wow, I say," recalled Ekaterina Konstantinovna. - You now bring hemp and straw attendants, and you will be glad.
How she jumped up, how she ran to me - I'm not lying at all - she grabbed my shoulders:

- Make straw dolls!
— Are you kidding? I don't know about them and have never seen them.

And she:

— I believe in you!

And with that word she bribed me."

On the way home, to the village of Mikhailovka, Luninsky district, Medyantseva kept thinking: "Why did she tell me that, why was she sure that I would do it? Let's try."

"Fortunately, there were straws at home," she said further. "I twisted and twisted it: I'll bend it in half, and I'll doubt it with a lump - neither a doll, nor a dog, nothing happens."

A woman suffered until she remembered how peasant women in the old days knitted sheaves that looked like female figures. But it took a long time to develop the technology.

Let's go around the world

Only a year later, Ekaterina Konstantinovna sent the first 70 dolls to Penza. They got to the regional exhibition, then to the zonal, and then to VDNKh. And after that, orders came - from the Moscow Historical Museum, from the Hermitage, from Suzdal, Kyiv. The journalists began to arrive.

What a charm, a hidden power of attraction her dolls possessed, if at first sight people fell in love with them and understood: this is real art.

Medyantseva stayed in Mikhailovka, and her dolls walked all over the world. They lived their separate lives, like children who flew away from their native nest.

It is today, due to our thoughtlessness, that we perceive a doll exclusively as a toy. At a time when fairy tales were not yet fairy tales, but remained part of real life, the doll was a creature through which people communicated with the forces of good and evil, with the world, which we now call unreal, higher, divine.

It is no coincidence that it is the dolls who are entrusted with protecting us in the cradle, and then leading us through childhood to adulthood.

Medyantseva, who by perseverance and natural talent comprehended the secret of the attraction of straw toys, also constantly improved her skills. She learned how to make dancing dolls, "round dances," as she called herself. You put such a doll on a table, beat out a rhythm on it, and she starts to dance. And this fantastic whirling draws you in, as if it's not you, but the doll sets the rhythm and talks about something. But we don't understand her language...

Two lives

2014 marks the 110th anniversary of Ekaterina Medyantseva's birth. This date was celebrated only in the homeland of the craftswoman - in the Luninsky district.

The local museum of local lore has an exposition that tells about her life and work: a family album, letters, personal items (such as an old sundress), notebooks with memories, books, videos recording her stories and, of course, the author's works of the craftswoman.

Having become acquainted with all this, you understand that the glory of Ekaterina Medyantseva is double: half of her life she was honored for songs, half for straw dolls.

She not only sang songs, but also composed words, music, organized a choir in her native village. In the history of the village, which she wrote at 1949, a significant place is occupied by song traditions. In one of the interviews she said:

- Our village is more melodious. Everyone around me sang: my mother, my aunt, and the neighbors. I remember how, as a child, on Trinity, my girlfriends and I ran beyond the outskirts to a birch grove, from where a heartfelt Russian song was heard, exciting the soul. I fell, but, not paying attention to my knees torn to blood, I continued to run, just to have time to hear and remember this melody.

After graduating from Mikhailovskaya, and then Luninskaya school, where primary school teachers were trained before the war, Ekaterina began working as a librarian, then went to Penza to work at a garment factory. Got married. The husband was blind from birth, but he played the button accordion virtuoso.

Together they tried to arrange a life in a foreign land - in the Orenburg region, but they did not live long there either. "The native land, like a magnet, constantly pulls me," recalled Ekaterina Konstantinovna.
They returned to their parents' house, and then her life seemed to be turned upside down. First, the husband left for another woman, and then a terrible tragedy occurred - a three-year-old son died with a cold. After some time, the husband returned, but soon he died.

Creativity became the meaning of Ekaterina's life.

Song soul

She organized the choir even before the war, while working at the Mikhailovsky school. During the war years, women came to rehearse directly to her home. After hard work, bitter news from the front about the death of relatives, singing became an outlet.

The first concert was given in 1943. As a gift to the front, people collected a "red convoy": clothes, potatoes, berries. So, the Mikhailovsky choir decided to go ahead of the convoy, performing folk and patriotic songs. It made a splash, the team immediately became famous.

In 1949 the choir took part in the competition for the first time. A review was held in Penza, and women traveled from Mikhailovka to the regional center on foot. They came without strength, but ... washed, shook themselves - and on stage. The well-known writer, collector of Penza folklore Alexandra Anisimova, being a member of the jury, said:

- When Mikhailov's artists came out, I gasped - they are so sincere.

Then Medyantseva took her chorus girls everywhere! They performed in Moscow, Leningrad, Kuibyshev. And she herself visited as much as a rally of composers in Moscow.

None of them knew music, they sang a cappella. One can only marvel at the talent of this original woman. The texts and notes of her songs were published in solid collections published in the capital, and countless newspaper and magazine publications are devoted to her work.

Almost all of her songs are about love for the motherland, Lenin and Stalin, about hard work on collective farms. There are few lyrical ones, and they cannot do without ideology.

The Penza Museum of Folk Art keeps a notebook where Medyantseva's handwritten lyrics are written. Last tagged with the date 27 Jan 1987 years old. At this time, Ekaterina Konstantinovna was 83 years old. But the song is about love: a young combine operator working in the field is informed that her friend has returned from the army, but work is more important than personal life.

Glad to see you,
But you couldn't leave.
It is impossible to leave the combine in the field


These songs can be used to study the outlook of the Soviet people. This is an era.

Last shelter

The last five years of Medyantseva's life were spent in the veterans' home in Penza. She herself asked for it: impending blindness did not give her the opportunity to live alone. Although she ran a household until the last moment, a garden (to plant potatoes, for example, she marked the field with sawdust), she kept bees.

Leaving for Penza, she said to the chorus girl Nadezhda Kupchinina, who was seeing her off: "Sing songs." They sang all the way, and tears flowed from Ekaterina Konstantinovna's eyes.

Tamara Ivanovna Khrzhanovskaya showed sincere concern for her, often taking her to stay with her.

"For me, she was and remains a dear person," says Tamara Ivanovna. - The first time I came to her in 1987, while still being a drawing teacher. I brought my students. Since then, they became friends and became family. She was so kind and hospitable. She never let me go without gifts, she loaded me with whole bags. I carefully keep her toys, letters, photographs. In the 80s, a film was shot on local television - the shooting took place in Mikhailovka, the Museum of Folk Art, in nature. Very interesting. Whether it exists today, I don't know...

Medyantseva died in 2000 at the age of 96. She was buried very modestly at the Chemodanovskoye cemetery. Compatriots, schoolgirls, cultural workers of the region all over the world raised money for a simple monument. Of course, this legendary woman didn't deserve that...

Her native village is gradually dying out: there is neither a school nor a choir. But they do not forget about Medyantseva at home. The chairman of the youth parliament, Tolubanov, even offered to rebury her ashes in Mikhailovka or Lunin.

But is it worth it? Maybe it would be better to erect a monument to her in the center of Lunin - with a straw doll in her hands?

From the memoirs of Ekaterina Medyantseva about a trip to Moscow to the congress of composers

— My song "My side, my side" fell into the hands of a poetess in Penza. She approved it and, without my knowledge, sent it to the House of Folk Art in Moscow. And, I remember, in 1950 I received a notice to appear in Penza. And there they told me: "You will go to Moscow for a rally of composers."

My holy fathers, I don't know Penza properly! I got together and told my aunt:

- Goodbye, I probably won't come back from Moscow: they'll crush me there. In the best case, they will put you in the hospital.
— What are you?! Then you better not go.
- Well, I still want to!

I arrive in the capital at the Kazan station. And to the left of the house, and to the right of the house, and along and across. Everywhere people are hell. And I need to go to Bronnaya, 4. In front of me is a rail-island - both railway and tram. I walk through them and walk like a village.

Suddenly a police officer was behind me:

— Citizen, why don't you go through the underpass?
- What kind of transition?
- Where are you from?
- From the village.
- Well, let me take you.

Takes me by the shiboletka, leads me. Finished.

I am entering. There is a big hall. Sitting head of the House of Folk Art Pyotr Mikhailovich Miloslavov. I say where and why I came.

"Your song is not bad," he says. - We'll eat it.
— Well, so what…
- Do you have any other songs?

And at my house there was a song "Kolkhoz expanse", but the words there are useless, and the chant is good.

Petr Mikhailovich asked me to sing. And I'm scared, because the musicians are sitting! I looked: there are two, there are three, there is one. All with higher education. Suddenly I will sing, and they will scatter? But still she sang softly. They all approved. And from this song went to me honor.

The Rudneva Choir (there was one like that) performed my song on the stage right in front of me at that rally of composers. I went out to thank them - oh, how I didn't fall off this stage, I don't know. From excitement one word and uttered: "Thank you."

I sat down and couldn't stop crying and crying. They came up to me: what's wrong with you? And with me, nothing, just a surge of feelings - after all, what an honor and glory!

Khachaturian is sitting in front of me in the hall. Who am I in front of him? Some kind of flea and all. Buglay was also a famous composer, Aksyuk, Kopsov - I have a photo with him.

In general, there are such chunks of educated people sitting there, and God knows who I am: neither ours, nor yours, let's dance.