How to make a contemporary dance costume
Essential Ingredients for Costuming Dancers on a Budget
One of the final touches for any new piece is the dance costume. For the audience, thoughtful costumes enhance the choreography, help communicate the emotion and storyline of the dance and increase confidence and enthusiasm for the dancers. Our attire on stage is often the first thing our fans see, and, like it or not, we may be judged before we even begin to move.
Despite the importance of costumes, choreographers are sometimes constrained by time, limited by budget or may even be the victim of circumstance when a selected costume doesn't arrive or is compromised right before a perfomance. Having often found myself in need of a polished and professional costume posthaste, I've started to develop "recipes" for creating quick, easy and inexpensive costumes. A costume recipe provides inspiration for combining "ingredients" often found in one's closet. Following are some of my go-to "dishes," complete with a list of ingredients and suggested servings.
Common Color Scheme
Perhaps the simplest of all approaches to a quick costume is setting a defined color palette. Limiting it to a maximum of three colors helps to minimize the risk of a messy hodgepodge. It's interesting to play with the amount of each color: Picture the impact of a small, bright purple accent against a drab, grey base.
Ingredients
Any combination of clothes within a defined 1-3 color palette
Suggested Servings: Brighter color combinations are nice for jazz, hip hop and tap pieces. More muted tones pair well with modern, contemporary and lyrical. Examples:
Black, white and red.  In equal proportions, this combination comes across lively, bold, and energetic. Reducing the amount of red to an accent makes a more subtle statement. Black pants, a white tank top and a red beret comprised one of my favorite simple costumes for a jazz piece.
Try a mix of tan, green and brown to convey an earthy, rooted vibe. I've used it multiple times for pieces with more serious messages.
Hot pink, silver and black feels girlish and fun, with a pinch of sass.
A Touch of Texture
Playing with texture is a great way to adjust the mood and character of a piece. It brings depth and adds interest to an otherwise boring look.
Ingredients:
Solid color base.
1 – 2 pieces with a specific texture (think furry, smooth, sheer and so forth).
Serving Suggestions: Depending on the texture selected, this combination can be edgy, making it a good fit for jazz and hip hop pieces. Certain materials like leather/pleather and faux fur prove very stifling to dance in; either keep such additions to a minimum, or limit use to shorter pieces. Examples:
Black crop top and booty shorts with lace accents like tank tops, skirts, or fingerless gloves deliver a rebellious feel.
Add some pop to an all black base of any kind with shiny accents like belts, wide band bracelets, or gold sneakers.  (Be sure to test this costume under your performance lights; sometimes the accessories can reflect in distracting ways.)
Pair ripped tights with a simple, solid-color flowy dress for an angst-ridden lyrical dance.
Fishnets with a black leotard shouts classic jazz.  Or, consider transforming fishnets or leggings into a top with nothing more than a pair of scissors.  Slide it over a leotard or crop top with jazz pants for an ultra feminine vibe.
Photo by Paul Marotta is courtesy of Jessica Goepfert
The Art of Accessorizing
Adding a thoughtful accessory to a costume is a creative (and budget friendly) way to draw attention to a particular part of the body. One of my favorite finishing touches is a subtle pair of sparkly stud earrings. They help bring focus to the dancer's face and pull the look together. Or, be daring by donning a more striking accessory, such as a mask. The effect is intense and haunting (for the audience as well as the dancers).
Ingredients:
Basic base
Common accessory
Serving Suggestion: The accessory choice plays a strong role in determining with which styles of dance this recipe plays well.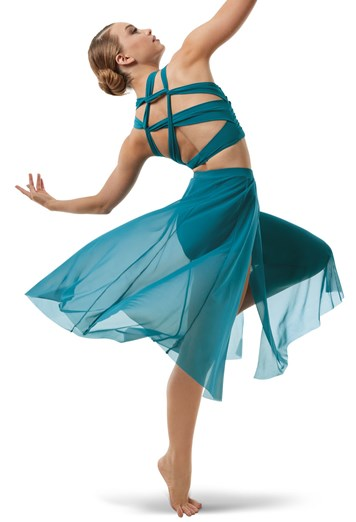 Keep the overall costume proportions in mind when selecting accessories: the more basic the base, the more audacious you can be with accessory and vice versa. Examples:
Suspenders. Trousers with a white tank and suspenders create a nostalgic, dance theater atmosphere.
Headband. A white sundress with a delicate headband is a simple, lovely look for lyrical pieces.
Bandana. Hoodies, baggy pants and a bandana – worn any which way – make a fun combination for hip hop.
Black hat. A sleek black base with a black hat will showcase the lines and style nuances of your favorite Fosse-eque number.
Photo by Paul Marotta is courtesy of Jessica Goepfert
Shape Shifting
We take great care crafting the lines we make with our bodies while dancing.  Why not extend this concept to costume selection? Playing with shapes and silhouettes can bring certain forms and body parts to the foreground while deemphasizing others.  A loose empire-waist dress makes a piece feel carefree and light, while a structured shape conveys more drama and strength.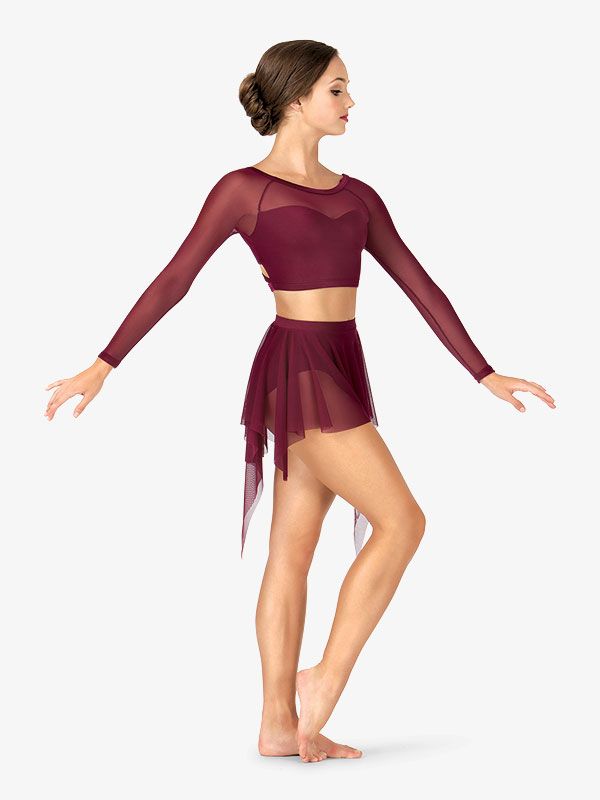 I prefer to keep the formula straightforward and simply juxtapose a fitted top with a loose bottom or the other way around, but there are lots of other avenues to explore with this technique.
Ingredients:
Fitted top with a loose bottom or vice versa
Serving Suggestions: I've seen and used this concept for many styles of dance including contemporary, hip hop and jazz. I love its flexibility, but, particularly for larger group pieces, it tends to work best when paired with one of the other costume recipes – such as a defined color palette.
Examples:
Try a poofy skirt paired with a crop top for a graceful air.
A black leotard and booty shorts combined with an oversized shirt make an effortlessly cool statement.
Coupling a long flowy tank with capris keeps the major lines of the body clear while adding a touch of fluidity.
A boxy, long blazer matched with booty shorts or leggings conveys boldness and strength.
Photo by Paul Marotta is courtesy of Jessica Goepfert
One of the most beautiful qualities about dance is that every piece is unique.  As such, there is no single costume solution or formula for what will best support all of your work. There are endless exceptions and variations, and that's what makes each costume so special.  Consider these low-budget recipes a framework, a point of departure. Just as you would tweak your favorite cookie recipe, consider these recipes flexible guidelines, and adjust to meet your taste. And, just as the experienced host will test a recipe before serving it at a big event, I recommend experimenting with your costume idea during the rehearsal process. Improvise and explore the idea a bit, and when the flavor is just right, your ensemble is ready for the stage.
Jessica Goepfert has been choreographing, teaching and performing professionally for over 15 years throughout New England.  She is the co-founder and executive director of Cambridge Dance Company and currently runs the Suffolk University Dance Company.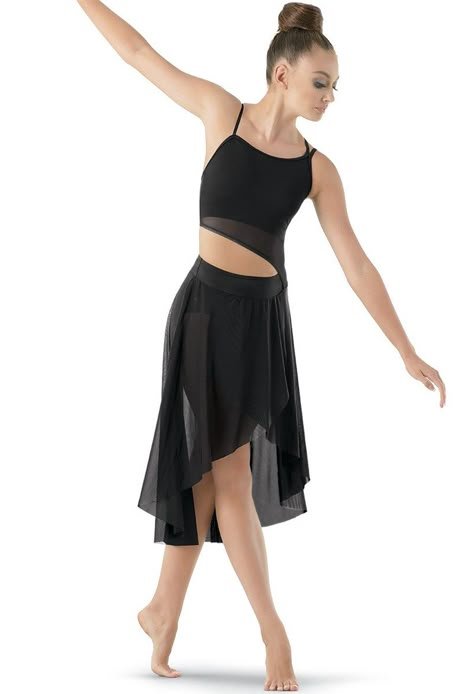 Prior to founding Cambridge Dance Company, Jessica worked as the managing director and treasurer for Rainbow Tribe, Inc. She was also the assistant coach for the Boston College Dance Team.  Jessica has an MBA from Babson College and a BA in Dance from Connecticut College.  Follow Cambridge Dance Company on Facebook, Twitter, Instagram and Youtube @CambridgeDance.
Kindly follow, like or share:
Guest Contributors
Dance Advantage welcomes guest posts from other dance teachers, students, parents, professionals, or those knowledgeable in related fields. If you are interested in having your article published at Dance Advantage, please see the following info on submitting a guest post. Read posts from guest contributors.
Top 10 Lyrical & Contemporary Dance Costume Trends
Style Raelyn Dress
Last week we took a look at the top dance costume trends for Jazz, and this week we'll continue the list with Lyrical and Contemporary!  Here are the design trends we predict will be shaping dance team performances for the 2017 season!
1.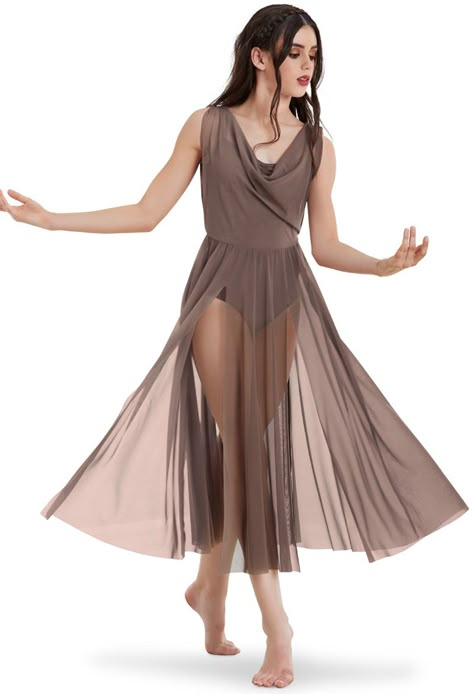 The Romantic Look
If there is a go-to look everyone can't get enough of, it's the Romantic look.  These pieces have a feminine quality, with plenty of lace fabrics, scallop edges, sheer flowing layers, and sequin and rhinestone appliques.  Soft and jewel tones like dusty rose, burgundy, navy, and orchid purple rule this style!
Styles Raelyn & Jubilee
Totino Grace Dance Team in a custom jazz costume
---
2. Open Front Skirts
If the romantic, open front skirts above aren't enough to temp you, check out the versions below!   These skirts are at their best in mesh - an optimal fabric for creating a trail of elegance as the skirt flows with your every movement. We love the idea of pairing a half skirt with a simple leotard!
Style Octavia Half Skirt
Brookfield Academy Dance in a custom dance costume with their namesake skirt 
---
 3. Modern & Minimal
The clean, simple, minimalist aesthetic is gaining popularity over the former trend of heavily rhinestoned and appliqued costumes.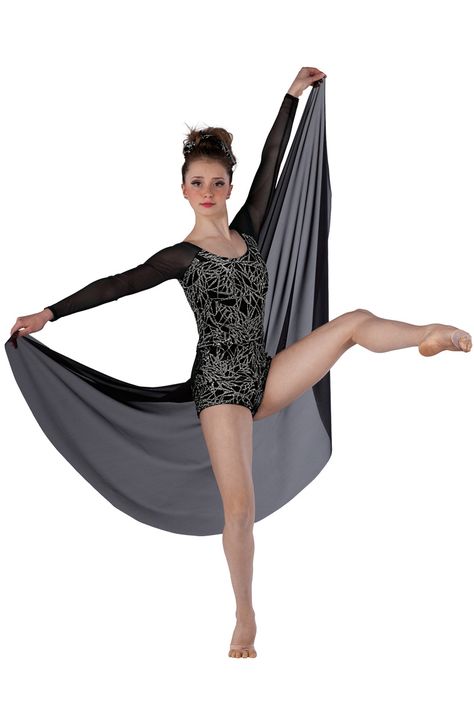 This looks can go two very different ways:  modern and loose like the ivory and charcoal looks below,  or streamlined and fitted like the black Dance Arts Centre leotard, below. Simple fabrics are essential to pulling off this trend!
Styles Attitude, Attitude Mesh, Vista Tee Mesh, and Vista Tee
Dance Arts Centre in a custom leotard
---
4. Leotards 
In the studio world, simple yet sophisticated leotards  seems to rule the stage!  An extension of the Modern and Minimal trend, these styles soar with the use of strong style lines and mesh insets to add interest. 
Styles Luca, Perla, and Denali Leo
Soloists at Dance Arts Centre in stunning leos, many of which are LVR Designs!  Photo credit: Dance Arts Centre
---
5.  Modest Briefs
And continuing with the minimal trend are briefs with cropped tops.  Always a modest cut on the leg for maximum comfort and stay-in-place style while dancing!  
Styles Mika Three-quarter Sleeve, Baylor Top, and 504-7 Brief
Dance Arts Centre in the Mika top and 504-7 Brief
---
6.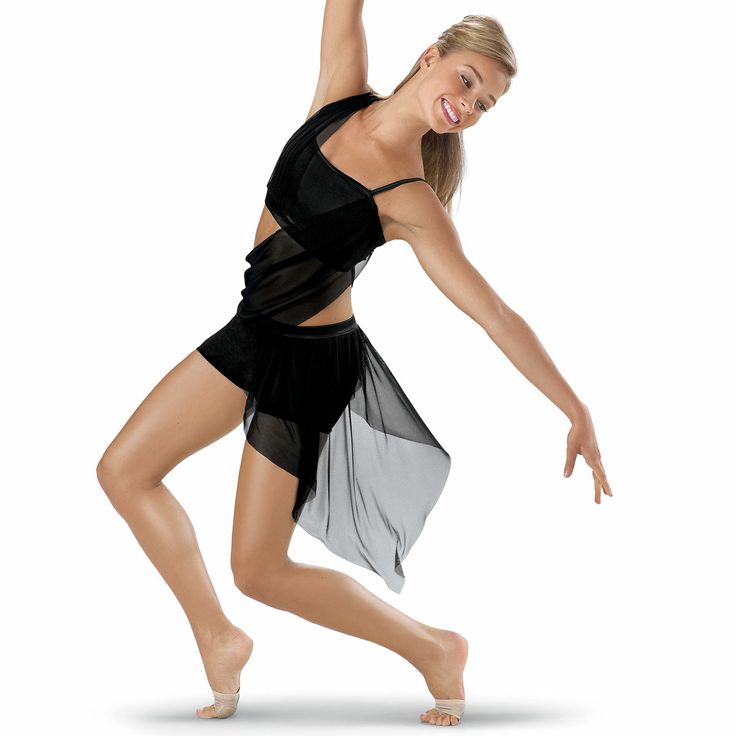 Mesh Insets
For a monochromatic look that isn't lacking in interest, try mesh insets.  The subtle contrasts in fabric texture create a sophisticated and modern look, especially when used in combination with the leotard and brief minimal trends, above!
Styles Luca, 202-7 Mesh Overlay, and 580-55 Brief
---
7. Sheer Maxi Skirts
When grace is an essential element in Lyrical dance, long & full skirts are the perfect accessory! Sheer layers add an irresistible drama, and emphasize a seamless flow from one movement to another. Mesh is the perfect material to reveal your lines while maintaining a light & airy feel!
Styles 260-3, Detachable Mahala Skirt, and Detachable Jude Skirt
Dance Arts Centre in a custom skirt and crop
---
8. Neutrals & Blush Pink
Natural and flesh tones have been trending for a while now, but the new favorite neutral?  Blush Pink!  This soft color combines subtle  beige with pale pink.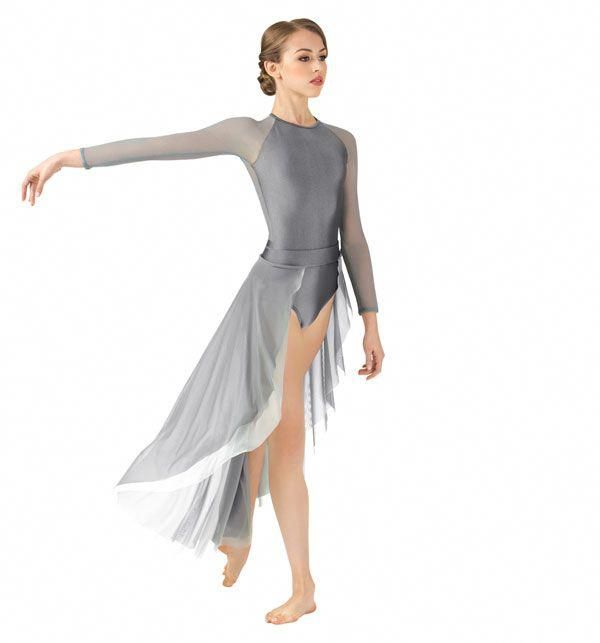 It's the perfect neutral with just a hint of color!
Styles Ione, Aster, and Vivi
Dance Arts Centre in a custom biketard and Baylor Top
---
9 . Ombre
From hair to fashion, we know you've seen this look before.  But we aren't quite done with it just yet!  Give it a fresh twist with a subtle color gradation at the skirt hem -  perfect for a soft lyrical look!    

Style Athena and custom jazz costume for Waupaca Jazz
---
10. Low, Open Backs
An spin off of the strappy backs costume trend from Jazz, a completely bare and open back is another trend we've seen infiltrating all styles of dance.  Simple and stunning, this is a statement choice not for the faint of heart!
Styles top to bottom: Custom nude and lilac lace leotards for Dance Arts Centre, and style Jubilee
 So, what's your favorite trend for lyrical and contemporary dance costumes?  Let us know!
Features of cutting and tailoring dance costumes | All articles | Planet of Talents
In this article - what you need to pay attention to when ordering a suit, as well as what will help you evaluate the quality of the finished product.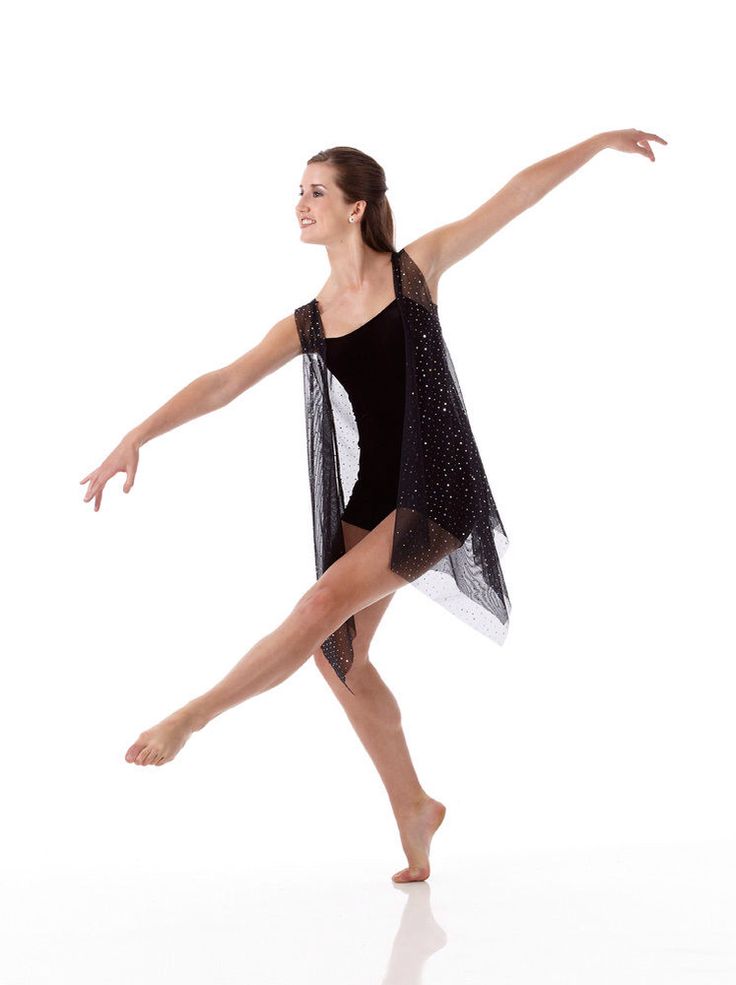 If you order a regular suit or dress from an atelier or a professional seamstress, you just need to show a photo with the selected style. In all other respects, you trust a professional and forget about the order until it is ready. With dance costumes, this number will not work.
It is important to understand that if the master sews casual and festive clothes perfectly, this does not mean at all that he will cope with tailoring a costume for a performance, where they use a special cut, seams, fabrics and accessories. Therefore, choosing a good dance costume specialist is a primary task, but not the only one: even the most experienced seamstress still cannot do without your active participation. The success of the costume largely depends on the customer, since only he has a complete idea of ​​​​how the costume should look during the performance, what movements will be performed in it, from what angle they will look at it, and much, much more.
In this article, what you need to pay attention to when ordering a suit, as well as what will help you evaluate the quality of the finished product.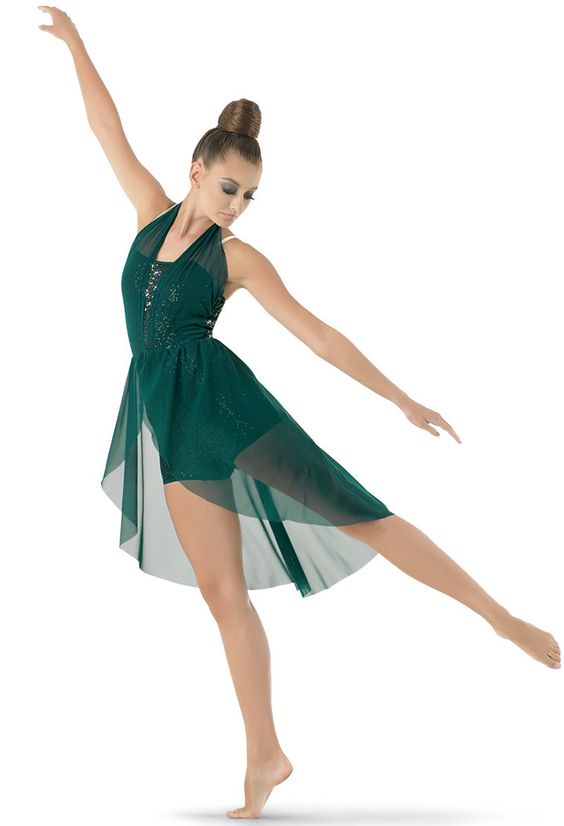 The article is most relevant for those who are engaged in modern and pop choreography, gymnastics. For expert opinion, we turned to Sofya Filina - a circus artist and an experienced master in tailoring complex circus transformation costumes, as well as to Varvara Demenko , artistic director of the children's theater of modern choreography "Academy of Dance" in the city of Khanty-Mansiysk, which has great experience in ordering choreographic costumes and sews a little herself.
Fabric and stitch selection:
When ordering, of course, you do not need to understand the names of fabrics or their composition, by and large, you need to determine for yourself only one thing: does the fabric stretch or not. If the suit should sit "on the figure" - it is worth giving preference to stretchy fabrics. This will make life easier for the master, since you can use a simplified cut and the suit will still "sit down". The only thing you need to pay attention to when sewing from stretch fabrics is the seams.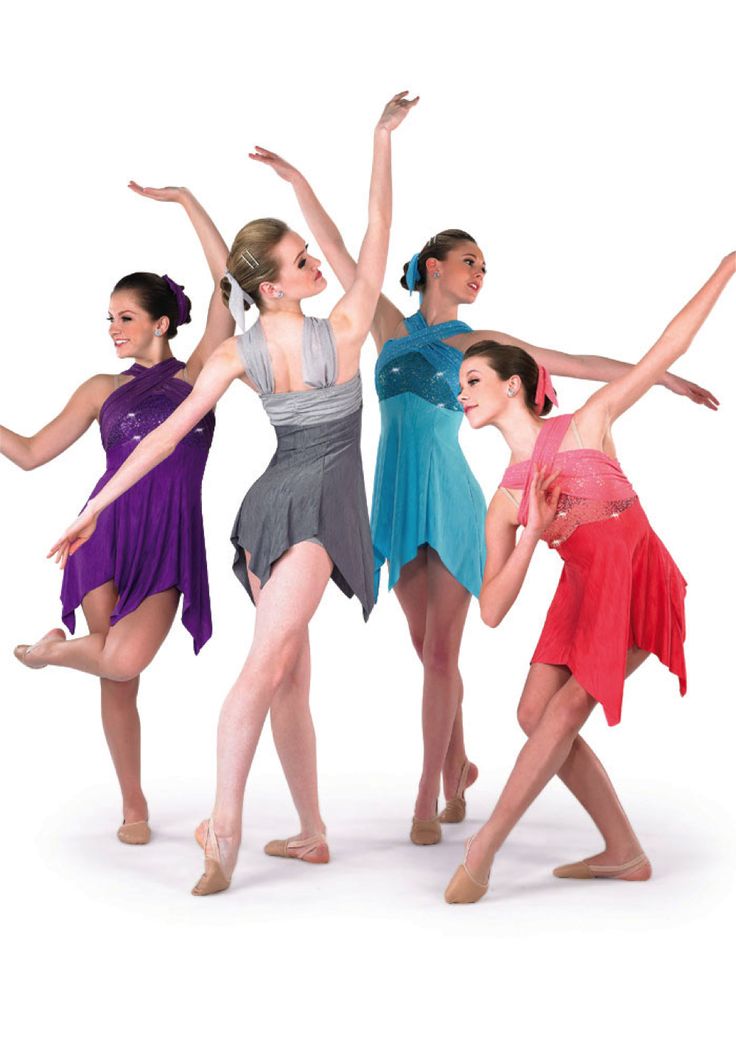 If you see an ordinary even "line" on an elastic fabric, the product must be returned: when tensioned, such a seam will "burst". The fabric stretches - the seam should also stretch, therefore, on machines, a zigzag seam or a special stretch seam is used, or seams are made on an overlock (such a seam looks like two parallel even lines on the front side and a patterned wide multi-thread seam on the wrong side).
Expert comments
VD: Naturally, the most optimal fabric option in modern children's choreography is stretch. The most popular supplex, and matte. More than once at competitions I hear from the jury that glossy, acidic or too colorful fabrics look cheap and tasteless (in modern dance, this does not apply to show numbers or pop choreography, for example).
It is dangerous to work with the grid if
it does not have a stretch base, since the fabric is very delicate and often breaks from tension. We in the team had a sad experience when, when moving, the mesh was instantly torn along the seam, because of which it had to be duplicated, and more than once.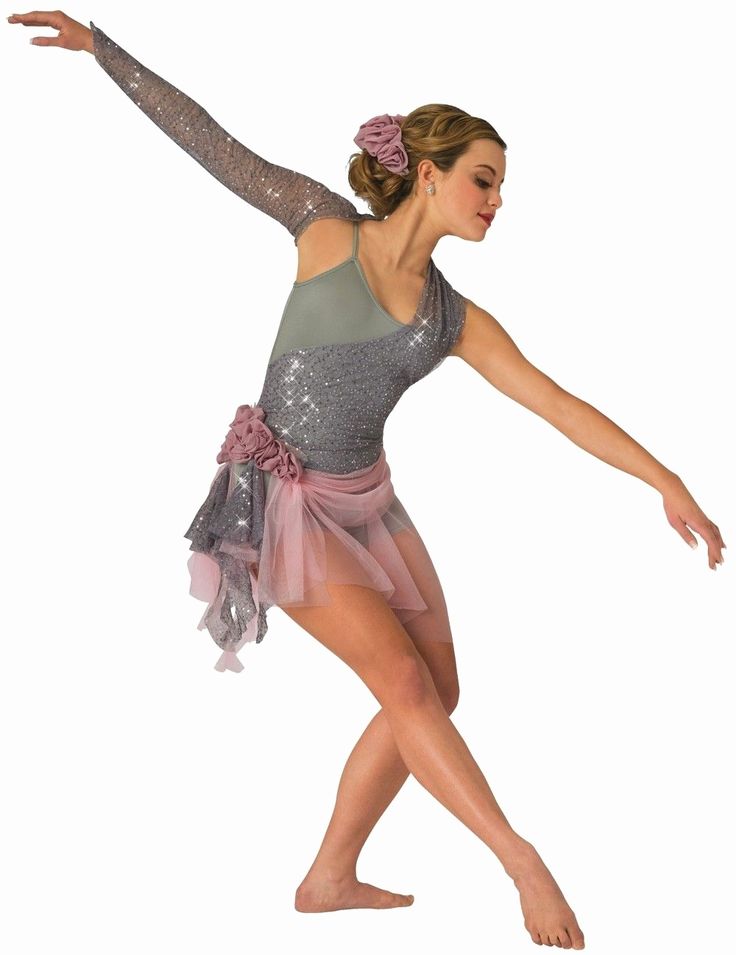 (Duplicate - use an iron to glue an additional layer of fabric - dublerin - from the wrong side to increase the strength of the main fabric or seams - author's note)
You also need to pay attention to the combination of several colors in one suit, since they can be stained when washed. And if contrasting colors were used, such as white and red, then the white part of the suit may become pink.
S.F. .: Unlike dance costumes, shiny fabrics are welcome in gymnastic costumes if they match the idea. Even sequined fabric on a knitted basis is possible. In gymnastics, fabric painting is now widespread, when patterns and overflows are made on a monochromatic basis with acrylic paints on fabric. Another sewing move when creating gymnastic costumes is appliqués. But when using them, it is important that the fabrics have the same extensibility as the base. The finished product should not lose elasticity, so all elements are sewn in a zigzag.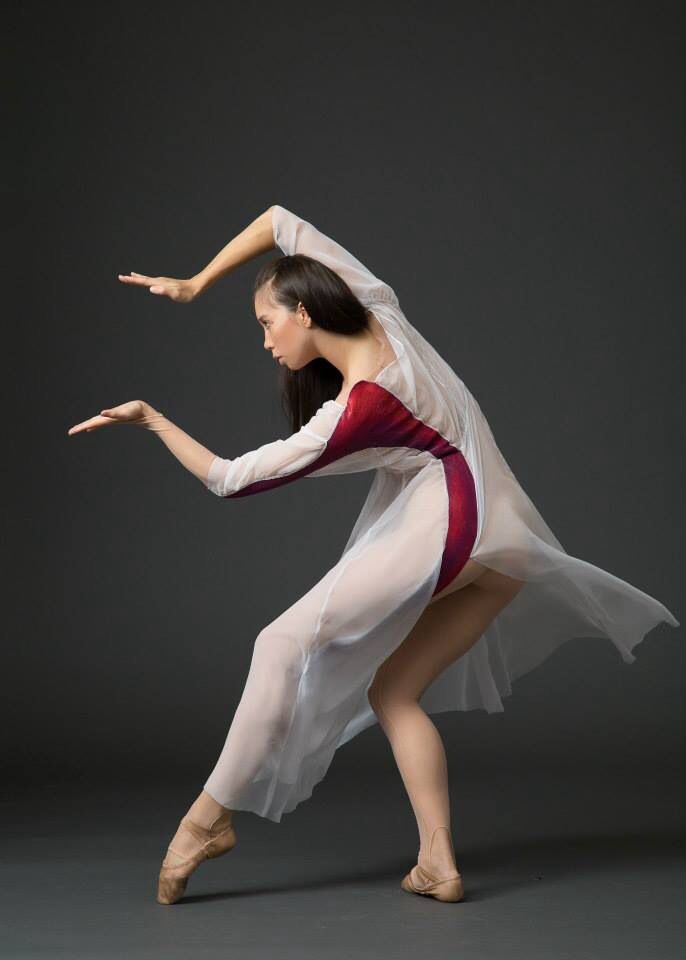 Cut features:
The main difference between a well-tailored dance costume and casual wear is that it is not
hinders movement. When tilting, raising arms and legs, the fabric does not pull anywhere, does not wrinkle, does not rise or protrude. If the fabric itself does not solve these problems due to elasticity, additional
are added when cutting
details - gussets (see figure 1). In the case when the gussets visually spoil the suit, sometimes the bottom of the armhole is left unsewn, which is also
gives freedom of movement.
It happens that you need to add elasticity on the back, so that when bending, twisting, nothing pulls. Then a special slot is made in the middle of the back (see Figure 2) - this is a fold on the fabric or a cut, which, thanks to a special "patch", looks invisible.
Expert comments:
С.Ф.: I try not to make suits with sleeves for myself, there is an interesting alternative - long gloves.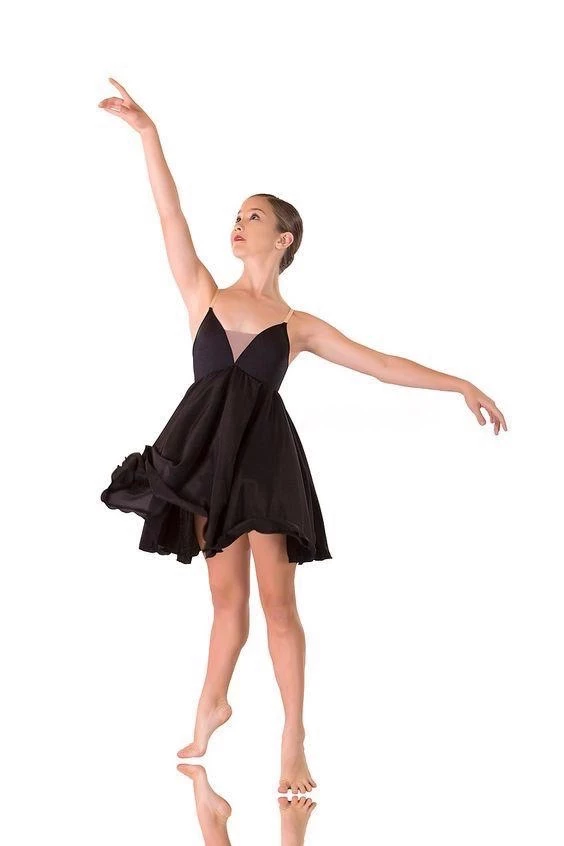 If the order is for a suit with sleeves, then I do not insert gussets, the elasticity of the fabric is usually enough. But the pattern itself in the armhole should be made as accurately as possible so that the fabric does not stretch at a distance from the armpit, but also does not tighten the shoulder. When sewing overalls, you should not choose styles with a front seam: it does not allow you to sag in the back and unaesthetically divides the bikini area in half.
VD: Since a professional fashion center sews costumes for my team, at first I encountered the fact that they fit the costume perfectly to the body ... And after six months it becomes small for the child! Therefore, now we definitely make a margin on the leg and sleeve, we do not strive for a perfectly fitting option, since children often have to wear someone else's costume (when one child replaces the missing one), and the figures of all children are different.
Fittings, fasteners, decorative elements
Where to place the clasp? Ideally, nowhere.
If you cannot do without a fastener, you need to choose a place where it will not interfere. Perform a somersault - discuss with the master that you can not place the clasp on the neck or back, there are supports - the clasp on the side seam is also unacceptable, etc. The same applies to decorative elements - rhinestones, sequins, beads, etc. The main thing is to select high-quality accessories that will withstand repeated increased loads on the product.
Expert comments:
E.D.: If you have to make fasteners, then buttons, buttons, and hooks are suitable. It is desirable to alternate the hooks by the sides (so that not all the hooks are on one side, but the "hooks" on the other, otherwise there is a risk of unfastening). We use zippers in the most exceptional cases: secret zippers break very often, and if the children are small, they pull the lock, holes remain. Tractor zipper is more durable, but it is rather rough in appearance and uncomfortable to the body.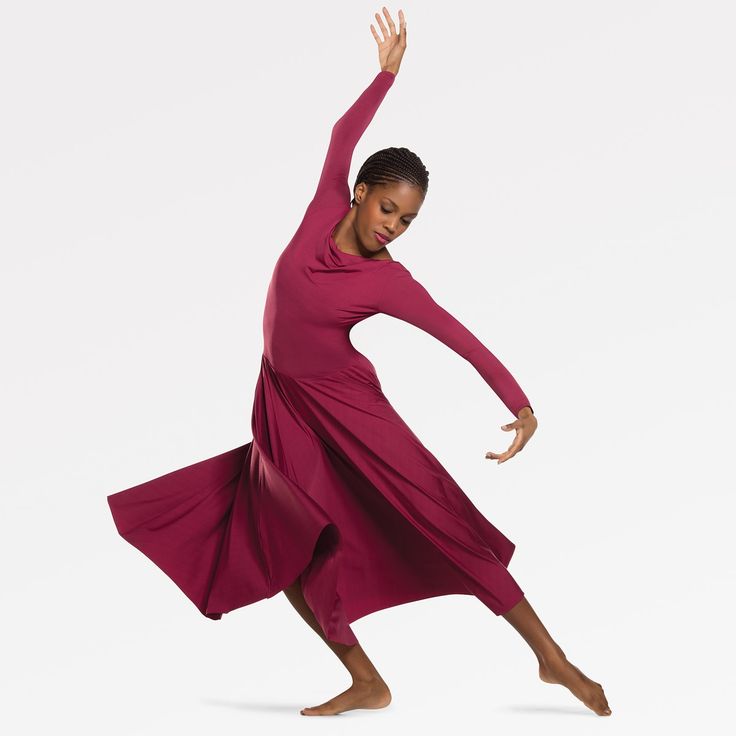 If we talk about rhinestones - definitely sewn on! Glue then on the stage will have to be collected.
S.F.: For me, the most comfortable type of closure is the "drop" on the button on the back. In gymnastic suits, a huge number of rhinestones (up to a thousand) are used. It is clear that such a volume cannot be sewn by hand, so adhesive ones are used. I use hot fix rhinestones: if the quality is good, then they hold tight and do not fall off even after machine washing. Also, the usual sequin braid is used to finish the costumes, but it does not stretch, and in order to maintain the elasticity of the costume, it is necessary to sew it not in a straight line, but in a zigzag or wave-like manner.
To summarize:
Your task as a customer is to give the master the most complete information about how the suit should look and what properties it should have. To do this, it is necessary to present the performance in all details - take into account all movements, movements, hairstyle, lighting, interaction with props, scenery, etc.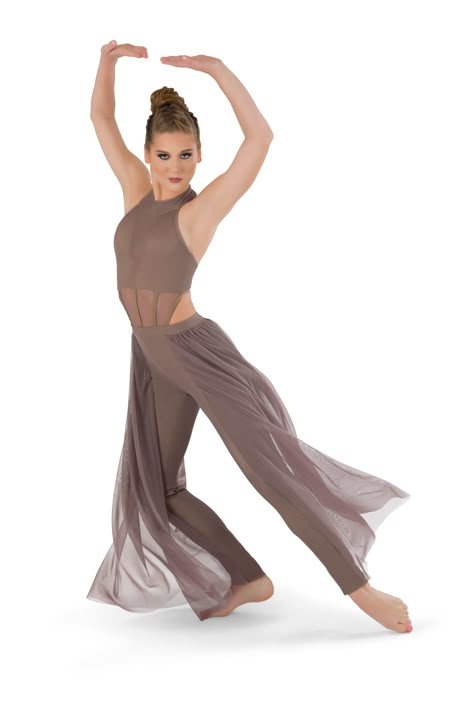 You also need to remember about safety, convenience and choose high-quality fabrics and accessories so that the suit can withstand all the tests and not let you down at the most crucial moment.
We wish you beautiful and successful performances!
Adelya Rakhmatulina
Secrets of the stage costume Online publication "Elements of Dance"
Outward entourage of dance performances for many is not the last argument to start dancing. A stage costume is a pass to the world of beauty and harmony for some, an opportunity to create a certain image for others and a way to show the dignity of your figure for others.
Choosing a dance costume is not so easy. It is not enough just to buy a beautiful dress. In each dance direction there are unspoken requirements for clothing, and in sports ballroom dancing there are strict rules at all. On the one hand, it is necessary to focus on them. On the other hand, you need to know a few secrets that will help you choose a costume that is ideal for the place, dance and person.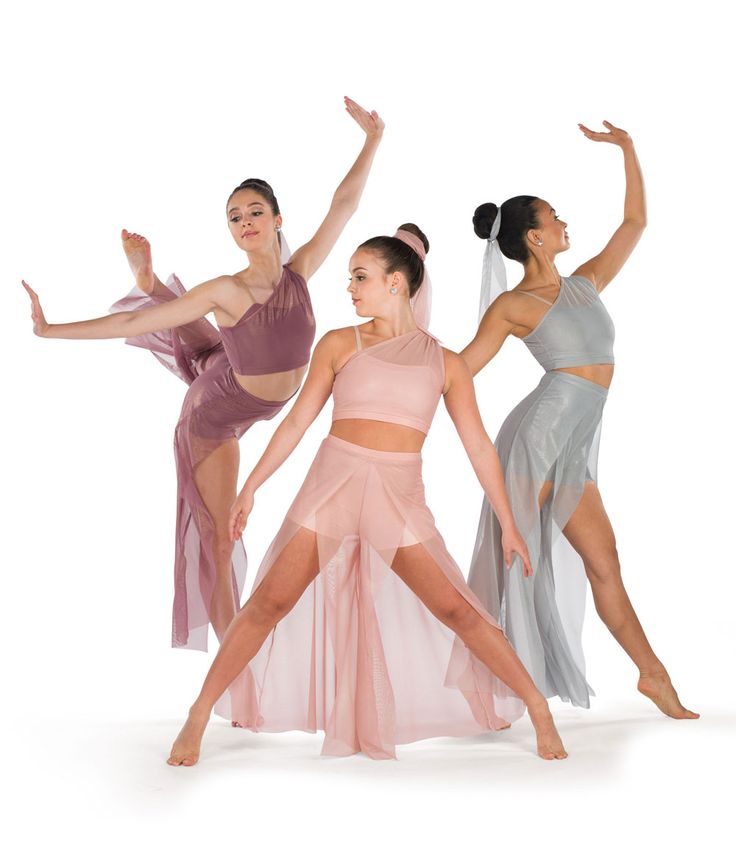 Is it important that the suit fits?
The stage costume has several tasks: to match the character of the dance and its style, to help reveal the intended image, to draw attention to the performance and make it more spectacular and memorable, to hide figure flaws and present the dancer in the most beneficial way.
There are many peculiarities in dance culture. One of them is the use of special clothing during the performance. Each direction has its own model range, traditions and even colors. Therefore, we so easily distinguish a representative of one dance style from another. Agree, it is difficult to confuse a b-boy with a classical dancer. Modern dances are strikingly different from ballroom or classical dances, not only in music and a set of movements, but also in clothing. Each type of dance involves the use of different fabrics for the stage costume and different shoes. Tango or waltz costumes have nothing to do with hip-hop clothes.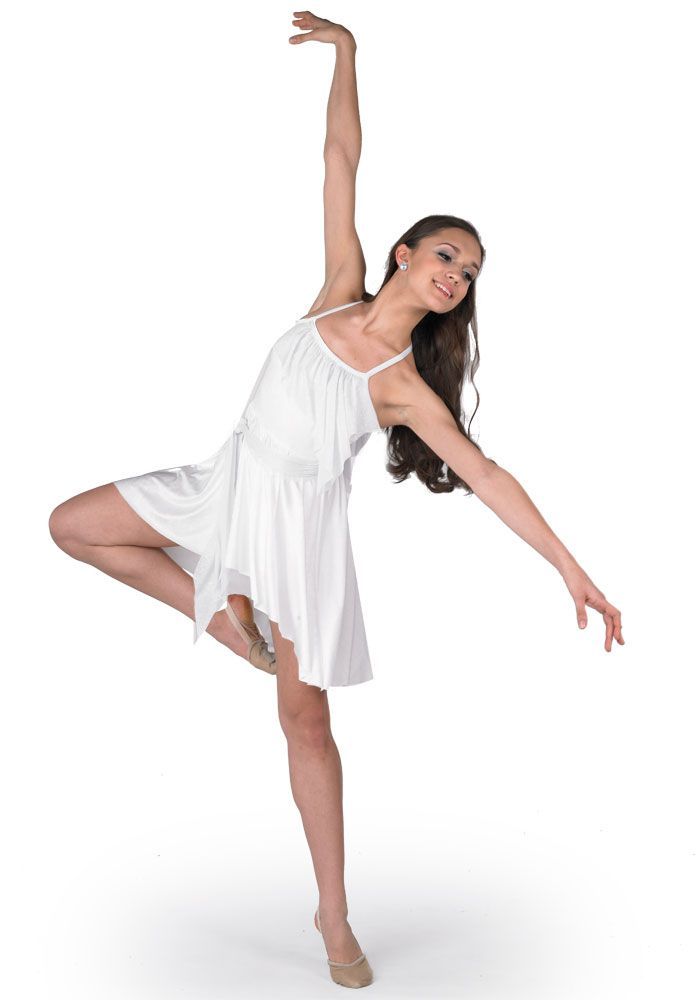 The fabrics from which the outfits for oriental dances are sewn are completely different from the materials for go-go or, even more so, from the notorious jeans.
- Why does the stage costume have such a pronounced character?
- Women's and men's dancewear is part of the culture of the people, has its own history, closely related to the history of dance, its aesthetics and philosophy.
A bit of history
Take, for example, costumes for ballroom dancing. The history of the dances themselves began when interest in Latin American culture arose in European countries. Prudish England and frivolous France unexpectedly discovered a lot of interesting things in women's clothing, customs and culture of Latin Americans. And they found that the emotionality of their dances, plasticity and powerful energy deserve the closest attention and imitation. Having set the standards for ballroom dancing, Europe and the clothes for them were scrupulously designed, combining their own conservatism with the characteristic features of Latin American culture.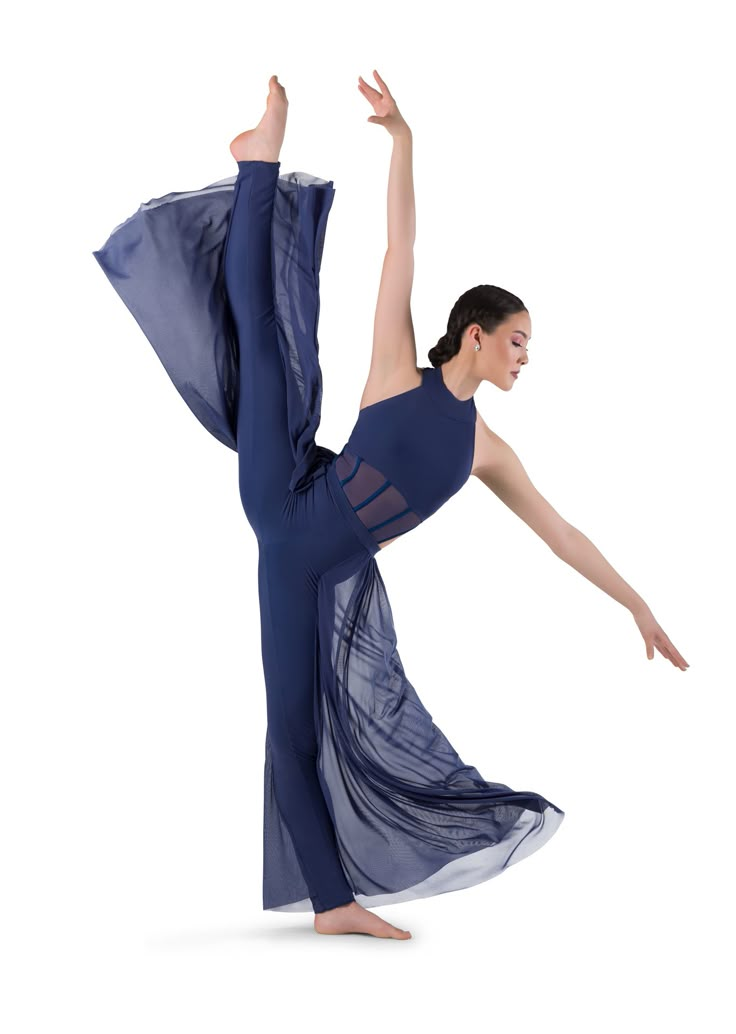 Everything was carefully thought out: from styles to accessories.
The European costume for a partner was originally a short dress with a fluffy skirt. Light, airy fabrics were used for dresses, and nylon petticoats were used to preserve their shape. The costumes were decorated with sequins and embroidery. However, it was uncomfortable to dance in them, and European dancers very quickly realized that such clothes were not suitable for performing a fast dance. It was extremely inconvenient to take a quick step in it. The skirt, over time, became longer and more adjacent to the silhouette. But, the style lasted long enough - from the 20s and up to the 60s of the twentieth century.
Dresses, expanding to the bottom, appeared only in the early 90s. A long, flared skirt was sewn with frills and numerous frills, and to give shape, they were equipped with a petticoat with a fishing line. It turned out that feathers also hold the shape of a long fluffy skirt well, so they were often sewn on the bottom of the skirt.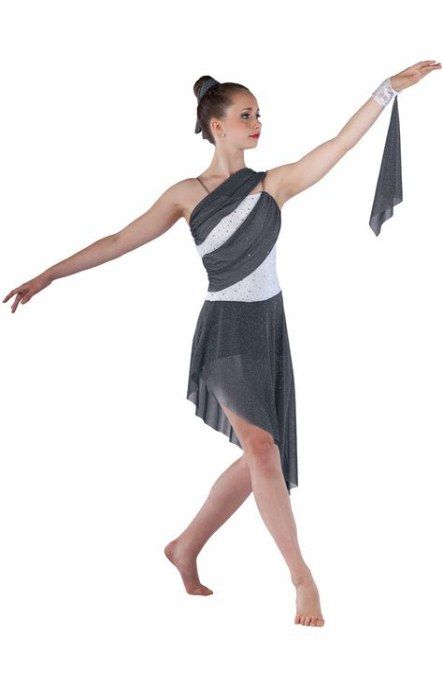 The most luxurious were considered ostrich feathers. Later, plumes were preferred to feathers.
And only recently the skirts of the partners have become as narrow as the performance of sports dance generally allows. Costumes were decorated with patterns of beads, embroidery and faceted stones.
The secrets of a spectacular ball costume
Preparing a suit for modern competitions is a very responsible task. The partner's dress plays an important role in highlighting the couple not only "against the background of the parquet". Since men's costumes are mostly the same, the entire responsibility for attracting and holding the attention of spectators and judges during those 2 minutes that the dance lasts lies with the partner's dress.
The choice of dress for performances largely depends on the rating of the competition. You cannot enter a prestigious competition in a cheap dress, this is considered a violation of the rules.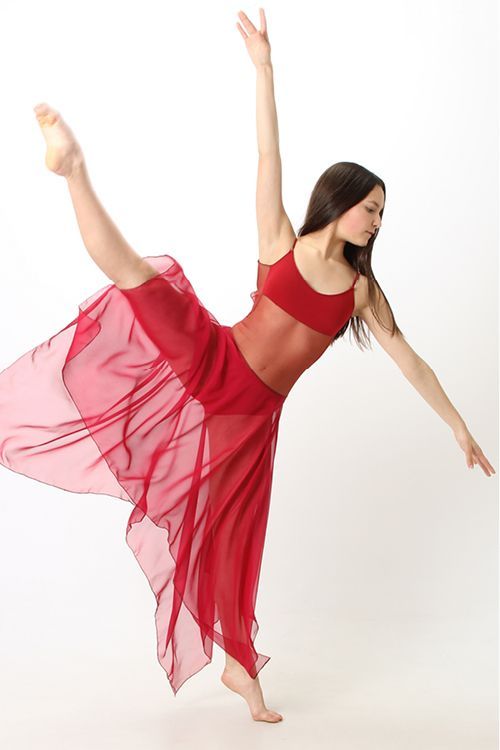 The dress for the European program consists of several layers. The wordy skirt reaches full length (that is, to the ankles). The dress can have not only narrow sleeves, but also "wings", and also be decorated with a train. Shoes must be matched to match the dress and decorated similarly to it in order to complete the set. In adult groups, it is allowed and even encouraged to decorate the dress with stones and rhinestones so that it sparkles under the bright beams of spotlights. Many dancers prefer to sew costumes for performances on their own and, with a certain talent, the most inimitable, unique things are obtained in this way, since the dress fully reflects the face and taste of the dancer and is distinguished by an exclusive design. Ballroom dancing provides one of the few opportunities for a woman to wear a gorgeous, feminine, flamboyant dance dress.
The main nuance is that the partner's dress for the European program must exactly reflect the style of the whole couple.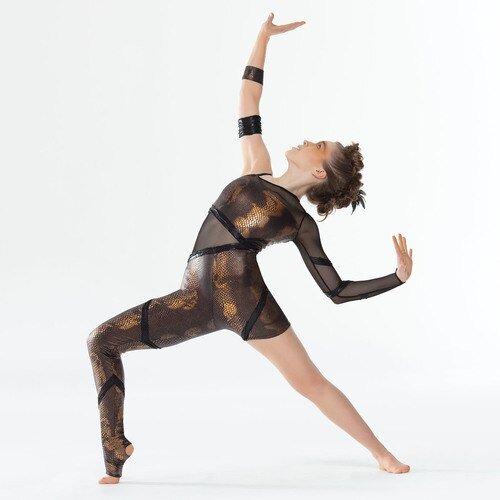 If a couple is characterized by a smooth "English" performance, then a dress in the Spanish or gypsy style should not be chosen. This is where a classic dress comes in. A more temperamental "Italian" style will also require an appropriate style of the competition costume.
The main choice for the standard partners have to make from 5 styles:
Regular fit with year-round skirt. The most popular and common style, as it fits almost any figure and type. As a rule, plain fabrics are chosen for classic dresses or they are combined in similar colors. The basis of the silhouette is a strongly flared year skirt. The main fabric in it is combined with wedges from more airy, lighter fabrics. There are a lot of variations of the top of the dress. It can be a short open bodice with straps. The neckline should be shallow, or it may be a fitted, full-length dress with long sleeves. The bottom skirt can be decorated with feathers, rhinestones, voluminous ruffles, or not decorated at all.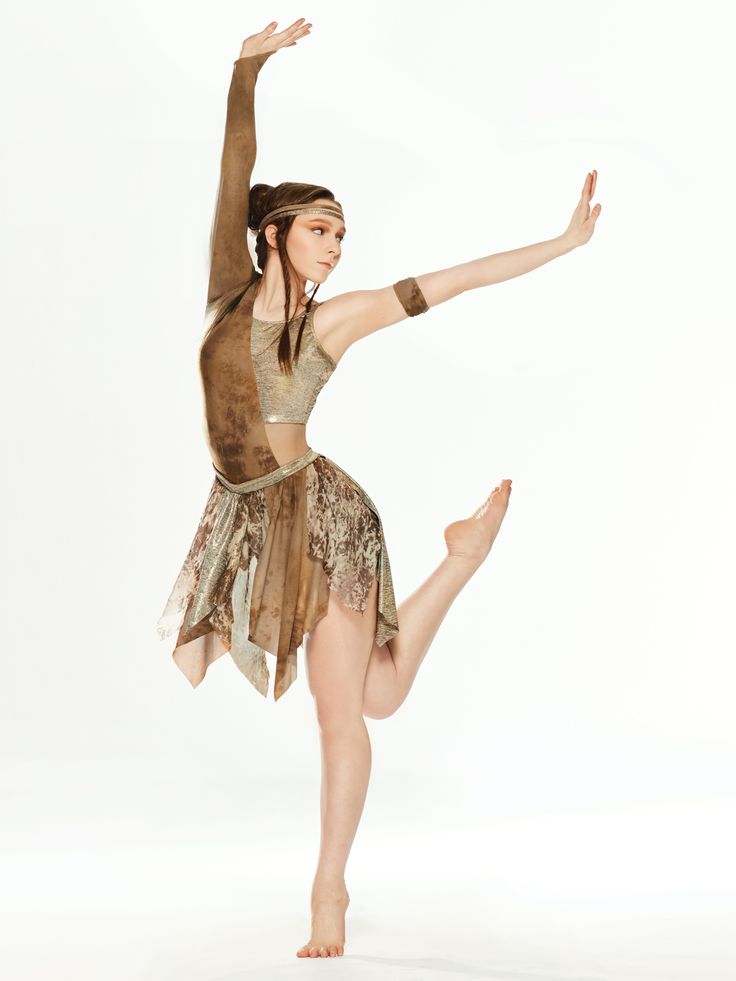 Very showy dresses in Italian/Spanish style look great on temperamental brunettes. A dancer in such a dress is inevitably associated with Carmen. Characteristic features of the costume are lacing, corset, flounces, frills, lace and colors - red, black and white. A dress in the Spanish style should be with a V-shaped classic neckline on the back, with sleeves or even a stand-up collar. The image of a burning Spanish woman must be supplemented with an appropriate hairstyle, makeup and jewelry.
Many performers love gypsy style , which also suits mostly brunettes. Gypsy-style dress is made of fabric in a small floral pattern. Colors are black, red and purple. The peculiarity of this style is that the main fabric of the bodice covers the top of the skirt of the dress. Sleeves can be fitted or voluminous.
Drop-top dress. In this cut, the elongated bodice flows smoothly into the skirt, or the skirt is simply inserted into it with wedges.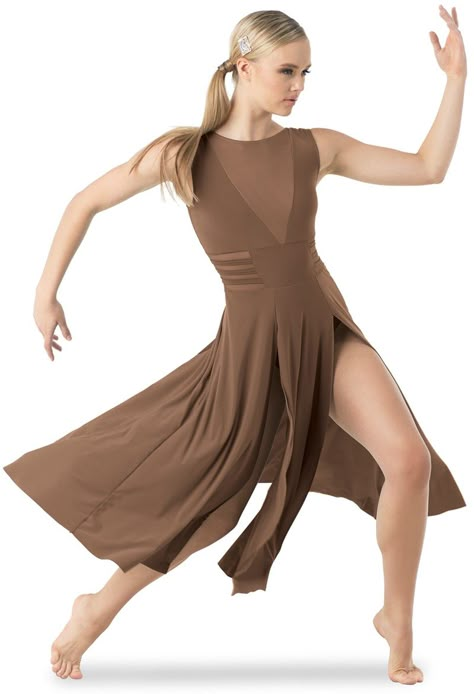 As a rule, in this style, the bodice of the dress should be different from the color of the skirt or be with a large pattern. The cut is "uncomfortable" for those partners who are tall relative to their partner and thin, as the elongated bodice visually stretches the figure.
Another style to be careful with is high waisted dress . It is far from suitable for everyone and is more often chosen by partners, much lower than their partners. For such a dress, you must have an impeccable posture and a proportional figure. If there is even a barely noticeable stoop or the shoulders are a bit wide, then the dancer will look like a woman in an interesting position. However, if there are no such problems, then a rather rare style will favorably distinguish a couple from the rest. As a rule, the most striking detail of such an open-top dress is the ornate belt located under the bust.
For the Latin American program , dresses of a completely different kind are selected.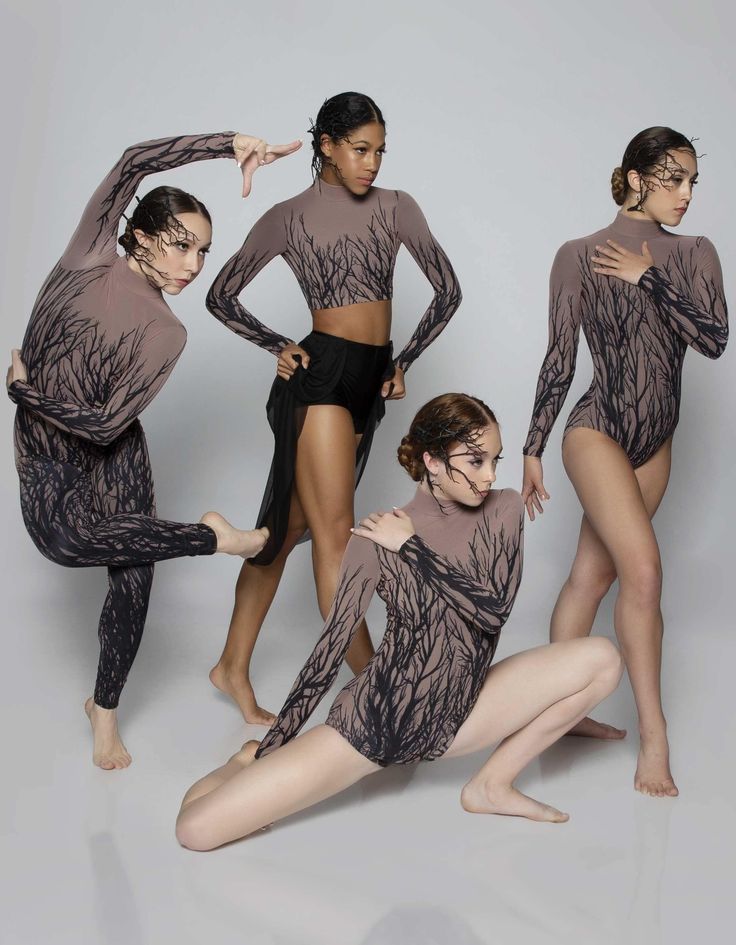 They are united by seductiveness, emotionality, brightness and eroticism. The dress is required to emphasize the dynamism of the dance, which is facilitated by moving elements (fringe, frills, asymmetrical bottom) and a shortened length. The style of the dress, its decoration and color are dictated by the current ballroom fashion. Due to such subtlety as color, professional dancers can change costumes dozens of times during the year.
The color of the partner's dress largely determines the impression of the whole couple, so you need to choose it wisely. While adhering to fashion, you still can't go against your personality and you need to focus, first of all, on colors that suit the type of appearance, and also take into account the structural features of the body and posture.
So, bright "felt-tip" colors (orange, lemon, light green, raspberry) are not for everyone. They can both add temperament to the partner and "kill" her individuality, draw all the attention to themselves, leaving no chance to appreciate the character and style of the dancer herself.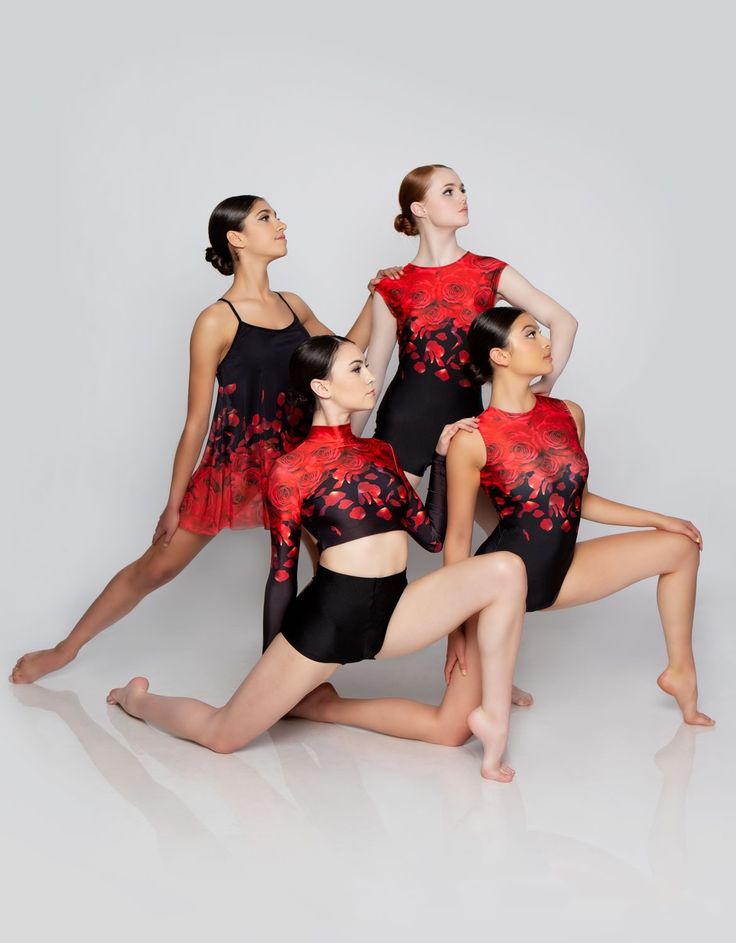 Red, on the contrary, suits almost everyone, both brunettes and blondes, girls of a dense physique and thin ones. But, because this color is so versatile, it is also the most loved and chosen often. Therefore, having decided on a red dress, you run the risk of getting lost on the floor among the ladies in red. In qualifying rounds, this is not particularly beneficial. Although there is a way out. The designer can find the original model and choose an unusual shade of red, since there are many of them, as well as add interesting details to the dress.
One of the most capricious is orange. It is suitable only for partners of the oriental type, swarthy brunettes with bright makeup. Therefore, it is rarely chosen for younger groups of dancers. But for adult skinny girls, orange can be used to give the illusion of volume.
Peach, yellow and yellow-orange shades look good on almost everyone. But especially they go to slender blondes with different eye colors and skin types.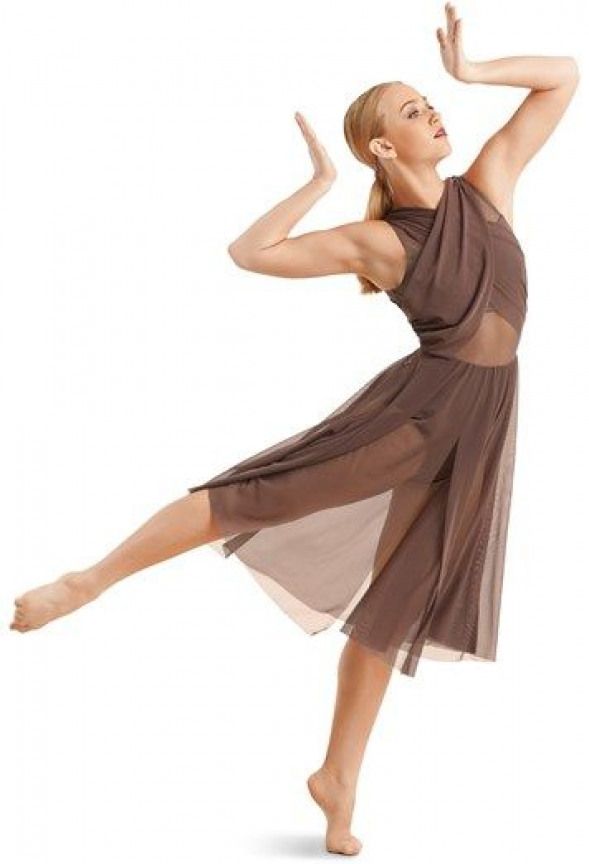 Raspberry and purple can be chosen for partners with a bright appearance and temperament. Green and blue are very expressive. Green "emerald" is universal, but other shades of green need to be selected individually. Blue, being a cold and conservative color, suits many people and looks great in competitive dresses.
But black and white colors are rarely chosen. Black is too strict, white is not practical.
When choosing the color of the competition dress, it is important not to make a common mistake - you cannot choose colors that are close to the color of the parquet. Sandy, beige, brownish shades are good on their own, but on the floor they make the partner faded and invisible.
It is necessary to look for your color thoughtfully and it is better to resort to the help of a designer.
bellydance costume, what to look for
Any dance costume should be comfortable and reliable.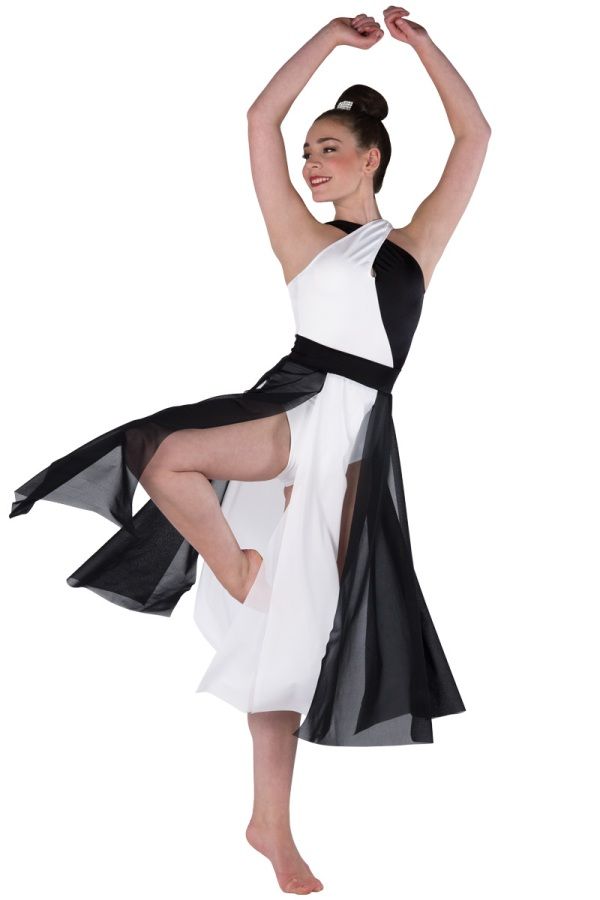 Not in the sense that it should be as strong as body armor. It will be enough that the suit is made of durable fabrics and tightly sewn. Indeed, in the dance the dancer moves (strange, isn't it?) The straps can break off and the seams come apart, in general, during any dance. But oriental costumes are distinguished by the fact that thin and capricious "creeping" fabrics are often used for them.
Rule one - it's better not to buy costumes for bellydance in resort towns in tourist shops. Behind external beauty, low quality is most often hidden here. If you are lucky, then such costumes will "crumble" not during the dance, but after the first wash. Make your choice in a specialty store or have a custom-made suit.
Please note that the quality of Turkish oriental dance costumes is better than that of Egyptian ones. At the time of purchase, be sure to check the presence of a wire frame in the bodice. Without it, the bodice will lose its shape very quickly. The size of the cup should fit you perfectly, only then the dance will look great.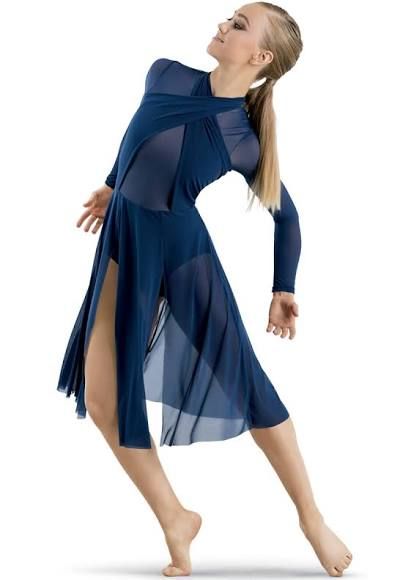 An important detail in oriental costumes is the quality of fastening of finishing materials. If sequins, rhinestones, pebbles and beads are not firmly fixed, then from the characteristic dance movements they will crumble in front of the audience.
When choosing a belt for bellydance, it is very important to evaluate its weight. It is he who creates the load on the muscles during the dance. The more weight - the more serious the load, however, a belt that is too light does not make it possible to feel the work of the hips.
Modern dance costumes: stage wear or everyday wear?
Modern dance is different in that most dancers do not separate the style of their daily life from the chosen dance style. Accordingly, they accept and love the style of clothing that accompanies this direction. In fact, it is not only a stage costume, but also everyday wear. Jerk followers wear skinny jeans and bright accessories, C-Walk is distinguished by plus size clothing, white t-shirts, plaid shirts, bandanas, hip-hopers look "baggy", and R&B accompanies glamour.