How to dance with techno music
Techno Dance Moves that Never Fail on the Dancefloor
Author : Skylar Schossberger
June 16, 2022
Let's be real. When you find yourself in a warehouse party, whether you're a seasoned raver or newbie to the scene, your body wants to move when you hear that four-on-the-floor techno pulse. Although techno dancing isn't classically defined in the dance world, its found a niche among underground partygoers. The dance moves can be as free and experimental as the underground scene itself. There's no judgement. Really, the only expectation is that you're able to let go of what others think and truly feel the music move your body in fantastic ways. If you need help getting started, then here are some dance moves that never fail on the dancefloor. 
Sign up to the 6AM Insider bi-weekly newsletter to keep up with the latest industry news, in-depth features & releases
How to Dance to Techno
Both the beauty and the curse of techno dancing is that there's no "right" way to move to techno.
It's very personal. Contrast, for example, dancing to different genres. The way your body will move to a dub techno track at 120 BPMs may be quite different from the way it responds to a mind melting acid techno track at 135+ BPMs.
The best course of action is to learn the foundation for dancing to techno. Once you've mastered the basics, you can add your own unique spin and begin free styling. Start by accustoming your body to the underlying rhythm. Sway your hips to the beat: "1, 2, 1, 2, 1, 2, etc." Tap your feet: "Left, right, left, right, left, right, etc." Once you feel confident that you've captured the rhythm, capture the textures of the track with your arms and your fingers. You can incorporate your entire body into the track, let the music take you to new heights. The key, at the end of the night, is to feel the track from start to finish. 
The March with a little bit of stomp pic.twitter.com/22MQiSZvp1

— Ryan (@Ryan18689138) May 5, 2020
Techno Dance Moves
As mentioned previously there is no right way to dance to techno.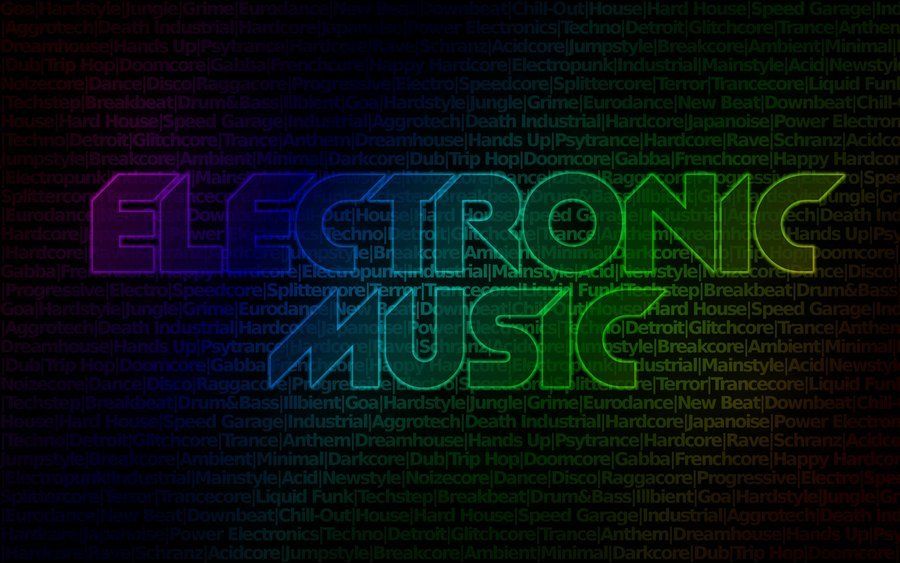 Get creative with your movements, dance is a powerful form of expression. Now there's no official names for these dance moves but "Das Techno Team" has thought up some great creative names of actual dance moves you'll typically find with techno parties.
The Italian Stomp
Here is a simple variation of basic feet stomping. You start with the sway of your hips and then you incorporate your feet. After you feel comfortable with this movement you can begin experimenting with patterns. Instead of going "left, right, etc.", consider changing the pattern. Double it up, "left, left, right, left, right, right, etc." Heck, triple it if you're feeling fancy. 
@electronicbeats Not me polishing up my dance moves for the next rave. @technoteam #technodance #technotok #dance #technomusic ♬ original sound – electronicbeats
The Royal Brexit Drop
Now that you've got your feet underneath you it's time to use those arms.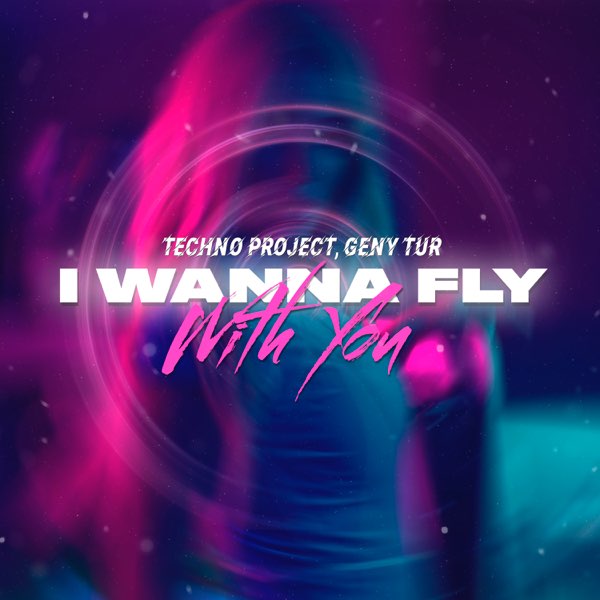 Fist pumps, wrist flicks, snaky arms… go full Gumby mode. Your hips and your legs can jack to the rhythm and the rest of your body can feel out the other elements of the track.  
@technoteam @pana.crush antworten #TechnoTeam and #Techno #Basics 13 #fy #fürdich #parati #рек #perte #pourtoi #paravoce #おすすめ #lernenmittiktok #TechnoTok #Rave ♬ Trepidation by Stan Christ TechnoTeam Cut – Das Techno Team
Sidewalk Voguing 
No techno dance guide would be complete without mentioning "voguing." Voguing or "vogue" is a kind of improvisational dance style influenced by the poses of models in fashion magazines. Whether angular and precise or slow and sensuous, this style of dance is about telling a story through movement. 
@technoteam #TechnoTeam with #Techno #Basics 3. 1.2 and the #Cross #Walk #Voguing #Hands #fy #fürdich #parati #рек #lernenmittiktok #TechnoTok #Rave #season ♬ Follow – Amelie Lens
5 Best Techno Dance Songs
Charlotte de Witte "Age of Love – The Age of Love" (Charlotte de Witte & Enrico Sangiuliano Remix) 
The original track "The Age of Love" by Age of Love is over 30 years old. It was popular in the nineties and continues to be a dance floor destroyer to this day. Charlotte de Witte and Enrico Sangiuliano's remix of the hit track is just as banging. The lyrics "come on, dance with me" beckon ravers to the dance floor to stomp to the heavy four-to-the-floor kick and lose themselves in the trance that is "The Age of Love."
Charlotte de Witte · Age Of Love – The Age Of Love (Charlotte de Witte & Enrico Sangiuliano Remix)
Joey Beltram "Energy Flash" – R & S Records
"Energy Flash" was released in 1990 to critical acclaim.
A definitive techno track during its time, the track sits nicely in any modern techno set as well (good music is timeless after all). Joey Beltram's song is minimal, yet playful. The 909 percussive elements frame Beltram's interlocking sonic patterns and lush string samples. This track is a dancer's dream, his infamous whispered "ecstasy" rolls over your body and hypnotizes it to move from start to finish. 
R & S Records · Joey Beltram – Energy Flash
Read Next: Acid Techno Guide: History, Artists & Classics
F.U.S.E. "Substance Abuse" 
F.U.S.E., aka Richie Hawtin, is a classic nineties acid track that produces full body spastik action.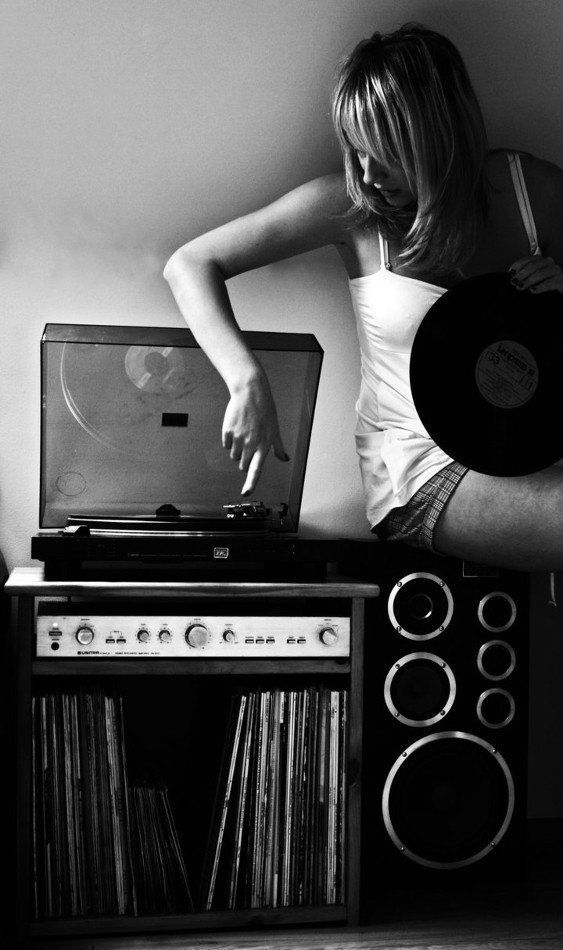 You can't help but rock out to the squelching 303. Turn the speakers up to max level, you're in for a trip. 
Richie Hawtin · F.U.S.E.: Substance Abuse (1991) PLUS8013
Darude · Sandstorm (Radio Edit)
Da Hool "Meet Her At The Love Parade" (Original Mix) 
"Meet Her At The Love Parade" references the Love Parade, a former German electronic dance music festival and parade in Berlin. This song builds up quite nicely, like a good party. The percussive elements are simple and layer well. But, the best part is the melody. It's introduced about a quarter into the song. Once you hear it, you're hooked. Commence the head bobs and hip sways. 
soundnavigator · Da Hool – Meet her at the love parade (Original full mix – 1997)
Jeff Mills "The Bells" 
"The Bells" by Detroit legend Jeff Mills is a techno anthem. The glitchy kick and playful percussive elements create a euphoric feeling. Its infectious melody compels the body to do as it pleases. Your legs will stomp to the rhythm and the rest of you will react to every sonic element in the track.
vincentimes · Jeff mills – the bells
Read Next: Fake It Til You Make It? Not So Fast, Jeff Mills on Keeping the DJ Artform Alive
A Raver's Delight
Movement is sacred.
It expresses emotion without words and propels us forward. Techno is special because it unites us to move together and dance. A raver's delight is knowing that no matter where you're from or who you are, we're all equal on the dance floor. We all share the same dreams, the same fears, and crave love and happiness. If and when you find yourself dancing to techno, dance like no one's watching. Freedom inspires others to move freely. 
Read Next: 15 Of The Most Popular Techno Songs Of All Time [1980-2022]
Techno Dance Music - Etsy.de
Etsy is no longer supporting older versions of your web browser in order to ensure that user data remains secure. Please update to the latest version.
Take full advantage of our site features by enabling JavaScript.
Find something memorable, join a community doing good.
(803 relevant results)
How to successfully dance a dance to a popular song
Rehearsal bases, dance halls, recording studios
in Moscow
How to successfully dance to a popular song
Many people are embarrassed to dance at a disco, preferring to sit at a table all evening and watch those who can move beautifully to the music.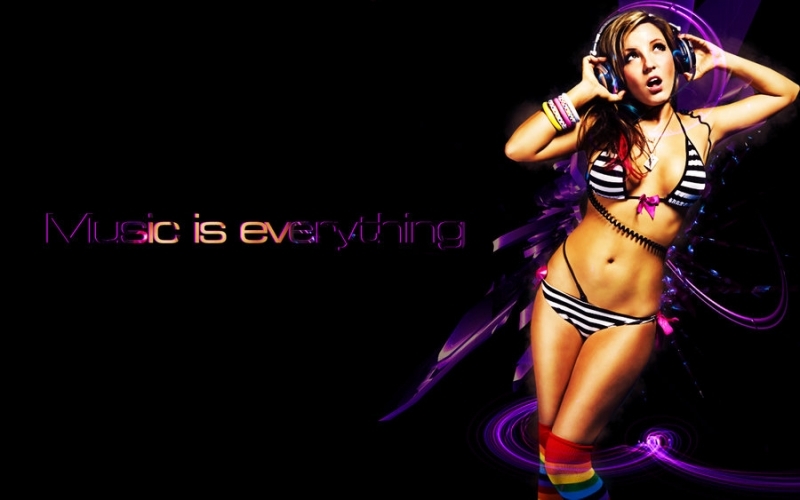 Some people just don't know how to dance and are worried they'll look awkward on the dance floor. Also holding back is the fact that modest guys and girls do not want to draw too much attention to themselves and are afraid to look stupid in the eyes of their friends. If you want to learn how to dance to a song, you should remember that, first of all, your movements should give you pleasure. Learn one rule - during the dance you should be pleasant and comfortable!
Pro tips: how to dance to any song
If you are studying hip-hop, then after a few months of training you will have no questions about how to dance a dance. The movements and combinations of this direction are universal and suitable for any music - you can move plastically to all rhythms.
Let's listen to the advice of experienced teachers:
1. Dancing is a state of your soul, so you don't need to immediately demonstrate all the movements that you have learned on the dance floor.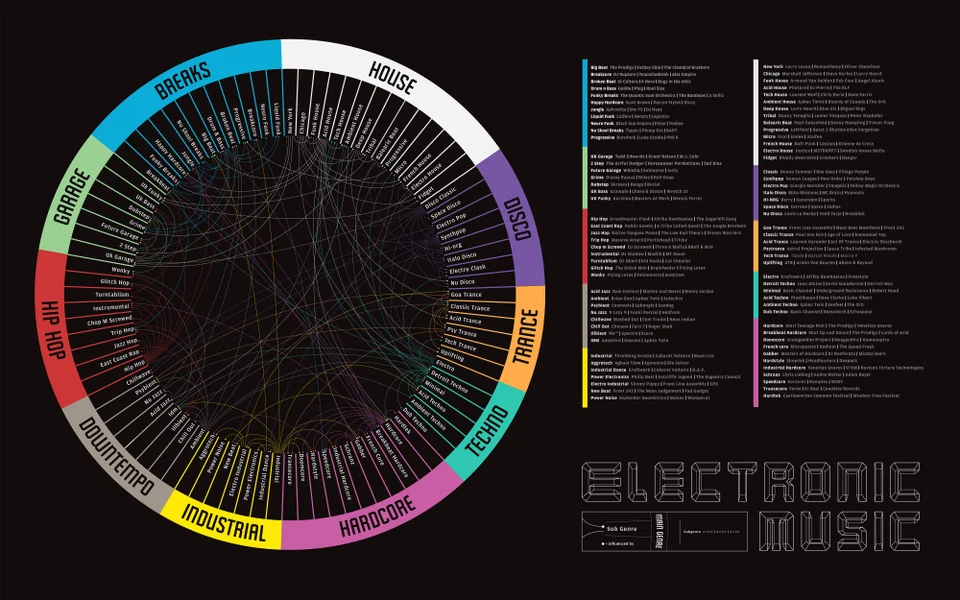 2. We carefully listen to the rhythm and try to intuitively catch which link suits the music playing at the moment.
3. The whole body should be involved in the dance: the movements will be more harmonious if the body, legs and arms are skillfully combined.
4. An important rule is to completely relax! Dance is not a defense of a thesis, but an expression of an emotional state and mood. Catch the rhythm and enjoy the process. No need to think about what others will say about you - everyone comes to the club to relax and enjoy, not to criticize.
5. If you do not understand how to dance to a song, then remember the rule: it is important to listen to the music and move to the beat. Club compositions are not difficult, so everyone can dance naturally and naturally.
6. Basic movements are available to everyone - you can master them in a short time, easy to remember and repeat.
7. The most important thing in dance is your emotions, drive, energy.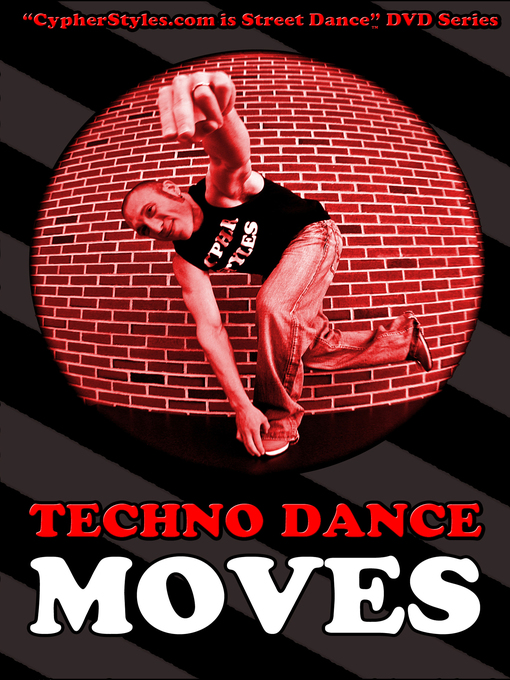 Technique is not as important as the mood of the dancer and the pleasure that he gets while charging those around him. If you are relaxed and enjoy the process, people will admire you.
Dance culture is represented by a mass of styles and trends. To learn how to move beautifully, sign up for classes with experienced teachers or use video tutorials.
How to dance a fast dance beautifully
This question worries insecure guys and girls who are embarrassed to go to the dance floor. Club music has fast rhythms, so it takes time to learn how to move your arms and body. If you decide to practice on your own, then you will need an hourly rental of a dance hall, where you and your friends can rehearse movements and combinations.
Nightclubs and bars in St. Petersburg
Luxury, trash and just good places with a dance floor - we have collected all this in our selection.
Several legendary clubs have recently closed in the city.
The dance party tearfully recalls parties at Animal Farm and K-30. But there are still places to visit in the city. We talk about establishments where they not only dance, but also drink interesting cocktails. And generally drink.
---
Music: pop, r'n'b
What to drink: cocktail classics Lemon Pie (850 ₽), Fiero Tonic (950 ₽), Mai-Tai (1050 ₽).
Entrance fee: paid
At the beginning of summer, a large-scale art deco Ibiza nightclub was opened on Sadovaya Street with references to the film The Great Gatsby in the interior. The establishment is open on weekends. Face control is strict, they also look at clothes. Money is taken from everyone at the entrance, but there is a cool bonus for girls: the fee turns into a deposit at the bar. Inside, various entertainment awaits guests: show programs from the Ibiza team, performances by DJs from all over the country. Often you can get to the sets of club music stars.
Ibiza
st.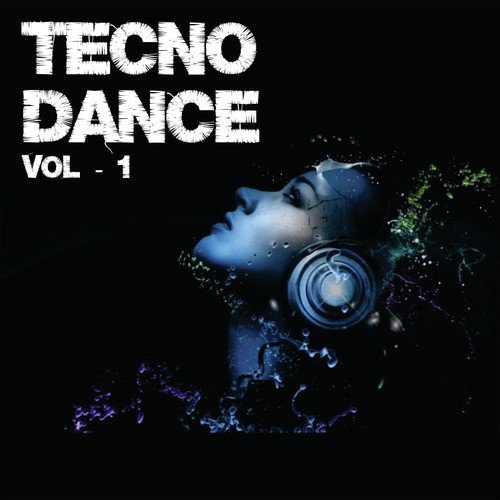 Sadovaya, 12
Gostiny Dvor, Nevsky Prospekt
Go to the institution pageGo to the institution page
---
Music: techno, dance music
gin, lemon juice and almonds (650 ₽), Cosmopolitan (600 ₽).
Entrance: free
The Tsinist restaurant on Poltavskaya street has recently opened a secret club with a separate entrance. Secrets only works on weekends. The main secret of the place: a lounge area with non-tobacco steam cocktails. If you are not in the mood to dance yet, you can sit at the bar - it is excellent here. Guest DJs are responsible for the music. Secrets hosts Locals parties where local artists come to play. The bar list includes author's and classic mixes, strong alcohol and wine. By the way, it's good.
Tsinist
Poltavskaya St., 7,
Square Square, Mayakovskaya
to the institution page
---
Music: Pop 9000
, Drinking: Commerce Roze: Commerce Roze strawberry cordial and pink sparkling (1100 ₽), Pomegranate Sour on gin, pomegranate cordial and sparkling (700 ₽), Yuzu Negroni with vermouth, sake, bitters, gin and yuzu (800 ₽).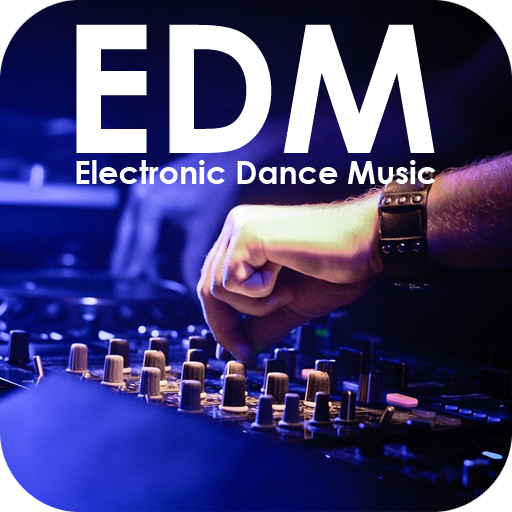 Entrance: on weekends there is a deposit subject to concerts, the rest of the time - free of charge.
The name of the restaurant speaks for itself: you should come here to dance to live music and drink pink still and sparkling wine from a wide selection. On weekends, chamber parties are held here. Russian stars are often invited to perform. Perfect for women's companies.
Roze & Dance
st. Engineering, 13
Gostiny Dvor, Nevsky Prospekt
Go to the institution pageGo to the institution page
---
Music: pop, r'n'b, dance
What to drink: classics like Long Island), American Pie (450 RUR) (450 ₽), Russian Shot in the form of a set of four shots (700 ₽).
Entrance: free
A large company or after party after the main party can visit Lomonosov Bar together. The institution has three floors, where they play different music until early morning.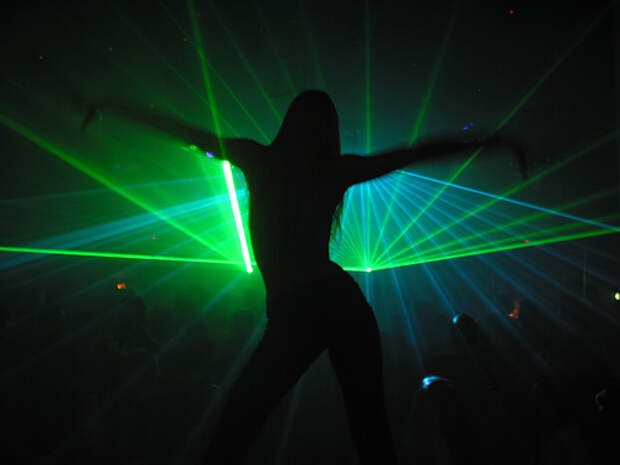 So anyone can find a dance floor to their liking. Cocktails are good too.
Lomonosov Bar
st. Lomonosova, 1
Nevsky Prospekt, Gostiny Dvor
to the institution page to the institution page
---
Music: Russian and foreign pop
What to drink: Maya Plisetskaya's copyrights on Ginas, Dzhen Lycker and Sirope from passionfruit (204 ₽), "Winter Dreams" with blackcurrant vodka, banana liqueur and blackberry syrup (214 ₽), gin tonic (150 ₽).
Entrance: a minute of stay on Fridays and Saturdays costs four rubles, and on other days - three.
In the summer, the bar with parties and karaoke moved to a spacious building in the Palkin mansion on Nevsky Prospekt. Now it's more like a nightclub, but it hasn't lost its bar vibe. Here, they still turn on popular music, and from the dances, the floor literally shakes. A separate room has been equipped for karaoke, and for those who want to check it out, there is a large open terrace overlooking the Nevsky.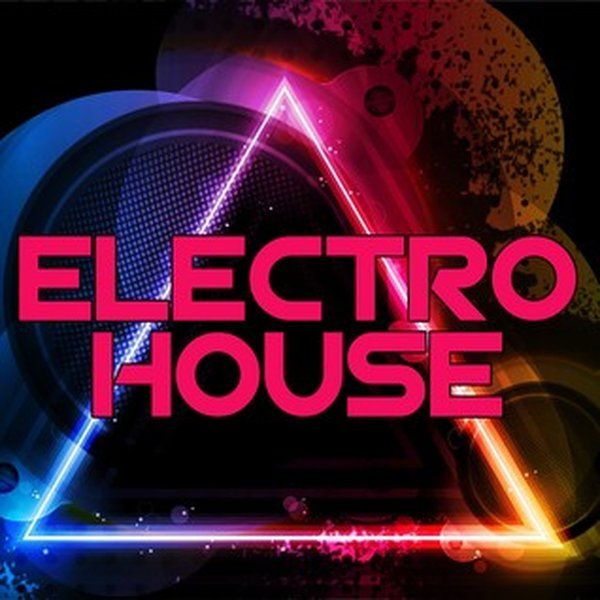 Commode works in the self-cost format, and drinks in the bar are poured at cost. In short, the format is extraordinary.
Commode
Nevsky Prospekt, 47
Mayakovskaya, uprising Square
to the institution page
---
elderberries and aloe (500 ₽), Carnaval with tequila, tonka beans and lime (550 ₽), Cosmo with bourbon, orange liqueur and raspberries (550 ₽).
Admission: free
The Flamingo dance bar from the Pio Nero team has recently opened in the Istkabel space. In the summer, parties were held here on the veranda, and now you can dance to high-quality techno music inside the institution, where there is a club space with a separate bar. If you are tired of loud beats and want to take a break in a relaxed lounge environment, go to the bar and order cocktails.
Flamingo
Leather line, 34
Vasileostrovskaya
Go to the institution pageGo to the institution page
---
Music: pop, r'n'b, techno , tequila on cherry (250 ₽), aged rum on pomegranate (300 ₽).
Entrance: free
Probably the most unusual guest in the selection. Yes, they also dance in the cheburechnaya, and not nearly as bad as one might think. On weekdays, you can come here for a couple of juicy chebureks, and on weekends feel free to go to a party with homemade tinctures. The audience is going, one might say, bohemian (it's in a cheburek shop!) Some parties have face control, so you need to behave decently. Different DJs are invited, for example, in Larisochnaya on Petrogradka you can often find techno or r'n'b adherents.
Chebureks and a glasshouse near Larisa
st. Kronverkskaya, 7
Gorkovskaya
Go to the institution page0069 What to drink: shots (200 ₽ each) Chanterelle with vodka, banana and pineapple, Gennady Vasilievich with vodka, elderberry and secret bitter, Mishka with sea buckthorn tincture and blackcurrant.
Entrance: free
A year ago, the cult bar from the creators of the restaurants Society of Clean Plates moved from its old place on the embankment of the Fontanka River to Konnogvardeisky Boulevard.
Now there is much more space in Mishka, there is a spacious dance floor and an area with tables for respite after dancing. The bar card has not been changed, there are still local hits - "Lemon Pie" and "Caipiroshka" (450 ₽ each). And the bar is also famous for its shots, in which they do not skimp on strong alcohol.
Mishka BAR
Konnogvardeisky, 4
Admiralteyskaya
to the institution page
---
Music: Pop, Disco, Techno, Dancing
0 9000 9000
what (490 ₽ each) "Chaykina" in honor of the singer Tosya Chaikina, Itallika, Union Special — ask the bartender.
Entrance fee:
Another legendary place has been operating on Liteiny Prospekt for several years. Parties at the Union bar take place every weekend, the entrance there is paid. Petersburg DJs are responsible for the music, but sometimes there are interesting guests from other cities. The institution has a backyard where you can catch your breath after dancing or just chat with new acquaintances.