How much does it cost to rent a tent and dance floor
How Much Do Wedding Tents Cost?
Dreaming of a garden wedding? While the great outdoors can make an amazing scenic backdrop for your wedding ceremony or reception, if your wedding venue requires a tent (or if you need one for a weather backup plan) your wedding tent costs can add up quickly. Those added dollars can put your dream wedding venue over budget if you don't plan accordingly. So, just how much do wedding tents cost? I've included some general prices below to help get you started as well as questions you should plan on asking a prospective wedding tent company (as well as your wedding venue). There are also easy ways to save A LOT of money when it comes to wedding tent cost, so read on!
SEE MORE: The Biggest Wedding Trends We'll See in 2020
What You Need to Know When Figuring Out Your Wedding Tent Cost
Wedding Tent Type:
The first thing you should know is that wedding tents are basically broken down into two different types: pole tents and frame tents.
While the materials they are made out of as well as their overall shapes/designs can vary widely, you can get a better idea of the style of tent you're looking for by deciding which one of the two you like better. Here are the basic differences:
Pole tents: These tents typically go on grass since they have to be staked. They have at least one center pole but can often have several (which many couples decorate with fabric, flowers/vines, or other materials).
Also Read: How to set up a honeymoon fund guests will appreciate
A pole tentA pole tent with french window side walls
Frame tents: A frame tent is more versatile since it can go on multiple surfaces (including grass, asphalt, concrete or a deck). Since there are no poles inside the tent, it will give you more square footage inside since you don't have to plan your seating around the poles.
A frame tent with french window side wallsA clear-frame tent
Also keep in mind that Sperry Tents—a pole-style tent made of  sail-cloth fabric vs.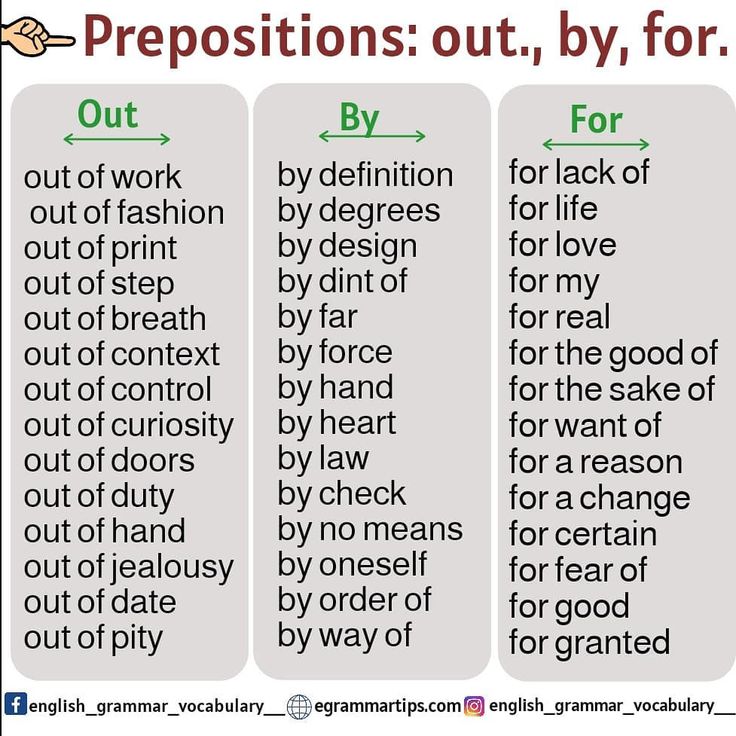 a traditional vinyl—are pretty much in a category of their own. While you might prefer one type of tent over another, you will have to go with the wedding tent type that works best for your space. For example, tent frames are best for narrow spaces, whereas pole tents work best for spaces that are at least 30″ wide.
A Sperry Tent
Wedding Tent Size:
There are a ton of formulas out there to help you determine what size tent you'll need, taking into account what types of tables you'll have (square or round), and whether or not you'll have a dance floor among other considerations. However, I wouldn't get too wrapped up in that considering you'll most likely get all of that information from the tent company during your first meeting/call.
However, so you have an idea below are general size requirements you can expect to use for pole tents:
Up to 100 guests – a 30×60 pole tent
Up to 140 guests – 40×60 pole tent
Up to 200 guests – 40×80 pole tent
Wedding tent chandeliers by Illumene
In addition to your basic wedding tent structure, you'll have to decide which of the following additions you'll need:
Flooring
Side walls
Liners/Draping
Lighting
Heaters
Fans/AC
Catering tent (if your venue does not offer a kitchen/covered set-up area, you might need an additional, smaller tent for this)
Before you will be able to figure out how much a wedding tent will cost you, you should be prepared to ask your wedding venue and tent rental companies the following questions…
For the wedding tent company:
Is labor included in the tent rental cost?
If not, what is your estimated labor cost?
How long is the tent rental period?
Does the tent require a permit or is it included in the cost?
Is the tent weatherproof?
What's your cancellation policy?
How are last-minute orders handled?
What are your delivery/pickup fees?
What size do you recommend?
Are sidewalls/flooring/lights or other components included?
Are there any discounts for renting other equipment from you (tables, chairs, etc. )
For the wedding venue:
Am I required to have a wedding tent for the ceremony and/or reception? If not, what is the venue's weather backup plan?
How many hours do I have for setup/breakdown? (As a general rule, tents can take around 6-8 hours for setup, and half that time to break them down.)
What is the cost for additional rental hours if needed?
Is there a power source for a tent or do I need a generator?
What are the measurements of the space we would be tenting?
Am I required to use a specific tent rental company? If not, which ones can you recommend?
Here's a snapshot of some general wedding tent rental costs*:
Basic tent structure cost: $500 for your smallest tent (like the one you might use for your caterers) up to $5,000+ depending on size, type, etc.
Flooring: Tent flooring can run anywhere between $1-$2.50 a sq. foot.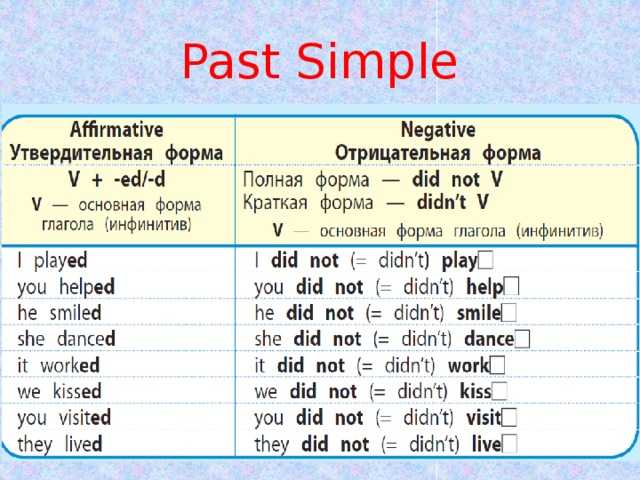 , so estimate between $300-$2,000+ depending on the type (plastic, wood, etc.)
Generator: $500-$1,250
Chandeliers: $50-$500/each
Side walls: These are charged by linear square foot, which can range from $1-4. You can expect to pay around $400+ for a 40'X60′ tent.
Tent liners: According to Pacific Party Canopies, a general estimate for liners in a 40'X60' tent is around $1,080.
Tent heaters: $125+/each
*NOTE: Keep in mind that as is the case for most wedding vendors, pricing tends to be regional (meaning what you'll pay in New York City is way different than what you'll pay in Detroit).
Things to remember:
If you're picking a venue because it's less expensive than other ones you've seen but it needs a tent, you'll want to factor that price into your venue budget. Depending on the cost you could potentially go with another venue that is more expensive but won't need a tent.
Ask the wedding venue or caterer who they recommend for wedding tent rentals. It's much better to go with a tent rental company who has worked with the space before and knows the lay of the land.
If your entire wedding reception is outside and caterers have to set up a kitchen, you'll have to factor in the cost of a catering tent as well (listed above).
How to Save:
Skip the liner. While these look gorgeous, they can cost you as much as the price of the tent in many cases. Instead, go with a pole tent if you're looking for that drapey look.
Fabric walls will cost you more. Go with solid, clear, or windowed walls to keep the price on average.
Don't get flooring for your entire tent. Instead, opt to have just a dance floor.
While heaters are a must in cold months (and are inexpensive), air conditioners will cost you a fortune (and tent companies rarely suggest you get one). Instead, opt for fans to cool the tent down if necessary.
Frame tents can be more expensive due to the intricate ceiling and the fact that you'll most likely have to line them (unless they're clear). To save money, opt for a pole tent instead.
Looking for more detailed wedding cost information? Check out how much wedding flowers cost and how much wedding photographers cost.
While we only link to products and services we think you will love, some of the links on our site are monetized. If you click on the link and make a purchase we may receive a commission, which helps us keep bringing great content to you! All opinions are our own.

How Much Does It Cost To Rent A Party Tent?
Planning an outdoor tent event comes with a swarm of questions… While the most popular being, "How much does it cost to rent a party tent?" You can expect to pay anywhere from $200 to $500 for a smaller party tent, while some tents can range from $600 to $2,000. In short, the cost of your party tent will depend on a variety of factors.
We're going to breakdown all of the costs you should be aware of, so you can better understand if you're overpaying for your party tent.
Article Shortcuts
Tent Rental Costs Based On Size and Style
The first and most obvious cost we're going to breakdown is the cost of the tent rental itself. Depending on the rental company you're considering, you should have a large variety of party tent rentals to choose from. The fastest way to determine the right tent to rent, is to answer a few questions below to eliminate a majority of options that aren't a good fit.
How many people are you expecting? (A tent for 30-50 people can range from $250 – $500 where a tent for 150 people can cost upwards of $1,500)
What are you using the tent for? (Just shade and rain coverage will require a smaller tent than if you're having seating, food, dance floor, DJ, bar, etc)
Is the tent going on grass or asphalt? (This will determine the type of tent you rent, pole vs frame. Check out this article to learn more about the difference between a pole tent and frame tent)
Lastly… when is your date of event? (Sometimes, you can catch great deals if your event is during the "off-season")
Pricing will definitely vary but use the sheet below to get an idea of general tent rental pricing:
Event Size: 20-40 People $250 - $395

Pricing will depend on the size, style and type of tent that you rent. This price should only be used as a reference and does not include the cost of additional items such as tables, chairs, linens, lights, sidewalls and more.

Event Size: 50-90 People $350 - $600

Pricing will depend on the size, style and type of tent that you rent. This price should only be used as a reference and does not include the cost of additional items such as tables, chairs, linens, lights, sidewalls and more.

Event Size: 100-150 People $750 - $1,250

Pricing will depend on the size, style and type of tent that you rent. This price should only be used as a reference and does not include the cost of additional items such as tables, chairs, linens, lights, sidewalls and more.

Event Size: 160-200 People $1,300 - $1,750

Pricing will depend on the size, style and type of tent that you rent. This price should only be used as a reference and does not include the cost of additional items such as tables, chairs, linens, lights, sidewalls and more.
Tent Installation Costs
Every event rental company is different. You'll want to carefully review your quote to determine if the rental company is charging extra for installation or not. Our company (Dreamers Event Rentals) factors the cost of installation into the rental. Therefore, we do not charge extra for installation.
Another installation cost to look out for is whether the installation is considered "standard" or if there are any added costs for a variety of things such as an excessive walk to installation area due to not having direct access, requiring any special accommodations in order for the tent to fit (i.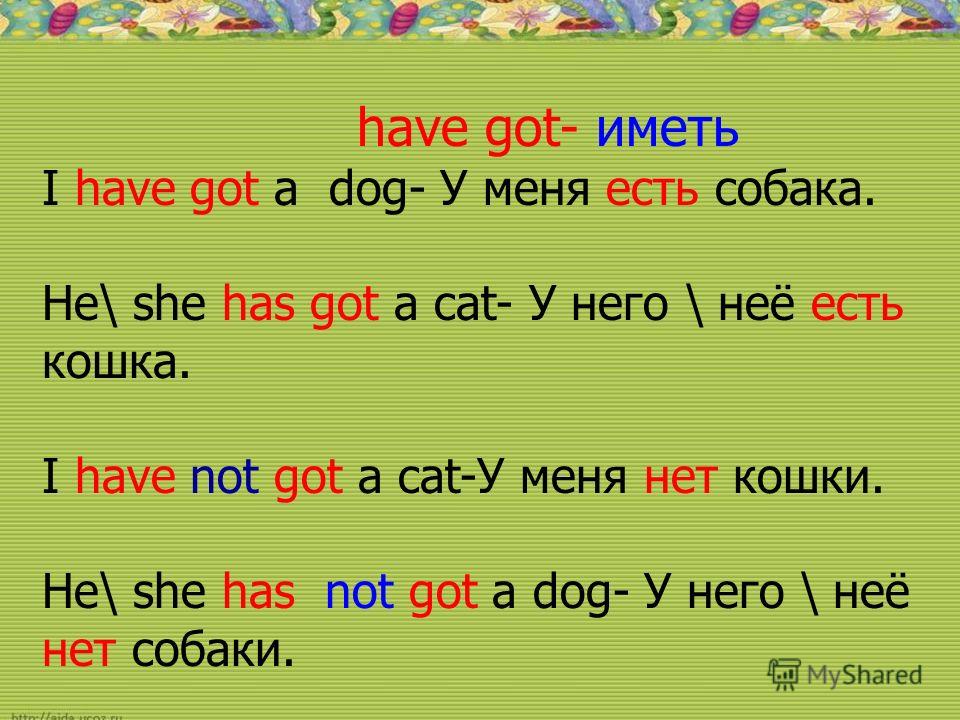 e. cutting down tree branches), etc. If you don't notify your rental company of these things in advance, it's very common that this will result in some unexpected added costs. (as they should because it is requiring more labor/time).
To wrap up installation costs, you'll want to decide if your tent can be secured by stakes or not. If your rental company cannot stake into the ground to secure the tent, most companies will charge an extra fee for concrete weighted blocks. This is also common.
Tent Add-Ons You Should Consider
Do NOT assume that your tent rental includes sidewalls, lights, A/C or heating. These are all considered tent accessories and they can be provided for an additional cost. Not every client will want/need every tent add-on available. Therefore, almost every rental company will offer these as an add-on item if you'd like them.
The size/style of your tent, paired with the weather conditions will likely determine how many tent accessories you'll need.
For example, if your event is in October then the weather can be a bit unpredictable. Suppose you'd like to have a heated tent but the weather is forecasted for 60 degrees. Now suppose the temps are estimated to be 35 degrees (for whatever reason in October). This may change the amount of heaters and sidewalls that you'd want/need to rent.
The best advice we give our clients for trying to predict the weather? Depending on the date of event, we recommend you rent partial coverage. For example, if you want to rent sidewalls to help prevent the rain… Cover half of your tent at the time of reserving instead of the entire tent. 
Here's Why: You'll likely still have to pay for the sidewalls whether you use them or not. So if you end up not needing them, you're wasting money. Whereas if you do need them (or even more), then it is much easier to rent a few extra walls versus trying to rent a bunch of sidewalls last minute. While you also aren't wasting any money if you end up not wanting all of the sidewalls you've reserved.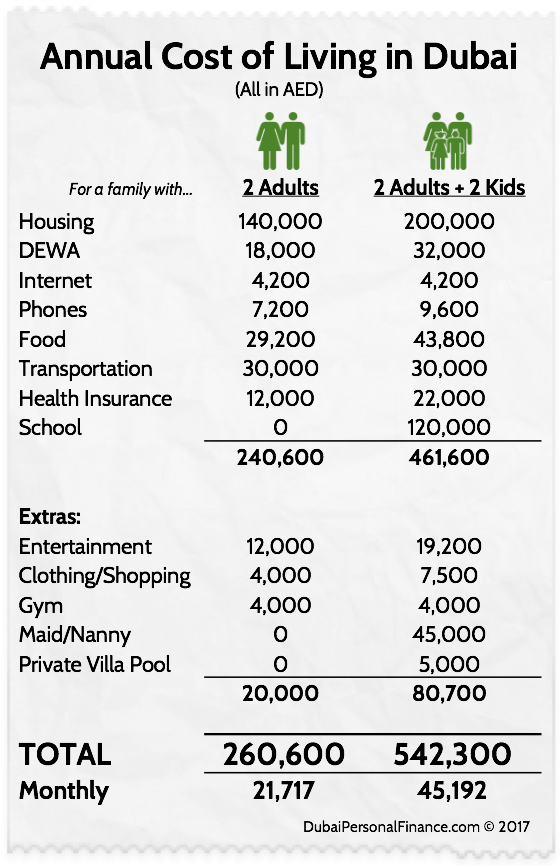 Get Help Choosing The Right Tent
We hope you found this article helpful. But if you want more help by getting our recommendation on which tent rental is best for your event, contact our event professionals today. Dreamers Event Rentals is located at 12300 Owings Mills Blvd Ste 8 Reisterstown, Maryland 21136. Stop by or call us at 410-881-2227. For even faster assistance, fill out the short form below and contact us today and let's celebrate together!
Facebook
Twitter
Pinterest
Planning An Outdoor Tent Wedding With 3D Software
July 31, 2017 No Comments
What exactly is 3D wedding planning? Take a look at this video or allow us to explain all the great benefits of using 3D software to plan your wedding. Who Is It For? • Over 90% of our 3D drawings are used for our tent wedding clients. However, some large corporate events use it to
Read More »
Questions You'll Want To Ask Your Wedding Vendor
July 27, 2017 No Comments
Let's start with a quick story that one of our clients shared with us recently which honestly is what inspired us to create this post.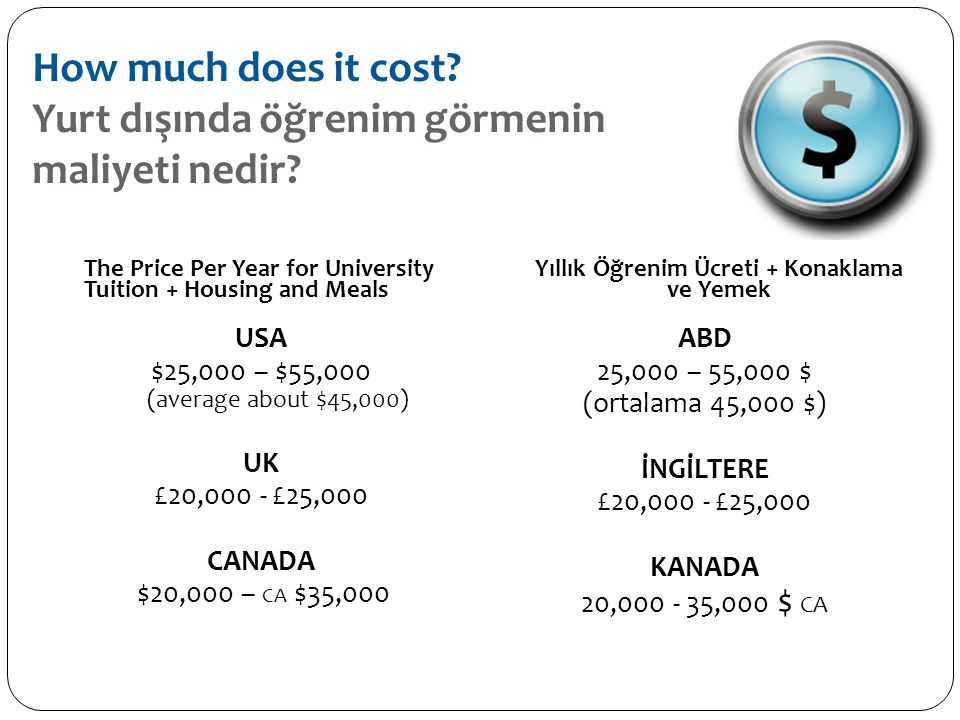 Our client could certainly tell this story with more passion and emotion but bare with me. Basically, just like any other bride; she was shopping around for her wedding dress.
Read More »
Why An Outdoor Wedding Can Be Your Dream Wedding
March 18, 2016 No Comments
Party Rentals Make For An Affordable Dream Wedding Having the wedding of your dreams is always possible when you can get creative with your planning. Oftentimes, couples will explore multiple outdoor venues that are costly and not fully equipped with the amenities you need to have a great wedding. Many couples also run into the
Read More »
How Many People Fit Under A 40 x 40 Tent?
June 18, 2019 No Comments
If you're trying to figure out how many people fit under a 40 x 40 tent then this article will help you understand the "true" size of this tent. As we value your time, the simple answer is this: A 40 x 40 tent can hold between 100 – 192 people.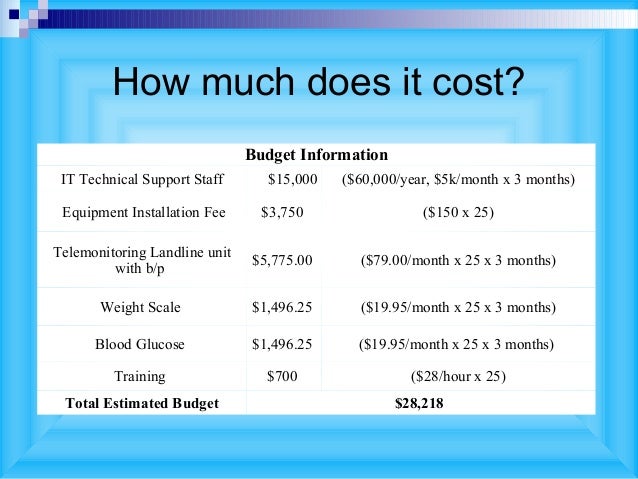 If you seat guests
Read More »
Rent a tent for an event in Moscow, rent a tent for a wedding, prices, photos, reviews - iDOevent.ru
Choose the best venue for your request
Moscow St. Petersburg
Found 15 items
Rating in decreasing
Additional parameters
DJ-equipment
Administrator
Veranda
Grimero
Dynamic light
Availability for disabled people
Sound equipment of the site
Soundrian
Smoking zone
Microphones
9000 9000
Dishes
Projector, screen
Takeaway drinks allowed
Own catering
Dance floor
---
The service of renting a tent for a wedding or other event is an opportunity to spend a holiday or a seminar in nature with comfort.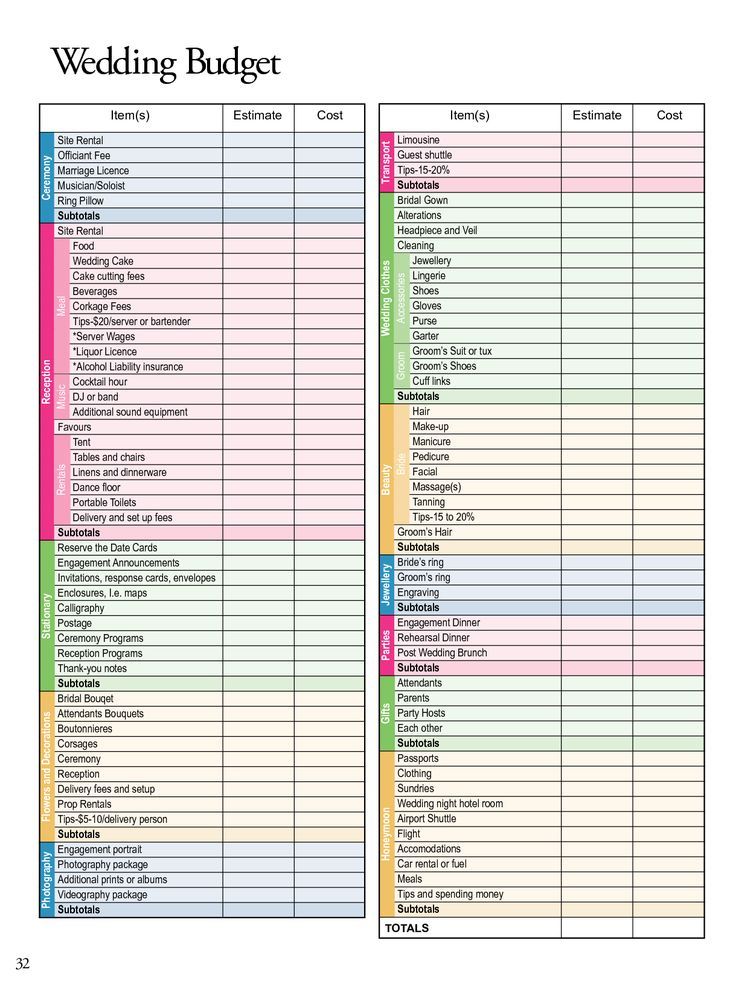 In addition, not all premises (cafes, restaurants, etc.) can provide large capacity. One or more tents joined together will solve this problem. The iDoevent.ru service offers ready-made options, which you can find in our catalog.
More recently, organizing a holiday with a large number of guests in the open air was considered not a very good idea. The vagaries of the weather, the wind, the difficulties with organizing and accommodating guests are far from the most complete list of reasons. Renting a tent for an event will help you to spend a holiday at a high level and not depend on weather conditions. If you want to escape from the bustle of the city and stuffy banquet halls with the same type of interior, a hinged structure is the best solution.
Things to consider before renting a tent for event
If the frame and awning structure is delivered to the venue of the celebration in a folded form, you need to think over the nuances of delivery in advance and find qualified installation specialists.
Rent a wedding tent with flooring, furniture and decor. Depending on the weather conditions, it is necessary to equip the structure with an air conditioner or heating system.
Additional removable walls or curtains will help protect guests from wind and rain.
How to choose a tent
It is better to rent an arched open type tent for a wedding or other event. It also looks gracefully hexagonal with a pagoda dome and large windows.
The size of the structure is selected based on the number of guests to be accommodated.
Modular tents allow you to change the design depending on the wishes of the customer, several tents can be easily connected to each other.
Why is it more convenient to organize an event through iDOevent.ru?
Possibility to choose additional services from proven contractors - ordering catering, choosing decor, lighting and sound, photo and video shooting, as well as presenters, DJs and artists.
Rent tents in Moscow at affordable prices - our service offers ready-made solutions for holidays for any occasion and with a different number of guests.
Legal support for organizing events is provided, a personal manager is provided who will answer your questions and help organize a holiday.
Renting turnkey tents in Moscow with the help of the iDOevent service is a real time and money saver. The hinged design will help to carry out any event with comfort: a wedding or a corporate party, a presentation, a family celebration, an exhibition. In most cases, renting a tent for a wedding is cheaper than holding a holiday in a restaurant.

best price guarantee

Wedding tent rental from toptent.by
A wedding in a tent is a new opportunity for a fantasy flight. The exterior of the celebration will be natural greenery, among which a cozy banquet hall will unfold. A spacious tent for an important event will rise in the place where nothing but the singing of birds and the rustle of leaves will prevent you from enjoying the holiday away from prying eyes.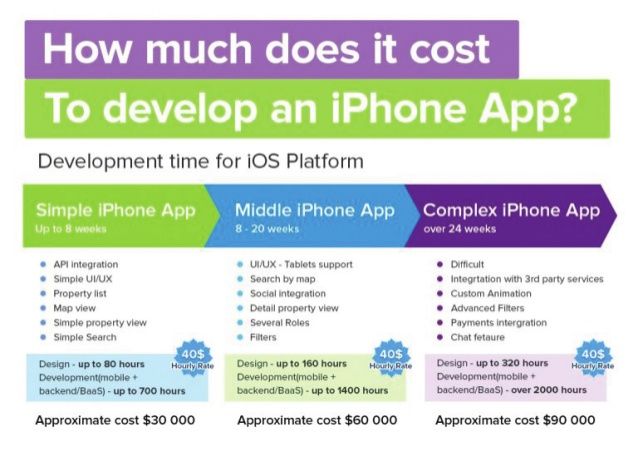 Choose your tent
PEAK TENT
POLE TENT 12 X 12 m

Area: 144 sq.m.0090

We offer for rent a set of decor for each model of peak tent. It will take on the look of a fairy-tale palace with the help of drapery with fabric, original lighting or individual decoration.
Choose gentle romance or bright outrageous. Have your own ideas? Draw your vision of the future celebration, and we will help bring it to life.

Tent decoration with fabric
Tent lighting design
Individual tent decoration - freedom of imagination
Rent of tents
Tent for rent - there are no analogues in the country
Our company offers a wedding tent for rent for organizing an exclusive wedding. Choose your personal, unique design that matches the concept of the upcoming celebration. Your guests have never seen such magnificence!
A wedding in a tent - a celebration in a unique interior
No room can compare with the beauty of nature.