How to do the azonto dance
How to Dance the Azonto
When Ghana scored a 2-1 victory over Nigeria in January 2010, securing the West African nation passage through to Africa Cup of Nations final, it wasn't just a victory for Ghanaian soccer.
As the camera panned to celebrating striker Asamoah Gyan, the world caught a glimpse of another Ghanaian phenomenon—Azonto.
A form of freestyle dance, Azonto has become a mainstay of the Ghanaian pop scene over the last ten years, danced by everyone from celebrating footballers, to toddlers, to stars like Sarkodie and Fuse ODG feat. Tiffany. Go to Ghana, and you will see people performing the dance in clubs, in bars, and on the streets.
While Azonto's origins are muddled, there appears to be consensus that the dance is an extension of a 1960s-era dance called Kpanlogo.
Like Kpanlogo, Azanto contains thrusting movements, but also combines elements of Apaa, a neo-traditional dance created by the Ga communities of the Greater Accra region that sees domestic chores like washing, fishing and driving mimicked to comedic effect.
A YouTube video labeled "White Boy Azonto" (below) features a lanky Brit by the name of David Vujanic performing the dance in central London. The video has so far accumulated 700,000 views, and Vujanic has since been featured in a music video by British rapper D'Banj for his song "Oliver Twist," which also features cameos from stars like Kanye West and Big Sean.
"The Azonto dance is flamboyant and innovative and different people reinvent it suit their style and energy. It's not too similar to anything I've seen before," says Sesan Ogunro, the director of the "Oliver Twist" video.
The filmmaker, of Nigerian-British descent, first heard of the dance through his friends in Nigeria and Ghana. "Azonto is very popular outside of Ghana. It has become a dance craze and has become very popular in the UK and parts of the US," he says. "I felt it was time to bring it from the clubs and showcase it to a mainstream TV audience.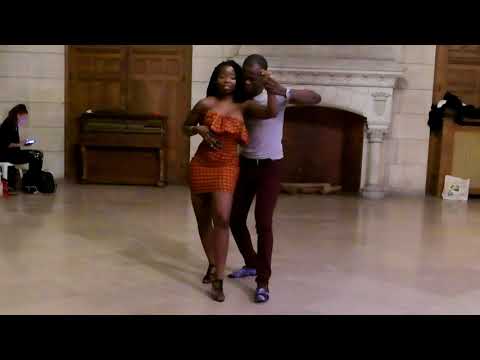 "
How to Dance the Azonto
Learning the Azonto is fairly easy. An expressive freestyle dance, it has no set instructions. There are, however, some basic moves any beginner will need to get started:
Tempo: Azonto can accompany any beat, but most would agree that it looks best when danced up-tempo. Beginners should start with the 2-step and move upwards from there.
Feet: Place your right leg slightly in front of your left, and twist on the whole leg on the ball of the right foot.
Hands: Point your index fingers and cross your right wrist over the left in front of you. With each twist of the leg, move the right arm forwards and backwards.
Cracking: A key component of Azonto is 'cracking' (also known as 'popping'), which usually involves a break from the 2-step. At a twist of the leg, raise your right arm up with fist clenched and pop your hip.
Other Freestyle Moves: If you're feeling confident, mix it up with some freestyle.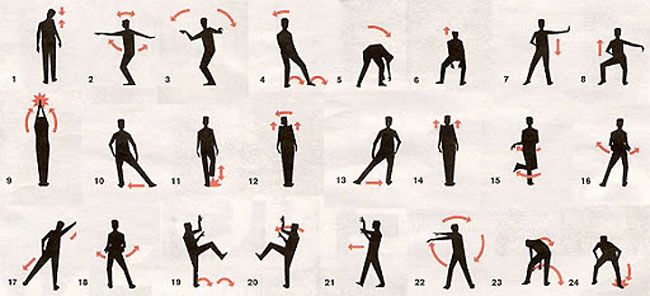 Start with 2-step boxing moves, lean your body to the left, or imitate chores like driving.
For more ideas, check out this instructional music video by Gasmilla, or this animated tutorial.
History of Afropop dance crazes: Azonto, Kukere, Sekem
By nature, the driving force of an Afropop tune is its incredibly danceable rhythm. Over the past decade, many artists have democratised this critical element – and hedged their bets on a viral hit – by creating dance videos nearly anyone can follow.
The dances are often very simple at the base level, with freestyle options that have the potential to catapult a song (and a dancer) to new heights. With endless ways to showcase individuality, there is no "right" way to really do any of the dances. Instead there are a million different ways, opening up room for every flavour of dancer to shine – young or old, trained or untrained, comedic or serious, everybody has their own interpretation.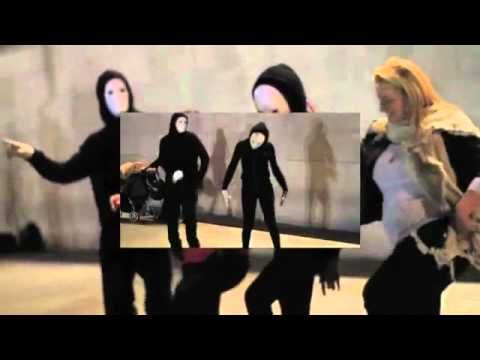 These dance crazes, like the pantsula and bhenga dances inspired by kwaito and gqom respectively, have also played a significant role in bridging the gap between the homeland and the diaspora, as the visceral language of dance cuts through what often gets lost in spoken word. While some dances are inextricably tied to a song, others have transcended their origins, even spawning sub-genres of Afropop focused purely on music for the dance.
From the storytelling Azonto to the romp-shaking Kukere, here's a breakdown of some of the biggest Afropop dance crazes of the past decade.
Azonto
© Laurène Boglio
Azonto (2011)
Following the release of Sarkodie and E.L.'s bouncy jam U Go Kill Me in 2011, the Azonto dance craze rapidly took over Ghana, as well as African diaspora communities in the UK and US. Inspired by the lyrics of the song that described an "Azonto girl," a vague label for a seductive woman, the dance uses hand gestures and a whole lot of attitude to reference ordinary elements of daily life such as grooming oneself, talking on the phone and praying.
It first took off in the streets of Accra's fishing community, Jamestown, but the dance's origins can loosely be traced back to a traditional dance belonging to the Ga ethnic group called Kpalongo.
The basic movement involves one leg planted while twisting the other leg on the ball of your foot to the beat. Once the basic stance is established, hand motions and facial expressions are added to communicate whatever the dancer desires, though more often than not they take cues from the song they are dancing to.
Whether it's miming an exchange of numbers with a potential love interest or holding one hand out as a mirror to admire your style and good looks, Azonto is all about maintaining a sense of cool and control. Dancers who've mastered their freestyles are untouchable as they smoothly hit drops, take steps and double time their movements all without missing a beat.
The key to Azonto's success goes beyond a fun three or four minutes in a dance circle. For one, it set off a sub-genre that leans into a slightly faster rhythm and features cheeky lyrics to keep dancers moving across the floor with attitude.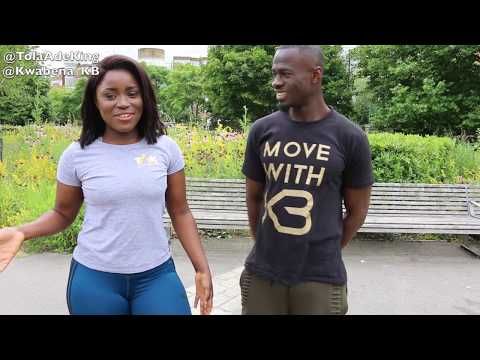 And secondly, for young Africans in the diaspora, it became a badge of honour – a modern cultural export that flipped the narrative, rightfully positioning African youth culture as forward-thinking. Perhaps the biggest Afropop dance craze ever, the Azonto fever spread so far even foreign governments had to recognise it.
Kukere
© Laurène Boglio
Kukere (2012)
In 2012, Nigerian singer Iyanya struck gold with his Afropop hit Kukere. The dance that became widely associated with the song is a direct adaptation of a traditional dance called Etighi. Founded by the Akwa Ibom people, the dance is widely known across Nigeria, especially among the Efik people. Iyanya, who is of Efik origin, has been praised for showcasing his culture in his music through the use of language and visuals, so it comes as no surprise that he would tap into the same source for the song's accompanying dance.
In mixing these traditional elements with both English and Pidgin lyrics ("Today na for jolly eh/So shake-y your body eh"), alongside the rhythmic and melodic elements of modern Afropop, Iyanya made something very old feel very new, setting off a Kukere/Etighi storm across the continent and the diaspora.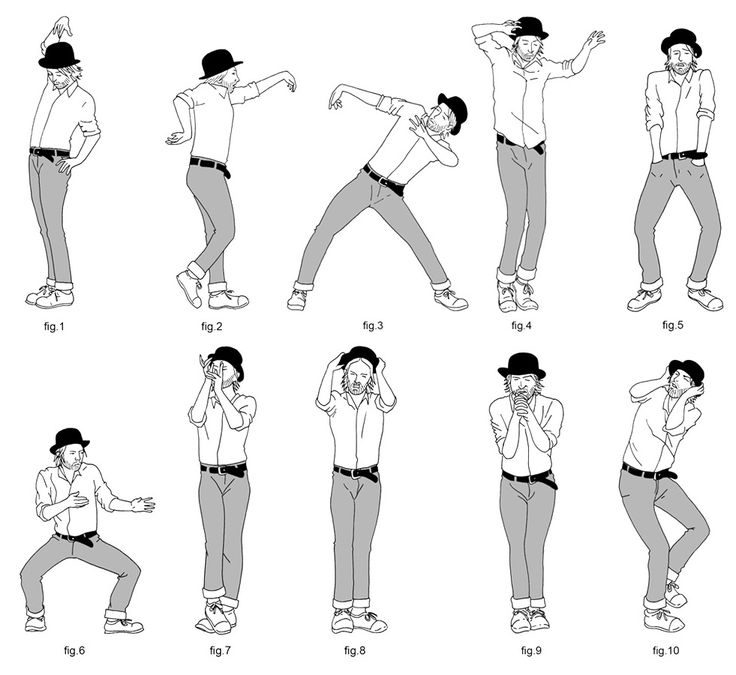 The dance, which gets easier or harder depending on body proportions, involves leaning forward with locked knees and lifting each leg up and down to initiate the age-old shaking of the backside. While there is room for freestyle in the arm movements, the locked position of the legs makes this dance a lot more straightforward and easy to adapt to other songs.
Alkayida
© Laurène Boglio
Alkayida (2013)
In 2013, a new dance with a peculiar name arrived with the aim of unseating Azonto from the Afropop dance throne. Its origin stems from the stylings of Accra's youth as they moved on from Azonto to new styles, but it wasn't until hiplife artist Guru released his single Alkayida (Boys Abrɛ) that the new dance began to take off. Whether it was shock value or a reaching metaphor, the root of the dance's name remains unclear, with the only insight Guru and other proponents of the dance offering being vehement disassociation from any terrorist organisation.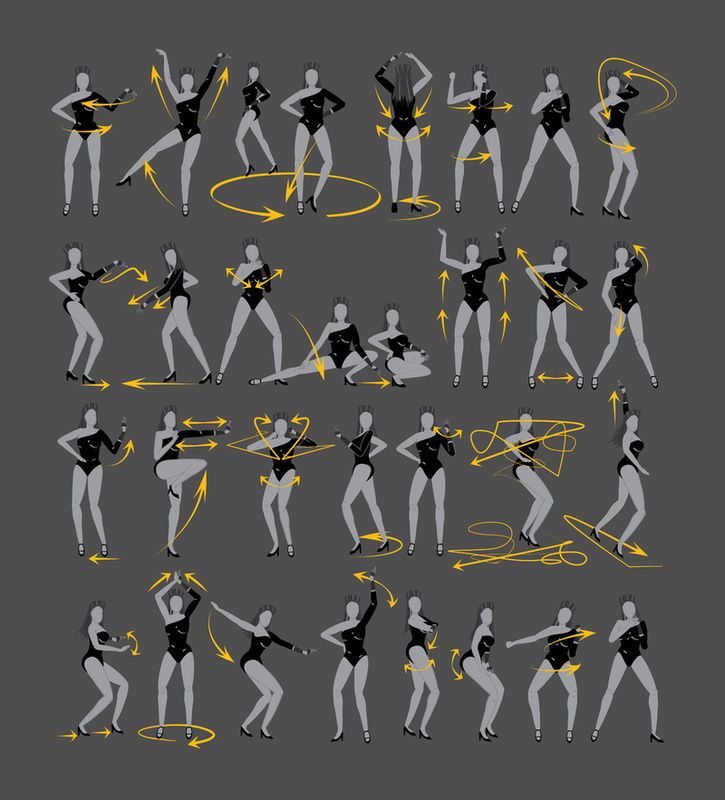 Outside of its provocative name, of which the title in parentheses roughly translates to 'boys are tired,' the song itself was a major hit due to its more serious themes that touch on general hardships in life. The music video paints this layered image as it bounces between dancers, a comedic narrative of a man trying to redeem himself after being disgraced and shots of Accra's everyday people singing along to the chorus.
The dance has two basic moves. The first involves a stationary side-to-side leaning motion, while the arms open and cross with each lean. The second is a backwards step and lean, while the arms and shoulders mimic a repeated motion similar to placing a pan in the oven and then taking it out.
While at its essence the moves are simpler than the Azonto, Alkayida's extra emphasis on freestyle popularised a stylised version of the dance featuring a complex addition of stop-start hip movements that might have prevented it from taking off in the same way Azonto did.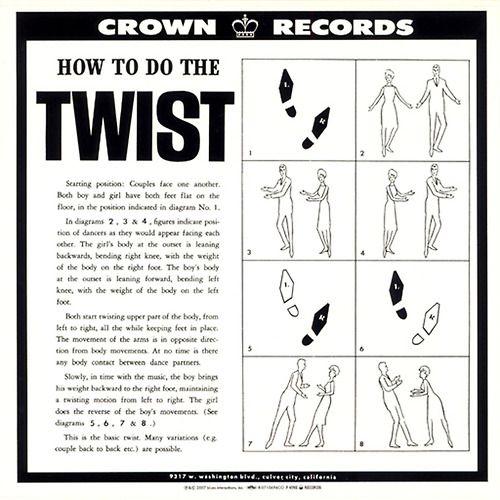 Nevertheless, many dancers tend to incorporate Alkayida into their Azonto, which has allowed the dance to stay relevant over the years.
Skelewu
© Laurène Boglio
Skelewu (2013)
Skelewu was introduced by Nigerian Afropop star Davido in the music video for his 2013 record of the same name. In a much more concerted effort to create a dance hit, the release of the song was coupled with a social media competition for the most liked rendition of the dance.
Fairly simple, the dance is comprised of a backwards rolling of the shoulders with one arm continually extended and the other arm placed either on your waist or on your chest. Fan videos took off across Nigeria and the diaspora, all vying for the $3,000 / €2,610 / £2,287 prize money, but ultimately it was the song's catchiness and its signature intro that made a lasting impression.
The song has two videos, one of which is labeled as an instructional dance video and features Davido and friends dancing on top of cars.
However, it's the more theatrical video that seems to better paint the scene of an impending dance craze as it chronicles a city overrun by a fictional illness dubbed "Skelewu Fever". After a few narrative breaks, the video ends a bit like Thriller, with all those "bitten" by the fever doing the dance together in the street.
Sekem
© Laurène Boglio
Sekem (2013)
MC Galaxy, the creator of the Sekem song and accompanying dance, first came into the spotlight after he made a cameo in Iyanya's Kukere video. In it, his energetic freestyling of the Kukere dance added a level of complexity and personality that far outshone the other dancers. Following the attention he got from that video, the comedian by trade decided to try his hand at music and scored big with his own dance number, Sekem, in 2014.
Meaning "to move or shift" in Galaxy's native Calabar, the dance involves balancing on one foot with one hand on your waist and the other on your chest, while shifting as much as possible to the side you are balancing on.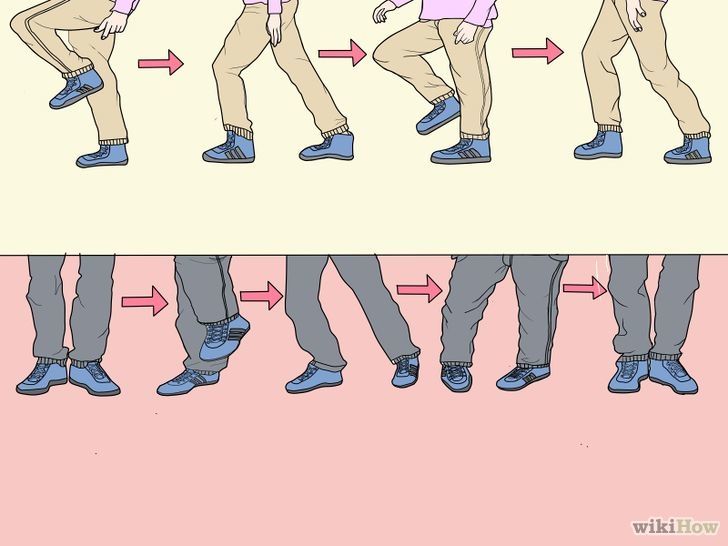 More of an exercise in stability than rhythm, the dance's playful nature made it equally popular across all age brackets as dancers try not to bump into each other as they race across the dance floor.
Shoki
© Laurène Boglio
Shoki (2014)
Although it began to achieve global recognition in 2014, the origins of the dance craze known as Shoki can be traced a year earlier to the youth in the streets of Agege, a working-class neighbourhood of Lagos. The dance's dive and scoop motion made it out of Agege through rapper and singer Lil Kesh's 2014 breakout, Shoki. Unlike other Afropop songs gaining popularity at that time, Kesh's near-abrasive vocals over urgent percussion was the perfect frenzy-inducing sound to pair with a dance.
Taking its name from the Yoruba slang word for "quickie", the song was temporarily banned by the Nigerian Broadcasting Commission due to its "suggestive" and "obscene" content, which only added to the song's allure among young people.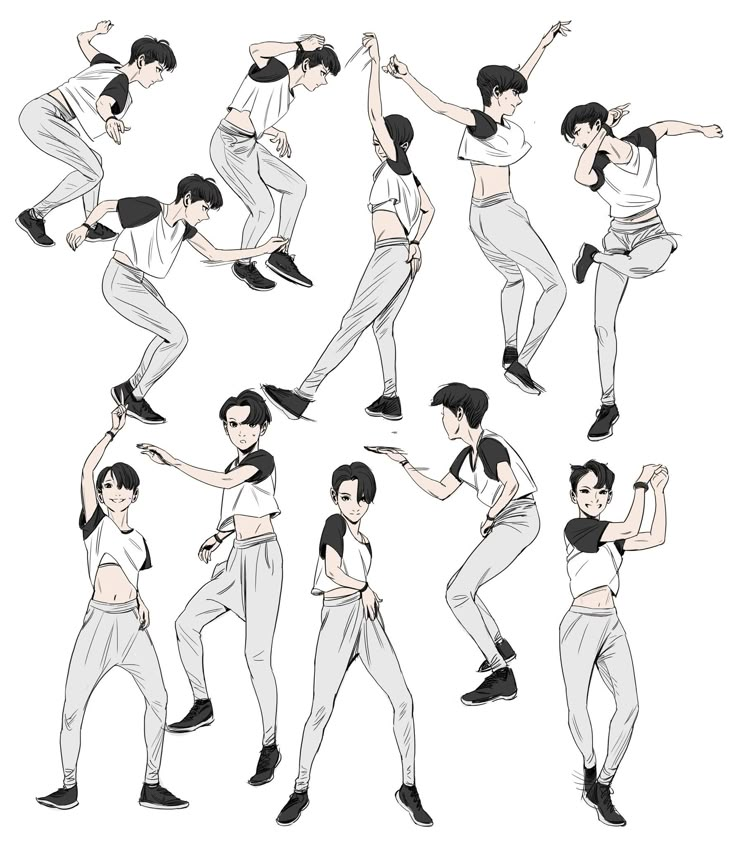 Widely considered the biggest dance trend out of Nigeria in the past ten years, Shoki is highly dependent on wild freestyling. Shoki masters are not immune to violent shakes of the head, biting their fingers or contorting their faces into wild expressions.
Shaku Shaku
© Laurène Boglio
Shaku Shaku (2017)
Like the Shoki dance, the Shaku Shaku was born in the streets of Lagos's sprawling suburb Agege. While its exact origins are disputed, the dance reached international fame with the release of Mr. Real's street anthem Legbebe. Strongly influenced by South African house and gqom, the mash-up street sound of Lagos has gained mainstream popularity through the spread of dances like Shaku Shaku.
The dance, which is vaguely reminiscent of the K-Pop dance sensation Gangnam Style, is probably the most complicated of recent dance crazes and involves a standing gallop of sorts, while the arms are outstretched and crossed.
In freestyling, it's very common for the hand to be pulled back as if answering a phone then brought back to the outstretched position in a repeated motion.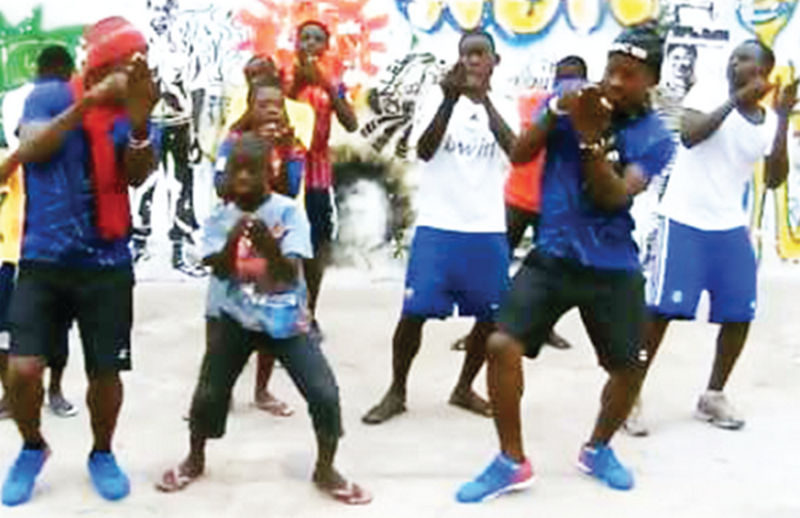 From there, the possibilities are endless, with many dancers incorporating magician-like turning of hands, all while maintaining the steady rhythm of the footwork.
Though intrinsically tied to the sound of the street, the dance's growing popularity and relative adaptability have found some of the biggest names in Afropop (Wizkid, Tiwa Savage, Burna Boy) showing off their own Shaku Shaku styles, broadening its appeal across the continent and the diaspora.
Illustrations by Laurène Boglio
Dance direction Afro (African dances). 🕺Dance studio - Under Stand (Anderstend)💃 in Voronezh. Dance school for children and adults.
Katya Tarakanova |13+|
BEGINNER DANCERS
Monday, Wednesday:
19:05 - 20:05
Sunday:
13:00 - 14:00
Katya Tarakanova |13+| Closed group
Monday: 20:45 - 21:45
Saturday: 19:05 - 21:05
technique
basics of style
cultural immersion
learning staged choreography
filming dance videos
development of the physical form of the dancer
"Afro" - short for "African dances". There is no such thing as "Afro" because African dances include many styles. Literally every African country has its own style, or even several.
All afro trends have a communicative connotation. These styles are about communication, and sometimes about tomfoolery, and smiles. Despite the fact that the afro has a technically difficult base, it is a dance of fun and pleasure.
The main styles that are actively studied in the classroom are:
Ndombolo
Originally from the Congo. This direction of music and dance has influenced all of Africa and many other African dance styles. The basis of the ndombolo style is the work of the hips, their control, combined with simple footwork, handwork and playing music. The formation of the style fell on 1996-2000 Music is still being made authentic. A melodic guitar almost always plays in the background, accompanied by the sound of drums and vocals.
Coupé Dekale
Originally from Ivory Coast per.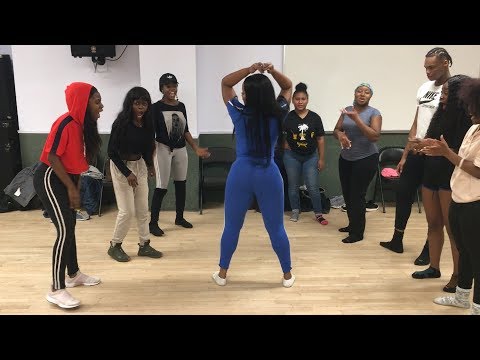 "cheat and run" This is France, Parisian clubs 2000. Ndombolo is just the inspiration for this style. Coupé Decale is quite fast. More active work of the knees is added to the work of the hips. Almost every step has a name and a native (step) track. A distinctive feature in music is "roukaskas" - an overbeat at the end of eights / squares, which you need to be able to beat coolly.
Afro-house
A style influenced by Angolan kuduro and South African house music. This musical style, in turn, emerged from house, which came from Europe and the United States. In South Africa, they began to add African percussion to it and make the beat heavier, giving it an African sound. Despite the fact that afrohouse is still very young (originates in 2008-2010), it already has its own groove, filling, taps and footwork, which distinguishes it from other styles, including kuduro.
Amapiano
It's all about swag, have fun and happy
South African music and dance genre related to deep house music.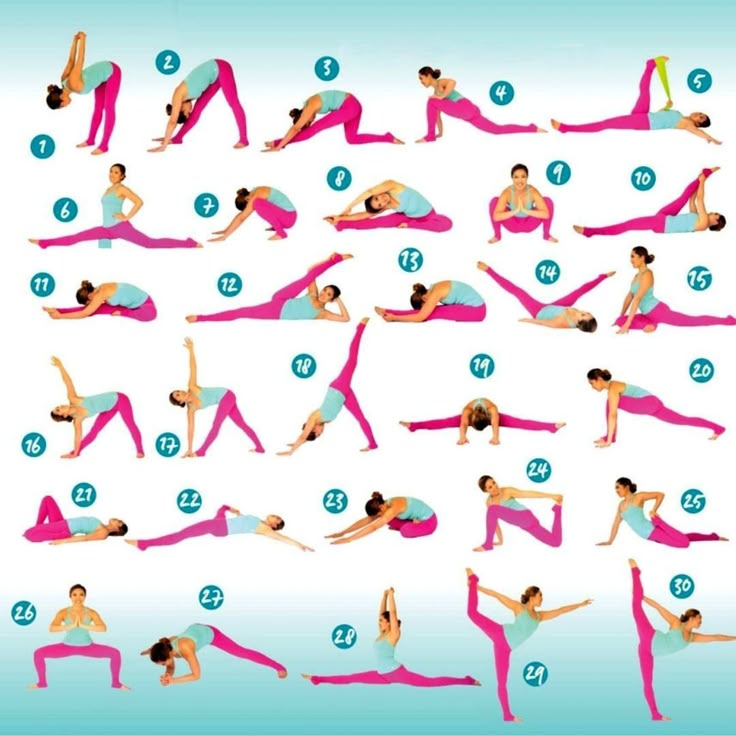 The style was formed around 2014-2016. Popularization went during quarantine.
Over time, the sound became more commercial (2017-2019), more instruments began to be used. The music began to sound heavier and meatier. It is one of the most popular afro styles at the moment. Each of you has 100% seen on the Internet at least a couple of Amapiano movements.
Azonto
Hanna style. Rooted in colonial times. Azonto is not only a dance style, but also a lifestyle of people, their communication. Origin 2009-2010 Became popular only in 2011. Basic movements are composed of ordinary life and imitation of people's daily life. In Hann, this style is taught in schools, as it is part of the culture and part of the history.
Shaku
Modern style from Nigeria. Shaku is a ghetto so the moves can look ridiculous. A lot of footwork, a lot of movement to the floor, knees often point inward. Music - Nigerian beat (one of). Many guys use headscarves, dancing shaka, holding in their hands, making chips.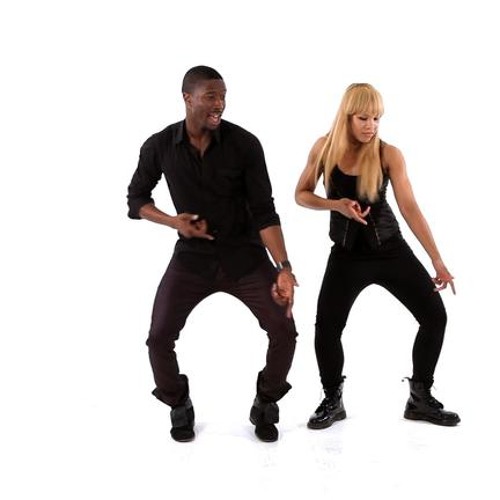 Some say that all the popular moves now belong to the shaku style, some do not think so. There are so many people, so many opinions. Many movements are simply called leg work.
---
In the classroom, the above areas will be mainly studied. But also in afro there are such styles as isi pantsula, afrojiz , kuduro, about which you can also tell a lot of things, but this is already in the classroom 😉
Afro's teacher at Under Stand is Katya Tarakanova.
Ask a question
Similar destinations
Open dance lesson in afrobeat style will be held in Vladivostok
Vladivostok
street dance
Master classes Street Dance
(Editor)
A free lesson awaits all dance lovers on March 21st. On this day, the PORTAL dance studio will introduce its students to the African afrobeat style, which is gaining popularity every day. Do not miss!


- The open lesson will be a kind of announcement of the afrobeat dance direction. Afrobeat is a relatively new trend that is spreading around the world at the speed of light, conquering new countries and is one of the most recognizable styles today. In Vladivostok, they are just starting to get to know him, - said Elizaveta Kozodoy , teacher at PORTAL studio. - It is impossible not to fall in love with this style, it infects with its crazy energy. Afrobeat has incorporated a full palette of African dances, such as coupe decale, kuduro, azonto, mapouka, and therefore has a lot of facets. In fact, each African republic initially had its own characteristic movements, denoting some everyday situations, conversations, activities and problems. Over time, all of them were supplemented with something new and formed already independent styles characteristic of a particular republic.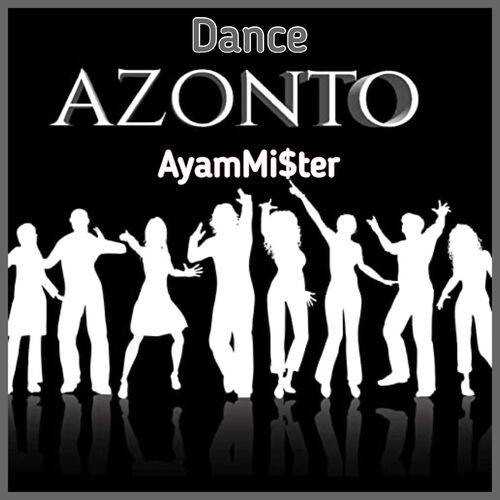 And already today these styles have been combined into one direction with one name - afrobeat.

- The purpose of our open lessons is to introduce people to the directions, to attract more people to various dance styles. Now there is a trend towards fitness classes, and people are afraid to go to dances, because they think that it is difficult. But we dispel this myth! — shared Victoria Nerodenko , the organizer of the lessons and the head of the dance studio PORTAL. — Last month we already held a series of open lessons, now we are organizing only something super cool and interesting. We also plan to arrange similar lessons in open areas when it gets warmer. :)

Friends, run to the dance!

---
---
Where?
PORTAL fitness studio (13 Ostryakova Ave.).
When?
March 21, Saturday.
What time?
Lesson starts at 18.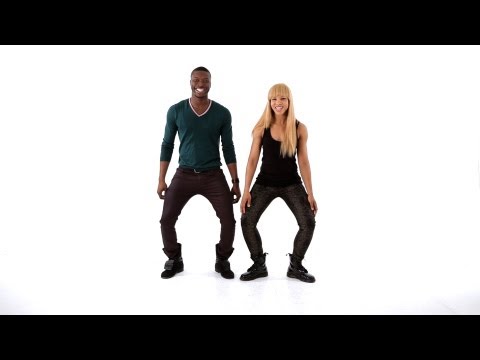 00.
Vkontakte meeting page.
---
The organizers of the meeting are PORTAL studio.
---
Learn to dance with Slenergy! Watch online hip-hop lessons at our dance school!
---
Stay tuned for new events at Slenergy - don't miss out!
---
---
197.0K
already with us
In contact with err.
Facebook
Ok.