How to do the slow dance
5 Simple Steps to Master the Slow Dance for Beginners
There are many occasions to slow dance such as weddings, proms, and just wherever there is a music of a slow tempo. But, maybe you are intimidated by a slow dance. You don't know where to put your hands, or don't know how close to stand to the other person. What steps do you do in the slow dance? We're not talking about a specific dance step like the Foxtrot; we are just talking about the slow dance in general. Are you a beginner-level dancer and looking for easy dance moves? In this article, we will give you five simple steps to master the slow dance so you'll never again be fearful of being out on the dance floor when the music slows down.
Slow Dancing Arms
There are two options for your arms when you slow dance.
Option 1- Slow Dancing Arms
In this option, you can think of slow dancing as an extended hug as you and your partner sway back and forth. The female places her arms on the guy's shoulders or hangs them loosely around his neck.
The guy puts his hands on the female's hips or wraps them loosely around her lower back. Leave enough room between you so that you both feel comfortable.
As for head placement, this depends on you and your partner's height. If you are a couple and are dancing closely, you can rest your head on your date's chest or over his/her shoulder. Or, you can look at each other.
It's important to stay relaxed. Try to control your breathing by inhaling and exhaling steadily to maintain an even heart rate.
Option 2 – Slow Dancing Arms
Holding your partner's hand is the more traditional way to sway in a slow dance. If you aren't dating or don't know each other well, this position can be more comfortable. The guy puts his right hand on the females' hips or on her mid- or upper-back. If you're dating and close, the guy can wrap his arm loosely around her waist. Then, he uses the left hand to take her hand or lace his fingers into hers. The female should put her left hand on her partner's shoulder and hold his hand with her right hand.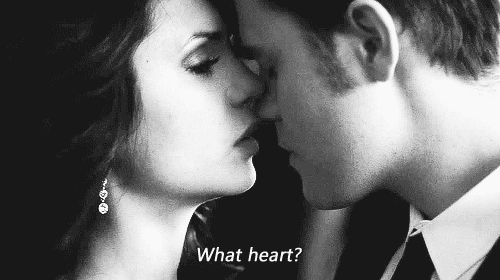 With this stance, your heads will probably stay forward, so you are looking at each other. Be sure to smile at your dance partner and maybe start a conversation to help relax.
Slow Dancing Feet
It's good to be cautious of where you put your feet when slow dancing so as not to step on each other's toes. When you first join together to dance, look down at where you and your partner's feet fall. This gives you a general idea of how far over you can move your feet without stepping on his/her toes. 
If you are close together in the slow dance, you can put one foot between your partner's feet and your other foot on the outside. If there is more space between the partners, you can put your toes in front of your date's toes and about an inch off to the side. Don't get too technical on this aspect. When your bodies come together to dance, your feet should naturally fall in place.
Leading
It's traditional for the guy to lead a slow dance. If this is just way too traditional for your taste, then the female can change it up and lead.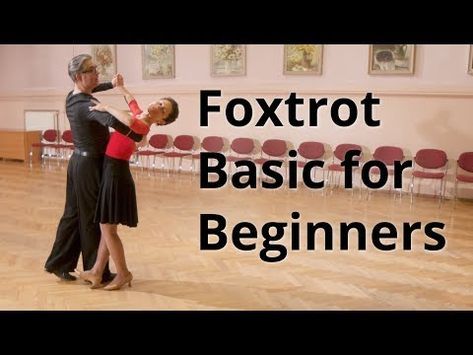 But, someone has to lead. To lead, gently push your partner's hand in the way you want to go as you also move your body in that direction. Follow the music and move to the beat. To follow, just follow your partner's moves.
Swaying
The basic slow dance doesn't require much footwork at all, so it is an easy dance for beginners. You can keep your feet planted in one place, make sure your knees are loose, and then gently sway back and forth using your hips and knees. If you are confident with this, you can gently lift your feet off the floor just a bit. These small lifts can turn you in a slow circle. Remember to keep your arms and elbows loose. This will make it easier to breathe and sway comfortably.
The Twirl
If you are leading and are feeling confident and a bit adventurous while you're slow dancing, you can invite your partner to twirl. This is a common move so your dance partner will probably know what to expect. Take a step back from your embrace and hold your partner's left arm up in the air with your right arm.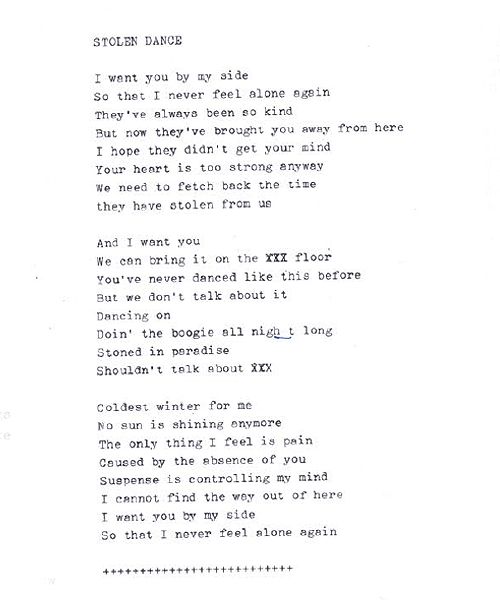 After guiding her in turning 360 degrees, you simply return to your starting position and resume swaying.
Get Started Learning How to Slow Dance at Fred Astaire in Raleigh
Are you ready to get started learning to slow dance and other kinds of dancing? You can begin today learning these easy dance moves and enjoy the many benefits of dancing! For information on our dance classes and dance lessons, call us at (919) 872-0111 or fill out our online contact form below!
Contact Us Today
No Partner Necessary
How to Slow Dance | The Dancer's Guide for 2023
Knowing how to slow dance at a wedding, holiday party, prom and other social events makes attending these special occasions more comfortable, memorable and fun. Whether you are a guest at a wedding or headed to your first school dance, learning how to slow dance with style and confidence is an easy and valuable skill to obtain.
Plus, it's great for your overall health! Psychology Today highlights the importance of slow movement and body awareness, both of which can be improved through practicing dance, as it encourages relaxation and stress reduction, lessens the risk of depression and helps relieve inflammation.
Let's break down how to slow dance step by step, and discover how to add your own style to the slow dance. 
Jump to  Section
Is Slow Dancing Easy?
How to Slow Dance Step by Step
How to Slow Dance at a Wedding
How to Slow Dance at Prom or Homecoming
How to Slow Dance by Yourself
Is Slow Dancing Easy?
You don't need any special skills to learn how to slow dance, but it helps to have some guidance to achieve the posture and attitude that will bring style to your slow dance moves. The slow dance is an easy dance to learn by following a few simple steps. 
How Do You Slow Dance Without Being Awkward?
Because slow dance is most commonly performed with another person, learning how to slow dance for beginners can be intimidating. Beginners might wonder where to put their hands, how fast to sway or even how to ask someone to join them for a dance.
Although slow dancing is simpler than other types of dance, practicing the slow dance and learning a few basic moves will build your confidence on the dance floor.
Try Slow Dancing Lessons
So, how do you slow dance well? To master the basic moves, learn more advanced steps or get feedback from a top-rated instructor, try joining an in-person dance class. With a quick search, you can find dance classes in Colorado Springs, dance classes in San Diego, dance classes in NYC and dance classes near you.
If you prefer to learn slow dancing at home or are nervous about dancing in front of a group, try participating in online dance classes!
via Canva
How to Slow Dance Step by Step
1. Ask Someone to Dance
First, ask your intended partner if they would like to dance. If they accept, escort them to the dance floor and choose a place with a little space to move. Once in position, establish a leader and follower.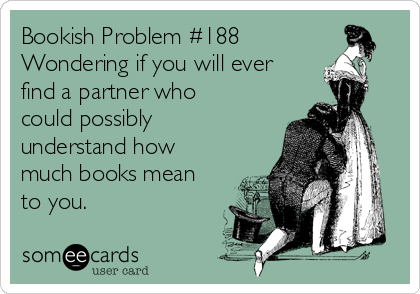 2. Get Into Position
The leader places their right hand behind their partner's left shoulder with their right elbow up and pointed out to the right side. The follower wraps their left arm over their partner's lifted arm with their hand placed near their partner's shoulder or bicep.
Clasp each others' free hand, raised to approximately eye level of the shorter partner. This is important to keep in mind if you're curious how to slow dance with a tall guy or tall woman.
Now that you are in position, listen to the music to find the beat and begin to sway. 
3. Begin Basic Slow Dance Steps
As you get more comfortable, you might try a basic step. The leader steps to the left, then brings their feet together, then to the left and together again. Repeat to the right.
Tip: To avoid stepping on your partner's toes, place your partner slightly to the side so your feet interlock rather than overlap.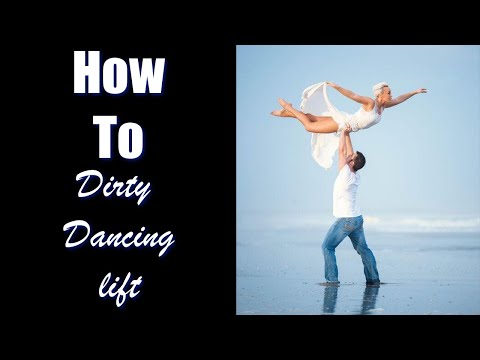 Remember to keep your knees relaxed and take small, comfortable steps.
4. Add Slow Dance Turns or Dips
Once you have confidence in these basic steps, spice up your dance by performing the basic step in a circle or by adding a turn or dip!
via Canva
How to Slow Dance at a Wedding
Couples slow dancing at the reception, whether they are the newlyweds or the wedding guests, is a signature moment of many wedding celebrations. By following the same simple steps as listed above, you can practice slow dancing at a wedding and impress friends and family at this special event with your smooth slow dancing style. 
Inviting everyone on to the dance floor for a slow dance, from your grandparents to your bridesmaid and her date, can create wonderful moments for the photographer to capture while offering some surprising benefits to the couples slow dancing on the floor.
via Canva
How to Slow Dance at Prom or Homecoming
Slow dancing at a school dance such as prom or homecoming can be one of the most nerve-wracking moments of adolescence.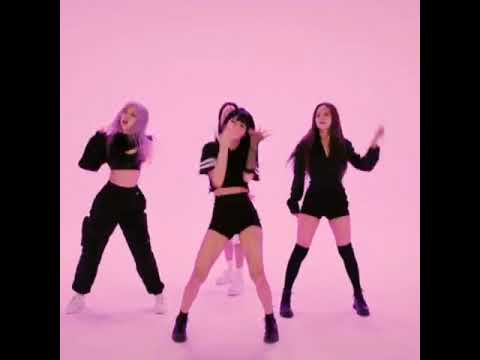 Feeling confident in your ability to slow dance may calm some of those fears and help you enjoy the night with friends or even build up the courage to ask your crush to dance!
Modern Slow Dance Steps
If the traditional steps of slow dancing feel too formal or out-dated, you might consider the hug and sway style of couple slow dancing when learning how to slow dance with your girlfriend or crush. 
In this extended hug position, the leader places their hands on their partner's hips while the follower places their arms on the leader's shoulders or loosely around the neck. Leave enough space between you so that you both feel comfortable. In this position, you can simply sway back and forth by shifting your weight from side to side with the rhythm of the music.
Tip: Once you are on the dance floor, have a few topics to talk about if you don't want to dance in silence. Try to ask open-ended questions to spark the conversation and learn more about your partner.
via Canva
How to Slow Dance by Yourself
Can you slow dance by yourself? If a slow song comes on and you find yourself without a partner, you don't have to leave the dance floor. You can use some of the same moves as partnered dancers when learning to slow dance by yourself.
A gentle sway shifting your weight from side to side is an easy solo move for slow dances. You can also try the basic step to add a little more movement to your solo slow dance.
Relax your arms and shoulders, allowing them to move gently with the rhythm of the music. As you build confidence in your slow dancing, you can begin to add your own style to the movement whether you are dancing by yourself or with a partner. 
via Canva
Slow dancing with style will come easily once you learn the basic steps and practice them often. Although, as with any new skill, mastering the slow dance may take a little time and patience.
From weddings or prom to any occasion where there is music and social dancing, knowing how to slow dance with confidence will make the event less stressful and more fun! 
For even more creative ideas and inspiration, check out other experiences happening on Classpop!
Related Articles
A Beginner's Guide to Bachata Dancing
A Beginner's Guide to Cumbia Dancing
How to Belly Dance (With Confidence!)
How to Line Dance Like a Pro
How to Salsa Dance Beginner's Guide
How to Swing Dance: A Beginner's Guide
How to Learn to Slow Dance Properly
Life Hacks
How to Slow Dance Properly: A Guide to Action
Slow dance begins with an invitation.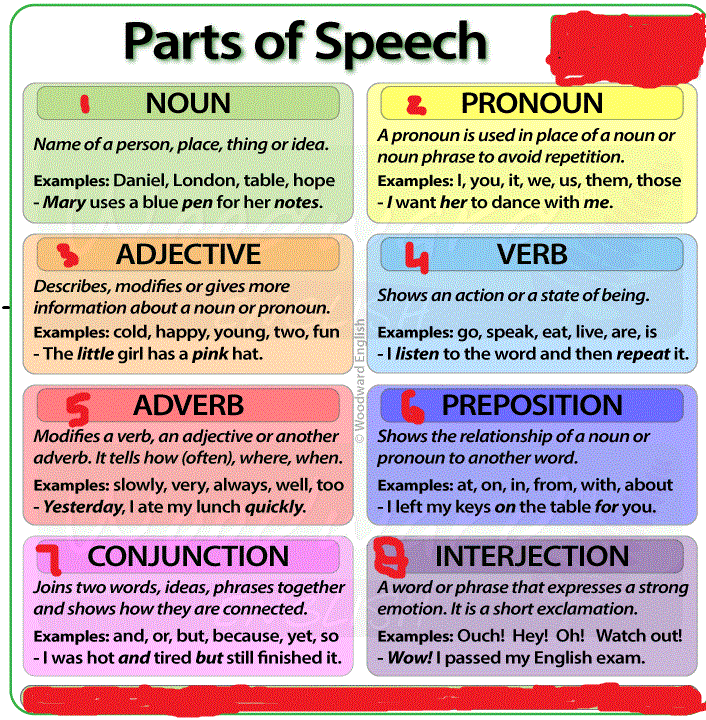 Traditionally, the guy should invite. Sometimes the host of the event announces a white dance. This means that the girls are invited. However, in modern society it is not particularly important who invites whom, so if you want to dance with a guy, but he is not too active, feel free to go to him yourself. Invite you to a slow dance with a smile, and then your partner will definitely not be able to refuse you.
How to dance a slow dance so as not to embarrass yourself in front of your partner?
Photo

Getty
Get in position to dance. Traditionally, the girl's right hand should lie in the guy's hand. The girl's left hand is on the guy's shoulder, and the guy's right hand is on the girl's waist. Sometimes it is acceptable to put both of the girl's hands on the guy's neck, and both of the guy's hands on the girl's waist. Put your feet in a comfortable position, at a distance of about 30-40 cm from each other.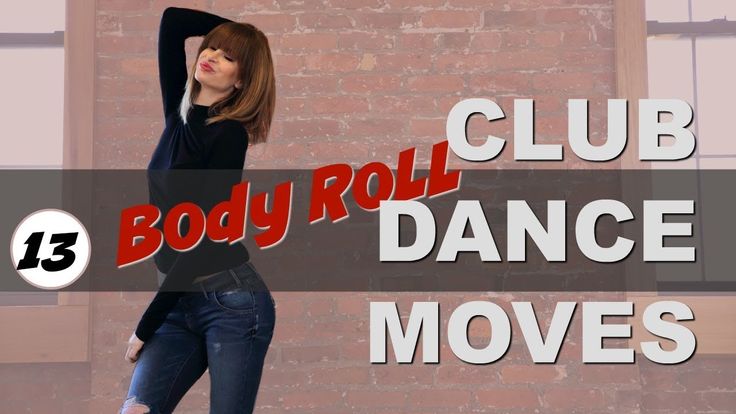 The distance between the couple should be at least 15-30 cm. Only if you are in a relationship can you get closer.
Any slow dance is led by a guy. To do this, he must slightly pull the girl by the hand, showing her where he is going to move. A girl needs to feel a partner and follow him. All movements should be smooth and soft. Sharp movements in this dance will be inappropriate.
How to slow dance: useful tips
If you don't know how to dance, it's okay, everyone learns sometime. Before the dance, you can ask your partner if he can dance. If yes, let him teach you. There is nothing to be ashamed of. You will be happy to help. Here are some more helpful tips.
Do not lift your feet, but slide them on the floor. This way you won't step on your partner's foot.
Periodically make eye contact with your partner to show your interest, but don't stare at them all the time.
Have casual conversation while dancing.
If you step on your partner's foot, apologize and be careful in the future. If you have been attacked, do not be angry.
And don't forget to thank your partner when the dance is over. This old-fashioned gesture is very cute and quite appropriate.
Slow dancing is a good way to get to know your partner better, to get to know him better. Perhaps it will be the beginning of a long relationship.
Read more: how to rip old jeans beautifully
Wday.ru staff
Read today : 12 stars with a disproportionate figure
What does a duck man look like who injected 31 ml of filler into his lips - after these photos you will not fall asleep for a long time
The mysterious disappearance of a train with children in the USSR — this story was hidden for many years
What star couples look like on ordinary walks: 30 honest photos
useful tips that will come in handy in different situations lingering, becomes relevant in school years, and for someone - only at the institute. Well, someone will take care of the issue of slow dance technique only by the day of their own wedding.
Well, let's figure out how to learn such an important thing!
How to slow dance at school discos: advice for guys
This question is equally important for both girls and guys. Only here it is necessary to pay attention to several different points. As a rule, a guy invites you to dance. It must be done correctly. The young man approaches the girl and asks if she is dancing. If your throat is dry from excitement, you can simply stretch out your right hand with your palm up - this is a generally accepted inviting gesture. If the girl agrees, she bows her head and puts her hand over the guy's outstretched hand.
A young man, before dancing a slow dance, should learn that in the process he should not cling to the girl too much. Feeling her figure, trying to grab her hips is not the best course of action. It is much more correct to smoothly lead the partner, embracing her by the waist with her left hand, and the girl's right hand should be held in her hand, slightly bent at the elbow.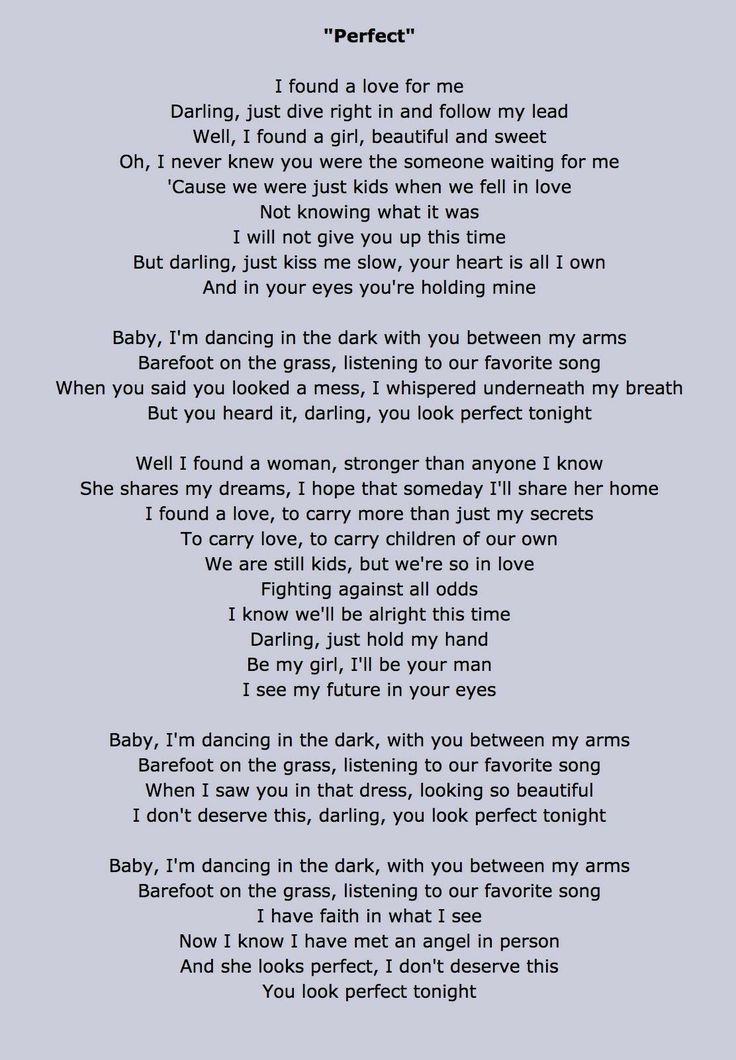 It would be nice to get in time with the music (at least not try to "overtake" the rhythm). In order not to doubt how you look in the eyes of a partner, it would be nice to rehearse in front of a mirror how to invite a girl. And in how to move to the beat of the music, it also does not hurt to practice!
What should a girl know?
A girl, before being interested in how to slow dance, needs to learn how to accept an invitation or refuse it correctly. If you agree to dance, bow your head and take the outstretched hand. If not, do not shake your head frantically and loudly declare that you do not want to dance with this individual. Just shake your head and apologize.
In the dance, you should not hang yourself on your partner's neck, lay your head on his shoulder (unless, of course, you are an official couple). It is definitely not worth taking on a leading role and trying to lead. It's the guy's prerogative. That's all! There is nothing complicated about how to slow dance with a guy, no! You just need to demonstrate the femininity that is characteristic of girls.