How to dance kathak
"Learn Kathak Dance" for beginners made easy (Online guide on How to learn kathak) | Kathak
Jump to Section
Learn Kathak
Learn Basic Kathak Posture
Lear Kathak Hand Gestures
Learn Kathak Footwork
Learn Kathak Expressions
Learn to combine all elements
Benefits of Learning Kathak
To learn Kathak , it is very important to understand a bit of history, the genesis and various elements of this dance form.
Kathak is one of the most significant forms of classical dances in India. The origin of this dance form happened because of the "kathakars" or the storytellers. The kathakars were mainly the composers or poets who travelled from the northern part of India.
The word "Kathak" has been derived from the Sanskrit word "Katha" means "story" and "kar" means "teller". These wanderers depicted the great epics through the poems, the songs or the music.
This dance form also is traced back to the history of its origin from Hindu Sanskrit texts of the 'Nritya Shastras'.
This was written by Bharata Muni, who was an exquisite theatrical and musical person and originated between the 200BCE to 200BC.
Learning of the dance form involves a lot of steps and is not a very easy dance form. Moreover, this dance form is divided into various Gharanas which makes the understanding of this dance form more complex. The three main Gharanas of this dance form are the Lucknow Gharana, the Banaras Gharana and the Jaipur Gharana.
Learn Kathak
The learning of kathak is involved in the learning of the various elements i.e. steps, gestures, mudras, postures from her teacher or instructor. Each and every element, which involves the movement of the hand called the mudras or the hastas. The movement of the leg, the correct posture all prove equally important and relevant in this dance form.
To master, each and every step, needs special training, patience and hard work of the learner. Practice also constitutes one of the most important factors whereby the dance form must be practised each and every day at a fixed time.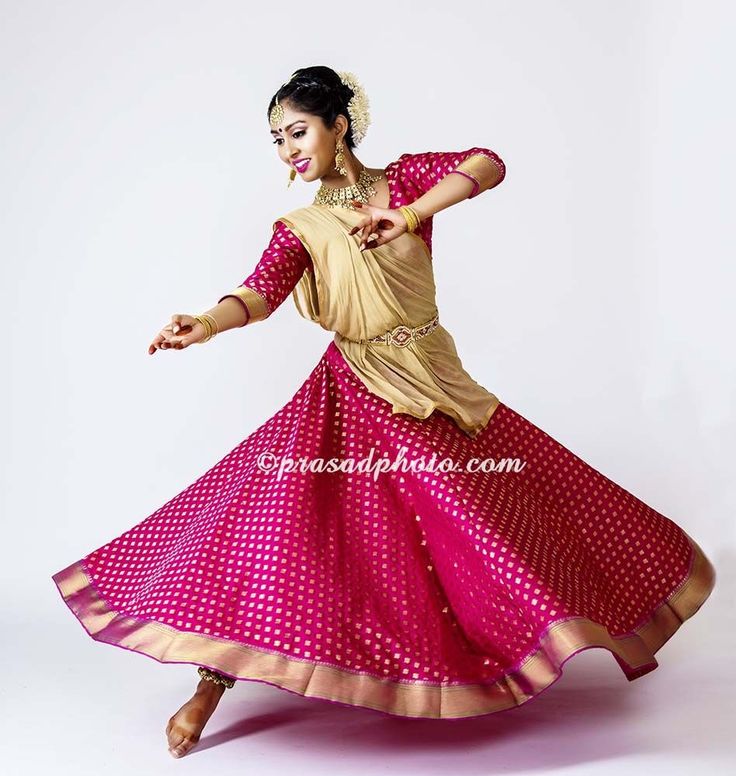 The understanding of the history in short by the student is also an important step of learning this dance form.
History and Evolution of gharanas
Learn Basic Kathak Posture
The basic posture of Kathak is also known as the Angas and mainly involves a very important part in giving the dance an aesthetic appeal and attractiveness. This involves mainly practising the body movements while keeping your body erect. The body in kathak needs to be properly aligned so that it helps in the controlled execution of the dance moves.
It is also done so that individuals do not hurt themselves while performing the dance moves. Firstly, the heels must be kept together while the feet should be kept apart from each other.
The second part is the positioning of the knees which should always be in a straight line with the feet and the same goes for the hip area.
The correct body posture for kathak
Lear Kathak Hand Gestures
The hand gestures involve the two kinds of mudras which is the Asamayukta which is performed with one hand. The other type is Samyukta hastas which are performed with both the hands. There are numerous mudras in Kathak combining both the Samyukta and the Asamyukta mudras. Some of the common mudras in Kathak are the Pataka, the Mudraakhaym, the Mushti, the Kartari Mukha and so on. These mudras are almost above 60 in number and need special attention and continuous learning.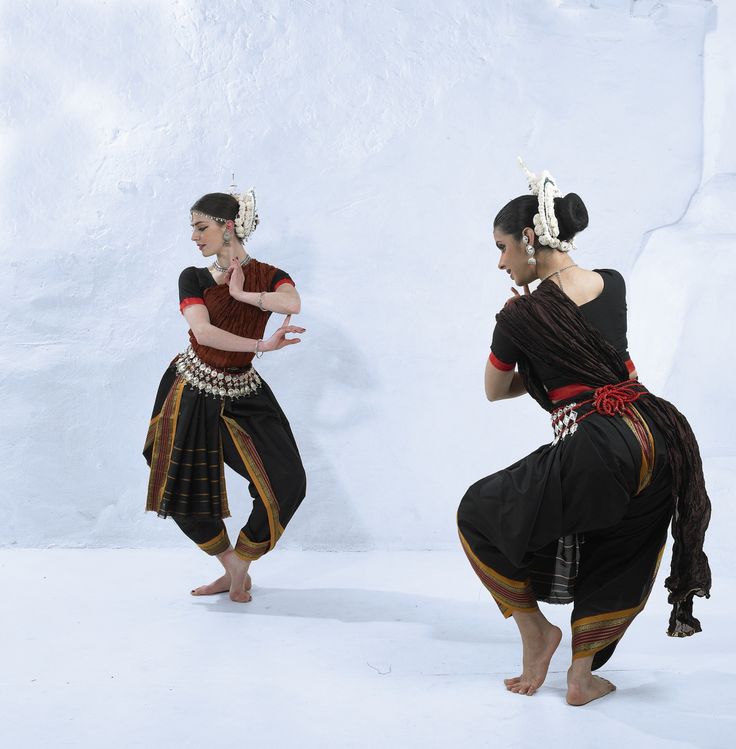 The learning of mudras in a proper way helps to express the stories in kathak in a better way and also makes the audience get attracted towards the dance as they can connect to the dance in a better way.
Learn Kathak Footwork
Performing various foot movement in this dance form is hugely critical. The foot movements form the base of this dance form. The teacher teaches the footwork from slow 'laya' and it eventually increases to double, triple and also four times. The footwork is also known as "Taatkar" in Kathak.
The learning of the various foot movements in Kathak is one of the most challenging parts of learning this dance form. Like every other thing, it will need regular practice. Moreover, the incorporation of various "taals" and "laya" makes this dance form a bit difficult to master. These feet movement is done by wearing the ankle bells on the leg which gives a melodious sound.
Also read Differences between Kathak and Bharatanatyam
Learn Kathak Expressions
The learning of the expressions and expressing them in a proper manner makes a dance form exquisite and beautiful.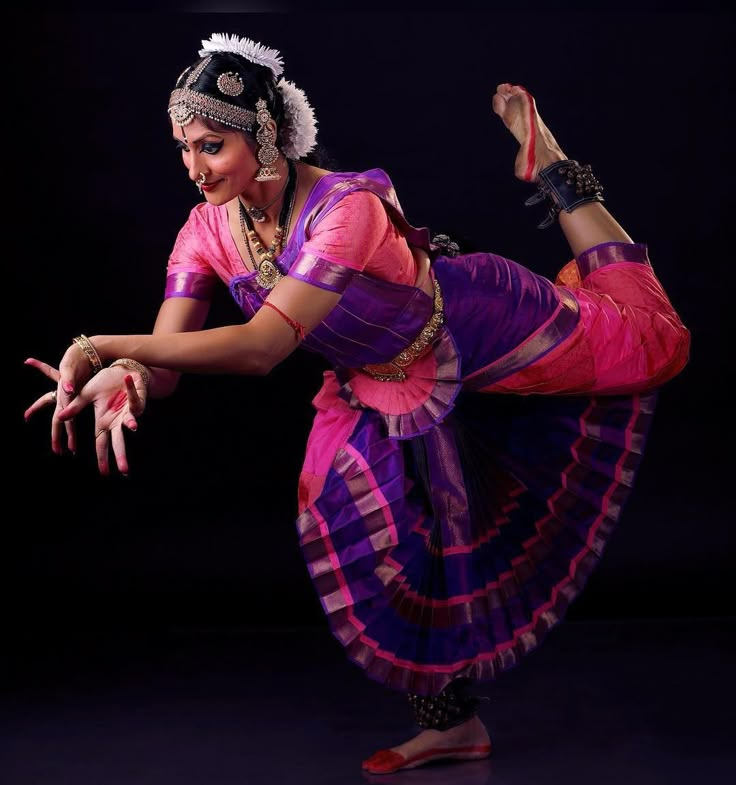 These are called "Mukhaj Abhinaya" and play an important role in learning Kathak. As we know, Kathak represents the mythological stories through the dance in the form of a drama. This dance form involves the facial expression which may depict anger, sadness, happiness and so on. Without proper expression any dance becomes incomplete. The basic expressions must be inculcated and practised so that it can be put to proper use with the various dance moves.
Learn to combine all elements
The dance form involves learning and practising all the elements to give a proper and perfect dance form in Kathak. Kathak involves a variety of moves along with the music and the "taals" and various expressions in a proper way. Learning of these elements need a long time whereby the learner should have patience in learning this dance form.
Also read 5 Kathak Dance Masters You Need To Know About!
Benefits of Learning Kathak
The benefits of learning and performing Kathak should also be told to the learners since this may have a greater impact of making them learn this dance form.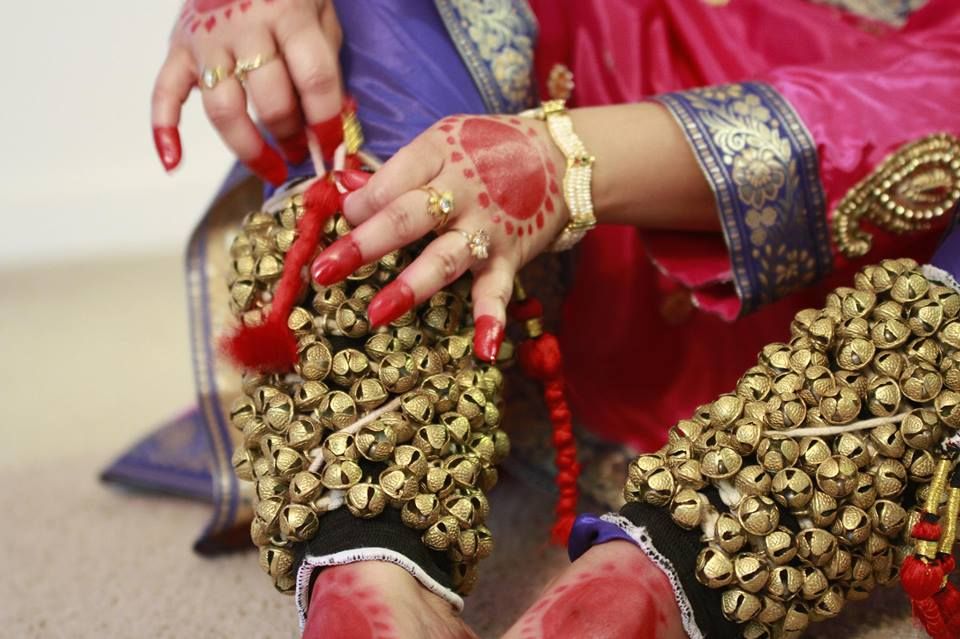 Kathak makes the muscles strong and the body fit and flexible.
It also makes individuals represent the culture and heritage of India and learn in-depth about it.
Kathak provides the amalgamated benefits of being stage free while performing and makes the individual more confident and self-reliant.
It may also help in making your career a bright one as kathak forms a very vibrant career opportunity for individuals in the future.
Kathak Rhythms The Premier School of Kathak in Texas - Kathak Rhythms
About
Kathak Rhythms is a Kathak dance school and performing company based in Dallas-Fort Worth and Austin that uses the classical Indian dance form as a method for artistic and cultural engagement and discovery. Traditionally attributed to the traveling bards of ancient northern India known as Kathakars or storytellers, Kathak gained refinement and complexity in technique and aesthetics over two millennia.
Kathak Rhythms' presentations range from traditional to modern themes while maintaining the purity of the dance form. 
​
Our performing company was accepted into the Texas Touring Roster by the Texas Commission on the Arts for 2020-2022. 
Training​
At Kathak Rhythms, Kathak is taught as a complete form with traditional methods, combining the best of all Gharanas. While deliberately staying away from the deviations of "Bolly-culture", Kathak Rhythms gives the opportunity to serious dance lovers to focus on the purity of the dance form by emphasis on the detailed nuances of Kathak, namely - abhinaya, taiyyari, laykari and padanth.
​
While learning, students are provided with the opportunity to hone their presentation skills with examinations and certification through Samaved and Gandharva. Additionally, students get to perform at select venues as well as our annual recital, to showcase their skills and develop their style and confidence.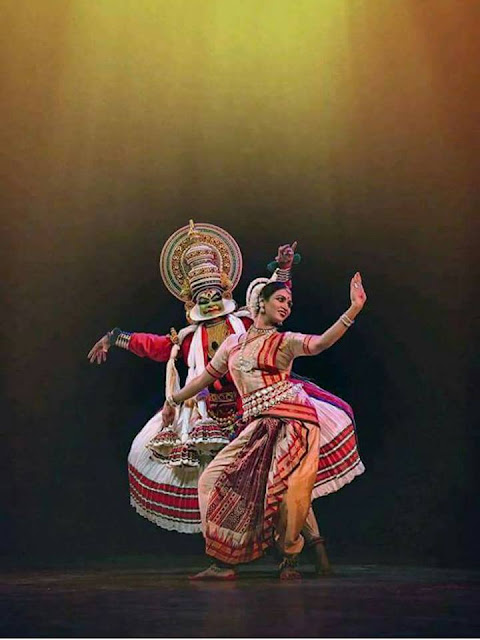 ​​Class Structure:
​Lessons are taught according to a set syllabus with 8 levels:

(Level 1) Prarambhik 
(Level 2) Praveshika Pratham 
(Level 3) Praveshika Purna 
(Level 4) Madhyama Pratham 
(Level 5) Madhyama Purna 
(Level 6) Upantya Visharad
(Level 7) Visharad Purna
(Level 8) Alankaar ​ ​

​Who can join:
​Students of ages 6+ are welcome to join, adults included! Our students are assigned to a class based on age, level and location. Group and Private lessons are offered through the school year, with special sessions during the Summer.

Kathak Rhythms' student enrollment exceeds 400 while average class sizes are maintained at 10 students per class. Our students are trained with individualized attention in an evironment that fosters both friendship and classical discipline.
While dance techniques and movement are taught during the first few years of learning, emphasis on presentation and style is placed in the advanced years. Typical training time per level ranges from 1 to 3 years based on the students' passion and commitment to practice in addition to class hours. Workshops are offered periodically with reputed Kathak artists from around the world. Benefiting from the structured learning environment at Kathak Rhythms, our students have developed to graduate from our program and extend their learning into their academic and professional lives.
COVID-19 UPDATE:  We have returned to in-person classes as of March 2022 for all DFW area students. For students outside DFW, online classes are continuing to be held. 
Akhila Rao
​Director
Akhila Rao has been in the field of Kathak for over 40+ years. Inspired and supported by her father K J Rao, a leading Kannada stage Actor-Director, Akhila was trained from an early age under the guidance of Guru Shri Ganesh Hiralal in Mumbai, performing her Rang Manch Pravesh in 1978 and presenting at leading venues in India.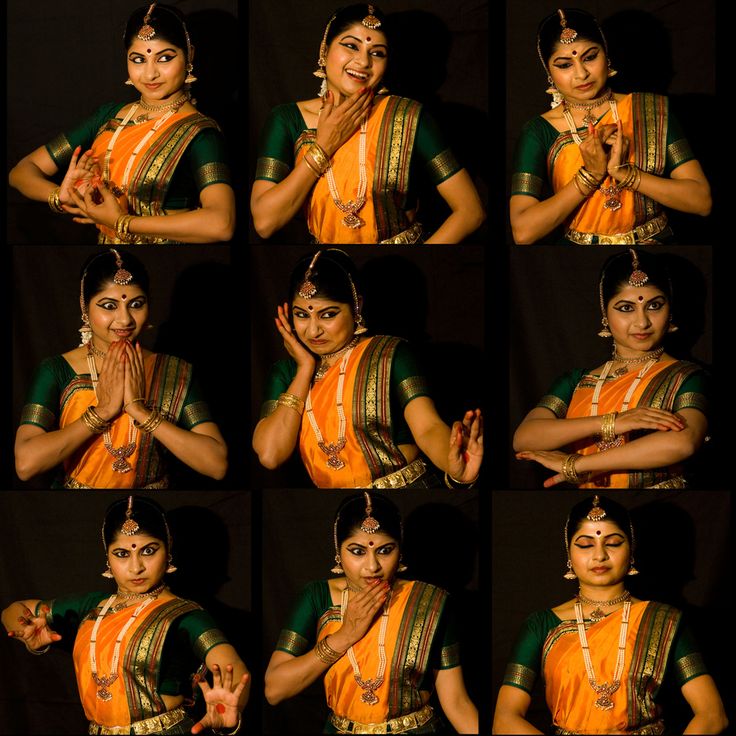 A Recipient of the "Singar Mani" title, awarded by Sur-Singar Samsad at the Kal-Ke-Kalakaar Festival in 1981, Akhila was also winner of The "Menaka Trophy" for Kathak, at the Bombay University Youth Festival. Akhila has also had specialized training for teaching students the finer aspects of Kathak, under the guidance of Guru Late Smt. Asha Joglekar in Mumbai.

Click Here to Learn More
Studio
Our 4000 sq. ft. studio space is located in Plano, Texas and is purpose-built for Kathak Rhythms. We feature a large 1800 sq ft. space that can be used as two independent and fully-functional studios when separated by our custom sound-proof collapsible wall (Blue + Green studios) Additionally, we have 2 separate studio rooms in Plano that are 1000 sqft (Red studio) and 750 sqft each (Beige studio). Our Southlake studio space is 750 sqft on the 2nd floor of a sports and recreation complex. 
The studio is also available for other dance and art classes- Details below:
Studio features:
Full length mirrors
HD projector and integrated sound-system to quickly and easily view any media on our motorized drop-down screen*
Bluetooth sound-system with microphone for plug-and-play functionality
Hard wood floor
Dry erase-board 
Well-lit and equipped with special effects lights*
*available in combined studio only (Blue + Green)
Other Facilities:
Courtesy Lobby provided to reduce disturbances for classes
Dressing Room for shows
Security cameras provide 24/7 security
Solar-Powered Motion Sensing Security Lights
In-house HD photography and videography facility for events
3D Scanning and Print of dance poses for mementos
Traditional and contemporary Costumes and Jewelry for performances
Stage props and Backdrops
1000-Watt 2. 1 Performance loudspeaker system with Wireless Microphones for auditorium-quality sound
Gallery
Kathak Bahaar - Annual Recital highlights
Locations

​Plano

Kathak Rhythms Studio
4020 Hedgecoxe Rd. ​Suite 150 
Plano, TX 75024


​Southlake

280 Sports
280 Commerce St.  Suite 265 (2nd floor)
​Southlake, TX 76092
Contact Us
NEW STUDENT and PERFORMANCE ENQUIRY FORM 

​

NOTE: Use this form for new student enquiry and event performance enquiry.
For Class registration, please use  

New Student Registration

 with password given by your Instructor.

* Indicates required field

Name *

First

Last

Email *

Phone Number *

At which location are you interested in joining classes? *

Plano Southlake Austin Houston Online/Outside Texas

Question or Information Requested *

How did you hear about Kathak Rhythms? *

Internet SearchStudent referenceWebsiteFriend referenceEknazar
Submit
Sign up for our mailing list

For more information on upcoming events, workshops and performances

* Indicates required field

Email *
Subscribe to Newsletter
#kathakrhythms
​
Home
Training
Studio
Gallery
Locations
Events
Contact
New Student Registration
#kathakrhythms
LOGIN
"Drishtikon Dance Group" Classical Indian dance "Kathak" with elements of modern dance
"Drishtikon Dance Group" Classical Indian dance "Kathak" with elements of modern dance
Music
Concert catalog
Start watching
Drishtikon Dance Group was created Aditi Mangaldas to bring the traditional aesthetics of Indian choreography to modern times.
The troupe strives to achieve perfection and virtuosity in the classical Kathak dance style, forming new contexts. Critics note the dramatic talent and amazing technique of the team, as well as a concept that embraces the divine and human principles: love and freedom, truth and beauty.
Aditi Mangaldas is a leading dancer and choreographer in the direction of classical Indian Kathak dance, laureate of state and international professional awards. In addition to working on classical productions, she opens up new horizons in the development of modern dance vocabulary filled with the spirit of the classics.
According to choreographer Akram Khan, "artists like Aditi Mangaldas are very important because they are transforming the kathak tradition from within." As Mainpost notes, "Her performances impress with a performance full of virtuosity, but her dance conveys much more: pride, passion, happiness, tenderness, focus, musicality and great pleasure in self-expression through dance.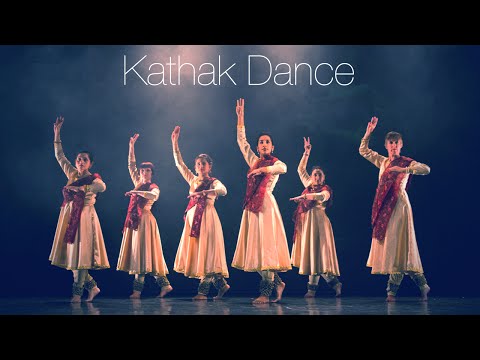 The performance is accompanied by her troupe, and this gives a feeling of an even greater celebration, turning into a triumph.
Dance critics in India believe that "the dance of Aditi Mangaldas demonstrates the freedom of body, mind and spirit that is necessary to explore the world."
Concert catalog
Featured
International online project Days of Culture Without Barriers
See also
All concerts
Harpsichord. Mozart. And sweets
2022120 min
Ryazan Regional Philharmonic
All-Russian Competition named after. V.N. Gorodovskoy. Orchestras of music schools
202290 min
Yaroslavl State Philharmonic
Arimoya trio. Bossa-Nova in Russian
202290 min
Cultural and educational center "Dubrava"
The Queen Symphony
202120 min
Saratov regional Philharmonic named after A. Schnita
with love from St. Petersburg
20290 min.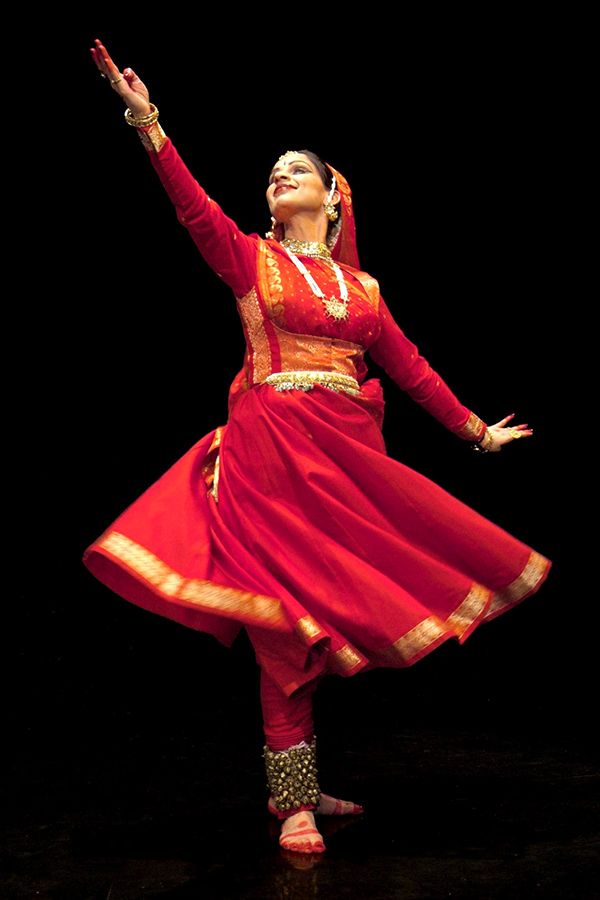 State Philharmonic Society
On the occasion of the 137th anniversary of the birth of Mikhail Erdenko
2022100 min
Cultural Development Center "Gornyak"
Holders of personal scholarship of the Governor of the Saratov region Franz Schubert
202290 min
National Drama Theatre. P.V. Kuchiaka
Stravinsky Time Art Festival. Apollon Musaget
2022120 min
St. Petersburg State Academic Chapel
Daniel Stein, translator
2022120 min. Unplayed concert of Gennady Kuzmin
2022120 min
Saratov Regional Philharmonic named after A. Schnittke
"Do you remember the evening…"
202260 min
New generation Ostafyevo Estate Museum
0003
202290 min
Cultural and educational center "Dubrava"
According to the wave of my memory. David Tukhmanov
202260 min
Cultural and educational center "Dubrava"
We talk about interesting and significant events and people in the history of literature, architecture, music, cinema, theater, as well as folk traditions and monuments of our nature in the format of educational articles, notes, interviews, tests, news and in any modern Internet formats.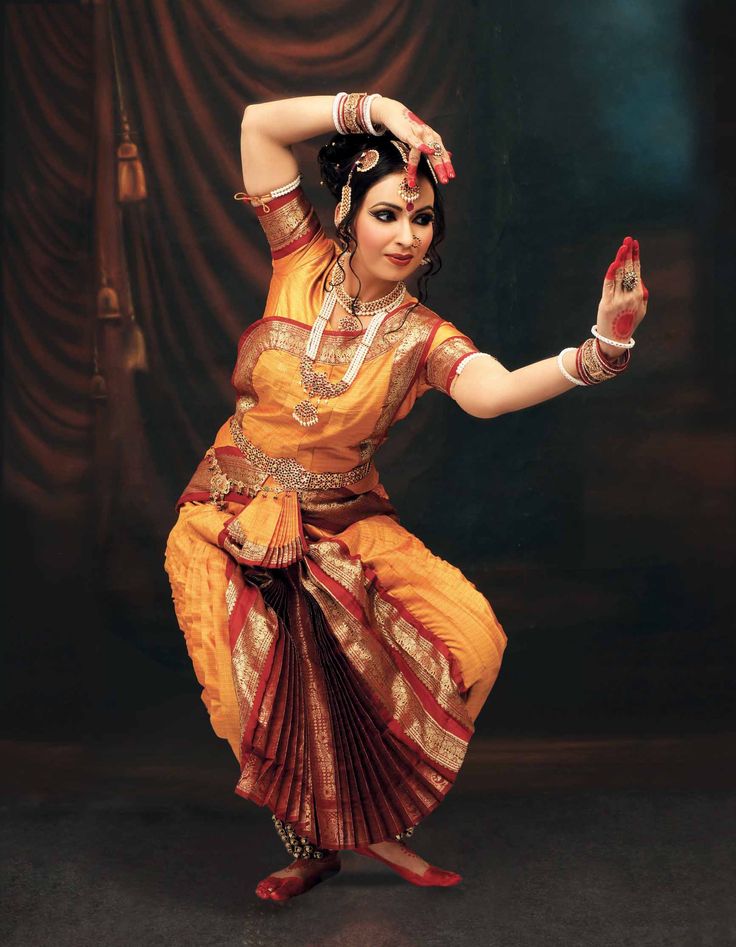 © 2013–2022, Russian Ministry of Culture. All rights reserved
Contacts
E-mail: [email protected]
Found a typo? Ctrl+Enter
When quoting and copying materials from the portal Active Hyperlink is required
90,000 Elena Chetverikova: "Indian dance language than speech"
Komsomolskaya Pravda
Society: Portrait of the phenomenon
Olga Tulyakov
11 May 2022 1 May, May 11 May May 2022 May, May 11 May, May 11 May :00
Residents of Kirov master the choreography of a distant exotic country
In 2015, Elena Chetverikova created the Muskurate Indian dance group. Photo provided by the heroine of the publication.
THE FIRST "SMILE"
Elena Chetverikova has always been attracted to Indian culture. As a child, she had two records with songs from the Raj Kapoor film "Mr. 420". It was under them that her first dances began.
Elena's debut performance took place at the school New Year's carnival, and then she was included in all the festive events that were held in the House of Culture in the village of Russkoe.
The director of the state farm ordered to sew an Indian outfit to order. So Elena got her first beautiful sky-blue costume for performances.
Growing up, Elena graduated from the Kirov Cultural and Educational School with a degree in "Head of an amateur dance group for children" and returned to her native village. There she organized the ensemble "Smile", which was later awarded the title of exemplary. It lasted 15 years.
In the difficult 1990s, due to a move, she changed her occupation: she served in the Federal Penitentiary Service for a long time. And then she returned to her first specialty - to teach children to dance. It was Indian - at that time in Russia it was already possible to find both suitable music and information about this exotic culture.
A girl from Kirov studied Indian classical dance in Moscow with leading teachers. Her teacher was Ashwani Nigam, the founder of the Indian Dance Theater "Tarang". He taught at the cultural center at the Indian Embassy in Moscow.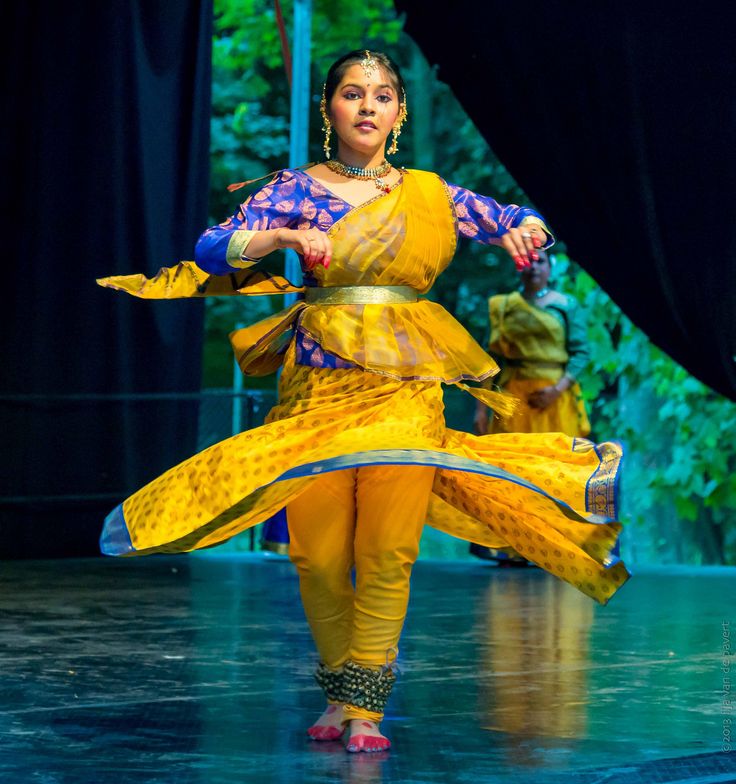 In addition, Elena took lessons from graduates of the National Institute of Dance (Delhi) Ekaterina Seleverstova, Tatyana Nazarova, Natalia Radenskaya. These were the "first signs" who went on a scholarship program to India and studied there for several years. Returning to Moscow, they organized their own groups, theaters, foundations and now they teach, tour a lot.
MUSKURATHI
In 2015, Elena created an Indian dance group. The first participants were those who once worked at Smile in the village of Russkoe. The girls grew up, got married, had children. And again they came to practice, some even with their daughters.
- I have black and white photos of dances where the current mothers were still schoolgirls, - Elena shares. - And the name came somehow right away: we decided to let the team be "Smile" again, but in Hindi. It sounds like "muskurati".
Three years later, a children's group was added to the adult group. Today, the Muskurati team is a laureate of numerous competitions.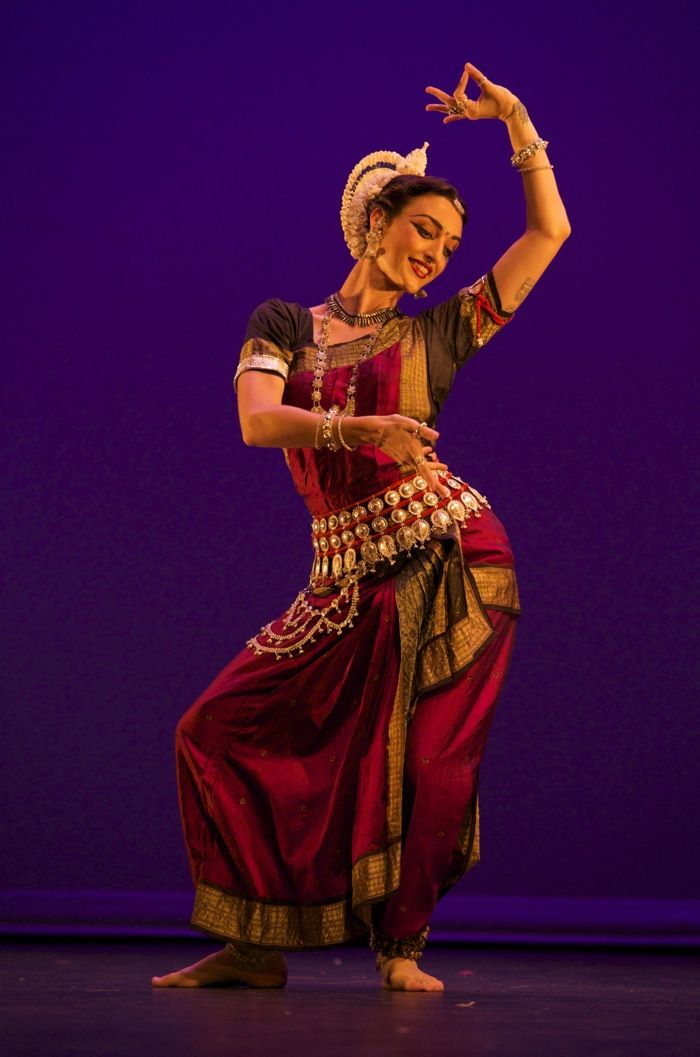 - We take an active part in events and festivals, in the holidays of the city and the region, - says Elena. - At the invitation of the National Center "Sita" and the Foundation for the Study of the Cultural Heritage of India "NrityaSabha", "Muskurati" annually participates in the gala concert of the festival "Day of India", which takes place in August in Moscow, in Sokolniki Park.
Kirovites dance the way it is customary in India: barefoot and with gungrou on their ankles. Photo provided by the heroine of the publication.
KATHAK AND GUNGRU
- Indian dance is one of the main virtues of the culture of this country, - says a girl from Kirov. - It appeared more than five thousand years ago and was originally part of a religious ritual. Currently, ten types of dance are recognized as classical in India. Among them is the direction of Kathak, which originated in the north of the country. It is this style that our team is studying.
The word 'kathak' means 'the art of telling stories'.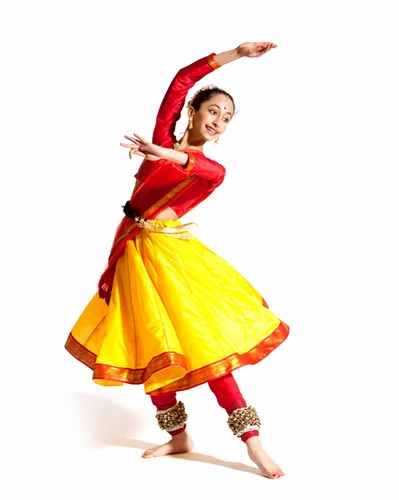 Since ancient times, wanderers, wandering artists have been walking in India and, through a dance with comments, conveyed to the inhabitants of villages and cities events from the national religious tradition. Kathak is one of the few forms of dance in the world that involves the execution of movements in a comfortable, natural position for the body: standing on straight legs, without twisting, without overstressing, without breaking the lines of the body.
- Of course, they say jokingly that it's easy to learn Indian dances, - the girl from Kirov smiles. - With one hand you screw in the light bulb, with the other you stroke the dog, and with your feet you knead the dough. Try it - without preparation it is unlikely to succeed. Indian classical dance, although comfortable for the body, is the most difficult style in the world. It requires a lot of diligence and constant practice from the performer.
Elena's team dances the way it is customary in India: barefoot and with gungrou on the ankles.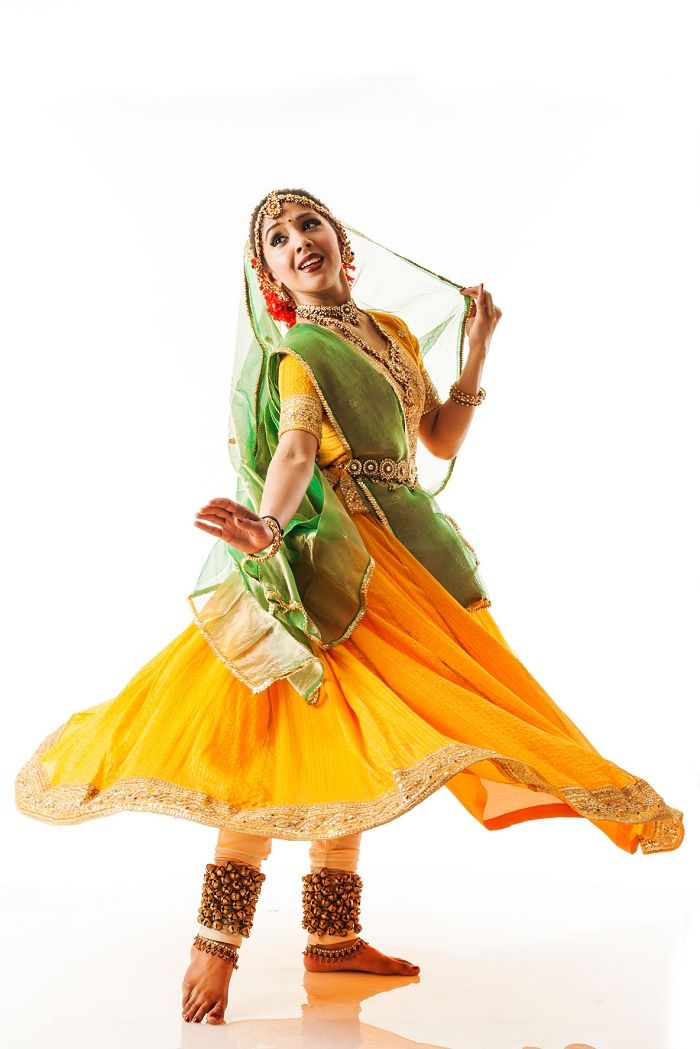 These are small round bells made of brass, copper or bronze and tied with a single cord. In fact, this is not an ornament, but a musical instrument. The cord with the bells is wrapped around the leg so that each bell lies flat, and they sound all together, and not separately. The number of bells in different dance styles varies. Most of all they are worn in kathak - up to five hundred, that is, up to five to six kilograms.
- Gungrus were created a long time ago, - says the head of the team. - When Indian dance was performed only at temples, where it was strictly forbidden to enter in shoes.
TO ADD BRIGHT COLORS TO LIFE
To the question why dances of hot India are popular in the northern and rather cold Kirov, Elena has several answers at once. Some of the women want to maintain health, some want to be slim and flexible. Some want to show their abilities in dance, while others just like incendiary music and bright costumes! By the way, the team orders clothes and decorations for dances in India.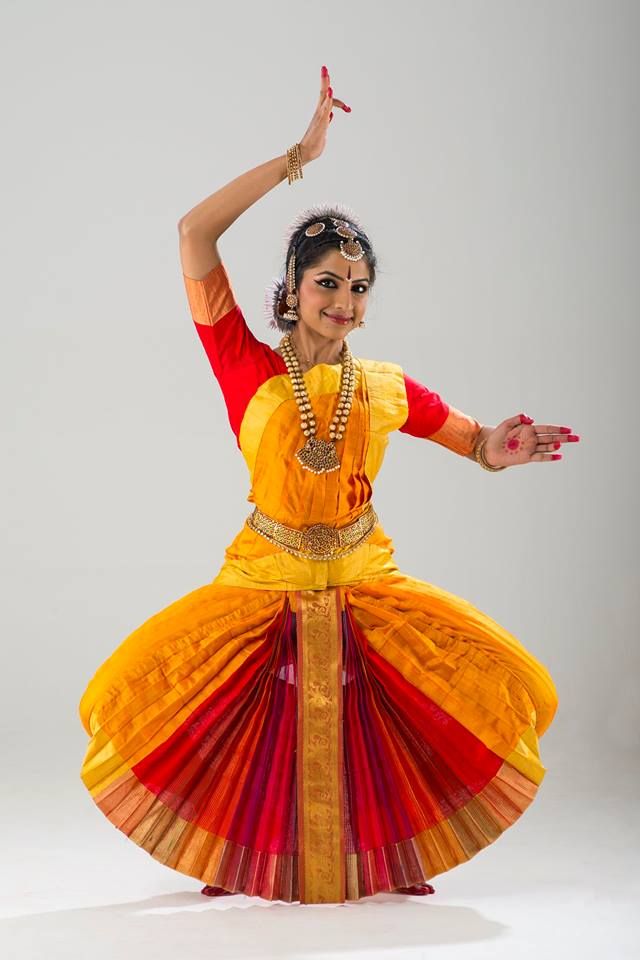 - Indian dance is an amazingly exciting spectacle, Elena emphasizes. - This is a small story about the relationship of people with each other, with God, nature, themselves. This is an unusual plasticity of hands, graceful movements. The language of Indian dance is much more expressive than the speech itself.
In addition to the classical Kathak style, the group's repertoire includes Indian folk dances and the Bollywood style - choreographic performances to the music of Indian films. They are very diverse, not so difficult to perform, colorful and easily combined with fitness. For lovers of dancing, it is enough to turn on the right music, use a few characteristic movements - and a modern dance in the Indian style is ready! Staged for the stage, it is unique and does not look like the usual modern choreography - it has more meaning and acting. In fact, this is a performance with original movements, an unusual plot, colorful costumes and bright decorations.
But in order to feel the full depth of Indian dance or make an extraordinary number, you need to master the classical style.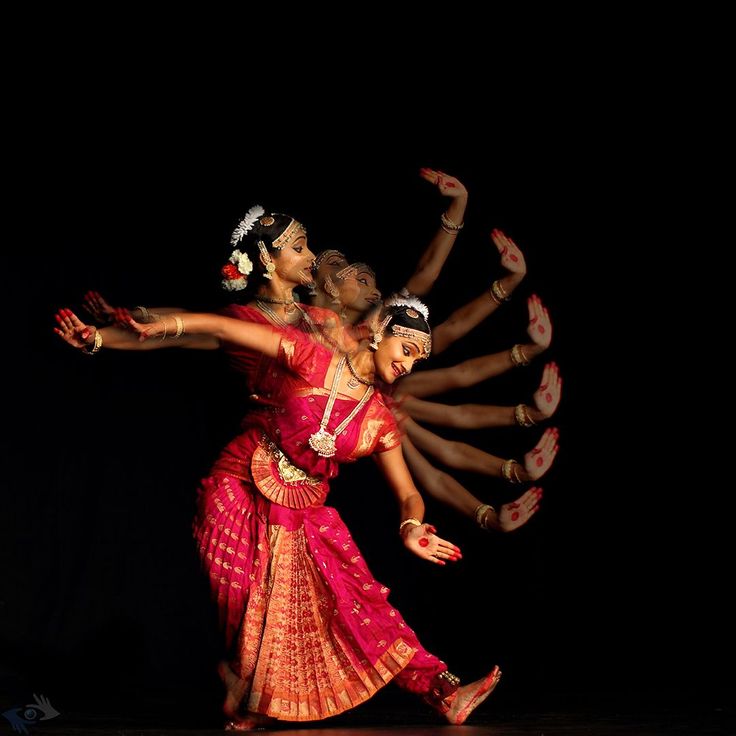 Learning it, as a rule, begins in childhood and continues throughout life.
- There are such wonderful words that a person is old or young, depending on how much creative power is left in him. Therefore, we are engaged in creativity and will be engaged in adding bright Indian colors to our lives, - Elena sums up.
Site age category 18+
The online publication (website) is registered by Roskomnadzor, certificate El No. FS77-80505 dated March 15, 2021.
CHIEF EDITOR OLESIA VYACHESLAVOVNA NOSOVA.
I.O. EDITOR-IN-CHIEF OF THE SITE - KANSKY VICTOR FYODOROVICH.
THE AUTHOR OF THE MODERN VERSION OF THE EDITION IS SUNGORKIN VLADIMIR NIKOLAEVICH.
Messages and comments from site readers are posted without preliminary editing. The editors reserve the right to remove them from the site or edit them if the specified messages and comments are an abuse of freedom mass media or violation of other requirements of the law.