How much do dancers get paid in music videos
This Is How Much Hip Hop Dancers Make
Hip hop dancers always look like they're having so much fun, but is it a lucrative career- how much do hip hop dancers make? We see them in music videos, live performances, movies, and shows. They work hard to get hired and have to go through rigorous training and auditions to gain success.
Because Hip Hop dancing is such a competitive job market, the wages of Hip Hop Dancers vary. They can make a little more than minimum wage or make up to $30 an hour or more. Based on recent information, the average wage is about $18 an hour.
There is a lot to consider when being hired as a dancer. Read on for more on building a career as a hip hop dancer and how much hip hop dancers make.
via GIPHY
How Much Does A Hip Hop Dancer Make?
Being a Hip Hop Dancer can be a lucrative business if you market yourself right and know how to make connections.
Some performers can average about $2,000 a week depending on their contract and what they do as a performer.
Based on what type of performance, your salary and paycheck will vary. Here are the different types of performances that you as a dancer can partake in and what they payout:
| | |
| --- | --- |
| Type Of Performance | Payout |
| Live Performance (Music) | $30 to $80 per show. |
| Other Live Performances | $1,653 a week minimum (based on Actor Equity Association union contract) |
| Music Videos | $200 to $500 a day, depending on rehearsal and hours put in. |
| Theater Performance | Depends on the theater, the show, and the role or hours put in. |
| Film | Depends on the role and hours put in. |
When starting as a hip-hop dancer, you may not get a great paycheck and may even find yourself doing the work for free while you start making connections.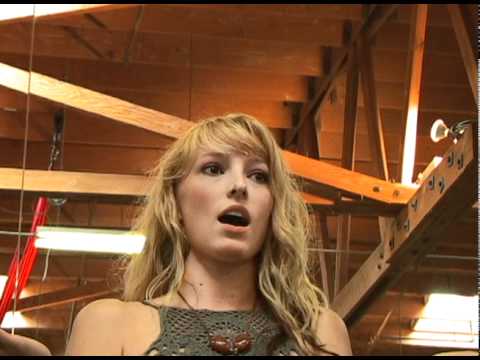 This can be disheartening, but there are ways to improve your marketing and to increase the list of clients on your resume.
Making a Career as a Hip Hop Dancer
There are many ways to become a better Hip Hop Dancer. But here are some of the best tips that you can follow to improve your skills:
Be passionate
Keep your head up
Practice
Give yourself time
Research
via GIPHY
Be Passionate
If you find yourself not enjoying your work as a dancer, people can see this, especially those with a trained eye for dancers. If you aren't loving what you're doing, you may need to take a step back and find that love again.
It's okay to take a break and reevaluate what brought you to dancing and why you are doing it. You may need some time to rediscover that passion and love once again. Sometimes the rejections and competitiveness of this industry can be disheartening and cause that passion to dwindle.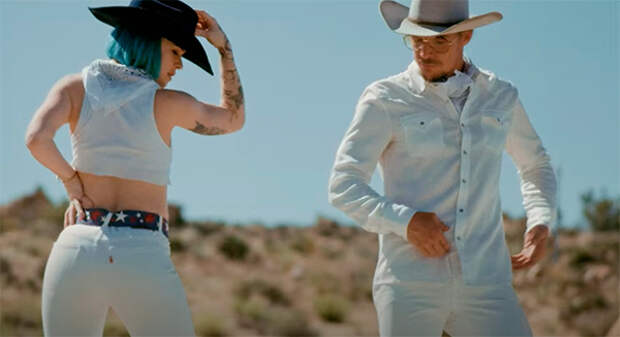 Keep Your Head Up
If this is what you love and are passionate about, don't let the rejections or people tell you to stop. This is a process, and with each rejection, you will learn more and be better. This is what you love, and be proud of it!
Practice
This seems like a given, but practice does make it better. But don't practice so much that you lose that passion for the dance. Find your groove, and learn new skills. This will help you widen your horizons and challenge you. Who knows, you may find yourself incorporating new styles in unique ways.
via GIPHY
Give Yourself Time
Everyone learns at different paces. Don't automatically think you will master a style overnight. Just because one person may have mastered it a little quicker than you doesn't mean you will never get better at it. And when it comes to auditions, play to your strengths.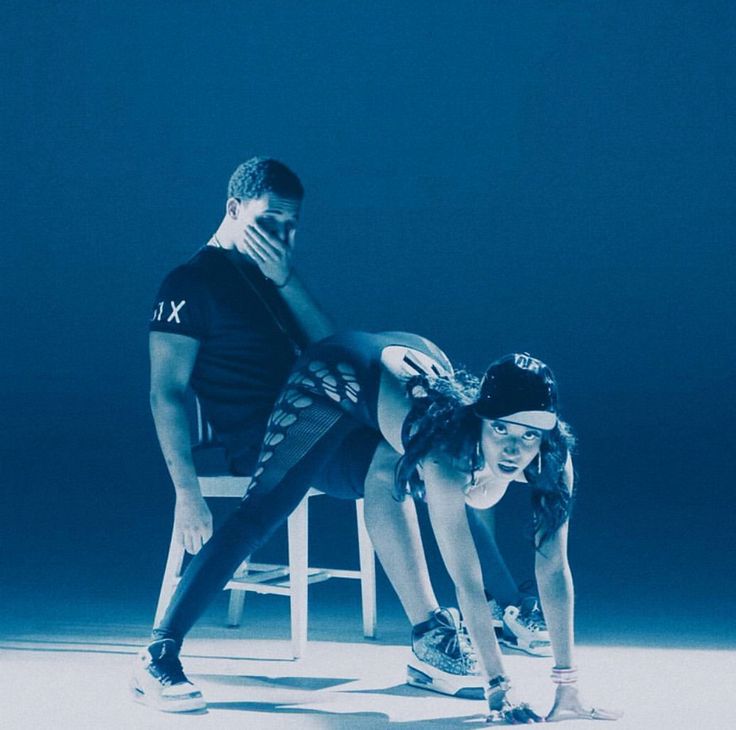 Research
This is not only important to research those that will be at the auditions but also with other famous dancers. Look those dancers up and learn about their style. Dancing is about finding your voice, and sometimes you need guidance from the big leagues to learn what fits and what doesn't fit for you.
Learning different styles will only expand your opportunities. The more versatile you can make it easier for you to find more job opportunities. It also looks good on the dancing resume that you can dance to different rhythms.
How to Increase Your Pay as a Hip Hop Dancer
To get better jobs or better pay, improving your skills will help you with this. You can show your improvement and see that you have the capabilities to grow as a performer. This shows the producers that you are an asset to the project and take criticism well.
There are so many things to do to help you market yourself. Here are some things you can do:
Change your outlook
Be genuine
Be professional
Know your clients
via GIPHY
Change Your Outlook
If you aren't good at bragging about yourself, you will need to change your outlook on self-promoting. Don't think of it as bragging about how good you are but why you are the perfect fit for the opportunity.
The more people can see how well you are at dancing, the more likely you will get job offers and job opportunities. Think of it as if you are sharing your resume with the world. When writing a resume, you're not bragging about yourself. You are just promoting the skills you have to show you are right for the part.
If you have unique dance skills or have noticeable connections or friends, use them. Clients and employers are more likely to hire you when they like someone you know or are friends with. 
Be Genuine
No one likes when people lie, especially when you are trying to make a partnership or are working with people for long periods. Be your genuine self.
You will make stronger work connections this way. 
Your coworkers and bosses will see when you aren't being genuine or trying to put on a facade. The Hip Hop dancing community can become quite small for you if word gets around that you aren't pleasant to work with or that you might put on a show.
Be Professional
Always be professional. There is a time and place to act like friends or be casual, but you always want to start professional. This shows respect to them, and it will help you start on the right foot.
This also means being professional in other settings besides work and auditions. Your social media and interactions with others can damage your dancing profile. No one wants to hire someone who gets into dramatic and angry arguments on Twitter. Be careful because people are always watching.
Know Your Clients
Knowing your clients or those that will be at auditions judging you can give you an upper hand. If you research your judges, you will understand what they will be focussing on for the audition.
You can work on those areas to make sure you are ready for that audition.
If you have similar acquaintances or friends, slip them into the conversation. This will help them remember you when discussing who will make the cut. This goes the same for interesting information. 
Provide a little fact about yourself that they will be interested in or connect with. If they love vacationing in Hawaii, you can tell them about how you are from there. This opens a door between you and those that are looking to hire you. People like to work with those they get along with.
These are all great points to consider when you are trying to market yourself. Remember, social media is a wonderful way to get your name out there, and if you can put these tips on your social media, you can find yourself getting a following and increasing your chances of finding more reputable jobs.
Final Thoughts 
Being a Hip Hop Dancer is quite a competitive profession, but with great self-promotion and dancing skills, you can find yourself getting higher-paid jobs that put you on the higher end of earnings.
If this is your passion, you might as well make money doing what you love.
via GIPHY
Sources
5 Tips To Become A Better Hip Hop Dancer
Average Salary Of A Hip Hop Dancer
How Much Does A Dancer Make In A Music Video?
A dancer's salary in a music video varies depending on the production. A low-budget video may pay $200 to $500 per day, while a major label video can pay upwards of $2,000 per day. Dancers are usually paid per day, with the exception of those who are signed to a choreographer or production company. These dancers may be paid a weekly salary, or a flat fee for the entire project.
How much do dancers make in a music video? A good estimate of how many hours will be required in your rehearsal and studio sessions is based on how many hours you spend in them. In general, a fee of $200 to $300 per 12 hours is charged for each randomly chosen person.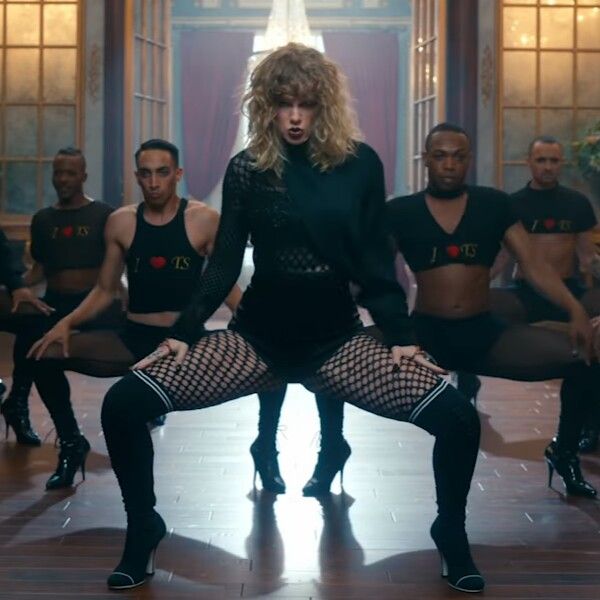 In general, an 8 hour session costs between $80 and $100. In the United States, dancers make an average of $20 per hour. When the hourly rate is less than 31 cents, it is considered to be low. A quarter of all dancers earn more than $16 per hour. How much money does the average dancer on Dancing with the Stars make? According to Forbes, celebrities can expect to earn $125,000 per year on average.
According to the Bureau of Labor Statistics, the average annual salary for a Professional Dancer in the United States will be $66,738 by 2022. In other words, the average hourly wage is approximately $32.09, just in case you need a quick salary calculator. This equates to approximately $5,561 per month or approximately $1,183 per week.
According to the Bureau of Labor Statistics, the average salary for Hip Hop Dancers in the United States is $29,120. Wages for Hip Hop Dancers range from $16,640 to $68,640. The top 75% of Hip Hop Dancers make $68,640, while the middle 50% earn $29,120.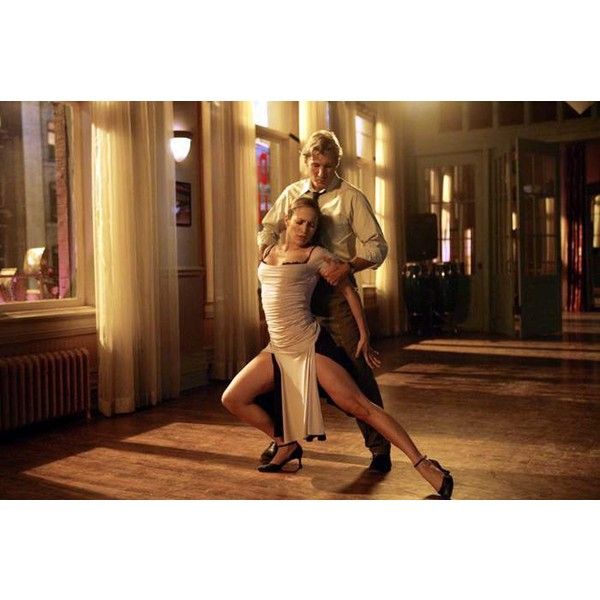 What does a ballerina make per hour, week and year?
How much money do stars on Dancing with the Stars make in a year? According to several sources, including Variety, a celebrity's starting salary is $125,000, which includes at least 20 hours of training per week, including several weeks prior to the premiere of the season.
How Much Does A Choreographer Make For A Music Video?
Credit: ScoopWhoop
A choreographer's salary for a music video can vary greatly depending on the budget of the video, the popularity of the artist, and the experience of the choreographer. Generally, a choreographer can expect to make anywhere from $500 to $5,000 for a music video.
A choregrapher is an essential component of any entertaining event. Many people use choreographers in their daily lives, whether they are creating music videos or movies. A choreographed dance is essentially a teaching and creating activity. Some of the most well-known choreographers include Michael Jackson, Wade Robson, and Beyoncé.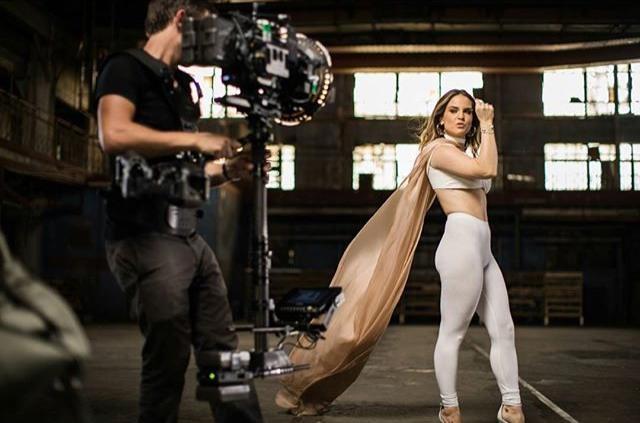 You have to have a lot of experience in order to excel in a field like Choreography. You can pursue a variety of career paths if you want to become a dance choreographer. As a dance instructor and producer, you can own a studio and teach dance.
You can use this software to direct dances in films and music videos. The wages of choreographers can range significantly. If you are not employed by a studio, you have the option of charging a fee based on your level of production. Using YouTube, TikToks, and Instagram, you can create a searchable archive of your work. There are numerous opportunities for those who have been exposed to it. When I asked Shameed why he sold his tattoo shop and became a full-time choreographer, he explained that owning a business takes a back seat to what you do as a business owner. Examine your options and see if becoming a choreographer is for you.
How Much Do You Get Paid For Music Video?
Credit: www.musicxtechxfuture.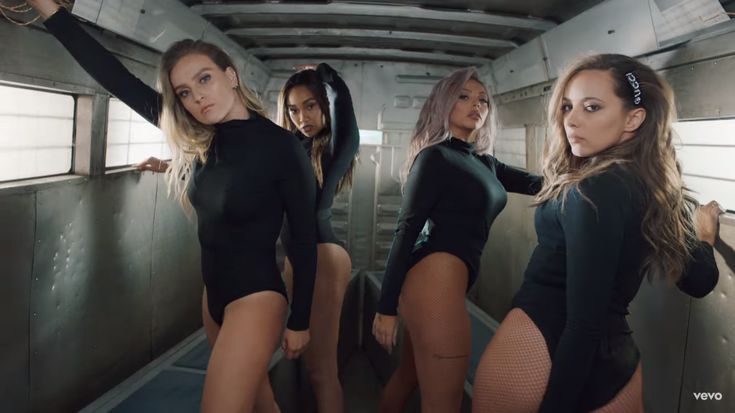 com
There is no one-size-fits-all answer to this question, as the amount of money that can be earned from a music video varies depending on a number of factors. These include the popularity of the artist, the budget of the music video production, and the distribution platform(s) that the video is released on. In general, though, music videos can be a very lucrative endeavor for all involved parties.
The average amount paid per million views ranges from $1,000 to $2,000. The high end of the scale is $0.002, or $0.00 per click, for a cost per click of $0.002. Artist-owned videos can be sold for any price by using other services such as Vimeo and iTunes. TunePocket offers a collection of royalty-free stock music libraries. There are thousands of music tracks, loops, and sound effects to download for free. We can be used in personal and commercial videos, films, games, and other projects, in addition to our music. The average amount paid per million views is $1,000-2,000 per million views.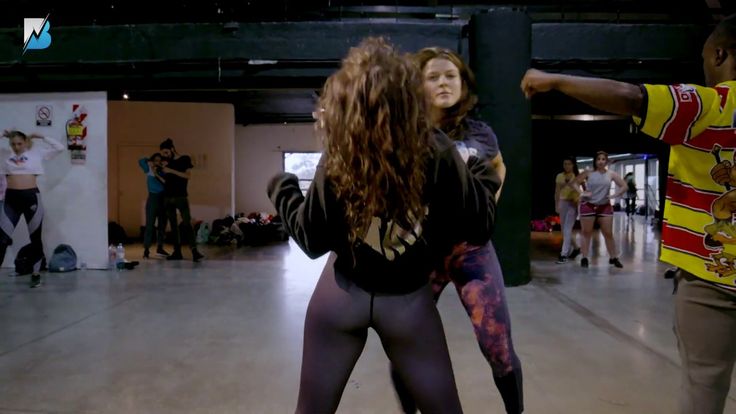 Musicians earn an average of $35,300 USD in gross revenue per year as a result of their music careers. Ghostwriters are paid between $10,000 and $20,000 in upfront fees for anonymous contributions. Education and experience determine the salary of a Music Composer or Arranger in the range of 40000 to 60000 per year. It is critical to provide the filmmakers with something in exchange for making music videos specific to your songs. You may wish to contact film advocacy groups like FIND (Film Independent) or IFP (Independent Film Project). A DIY project will typically cost between $300 and $500, while a low-budget music video will typically cost between $5,000 and $10,000. YouTube Music Premium can be purchased separately or as part of YouTube Premium for $9.99 per month. Music playlists, music videos, remixes, and live versions are all included in the service. A million views can earn you between $1,000 and $2,000 per million impressions on average.
How Much Do Gig Dancers Make?
Professional dancers in the United States can expect to earn an average of $24.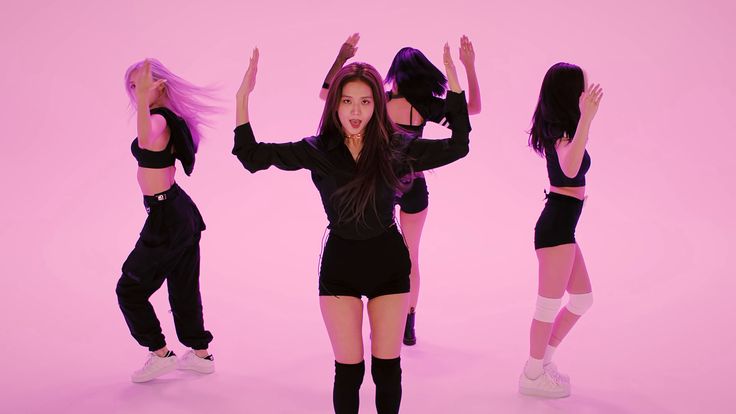 50 per hour.
In the United States, a professional dancer's annual salary is approximately $24.50 per hour. When it comes to making money as a dancer, you'll need to consider factors such as your location, genre, and career path. According to the most recent figures, ballerina Nina Ananiashvili commands a staggering $30,000 per performance. Freelance dancers tend to work on projects and frequently have a wide range of career options. Some freelancers may specialize in a specific dance genre, whereas most successful freelancers specialize in a variety of dance genres. Dancers in a company are salaried, but their income will vary depending on their location. Aside from your pay, the type of company you join will also have a significant impact on your earnings.
The salaries of dance instructors are based on the institution where they work, such as a university, college, or school district. A ballet dancer is known as a choreographer, and he or she creates and directs new dance routines.
A choreographer's annual income is based on how many project contracts they sign each year. As of 2016, the median hourly wage for a choreographer was $18.68. The New York City Ballet Company is one of the most well-known and prestigious ballet companies in the United States. An employee of a Tennessee company can earn up to $54,000 per year as a ballerina. Dancers in off-Broadway productions are union-regulated, so their wages will be the same throughout the city.
A backup dancer is a freelance dancer who is simply doing his or her job. Their projects, on the other hand, are typically shorter than those of Broadway dancers. A backup dancer is a great way to make some extra cash while on the road; if you enjoy traveling, it may be worth a shot. A show dancer is a freelancer who seeks seasonal work and is usually well-trained in jazz, tap, and circus dancing. Dance teachers in institutional settings earn a salary ranging from $28,000 to $124,000 per year. There are several requirements for obtaining a teaching license and a bachelor's degree in dance and education required by most schools.
To protect dancers, the union does not require membership, but it does support them.
Dancers are paid fairly and consistently if they belong to a union. They are in charge of ensuring that pay rates are kept up with inflation. Wealthy patrons of dance events are those who simply adore the dance and want to contribute to the cause in some way. It has been a proud tradition for members of the upper classes to roll their horses for a long time. In order to avoid ethical issues, patrons who support individual dancers pay in honor of them.
The salaries of professional dancers are highlighted in ZipRecruiter's report, but it doesn't tell the full story. According to the Bureau of Labor Statistics, the average hourly wage for dancers in the United States is $24.50, which is $1,000 more than the average hourly wage for all U.S. workers. According to the report, salaries for dancers vary depending on their company, location, and level of experience, but the majority of dancers earn between $2,375 and $3,025 per month.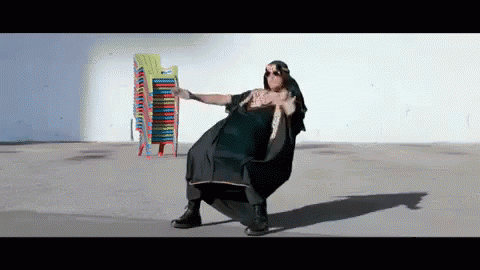 In comparison, the average U.S. wage is $36,000 per year.
The Highest Paid Dancer In The World Is Kristen Stewart.
Which is the highest paid dancer in the world? The most valuable person in the world is Mikhail Baryshnikov, who has a net worth of $45 million. His salary isn't even close to that of the highest-paid dancer. David O Russell paid Kristen Stewart $10 million to appear in his dance film The Girl with the Dragon Tattoo in 2016. Stewart's salary surpassed that of all other actresses combined. Dance professionals make a lot of money, but not quite as much as you might think. According to the Bureau of Labor Statistics, the average wage for dancers in the United States was $20.70 per hour in May 2018. A dancer earns $16.31 per hour, or less than half of what they would earn if they were paid by the hour. A dancer, on the other hand, makes a lot more than the average person, regardless of how much money they make.
How Much Do Dancers Make A Year
How much does it cost to hire a professional dancer in New York City? On August 12, 2022, the average annual salary for a Professional Dancer in New York City was $69,342.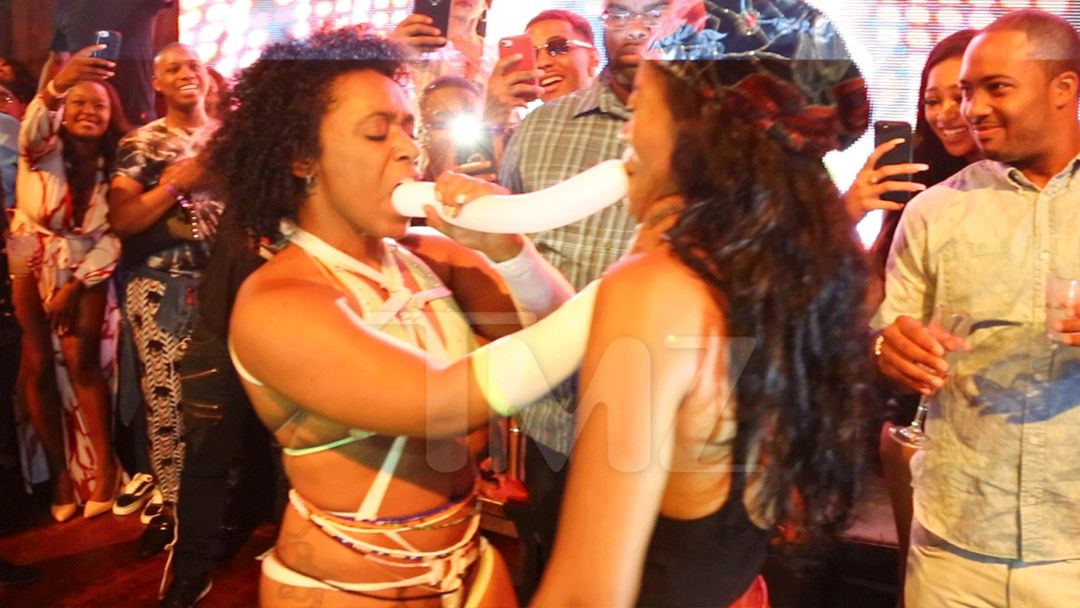 If you need a quick salary calculator, you can work out how much it is for an hour at $33.34.
According to the Bureau of Labor Statistics, the average wage for dancers in the United States in May 2018 was $20.70 per hour. Half of dancers earn less than $16 per hour, which is a good wage. The average hourly wage for a dance teacher (also known as a choregrapher) was $25.75, according to the Bureau of Labor Statistics. According to the UNITE union, the minimum wage for a Broadway dancer performing in a play has been $1,861 per week since 2015. They are paid $44 per hour for overtime, and if an employee poses an extraordinary risk such as being suspended by wires, they may be compensated for it. According to the Dancer's Alliance, minimum wage requirements for non-union music videos are outlined. Dancers are required to be compensated for each shoot day at least $500.
The union reached an agreement with many of the world's largest music producers to establish minimum wages. The National Endowment for the Arts is a federal government agency whose mission is to ensure that all Americans have access to the arts.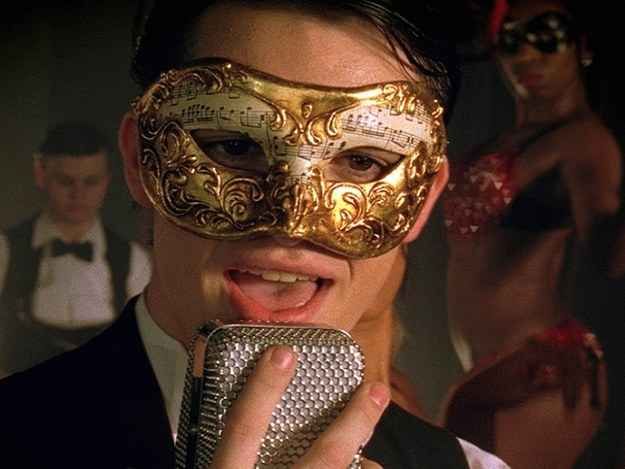 Dancing dancers' minimum wages are clearly stated in the tables above, as stipulated by AGMA contracts from 1984-1985. The tables above clearly show that wages have risen steadily since this time. In her first year as a ballerina, she says she is financially unprepared as a college graduate. She says that even if you are paid, you are only paid for the length of your contract. Larger companies generally pay their employees more consistently, but getting into them is much more difficult.
Dancers are paid 40 hours per week, 52 weeks per year, which is not the norm for most professional dancers who are compensated on a contract basis. 50% of dancers and choreographers earn less per hour than the amount in the table below, which represents 50% of dancers and choreographers earning less per hour than the amount in the table below represents 50% of dancers and choreographers earning less per hour than the amount in the table below represents 50% It is not necessary to be a union member to get professional dance work.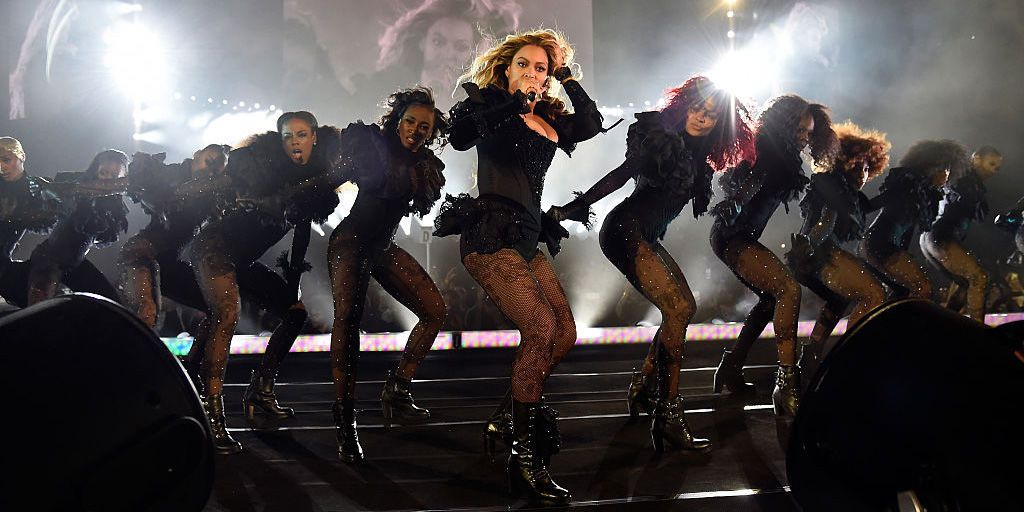 Dancers will receive an extra bonus known as a per diem on tour. Dancers should expect to work 20 to 25 hours per week, according to a dance teacher. According to the Dancers Alliance, all dancers in live shows, industrials, and non-union music videos should be paid the following. Austin wrote an article for Dance USA. Is American Modern Dance a pyramid scheme? Karen Bradley, an associate professor and director of graduate studies in dance at the University of Maryland College Park, wrote a letter to her former student after receiving an email from her. Many people who study dance do not become professional dancers, but rather work as professionals.
Dancers in the United States are typically between the ages of 27 and 29, which is older than in other countries. For example, the average age of a ballerina is 36 years old in Russia.
There are several reasons why American dancers are younger than other dancers in other countries. Classical ballet is a popular style among American dancers, while modern or contemporary dance is popular among other countries' dancers.
Dance is more intensely studied by American dancers than by dancers in other countries.
Because of the intense training and short career spans required for ballet training in the United States, dancers rarely pursue other careers after their careers. Dancers frequently move on to teach, direct their own ballet companies, or resume formal education after completing ballet training.
In other countries, most ballet dancers continue to study after their professional careers are over. Students studying dance at dance universities are common in Russia. As a result of this training, they can pursue additional careers.
Professional Dancer Salaries
There is no definitive answer when it comes to professional dancer salaries, as it can vary greatly depending on the dancer's experience, location, and type of work they are doing. However, according to the Bureau of Labor Statistics, the median annual wage for all dancers in the United States was $20,180 in May 2018. This means that half of all dancers earned more than this amount, and half earned less.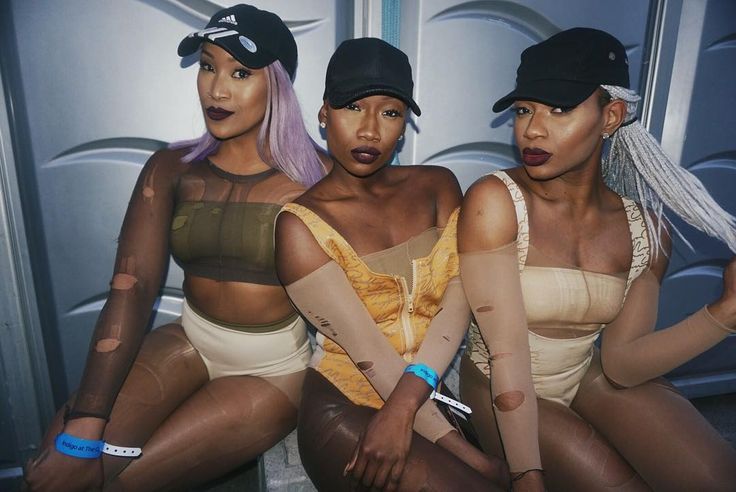 The salary of a Professional Dancer is influenced by a variety of factors, including education, experience, and location. Professional dancers in the United States earn an average of $54,238 per year, with salaries ranging from $37,500 to $66,987. Working in a large metropolitan area will result in a higher salary and a higher cost of living. As a professional dancer, you are more likely to have an idea of yourself as a person and as a performer. It is recommended that you seek regular feedback from your instructors and peers in order to improve your salary. Regular feedback may help you build a strong reputation, which may lead to higher pay in the long run.
In what ways is it better for dancers without agents to just stand out? Mikhail Baryshnikov, one of the world's most famous and iconic dancers, only made $45,000 per episode of Strictly Ballroom, according to reports. That equates to approximately $4,000 per episode.
Kristin Chenoweth and Lisa Ann, two professional dancers, are said to earn $150,000 per episode.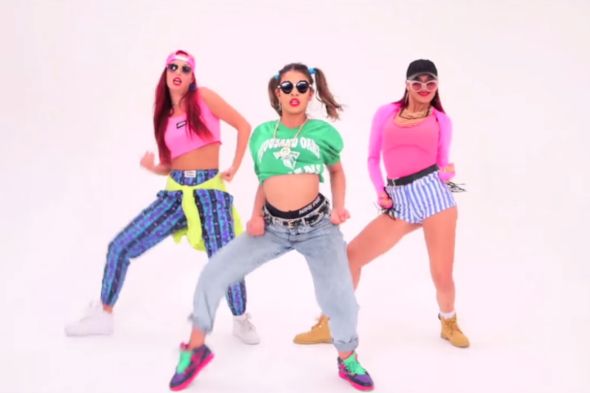 Despite the fact that Baryshnikov was treated unfairly, there is no doubt that he is not even close to the highest paid professional dancers.
This is a difficult problem to solve. Nonetheless, one thing is certain: dancers must be paid fairly and quickly. Organizations are beginning to realize this and are beginning to pay their dancers what they are worth.
Average Amount Dancers
On average, dancers earn $28,000 per year. In 2021, women will earn less than men will. Top-paid dancers are estimated to earn up to $149,000 per year. Connecticut is a fantastic state for dancers to call home.
Dancers in the United States earn an average of $20 per hour. It's not just a job; it's also a lifestyle that you have to adapt to over and over again. The Dancers Alliance can point out what's going on here in the best possible way. What is the meaning of hazard pay? When doing any activity that has the potential to cause you harm, you have the right to refuse to do anything they ask you to do.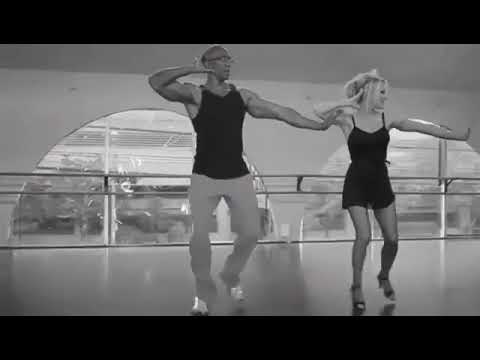 Your career does not depend on your job; it does not even matter what you do because your job is more important than your well-being. When you book a job, you are earning money from the agency because whoever hires you will pay your salary plus a 10% – 20% "agency fee."
When a company requires you to stay for three more hours in rehearsal, you should contact your agent and ask for a higher salary. You should not hire dancers if you are unable to afford them. Putting dancers on a stage is not the best idea. Your company's image will improve as a result of dancing, and you will make more money as a result. If you're unsure about asking for the rate, don't be afraid to do so. If all dancers refuse to perform in jobs where they are not paid well, the companies have no choice but to pay us what we are owed. Those who can really make a difference in the rate of production, as well as the top dancers and agencies, are the choreographers.
The Median Salary Of Modern Dancers In The United States
The average salary for modern dancers in the United States is $29,120.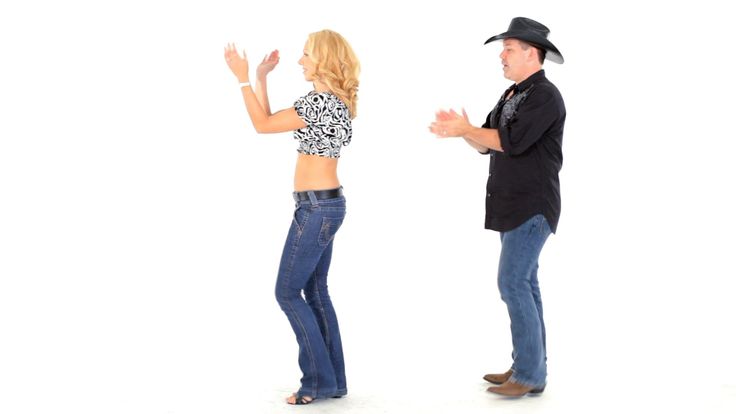 According to the Bureau of Labor Statistics, the top 75% of Modern Dancers earn an average of $68,640 per year, while the middle 50% make $29,120. Approximately 75% of Modern Dancers succeed, while 10% become professional dancers.
How much does a music video cost?
Making a music video is an important experience for artists. A great music video can help your audience connect with your creative vision and in itself attract new listeners. However, the costs of producing a music video can seem prohibitive, especially for indie artists.
Below, we will lift the veil on the music video production process so you can get an idea of ​​how much a music video can cost and understand the process as a whole. We will also share the cost of a professional music video in 2022 to give you a real-life comparison. Let's dive in!
How much will music videos cost in 2022?
The cost of a music video can be incredibly difficult to predict. This is because no music video and post-production costs are the same.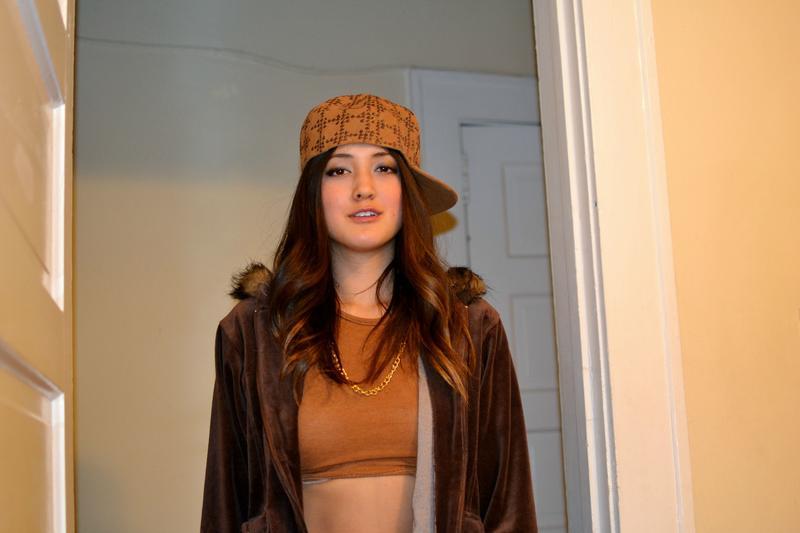 There are many differences in the wide range of music videos, and since commercial and DIY budgets are combined in the same space, predicting the budget can seem impossible.
The fact is that the cost of a music video naturally varies. A small music video can cost anywhere from $0 to $10K. Larger jobs can cost anywhere from a few to hundreds of thousands of dollars.
Such a wide and largely expensive range may seem shocking to those in the notoriously underpaid music industry. However, once you think about what is included in the price of a full video, it becomes quite logical. All members of the crew of the video work at their own rate, which can be a significant expense, not even taking into account the location of the shooting, the scenery and other things necessary for the video. The more crew members and materials you need to realize your idea, the more expensive the video will cost.
Luckily, with enough creativity, you can create a music video for any budget.
We will share with you a few strategies on how to save on music video costs so you can get the most bang for your buck.
Do you really need a music video?
As practice shows, music videos can be quite expensive. Therefore, it is worth considering whether you need it at all. Even major record labels only provide big budget clips to their most successful artists as these works of art can be very expensive.
Remember that you don't have to have a great music video, at least not right away, to break through as an artist. Amazing visuals can certainly help you stand out as a creator, but they are not a must.
Cheaper alternatives include lyric clips or visualizers to help express the theme of your music. If you can afford a top-notch music video and feel like it will benefit your fans, then by all means go for it! With enough time and creative energy, indie artists can create amazing music videos on a tight budget.
Components of a Music Video Budget: What You Can Expect
If you've decided to shoot a music video, it's time to start putting together a team.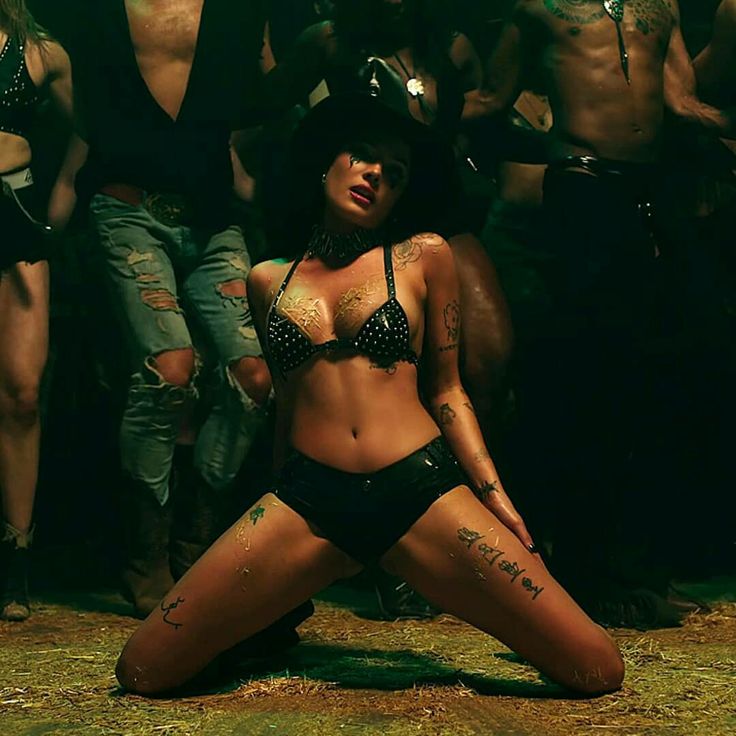 As shown below, there are many positions in the music video crew that you might not expect to see. In professional production, all these roles must be taken into account.
Please note that not all of these items are necessary if you decide to go the DIY route. We will try to cover all the basics so you understand what the standard for big budgets is, but not every set will or will need the roles listed below.
If you have good connections with film director friends, you may be able to put together a film crew yourself. Otherwise, it might make sense to hire a video production company that already has a team ready to help you. Keep in mind that in this case you may have to hire a separate team to edit and compile the footage.
Crew
It is possible that you will spend the most on crew members. As a general rule, cast and crew are paid a daily rate, as filming often takes place much longer than the standard 8-hour day used in non-film industry locations. Check out the different roles for crew members and the range you can look forward to:

Director: $500-$4000 per day: The director is ultimately responsible for overseeing the production and creation of music videos. He or she helps to take the idea and create the personnel necessary to realize the idea.
Assistant director $300-$600 per day: Assistant directors are responsible for the logistics of the film set.
Producer $500-$800/day: Producers lead the production process from start to finish, handle finance, coordination, logistics, and help control visual elements.
Director of photography $500-$2000 per day: As expected, the director-producer is responsible for all camera movements and is the head of the filming and lighting teams on the set.
Operator $300-$800/day: The cameraman receives instructions from the director or DJ of the project to control the necessary camera movements.
Gaffer $200-$600/day: Gafer manages a group of lighting technicians to realize the director's intention.
Grip $200-$400 per day: The grips help to set up and maintain the equipment on the set.
Hair and makeup $400-$800/day: Hair and makeup help bring the talents' looks to life by retouching them throughout the shoot.
Runner $200-$300/day: A runner or PA is a personal assistant on set.
Wardrobe attendant $300-$800/day: The cloakroom attendant helps create clothes for talented people throughout the shoot.
Make-up artist $200-$400/day: Costume designers are responsible for arranging and sometimes curating props on set.
Boom Operator $200-$300/day: Boom operators maintain the audio equipment and operate the microphones on the booms.
Rent
In most cases, you will need to rent some equipment to create a professional music video. Equipment costs can add up, especially if you're shooting with the revered Alexa or Red Epic camera.
Approvals
If you are filming in a public place or using a public space, you must obtain permission in advance, which may incur additional costs.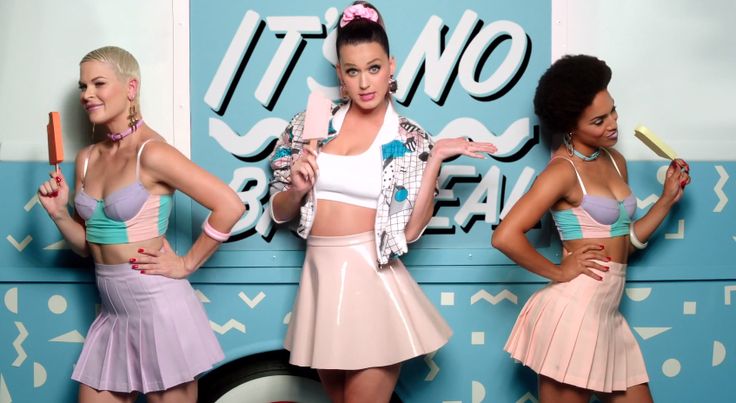 Venues
Film sets and filming locations make up a significant part of the budget and can be rented by the hour or by the day. Some sites can be rented for a weekend or for several days at a discount.
Food
Although this is a small part of the budget, it is very important that you plan to provide meals and snacks for the team.
Post-production
Not all music video work is done on set. You need to plan a budget for editing, color, and promotion costs for your video.
Unforeseen circumstances
As a rule, professional video makers set aside 8 to 15% of the original budget for additional expenses. One thing you can expect from music videos is that they are often over budget.
Case study: How much will a music video cost in 2022?
Unfortunately, there is no clear way to determine how much a video will cost. Below is a personal example of one of the more professional music videos my team has created. This clip had a bigger budget - about 10k, but keep in mind that I also made music videos with almost no budget:
"PROJECTS" Budget allocation
Here is an image of the "PROJECTION" budget at a glance:
While the total certainly seems like a lot, please note that this was a very indie production. The wardrobe, for example, had a budget of only $100. In order to make this shoot, we had to ask for many services from those who work in the film industry. It's also important to note that this amount does not include editing and color grading costs, which I was very lucky to receive as compensation (for full disclosure, the director/editor is my partner, so I would probably have had to pay a lot more for this video). more if I didn't have that personal connection).
Music videos can be overwhelming for artists just getting started on stage, so I would advise any musician looking to make music videos to start by making DIY videos. As you create more DIY clips, start bringing in more crew members so you can learn the movie business.
Time is money, so you must be trained as an artist to play your roles on cue during filming. Group members should follow the same mood.
How to save money on music videos
Filming a music video can be very expensive. Here are some strategies to help you keep your music video budget on track.
1. Ask for favors
If you can, it's best to always pay the appropriate rate to crew members and equipment rentals. This will provide you with a quality set where everyone will feel valued and respected. However, when you're just getting started, it's understandable that you'll need to provide some services throughout the pre-production, recording, and post-production process.
Make friends with those in the film industry who can at least give great advice and recommendations to other professionals. Think about what services you can provide to talented people in return.
2. Choose equipment at a lower price
In many cases, the hardware is the least important part of the final product.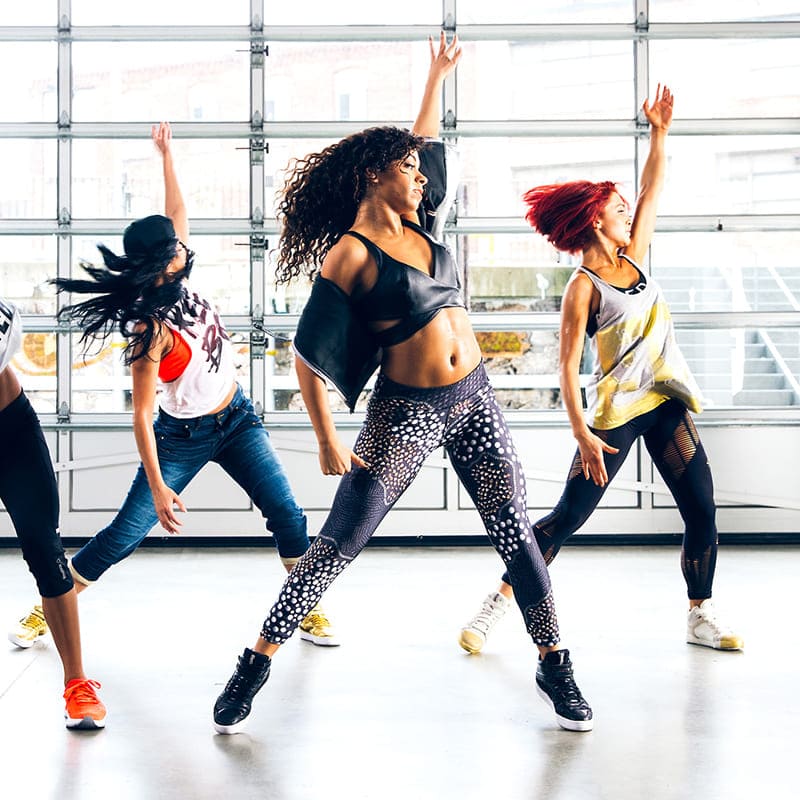 If you have a great concept and an amazing team, your art will shine. Don't get hung up on renting the most expensive equipment you can find. There is a chance that you will be the only one who notices.
3. DIY
A music video doesn't have to have a big budget to convey a message or create a stunning visual for your music. Before embarking on an expensive shoot, consider whether you can handle it on your own terms.
4. Time is money
The longer you are on set, the more it will cost. Try to fit in half a day instead of a full or multi-day shoot. Make sure your talents are properly trained so you don't waste time on set.
5. Fundraising
Your fans will be happy to support you, especially if they know they are actively involved in creating a quality piece of art. Lend a helping hand and organize a fundraiser for your next music video if you don't have traditional record label video production resources.
How to prepare for your first shoot as an artist
If you're an artist, getting ready to shoot your first professional music video can be exhilarating and nerve-wracking in equal measure.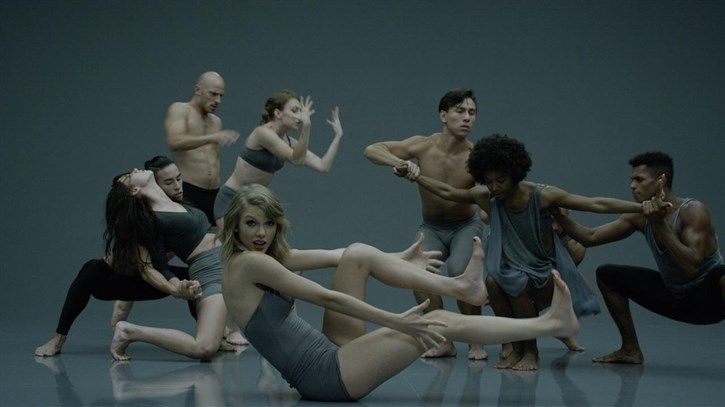 Here are a few ways to properly prepare for filming:
Participate in the video production and post-production process. Being directly involved in planning and filming will help you get the job done right on the day of the shoot. Work with the director and producer to create a collaborative concept, but don't put yourself entirely in their hands.
Rest more. Filming is not for frivolous people. The duration of the shooting day can exceed 12 hours, so make sure that you have a good rest the night before. There will be food on set, but pack your essentials the night before so you don't forget anything on the day of the shoot.
Practice makes perfect. Rehearse your performance, preferably with a director, well in advance of the shooting day. This is especially important if you are working with choreographers, dancers or actors on set.
Have fun and don't get distracted. A shooting day can be a lot of fun, but it's also hectic and doesn't always go according to plan. Be prepared to adapt on set and have as much fun as possible! Capture behind-the-scenes footage on social media to keep your fans excited about the upcoming events.
Planning and funding a music video as an indie artist can be quite a challenge. However, with enough creativity and some of the money-saving strategies mentioned, you should be able to produce a music video on an affordable budget at any stage of your career. Have fun creating amazing visuals for your music!
How to make money on TikTok: examples, income, tips from bloggers
Why did Trump want to ban TikTok, where and when did the popular social network come up with, how to promote your own blog and what is happening with TikTok in Russia
How does TikTok work and why is it so popular?
TikTok is a social network where users post short videos with simple special effects and background music and start live broadcasts.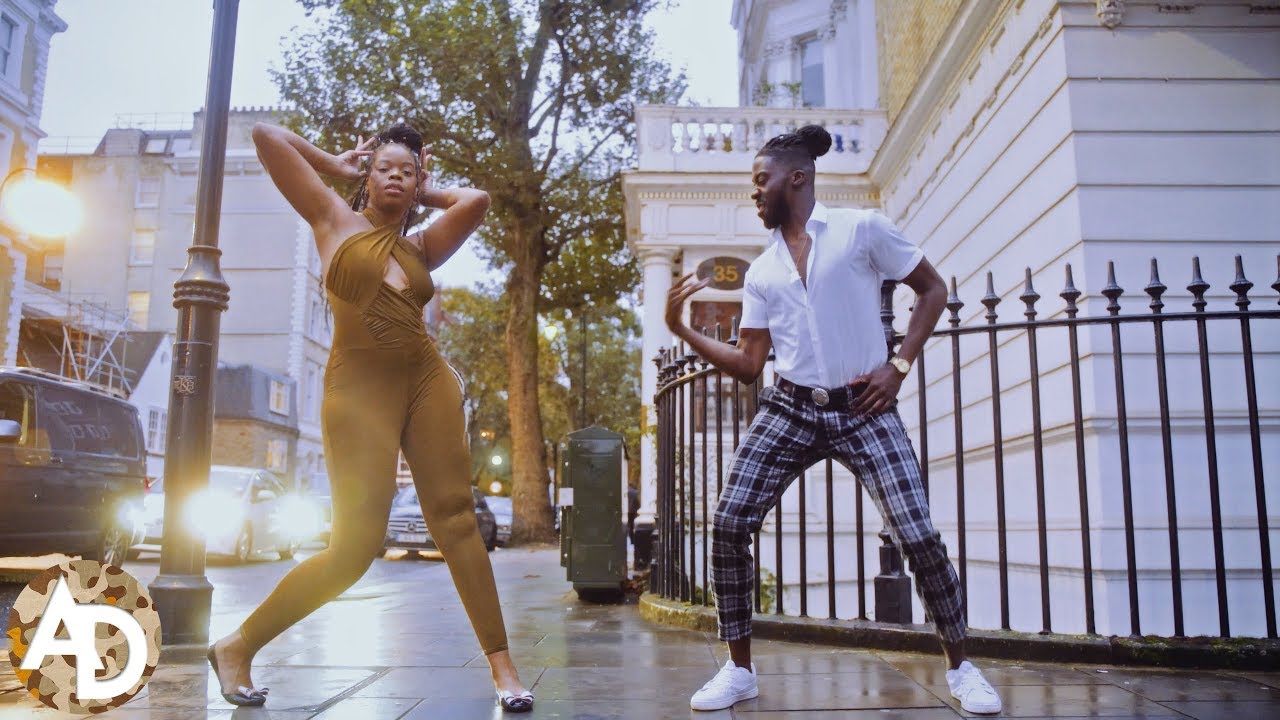 The app was launched in China in 2016, where it is called Douyin. Then an international version appeared, and in 2018 TikTok merged with Musical.ly in a deal worth $1 billion. The capitalization of the entire company is estimated at $50 billion. In the summer of 2021, the number of active TikTok users (those who open the application at least once a month) exceeded 1 billion people.
TikTok is most famous for its "challenges": when you need to film something specific - like an acrobatic stunt, dance or change of image. This often resembles a flash mob, when everyone repeats the same action. All videos within the challenge are signed with the same hashtag.
@rominagafur

The result of my bleached sweatshirt! Should I Tie-Dye it?

♬ Buttercup - Jack Stauber
Popular challenge: users wash colored items with bleach to get white streaks
Hashtags are more important on TikTok than on Instagram or Twitter: they allow you to join groups and entire communities.
For example, sports fans follow the #KeepingActive hashtag. Both hashtags and challenges help you gain views and new followers. Another way to promote your blog is to get featured on the main page.
Recommended Video Feed
TikTok Recommendations is a stream of videos that are selected based on previous likes, views, and comments. They also take into account geolocation, video content, sounds, and hashtags. Only videos from authors 16+ get here. Recommendations are made using AI, which analyzes user preferences.
Top bloggers that TikTok recommends following
How to get promoted on TikTok
TikTok is popular with a younger audience: almost half of its users are between 16 and 24 years old. Unlike Instagram, here the videos are more like clips, with a plot and funny tricks. Initially, the service developed as a platform for dancers and performers. But now there are new formats that do not require special skills.
Recommendations here replace the usual feed: most often, users do not subscribe to well-known bloggers, but go to the main page in search of new interesting videos.
To get recommended more often, you need to constantly follow trends: popular challenges and hashtags, music hits, new filters and special effects for videos. At the same time, originality and "trendiness" are more important than the quality of shooting, and outrageous content is more popular than useful content. All means are used - up to the hashtags #wantrecommendations or #wishvrek.
@nadin_serovski

Be brighter🤩 ##Backinthe90 ##Backinthe90challenge##backin90 ##backin90challenge #s#menisteel #a#nother #t#ransformation

♬ original sound — nadin_serovski
The #changestyle challenge has become so popular that it has covered all social networks
Bloggers say that anyone can get into the top TikTok: any cheats are quickly stopped. At the same time, the social network itself does not disclose its algorithms, and on services like Mr Popular or tik-top, you can buy likes and comments to promote your videos to the top.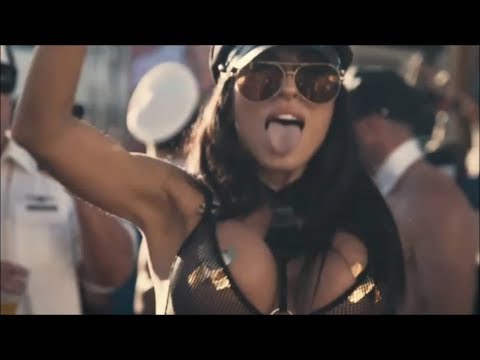 @salavat.fidai

What is your favorite book? 📚 What have you read this summer?

♬ You're Still The One — Teddy Swims
Russian artist and sculptor Salavat Fidai gained more than 1 million subscribers in just 40 days thanks to unique videos
participate in the challenge. The application has basic tools for editing and processing video, overlaying music, AR masks, filters. To achieve the best quality, bloggers use editors like izmato, Funimate, InShot, VideoShow.
Who makes money in the app and how
There are not so many popular people among foreign TikTok stars. As well as in the first Forbes ranking, which brings together American millionaire bloggers. Many of them are not yet 20, but there are already millions of contracts with global brands of electronics, clothing, cosmetics, and accessories. These are mainly actors, dancers and singers who became famous only thanks to their videos on the social network.
Photo: Shutterstock
TikTok has its own currency - TikTok Coins or "coins". They can be earned while streaming, promoting music tracks, participating in challenges. Coins can be exchanged for real money.
100 TikTok Coins = $0.99 or ₽115
But the main source of income for bloggers is advertising. Sometimes brands themselves launch challenges, involving popular bloggers, or organize sweepstakes. You can even create your own filters and special effects, and increase engagement with branded super likes.
The #dancestylepepsy music challenge led by Anastasia Ivleeva brought Pepsi and Magnit over 500 million subscribers
You can make good money on TikTok even if you have only 10-20 thousand subscribers, which cannot be said about YouTube or Instagram. All thanks to the same recommendations: they are designed so that the popularity of the video is not affected by the number of subscribers of its author . To advertise, you need to apply to open an advertising account and deposit a minimum amount of $500.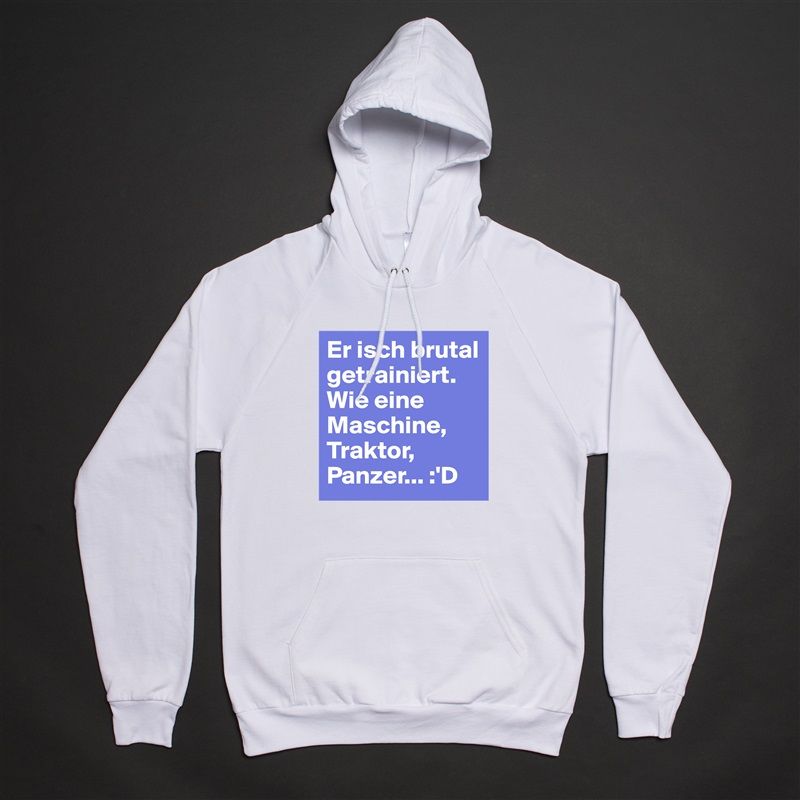 True, small companies and startups have a harder time here, although TIkTok has launched a special support program for small businesses: links to the site cannot be attached, and advertising works better for recognizable brands.
TikTok in Russia
According to App Annie, TikTok has become the fastest growing social network in Russia.
On average, a Russian user spends about 47 minutes a day on TikTok, more than on any other social network.
In 2019, Russians spent 860% more time on TikTok (55 million hours per year) than last year. It overtook Instagram in popularity.
Bloggers who work with major agencies in Russia receive about ₽10,000 for every 100,000 views.
The most popular Russian bloggers on TikTok:
Dina Saeva (24.2 million followers)
karna.val (20.7 million)
deamontol (17.6 million)
karinakross (16.8 million)
danya_milokhin (15.4 million)
rahimabram (13 million)
salavat.