How to do the dirty dancing final dance
Watch Choreographers Break Down the Final Dance Scene from Dirty Dancing | Movies in Motion
♪ 'Cause I had the time of my life ♪
♪ And I owe it all to you ♪
[upbeat music]
I'm Lauren Grant.
And I'm Christopher Grant.
And we are professional dancers and choreographers.
And today we're gonna break down
the Time of my Life dance in Dirty Dancing.
[Man] Mark.
[upbeat music]
We are breaking down Dirty Dancing,
which was released in 1987.
It takes place in 1963
at the Kellerman's Resort in the Catskills.
It was written by Eleanor Bergstein.
Choreographed by the amazing...
[Christopher] Kenny Ortega.
With assistance from Miranda Garrison.
When they went into making this film and even while shooting
no one really thought it was gonna be anything.
Jennifer Grey says it herself that she thought
no one would see the film.
She even saw a screening of it with her agent
and her agent was like, oh this is bad.
Fast-forward, it's like does
incredibly well at the box office.
There were even a group of women called the 100 Plus Club
that saw the movie in theaters over 100 times.
Eleanor Bergstein wrote the story of Dirty Dancing
and it was really based off of her childhood.
She grew up going to the Catskills, to these resorts.
She even based the Johnny Castle character
off of a teacher that she met
at one of the Catskill resorts.
So it was really near and dear to her heart.
We're gonna break down The Introduction of the Finale.
Johnny walks in.
He grabs Baby's waist.
She grabs his arm.
They set up for the first dip.
Brings her up.
Classic dirty dancing move.
[laughing]
Sorry.
Away.
Into full basic half basic step.
Turn.
Step away.
Shoulder check.
Then basic.
♪ Had the time of my life ♪
♪ No I never felt like this before ♪
♪ Yes I swear ♪
♪ It's the truth ♪
♪ And I owe it all to you ♪
♪ 'Cause I had the time of my life ♪
♪ And I owe it all to you ♪
[cheering]
♪ I've been waiting for so long ♪
♪ Now I finally found someone ♪
[snapping]
You know that part of the film?
You know, remember that.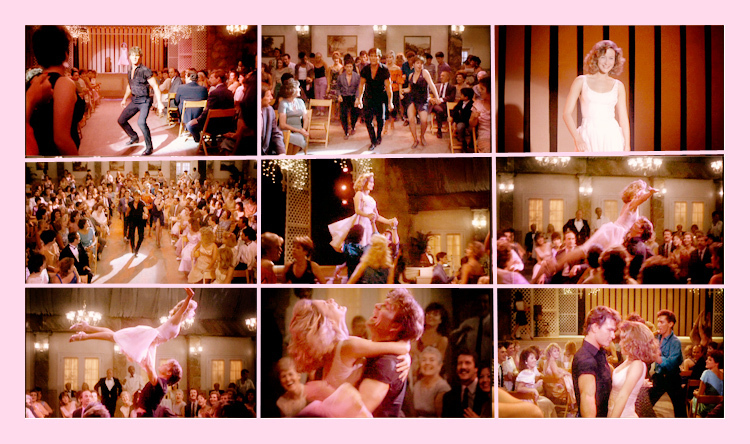 [laughing]
The director of Dirty Dancing was Emile Ardolino.
And he was a great appreciator of dance.
The choreographer of the film is Kenny Ortega.
He grew up dancing.
He was a musical theater kid.
He has some Latin roots.
One of Kenny Ortega's idols was Gene Kelly
who he had the great opportunity to work with
in the movie Xanadu.
Kelly would invite him back to his home
and they would literally dissect some of Kelly's films.
And discuss why he choreographed
and how he choreographed for camera.
Emile discovered Kenny Ortega, and auditioned him,
and loved his work.
And then Emile was like, okay, Eleanor like,
you have to meet him.
They flew Kenny Ortega to New York,
to Eleanor Bergstein's apartment.
And ended up dirty dancing in her apartment for hours.
And apparently it got like super sexy and hot.
He got the job.
He just had the right flavor and it reminded
Eleanor Bergstein of her childhood and that feeling.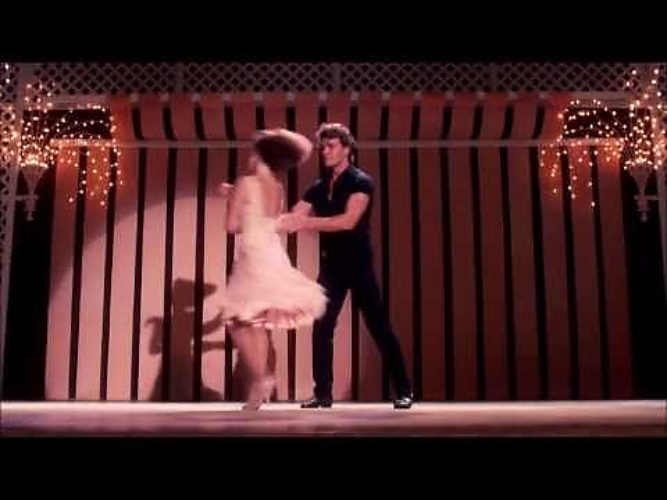 It was like a feeling rather than the steps.
Kenny comes in to convince Patrick Swayze
to do the film, but Patrick wanted to make sure
that he felt safe with Kenny Ortega.
He was kind of done dancing, he wanted to pursue
more serious acting roles and he didn't want to be
completely known as a dancer.
Because he felt that that would be stunting to him,
moving forward as an actor.
And he would always be cast in all those roles.
And then he ends up doing Dirty Dancing,
which became-- Thank god.
[Christopher] This incredible hit and he was able to do
sort of both things.
He did what Gene Kelly did in his time,
where it was okay for a man to dance.
And you can look super masculine and strong.
And thank god for Kenny Ortega for convincing him
to do this film because ah, we wouldn't have
this wonderful piece of art.
Jennifer Grey, she was not necessarily a dancer,
but she's a mover, you know.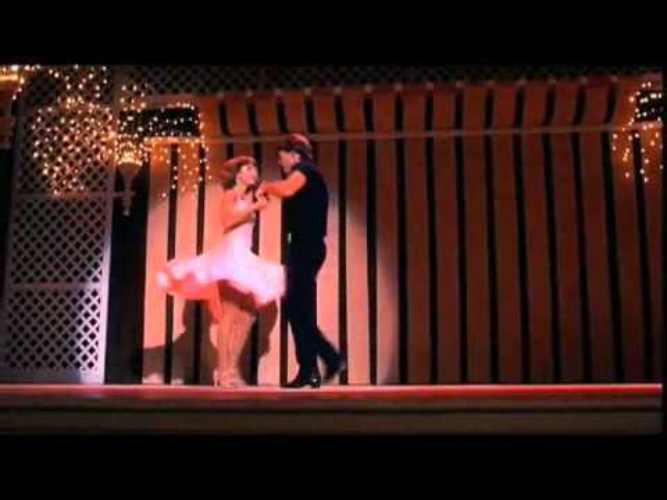 And I think she's an actress first
and she went into it knowing that
she was gonna have to carry the film as Baby.
She found the character first,
and that's what we fell in love with.
They purposely didn't teach her stuff,
and only taught it to her when they were actually shooting
to keep that realness alive.
And to really witness something truly happening
versus an actor pretending she doesn't know how to dance
and then discovering how to dance.
For instance, even just the opening into the staff quarters
where she first sees dirty dancing, they purposely
kept her out of that rehearsal space.
So that when they shot, that was really her
seeing it for the first time.
Let's break down the second section,
what we'll call The Turning Section.
So Johnny's holding the hands.
Baby's thumbs are pointing in.
We're gonna do a little twist.
Jump, pivot, turn.
Grapevine.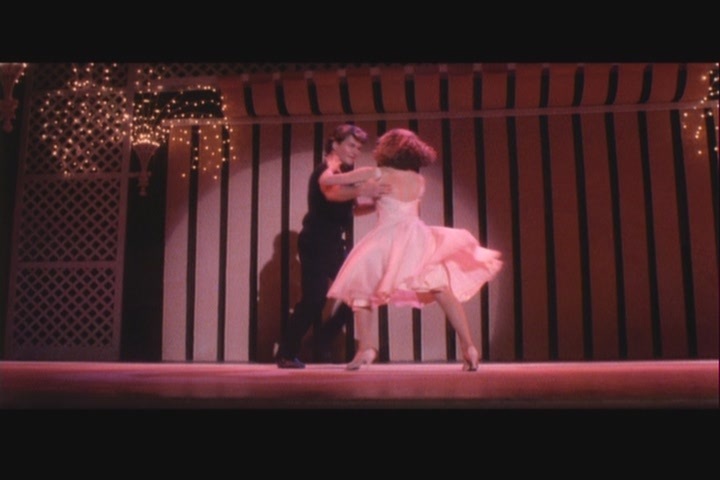 Baby turns.
Johnny turns.
Half basic.
Crossbody lead.
Shoulder check.
It's hard to do slow.
Into a basic with a sidebody lean.
Into a basic step.
Crossbody lead.
♪ With passion in our eyes ♪
♪ There's no way we could disguise it secretly ♪
♪ So we take each other hand ♪
♪ 'Cause we seem to understand the urgency ♪
[laughing]
Your hair.
So this film is set in 1963.
And in the early 60s in America
it was definitely a little bit of a time of innocence.
In regarding dance there was like partner dancing,
but not a lot of touching.
And certainly not a lot of like
hip thrusting and hip movement.
And the style of dance at this finale scene
Kenny Ortega calls it Dirty Mambo.
Dirty Mambo.
So it's combining ballroom, it's combining mambo,
and it's combining street style.
Dances that he did as a kid that he remembers.
Some dancing that Eleanor Bergstein remembers as a child.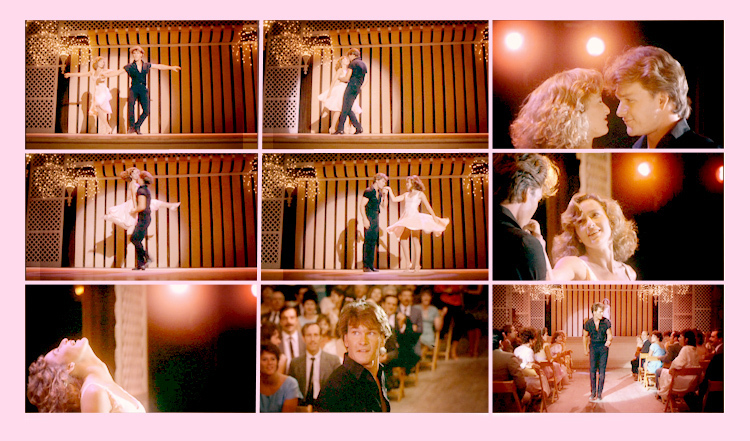 The beginning of the dance when we see the basic step
is mambo, also salsa.
Also ballroom.
Yeah, there's many different techniques.
And everyone has their own kind of
salsa on one, salsa on two, mambo on one, mambo on two.
But it's a blend.
We're just gonna call it a happy blend.
So now we're gonna break down the section
that we call The Carousel Section.
[humming] ♪ Open door ♪
So it's gonna start with a half a basic.
Prep for lift around.
Really supporting the lady.
We come down, we do a turn
to set up for half a basic.
Crossbody lead with a turn.
Wow, that was not it.
Let's do that again.
♪ 'Til I found the truth ♪
♪ And I owe it all to you ♪
[laughing]
You gonna do the woom, woom.
That's a dirty dancing move right there.
We got it.
The song, Time of my Life, was recorded
by Bill Medley and Jennifer Warnes.
And it was composed by Frank Previte.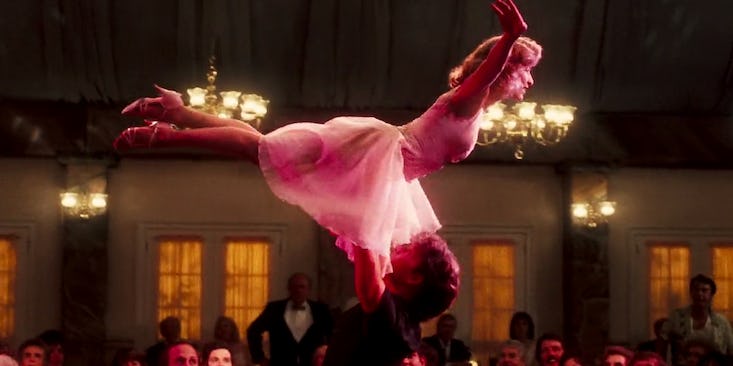 The song was such a hit it won a Grammy,
it won an Academy Award.
Yeah, it's such a classic song.
I think you hear the song and you think of the dance.
And when you see the dance you think of the song.
So it's really like so seamed together.
So the song, Time of my Life, is basically
teased throughout the entire movie
and played simply by a piano.
And we hear it in different scenes
as Baby makes her journey.
Until the very end we have it in the final scene.
We hear the whole lyrics.
[Christopher] The full connection.
The whole orchestration.
Let's break down the big finale epic Angel Lift.
She's carried down off the stage
and then she runs into Johnny.
She does a little assemble jump.
And then she just thinks about jumping
as high as she can, she arches her back.
Her right leg is on the bottom,
left leg is on the top.
And she just holds it.
So the important part for Johnny
he separates his legs to give him
a little support underneath.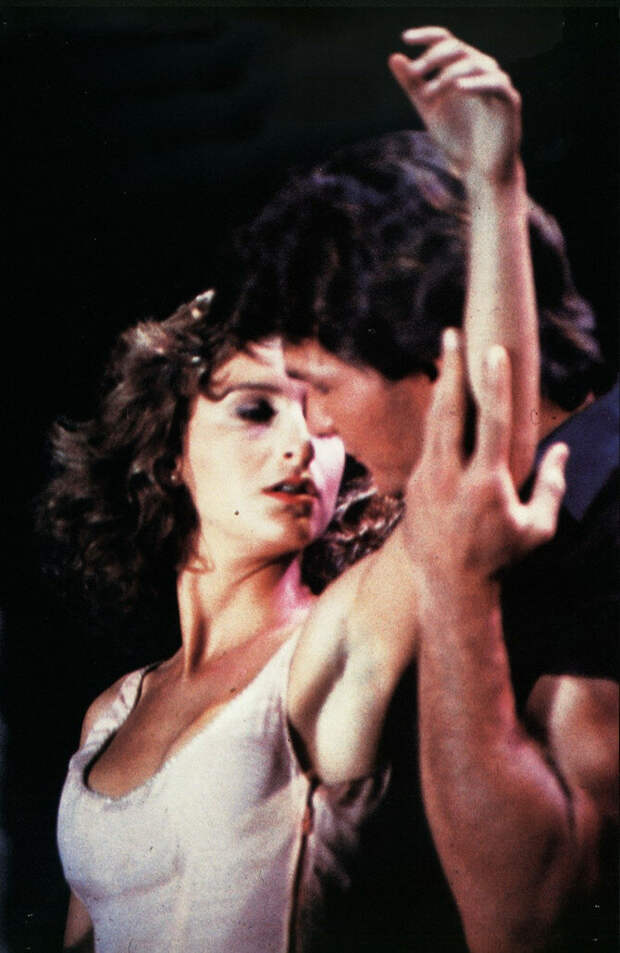 Baby runs in.
Assemble.
Finds her hipbones to balance her perfectly.
And then press up through his strong space.
And then extend the arms right overhead.
Keeping the core tight.
And holding up Baby in the Angel Lift.
And then slowly bringing her down
to cap off the wonderful moment.
Let's see if we can do it.
Oh I slipped, sorry.
Not our best.
Yeah it was like.
It's like rocky, it's rocking.
That was a great jump though.
I'm doing the wrong leg.
She has her right leg forward.
Oh my god. I know.
Missed your hips.
Let me shake it off for a second.
I think I'm getting a little tired too.
You lift me next.
[laughing]
♪ I had the time of my life ♪
♪ Oh I never felt this way before ♪
♪ Yes I swear ♪ ♪ Yes I swear ♪
♪ It's the truth ♪
♪ And I owe it all to you ♪ Ta-da.
So that lift, we call it, we've heard it called
the Angel Lift, the Triumph of Baby,
just that big overhead press.
It's been such a pop culture reference.
You go on YouTube, you see about
one million videos of people's weddings
and them trying to do this lift,
or doing the lift.
Oh, the NFL commercial with Eli Manning
and Odell Beckham Junior, it's like.
There you do the lift.
The lift is also in Crazy Stupid Love
with Ryan Gosling and Emma Stone.
In fact, we were just at a pool the other day
and there was like a little girl, she must've been around
the age of six, and she's telling her daddy,
Daddy I wanna do the Dirty Dancing lift.
So this lift is so iconic from every generation,
every age, it is like the classic dance step of all time.
Take it from the corner.
To the top. To the top.
Out of the corner to the top.
Nobody puts Baby in the corner.
Nobody, nobody.
Favorite line.
Follow our step-by-step guide to recreate the classic Dirty Dancing scene without ending up in hospital
RECREATING the iconic Dirty Dancing lift would be the time of their lives on their wedding day .
 . . they hoped.
But bride-and-groom-to-be Sharon Price and Andy Price ended up in casualty after their disastrous rehearsal of Patrick Swayze and Jennifer Grey's famed scene from the 1987 film.
8
This is the moment bride and groom to be try to recreate the iconic Dirty Dancing lift but both ending up in A&E insteadCredit: SWNS:South West News Service
8
The dancing couple - Sharon Price and groom-to-be Andy PriceCredit: SWNS:South West News Service
Images of unconscious Andy, 51, and 52-year-old Sharon lying winded beside him, went viral this week and the couple are now rethinking their first dance.
The pair from Weston-super-Mare, Somerset, are not alone.
Groom Mike Snell, 36, needed a knee reconstruction after his wedding attempt in 2015.
He also missed his honeymoon to Jamaica and nearly died from blood poisoning after picking up an infection in hospital.
In the same year Scotsman Gary Mackay, 28, broke his leg in a bar when he and a woman tried the move.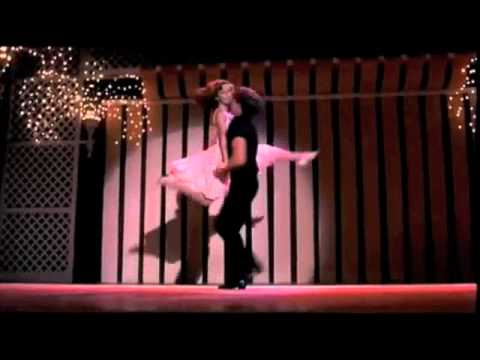 MOST READ IN LIVING
FESTIVE FASHION
I'm a mum, I got the cutest Christmas jumpers from Poundland
HEIR HE IS
Inside 'royal rift' which saw Earl kicked out of £85m mansion with pregnant wife
Young at heart
I'm 53 and love wearing bikinis - people say I need to act my age
EGG-CELLENT
People are only just realising how to correctly cut up a boiled egg
Actress Jennifer, who played Baby in the film, said in an interview: "I don't know how all these people who re-enact it have the guts to throw themselves into the arms of anyone other than Patrick Swayze. It's insane."
So to help avoid any future injuries, we have enlisted the help of professional dancer and dance teacher Pip Amer, 24, from Chiswick, West London, to show us how it should be done . . .
Step 1
8
Step 1 - The couple needs to be separated with enough distance in betweenCredit: Oliver Dixon
COUPLE should be separated with enough distance between them for the female to run towards the male dancer.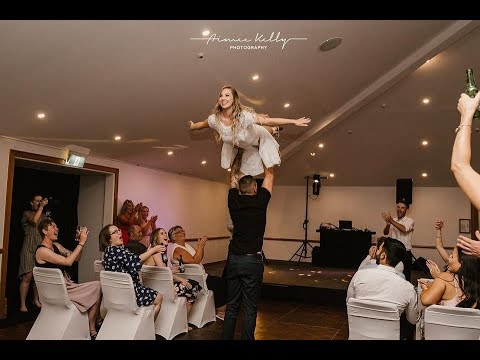 It helps for the female to be elevated on a platform but it is not necessary.

Step 2
8
Step 2 - The female must run with speed and no hesitationCredit: Oliver Dixon
AS the female runs towards the male, she must go at speed. She who hesitates is lost.

Step 3
8
Step 3 - The woman must have a stiff posture and engaging her abdominal musclesCredit: Oliver Dixon
THEN the male will squat and grab hold of the onrushing woman's pelvis to ensure he holds her with stability.
The woman must be straight and have a stiff posture, engaging her abdominal muscles.

Step 4
8
Step 4 - The iconic life should be held for a few secondsCredit: Oliver Dixon
TO complete, the male will then return to standing position and the female will extend arms to side and cross legs for balance. The lift should be held for a few seconds.
Finally the male will lower into a squat position with the female lowering her legs to the floor.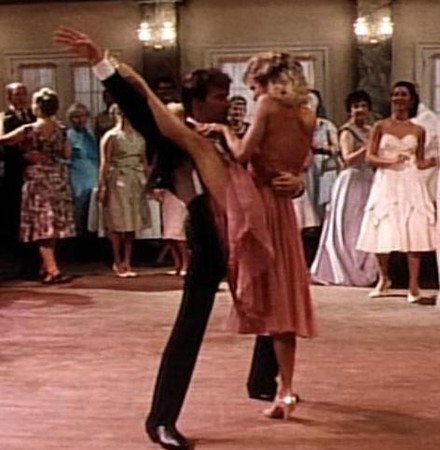 He will then release her.
8
The male will then return to standing position and the female will extend arms to side and cross legs for balanceCredit: Oliver Dixon
8
Finally the male will lower into a squat position with the female lowering her legs to the floorCredit: Oliver Dixon
The verdict
BRAVE couple Joel Stribley and Samantha Fisher from Basingstoke, Hants, who have been together for 18 months, volunteered to follow Pip's instructions under careful supervision.
Road worker and dancer Joel, 25, says: "It was challenging. I'm sure if we had a few drinks in a pub it could end badly as you really have to concentrate."
Model and dancer Samantha, 25, says: "You really have to trust your partner.
"I was definitely nervous."
What the expert says about that viral pics...
PRO dancer and dance teacher Pip Amer offers her take on the ill-fated rehearsal, saying:
Andy and Sharon in the pictures went wrong in a number of ways.
First of all, both their postures were hunched therefore providing no strength for lift or engaging their abs.
Andy grabs Sharon by her armpits so they are totally off balance.
When Andy executes the lift he must be braced. Holding his core together with a lunging stance will help to lift Sharon.
The couple must have complete trust in one another.
"The key to this lift is confidence. Dancers have amazing physiques and they are trained to engage their muscles at the right times in the right places.
"This lift normally lends itself to a man with a bigger-built upper body and a woman whose frame is small and muscular, as she will be easier to lift."
Dirty Dancing: Dance to the Heartbeat
Dirty Dancing is a 1987 cult American melodrama starring Patrick Swayze and Jennifer Grey. social dances.
This is how sparingly and uncomplicatedly Wikipedia describes the film, after which the name of Patrick Swayze became the catalyst for red cheeks and stupid giggles among young ladies.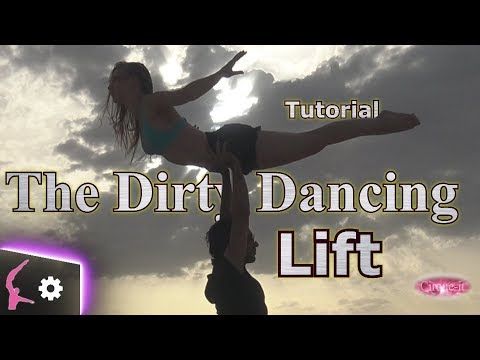 Watched it in the late 80s and early 90's only in the circle of close friends and friends, hiding from their parents as far as possible. Now times have changed, but the goosebumps from Dirty Dancing continue to tickle your back.
Baby and Johnny are in the center of the audience's attention. Baby is a girl from a wealthy family of a doctor who personifies the American dream. Johnny is just Johnny. A free dancer who earns a living by entertaining the public.
What is Dirty Dancing?
Dirty dances in the film are dances performed at a service staff party in a small American boarding house where the main character is resting. There, Baby is faced with the other side of her own life: people who plow until they pass out during the day, and in the evening splash out emotions in dances. Half-naked, tart, very intimate. There she meets Johnny, who will become her partner, first in dancing, and then in life.
"Yes, I am afraid of everything, I am afraid that I will leave this room and not feel what I feel now.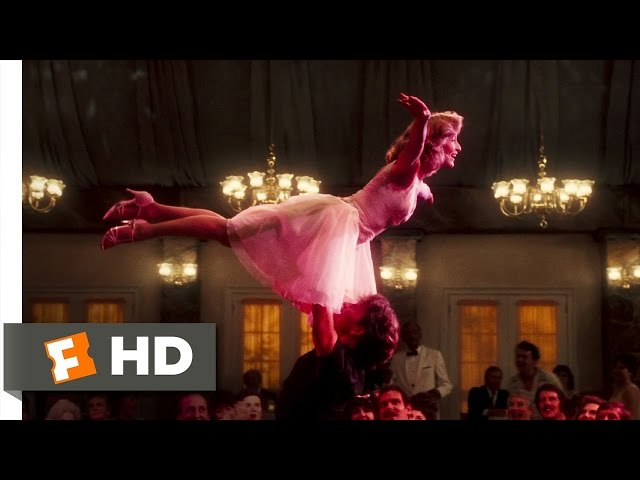 Dance with Me.
— Here?
- Yes.
In fact, classic dirty dancing is shown in only one scene - just at the very party in the boarding house. They are not tied to any of the styles, although they have much in common with Latin American genres. They were performed spontaneously, many movements were invented directly in front of the camera.
Everything that starts after the party - training and performance - is a Cuban mambo with a splash of salsa and other Latin American revelations.
Mambo in Dirty Dancing
Mambo is a Latin American dance brought to the New World by African-American black slaves. It was performed in stuffy rooms to rhythmic music (4 by 4) after a hard day's work. In the middle of the 20th century, it also spread among the white population, but until the end of the era of racism in America, it was customary to hide its social origin.
The name of the dance comes from the name of the militant deity "mambo", and some of the movements are references to the ancient ritual dance.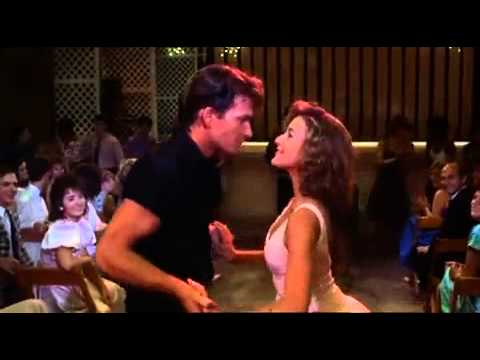 Dirty Dancing staging
Baby and Johnny's performances were choreographed by Kenny Ortego, the most famous Hollywood choreographer, who became famous not only for Dirty Dancing, but also for staging Michael Jackson's show tours.
The film's final dance, which is especially complex and especially intimate, used unique supports that are used in modern. These supports became the highlights of the production. The frame is rhythmic steps, rotations, hugs, characteristic of mambo, rumba, salsa.
Today the final dance was dismantled every second and put together again to be staged at weddings, festivals, dance studios. It is complex, but its beauty is worth working on yourself and your movements.
However, it is easy to create your own "dirty dance": it is enough to get acquainted with Latin American programs a little and memorize a couple of movements. Dirty Dancing is only possible when it comes from the heart.
Author:
More articles:
Film hits.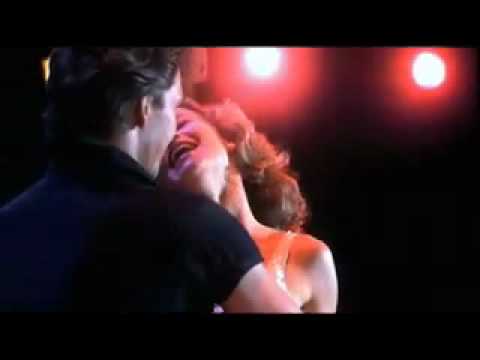 What did the heroes of "Dirty Dancing" dance to? | Culture
The film takes place in 1963, when President Kennedy has not yet been assassinated, and the Beatles have not had time to conquer the American charts. Therefore, the lion's share of the soundtrack is made up of authentic American music of that era - like "Be my baby" by THE RONETTES, "Do you love me" by THE CONTOURS or "Wipeout" by THE SURFARIS.
However, there are two songs in the film that are clearly out of the fabric of the era and directly send us back to 1987, when Dirty Dancing was filmed. The first is "Hungry Eyes" ("Hungry Eyes") and the second is "(I've Had) The Time of My Life" ("It was the best time of my life"), which became the leitmotif of the whole picture .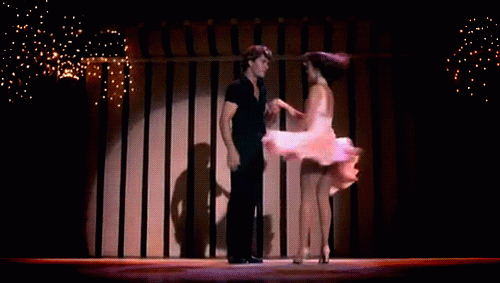 I must say that the last song could not have been included in the film. Initially, director Emil Ardolino wanted the characters to dance to some Lionel Richie song in the finale. But the film's choreographer and his assistant (the same Miranda Garrison who played the role of Vivien, Swayze's partner) insisted that "The Time of My Life" was better for dancing.
Song composed by John Denicola and Donald Markowitz with lyrics by Frank Prewitt. In addition, Prewitt was the first to record "The Time of My Life" - in a duet with Rachel Capelli. Because of the limited budget, the final scene of Dirty Dancing was filmed first, the actors had to dance to this particular demo.

But why did it "have to"? Patrick Swayze has always considered Prewitt and Capelli's "unvarnished" version to be the best.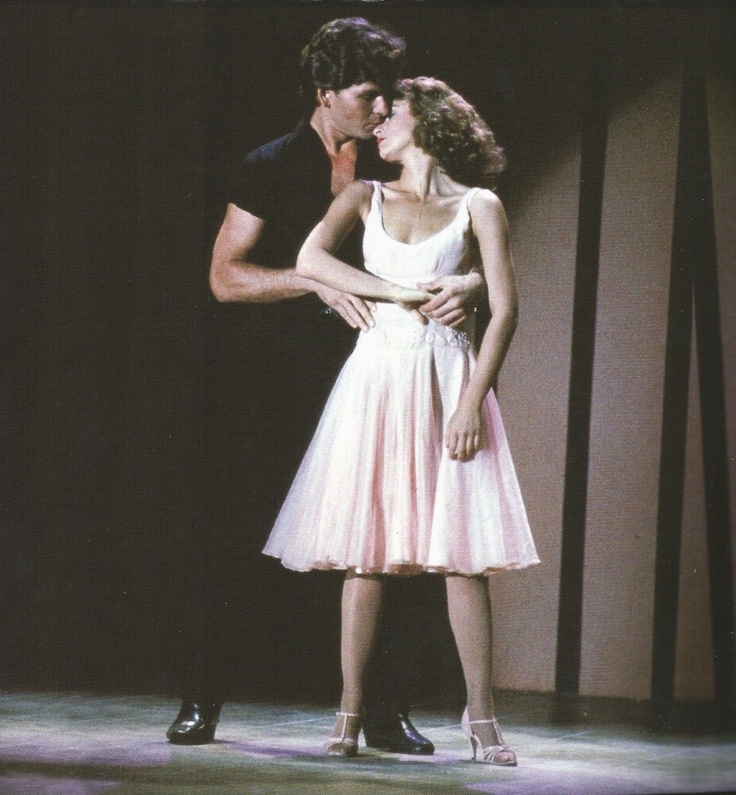 However, to the deep regret of the actor and singer, she never entered the final version of the film.
Frank Prewitt:
"The scene was 7 minutes long and the song was the same length. So we started the track with a chorus to set the right mood before moving on to the verse."
At first the director wanted Donna Summer to sing "The Time of My Life" with Joe Esposito, but they refused. Then he turned to the already mentioned Bill Medley from the famous THE RIGHTEOUS BROTHERS, but he did not show any enthusiasm either. At first, the singer refused to record the song, arguing that his wife was giving birth and he wanted to be with her. However, the director showed patience and, after the birth of his daughter, again turned to Medley. In the end, he agreed - according to him, first of all, out of respect for Jennifer Warnes, who was supposed to perform the female part in "The Time of My Life".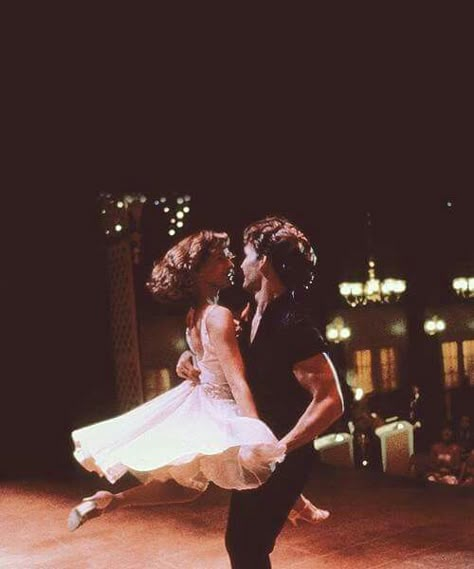 The result exceeded all expectations. The low-budget film has become a classic of American cinema. And the film music "The Time of My Life" received all the major awards - "Oscar", "Golden Globe" and "Grammy". Well, and the first place on the Billboard charts, of course ...

Interestingly, 4 years before that, Jennifer Warnes had already received exactly the same bouquet of awards for the song "Up Where We Belong", performed with Joe Cocker for k-f " Officer and gentleman.
In 2011, "The Time of My Life" appeared in a funny commercial for the health insurance company UnitedHealth Group.