How many hours a week do professional ballet dancers train
How Long Does It Take to Become A Professional Ballerina?
One of the big questions many keen young ballerinas will ask in class is how long does it take to become a professional ballerina?  And the answer is a tricky one because there are lots of things to consider and everyone is different.
Let's start by saying that a general average is about 9 years.  So, if you start at age 10, you could be looking at turning pro at around 19 years old.  Some people do it quicker, some people take longer.  But even then, it isn't the finish of the story.
When are you classed as a 'professional ballerina?'
Before we dive into more numbers, let's take a moment to consider what it really means to be a professional ballerina.  The simplest explanation is that you are someone who is paid to dance rather than paying to learn to dance.  Some people would argue that just because you are paid, you may not be a professional.  That's why there are also different terms used to further quantify this.
When a dancer is first accepted into a company, they are termed as an apprentice.  This usually means they are no longer an amateur but may not be paid for dancing yet.  However, they don't have to pay for training, shoes, equipment or anything needed to perform.  Some people see this as the first time you can be called a professional, even if you aren't being paid a wage for dancing.
The 10,000-hour rule
While there is nothing in the guide to ballet that says you must have a certain amount of hours of practice to become a professional, some experts have to take a look at the professionals and come up with the 10,000-hour rule.
This takes the idea that you need 9 years of practice to make a professional and works out at just over 21 hours a week.  Of course, no-one expects a 9 or 10-year-old to be doing 20+ hours of dance practise a week.
Therefore, the idea is to increase the amount of training per week as the dancer gets older.  An example could be:
Age 9 - 4 hours a week
Aged 13 - 20 hours a week
Aged 18 - 30 hours a week
Following a scale like this where each year, the number of hours a week is increased, the dancer will reach that 10,000 hours by the age of 20-21 if they started at the age of 9.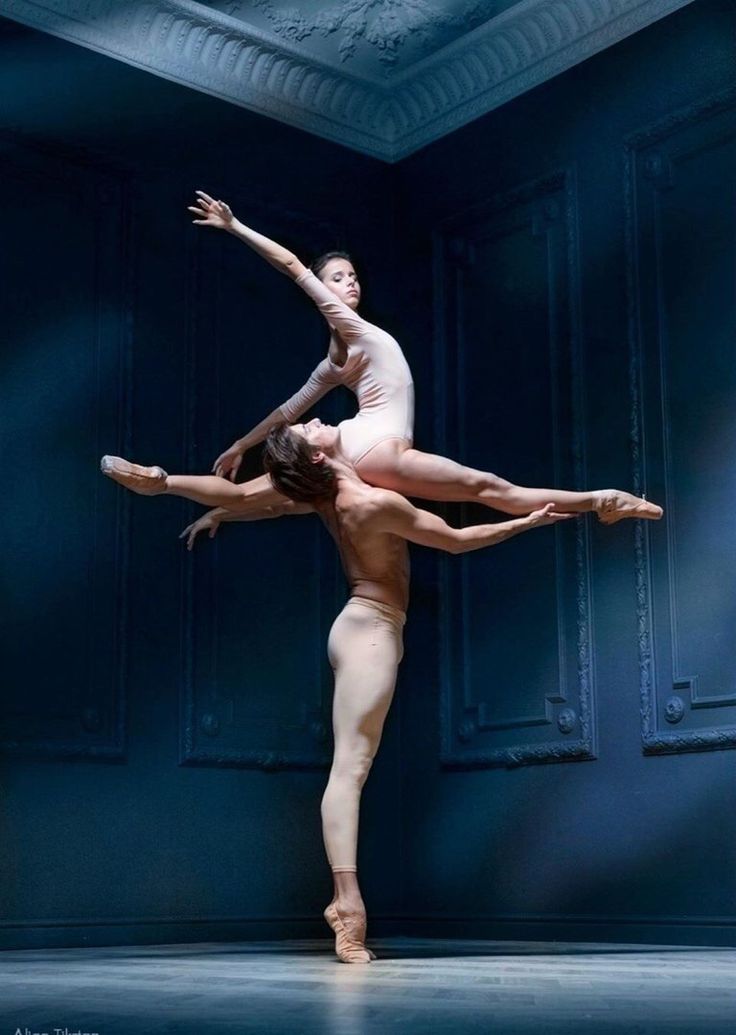 Others start earlier but don't increase their hours as quickly.  While others start later and cram in more training.
The training never stops
The other thing to remember is that once you reach that stage of being a professional, the training and work doesn't stop.  Most professionals will dance for around 10 hours a day and will be in classes, training or performing 5-6 days a week.
So, while aiming for a certain number of years or hours of training can give you something to work towards, it is worth remembering that it isn't job done - being a professional is just the next step in your ballet career.
Day-To-Day Life As A Professional Ballerina
Sharon Wehner as the black swan in Swan Lake. Photo by David Andrews.
by Sharon Wehner
As a professional ballet dancer, I often get questions from non-dancers about what a work day/week/month looks like. This is usually followed by a look of surprise when I say that I dance 6-9 hours a day, 5-6 days per week, an average of 45 weeks a year.
b35 of those weeks are as a member of the Colorado Ballet. The others involve guesting and contract work. The 8 weeks of "off-time" are scattered throughout the year, and spent taking class and cross-training.
So what does a typical day look like? That all depends on the week. During my season with Colorado Ballet, there are two basic time periods: Rehearsal and Performance. Rehearsal weeks consist of a 4-6 week period of learning and rehearsing repertory. Performance weeks involve both rehearsals and performances, including stage, tech, and dress rehearsals in the theatre, as well as "maintenance" rehearsals at the studio.
Rehearsal Period
During a rehearsal week, we begin every day with an hour and 15 minute Company Class. As a dancer who also teaches, I'm always amazed at how much the ballet mistress/master can squeeze into 75 minutes with 50 dancers in the room! Barre is usually only about 30 minutes, but we still get in every necessary component: plies, several tendus and dégagé combinations, ronde de jambe, fondue, frappe, adagio, and grande battement.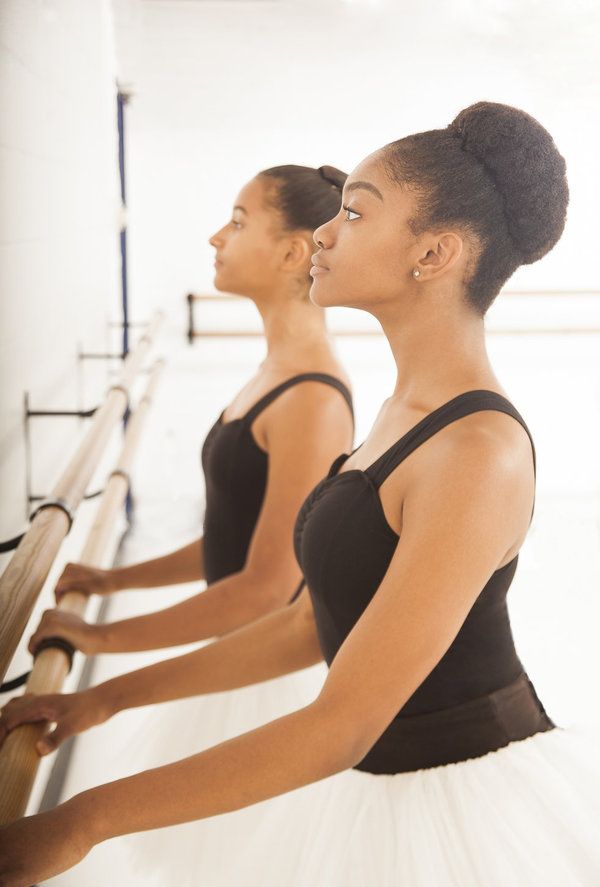 Center combinations vary depending on the teachers, but we alway do a center tendu, adagio, pirouettes, small jumps, assemble, petit allegro, sisones, grande allegro, and sometimes a coda combination. One teacher manages to squeeze in additional center fondues, grande battement, and an assemble jump combination.
As one can see, company class has to run like a super efficient well-oiled machine. There is little time for corrections or individual attention. But even some of that does happen. Professionals are expected to pick up combinations quickly, transition from one group to the next seamlessly, and apply corrections without interrupting the flow of class.   There is also an etiquette amongst professionals which enables the class to churn along. Every company has their own unique unspoken rules about barre space, mirror space, groupings, and "territory". I always smile when I see the new "kids" trying to navigate these rules when they first enter the company. Luckily, most dancers are fairly intuitive, and masters at reading body language.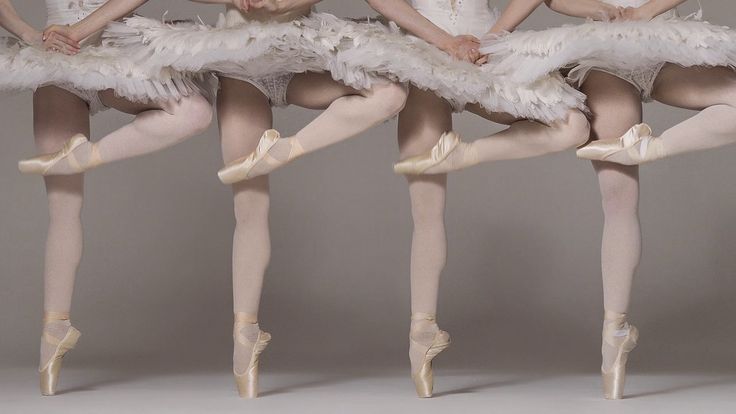 Ideally, the less-than-aware dancers are taken aside and given a little guidance. But, I have also witnessed a senior principle chew out a young oblivious pup, and it can be quite the spectacle.
Class is followed by a fifteen minute break. Three hours of rehearsal follow this, then a one hour lunch break, and another three hours of rehearsals. Depending on the person and the productions being rehearsed, a dancer may only have one hour of rehearsal, but could just as easily have six hours. Generally, we rehearse more than one ballet at a time. We may be preparing the most immediate production (Swan Lake, for example), as well as learning repertory for later in the season, and working on the creation of new choreography for another season, all at the same time. As we get closer to production week, rehearsals are increasingly distilled down to focus only on the most immediate production.
Performance Period
Tech week involves a mix of technical, orchestra, and dress rehearsals twice a day in the theatre leading up to Opening Night.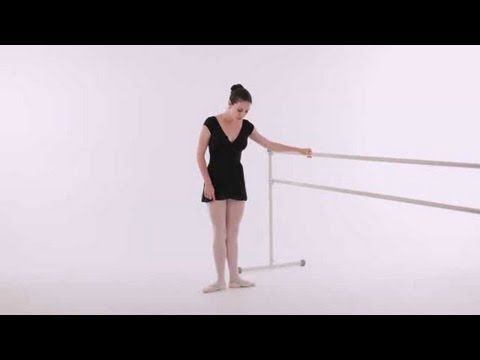 Our company usually performs a student matinee the morning before opening night. In the past few years, this performance has been live-cast locally and internationally to schools in ten different countries. Thus, even though it is technically considered a dress rehearsal, the student matinee is actually treated like a live show. Dancers and orchestra are expected to carry on in the face of mistakes and mis-cues.
The following weeks consist of a mix of rehearsals at the studio during the day and performances in the evening.   During a performance day, our rehearsal time is limited to three hours, with a minimum of two hour break before being called to the theatre. We always have formal class before rehearsal, and then are responsible for warming ourselves back up at the theatre before the show.
After a run of performances, we return to a rehearsal period schedule, and the cycle starts all over again. Sometimes there will be a week or two layoff in between. This is usually a welcome recovery time for both the body and the mind (not so much the bank account, but that's another story).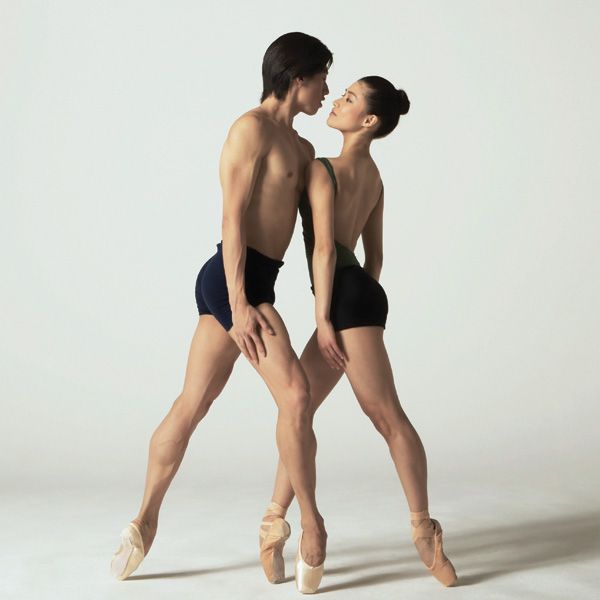 Off Season
Once the season winds down, usually in April for my company, we enter into a four month lay-off period. This time is utilized differently amongst various dancers. Many, like myself, pick-up contract "gigs" either performing or teaching, which often requires being free to travel. For example, I have been to Japan about 10 times, working with choreographers and performing as a guest artist. I have also worked with various pick-up companies. This involves a pretty serious commitment of daily rehearsals and performances, much like the work I do during the season with Colorado Ballet. I have also utilized the time to take college courses. Other dancers prefer to pick up non-dancing work, such as waiting tables or nanny-ing. It's always a tricky thing—balancing rest and work and play during a lay-off. By the end of the rigorous season, the body and spirit are usually craving time on the beach eating copious amounts of ice cream.   Sometimes this is possible, but not usually my style.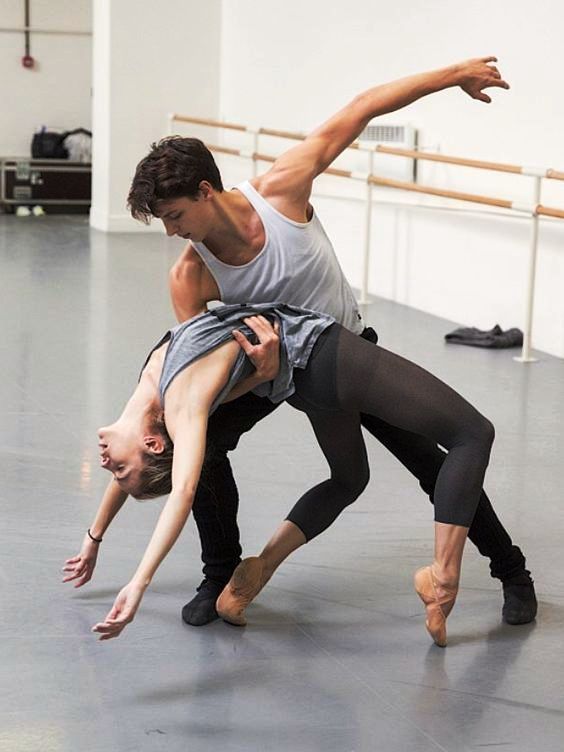 The closest thing was last spring, when, after a very difficult year personally and professionally, I did a yoga teacher-training in Costa Rica. Even though the schedule was packed—a 200 hour training in 21 days—being immersed in nature and learning a new skill steeped in wisdom teachings, was extremely nourishing for me.
In terms of staying in shape and cross-training, this also looks differently for every dancer. Some dancers thrive on doing "normal-people" stuff—hiking, swimming, going to the gym. I admit, I love a great non-dance cardio workout with a set of headphones and a good pod cast.   At the same time, I strongly believe that there is nothing like doing ballet class if you really want to be in dancer-shape. Yet, age and experience has also taught me that most bodies need some form of constructive rest, in which more body-friendly exercise is necessary. Yoga, pilates, and Gyrotonics are my go-to sources of conditioning in this arena. And then, every once in a while, I let myself totally veg out on the beach with a good book and an iced latte.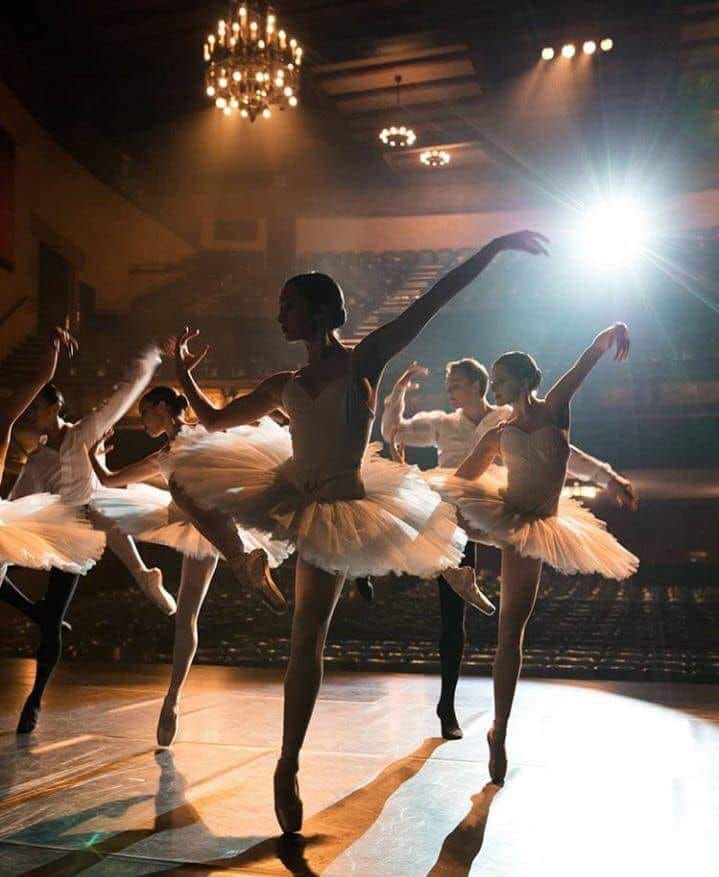 So, that's it in a nutshell—the various faces of being a professional ballerina in a mid-sized company with a 35-week season. At least, in my world…
---
What's coming up for Colorado Ballet? Keep track of their performance schedule here.
---
Colorado Ballet's Sharon Wehner. Photo by Allen Birnbach
Contributing writer Sharon Wehner is originally from San Jose, California. She trained with Jody White and David Roxander, San Jose Dance Theatre, San Francisco Ballet and San Jose/Cleveland Ballet. Ms. Wehner joined Colorado Ballet in 1995 and was promoted to Principal in 1999, and in the last 20 years, has performed many lead roles with the Company. These include Kitri in Don Quixote, Giselle in Giselle, Odette/Odile in Swan Lake, Medora in Le Corsaire, Aurora in The Sleeping Beauty, Swanilda in Coppelia, Mina in Dracula, Juliet in Romeo & Juliet, the Cowgirl in Rodeo, the Sugarplum Fairy in The Nutcracker, Cinderella in Cinderella, Esmerelda in The Hunchback of Notre Dame, Titania and Helena in A Midsummer Night's Dream, Second Violin in Balanchine's Concerto Barocco, the Principal couple in Balanchine's Stars and Stripes, Rubies, and Theme and Variations, Antony Tudor's Leaves are Fading, and Twyla Tharp's In The Upper Room.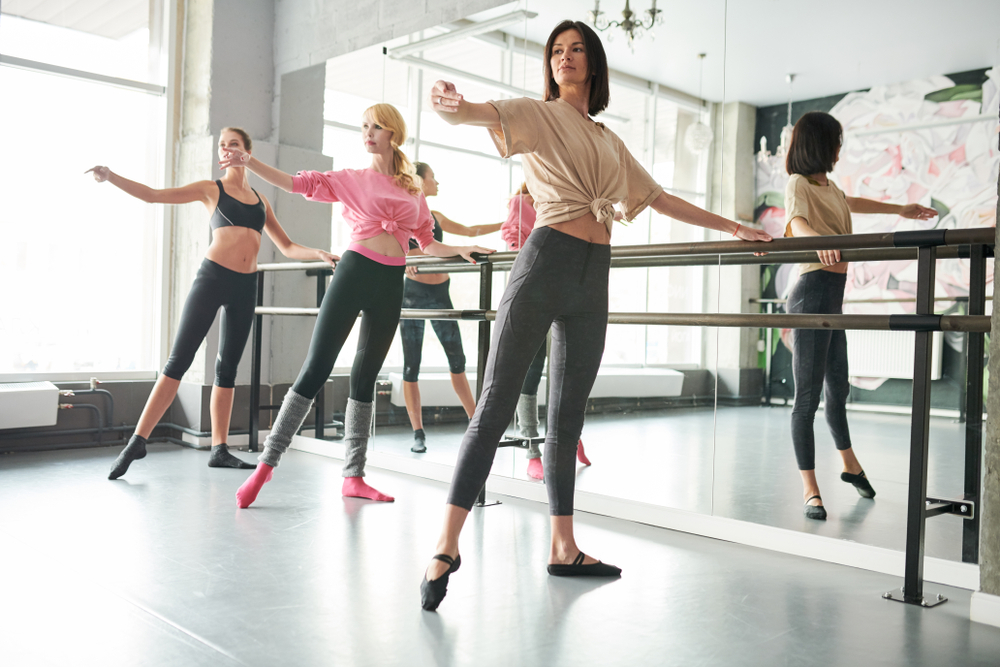 She has been honored to have solos and pas de deuxs created on her by choreographers Val Caniparoli, Edwaard Liang, Mathew Neenan, Christopher Wheeldon, Darrel Grand Moultrie, Dwight Rhoden, Jessica Lang, Brian Reeder and Toru Shimazaki.
In addition to Colorado Ballet, Ms. Wehner has also performed with The Washington Ballet, Oakland Ballet and Amy Seiwert's Imagery. She has also been a guest artist at the Vail International Dance Festival, in Japan in the Aoyama Ballet Festival, and the National Ballet of Japan's Golden Ballet Co-star.  Sharon enjoys teaching dance to all ages and abilities, particularly Dance for Parkinson's Disease.
Save
Save
Ballerina's blog: daily routine | Glamor
Practice
Starting today, Angelina Vorontsova, ballerina of the Mikhailovsky Theatre, will blog on Allure.ru. Angelina will talk about her life and share beauty secrets.
There are many myths about ballerinas.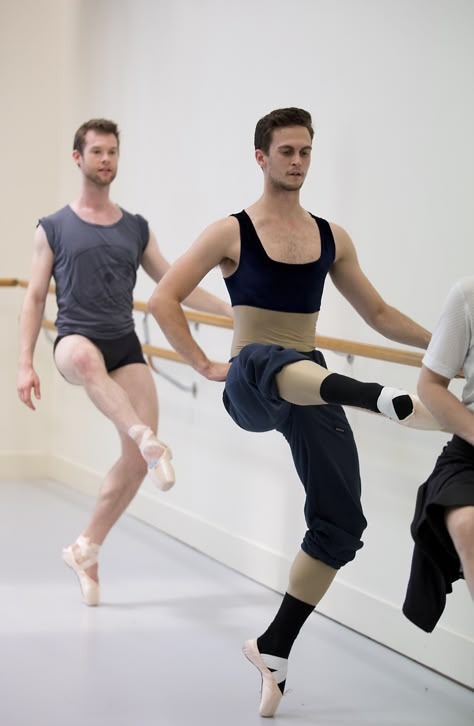 Often I hear or read some fables about us, I come across stereotypes. I am always amazed, but at the same time I do not deprive myself of the pleasure of dreaming how great it would be in life to be so airy, fragile and carefree, as on stage, as the audience sees and perceives me. But, nevertheless, the daily life of a ballerina is completely different. Today I will tell you how my usual weekday goes. And in the following posts I will write about my diet, exercise and self-care.
Every day of a ballerina is, on the one hand, a monotonous, sort of groundhog day in the rehearsal hall, and on the other hand, it is full of events, impressions and emotions that a professional dancer needs to cope with. My day starts at 9 am. Trust me, it's not too late to get up. After an evening performance, it is very difficult to fall asleep because of the seething adrenaline in the blood. Three or four in the morning is the usual time for going to bed. In total, there are six to seven hours of sleep left.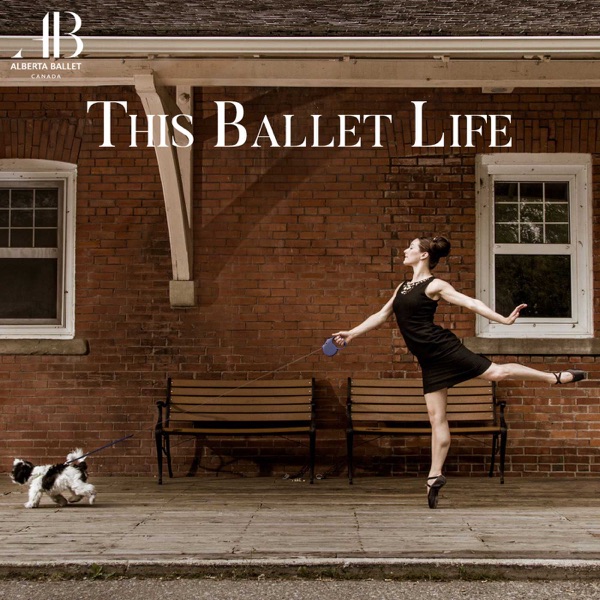 There is a morning class in the morning. The class starts at 11 am and lasts 1 hour 15 minutes. Most of the troupe comes to the class, we are divided into three rehearsal rooms. The lesson with a tutor, during which we go through all the classical ballet movements, is conditionally divided into three parts: barre, combinations in the middle of the hall and jumps. Each movement has its own name, but their construction, their combinations are always different. At the barre, we do about 12 combinations with two legs. Further classes continue in the middle of the hall. We do the same set of combinations as with the barre, but now we don't hold on to the barre, and here it is very important to keep balance, balance. The whole lesson builds up, and by the end we jump big jumps, train fouettes and other technically complex elements. I admit - it's tiring, sometimes boring, but necessary in order to set the body to work for the whole day.
Ballerina's blog: daily routine
Gallery
Slides: 2
View gallery
---
Ballet "Romeo and Juliet"
The lesson ends at 12:15, and rehearsals of performances begin.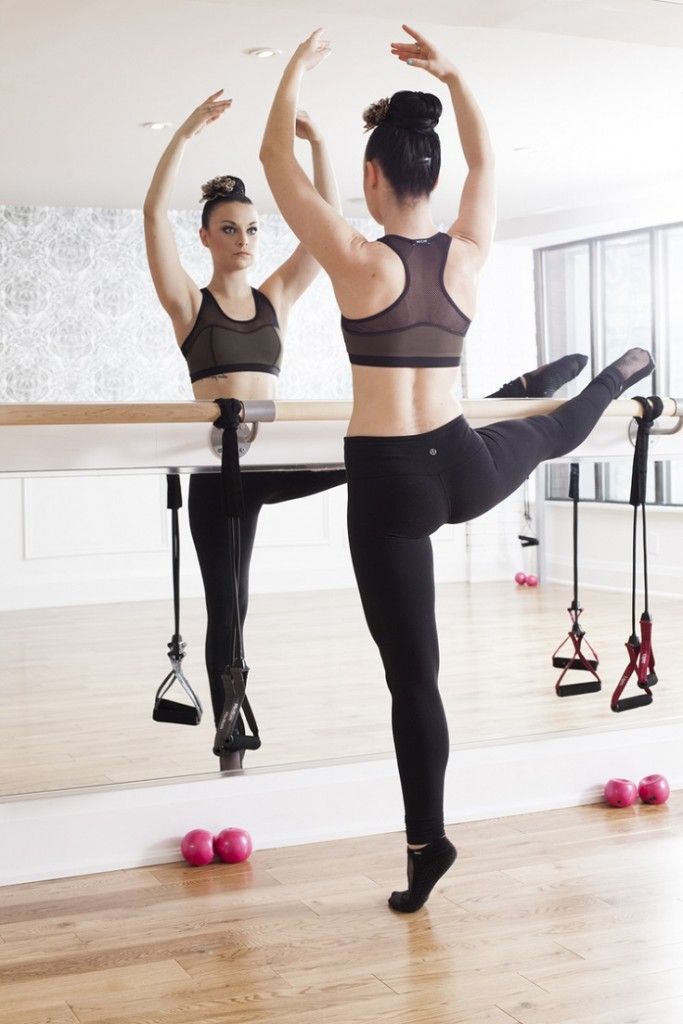 They depend on the schedule, which is compiled by the director's department of the ballet. The schedule is posted two days in advance, but there is a force majeure, and we will find out what we are doing tomorrow only the evening before. Therefore, it is extremely difficult to coordinate the day in advance - for example, meeting a friend during a break in the afternoon. I usually have an hour or two free after class. At this time, I most often prepare pointe shoes for rehearsals. All ballerinas do this, and each has its own time-honored technology. I sheathe a "patch" for stability, sew on ribbons, rubber bands, hit pointe shoes with a hammer, hold them over hot steam or rub with a grater. I won't give out all my secrets. I can only say that it takes me an average of two and a half hours.
Rehearsals start around 13:30. One rehearsal lasts 45 minutes - an hour and a half. I will definitely write about them next time, as I was lucky to work with Mikhail Messerer, Nacho Duato, Nikolai Tsiskaridze, Zhanna Ayupova, Tatyana Legat and other outstanding teachers.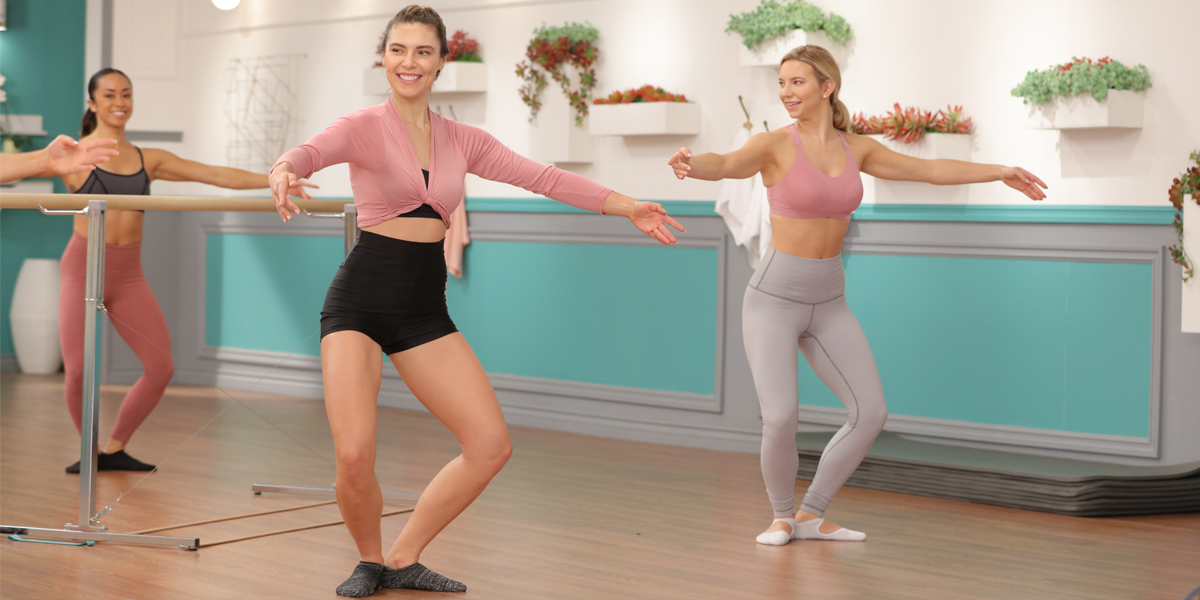 Everyone has their own approach, their own style of teaching.
There may be two or three rehearsals in a row with short breaks. During breaks, I manage to snatch a cup of coffee from a machine or buffet, eat fruit or something sweet. Many, I know and see, drink sweet soda to recharge, I drink only non-carbonated clean water. I can add soluble vitamins to the water.
Before the performance, which starts at 19.30 in the summer, I have one or two hours. Usually I try to recuperate and sleep. You must arrive at the theater before the performance two hours before the start of the performance. You need to put on makeup, put on a suit, tune in, warm up ... And go on stage.
I was lucky to work with Mikhail Messerer, Nacho Duato, Nikolai Tsiskaridze, Zhanna Ayupova, Tatyana Legat and other outstanding teachers. Everyone has their own approach, their own style of teaching.
Summer at the Mikhailovsky Theater is full of ballet performances.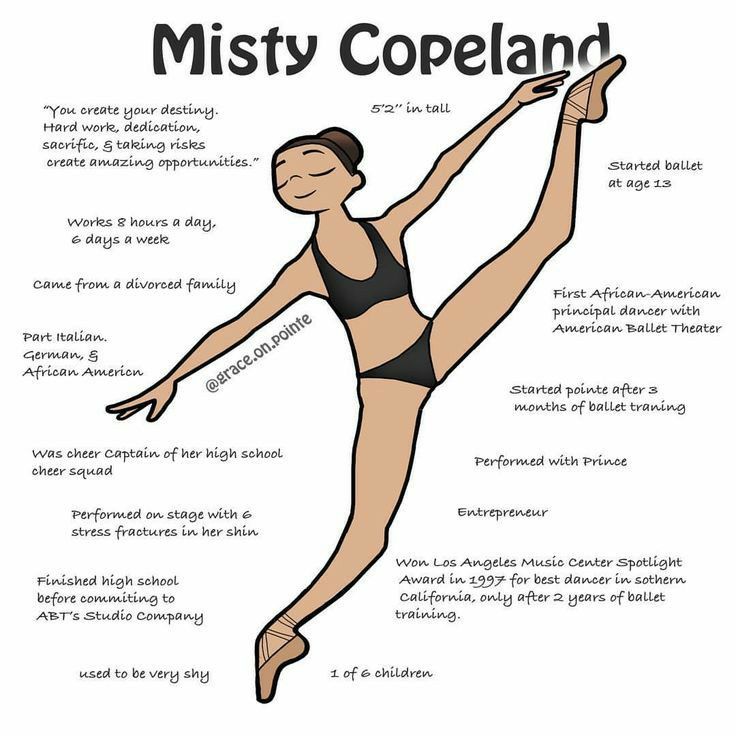 That's what we call this season - "Summer of Ballet". On stage are "Sleeping Beauty", "Swan Lake", "Romeo and Juliet". I dance in all performances. This is a period of really active work.
The Sleeping Beauty ballet
Photo: Sergey Misenko, Nikolai Krusser, Jack Devant
How useful are ballet lessons in everyday life?
How useful are ballet lessons in everyday life, when it is not too late to start practicing, and what irreversible metamorphoses occur with the body during ballet exercise?
Metamorphoses with the body occur exclusively with the "+" sign. Such cons as toes worn into the blood, grown bones of the big toes, joints that "crack" and other "joys" can be heard in the list of complaints of professional ballet dancers, but this does not threaten amateurs. Such "sores" do accompany professional dancers, but it is not the classical dance itself that is to blame, but, let's say, its quantity. After all, ballet dancers rehearse for 6 hours a day with only one day off a week, and even more on tour.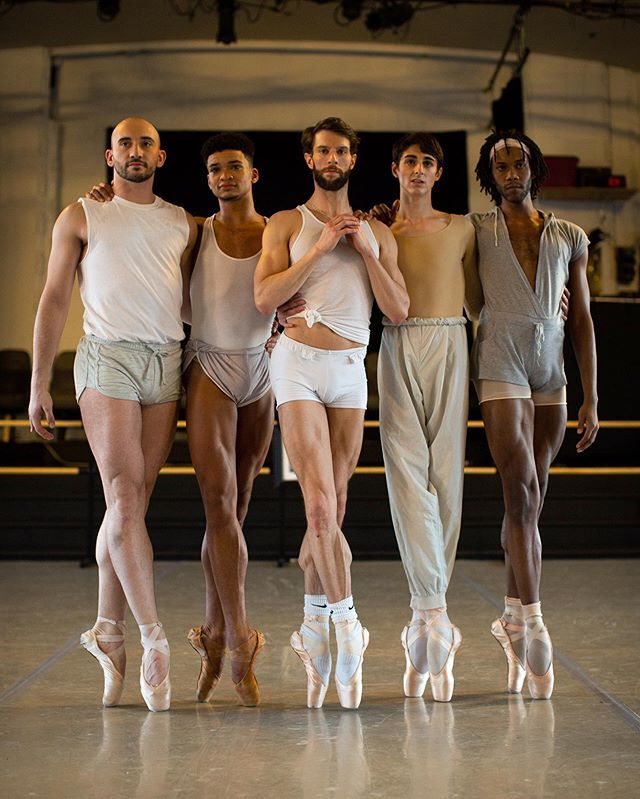 Often not being able to properly rest and recuperate. A tired body begins to draw vitamins and energy from internal resources, depleting them. From here come injuries and pains, as the consequences of injuries or excessive load. However, for those who do not set themselves the goal of necessarily being on the stage of the Bolshoi Theater, ballet will certainly be useful.
At the Russian Ballet Company studio, classes in all areas are based on the movements of classical dance, movements that professional ballet dancers perform every day to maintain their physical shape. Ballet movements in the studio classes are supplemented with elements of yoga, Pilates and stretching and adapted to the capabilities of people with any level of physical fitness.
What is the use of ballet in everyday life and how do classes affect the appearance?
The advantage of ballet over many other fitness workouts is that classical dance-based movements stretch and "dry" muscles without adding excess muscle mass.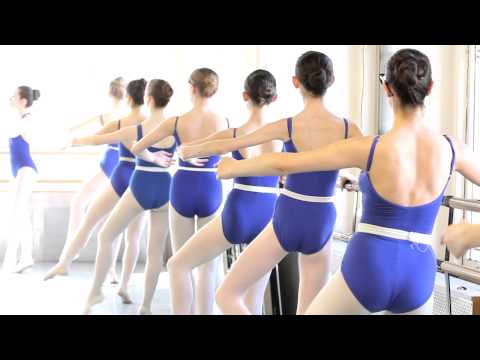 Ballet classes develop endurance, add strength and help achieve goals not only in ballet hall, but also in other areas of life. Our studio has many examples when girls who started studying felt more confident in everyday life, with great enthusiasm and acquired ease in their steps, went up the career ladder, found life partners and, in general, improved the quality of life, made it richer , they began to do much more, and, of course, became more graceful and elegant. There was a proud posture. One girl told us that she not only became higher in status, but literally grew a couple of centimeters. This "miracle" happened in adulthood due to the proper functioning of the muscles and stretching of the spine. With the help of ballet, you can also visually lengthen your arms and legs. Ballet exercises work well on the inner surface of the thigh, buttocks, calf muscles, and also develop the instep of the foot, which looks very beautiful in high-heeled shoes.
When is it too late to go to ballet?
It's never too late.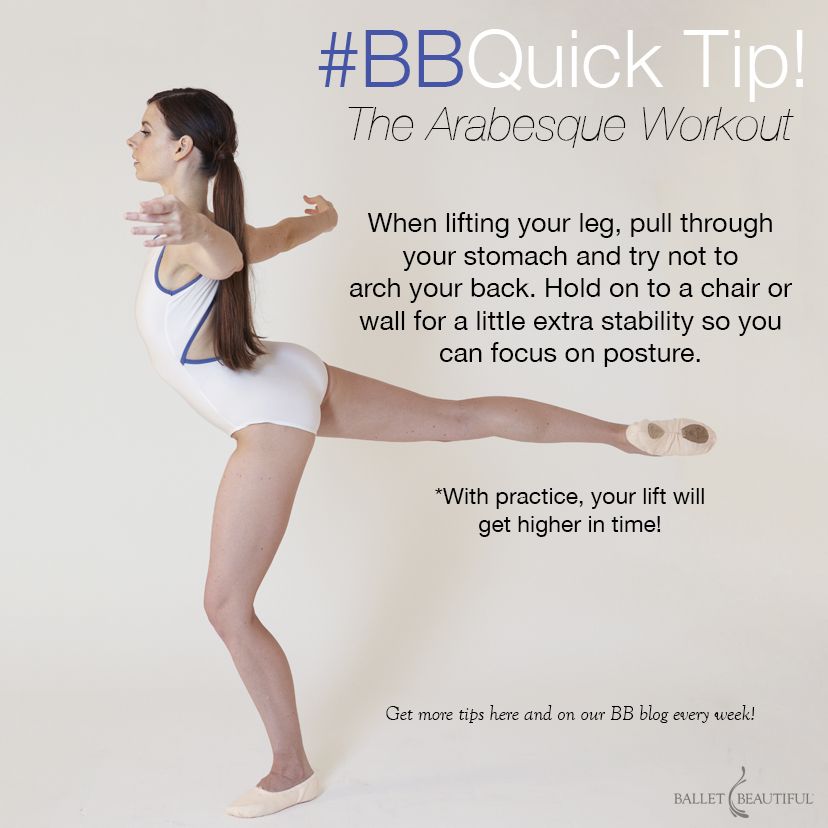 To feel like a ballerina, it is not necessary to devote yourself to ballet art from childhood. Adapted classical dance lessons can be started at any age and, as mentioned above, from any level of training. Adapted ballet lessons do not carry a strong cardio load. They can be practiced even by those for whom strength training is contraindicated.
Classes at the "Russian Ballet Company" are perfect for those who are bored with running "nowhere" on the treadmill, and Pilates is not dynamic enough. The dance sequences included in our lessons not only cheer up, but also develop coordination. Coordination exercises stimulate the brain. An even greater advantage of ballet is the arm training that occurs naturally during the basic exercises, and not through diligent push-ups. When performing ballet exercises, your hands are in the canonical ballet positions and the muscles of the arms and back are always tense, which is essentially a static workout. In addition, during the exercise in the middle of the hall, you try to keep your balance, while all the muscles of the body are involved at the same time.