How just dance now works
Just Dance Now
What is Just Dance Now?
Just Dance Now is a mobile game that brings you the biggest music video game franchise of all time, without the need for a video game console!
All you need is an internet-connected screen, and a smartphone as a controller.
Pick a song from the catalog of over 700 tracks, hold your smartphone in your right hand and follow the Coach on screen! Your movements are tracked and scored by the game, so perfect those moves and get a perfect score!
There's no limit to the number of players you can dance with - and your friends and family can jump in at any time for even more fun.

What do I need to play?
You need:
1- The Just Dance Now App on your smartphone that will be used as a controller.

2- An internet-connected screen (such as your PC, Mac, tablet, Apple TV, Android TV or a TV with Chromecast)
Read below according to which screen you wish to use.

How do I earn more coins?
Your coin wallet automatically refills over time, with the time to your next coins displayed just below the wallet.
Only a certain amount of coins will be refilled, as coins are here to let you test the game before purchasing a VIP Pass.

Can my friends or family play with me?
Your friends and family can dance with you by downloading the free Just Dance Now app on their smartphones.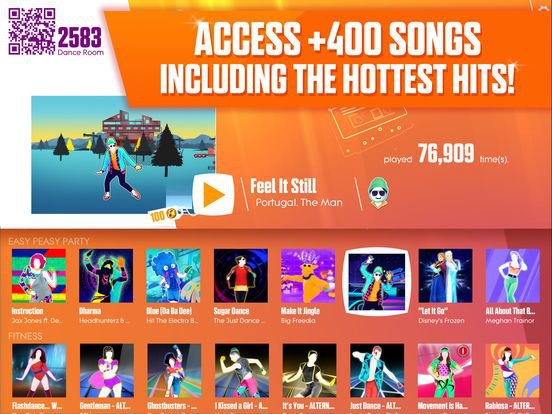 Once installed, they just need to join your Dance Room by scanning the QR code, or entering the Dance Room number displayed in the top left of the screen.

How many people can join my dance session?
There's no limit to the number of players!

The game is choppy or running very slow.
Please check you have an internet connection speed of at least 1Mbit.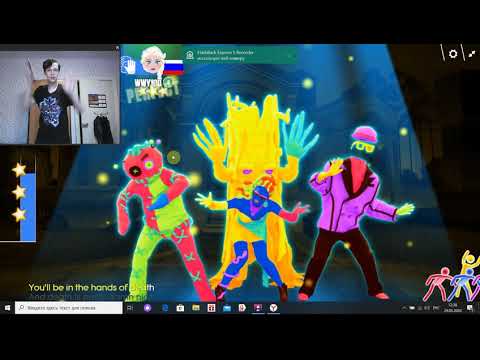 Where do I download the game?
On an iPhone, iPad, Mac, or Apple TV: open the App Store, search and install the Just Dance Now app.
On an Android smartphone or tablet: open the Google Play Store, search and install the Just Dance Now app.
Scan the QR code with your mobile camera to download the Just Dance Now app on your phone.
What is a QR code?
A QR code is a 2 dimensional barcode, which looks something like this:

In Just Dance Now, we use QR codes to store your Dance Room number.
When you want to play, the app will ask you to scan the code displayed on your screen (PC/Mac/TV/tablet/Apple TV) to automatically join your Dance Room.

What is a Dance Room number?
A Dance Room number is a unique number designating your Dance Room.
Your Dance Room number is displayed together with a QR code on the screen (PC, Mac, tablet or Apple TV) you want to use to play Just Dance Now.
Read the questions above to find out how to play on those devices.
Enter your Dance Room number (or scan the QR code) using the Just Dance Now smartphone app to enter your Dance Room.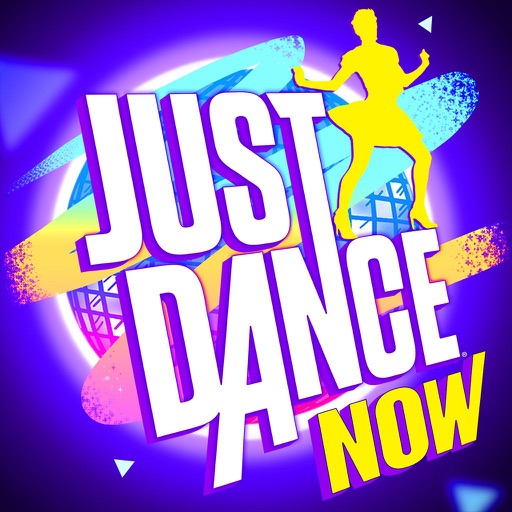 List of compatible devices
Motion controller
- iPhone: iOS 12 or higher
- Android phone: Android 5.1 or higher
Main Screen
- Mac: macOS 10.14 or higher
- Apple TV 4th Generation or better
- TV with Google Chromecast (Miracast on TV is not supported)
- Android TV : Puffin Browser is recommended to play on Android TV
- Web browsers: Google Chrome, Mozilla Firefox, Internet Explorer 10, Apple Safari

The Apple TV Remote is not detecting my dance moves.
- Just Dance Now only supports the 1st generation of Apple TV/Siri Remotes and older Apple TV Remotes. The 2nd generation of Apple TV/Siri Remotes is not supported due to hardware limitations; however, you can use the new Apple TV Controller feature in the Just Dance Now mobile app to connect to Apple TV and play Just Dance Now.
To connect your phone as the Apple TV dance controller, you need to enter the Master Code and the Dance Room number in the Just Dance Now mobile app. The Master Code is shown below the Dance Room number in Just Dance Now on your TV screen. Enter both of these in the "Apple TV Controller" option in your mobile Just Dance Now app.

The first phone to connect using the "Apple TV Controller" option will become the Dance Room master on Apple TV. If a mobile phone is already connected as the Dance Room master then all the others who try to connect their mobile phones using the "Apple TV Controller" option will automatically join the Dance Room as secondary users.

I made a purchase in the shop but never received my item.
Try to close the App and launch it again. If the problem persists please contact us.

VIP
- What is a VIP Pass
VIP Passes allow you to play as many songs as you wish for the duration of your pass.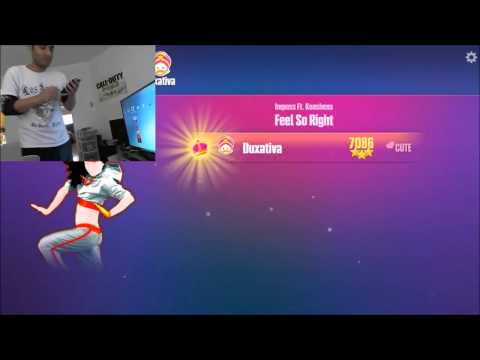 When a VIP player enters a room, all songs become free to play, making it perfect for everyday use; to play with friends and family; or for organizing parties.
There are two types of passes:
- 24 hour pass: a one time purchase that gives you total access for twenty four hours.
- Long duration passes: you can choose between a one month, 3 month or 12 month subscription.
The long duration passes are renewed automatically. The cost of the pass will be billed to your bank account 24 hours before the end of the time period. For example, if you purchased a 3 month subscription, your account will be billed one day before the end of the 3 month period.
You can cancel at any time, for any reason, by using your first party account. The 1 year VIP Pass subscription is only available in selected regions.
- How do I modify my active VIP pass subscription?

In the Just Dance Now app on iOS:
- Open the Just Dance Now app on your phone.

- Tap on the Play icon.
- In the coverflow tap on the Shop at the top right corner of the screen.
- Scroll down and tap on Manage Subscriptions. This will open the App Store subscription list.
- In the Subscription list tap Just Dance Now.
- Here, in the Options, you can switch to a different VIP Pass.
- The new subscription plan will be activated once the current pass expires.
In the App Store:
- Go to Settings > Tap on your name on the top of the screen > iTunes & App Store.
- Tap your Apple ID on the top of the screen and select View Apple ID.
- Scroll down and tap on Subscriptions.
- In the Subscription list tap Just Dance Now.
- Here, in the Options, you can switch to a different VIP Pass.
- The new subscription plan will be activated once the current one expires.
On Apple TV:
- Open Settings.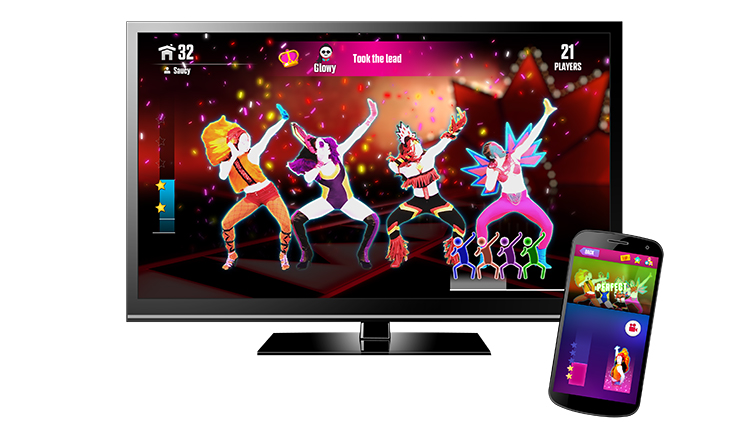 - Select Accounts.
- Select Manage Subscriptions under Subscriptions.
- Choose Just Dance Now.
- Use the Options to switch to a different VIP Pass.
- The new subscription plan will be activated once the current pass expires.
- How do I cancel my active VIP pass subscription?
The 1 month, 3 month and 1 year duration VIP Passes are subscriptions that automatically renew unless they're cancelled.
In the Just Dance Now app on iOS:
- Open the Just Dance Now app on your phone.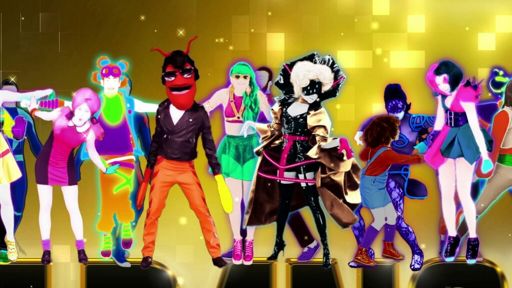 - Tap on the Play icon.
- In the coverflow tap on the Shop at the top right corner of the screen.
- Scroll down and tap on Manage Subscriptions. This will open the App Store subscription list.
- In the Subscription list, tap Just Dance Now.
- Here, in the Options, you can choose to cancel your subscription.
- Once cancelled, your subscription will continue until the end of the current billing cycle.
In the App Store:
- Go to Settings > Tap on your name on the top of the screen > iTunes & App Store.
- Tap your Apple ID on the top of the screen and select View Apple ID.
- Scroll down and tap on Subscriptions.
- In the Subscription list, tap Just Dance Now.
- Here, in the Options, you can choose to cancel your subscription.
- Once cancelled, your subscription will continue until the end of the current billing cycle.
On Apple TV:
- Open Settings.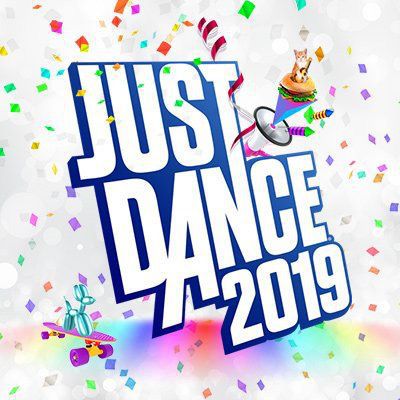 - Select Accounts.
- Select Manage Subscriptions under Subscriptions.
- Choose Just Dance Now.
- Use the Options to change or cancel your VIP pass subscription.
- Once cancelled, your subscription will continue until the end of the current billing cycle.
In the Just Dance Now app on Android:
- Open the Just Dance Now app on your phone.
- Tap on the Play icon.
- In the coverflow tap on the Shop at the top right corner of the screen.
- Scroll down and tap on Manage Subscriptions. This will open the Google Play Store subscription list.
- In the Subscription list, select Just Dance Now.
- Tap Cancel Subscription.
- Once cancelled, your subscription will continue until the end of the current billing cycle.
In the Google Play Store:
- Open Google Play Store on your Android phone or tablet.

- Tap Menu > Subscriptions.
- Select Just Dance Now.
- Tap Cancel Subscription.
- Once cancelled, your subscription will continue until the end of the current billing cycle.
- I no longer have an Apple device, how can I cancel my VIP pass subscription?
If you no longer have an Apple device, you can cancel your VIP pass subscription in the App Store on Mac or in iTunes on Mac or PC.
On a Mac with the App Store:
- Open the App Store app on your Mac.

- Click on your Apple ID at the bottom of the sidebar.
- Click View Information at the top.
- Scroll to the Manage section on the Account Information page.
- Click on Manage to the right of Subscriptions.
- Click Edit to the right of Just Dance Now.
- Use the options to change or cancel your subscription.
- Once cancelled, your subscription will continue until the end of the current billing cycle.
On a Mac or PC with iTunes:
- Open iTunes.
- At the top Menu bar click on Account > View My Account.
- Sign in with your Apple ID and click View Account.
- Scroll to the Settings section on the Account Information page.
- Click on Manage to the right of Just Dance Now.
- Use the options to change or cancel your subscription.
- Once cancelled, your subscription will continue until the end of the current billing cycle.
- I no longer have an Android device, how can I cancel my VIP pass subscription?
If you no longer have an Android device, you can cancel your VIP pass subscription using a computer.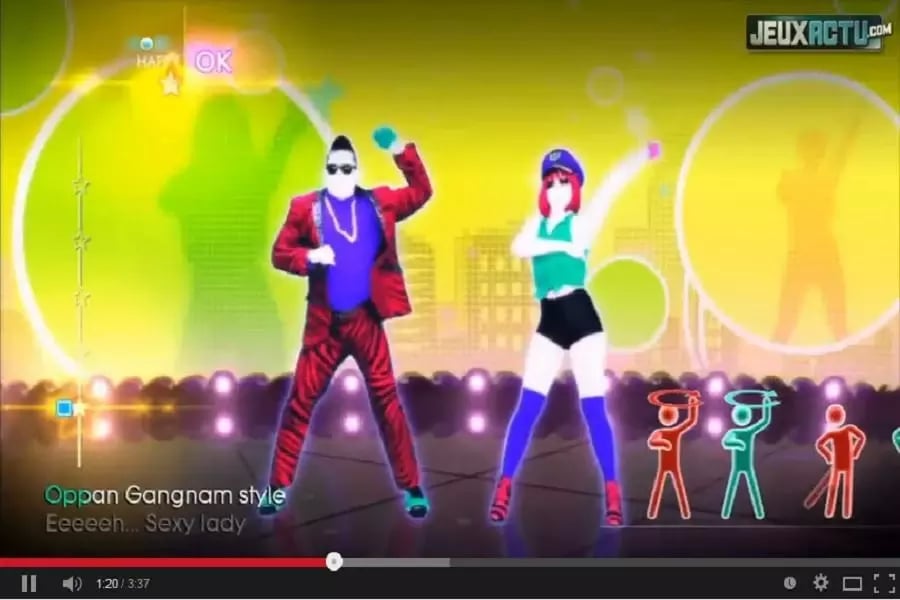 On the Computer:
- Go to play.google.com
- Make sure you are logged in with the correct Google Account.
- Click My Subscriptions on the left.
- Select Just Dance Now.
- Click on Manage > Cancel Subscription.
- Once cancelled, your subscription will continue until the end of the current billing cycle.
- How do I restore my VIP pass?
You can restore your active VIP pass subscription from within the Just Dance Now app.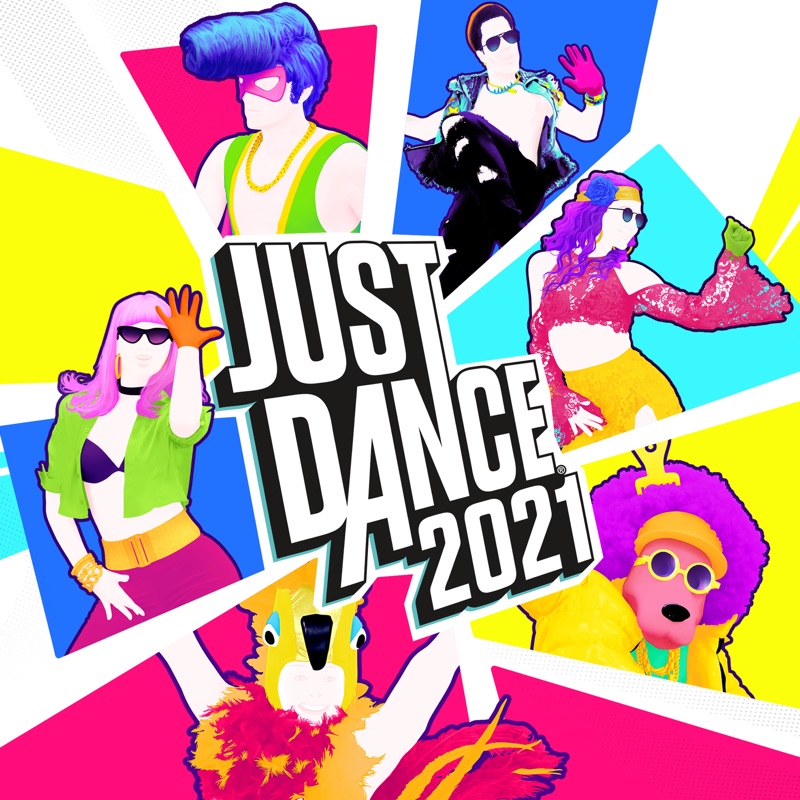 iOS:
- Make sure that you've logged in with the correct Apple ID used to purchase the VIP pass.
- Launch Just Dance Now
- Go to Settings > Restore Purchases
Apple TV:
- Open Just Dance Now.
- Swipe up and select VIP Shop.
- In the shop, swipe down and select Restore Purchases.
- Can I use my VIP pass on multiple devices?
iPhone, iPad, Apple TV:
The VIP pass purchased by you can only be used on one device at a time, provided you have logged in with the Apple ID that was used to purchase it.

Android:
The VIP pass purchased by you can only be used on one device at a time, provided you have logged in with the Google Account that was used to purchase it.
- Can I share or transfer my VIP pass to my friends/family on their Just Dance Now app?
You need to be logged in with the account that was used to purchase the VIP Pass. The VIP Pass cannot be shared with, or transferred to, a different account.
Ubi-Connect
- What is the benefit of logging in with a Ubisoft account?
Logging in with your Ubisoft account lets you sync your Just Dance Now save data on the cloud, and access it across different mobile platforms and Apple TV.
- I don't have a Ubisoft account, what should I do?
You can create a new Ubisoft account when you choose to log in.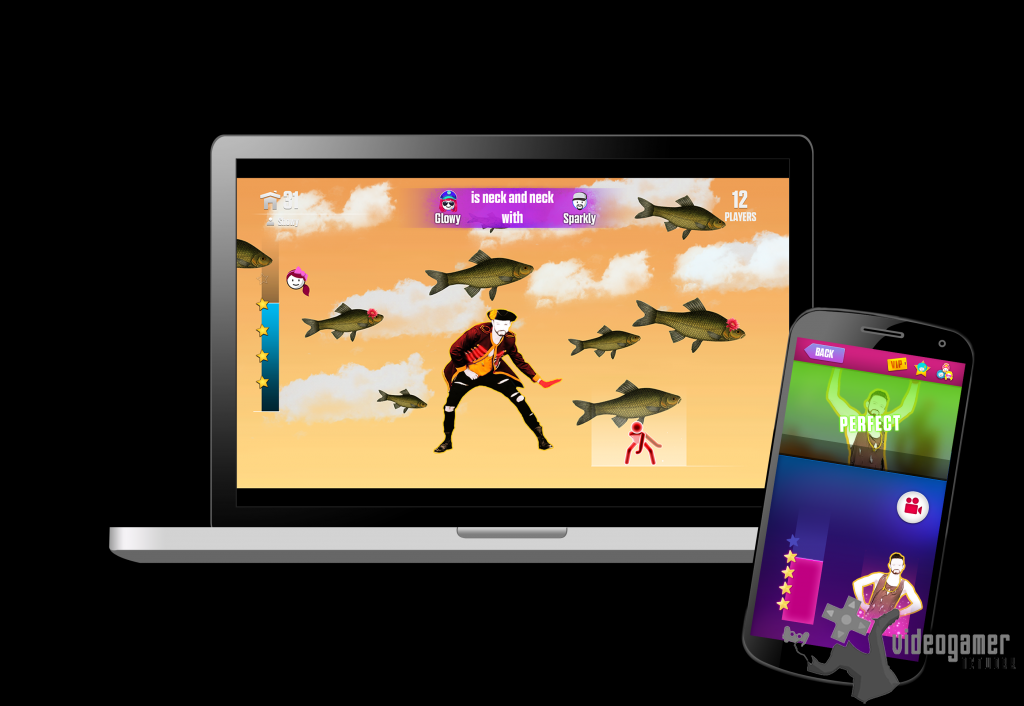 - How do I log in with my Ubisoft account?
You can log in with your Ubisoft account from the Settings menu, or the Login pop-up on mobile.
You can log in with your Ubisoft account by using the "Login" menu option on Apple TV.
- Can I continue playing with my save data on another mobile device?
Yes, you can use the same Ubisoft account to log in to Just Dance Now on another device to fetch your save data on that device.
- Can I use my VIP Pass on another platform by using the same Ubisoft account?
No. The VIP Pass is not synced with your Ubisoft account, and can only be used on the platform it was purchased on. Just Dance Now only syncs your game progression data like Avatars, songs played, scores etc. with your Ubisoft account.
- How do I log out?
You can log out from the Settings menu on mobile.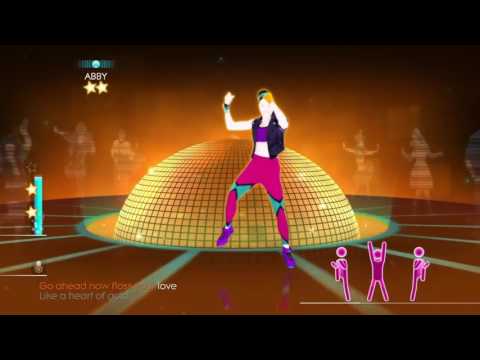 You can log out using the "Logout" menu option on Apple TV.
- What happens to my save data after I log out?
You can continue to play after logging out, but your progress will not be synced with your Ubisoft account.
- Can I log in with a different Ubisoft account on the same device?
Yes.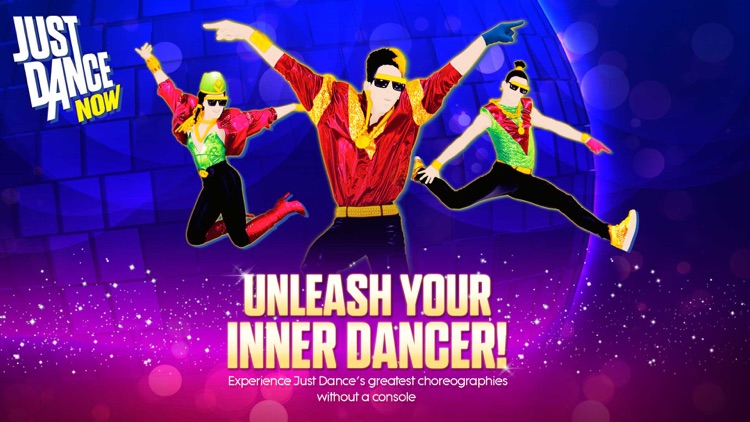 After you log out, you can log in with a different Ubisoft account on the same device, and Just Dance Now will use that account's save data. If it's a new account, Just Dance Now will create a new user profile.
- I forgot my Ubisoft account username and password. What do I do?
You can retrieve your username and/or reset your password using the "Forgot Password" option on the Login screen.
- Is it necessary to log in with my Ubisoft account to play Just Dance Now?
You can continue to play Just Dance Now without a Ubisoft account.
However, you won't be able to take advantage of the benefits offered with a Ubisoft account.
Was this helpful?
Yes No Thank you for your feedback!Report a problem
Just Dance Now: The innovative technology behind the game - Massive Entertainment
Did you know that the technology behind mobile game Just Dance Now actually has its roots in an in-game companion drone for The Division? We sat down with Online Technical Director Björn Törnqvist to find out more about the history of the tech fueling the game.
When The Division launched in 2016, a planned feature had been a drone that would be controlled by a separate player on a tablet or phone, playing with others on consoles or PC.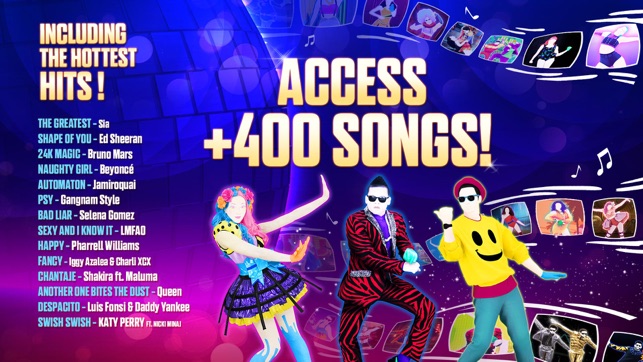 In the end the feature had been cut from the final game due to technical constraints and unreliable internet connections. But the concept lived on behind the scenes, and would serve as the inspiration for the technology that ended up fueling a game in a completely different genre than The Division…
Please accept marketing-cookies to watch this video.
"Companion gaming (i.e. phone apps that complement the console experience) was all the rage back then," Online Technical Director Björn Törnqvist, who worked on the technology behind Just Dance Now, tells us.
For example, Assassin's Creed: Black Flag had a companion app, showing maps and keeping track of your pirate fleet, and Destiny had its Destiny Companion where you could read lore and change your in-game gear.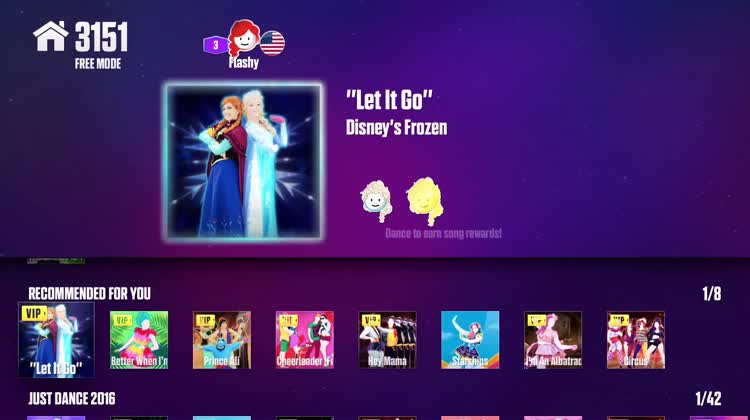 But the drone was supposed to be an active participant in The Division, in real time, which made everything much more complicated than more passive apps working as complements to their respective games.
"Phone networks back in 2013 were bad, and Wi-Fi was often spotty with interference from microwave ovens among other things," Björn notes.
But that didn't stop him.
Phone networks back in 2013 were bad, and Wi-Fi was often spotty with interference from microwave ovens among other things.
"I was determined to see how we could overcome those challenges in order to make a seamless real-time companion app that 'just worked' wherever you happened to play or watch the game being played."
CRACKING THE CODE
While the drone feature didn't work under those circumstances, Björn just couldn't drop the idea. He wanted to keep pushing the capabilities of phones, mobile networks, and – in his words – "the generally messy situation of consumer wireless communications".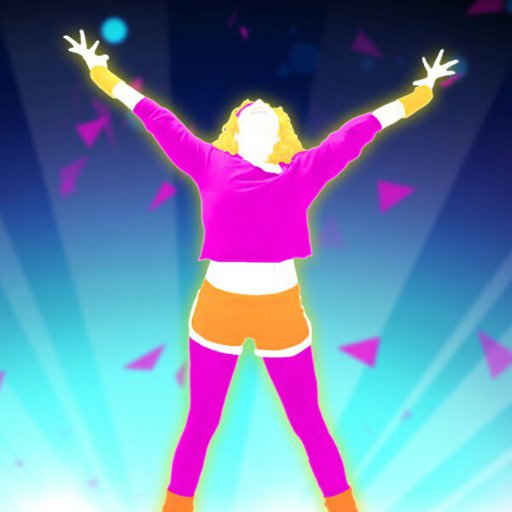 At this time it was not uncommon for phones to drop down from 3G to 2G, which meant that suddenly only a couple of kilobits per seconds of data would come through. When that happened, the kind of companion app the drone was supposed to be would stop functioning as it should and would cause a lot of frustration for the user.
Working on the tech as a hobby in his spare time, Björn eventually got it working. He grabbed a camera and recorded a video of the result – a couple of devices connected over different networks blinking together in perfect sync.
"I was so happy with the result that I forgot to remove the baby bottle I'd used to feed my newborn child earlier," he says laughing. "Of course, that is what people remember the most from the video!"
The impressive video, of devices blinking together like synchronized disco lights, is now known as the "baby bottle video" ("nappflaskefilmen" in Swedish) within Ubisoft.
THINKING BIG
A few players in a room playing together is one thing.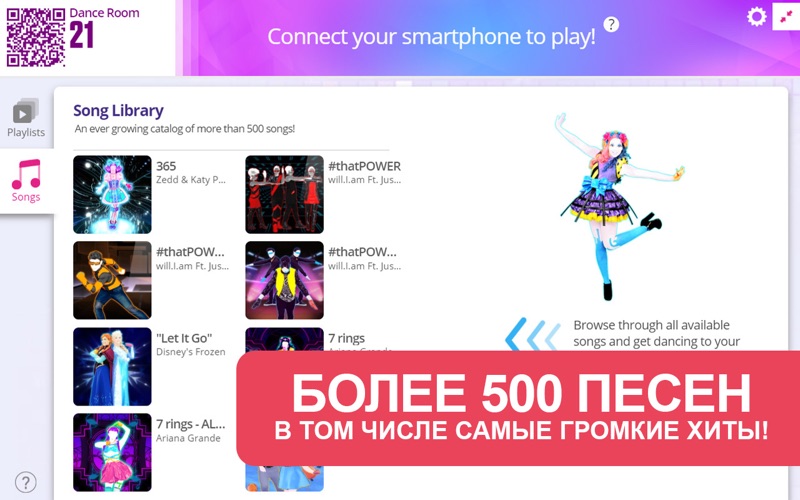 Björn had bigger ambitions than that. After all, if the tech worked seamlessly over different networks, even more players could connect to the same game. A lot more players.
"When I finally got it working and had perfect sync with low sensitivity for latency and super-low bandwidth needs, I realized that this could be used for a more ambitious scenario than just a couple of players in a sofa," Björn says. "What if ten thousand players in an arena used the tech at the same time? What would that look like?"
With the tech he had created, which actually could support a scenario like that, an idea struck him. Just Dance would be the perfect candidate.
"It was already a fun and popular game on consoles, and it was the perfect game to build upon! With that game, and this tech, it was feasible to support thousands of players playing together, at the same time, in an arena. That's crazy cool!"
Armed with only his phones, and with Massive's blessing, Björn headed to Paris to show off his invention to the Just Dance team.
With that game, and this tech, it was feasible to support thousands of players playing together, at the same time, in an arena. That's crazy cool!
"The cool thing with Ubisoft is that these types of initiatives are encouraged", Björn says. "It's funny that I came out of nowhere with a demo of phones blinking in sync and telling them that this could expand Just Dance beyond consoles to huge multiplayer events and being available on any internet-connected screen. All you needed was a mobile phone that acted like a Wii-mote."
"I'm grateful they trusted me and welcomed it!"
The team in Paris loved what they saw, and the project that would become Just Dance Now was greenlit.
GOING ON TOUR
An excited Björn returned to Malmö and, together with people like producer Oliver Merlöv, started to set up a team. Björn acted both as technical and creative director for the project.
"We set up a team at Massive that made the end-to-end tech from online to the mobile apps, with screens available on web, SmartTVs, Chromecast, iPads, and AppleTV".
The choreography, songs, brand and business model were handled by the team in Paris.
And while we sadly can't show them to you, there are some interesting videos of meetings and play tests happening at the office, with Massive employees dancing together in front of big screens. At a studio that at that point had mostly worked on games like World in Conflict, Far Cry 3 and The Division, that had previously not been a common sight.
The result was, to quote the launch trailer, "a revolutionary dance experience". The game released on September 25, 2014 and became a huge hit. It came installed on the first generation of Chromecasts, Coca Cola got involved and made special promotional cans and it turned up in arenas such as the Staples Center in Los Angeles. A flash mob sprung up at Piccadilly Circus in London. Millions of people have downloaded it on their phones.
Please accept marketing-cookies to watch this video.
Back home in Malmö, thousands of people turned up and Just Danced in front of the big stage at Malmöfestivalen, the annual city festival.
Did Björn expect it to become such a huge success?
"Honestly? Yes, I did", he says with a smile. "The core game is great with a broad appeal, and this tech helped it break out of the console space."
DANCING ON STAGE
Asked for one of his favorite memories from the development of the game, Björn looked back at the reveal at E3, 2014. That's when Executive Producer Jason Altman – now Senior Vice President at Ubisoft's Film and Television department – presented Just Dance Now for the first time.
"I'm a big believer in the power of demos when it comes to online tech," Björn tells.
"When we revealed Just Dance Now to the world at E3, we had 40 dancers on stage, and they were all dancing with iPhones and being scored in real-time."
As anyone who has attended E3 – or any larger conferences – knows, with hundreds of journalists in attendance, the Internet connection can get spotty at best.
When we revealed Just Dance Now to the world at E3, we had 40 dancers on stage, and they were all dancing with iPhones and being scored in real-time.
"It was the first real proof that the tech could work on super-bad network and Wi-Fi connections! And it did work, and I'm both relieved but also, in retrospect, astonished that I pushed for a live demo. I don't think anyone realized the demo was live!"
If you look closely, you can see both Björn and Oliver in the background, dancing on stage behind the professional dancers. See if you can spot them!
Please accept marketing-cookies to watch this video.
Feel a sudden urge to dance after seeing that video? Just Dance Now is available on App Store and Google Play. New songs to dance to are still being added. What are you waiting for? Just start dancing now.
Derick Wise about modern and Latin American social dances
LA Dance is one of the largest dance schools in St. Petersburg, which opens the door to the diversity of the world of dance styles for its students. Everyone can find their dance to their liking - both lovers of modern and Latin American dances
Photo: personal archive of the hero of the publication
"Petersburg Diary" met with the executive director and teacher of the LA Dance School, Daric Wise, and found out that anyone can dance - you just have to show a desire.
- Derik, what styles of dance do you currently have in the studio?

- Our classes are held in more than ten areas. These are not only social Latin American dances, but also modern ones. Among them are bachata, salsa, kizomba, zumba, afro-house, waking, break-dance, hip-hop and so on. We also have such a direction of classes as "Harmonious Body" - on them we teach you to feel your body, to interact with it. It helps a lot to feel confident in any of the dance directions.

– What principles underlie your work?

– For us, the most important thing is the visible results of our students. It is very important for us that they not only enjoy the lessons, but also feel that they are making progress. When we see the success of our students, it motivates not only them, but also us. At such moments, we understand that we are really doing our job well.

- Does your studio only work with adult groups?

- We also take groups for children.
Any child from five years old can try his hand at break-dance, hip-hop, bachata. We have a special, careful approach to working with children. We are also very attentive to the requests of our students. If there is a request for other directions, we will be happy to open a set of new groups.

- Tell us, how are the classes at the school for beginners and advanced students?

- People come to us with different levels of training. To do this, we have different groups in all areas: for beginners, first, second, third levels. Each student has the opportunity to attend classes in different groups and determine for himself where he is most comfortable. Even if a person comes to practice from scratch, it's not scary. Our teachers will be able to competently teach the necessary base, with which you can easily continue learning.

We also run practices where people can practice the skills learned in class. That is, in the classroom, the teacher pays attention to technique and gives certain dance sequences, and practice lessons are needed to consolidate the material covered.
In addition, there is the option of private lessons. The main thing is to understand what it is for. For example, prepare for participation in the competition, work out the basic steps, put on a wedding dance, and so on. We have an individual approach to everyone. We work at the request of a person or a group of people. The teacher creates an individual program to fulfill this request.

- Is it possible to attend trial lessons that will help you decide which direction of dance to choose for yourself?

- Yes, of course. When we have a new teacher or a new direction opens, we make a trial lesson, which can be attended for free. Also, when buying the first subscription, we give each student a gift - the opportunity to visit one lesson in several directions completely free of charge. This will definitely help to decide if the choice has not been made before. Also, of course, we can always help, consult with the choice of direction.

Tell us about your teachers.
- The choice of teachers is one of the key moments in the work of our school. First of all, of course, we look at professionalism not only from the point of view of dance technique, but also from the point of view of teaching. It is important for us that the teacher is able to competently convey the dance technique to the students, so that with his charisma and love for dancing he "charges" the students, revealing their abilities. We are proud of each of our teachers, because they are really professionals in their field.
– Does your school have a mentorship option for young budding teachers?

– Yes, if we see the potential and desire to teach in a person, we will be happy to help him reach the required level so that he reaches his goal. We have a team of experienced teachers to help deliver the curriculum and so on. If it is our student who eventually wants to become a teacher, this is generally the pride of the school.

- Does LA Dance organize any dance activities outside of the main classes?

- Of course.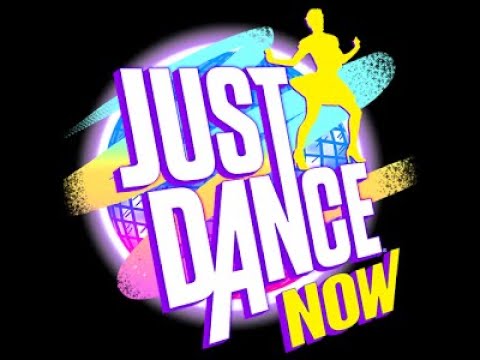 For example, recently, in honor of the school's birthday, we organized a large-scale event to which we invited well-known teachers from St. Petersburg and Moscow. It was very cool.

In addition, we regularly hold house parties within the school. It doesn't matter to us whether our students or students of other schools will be its guests - we are glad to see everyone.

In addition, this summer we held open-air parties not only on the spit of Vasilievsky Island and in Sevkabel Port, but also in Kudrovo. We received a lot of requests to open a branch of our school there, which we are actively doing now.

– What advice would you give to those who are hesitant to come to the first class?

- The main thing is not to think that you can't dance. Especially if you have never tested this in practice. Every person can dance. The main thing is to understand and feel how your body works. It does not require any special training or initial natural data.
It is enough to master the basic steps - and you will already be able to dance and have fun at parties.

This is our main task - to make every person understand that he can dance. There are students who come to us with complete confidence that they cannot dance, and after three months they fall in love with dance so that the school becomes their second home.

Strange Russian dances | Colta.ru
Strange Russian dances | Colta.ru
July 13, 2021She is an expert
14290
text:
Vanya Demidkin
© Alexander Malenkov
What comes to mind when we hear the phrase "modern dance"? An art in which professional dancers use the body as an expressive medium to convey thoughts and feelings? But modern dance has long gone beyond this concept. Theatrical-somatic sessions and exhibition-parties, critical twerk on the stage and dances in museums, choreographic Internet apartments and fake festivals - this is how the experimental dance scene in Russia looks like today.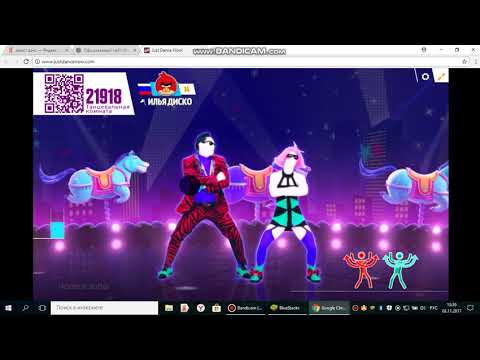 The publishing house of the Garage Museum has just published Anna Kozonina's book Strange Dances. Theories and stories around dance performance in Russia. It is dedicated to the "new dance scene", the non-conventional dance of Moscow and St. Petersburg, its origins, methods, values ​​and institutional situation, and also serves as an introduction to the history of modern dance and key themes in dance studies. Theater critic, director and host of the podcast "Against the Theater" Vanya Demidkin spoke with Anya about the structure of the book and contemporary dance studies.
© Garage Museum of Contemporary Art
Vanya Demidkin: Before we start talking about you and dancing, let's agree on terms, and at the same time we will revise the words that can describe your area of ​​expertise and interest or your "profession" ". What is modern dance and why do you love it?
Anna Kozonina: I can't exhaustively answer what modern dance is, but we can agree in this interview what we'll talk about.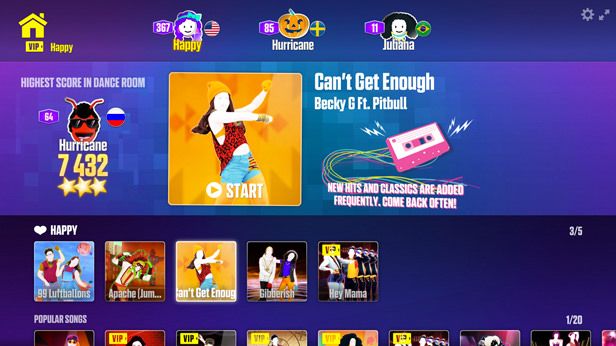 We will talk about dance as part of modern Western performing arts, what is called in English performing arts . Historically modern dance is a stage dance that was built towards the end of the 19th century. Its appearance is associated with changes in motor culture, with the departure of the Victorian era, with reforms in dress, hygiene and attitude to the body, feminist movements, with all sorts of bodily practices that appear at that time - like the expressive movement of François Delsarte, the free movement of Isadora Duncan , rhythms of Emile Jacques-Dalcroze. Dancers appear who do dance as an art, and not just entertainment, but they do it not within the framework of a ballet theater, but differently, in their own way. From these trends, during the 20th century, what is called the great Western history of modern dance develops - modern dance, postmodern dance, dance theater, "non-dance", "post-dance" and so on. We will not talk about purely leisure dance, social, therapeutic, although all these areas, of course, fill the art of dance and it is not entirely correct to separate them.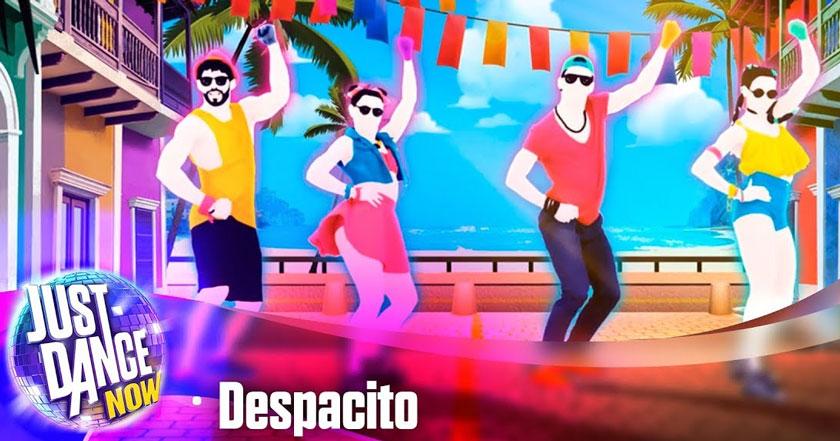 After all, many people come to dance as an art not through going to ballet in childhood, but through personal practice, or, say, TikTok , or clips on YouTube , and choreographers have long included leisure, rave, and therapeutic practices in their work. But within the framework of this interview, we will mainly talk about dance as an artistic practice. You can say "stage dance", but he's not always on stage, so maybe it doesn't make sense to say that.
Demidkin: Where is the boundary between art and non-art?
Kozonina: It's complicated and the line is often blurred, although one can mention the institutional boundaries, the circumstances in which the dance is performed, and the extent to which it is a means of communication with the audience. I don't want to go into it now, so let's just say: if it is within the framework of my leisure interest, for pleasure and self-development, then let it be not art, but leisure.
And also we will not talk about street dancing, battle culture, although all this can also be part of dance as an art.
Yes, I forgot to mention that I have a specific interest. Even in that narrow area with which we have decided, I am interested in the most beaten dance. It can be called research or experimental. It is also called a new dance, and in Russia - dance performance. People still for the most part expect recognizable forms or compositional solutions from stage dance, they have an idea of ​​​​how the work should look visually, but dance has long been out of this box. This is an exploratory process, it has almost the same formal unpredictability as in any other art form. When we say "contemporary art" we don't get a specific image of what it looks like in our minds. It can be a painting, a sculpture, an inscription, an event, a score, a Telegram chat, or an intervention in TV broadcasting. There is no fixed form that we must imagine. It's about the same in dance today.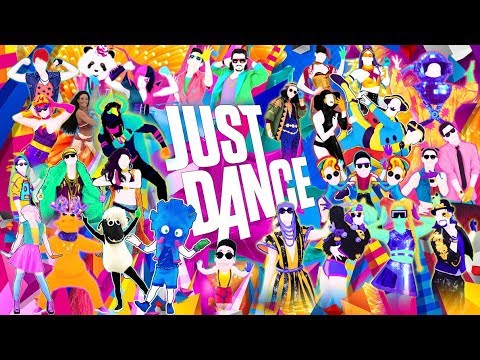 He has already gone so far beyond the boundaries of those stage incarnations that were once characteristic of him that he can look different, deal with different problems. It is therefore "strange" - because it does not correspond to the ideas of the people who watch it.
Daria Yuriychuk, Ekaterina Volkova, Natalia Zhukova. Landscape for a dead dog© Margarita Denisova
Why do I love him? Despite the fact that I have a reputation as a person who rapes dance with analysis, I love him for his corporality and materiality. And also because it takes time and requires intense attention - both visual and bodily. Such is the confession. I like that you can't run past the dance, like a painting or a sculpture, and say to yourself: "I saw it, everything is clear." He is archaic in the sense that you have to be with him, live in time and space - even if I'm just a spectator. I am also very interested in how the somatic history of the body and somatic studies in general can fill the field of art, which is often fixated on the intellectual - concepts, curatorial texts, abstract ideas - and can be pure theory.
It seems to me that in dance, due to the specifics of its expressive means - body, movement - there is a special approach to the viewer, a special communication that requires attention to nuanced bodily manifestations. When I look at a work, I always have in my head a set of art criticism clichés that live in the language: gender, sign, identity, subject-object, temporality, compositional solution. But I keep watching, and I like to know that my experience of watching dance is wider than this set. Therefore, dance criticism has so often leaned into poetic practice and figurative, metaphorical description - but I am only learning to combine dry theory and poetry.
It also seems to me that in Russian dance, oddly enough, the environment is much less toxic than in other arts, due to the fact that people simply learn to be attentive to themselves, to the environment, to other bodies. Even here there are many conflicts.
Demidkin: What causes conflicts? What is conflict in modern dance?
Kozonina: For example, what dance is "modern"? "Here you are not engaged in modern dances, but we have a real actual dance.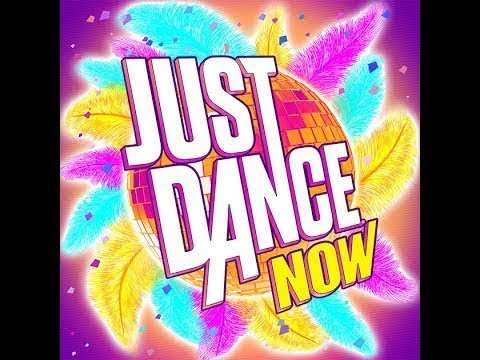 " There are also aesthetic conflicts. It seems to me that this is not so common in those European countries whose dance I am familiar with. At a major European festival, you can see a variety of performances and performances in one program. For example, ImPulsTanz can show Pina Bausch, Trajal Harrell, some completely rebuffed performances by Frederic Zhi - just a man with a beard and a belly rips off in his shorts to techno music (though there is some artistic research behind this). All this is as if part of one field. We constantly have a conflict: "We are engaged in real modern dance, and you are backward modern", "You have plastic expression, and we have conceptualism." It seems to me that this happens because there are few resources, including in the information space, and people are fighting for the fact that it is their art that requires attention and support. Because of this, there is no cross-fertilization. The conflict between ballet and modern dance is also not very typical for other countries, and in our history free dance was banned and too much attention was paid to the classical.
Although it is not necessary that there should be such a big gap or struggle between them. They are just different niches.
Isadorino gore cooperative. Knights of Disability © Viktor Zhukov
Demidkin: Are they fighting for resources in modern dance? Is this a conflict zone?
Kozonina: It's hard for me to talk about it, because I look a little from the outside, I don't participate in the resource section for performances, if any. But it seems they don't really exist. I would not say that there is some kind of super-competition in modern dance, but the general spirit of cooperation is also lacking. This is often talked about. The spirit of care and support develops in microcommunities, at the level of small studios, interest groups. People who see themselves as being on different sides of this spectrum, this big continuum of contemporary dance, feel the need to come together. Now this is being done, for example, by Dina Hussein with her initiative "Congress of Contemporary Dance", Veronika Chernyshova.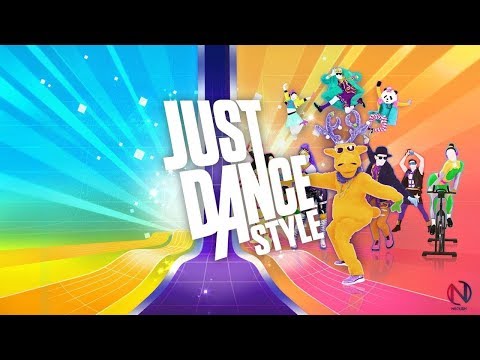 There is a big discussion about how to create infrastructure, how to cooperate.
Demidkin: You said that in today's conversation we are talking about modern dance, the tradition of which is Western-centric. But at the same time, you began to be interested in modern dance when you were still living in Nizhny Novgorod. Can you tell how it happened? I have known you since the period when you moved to St. Petersburg, started lecturing - in fact, I met you when I came to your performance. I know you as the author of articles and a book just published. But how did your passion for modern dance start and what did you do before becoming a dance critic?
Kozonina: I was engaged in cultural journalism. My friend Andrey Nosov and I did the Culture in the City project: it was a media outlet whose task was to make visible the most diverse Nizhny Novgorod communities involved in modern culture in our understanding. Not just fine art museums where collections are kept, but some more recent and interesting projects.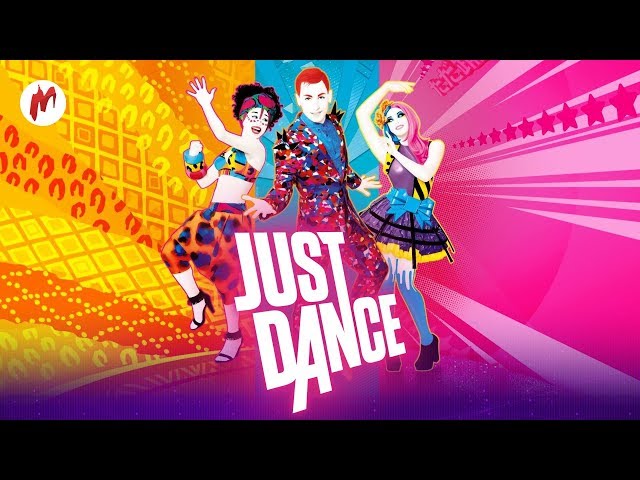 We believed that there should be professional art criticism and journalism outside of Moscow and St. Petersburg - the regions have their own specialists, and we need to give them a platform to analyze what is happening on the ground. We wrote texts, we had our own offline platform, we held educational events, did online courses, conducted a performance laboratory with the art group "Provmyza" and based on its results we made a theater festival with a strange name "Life without fire in a deep cave" . At the same time, I studied at the master's program as a linguist in the direction of "Political Linguistics" - this is a bit of a crooked translation Political Science and Linguistics . And at the same time with all my discursive studies, I was always doing something bodily, because everything always hurts me. I did yoga, qigong gymnastics for a long time, at some point I got tired of it, and I was lured into contact improvisation. The first four classes were very bad for me, I did not understand what was happening, but something pulled me there.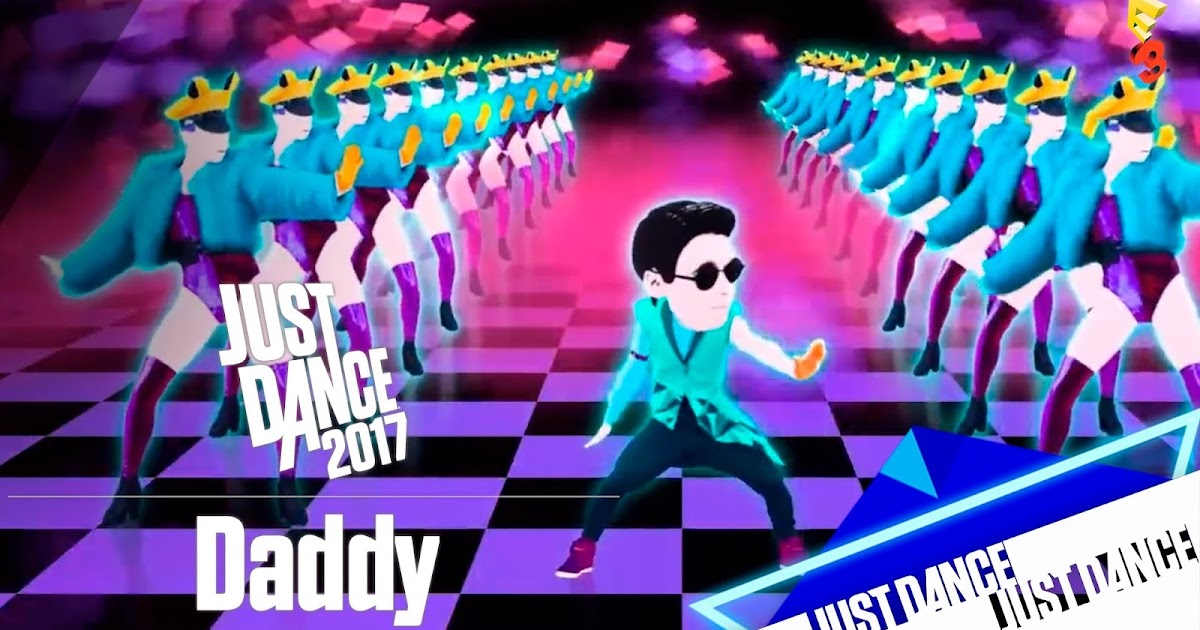 As a result, I began to practice. I was very lucky with the teacher, it was Nadia Lebedeva - maybe you know her from the festival "Coup". She is a translator, she also works at the Garage, but at that moment she was teaching contact improvisation in Nizhny Novgorod. She is a brilliant teacher: very quivering, attentive, caring and at the same time has an excellent command of the language, which is rare for a dance teacher. Then she made a big project with the local branch of the NCCA "Arsenal" - the laboratory of the choreographer Sasha Andriyashkin. For several months we had intensive classes, then a laboratory with local teachers, we went to festivals in other cities together. For the first three or four years, I was cooking in this area as an amateur practitioner and read a lot in English. I danced, did somatic practices, studied practical anatomy. But at the same time I had linguistics and cultural journalism. That's when I discovered John Austin and how to "do things with words" and I had a performance degree and I thought it all came together.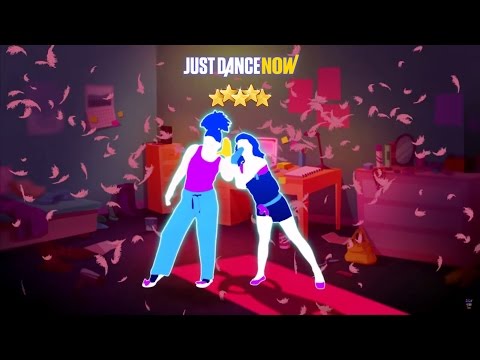 The discursive component, the performativity, which moved from linguistics to the theatrical dimension... And in the dance then, having read the translation of Erika Fischer-Lichte's "Aesthetics of Performativity", everyone was talking about performativity, presence, the phenomenal body. I did not find any interesting texts in Russian about what I was doing. There were texts by practitioners - when they write from their experience, this is very curious material. But this is not what was interesting to me in terms of cultural studies, theory, all dance studios were mostly in English. I began to interview - at first, just from the teachers with whom I studied. Then I began to write uncertainly about performances - before that, I wrote about exhibitions and artists, I decided to try about dance as well. And immediately began to receive good reviews. I trusted the positive response from the environment, although I did not understand what kind of environment it was and where its boundaries were.
Five years have passed since then.
Tatyana Chizhikova, Anna Semenova-Ganz. Drummer© Mikhail Kovynev
Demidkin: Can you name the authors with whom you feel a common interest?
Kozonina: I really like Irina Sirotkina. I can't say that we are doing the same things with her - she is mainly engaged in painstaking archival research. But I really respect this kind of work. She maneuvers well between scrupulous research and enlightenment, because she makes it all accessible to people. I remember her book "Free Movement and Plastic Dance in Russia", which is dedicated to avant-garde, Russian and Soviet dance until the 1930s (by the way, the expanded third edition under the new title "Free Dance in Russia. History and Philosophy). I read it a long time ago and realized that dance is a sphere that can be seen through the prism of the humanities, art history, anthropology, physiology, and philosophy. This is my interest.
Although, it would seem, a book about the early modern, Isadora Duncan and the "plastics", you can constantly refer to it, because all the main themes that are still relevant in dance are indicated in it with broad strokes. Among those who are writing now are Olga Tarakanova, Marina Israilova. Maybe I forgot someone in this dense forest of dance critics? When I wrote the book, I thought about the list of thanks and realized that even those texts that were not so interesting to me before nourished my understanding of the sphere. For example, I am very grateful to Katya Vasenina that since the beginning of the 2000s she has been interviewing people who were doing dance in Russia at that time. Maybe I'm not a fan of these texts, but at least there is a direct speech of the pioneers. I really like that lately the artists themselves have begun to write about themselves. For example, Daria Yuriychuk wrote about how to dance politically and about microchoreography. Vik Laschenov wrote about the Action project and the state of the new Moscow scene ("Dance is not an iPhone").
Anya Kravchenko also writes, her character of writing "not about experience, but from experience" is also a rather unique precedent. This is important, it must be collected. Of the authors who are not close, but interesting, of course, one can name Vadim Gaevsky and Vera Mikhailovna Krasovskaya. These are the idols of all ballet experts, but I also read them (laughs) .
There are a lot of foreign authors, mostly academic researchers. Like Ramsey Burt, Susan Kozel, Bojana Cveich, Roger Copeland, Andre Lepeki, Bojana Kunst, Susan Manning, Erin Manning, Mark Franco and even Martin Sponberg. This list can be continued for a long time.
Demidkin: Several years ago, when theater and dance had just become interesting to me, I attended your lecture at the Garage. She was very important to me. Just as you, while reading a book by Irina Sirotkina, realized that you can talk about dance from positions that are interesting to you, so, when I came to your lecture, I saw a work with an optics close to me.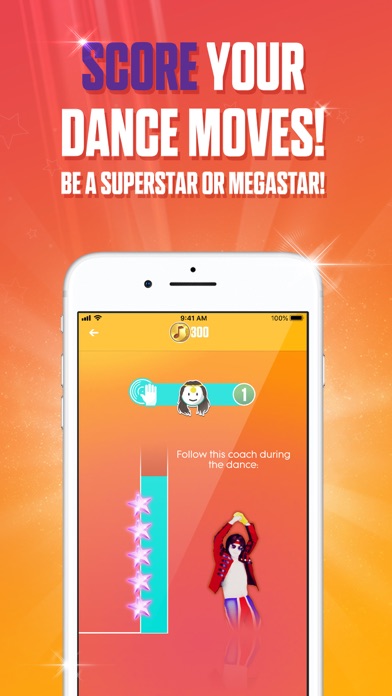 And why are you talking about modern dance from the standpoint of feminism, media theory, philosophy, as in your book? What does this language give in a conversation about dance?
Kozonina: Let me tell you first what he gives, and then what he takes away. Let's start with the fact that this is how dance studies and other anti-disciplines with the word studies at the end are arranged. This is a certain research tradition: we take a phenomenon of interest to us and look at it through the prism of different approaches that have been developed in the humanities and not only knowledge, through the prism of semiotics, psychoanalysis, gender theory, etc. If we look at dance, then we can also talk about neurosciences, anatomy, physiology, anthropology, labor studies. It seems to me that this is due to the tilt towards research, which is observed both in contemporary visual art and in dance. We already look at dance not only as an aesthetic object, closed in on itself and within its own system of representation.
If modern dance is an exploratory process, then it is saturated with a variety of disciplines. Dance artists have been studying not only ballet exercise and composition techniques for a long time. Their activities are saturated with knowledge from anatomy, somatic practices, they study contemporary art, political philosophy, labor studies . They deal with all these questions as professional amateurs - the artist does not have a deep expertise in any of these areas, but there is a certain courage, an interest in asking questions that cannot be asked from within these disciplines separately due to certain limitations - methodological, institutional, infrastructural. Therefore, if the dance is exploratory, then we cannot just look at how the light is set and how people walk around the stage - we simply will not understand anything.
Tatiana Gordeeva, Ekaterina Bondarenko. Professional © Ekaterina Kraeva
I am also interested in the concept of a complex or complex object.
Now the world is so complex that even if we take the simplest thing - for example, an apple or an avocado, then in order to understand what this thing is, we need to turn to different areas of knowledge. Because this product is a set of actions of a large number of actors and processes. Let's say avocado is not just your breakfast, but an object of visual culture that has formed as part of a lifestyle about proper nutrition, developed through Instagram and the fashion for socks with avocados. Maybe it belongs more to the world of media and images than to your gut. Due to the growing fashion for this product, a certain logistics has developed for the supply of avocados from Mexico to the USA, Europe and Russia. Increasing demand for avocados has turned it into a monoculture, contributing to soil depletion and deforestation, all of which are leading to climate change. It's hard to understand what kind of object this is if we don't think about the legal framework, logistics, how the economy works, visual culture, how people change their habits by looking at media.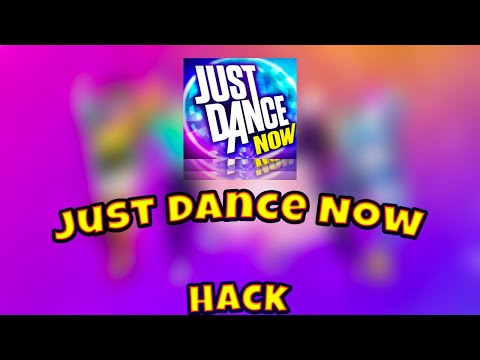 This, of course, is a bit of a stupid, fantasy and grotesque example, because art, thank God, does not claim to be a wide expertise in all these areas, it is mainly engaged in speculation. But it's hard to deny that art in general, and dance in particular, have a bias towards such research work.
The dance works with the human body, which is a very complex, complex subject. The body is a trace and witness of a huge number of personal, social, biopolitical, somapolitical processes, medical technologies. A new interest in the body arises due to the fact that global digitalization and the collection of biometrics are taking place. What is the place of the body in the new digital culture? What is the body in Zoom 's? If we think about at least two basic things that make up the dance - the body and movement, we will understand that these are non-obvious things, complex objects. Dance works with this, which means that researchers and critics should too.
On the other hand, don't fetishize the pile of research optics.
This is just one of the approaches, and, admittedly, few artists are good at it. It often sounds pretentious, but in reality it turns out to be nonsense. In addition, if you are constantly in such a "research", you risk falling into depression and intellectual exhaustion. About the impostor syndrome of the eightieth level, I generally keep quiet. That is why I still love the spirit of modernist works like the classic plays of Anna Therese De Keersmaeker or Lucinda Childs and escape them. I like how Olga Tsvetkova works with ritual, mysticism, "spiritual in art" and absurdity. I like the abstract, "lace" works of Anna Kravchenko, born from somatic practice. I like it when there is research behind the work, but it does not boast of its "intellectualism" or even renounces it altogether. I like simplicity, humor and sincerity. And such works require from the critic no longer complex weapons from different disciplines, but attention, sensitivity, poetic skill and, I beg your pardon, kinesthetic empathy.
And in general - it's good when it's beautiful!
Demidkin: When you say "dance studies" , you refer to the Western European tradition of perceiving dance, movement, and art in general. In an interview with Anastasia Proshutinskaya on Colt, referring to Nastya, you said: "I feel a turn towards theory in Russian dance, and I wonder what you associate this trend with." I address the same question to you. How did the methodology of dance studios cross over to the Russian stage?
Kozonina: I don't know exactly how she got over - the question of the logistics of ideas must be studied separately. I can guess where artists need it from. On the one hand, this is an attempt to marry the global with the local. Artists see themselves as part of global processes, they are interested in studying them through the prism of dance, body, movement. But we are in a specific situation, and it makes sense to reflect on our local context.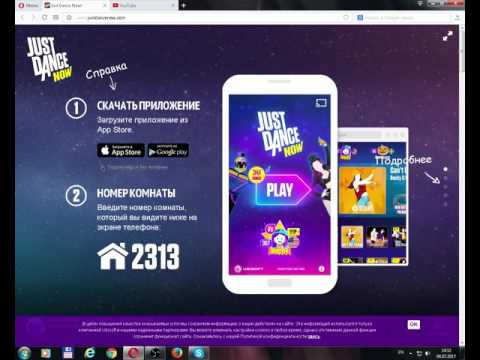 If we are researchers, and not just dancers and toes, then we turn to humanitarian knowledge, anatomy, philosophy, somatics. On the other hand, it seems to me that this is due to the fact that modern dance is looking for legitimation - a certain support, recognition not only in its own circles or in the theater, but also in the field of contemporary art, museums, exhibitions. In Russian visual art, analytical, research criticism is more developed than descriptive review, and the application of various humanities to art is not a surprise and discovery, it is a much more theoretically saturated environment. Accordingly, to be a part of this environment, you need to speak this language. Therefore, it seems to me that this is connected with the search for new resources on the territory of museums, galleries, foundations that deal with contemporary art and performance.
Anna Kravchenko, Anastasia Tolchneva. Flickering© Ksenia Romanova
Demidkin: Garage Museum has just published your book Strange Dances, dedicated to the "new" Russian dance scene, or the so-called dance performance.
Can we reverse engineer the process you went through from applying for a research grant to now? What problems did you face, what did you like the most?
Kozonina: For me it was a very painful process, I completely rewrote the text at least three times, and individual pieces five or six times. At the initial stage, I only had an object of study, a general line of thought, and a few hypotheses, but the main material, including theoretical theses, appeared in the process of writing. I received a grant from Garage. txt ", it is good for those researchers who already have a manuscript for publication or, for example, material from a dissertation that just needs to be processed. I had a description of the idea for 10 pages, and I did not expect that I really would have to write a book. The horror of responsibility immediately covered me, and it was a pity to look at these two years (laughs) .
There are no such books in Russian yet. There are excellent archival studies of early avant-garde dance (I.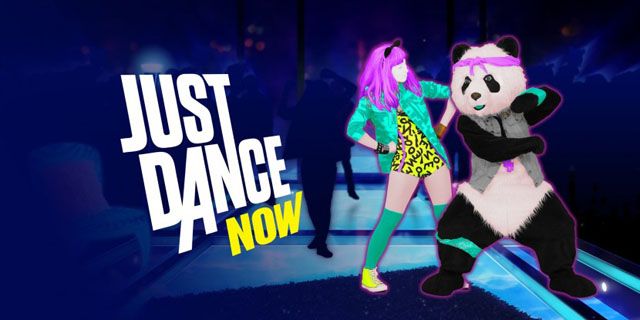 Sirotkina), there are interviews with the pioneers of post-Soviet dance (E. Vasenina), there are dissertations on modern dance, body and communication (T. Gordeeva, N. Kuryumova), there is journalism, "Garage" publishes books about great Western choreographers of the 20th century, so far mostly about modern dance and dance theater, but Strange Dances is something else. First of all, this is a book about experimental, or unconventional, dance. New dance in Russia (and in Europe too) is a whole separate phenomenon in the world of modern dance, which often does not fit into the philistine idea of ​​the art of stage choreography, and in spirit it is closer to the practices of contemporary art. And why are there no choreographic connections? And why is there no virtuosity and splits? And where are the beautiful movements to the music? And why are they lying on the floor under pieces of foil? And why do performers have a tummy and cellulite, and not perfect toned bodies? How can an installation be a dance? Why don't they move? Why was I invited to the disco, but where is the theater? All these "banal" questions that are addressed to the new dance and are often reproached for it are a symptom of the fact that this dance is created according to some other principles, different from modern dance and dance theater.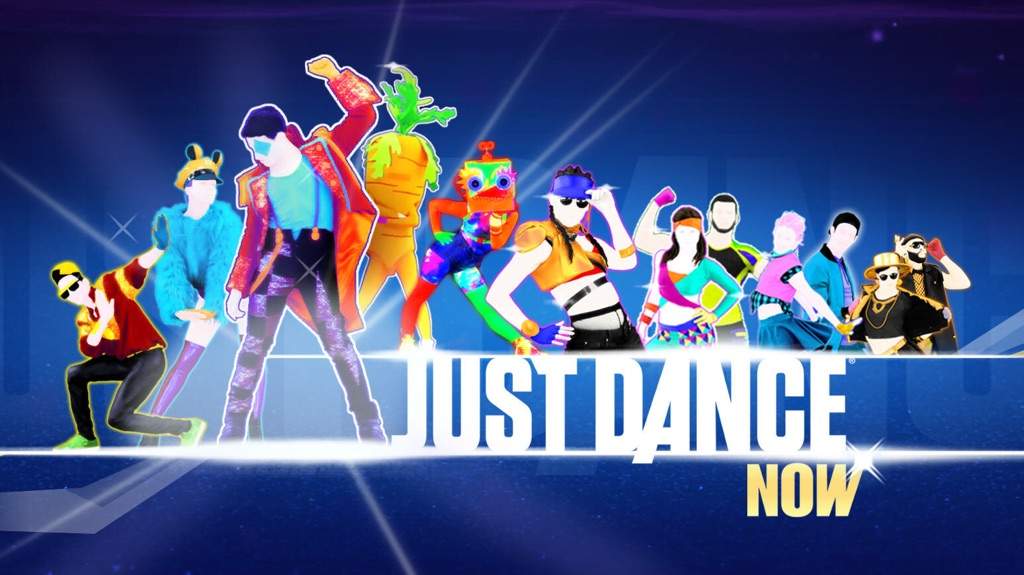 Everyone feels that he is different, but it is not so easy to explain what is essentially his difference. To describe the difference in aesthetics (which is what journalists usually do) does not mean to recognize the difference.
Daria Yuriychuk, Anna Kozonina. Giselle, cropped version © Stas Pavlenko
My assumption is that the new dance sees the body not as a means of expressing emotion and not as a symptom of psychological life (the so-called modernist expression), but as a complex object at the intersection of somatic and social political life, cultural criticism. In the book, I tell the stories of these two lines in dance - "somatic" and "critical", referring to examples from European and American dance, and try to understand how these two lines blossom and transform in our Russian realities.
Another difficulty is to make the text accessible not only to a narrow circle of professionals, but also to people from other fields of art and simply lovers of dance, theater and culture.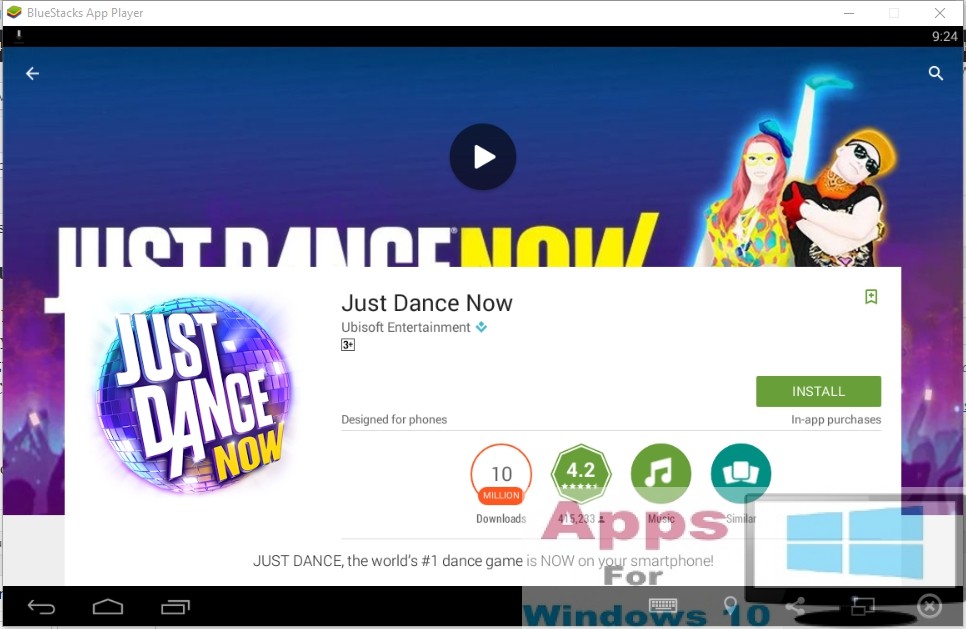 I tried to tell the story and simplify the story where it could be simplified. Well, since this is a story mainly about dance in the 2010s, it was not easy to write without having enough historical distance. I am generally satisfied, but something did not work out. I think this book should be treated as an attempt to talk about a new dance, and let there be many such attempts.
Demidkin: Was the idea of ​​the book transformed in the process of writing?
Kozonina: I would not say that the idea has been transformed, but rather the approach. At first, I had a completely different structure, but then I decided to focus on the thematic division and develop my own historical and theoretical trajectory within each topic. Nastya Proshutinskaya helped me a lot in this, she acted as a consulting editor. The first chapter, the most voluminous, is called "In Defense of Strange Dances." It includes a brief historical part (from François Delsarte to Jérôme Bel, from Isadora Duncan to "Isadorina Grief"), an attempt to formulate what a dance performance is and who dance artists are, and an analysis of several Russian performances, which in themselves carry an analysis and commentary on their professional position.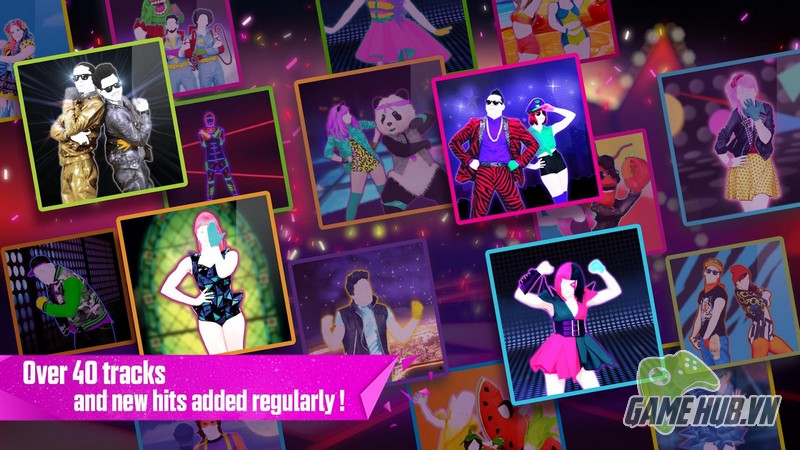 It was interesting for me to figure out how dance artists, a sort of precarious handymen of the new dance, in Russia differ from choreographers with troupes and professional dancers and what are their competencies, if they are not limited to mastering dance techniques and the ability to put together choreographic ligaments of movements. Here is a story about the roots of the "somatic" and "critical" lines in dance. I tried to briefly describe what somatics is and why it is important for modern dance, and on the other hand, how dance looks at the body as a cultural artifact (the "critical" line).
The second chapter is devoted to communities and ways of working together in new dance, using the examples of important, in my opinion, collective dance performances and projects of recent years. Here I came to one curious observation: the works that attracted my attention are largely related to the somatic perspective, although it is actually often criticized for individualism, escapism, the ideology of self-help and self-improvement in order to increase one's individual effectiveness.
It seems to me that in the works I have reviewed, somatics, on the contrary, becomes a strange way to create a collective experience. This is curious!
© Anastasia Mityushina
The third chapter is devoted to feminist strategies and how in dance, referring to the materiality of the body and the semantics of movements, the artists work with gender and identity in general. There is a rather large historical introduction about the fact that modern dance is in many ways a feminist phenomenon.
The fourth chapter is devoted to the relationship between dance, media and technology. It is about writing, about memory, a little about whether we still need bodily co-presence in the theater. In general, these are very broad themes, which, on the one hand, are important for dance in general, on the other hand, are easily found in the works of Russian artists as significant.
Demidkin: Are there any other topics that are not included in the book, but seem important to you to keep in mind when we talk about dance?
Kozonina: I would not talk about topics, but about gray areas and white spots.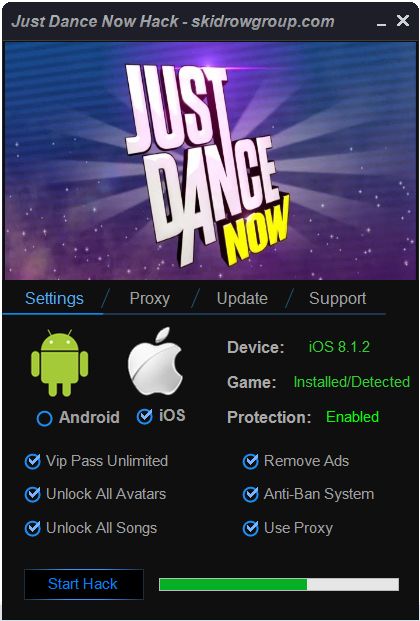 It is important to understand that this book is written in broad strokes, although it contains many specific examples. It is rather an attempt to find common ground, which is both good and bad. Well, because we can grasp the general context in which we work, on the other hand, this is too rough a framework. When you impose it on works, nuances can disappear from them. And not all choreographers and performances fit into this frame at all. For example, there is not a single work by Olga Tsvetkova in the book, simply because it does not fit anywhere. Therefore, I limited myself to thanking her at the beginning, and in each chapter there is a photograph with her ghosts (meaning Tsvetkova's long-term project, where she, along with other artists, appeared in a ghost costume in various public places. — Rev. ), which are embedded in the text and are a visual comment to it. Olya does not work with any of the topics that I analyze, she is interested in absurdity, tomfoolery, mysticism, "spirituality" and ritualism.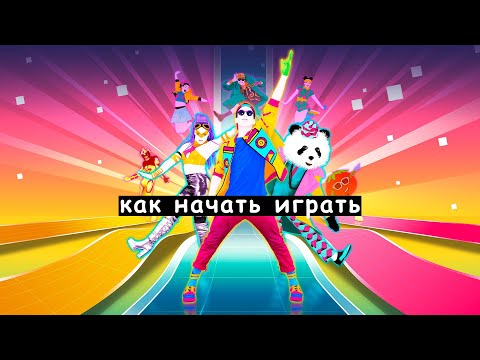 I didn't figure out how to fit her into the book, so I made this haunted tribute.
Ghost of modern dance on the Miusskaya square in Moscow. Photographer unknown
I think it's normal, it's just a matter of choosing a method: it was important for me to capture the situation as a whole, to connect the processes in dance with discussions in other arts and fields of knowledge. But if we start to dive into particulars, another reality will open up there, inconsistencies with all these analytical frameworks will begin, much more diversity will appear, which is difficult to grasp in general terms - rather, a skillful, sensitive description is needed here. There will be a variety of methods of working with the body and approaches to choreography, "pragmatic poetry", as I call it, the way the artists themselves, choreographers explain their art or lead dance classes. This is such esotericism that is incomprehensible to any theorist. They extract terms from the body, from experience, this is very situational knowledge, which is difficult to translate into text.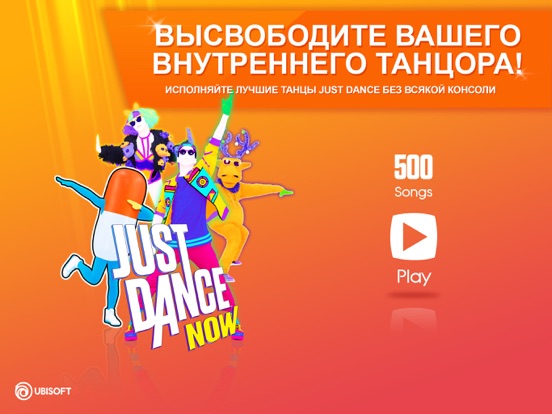 In the future, I would like to devote time to a closer study of these practices themselves. It will not be possible to apply a rough analytical framework, everything will fall apart, but it will be fat material, in which, perhaps, there are many more insights, unexpected conclusions even for theoretical reflection. But this requires other time, other resources. I will have to work longer "in the field", spend a lot of time with practices, practice by myself - because I have not danced for a long time.
Demidkin: Last year, you were the curator of the "Theater where they dance" section of the RemPut festival in Perm, which was postponed to 2021 due to the pandemic. I heard a lot about how communication was conducted at the festival: in one of the episodes of my podcast "Against the Theater", Sergey Chekhov, one of the curators of the festival, spoke about the excessive hierarchy of management and communication, and another curator, Artem Tomilov, created a telegram channel , where he published anonymous quotes from participants and organizers of the festival.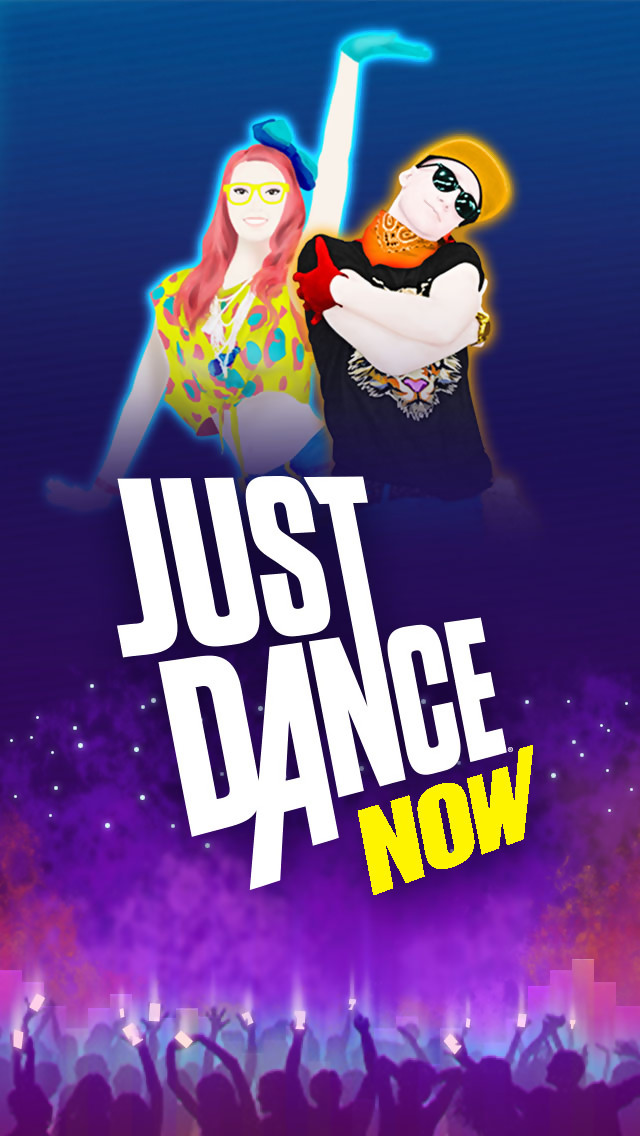 As I understand it, among all the curators, you were the one who most often sought to abandon direct criticism in favor of some kind of constructive conversation. Can you talk about this experience?
Kozonina: I was really quite critical of the criticality of my colleagues, because initially I perceived this situation in a completely different way. And the situation was as follows: the Ministry of Culture of the Perm Territory allocated money for a new festival, the Shpagin plant team was responsible for it financially and institutionally from the point of view of the site, and Vladimir Gurfinkel was the artistic director. The management team was also recruited by him. But the curatorial staff was selected by the young director Alexander Shumilin, who was then the producer of the festival. Then he left because of a conflict with his superiors. We had a meeting of generations: the leadership, accustomed to a more vertical, hierarchical and less transparent way of doing theater, and us, curators, younger people who are more attuned to transparency of communication, universal mutual control and care.
It seemed to me that this was a very interesting meeting, because our roles were not predetermined. This is not a situation where young actors are hired as slaves in the state theater and they have no rights. We had complete freedom to shape the program, we had a certain degree of influence on decisions, we were in touch with the artists and defended their interests. We could offer management solutions. It's just that no one suggested it - basically everyone wasted their energy on being indignant.
I was wondering how these professionals were formed in a completely different context, at a different time, in different circumstances. They have a different understanding of communication, management, which is strange for us. It was interesting to see what kind of logic is there, how it works, how it can or cannot be introduced there, what interventions can be made. Against this background, you better understand yourself and your approach. I think I have the privilege of being so positive about this because I have never been held hostage by a state theater.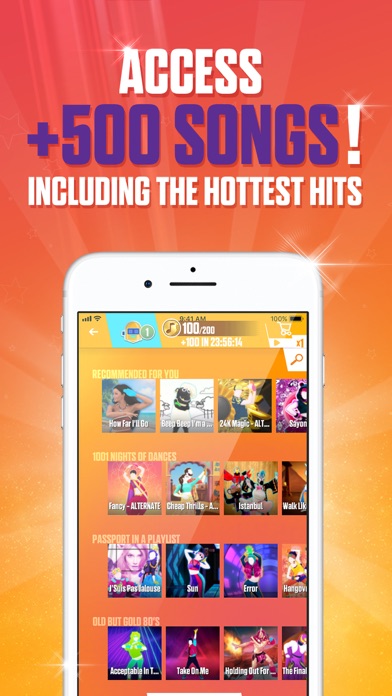 I come from a different culture and have never been in a shackling institutional situation, as other curators may have been, who grew up in a hierarchical theatrical context and became allergic to it. And I didn't have any allergies, but there was an anthropological curiosity.
The problem with this kind of criticism, when you just say: "You are not professional, you do everything badly, everything is opaque with you, let's burn everything," is that she sees her opponent as something monolithic. But it is not, it is not a monolithic structure. These are very different people, a certain infrastructure, where there are breakdowns, leaks, their own piles on which everything rests, and we don't even know about it. Let's say, when a project is related to public money, there are lawyers who know how it works, but we don't. And there were a lot of excellent line specialists at the festival - producers, technical workers, performers, it was an amazing professional meeting for me. There is a certain problem with criticism that fetishizes the conflict, but does not translate into real management decisions.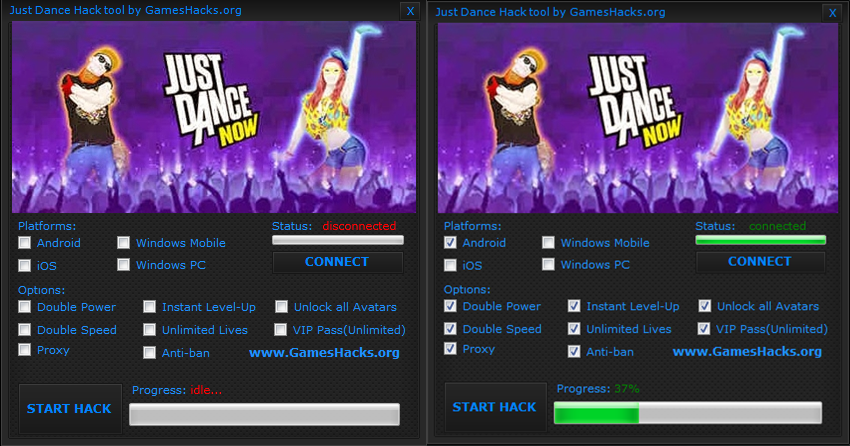 And one more thing: we still think that we need institutional criticism, but an institution is an abstraction. If, however, we think not in terms of an institution, but in terms of infrastructure, then we will have a complex, mobile and concrete thing. And you can already work with this, and not just deny it.
Demidkin: Can you share the result of your anthropological research? You say that this criticism perceives the other side as a monolith. But if we recognize (and this is true) that the other side is a collection of different habits, tendencies, people, meetings, accidents and tasks, then how to conduct criticism within this process? It is clear that it is convenient to criticize a certain monolith, this is a certain method, sometimes productive, and sometimes it must be applied. But how can criticism be not monolithic? What should she focus on? After all, then she might dissolve into the discommunication that Sergey and Artem describe.
Kozonina: My attitude to this whole situation has changed in a year.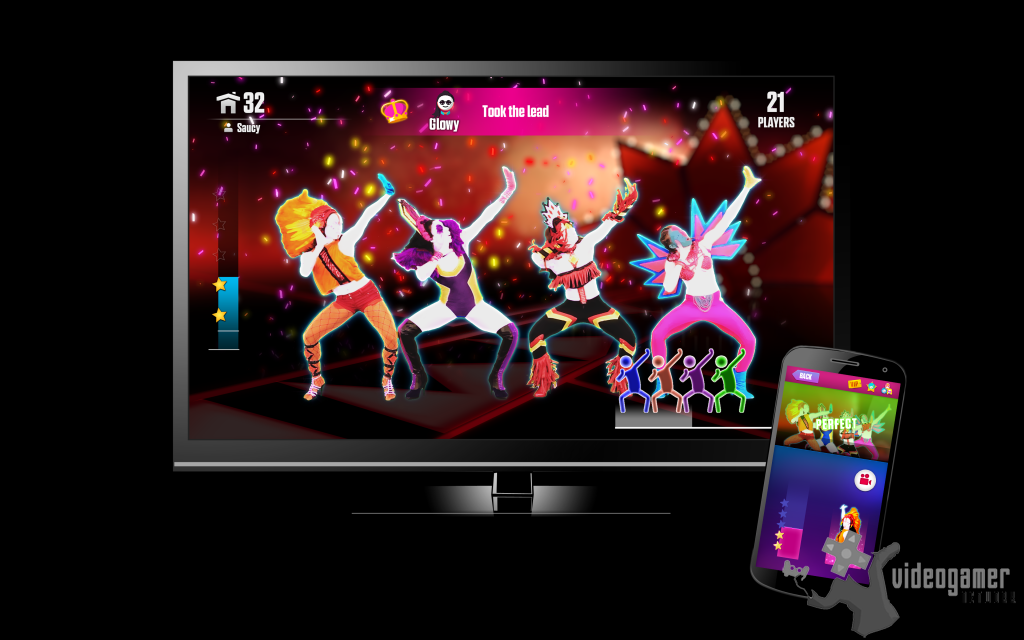 At first, I thought this: criticism should not hang on the chest like a medal for everyone to see. This is not criticism, but posturing. It may not be noticeable at all, the main thing is that it must be effective. For example, we already made criticism by negotiating contracts for a long time, although this was not a public process, no one was broadcasting on Instagram. When we entered the project, we insisted that we would start work only when we wrote down our curatorial duties in the contract, so that they would not expect anything more from us. It sounds like something taken for granted, but for Russia this is nonsense. This is criticism, because this is not accepted in Russian art: everyone works without contracts, no one understands exactly what the division of duties is, nothing is spelled out at the legal level. And then it turns out that no one understands each other, some people expect one thing, while others understand it differently, no criticism has been made, you can quarrel in social networks about crooked communication.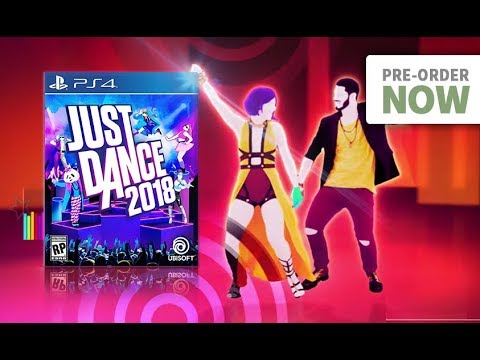 But there is a certain tool - a contract in which obligations can be prescribed. The fact that we have been agonizing over this agreement for three weeks is criticism. We sought to ensure that our rights were legally protected. Of course, if you don't have any rights at all, then criticizing public coverage can work - that's important, I don't want to devalue. It just becomes a fetish sometimes. In our case, the curators have the tools, they can offer their own communication scheme that will change the process. So work, invent.
On the other hand, having now lived and worked for a year in Europe, I understand that such a rational (essentially Western) approach of small managerial decisions (as one author wrote, "Small Repairs") is a bit alien to our context. There is something cultural in this: even young curators, as we have seen, prefer the strategy of exposing, incriminating, appealing to moral principles and searching for Greater Justice in social networks over small managerial decisions.
Are we ready to search for point solutions? I dont know! But I know that the whole situation of the festival and this meeting of two managerial philosophies is of great cultural interest to me. On one side there is a chaos of opacity, nepotism, a system of verbal agreements, but for representatives of this side there is also a strange promise of the possibility of a trusting relationship ("we will agree"). On the other side, there is more horizontality, concern for the comfort of participants, but also the horror of overregulation, sterile distance, universal control, accountability and transparency. In general, the RemPut festival is very interesting for me so far.
We are doing this section together with the She is an expert project, the first database of female experts in Russia. The goal of the project is to make visible in the public space the opinions of women who produce knowledge and are ready to share their experience.
Find experts here for your events.