Videos that teach you how to dance
These YouTubers Can Help You Learn To Dance During the COVID-19 Outbreak
It might be tempting to plop down on the couch for several weeks or months of Netflix binge-watching during the coronavirus outbreak. (And hey, have at it—the world is crazy right now!) But if your state has a stay-at-home order or you're self-isolating, you might want to use this time to learn a new skill.
If you've ever wanted to learn to dance, these YouTube channels can help you get started without having to set foot inside a dance studio or even leave your house.
Vivian Assam Koohnavard | Photo by Britta Pedersen/picture alliance via Getty Images
Mihran Kirakosian
Choreographer and dance instructor Mihran Kirakosian has nearly two million followers on YouTube, and it's no wonder: His videos (mostly focused on hip hop and Latin dance) are geared towards dancers of nearly every level of skill and experience.
From videos of original choreography from his popular hip hop classes to step-by-step tutorials of specific dance styles and moves—like the moonwalk, shuffle, salsa, cha-cha, and more—you can use this channel to make your own at-home mini dance academy, even during COVID-19.
His breakdown of three popular hip hop moves for beginners has garnered nearly 25 million views, so you know Kirakosian must be doing something right.
Monika Matys, Get Dance
You might not be able to go to a nightclub right now, but this channel can help you learn all the best moves to make a grand entrance when you're out of quarantine.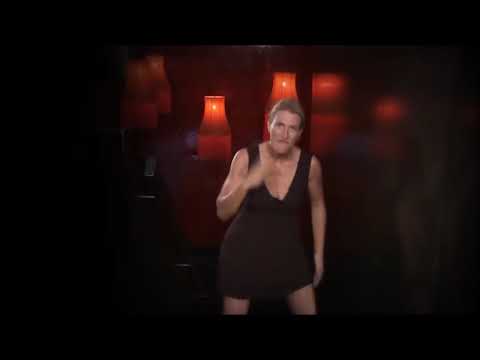 If you've ever felt awkward about where to put your arms when you're dancing at a party, club, or wedding, Monika Matys can help you out with these simple tutorials.
Unlike the tutorials on some of the other YouTube channels on this list, these videos focus on the ultimate basics of social dancing. Follow these step-by-step guides to learn about hip rolls, moving your shoulders, getting a sense of rhythm (or at least faking it), starting to freestyle, and loosening your body so you don't feel so tense the next time you hit the dance floor.
Auti Kamal
Auti Kamal, a dance vlogger whose YouTube channel is growing quickly, focuses primarily on ballet, lyrical, contemporary, and jazz routines for beginners. Find tips and tricks on pirouettes, doing the splits, easy lifts, and leg holds you can start practicing from home.
She's best known for her beginning ballet series, which can help you learn basic ballet vocabulary and steps if you never got the chance to take classes as a kid (or if you're getting back into it after a long hiatus).
Leon Turetsky, Passion4Dancing
Quarantined during the COVID-19 outbreak with your partner—or at least a roommate who's willing to dance with you? Try your hand at ballroom dancing in various styles with instructor Leon Turetsky. The live lessons (in dances like East Coast and West Coast swing, salsa, waltz, quickstep, the foxtrot, cha cha, bachata, and more) often feel like virtual parties, which is what we all need a little more of right now.
You can also learn most of the footwork and steps by yourself, so you can get ready to sweep your date off your feet later on.
Mandy Jiroux
Mandy Jiroux was once famous for being besties with Miley Cyrus, but she's made a name for herself now as a popular dance YouTuber. Many of her original choreography videos and step-by-step breakdowns of fun routines to hit pop songs have gotten over 20 million views.
Most of the routines are accessible for beginners, so you don't have to have a ton of dance experience to follow along. Make sure to check out the mirrored versions of the choreography if you're still getting used to learning new routines.
Best Dance Workout Videos on YouTube
wellness
The 18 Best Dance Workout Videos on YouTube That Will Keep You Moving
---
By Chelsea Candelario
Published Dec 23, 2020
Additional reporting by
Sarah Stiefvater
You've tried yoga videos and a ton of HIIT workouts, but now you're looking to switch things up.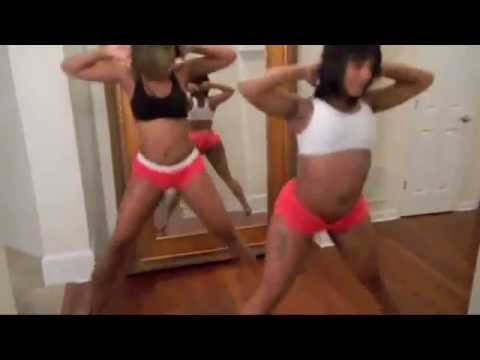 Dance workout videos are a fantastic way to work some much-needed cardio into your day, while also learning new moves to impress your family and friends. Whether you're looking for a Zumba routine or the entire choreography to J.Lo's Super Bowl routine, we've got you covered. And the best part? They're all completely free on YouTube.
1. Dance #likenina
The Vampire Diaries star Nina Dobrev teams up with Reebok and Les Mills for this 40-minute dance workout. Les Mills, which partners with fitness clubs around the world, is known for its extensive list of virtual fitness classes. From hip-hop to EDM, the group teaches you some of Dobrev's favorite dance moves. (And did we mention she completely crushes the routine?)
2. Caleb Marshall 'don't Start Now' Dance Workout
You've been putting your favorite pop song on repeat, so why not add some choreography to complete your at-home performance? Caleb Marshall, the mastermind behind YouTube channel The Fitness Marshall, is here to help.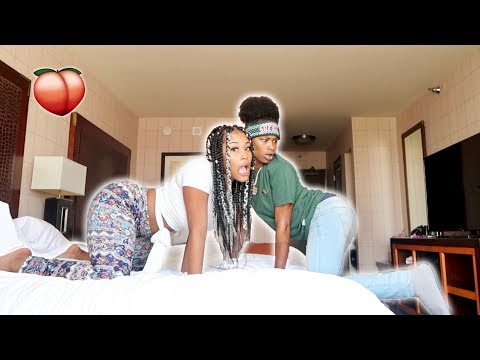 From Lizzo to Dua Lipa, add a group of the videos to your workout playlist and bust a move.
3. 305 Fitness Disney Cardio
We've raved about 305 Fitness's awesome dance classes (which you can find in New York City, Washington D.C. and Boston). But if you don't live near a studio (or prefer to dance alone), catch a daily live stream where it feels like the instructor is right in your home. And the classes aren't only for adults. Disney Cardio is a workout for the whole family (yesss, another idea to keep your kids entertained).
4. Live Love Party 'senorita' Dance Fitness
Raise your hand if you love Zumba. (Same.) Live Love Party is bringing the Latin fitness craze to your living room, and they'll keep you moving from the minute you press play. And if this video's 22 million views are any indication, the Shawn Mendes and Camila Cabello duet deserves some calorie-burning moves.
5. Just Dance Workout
OK, hear us out.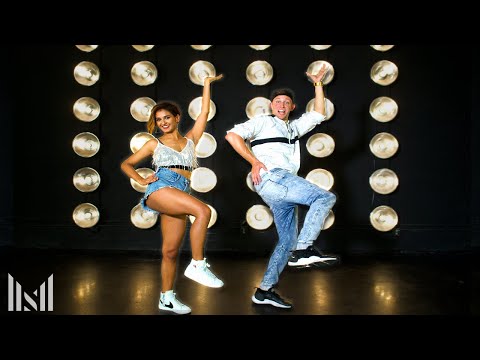 This video game taught us some awesome moves. (And honestly? We always woke up with aching muscles the morning after playing.) So why not spend 40 minutes reliving one of our favorites (no Wii remote required)?
6. Mike Peele Hip-hop Fit Dance Workout
Ready to learn some hip-hop moves? Choreographer Mike Peele has you covered. And if you want to learn some popular choreography, Peele provides dance tutorials for hits from Drake, Ciara and more.
7. Leliah Isaac Belly Dance Workout
If you're looking to focus on your core, Leilah Isaac's videos let you work on your abs and burn calories with a fun belly dance class. Let Isaac teach you how to move your hips in less than 20 minutes. (You can even channel your inner Shakira with her fun tutorials.)
8. Afrifitness African Cardio Dance Workout
Rachael Okesola blends HIIT, resistance training and African dance to create full-body workouts accompanied by upbeat African music. Whether you're on leg day or looking to tone your butt, Okesola's videos can point you in the right direction.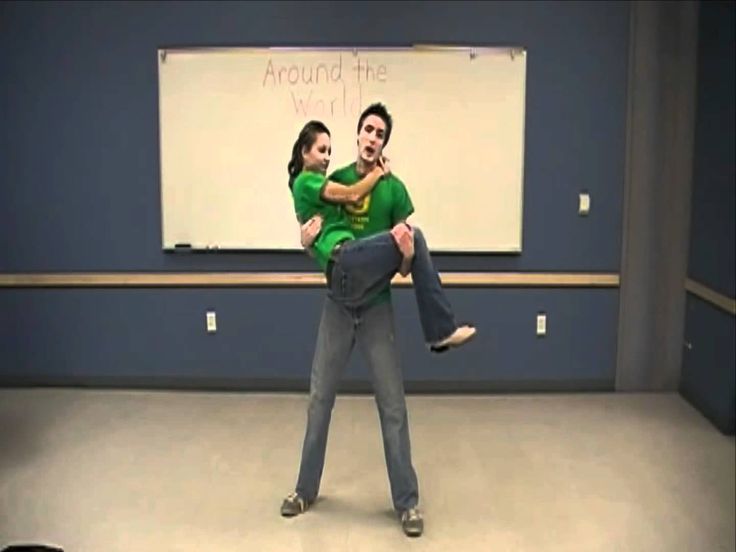 9. Fitseveneleven Dance Workout
If you need a little extra motivation, Tanju is the teacher for you. In this 30-minute routine (that, truthfully, feels like five), Tanju will get your butt off the couch and sweating to the beat of a bunch of different genres of music. Most fun way to exercise ever? Yep, pretty much.
10. J.lo Super Bowl Challenge Tutorial
Online Dance Classes features a new YouTube dance tutorial every week, so make sure you're subscribed. Whether you want to learn the Savage dance or J.Lo's entire Super Bowl routine, this channel is here to make your TikTok dreams come true (and help you keep up with all of those damn Gen-Zers in your family).
11. Madfit 15 Min Dance Party Workout
MadFit features at-home workouts, gym workouts and pretty much anything else you need for a good sweat sesh. We're particularly fond of her quick (and oh so fun) dance workouts, which are super easy to follow and are set to the musical stylings of The Pussycat Dolls, Rihanna and others.
Want more? Founder and instructor Maddie Lymburner even has her own line of cookbooks. Pretty impressive.
12. Fitness Dance With Rahul Bollywood Dance Workout
If you're familiar with Bollywood movies, you know that the music and dance numbers are absolutely contagious. This channel, Fitness Dance with Rahul, seeks to promote Indian culture through the dance fitness workout routines and easy-to-learn choreography. According to Rahul, "As long as you move to the beat of the music, you're participating in the exercise."
13. Lazy Dancer Tips Ballet Fitness Cardio
Led by Lazy Dancer founder Alessia Lugoboni, this ballet cardio routine will work every muscle in your body and it will get your heart pumping without any jumping, making it an awesome option for those of us with knee problems (or downstairs neighbors).
14. Jamie Kinkeade Christmas Hiit Dance
If you're the type of person who loves Christmas music regardless of the season, bookmark this festive dance HIIT workout immediately.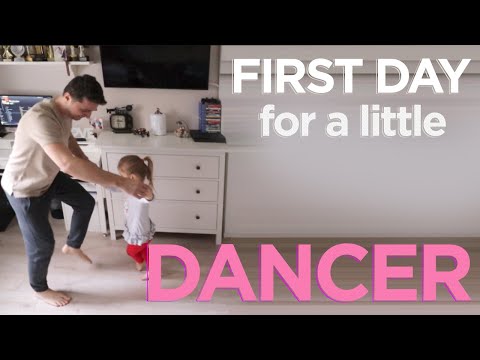 For 30 minutes you'll dance along to Mariah Carey, Kelly Clarkson and even the Trans-Siberian Orchestra. Merry toning.
15. Dance Fun Fitness Latin Dance Workout
Beginners be warned: This 30-minute workout is a bit fast-paced the first time you try it, but honestly, the music is so good and the instructor is so charming that you'll want to do it again and again until you can keep up.
16. Fit Body By Ashley 30-minute Dancehall Inspired Workout
Fit Body by Ashley is an online weight loss coach who has tons of fun workout videos that will almost make you forget you're exercising. Ashley's energy and smile are totally contagious—we dare you not to enjoy yourself while toning your entire body.
17. Pamela Reif 15 Min Oldies Dance Workout
OK, we're going to mention up front that the "oldies," the title of this video is referring to are from the '80s and '90s (so...not so old for some of us). But still, this 15-minute dance workout will have you reminiscing hard about that Cher phase you went through.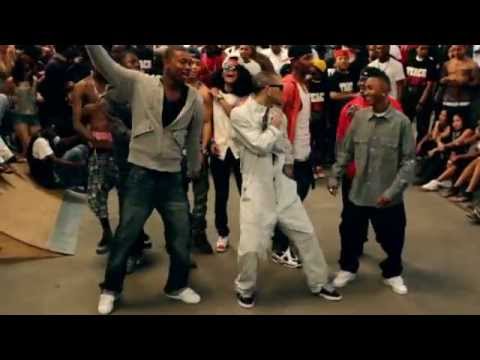 18. Kyra Pro 'grease' Dance Workout
Can you quote the entire Grease movie from memory? Can you remember identifying as such a Sandy (or even a Rizzo)? This workout is for you. Dance along to "Summer Love," "You're the One That I Want" and all the other songs you undoubtedly know every single word of.
More Stories You'll Love
wellness
by Destinee Scott
The Lovehoney Advent Calendar Is Back Again to Bring All the Sexy Cheer
wellness
6 Ways to Help Your Kids Counter Cavities
wellness
by Michaela Magliochetti
Everything You Need to Know About the Taurus Personality
wellness
by Kiki O'Keeffe
Everything You Need to Know About the Aries Personality
wellness
by Michaela Magliochetti
Everything You Need to Know About the Gemini Personality
wellness
by Emma Singer
9 Benefits of Good Posture That Will Make You Sit Up Straight ASAP
10 music videos to learn how to dance
Various dance TV shows have completely driven the youth and the older generation crazy, who now want to dance by the millions with stars, friends, neighbors or alone to the sounds of the most incendiary, dynamic and driving music.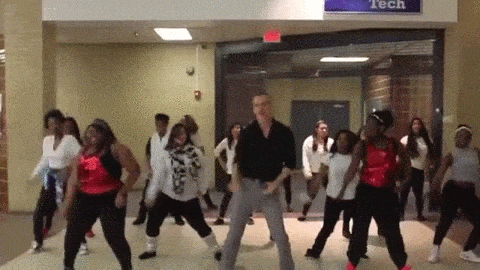 At home in front of a mirror or at a drunken night disco, everyone moves best of all, but in public and in broad daylight it is recommended to know the materiel and master popular dance moves in order to win the heart of a loved one, show friends and enemies your skills and most importantly not become the main character of any some carbon monoxide youtube video where a man dances terribly funny, but introduces himself as Joaquin Cortez or Paula Abdul.
In any city there are now a lot of amateur clubs and professional studios, so with free time and due perseverance, everyone can acquire the necessary skills. But what about people who are busy every day or, say, extremely shy? We suggest that representatives of this category start from afar and try to dance along with the artists of famous music videos. With a serious attitude to the matter, these clips will surely make you flexible, plastic, physically prepared and, of course, teach you how to dance.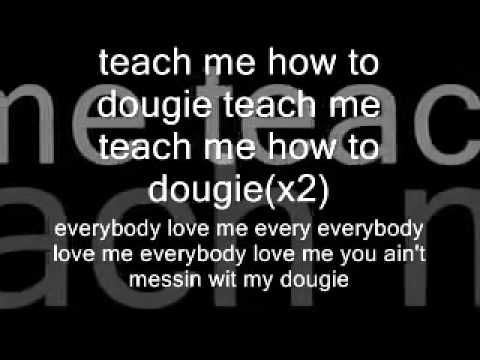 So, let's watch the first clip and don't forget to move.
Fatboy Slim "Weapon Of Choice"
Fatboy Slim "Weapon Of Choice".
The famous actor Christopher Walken is a really great dancer and started his brilliant career on Broadway singing and dancing. In the presented video of the British musician Quentin Cooke, best known as Fatboy Slim, other people sing, but only Walken, who turned 57 years old in the year of the video clip's release (2000), dances. But skill, as they say, you will not spend on drink.
Major Lazer & DJ Snake "Lean On"
Major Lazer & DJ Snake "Lean On".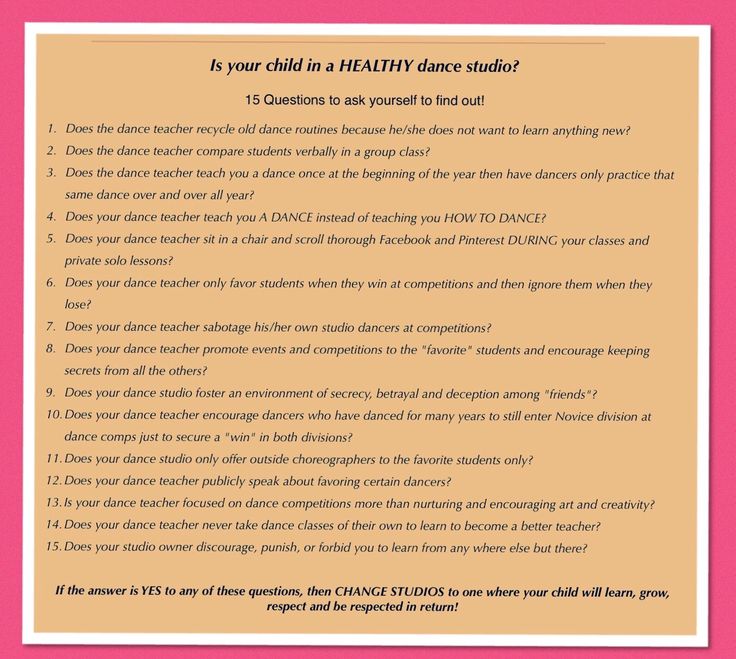 Collaborative single of the American group "Major Lazer", French DJ Snake and Danish singer Karen Oersted was called "Lean On", was released in March 2015, quickly became a worldwide hit and got platinum status in the USA, Australia and many European countries, including the UK. This is a very cheerful incendiary song, and from the video you can learn how to dance modern ethnic dances.
If you liked the article - put us "Like" .
Yelle "A Cause Des Garcons"
Yelle "A Cause Des Garcons".
In France, the composition "A Cause Des Garcons" has been known since 1987, when it was performed by the group of the same name, but the real fame for the song came in 2007.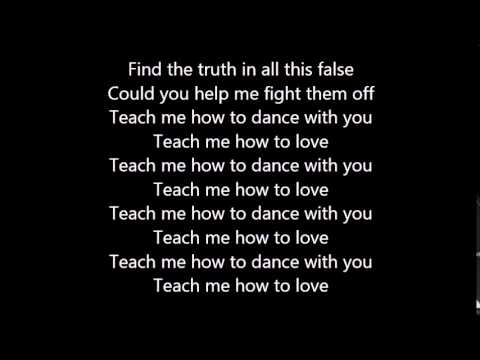 This year the Yelle trio's debut album "Pop Up" was released, the main single of which was a cover of a twenty-year-old hit. The name is translated into Russian as "All because of the boys" and the main characters of the video clip are three guys who show amazing dancing skills.
Flume & Chet Faker "Drop the Game"
Flume & Chet Faker "Drop the Game".
A hot dance hit from distant Australia, where people also love to sing, play and dance. Responsible for the latter is a dancer under the stage name Storyboard P, whose movements are reminiscent of a young Michael Jackson, who received the grace of a panther as a gift.
Los Del Rio "La Macarena"
Los Del Rio "La Macarena".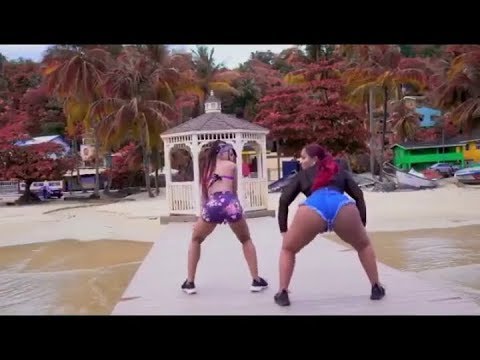 Early 19The 90s superhit of the duet Los Del Rio captured the whole planet and it seems that we are still under the spell of this sparkling music. Learning how to dance the Macarena is very easy and once you do it, you will never stop moving rhythmically to Latin American rumba tunes.
Fatboy Slim "Ya Mama"
Fatboy Slim "Ya Mama".
The second dance lesson from the iconic British DJ. Although, to be honest, this video will teach you not to fly and flutter over the dance floor, but to go crazy with a crazy melody that makes you beat, break, destroy everything that comes your way. The key value of the lesson is that atavistic animal energy should be channeled in the right direction.
Faithless "Why Go?"
Faithless "Why Go?".
Over the twenty years of their creativity, famous London electronic artists have created a lot of incredible dance hits, of which we have chosen the most-most - the dance single "Why Go?", created together with compatriot - singer Estelle.
Beyonce "Single Ladies"
Beyonce "Single Ladies".
Beyoncé is a stunningly beautiful woman and incredibly talented artist who excelled as a member of the girl group Destiny's Child and rose to become a solo superstar in the early 2000s.
She has six studio records and many hits, although a fresh song about single ladies sounds and looks like a musical Everest. And what a dance these ladies have!
Daft Punk "Around The World"
Daft Punk "Around The World".
The French electronic duo creates brilliant compositions that are often accompanied by spectacular dance numbers in music videos. This is just such a case.
Little Big "Skibidi"
Little Big "Skibidi".
For a snack of fun from our native guys and girls from the St.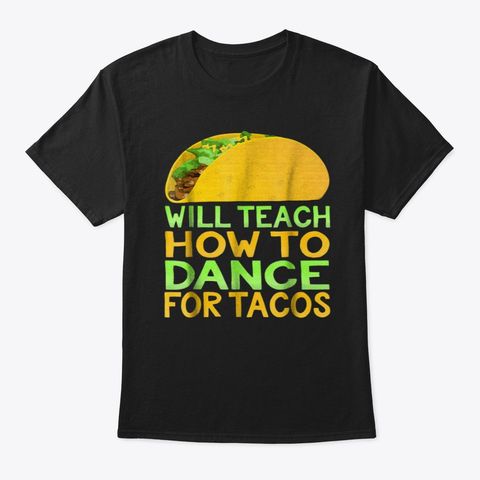 Petersburg rave group Little Big. Of the domestic musicians, only these visionaries managed to launch a dance challenge, which was picked up not only on 1/7 of the land, but all over the planet.
Ten dynamic clips are a drop in the ocean of dance music, but even this collection is enough to learn how to dance like a pro and turn into a disco star. We also ask every interested reader to leave their favorite videos in the comments, which show an interesting dance that is easy to learn.
Top 10 YouTube dance lessons to learn cool dance moves
. Yearning to learn some cool dance moves, but too shy to take a dance class. Sounds familiar? I bet a lot of them have a similar social phobia when it comes to hops, shimmy and jig.
The good news is that the closet dancers can now fulfill their dreams of becoming the next Aster. I wish I could move like John Travolta on Saturday night fever.
YouTube is a dance class that we can "sign up" for.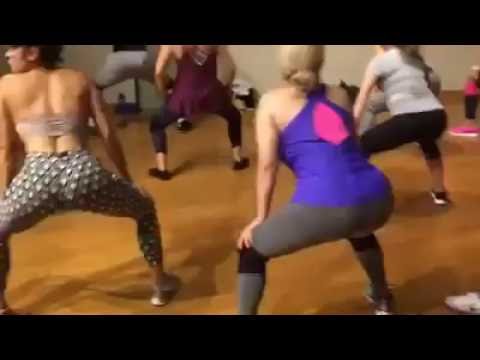 We have seen how YouTube videos can be used as a great source for learning skills like card tricks easy to learn card tricks , speak english , play games and throw a knockout punch knockout punch knockout punch
So there must be something at the dance too", and there is. Here are ten free YouTube dance lessons you can try. There are, of course, as many dance forms as you can shake your foot. If you find your favorite jive isn't here, a simple YouTube search should do it.
In the meantime, cut the carpet with these ten YouTube videos and learn some cool dance moves.
If this one-of-a-kind dance move was on your wish list, learn how to walk on the moon in this 2-minute clip. Also, check out video suggestions for more cool Michael Jackson dance moves.
If anyone remembers the early years when Thriller hit us, this is what we tried and failed most of the time. He has now brought back his original term "˜B-Boying", but the basics remain the same.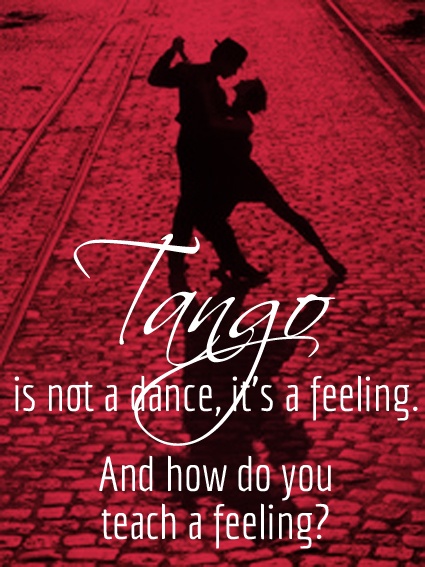 To check out what they are, click on any of the 107 uploads on this dance YouTube channel. You can start by learning how to dance robots, but it's harder than it sounds. Most of the videos are taken from the official DVD of the author of the channel.
The YouTube channel teaches you the basics of salsa with nearly 100 videos. You can start with beginner lessons and then work your way up. Although salsa has a few solo moves, it is basically a dance form that requires a partner. So, motivate someone to join you and dive into the rhythm of this electric dance style.
I borrowed the title from a movie that was a great showcase of hip hop. Videos that teach you how to play hip hop are showcased by Expert Village (now eHow). The playlist bar at the bottom of the screen will also take you to other videos that will teach you at least 13 moves of this freestyle street dance form. Even if you are not doing everything right, this is a fun way to lose the trap.
Tango is one of the most passionate dance forms.
Argentine tango is its most original form. Get some of the basics of the 21 videos posted on this channel. The video hasn't been updated in quite some time, but the video guides available serve as an introduction to this dance form.
Clubs are the ultimate frontier for guys or girls who are petrified by dancing. You can park at the bar or jump under the strobe lights with some tutorials here. Most of the lessons follow the hip hop style.
If the above videos seem too complicated, check out some easier ones here. This channel seems to have stuttered and stopped, but a video on the sidelines and how to turn a girl should work in your favor.
There are people who can laugh at cheerleading as a serious form of dance and take it more as a sport. But you need the grace of a dancer to do it right. A basic cheerleading video from Expert Village introduces you to some of the simpler touching stuff. Then you can move on to hand springs, somersaults, and more advanced tricks.