How do you dance like a robot
How to do the robot
Learn how to dance like a robot in this video tutorial! Robot dancing is really all about dime stops from popping dance style. In this video you will learn how to dance the robot easily with foundational popping concepts.
Want more? Get the full Course:
The Ultimate Popping Dance Course (Beginner to Advanced)
Learn how to dance popping and locking with step by step video lessons. You will learn hits/popping, waving, robotics, gliding, vibrating, slow motion effects and more. Become the freestyler you always wanted to be and impress your friends with your dance moves. Includes 3+ hours of video lessons. You can download it instantly or stream it online here.
Learn more & Buy it here (Click here)
---
[Transcript]
If we go to one of the purest forms and definitions of popping, it is actually to act or imitate as a robot.
Robotics is all about dime stops. So dime stops is another huge fundamental dance style of popping. And it is the ability to freeze at a point in time.
Now technically speaking, you don't even really have to hit to do dime stops. It's more of just about the freeze. You definitely see a lot of poppers do a miniature hip when they dime stop.
Dime stop is definitely used a lot in robotics and I think it's a great tool to use to develop patience when you dance. Starting out, it's really easy to get caught in, "I got to do this. I got to go over here and do that." But dime stops force you to freeze. So practicing dime stops can develop patience which is an awesome thing to have starting out.
So dime stops are I think a really easy move you can do on the first try. It's just about freezing. So I'm going to give you a pattern to follow. Start with the left and the right arm to match it. And I'm just going to pick four corners. So I'm going to go left, down, down right, right.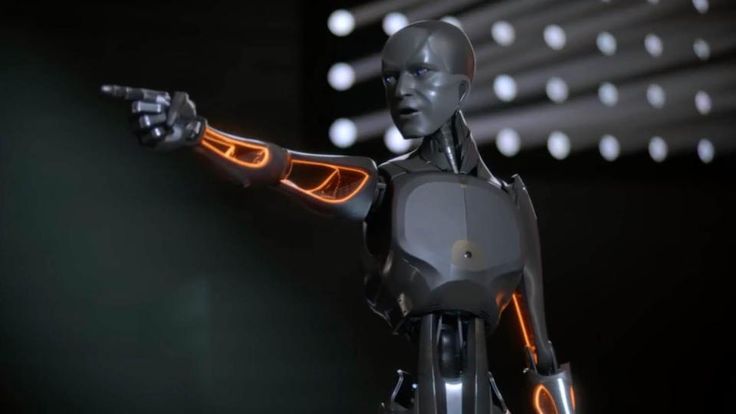 Pop.
Now, I want to add a little bit more. I'm going to start using my heels to turn. Heels. Head.
Robotics is actually I think one of my favorite dance styles. I found myself roboting throughout the whole day. Roboting is definitely something that you can take your natural day-to-day movements and turn that into robotic style kind of dime stops.
So for example, let's say I'm at dinner table. That's the way I'm going to sit down. I put my arms out, set my plate right here, instead of just reaching out to get my fork and grab, I can go. So really, it's just about using a regular way of doing things and thinking like a robot and using dime stops to kind of beat your communication for interpreting that as a dance.
I want you to think of a natural thing you do every day whether it's brushing teeth or [0:02:26] [Indiscernible] and interpret that right now as a robot. If you were a robot, how would blank? OK? Fill that spot in. And we'll catch you guys again.
[End of transcript]
More Hip hop dance videos
dancing like a robot tutorial
TikTok
Upload
For You
Following
redbullau
Red Bull Australia
New dance move: Unlocked ✅#LearnOnTikTok #Dance #Robot #Freestyle #DanceTutorial #redbull #givesyouwiiings
1.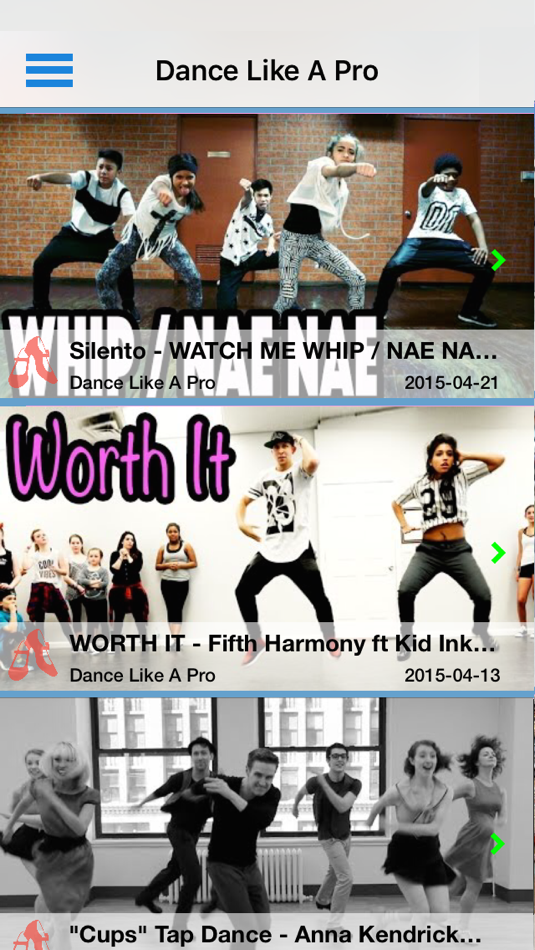 6K Likes, 6 Comments. TikTok video from Red Bull Australia (@redbullau): "New dance move: Unlocked ✅#LearnOnTikTok #Dance #Robot #Freestyle #DanceTutorial #redbull #givesyouwiiings". HOW TO DO THE ROBOT IN 5 STEPS | Elbows to 90 degrees | Raise arms and hands together | .... GET ON OUR LEVEL.
50.2K views|
GET ON OUR LEVEL - Libra
robozaddyy
ROBOZADDYY
Bus this out at the function and everyone going crazy🔥🔥 #tutorial #dance #robot #betteroffalone #fypシ #viral
TikTok video from ROBOZADDYY (@robozaddyy): "Bus this out at the function and everyone going crazy🔥🔥 #tutorial #dance #robot #betteroffalone #fypシ #viral". Robot | Tutorial | Step 1 | .... BETTER OFF ALONE AT BIBLE SCHOOL.
828 views|
BETTER OFF ALONE AT BIBLE SCHOOL - ☆ juicyhilton ☆
rebeca.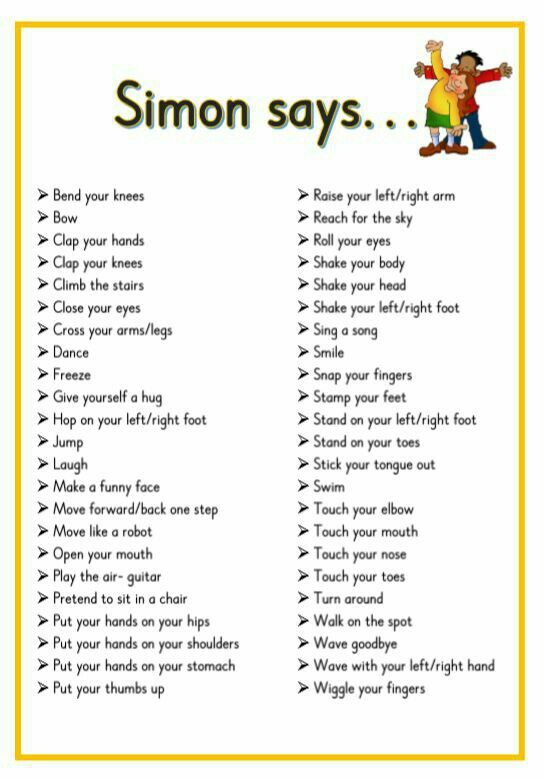 tms
Rebeca
#robot #dance #tutorial #howto #dancetutorial #learnfromtiktok #tut #robotdance #ladytrondance #DigitalDivas #howtodance #fyp #foryou #foryoupage
TikTok video from Rebeca (@rebeca.tms): "#robot #dance #tutorial #howto #dancetutorial #learnfromtiktok #tut #robotdance #ladytrondance #DigitalDivas #howtodance #fyp #foryou #foryoupage". Robot Dance Tutorial | Keep your palms and fingers relaxed | Make 90 degrees angles with your arms | .... 原聲.
15K views|
原聲 - Mj.无名氏
omni4reall
Omni
Who's going to start botting🤖? #dancetutorial #dance #robotdance #danceforbeginners #fyp
611 Likes, 10 Comments.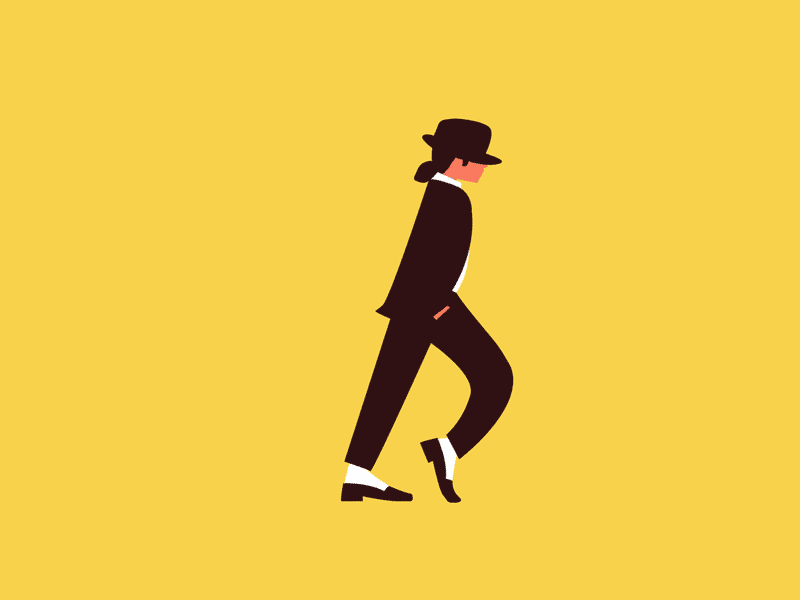 TikTok video from Omni (@omni4reall): "Who's going to start botting🤖? #dancetutorial #dance #robotdance #danceforbeginners #fyp". Robot for beginners 🤖 | Step 1 - Straight face no emotions😐 | Step 2 - Be 50% stiff and tense | .... MONTERO (Call Me By Your Name).
12.9K views|
MONTERO (Call Me By Your Name) - Lil Nas X
robotvall
Robot Vall
How to ROBOT DANCE. Basic. #роботвэлл
829 Likes, 18 Comments. TikTok video from Robot Vall (@robotvall): "How to ROBOT DANCE. Basic. #роботвэлл". Dance Pop Dance Pop(956915).
37.7K views|
Dance Pop Dance Pop(956915) - Cristopher World
mr_robot_dance
Alieno
Basic Robot Dance Moves for you‼️ Learn and repeat‼️😜 #robot #robotdance #tutorial
237 Likes, 5 Comments.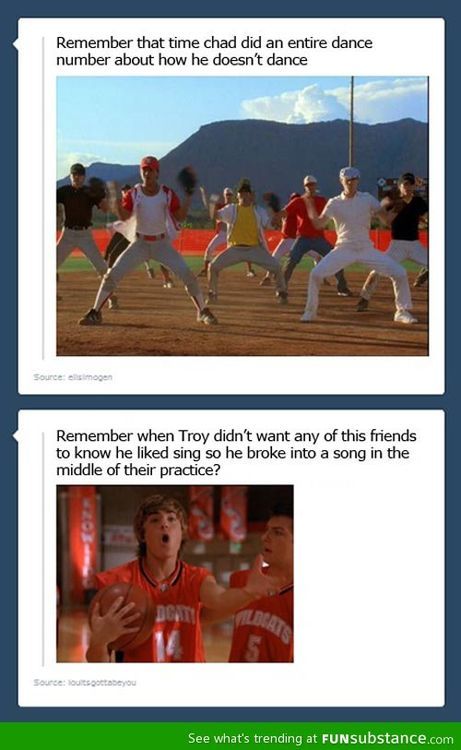 TikTok video from Alieno (@mr_robot_dance): "Basic Robot Dance Moves for you‼️ Learn and repeat‼️😜 #robot #robotdance #tutorial". dźwięk oryginalny.
9727 views|
dźwięk oryginalny - Alieno
cardin.ww
cardin.ww
This is how I do it 😭😂 #cardinww
TikTok video from cardin.ww (@cardin.ww): "This is how I do it 😭😂 #cardinww". TUTORIAL ON HOW TO DO THE ROBOTO DANCE.. Salary Salary.
13.5K views|
Salary Salary - Robot Boii & Mellow & Sleazy & Soul Revolver
art2face
Patrick Williams
TUTORIAL because so many people tried it! #respect from my side🙏🏻#art2face #dancetutorial #robot #robotdance #robotsound #tutorialdance #tutting
5.
4K Likes, 34 Comments. TikTok video from Patrick Williams (@art2face): "TUTORIAL because so many people tried it! #respect from my side🙏🏻#art2face #dancetutorial #robot #robotdance #robotsound #tutorialdance #tutting". TUTORIAL . Original Sound.
105.1K views|
Original Sound - Unknown
participant of the show "Dancing" from Rostov told why creativity is more interesting than diplomacy
A new, and as the organizers say, the last season of the "Dancing" project has started on TNT. For several years, dancers from different cities of Russia have participated in the show. Notebook Rostov talked to Platon Khromykh, who came to the fifth season of the project. His performance impressed the mentors, which was evident from their reaction. However, the Rostovite dropped out a step before being assigned to teams.

— Platon, how many years have you been dancing?
- For 10 years now.
This is from the time when I was self-taught. I started on my own and learned from videos. Then there was not as much information as now, there was nowhere to go. At first I was doing hip-hop, and it was taught by a person who was generally involved in breakdancing. But he turned out to be a good coach and helped me develop in the future.


Now there is the Internet and taking some first steps on your own is not a problem.
- In general, where does the love for dancing come from, maybe someone in the family did it?
- Definitely not from the family. Although my brother used to do break dancing. I was six years old and then I was still studying with cassettes. I remember that he brought one from some Berlin festival and there were cool bands. Then I caught fire, for me, at the age of six, spinning on my head was considered divine. Moreover, I had something from natural stretching and a couple of elements somehow turned out.
I thought this was my calling.
This went on for literally half a year. Then no one remembered it. Parents have nothing to do with dancing. Previously, they treated this all with distrust, but they were convinced that for me it was serious, and now they support it.
— Were your parents not very supportive when you decided to take up dancing? It often happens that they treat badly when a child is going to devote his life to creativity.
- It seems to me that this is a complex topic, one that is connected with creativity. Not only in our country, but all over the world. In terms of parents, if they understand that their child wants to connect life with creativity, then at the initial stages they treat this with distrust. And that's okay. Moreover, everything in our dance sphere is now very abstract. That is, "Dances" appeared on TNT, some other projects, they more or less raise the bar for dancers. But anyway, if you talk to people who are not connected with creativity in everyday life, you understand that for them dancing is something at the level of indulging or childhood. And it's sad.
— When did you realize that dancing was your thing?
- Basically, when I started dancing, at 15-16 years old. The story is very banal. Oddly enough, my dad and I went to Step Up - 3. You can't imagine a more banal story, only if you go to Step Forward -1 (laughs). We were alone in the cinema in the VIP room. Everything was comfortable. This moment is right in my memory. And the film inspired me so much - a lot of dancers and in terms of choreography it was a good serious film. I was so charged that after about a week I started scouring the Internet and looking for tutorials.
— What style do you dance in?
- It's hard to name my dance style. Therefore, when I participate in battles, I register in the all styles category. I teach hip-hop, which I did not start because I liked it. Initially, it was hard for me, I could not understand the basic movements for a month. As a result, I realized that hip-hop is good as a foundation and I had to learn the basics so that it would be easier to comprehend other styles.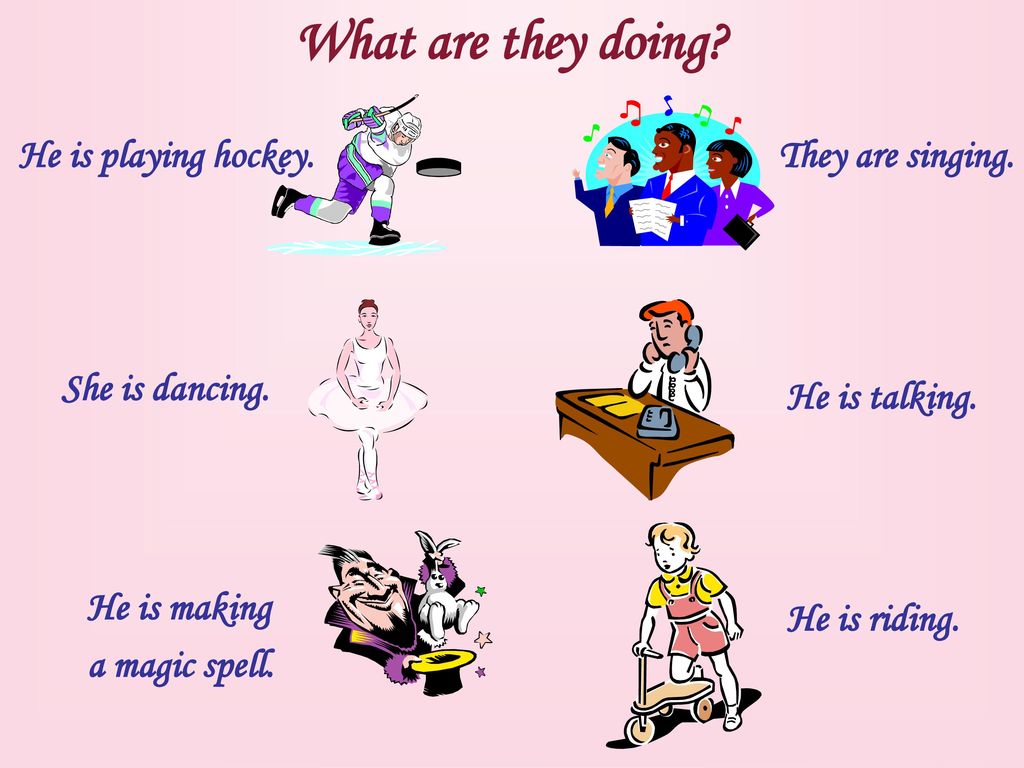 Therefore, hip-hop and illusory styles (robot, waves). In the common people, "a robot dances" - this is mine. And geometric things, shapes with arms, legs, and anything.
- You graduated from the institute with a degree in international relations. Are you doing this now or is it only dancing in your life?
- I like that I only do dancing. While studying at the institute, I went to master classes, studied with other teachers, went to festivals. In order to pay for it, you had to earn money at the same time. I started teaching and by the fourth year I realized that I was graduating, and I had a job that I could continue or take a different path in a direction that I was not very happy with. So just dancing.
- How did you decide to go to the first season of the "Dancing" project on TNT?
- Yes, I didn't really decide. They sent me a message that there is a casting. Moreover, it is very strange that castings for such channels are held quietly.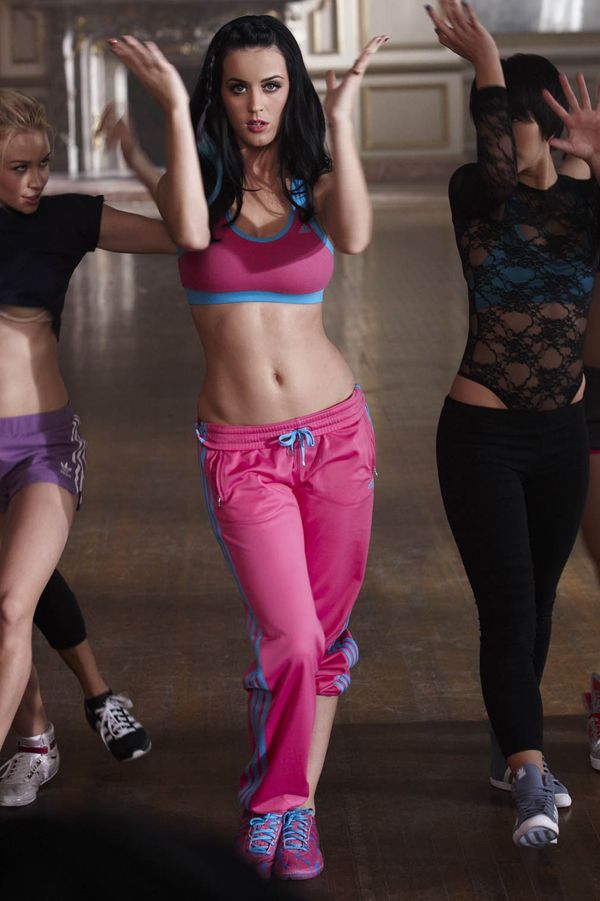 They don't trumpet about it, they don't put up posters. I came, I had a semi-improvisational number from the student spring. Then it was still unclear what kind of project it was, no one thought that it would shoot like that. Many were so suspicious and thought it was nonsense.
- What made you try again and go to the fifth season?
- With each season, I realized that they correct their mistakes and why not. TNT is a cool channel, in a sense. I went to the first season without much experience, and in five years I had already grown up and understood how to put the number so that it would be interesting and look good on the screen.
- You didn't get into the teams, did you?
- Yes, I left at the pre-stage. We met a girl there and already discussed that we would be together in a team. There was an interesting story. I went through improvisation, contempo, oddly enough, because I didn't really practice this style. And then we were told that there would be hip-hop choreography.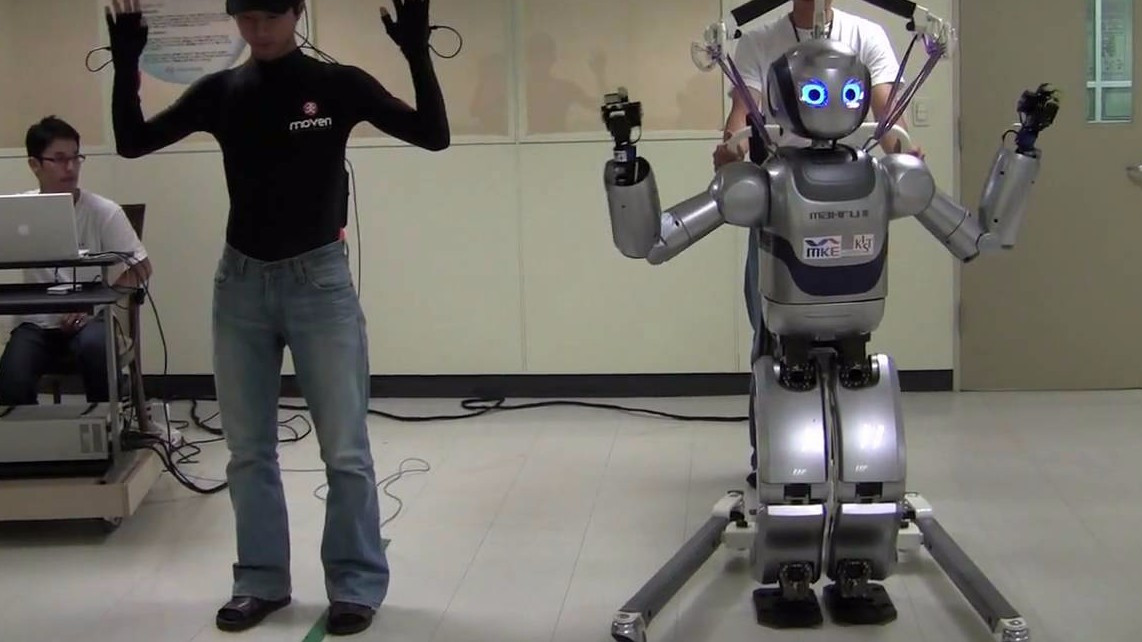 I was happy, I thought it was great. They started learning choreography, but naturally, this is a show, people come in and say: "ha ha ha guys, we deceived you, now there will be ballroom dancing." I was kicked out of high school when there was ballroom dancing. And this stage undermined me.
- Was it a shame when you left? Did you think that you could push yourself and become a member of the team of one of the mentors?
- There was no doubt that I gave my all. I did my best in contempo, I'm good at improvisation. There were no problems. And at the ballroom, I understood that I was zero in this, nothing could be done. It was important for me to show myself in the first stage, when they tell you: "you are dancing." Because when they watch episodes, everyone is most interested in this stage. There, the dancers give their all and do it the way they want.
- And who would you like to join the team?
- I would like to see Yegor Druzhinin, because he is the closest in terms of worldview and understanding of dance.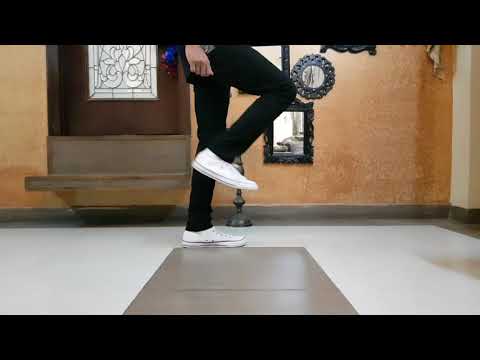 — What do you think, are they chosen by talent, or does history and media play a role?
- It seems to me that everything is in more or less random order. But they are looking for some balance. That is, it even seems to me that they have a certain format for which they select people. And you really can be a professional in your niche, you will pass, but then you can fly out. It doesn't really depend on your abilities.
- Still, why dances, what do they give you?
- Everyone wants to pull out their creative impulses, show them. I do it in dance, I found a common ground to show it through the body, unusual video formats. Everyone finds for himself. Plus, it's a good way to open up. Before I started dancing, I was stuck. If you are stuck and don't know where to go, I think dancing is the best thing, they will help you open up. Then it helps in communications. You become more open.
Antonina Kurskaya

Photo in the text: Platon Khromykh

Send your news, photos and videos to +7 (938) 107-87-80 (Viber, WhatsApp).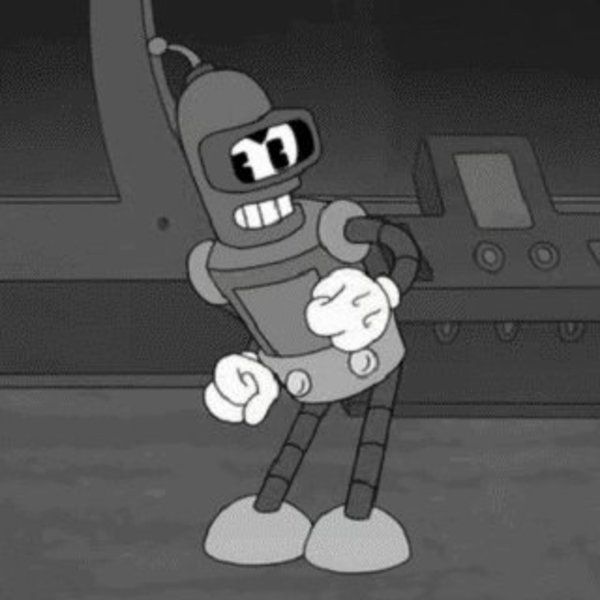 Call if you find yourself in a difficult situation and have not received help from officials.
Subscribe to our group on Instagram. Our website in social networks: Odnoklassniki, Facebook, VKontakte, Telegram.
News on Notepad-Rostov-on-Don
Dance styles. Description of dance styles with video examples. About dance school
Striptease is the art of seduction... It is interesting because it is able to reveal femininity, sensuality and sexuality in a dancer. Becoming on a par with a man, a woman of our time is increasingly forgetting to be a woman. Stripping refreshes instincts, breaks the shackles of stiffness, teaches you to express feelings and emotions. Pillon classes, in turn, provide amazing physical training.
Difficulties: Rhythmic gymnastics skills, good stretching and good figure are required.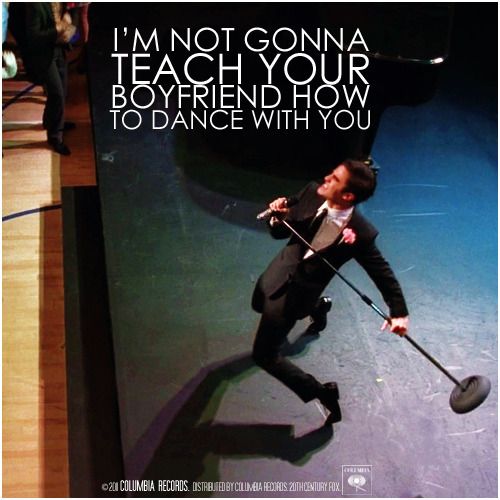 The dancers of these genres are real "dance magicians", originating from the art of pantomime. What they do is amazing! Not for nothing, today there is no one cooler than breakers in modern dance. In their performances, we see the highest level of control over the body, the most complex elements, so unimaginable that sometimes it even hurts to watch. Excitement bordering on horror!
Difficulties: to really achieve something in breakdance, you need to dedicate yourself to it. And you need to be extremely careful, it does not do without injuries.
Just what you need for fashionistas who are hungry for the stage! The highest degree of posturing and acting. They play on the elegance of forms and lines that reveal the beauty of a half-naked body. Vogue and Waaking are "pathos for whites.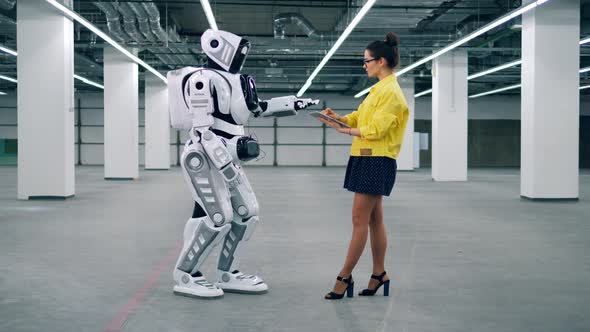 " The Vogue style is characterized by model poses, it imitates catwalk walking. The style of Waaking, which took a lot from Vogue, is dominated by hand movements (the name itself translates as "waving hands"), they borrowed many movements from locking. Go-Go is a looser style that mixes the previous two and adds elements of other styles, such as the strip. This is the most popular style of dancing nightclubs.
Difficulties: excellent physical characteristics and moral readiness are required to perform on stage practically in underwear.
A modern interpretation of ballet that preserves aesthetic traditions, but gives freedom and flexibility of technique, abolishing the rigid standards of the classics. Choreography is at the heart of these styles. Most of the higher educational institutions under contemporary dance are represented by Contemporary. But the paradox is that this genre is completely unsuitable for dancing to modern dance music.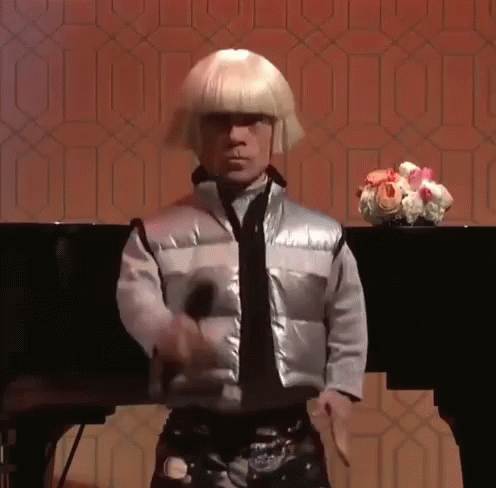 This is purely a stage dance technique.
Difficulties: in order to achieve success in this style, you need to practice from childhood.
The highest "theatrical" form of choreographic art, the embodiment of the highest aesthetic ideals. This is an exclusively stage dance, focused on the audience. It is characterized by strict standards and high requirements for performance techniques, many of which are performed at the limit of human capabilities. In terms of complexity, the elements of ballet can only be compared with the elements of break dance.
Difficulties: professional ballet lessons don't go unnoticed. Extremely high demands leave their mark on the formation of the body, especially since ballet should be practiced from childhood, while the body is still supple. Damage to ligaments, tendons, joints, overdeveloped individual muscle groups and much more are possible.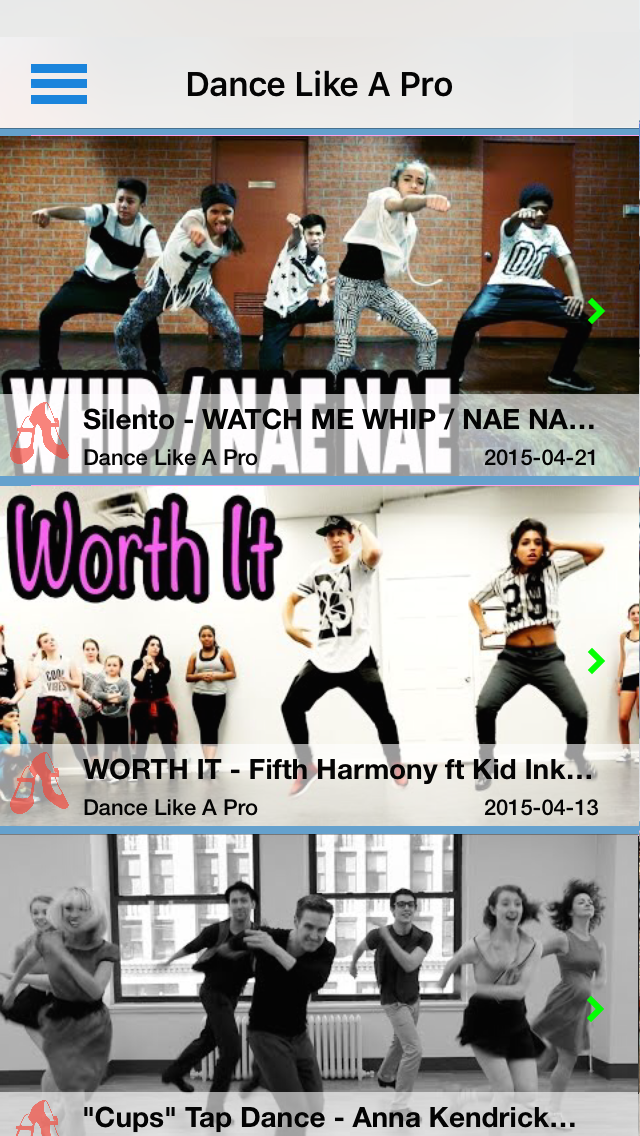 These destinations are extremely popular today. This is not only dancing, this is leisure, communication, discos. These styles bring people together: energetic, passionate movements, exciting swaying of the hips ... Although these are mostly pair dances, they are organized in such a way that you can easily change partners and make new acquaintances. And they do not require special training, they are quite simple to learn.
Difficulties: at the initial stage, there are few difficulties for lovers, the main thing is to find a suitable partner.
Spanish folk dance with obligatory traditional costumes. Flamenco is particularly dramatic and attracts a fairly mature audience. This is a spectacular and expressive genre filled with passion. He is characterized by a specific choreography of the hands, active beating of tap-dancing trills and luxurious pas in frilled chic skirts in a gypsy manner.
Difficulties: a keen sense of rhythm is needed
Art of seduction, erotic dance of the East (ancient striptease). It is performed in specific costumes with ringing scales, which enhances the musicality of the dance, synchronization with the music. Oriental dance is rich in all kinds of techniques in plasticity, rhythm, replete with small details and decorations. Really professional dancers fascinate with the beauty of the curves of a semi-naked body and clear, finely drawn movements. Unlike other styles, "oriental dancers" delight with the expressiveness of curvaceous forms, the ability to profitably reveal the features of the female figure.
Difficulties: minor shaking, vibrations, harmful to the not yet formed female body.
Modern Dance Base is a dance floor format suitable for different genres of music.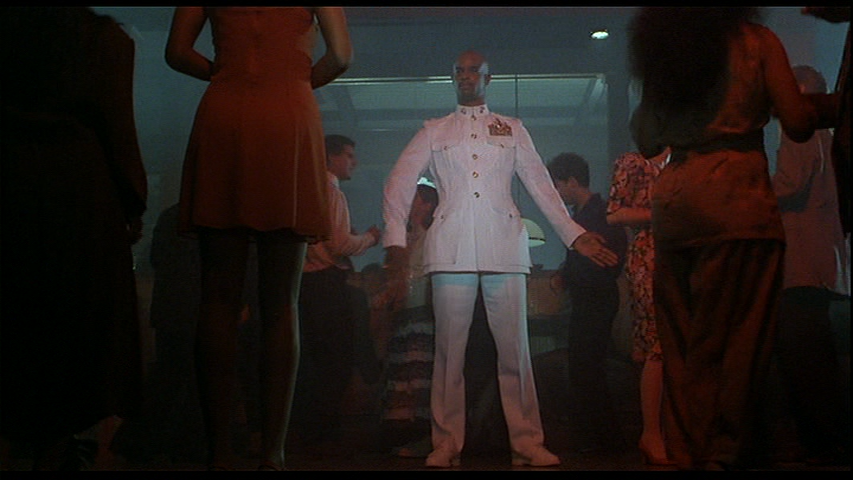 This is a universal dance technique that is combined with any style, type and manner. It is not required to memorize dance sequences and performances, the dance is built on the principle of a constructor: there are basic elements and rules, how they fit together. After studying several movements and learning how to combine them with each other, you can improvise to different music, for this a few months of training are enough. The whole dance is based on rhythm, plasticity and coordination of movements.
Difficulties: to achieve beauty and ease in improvisation, it takes time to restore atrophied muscle groups.
Active Styles for Expressive Youth: Swinging and Jumping Techniques to Direct Rhythm Music. Extremely energy-consuming, attract a lot of attention and require a lot of space. You will be unlucky if you find yourself next to such a dancer on a crowded dance floor, since this does not happen often, but these styles have become a hit at street festivals! These techniques turn you on - you just want to join and start dancing.
But the dancers are not enough for a long time, because. the set of movements is not particularly large and varied, and all are quite energetic.
Difficulties: finding a place to fulfill them
Originally R'n'B is a culture of funk, jazz and soul. She also contributed to the emergence of rock and roll. In the future, R'n'B and Hip-Hop began to actively mix, because. they are both part of the African American culture. Today, R'n'B as a dance includes any possible technique, but all of them are performed in a particularly pathetic manner, in the obligatory ultra-fashionable outfit. R'n'B classes are a great solution for those who want to "show themselves." This style gives self-confidence, a sense of one's own coolness and sexuality, it is a cure for complexes and insecurity, which young people lack so much; that is why it is purely a youth trend.
Hip-hop, however, is a serious direction, where the pathos is justified by the really cool training of dancers who do not neglect breakdancing.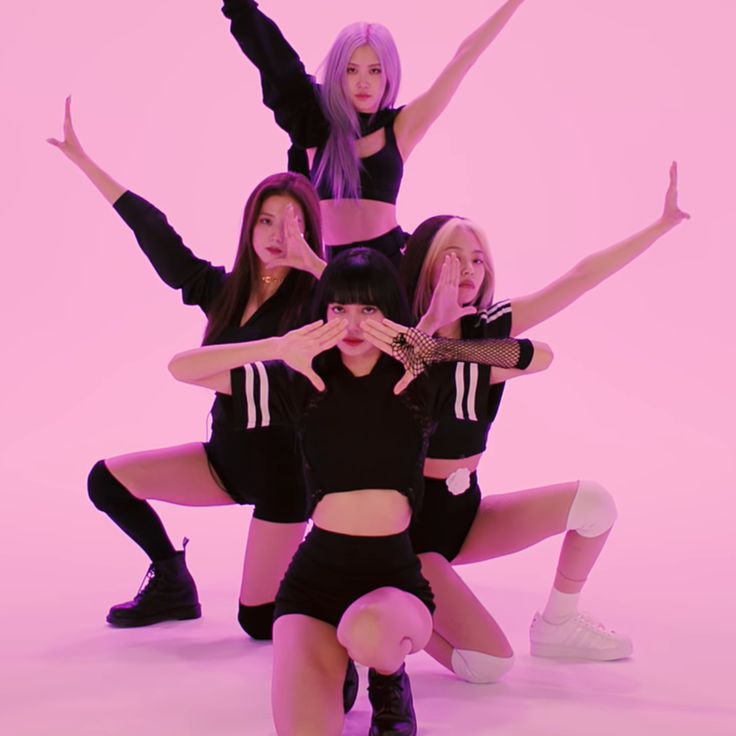 Difficulties: constant psychological pressure within the team, where the spirit of struggle and competition reigns.
Pair dance with strict choreographic standards. The dancers are completely attached to their partner, who is extremely difficult to replace.
Disadvantages: injury, occupational diseases. Considering that this is a professional dance for participation in competitions, the loss of a partner almost always entails the collapse of the dancer's professional career.
Advantages: fully reveals the theme of interaction with a partner. The highest form of possible paired dance art.
This is the most ancient and at the same time the most modern style of dance. It is constantly changing, as the standards of femininity and masculinity change.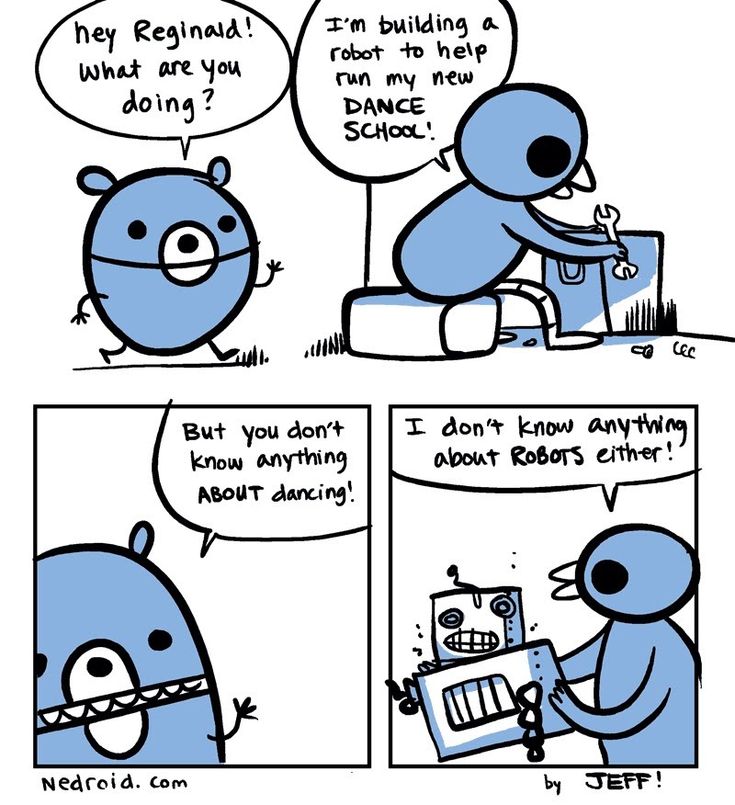 You can dance it in different ways, but the meaning does not change. This is a dance that arouses sexual interest, allowing you to enjoy your image, the effect that you produce. This is the most emotional style of dance, in which the features of male and female movements are maximally expressed. There is a very thin line between the most beautiful and the most disgusting. Therefore, high qualification of the choreographer is simply necessary.
The broad concept of "club dance" includes many movements of various styles. They can be performed synchronously or solo. Club dance today is divided into 2 directions: to music with a direct rhythm and to music with a broken rhythm. Straight rhythm is classical electronic music like Disco House, Techno, Progressive. A broken rhythm is a break beat, breaks, R'n'B, Hip-Hop.
Born at the time of the relevance of ballroom dancing, modern jazz is a combination of classical techniques, street dance styles, jazz improvisation.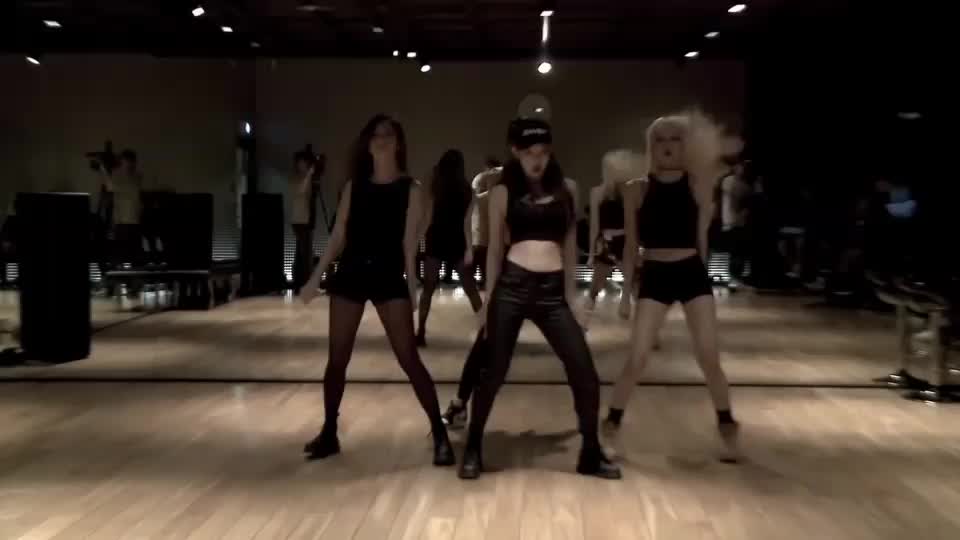 Combination of all "old school" styles such as plastique, slides, king-tat, robot. Break Dancing is exciting, vibrant, and colorful. For this reason, he became very popular. Break dancing first appeared in the South Bronx (Big Up's to da Bronx!) in the 70s. At first, it was danced on cardboard boxes laid out on the street, which turned the sidewalk into a stage. Street dancers mixed dance aerobatics with martial arts and disco dance, and each performer crafted his own style. Music poured from portable stereo tape recorders. Now it's a personal way to get in shape and have fun!
A dance technique that allows you to turn on a crowd of spectators using standard artistry techniques, wide, amplitude movements that capture attention, courage and play. One of the main elements of Go-Go is the expression of sexuality and the minimum amount of clothing.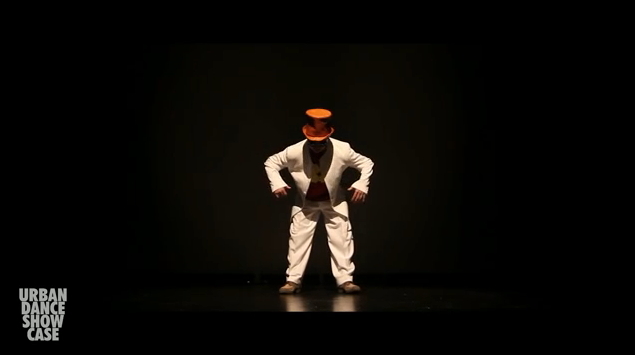 In the early 1970s, a huge number of groups dancing on the streets formed in the USA, subsequently reincarnating into a culture. It has incorporated a popular form filled with elements of various dance styles.
Stage, power style of synchronized dance, allowing you to work out the quality, endurance. A large number of synchronous connections of popular movements and courage are presented.
A power dance style for a stage where movements are performed with full force and speed. This style features a large number of "wide" movements, swings, rotations and reversals.
All kinds of moonwalks in all directions.
This technique is perfectly combined with plastic. The style is based on moonwalks, which give an illusory effect of sliding on the floor. The style includes more than 20 types of gaits. Swimming or sliding on the floor is an illusion created with your feet. This creates the feeling that you are trying to go in one direction, but you are actually moving in another direction. A classic example of this effect is the 'Moonwalk' made famous by Michael Jackson. The actual illusion is an old Pantomime trick.
As a result of the "psychedelic revolution" of the late 60s, a culture of music, fashion, and dance was formed. The manifestation of one's individuality in this form is relevant to this day. The disco style influenced many other styles that appeared later.
He has gained great popularity all over the world, thanks to the music to which he performs.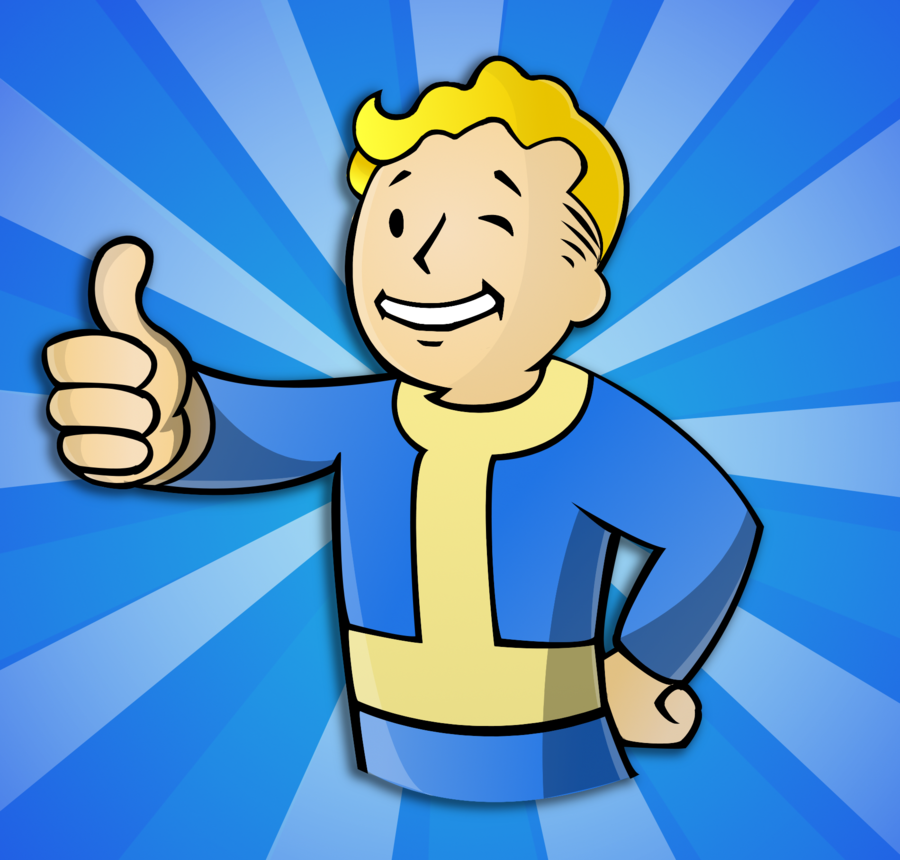 This trendy dance direction helps to get not only an excellent sports form, but also provides an opportunity to show "aerobatics" in clubs. The style evolved from "Hip-Hop", became more diverse and complex. The abbreviation "R&B" stands for "Rhythm and Blues". As a rule, it is danced at the level of improvisation.
Trance as a stylization of dance technique, with a softer nature of movements based on the specific features of electronic trance music, absorbed mainly movements that anyone can perform without special physical training. This is a dance of deep feelings, not always clear to others.
This is not a style of dance, but the level of mastery of any style. The art of arbitrarily combining the movements of all styles known to you in an arbitrary order without the participation of logical memory, using motor memory.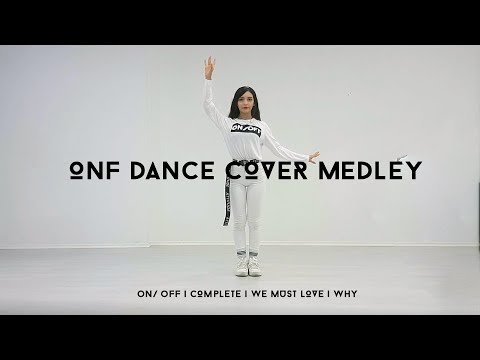 Other directions of club dance are "Hip-Hop". The music of these styles is less aggressive, the movements are freer. This is a rhythmic, jumping technique. Hip-hop can be distinguished by a spring and, as the name implies (hip-hop - small jump).
Emulation of robot movements, setting fixations and many other effects. The inspiration for the development and improvement of the Robot was pantomime. Animation and futurism lives in most people. The hydraulic movements of a robot performed to music that is getting more and more rhythmic. One of the first robot dancers was James Brown ("Goodfoot", 1969), Los Angeles. The Tick - used in the Robot (Robotics) dance style. The movement gives the illusion that the parts of the body are mechanical, in character and fixation, or start with a push.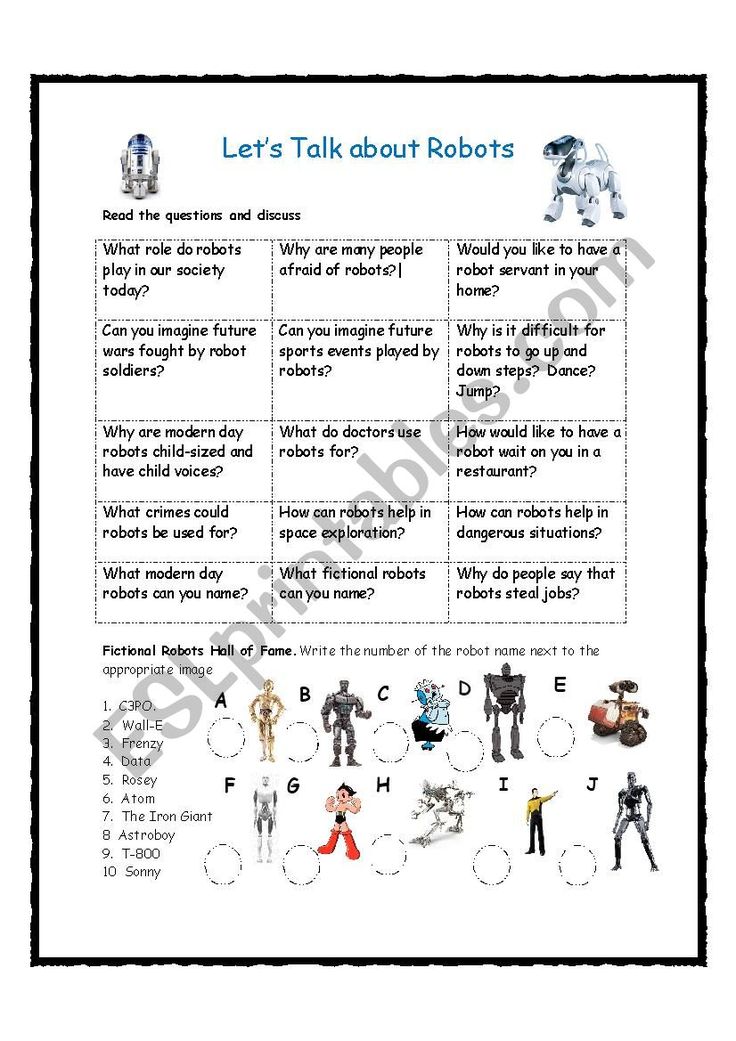 This style refers to the "old school" of breakdancing and consists of geometric movements with all parts of the body that are performed at right angles. The style looks like a geometric mosaic. This style imitates scenes depicted on the walls of Egyptian pyramids and temples. Combined with the style of The Tick, includes circular rotations of various parts of the body.
Soft movements of the whole body. The style allows you to master the "wave" technique that you can perform with all parts of the body, as well as learn a large number of smooth movements. These movements are used in most other styles of dance as an auxiliary.
Dance movements for the dance floor, which can be easily combined with each other in any sequence, which allows you to develop the ability to improvise.
The style is danced at half strength, so you don't get tired. Usually includes movements from different styles and directions.
Dance moves that can be performed by anyone without special training, simple movements of the legs and body, used in discos, useful when moving from one style of dance to another.
The power dance style, which has become a classic, is used when participating in battles, dance competitions (dance competitions), and includes simple acrobatic elements.
According to Ejoe Willson, considered one of the best dancers in New York, House was born in 1988 as a dance to house music. House differs from Hip-Hop, as Ejoe says, in that when you dance house, you subordinate your body to the melody, while in Hip-Hop you subordinate your body to the musical beat.
House is danced in almost all progressive dance clubs. It is distinguished by high speed (like all club music), sharp hand movements, with a certain kind of quality.
Electric wave effect. A mixture of plasticity and movements of the Robotics style.
Breaking in its own right, a modern masterpiece bordering on the impossible. Breakdancing is one of the four elements of Hip-Hop culture, usually performed to DubStep or Hip-Hop music. The technical essence of the style is the control of "torque" in all possible positions, i.e. continue to rotate or be held on any points of support, even on the head. There are four main figures that laid the foundation for many variations in the performance of break dance. This is the most complex acrobatics superimposed on the rhythms of music.