How do professional dancers make money
4 Types of Dance Careers & How They Make Money — Shaté L. Hayes
We all know that there's no set path to becoming a professional dancer.  Aside from the years of training, dedication, and hard work, no two dancer's career paths will be exactly the same.
As professional dancers, we get to flex our creative muscles and chart our own course, which means that the possibilities are endless.  
Although the idea of creating your own path may sound exciting and adventurous, it can also be a little scary. Having huge dreams without a clear direction can even be downright overwhelming.  Which is why I always recommend dancers have some type of plan when first starting out.
A dancer's career journey is a lot like using a GPS system.  You start where you are, plug in the destination, and then several different routes will populate.  The only difference here is that your pathways aren't pre-calculated for you...YOU get to decide that yourself.
Now back to this plan.
 Your career plan should include your specific dance interests, where you've seen the type of work you'd like to do, studio locations for training, and how you'll make money while you build your career.  The plan doesn't need to be etched in stone.  In fact, it should evolve as you do.  The more you learn about what it takes to build a dance career, the more you may need to adjust your plan.
So, your starting point is here...ready to be a #workingdancer.  Next, you'll need to know where you're going.  Questions to consider are, what types of jobs would I like to have?  What type of lifestyle do I want?  
To help you answer this question, I've created a list of 4 types of dance careers and how they make money.  It's important to note that the four career types I'm about to share are NOT the only types of careers you can have as a professional dancer.  You can have any type of dance-related career you choose.  You just need to put a plan in place, then get to work.
Here's some insight to help you find your destination.
1. Commercial Dancer
Commercial dancers are freelancers who work on a project-by-project basis.  They perform as back-up dancers for artists, in movies, industrials, cruise ships, musicals, commercials, and more.  They audition or are directly booked for projects that offer contracts for a set period of time, and once those projects end, they're out looking for the next one.
What I love about this type of dance career is the opportunity to work on different types of projects, to perform different dance styles, to consistently meet new dancers, and to consistently work with new choreographers.  You get to work AND grow your network at the same.  
On the other hand, being a commercial dancer comes with the challenge of enduring slow seasons or dry spells.  Those moments when you're in between gigs, the bills still need to paid, and that inconsistency can be stressful if you don't set yourself up the right way.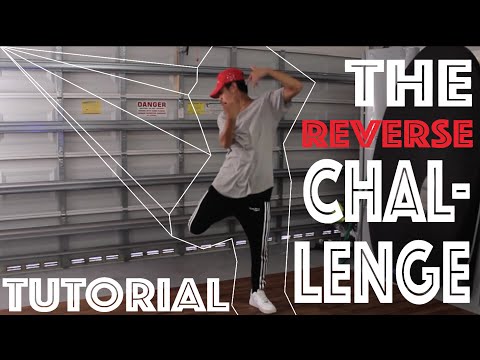 Before I talk set up, let's talk about getting paid.  Commercial dancers are paid as independent contractors by the producing organization of a project.  If you have an agent, the agent gets 10% - 20%. 
And when it comes to set up, having an agent generally assures that you're getting paid what you're worth because agents work on your behalf for that.  However, just be sure to read your contracts carefully so you understand how, when, and how much you're getting in relation to what they're getting.  If you don't have an agent, be sure to only accept work that pays you what you're worth.  Not sure what that means?  Start by calculating your personal hourly rate.
2.  Company Dancer
Company dancers consistently work with the same company for an extended period of time.  They're hired by a specific company to perform in their concerts and often times to teach their classes as well.
A pro to this type of dance career is the opportunity to have a more consistent income, depending on how established your company is.
 Not only can it be more stable, but some companies even offer the opportunity to move up in rank, and therefore, earn more money.  
A con to this type of work, in my opinion, is that company members perform the same repertory and the same dance style over and over again.  I personally enjoy moving in and out of different styles, but I understand that some dancers fall in love with one particular style, and stick with it (although more and more companies are now incorporating more than one style of dance into their work).  
Company members are obviously paid by their company.  Larger and more established companies, like ABT or Alvin Ailey American Dance Theatre, are able to offer their dancers a salary, while smaller companies generally pay their dancers per show.
3.  Primary or Secondary School Teacher
Becoming a dance teacher is a great way to keep dance in your life while also generating a steady income.  Dance teachers get to dance daily, sow into their students' lives, work a set number of hours per day, and earn a salary plus benefits.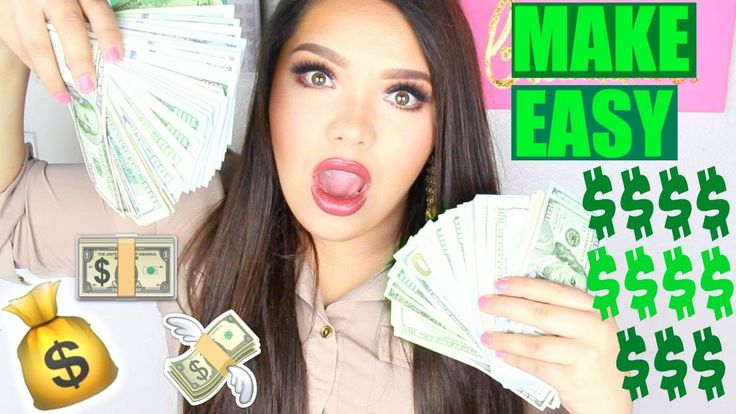 Aside from perks I just mentioned, a pro of becoming a dance teacher is that it offers a more defined career path.  To become an elementary, middle, or high school teacher, you'll need a college degree and a certification to teach in your state. Once you're qualified, you start applying to school districts, and then you're on your way...pretty straight forward.
A con of this type of career is that the artistic integrity can sometimes be compromised when teaching at a school, unless you teach at an arts magnet or performing arts school.  I often hear of public school teachers having issues with proper dance space, unsupportive administrators, and students who aren't necessarily serious about dance.  
Even with those challenges, the stability of year-round income is enough for many dancers to go this route.
4. College Professor
And last, but certainly not least, is the college professor.  College professors teach technique and lecture courses at community colleges and universities, and enjoy some of the same benefits as primary and secondary school teachers.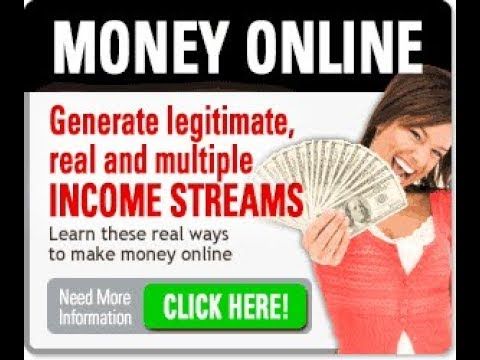 The obvious similarities are consistent pay (with one exception that I'll share in moment), hours, and sowing into the lives of the next generation of dancers.  Other similarities can be the challenges of facilities, administrative support, and strength of the dancers or dance program.
The main difference is that college professors are required to earn a Master's degree.  Another difference is that there are different types of college professors, and the pay ranges for each.  For instance, and here's that exception I mentioned earlier, while all professors are paid consistently, adjunct professors are generally paid per course or hourly as well as on a part-time basis.  While this saves the schools money, it makes it very difficult for adjunct professors to make a living.  
Although this route can be much harder than it first seems, many dancers have gone on to have fulfilling careers as college professors.
Use this list to help you begin your career planning.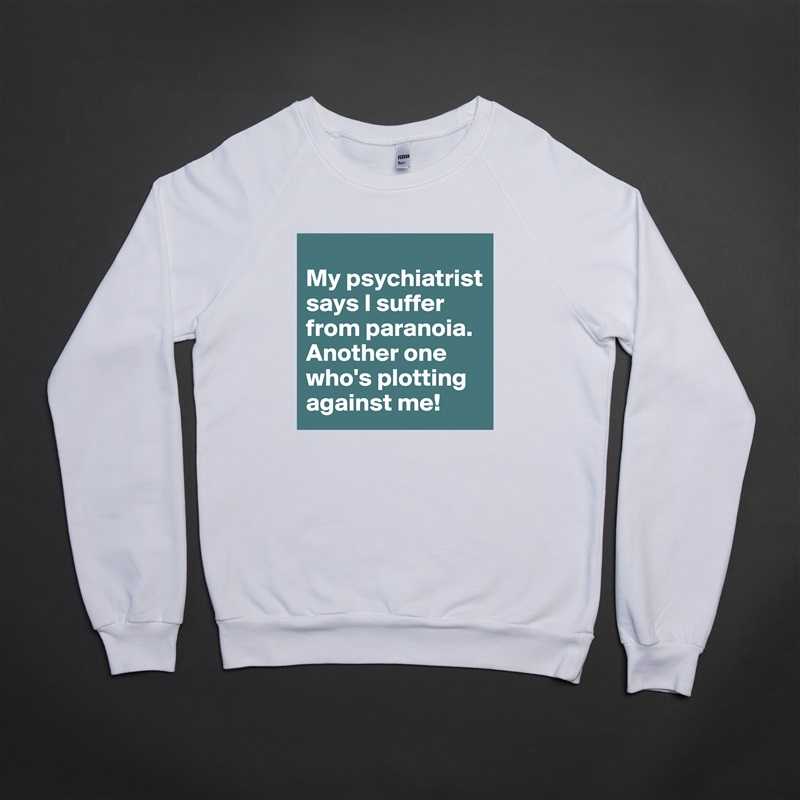 Figure out where'd you like to go, then be open and creative in determining how you'll get there.
Want more tips and ideas like this? Click the button below, and you'll get a FREE copy of my Success Starter Kit, plus regular insight and inspiration sent directly to your inbox.
How to Make Extra Money as a Dancer — Shaté L. Hayes
It's no secret that dancers are generally strapped for cash.  Jobs can be few and far between, the competition is fierce, and rates aren't always what they're cracked up to be.
It can be tough when your passion doesn't completely pay all your bills.  Many dancers find themselves frustrated and working odd jobs just to make ends meet.  
The good news it that there is a light at the end of the tunnel.  With the awesome technology we now have at our fingertips, there are a number of ways you can use your craft to generate some extra income...IF you're willing to step outside your comfort zone and get creative.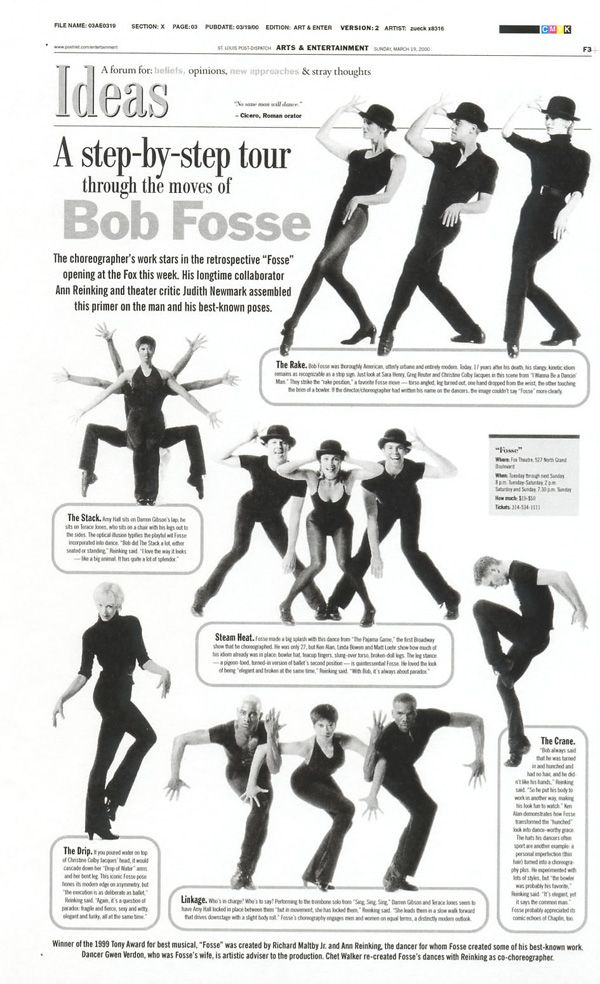 Here are 7 ways to earn extra money as a dancer.
1. Write Dance Articles
There a number of dance publications that are always looking for new writers.  If you have a way with words, consider pitching a few articles to some of your favorite dance magazines or blogs.
If you can't manage to land a paid writing opportunity right away, be open to contributing a few articles free of charge or starting your own blog so you can build a portfolio of published work.  You can always pitch again once you have samples of your work to share.
2.  Perform/Choreograph for Special Events
There's always a need for performers, especially at corporate and special events.  Entertainment booking sites like GigSalad make it easy for you to promote your services to clients who are looking for what you have to offer.
All it takes is a complete profile, and you may also have to spend a nominal fee to show up in search results.  If you opt to go this route, be sure to fully research each opportunity and the parties involved before taking on event.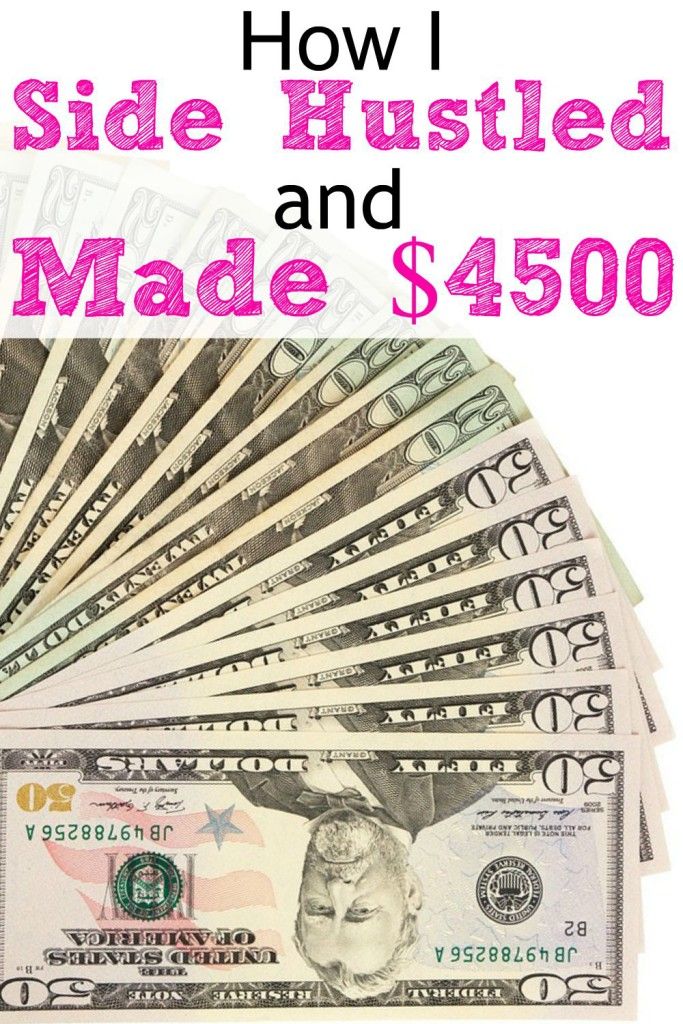 3. Teach Privates Lessons or Classes
If you've been dancing a while, then chances are you've had opportunities to teach dance as well.  Instead of solely turning to your local studio, consider other ways you could flex your teaching muscle.  Perhaps you could rent space and offer your own privates or small group lessons?  Have you considered partnering with a local company to offer lunchtime dance fitness classes for employees? Or what about self-submitting to teach in a local or touring convention?
4.  Sell Your Own Merchandise Online
There are several things that every dancer will always need: dance clothes, a dance bag, hair accessories, and water bottles.  If you're into fashion or good at sales, think about putting those skills to use by opening your own online shop via Shopify, Squarespace, or a similar platform.  You can even look into dropshipping if the idea of carrying inventory freaks you out. 
5. Become an Affiliate Seller
Not interested in finding your own merchandise to sell? Then affiliate sales may be the answer for you.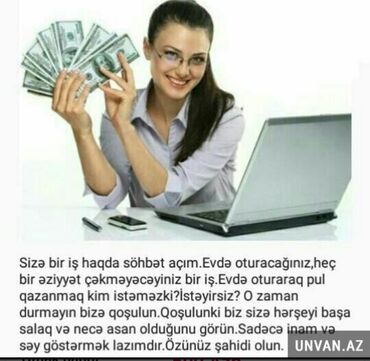 As an affiliate seller, you can sell other people's products and receive a commission or referral fee.  Sites like Amazon have pretty extensive affiliate programs that offer tons of great products at your fingertips. 
6. Monetize Your Social Media Account
Did you know you can generate income from your social media profiles? If you have a pretty significant following, companies may pay you a pretty penny to advertise their products or services to your audience.  Initially, you may have to approach companies to sell your reach, but with enough effort and consistency, they may start coming to you!
7. Freelance Other Services
Aside from dance, what other tricks do you have up your sleeve?  If you have a skill set for web design, copy writing, social media management, photography, or other related roles, you can offer your services on sites like Fiverr or your own blog.
Want more tips and ideas like this? Click the button below, and you'll get a FREE copy of my Success Starter Kit, plus regular insight and inspiration sent directly to your inbox.
Download My Success Starter Kit
Finding WorkShaté L. Hayesamazon, how to make money as a dancer, types of dance careers, dance as a career, how do dancers make money, dance careers, get paid to dance online, how to make money dancing, get paid to dance, dance blogs, make money dancing online, how do dancers make a living, how to make money by dancing, how do dancers get paid, how to make it as a dancer, make money dancing, dancer jobs, dance for money, define dance as a career, careers in dance, dancing careers, dance performance jobs, dance auditions for non dancers, do dancers make money, do dancers make a lot of money, how to get a job as a dancer, dance career, dance blog, how to make more money, dancing, career in dance, dancing career, careers in dancing, careers for dancers, dancer career, how to make career in dance, dance as a profession, dance money, how to start a dance competition business, dance blog ideas, how to start a dance career, type of dance, can dancing be a career, will dance for money, when in doubt dance it out meaning, make money online blog, dance related careers, how to be professional dancer, making money online blog, jobs related to dance, where do dancers perform, how to make money from dancing, type 4 careers, dance jobs, types of danceComment
0 Likes
How much do dancers earn and how to become a professional - November 1, 2018
Ivan Slavinsky
Share
Comments
It is never easy, but wildly interesting.
Members of the FAM Factory dance team told Sport24 about the difference between a professional team and an amateur one, how much coaches earn and how long it takes to become a good dancer from scratch.
Our team is called FAM Factory and has been around for a very long time. We regularly perform at the largest dance championships throughout Russia, we work at major events. Our choreographer, Yevgeny Kevler, is one of the top choreographers in Russia, staged dances for "Dances" on TNT, "Dance" on Channel One, and has brought up more than one generation of dancers. Our team is diverse - students, office workers, teachers and coaches, but they all have one thing in common - an unimaginable love for dancing. nine0003
View this post on Instagram

A post shared by Evgeny Kevler (@kevbrave) on

In the dance world, the year can be conditionally divided into two seasons - spring and autumn. All this time, championships of various levels go one after another, the most "fruitful" in this regard are April and May, as well as November and December. As a rule, all groups put on a performance a month or two in advance, but it all depends on the level of training and available time for the dancers themselves.

In general, championships are a separate and very entertaining cuisine. Dancers are constantly preparing for some kind of competition, it rarely happens that you just come and hang out aimlessly. Everything is almost like in the movie "Step Up": the whole season is the process of preparing for the competition, and in the off-season, everyone either rests, or pumps, or shoots a video. nine0003

At dance championships there is always a division according to the level of training and age: children are separated from adults, beginners are separated from professionals. And within these categories, there is also style: hip-hop, ladies, contemporary.

View this post on Instagram

A post shared by F.A.M. FACTORY DANCE CREW (@fam_factory) on

Our favorite nomination is best dance show. The name speaks for itself: there are no style bindings here, the main thing is the idea and combination of styles. At some major competitions, the styles used in the show must be declared in advance, at some there are no restrictions, only creativity. Now even in some championships there is a separate Show nomination, and a separate Performance nomination. In the first case, the show should have a story and plot, in the second case, it is important who dances stronger, more powerful and cooler. And there are also solos with duets, which are not limited by styles at all, only by timing. In general, there are a lot of nominations. Beginners or people unfamiliar with dancing can get confused. But as soon as you immerse yourself in this world, everything becomes clear pretty quickly. nine0003

Refereeing at championships is always represented by top dancers: sometimes Russian, sometimes foreign, but always super authoritative. The evaluation criteria, like the judges, are also different, but they look primarily at choreography, technique, synchronism and creativity. You can earn money at good status tournaments. On average, you can get about 30 thousand per team for winning such a tournament. But it is not at all necessary that there will be prize money for winning any championship: somewhere the organizers limit themselves to cups and gifts from sponsors. nine0003

View this post on Instagram

A post shared by F.A.M. FACTORY DANCE CREW (@fam_factory) on

Nutrition

Nutrition is a matter of personal preference. Most dancers are ordinary people, so until their legs start to fall off, few people even think about nutrition and injury prevention. Many are killed in training, and few people know how to recover, they do not take care. If you don't eat normally, you may not have enough strength for the whole season. Protein and BCAAs often help out, but in reality, for some reason, few people use them. nine0003

View this post on Instagram

A post shared by Nadia Gera 🐾 (@gerandosina) on

A: Regular exercise is usually enough to stay in shape. Although, of course, you need to take care of yourself, but adults who have survived a couple of injuries or dancers who work in commerce are already thinking about this.

"Sneakers kill instantly"

As for clothes, this is a separate topic of conversation, which will take more than one hour. Firstly, the style of dance and what you dance in are very closely related. No one will go dancing popping in leggings or short shorts, twerk in sweatpants, too, you know, I don't rub, like a strip in a baseball cap. Things are, of course, very important. You can't really train in Chinese sneakers. Not even because they are uncomfortable, they just fall apart in a moment. In general, if you danced at least once in shoes, then you can say goodbye to it - it only kills if you train often and for a long time. Especially for us, jazzfunkers, because a lot of techniques are combined, the foot is actively working. And it's good for contemporary people in general: they dance barefoot in socks, and with simpler things - they put on something very wide and similar to oversized pajamas - and you are the most fashionable in the class. nine0003

Income and expenses

As for the payment for training for teams, it is similar to amateur sports sections: in many teams, participants pay a monthly fee, which includes the rent of the hall and the work of the choreographer.

View this post on Instagram

A post shared by F.A.M. FACTORY DANCE CREW (@fam_factory) on

Is it possible to make money from dancing? Of course, there is plenty of work. First, dance schools. There are now ten of them at each metro station, a novice teacher, if desired, will quickly find a job. But if you want to get into a top school as a teacher, then you need to work hard, have a name, constantly upgrade, be socially active, shoot videos and shine at the same championships. The main thing is not to be lazy. nine0003

There is also such a great thing as commerce - these are corporate parties, working with stars, large events and the like. Such projects are well paid, and it is always interesting to participate in them. We somehow opened with our show a major event of stylists - Wella Trend Vision. There was so much creativity and creativity behind the scenes that we ourselves were inspired by the most do not indulge. It was very interesting to watch all this behind-the-scenes turmoil and the process of creating images.

On March 22, 2022, by a court decision, Meta, the social networks Instagram and Facebook were recognized as an extremist organization, their activities on the territory of the Russian Federation are prohibited. nine0003

How a dancer can make more money

Skip to content

How can a dancer increase their income from teaching and where to find additional sources of income. I share proven practices and talk about the most popular mistakes that prevent a dancer from increasing earnings.

#How to increase income #Marketing for a dancer #Dance business nine0003

At the start of a career, a dance teacher needs to devote more time to work

Read more

Comment

nine0002 #How to increase income #Dance business

Private lessons usually make up the majority of the schedule. Although, if

Read more

Comment

#How to increase income #Dance business

nine0002 Recently, I told the coach how to make a schedule: how to fill out 8

Read more

Comment

#How to increase income #Dance business

nine0002

Even before the recruitment of new groups, the coach must correctly draw up a schedule.

Read more

Comment

#How to increase income #Dance business nine0003

The main question of novice teachers: how much does a trainer have in the schedule from the total

Read more

Comment

nine0002 #How to increase income #Marketing for a dancer #Dance business

Reputation is important in any profession.