How do dancers stay in shape
How Professional Dancers are Keeping Fit in Lockdown
Dancing is amazing, even in lockdown you can dance ( in your kitchen, in your living room, in your garden) and while our virtual dance school continues we love to take a look at how other professional dancers are keeping while in lockdown!
Part of the joy of dancing is the freedom of movement, which can be difficult in a cramped space. We're also missing the connection of dancing with others – this can't be helped, but it's still difficult to not be able to dance together as a group.
Professional dancers are having to find new ways of keeping their fitness levels up. To give you some inspiration, here are some of the ways they are staying fit:
Online Classes
There are a lot of resources online for keeping fit, with many professional dancers continuing their classes via livestream in the safety of their homes, just like our dance school. You can learn from the best too, with resources popping up online.
Some of the stars of Strictly Come Dancing, for example, are uploading workouts to their YouTube channels or Instagram accounts. Our favourites include Dianne Buswell, Oti Mabuse, and Janette Manrara. This Full Strength and Stretch Workout for Dancers is great, or you could try this Ballet Pilates: Dancer's Workout for Total Body Fitness video. The Royal Ballet School has also been putting out some great resources that can be practiced in the home.
Outside Exercises
Many professional dancers are making the most of our daily outdoor exercise allowance. Running, jogging, or even walking can help to keep your fitness levels up, and if you've been meaning to drag your bike out of the garage and take it for a spin, to get your fitness levels up, now is a great time.
Daily Practice
For dancers at the currently suspended Australian Ballet, practice continues on a schedule – dancers need to remain fit and healthy and to have memorized their routines in case they need to start performing again soon.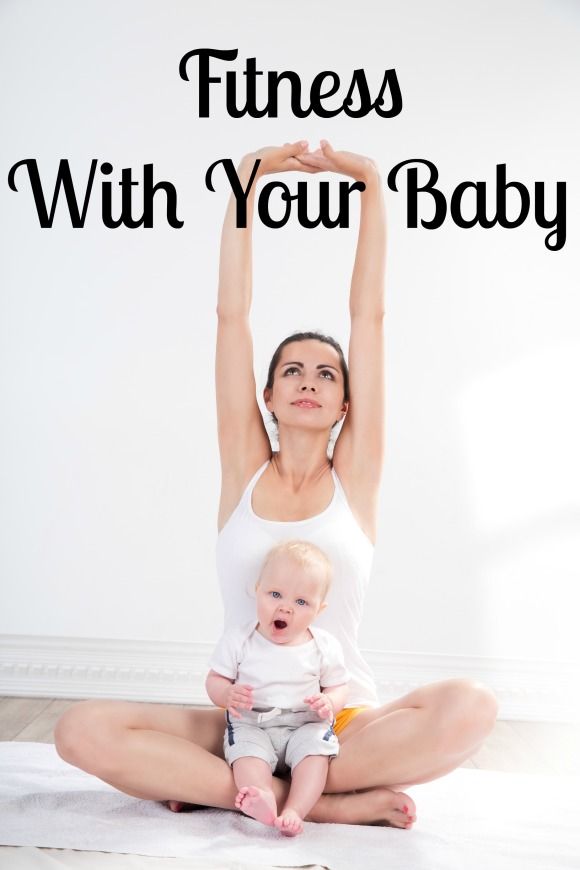 This can be incorporated into your day too. If you were midway through learning a routine, you can keep practicing at home. You could try improving an old routine, too.
For ballet dancers, you may struggle with the hard flooring of your home – it isn't ideal to dance on. In this video by CNN, ballet dancer Anna Rose O'Sullivan explains that she uses a doubled-up yoga mat to jump on – this may help if you want to avoid damaging your floors, too!
You may have to move the furniture around a bit to make the space work for you – but with a bit of practice you can adapt to your surroundings.
Yoga, Pilates, and Stretching
It is important to stay flexible. Many dancers are dusting off their yoga mats to practice at home - it's a great way to keep your mind and body strong and active. Pilates and yoga are great because they not only keep up your core strength, but they also allow you to relax your mind – which is important during these uncertain times.
We hope this has given you some inspiration to keep your dancing fitness levels up during lockdown!
How do professional dancers stay fit? A few share their secrets
We asked professional dancers what they do to stay fit when dancing is their job.
Beatrice Lopez, 25, ballroom dancer
"If you do something for long, your body gets used to it so that's why I love doing a mixture of everything," says Lopez, who's been a ballroom-dance instructor for almost 10 years. "I go to the gym six times a week and then practice for ballroom competitions over the weekend with my partner." Lopez heads out to the gym, where she runs and lifts weights at 7:30 a.m. and then teaches ballroom at Fred Astaire Dance Studio in St. Petersburg until 10:30 p.m. In the middle of the day, she manages to fit other forms of dance, like pole fitness, into her schedule. All of that, she says, is to "work out new muscles and make you work even harder."
Kymberli Nance, Tampa Bay Buccaneers cheerleader
"We practice twice a week for four hours," says Kymberli, who joined the Tampa Bay Buccaneers cheerleading team this year. "I'm big into CrossFit training, but on those days I make it my rest-and-recover days because we do so much cardio." Kymberli says her workout routine hasn't changed that much since becoming a pro cheerleader.
"I'm an avid runner so I run at least 2 miles three to four times a week, but I do a lot more stretching now. I also have a very active lifestyle so if I have any downtime, I usually go for a bike ride, take yoga, paddleboard or do a Pure Barre class."
Hunter Vance, 29, go-go dancer
"I work out literally every day because I'm drenched in sweat when I work," says Hunter Vance, a go-go dancer at Liquid in Tampa and other bars around the state, where he does four-hour dancing shifts. "I also do a one- to two-hour workout at the gym six days a week." While at gym, Vance sticks to weights, but is more focused on high repetitions than heavier dumbbells. "You can't get too big when you're a dancer," he says.
Olivia Gusti, 16, ballerina
Between classes and rehearsals, Gusti dances an average of nine hours a day, 10 months a year, as a trainee in Salt Lake City, Utah's Ballet West. "Whenever I'm off from dancing I walk about 4 miles for five days a week and do 10 minutes of ab workouts three times a week.
I also swim for about 20 minutes twice a week," says Gusti, who graduated from the Patel Conservatory in Tampa this year. "Whenever I am dancing, however, I don't do anything else. I might walk two miles a day just to stay limber, and I stretch for lengthening the muscles so I don't bulk up, and I eat as healthy as possible."
Lotus Angel, 20, St. Petersburg
"I don't really work out. When I do, I focus on my belly and arms," said Angel, who does sit-ups and squats while curling 10- to 15-pound weights about once a week. Angel works seven days a week at Mile High Club in Largo, going onstage and dancing an average of 25 times for about 10 minutes per night, which she says is a workout on its own. "For my legs I think I do enough on the pole," she says.
The perfect body to dance • Episode transcript • Arzamas
You have Javascript disabled. Please change your browser settings.
CourseWhat is modern danceAudio lecturesMaterials
Contents of the fifth lecture from Irina Sirotkina's course "What is modern dance"
At the II International Congress of Dance Researchers (CORD), which took place in 1969, one report turned all the then ideas about dance upside down.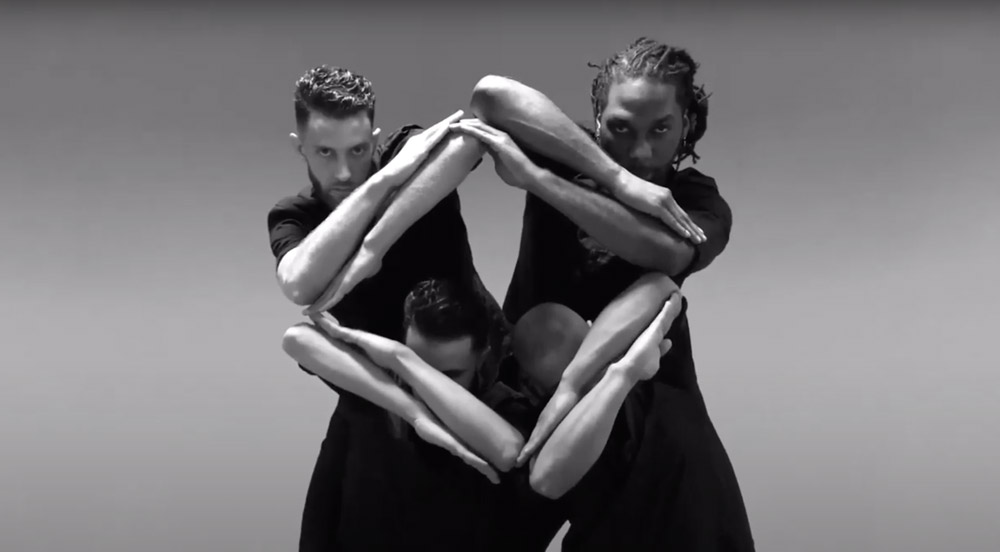 The report was titled provocatively: "The anthropologist looks at ballet as a form of ethnic dance." Western anthropologists called "ethnic" all forms of non-Western folk art. The report was written by anthropologist Joan Kealiinohomoku. She argued that the word "ethnic" is simply a label that means "their" dance, as opposed to "ours". Why not look at "our" dance, including ballet, as a product of some ethnic group, culture and era? After all, this type of dance also has its own history.
Ballet appeared in the 16th century at the royal and princely courts of Italy and France. The very word baletto meant "little ball", that is, the first ballets were staged dance numbers that opened aristocratic balls. In the first ballets, courtiers and first persons, rulers danced - for example, King Louis XIV received the name "Sun King" because he played the role of the Sun in a ballet where other characters were heavenly bodies. And in the next two centuries, ballet remained an aristocratic entertainment, to which only a few had access: boxes in the theater were sold out by subscription for the whole season by several of the richest and most noble families, there were almost no tickets for free sale (by the way, now with the historical building of the Bolshoi Theater we almost brought back the practice).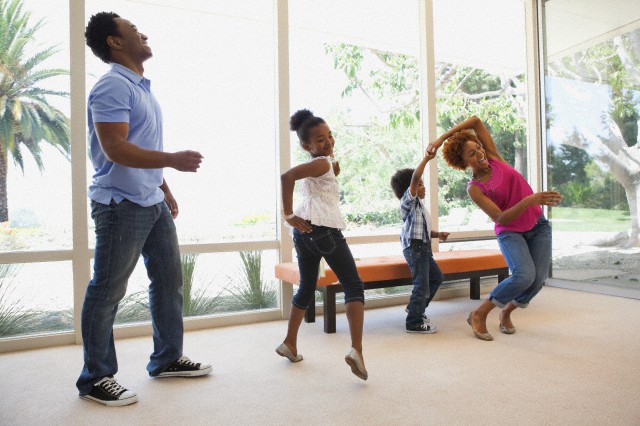 But if ballet is a dance that belongs to the Western European culture of a certain epoch - modern times - then it cannot be the highest stage in the development of the universal art of dance, dance in general. We agree that ballet is just one of the varieties of this art. And therefore, the methods of teaching him - the classical exercise and the ballet barre - are also not universal. Dancers can be trained in many ways, and the dancing body does not have to be "like a ballerina". Only one thing remains indisputable: what kind of dance is not to be taught, this process takes time and effort. The preparation of a modern dancer is long and difficult. A student studies for several hours a day, six days a week for eight to ten years. His training is designed to make the body different - danceable, bringing it closer to a certain aesthetic ideal. Or, as Rudolf Laban said, the dancer "learns his body."
Achievement of mastery causes a brief moment of ecstasy, which, however, quickly passes, as the dancer sees that the ideal is still far away.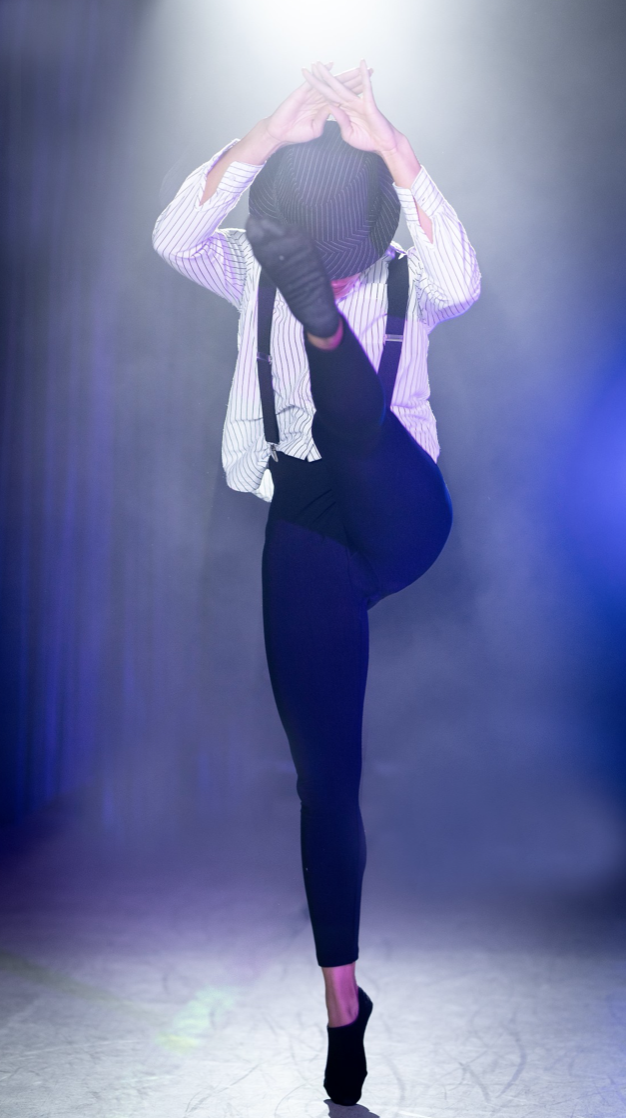 Training, writes American researcher Susan Foster, creates two bodies: one is tangible, the other is ideal. That is, the aesthetic ideal inherent in a certain type of dance.
Since each style has its own bodily ideal and its own requirements for the body and movements, in ballet, in Isadora Duncan, in modern dance or in contact improvisation, the dance body is different. Let's see how these bodies differ.
The ballet body is light, its forms are linear, the movements are fast, precise, strong, rhythmic and performed as if without effort. The impression of lightness, weightlessness is achieved by climbing on the fingers, high jumps and thanks to the invention of pointe shoes. The ballet body has strong legs with underdeveloped arm musculature and a frontal unfolding - a legacy of the Baroque theater with its narrow stage and gallant manners of the dancers, always facing the audience full face. The ballet class is characterized by the use of mirrors, which, on the one hand, encourage the narcissism of the dancers, and on the other hand, remind them of the inadequacy or lack of ballet of their bodies.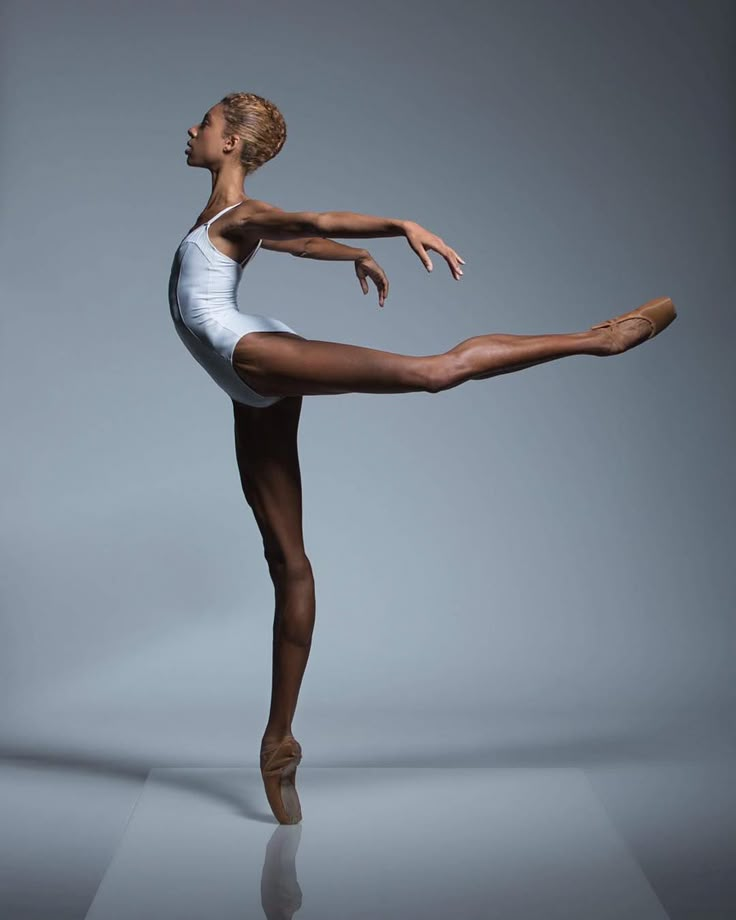 Partly because the ideal body measurements and the criteria for evaluating movements in ballet are clearly defined and codified, the competition between dancers is unusually serious. The aesthetic ideal, based on the classical idea of ​​beauty, leaves no alternative to dancers: failure in ballet is equated to the impossibility of dancing professionally at all.
Training not only constructs the body, but also helps to create an expressive, expressive "I" of the dancer, cultivates his artistic personality. In free dance, physique is given less importance than in ballet. Much more important is the emotional involvement in the dance, which is achieved, among other things, through music (the Duncanists even have an expression "listening to music with the body"). In Duncan's dance, the impression of lightness is created by other means - in particular, due to the connection of movements with breathing. The source of movement is in the area of ​​the solar plexus - closer to the heart and lungs.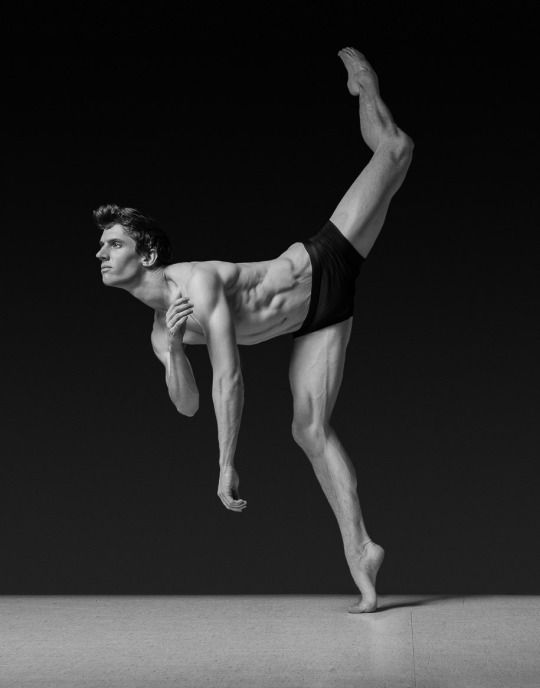 The movement initiated by the breath is transmitted to other parts of the body, creating the impression of softness, continuity, fluidity. Breathing is not only a technique of Duncan's body, but also an important symbol, for it links the microcosm with the macrocosm, the human body with the universe. Thus, the dance body is also a certain philosophy, the values ​​of which determine the contours of the body, the nature of its movements and the features of the expressive "I" of the dancer.
In modern dance the body is strong and athletic. In this style, created by the American Martha Graham in the 1920s and 30s, the body is flexible, trained, capable of solving complex dramatic tasks and tasks of self-expression. With her dance, Graham broke the stereotype according to which a woman's movements are smooth and rounded, in contrast to the powerful rectilinear gestures of men. Smooth and rounded movements were also preferred by Duncan, in full accordance with the Art Nouveau aesthetics, with the favorite organic images of plants and waves.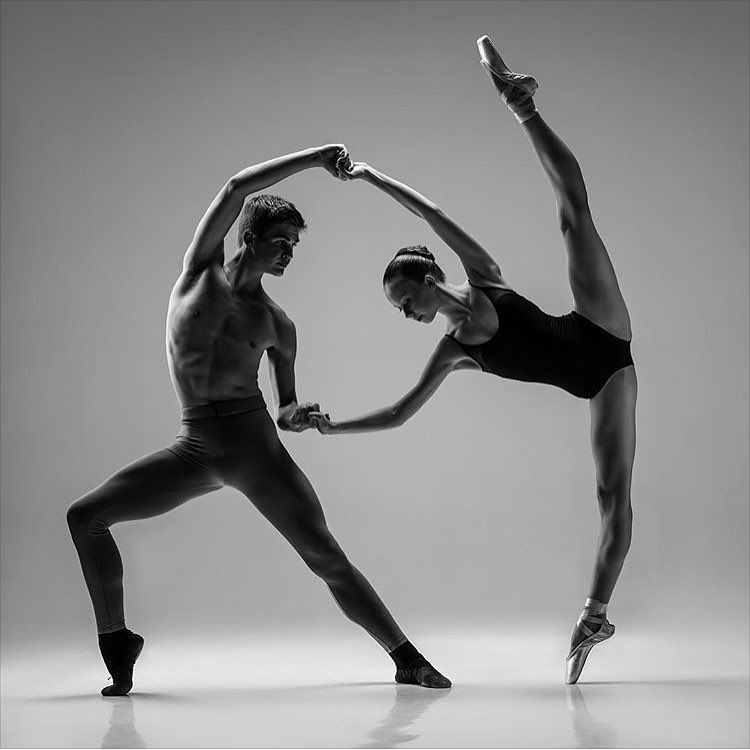 Graham stated that she "doesn't want to be a tree or a flower or a wave". She valued qualities that were considered masculine - energy and strength, she wanted to see the dancers of her troupe not as graceful little elves, but as earthly women - strong, full of passions and desires. Once she even declared that she would not tolerate virgins in her company. She herself did not want to have children, believing that any movement begins with a push coming from the pelvic area, and a nulliparous woman has more energy. She built her movement on the change of compression and release (contraction - release), which was supposed to emphasize the connection between inner experience and external physical action - the drama of the body.
Contact improvisation, which was created in the 1970s by Steve Paxton and Nancy Stark Smith, also has its own kind of dance body. like free dance, contact improvisation is based on the Rousseauist idea that the body has its own intellect, or "wisdom." In everyday life, the "wisdom of the body" is crushed by the weight of conventions and habits, but will manifest itself as soon as the body is released.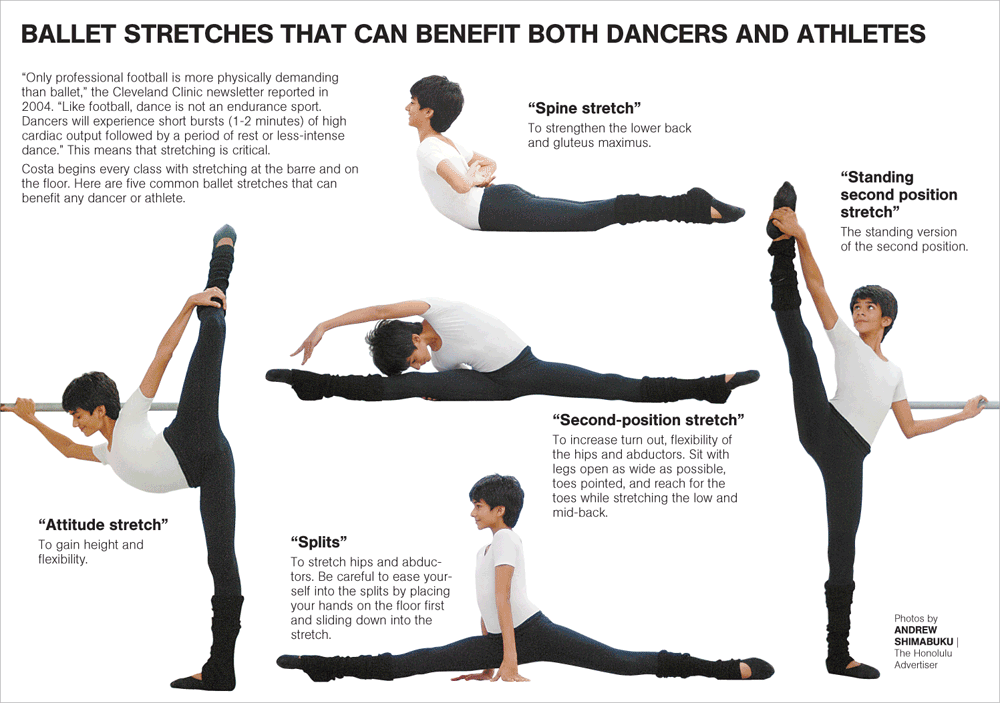 In contact improvisation, the body is given a paradoxical freedom - it is allowed to be nothing more than a physical mass with purely physical characteristics: weight, heaviness, inertia. Like Duncanists, Contactees value the spontaneity and creativity of the dancers themselves, and consider directing and choreography to be "dance's worst enemy." Their sessions therefore often turn into an informal session - which, like in jazz, is called a jam session - where everyone improvises and learns from each other. Important terms are such concepts as "give" and "take weight", "give support", indicating that the body is still not completely reduced to physical mass and that such psychological qualities as trust play a large role in contact improvisation. role. as in Duncan's class, there are no mirrors at the jam session of contacts - the dancer's attention should be focused not on the external form, but on internal sensations.
Another type of dance body, the jazz body, was brought to Europe by African-American Josephine Baker.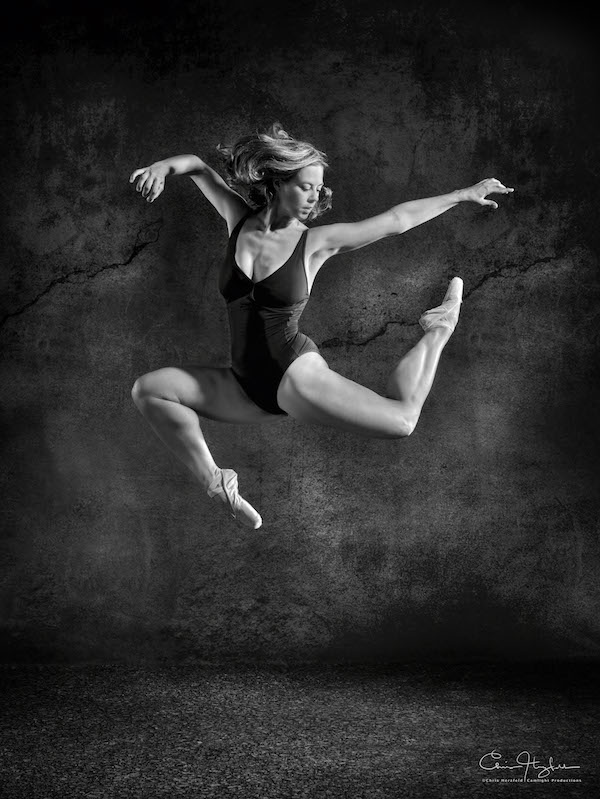 In jazz dance, the center of gravity is shifted down, as if to say that the gods live on earth; the body seems to lose its integrity - its different parts make movements independently of each other. energy and tempo are characteristic of jazz music, dynamics and mobility are characteristic of a jazz body. The dancer's neck and pelvis are especially mobile. Josephine dared to do what even the free Isadora Duncan had not dared to do before: she freed her hips. The accompaniment for the rotation of her hips was a skirt made of a bunch of bananas - the trademark of the "black Venus".
Banana Dance performed by Josephine Baker. 1920s
Another type of non-Western dance body is the butoh dance body. Butoh originated in Japan after World War II, after the atomic bombings of Hiroshima and Nagasaki. Butoh founders Tatsumi Hijikata and Kazuo Ohno used this tragic experience to create a new movement system based on traditional Japanese noh and kabuki theaters - a kind of Japanese "free dance".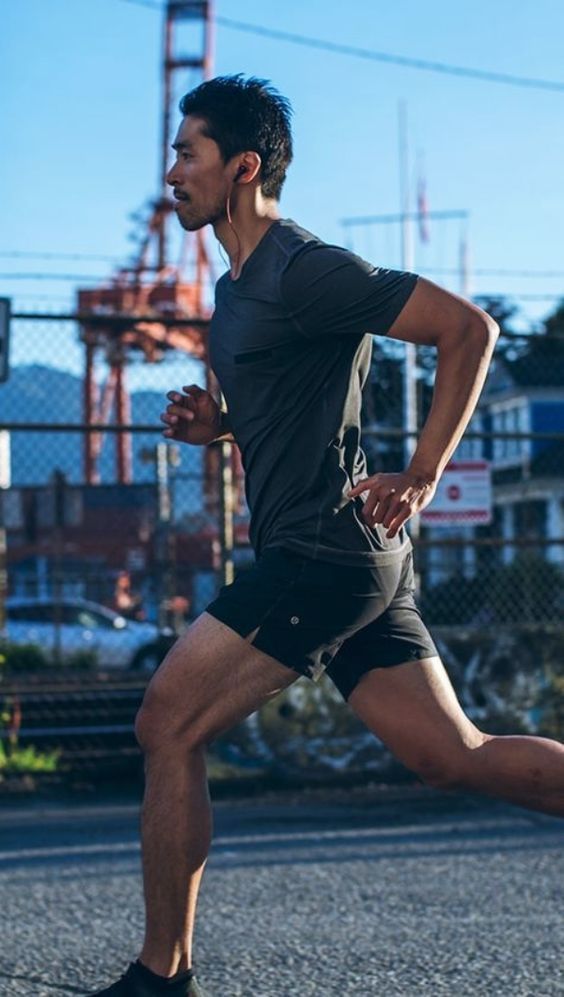 But unlike the cheerful Isadora, they showed a sick, decaying body, even monstrous, monstrous. In the body of butoh, the center of gravity is low, as in African dance and martial arts. The movements are sometimes slow, sometimes deliberately sharp, explosive. for this, a special technique is used, when the movement is carried out as if without involving the main muscles, due to the bone levers of the skeleton. Butoh bears the stamp of German expressionism: we can recall, for example, the famous "Dance of the Witch" by Laban's student Mary Wigman. At one time, Wigman herself and other dancers and actors of her generation were noticeably influenced by Japanese, Indian and other theater from the East.
The Story of Smallpox Part 2 by Tatsumi Hijikata. 1972
In conclusion, let's ask the question: can the body be universal, neutral in relation to a certain technique, to style, to training? That is, not to belong to any particular style, but simply to be well trained and distanced from personal preferences, your "I".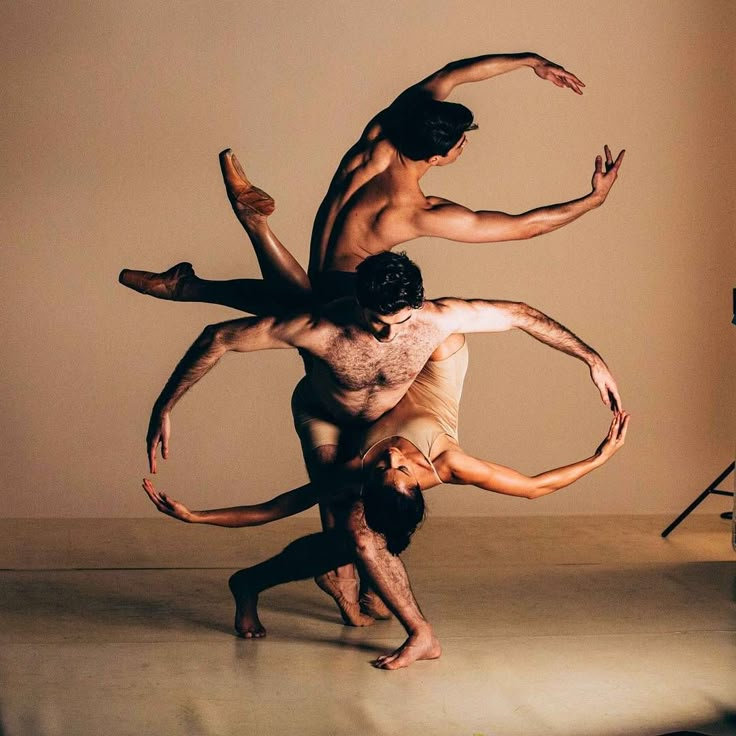 This is the so-called "hired body", which can hire, invite any choreographer for various tasks. Some argue that this is the body in ballroom dancing or some modern choreographers like Mark Morris. The question of the "hired", universal body continues the conversation about the universals of dance, which we started earlier. To me, the statement about the existence of a universal dance body seems to contradict our first thesis: that a specific body is characteristic of each direction of dance. My own informants with whom I spoke, dancers and experts in the field of dance, were unanimous in their opinion that a learned, shaped body in a certain style will never show better results in another style: the ballet body will not excel in butoh dance, Duncan's - in jazz. One thing is clear: the standardization of the body is the result of commercial relationships in dance. Such standardization facilitates the transition of a dancer from one company to another, but, it seems to me, reduces the expressiveness of movements.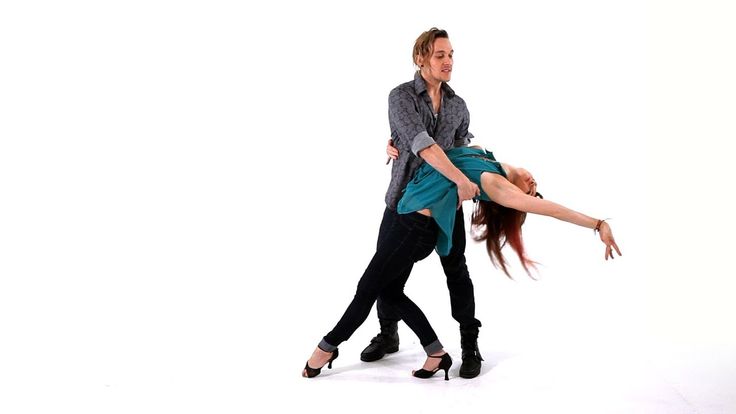 Speaking of different body types, let us finally remember about gender - but not too seriously. Cross-gender dressing of a man into a woman and vice versa are known. So, in the dance performance "Groosland" by the French choreographer Maga Maren, the performers - both women and men - are dressed in doll costumes that depict an impressive view of naked women. Such giant dancing pink women. But some of them move like women and others like men. Part of the comic effect comes from the fact that the viewer only guesses after a while which of the performers is the dancer and which is the dancer. It's really funny - you can see for yourself:
Ballet "Groosland" to the music of the Brandenburg Concertos by Johann Sebastian Bach. Choreography by Magi Maren. 1980–90s
More to read:
Graham M. Memory of blood.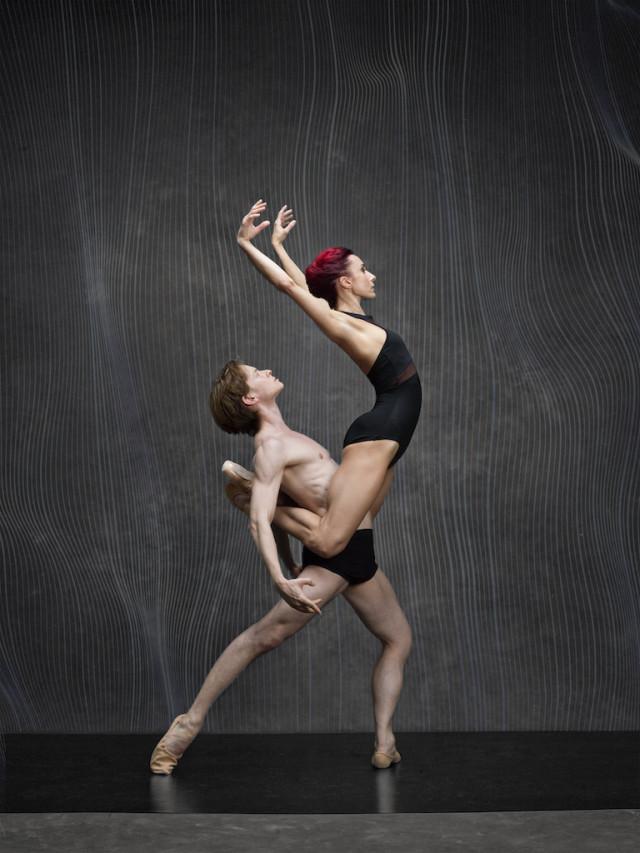 Autobiography. M., 2017.
Krasovskaya V. M. Western European Ballet Theatre. History essays. The era of Noverre. St. Petersburg, 2008.
Foster S. L. Dancing Bodies. Meaning in Motion: New Cultural Studies of Dance. Durham and London, 1997.
Contemporary dance. Theatre. No. 20. 2014.
Radio Arzamas Diaghilev: Russia is Asia
We analyze the position of the great producer in the new episode of the podcast
"Why did I see this?"
Do you want to know everything?
Subscribe to our newsletter, you'll love it. We promise to write rarely and to the point
Courses
All courses
Special projects
Audio lectures
10 minutes
1/7
What is dance? and kinesiology and how the attitude to the body changed at the beginning of the 20th century
16 minutes
2/7
Dance as a philosophy
0004
Reading by Irina Sirotkina
Why Nietzsche's God must dance and how the choreographers talked about loneliness, the future of mankind and the causes of the First World War
13 minutes
3/7
what is the utopia of ecstatic dancing and what is dangerous about the undisciplined body
Reads by Irina Sirotkina
0004
13 minutes
4/7
Dance: element or art?
Why teach natural movements, how to make a dancer a "non-human" being and what do pointe shoes and bio-prostheses have in common
Reading Irina Sirotkina
minutes
5/7
How dance affects the viewer
Where does dexterity come from, what is the attraction of acrobatics and why is it more interesting to watch dance if you have tried dancing yourself 914 minutes why Martha Graham would not tolerate virgins in her troupe and is it possible to be able to dance everything
Reads Irina Sirotkina
How does a ballet body differ from a jazz one, why Martha Graham would not tolerate virgins in her troupe and is it possible to be able to dance everything
12 minutes
7/7
Dance as desire
What ordinary movements of an untrained body can tell about, what shocked the audience in Isadora Duncan and why dance is a desire machine
Reads What ordinary movements can tell about 9003 movements of the untrained body that shocked the audience in Isadora Duncan and why dance is a desire machine
Materials
9 languages ​​of modern dance
How to recognize Pina Bausch, George Balanchine and other choreographers by several movements
What was danced in the 20th century
The most fashionable dances of salons and discos and the most daring choreographic phenomena in 100 years
The history of modern dance in 31 productions
Ballets, plays and performances that changed the idea of ​​ballet
Distinguish: 90 Test3 from opera
Find among the photographs not Giselle, not The Nutcracker or Swan Lake
10 images of modern dance in pop culture
What Madonna, Andy Warhol and Charlie Chaplin borrowed from the main choreographers of the 20th century
The desire to learn to dance is natural and logical in the modern world.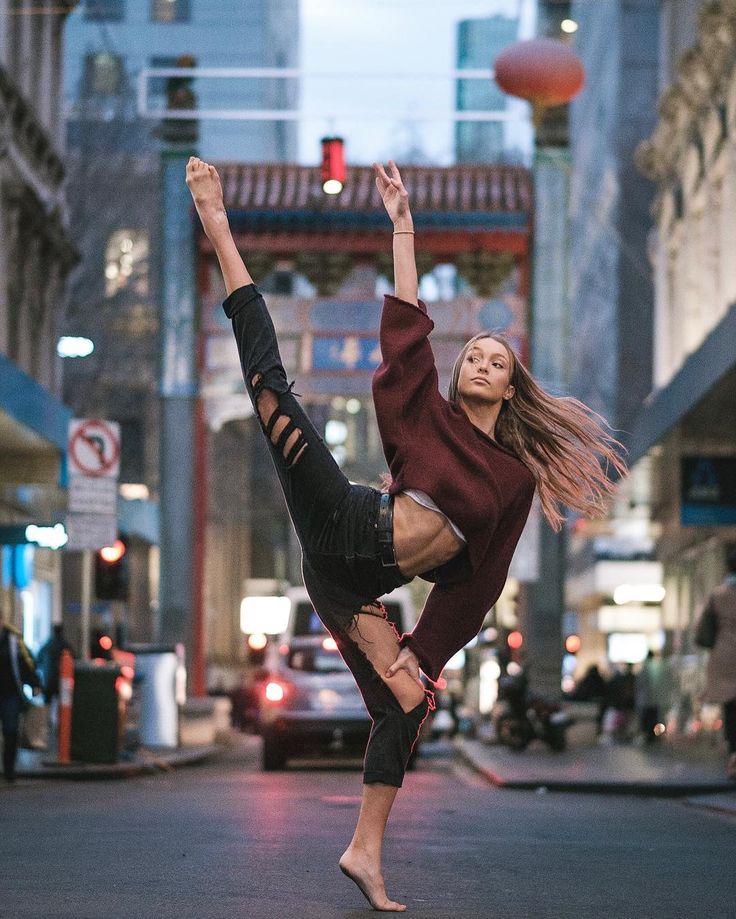 You can list the reasons, starting with obvious and popular pragmatic desires, for example, to start moving or losing weight, ending with unconscious and even existential ones.
This is due to the fact that dances are at the subtle intersection of the inner and outer worlds, physical and spiritual. Above this, music becomes a driver that cannot leave anyone indifferent.
In dancing there is magic inside a person, which is not always noticeable when observed from the side. At the initial stage, it is the external picture that attracts to dances, and sometimes repels, as it seems too frivolous and superficial.
But there are even stronger obstacles that stop many people from starting dance lessons. These illusions and delusions roam the minds of the majority, and are often afraid to ask about them directly, or they ask the question about it so often that they are no longer ready to hear an honest direct answer. I will try to do it in this article.
There are many examples of contemporary dance instructors sharing their thoughts about not expecting to be in the dance industry.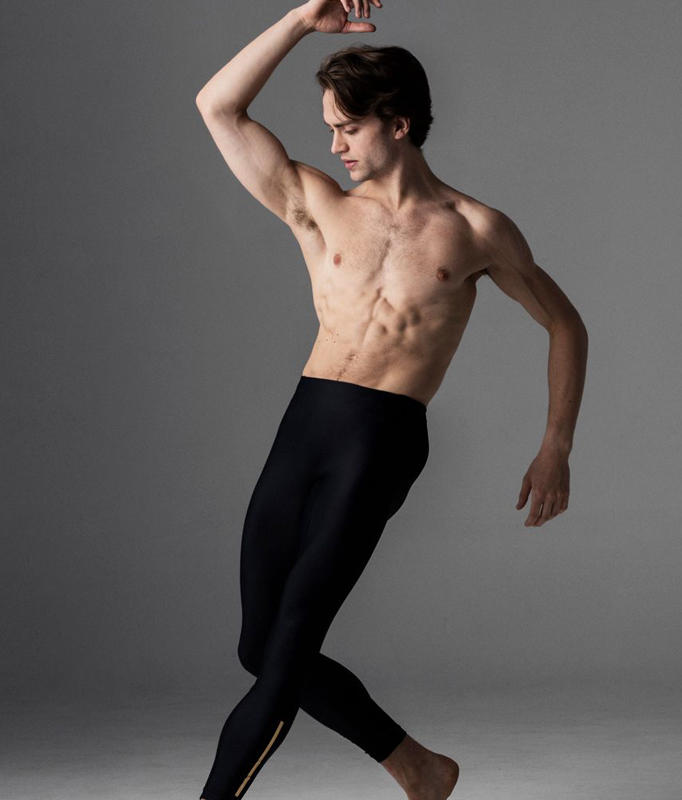 Once upon a time there was a man and was engaged in adult, serious business. Sometimes even very serious. A person could have children and even grandchildren. I saw dances only on stage or on TV. For reasons unknown to himself, he ended up in dances. At first, everything seemed like entertainment and a useful pastime. But time has passed, and a person catches himself thinking that he thinks about dancing not just every day, but really all the time. A couple of years pass, and he already becomes a teacher or organizer of some event.
A similar path can start at 15 or 55 years old. The only difference will be in the self-perception of the starting stage, that it's too late to dance. In fact, for each age there is its own dance direction, which can reveal it to the greatest extent at this stage. Hip-hop or breaking is closer to children and teenagers, and Argentine tango is closer to adults. It's never too late to start dancing. You need to make the right choice of dance style based on several parameters: age, gender, music, goal.
There is a dance direction for any arrangement.
Misconception 2: men don't dance
Our culture has a number of restrictions related to dancing. Most of these causes are psychological and lie outside the realm of rational reasoning.
First, in our culture, in principle, dancing for pleasure or self-expression appeared relatively recently. 20-30 years ago dance clubs were only for children. To start dancing even in adolescence was considered exotic.
Secondly, the aesthetics of the body in our country for men is not in the focus of attention. In general, this can be attributed to the fact that Russian men try hard not to draw attention to their appearance and clothing. Men in our country use other tools for this.
Third, dancing is associated with entertainment and alcohol. If a man feels serious and respectable, then he either does not have time or desire for this.
Nowadays the general cultural background has changed and the result is that men are learning to dance.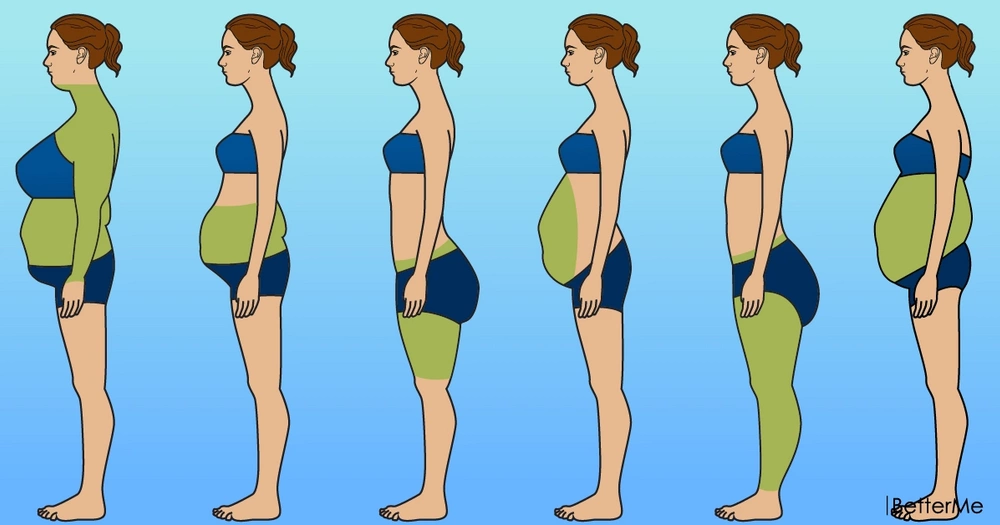 It becomes as much a sign of masculinity as clothing, hair or beard.
Unfortunately, many misconceptions remain even among those who have already started dancing. Dance teachers do not always pay attention to this, as it seems to them that this is a matter of course.
Fallacy 3: special training is needed
For an outside observer, there is always a cognitive dissonance about what dance is. What he sees on the big stage in the form of a show with sweeping movements and splits is obviously dancing. Breakers doing unimaginable elements in the air and on their hands, competing with each other, also seem to be dancing. Pensioners in the park waltz. Dancing again, but for some reason everyone is so different. How to understand that this is a dance, and what physical criteria should be in the body.
In fact, any self-expression through the body to music can be attributed to dance. There are a number of reservations, but they are not essential.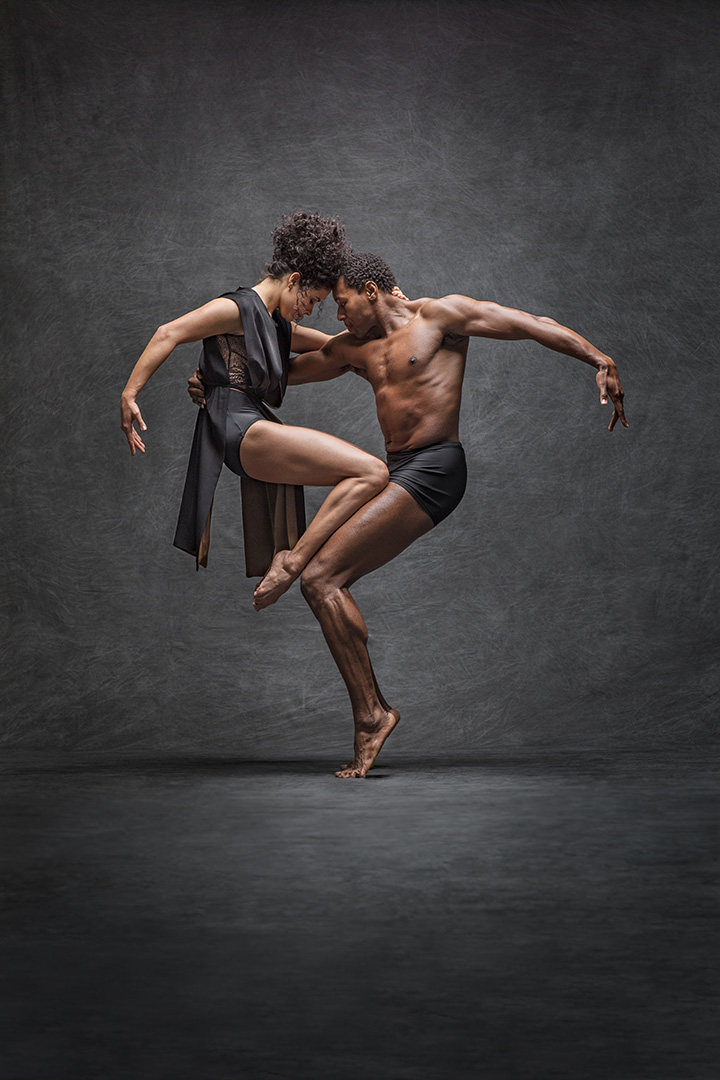 For self-expression, a person uses the set of plastics that he has. Subtlety and technique do not depend on extreme ways of self-expression, and it often happens that splits and somersaults interfere with a meaningful dance. The development of plasticity and the expansion of the body's capabilities are part of the preparation of a dancer, but not an end in itself.
Fallacy 4: You must learn to dance in pairs
In couple dancing, the final learning outcome is that the couple dances at a party. It would seem that you should always train together to get the desired result. This is not true. Let's take an example from boxing. An indicator of a boxer's skill is a fight with an opponent, but this does not mean that he constantly has to fight. Also, the ability to dance is built on the possession of one's own body and the ability to interact.
The skill of the teacher is the correct selection of methods so that the student masters the skill.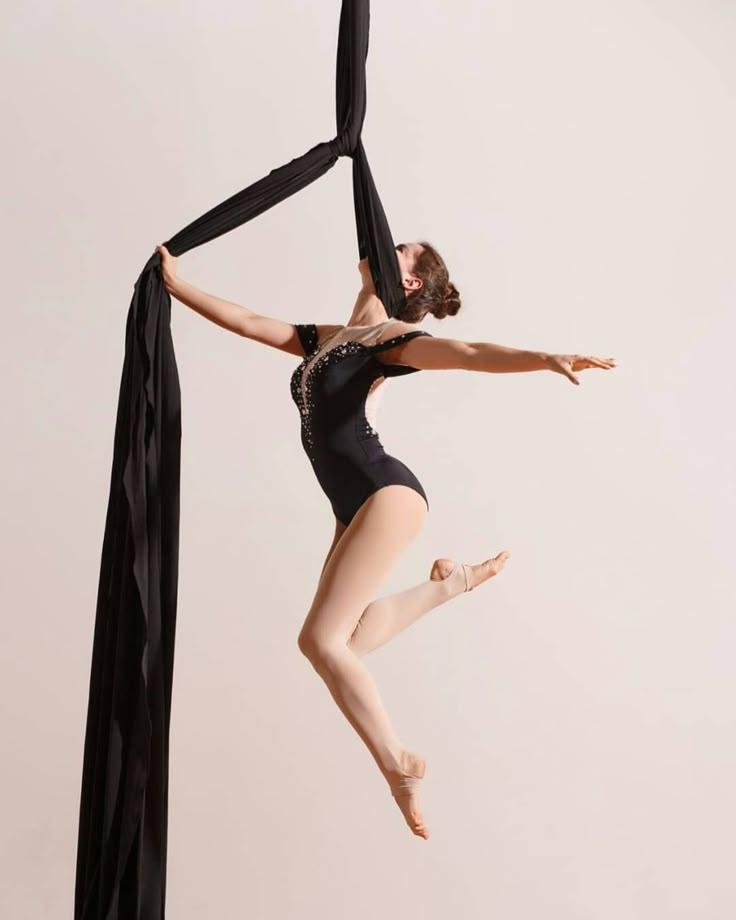 Based on the skill, you can engage in creativity and self-expression in dance. Not everyone knows, but it is no coincidence that almost all social dance dancers have a serious dance background, which is based on the development of individual techniques.
The same can be attributed to the interaction in a pair. The ability to separate in oneself the one who leads and the one who follows the lead is impossible within the framework of studying the sequence of movements in pairs. For this, there are special exercises that make the skill more versatile. For this, the presence of a permanent couple is not necessary, as well as the regular presence of a partner in general.
IMPORTANT! You can't experiment at a party, and everything should be in its place there: men dance with women.
Getting rid of illusions is a complex internal process. If you leave them to yourself, you can even get the opposite result.
Misconception 5: plastique and stretching are mandatory attributes of dance
Much depends on the genre of dance that you want to master.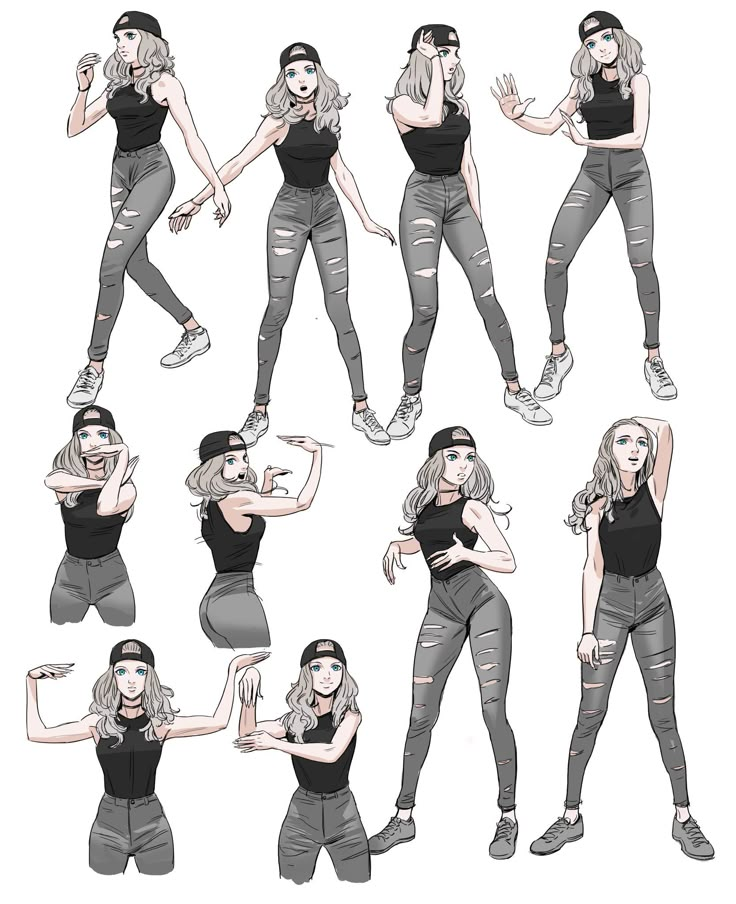 In previous articles, I have already mentioned that different dance styles are suitable for different ages. It is appropriate to dance hip-hop in adolescence or youth, Argentine tango is a more adult dance, it is important to enter classical choreography at a young age.
The degree of necessary plasticity and sensitivity to the dance direction also correlates. For example, breaking requires great physical effort and dexterity. Elements are built on acrobatics and high speed of execution. Who are they more suitable for? Obviously young people.
There is a lot of interaction in salsa. It is necessary to feel the partner subtly, to be able to show a variety of figures and elements. Twine or acrobatics are completely inappropriate here. However, a variety of ways to show oneself are required. Accordingly, the dance is youthful, but not at all childish.
The older the dance, the less stretching or acrobatics is required. The main emphasis is on the quality of technology, the variety of ideas and the ability to show plasticity.
Misconception 6: Mirrors are necessary for learning
There is a set of instruments that dancers use to learn how to dance. The fact is that the dancer needs to receive feedback on how his movements look from the side. It is impossible to dance and see yourself from the side at the same time. The most common tool is a mirror. But not the only one.
Like any auxiliary tool, mirrors have both positive and negative effects. The positive is that they can receive feedback in real time and technically it is not very difficult. The downside can be dependence on mirrors. A situation where a dancer cannot capture the feeling of dancing, such as on stage or at a party. For these purposes, you can use, among other things, video filming or proper preparation.
In many countries in Latin America, dance classrooms are not equipped with mirrors. Classes are held in bars or large halls. The dancers initially form the skill of focusing on the inner sensation, and not the habit of looking for their reflection in the mirror with their eyes.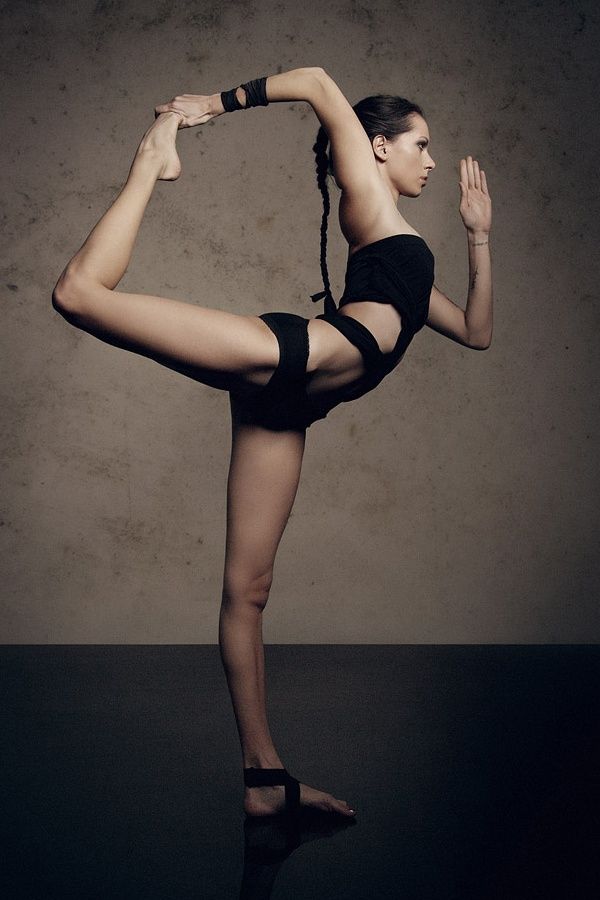 Misconception 7: there is a lot of obsceneness in dancing
A common question from novice dancers who are taking their first steps in more contact couple dances is "in order to dance cool, there must be passion inside the couple?". I immediately answer that no, not necessarily. Kizomba, bachata and Argentine tango attract many with their close contact. Like any other contact in our everyday life, in dances, contact can be different. We hug friends, parents, children. These hugs can wear many different shades. Sexual overtones are one of many.
The culture of dance also includes the boundaries of what is acceptable. A compliment from a well-mannered person is different from a statement about female sexuality by a gopnik. Usually, those who study at a dance school already have an idea of ​​what boundaries should not be crossed. A good dance from a technical point of view will never look vulgar or vulgar.
Dancers always have a choice about the boundaries of contact.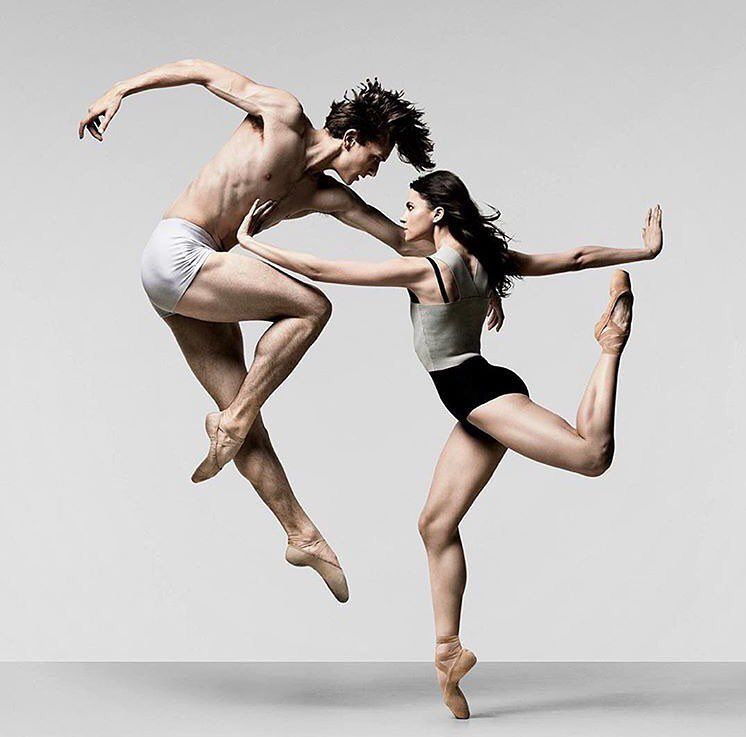 Most prefer to leave a good impression of themselves, as word spreads just as fast in the dance world.
Misconception 8: the best dancers are the bearers of culture
Even the very question of the origin of this or that dance can be paradoxical and ambiguous, especially when it comes to its development and performance.
For example, the Viennese waltz did not originate in Vienna, but in Germany. Salsa has its main roots in the USA, not in Cuba. The famous Greek folk dance sirtaki was invented for the film "Zorba the Greek" and appeared only in 1964.
The same can be attributed to the development of modern dance styles. Korea is known for its world-leading break dancers. People go to Turkey for Argentine tango, Spain is strong with excellent salsa and bachata dancers, in Egypt, Russians are considered the best belly-dance performers.
A good dance is based on quality training and diligence. Skin color, place of birth and age are secondary.
Exotic appearance, unfortunately, is often a reason to be more superficial about one's own professional development. This becomes the reason for the low level of teaching among the bearers of culture. I am sure that few readers of this post will be ready to conduct a master class in Russian folk dance outside of Russia.
The mastery of mastering and teaching a particular style does not depend on the dancer's homeland. And "they absorbed the dance with their mother's milk" is nothing more than a common misconception.
Misconception 9: You have to know a lot of moves to learn how to dance
Focusing on learning a lot of moves often detracts from the essence of dance. Of course, the sequence of figures is important. Especially at the start. Over time, the dancer should have an understanding of how movements can be generated independently. Accordingly, instead of memorizing millions of figures, you can understand how to create them.
From every system of improvisation that a dancer can use as an instrument, dozens, hundreds or thousands of variations are derived.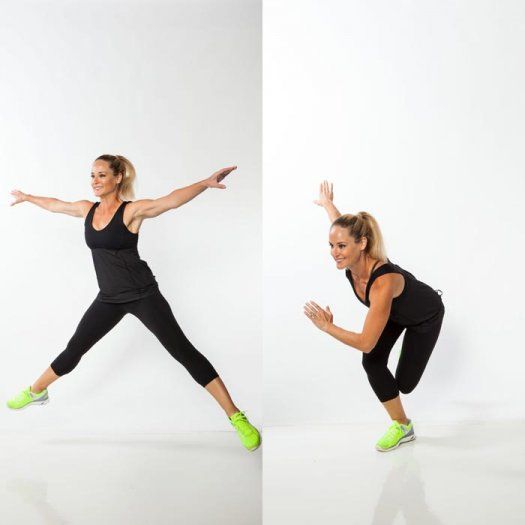 This frees the head from trying to reproduce the exact sequence and definitely adds freedom in the performance of the dance.
The huge theme of musicality can be attributed to the same question. Not every pre-conceived or learned sequence will fit specific music. The dance should give freedom, and not drive the dancer into the shell of the ropes.
Misconception 10: dancing is homosexual
The unusually high attention to the body and the flair from stories about professional ballet led to the spread of this myth, among other things. Unfortunately, such an idea still exists in the minds of our fellow citizens.
The dance industry is now very broad and is represented by many dance styles. Some of them can even be called homophobic. Dances reflect the general attitude to the world and it is different depending on the life position and worldview of a person.
In many dances there is contact between the dancers. In Russia, dance contact between men has always been perceived very intensely.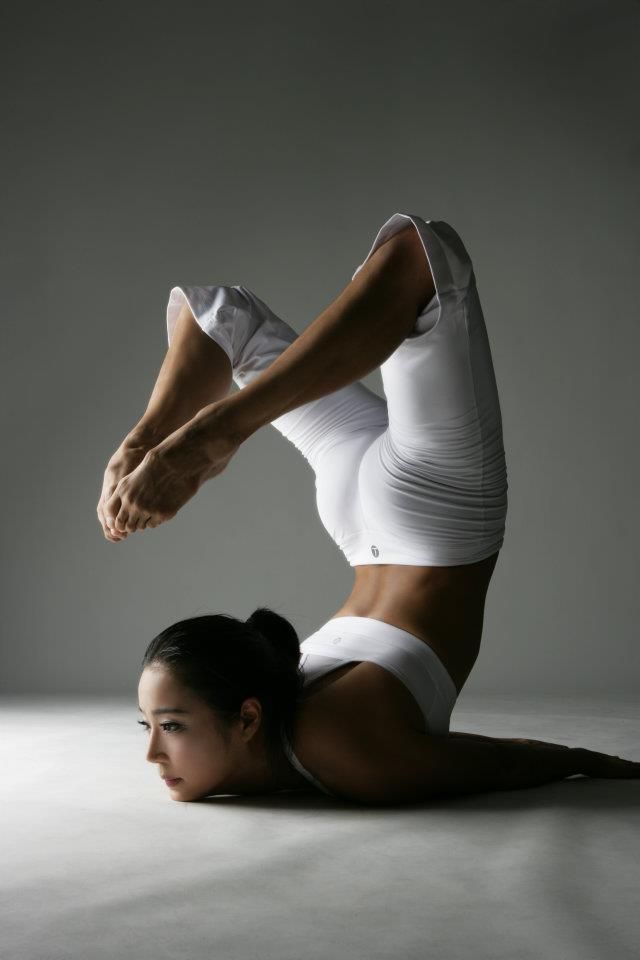 In most other countries it is different. An example of the fact that this tension is associated only with the dance theme and does not apply to other areas is, for example, wrestling. When practicing techniques, men are in much closer contact with each other. Sometimes lying on the floor and holding each other tightly. The historical roots of Greco-Roman wrestling are also ambiguous from a sexual point of view. But in our country, unlike dance, they are perceived as acceptable and brutal.
Dance, like the culture of speech, makes a modern person more successful and self-confident. The ability to control one's body, tune in to another person and the ability to be aesthetic in the plasticity of movement is valuable in the modern world. If we add here the pleasure of the process and the availability of dance as such, then the possibilities of this activity can hardly be overestimated.
It's sad when interested people are stopped by prejudices and myths that have nothing to do with dancing.