Free how to dance
How To Freestyle Dance For Beginners
The following freestyle dance moves will teach you how to freestyle dance to any popular song or beat. Free style dancing is very interpretative. However, it is a good idea to learn some fundamental steps to start with before you can really personalize it and add your styling to it. The most important thing is to keep a base timing and tempo.
1st Freestyle Dance Move: Simple moves for party dancing
in this video the dancer explains how to use a very simple move to freestyle dance at any party or club.

---
Want more? Get the full course:
7 Day Dance Floor Crash Course – For beginners
Learn how to dance easily with moves that you can use at clubs, parties and weddings. This course is perfect for absolute beginners who want to look "natural" on the dance floor.
This video course has 7 modules with +3 hours of video instruction. Delivered through instant downloads.
Learn more & Buy it here (Click here)
---
2nd Freestyle Dance Move: Step touch variation
Step touch is one of the most iconic and simple dance moves out there. In this video Brian shows you how to do a variation of that same step that you can use when dancing freestyle.

---
Want more? Get the full 7-Day Dance Floor Crash Course:
Buy it here (Click here)
---
3rd Freestyling dance video lesson – Robot dance:
In this freestyle video lesson you will learn how to do cool robot moves – using popping and locking technique. The key is to do simple everyday things in a "robotic" way. Impress your friends with your new moves:

Want more? Get the full Course:
The Ultimate Popping Dance Course (Beginner to Advanced)
Learn how to dance popping and locking with step by step video lessons. You will learn hits/popping, waving, robotics, gliding, vibrating, slow motion effects and more. Become the freestyler you always wanted to be and impress your friends with your dance moves. Includes 3+ hours of video lessons. You can download it instantly or stream it online here.
Learn more & Buy it here (Click here)
---
How to freestyle dance tips:
1. Find the beat of the song first. Once you found the beat, just start nodding your head to it or stomp your foot to it. From there you can add moves.
2. Don't be afraid to try new movements. You got try in order to learn! Try stomping to the beat, how about a wave on some part of music where it fits, it can be anything.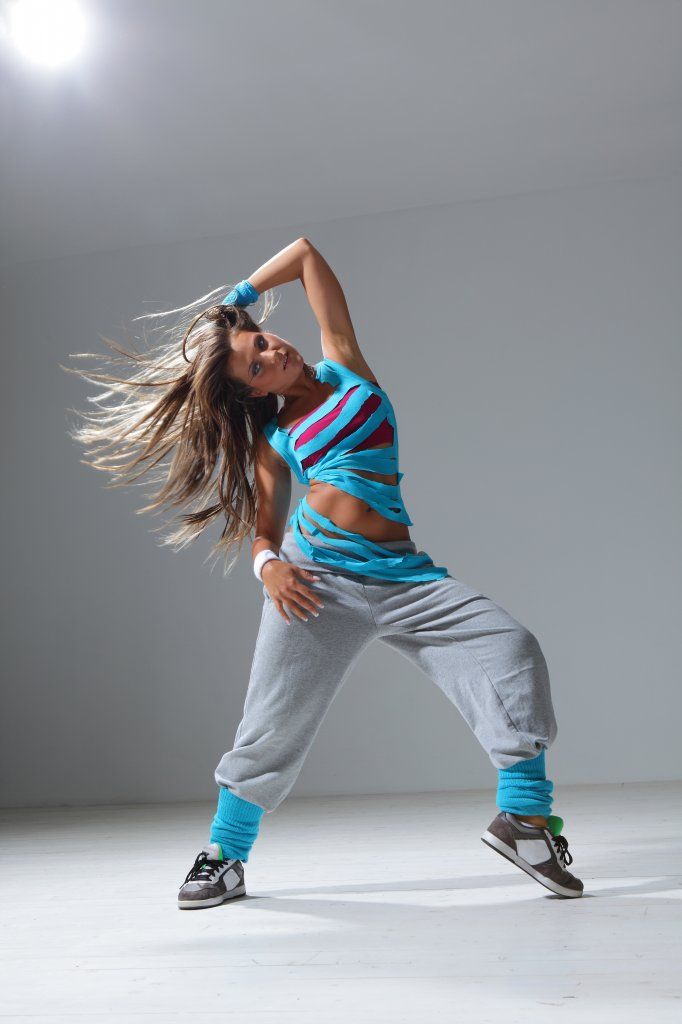 Just give it a go.
3. Learn many different style of dancing – The more variety of dance steps you know, the more moves you will have for your free style. Learn how to dance hip hop and study some Tap dance steps to broaden your knowledge.
Did you like it? Please leave a comment below and share with your friends.
More dance lessons?
Online dance classes
Hip Hop dance videos
How to breakdance lessons
Ballroom dance steps
How to dance in parties and clubs
Ballet dance dictionary
Country dance online
10 Free Online Dance Classes to Take from Home!
Want to take a dance class from home? We've rounded up some of our top recommendations for free dance classes you can take online right now!
UPDATED: July 2022
---
American Ballet Theatre
As part of its online programming, during the start of the pandemic, ABT began offering virtual classes on YouTube. The ABTots series is geared toward ages 2-4, while ABT Primary aims to teach kids aged 5-8.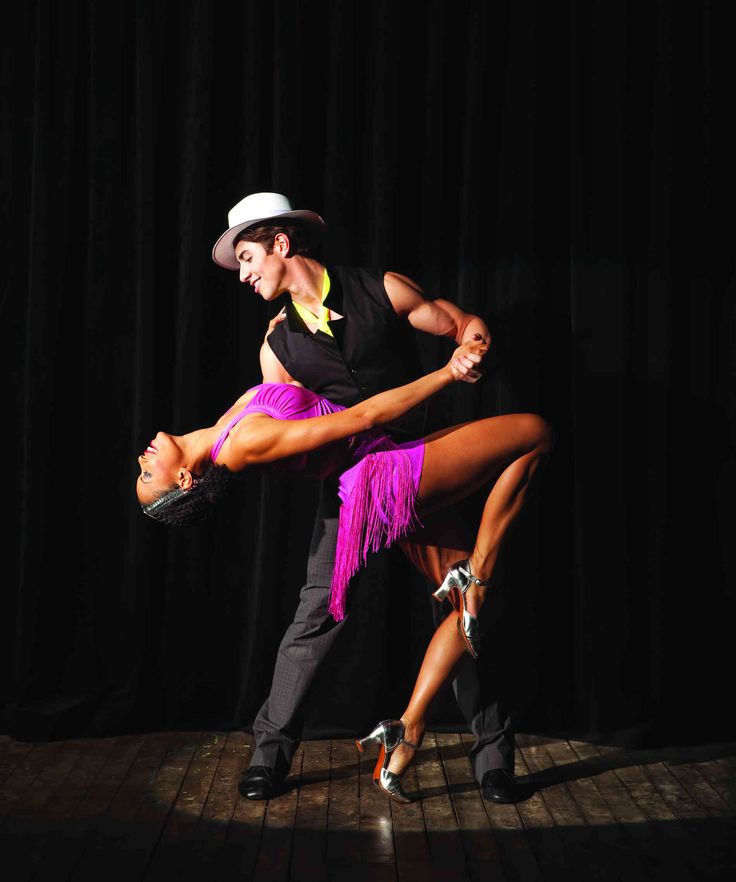 There are even a few that are for people of all ages!
While new videos are no longer being posted, the original classes from 2020 are still available online for youngsters to learn and dance along!
Check out a few of the classes below!
---
Battery Dance TV
In response to the pandemic and the need for social distancing, Battery Dance TV was launched on March 26, 2020 to provide regularly scheduled online dance programming for all.
Battery Dance TV provides free online live dance classes and programming for the general public through a live regularly scheduled program. Examples of types of classes include ballet, jazz, international dance, hip-hop, swing, musical theatre, ballroom, and more! The classes are for people of all ages, but if you have little ones, you can find a selection specifically for them as well!
Over 1,000 original dance classes for adults and kids, short performances, and artist talks can be found here.
Check out a few examples below!
---
Turn It Out With Tiler
New York City Ballet principal dancer, actress, choreographer, designer, curator, and children's book author Tiler Peck hosted classes on Instagram Live, called Turn It Out With Tiler, during the early days of the pandemic in 2020.
Tiler's classes were turned into a series that can be streamed on Broadway on Demand now! Check it out here.
---
ZoomDance
ZoomDance's 30-minute classes are filled with dance, music, storytelling, imagination, and fun! We will keep kids moving and using their bodies with a range of creative activities. We'll dance our way through stories, exploring the characters and adventures through dynamic movement, songs, and performance, and leave space for everyone to show off their favorite moves.
This is best suited to kids around 3-8 years old, though siblings are welcome. Families will be sent a zoom link to join class.
Click here for more information.
---
avamayvibes
Ava is a 17 year old YouTuber who also posted online dance tutorials in 2020 for people to do while in quarantine! Her videos are geared toward people who are confined to small spaces at this time, making it easy for anyone to follow along. Ava encourages all who take her classes to post videos of themselves doing the combos so she can watch them!
While Ava doesn't seem to be posting more classes at this time, she posted through the end of 2021, and all of her videos are still available online!
Check out one of her more recent classes below to see if they're for you.
---
Dance Plug
Dance Plug is offering a 7-day free trial of all of their online classes!
Whether you've just started learning to dance or are an advanced mover looking to supplement your existing training, DancePlug has a class for your goals! The easy-to-follow tutorials are taught by world class instructors ready to share their love for dance with you. From basic through advanced levels, ranging in styles including jazz, contemporary, and hip-hop, you're bound to enjoy the wide range of tutorials offered! Sign up for the free 7-day trial and gain unlimited access to our full library of 700+ tutorials.
Check out everything Dance Plug has to offer for free here.
---
STEEZY Studio
Whether you're a beginner who's just starting out or an advanced dancer looking for in-depth training, Steezy has something for you! Steezy offers classes in hip-hop, funk, urban dancing, and more.
Use custom features to see everything, review faster, and practice more efficiently, including looping moves, changing views, and controlling the speed.
The website/app is a paid subscription-based service, but they are offering a seven-day free trial for those interested in checking it out. Also, they are currently offering one free class per day, when you sign up for a free account!
Click here for more information.
---
Just For Kix
As a full service dance company, Just For Kix partners with Dancers, Studio Owners, Dance Educators, Teams, Coaches and Dance Enthusiasts internationally with active wear, dance camps, classes, and more!
Just For Kix has launched a new video platform featuring dance and fitness classes streamed live. After the broadcasts, the classes are archived on the site so you can watch them any time.
The classes include tap, jazz, ballet, and kick, among others. Best of all, all of the content is free!
Click here for more information.
---
Dance Theatre of Harlem
As part of Dance Theatre of Harlems DTH on Demand series, the company is offering includes several weeks of full length archival performances, conversations with artists, instructional videos for children and adults, and online classes for all levels taught by DTH alumni, faculty and company members! Tune in here.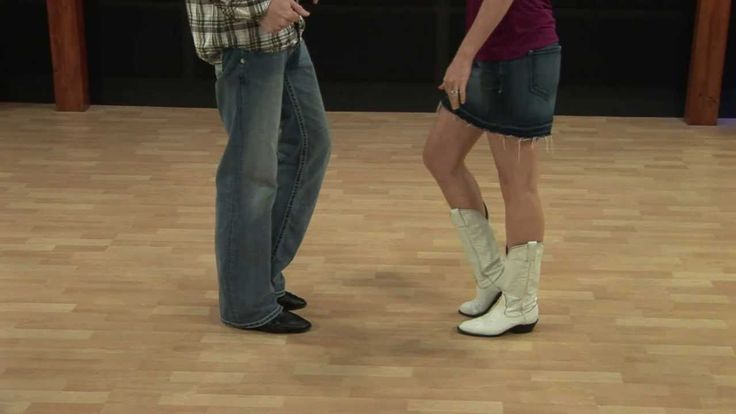 Check out some examples below!
---
SkillShare
SkillShare is a website that have classes and workshops for those looking to pick up almost any skill or hobby!
The website offers multiple dance options, including belly Dancing, hip hop foundations, ballet, shuffle, swing, and much more!
SkillShare is a paid subscription-based service, but you can get started with a 7 day free trial! After, you can sign up for a $99/year annual subscription, or $19/month for a monthly subscription.
Learn more and get started here!
Click Here to Buy Tickets

Related Stories
From This Author - Stephi Wild
Stephi serves as Managing Editor for BroadwayWorld, and has been a member of the team for over five years. Among many hats, she curates the daily "Wake Up With BWW" briefing,... (read more about this author)
Words From The Wings: April Matthis of THE PIANO LESSON Shares Her Backstage Routine
November 4, 2022
We're chatting with April Matthis of The Piano Lesson! She told us all about her backstage routine, must-haves, and more!
---
Take A Look Back at Gabriel Byrne's Journey on Broadway
October 28, 2022
Internationally renowned actor and writer Gabriel Byrne has returned to Broadway in his acclaimed solo show, Walking with Ghosts, adapted from his best-selling memoir of the same name.
Learn more about Byrne's journey on Broadway by taking a walk down memory lane through his past credits!
---
Words From The Wings: Shawna Hamic of 1776 Talks Pre-Show Rituals, Backstage Must-Haves, and More!
October 27, 2022
BroadwayWorld is bringing you Words From the Wings, a new series of interviews that take fans behind the scenes of some of their favorite Broadway stars' backstage routines! Today we're chatting with Shawna Hamic who plays "Richard Henry Lee" in 1776! She told us all about her pre-show rituals, backstage must-haves, and more!
---
Concert Review: THE ROSE Brings K-Rock to Terminal 5
October 20, 2022
The Rose, the four-piece Korean rock band consisting of Woosung, Dojoon, Jaehyeong, and Hajoon, are embarking on their first tour as a group since returning from their mandatory military service in South Korea.
---
Words From the Wings: Jenna Augen of LEOPOLDSTADT Shares Backstage Must-Haves, Favorite Moments, and More!
October 17, 2022
BroadwayWorld is bringing you Words From the Wings, a new series of interviews that take fans behind the scenes of some of their favorite Broadway stars' backstage routines! Today we're chatting with Jenna Augen of Leopoldstadt, who told us all about her favorite backstage moments, must-haves, and more!
---
Dancing - Video lessons - Watch online video lessons for beginners for free!
Here is a large collection of free video dance lessons.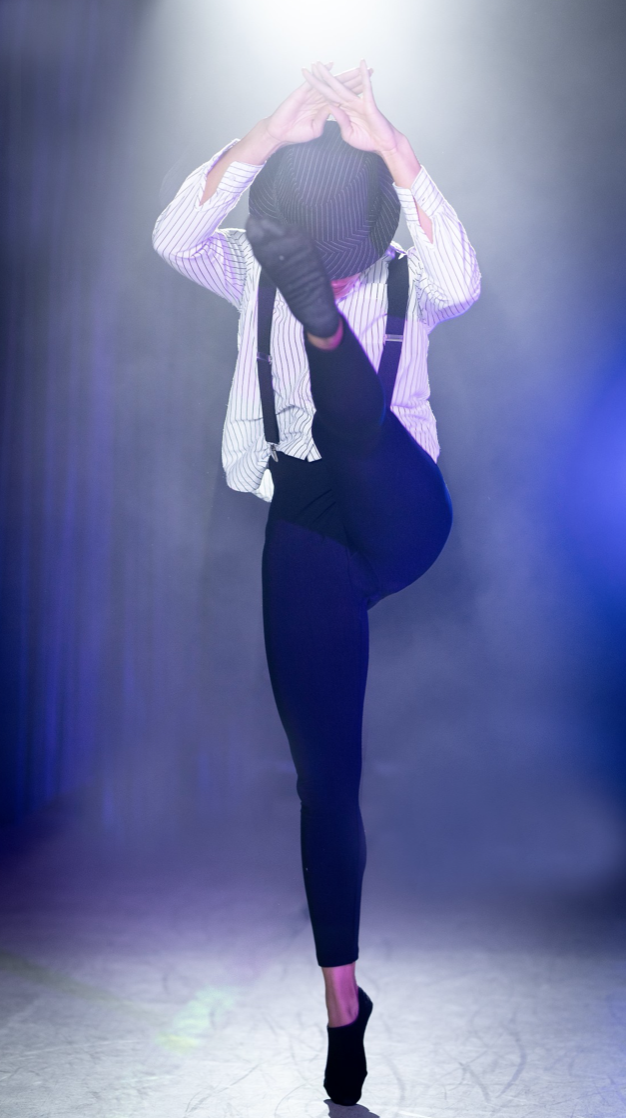 Dance is a kind of art in which a certain artistic image is created through rhythmic plastic movements and changes in the positions of the human body. Dance art is one of the oldest manifestations of folk art. The dance is performed in a certain style, has such qualities as grace, elegance, beauty, is usually accompanied by music or rhythmic sounds, aims to tell a story, express feelings, etc. This section contains video dance lessons of almost all directions, video lessons of modern dances, street dances, dance training for girls, boys and children. Learning to dance online will be useful for both beginners and more experienced dancers. Some of the video tutorials on our website come with additional learning materials that you can download. You can always watch all online lessons from this collection for free. Good luck to you!
---
---
New Featured Featured
---
Watch lesson online
Basic Elements of Oriental Dance
This online lesson explains how to correctly perform the basic elements of oriental or belly dance.
The magic of oriental dance has always attracted the attention of women and men. Belly dance is based on bright and charming femininity. This is a very interesting and informative video lesson during which you will learn a small dance piece in an oriental style that you can use while dancing at home, giving pleasure to yourself and your loved ones. At the beginning of the lesson...
Watch lesson online
How to dance Lezginka. Part 11. Combination Four
This online lesson tells you how to dance the wonderful energetic Lezginka dance. This is the eleventh video dedicated to the study of Lezginka from Asker Eneev. Here he will show you one small but very clear dance sequence. It begins with the left leg, which must first be bent at the knee, and then straightened and put forward on the heel. On the next count, a jump is made, the legs are brought together in the castle, while the main weight is concentrated on the left leg, and the right one is on .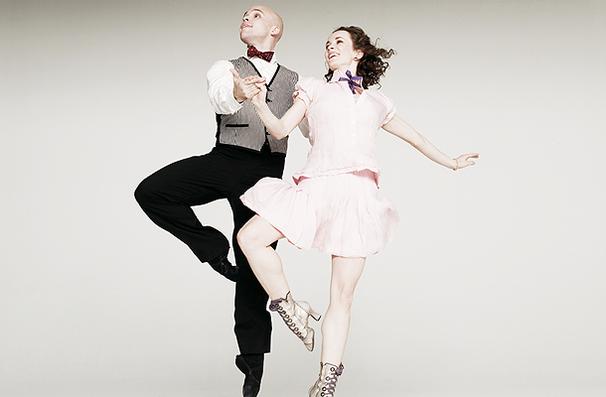 ..
Watch lesson online
Lezginka training. Part 1. Chechen move
Here is how to learn to dance Lezginka - Chechen move. If you want to dance clearly and hard, then from you, i.e. guys are required to burn their eyes and burn their souls when performing this dance. The author of the lesson Asker Eneev will show you the movements in a mirror version, i.e. his left leg will perform the actions that the right should actually perform. Thus, it will be more convenient for you to study Lezginka. So let's get started. Put your hands on your belt, keep your back ...
Watch lesson online
Learning the Tectonic dance. Part 5
Video lesson "Learning the Tectonic dance. Part 5" is devoted to the question of how to dance the Tectonic dance correctly. This online lesson is the final one in this course. The author will demonstrate how to perform all the movements learned in the previous four lessons by putting them together.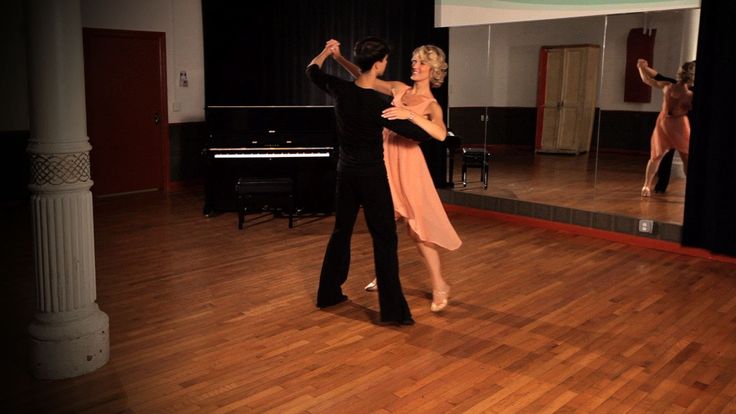 First, he will do them in a slightly slower pace, so that you remember what you did in the previous lessons. After that, you can enjoy watching the entire dance at a real pace. And many of you will already be able to...
Watch lesson online
How to Learn to Slow Waltz, Tutorial for Beginners
The video "How to Learn to Slow Waltz, Tutorial for Beginners" is about how to dance the waltz. This is one of the most popular dances, largely due to the ease of its performance. The waltz is often danced at various holidays and celebrations. This is a very beautiful dance, which is performed in pairs, a man and a woman. Almost no wedding is complete without a wedding waltz performed by the bride and groom. In order to learn how to perform this dance, you must ...
Watch lesson online
Hip-Hop Dance Connection
The Hip-Hop Dance Connection lesson is about how to perform a Hip-Hop dance sequence by learning one interesting hip-hop connection as an example.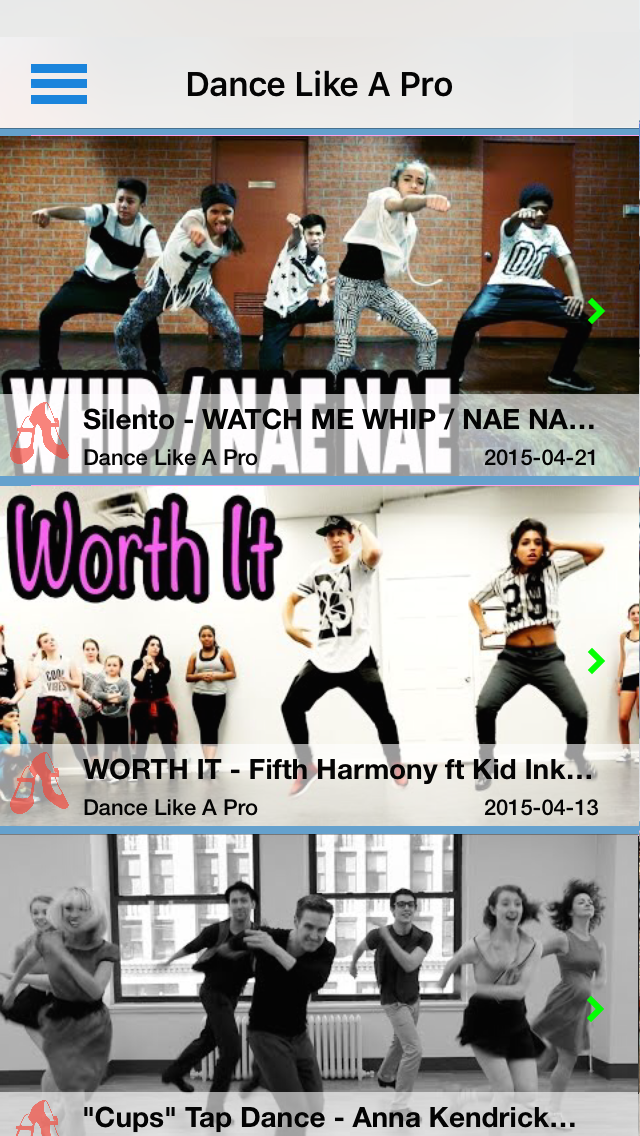 The author of the lesson is Anastasia Burdienko. She will first show you each element separately at a slow pace, and at the end of this video lesson you will see the performance of the entire dance to the music at a working pace. Music used during the lesson: LL Cool J - Mama Said Knock You Out. So let's get started. Let's take a look first...
Watch lesson online
Break dance training. Gelik
This online lesson tells how to learn how to dance Breakdance, namely, we will consider the technique of performing an element called Gelik. You have probably already heard about this movement, and now it's time to learn how to perform it. What do you need to know for this? The first thing you must learn is to stand on your hands in a position in which the arm has an approximately right angle at the elbow, the hand is directed to the side. It is necessary that the elbow is clearly under the stomach. So...
Watch lesson online
Lezginka.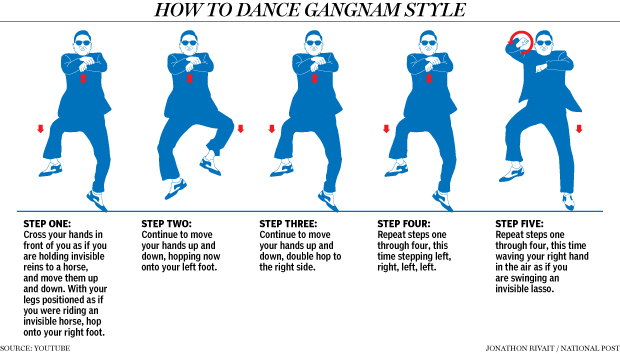 Part 5. Pinwheel
This video tutorial tells how to learn how to perform a beautiful Caucasian dance Lezginka. The author of the lesson Asker Eneev will tell and show you how to make the so-called Pinwheel. To learn how to perform this element is in an open space, or if you are at home, then for safety reasons, stay away from sharp corners and hard objects so as not to get injured if you suddenly fall during training. Let's start by doing pirouettes (turns). Spin...
Watch lesson online
Sexy RnB training. Part 1
This video is about how to learn to dance Sexy RnB. The author of the lesson, Anna Vinchuk, who is a dance teacher of this direction, will demonstrate to you the technique of performing each movement separately at a slow pace so that you can repeat and remember all the elements of this dance. Then you will see how to perform Sexy RnB in fast, i.e. working pace. The Sexy RnB style incorporates various elements from other dances.
These are Raga, oriental dances, Afro and elementary...
Watch lesson online
Break dance. King tattoo. Part 2
This online tutorial is about how to dance King Tattoo. Let's take a look at the basic hand positions. There are quite a lot of them, and in order not to look at each of the positions, try to think over, draw a certain matrix in front of your body, according to which you will make movements with your hands. There are a lot of options for these matrices. Now we will analyze one of the options. The first position is a normal angle. Then you turn this angle in the plane to the right and left, and the second option ...
---
1 2 ... 10
If you have high-quality video lessons that are not on our site, then you can add them to our collection. To do this, you need to upload them to a video hosting (for example, YouTube) and add the video code to the form for adding lessons. The ability to add your own content is only available to registered users.
basic movements of modern dances and their description (video)
Many people strive to have good plastique skills, because in most clubs it is not enough just to move to the music to be on top. However, not everyone has the opportunity to attend specialized courses and master classes. Homeschooling is the solution. Now there are many options to learn how to dance modern dance at home for free.
What can you learn at home?
Of course, at home it is difficult to learn, for example, hip-hop, at a professional level, but it is quite possible to make yourself feel comfortable on the dance floor. It is also worth considering that the movements of modern dances involve active physical activity, which means that this is a great way to keep fit.
The choice of plastics is very wide. The main thing is to determine your favorite musical direction and those movements that you want to master. Consider how you can learn to dance modern dances from the video below.
How to learn?
In order to master, for example, hip-hop, it is not necessary to delve into the intricacies of choreography, plasticity and rhythm. Although, of course, this will be an advantage. In fact, it is enough to learn a few basic elements of movement and some interesting movements of modern dance. The most important thing is to give free rein to your body and trust the music.
The main ways of learning are: visits to specialized sections and online video training. How to learn modern dance at home? Use the unlimited resource of the Internet.
Advantages and disadvantages of home schooling
The main advantages are:
Time. Often, enrolling in courses involves reorganizing the entire schedule, since you have to take into account not only the time for the classes themselves, but also the way there and back. Also, classes are not always held at convenient times. Online training allows you to take lessons at any convenient time, even at night. Descriptions of modern dance movements are easy to find on the Internet.
Money. Any lesson in the section involves paying for the rent of the premises and the coach himself. Online courses can save you a lot of money.
Freedom of action. If a person had no experience in the past, then the first time the movements can be quite clumsy. It is difficult to open up in the presence of a large number of strangers. At home, you can train enough alone with yourself. This is a great opportunity to learn modern dances for beginners.
The main disadvantages are:
Premises. A lot of space is required for classes, and the dimensions of the apartment cannot always provide the appropriate area. The basic movements of modern dance require space.
Mirror. All dancers practice their movements by looking in the mirror. This element of the interior is not always located in a convenient place.
Mentor. The main disadvantage of self-learning is that there is no view from the outside. Even when making obvious mistakes, it is difficult to evaluate oneself critically. In such a situation, how to learn to dance modern dances? Video tutorials are the only option.
How to start training?
If the thought has stuck in my head: "I want to learn how to dance modern dances, video courses are the best solution for me", then in order to start learning, you need to take a few simple steps.
First, determine the type of movement you are interested in and find the corresponding video tutorials on the Internet. Sometimes you need to watch several lessons in order to choose the one that will be the most interesting, understandable and exciting.
Secondly, determine the training schedule. To get the result, not chaotic classes are required, but a system of training.
Thirdly, purchase appropriate clothing that will be comfortable during training.
Fourth, take action. Don't procrastinate, start here and now. Learn to dance modern dances.