This is how you dance in the club
How to Dance at a Club or Party
You probably know people who can dance at a club without a second thought.
They just go out, have a few drinks, get down on the dance floor, and have a great night.
Meanwhile, you're seized by panic and insecurity just thinking about dancing at a club.
And whenever you do drag yourself out, you stay glued to the wall and watch everyone else let loose on the dance floor.
But guess what? Those awkward feels are completely normal. And we PROMISE you can overcome them!
Follow these 5 simple steps and never worry about feeling left out again.
‍
1. Find the beat/rhythm as you make your way towards the dance floor
Don't expect yourself to bust out a Step Up routine out of nowhere as soon as you step foot on the dance floor.
This isn't a movie! Start small – really small – by just bobbing your head to the beat.
Do this before you even get on the dance floor. Think of it this way: Music is the one thing that lubricates the whole experience of being at the club.
It sets the mood as soon as you walk in until the moment you walk out. You have to be comfortable with the music first.
‍So start interacting with the music right away. You can listen and nod your head a you're holding your drink, hanging with a friend, or even sitting down.
This is an easy way to set yourself up for success on the dance floor before you even start dancing.
Your body will already have a handle on the rhythm, so you're more likely to stay on beat by the time you do get your feet steppin'.
Watch this video to learn how to find and count beats in music:
2. Start with a small bounce / groove
Once you're on, or around, the dance floor, start bouncing with your whole body.
Think of this bounce as a bigger version of your head bob. You're still moving to that same rhythm, but now with your knees, core, and chest.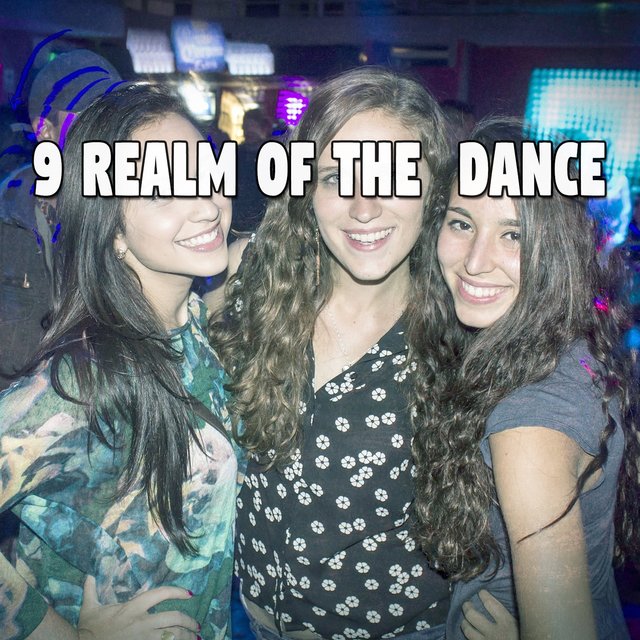 You know how a baby bounces on his knees when he hears a song he likes? Like that, but not as jolt-y.
Ease into those bounces calmly, then slowly build up your energy. This helps make your dancing look more natural.
Carlo Darang describes what a bounce / groove is in this video:
‍
3. Learn simple steps
Got a handle on the music? Great.
Started bouncing with your body? Check. Now, let's get your feet moving!
But wait – you won't know which foot to step where without any practice.
So learn a few basic dance steps before you go to dance at a club.
This video will teach you how to do 3 basic dance moves that work with any song:
Wanna learn more basic party moves like these?
Check out Bianca's "Intro to Dance" program on STEEZY Studio! It'll teach you everything you need to know to get down on the dance floor.
Click here to take the first 4 classes for free.
4. Let loose
Now that you've got the basics of dance down, it's time to put on a few finishing touches to make sure you look comfortable and confident with every move.
These quick tips will help you refine your dancing so you look more loose, groovy, and comfortable:
‍
‍
5. Join the party
By this point, you've got a handle on dancing 1. on beat 2. with your whole body 3. using steps.
But you didn't come to dance at a club to do all this alone!
Once you have that base, dance with the people around you.
If you're in a crowd or a group of friends, then you can play off of their movements and energy.
Mimic the moves your friends are doing, lip sync with them, rap Nicki's entire verse in Motor Sport from memory.
And if the DJ or song lyrics tell you to do something (like put your hands up or jump), then do it!
These are little things you can't predict or practice – remember that you're out to have fun, not to play DDR in your head.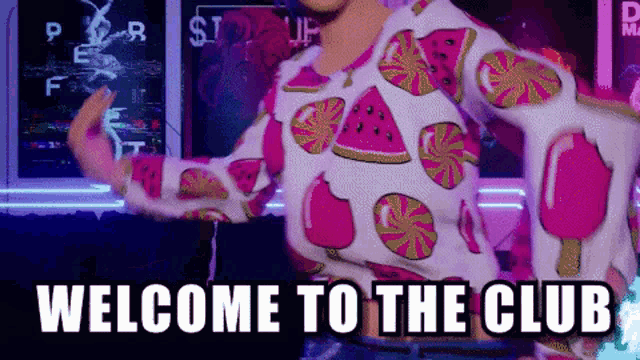 Grinding (or whatever you call it) on someone is its own topic – but whether you're dancing with one person or a whole group of people, the most important thing to do is to... Stay in rhythm!
You and your partner or friends could be doing totally different things. They could be jumping while you're pumping your arms.
She could be swaying side to side as you're 2-stepping.
But as long as you're moving to the same beat, it'll still feel like you're dancing together.
(The closer you physically get, though, the more similar you want your movements to be so that you don't end up hitting each other or creating friction between your moves. Dance with them!)
---
I hope these tips help you kiss those insecurities goodbye!
Follow these 5 steps and you'll realize that it's possible, and actually quite easy, to dance at a club.
You just need the right resources, some practice, and a dash of confidence. ;)
Have fun!
9 Great Club Dancing Tips for Guys
Dance clubs aren't just for dancing.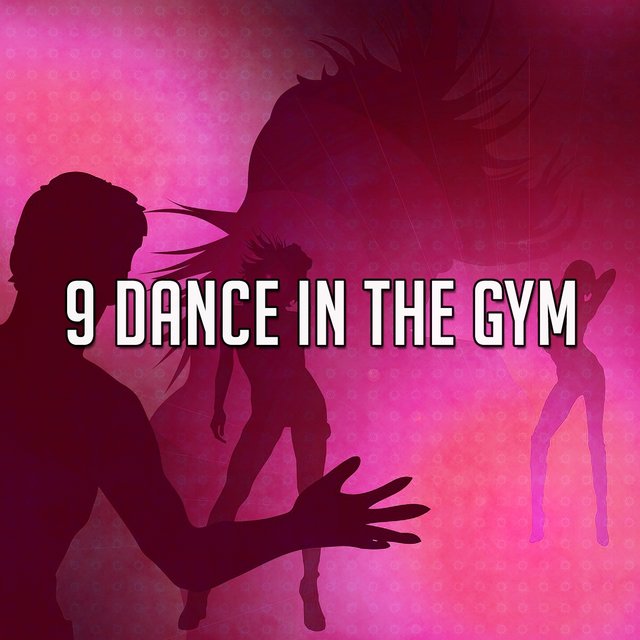 You can always have a great night at the club if you just hang out with friends and enjoy the music, have a few drinks, and meet some new people. At some point, though, you're probably going to want to dance because the beat is so sweet or you see someone you're interested in heading toward the dance floor. Dancing intimidates a lot of men for a lot of reasons, but it doesn't have to. If you're a guy who feels self-conscious about dancing at the club, try these tips.
1. Have Fun
First of all, remind yourself you're going to the club to have a great time. Pick a dance club with an inclusive vibe that welcomes anyone with a great attitude who's ready for fun, like Onyx Room. You'll be a lot more confident on the dance floor at a club that encourages people to just be themselves and leave their inhibitions at the door. 
2. Check Out Social Media for Dance Moves
Tik-Tok is the perfect place to find instructional videos that focus on single dance moves.
If you want more detailed step-by-step instructions, search for dance moves on YouTube. Some of the most popular moves are complicated, but you'll get better at them if you practice.
3. Loosen Up First
There's no rule that says everyone has to dance at the club, so don't feel like you're required to get up and move. Some guys need a couple of drinks before they have the confidence to hit the floor, while others just want to wait until they hear their favorite songs. If you don't get yourself into the right mood for dancing, you won't have a good time on the floor.
4. Don't Overthink It
Dancing at San Diego nightclubs is all about having fun and being spontaneous. Guys who think too much about dancing will never make it to the floor. If you feel like dancing when the music hits you, just follow your instincts.
5. Be Respectful of Other Dancers
Whether you're dancing with a partner or a group of people, respect everyone else's space.
You won't make any friends if you act like the floor is a mosh pit.
6. Know When to Lead and When to Follow
Dance styles like salsa and bachata require guys to lead their partners, but things are different with genres like reggaeton, hip-hop, and EDM. Smart guys who routinely ask women to dance at nightclubs know they don't have to lead. In fact, they often let their partners take the lead and mirror or complement the ladies' tempo, rhythm, and moves.
7. Take Dance Lessons
This is by no means a requirement, but guys who subconsciously feel they aren't good dancers should take advantage of the opportunity to learn some cool moves by taking dance lessons. In San Diego, women flock to dance classes, and a lot of them would love having male partners to dance with during class.
8. Focus on the Beat
Where there's dancing, there's a beat. Even professional dancers know their killer moves and complex sequences are pretty lame if they don't match the beat.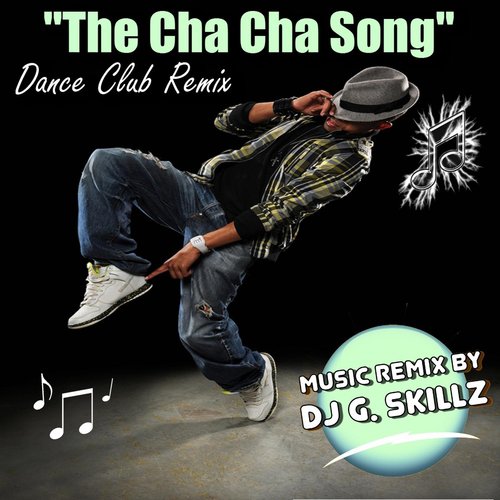 For example, hip-hop makes everyone sway and bop. You'll be fine if this is all you have to bring to the dance floor.
9. Learn Simple Basic Moves
You may have noticed nightclubs play a lot of crossover and collaboration music today. This is great for club dancers because they only need to learn a few basic dance moves. Search online for videos that teach modern dance moves like the two-step, the side-to-side rock, the triangle step, and the bounce. When you can flow between these basic moves, you'll definitely look good at the club.
If you're ready to hit the dance floor at the best nightclub in San Diego, check out the Onyx Room Nightclub. Onyx is a staple of the Gaslamp Quarter nightlife scene, and its clientele makes it a truly great nightclub. With music genres including hip hop, top 40, urban Latin, reggaeton, bachata, salsa, merengue, regional, cumbia, and Banda, we have something to please everyone's taste. You'll find that special something that attracts an open-minded, up-for-anything, and, above all, incredibly friendly crowd.
Our inviting atmosphere and welcoming staff will ensure you have an experience unlike any other. To learn more about why Onyx Nightclub is the premier San Diego nightclub, call us at 619-876-8044.
Previous Blog
Why You Should Go See J Balvin Perform Live
Next Blog
Top Southern California Music Festivals to Ch...
Lyrics of the song Artem Kacher - You drink and dance
Lyrics and lyrics » Lyrics of the song
Published on
Views 1241
Again through the heart with knives, how could he?
You've been to him all your life, he was your God
You give love, and in return only pain
As much as possible is enough, it's better to be alone This night will destroy
And you will take it and forget like this
Just forget
Today you drink and dance
Drink and dance
Love crumbled but don't let go
Losing yourself in this noisy hall
And you take it and forget like this
You just forget
Today you drink and dance
Love crumbled, but doesn't let go 9001 In this noisy hall you lose yourself
Today you will forget who you are
Today you are different, you are completely different
Love has crumbled and you won't collect it
Forgive yourself for your weaknesses
You blow out the smoke and drink up the pain
You are no longer afraid to be alone
Again drunk write on WhatsApp
How you hate, but also love like
What a fool he is, he is to blame for everything
But you can't forgive, there is no way back
Again you are where all the same people
Whom love will destroy
Someday it will destroy
This night will destroy
And you will take it, you will forget everything
Just like that you will forget
Today you drink and dance
You drink and dance
Love crumbled, but does not let go
In this noisy you lose yourself in the hall
Today you will forget who you are
Today you are different, you are completely different
Love has crumbled and you will not collect
Forgive yourself for your weaknesses
You let out smoke and drink up the pain
You are no longer afraid to be alone
(To be alone
You are yourself forgive yourself
Forgive yourself, forgive yourself)
Did you like the lyrics?
Leave a comment below
Artem Kacher - Drink and dance (Lyric Video)
Artem Kacher - Drink and dance (Clip premiere 2021)
Artem Kacher - 100 problems (Text of the Song)
Artem Kacher You drink and dance
Artem Kacher - 100 problems (video premiere 2021) Artem Kacher - Sad dance(TEXT/LYRICS)
Artem Kacher - Girl don't cry (Clip premiere 2021)
Artem Kacher and Ani Lorak - Mainland | Lyrics of the song
Artem Kacher - Drink and dance (Premier)
Artem Kacher feat. TARAS - Let's not be | Lyrics |
Artem Kacher & Ani Lorak - Mainland (Video premiere 2022)
Artem Kacher - 3 words (Lyrics, premiere 2022)
Artem Kacher, Ani Lorak - Mainland (2022) I TEXT SONG, TRY TO SING along
3 Kucher & Artem Kacher - Shoot (Lyrics / Text)
Artem Kacher - Drink and dance
Artem Kacher Lonely Moon (2019 novelties, lyrics and lyrics, karaoke)
Artem Kacher - Wild (official video)
Artem Kacher all songs Most popular and new songs
Share or save to yourself:
Read "Malvina (SI)" - Lyudmila Zhirkova - Page 26
– You probably know that I have one more part-time job.
Stas probably already told you where he first saw me.
"Yes, he said you were dancing in the club," the man confirmed.
– Yes, of course. In club. Did he mention that I was almost naked?
- No, but I guessed. Stasik, at the mention of you, smiled so mysteriously that it's hard not to understand.
– How do you... feel about that?
– How do you feel about it yourself?
– Well, I… – the girl was taken aback by this question. - I do not know. How to dance. Very frank, but still dancing.
– So you're not doing this for money?
Vika thought, calculating in her mind how much she still had left to collect for her own apartment.
– Well, my tips are big, but I like dancing better. Just dance.
– Of course, you don't provide sexual services.
– Of course not. And how are you…
– Then my granddaughter would just take you off and forget about it the next day.
- I doubt it. I think he likes the way I dance.
- In any case, he would not bother so much if you were easily accessible.
– Yes, but I'm worried about something else. My friend is starting to get suspicious. I don't know how to tell her that I'm dancing in a club.
– Just say so directly. Say you're dancing. She doesn't need to know that you're a striptease dancer. And the name of the club is not required.
- You don't think she'll guess which clubs pay such good tips?
– Well then, tell her the whole truth. If she really values ​​friendship, she will understand everything.
– Yes, I probably will, – Vika smiled and got up from her chair. "Right now, I'll smash everything and as soon as I have free time, I'll immediately talk to her." Thank you.
- Please, - Malyutin Sr. took the pills and again returned to his evening reading.
The conversation took place, but much later than planned and both girls were too tired. There were two deaths on this shift. The doctor on duty announced the death to the relatives, but the girls had to complete some of the paperwork, and they also handed over the patients' belongings to their relatives under the strict supervision of the head nurse.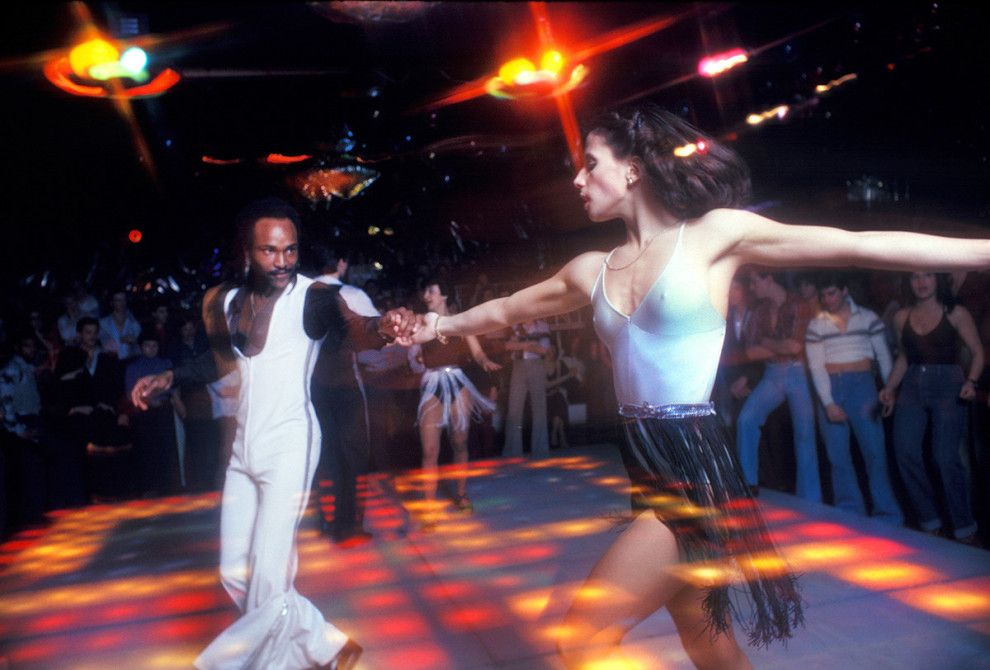 It wasn't that they didn't trust female students, they just thought that stupid young girls might say something extra. In addition, more experienced employees usually stole, so there was simply nothing for young people to catch there.
While the girls were waiting for the arrival of the second batch of unfortunate relatives, there was little time for conversation.
– Well, tell me, – Masha began quietly. - What kind of secret do you have there.
– Are you sure nobody..?
- Exactly. I really value my reputation and in which case I would gladly snitch on you, but I value friendship even more. So if it's illegal, I'll just pretend I didn't hear anything.
Vika sighed and told her everything. Until the moment when they met Stas. After listening to her friend, Masha stared at her in surprise.
– Is that all? And that's the whole problem?
Vika nodded.
– Is that not enough? I am a stripper.
- But she's not a prostitute.
And anyway, I already thought that you were robbing banks at night.
– Banks would be better, – Victoria chuckled.
– Come on, – Masha hugged her friend. - Many young girls who come here from some outback start from the panel.
– I'm not many, – Vika was indignant. "I wasn't brought up that way at all.
"I beg you," the girl raised her voice a little. We are all not brought up that way. For example, I have a family of believers. I spent all my childhood and all my youth in long dresses of an incomprehensible cut. Well, at least they didn't force me to wear a scarf. Thank you mom for that though.
– And what do you mean by that? You're still all so right, you don't even drink anything strong. In general, you are just a model of chastity.
"You just don't know much about me," Masha smiled enigmatically. – When did we meet? In the second year? If you had seen me a year before, you would have been very surprised. Although no, it's still good that you didn't know me then.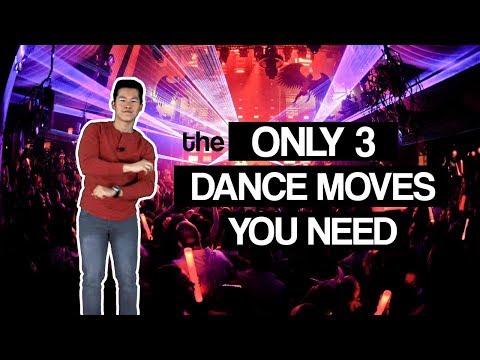 And the fact that I don't drink alcohol is thanks to student parties and doctors who pulled me out of an alcoholic coma.
"Masha, are you…" Vika was finally able to exhale. - Wow. Why didn't you tell me about this before?
- For the same reason as you. I didn't want you to think badly of me.
"I will never think badly of you," Vika hugged her friend.
- Well, that's great. Let's go and give things to relatives. They just arrived.
The girl pointed to two women. One of them was older, the other younger and fit for the first daughter. Both looked very upset, which was not surprising - their relative had died. Although there were also such specimens that were only glad to get rid of excess ballast. From such Vika tried to stay away.
It was difficult to understand such people, especially if the relatives were very close: parents, brother-sister, or God forbid someone to bury their own child. But even Vika, for such a short practice, more than once faced the fact that her relatives were only happy, although they tried not to show it.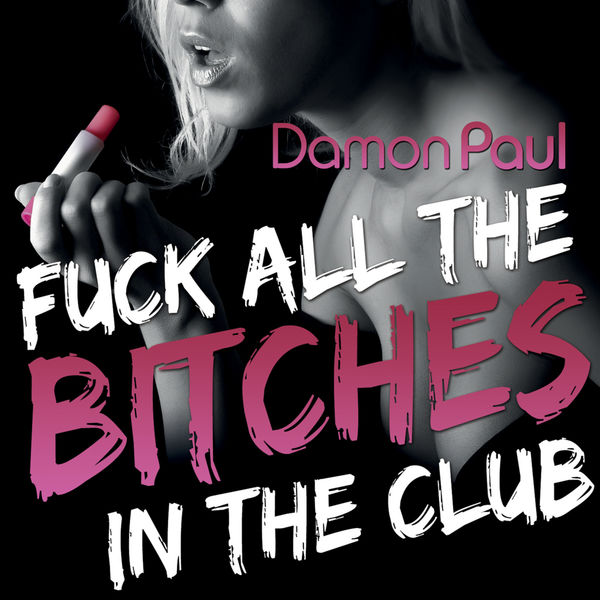 But these women were really heartbroken and definitely didn't play.
Vika and Masha looked at each other and went to talk to the women.
The rest of the night passed uneventfully, the friends even managed to take a nap. They were woken up by one of the day shift nurses. Soon it was necessary to change, but first, Victoria would like to traditionally visit her patient and ask about his well-being, but she was already ahead of her.
The door to the ward was slightly ajar and already on the approach the girl heard a familiar voice and her name. They talked about her.
Vika came closer and listened.
– You keep telling me that you like her. So go and tell her before I do it for you.
"Don't you dare," Stas hissed. I will stop respecting you.
– Then go ahead. Or do you need the other one? The one who dances the striptease.
– Where are you from…? That is, I told you that she dances, but I did not say that she dances a striptease.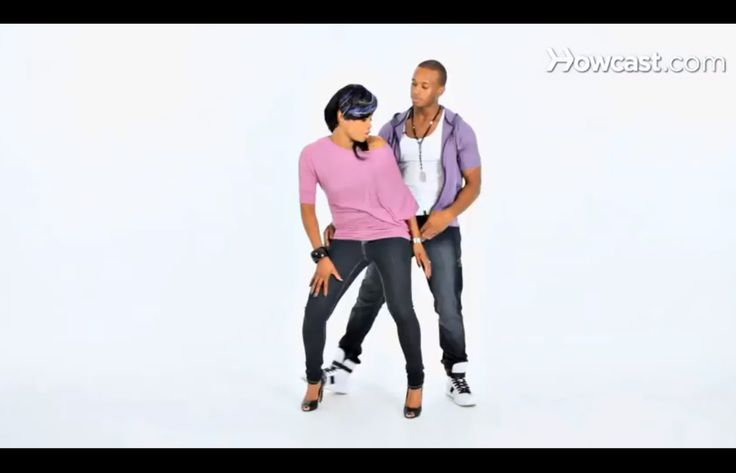 Did he figure it out again?
– Almost. Vika told me everything herself.
– What else did she tell you? Stas's voice sounded wary.
– Relax, the conversation was not about you.
– But still? The young man continued to insist.
– Still, this does not concern you. There is such a thing as the secret of confession.
– Yes, you seem to be not a priest, but a psychologist.
Psychologist?! So that's what it's called? Was it indicated in his history? But did Vika look in his history for something other than his name and appointment sheet? What bothered her the most was what they were saying about her. It's as simple as something everyday. I wonder how often they discuss it like this? And what does it all mean anyway?
Vika decided that it would be too suspicious for her to stand at the door even for a minute longer. Taking a deep breath, she knocked and entered the room.
Good morning Dmitry. And hello to you, - she glanced at Stas and immediately turned to her ward patient.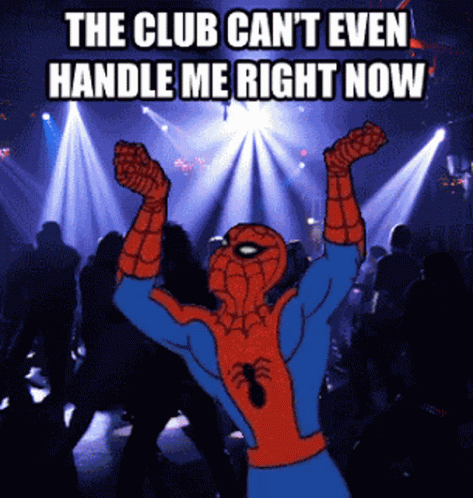 .