How to form a dance crew
14 tips from Abhishek Das
FAMOUS Family is a conglomerate of four dance crews which are well-known across India.
It started with the formation of Famous crew by Abhishek Das in 2013. Over his travels around the country, he acquired new members who had the same vision for dance as he did.
Over time he found that he was evolving as a person and a dancer. While he still shared similar ideologies with new dancers he met, the process to reach the end goal seemed to be different. And so he started the crews Fauj, Force and Future, to have newer members with similar thought processes that were still part of the same family.
So today, FAMOUS Family's four dance crews are Famous, Fauj, Force and Future, with about 30 dancers from across the country who are part of the family.
Here Abhishek speaks about how he successfully put together these crews and tips for someone looking to start their own street dance crew.
FAMOUS Family at Red Bull Dance Your Style 2021 India Finals
© Vaqaas Mansuri
01
Find crew members with a similar mind-set
Abhishek says the most important thing for crew members is to follow the same mind-set or thinking patterns when it comes to dance.
"I have Supahit (Hitendra Bhandari) in Famous and his student Lockstar in Fauj. So although Lockstar learnt locking from Supahit, he started locking at a very different time and has different influences. So Supahit has a classic style of locking and Lockstar is very experimental. And that's why we have them in different crews because they have different mind-sets and approaches to dance," says Abhishek.
02
Identify a common theme/genre/style for your crew
What ties each dance crew together, and all of FAMOUS Family together in fact, is a uniform yet unique style of dance.
"When we travelled and met musicians, painters, poets, and people from different walks of art, we realized our country is so rich in culture. We decided that no matter what dance style we do, we will never forget our roots. So I would say 'Indian-ness' is our style. Even in the song mixes and costumes we choose, you will see that Indian-ness. I would describe our style as a global food dish with Indian spices.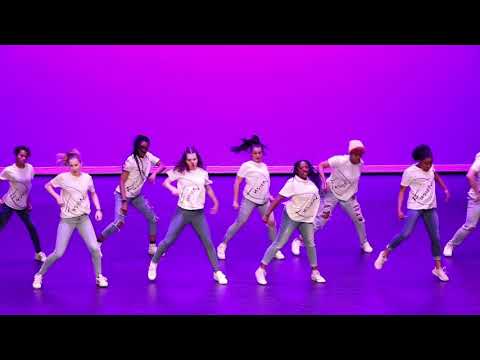 That's what makes us stand out from everybody else," says Abhishek.
03
Allow individual dance styles to shine
While having a common dance style for the crew, it is important for the dancers to retain their individuality in their dance styles.
"Supahit does locking, Killachok does Krump, Tee J does waacking [and they are all in Famous crew]. In Fauj we have two hip-hop dancers and a female Krump artist, Shristhi. People had this weird mindset that girls should do sexier dance styles and guys should do aggressive ones. It was a stereotypical mind-set but we were able to change that thinking with people following what they want to," says Abhishek.
FAMOUS Family at Red Bull Dance Your Style 2021 India Finals
© Vaqaas Mansuri
04
Members of your crew should be versatile
It helps if dancers in your crew can adapt to multiple dance styles; it makes it easier to achieve a collective crew style.
"We have someone who dances hip-hop and house.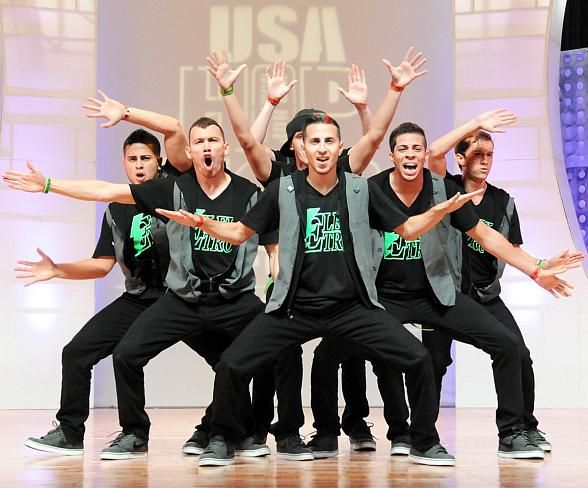 Another person is a breaker and krumper. Someone else does waacking and dancehall. So most people in our crew do two or more styles. We also have two people who do up to six styles," says Abhishek.
05
It's not necessary to own a dance studio to be a crew
The studio doesn't make the crew. So dance wherever you can to make it work.
"We don't have a studio space because we keep travelling. Owning a studio is no joke because you have to take care of it. Maybe in a few years we will have a studio space we call home. For now, we rent a studio whenever we have a project or practice," says Abhishek.
06
It helps to have a go-to space for the crew
Even if you don't have a studio, having a common place that the whole crew feels comfortable is very important.
"Supahit's terrace is our chilling spot. Everything happens there. The first performance we did on India's Got Talent was also prepared on that small terrace. So that terrace is very special for us.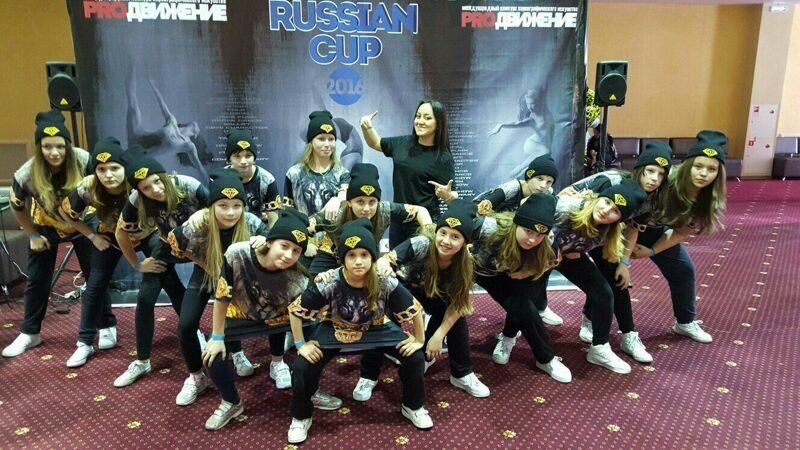 It's pretty much the FAMOUS Family headquarters," says Abhishek.
07
Practice as often as needed
The members of Famous crew have been dancing together for many years and know each other's styles, so they don't practice as often. But the newer crews stick to weekly practice routines.
"Famous crew isn't always meeting up and practicing. We meet more often when there are projects. But Force and Future are the youngest crews; they practice thrice a week," says Abhishek.
FAMOUS Family at Red Bull Dance Your Style 2021 India Finals
© Vaqaas Mansuri
08
Engage in activities together aside from just dance practice
Bonding activities aside from dancing practice and performance help the crew become tighter and understand each other better.
"We go to clubs to dance; it helps us stay connected to the freestyle aspect of dance. I have a PlayStation 4, so everyone comes to my house to play games. We also bond over percussion nights where we jam with drums and guitars, and we talk about music," says Abhishek.
09
Encourage smaller bonds within the crew
It is possible that some crew members will form strong bonds than others. It can be helpful in the crew.
"Tanuj is part of Fauj and is from Kerala. I'd met him at a camp in Delhi and told him to come to Mumbai if he wanted to join our crew. And he surprised me by coming to Mumbai. Here he met our crew mate Prithvi who is also Mallu. So they bonded over similar heritage and that helped Tanuj adjust to life in Mumbai and being part of the family," says Abhishek.
10
Choreography can be a one-person or whole-crew operation
Abhishek usually heads choreography for the crews but it is more a function of the final say on what stays and goes after everyone gives their inputs.
"When we come together for choreography, everyone brings something different to the table. I may be the final call on what goes ahead, but it's a collective brainstorm and expertise comes form everyone. So if we have a Krumping section for just 15 seconds, the Krumpers in our crew will tell us the moves because they are the experts at what they do," says Abhishek.
11
Adjust your style for each event/battle/stage/audience
FAMOUS Family choreographs and designs for each performance, video, event, battle, stage, and audience.
"We knew that Red Bull Dance Your Style is more underground, freestyle and street-based. So we didn't want to create something extremely artistic. We knew Red Bull Dance Your Style is a battle-based event, so in our choreography, we added a chunk of cypher and battle. So our performance depends on the kind of audience and type of event," says Abhishek.
FAMOUS Family at Red Bull Dance Your Style 2021 India Finals
© Ali Bharmal | Red Bull Content Pool
12
Pick songs according to your overall crew style
The music choices for FAMOUS Family are very strongly dependent on their 'Indian-ness' style of the crew.
"We tend to select international songs that we can easily mix an Indian song into. We're always looking for songs where we can maybe put some tabla recordings in a rap song or a shehnai in house music; you know what I mean? We try to add that Indian-ness to international banger tracks to make it like our style," says Abhishek.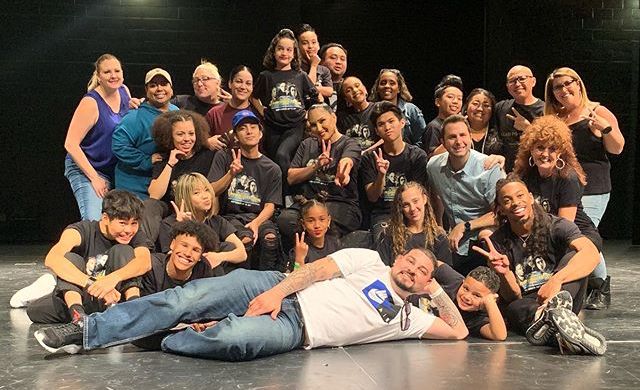 13
Put work into your costumes because they will be noticed
TeeJ (Tejasvi Patil) takes the lead in designing costumes for Famous crew.
"For Famous, I'd say our costume identity is 'Internationally Indian'. There's always a blend, just like our dance style and our music choice. Like the vibe is Indian but the costume is urban. We like to keep that Indian-ness in our costumes also. So we might wear jumpsuits for international style ut malas around our necks to keep it Indian," says TeeJ.
14
Work props into your routine if possible
Most street dancers avoid props, and Famous crew avoided it as well initially.
"When we started doing music videos, and especially after doing TV shows like Dance Plus, we grew out of the mentality that dance should just be us and the floor. We started thinking about where we could add different elements and props to our performance. So we've opened up as artists and if we feel props will help our performance, we use them," says Abhishek.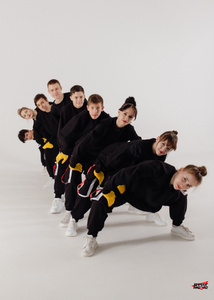 Form Your Own Crew
Once upon a time, in the late '90s, Anthony Rue II, a.k.a. Antboogie, and three of his classmates at Fiorello H. LaGuardia High School for Music and Art and Performing Arts in NYC gathered during their lunch breaks to freestyle street dance moves. In an eighth-floor classroom, they taught each other different hip-hop styles while chatting about life, school and, of course, girls. Soon, the Brooklynites began commuting to school together, and eventually they became best friends. After the group performed at a school talent show, they got the attention of their peers and

the professional dance world; choreographers and agents began approaching them about auditioning. The now-famous crew, the AmountBoyz, was born.
Sounds easy enough, right? Technically, yes. Starting a crew can be as simple as rounding up a few of your pals to B-boy after school. The complicated part is taking the crew from your basement to the big time, while sticking together through the ups and the downs.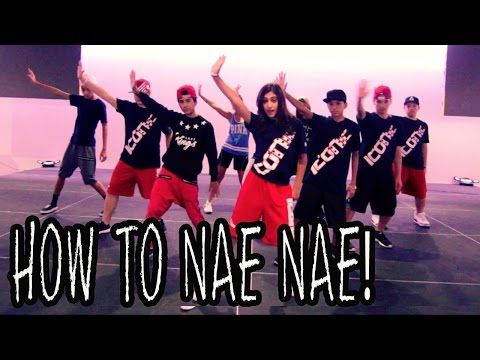 We've rounded up tips from top dance crews to tell you what you need to know, from getting started to marketing your group and everything in between.
What exactly is a dance crew?
Though "crew" is a fairly loose term, as there are no set rules or requirements—anything goes when it comes to dance style and group size—most successful crews attribute their achievements to finding people who support them as dancers and as friends. Bradley "Shooz" Rapier, who formed the L.A.-based Groovaloos in 1999, says a crew is less like a dance company and more like "a family who dances together and has a common approach as to how they want to present dance." The Groovaloos are known to do anything from BBQing to jamming at their Groove Nights together.
Why form a crew?
If your specialty is unique, such as clogging or vogueing, being in a crew can help you network with people who share similar interests. (A crew can dance any style—even ballet!) And if you're like Antboogie and attend a school with thousands of people, being part of a close-knit group can make a big world seem smaller.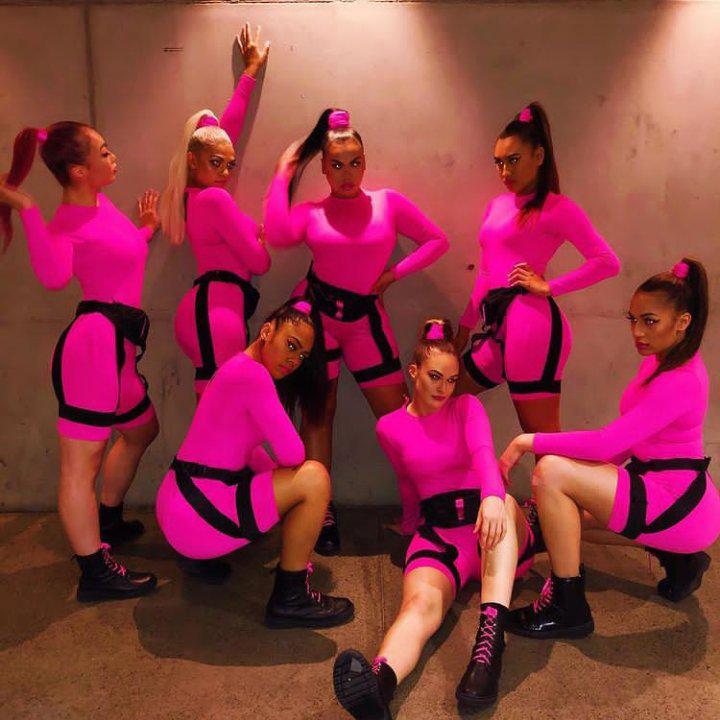 For former New Yorker Ali Iannucci of We Are Heroes ("America's Best Dance Crew" Season 4 winners), joining a

crew made it easier to acclimate to L.A. "Being part of a crew reminds me of when I was younger and bonded with other dancers at competitions," she says. "In L.A., I lost that bond. But now I have good people to talk to."
Joining a crew is also an easy—and free!—way to discover new moves. Each member usually brings different tricks to the group that you can learn. And you won't have to compete with a room full of dancers to get one-on-one attention. "When you start a crew it's like making a soup," Ali explains. "You need potatoes, carrots and different elements. The more diverse you are, the more options you have in terms of learning new styles and incorporating them into your choreography."
Another perk of being in a well-known crew is that it can boost your reputation as a solo dancer. "If there are 500 people in a room auditioning, and the casting directors can't watch everyone," says Cristina Benedetti from the Groovaloos, "they might know me because of the Groovaloo name and give me more attention.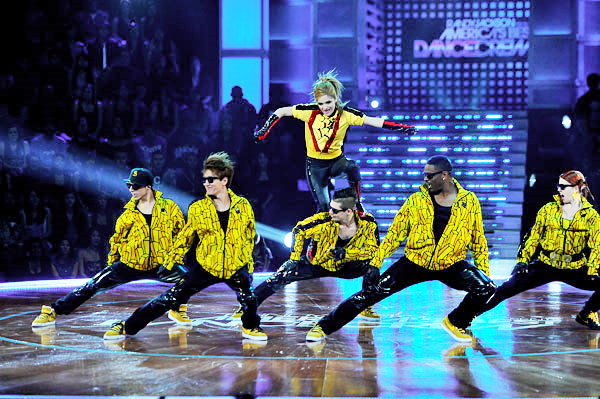 "
Marketing your crew
The first thing on your crew's checklist should be creating a mission statement addressing the group's goals. Think in particular about what style you'll be dancing and what you'll wear, since image is essential to making your crew stand out. For instance, We Are Heroes branded themselves by taking on a superheroes theme with a touch of Japanese anime—distinctive and memorable. Having a signature look and feel will help you stick in people's minds.
Once you've nailed down your image, hit the Internet and spread the word. Antboogie says that an online presence is the best—and cheapest—way to get the word out about your crew. He created a website, antboogieworld.com, where he posts videos of AmountBoyz shows and battles, as well as information about performances. The website has become a social networking site for crews, where they can make profiles and interact. If you're not sure about creating your own website, hubs like Dancemedia, Facebook and Twitter are other fast, cheap and user-friendly ways to create buzz.
(And be sure to enter clips of your crew in the Dance Spirit Video of the Month contest!)
Performance opportunities
When your crew is first starting out, you should enter as many battles, jam sessions and shows as possible. Most of these events are publicized on local websites or by word of mouth, so keep your eyes and ears open for opportunities. (Can't find any events like this in your area? Set up your own battle!) You can also look into performing at banquets, school productions and private events. Once you create some buzz, you'll be able to land bigger gigs, like industrials, TV shows and commercials, and perform at major events, like Hip Hop International (an L.A.-based televised hip-hop competition).
Most crews used to dance behind big-name solo artists, but with crews now growing in popularity, they've started to become the main act. Since "ABDC," people have begun to understand that crews have a specific place in the industry. The Groovaloos even produced their own show, Groovaloo, which has played in L.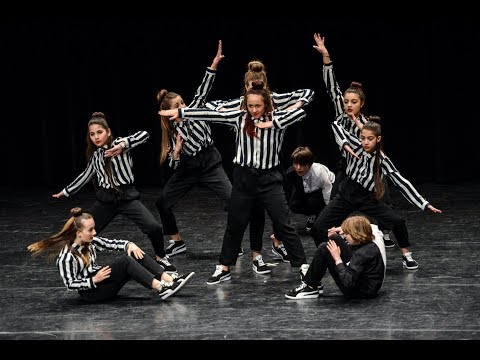 A. and NYC and starts a national tour this month.
Following the leader
A strong leader is essential to diffusing the tension that inevitably arises in a group setting. "Someone has to have the last word," Antboogie says. "I can't tell you how many times I've had to be the bad guy." While having a leader isn't an absolute must, it's something that well-established crews recommend. If you're not sure who your crew's leader should be, consider the member who has the best management abilities and dance or choreography skills. He or she is likely to be the most respected.
The perk of being the leader is having some artistic control. Though most crews are more informal than dance companies (which typically put members under contracts), the leader helps the crew execute its mission statement. The strongest leaders also "know how to get everyone collaborating, instead of dictating," Shooz says.
Dealing with drama
Because crews spend so much time together, drama can stir up pretty easily.
But many crews say it's that "we are family" mindset that keep them going. "Patience is key," Shooz says. "The family aspect is essential to us. We'll sit down and talk instead of running away from things."
Get off your feet!
With good friends around you on the dance floor and after the show, you'll be motivated to accomplish big things. "I consistently feel challenged to get better," Christina says. "There's always someone pushing and inspiring me. Sometimes when I feel a bit down I go to Groove Night and watch. It gives me energy and drive." So what are you waiting for? Grab a few pals and start jamming!
From top: Photo by Maho; Levi Walker
Promotion of a dance school: how to advertise and promote services of a dance studio
Promotion of a dance school requires a non-standard approach in marketing due to the specifics of the business area. Dancing is fun, energy and drive, so advertising for a dance studio should evoke the same emotions.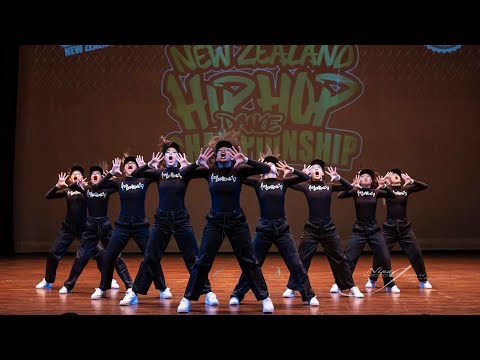 The times when new customers could be attracted by distributing leaflets near the subway are long gone. The modern audience wants everything at once. It is necessary to introduce her not only to the services, but also to the people who provide them. In this article, we will tell you what to do before starting to promote a dance studio and how to attract new customers using different types of advertising.
What to do before you start promoting a dance studio
1. How to determine your target audience
As in any other area of ​​marketing, advertising and promotion of a dance school is based on the study of your target audience. At the same time, you need to understand that dance studios have direct and indirect competitors. Fitness clubs, wellness centers, martial arts schools also offer sports and development services. Therefore, the task of your marketing campaign is to convince people that dancing is the most suitable way of leisure.
Vogue dance with Verona Models
You can analyze the target audience using:
• questionnaires or surveys;
• interview;
• focus groups;
• thematic blogs and forums;
• social networks.
The last method is good because with a minimum of money and time spent, you will find out the nature, habits and needs of your target audience. Also in social networks, you can see how and for what audience competitors are promoting their services.
2. How to create a client portrait
After analyzing the target audience, you need to break it into segments and create a portrait or avatar for each. Here is a list of parameters to consider:
• gender;
• age;
• area of ​​residence;
• income level;
• marital status;
• interests;
• problems and pains.
By "running" clients through this list, you will get their psychological profile. It will help you work out the benefits consumers will receive from your service and identify triggers to influence them.
3. How to create a sales funnel
Think about the customer's journey from the moment he sees the ad to the moment he buys the service.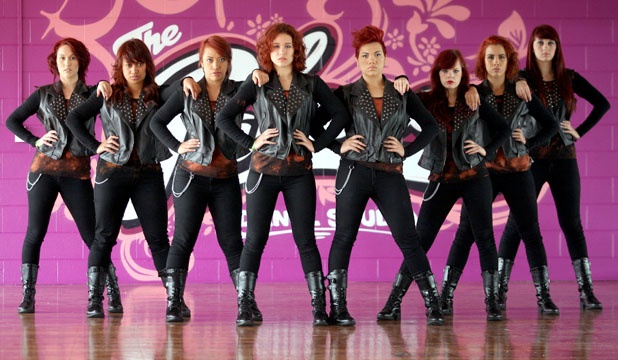 If you're promoting with free lessons, your sales funnel might look like this:
• interest in dancing;
• search for a suitable school;
• contact with advertising;
• sign up for a free lesson;
• free lesson;
• receiving an offer.
4. How to form an offer
The offer is formed based on the problems of the audience with the help of its main triggers. This is your promotional offer. "Learn to dance hip-hop in 3 months", "Sign up for a free trial lesson", "Become a member of a friendly community of dancers" - these are examples of offers for a dance studio.
5. How to create a landing page structure
The purpose of a landing page or landing page is to motivate the client and involve them in the sales funnel. It is important to remember that several advertising banners can be located on such a page at once. The structure of the landing page is based on the pains of customers.
For example:
Banner 1: main offer.
Banner 2: Headmaster's video message.
Banner 3: photos of students and teachers.
Banner 4: school facts or regalia.
Banner 5: a unique offer, such as discounted private lessons.
Banner 6: subscription offer.
Banner 7: School FAQ and contacts.
With this approach, advertising and promotion of the dance school is much more likely to resonate with potential customers. After all, you interact immediately with all segments of your target audience and work out objections.
How to promote a dance studio through contextual advertising
The advantage of contextual advertising is that it starts working immediately after launch. In a short time, you can collect a large number of applications and reimburse the costs of promotion. But it will take time to figure out the settings of the advertising account.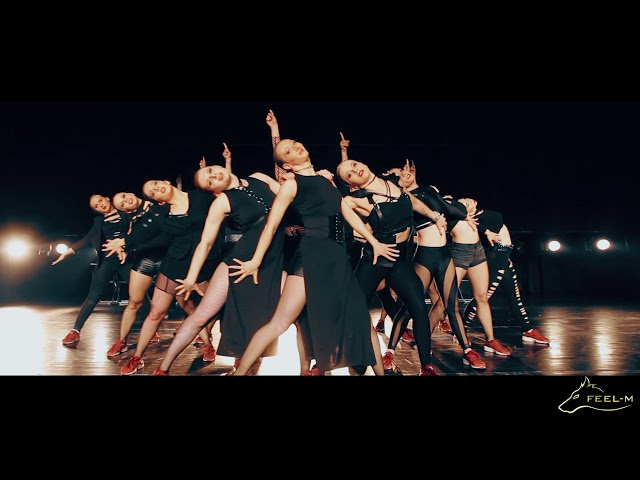 There are 3 contextual advertising mechanisms:
Search algorithms. By analyzing the most popular queries for keywords, the system brings you to those who right now are driving into Google or Yandex "dance school record online". When interacting with such a client, it is important to convince him to conclude a deal as soon as possible, otherwise he will go to competitors.
GMS (display network) Google and YAN (Yandex advertising network). They show ads on affiliate sites for people who are interested in dancing. This method gives a good conversion for a relatively low price, however, the audience received from such an advertisement will be cold.
Retargeting or remarketing. It allows you to make a special offer for those who came to your site, but for some reason did not leave a request.
How to promote through targeted advertising
Targeted advertising is the most suitable option for small dance schools.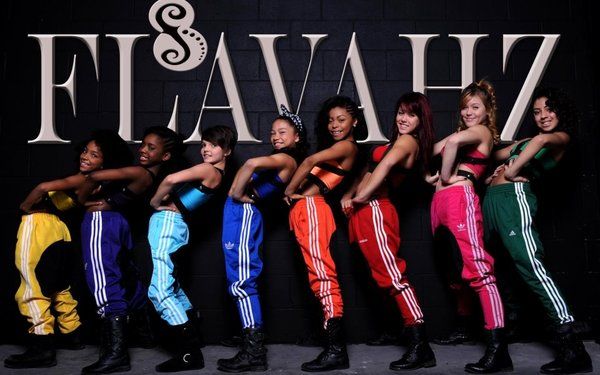 An advertising account on Facebook and Instagram is much simpler than on Google and Yandex, and the cost of an application is lower. But contextual advertising has a higher conversion rate, as the target leads to a cold audience that your sales team needs to "finish".
To make targeted advertising more successful, collect enough leads, upload the data to your Facebook ad account, and create a Lookalike Audience. She may be the most responsive.
How to promote a dance school with SEO
Before you start SEO promotion, carefully analyze your competitors. This will help you optimize your strategy and understand what services are in demand. For advertising to be effective, combine related keywords into groups (clusters) and prioritize queries. Then search algorithms will display the site in the TOP results due to natural traffic. You also need to make sure that there are no technical errors on your site.
Advertising with bloggers to promote the dance school
If you want to agree on a barter, use the following algorithm:
• through blogger search services, find those who live in your city and who are interested in the services of a dance studio;
• offer a blogger a free lesson in exchange for advertising;
• agree on cooperation. Be sure to specify how many advertising posts the blogger will publish in his account.
If the blogger does not agree to barter, consider how necessary this type of promotion is.
Other Ways to Attract Customers
To get maximum exposure, try additional promotion methods:
1. Free Lessons
Dancing is one of the most spectacular art forms. If you organize a public performance of teachers and students of the school, the audience will see the result live and receive additional motivation.
2. Promotions and discounts
To interest potential customers, arrange an open day. Workshops, consultations and discounts on subscriptions - showcase all the features of the school to interest visitors.
Modern dance school in Kyiv
3. Participation in competitions
First place in dance competitions is a sure way to increase customer confidence. To increase the conversion, try adding the phrase to the offer: "Do you want to learn dancing with the winners of the international competition?".
4. Partner programs with neighbors
The main advantage of such programs is a double budget for promotion, which allows you to organize a large-scale advertising campaign. Anyone can be a partner: a fitness club, a yoga studio or a children's music school. It is important to correctly present information and find common ground with the audience.
5. Offline advertising
Whether this method is needed depends only on the habits of your target audience. If during its analysis you find that most potential customers are subscribed to the account of a trendy restaurant, try to negotiate with the administration of the institution to promote your services. It can be both advertising on flyers and street banners.
Conclusion
For a successful advertising campaign that pays off the investment, it is not enough to use one or two promotion methods. Complex marketing is needed with constant analysis and adjustment of the strategy. By combining various tools and platforms, you will be able to provide the school with a stable flow of students, and business with income and profit.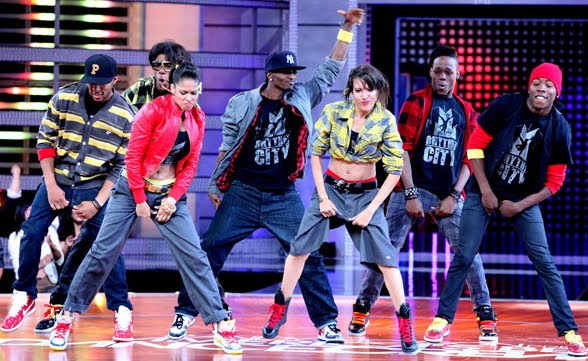 ---
Optimize the business processes of your dance school together with 1C: Fitness Club to increase the effectiveness of your marketing! Leave a request and our managers will contact you for free consultation.
GET ADVICE
When connecting for a year cloud tariff
30% discount

Join the community on VK
Follow us on Yandex.Zen
Website development for the dance studio "Impromptu". Red frame
Site development
for the dance studio "Impromptu" expromt.tomsk.ru January 2017
Pyotr Goretsky's contemporary dance studio "EXPROMT" is a recognized leader among dance schools in Tomsk.
EXPROMT dance school teaches the art of dance and the aesthetics of movement to more than 500 people in 10 styles.
Task
Develop a website for the modern dance studio "EXPROMT", which is able to draw attention to dance as an art form and a way of self-expression.
Tell about the EXPROMT brand, services, training features and numerous achievements of the Petr Goretsky dance school.
Design
Movement, as the main element of dance, has become a fundamental idea in the design of the dance studio. Atmospheric videos, the use of animation, hints and vivid images made it possible to create a lively and dynamic site.
We tried to involve the user in the atmosphere of dance from the first seconds of acquaintance with the site. The first thing a visitor sees is a video fragment of the performance of the EXPROMT studio team.
In the header of the site in the form of a slider there is information about dance styles, the techniques of which are taught in the studio of Petr Goretsky. The illustrations tried to convey the main features of each style, its mood and feelings experienced by the audience and dancers.
Provided the possibility of a detailed acquaintance with the interior: halls, locker rooms, bar and other premises of the dance school.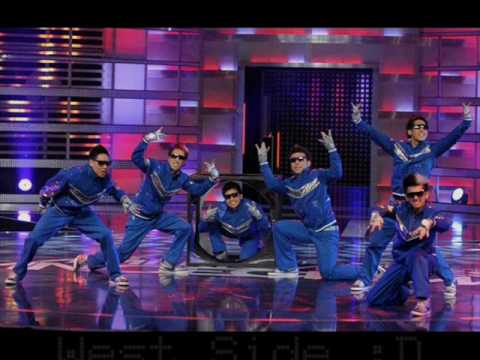 We briefly and unusually introduced the users to the teachers of EXPROMT. We used photos that, without text, tell about the professional skills of the studio team and the style directions of each teacher. And at the same time added a little more dance to the site.
Added a block of comments from visitors to the studio of Petr Goretsky - students and parents of future dancers. So the user will find out what those who are already dancing in EXPROMT think and feel. Information about the direction in which the author of the review is engaged is another way to form a community with the site visitor.
History
The section about the EXPROMT studio is one of the main parts of the structure of the image site of the dance school. During the development process, we tried to carefully consider the design, usability, functionality of the section in order to provide an easy, convenient and quick acquaintance between the user and the studio.
Added a "going beyond" photo gallery as a way to tell more about the vibrant and varied life of the dance school.
Teachers
The main characters of the site and the key persons of the EXPROMT studio are teachers. Their professionalism and achievements are the guarantors of the studio's success and reliability. We made sure that the site contains all the necessary information about teachers.
Styles
The choice of style is decisive in the decision-making process about future education. At all levels of the site structure, the application form was thought out and implemented. With one click, the user can be one step closer to dancing.
Reviews
For those who have something to say and something to ask, provided the opportunity for feedback. Using a simple form, you can leave a review, ask a question of interest and get a quick and accurate answer from a representative of the dance school.
Responsiveness
Responsive version today is a mandatory component of the site, the owners of which respect their visitors. The site is convenient to use on all models of smartphones and tablet PCs.