This is how i dance when i'm not wearing underpants
Underpants, Parody Song Lyrics of Men Without Hats, "Safety Dance"
Underpants, Parody Song Lyrics of Men Without Hats, "Safety Dance"
(Toggle Right Side Navigation)
Original Song Title:
"Safety Dance"
Original Performer:
Parody Song Title:
"Underpants"
Parody Written by:
Wear briefs if I want to
Leave the loose boxers behind
Choice of underpants with a nice band
Keeps the boys held firm and aligned
Need some breathing room
Keep my junk in line
Maybe buy some Hanes shorts that are out of this world
Real stretchy, and hug my behind
Underpants
(Comfort last)
Adjust myself when I want to
Don't want these briefs so tight
Too much for my meat and need some quick relief
Hand in and then a quick slide
Breakin' in 'cause they're so new
Softness has appeal
Once they get removed, hamper into
Laundry with that Downey smell
My underpants, underpants
Large to XL
My underpants, underpants
Holding my sac and pole
My underpants, underpants
Fruit of the Loom is the best
My underpants, underpants
No sweaty, itchy tight mess
Underpants
I love my underpants
My flexible underpants
No catch up my butt crack
Relaxed fit works out fine
Little bit of loose fit, for my rod to use it
Comfort​ when sitting and reclined
Wear briefs if I want to
Leave the loose boxers behind
Choice of underpants with a nice band
Keeps the boys held firm and aligned
My underpants, underpants
Got a new pair from the local mall
My underpants, underpants
Helps to hold in the bulge
My underpants, underpants
Silk when in a romance
My underpants, underpants
As long as I feel relaxed
Love my underpants
My underpants
White underpants
Nice underpants
Flex underpants
Fit underpants
My underpants
Smooth underpants
Soft underpants
Yes, my underpants
Talkin' underpants
My underpants
Previous Parody Added to the Site | Next Parody Added to the Site
The parody authors spend a lot of time writing parodies for the website and they appreciate feedback in the form of votes and comments.
Please take some time to leave a comment below about this parody.
 

 
Pacing: 
4.6
How Funny: 
4.6
Overall Rating: 
4.6

---

Total Votes:
9
The following represent how many people voted for each category.
| | | | | | | | | | | | |
| --- | --- | --- | --- | --- | --- | --- | --- | --- | --- | --- | --- |
|   |   |   |   | Pacing | |   | How Funny | |   | Overall Rating | |
|   | 1 |     | 1 | |   | 1 | |   | 1 | |   |
|   | 2 |     | 0 | |   | 0 | |   | 0 | |   |
|   | 3 |     | 0 | |   | 0 | |   | 0 | |   |
|   | 4 |     | 0 | |   | 0 | |   | 0 | |   |
|   | 5 |     | 8 | |   | 8 | |   | 8 | |   |
Comments are subject to review, and can be removed by the administration of the site at any time and for any reason.
The author of the parody has authorized comments, and wants YOUR feedback.
This is view # 910
im not wearing underpants | TikTok Search
TikTok
Upload
For You
Following
cassiearan
Cassie Aran
Im not wearing underwear 😅 #daywithme #vlog #dayinthelife #dayinmylife #dailyvlog #dailyvlogs #outdoors #vlogs #adventures #outdoorsport #adventuretime #adventure #tampa #outdoorfun #outdoorlife
38.1K Likes, 59 Comments. TikTok video from Cassie Aran (@cassiearan): "Im not wearing underwear 😅 #daywithme #vlog #dayinthelife #dayinmylife #dailyvlog #dailyvlogs #outdoors #vlogs #adventures #outdoorsport #adventuretime #adventure #tampa #outdoorfun #outdoorlife".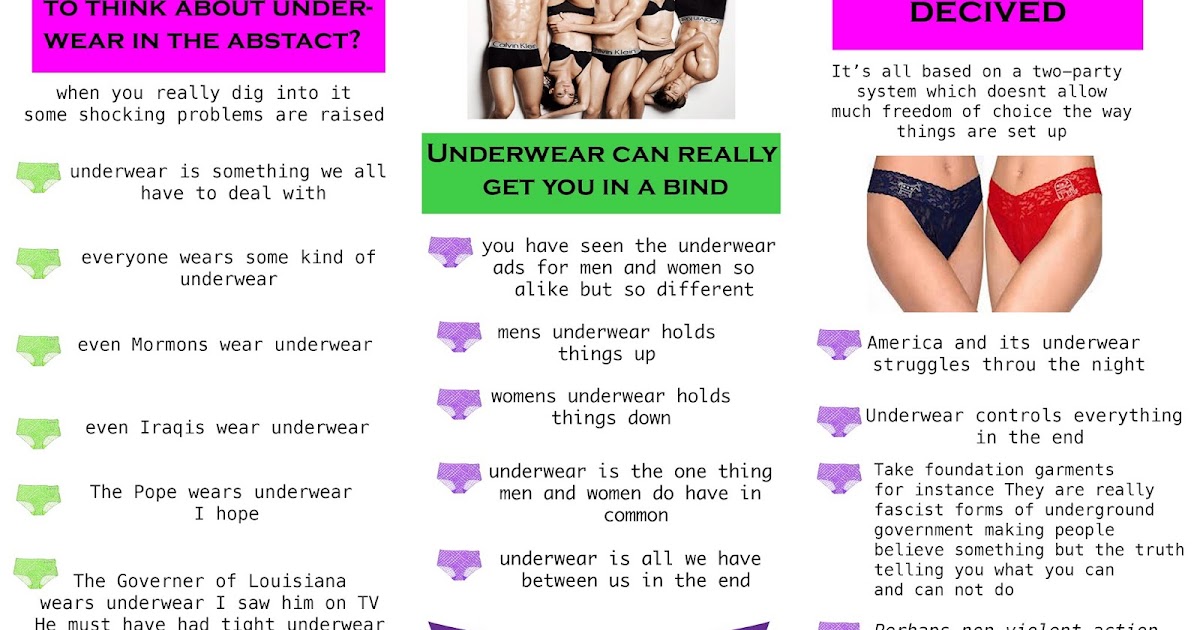 I'M NOT WEARING UNDERWEAR 😅. Love You So.
326.4K views|
Love You So - The King Khan & BBQ Show
amelia._bw
amelia._bw
amelia._bw (@amelia._bw) on TikTok
409 Likes, 10 Comments. TikTok video from amelia._bw (@amelia._bw). No underwear challenge🙊 | Wait a bit😉 | See pinned comment➡️😉. original sound.
36.4K views|
original sound - amelia._bw
movieclipsmania
MovieclipsMania
Oh, wow, ok. #funny #movie #movieclips #film #fyp #foryou #foryoupage
2.5K Likes, 11 Comments. TikTok video from MovieclipsMania (@movieclipsmania): "Oh, wow, ok. #funny #movie #movieclips #film #fyp #foryou #foryoupage".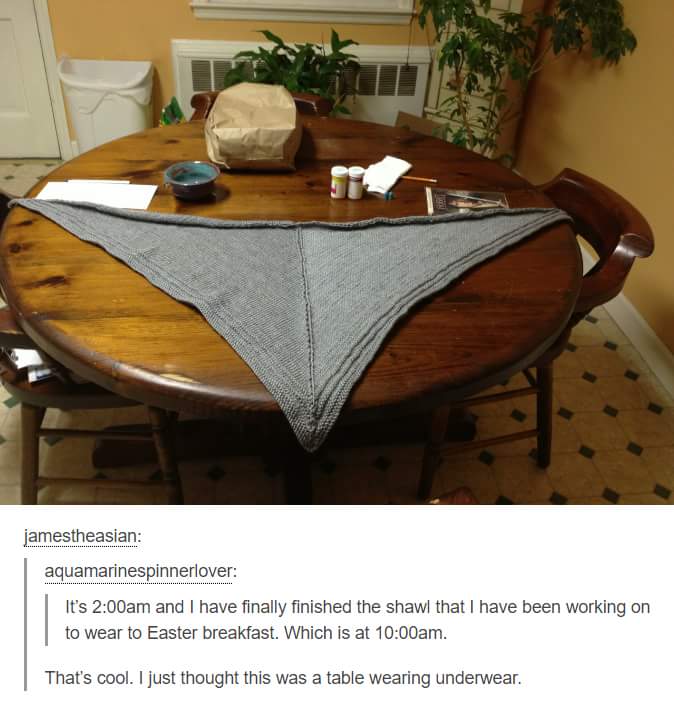 She's not wearing any underwear. original sound.
35.9K views|
original sound - MovieclipsMania
waynesha09
waynesha09
waynesha09 (@waynesha09) on TikTok
317.7K Likes, 636 Comments. TikTok video from waynesha09 (@waynesha09). original sound.
5.5M views|
original sound - waynesha09
fitby.ash
Ashley
id b a trillionaire on g #fyp
47.8K Likes, 182 Comments. TikTok video from Ashley (@fitby.ash): "id b a trillionaire on g #fyp". if i was given $5 for every girl that asked me what happens to my jUiCeS when I wear no underwear with my workout leggings LMAO. original sound.
1.1M views|
original sound - don juan
dereklipp_
Derek Lipp
#dawson #kids
370.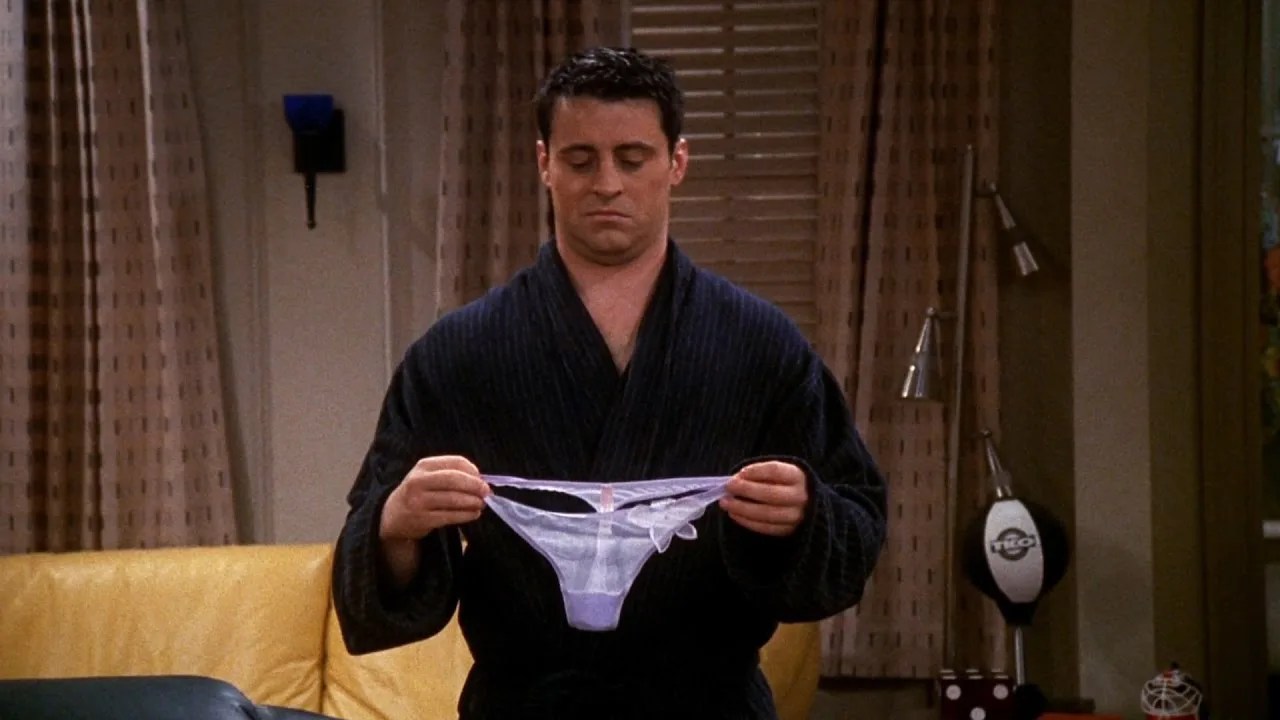 7K Likes, 1.6K Comments. TikTok video from Derek Lipp (@dereklipp_): "#dawson #kids". " Dad I had a wet dream!" | "I'm not wearing underwear". Sneaky Snitch.
3.1M views|
Sneaky Snitch - Kevin MacLeod
the_official_itachi02
itachi uchiha
#stitch with @countrylust #greenscreen
516 Likes, 15 Comments. TikTok video from itachi uchiha (@the_official_itachi02): "#stitch with @countrylust #greenscreen". why tf do you have no pants or underwear on? | like why tf is it really that hot in you're house WHY DO YOU HAVE NO BOTTOM ON???. original sound.
46K views|
original sound - itachi uchiha
barstoolsports
Barstool Sports
Bro was flabbergasted @chicks (Via:hunna.crist & _libbyann/ig)
1.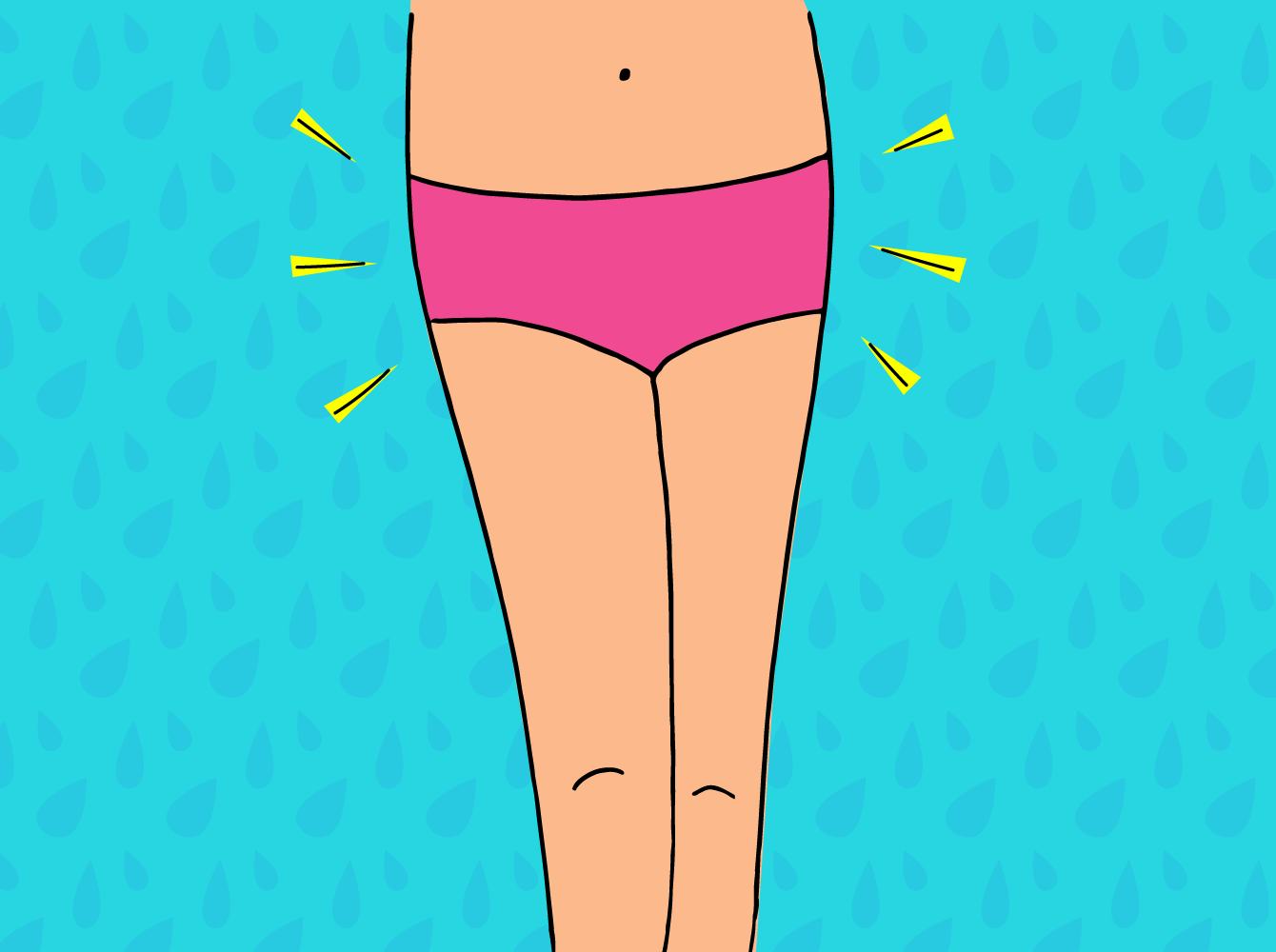 3M Likes, 5.7K Comments. TikTok video from Barstool Sports (@barstoolsports): "Bro was flabbergasted @chicks (Via:hunna.crist & _libbyann/ig)". original sound.
14.6M views|
original sound - Barstool Sports
jezzicur
Jessica Murphy
What underpants level are you at? 🤣 #underpants #song #levelup #keepitgoing
TikTok video from Jessica Murphy (@jezzicur): "What underpants level are you at? 🤣 #underpants #song #levelup #keepitgoing". I have a hole in my underpants! | I'm not wearing any underpants! | I go pee in my underpants!. S31.
533 views|
S31 - Samuel Ifeanyi
From the black book
Writers leave, leaving books. Tomiki bricks sink to the bottom of the "river of time", which "in its striving takes away all the affairs of people." Covered with the dust of oblivion is the fate of many authors.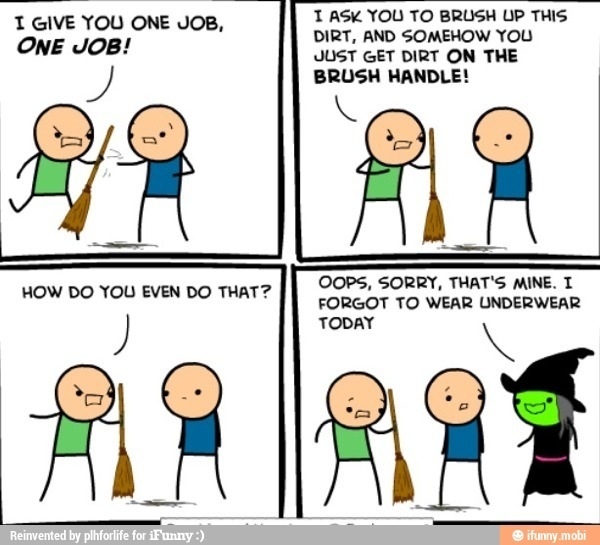 Only rare specimens are washed ashore by the wave. And then you can't take your eyes off the pages on which people come to life, apple trees fall in the gardens, an old dog coughs and a butterfly hovering over a stroller fans a sleeping child. It turns out that our life flows into books and freezes there, waiting for the hour when someone's hand reaches for the spine.
Three black volumes of "The Chosen One" by Rustem Kutuy were published in 2012 by the publishing house of the magazine "Kazan" under the editorship of Yuri Anatolyevich Balashov. In the preface, journalist Rafael Mustafin writes: "It has been repeatedly noted in criticism that there are no fundamental differences between Kutuy's prose and poetry. His prose is deeply lyrical and musical. And in poetry, one can feel the wise look of a mature prose writer, intensely reflecting on life ... The language is metaphorically rich, requiring certain efforts for its perception, but always spiritualized, emotional. And this is its fundamental difference from the tongue twister of other prolific authors and from the "bird language" of all kinds of modernists, and from the meaningful zaum.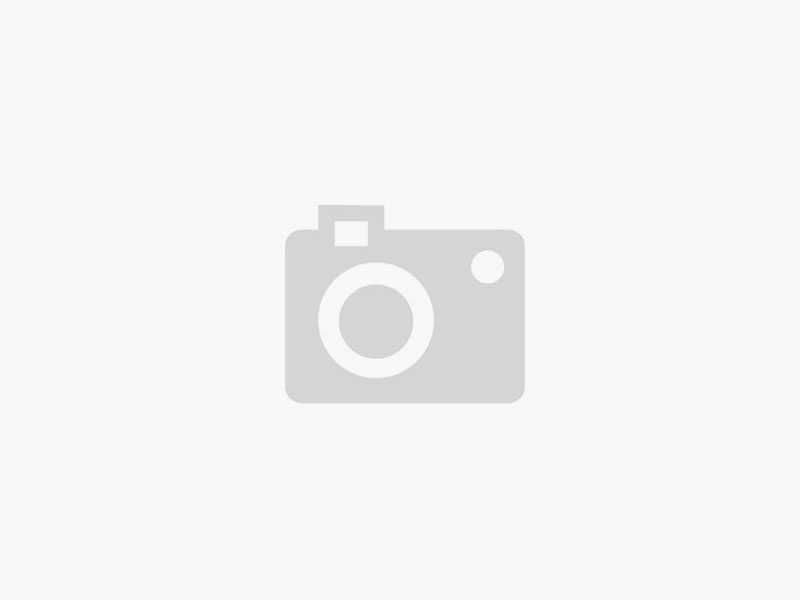 We invite readers to discover the poetic prose of Rustem Kutuy and walk along with the lyrical hero along the streets of post-war Kazan with undersized houses and neglected gardens.
Ryovushka
Zhenya steps with her bare foot over the threshold, closes the door and squints her whole face from the rushing hot air and the sun, squints for a long time, waking up, shaggy her hair with five fingers and stands, putting out sharp elbows, in her father's T-shirt and shorts.
- What are you crying ... Ksh-sh ... - he clicks at the rooster.
Thinks about how to start the day, looking at the big toe of a dirty foot, sticking it up:
"I'll go to the lake - Chirok is there, go. Zinka is sleeping. Will wake up, will roar. Let it roar. I'll put the potatoes to boil - my mother punished me in the evening, and then to the lake. Let Zinka roar. Will not dry. I'm used to it ... Summer residents are sleeping, and their Mishka is sleeping. Yesterday we swam with Chirk, jumped into the water from a tree.
Swinging on a branch and jumping upside down. And Mishka was sitting on the shore in shorts and boots, sniffing, and a fishing rod next to him. Also a fisherman. He would hold on to his mother's hem. Mishka looked, looked and suddenly said: "Boys, shame on you ... without panties ..." And his lips are thick and red. Chirok threw his fishing rod into the water. Threw away, as it should. Let it climb. Fisherman in boots...»
- No cowards ... - Zhenya is already pulling aloud, grimacing and laughing, washing potatoes in a saucepan.
Zinka is asleep and does not hear anything. She doesn't even know that Zhenya and Chirk are already on the lake. If I knew, I would have roared, and the tears were enough for the whole day.
But then she wakes up, stretches and calls capriciously:
- Zhenya-ah-ah ... Zhenya-ah-ah ...
And there is no one in the house, only potatoes gurgling on the stove. Zhenya ran away. Hook the door and run away. Zinka wants to cry, but Zhenya is not there, no one will hear anyway.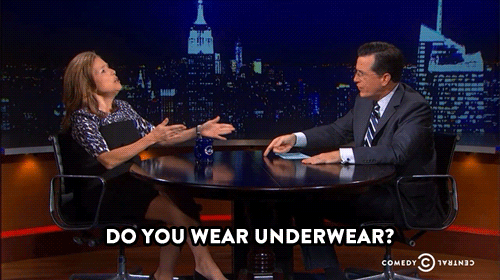 And the bed is hot and sleepy. She takes a doll from the window, puts her head on her hand and falls asleep again.
— Hey, sleepy... Look, she even opened her mouth. Get up. Like a summer resident, everything would be to sleep. Go feed the chickens." Zhenya pulls off the blanket.
Shame on Zinka. She dangles her legs from the bed, presses the doll to her chest and begins to cry, drooling pitifully.
"I'm not going anywhere. I will sit like this and roar until there is no strength left at all and in the eyes of colored circles there will not be much. And Zhenya will start persuading..." Zinka thinks, and this makes her voice louder and more tears flow down her cheeks and flow.
And Zhenya seemed deaf. He puts potatoes on a plate, puts them on the table, and water drips from his underpants onto the floor. Zhenya dunks potatoes in salt, crunches onions, crunches deliciously, so that Zinka doesn't even want to cry anymore. She, as if unwillingly, approaches the chair, climbs onto it sideways, sobs thinly.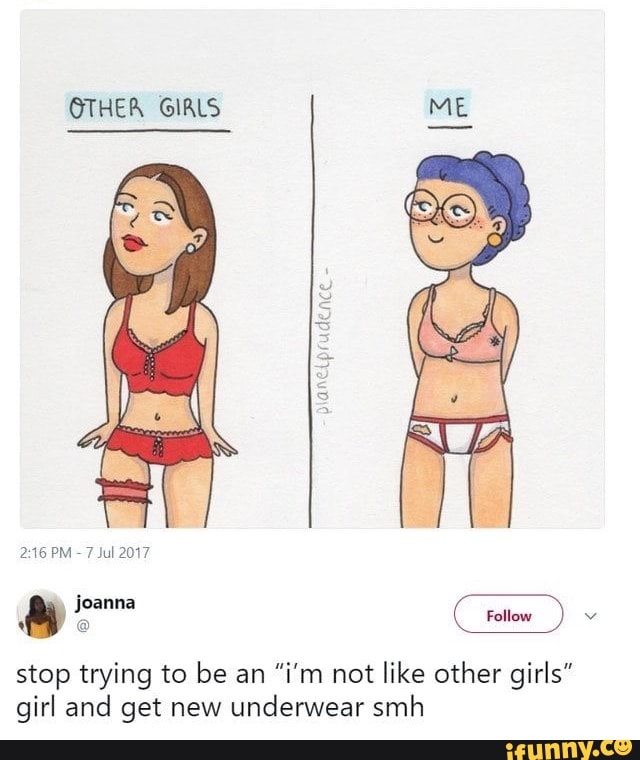 - Where are you going? Wash yourself and feed the chickens. You can't see the eye at all. One water... Go.
Zinka sits on the floor, shaking her knees, choking on tears.
- I'll say ma-a-ame ...
- Tell.
- Will smack you all ...
He sticks out his sharp tongue and sniffs diligently, to spite Zhenya. Zink knows that he can't stand it when she sniffs. And he doesn't care about tears.
- Look like a pipe ... Come on. Here I will make the earth eat.
- You can't force it. Mom will beat you.
And Zinka goes to wash, slaps her face with her palms, washing away her tears; then she feeds the chickens from the trough, they jump around her, peck the ground in vain, like blind people, and Zinka laughs and sprinkles handfuls of millet.
And when the chickens become lazier and more indifferent, she wipes her palms on the grass and goes to the table, and, like Zhenya, also dips the potatoes in salt and crunches onions, winces from her strong spirit, swallows frightened air, and her eyes fill with tears.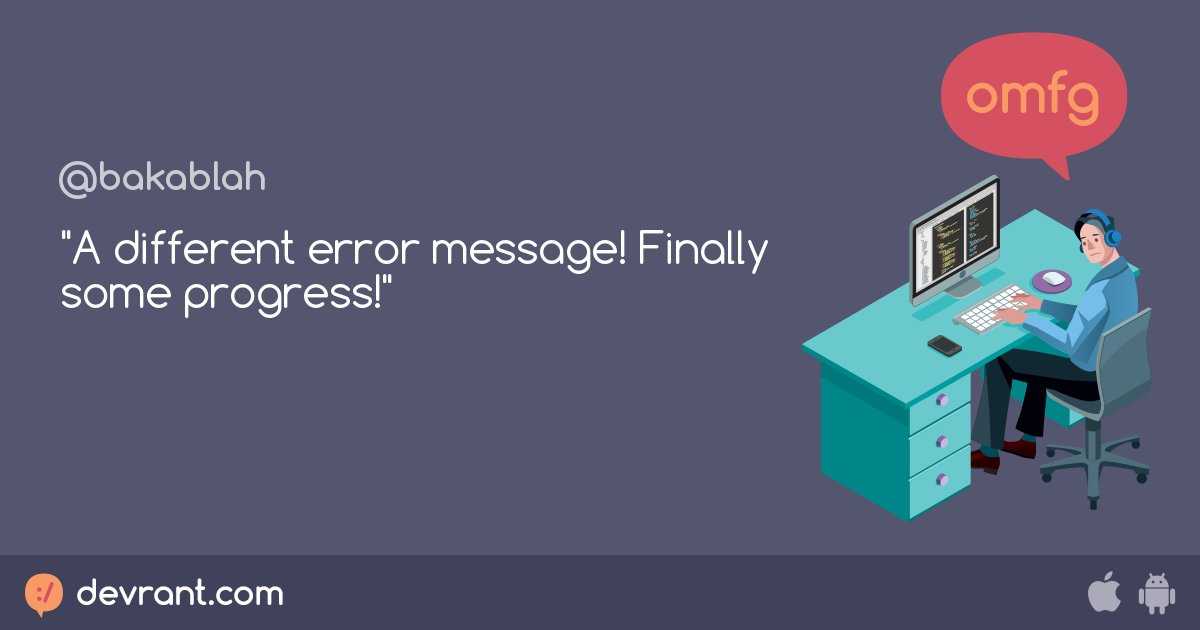 And in the doorway Chirok is already swaying, smiling with his toothless mouth.
- Let's go fishing. The water is quiet now. Let's go, Zhenk. It'll be great. We will drag scoundrels.
Zhenya looks at Zinka. Where are you going with her? Neither give nor take a stone around your neck. And on Crooked Lake, the grass is tall along the shore, and lumpy and stubby in the lake, and such silence; spit - and the water will tremble, scatter in circles. And the float stands upright like a finger, then suddenly shakes its very tip and sinks down - a heavy fish, of course, comes out of the water tightly, whips with its tail, wriggles. You can sell this to summer residents, and buy sweets for Zinka so that she doesn't roar. But before Krivoye, consider, two hours of walking in the sun itself, and Zinka's mother will be so full that he starved to death, and slapped him in the face, and dragged God knows what swamps - "already legs are in blood."
- Why are you sitting? he asks Zinka.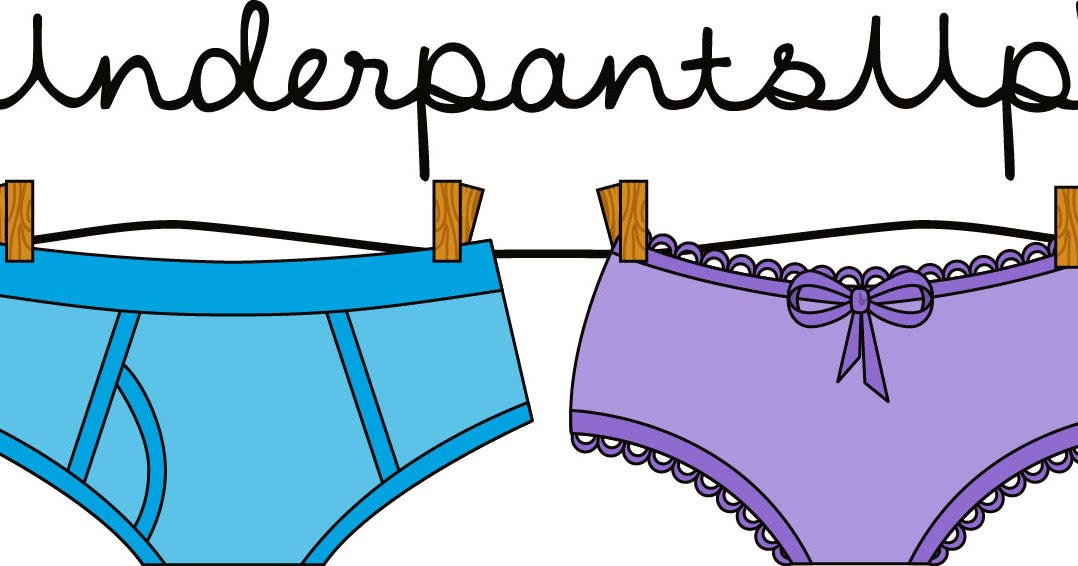 - Delicious potatoes?
- Delicious.
- Will you come with us?
- Where?
Oh, and I'll tell you then. Here, so that the rats eat me, I'll tell you. You will never hear such a thing. About the Serpent Gorynych...
- I've heard it.
- From whom?
- You said it yourself.
Zhenya frowns, clinking her plate.
- This is not about that at all ... Will you go?
Zinka is silent, she clenched her fists, put them neatly on the table and is silent. "Let him talk. There are many flowers in the meadows. You can pick up the whole hem. And a lot of sorrel, sour-sour. I will collect it in the hem, and then I will eat it all. But I'll tell my mother about Zhenya anyway. Everything is as it is, in order."
But Zhenya does not even think of persuading Zinka, goes out with Chirk into the yard, and there they whisper, wink at each other. Zinka is very curious what they are talking about - their hands are diving into their pockets, looking for something - maybe a candy? No, the fishing line is thin on Zhenya's fingers, he slobbers it in his mouth, he tries it on the tooth - it's strong!
Again they move their lips, swear, you see.
Teal puffed up all over and pursed his lips. "Redhead," Zinka scolds him, "like a sunflower. And the ears are round like wheels.
And what if they don't take her anywhere, they close the door with a hook, and sit here, at least go out with a roar - who cares about Zinka. Now, if mother were at home, then Zinka would feel good, and not worry at all. They would have cooked porridge and read books about all sorts of animals. And let it be scary from fairy tales - mother is nearby ...
"Zhen, and Zhen, and Zhen," even Zinka stutters. "I'll go with you." Just take potatoes and bread.
- Stay. You will still cry.
- Not. There are no tears in my eyes. I'll go. Take it.
- Okay.
They go through the village. Zinka is behind, three steps from Zhenya and Chirk. They walk fast, the dust burns their feet. Zhenya has a bundle in her hands and nothing else, not even fishing rods. Funny! We went to fish, but they didn't take what to catch. Zinka doesn't need to know anything.
Walk, and that's all, but what you want to drink, they don't give a damn about it.
They go around the lake along a narrow path, and then they wander without a path through tall grass. Zinka is completely drowned, one crown is visible, bend down a little - and you are gone, the grass is all around and the sky is bright, big.
Zinka pricked her leg, screamed, and sat down in the grass.
- I won't go further ... I want to go home.
- Well, sit down. The snake will crawl towards you. Black.
Zhenya and Chirk leave, only the grass rustles.
"I'll lie down and die," Zinka thinks to herself. "I'll close my eyes and die and never see my mother again. And the grass is soft and quiet, and there are no snakes." Jumps up, screams, how many voices there are, fighting off tall grass:
- Zhenya-ah ...
And there is so much fear in her cry and round eyes that Zhenya takes her hand and slows her pace.
They collect bunches of wild onions, knock down the blue heads and, sitting near the grove, chew, choosing arrows, sweet and straight.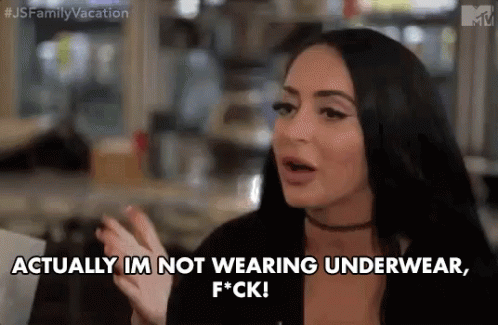 And Zinka eats sorrel. Sour in the mouth, knits the tongue. She smacks her lips, lowering her eyebrows, as if she is busy with a serious matter.
The sky is heaped with clouds. Bending down the grass, the wind runs, combing the grove. In the meadows it is warm and green like leaves. The water is blue and cool. Zhenya knows the color and smell of the wind. The wind smells of berries in the forest, mushrooms in the birch forest, the sun in the clearing, grass in the meadows and fish in the lake.
Teal smiles, but there are few teeth in the smile.
- I like to eat onions.
- Something to see. Are you sleeping with your grandmother? Teeth bye-bye ... Or from a bow, maybe?
Chirok purses his lips and, tilting his head, spits to the side.
- Mother says they will grow up ... But it's better without them. You know how to whistle.
He gets up all over, as if he was about to jump, and emits a long thin whistle. Zinka plugs her ears with her fingers, squints and squeals.

- Great! How are you? I would like that." Zhenya blushes, licks his lips. "Great...
- You won't make it. It is necessary that there should be no teeth ... What's with the teeth ... - And it is important that Teal rises from the grass, shakes itself off.
— Let's go... It must be close.
The sun is setting over the meadows, as if you are dipping into it.
And in spring there are no meadows - water is all around. High water stands near the village, dark, muddy.
The water will come down, the earth will dry up - and already the birds will whistle in the grass and the pike will cut through the clean surface of the lake.
- Zhenya, soon?
- Why are you drooling? He told me to stay at home. Wipe your nose.
Zhenya walks, raising his legs high, and does not look at Zinka at all. Shrub dense, low, prickly.
Chirok whistles without parting his lips, and it turns out funny, as if he whistles with his nose, and smiles.
We won't take you with us anymore.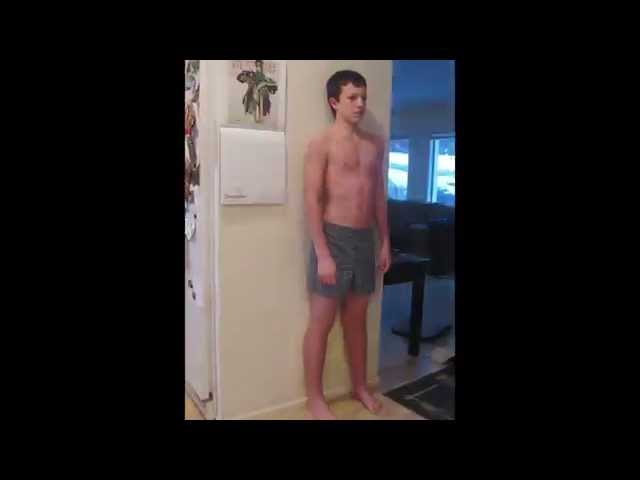 Some tears from you. Like a young lady ... - Chirok encourages.
Zinka is silent, spitefully silent, and will not even turn her head.
"We'll come home, I'll complain to my mother. I'll tell you everything, no matter what. And about how Zhenya steals worms from Nastya's grandmother's garden, and about how they smoke in the old bathhouse. And I'll tell you about Chirk. Zinka wants to remember what Chirok did wrong, but he doesn't remember. She gently wipes her nose with her skirt and decides: "I'll tell you how red he is, even dogs bark at him."
Zhenya suddenly crouches, pushes back a bush and shouts:
"Here she is… Wow! - Enters the water. - Warm.
Zinka doesn't care what Zhenya and Chirk are talking about. Water is like water, only green. It seems to be a dirty puddle, but they call it a bakalda. They invent everything.
Lies down in the Zinka grass, unties the knot and sprinkles the bread with salt. And Zhenya and Chirk walk slowly and quietly on the water, disturbing the bottom with their feet.
Bakalda becomes cloudy - only dirt, not water. They bend down, looking for something with their eyes. Suddenly Zhenya cupped his palms under the water and jerked his arms out at once. Zinka cried out: the fish wriggling in Zhenya's hands, good fish, little bee. Zinka ran by the water.
— Throw, Zhen... Throw...
He is catching fish in the grass, his fingers are slimy, and Zhenya is shaking his fist and pointing at his lips: shut up! Zinka turned away, began to cover the fish with grass so that it would not dry out, and then another little baby flies right into it, long and bulging.
And when Zinka lost count of how many fish there were in the grass, Zhenya and Chirk got out of the water, stretched out next to Zinka in the shade, only they put their feet in the sun and began to eat bread.
- We'll come home, we'll make a fry.
Zhenya drives the flies away from her face, lazily, as if from a dream, says:
"There are mermaids on Gorely. Beautiful. Hair down his back like grass. — Rise on his elbows. Here if at night. They are at the bottom. They have their own houses there, all sorts of windows ... I caught fish yesterday, well, it was really smooth all around. And suddenly the water would rise and go in circles, and there was a lot of wind. They are... Mermaids. They dance, and the water walks over them. I, of course, look with all my eyes and see hair coming out between the circles ... thin, long. I'm not lying ... I saw those hair myself ... It seems to be like gold. What kind of fish is this? There is no fishing ... But grandmother Nastya, who lives near the stables and wraps everything around glasses with thread, she said, she saw them herself. It's now that she puts glasses on her eyes, but then she doesn't ... Let them go and mow hay with Uncle Pasha ... Why are you showing your teeth! You don't have them at all... If you don't believe it, plug your ears with grass.
Chirok is not offended and looks with cheerful eyes.
- Tell me more.
- Come on, Jenny, come on.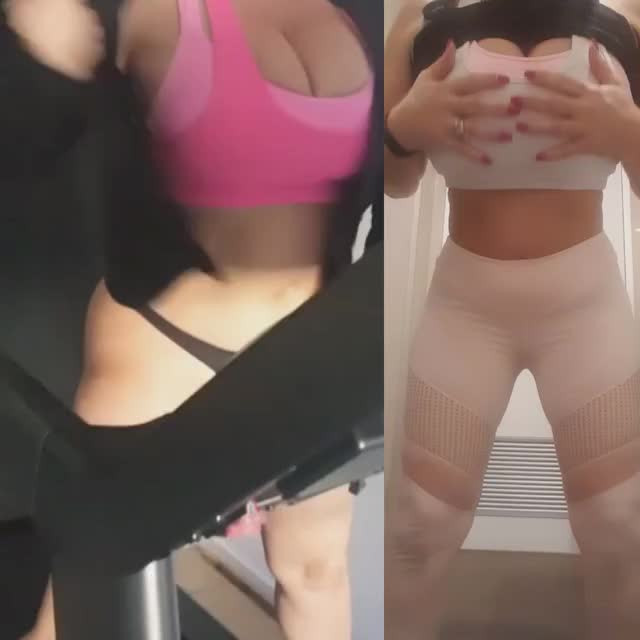 - The night has come. They lay down in the hay. Uncle Pasha began to snore, even the grass stirred. And Grandma Nastya was looking, mermaids were climbing out of the water, holding hands and walking along the shore. I suppose it's scary ... Grandma Nastya screamed, and they flopped into the water, but Uncle Pasha snores anyway. How!
- Wash them.
- Where ... They, you know, how frightened.
- Nonsense. Ayda, Zhenya, shall we try?
Zinka does not move, her eyes fixed on Zhenya, she is scared. Silent and snoring softly.
- We'll fix your nonsense, and we'll catch at least one. Come on Zhen?
- You're afraid to go into the water.
- Nope.
"Let's do some bullshit by tomorrow." There are no hard threads.
"I have," Zinka almost choked. "I'll give it."
They returned quickly.
They thought about the idea. They didn't even talk.
They came home, dragged out the nonsense - they felt it, stretched it, counted the length in steps.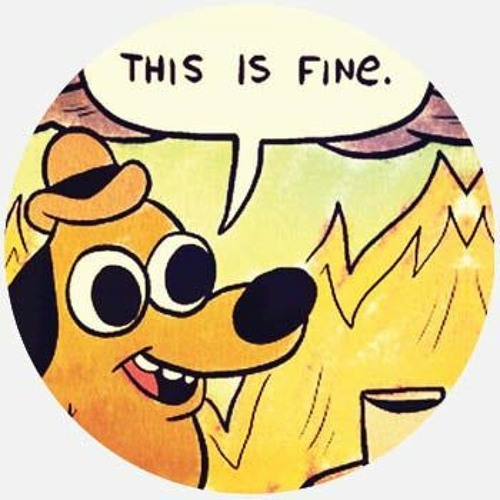 Zinka jumped around, boasted:
"And I gave you the threads. What would you do without me...
Then she suddenly became quiet, with a serious face she sat over the nonsense, thinking: "And if they don't take it? It will become of them. Get up a little light and slip away. Unscrupulous scammers. It's always like this: they promise, lure something out, and then they themselves laugh. A mermaid will be caught, big, with a tail, with golden hair. So they don't even look, as if it's an empty place here, and not Zinka, know the threads are knitting. They won't take it."
Zinka pushes Chirk in the side, shows him his tongue and shouts:
- Toothless! Toothless!
Chirok tugs at her thin pigtail, pinches and cackles loudly - even the rooster jumps aside.
And Zinka starts crying again.
Many tears have accumulated throughout the day. Everything will pour out. Soon the mother will come from work, you can roar all the way to your mother. You won't pass the zinka.
Those shameless ones will leave tomorrow without her for the mermaid. Her threads will mend the nonsense and leave. And she roars plaintively, protruding her lips, drooling in bubbles, up to colored circles in her eyes.
And Zhenya knows to keep quiet and knit holes.
"Ma... ah... ma..." shouts Zinka, flies towards her mother, clings to her hem and, militantly puffing out her cheeks, passes by the nonsense, Chirk and Zhenya.
... And when it becomes quiet in the hut, it is black outside the window and there is a delicious smell of milk and bread on the stove, when Zhenya is not yet at home, and it is time to go to bed, Zinka suddenly, straying, in a hot whisper tells her mother about worms and about the old bathhouse , and about what a red-haired Chirok, and, finally, completely in his ear, with terrible eyes, taunts his mother about a mermaid.
Moscow does not believe in tears, but dance, Ashvani, dance!. From Russia with love. Nation
Guru Ashwani Nigam's story is more like a Bollywood movie script.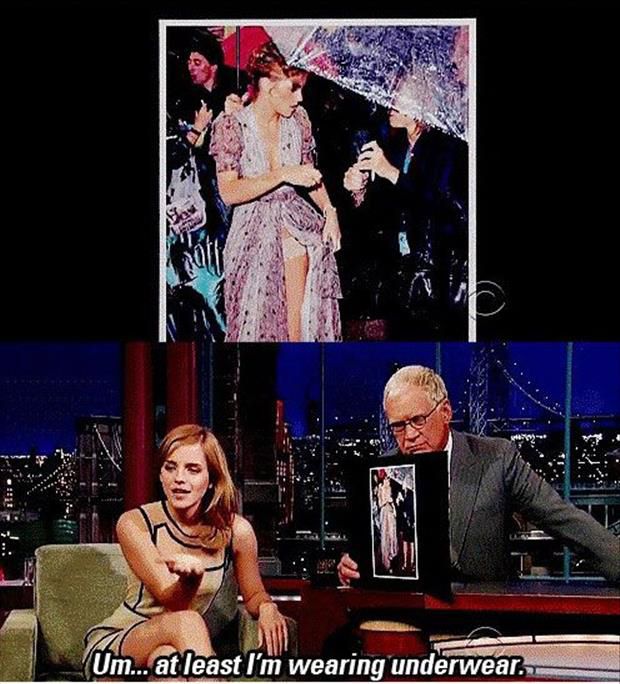 A descendant of a noble Indian family dreams of becoming a professional dancer, but in his caste this occupation is considered shameful. Ashwani hides his passion for dancing for a long time, and when the secret is revealed, he leaves sunny Delhi for gloomy Moscow in the 90s. Crying, sitting in a bare diplomatic apartment, looking at the Ostankino television tower. But then a happy turn happens in the fate of the Indian, Ashwani acquires thousands of grateful students, well-deserved fame and great love. And all this while dancing, dancing, dancing.
Actually, thanks to dancing, I learned about the guru. About ten years ago I saw his dance lessons on cable TV. The teacher's charisma spilled over the screen. And I also fell under his magic: I put aside pots and irons and did "like this" with my hands. It didn't turn out very well.
- Guruji (respectful form of address to the guru, teacher. - Auth.) , Indian dances were not given to me.
You probably have to be some kind of especially relaxed person to bend like that. And we, Russians, are often squeezed, tense.
"So when we learn, we start with body language. Facial expressions, eyes, hands. Yes, it is difficult for Russian people. But not because there is something wrong with the body, no. This is psychology. Russians are afraid to open up: probably, the difficult history of the country, the memory of generations, is having an effect. Out of a hundred people, if there are two or three who immediately easily make contact, this is already a great success. But a year or two passes, you look - and their faces are already different, they dance and live easier. All the negative energy comes out through the dance: people begin to speak freely, to show themselves. And from that moment on, Russian dancers begin to dance no worse than Indian ones.
- Tell your story from the beginning.
— My name Ashwani is translated as "doctor from God".
The surname Nigam indicates belonging to the Brahmin caste. This is the highest caste in India: Brahmins serve in temples, are engaged in teaching, medicine. My dad was a journalist, my older brother became an editor. Six of my uncles, my paternal aunt and all my cousins ​​work in offices in good positions, I alone fought back.
— How did it happen?
- I graduated from the university with honors and even worked as an engineer in a Japanese company for 6 years. That's what my father wanted. But since childhood I have played different instruments and danced. Everyone dances in India, but in our caste, especially for a man, this cannot be a profession. That's why I danced after work. I deposited money in the bank at interest. I planned, when I had saved enough, to come to my father and say: "I did what you wanted! Now I'm going to dance." But the father suddenly died. I quit, but I didn't want to upset my mother, so I left the house in the morning, as if I were going to the office, and in the evening I returned, as if from the office.
She did not suspect anything for two years, and then she needed me for some reason, and my mother called me at work.
In the evening they put on a performance for me: "You are 28 years old, it's time to get married, fathers offer their daughters and suddenly you, a descendant of an ancient family, are a dancer! Pah-pah-pah! What have you become?!"
I decided to leave India. I wrote a statement to our Foreign Ministry: I asked for a dance teacher in another country. I had good potential - 2nd place in the state competition. I was offered two countries to choose from: Indonesia and Russia. It was 1996: in Indonesia it was very restless, in Russia there was a mess after the collapse of the USSR. But the Foreign Ministry described Moscow to me like that! That I will live at the embassy, ​​that I will have thousands of students and they all speak English, and some even Hindi! Ashwani laughs.
— What really happened?
— Shock! Frost okay, I was ready.
But I did not live at the embassy, ​​but at VDNKh, these are three metro stations that I still had to drive through, not knowing a single Russian letter. No one speaks English around. And I arrived at a time when Moscow was preparing for the Days of India, all the Indian teachers were busy - and they forgot about me.
They gave me an apartment, it had an electric stove. I have never seen such ones, I tried to figure it out, but it did not work (later it turned out that only three of the four burners were broken). The first day I ate the chips that were left in the bag. On the second I decided to make tea. No boiling water: hot water flowed from the faucet. The tea did not brew very well, but I corrected it with milk.
My things from India were supposed to arrive only in a week. I had no money, I could not speak, I did not know the city. They also scared me that you can't walk the streets alone. In those years, we suffered greatly from skinheads. One of my Indian colleagues was severely beaten, his fingers were deliberately broken.
I also ran away from them several times in the subway (I had to run to the stairs, there was a police patrol), once from skinhead girls; I couldn't even think that such things exist...
So at the very beginning I was sitting hungry in a bare apartment in the center of Moscow. I went to bed without linen, and the pillow pricked my face with feathers (our pillows are stuffed with cotton wool or coconut fiber, they do not prick). I remember how I got up at night, went out into the living room - the Ostankino tower was blinking outside the window. I looked at her and cried: where did I go?
So two days passed, and on the third day the teacher who lived with me on the floor came: "Oh, sorry, we were busy. Forgot about you." Brought Indian food. I ate, calmed down, then went to work, they gave me 150 dollars in advance, my things came, life gradually improved.
— Did many Muscovites want to learn Indian dance in 1996?
It was another shock.
I dreamed that I would have a large hall, many students, they would touch my feet, as is customary in India. And everyone will be delighted with my professionalism! I'm coming. My hall is the smallest of all: 8 by 8 meters. And not a single student. I went to the secretary: "Whom to teach?" She called former students.
Three days later, a 16-year-old girl came. A month later there were 15 students. A year later - already hundreds, then - thousands.
— After the bright warm Delhi, what did Moscow look like to you?
- We lived at VDNKh, there are diplomatic houses, there are a lot of trees around, very beautiful and clean. After old Delhi, where two people cannot pass between houses at the same time, Moscow, where eight cars fit in a row on the road, seemed huge to me.
Our ancestral home was opposite Lal Qila Palace (the main residence of the emperors from 1652 to 1856, the main tourist attraction of Delhi. - Auth.) . Our haveli, the mansion, had 52 rooms.
Once it belonged to one of the emperor's wives, and after her death, it went to our relatives, who worked as accountants for the emperors. Our whole large family lived in this haveli: uncles, aunts, their children. But these 52 rooms are small and dark. And in my Moscow apartment I had only three of them, but they were so huge that I got tired of running from the kitchen to the living room. I liked it.
— And when everything is more or less settled for you, you meet Svetlana, your future wife?
- Yes. She was then 18 years old, she is also an engineer, a hydrobiologist. Studied in 1st year. A friend brought her to the dance; Sveta's mother died, it was a difficult period in her life. At first I noticed her because of the clothes. She did not have a sari, and she went to a Krishna temple and bought strange pajamas there, she looked very funny in them. But at the same time, it was clear that she was smart, attentive: in a month she learned what I taught for a year.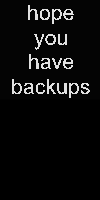 I wanted to promote it. But one fine day, Sveta came, and her hair is a centimeter long! Her friend was engaged in haircuts, they experimented, ruined her hair - and as a result, zhuh-zhuh under the typewriter. And I have a show! I wanted her to perform! I swore a lot: in Indian dance, even men do not do such a small hairstyle! Light listened and left. I was sorry: the girl was good, they could have put a wig on her. Why am I like this?
And suddenly, six months later, she comes, I was delighted and treated her more carefully. We began to slowly get closer, to communicate. And my contract with the embassy is already ending. The students ask me to stay: we will find a place for you to live, we will pay. And Sveta said that if I go to India, she will follow me! I liked it and I decided to stay. Then my friends and I rented an apartment, Sveta came, helped me around the house, and then, when I had to leave the apartment, she offered to move in with her. Since we are a moral couple, we decided to get married.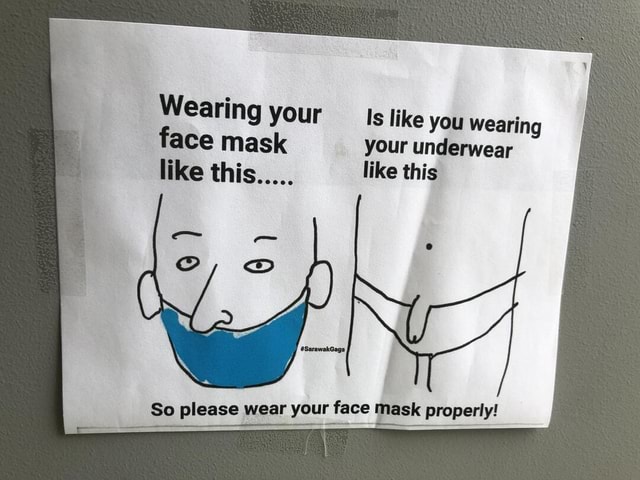 — How did your relatives react to the appearance of your young wife?
- Mom, when I said that I would be a dancer, doubted about my orientation, worried that she would not have grandchildren at all. And then I sent her a video from my lesson: girls were dancing in the hall. I asked my mom which one I would like. There were bright girls, heavily made up, but she pointed to the most modest, Svetlana Pavlova. And I said: if you like her, then I will definitely marry! (laughs) Mom was surprised: "Really? I am so glad!" Then: "Is she Russian? Christian? Nothing, I'm glad." Svetlana was then 25, and I was 37. In India, 37 is a big age, you will not find a young good girl anymore.
But all my relatives, except for my mother, were against it. Some said that I had died for them and should not come to them. At our wedding in India there were only my mother, brother, his wife and children.
...Once we lived with my brother for several weeks.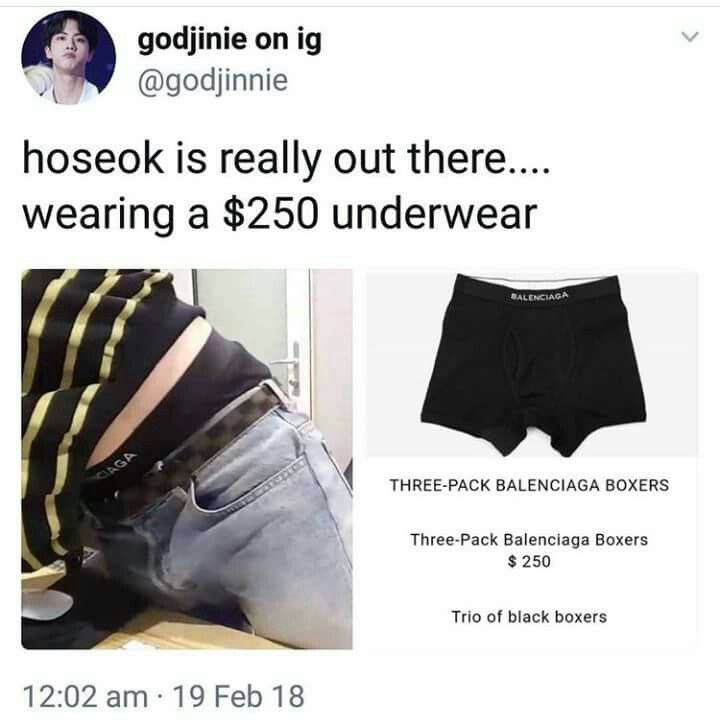 They made us a separate refrigerator and gave us dishes for guests so that we would not go to their kitchen. The kitchen for the Indian family is a sacred place, only its own are allowed to enter there. Svetlana wanted to warm up something, but they didn't let her in. She didn't understand why. I explained: the difference of cultures, nothing can be done.
We were treated like exotics from the zoo until the children were born. And then everything was accepted as it should be. Children are my blood.
How many do you have?
- The oldest is Ishika, she is 18 years old. And three sons: Nil, 14 years old, Niketan, soon 11, the youngest Vasanta-Vasily, 7 years old.
Ashvani, Svetlana and their children.
— All children, I know, are homeschooled.
- Yes. And everyone was born at home. Sveta categorically decided to give birth herself, and she herself teaches them. It works out well for her.
I'm not so good: I learned Russian, I speak fluently, I learned to read, but I can't write without mistakes. "A" and "o" I can't distinguish, "vada" I can write, "malako". Children laugh, what mistakes I make!
In general, we have golden children, very modest, always behave decently. Society no longer accepts such people, I tell my wife: home schooling is good, but they need to live in the present! But Sveta is against it. The eldest daughter is already preparing to enter the art school.
— What religion do the children have?
- They are Christians. I myself invited my wife to baptize them. We live in Russia, so we must follow the rules of our country. But the children also have a residence permit in India. we go there often. And my mother, after the birth of her first child, lived in Russia for a year, came to help.
— We say: "The husband is the head, and the wife is the neck. Wherever the neck turns, there goes the head. How is it in your family?
- The same situation.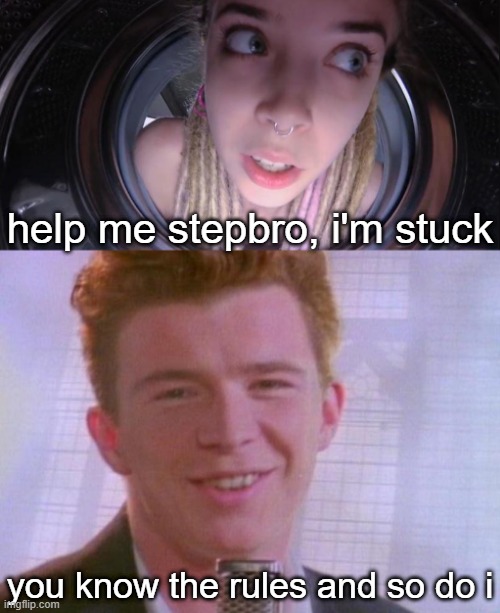 You can even say that the wife and neck and head. I am only hands. They work, bring money, and the head and neck figure out where to spend it. In India, I gave all the money to my mother, she allocated me for life. And then I give everything to my wife. Nothing changed. (Laughs.)

- I heard that Svetlana addresses you as "you".
- And I to her on "you". When we swear, it turns out very gently. "You are a goat!" - "No, you are a goat!" "You" softens the evil, no matter how much it is. And when I scold children, I also turn to "you" with them so as not to be rude. Therefore, we do not have a strong curse. But I also scare with my eyes, they are large enough for me to express everything that I think.
— Yes! I remember from your video tutorials how you dance with your face, facial expressions, this is something amazing.
– Indian dances are the only classical dances in the world where you can show more than ten emotional states with facial expressions.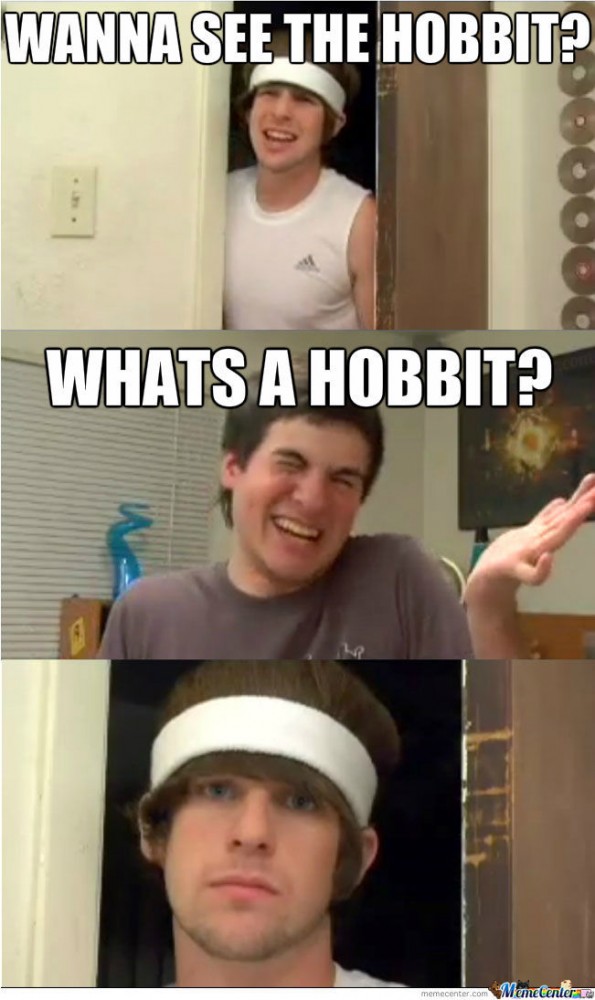 I can do it. I can teach you to swear with your eyes. But these are years of training! (Laughs)
— You teach classical Indian dance, and Svetlana teaches dances in the spirit of Bollywood. What is the difference?
- Bollywood is not a style, but a porridge of fashionable dance styles. If you watch Indian Bollywood 1960-70s, then they dance rock and roll, samba, rumba. In the 80s it was disco and breakdance, today something else.
But Svetlana owns not only bolliwood dance, she has a diploma of a professional dancer of classical Indian dance Kathak. She was my first student to receive such a diploma. And I'm proud! By the way, I also teach Bollywood. True, not so modern, but retro Bollywood, old songs that I like.
— How many students did you have in 25 years in Russia?
- When I taught at the embassy, ​​there were two thousand. In 2003, I created the theater of Indian dance "Tarang", in Russian it means "wave".
I am the artistic director of the theatre, Svetlana is the choreographer. We have many students, many of them are children. Plus, I conduct seminars: I fly to different cities of Russia and there I teach groups for 3-4 days. If we gather everyone, then there will probably be twenty-five thousand students.
Two or three thousand are constantly engaged, and there are people who have been with me for more than 20 years. A lot of students teach. And their students teach. I am the grandfather of Indian dances in Russia. (Laughs.) And for several years now, Svetlana and I have been giving lectures on the culture of India at the State Museum of Oriental Art.
Guru Ashwani Nigam with his Russian students.
— How many cities have you seen in Russia?
- About forty. And not only cities - villages, auls, villages. I was in Yakutia. The first time he tried to eat this horse there, what is his name? Deer!
— Are Yakuts different from Muscovites?
- Yakuts are so calm! I brought them bright, emotional dances - "oh, no, we need soft dances, we don't like so quickly.
" He came to St. Petersburg with calm dances - "no! We need a tygydyn-tygydynchik!"
People in Russia are different, and they have different desires, and ideas about India. Many, especially from small towns and villages, have never been to India. But they watched movies, they love music and fantasize a lot. I often feel sorry that they cannot see everything with their own eyes, so I want to help, I give literature, videos. This is also my cultural mission.
— But at the same time, you say that you already feel like a Russian.
- I'm in shock! In India, they believe this: what language a person speaks in a dream is the language of his soul. And in my sleep I even speak Russian with my parents. But this is understandable: my friends are Russians, my relatives are Russians, my children's godparents are also Russians. So I became a Russian inside my soul.
Selfie against the background of Moscow, which has become native.
— What are the Russian people like?
- Generous and funny.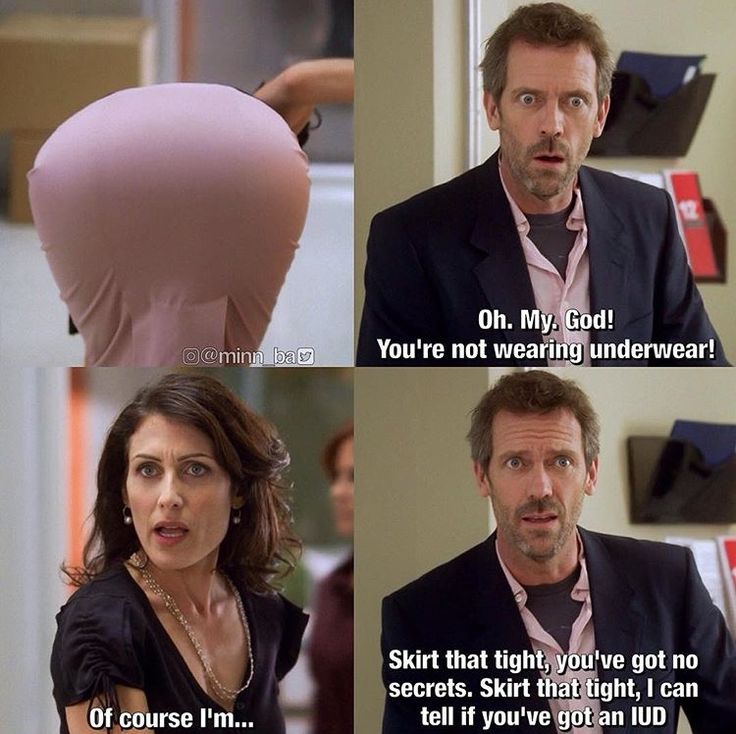 Sensitive, kind, joyful. I remember a case when we were with a performance in one small village, and my Moscow student's parents lived there. He invited me to their house. They didn't have money to buy food. We climbed into the cellar, went to the garden to dig potatoes. I understood the situation, gave them some amount of money - for life. But they bought a sheep, sour cream, bread and set the table. I say: "Why? It was your help!" But no, these are the people.
There was a seminar in Kemerovo. Everyone had already got off the plane, but they didn't let me in, they said I had to wait. Then they called, and I went out of the ladder onto the red carpet! He walked like a king: bread and salt, smiles, joy around. I was a star for them: Mithun Chakraborty came to Kemerovo! (Laughs) Of course, I was delighted.
I looked at these people, remembered how it all began, what path I had traveled, and I couldn't believe myself...
From Russia with Love is a project of the Nation magazine created with the support of the Presidential Fund for Cultural Initiatives.