How to dress for sadie hawkins dance
Sadies Time. What to Wear (Buy for Her) to the Sadie Hawkins Dance Including BOGO FREE Dresses.
It's not prom, but it's still a party, so a dress or dressy outfit is what most girls wear to the Sadie Hawkins dance. Curious about who Sadie is and why she has a dance named after her? Here's a good article, which also looks at the cultural fit of a the "girls ask the boys" dance in the 21st century. All opinions aside, let's just say that for most high schoolers, the debate is not the relevancy of such a tradition in the new south. It seriously all comes down to one question: What to Wear to Sadies, and Will My Mom Let Me?
(Having lived through this over the years, our advice is, "you do you" in your family. Try not to waste your valuable brain space judging other moms' decisions. This is just one of literally hundreds of family decisions over the years that may separate you from other parents.
The only right & wrong on the outfit is what's ok in your family)
We shopped the local boutiques to see what they have in store to wear to Sadies.
CRIV in the Metropolitan (and online)
CRIV Little Black Mini Dress ($94)CRIV Dalmatian Top ($58) Dalmatian Skirt ($52)CRIV Twisted Plot Mini Dress ($78) BUY HERE CRIV Giving Me Frills Set Top ($52) Shorts ($58)CRIV Lilac Dreams Mini Dress ($68)CRIV Three: Ocean Eyes Midi Dress ($58)CRIV Barcelona Dress ($120)CRIV Wanderlust Maxi Dress ($120)CRIV Side Stripped Maxi Dress ($120) BUY HERE
KK Bloom
We found an awesome Buy One on Sale, Get the Other Free sale to jump on RIGHT NOW at KK Bloom boutique on Selwyn Ave and online. (there are even a few Prom type dresses in this sale, so you can knock two traumas out with one shop)
KK BLOOM BOGO on sale Sale. Buy One on sale dress, get one FREE. KK BLOOM Adelyn Rae PETA DRESS Sale Price $ 72.00 BUY HERE KK BLOOM's BB Dakota PASADENA DRESS $ 40.80 sale price BUY HERE KK Bloom's BB Dakota ALWAYS CLASSY DRESS $58.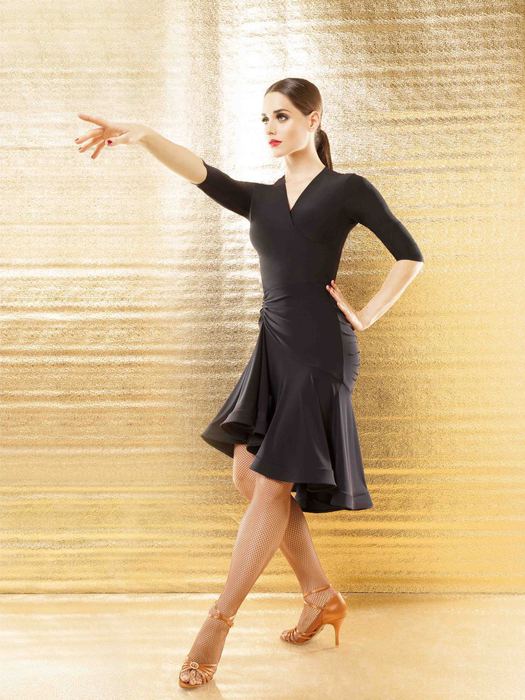 80 sale price BUY HEREKK Bloom's Jack by BB Dakota MIDNIGHT SPECIAL VELVET DRESS Sale Price $40.80 BUY HEREKK Bloom's ASTR TWILIGHT DRESS Sale Price $66.00 BUY HEREKK Bloom's Show Me Your Mumu ASHLEY SMOCKED DRESS ~ SIENNA SHEEN Sale Price $87.60 BUY HEREKK Bloom's Free People SHEA PRINTED MINI – IVORY Sale Price $52.80 BUY HEREKK Bloom's BB Dakota BEST OF MY LOVE JUMPSUIT Sale Price $70.80 BUY HEREKK Bloom's BB Dakota MAMA'S LIL SECRET LACE ROMPER Sale Price $64.80 BUY HERE
Tiny on Selwyn Ave.
The Pink Hanger on Providence Road
Pink Hanger's "Sequin Disco" Dress in multi-color sequin $49.20 BUY HERE Pink Hangers "Boxy" Dress $50.00 BUY HERE Pink Hanger's "Wildfire" Dress in baby pink $126.60 BUY HERE Pink Hanger's "Part of Me" Dress in black lace $147.00 BUY HERE Pink Hanger's "Verona" Dress in black $154.80 BUY HERE Pink Hanger's "Papercut" Dress in red $103.02
#SPONSORED. ARTICLES ON SCOOP ARE SPONSORED BY THE BUSINESSES MENTIONED AND/OR OUR ADVERTISERS.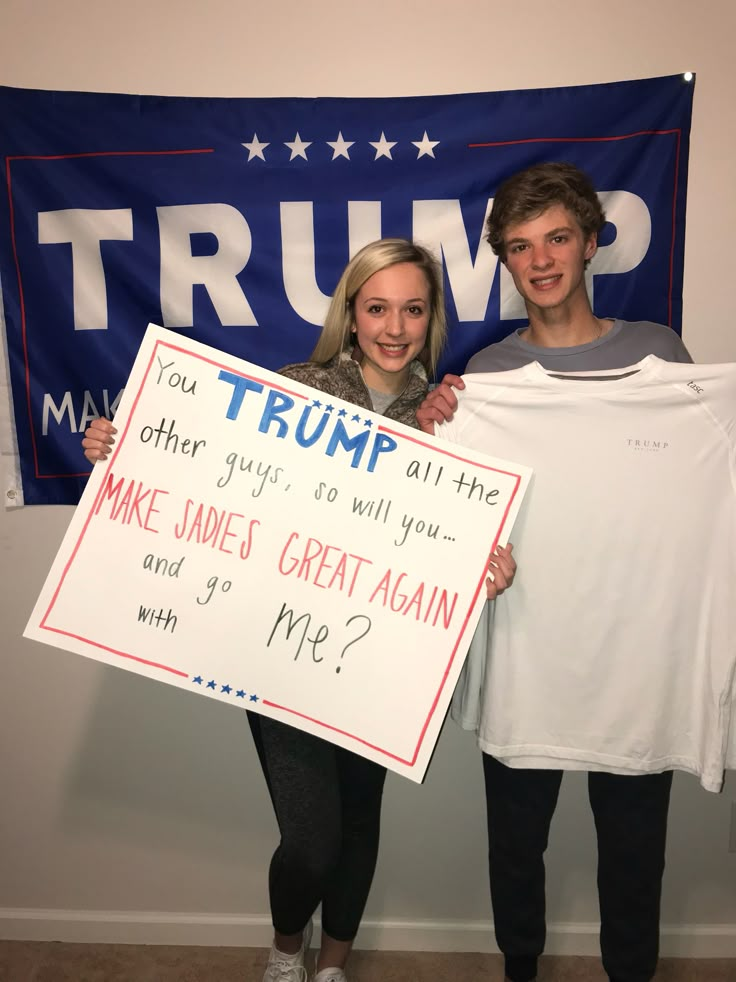 FOR MORE INFO ON OUR POLICIES CLICK HERE.
WHAT'S THE SCOOP ON SCOOP?
scoopcharlotte.com is a paid advertorial website devoted to keeping local women up to the minute on their local scene.
We're just going to be upfront about this. People pay us to talk about their business. Most publications and blogs have some form of pay for play. We are putting it right out there.
READ MORE
What Should Guys Wear to a Sadie?
Digital Vision./Photodisc/Getty Images
The Sadie Hawkins Dance originated in the November 5, 1937 Li'l Abner comic strip. In the comic, Sadie Hawkins was a homely girl whose father was concerned about her marriage prospects. To increase his daughter's odds of finding a husband, he declared an annual Sadie Hawkins Day where girls would pursue the town's single men during a foot race. In real life, the tradition was reinterpreted as a dance where girls would ask out the boys. Today, some high schools and colleges have a Sadie Hawkins Dance which cause some boys to not only worry about getting asked to the dance, but also what to wear.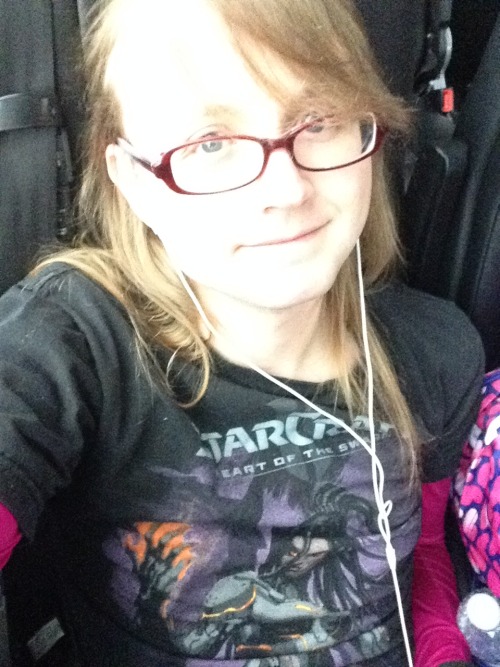 Tuxedo
A tuxedo is worn at black-tie affairs and typically consists of a black jacket in a wooven wool material, a notch or peak lapel in a fabric that contrasts with the jacket, matching black pants with a narrow, vertical strip of black ribbon on the side of each pant leg, a white tuxedo shirt with contrasting button covers, a black silk bow-tie and cummerbund and black shoes. Add a youthful touch to the classic tuxedo look by wearing a printed or colorful bow tie and matching cummerbund. Also, you can swap out your cummerbund for a vest. However, tuxedos are typically not the norm at Sadie Hawkins dances since most schools only have one formal or black-tie dance a year which tends to be prom rather than the Sadie Hawkins dance. If you are unsure whether a tuxedo is too formal for the dance, look up pictures of last year's dance in a school yearbook or on an online social networking site or consult with a peer who attended last year's dance.
Suit Looks
The classic suit, also known as a business suit, is another formal wardrobe option for guys.
A 2-piece suit outfit consists of a suit jacket, trousers, a dress shirt, a tie and dress shoes. A 3-piece suit incorporates a vest in typically the same fabric and color as the suit jacket and trousers. Choose a single-breasted blazer over a double-breated blazer for a more contemporary look. You can personalize your suit look by choosing a colored or print shirt and a coordinating striped or patterned tie. Experiment with pocket squares, cuff links and ties of varying lengths and widths to show off your personal style. A modern, less formal way to wear a classic suit is to forego the tie and unbutton the dress shirt's top button.
Smart Casual Jacket Looks
Wear khaki pants, a dress shirt, a navy sport coat, brown leather shoes and a tie for a classic look that is less formal and more youthful than a suit. For a preppy nautical look, swap your khaki pants for pants in a weathered red hue known as Nantucked Red and wear brown leather boat shoes or loafers. Finish off your look with a striped tie.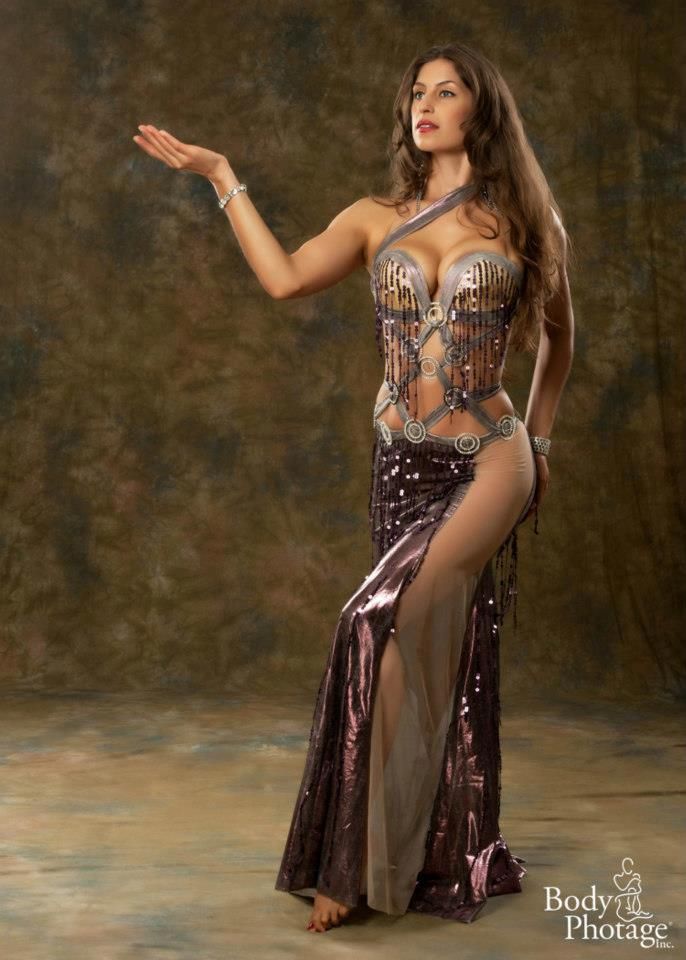 This look will effortlessly compliment your date's sundress or short dress in a lightweight, summery fabric. If you feel overdressed when you get to the dance, you can always remove your blazer and tie, unbutton your top shirt button and untuck your shirt. Another modern smart casual look consists of tailored dark-wash jeans, a button-down dress shirt, a dark suit jacket and black leather shoes.
Everyday Informal Looks
Some guys choose to dress informally to the Sadie Hawkins dance in the same everyday clothing that they wear to school and on weekends. If it is cold outside, dress in layers such as pants, a long-sleeved shirt, and a sweater. If it still hot and humid outside, then lightweight pants and a polo shirt in a breathable fabric are a good choice. A dance held in your school gym will most likely be less formal than a dance held in a hotel ballroom. Also, read over your school's dress code when preparing for a school function. Clothing with offensive language or images, pants that are excessively baggy or worn too low or items of clothing that may symbolize gang affiliation are frequently prohibited.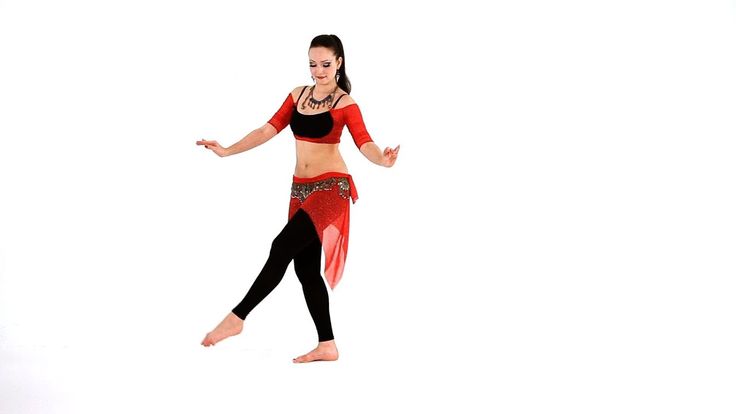 If you are unsure about your outfit, then check with a school administrator before wearing it to the dance. However, the most important thing to remember when picking an outfit for the dance is to be confident. When you look back on the dance, you will remember whether you had fun with your friends or date, not your outfit.
Sadie Hawkins human? - News Share
Sadie Hawkins dance is named after the cartoon character "Li'l Abner" Sadie Hawkins, created by cartoonist al-Kapp . In the Day strip, Sadie Hawkins fell on a given day in November (CAPP has never given an exact date). … The event was featured in a daily strip that ran on November 15, 1937.
Is Sadie Hawkins dancing still a thing?
While in the 50's this could have been a big deal, now girls are asking all the time for their crush on dancing and that's serious NBD. However, The Sadie Hawkins tradition of dancing lives on in many high schools, but if your school isn't participating, you may be wondering: who the hell is Sadie and why is she dancing?!
what is the story of Sadie Hawkins Day?
What is Sadie Hawkins Day? On November 15, 1937, cartoonist Al Capp, creator of the comic strip Li'l Abner, introduced the idea of ​​a day in fictitious Dogpatch, USA, where all unmarried ladies, including the character Sadie Hawkins, could stalk their people.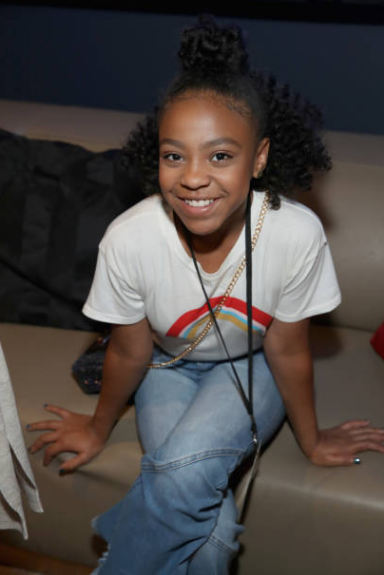 If the men were caught, marriage was inevitable .
Does a girl pay for Sadie Hawkins?
For the Sadie Hawkins dance, this user for girls asks guys. Sometimes the boys don't have to pay the expenses themselves because their parents give them an allotted amount for the dance. …
What day is Sadie Hawkins Day 2020?
Day Sadie Hawkins is a fictional vacation that has grown in popularity in the United States and has become an annual tradition. It is celebrated at November 13, (although some people prefer to do so on November 15).
What should I wear for Sadie Hawkins?
What to wear (buy for her) to the Sadie Hawkins dance, including free dresses bogo . It's not prom, but it's still a party, so a dress or outfit is what most girls wear to the Sadie Hawkins dance.
is this sadis or sadis?
Also called Sadie, sami. A party, dance, or other social event, especially one held annually among high school or college students, to which each girl accompanies a boy of her choice, or invites him to accompany her.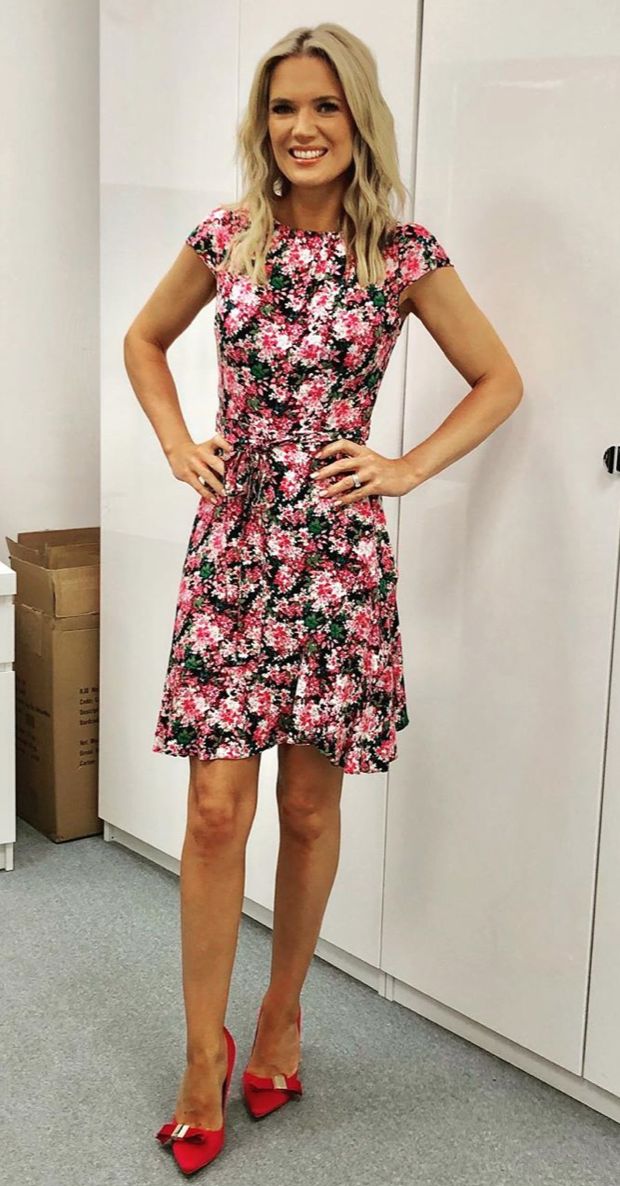 What is the name of the dance when a girl asks a guy?
Whether you call it Sadie Hawkins Dance , translation or whatever, you've probably heard of the concept before. Essentially, this concept is a dance where girls ask for their desired dance date, as opposed to gendered regular guys who ask for their dates.
Who invented the Sadie Hawkins day?
If she caught one, she must marry him. So the story goes. Sadie Hawkins was a character in Li'l Abner's massively popular comic strip created by cartoonist al Kapp , and her namesake day was a similarly fictional event.
Can a girl ask a boy to come home?
Coming home in high school is something you will never forget and you always want to feel like a princess. Yana Andrade: "I think it's a good idea for a girl to ask a boy to come home. doesn't matter who asks who as long as you both want to go with each other.
What is Tolo dancing?
Tolo (Dance), US regional term for type of school dance where women invite men .
Tolo (TV channel), an Afghan television station. Tiele People, a Turkic people in inner Asia before the 8th century. Tolo, the Aztec deity for whom Toluca was named.
Where did Sadie Hawkins come from?
The name Sadie Hawkins comes from a cartoonist named Al Capp, who created the popular cartoon Lil 'Abner. The cartoon was set in Hillbilly called Dogpatch and first came out at 1934 year. Sadie was the daughter of Hexebia Hawkins and has been called "the most domestic girl in all these hills".
What do you wear in Morp?
Lots of bright colors make for a nice MORP outfit. Make sure your socks don't match, your jewelry is familiar, and your hair is overworked. Sunglasses are optional but can be the finishing touch to any MORP outfit.
Who is Sadie Robertson married to?
former "Duck Dynasty" star Sadie Robertson and husband
What do guys wear for gardening?
Some guys prefer to dress informally for the Sadie Hawkins dance in the same casual clothes they wear at school and on the weekends.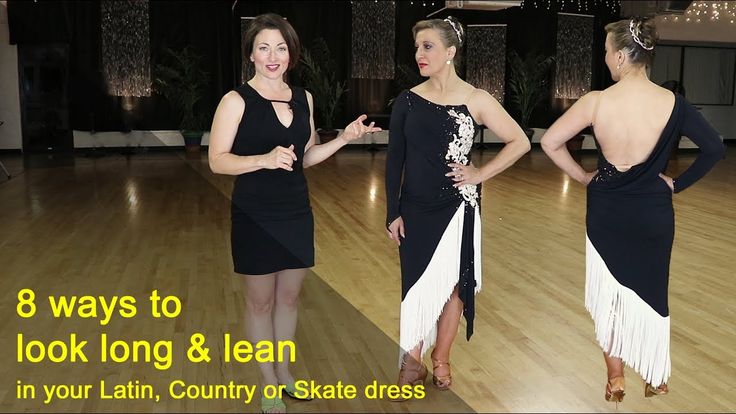 If it's cold outside, dress in layers like trousers, a long-sleeved shirt, and a sweater.
What dances are in high school?
high school dance
Homecoming. The School Institutions Celebration, held at the end of the football season, is semi-formal or better than casual for most visitors. …
Winter semi-formal. …
graduation.
Can a freshman go home?
In most schools, the graduation product is only open to seniors and sometimes juniors, but return returns are for all , even juniors, which means you can start enjoying the holidays as a freshman. …While some schools go the extra mile and throw the prom into an off-campus event space, the homecoming is usually held in the school gym.
How can I ask my girlfriend in Hoko?
Here are 10 best ways to ask a girl to come home:
MABIL. My friend asked his girlfriend, with my help, of course, making her go through the maze. …
Scavenger hunt. …
wanted. …
Detention. …
Announcements. …
Car. …
Bake her cupcakes. …
Make T-shirts.
Why do schools have dances?
In the past, school dances, such as the Homecoming and Prom returns, served as a place for social interaction . Students are forced to find a date or group of friends to go with. … Part of this has to do with students' lack of interest in actually interacting with others off screen.
What is the name of the dance school?
Professional dance education
Professional and professional dance education is offered by both public and private institutions. Private institutions, which are commonly known as dance schools or dance colleges, usually focus on dance education, while public institutions usually cover a wide range of topics.
What does Sadie mean?
What does Sadie mean? nickname for Sarah (it means "princess") , made famous by the biblical wife of Abraham, mother of Isaac.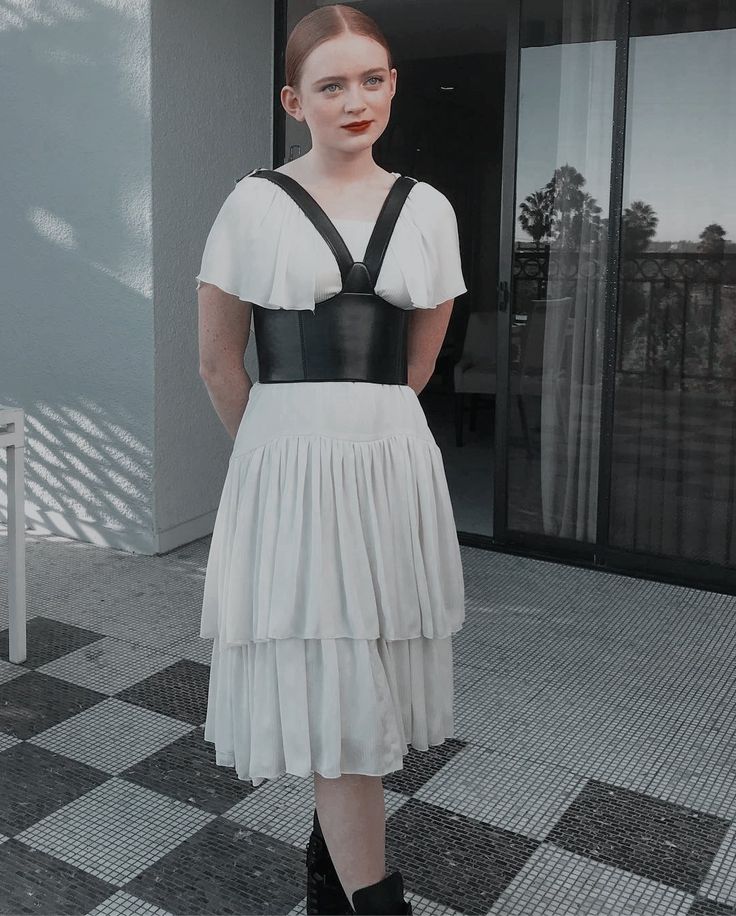 Sadie became her own popular name.
Marriage Dance - Gillian James » Page 42 » Audiobooks - Online Library
When the lights came on in the hall, sitting next to Steve, Janet looked at him dumbfounded and squeezed out:
— This is something incredible, Steve! I can't even believe that she will soon become a member of our family.
— Did you like it?
- Annie is perfect in her art and clearly has an iron will. Otherwise, she would never have dared to go on stage, especially in such a role.
— I'll go backstage now and try to find Annie. After the performance there will be a banquet, but we will not stay there for long. Ask your father to take Mrs. Ross and you home. I really want you and Annie to get to know each other better.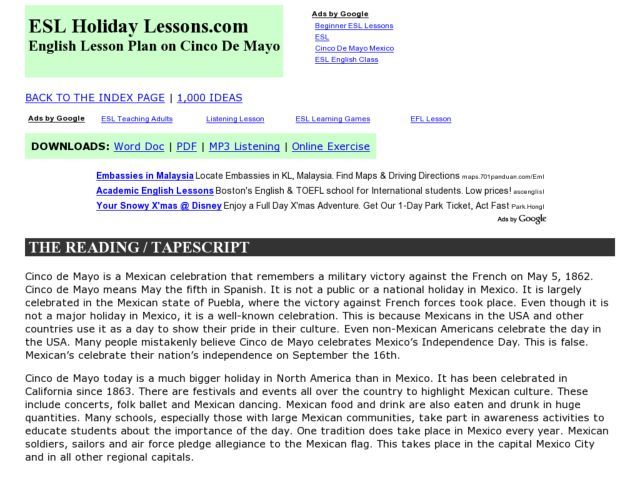 - Okay. Now go to Annie. Yes, and tell her my name, that she is just amazing! And if she introduces me to this magnificent Maugham Ellison, I will be very grateful to her.
— You mean the guy who danced with her? What, you really think he's great?
Janet smiled mischievously.
- Yeah! Are you jealous?
- Do you think there are reasons for this?
— No. After all, it was just a dance. She loves You.
Steve squeezed the girl's hand.
Thank you, Janet. I hope you're not wrong. True, love is a complicated thing!
Steve half got up from his chair, intending to leave, but Alf held his hand.
— I want to tell you one more thing, Steve. You have chosen a very energetic life partner.
- For God's sake, Alf! his wife Sandy joined in the conversation. - Well, what are you wearing? After all, it was just a ballet number! Annie is very nice! Steve Hunter, we congratulate you!
Thank you. Will you be visiting my parents?
- I would not want to miss such an event.
Alf chuckled. — Where are you now?
- I want to find Annie backstage. We'll probably be a little late.
- I have no doubt about that!
— Go to her and tell her from us that she was simply divine! — admonished Steve Sandy.
Steve stopped the uniformed attendant and asked him to look for Ray Gifford. He was seized with an incomprehensible excitement. No, not because he will now see the woman he loves. It was more of a fear that Annie, bathed in glory and universal worship, would simply stop paying attention to him. Then Steve remembered that he didn't have a backstage pass. Annie should have left him in control. But in the rush and excitement before the performance, she could forget. At that moment, the attendant Steve had sent for Ray returned. He spread his hands and said in a guilty voice:
— I couldn't find Mr. Gifford, sir.
- Then go to Annie Ross and say that Steve Hunter wants permission to visit her. Thank you.
A few minutes later the attendant returned.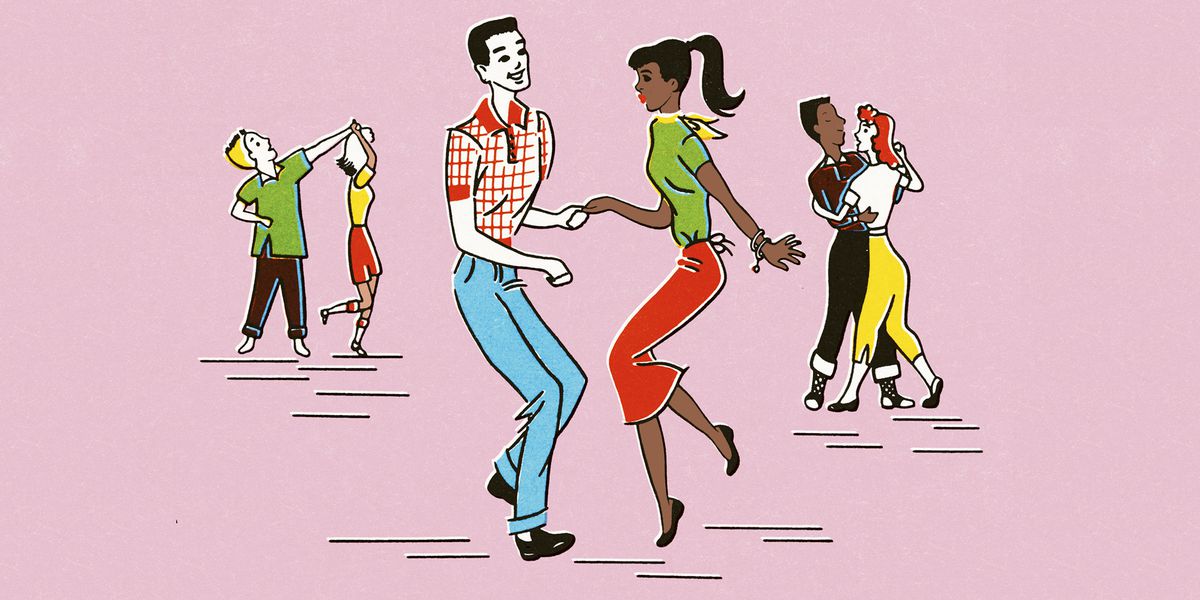 — Come on, Mr. Hunter.
Annie Ross' artistic dressing room looked like a flower shop. She herself was still in the white silk chiton in which she had performed on stage half an hour earlier.
Steve! Annie exclaimed, rushing over to him. - I'm so glad to see you! Sorry I forgot to leave a pass...
He rolled up the program, slipped it into his pocket, and took Annie by both hands. Then he pulled her to him and bent down to kiss her. Steve was prepared for Annie to push him away. But she, on the contrary, firmly pressed against him with her whole body.
"Lock the door," she whispered.
Steve turned the key in the lock and sat on the edge of the sofa next to Annie. She reached out and loosened the knot of his tightly knotted tie. Steve kissed her again, stroking her long, graceful legs through the thin fabric. Then he carefully lifted the edge of the tunic, and Annie appeared before him almost naked. She was wearing only thin pantaloons, descending from the waist to the hips.
Annie's skin was as matte as silk clothes. Steve felt the blood rush to his head. He thought that the desired moment had come, and now Annie would no longer be disappointed!
But is now the right time for this? After all, she had not yet had time to recover from her experiences on stage, where she indulged in love with the guy danced by Maugham. Let it be only ballet. But after all, Annie, perhaps, still feels the presence of that non-existent lover ... But not his - the living Steve Hunter!
— What happened? Annie asked.
Steve ran his hand through her hair and kissed her softly on the lips.
— After all, we decided to wait.
Annie put her arms around his neck.
— I don't know how much longer I can wait, Steve. Even your invisible presence in the hall today made me nervous. By the way, did you like it?
- You were amazing, Annie! I think Ray can be calm for the success of the Bells until the very end of the season.
Their lips joined together again.
But the kiss was interrupted by persistent scratching on the door.
Are you there, Annie? came Gifford's voice.
"You should definitely go to the appointment, Annie," Steve whispered in her ear. "After all, you are the heroine of tonight!"
Steve went to the door and opened it.
"I should have guessed Hunter was here," Ray chuckled as he crossed the threshold. - Annie, quickly change and go downstairs. A limousine is waiting at the front door. You will be taken to the hotel where the banquet will take place. I must confess, dear, that today you have smitten everyone!
Steve watched, not without jealousy, as Ray hugged Annie and kissed her on the cheek.
"I'll take her to the hotel myself," he said.
Annie freed herself from Gifford's arms.
— Yes, Ray, don't worry. Steve will bring me.
— But he can ride with you in a limousine.
— Trust me, Ray, I'm not that big of a star! Therefore, there is no need for special solemnity.