Teach me how to square dance
How To Square Dance? 5 Tips to Make You a Better Square Dancer
Previous | Next
What is Square Dance?
Square dance is a traditional dance that has been part of American social life for centuries. It is documented to have originated in England in the late 16th century. Although originating in England, square dance was also very popular in France and other European countries like Italy and Germany. When Europeans from these countries settled in other countries, they took the dance with them. It was then adopted in those cultures with some minor differences. It was through these settlers that square dance was introduced to North America.
Now square danceis most popular in Germany, the United States of America, Canada, and Australia. Each of these countries has a slight variation in the dance. Square dance has also been designated as the official state dance in 19 U.S. states and is demonstrated in many festivals and family gatherings.
The dance, as mentioned earlier, varies slightly in each of the different countries. The difference is not always significant, but it still exists. In most American forms of square dance, the dancers are prompted or cued through a sequence of steps (square dance choreography) by acaller and dance to the beat (and, in some traditions, the phrasing) of music. In some forms of traditional square dancing, the caller may be one of the dancers or musicians, but in a modern western square dance, the caller is on stage, giving full attention to directing the dancers.
How to Square Dance
Learning to square dance is an excellent way to get some exercise and learn a fun style of movement and socialize at the same time.  It may not be the easiest form of dancing, but it is very entertaining to both perform and spectate.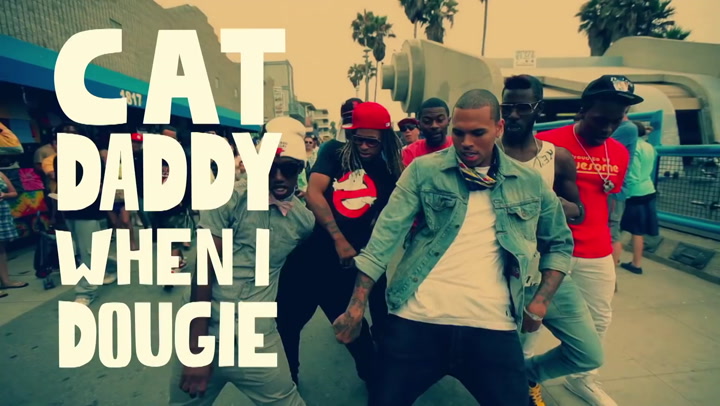 Square Dance Basics
Square dancing typically comprises four couples or eight people. Each couple is made to stand on a different side to form a square. Each dancer faces the center of the square and there is usually a male/female combination for each couple.
The female is usually placed on the left side of her male counterpart and is usually called his "corner". Similarly, the man on the woman's right is, in turn, her corner. The couples are then numbered to make sure that every couple follows a proper move. After the numbering, the couples move counterclockwise through the square. The dance only starts with the couple formation, but as the participants move through the dance, the partners are exchanged and original partners can mean nothing. The couple might start out together but during the dance, the man and woman both will get to dance with other people as the dance requires interchanging with the other couples. 
Tips for the Beginner Square Dancer
Listen - Learn to be a good listener.
Know where you are in a formation - center, end, trailer or leader, always be mindful of the formation so you'll know what part of the next call to execute.
Learn the definitions - learn the meaning of the calls.
Hand grips are preferred over arm grips - in set-ups where dancers are facing- thumbs and fingers together. Thumbs should not be linked like shaking hands.
Trust the caller - A call set -up may not feel right and you think you are in the wrong position just be patient the caller will guide you (3).
Square Dance "Calling"
In square dance, the caller calls out the instructions to the dancers. When the caller calls out, participants have to dance the steps that are being called. This makes every square dance different and exciting! Calls might also contain a modifier describing how many times the call is to be performed, such as "promenade ½". (1). 
Basic Square Dance Steps
HandHold
This dance step is when a hand from one dancer comes together with the hand of another dancer.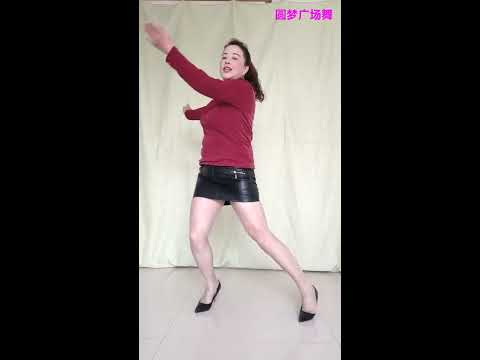 This can happen between the original couple or during the interchange. When this grasp is broken, the handhold is over (2). 
Allemande Left
This is when corners face each other and hold left hands. While holding the hands, the couples walk around each other and return to their own original position. There is also an Allemande Right, which is the same movement in reverse (2).
Ladies Chain
This is a step that involves only the ladies partaking in the dance. When called out by the caller, all the ladies single out and walk toward each other and hold right hands. They pass through, drop hands, and give left hands to each other's partners (2).
Balance
As the name suggests, this move is going to definitely test out your balancing game. Partners hold right hands, hop on their left foot, cross over the right, hop on the right foot, and then cross the left. This movement is like an upbeat jazz dance's Grapevine step. This step is often repeated several times and is a very joyful move because of the tip tap sounds which is produced because of the hopping.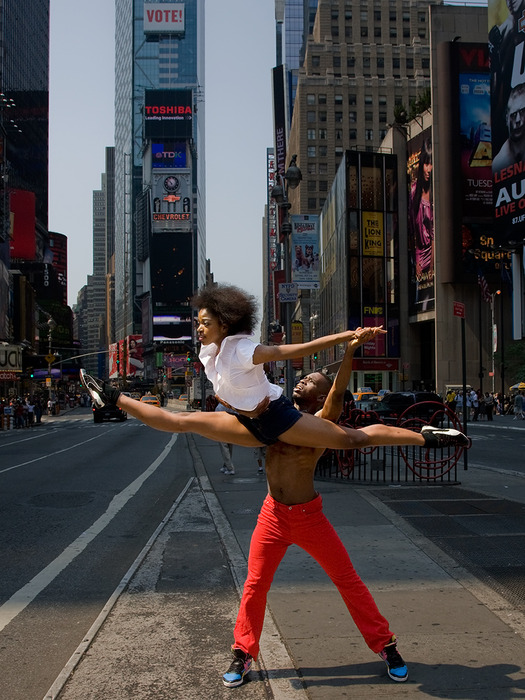 Not to mention the fact that it looks lovely to those viewing it if done in proper synchronization (2). 
Opposite
This is when a dancer joins together with that dancer who is facing directly opposite to them (2). 
Set
In this move, two lines of dancers facing each other each of 6 to 8 people, customarily with females in one line, males in the other. This is why the dance usually requires six to eight couples to perform it together. There is no way a dance like this can be performed by a single person alone. Its beauty lies in the synchronization of several people dancing together (2).
Promenade
Partners cross hands and walk counterclockwise back to their original positioning (2).
5 Tips to Make You a Better Square Dancer
Keep both feet on the floor- Remember toe should slide on the floor first. When you walk your one foot is off the floor for a time and you can be off-balance easily. Use the shuffle step with both feet to glide along the floor to remain perfectly balanced.
Keep you weight forward - Stay on your toes. Make your movements smooth to be a polished dancer.
Stand tall and move lightly - Let the moving carry you along, don't trudge.
Take Smaller steps - Especially in men, make your steps smaller as it is easier to shuffle and maintain a balance that way. Don't rush; the caller has to be ahead of you, so dance smoothly.
Listen and dance to the music- The square is the framework for you to move. Take one gliding step on each downbeat of the music.
Conclusion
The square dance represents a celebration and is often seen at special occasions, family gatherings, or carnivals. Keeping the tradition alive and cherishing the heritage is the responsibility of the new, young generation. 
The dance is more than a predefined set of steps that is required to be followed rigorously. Square dance brings a sense of community and inclusiveness as it lets anyone and everyone take part and enjoy it. Dancing with random people can enhance your confidence in interacting with people and also enhances community connection.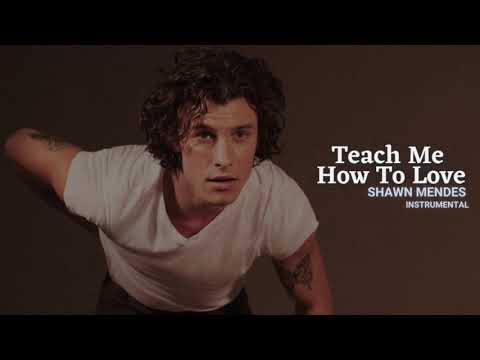 So get out there and get dancing!
Sources: 
https://acme-corp.com/teamGuest/R/2_426/sd101/Square%20Dancing%20101.htm
https://dance.lovetoknow.com/Square_Dance_Steps
http://www.azsquaredance.com/documents/GCSDA%20HAND%20BOOKLET.pdf
How to Square Dance Videos on DVD
Will these DVDs help you learn to Square Dance?
Our Users Say 
"ABSOLUTELY"
We are about to graduate in March 2019. I can't tell you how much your videos have helped me. All the dancers at our soon-to-be club tell us we have learned much faster than most students do. Thank you! -Stacy Thank you! So good to review especially NOT getting a chance to practice during shut downs! -Carmina 
Square Dancing … the Original American Dance
Learn How to Square Dance Online or from These High Definition DVD Videos

Use the Videos to Augment Your Lessons from Your Caller

Good for Beginning Dancers … No Prior Experience Necessary

A Great Review for Experienced Dancers to Tune Up Your Square Dancing Skills
You'll Learn All These Calls & More …
Your browser does not support the video tag.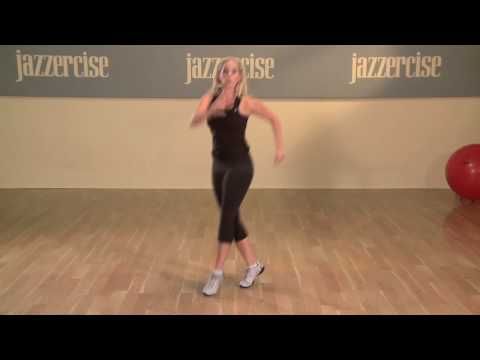 [Lessons on DVD are in HD video]
How to Square Dance – Lessons on Video
Our Online Square Dance Lessons Have Helped Thousands …
Several years ago, our square dance club created a video tape of square dance calls. Then, we placed the video lessons online, with the intent of helping our own club members.
To our surprise, these videos have become a world-wide resource for learning & reviewing square dance calls. Our Website statistics show that in the first year, these online square dance lesson videos were viewed 61,355 times. At last check, we've had 2,459,651 views.
Thanks to your videos, I was able to dance Plus level on Sunday to a national caller, and am feeling so much more confident about attending the Washington DC area square dance festival in March. I had been planning to stick to the Mainstream hall, but now feel like I can go back to Plus without a hitch! Would not have attempted Sunday's dance without the review provided by your club videos! . .. Andrea, Waynesboro, PA
I recently joined our local club here in the Ozarks and I'm having a ball. I'm learning how to square dance from your instructions and reviewing from the same. Thank you for doing this and making it easy for a newbie like me to follow. Y'all are wonderful. ... West Plains, MO
We've received kudos like these from new & experienced square dancers from around the world, telling us how valuable these videos have been to them in learning square dancing & reviewing the calls.
Right from the Beginning, People Started to Ask ….
What a great service to have online videos, but wouldn't you know, there's someone wondering about more ... I was wondering if you have the videos on DVD. Would it be possible to purchase this video to be used on DVD player to continue learning at home? My husband & I are enjoying your Online Video Lessons. We are taking Plus lessons and they are very helpful. A friend does not have a computer so she wants to buy a DVD on the Mainstream & Plus calls.   Great teaching videos. Are they available on a DVD? 
The Requests Go On and On….
Is it possible to buy a complete DVD of all the lessons?
The answer to that question is NOW …….. YES
You Asked for It … Here It Is … the Easiest Way to Learn How to Square Dance
Our Video Square Dance Lessons Have Been Totally Remastered
for this Brand New 2-Volume DVD Set
Learn How to Square Dance at Your Own Pace

In the Convenience of Your Own Home

Right from Your Computer or TV Set
Ideal for Both NEW & EXPERIENCED Square Dancers
New Square Dancers…
No Prior Square Dance Experience Required
Your browser does not support the video tag.
[Lessons on DVD are in HD video]
Start from Scratch with the Beginning Definitions and Demonstrations
No Prior Dance Experience Required

Learn about Heads & Sides, Positions 1, 2, 3 & 4

Start Out with Easy Calls

Build Your Skills as More Calls are Added
We are having so much fun doing this dancing and have only been doing it for a year, so now we just feel blessed. Thank you, again, for the wonderful, exceptional learning experience from your videos. - Jo & Ed, Portland, OR I started to learn Square Dancing (class) in 9/2007. Your video helped me to learn easier. I graduate at the end of this month. - Berlin, Germany
Experienced Square Dancers…
Jump to Any Call for Instant Review
Your browser does not support the video tag.
[Lessons on DVD are in HD video]
DVD Menus Let You Select Any Mainstream or Plus Call for Instant Playback and Easy Review
Quickly Brush Up after an Absence from Square Dancing

Keep Your Skills Sharp by Reviewing Those Troublesome Calls

Watch Detailed Walk-throughs of All Calls on the Mainstream & Plus Lists
I have not square danced since 1984. I want you to know that I reviewed your videos for mainstream and went to our local square dance club and danced the night away.  I am ready to go again. - Denise, Goldsboro, NC
I find that I remember a lot of what I used to know and your videos have been a real help in refreshing my memory. - Judy, Chamblee, GA
Here's What You'll Find in this 2-Volume Square Dance Lessons Video DVD Series
Real Live Dancers … Demonstrate how to square dance – No Stick Figures or Dancing Dots

Detailed Walk-throughs … Two-Couple demonstrations, where necessary, to show full detail of the moves and calls

Zoom In Shots to Show What's Happing in the Middle of the Square … Nothing is hidden

Instant Call Selection for Easy and Fast Review … Just Highlight Your Selection and "Click" … DVD menues let you jump to any lesson or even a specific call. Instantly, your selection begins to play. You don't have to wade through hours of video trying to find that one call you want to review.
Volume I – Mainstream DVD
Lesson 1-A Starts Out with the Basics of How to Square Dance: defines "heads" & "sides". Beginning dancers start with this DVD.

Simple Calls are introduced: circle left/right, do sa do, forward & back, promenade.

15 lessons Cover the Entire Mainstream Call List: lesson by lesson, additional calls are introduced according to the caller's lesson plan, until all mainstream calls have been covered.

Easy Access to Lessons & Calls: the Lesson Index & Call Index let you jump to any area of the DVD for easy review.
Volume II – Plus DVD
9 Lessons Cover the Entire Plus List of Calls: Calls are introduced according to the caller's proven lesson plan.

Two-Couple Demonstrations and Zoom-in Center Shots Reveal Every Detail of multi-step calls.

Maximum Enjoyment — Maximum Opportunity: Plus-level square dancing is where most square dancers have the most fun. Mastering the Plus list of calls will open up a lot more doors for you. Most clubs and festivals feature Plus level dancing.

Easy Access to Lessons & Calls: the Lesson Index & Call Index let you jump to any area of the DVD for easy review.
Order Now
FREE SHIPPING …
Get the Square Dance Lessons DVD 2 Volume Set & WE'LL PAY THE SHIPPING
*
* To encourage you to learn how to square dance, we'll pay the shipping charges on the Two-Volume DVD set to anywhere within the U.S.

Use Our Special U.S. Order Form to Avoid Shipping Charges
Our Promise to You … It's Guaranteed
Let us introduce ourselves. We're Leigh & Richard Beaty. Obviously, we are square dancers. We also produced these square dance lesson videos, with the enthusiastic support & cooperation of our caller, Larry Kraber, and our square dance club.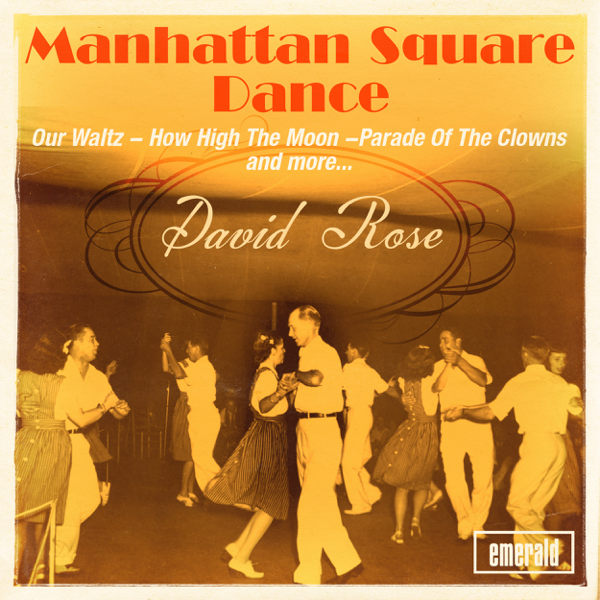 We love square dancing, and we want to make sure that everyone who has an interest has a chance to learn how to square dance like we did. To remove any hesitation you might have about purchasing these DVDs, we make this personal guarantee to you.
Try them out risk-free. If for any reason you're not totally satisfied, just return them to us postage paid within 30 days, and we'll refund 100% of your purchase price (less shipping charges, if any). That's our personal promise to you, from one square dancer to another.
To Order Online:
Order the Two Volume DVD Set — Mainstream & Plus —
and SAVE 2 WAYS:
1. Save $ 5.00 off the price vs. buying each DVD separately
2. Save $ 5.00 in shipping charges (U.S. only)
             $10.00 TOTAL SAVINGS
For FASTEST Delivery… Order Online by Credit Card using Our SECURE Server below
or Download our U.S. ONLY Mail Order Form (delivery will be delayed)
---
Order Two Volume DVD Set – Mainstream & Plus
U. S. ONLY
Canada
Other Countries
Volume I - Mainstream DVD
$31.00
$31.00
$31.00
Volume II - Plus DVD
$31.00
$31.00
$31.00
Purchase Price
$62.00
$62.00
$62.00
Shipping
5.00
10.00
12.00
2-Volume Set Discount
-5.00
-5.00
-5.00
Free Shipping (US ONLY)
-5.00
n/a
n/a

Total Delivered Price
US ONLY
$57.00
Canada
$67.00
Other Countries
$69.00
Total Savings
$10.00
$5.00
$5.00
---
Order Volume I – Mainstream DVD Only
U. S. ONLY
Canada
Other Countries
Volume I - Mainstream DVD
$31.00
$31.00
$31.00
Shipping
5.00
8.70
12.00

Total Delivered Price
US ONLY
$36.00
Canada
$39.70
Other Countries
$43.00
---
Order Volume II – Plus DVD Only

U.S. ONLY
Canada
Other Countries
Volume II - Plus DVD
$31.00
$31.00
$31.00
Shipping
5.00
8.70
12.00

Total Delivered Price
US ONLY
$36.00
Canada
$39.70
Other Countries
$43. 00
Orders are shipped by US Postal Service within 2 business days of receiving the order.
Typical delivery time is 3-4 days within US and 8-14 days for international destinations.
Video Square Dance Lessons is a product of Cyberpoint Marketing, LLC.
---
About the Caller / Instructor, Larry Kraber
Message from the Caller…
Your browser does not support the video tag.
[Lessons on DVD are in HD video]
The caller and instructor for these square dance lesson videos is Larry Kraber. He and his wife, Bonnie, founded our square dance club in Tucson, Arizona 25 years ago. They built it up from nothing but an idea to a club membership approaching 200 dancers.
Over the years, over 1,000 people have attended Larry's square dance lessons. Video has been an important part of his teaching strategy almost from the beginning.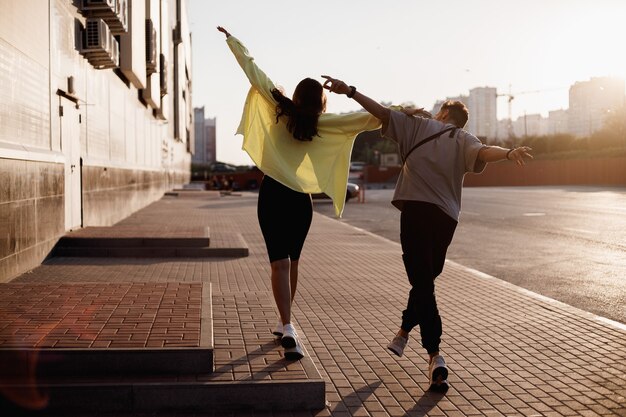 He encourages his square dance class members to view each lesson on video before attending class; then go home and review it again after the class. Each week he adds another lesson consisting of from 3 to 7 calls. Each week's video lesson covers the same calls he will teach in class.
The sequence of calls and square dance moves taught in these how to square dance video lessons is Larry's original lesson plan. He teaches calls in a sequence that allows new dancers to start to do simple square dances right away. Each subsequent lesson adds new calls and builds upon the experience of the previous lessons. Soon, even beginning square dancers are "swinging" and "do sa do-ing" and …….. LAUGHING!
The combination of repetitive exposure to the calls through video demonstration, dance floor experience, and of course, Larry's talent for teaching square dancing, has made him a favorite caller among square dancers throughout Arizona.
All the lessons in these square dance video DVDs were created and called by Larry Kraber.
Twenty members of our square dance club volunteered their time to demonstrate the calls for you.
To Sum It Up …
With These Completely Remastered Square Dance Lesson Video DVDs
with Caller Larry Kraber
You Can:
Learn how to square dance at Your Own Pace

In the Convenience of Your Own Home

Right from Your Own Computer or TV Set
Beginning Dancers Benefit:
The Videos Assume No Prior Square Dance Experience

You Follow the Caller's Structured Teaching Program from the "Lesson Index" DVD Menu

The Early Lessons Start Off with Easy Calls and Build Skills as More and More Calls are Added
Experienced Dancers Benefit:
Easily Brush Up after an Absence from Square Dancing

Review Calls that Occasionally Cause You Problems

The "Call Index" Lets You Jump Immediately to Any Mainstream or Plus Call for a Detailed
Walk-Through
Money-Back Guarantee:
Try it Risk-Free for 30 Days. We'll Refund Your Full Purchase Price if You Are Not 100% Satisfied
Free Shipping:
We Pay the Shipping for All 2-Volume (Mainstream & Plus) DVD Set Orders Shipped within the U.S.
Order Now
More Sneak Peeks
From Volume I – Mainstream
Your browser does not support the video tag.
[Lessons on DVD are in HD video]
From Volume II – Plus
Your browser does not support the video tag.
[Lessons on DVD are in HD video]
Order Now
Terms of Service – Privacy Policy – Contact Us
Lecture "Dance in Music"
Municipal Institution of Additional Education
"Children's Art School No. 3"
Lecture - Concert
"Dance in Music"
completed:
Teacher MUDO "DSHI No.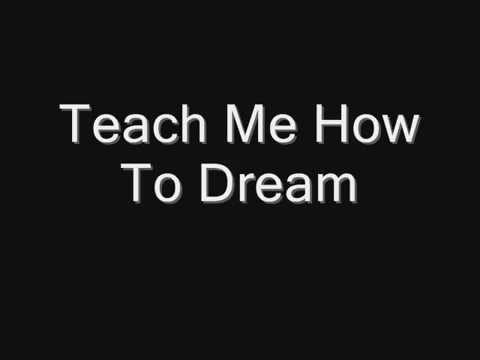 3"

Smetukhina Irina Vyacheslavovna

18.04.2015

Voskresensk

Hello guys! We are glad to see you at our unusual concert.

Today we will tell you about dance music. Dance has existed for as many years as mankind. Dance is perhaps the oldest of the arts: it reflects the need of man, dating back to the earliest times, to communicate his joy or sorrow to other people through his body. Almost all important events in the life of a primitive man were celebrated with dances: birth, death, war, the election of a new leader, the healing of a sick person. The dance expressed prayers for rain, for sunlight, for fertility, for protection and forgiveness.

Dance is the art of moving in a certain rhythm. The nature and rhythm of these movements is associated with the traditions and conditions of life of different peoples, of each historical era.

N. Dussek "Old Dance"


Performed on domra Shikareva Tatiana - Grade 2

Teacher Smetukhina Irina Vyacheslavovna.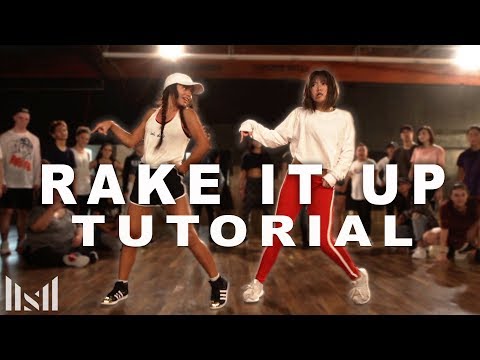 Concertmaster Nikolaeva Natalya Alexandrovna.
The main characteristics of the dance are rhythm - relatively fast or relatively slow repetition and variation of basic movements; drawing - a combination of movements in the composition; dynamics - variation in the scope and intensity of movements; technique - the degree of mastery of the body and mastery in the implementation of basic steps and positions. In many dances, gestures are also of great importance, especially hand movements.

P. Panin "Tatar Dance"


Performed by Anastasia Bakhtina on the guitar - Grade 3

Teacher Smetukhina Irina Vyacheslavovna.
Minuet – dance of the 16th – 17th centuries, at a moderate tempo and in triple meter; the name comes from the French word menu (pas menu - "step", "small step"). The minuet took the place of the chimes and was the main court dance from the middle of the 17th to the middle of the 18th century. Initially, it was a rural dance, but then the minuet turned into a model of French court ballet.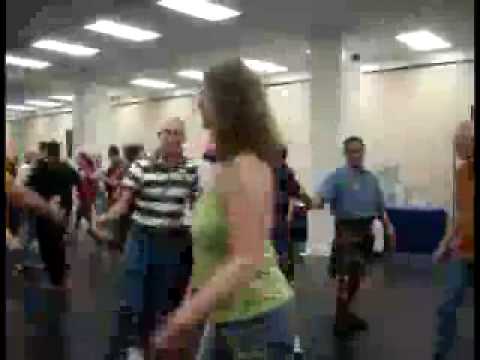 J. B. Lully was the first of the great composers to use the minuet, and it is believed that King Louis XIV was the first to dance the minuet at one of his balls. Characteristic features of the minuet are ceremonial bows, solemn passages forward, sideways and back, graceful steps and easy sliding. From France, the minuet spread throughout Europe. In the XVIII century. he was included in the clavier suites (in three-part form: minuet - trio, the second minuet proper - minuet), occupying a place between the sarabande and gigue. The minuet in the suite was interpreted as a mobile dance in a simple texture. Unlike most dances of the Baroque era, the minuet did not disappear in subsequent eras, but became part of the cyclical form in the classical sonatas and symphonies of the 17th and 19th centuries. The minuet of the classical period was strongly influenced by the Austrian peasant landler, as a result of which characteristic wide melodic moves and jumps appeared in the minuet. In W. A. ​​Mozart's Don Giovanni, the minuet, symbolizing aristocratic society, is written at a slow pace, but the minuet in symphonies and sonatas has always been more fluid.

L. Roncalli "Menuet"


Performed on the guitar by Alexander Boyarskov - Grade 1

Teacher Smetukhina Irina Vyacheslavovna.
Sarabande – dance of the 17th - 18th centuries in slow tempo, triple meter. The name comes from the Persian word "sarband" - "a ribbon fluttering around the head"; songs of a certain genre also had a similar name. Initially it was a mischievous, exuberant dance, but then, having got to France at the beginning of the 17th century, the sarabande turned into a slow and important dance. In operas, the sarabande usually acted as a symbol of the greatness of Spain. In the suites of J.S. Bach and G.F. Handel, the sarabande is placed between the chime and the gigue, creating a tempo contrast.

A. Corelli "Sarabande"


Performed on the guitar by Konstantin Baibakov - Grade 4

Teacher Smetukhina Irina Vyacheslavovna.
Burree - an old French folk dance of woodcutters (in French, burree is a bundle of small firewood).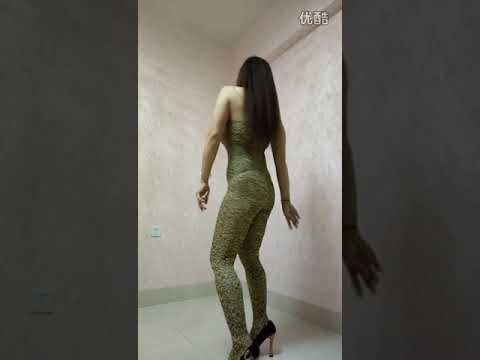 It is performed heavily, playfully, with jumps (as if crushing a bunch of deadwood). In the XVI - XVIII centuries. Bourre spread in court and city life, turning into a mobile, cheerful dance. Double size; starts with a hitch. Bourret was often found in the suites of the 18th century (for example, the "English" and "French" suites of J.S. Bach).

J. S. Bach "Burre"


Performed on the guitar by Daria Tkachenko - Grade 3

Teacher Smetukhina Irina Vyacheslavovna.

G. Muffat "Burre"


Domra performer Polina Moskvitina - Grade 6

Teacher Smetukhina Irina Vyacheslavovna.

Concertmaster Nikolaeva Natalya Alexandrovna.
Gigue – An English dance popular in the 16th century. The name comes either from the Old French word giguer ("to dance"), or from the Old English word giga (folk fiddle). At first the gigue was in 4/4 time, later gigi were composed in 6/8 time with punctuated eighth notes.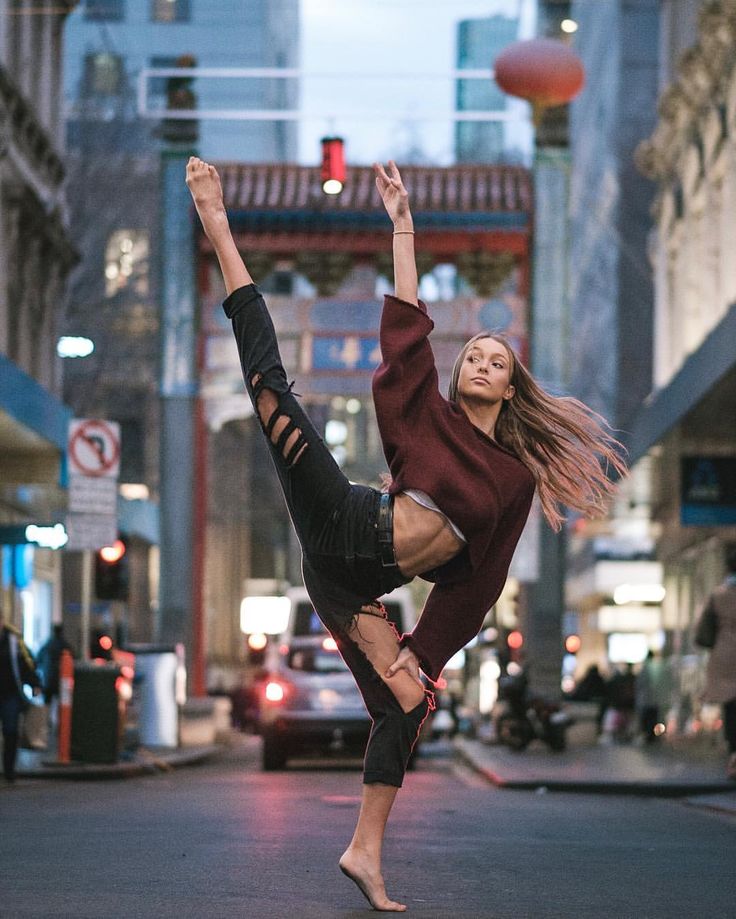 In the 17th and 18th centuries gigue (with the name in French - gigue) got into the instrumental suite and became the final in the sequence of four main dances of the so-called. French suite. Often such gigues were composed in polyphonic form, with a theme being developed in the second section, which was a reversal of the theme of the first section.

L. Ober "Zhiga"


Performed on the domra by Daria Barynina - 5th grade

Teacher Smetukhina Irina Vyacheslavovna

Concertmaster Nikolaeva Natalia Alexandrovna.

Country dance - an old English folk dance. In the country dance, the dancers form two lines, facing each other - male and female, a wide variety of movements are used, often from other dances. Around 1685 the country dance spread from England to the Netherlands and France and soon became one of the most beloved European dances. At first, country dance music was reminiscent of English gigs (which proves Georg Muffat's collection Florilegium secundum, 1698), but in the XVIII - XIX centuries.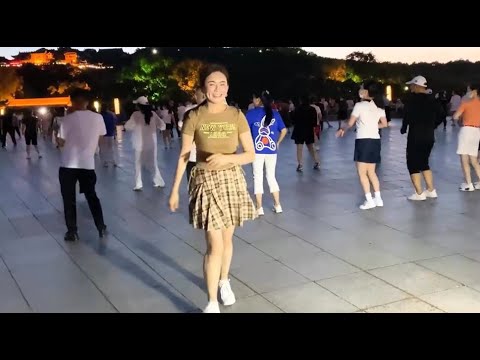 the dotted rhythm became characteristic of the country dance. The country dance often used folk tunes and other popular melodies. The best collection of such melodies is John Playford's The English Dancing Master, 1651, which was followed by numerous collections of the same type. Country dances from the operas "Zoroaster" by Rameau and "Don Giovanni" by Mozart enjoy popularity. A popular song from the French Revolution, a ira, is based on a country dance melody.

L. V. Beethoven "Counterdance"


Performed on the domra Smetukhina Julia - 3rd grade

Teacher Smetukhina Irina Vyacheslavovna

Concertmaster Nikolayeva Natalya Alexandrovna.
Gavotte – dance in a calm tempo and three-part meter, taking (from the Provençal word gavoto - "inhabitant of the Auvergne region"). An elegant and joyful French dance of the 16th-18th centuries, performed at a moderate pace. Time signature 2/2 or 4/4, starts on the lead-in 2/4 or 2/8.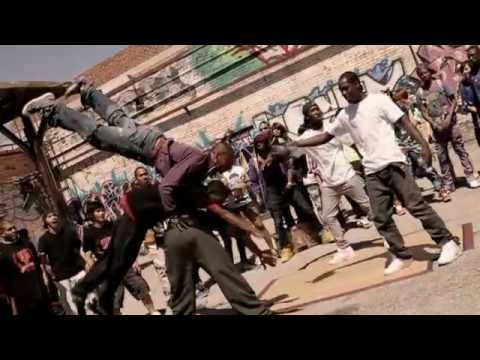 The gavotte consists of two parts of 8 bars. It was originally part of the bran. In the 17th century was a round dance, in the XVIII century. turned into a pair dance with different figures. The popularity of the gavotte was promoted by J. B. Lully. Gavotte is found in the suites of Couperin, Pachelbel and especially J.S. Bach.

C. Brenchinello "Gavot" from Partita"


Performed on the guitar by Daria Tkachenko – Grade 3

Teacher Smetukhina Irina Vyacheslavovna.
Siciliana is an old Italian folk dance in the character of a shepherd's idyll. This dance was loved throughout Europe in the 17th and 18th centuries. Its size is 6/8, with a combination of dotted rhythm. He is smooth and graceful. Siciliana could be one of the parts of some major work, for example sonatas or suites .

J.S. Bach "Siciliana"


Performs on the balalaika Trukhin Dmitry - 6th grade

Teacher Smetukhina Irina Vyacheslavovna

Dance master Alexander Nikolaeva90 usually accompanies the dance.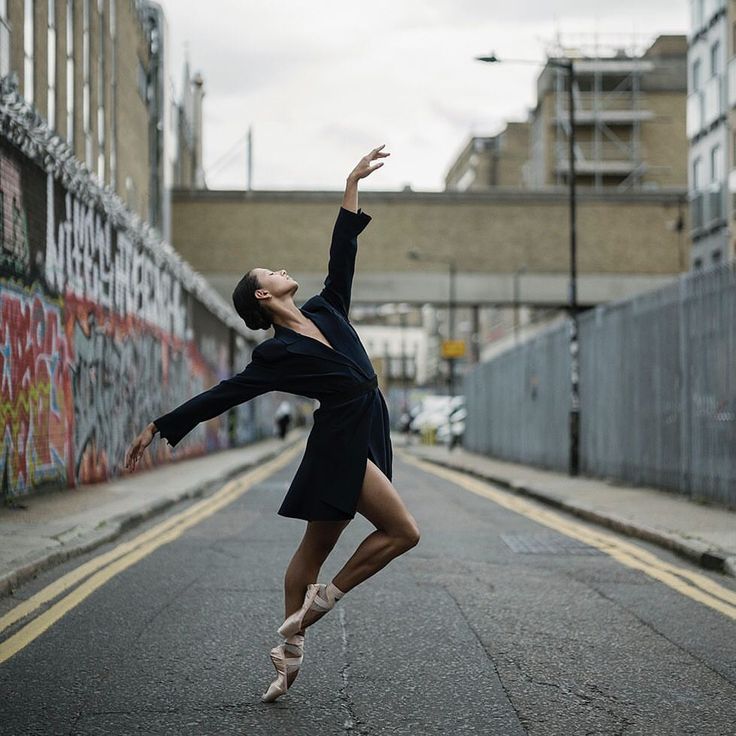 It enhances the expressiveness of the movements and gestures of the dancers. The music of each type of dance is distinguished by its tempo, size, rhythmic pattern.
Dance music is available Applied and concert music . The music they dance to is called applied . Concert dance music is performed on the stage and listened to. And professional composers compose such music. They also write adaptations of folk dances. A striking example is the "Norwegian Dances" by E. Grieg, "Hungarian Dances" by J. Brahms.

E. Derbenko "Spanish Dance"


Performed on the domra by Nelli Zaiter - 6th grade

Teacher Smetukhina Irina Vyacheslavovna.

Concertmaster Nikolaeva Natalya Alexandrovna.
It is easy to see that this dance-like character and rhythm is very similar to polka . Learn more about this dance. So...

Polka. Many probably believe that this cheerful, simple and in the recent past very popular dance is of Polish origin.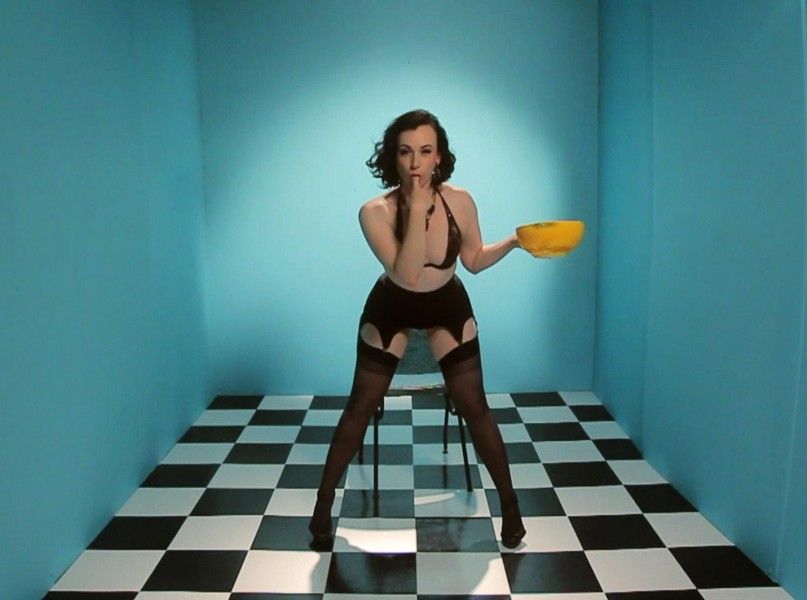 But in fact, this dance is Czech. The Czech language also has the word "polka" (more precisely "pulka"), it means half, or rather half a step.
The nature of the polka is close to ours quadrille . In the 19th century it was one of the favorite ballroom dances in all of Europe. It was danced by couples in a circle, with turns and jumps. The music has a cheerful, perky character, and is performed in two beats.

V. Poldyaev "Polka - Zabava"


Performs on the domra Yulia Smetukhina - 3rd grade

Teacher Smetukhina Irina Vyacheslavovna

Concertmaster Nikolaeva Natalya Alexandrovna

V. Kotelnikov "Czech Polka"


Performs on the balalaika Trukhin Dmitry - 6th grade

Teacher Smetukhina Irina Vyacheslavovna

Concertmaster Nikolayeva Natalya Aleksandrovna

Kadri French dance originated at the end of the 18th century.
and very popular until the end of the XIX century. It is performed by two or four couples, arranged in a quadrangle (quadrille), opposite each other. The quadrille developed from a rural dance. Quadrille often uses well-known tunes in 2/4 or 6/8; often they are borrowed from operas or operettas.

M. Glinka "Quadrille"


Performs on domra Khurtina Asya – 6th grade

Teacher Smetukhina Irina Vyacheslavovna

Concertmaster Nikolaeva Natalya Alexandrovna, which was no less popular in Europe Dance
.

Mazurka - Polish folk dance (the name comes from the word "mazury" - this is the name of the inhabitants of one of the regions of Poland - Mazovia). The music of the mazurka is bright and incendiary. The tempo of the mazurka varies from moderate to very fast, in triple meter with a clear rhythm and sharp accents. He was also loved to dance in Russia.

N. Baklanov "Mazurka"


Domra performer Elena Romanova - Grade 3

Teacher Smetukhina Irina Vyacheslavovna.
Concertmaster Nikolaeva Natalya Alexandrovna.
The mazurka resounded. It happened,
When the mazurka thundered,
Everything trembled in the huge hall,
The parquet cracked under the heel,
The frames shook, rattled;
Now it's not like that…
But in the cities, in the villages
The mazurka has still preserved
Original beauties:
Jumping, heels, mustache
All the same...
A. Pushkin. "Eugene Onegin"
Mazurka is a ballroom dance. And the ancestors of the ballroom mazurka were three Polish folk dances - mazur, oberek and kujawiak . Mazurkas by F. Chopin, G. Venyavsky, M. Glinka, P. Tchaikovsky are known in the musical literature.

V. Efimov "Mazurka"


Balalaika performer Nikolai Balabanov – Grade 3

Teacher Smetukhina Irina Vyacheslavovna

Concertmaster Nikolaeva Natalya Aleksandrovna

Everyone knows the dance that has stood the test of time and remains popular today.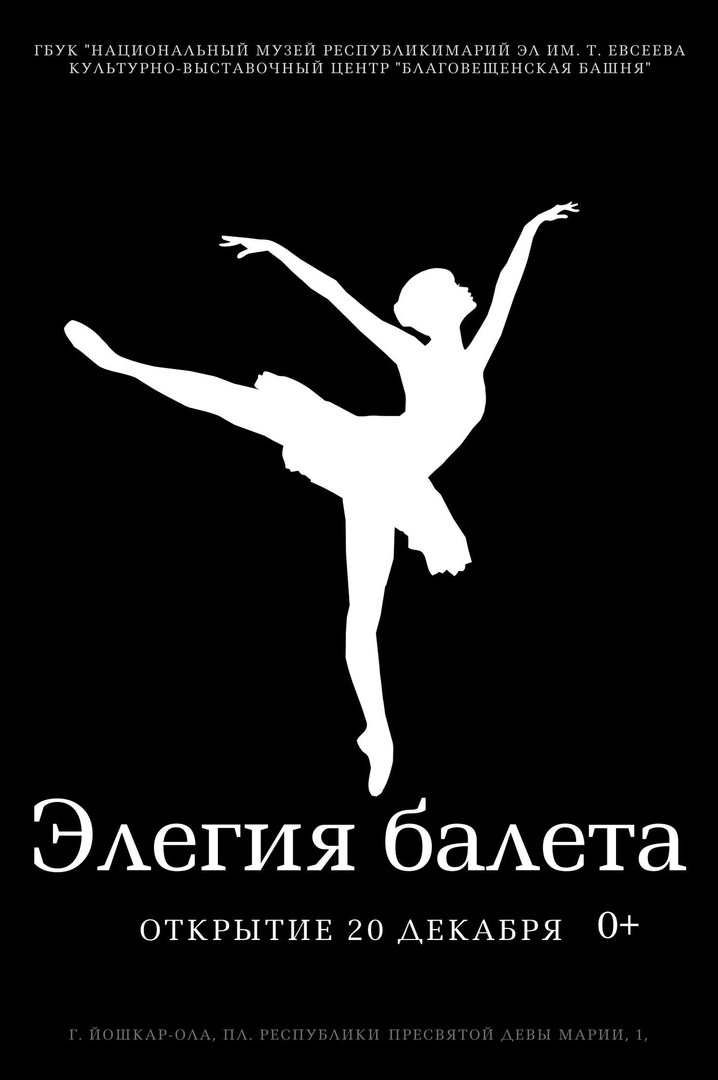 Of course, this is B als.
Waltz has been known for over two hundred years! The name of this dance comes presumably from the German word walzen - to roll out. The waltz is danced by smoothly whirling couples; its pace varies from slow to very fast. Tripartite size; the accompaniment is characterized by a basic emphasis in the bass on the strong beat of the bar and two chords on the weak beats.

S. Fedorov "Waltz"


Performed by the domrist ensemble - Grade 1

Teacher Smetukhina Irina Vyacheslavovna.

Concertmaster Nikolaeva Natalya Alexandrovna.
Monotonous and insane,
Like a young whirlwind of life,
A noisy whirlwind of a waltz spins;
The couple flickers after the couple.

A. Pushkin . "Eugene Onegin"

Motherland B alsa - Vienna (Austria). The waltz originated on the basis of folk dances in Austria, the Czech Republic, and Germany.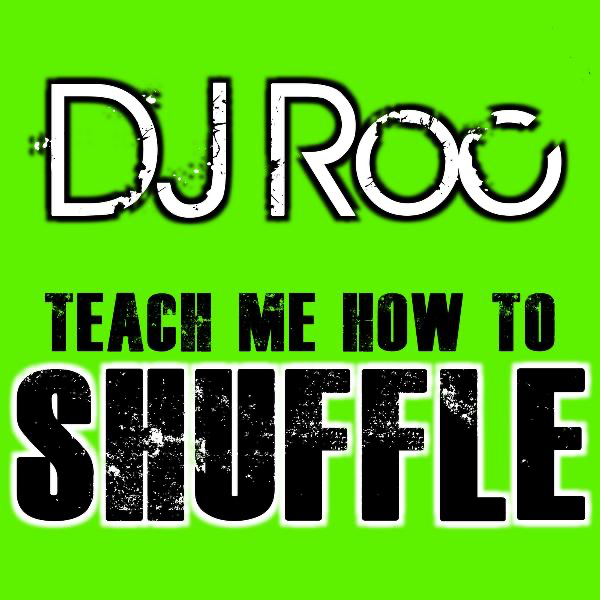 One of its closest predecessors was the Austrian dance Lendler . The piano waltzes of F. Chopin and F. Schubert are widely known. Fantasy Waltz M. Glinka, ballet and symphonic waltzes by P. Tchaikovsky and S. Prokofiev. A significant role in the history of the waltz was played by the composer Johann Strauss, who was called the "king of the waltz".

F.K. Yanel "Julia - waltz"


Performs a duet consisting of: Yulia Smetukhina - 3rd grade (domra)

Anastasia Bakhtina - 3rd grade (guitar)

Teacher Smetukhina Irina Vyacheslavovna music of the 20th century. Looking back, there are many dances that were very fashionable in the last century. For example, at the beginning of the century, an American dance appeared foxtrot , which means "fox step". And many more different popular dances: rock and roll, boogie woogie, twist, shake. Each previous dance gave way to a new one.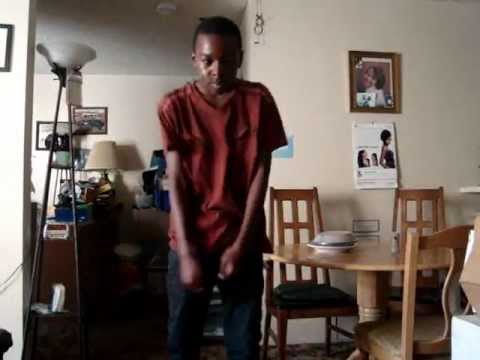 Charleston (Charleston). A dance in the nature of a fast foxtrot, which arose in the city of Charleston (pc. South Carolina) and in 1925 won dance floors around the world. The dance is distinguished by a sharply accented rhythm, and during the performance of the dance, special emphasis is placed on syncopation. The earliest authors of the Charleston were North American Negroes (Cecil Mack, James P. Johnson, and others). Erwin Schulhoff in his Jazz Etudes for Piano (Etudes de Jazz, 1927) introduced the Charleston to professional music.

A. Podesht "Grandma teach me to dance Charleston"


Shain Dmitry performs on domra - grade 4

Teacher Smetukhina Irina Vyacheslavovna.

Concertmaster Nikolaeva Natalya Alexandrovna.
Tango is one of the most popular dances of the 20th century. In the middle of the 19th century, tango spread to Seville (Spain), which came from another Spanish province, Andalusia.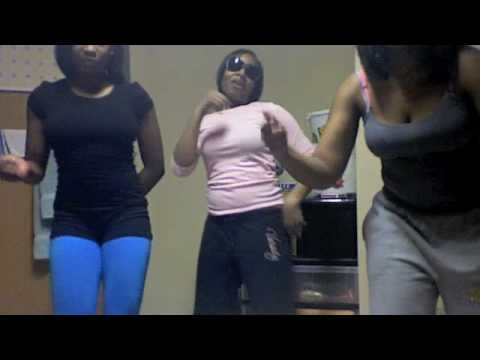 It was called Andalusian like that, but at the same time it was very similar to the Cuban habanera, which was called American tango there. A quarter of a century later, tango "traveled" to Argentina, where it became extremely fashionable and enriched with the intonations of the Argentine song - dance - milonga. Thus, at the beginning of the 20th century, Argentine tango - slow and languid pair dance.
Various dance competitions are often broadcast on television, where you can see many dances of different styles and directions. And recently, television dance shows with the participation of famous artists and TV presenters have appeared: "Dancing with the Stars", the ice show "Ice Age" and "Stars on Ice". You guys must have watched these TV shows and could watch the movements of the beautiful couples dancing the tango - the obligatory number of the competition.
Modern composers also compose music in the tango style. Such plays are also found in the repertoire for students.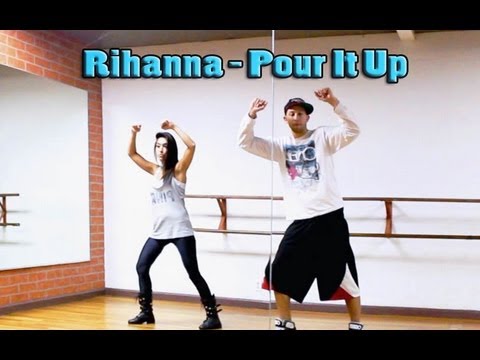 Anonymous ed. Y. Zyryanova "Tango"


Performs on the guitar Daria Tkachenko - Grade 3

Teacher Smetukhina Irina Vyacheslavovna
Bolero - another dance, whose birthplace is Spain. The intricate and expressive rhythm is tapped out by the dancers with castanets or snapping fingers. They are usually accompanied by guitar and drums. Tempo bolero moderate, triple size. The traditions of bolero music were embodied with great brightness in his orchestral work "Bolero" by the famous composer of the first half of the 20th century, M. Ravel. The poet N. Zabolotsky devoted wonderful lines of a poem to his work, in which he calls the French composer a "Spaniard".

So, Ravel, let's dance the bolero!
For those who will not change music to a pen,
There is a primordial holiday in this world -
The melody of bagpipes, meager and sad,
And this dance of the slow peasants…
Dance, Ravel, your gigantic dance,
Dance, Ravel! Cheer up Spaniard!
Turn, History, cast millstones,
Be a miller's woman in the terrible hour of the surf!
O bolero, sacred battle dance!
This dance is not simple, but something like a dance suite, each part of which has its own plot.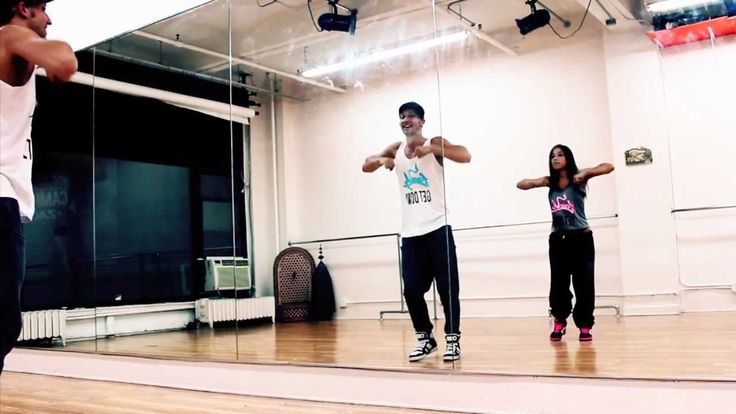 So in the 1st part - a choreographic image of a walk. In the following parts, the dancers alternately show their art.

E. Mezzacapo Bolero "Toled"


Performed on domra Anastasia Kazennova - Grade 6

Teacher Smetukhina Irina Vyacheslavovna.

Concertmaster Nikolaeva Natalya Alexandrovna.

In conclusion of our unusual concert, I would like to talk about the march.

March - a musical composition with a clear rhythm, designed to accompany and organize the movement of people. Typical march sizes: 2/4 and 6/8. Slow marches are sometimes written in 3/4 time. The pace varies depending on the duration and speed of movement - from 60 steps per minute in the marches of the Prussian army of the 18th century, to 120 steps per minute in modern American and up to 140 in French marches. A typical feature of the march is the presence of a rhythmic (percussion) instrument. At the end of the XVI century. soldiers of the army of Emperor Maximilian marched to the accompaniment of flute and drum; This custom was adopted by the French.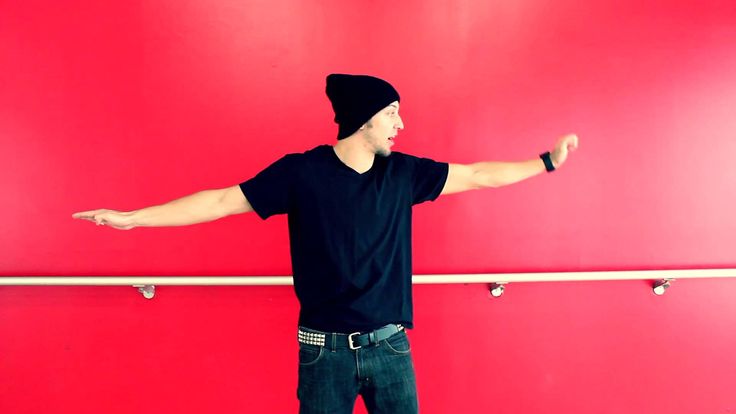 Another early form of the march appears in theatrical plays and operas of the 18th century, accompanying the exits and exits of actors from the stage. Many remarkable stage marches were created by such operatic composers as J. B. Lully, J. F. Rameau, G. F. Handel and K. V. Gluck. Modern military marches with their characteristic rhythmic pattern appeared in European music no earlier than the 18th century. The rhythm typical of modern marches, along with the use of cymbals and a bass drum, was brought to Europe by the Janissaries of the Turkish army. Over time, it was this type of march, with a more emphasized rhythm than in the old European march, that began to prevail in the military, and by the 20th century. - and in all marching music. A modern military march is usually written in a three-part form with a short introduction, a first knee, a second knee and a contrasting trio, followed by the first two sections. Concert marches of an older type may have a somewhat looser form. Mozart's two marches serve as an example - the slow and solemn "March of the Priests" from the Magic Flute and the fast and cheerful aria-march "The Frisky Boy" from the Marriage of Figaro.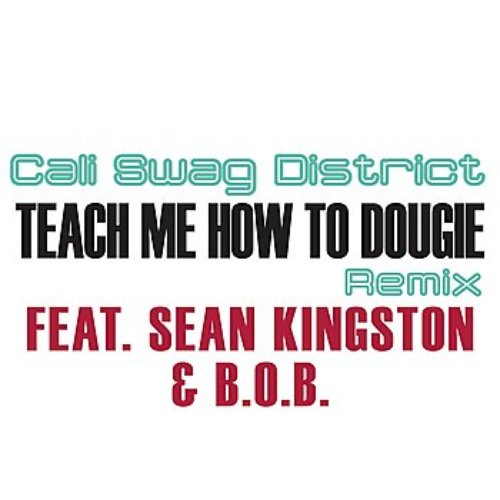 Special types of march are solemn mourning marches (for example, the funeral march from the piano sonata, op. 35 by F. Chopin) and marches - processions (for example, the pilgrim choir from Wagner's Tannhäuser). Marching rhythms and instrumentation techniques have influenced other genres; so much of early jazz comes from the street marches of New Orleans.
And at the end of our concert, we will listen to the march of a modern composer performed by the ensemble.

G. Kolobov "Merry March"


Performed by the ensemble of Russian folk instruments "Kalinka"

Teacher Smetukhina Irina Vyacheslavovna

Concertmaster Nikolayeva Natalya Alexandrovna.

Guys. Our concert has come to an end. Today you got acquainted with the dance music of different countries and eras. Music and dance go together. And you were convinced of this. You heard ancient dances: Minuet, Sarabande, Bourre, Siciliana, etc. You learned a lot about ballroom dancing of the 19th century: Waltz, Polka, Mazurka, etc.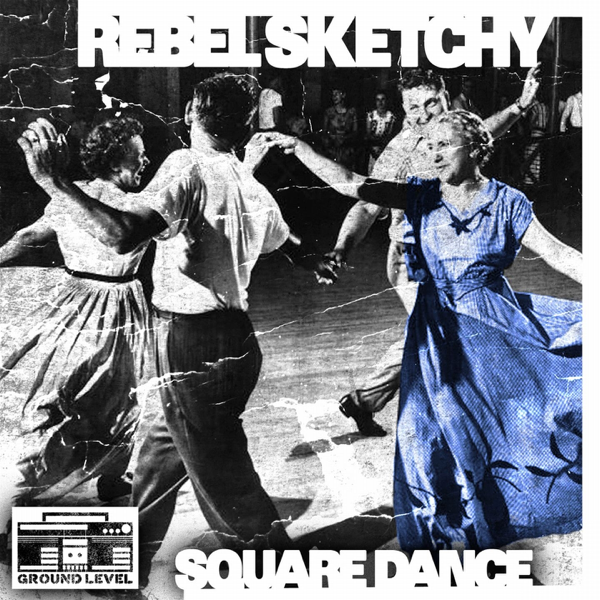 You probably liked the Spanish Bolero and Tango dances, as well as music (plays) in modern rhythms. We are glad that you spent this evening with us.
The concert was attended by students of the MUDO "DSHI No. 3 in Voskresensk, teacher Smetukhina I. V., concertmaster Nikolaeva NA.
Thank you for your attention! All the best! See you soon!
References.


V. L. Brylina "The formation of aesthetic consciousness in the process of learning with schoolchildren" Kyiv, 1995


Yu. Buluchevsky, V. Fomin "A Brief Musical Dictionary for Students", 1983


L.P. Goryunov "On the Development of Schoolchildren's Musical Culture", 1994

Z
E. Osovitskaya, A. S. Kazarinova "In the World of Music" 1997


M. G. Rytsareva "Music and I", 1998

dance the whole country / Un Certain Regard
Listen to Publication
Tiflocommentary: color photograph.
Young boys and girls are dancing in a spacious hall. The boys are dressed in dark trouser suits with a white shirt. The girls are wearing evening and ball gowns of gold, blue, white and other colors. Everyone is wearing medical sheet masks.
It would seem that salon ballroom dancing - slow waltz, lively square dance and polka - are things of bygone days. However, what girl will refuse the opportunity to get into a fairy tale, where you can dance in a magnificent dress and beautiful music? But what if such balls are available to everyone - both for people with visual and hearing impairments, and for children in wheelchairs? Not a fairy tale - a reality. Samara has been holding inclusive balls for more than eight years, in which everyone participates.
This project is called Inclusive Balls of Russia. Correspondent of the Un Certain Regard portal Vladimir Vaskevich talked with its organizers, choreographers and participants.
Balls for all
The idea of ​​inclusive balls was born in Samara in 2014 — thanks to the partnership of Alexey Trantsev, director of the Inclusive Resource Center, Ekaterina Sizova, head of the Inclusive Art Studio, and ballroom dance director Sergei Boldyrev.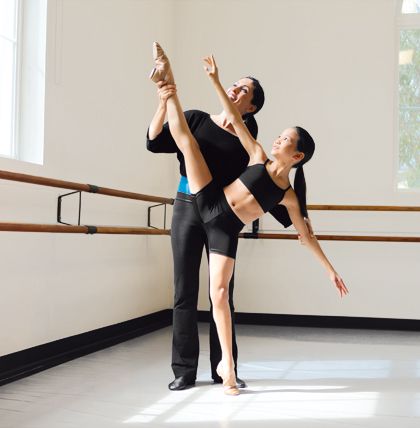 At that time, Aleksey was developing youth inclusive practices in the regions, the main goal of which was not to help a person with a disability, but the joint activity of young people with and without disabilities, aimed at a specific bright result. The idea of ​​ballroom dancing fit perfectly: beautifully, spectacularly, massively.
"The first inclusive ball was an experiment because there was little understanding of how to adapt salon ballroom dancing to the needs of people with musculoskeletal disorders, participants in wheelchairs and with mental disabilities. It was these target groups that became the first at our balls. To be honest, the effect of the first rehearsal, in which about 30 people took part, was shocking, but Alexey, Ekaterina and Sergey did not repulse this desire. This is where their experience came into play: Sergey went through an international ballroom dancing school, by that time he was giving balls all over the country, and Alexey and Ekaterina knew perfectly well how to work with people with disabilities of various categories.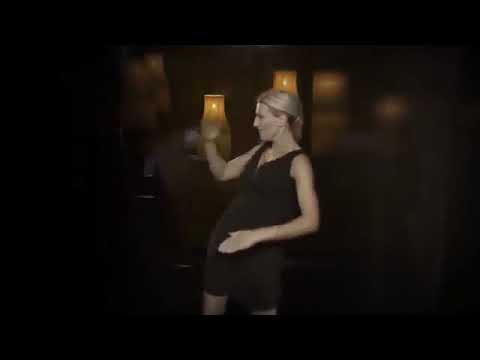 We exhaled after the first test and continued to do more," said Lidia Vanyukova, manager of the Inclusive Balls of Russia project.
After a while, the organizers saw the first results: everyone already knew how to move around the hall, learned to hear the music and rhythm, and most importantly, they were so carried away by the process that they were ready to come to rehearsals several times a week. The organizers were convinced that the historical salon ballroom dances could be adapted.
"After the first ball, the participants and organizers were extremely enthusiastic, and when one of the participants asked when the next ball would be, there was no doubt: this inclusive practice will continue to develop," said Lidia Vanyukova.
Tiflocommentary: color photograph. In a spacious hall with colorful curtains on the windows, couples are dancing. The boys are dressed in dark trouser suits with a white shirt. Girls and women are wearing evening and ball gowns in pink, blue, white, black and other colors.
Two girls are dancing while sitting in a wheelchair. Everyone has medical fabric masks on their faces.
How to make the ball accessible
When the number of people wishing to attend the ball began to grow, the organizers faced new challenges: they had to find a room where about a hundred people could dance and waltz at the same time.
"Each inclusive ball is a beautiful fairy tale and a grandiose event that adorns our city. It is especially pleasant to watch how the girls' dreams come true, because everyone wants to put on a magnificent dress, spin around in the dance and feel like a queen at this ball. But for the fairy tale to become a reality, the organizers have to work hard before the ball. While the participants are rehearsing new dances, we are looking for and agreeing venues, if necessary, we bring our own equipment to make them available. Separately, a lot of work is being done with volunteers. For them, preparation for the ball begins long before the dance.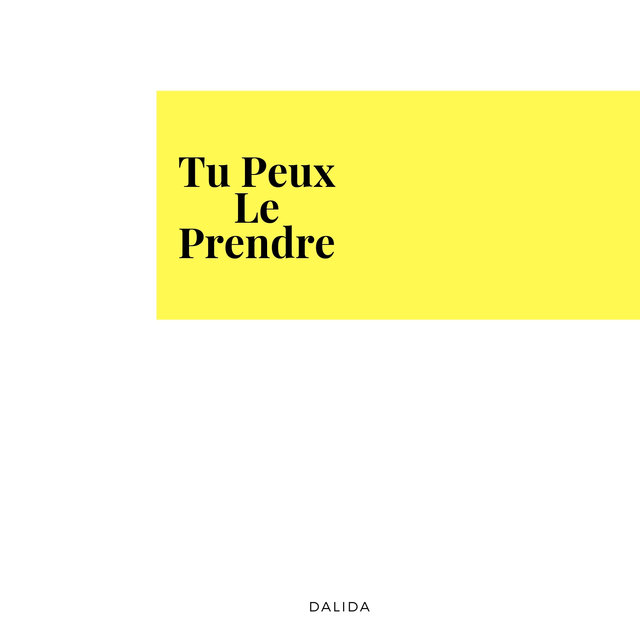 After all, a volunteer should not only help in preparation, but also learn how to interact with any participant in the holiday, regardless of their limitations and capabilities," said Viktor Timakov, an employee of the Inclusive Resource Center and the organizer of inclusive balls.
Every year two balls are held in Samara. During preparation, the organizers recruit volunteers and train them on the rules of inclusive interaction with people in wheelchairs, with blind and deaf participants, and with people with mental disabilities. At the holiday itself, volunteers not only help in organizing, but also join the dancers - they become full-fledged participants in the action.
Soon such a colorful and unusual event attracted partners. The organizers, for example, found those who helped with the rental of dresses for ladies and suits for gentlemen. The project was supported by the Presidential Grants Fund and a number of companies, including Sberbank.
"Initially, we set ourselves the task of making this holiday possible for everyone.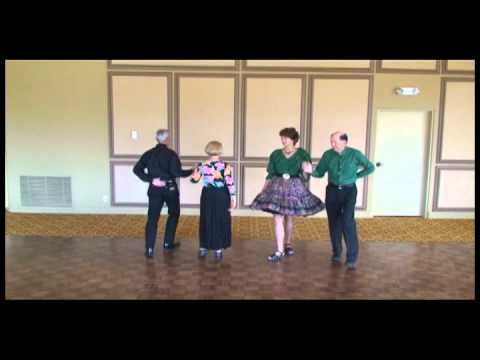 At first we doubted whether we would succeed, then five or seven balls passed - and now you will not surprise anyone if even during the transition a couple is formed, where one of the participants does not see, and the second dances in a wheelchair. By the way, at balls it somehow got accustomed to call strollers carriages, and at some balls we choose the king and queen of the holiday. Absolutely all participants are waiting for this event," Viktor Timakov said.
Tiflocommentary: color photograph. In the spacious foyer with high panoramic windows, against the backdrop of a stand flickering in the light of spotlights, the ceremony of rewarding the king and queen of the ball takes place. A woman and a man sit next to each other in wheelchairs and hold hands. The dark-haired woman is wearing a blue ball gown with a full skirt and white elongated gloves. The man is wearing a black trouser suit with a dark shirt. They have bouquets of flowers and certificates in their hands.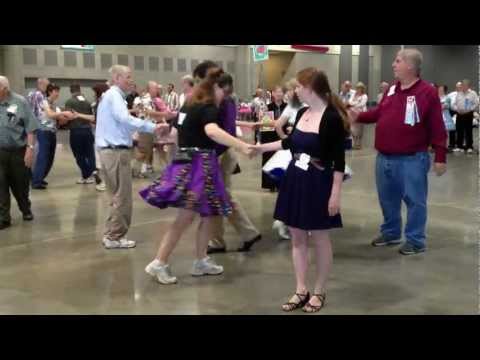 On the face are medical fabric masks.
How to dance blindly
When the organizers received a request for participation from blind people, they immediately set to work.
"Through experience, we understood what was one of the main differences between our inclusive dances and ordinary ballrooms. We refused to change partners during the ball. Participants will recognize their ladies and gentlemen in advance - for this, my colleagues and I try to select the most suitable couples by height, combination of restrictions and their capabilities. But if they wish, we never interfere if they want to dance with someone else," said Daniil Kitsaev, choreographer of the Inclusive Balls of Russia project.
This feature turned out to be relevant for blind participants. During dance rehearsals, couples need to work out the elements so that they can feel each other, even if one of the partners cannot see. During the dance, the partner without visual impairment, even if he is in a wheelchair, is the leader, if necessary, he gives voice commands that help the blind lady or gentleman orientate himself.
"Preparing a pair with a blind participant always takes more time and requires individual work. We try to put our most experienced dancers in such pairs. They and the choreographers show the blind person the movements, if necessary, they themselves get into the necessary dance poses and give the visually impaired person the opportunity to touch how the arms and legs should be positioned, what the inclination of the body should be, what the dynamics of the movement should be, and so on. At first, during the movement, the sighted partner gives voice comments so that the blind person understands the essence of what is happening, and, if necessary, counts the rhythm of the dance, since the rhythm of the music and the dancers may not coincide, but you need to move in the general flow, while observing the figures of the dance, "shared experience Daniil Kitsaev.
The first acquaintance with ballroom dancing begins with a slow waltz, it is the easiest to master. Be sure to study polonaise and polka, and eventually tango, figured waltzes and more complex dances.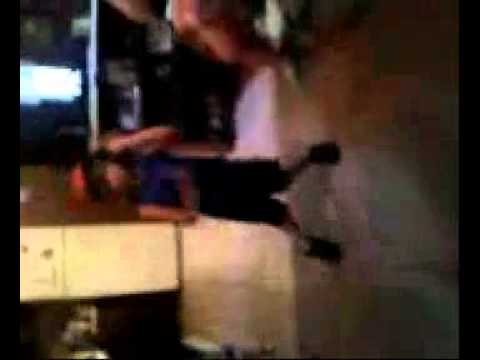 "In the process of training our blind dancers, we encountered the fact that it is difficult to convey the beauty of movement to the blind. For example, with Arina (participant with a visual impairment. - Note ed.), we worked for a long time on such an element as raising hands - when they soar like the wings of a bird. For a long time, some kind of robotic aircraft was obtained. Then there were difficulties with the elegance of the bow, but Arina's numerous training and perseverance did their job. Now she is a permanent participant in the last balls," said Ilya Ivochkin, administrator of inclusive balls.
Ilya joined the inclusive project as a volunteer. There are people with disabilities in his family, and he was interested in gaining a deeper understanding of the power of inclusion and the nuances of interaction with participants with different disabilities. Dance has become an ideal tool for this. Over time, Ilya began to be trusted by the most difficult newcomers, and a year later he became the best volunteer for inclusive balls and was invited to the team of organizers.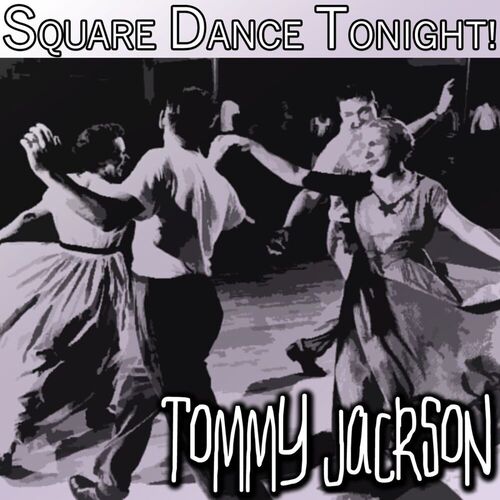 "I was very lucky with my partner, because by that time Ilya already had experience of participating in several balls. At first, I felt extremely awkward, I thought that I would trample everyone's feet, but the wonderful atmosphere of dance, mutual understanding and trust on the rehearsal site did their job. I loosened up, I began to get different elements. I even began to offer my advice to choreographers on how best to teach the blind. I asked everyone to say during transitions in dances: 'I'm here', so that when I move alone, it would not be so difficult for me to understand where someone is standing, to come to my partner by voice. When we move in columns (ladies in their own, gentlemen in theirs), the girls already know that I don't see, if necessary, they correct with light movements if I start to get out of the column, "said Arina, a participant in the balls with visual impairment.
The organizers also note that the balls are not only dances, but also the etiquette of communication, the ability to give each other compliments, new acquaintances.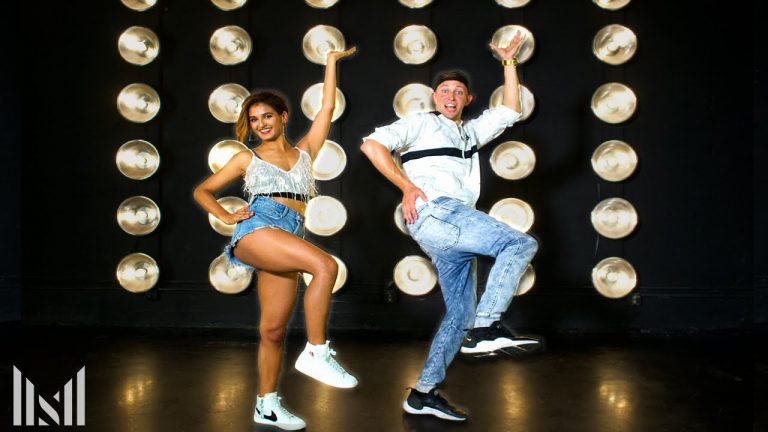 Each of the participants during the holiday learns to be gallant and interact effectively with others.
"Sergey Boldyrev created this holiday so that everyone gets their chance to leave the room, the chance to be in a society of equals. He liked to repeat often: ''All this is done in order to make a fairy tale come true for one evening''. Sergey passed away last year, it was a cruel blow for all of us. But wonderful balls remain, in the prosperity of which Seryozha has invested his whole soul, they continue their development through our common efforts. We want this fairy tale to be repeated as often as possible and for more people from different regions of Russia," said Lidia Vanyukova. In memory of Sergei Boldyrev, a dance named after him is performed at the balls.
Tiflocommentary: color photograph. In the spacious foyer with high panoramic windows, the ceremony of rewarding the king of the ball takes place. A young man in a blue pantsuit and white gloves hands over flowers and a certificate to a man who is sitting in a wheelchair.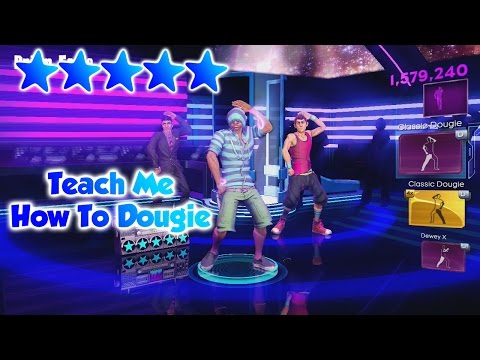 The man is wearing a black trouser suit with a dark shirt. Everyone has medical fabric masks on their faces.
Inclusive balls — in every city
The idea of ​​inclusive balls is not unique, the organizers say. But it was in Samara that this initiative turned into a regular project and became more widespread. Since 2014, 14 balls have been held here, more than a thousand people from 50 regions of Russia took part in them.
"We try to follow the main principles of inclusion: we have about a third of the total number of participants with disabilities, and all dancers study together as equals in order to achieve the final result, and turn the ball into an event that will be remembered for a lifetime. We do not give concessions to anyone, but there are still no those who would not succeed at all. Everyone reaches their first ball. And then someone puts an end to it, and someone has been dancing with us for several years, "said Viktor Timakov.
To exchange experience, the organizers began to invite participants from other regions to the balls.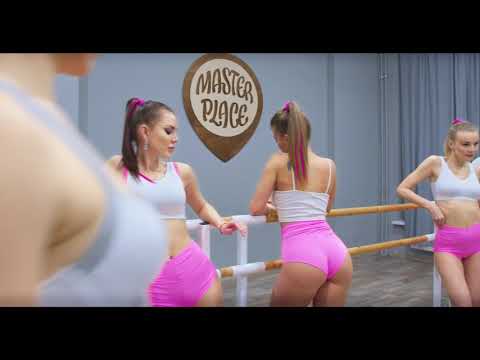 During the rehearsals, those who wished to pay for hotel accommodation and meals. Participants from different cities flocked to Samara, from Kaliningrad to Ussuriysk.
"For several years, participants from more than 50 regions of the Russian Federation came to us, everyone was impressed by the magic of the inclusive ball. Inspired, they left for their place, and then wrote to us when there would be another ball. So we realized that over time, Samara simply won't be able to cope with the flow of applicants, and in order to scale the project, we need to start organizing inclusive balls in other regions," said Lidia Vanyukova.
Employees of the Inclusive Resource Center trained future organizers at their sites, if necessary, and went to the place - to another region. Inclusive balls were held in Yaroslavl, Vologda and other regions. The idea of ​​an inclusive ball turned into a social franchise that began to spread throughout Russia.
"Last year we got the idea to organize several balls all over the country at the same time.